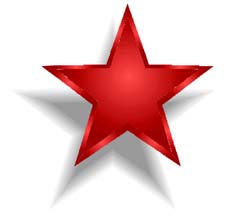 We Remember Adam Renner: sites.google.com/site/rougeforumremembersadam/
The Little Red Schoolhouse: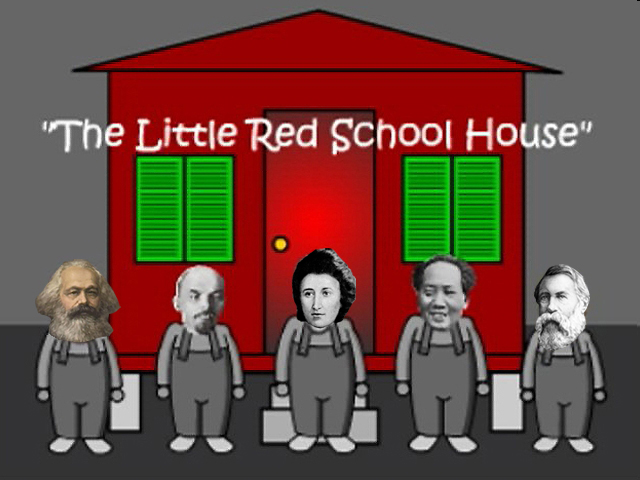 Gates ' Man With Fake Degree to Run LA Schools:  John Deasy Appointed and the Real Story: The Los Angeles School Board is expected to name John Deasy, now serving as an under-boss to Superintendent Ramon Cortines, to be the new superintendent of the second largest school district in the United States, serving nearly seven hundred thousand students, employing about 45,000 teachers. Deasy came to Los Angeles in August 2010 and immediately became a major and controversial voice supporting "value added" performance evaluations for teachers. His rapid rise has also been attributed to his connections to the Broad and Gates foundations — as well as to a controversial claim to being called by the title "doctor."
Deasy claims to have earned his PhD at the University of Louisville (UL) in the College of Education. The Dean of the College at the time was one Robert Felner, now serving a jail term of 63 months for a variety of frauds committed against UL — and other universities. www.substancenews.net/articles.php?page=1896&section=Article
What Came of Corrupt UL Dean Fellner? Robert Felner, former University of Louisville dean of education, was sentenced on Monday to 63 months in prison for his role in defrauding U of L and the University of Rhode Island of $2.3 million.
Felner — who was sentenced by U.S. District Judge Charles R. Simpson III in Louisville — pleaded guilty in January to nine federal charges, including income tax evasion.
Felner's sentencing will be a step toward ending a case that began in spring 2008, when the University of Louisville reported suspected fraud to federal officials. The investigation involved multiple federal agencies, including the U.S. Secret Service, the U.S. Postal Inspection Service and the Internal Revenue Service. pageonekentucky.com/2010/05/17/robert-felner-sentenced-63-months-in-the-pokey/
Obamagogue's Boy, Duncan, Says: "We all Agree the Education Agenda is a War Agenda": In the past two years, I have spoken with hundreds of Republican and Democratic mayors, governors and members of Congress. While we don't agree on everything, our core goals are shared – and we all want to fix NCLB to better support reform at the state and local level. So, let's do something together for our children that will build America's future, strengthen our economy and reflect well on us all.  www.washingtonpost.com/wp-dyn/content/article/2011/01/02/AR2011010202378.html
Top UC Bosses Demand Pension Hike: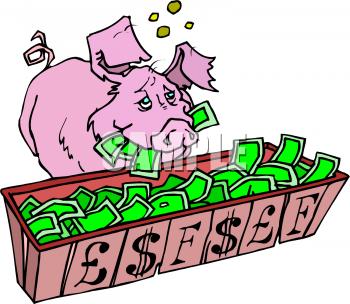 If the cap is lifted, someone making $700,000 could make a pension of $525,000. …To help close the pension gap, the university system is reducing benefits for future employees, raising the retirement age and requiring higher employee contributions. Meanwhile, the regents approved an 8 percent increase in tuition effective next year — on top of a 32 percent increase imposed this year.
Fee hikes in the wake of California's budget crisis have led to dramatic student protests up and down the state.
The demands from the well-paid academics has sparked outrage by critics who say high public pensions are a burden to taxpayers, especially during such bleak economic times. www.signonsandiego.com/news/2010/dec/29/uc-pensions-xx-xxxxx-xxx-xxx-xxxxx-xxxxxx/
Sign the Petition vs the Bosses' Pension Demands:
We, the undersigned faculty and staff of the University of California, urge you to resist the request by 36 top executives and deans to raise the pensions of those making over $245K.
At a time when the UC pension system is endangered and the entire instructional and research enterprise of UC is imperiled we find it outrageous that these managers — whose very job it is to steward the system — would demand exorbitant pension compensation. They cannot have it both ways: private sector salary levels and public employee pensions…. www.gopetition.com/petition/41718.html
By the time You Read this, The Student Loan Clock May Have ticked Past Nine Hundred Billion Dollars: Total student loan debt outstanding exceeded total credit card debt outstanding for the first time in June 2010. The seasonally adjusted figure for revolving credit in the Federal Reserve's G.19 report (current report, historical data) was $826.5 billion in June 2010. (Credit card debt represents as much as 98% of revolving credit.) Revolving credit started declining in September 2008 when it reached a peak of $975.7 billion. www.finaid.org/loans/studentloandebtclock.phtml
The Phoenix University Paradox–as Other U's Join the Race to the Botttom, Whither Phoenix and Whence the Money? … the for-profit University of Phoenix, now largely online and the biggest U.S. university, with almost 500,000 students. Sperling and his proteges transformed a backwater of mom-and-pop trade schools into a $30 billion industry attracting Washington Post Co. and Goldman Sachs Group Inc. as investors. For-profit colleges enroll 12 percent of U.S. undergraduates and consume 24 percent of U.S. Pell grants for low-income students. www.washingtonpost.com/wp-dyn/content/article/2010/12/29/AR2010122901583.html
Jerry Brown Appoints Convicted Honig: Honig was convicted by a Sacramento Superior Court jury for using state Department of Education funds to finance a project his wife had created to urge parents to get involved in the education of their children. He had served as schools chief from 1983 until the conviction forced his resignation. He was sentenced to four years of probation and 1,000 hours of community service. The charges were later reduced from felonies to misdemeanors.
Detroit Teacher Tries to Pawn DPS Netbook: Busted: A teacher with Detroit Public Schools has been suspended after she allegedly attempted to pawn a district-owned laptop computer.
Karen Drysdale-Oriucci, a DPS teacher since 1994, was suspended with pay today, pending a disciplinary hearing, district officials said. www.detnews.com/article/20101230/METRO01/12300432/DPS-says-teacher-tried-to-pawn-laptop
How Do Ruling Class Schools Operate? And Just $34 Thou a Year!
small classes, close personal attention for each student, a wide variety of extracurricular activities, a heavy emphasis on fostering initiative, and a broad course of study that focuses less on developing a student's memory than his capacity for understanding. Mr. Browning's students recall that he concentrated less on grinding facts into his students than on teaching values, good study habits, perspective, and a lifelong love of learning.
One of the first students, John D. Rockefeller Jr., recalled Mr. Browning as a remarkable teacher who "inspired interest in learning." He said Mr. Browning "helped me to study and to concentrate…. I owe a great deal to him, more than to any other teacher I ever had." en.wikipedia.org/wiki/Browning_School
Below on left: Browning Grad, JP Morgan Boss Jamie Dimon and pal, Obama
Obamagogue Legalizes Interns as "Highly Qualified" (to teach the poor): The lawsuit claims that more than 10,000 interns were teaching in California public schools in 2007. About 62 percent of interns taught in the poorest half of California schools, and more than half were assigned to schools with at least 90 percent students of color. www.washingtonpost.com/wp-dyn/content/article/2011/01/04/AR2011010403334_pf.html
Reverse Brainwashing in AZ: Mr. Acosta's class and others in the Tucson Unified School District's Mexican-American program have been declared illegal by the State of Arizona — even while similar programs for black, Asian and American Indian students have been left untouched.
"It's propagandizing and brainwashing that's going on there," Tom Horne, Arizona's newly elected attorney general, said this week as he officially declared the program in violation of a state law that went into effect on Jan. 1. www.nytimes.com/2011/01/08/us/08ethnic.html?_r=1&nl=todaysheadlines&emc=tha23
We Say Fight-Back!
The New Issue of Workplace, Journal of Academic Labor, is here:blogs.ubc.ca/workplace/

Rouge Forum Keynoter Alan Spector, Mark Rudd, and Others on the Movements of the Sixties: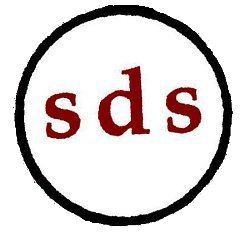 Spector: "As for today, you don't have to choose between running and hiding or putting yourself out there as a martyr. There's a lot going on today. The revolution will not happen tomorrow, but we cannot fool ourselves: This system has to come down, and it is not going to come down through elections, countercultural institutions, or terrorism. There's no easy way out. There is only the long struggle." platypus1917.org/2010/12/01/rethinking-the-new-left/
Italy: Students Rising: ROME — Tens of thousands of students took to the streets on Wednesday to protest planned changes in the university system but stayed away from the historic center here, much of which had been cordoned off by the police to avoid a repeat of last week's violent demonstrations….In the previous protests, held on the same day Prime Minister Silvio Berlusconi narrowly survived a confidence vote, the police used tear gas on demonstrators who smashed shop windows and burned cars in the worst violence in downtown Rome in years. The center-right government blamed the left for the violence and warned of a return to 1970s-style political violence.
While critics said such claims were overblown, there is a palpable and growing sense of frustration among young people in Italy, where youth unemployment averages 25 percent. As they marched in Rome on Wednesday, students shouted, "We don't want to pay for the crisis," referring to the financial crisis that has turned Italy's troubled labor market from bad to worse. www.nytimes.com/2010/12/23/world/europe/23italy.html?emc=tnt&tntemail0=y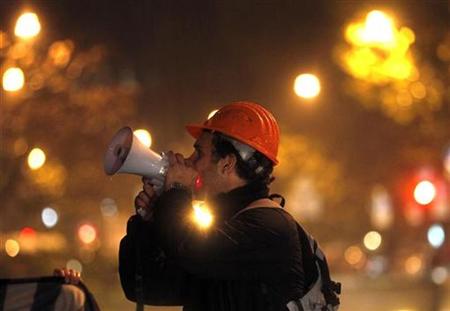 The International War of the Rich on the Poor:
Council on Foreign Relations Worries About Inequality: The U.S. economy appears to be coming apart at the seams. Unemployment remains at nearly ten percent, the highest level in almost 30 years; foreclosures have forced millions of Americans out of their homes; and real incomes have fallen faster and further than at any time since the Great Depression. Many of those laid off fear that the jobs they have lost — the secure, often unionized, industrial jobs that provided wealth, security, and opportunity — will never return. They are probably right.
And yet a curious thing has happened in the midst of all this misery. The wealthiest Americans, among them presumably the very titans of global finance whose misadventures brought about the financial meltdown, got richer. And not just a little bit richer; a lot richer. In 2009, the average income of the top five percent of earners went up, while on average everyone else's income went down. This was not an anomaly but rather a continuation of a 40-year trend www.foreignaffairs.com/articles/67046/robert-c-lieberman/why-the-rich-are-getting-richer
In the USA–Collapsing Infrastructure of All Kinds: When the storm started, it began with rain and temperatures in the 30s. By late afternoon Sunday, the temperatures were dropping like a stone and the rain had turned to heavy snow. ..
Because of revenue drops, we have nearly 50 fewer plow/salt truck drivers today than in 2007, which meant we had far fewer drivers to hop in the trucks and keep them on the road after the first shift drivers went on break. The decline in revenue has also prevented us from being able to replace our aging trucks as we should have, meaning they began breaking down more frequently under the heavy burden of operating around the clock in extremely harsh conditions….
"Steve Rattner was willing to do whatever it took to get his hands on pension fund money, including paying kickbacks, orchestrating a movie deal and funneling campaign contributions," Cuomo said www.detnews.com/article/20101218/METRO05/12180393/Oakland-road-boss–We'll-review-response-to-storm
Obamagogue Appoints JP Morgan Machine Man as Top Aide:
He is a top executive at JPMorgan Chase, where he is paid as much as $5 million a year and supervises the Washington lobbying efforts for the nation's second-largest bank. William M. Daley also serves on the board of directors at Boeing, the giant defense contractor, and Abbott Laboratories, the global drug company, which has billions of dollars at stake in the overhaul of the health care system. www.nytimes.com/2011/01/07/us/politics/07daley.html?_r=1&hp
Obamagogue Auto Czar Confesses: Former Obama administration auto czar Steven Rattner will pay a $10 million fand is barred from doing business with New York state pension funds for five years, in a deal that ends an investigation into his conduct at a private equity firm.
The deal announced today by outgoing New York Attorney General Andrew Cuomo ends his investigation into Rattner's conduct in a "pay-to-play" investigation into efforts by private equity firms to manage holdings of New York State pension funds. www.detnews.com/article/20101230/AUTO01/12300443/Ex-car-czar-settles-probe-with-N.Y.
In Cuba–Castros to Layoff 1 in 10: Cuba's draconian plan to lay off 10 percent of its workforce is running into a slew of problems — not the least of which are the growing fights over who will wind up on the street.
Cuban and foreign economists say it's too much, too fast.
Radical leftists are branding Raúl Castro as a capitalist exploiter of workers and – in an odd alignment with Cuban dissidents – are urging workers to fight the job cuts.
One well-known historian and Communist Party member has warned of social chaos, maybe even a mass exodus, and cautioned that the layoffs may be unconstitutional.
Workers desperately trying to keep their jobs are accusing others of corruption. And some blacks and women are warning that those sectors may be hardest hit by the job cuts. www.mcclatchydc.com/2010/12/19/105530/panic-anger-as-cuba-plans-to-lay.html
On Wall Street Grinchy Bonuses Cause Wailing: "No matter what we pay people, it is never enough and they always find something to complain about," this banker said. www.nytimes.com/2010/12/20/business/20bonus.html?_r=2&ref=global
Global Food Prices Hit Record High: What will Starving People Do? A prominent indicator of international food prices hit a record high in December, sounding a warning about looming threats to the world's poor and to global growth.
The United Nations Food and Agriculture Organization's monthly food price index rose for the sixth consecutive month to 214.7, topping the previous peak, 213.5, reached in June 2008.
The index doesn't measure domestic retail prices, which can be affected by a wide range of factors, including government subsidies. Instead, the index tracks export prices and can still serve as a barometer of what consumers may pay.
The prior record was set months after violent food riots struck several nations, an experience that is heightening concerns about potential consequences from the current rise. online.wsj.com/article/SB10001424052748704405704576063782444998952.html?mod=WSJ_business_whatsNews
Obamagogue Dumps Volker to be More Businessey: The president wants the board to put a greater focus on U.S. economic competitiveness now that the recovery is on firmer footing, said the person, speaking on condition of anonymity because the decisions haven't been made final.
Volcker, known for taming inflation in the 1980s, was disappointed with the way his advisory group became a public relations tool for the White House as its meetings with the president were televised live, making honest discussion difficult to conduct, the person familiar with his views said…
Volcker was disappointed with the final version of the rule that bears his name as it was watered down with lobbying by banks and members of Congress sympathetic to Wall Street's views, as well as some administration members in the banks' defense, people with knowledge of the talks said at the time.
In the final version, U.S. banks, including Goldman Sachs Group Inc. and Citigroup Inc., have as long as a dozen years to reduce stakes in hedge funds and private-equity units.
JPMorgan Chase & Co., the second-largest U.S. bank by assets, operates the world's biggest hedge fund, according to the 2009 rankings of AR magazine, an industry trade publication. The New York-based firm's hedge funds had $50 billion of assets under management as of Jan. 1, the magazine reported in March. Goldman Sachs's hedge funds, which ranked ninth on the list, had $21 billion. ..
Members of the panel include General Electric Co. Chairman and Chief Executive Officer Jeffrey Immelt; former Securities and Exchange Commission Chairman William Donaldson; former Fed Vice Chairman Roger Ferguson; UBS Americas Chairman and CEO Robert Wolf, and Service Employees International Union Secretary-Treasurer Anna Burger. www.bloomberg.com/news/2011-01-06/volcker-sidelined-as-obama-reshapes-economic-panel-for-business-outreach.html
Is Gilded Age Inequality Wrong? since the 1970s, households at the lower end of the income distribution have experienced income stagnation – "real average hourly earnings (excluding fringe benefits) now stand roughly at 1974 levels" – while those at the top of the distribution have continued to do quite well. The result has been ever-widening income inequality, and inequality has now reached levels rivaling those that existed during the Gilded Age.
Inequality is already high, and if it continues to grow it could reach the point where it becomes morally intolerable, and there is evidence that social ills grow as inequality widens. www.thefiscaltimes.com/Issues/The-Economy/2011/01/04/Income-Redistribution-The-Key-To-Economic-Growth.aspx
Perpetual War
Get Friends and Watch this Important Video:
www.youtube.com/watch?v=p7wXhN5h_Pg
Bigger War, Longer….More Losing: Senior American military commanders in Afghanistan are pushing for an expanded campaign of Special Operations ground raids across the border into Pakistan's tribal areas, a risky strategy reflecting the growing frustration with Pakistan's efforts to root out militants there.
The proposal, described by American officials in Washington and Afghanistan, would escalate military activities inside Pakistan, where the movement of American forces has been largely prohibited because of fears of provoking a backlash.
The plan has not yet been approved, but military and political leaders say a renewed sense of urgency has taken hold, as the deadline approaches for the Obama administration to begin withdrawing its forces from Afghanistan…
www.nytimes.com/2010/12/21/world/asia/21intel.html?_r=1&scp=2&sq=dexter%20filkins&st=cse
Mormon to Boss Armed Services Committee: Bucj McKeon: McKeon is opposed to recent propositions to cut $100 billion from the defense budget, including contracts from Lockheed Martin, General Dynamics, and Boeing,[4] all companies that have financially supported his campaigns.[10] McKeon voted in favor of invading Afghanistan and Iraq, and has voted for increasing money and supplies to troops there. He is opposed to setting a date for US forces to withdraw from Afghanistan. In a statement from May 2010, McKeon outlined his personal philosophy on the role of the United States and its military, calling for a return to "peace through strength" and Reagan-esque policies, including full financial and material support for the military in its current wars, keeping Guantanamo Bay open, and military posturing.[8]
In a speech before the Foreign Policy Initiative research group, McKeon called for massive increases in government spending on defense above Obama's budgets.[11] He has also called on Congress to "embrace and build on" Robert Gates' plan to find $100 billion in savings in the defense budget.[12]   en.wikipedia.org/wiki/Howard_McKeon
Heee's Baaack!! Moktada al-Sadr, the populist cleric who emerged as the United States' most enduring foe in Iraq, returned Wednesday after more than three years of voluntary exile in Iran in a homecoming that embodied his and his movement's transition from battling in the streets to occupying the halls of power.   www.nytimes.com/2011/01/06/world/middleeast/06iraq.html?_r=1&ref=world
Solidarity Forever
CTA Sends La Habra Teachers Back to Work, Off Strike, With Promise of Litigation: Although the 225 members of the La Habra Education Association called off their four-day strike and finally returned to their classrooms on Dec. 16, the fight is far from over with the La Habra City School District's superintendent and board of education. www.cta.org/Professional-Development/Publications/Educator-Dec-10-Jan-11/TAS-La-Habra.aspx
Charros Unions Hit by Double Barrel–Married to Dems and thus Impotent; Attacked for Marriage to Dems (hey Repubs, Smash the Agency Shop!) it is not only Republicans who are seeking to rein in unions. In addition to Mr. Cuomo, California's new Democratic governor, Jerry Brown, is promising to review the benefits received by government workers in his state, which faces a more than $20 billion budget shortfall over the next 18 months. www.nytimes.com/2011/01/04/business/04labor.html?emc=tnt&tntemail0=y
Happy News:
E. Wayne's Favorite Albums of 2010
(I don't claim these are the best albums of the year, but they're the ones kept going back to. And I know there are many albums I picked up this year that just haven't gotten the attention they deserve, so I reserve the right to change my mind in the future.)
The Top Ten
1. Bettye LaVette – Interpretations: The British Rock Songbook
2. Danger Mouse & Sparklehorse – Dark Night of the Soul
3. Robert Plant – Band of Joy
4. JJ Grey & Mofro – Georgia Warhorse
5. Solomon Burke – Nothing's Impossible
6. Sharon Jones & The Dap Kings – I Learned the Hard Way
7. Broken Bells – Broken Bells
8. Boston Spaceships – Our Cubehouse Still Rocks
9. The Black Keys – Brothers
10. Shelby Lynne – Tears, Lies, and Alibis
Honorable Mentions
Los Lobos – Tin Can Trust
Massive Attack – Heligoland
Galactic – Ya-Ka-May
Charlie Musselwhite – The Well
Porcupine Tree – The Incident (released in 2009, but PT was my most listened to band of the year) blogs.ubc.ca/ross/
Dispatches from the Edge Annual Awards (worth the click to read all–Canadians included): The Harry Potter Award to the British technology company ATSC Ltd for its invention of a "wand" that, according to the company, detects explosives, drugs, and human remains for up to six miles by air and three fifths of a mile by land. The ADE 651 sells for $16,000 a unit.
The only problem is that it doesn't work, which users might have figured out by reading the manual: the device has no batteries or internal parts. It is powered by "static electricity" generated by the holder walking in place. A wand-like antenna then points to the drugs, bodies, or explosives. dispatchesfromtheedgeblog.wordpress.com/2010/12/27/dispatches-annual-awards/
200 Years Since the Louisiana Slave Rebellion: More than a century before the first modern-day civil rights march, there was Charles Deslondes and his make-do army of more than 200 enslaved men battling with hoes, axes and cane knives for that most basic human right: freedom.
They spoke different languages, came from various parts of the United States, Africa and Haiti, and lived miles apart on plantations along the German Coast of Louisiana. Yet after years of planning at clandestine meetings under the constant threat of immediate death, they staged a revolt on Jan. 8, 1811, that historians say is the largest uprising of enslaved people in this country. www.nola.com/politics/index.ssf/2011/01/the_largest_slave_revolt_in_us.html
Magical Mystery Tour
Rapist Priest Lost Track of How Many Kiddies He Raped:
Why oh Why Does the Church Exist?
Spy Versus Spy
Top US Spy Flunks Intelligence Test:

The head of U.S. intelligence, retired Air Force Lt. Gen. James R. Clapper Jr., went blank when asked about a roundup of suspected terrorists in London that had happened only hours earlier.
ABC World News anchor Diane Sawyer's Monday interview with Clapper, the director of national intelligence, along with homeland security secretary Janet Napolitano and White House counterterrorism chief John Brennan, aired on Tuesday night.
The arrest of 12 suspects in London had occurred earlier on Monday, when the three were interviewed together.
"First of all, London," Sawyer said. "How serious is it? Any implication that it was coming here? … Director Clapper?"
Clapper hesitated for several seconds, clearly having no clue what Sawyer was talking about.
"London?" he asked. Seven seconds had passed. The intelligence boss looked to Brennan for a lifeline.
Brennan started explaining the arrests that morning.   voices.washingtonpost.com/spy-talk/
Like, Totally No Way! Russians Spy on Czechs? "It is disturbing to many Czechs that Russian spies are working here, influencing us, even as we don't even realize it," said Jaroslav Spurny, a leading investigative journalist who has written widely on the case. "We got rid of those people and now they are coming back." www.nytimes.com/2010/12/24/world/europe/24iht-spies24.html?scp=1&sq=russia%20spy%20czech&st=cse
Spies Eyes Everywhere! Watching YOU! Nine years after the terrorist attacks of 2001, the United States is assembling a vast domestic intelligence apparatus to collect information about Americans, using the FBI, local police, state homeland security offices and military criminal investigators.
The system, by far the largest and most technologically sophisticated in the nation's history, collects, stores and analyzes information about thousands of U.S. citizens and residents, many of whom have not been accused of any wrongdoing.
The government's goal is to have every state and local law enforcement agency in the country feed information to Washington to buttress the work of the FBI, which is in charge of terrorism investigations in the United States.
Other democracies – Britain and Israel, to name two – are well acquainted with such domestic security measures. But for the United States, the sum of these new activities represents a new level of governmental scrutiny.
This localized intelligence apparatus is part of a larger Top Secret America created since the attacks. In July, The Washington Post described an alternative geography of the United States, one that has grown so large, unwieldy and secretive that no one knows how much money it costs, how many people it employs or how many programs exist within it.
Today's story, along with related material on The Post's Web site, examines how Top Secret America plays out at the local level. It describes a web of 4,058 federal, state and local organizations, each with its own counterterrorism responsibilities and jurisdictions. At least 935 of these organizations have been created since the 2001 attacks or became involved in counterterrorism for the first time after 9/11…
Napolitano has taken her "See Something, Say Something" campaign far beyond the traffic signs that ask drivers coming into the nation's capital for "Terror Tips" and to "Report Suspicious Activity."
She recently enlisted the help of Wal-Mart, Amtrak, major sports leagues, hotel chains and metro riders. In her speeches, she compares the undertaking to the Cold War fight against communists.
"This represents a shift for our country," she told New York City police officers and firefighters on the eve of the 9/11 anniversary this fall. "In a sense, this harkens back to when we drew on the tradition of civil defense and preparedness that predated today's concerns."
…At the same time that the FBI is expanding its West Virginia database, it is building a vast repository controlled by people who work in a top-secret vault on the fourth floor of the J. Edgar Hoover FBI Building in Washington. This one stores the profiles of tens of thousands of Americans and legal residents who are not accused of any crime. What they have done is appear to be acting suspiciously to a town sheriff, a traffic cop or even a neighbor.
projects.washingtonpost.com/top-secret-america/articles/monitoring-america/?hpid=topnews
Below is the CIA "George Bush Center for Intelligence" (sic, sic, sic)