February 19th, 2018 / Author: rgibson
We Say Fight Back!
2oo Years since birth of Karl Marx, 170th Anniversary of the Manifesto
Statewide walkout announced for school teachers, employees on Thursday and Friday (we shall see….will this be another march to a voting booth?)
School teachers and service personnel from all 55 counties will participate in West Virginia's first statewide walkout Thursday and Friday, union leaders announced Saturday.
The announcement came at the end of a rally featuring thousands of teachers and others at the state Capitol, and follows weeks of growing tension between public employees, educators and the state Legislature regarding concerns with pay and health care.
"The entire state of West Virginia will be shut down," said Dale Lee, president of West Virginia Education Association. "We are standing united — all 55. Will you stand with us?"
In Retrospect: Public Intellectuals and Activists Weigh In on the Tet Offensive 50 Years Later
Wednesday, January 31, 2018 By Dan Falcone, Truthout | Interview
This year marks the 50th anniversary of the Tet Offensive. On January 30, 1968, thousands of North Vietnamese soldiers and their Viet Cong support organized a sweeping attack of multiple cities in South Vietnam. The event is said to have reinforced the United States opposition to the Vietnam War. The following is a compilation of thoughts across a diverse spectrum of academics, activists, organizers and progressive thinkers on the significance of this event in history….
Daniel Falcone: Could you briefly share with me your thoughts on the Tet Offensive and its meaning and significance historically? Can you also expand on our political culture in the US and how it might be related to knowledge gaps regarding the Vietnam War? Professor Norman Finkelstein has called this war and others difficult to grasp because of the intense differences between "[US] government propaganda and reality."
Michael Klare, professor of Peace and World Security Studies in the Five College Consortium: In the spring of 1968, I was a student at Columbia University, where anti-Vietnam War sentiment was boiling up and was to reach a crescendo with the famous student strike of April '68 (to be recognized with a series of events at Columbia this spring and memorialized in a new book by Paul Cronin, A Time to Stir).
The Tet Offensive was viewed by me and my comrades in the antiwar movement as another sign that the war was a monumental disaster, and that the only rational path forward was a US troop withdrawal. The [US] government and the nation's ruling elites (like Columbia's administration) did not see the folly … of the war, and [that they did not take] immediate action to end it only fueled our activist passion  (more at www.truth-out.org/opinion/item/43392-in-retrospect-public-intellectuals-and-activists-weigh-in-on-the-tet-offensive-50-years-later)
/
Inaugural Lecture: Professor Patrick Bond from South Africa (see more on Zuma below)
…surface-level observations mainly lead to banal policy recommendations: namely, ending the neo-patrimonial control of the state by a tiny conspiracy of corrupt (black) elites, while simultaneously raising the already extreme level of top-down class war by capital and the state against the 60% or more of the society characterised as poor (Budlender et al 2015). The latter is a reflection of crisis-level desperation in the world's most unequal country (with a Gini Coefficient of 0.77 prior to state spending) (World Bank 2014), combining the angriest working class (World Economic Forum 2016) and most corrupt capitalist class (PricewaterhouseCoopers 2016). To exit this cul de sac requires theorization that transcends, as Thandike Mkandawire (2015: 567) points out, a labeling of South African "neo-patrimonialism [that] can be interpreted as building on methodological communalism where the community serves as the foundational unit of analysis and from whence macro-level phenomena are derived" (i.e. Jacob Zuma's personal network).  www.wits.ac.za/news/sources/wsg-news/2017/inaugural-lecture-professor-patrick-bond.html
No Grades + No Homework = Better Learning:
Two Lectures by Alfie Kohn
---
In a pair of lively and thought-provoking presentations, Alfie Kohn makes a compelling case that two traditional features of schooling — grades and homework — are not only unnecessary but actually undermine students' interest in learning.
Research consistently finds that giving students letter or number grades leads them to think less deeply, avoid challenging tasks, and become less enthusiastic about whatever they're learning – and that's true for those who get A's as well as D's. Similarly, making children work what amounts to a second shift after having spent all day in school not only proves frustrating but also turns learning into a chore. Surprisingly, claims that homework enhances understanding or promotes better work habits are contradicted by both research and experience.
Rather than trying to tweak the details of how students are graded, or how much (or even what kind of) homework they're assigned, Kohn argues that we need to ask whether the practices themselves really make sense.
---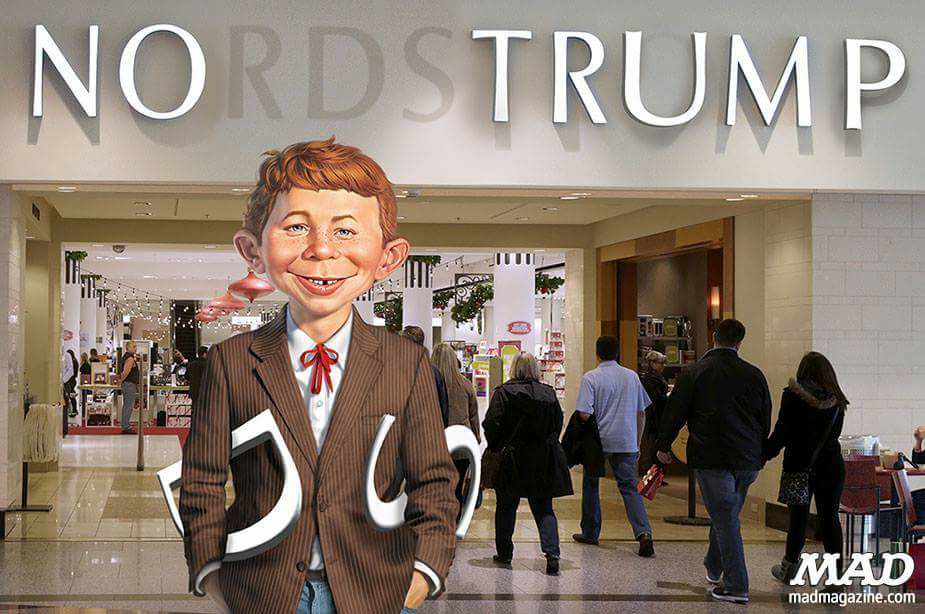 On the Black Panther Movie and the Limits of Our Imagination
The Black Panther movie's main characters are black and beautiful and all, but the lead guys are still a king and a brutha who wants to be king. The king is one of the richest people in the world – except for Spiderman I never heard of a comic book character worried about where next month's rent would come from – and he rules over a fictional African country called Wakanda, a place loaded with technology so advanced it's able to conceal its wealth and achievement from the rest of the planet.
I'm a senior citizen now, and it's a little sad that apart from making the sheroes and heroes black and beautiful, which is sort of necessary but not nearly sufficient, comics and sci fi, at least the stuff brought to us by capitalist corporate media pretty much fails to imagine what a better world, or even the struggle to get there might look like.
If it's so difficult for creative writers even to imagine a better world, or the struggle to make it better that might say a lot about about why it's so difficult to move the needle out here in the real world.  www.blackagendareport.com/black-panther-movie-and-limits-our-imagination
Below is the real Black Panthers Vanguard of the Revolution in Full. Much better…
archive.org/details/the-black-panthers-vanguard-of-the-revolution-2015-720p-hdtv-x264https://archive.org/details/the-black-panthers-vanguard-of-the-revolution-2015-720p-hdtv-x264
Classic Film: Bombing Wall Street, linked below
www.pbs.org/wgbh/americanexperience/films/bombing-wall-street/#part01
The Little Red Schoolhouse
University protected fraternity despite violations, emails show
A fraternity kicked off campus last semester had a six-year history of violations before the university finally expelled it, documents obtained by The Daily Aztec show.
The final straw for Phi Kappa Theta was a September incident involving apparent underage drinking, and not even an eleventh-hour email from its former president Chris Thomas — from his official A.S. officer email account — could save the fraternity from expulsion.
Emails obtained via a California Public Records Act request also show both the university and the fraternity's national office moved to prevent information about the chapter's expulsion from being released to the public.
Administrators stonewall
After the fraternity's expulsion, emails show administrators moved to shield Phi Kappa Theta's policy violations from the public eye.
When The Daily Aztec inquired about the specific reasons for Phi Kappa Theta's removal, Caryl Montero-Adams, the assistant director of Student Life and Leadership for Greek life, told an SDSU media relations officer in an email that in the past, officials "have communicated the founded policy violations (ex. alcohol) without disclosing the specifics related to the incidents. That said, I believe that any specifics given would need to be discussed and approved with (Dean of Students Randy Timm and Associate Vice President for Student Affairs Christy Samarkos)."…
A history of violations
The San Diego State chapter of Phi Kappa Theta had a long history of brushes with university administrators.
In February 2011, it was placed on an interim suspension for unspecified alcohol violations.
In April 2012, it was suspended after then-Sigma Alpha Epsilon president Barzeen Barzanji died of an overdose at the Phi Kappa Theta house. The fraternity was later absolved of responsibility in his death.
In Fall 2013, Phi Kappa Theta was reported to university officials for two separate parties with alleged alcohol violations.
In January 2014, the university again placed the fraternity on an interim suspension for the violations in the fall. The national Phi Kappa Theta office then placed the SDSU chapter on a complete suspension in February.
In September 2014, the fraternity again faced allegations about alcohol violations, and the following month an unapproved event with alcohol was hosted in which a student fell from a balcony at the chapter house.
The fraternity was placed on another interim suspension in October 2014.  thedailyaztec.com/87443/news/university-protected-fraternity-despite-violations/
Jack of all trades: McGrory's back, leading SDSU's Mission Valley campaign
 Jack McGrory, San Diego city manager from 1991 until 1997, is now a key backer of San Diego State University's plan to convert the Qualcomm stadium site into a satellite campus.
McGrory's legacy, especially regarding the Chargers and a $2 billion city pension debacle, is still hotly debated.
Even after leaving City Hall, McGrory has wielded great influence by serving on boards and leading civic projects.
Once strapped for cash, McGrory now lives in a French-style chateau with an ocean view. His portfolio includes thoroughbreds, a tennis team and a Borrego Springs resort.
Now 68, he's back in the public eye, backing a proposal to refashion the SDCCU Stadium site as a satellite San Diego State University campus. While a rival plan is built around a professional soccer arena, McGrory insists his option is best."Our strongest argument," he said, "is that San Diego State is a major economic generator in this area."Economics is central to McGrory's legacy. Critics blame him for two costly boondoggles: the city's ticket guarantee deal with the San Diego Chargers and the city's pension crisis. Even 20 years after McGrory's departure, some in City Hall still use his name as an epithet.  www.sandiegouniontribune.com/lifestyle/people/sd-me-mcgrory-profile-20171213-story.html
Harvard Chooses Lawrence Bacow as Its Next President (it's about the $$$$$$$$)
Harvard University's next president will be Lawrence S. Bacow, a former president of Tufts University and a top academic officer at M.I.T., who was chosen for his diplomatic and leadership skills at a time when higher education is under fire, the university announced on Sunday.
The departure of Drew Gilpin Faust, Harvard's first female president, who is stepping down after 11 years, created an opportunity for Harvard to choose a leader who would reflect the #MeToo and Black Lives Matter movements that have shaped campus dialogue in recent years.
Instead, it chose Mr. Bacow, 66, who is better known as a manager and institutional leader than as a scholar. His selection reflects Harvard's need for a steady hand at a time when the university must navigate the difficulties of dealing with the Trump administration's antagonism toward elite universities that have large endowments.
That was clear at the news conference on Sunday to announce the appointment. William F. Lee, senior fellow of the Harvard Corporation and the chairman of the search committee, described Mr. Bacow as the right leader "at a moment when the value of higher education is being questioned, at a moment when the fundamental truth of fact-based inquiry is being questioned and called into doubt."  www.nytimes.com/2018/02/11/us/harvard-president-bacow.html?hp&action=click&pgtype=Homepage&clickSource=story-heading&module=first-column-region&region=top-news&WT.nav=top-news
Adjunct bill vetoed by governor
Governor Jerry Brown on October 15 vetoed Assembly Bill 568 that would have provided maternity leave for community college instructors and classified employees.
AB 568 was introduced by California State Assemblywoman Lorena Gonzalez-Fletcher was passed by the Assembly 52-11 on Sep. 11.
Gonzalez-Fletcher said female teachers have to use vacation or sick days when taking leave for a pregnancy, childbirth, miscarriage and recovery therefrom. AB 568 would require public and charter schools to provide paid leave of absence for women in these situations. Her bill would prevent employment discrimination and alleviate the state's shortage of teachers, said the assemblywoman.
"Female teachers shouldn't face extra employment burdens simply because they're pregnant. It's unfair, it's discriminatory- and it will drive more and more women away from the profession at a time when we can least afford to do so," she said.
Most California educators can take 12 weeks of unpaid, job-protected leave for the birth of a child, the care of a child up to age one, adoption or the start of foster care under the Federal Family Medical Leave Act (FMLA). In order for teachers for to be paid during maternity leave they have to use their accumulated sick days and paid vacation. Once those days are used up they have a right to take differential pay leave- the difference in wages between an instructor's salary and the cost of hiring a substitute.  www.theswcsun.com/adjunct-bill-vetoed-by-governor/
The Fruits of Commodification
 Grade inflation is just another byproduct
Since the mantra of running universities "like a business" began in earnest in the 1980s, the cost of attending college has skyrocketed, far outpacing inflation and wage growth. The only thing that's kept up, it seems, is students' grades. All across academia — public or private, large or small, "highly selective" or open enrollment — students are receiving much better marks and paying much, much more.
And that's not a coincidence.
The same forces that have been pushing up the cost of a two- or four-year degree have also helped propel median grades so high they border on meaningless. Most instructors don't want to give out A's like candy. Most students aren't doing A work. Yet here we are, with an A the modal grade in higher ed.
What happens when everyone's grades are great? When students become graduates and graduates become applicants (for employment, for post-graduate studies, and so on), how is one 3.9 GPA differentiated from another?
The brand name, of course. Prestige and "pedigree" (a term used uncomfortably often these days in academia) dictate which résumés are worth pulling out of the enormous pile that a poor job market inevitably creates. The imprimatur of the most expensive, most exclusive, and most elite institutions opens doors that academic performance alone cannot.  www.jacobinmag.com/2017/08/grade-inflation-corporate-university
Flu season is no joke!! Tag a teacher!! They can use a good laugh!!

Posted by Eric Crouch on Friday, February 9, 2018
D.C.'s Scandal and the Nationwide Problem of Fudging Graduation Numbers
The headlines made a big splash, and yet they were strangely familiar: Another school system was reporting a higher graduation rate than it deserved.
The most recent scandal—in the District of Columbia—is just the latest example in a growing case file of school systems where investigators have uncovered bogus graduation-rate practices.
Those revelations have unleashed a wave of questions about the pressures and incentives built into U.S. high schools, and fueled nagging doubts that states' rising high school graduation rates—and the country's current all-time-high rate of 84 percent—aren't what they seem.
The newest round of reflections was triggered by an investigation, ordered by the D.C. mayor's office, that found that 34 percent of last year's senior class got diplomas even though they'd missed too much school to earn passing grades, or acquired too many credits through quick, online courses known as credit recovery. Only three months earlier, the school system touted a 20-point rise in its graduation rate over the last six years.
"It's been devastating," said Cathy Reilly, the executive director of the Senior High Alliance of Parents, Principals, and Educators, a group that focuses on high school issues in the District of Columbia. "It's made people here feel that our graduation rate gains weren't real."
A National Problem
Such revelations are hardly confined to the nation's capital. In the last few years, a federal audit found that California and Alabama inflated their graduation rates by counting students they shouldn't have counted. News media investigations showed that educators persuaded low-performing students in Atlanta and Orlando, Fla., to transfer to private or alternative schools to eliminate a drag on their home schools' graduation rates.  www.edweek.org/ew/articles/2018/02/09/dcs-scandal-and-the-nationwide-problem-of.html?cmp=eml-enl-eu-news2&M=58376112&U=1666178
Ex-San Ysidro superintendents received hefty payouts for vacation and leave days
Two former top administrators in the San Ysidro School District cashed out nearly $178,000 in vacation and leave days during the approximately two years they worked there, according to payroll records obtained by inewsource. The amount of vacation days appears to be far more than either could have earned under their contracts.
Two former top administrators in the San Ysidro School District cashed out nearly $178,000 in vacation and leave days during the approximately two years they worked there, according to payroll records obtained by inewsource. The amount of vacation days appears to be far more than either could have earned under their contracts.
Questions about district payments to Superintendent Julio Fonseca and Deputy Superintendent Jose Arturo Sanchez-Macias, who both resigned last year, triggered an "extraordinary audit" of the district by state officials.
San Diego County Schools Superintendent Paul Gothold asked for the state investigation in November. As part of the audit, interviews of district officials were continuing this week, a state official said.
Fonseca was hired in 2015 to lead San Ysidro, the district with some of the poorest students in San Diego County. He resigned 26 months later amid allegations of financial misdeeds. During his tenure he cashed out almost $91,400 in vacation and leave days.
Using payroll records and his contract, inewsource calculated Fonseca's total compensation was at least $1.1 million. That includes a roughly $375,000 separation agreement he received in September when he resigned, $143,000 for life insurance and health care perks, and his vacation and leave payouts. That averaged out to make him the highest paid superintendent in the county, and the second highest paid in the state.  inewsource.org/2018/02/09/san-ysidro-superintendents-payouts/
The International Hot War of the Rich on the Poor
The next war
The growing danger of great-power conflict
How shifts in technology and geopolitics are renewing the threat
IN THE past 25 years war has claimed too many lives. Yet even as civil and religious strife have raged in Syria, central Africa, Afghanistan and Iraq, a devastating clash between the world's great powers has remained almost unimaginable.
No longer. Last week the Pentagon issued a new national defence strategy that put China and Russia above jihadism as the main threat to America. This week the chief of Britain's general staff warned of a Russian attack. Even now America and North Korea are perilously close to a conflict that risks dragging in China or escalating into nuclear catastrophe.
As our special report this week on the future of war argues, powerful, long-term shifts in geopolitics and the proliferation of new technologies are eroding the extraordinary military dominance that America and its allies have enjoyed. Conflict on a scale and intensity not seen since the second world war is once again plausible. The world is not prepared.
The pity of war
The pressing danger is of war on the Korean peninsula, perhaps this year. Donald Trump has vowed to prevent Kim Jong Un, North Korea's leader, from being able to strike America with nuclear-armed ballistic missiles, a capability that recent tests suggest he may have within months, if not already. Among many contingency plans, the Pentagon is considering a disabling pre-emptive strike against the North's nuclear sites. Despite low confidence in the success of such a strike, it must be prepared to carry out the president's order should he give it.
Even a limited attack could trigger all-out war. Analysts reckon that North Korean artillery can bombard Seoul, the South Korean capital, with 10,000 rounds a minute.
Drones, midget submarines and tunnelling commandos could deploy biological, chemical and even nuclear weapons. Tens of thousands of people would perish; many more if nukes were used.
This newspaper has argued that the prospect of such horror means that, if diplomacy fails, North Korea should be contained and deterred instead. Although we stand by our argument, war is a real possibility (see article). Mr Trump and his advisers may conclude that a nuclear North would be so reckless, and so likely to cause nuclear proliferation, that it is better to risk war on the Korean peninsula today than a nuclear strike on an American city tomorrow.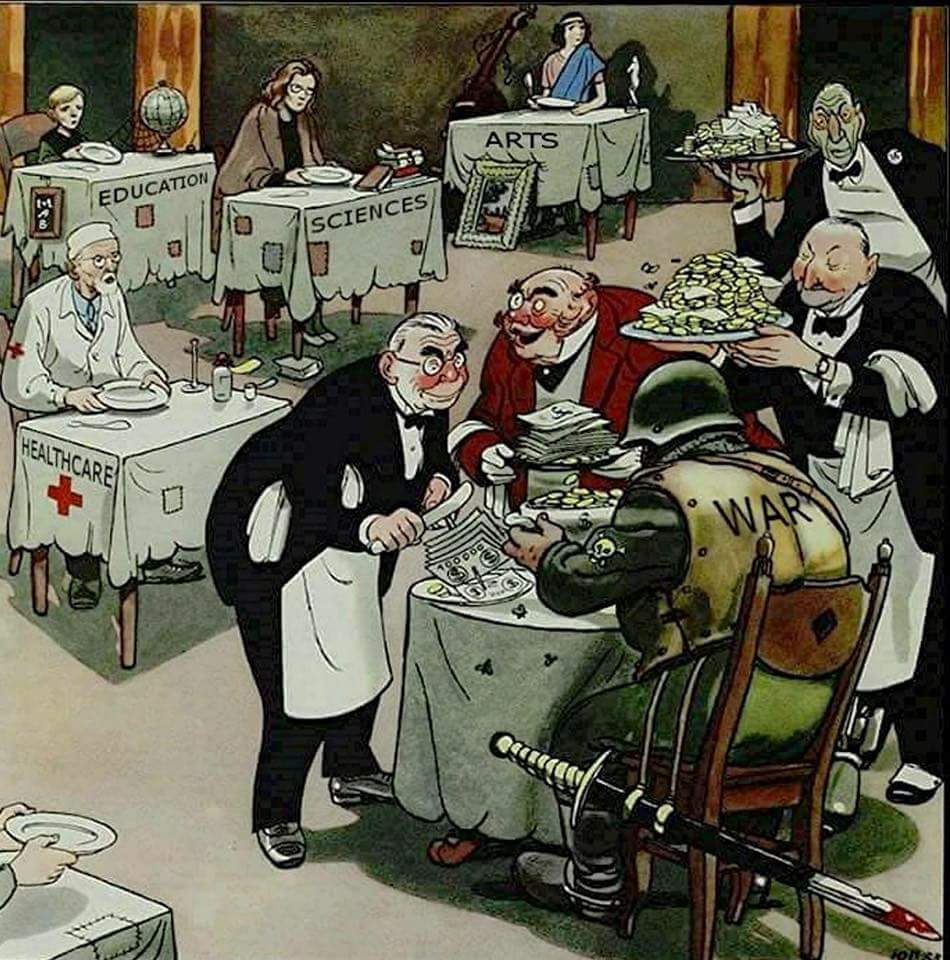 Even if China stays out of a second Korean war, both it and Russia are entering into a renewal of great-power competition with the West. Their ambitions will be even harder to deal with than North Korea's. Three decades of unprecedented economic growth have provided China with the wealth to transform its armed forces, and given its leaders the sense that their moment has come. Russia, paradoxically, needs to assert itself now because it is in long-term decline. Its leaders have spent heavily to restore Russia's hard power, and they are willing to take risks to prove they deserve respect and a seat at the table.
Both countries have benefited from the international order that America did most to establish and guarantee. But they see its pillars—universal human rights, democracy and the rule of law—as an imposition that excuses foreign meddling and undermines their own legitimacy. They are now revisionist states that want to challenge the status quo and look at their regions as spheres of influence to be dominated. For China, that means East Asia; for Russia, eastern Europe and Central Asia.
Neither China nor Russia wants a direct military confrontation with America that they would surely lose. But they are using their growing hard power in other ways, in particular by exploiting a "grey zone" where aggression and coercion work just below the level that would risk military confrontation with the West. In Ukraine Russia has blended force, misinformation, infiltration, cyberwar and economic blackmail in ways that democratic societies cannot copy and find hard to rebuff. China is more cautious, but it has claimed, occupied and garrisoned reefs and shoals in disputed waters.
China and Russia have harnessed military technologies invented by America, such as long-range precision-strike and electromagnetic-spectrum warfare, to raise the cost of intervention against them dramatically. Both have used asymmetric-warfare strategies to create "anti-access/area denial" networks. China aims to push American naval forces far out into the Pacific where they can no longer safely project power into the East and South China Seas. Russia wants the world to know that, from the Arctic to the Black Sea, it can call on greater firepower than its foes—and that it will not hesitate to do so.
If America allows China and Russia to establish regional hegemonies, either consciously or because its politics are too dysfunctional to muster a response, it will have given them a green light to pursue their interests by brute force. When that was last tried, the result was the first world war.
Nuclear weapons, largely a source of stability since 1945, may add to the danger. Their command-and-control systems are becoming vulnerable to hacking by new cyber-weapons or "blinding" of the satellites they depend on. A country under such an attack could find itself under pressure to choose between losing control of its nuclear weapons or using them.
Vain citadels
What should America do? Almost 20 years of strategic drift has played into the hands of Russia and China. George W. Bush's unsuccessful wars were a distraction and sapped support at home for America's global role. Barack Obama pursued a foreign policy of retrenchment, and was openly sceptical about the value of hard power. Today, Mr Trump says he wants to make America great again, but is going about it in exactly the wrong way. He shuns multilateral organisations, treats alliances as unwanted baggage and openly admires the authoritarian leaders of America's adversaries. It is as if Mr Trump wants America to give up defending the system it created and to join Russia and China as just another truculent revisionist power instead.
America needs to accept that it is a prime beneficiary of the international system and that it is the only power with the ability and the resources to protect it from sustained attack. The soft power of patient and consistent diplomacy is vital, but must be backed by the hard power that China and Russia respect. America retains plenty of that hard power, but it is fast losing the edge in military technology that inspired confidence in its allies and fear in its foes.
To match its diplomacy, America needs to invest in new systems based on robotics, artificial intelligence, big data and directed-energy weapons. Belatedly, Mr Obama realised that America required a concerted effort to regain its technological lead, yet there is no guarantee that it will be the first to innovate. Mr Trump and his successors need to redouble the effort.
The best guarantor of world peace is a strong America. Fortunately, it still enjoys advantages. It has rich and capable allies, still by far the world's most powerful armed forces, unrivalled war-fighting experience, the best systems engineers and the world's leading tech firms. Yet those advantages could all too easily be squandered. Without America's commitment to the international order and the hard power to defend it against determined and able challengers, the dangers will grow. If they do, the future of war could be closer than you think.    www.economist.com/news/leaders/21735586-how-shifts-technology-and-geopolitics-are-renewing-threat-growing-danger
Now Mattis Admits There Was No Evidence Assad Used Poison Gas on His People
Lost in the hyper-politicized hullabaloo surrounding the Nunes Memorandum and the Steele Dossier was the striking statement by Secretary of Defense James Mattis that the U.S. has "no evidence" that the Syrian government used the banned nerve agent Sarin against its own people.
This assertion flies in the face of the White House (NSC) Memorandum which was rapidly produced and declassified to justify an American Tomahawk missile strike against the Shayrat airbase in Syria.
Mattis offered no temporal qualifications, which means that both the 2017 event in Khan Sheikhoun and the 2013 tragedy in Ghouta are unsolved cases in the eyes of the Defense Department and Defense Intelligence Agency.
Mattis went on to acknowledge that "aid groups and others" had provided evidence and reports but stopped short of naming President Assad as the culprit.
There were casualties from organophosphate poisoning in both cases; that much is certain. But America has accused Assad of direct responsibility for Sarin attacks and even blamed Russia for culpability in the Khan Sheikhoun tragedy.
Now its own military boss has said on the record that we have no evidence to support this conclusion. In so doing, Mattis tacitly impugned the interventionists who were responsible for pushing the "Assad is guilty" narrative twice without sufficient supporting evidence, at least in the eyes of the Pentagon.  www.newsweek.com/now-mattis-admits-there-was-no-evidence-assad-using-poison-gas-his-people-801542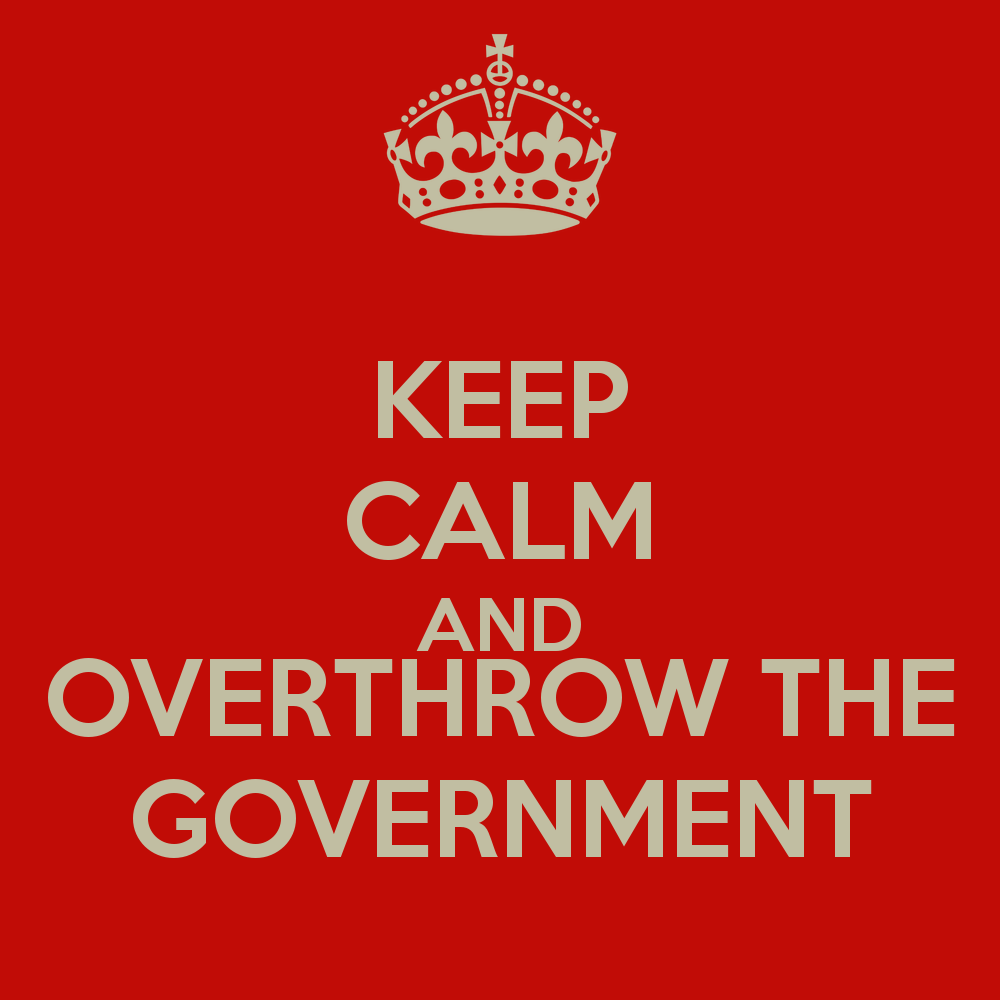 Overthrowing other people's governments: The Master List
By William Blum
Instances of the United States overthrowing, or attempting to overthrow, a foreign government since the Second World War. (* indicates successful ouster of a government)
China 1949 to early 1960s
Albania 1949-53
East Germany 1950s
Iran 1953 *
Guatemala 1954 *
Costa Rica mid-1950s
Syria 1956-7
Egypt 1957
Indonesia 1957-8
British Guiana 1953-64 *
Iraq 1963 *
North Vietnam 1945-73
Cambodia 1955-70 *
Laos 1958 *, 1959 *, 1960 *
Ecuador 1960-63 *
Congo 1960 *
France 1965
Brazil 1962-64 *
Dominican Republic 1963 *
Cuba 1959 to present
Bolivia 1964 *
Indonesia 1965 *  More here williamblum.org/essays/read/overthrowing-other-peoples-governments-the-master-list
The U.S. is no stranger to interfering in the elections of other countries
In the 1990 Nicaragua elections, the CIA leaked damaging information on alleged corruption by the Marxist Sandinistas to German newspapers, according to Levin. The opposition used those reports against the Sandinista candidate, Daniel Ortega. He lost to opposition candidate Violeta Chamorro.
In Czechoslovakia that same year, the U.S. provided training and campaign funding to Vaclav Havel's party and its Slovak affiliate as they planned for the country's first democratic election after its transition away from communism.
"The thinking was that we wanted to make sure communism was dead and buried," said Levin.
Even after that, the U.S. continued trying to influence elections in its favor.
Your Military
Trump's military parade could cost up to $30 million
— President Donald Trump's proposed military parade could cost as much as $30 million, White House budget director Mick Mulvaney said Wednesday.
The Pentagon on Wednesday released its new policy on military lethality, which will begin separation procedures for service members who have been non-deployable for the last 12 months or more.
"This new policy is a 12-month deploy or be removed policy," Robert Wilkie, the under secretary of defense for personnel and readiness, told a Senate panel Wednesday. "However, there are exceptions."
U.S. sailors investigated over alleged drug ring in Japan
The U.S. Navy is investigating an alleged drug ring involving a number of sailors based at the 7th Fleet's headquarters in Yokosuka, Kanagawa Prefecture, it confirmed Saturday.
"Naval Criminal Investigative Service (NCIS) is investigating Yokosuka-based Sailors for alleged drug use and distribution," 7th Fleet spokesman Cmdr. Clay Doss told The Japan Times in an email. "The Navy has zero tolerance for drug abuse and takes all allegations involving misconduct of our Sailors, Navy civilians and family members very seriously."
He declined to comment further.
The Wall Street Journal had reported earlier that the U.S. Navy was investigating at least a dozen Yokosuka-based sailors, some serving aboard the USS Ronald Reagan aircraft carrier, on suspicion of buying, selling and using LSD, ecstasy and other drugs, it quoted navy officials as saying.  www.japantimes.co.jp/news/2018/02/10/national/u-s-sailors-yokosuka-suspected-buying-selling-using-illegal-drugs/?utm_source=Sailthru&utm_medium=email&utm_campaign=ebb%202.12.18&utm_term=Editorial%20-%20Military%20-%20Early%20Bird%20Brief#.WoJuTq6nEnR
 
A recent quarterly report released by the Office of Inspector General acknowledged that several US-made Abrams tanks fell into the hands of Iranian-backed militias after being supplied to the Iraqi military.
The report stated that "some U.S.-provided military equipment sent to support the mission, including as many as nine M1 Abrams tanks, had fallen into the hands of Iranian-backed militias that fought against ISIS [Islamic State] in Iraq." The report also noted that the US State Department has pressed the Iraqi government for the return of the tanks, but that has not happened.
FDD's Long War Journal has long tracked the appearances of US-made tanks in the hands of Iranian-backed militias. In Jan. 2015, the Hezbollah Brigades – a US-designated foreign terrorist organization – showed an Abrams flying the group's flag. Additionally, the group published two videos from Iraq's Anbar province in which several US-made armored vehicles were used by its forces. The Hezbollah Brigades were again seen transporting an Abrams tank in March 2016.  www.longwarjournal.org/archives/2018/02/us-inspector-general-acknowledges-iran-backed-militias-obtained-abrams-tanks.php
$88.2B price tag for rebuilding Iraq after Islamic State war
Authorities estimate Iraq needs $88.2 billion to restore a country smashed after the Sunni extremists seized the country's second-largest city of Mosul and a mass of territory in June 2014.
While the U.S. will not make any new direct aid pledges at the conference, Secretary of State Rex Tillerson is expected to announce an over $3 billion financial package, an American official said. Still, far more money will be needed, Iraqi officials say.  www.militarytimes.com/flashpoints/2018/02/13/882b-price-tag-for-rebuilding-iraq-after-islamic-state-war/?utm_source=Facebook&utm_medium=Socialflow
After 16 Years, Afghanistan War Is 'At Best A Grinding Stalemate,' Journalist Says
America's war in Afghanistan is the longest war the U.S. has ever fought. Beginning a month after the terrorist attacks of Sept. 11, 2001, the initial mission was to remove the Taliban from power and destroy the al-Qaida terror network. Now, nearly 17 years later, Pulitzer Prize-winning journalist Steve Coll points out that the war's goals have changed.
"The objective is not a grand peace ceremony on some grand aircraft carrier," Coll says. "It's to reduce the violence in Afghanistan, to reduce the suffering of innocents in Kabul, to support the constitutional government that we invested in after Sept. 11 so heavily in money and in American lives and sacrifices on the battlefield."
Coll's new book, Directorate S: The C.I.A. and America's Secret Wars in Afghanistan and Pakistan, is a follow-up to his Pulitzer Prize-winning Ghost Wars, which documented U.S. involvement in the region starting with the 1979 Soviet invasion of Afghanistan until Sept. 10, 2001.
The new book — whose title is taken from the name of the Pakistani spy wing providing covert support to the Taliban — chronicles U.S. efforts in Afghanistan and Pakistan since Sept. 11, 2001. Coll warns that an end to the war is not in sight.
"Most of the generals … say in public, 'There's no military solution to this war,'" Coll says. "This is at best a grinding stalemate. And yet, we prioritize military action at the expense of diplomacy, at the expense of negotiating."  www.npr.org/2018/02/06/583625482/after-16-years-afghanistan-war-is-at-best-a-grinding-stalemate-journalist-says
The International Economic War of the Rich on the Poor
Not a Matter of If, But When
In early January 2018, capitalists across the globe were celebrating the fact that the Dow Jones had rallied by 45% since the election of Donald Trump. Likewise, brokers were beaming in Sandton when the Johannesburg Stock Exchange hit a high of 61,475 points (up a staggering 300% compared to early 2009 when at one point it sat at 18,465 points). Yet beneath all the exuberance, danger signs abound—including signs that stock, bond and debt markets are experiencing bubbles, which will burst at some point.
The danger derives from the reactions of the ruling classes and their states to the crisis of 2008. The paths they chose to follow to save and even further their own wealth in the aftermath of the 2008 crisis have paved the way for a future crash that could dwarf the one of a decade ago.
In fact, the main thing currently keeping the global economy stumbling along—and not crashing down as happened in the 1930s—has been massive intervention by states in the EU, U.S. and China. Since 2008, as even Forbes magazine has pointed out, the U.S. state has spent trillions of dollars bailing out large corporations; many that were and are effectively bankrupt, whilst imposing austerity on the working class. This, at times, also saw states assisting corporations by taking on their bad debts and toxic assets—wracked up through wild bouts of speculation—by swapping this financial junk for government backed bonds. Quantitative Easing (QE) too has seen states assisting capitalists through creating money and handing to over to corporations. Far from using this money wisely, corporations have gone on a speculative binge, leading to souring stock markets.
Bailouts and QE are not the only methods by which states have propped up an ailing capitalism. Low and in some cases even zero interest rates have been implemented by major states through their Central Banks to further assist corporations since 2008. For instance, for several years the U.S. state kept interest rates at zero; while states in the European Union have even had negative interest rates. Capitalism has become dependent on these low interest rates in the U.S. and EU, without it bankruptcies will proliferate.
In fact, states find themselves in a bind. The main fear of the ruling classes that control states is inflation and rising wages for the working class–as rising wages slightly dent the vast sums of wealth being funneled up the class pyramid. To halt any inflationary pressure, the U.S. state has slowly and very cautiously been raising interest rates again.
Should extremely low interest rates end, and be raised to levels even as low as 3%, thousands of businesses will go bankrupt in the U.S. alone. This is due to the reality that 12% of U.S. companies are no longer viable if interest rates even rise marginally. That is, their earnings do not cover their interest repayments, and an increase in rates by the U.S. state would propel them into bankruptcy, so dependent have they become on the continuous supply low interest and even negative interest money from states. According to a report by BofA Merrill Lynch, a similar picture exists in Europe, where 9% of  companies are being described as "zombies".
The Trump regime has, of course, not deviated from the path of using the state to prop up capitalism; but has rather deepened it. The slashing of the tax rate to 15% has been another gift to corporations that will in the end total trillions of dollars.  portside.org/2018-02-17/not-matter-if-when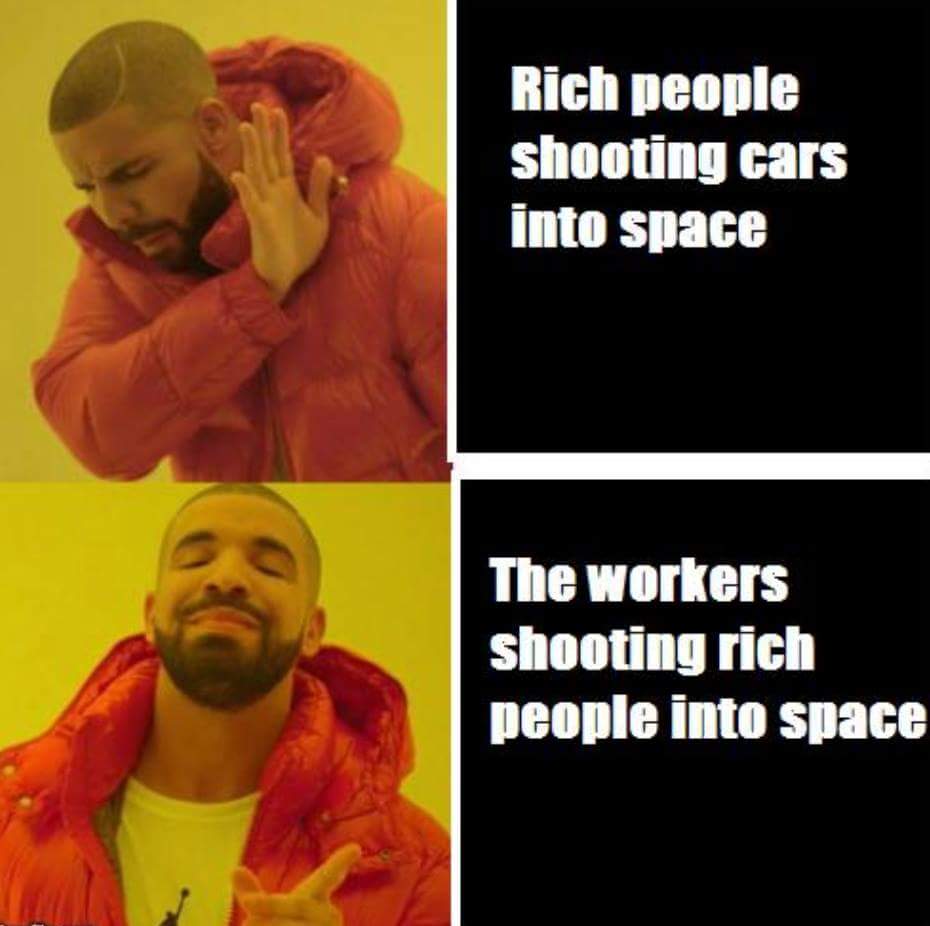 Remember Puerto Rico
Government failures. The federal response has been plagued by mistakes, waste and apparent cronyism. An Atlanta company with a single employee and a spotty record received a $156 million contract to deliver 30 million freeze-dried meals to the island, for example. The company delivered only 50,000.
And boxes of food and water stockpiled in a government office in Florida were infested by rats, Bianca Padró Ocasio of The Orlando Sentinel reported last week.
As for the cronyism: Whitefish Energy — a Montana-based company with personal ties to Ryan Zinke, Trump's interior secretary — received a $300 million contract last year to restore power. Whitefish employed only two full-time employees on the day Maria made landfall. The Puerto Rican government terminated the contract after its questionable terms prompted investigations.
Looking ahead. To stay up to date on Puerto Rico's progress, I recommend following The Tampa Bay Times, The Orlando Sentinel and Patricia Mazzei, The Times's Miami bureau chief.
If you want to do something to help, my colleague Nick Kristof suggests donating to the Children's Health Fund or the Hispanic Federation. In September, The Times's Niraj Chokshi recommended several other charities.   www.nytimes.com/2018/02/14/opinion/remember-puerto-rico.html
EPI comment regarding DOL's proposed "tip stealing" rule
EPI also produced an estimate of the transfer from workers to employers using a methodology that is very much in the spirit of estimates the Department of Labor regularly produces. In particular, EPI used as our primary data source a Bureau of Labor Statistics dataset that the Department routinely uses for such analyses (the Current Population Survey), and arrived at our main estimate by applying standard economic theory. Further, mindful of uncertainty, we provided a range for our main estimate, which is a common DOL practice when quantifying economic impacts in the presence of uncertainty. A report with our estimate, including a detailed description of the methodology, is attached. Also attached is a follow-up piece that includes additional calculations stemming from the same methodology.
Our analysis finds that this rule would be a windfall to restaurant owner and other employers, out of the pockets of tipped workers. We estimate that if the rule is finalized, workers will lose $5.8 billion in tips annually as tips are shifted from workers to employers. Of the $5.8 billion, nearly 80 percent—$4.6 billion—would be taken from women who are working in tipped jobs. The disproportionate impact on women is due in large part to the fact that women are much more likely to be tipped workers.  www.epi.org/publication/epi-comment-regarding-dols-proposed-tip-stealing-rule/?utm_source=Economic+Policy+Institute&utm_campaign=9b30d3078b-EMAIL_CAMPAIGN_2018_02_09&utm_medium=email&utm_term=0_e7c5826c50-9b30d3078b-58180353&mc_cid=9b30d3078b&mc_eid=3fabdb3ba2
How The Loss Of U.S. Psychiatric Hospitals Led To A Mental Health Crisis
A severe shortage of inpatient care for people with mental illness is amounting to a public health crisis, as the number of individuals struggling with a range of psychiatric problems continues to rise.
The revelation that the gunman in the Sutherland Springs, Texas, church shooting escaped from a psychiatric hospital in 2012 is renewing concerns about the state of mental health care in this country. A study published in the journal Psychiatric Services estimates 3.4 percent of Americans — more than 8 million people — suffer from serious psychological problems.
The disappearance of long-term-care facilities and psychiatric beds has escalated over the past decade, sparked by a trend toward deinstitutionalization of psychiatric patients in the 1950s and '60s, says Dominic Sisti, director of the Scattergood Program for Applied Ethics of Behavioral Health Care at the University of Pennsylvania.
"State hospitals began to realize that individuals who were there probably could do well in the community," he tells Here & Now's Jeremy Hobson. "It was well-intended, but what I believe happened over the past 50 years is that there's been such an evaporation of psychiatric therapeutic spaces that now we lack a sufficient number of psychiatric beds."  www.npr.org/2017/11/30/567477160/how-the-loss-of-u-s-psychiatric-hospitals-led-to-a-mental-health-crisis
The Emergence of Fascism as a Popular Mass Movement and The War on Reason
Judge refuses to withdraw Julian Assange arrest warrant
Julian Assange will continue to face detention if he leaves the Ecuadorian embassy in London after a British judge upheld a warrant for his arrest.
Handing down her judgment at Westminster magistrates court, the senior district judge Emma Arbuthnot said she was not persuaded by the argument from Assange's legal team that it was not in the public interest to pursue him for skipping bail.
She said: "I find arrest is a proportionate response even though Mr Assange has restricted his own freedom for a number of years.
"Defendants on bail up and down the country, and requested persons facing extradition, come to court to face the consequences of their own choices. He should have the courage to do the same. It is certainly not against the public interest to proceed."
Assange, 46, skipped bail to enter the embassy in 2012 to avoid extradition to Sweden over allegations of sexual assault and rape, which he denies.  www.theguardian.com/media/2018/feb/13/judge-refuses-to-withdraw-julian-assange-arrest-warrant
Journalists are fleeing for their lives in Mexico. There are few havens
Last year, reporters and photographers turned up dead in Mexico at a rate of about one per month, making it the most dangerous country in the world for journalists after war-torn Syria. They were some of the country's most fearless investigators and sharp-tongued critics, shot down while shopping, while reclining in a hammock, while driving children to school. In January, 77-year-old opinion columnist Carlos Dominguez was waiting at a traffic light with his grandchildren when three men stabbed him 21 times.
Less known are more than two dozen journalists, who, like Gutierrez and Gomez, have given up their work, their homes and their families to save their lives.
There are no good options for Mexican journalists on the run  www.latimes.com/world/la-fg-mexico-journalists-20180205-story.html
Meth, the Forgotten Killer, Is Back. And It's Everywhere.
The scourge of crystal meth, with its exploding labs and ruinous effect on teeth and skin, has been all but forgotten amid national concern over the opioid crisis. But 12 years after Congress took aggressive action to curtail it, meth has returned with a vengeance. Here in Oregon, meth-related deaths vastly outnumber those from heroin. At the United States border, agents are seizing 10 to 20 times the amounts they did a decade ago. Methamphetamine, experts say, has never been purer, cheaper or more lethal.
Oregon took a hard line against meth in 2006, when it began requiring a doctor's prescription to buy the nasal decongestant used to make it. "It was like someone turned off a switch," said J.R. Ujifusa, a senior prosecutor in Multnomah County, which includes Portland.
"But where there is a void," he added, "someone fills it."
The decades-long effort to fight methamphetamine is a tale with two takeaways. One: The number of domestic meth labs has declined precipitously, and along with it the number of children harmed and police officers sickened by exposure to dangerous chemicals. But also, two: There is more meth on the streets today, more people are using it, and more of them are dying.  www.nytimes.com/2018/02/13/us/meth-crystal-drug.html
Bandit Baltimore Cops and the Black Misleadershp Class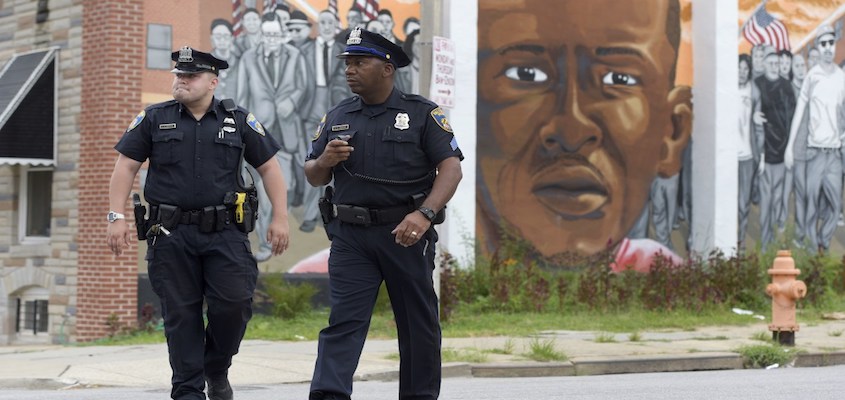 "The nominally Black-controlled local government is incapable of meaningful response."
Two of the undercover cops that have terrorized poor Black neighborhoods of Baltimore could get up to 60 years in prison following their convictions in federal court on racketeering, conspiracy and robbery charges. Six other former members of the "elite" Gun Trace Task Force await sentencing, having testified to the defendants' and their own crimes against drug dealers, large and small, and anybody else that crossed their predatory paths.
The cops' lawlessness was generalized and routine — part of the job. According to the Baltimore Sun , "Officers routinely violated people's rights in the course of their work with Baltimore's plainclothes police squads — profiling people and vehicles, performing "sneak and peek" searches without warrants, using illegal GPS devices to track suspects they claimed to be watching, and driving at groups of men to provoke them to flee so they could be chased and searched" – dating back to 2010 or earlier. A dozen cops have been directly implicated, but not charged.
Acting police commissioner Darryl De Sousa put out an all-caps bulletin. "Let me make it clear: I have ZERO TOLERANCE for corruption," he wrote, promising that his new corruption unit will probe more deeply into the case.
"Officers routinely violating people's rights in the course of their work with Baltimore's plainclothes police squads."
We can be sure that nothing of lasting value will come out of De Souza's efforts. The root problem is not "corruption" of the police mission, but the mission, itself, which is to control, contain and terrorize the Black community. Baltimore's cops have simply become adept at stealing lots of money in the process.
They are also fearless and shameless, in the knowledge that their true job description is organized terror. Former detective Momodu Gondo, who pleaded guilty to robbing various victims of over $100,000, testified that he didn't fear being caught. "It was just part of the culture," he said.
Such pervasive police predation is no secret to the residents of the targeted neighborhoods, who pleaded in vain for relief from the blue scourge before, during and after Baltimore's 2015 Freddie Gray rebellion . However, the nominally Black-controlled local government is incapable of meaningful response, since the Black political (misleadership) class accepts both its own subordination to the real, corporate rulers of the city, and their role as managers of the system of control, containment and terror.  blackagendareport.com/bandit-baltimore-cops-and-black-misleadershp-class
Border czar (and school superintendent) Alan Bersin sets up BorderWorks Group
What did Mr Morawiecki say in Munich?
He was responding to an Israeli journalist who asked if anyone who said there were Polish collaborators in the Holocaust would be considered a criminal in Poland under the new law.
Mr Morawiecki said: "It's extremely important to first understand that, of course, it's not going to be punishable, not going to be seen as criminal to say that there were Polish perpetrators – as there were Jewish perpetrators, as there were Russian perpetrators, as there were Ukrainian…. not only German perpetrators."
Mr Morawiecki has not publicly responded to Mr Netanyahu's criticism.
What does the new Polish law state?
It says that "whoever accuses, publicly and against the facts, the Polish nation, or the Polish state, of being responsible or complicit in the Nazi crimes committed by the Third German Reich… shall be subject to a fine or a penalty of imprisonment of up to three years".
But it adds the caveat that a person "is not committing a crime if he or she commits such an act as part of artistic or scientific activities".  www.bbc.com/news/world-europe-43102226
Solidarity for Never
Jacob Zuma resigns as South Africa's president on eve of no-confidence vote
Jacob Zuma, the president of South Africa, has resigned after days of defying orders from the ruling African National Congress to leave office and on the eve of a no-confidence vote in parliament.
In a televised address to the nation late on Wednesday, the 75-year-old said he was a disciplined member of the ANC, to which he had dedicated his life.
"I fear no motion of no confidence or impeachment … I will continue to serve the people of South Africa and the ANC. I will dedicate my life to continuing to work for the execution of the policies of our organisation," Zuma said.
"No life should be lost in my name. The ANC should never been divided in my name. I have therefore come to the decision to resign as president of the republic with immediate effect."
The resignation ended an extraordinary day in South African politics, which had begun with a dawn raid on a business family at the centre of the recent corruption allegations levelled at Zuma.
At noon, ANC officials announced they would vote for an opposition party's no-confidence motion in parliament on Thursday.
Late in the afternoon, Zuma gave an angry and rambling TV interview to justify his refusal to obey his own party's order to step down.
But his speech was more confident and warm.
The president started with a joke with journalists about the late hour, and his trademark chuckle. He expressed his gratitude to the ANC and South Africans for the privilege of serving them at the "pinnacle" of public life, before saying thank you and goodbye in three local languages.
Zuma's resignation leaves the path clear for deputy president, Cyril Ramaphosa, who took over the leadership of the ANC in December, to be elected by parliament to the highest office.  www.theguardian.com/world/2018/feb/14/jacob-zuma-resigns-south-africa-president
Cyril Ramaphosa: from Lonmin mining massacre to President (Result of Mandela's sellout)
…The union leader then transformed himself into a multi-millionaire businessman, eventually taking over the McDonald's franchise in South Africa in 2011, the BBC says.
But Ramaphosa is better known in South Africa in connection with a massacre at the British-owned mining company Lonmin in 2012. Ramaphosa was a non-executive director when a wildcat strike at the Marikana platinum mine ended with police shooting dead 34 strikers. He had called on the authorities to take "concomitant action" against the miners in the days before the massacre.
During his testimony at an inquiry into the massacre he was heckled by protesters shouting "blood on his hands, Ramaphosa must go", the BBC reported at the time. www.theweek.co.uk/south-africa/91665/cyril-ramaphosa-from-lonmin-mining-massacre-to-president
This video, "Winnie," is only available until 2/20
Spy versus Spy
Iran says Iranian-Canadian passed information to CIA, Mossad
The report Tuesday says Kavous Seyed-Emami, a university professor, was in custody for passing information on the country's missile bases to the CIA and Mossad and planning to create environmental crisis. The report didn't elaborate.
IRNA quotes Tehran prosecutor Abbas Jafari Dolatabdi as saying Seyed-Emami and a network of people installed cameras in strategic areas of the country pretending to observe environmental issues but, in fact "it was for monitoring the country's missile activities and they were sending images and information to foreigners."
Dolatabdi said Seyed-Emami hosted one of two U.S. intelligence officers during their visit to Iran. He didn't elaborate.
On Monday, Iran said Seyed-Emami took his own life.   www.washingtonpost.com/world/middle_east/iran-says-iranian-canadian-passed-information-to-cia-mossad/2018/02/13/70ac89f0-10e1-11e8-a68c-e9374188170e_story.html?utm_term=.6fdcf6fb7b06
The Magical Mystery Tour
I've Been a Mormon for 75 Years. Here's What I Know About the Church and Assault.
By Judy Dushku, February 13, 2018, The Cut
The most shocking thing about the outing of Rob Porter this week is not that there is another accused wife-batterer in the White House — it's who did the outing: his Mormon ex-wives. Mormon women pretty reliably show up in comedy and drama as naïve, passive, and sweet mothers; gentle women who do not take the reins in blowing up an abuser and a criminal.
In bringing down Porter, Jennie Willoughby and Colbie Holderness defied their church bishops, who had dismissed their allegations about how he punched and choked them, and instead went public. They shared photographs, and details of the alleged abuse, and refused to back down — even in the face of a president who doubts them. To see Mormon women take on a Mormon man of such stature is quite a new image.  www.snapnetwork.org/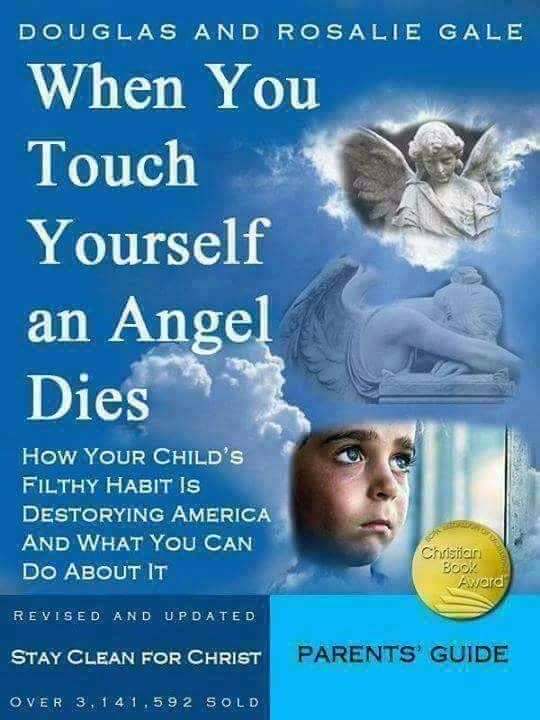 Catholic Archbishop: 'I'd Rather Go to Prison Than Report Child Abuse to Police'
One of the highest-ranking officials in the Catholic Church has stated that he would "rather go to prison" than report pedophilia to police.
Australia's most powerful clergy, Archbishop of Melbourne Denis Hart, says he's prepared to be jailed for failing to report child sex abuse by pedophile priests.
He made the shocking statement in response to the Australian Royal Commission into Institutional Responses to Child Sexual Abuse saying there should be "no excuse, protection nor privilege" for clergy who failed to alert police of abuse.
Hart insisted that sexual abuse was "a spiritual encounter with God through the priest" and was "of a higher order" than criminal law.
A new report by the commission proposed 85 sweeping changes to the criminal justice system and recommended that priests face criminal charges for failing to report serious crimes such as sexual abuse to the police.
As the law currently stands, clergy are not legally obliged to report crimes to the police and disciplinary proceedings for criminal activity by members of the Catholic Church are handled internally by Canon law, which operates independently of the regular legal procedure.  nativescomunity.info/2018/01/31/catholic-archbishop-id-rather-go-to-prison-than-report-child-abuse-to-police/
Archive: Roman Catholic Church Sex Abuse Cases
News about Roman Catholic Church Sex Abuse Cases, including commentary and archival articles published in The New York Times.
The Best and Worst Things in the History of the World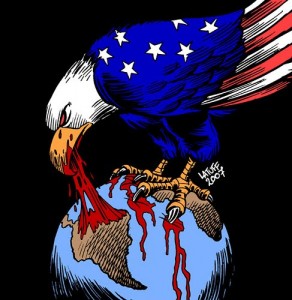 With a million or more dead in Iraq, Afghanistan, and Syria, a million refugees–why not recognize EMPIRE and gun control the military? Florida school shooting: Students to march on Washington
Young survivors of Wednesday's school shooting in Florida have announced a national march on Washington to demand political action on gun control.
Student organisers told US media that they were determined to make Wednesday's shooting a turning point in the national gun debate.
The attack, which left 17 students and staff members dead, was the deadliest US school shooting since 2012.
Yesterday protestors chanted "shame on you" to US lawmakers and the president.
Mr Trump said last year he would "never" infringe on the right to keep arms – a long-running and contested debate within the US.  www.bbc.com/news/world-us-canada-43105701
How white nationalists fooled the media about Florida shooter
Following misrepresentations by a white nationalist leader and coordinated efforts by internet trolls, numerous researchers and media outlets spread a seemingly false claim that the man charged with killing more than a dozen people at a Florida high school belonged to an extremist group.
Law enforcement agencies say they have no evidence so far to support this claim, and the rumor appears to have been perpetrated by white nationalist trolls themselves.  www.politico.com/story/2018/02/16/florida-shooting-white-nationalists-415672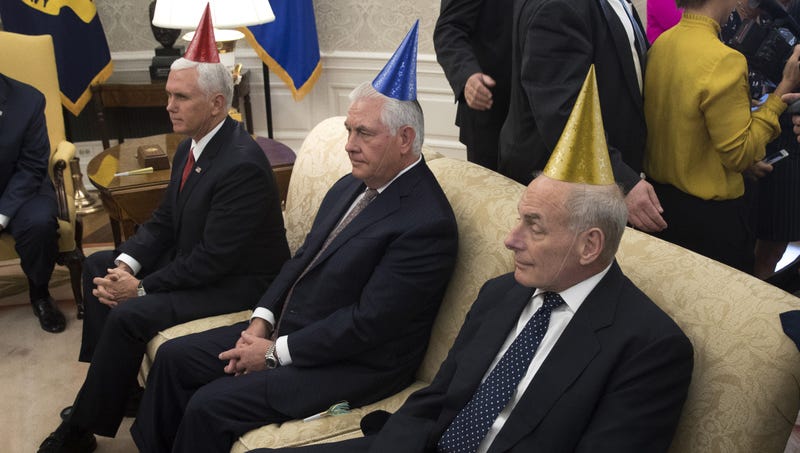 In an effort to make the frequent festivities for departing staffers more efficient, White House officials announced Tuesday that the administration is now just holding one continuous going-away party. "Instead of throwing a send-off celebration for Rob Porter and Rick Dearborn only to turn around and do it again a week later, we will now simply hold around-the-clock gatherings with light refreshments and cupcakes to honor whoever left the administration most recently," said Press Secretary Sarah Huckabee-Sanders, adding that employees may now join their coworkers at any time of day in the permanently decorated White House kitchen where a never-ending stream of staffers will announce that this is their last day, perpetually deliver farewell speeches, and constantly pass around and sign goodbye cards for continuously departing coworkers. "In order to avoid another situation like when we had three separate get-togethers in one week for Sean Spicer, Michael Short, and Reince Priebus, aides may now enjoy a cup of soda, don a party hat, reminisce over fond memories together, and say their farewells whenever it is convenient for them." Huckabee-Sanders added that she looks forward to seeing everyone in the kitchen, where she expects to be honored shortly.  politics.theonion.com/white-house-now-just-holding-continuous-going-away-part-1822978954?utm_content=Main&utm_campaign=SF&utm_source=Facebook&utm_medium=SocialMarketing
Yosemite Horseshoe Falls illusion of falling lava (once a year)
.
This Simpsons cartoon aired 15 years ago in 2002 the actual photo was taken last month…somebody explain this
Sneaky Ruskies!
Five Years Five Videos- Giant Panda Snow Montage

Here to make your Monday morning brighter ☀🐼 Here's our first of five video montages to commemorate the giant pandas over the past five years. You can enjoy some classic moments and never-before-seen footage each Monday now through March 12. And PS. There are only 34 days to see the giant pandas. #TOPandaFarewell #FiveYearsFiveVideos

Posted by The Toronto Zoo on Monday, February 12, 2018
So Long
Arkady Wajspapir, 96, Is Dead; Escaped Sobibor Death Camp in Uprising
By the time Arkady Wajspapir killed a Nazi during the historic uprising at the Sobibor death camp in Poland in 1943, he had endured great misery.
While he was serving in the Soviet Red Army in World War II, his family was killed by Nazis in a massacre near his hometown in Ukraine. And after being seriously wounded in fighting in Kiev, he was taken to a prisoner-of-war hospital and later to a concentration camp in Minsk.
While interned there he was one of 75 prisoners, patients and doctors — all Jewish — who were sent to a separate prison in the woods nearby, where they were confined in dark cells and fed bits of bread.
"In the mornings they'd open the doors and ask how many of us had died," Mr. Wajspapir told the Netherlands Institute for War Documentation in an interview in 1984. Within a few weeks, he said, only 30 of the men were alive.
The survivors were transferred to Sobibor in September 1943. The camp, near the Bug River in eastern Poland, was built in secrecy with a single purpose: to kill all its prisoners — both combatants and civilians, including men, women and children.
By the time it was dismantled in 1943, the death toll was estimated at 250,000, nearly all of them Jews.
Still, Mr. Wajspapir said in the 1984 interview, "we couldn't imagine that we'd be brought all the way to Poland to be exterminated."
Mr. Wajspapir, who died at 96 on Jan. 11 in Kiev, escaped the gas chamber when he was chosen on his arrival to be a laborer. Soon he was recruited to join an escape plan that involved killing SS officers and Ukrainian guards in an uprising.
Alexander Pechersky — a fellow Red Army prisoner and a leader of the plot (his surname has also been spelled Petsjerski) — ordered Mr. Wajspapir to kill an SS officer at the camp tailor's shop. Mr. Pechersky and Mr. Wajspipir had met at the camp in Minsk.
"He didn't request it," Mr. Wajspapir, one of the last survivors of the insurrection, said in 1984. "He gave an order. After all, we were soldiers. In a situation like that, everyone knew that orders had to be carried out."  www.nytimes.com/2018/02/09/obituaries/arkady-wajspapir-96-is-dead-escaped-death-camp-in-uprising.html
Full movie: Escape from Sobibor