September 13th, 2014 / Author: rgibson
We Say Fight Back!
Now Online!
Special Issue:
Education for Revolution
Edited by E. Wayne Ross & Rich Gibson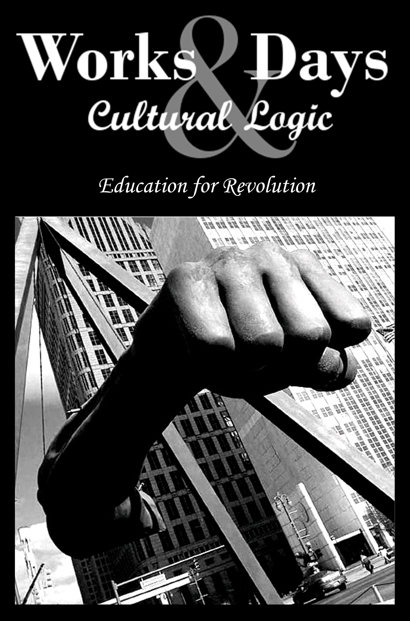 Now online at    http://clogic.eserver.org/2013/2013.html
Congratulations on the New Edition of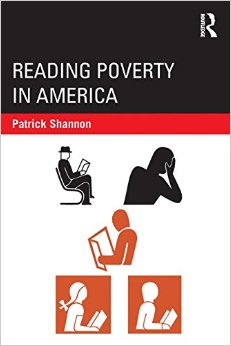 http://www.amazon.com/Reading-Poverty-America-Patrick-Shannon/dp/041572273X/ref=sr_1_1?ie=UTF8&qid=1410153966&sr=8-1&keywords=reading+poverty
Four Arrows, Fielding Graduate University, presenting at the Rouge Forum Conference 2014—Denver
The Little Red Schoolhouse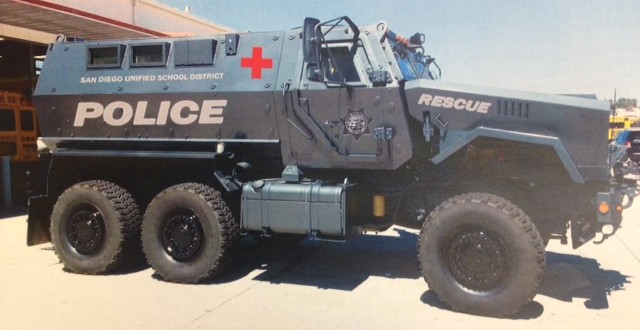 San Diego Schools, home to reactionary Ravitch's fave superintendent, bought an MRAP
San Diego Unified School District recently acquired a tank.  Well, it's as big as a tank, and it's in SDUSD's transportation center in Kearny Mesa.
It's actually a mine-resistant ambush protected vehicle (MRAP). The U.S. military has used these vehicles in their occupations of Afghanistan and Iraq. They're capable of withstanding improvised explosive devices and smashing through barricades. Police departments around the country use similar vehicles for SWAT team deployments.
The school district got the MRAP for free as part of the Department of Defense's Excess Property Program. The program, commonly referred to as the 1033 Program, sends unneeded military equipment like weapons and body armor to local police forces for no cost.
The program attracted national attention in the days following the police killing of Michael Brown in Ferguson, Missouri. Television audiences were shocked by scenes of local cops decked out in military equipment facing down peaceful protesters. Much of that equipment was provided through the 1033 Program. Several local police departments have received equipment through the program. The single most expensive piece of that equipment by far is the school district's MRAP           http://inewsource.org/2014/09/09/why-did-san-diego-unified-acquire-an-armored-vehicle/
School cops armed with military weapons  The generous amount of munitions given to law enforcement agencies by the U.S. military is one thing. But records show even school police are stockpiling weapons, having scored handguns and rifles as well as binoculars, gun sites and trucks.
The weapons are distributed free of charge to school districts through the Department of Defense's Excess Property Program, better known as the 1033 program. The distribution has been criticized in recent months as Americans have watched heavily armed police respond to riots in Ferguson, Mo., in the wake of a police shooting.
The program allows excess or unused military gear to be given to law enforcement agencies that go through an application process.
The military puts a value on the materials, and last year the program distributed half a billion dollars in equipment which, along with weapons and military gear, included car doors and computers. While most recipients are law enforcement agencies, records show college and local school police in at least 19 states grabbed up weapons and equipment, as well.    http://www.meadvilletribune.com/cnhi_network/article_9941c6a4-b41d-5f17-9376-99b7c75e70ae.html
Will Common Core double the high school dropout rate?  The nonprofit Carnegie Corporation of New York, which has supported the Common Core State Standards, published a report in 2013 with some startling information that was little noticed in the education world until recently: that the high school dropout rate could double as a result of the Core initiative.
Veteran educator Larry Ferlazzo pointed out on his blog recently that the Carnegie report titled "Opportunity by Design: New High School Models for Student Success," includes data put together by McKinsey & Co. that shows how the Core — a collection of standards considered more rigorous than most states had before adopting them — would affect graduation and dropout rates.
It says that the six-year dropout rate would rise from 15 percent to 30 percent dropout rate by 2020 unless learning environments are drastically changed — which isn't happening even as the Core is being implemented in many states. It also projects that the four-year graduation rate would drop from 75 percent to 53 percent.    http://www.washingtonpost.com/blogs/answer-sheet/wp/2014/09/04/will-common-core-double-the-high-school-dropout-rate/
Former education secretary Bill Bennett paid to praise Common Core to conservatives  Bill Bennett, who was education secretary under President Ronald Reagan, just published an op-ed in the Wall Street Journal: "The Conservative Case for Common Core," with the subhead: Federal intrusion and misleading rumors do a disservice to an effort that started in the states.
The piece begins with Bennett saying he has been "following the national debate" over the Common Core state standards, and continues with a smack at the Obama administration for its involvement and then tries to explain why conservatives should support the Core.
Bennett may well have been following the national debate and felt compelled to reach out to fellow conservatives about the Core, but it turns out that he got paid to write the piece. Politico reported that Bennett conceded that DCI Group, a public relations and lobbying firm based in Washington, paid him to write the piece. "I'm compensated for most of the things that I do," he was quoted as saying.    http://www.washingtonpost.com/blogs/answer-sheet/wp/2014/09/13/former-education-secretary-bill-bennett-paid-to-praise-common-core-to-conservatives/
In 2007, when the Charles Koch Foundation considered giving millions of dollars to Florida State University's economics department, the offer came with strings attached. First, the curriculum it funded must align with the libertarian, deregulatory economic philosophy of Charles Koch, the billionaire industrialist and Republican political bankroller.
Second, the Charles Koch Foundation would at least partially control which faculty members Florida State University hired.
And third, Bruce Benson, a prominent libertarian economic theorist and Florida State University economics department chairman, must stay on another three years as department chairman — even though he told his wife he'd step down in 2009 after one three-year term.
The Charles Koch Foundation expressed a willingness to give Florida State an extra $105,000 to keep Benson — a self-described "libertarian anarchist" who asserts that every government function he's studied "can be, has been, or is being produced better by the private sector" — in place.    http://www.publicintegrity.org/2014/09/10/15495/koch-foundation-proposal-college-teach-our-curriculum-get-millions
Secrets to Acing Exams (or, be a hero, get a zero–or boycott the damn thing)  You won't be guessing on every item, let's hope. For the most part you will know the correct answers to the questions before and after the difficult ones. That permits this true-false test strategy:
– Go through the entire test, marking the answers you know, before attempting to make any guesses.
– Look at the known correct answers of the items before and after the one(s) that's left you stumped. When both neighbouring answers are the same (both false, let's say), guess the opposite (true).
– Should the before and after answers be different, guess true (because true answers are more likely overall).here is a rich folklore on multiple-choice test guessing. Much more here   http://www.bbc.com/future/story/20140905-the-secret-to-acing-exams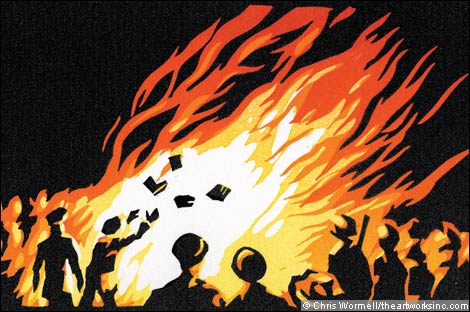 L.A. school board OKs contract to destroy emails, raising concerns  Los Angeles Unified School District took steps this week to enforce rules under which emails are deleted after one year, raising concerns about whether important public records would be destroyed in the process.
The action comes two weeks after the district released emails from 2012 that showed a close working relationship between L.A. schools Supt. John Deasy, his top deputy and executives from Apple and Pearson….
This week's vote, by the Board of Education, authorized the licensing of a Microsoft product that would make it easier to retrieve emails, but also would automatically destroy them as scheduled by L.A. Unified.
The goal is to comply with rules already adopted by the nation's second-largest school system, said district officials. The 15-page "policy bulletin" took effect July 1, 2012, with enforcement to begin July 1, 2013. Because of technical and staffing limitations, automatic deletions across the entire system never occurred, Chief Information Officer Ron Chandler told the school board.l
Had the rules been followed as planned, the recent emails related to Apple and Pearson might not have been available. In them, Deasy and then-Deputy Supt. Jaime Aquino discussed purchasing Pearson curriculum as part of a partnership with Apple.    http://www.latimes.com/local/lanow/la-me-ln-lausd-emails-20140910-story.html
Deasy of the Fake Degree: LAUSD Super Finally Exposed … An Audit and Grand Jury Should be Next   Many in the public were shocked that his contract was renewed last October after the $1 Billion iPad scandal was published not only in LA, but all over the US. And now we have the proof of the secret deals he cut with Apple and Pearson.
We see as evidence the actual emails and signed contracts that he put taxpayers on the hook for in so many ways, from using 30 year payback with interest of the Construction Bond money he negotiated to pay for this fiasco, to claiming it was a civil rights issue for inner city students to have these top of the line but soon to be obsolete devices, when actually it was a Broad Academy-taught business model for huge "free market" profits.
Deasy has been a disaster at LAUSD from the beginning when Eli Broad and Tony Villaraigosa imposed his hiring without further search by the Board of Education. This power play led to ongoing conniving and mendacity that is now beginning to open up for public inspection.    ...And we cannot forget the phony PhD he got in four months with only 9 units of work, and awarded to him by the same U. of Louisville administrator he later hired as a consultant and whom he paid over $375,000 of school district funds. This university pirate was subsequently convicted of felonious theft from his own university. We are indeed judged by the company we keep.   http://www.citywatchla.com/8br-hidden/7451-lausd-super-finally-exposed-an-audit-and-grand-jury-should-be-next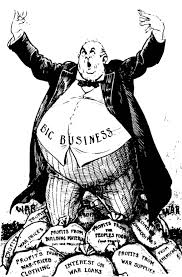 Capitalist Schools Rife With Corruption–Tutor firm owners charged with bilking Dallas, Fort Worth ISDs out of $2.5M in federal funds  Two people who ran tutoring companies in North Texas are accused of bilking the Dallas and Fort Worth school districts out of roughly $2.5 million in federal funds — and denying kids the academic help they needed.
The U.S. attorney's office on Tuesday charged Flori Mati and David Mbugua with conspiracy to commit fraud. They're accused of billing the Dallas and Fort Worth school districts for $4.2 million, though they received only a portion of that amount, according to a court filing.
Mati, also known as Florine Shaw of Bedford, and Mbugua, address unknown, could not be reached for comment Tuesday. Mbugua's attorney, William Biggs, declined to comment, and Mati's lawyer did not return a message.
Court records show that Mati and Mbugua were arrested in March and ordered held in custody.    http://www.dallasnews.com/news/education/headlines/20140909-tutor-firm-owners-charged-with-bilking-dallas-fort-worth-isds-out-of-2.5m-in-federal-funds.ece
In the Relation of Religious Fanaticism, Capitalism, and "democracy"—which usually wins in US Schools?   Scholars recruited by the Texas Freedom Network Education Fund are criticizing social studies textbooks under state consideration, saying the books offer distorted views on history and current events.
The historians said at a Wednesday press conference that the textbooks, which the State Board of Education will consider approving in November, exaggerate Judeo-Christian influence on America's founding, portray Islam negatively, skim over gay and lesbian history and downplay violence in the spread of Christianity. The Texas Freedom Network is a nonprofit organization that describes itself as a watchdog of the religious right. The network says its education fund conducts research while supporting religious freedom.    http://www.texastribune.org/2014/09/10/history-scholars-criticize-social-studies-textbook/
The International Hot War of the Rich on the Poor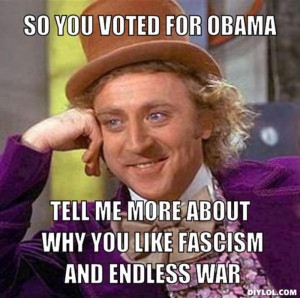 From the Mouth of The Obamagogue:
Re ISIS: "The analogy we use around here sometimes, and I think is accurate, is if a JV team puts on Lakers uniforms, that doesn't make them Kobe Bryant,"http://www.nytimes.com/2014/09/09/us/politics/a-president-whose-assurances-have-come-back-to-haunt-him.html
"Obama not allow the US to be dragged into another war in Iraq"http://theweek.com/speedreads/index/266121/speedreads-obama-i-will-not-allow-the-united-states-to-be-dragged-into-fighting-another-war-in-iraq
"We don't have a strategy yet" http://www.bbc.com/news/blogs-echochambers-28977365
"we're leaving behind a sovereign, stable and self-reliant Iraq, with a representative government that was elected by its people. We're building a new partnership between our nations. And we are ending a war not with a final battle, but with a final march toward home."  http://www.whitehouse.gov/the-press-office/2011/12/14/remarks-president-and-first-lady-end-war-iraq
"the tide of war is receding."  http://www.miamiherald.com/2014/09/11/4340951/reality-killed-obamas-hope-to.html
"The world has always been messy"
"I didn't set a red line. The world set a red line."
"Don't do stupid stuff."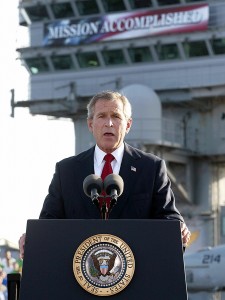 How do we know a US president is lying? To paraphrase America's last moral compass, Judge Judy, "the mouth is moving."
Obamagogue Touts 'Coalition,' But US to Lead War  Obama's Coalition of Nations Not Committed to Do Anything  Obama's major Wednesday speech on the new war against ISIS tried to assure the American public, even as he is expanding a new open-ended Iraq War into neighboring Syria, that there will be "coalition partners" doing the real fighting on the ground.
Yet the nations cobbled together so far, mostly NATO members, haven't actually committed to do anything, and while a few nations like France and Britain have floated the idea of sending warplanes, none are expected to send ground troops. Secretary of State John Kerry's tour of the Middle East is unlikely to secure any tangible support either, beyond financial pledges for Syrian rebel factions already being bankrolled by the GCC.
Rather, the "boots on the ground" in this major new war are likely to be exclusively the Iraqi and Kurdish forces already there in the near-term, as the US continues to build up its own presence on the ground for what, despite all promises to the contrary, is going to be an American ground war.
President Obama made it clear that the air war is just "stage one" of the war, but the future assumptions that the heavy lifting of the ground war is going to be carried out by some coalition partners is sheer fantasy. The war is, and was always going to be, America's to fight.    http://news.antiwar.com/2014/09/10/obama-touts-coalition-but-us-to-lead-war/
Vice News on IS repeated as it is well worth it
Saudis, who opened the "holy land" to US forces for Gulf War 1 and inspired bin Laden, repeat performance for Obamagogue and the empire  Saudi Arabia has agreed to an American request to provide a base to train moderate Syrian opposition fighters, American officials said on Wednesday.
"We now have the commitment from the Kingdom of Saudi Arabia to be a full partner in this effort — the train-and-equip program — to host that program," said a senior Obama administration official, who added that discussions were underway to determine the specific site and other details.  …now Mr. Obama appears to have opened the door to airstrikes against ISIS in Syria and is asking Congress to approve hundreds of millions of dollars in funds so the Pentagon can train and arm Syrian rebels.   http://www.nytimes.com/2014/09/11/world/middleeast/saudi-arabia-isis.html
US Wars in Afghanistan, Iraq to Cost $6 trillion  The decade-long American wars in Afghanistan and Iraq would end up costing as much as $6 trillion, the equivalent of $75,000 for every American household, calculates the prestigious Harvard University's Kennedy School of Government.
Remember, when President George Bush's National Economic Council Director, Lawrence Lindsey, had told the country's largest newspaper "The Wall Street Journal" that the war would cost between $100 billion and $200 billion, he had found himself under intense fire from his colleagues in the administration who claimed that this was a gross overestimation.
Consequently, Lawrence Lindsey was forced to resign. It is also imperative to recall that the Bush administration had claimed at the very outset that the Iraq war would finance itself out of Iraqi oil revenues, but Washington DC had instead ended up borrowing some $2 trillion to finance the two wars, the bulk of it from foreign lenders.
According to the Harvard University's Kennedy School of Government 2013 report, this accounted for roughly 20 per cent of the total amount added to the US national debt between 2001 and 2012.
According to the report, the US "has already paid $260 billion in interest on the war debt," and future interest payments would amount to trillions of dollars. This Harvard University report has also been carried on its website by the Centre for Research on Globalisation, which is a widely-quoted Montreal-based independent research and media organisation.
In its report under review, the 377-year old Harvard University has viewed that these afore-mentioned wars had not only left the United States heavily indebted, but would also have a profound impact on the federal government's fiscal and budgetary crises over a protracted period.    http://www.globalresearch.ca/us-wars-in-afghanistan-iraq-to-cost-6-trillion/5350789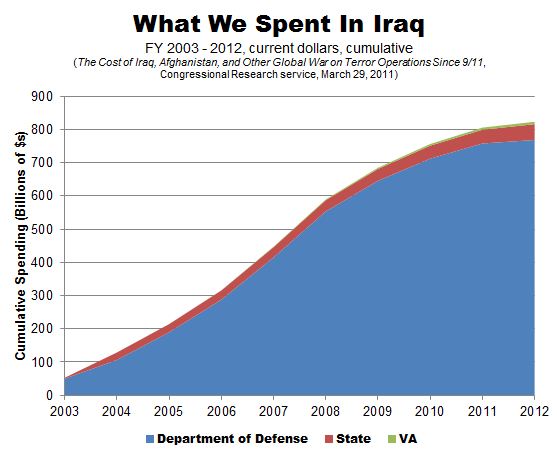 http://www.theatlantic.com/business/archive/2013/03/an-800-billion-war-the-immense-cost-of-invading-iraq-in-charts/274290/
The Iraqi army the US spent billions building is a disaster (+video) The US has dispatched hundreds of troops to Iraq in recent weeks as well as Apache attack helicopters. The US has also been flying armed drones over Baghdad. Though their mission appears to be largely about preparing for a possible evacuation of Embassy personnel and other US civilians in the country, President Barack Obama and his staff have also spoken of an "advising" mission.
"American forces will not be returning to combat in Iraq but we will help Iraqis as they take the fight to terrorists who threaten the Iraqi people, the region and American interests as well," President Obama said last month. He also spoke of assessing "how we can best train, advise and support Iraqi security forces going forward."
But it's hard to see a handful of US troops, no matter how capable, making much of a difference to the conduct of Iraq's military. Iraqi soldiers collapsed in the face of the insurgent surge in the north and west of Iraq, which is threatening to permanently remake the map of the country and has pushed the civilian death toll over the past month to grim heights not seen since 2008. When the fight came, the Iraqi military was woefully unprepared for it. And this, despite $17 billion spent by the US training and equipping the new Iraqi military between 2003 and 2012. The US also spent about $8 billion training and equipping the Iraqi police, who have an even worse reputation for corruption and brutality with civilians than their military counterparts.  http://www.csmonitor.com/World/Security-Watch/Backchannels/2014/0702/The-Iraqi-army-the-US-spent-billions-building-is-a-disaster-video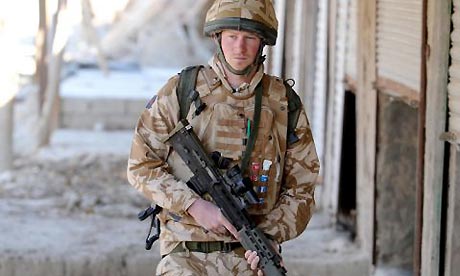 "Prince" Harry Vacations in Afghanistan
Afghanistan has cost more to rebuild than Europe after Second World War  The cost of rebuilding Afghanistan has exceeded the amount of money spent putting Europe back on its feet after the Second World War, it has been disclosed.
A US government report revealed the unprecedented levels of corruption and waste that have pushed the cost of reconstruction beyond the total spent under the Marshall Plan. British and other western troops are preparing to leave the country at the end of the year.
American taxpayers have provided £61.5 billion since 2002 and Britain about £890 million, for hundreds of development projects. The military operation has cost America a further £296 billion and Britain £22 billion, the Times reported.
However, the US watchdog on American spending in Afghanistan says that most of the projects it analysed were undermined by "poor planning, shoddy construction, mechanical failures and inadequate oversight".
The Marshall Plan cost the equivalent of £61 billion at today's prices, says the report, which was presented to the US Congress this week.
Professor Michael Clarke, director of the Royal United Services Institute think-tank, said: "The world will look back on Afghanistan and Iraq as examples of really poor thinking and planning."
The economic assistance programme initiated by General George Marshall, the US secretary of state, generated decades of prosperity in western Europe.
By contrast, nearly 13 years after the Taliban were overthrown, the US and other donors continue to fund 60 per cent of the Afghan national budget and are pledged to underwrite a further "decade of transformation" in the country.    http://www.telegraph.co.uk/news/worldnews/asia/afghanistan/11004928/Afghanistan-has-cost-more-to-rebuild-than-Europe-after-Second-World-War.html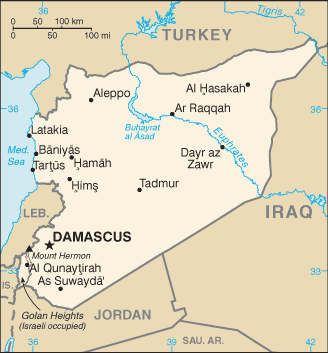 Made in the USA: Report Shows ISIS Using US Arms from 'Syria Rebels' –ISIS Anti-Tank Rockets Were Given to FSA Last Year  From the moment the US began sending lethal arms to Syrian rebel factions, there were a chorus of people expressing fears that those arms would end up in the "wrong hands," and US officials insisted they were going to carefully vet everyone who got those weapons.  You know who got a lot of those weapons? ISIS. Just as everyone predicted would happen, once the arms were smuggled into Syria, they quickly ended up spread out among rebel factions, both pro-US and not, and a new report shows massive amounts of ISIS armament was actually stamped "Property of US Govt."    http://news.antiwar.com/2014/09/08/made-in-the-usa-report-shows-isis-using-us-arms-from-syria-rebels/
Sotloff Family Spokesman: Syria's 'So-Called Moderate Rebels' Sold Sotloff To ISIS  A spokesman for the family of murdered journalist Steven Sotloff claimed Monday night that Sotloff was sold to the terrorist group the Islamic State in Iraq and Syria (ISIS) by Syria's "so-called moderate rebels."
Sotloff family spokesman Barak Barfi, a foreign policy research fellow at the New American Foundation, made the startling claim in an interview with CNN's Anderson Cooper.
"We believe that these so-called moderate rebels that people want our administration to support, one of them sold him probably for something between $25,000 and $50,000 to ISIS and that was the reason he was captured," Barfi said  Read more: http://dailycaller.com/2014/09/08/sotloff-family-spokesman-syrias-so-called-moderate-rebels-sold-sotloff-to-isis/#ixzz3Cqzmrvxn
Two Navy fighter jets based in California crashed Friday in the far western Pacific Ocean, with one pilot safely ejecting but the other missing in the waters off the U.S. territory of Wake Island.
The F/A-18C Hornet fighter jets were from Carrier Air Wing 17 based at Naval Air Station Lemoore in California's San Joaquin Valley. The air wing is embarked on the aircraft carrier USS Carl Vinson.
The crash occurred at 5:40 p.m. local time about 290 miles west of Wake Island, Navy Cmdr. Jeannie Groeneveld said from San Diego. Wake Island is 2,300 miles west of Honolulu.
Groeneveld said she couldn't release details of the crash, but an investigation already had started.
The rescued pilot was in fair condition in the medical department of the Carl Vinson, she said.    http://abcnews.go.com/Politics/wireStory/navy-searches-pilot-jets-crash-sea-25453876

German TV Shows Nazi Symbols on Helmets of Ukraine Soldiers   Germans were confronted with images of their country's dark past on Monday night, when German public broadcaster ZDF showed video of Ukrainian soldiers with Nazi symbols on their helmets in its evening newscast. In a report on the fragile cease-fire in eastern Ukraine, Moscow correspondent Bernhard Lichte used pictures of a soldier wearing a combat helmet with the "SS runes" of Hitler's infamous black-uniformed elite corps. A second soldier was seen with a swastika on his gear. "Volunteer battalions from nearly every political spectrum are reinforcing the government side," the ZDF correspondent said in his report.
The video was shot last week in Ukraine by a camera team from Norwegian broadcaster TV2. "We were filming a report about Ukraine's AZOV battalion in the eastern city of Urzuf, when we came across these soldiers," Oysten Bogen, a correspondent for the private television station, told NBC News. Minutes before the images were taped, Bogen said he had asked a spokesperson whether the battalion had fascist tendencies. "The reply was: absolutely not, we are just Ukrainian nationalists," Bogen said.    http://www.nbcnews.com/storyline/ukraine-crisis/german-tv-shows-nazi-symbols-helmets-ukraine-soldiers-n198961
The International Economic War of the Rich on the Poor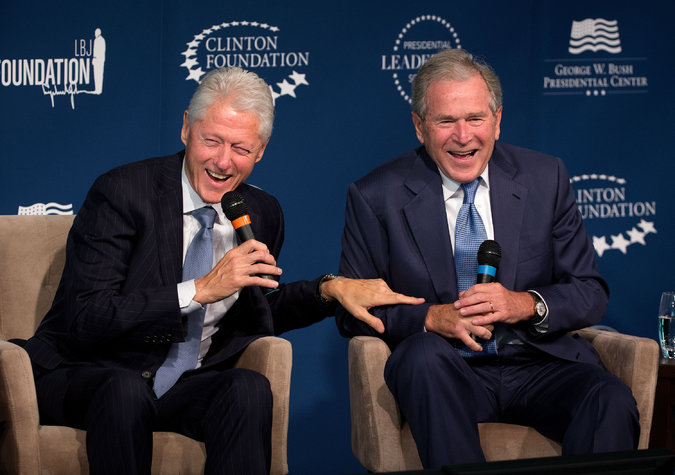 Clinton and Bush laugh at the world they snookered.
French Boss Hollande: The Poor are Toothless  French President François Hollande doesn't like poor people and refers to them as the "sans-dents" (toothless ones), France's ex-first lady Valérie Trierweiler claims in her new kiss-and-tell book, that was released on Thursday.    http://www.thelocal.fr/20140904/trierweiler-hollande-book-poor-toothless
No Recovery For 90 Percent of USA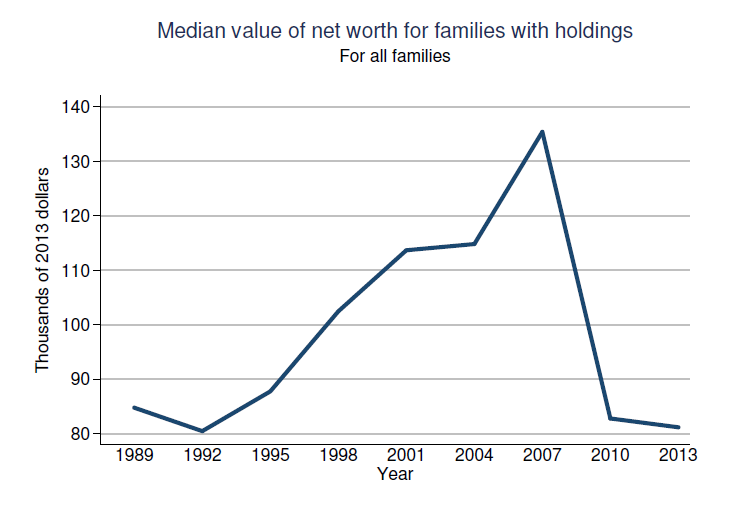 http://www.zerohedge.com/news/2014-09-10/90-americans-there-has-been-no-recovery
The U.S. debt-to-GDP ratio has nearly grown to the Group of Seven (G7) average, a dramatic increase from 2000 when it was lower than most other G7 countries, according to this new progress report and scorecard from the Council on Foreign Relations Renewing America initiative.   At its current rate, the U.S. debt-to-GDP ratio will be higher than all G7 countries except Japan by 2040.
While other large wealthy countries have been cutting their entitlement programs, the United States has left Medicare and Social Security mostly untouched. Recent U.S. budget cuts have instead focused on discretionary spending, which goes toward areas such as education, infrastructure, and research and development—all of which constitute investments in future economic growth.
"By 2040, public debt is projected to top 110 percent, equal to the highest levels reached during the Second World War," Renewing America Associate Director Rebecca Strauss writes. "And absent any policy changes it will likely keep climbing afterward into uncharted territory for the United States."  http://www.cfr.org/budget-debt-and-deficits/balance-owed-federal-debt-deficits/p33185?cid=nlc-public-the_world_this_week-highlights_from_cfr-link2-20140912&sp_mid=46961560&sp_rid=cmdpYnNvbkBwaXBlbGluZS5jb20S1
Cost estimates for new Wayne County Jail $72M to $351M over budget  Officials from the office of Wayne County Executive Robert Ficano unveiled estimates on a new county jail Thursday that could cost taxpayers anywhere from $72 million to $351 million more than originally budgeted.
County commissioners approved $300 million in bonds when the plan was approved in 2011. The project, on Gratiot near Greektown, was controversial from the start over concerns of poor planning and limited oversight. The jail has sat half-built since June of last year when cost estimates soared to $391 million.
For the last several months, the county has been exploring options, including finishing the jail on Gratiot or converting a closed prison on Mound Road to a county jail facility. On Thursday, some of Ficano's top executives addressed commissioners with their findings.
The unfinished jail has already absorbed $157 million of the bonds, according to the county. To build out the Gratiot site would cost $372.5 million, Wayne County Chief Financial Officer Mark Abbo told commissioners Thursday. Renovations of the current jail would run around $20 million and buy the county about seven years, officials said. Building a jail at Mound — and a needed courthouse and juvenile detention facility — would cost up to $651 million.  From The Detroit News: http://www.detroitnews.com/article/20140911/METRO01/309110122#ixzz3DAHgKuLd
The Emergence of Fascism as a Popular Mass Movement
A Justice Department Memo Provides the CIA's Legal Justification to Kill a US Citizen  "This white paper sets forth the legal basis upon which the Central Intelligence Agency (CIA) could use lethal force in Yemen against a United States citizen who senior officials reasonably determined was a senior leader of al-Qaida or an associated force of al-Qaida."
So begins a 22-page, heavily redacted, previously top-secret document titled "Legality of a Lethal Operation by the Central Intelligence Agency Against a US Citizen," which provides the first detailed look at the legal rationale behind lethal operations conducted by the agency. The white paper [pdf below] was turned over to VICE News in response to a long-running Freedom of Information Act (FOIA) lawsuit against the Justice Department.
It's one of two white papers the Justice Department prepared in 2011 after lawmakers demanded to know what the administration's legal rationale was for targeting for death the radical Muslim cleric Anwar al-Awlaki, a US citizen. The first white paper, released last year, addressed why the targeted killing by the US military of an American abroad was lawful. This second white paper addresses why it was lawful for the CIA to do so. Neither white paper identifies Awlaki by name.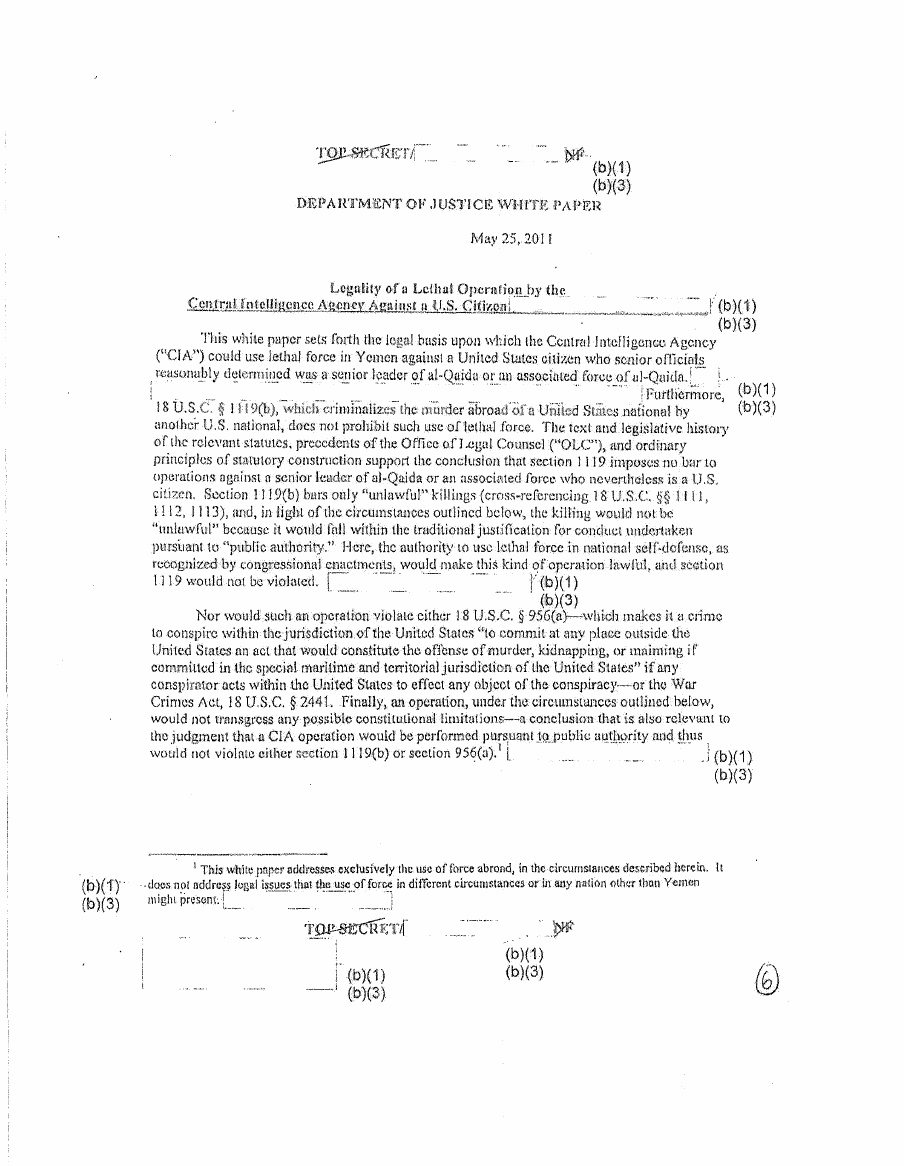 https://news.vice.com/article/a-justice-department-memo-gives-the-cia-legal-justification-to-kill-a-us-citizen
CIA 'tortured al-Qaeda suspects close to the point of death by drowning them in water-filled baths'  The CIA brought top al-Qaeda suspects close "to the point of death" by drowning them in water-filled baths during interrogation sessions in the years that followed the September 11 attacks, a security source has told The Telegraph.
The description of the torture meted out to at least two leading al-Qaeda suspects, including the alleged 9/11 mastermind Khalid Sheikh Mohammed, far exceeds the conventional understanding of waterboarding, or "simulated drowning" so far admitted by the CIA.
"They weren't just pouring water over their heads or over a cloth," said the source who has first-hand knowledge of the period. "They were holding them under water until the point of death, with a doctor present to make sure they did not go too far. This was real torture."
The account of extreme CIA interrogation comes as the US Senate prepares to publish a declassified version of its so-called Torture Report – a 3,600-page report document based on a review of several million classified CIA documents.
Publication of the report is currently being held up by a dispute over how much of the 480-page public summary should remain classified, but it is expected to be published within weeks….
Among the additional difficulties for investigators seeking the truth about what happened is the fact that in November 2005 the CIA destroyed some 92 video tapes of its waterboarding and interrogation of Mohammed and the others.
The officer responsible, Jose Rodriquez, was reprimanded but justified his actions by arguing that he feared the tapes would eventually leak to the media, provoking a backlash that would endanger officers' lives.
The White House and the State Department fear that the Senate report could still cause a backlash and have made preparations for increased security at sensitive sites when it is eventually published.      http://www.telegraph.co.uk/news/worldnews/al-qaeda/11080450/CIA-tortured-al-Qaeda-suspects-close-to-the-point-of-death-by-drowning-them-in-water-filled-baths.html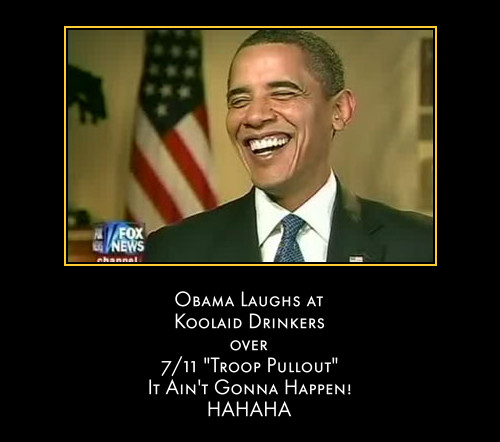 PRESIDENT OBAMA's declaration of war against the terrorist group known as the Islamic State in Iraq and Syria marks a decisive break in the American constitutional tradition  (except everyone does it since Vietnam)  This became clear when White House officials briefed reporters before Mr. Obama's speech to the nation on Wednesday evening. They said a war against ISIS was justified by Congress's authorization of force against Al Qaeda after the Sept. 11, 2001, attacks, and that no new approval was needed.
But the 2001 authorization for the use of military force does not apply here. That resolution — scaled back from what Mr. Bush initially wanted — extended only to nations and organizations that "planned, authorized, committed or aided" the 9/11 attacks.    http://mobile.nytimes.com/2014/09/12/opinion/obamas-betrayal-of-the-constitution.html
Solidarity for Never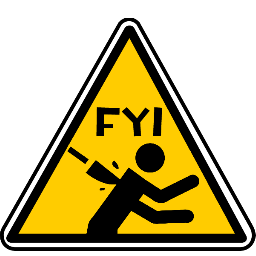 Summer, 2014: NEA Delegates Demand Arne Duncan's Resignation–Since then, NEA Boss Lily Eskelsen offers Arne Hugs and Kisses  "..Duncan is a very nice man. I actually believe he is a very honest man"    http://www.eiaonline.com/2014/09/08/how-arne-duncan-exposed-the-nea/
NEA Boss subsumes the empire's  Anti-testers (war is fine) on her School's Open Tour—never mentions the call to Duncan to resign, nor his puppet master  The National Education Association will lead the charge for reasonable reform of high-stakes standardized testing in the schools, the organization's new national president said Wednesday in Brownsville.
NEA President Lily Eskelsen Garcia promised that her organization would lead the nation's teachers in making the case "to put a blessed end to this obsession with high-stakes testing."
After taking office Sept. 2, Garcia was in Brownsville as part of a national "back to school tour" that has taken her from Anchorage, Alaska, to Los Angeles, Calif., to Miami, Fla. and now Texas.     http://www.brownsvilleherald.com/news/local/article_7f35902a-3962-11e4-beb0-0017a43b2370.html#user-comment-area
NEA's Most Recent Budget at $$376,500,845.oo (up from $$357,993,880 four years ago, even with the loss of thousands of members).  Anyone want to make the case that it is not so thoroughly imbuded with the empire and capital that it cannot even produce meaningful reforms?  http://companies.findthebest.com/l/8928888/National-Education-Association-Of-The-United-States-in-Washington-DC
How Deeply Complicit is NEA with the Empire's wars? The most glaring example of the NEA bosses' dedication to an education program devoted to war was their determination to crush Legislative Amendment.13. The text which has been deleted from the NEA RA web site reads:
"NEA opposes any war funding bill designed to continue our military presence in Afghanistan and Iraq even if it has riders with educational components. The Rationale: The best way to fund our schools and employ our teachers is to end our wars and direct that funding to education. Submitted by Tom Wolfe, Iowa, and 50 delegates."
That motion was defeated, overwhelmingly.
NEA offered its authoritative director of governmental relations to make the opposing case: "If this passes, we would oppose saving members' jobs."
NEA delegates shut down debate about every anti-war motion, and defeated several, but for one which suggests a withdrawal with no specific target date: essentially weaker than the lie Obama presents about July, 2011.     http://www.dailycensored.com/the-nea-representative-assembly-proves-the-education-agenda-is-a-war-agenda/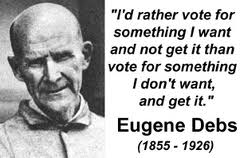 Eugene Debs (1905)  To me it seems not only impossible but absurd to expect the American Federation of Labor, under its
capitalistic Civic Federation supervision, to turn itself inside out, as certain of our comrades expect it will do …..in the course of a few years or centuries…..Under the old regime every handful of men that are ground through the hopper of industrial evolution
must have a separate union, separate jurisdiction, and above all, and most important of all, a separate set of "grand" or "supreme" officers, of whom there is an army and to whose personal interest it is to keep the workers divided into innumerable petty factions, looking to and depending upon their "leaders" to keep the wolf from the fold. An old backwoods preacher, in a moment of
perfect candor, said to his flock: "I am your shepherd and ye are my mutton."   http://www.marxisthistory.org/history/usa/parties/spusa/1905/0729-debs-industrialworkers.pdf
Spy versus Spy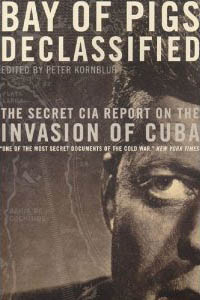 http://www2.gwu.edu/~nsarchiv/NSAEBB/NSAEBB355/
OOpsie (again) –CIA Doubles Its Estimate Of Islamic State Fighters In Iraq And Syria  The Central Intelligence Agency has more than doubled its estimate of the number of fighters the Islamic State could have in Iraq and Syria.
In a statement, an agency spokesperson said they believe the Islamic State, also known as ISIS or ISIL, "can muster" between 20,000 and 31,500 fighters in those two countries.
Earlier, the agency had estimated ISIS had at least 10,000 fighters    http://www.npr.org/blogs/thetwo-way/2014/09/11/347796283/cia-doubles-its-estimate-of-islamic-state-fighters-in-iraq-and-syria
U.S. threatened massive fine to force Yahoo to release data  The U.S. government threatened to fine Yahoo $250,000 a day in 2008 if it failed to comply with a broad demand to hand over user communications — a request the company believed was unconstitutional — according to court documents unsealed Thursday that illuminate how federal officials forced American tech companies to participate in the National Security Agency's controversial PRISM program.
The documents, roughly 1,500 pages worth, outline a secret and ultimately unsuccessful legal battle by Yahoo to resist the government's demands. The company's loss required Yahoo to become one of the first to begin providing information to PRISM, a program that gave the NSA extensive access to records of online communications by users of Yahoo and other U.S.-based technology firms.
The ruling by the Foreign Intelligence Surveillance Court of Review became a key moment in the development of PRISM, helping government officials to convince other Silicon Valley companies that unprecedented data demands had been tested in the courts and found constitutionally sound. Eventually, most major U.S. tech companies, including Google, Facebook, Apple and AOL, complied. Microsoft had joined earlier, before the ruling, NSA documents have shown.
A version of the court ruling had been released in 2009 but was so heavily redacted that observers were unable to discern which company was involved, what the stakes were and how the court had wrestled with many of the issues involved.    http://www.washingtonpost.com/business/technology/us-threatened-massive-fine-to-force-yahoo-to-release-data/2014/09/11/38a7f69e-39e8-11e4-9c9f-ebb47272e40e_story.html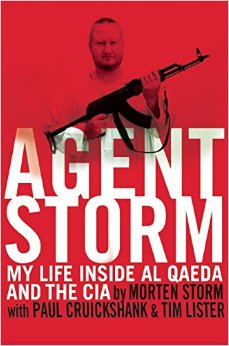 Agent Storm: My Life Inside Al Qaeda and the CIA,' by Morten Storm  It was June 2010, and American intelligence agencies were desperate to track down Anwar al-Awlaki, the American cleric who had joined Al Qaeda and was believed to be plotting from the wilds of Yemen. But Awlaki had other things on his mind. From his hide-out, he sent an encrypted email to Morten Storm to thank him for dispatching to Yemen the Croatian convert to Islam who had become his third wife. She had turned out to be even "better than I expected and better than you described," Awlaki wrote, adding a lascivious smiley face.
Like many of the colorful tales in "Agent Storm," this might seem a figment of Storm's imagination if not for the book's appendix, which includes an image of Awlaki's email, one of many items of corroboration. In the end, the big red-haired Dane's story of his checkered career as a chapter leader in a biker gang, a radical Muslim activist and finally a spy infiltrating Al Qaeda for three Western intelligence agencies comes across as highly credible, even if every detail cannot be checked.     http://www.nytimes.com/2014/09/14/books/review/agent-storm-my-life-inside-al-qaeda-and-the-cia-by-morten-storm.html
The Magical Mystery Tour
ONe Hundred Thousand Plus Reasons to Tell Friends about the Dispatch  The church, Hillsong, has become a phenomenon, capitalizing on, and in some cases shaping, trends not only in evangelicalism but also in Christian youth culture. Its success would be rare enough at a time when religion is struggling in a secularizing Europe and North America. But Hillsong is even more remarkable because its target is young Christians in big cities, where faith seems out of fashion but where its services are packing them in.
http://www.youtube.com/watch?v=NZbQBajYnEc
Powered by a thriving, and lucrative, recording label that dominates Christian contemporary music, it has a vast reach — by some estimates, 100,000 people in the pews each weekend, 10 million followers on social media, 16 million albums sold, with its songs popping up in churches from Uzbekistan to Papua New Guinea.
Founded 30 years ago, Hillsong has churches in Amsterdam; Barcelona, Spain; Berlin; Cape Town; Copenhagen; Kiev, Ukraine; London; New York; Paris; and Stockholm, as well as multiple campuses in Australia and, now, an embryonic congregation in Los Angeles.
The Hillsong empire might appear to be a musical powerhouse first and a church second. It is, after all, a multimillion-dollar enterprise, drawing large crowds to arena concert performances;    http://www.nytimes.com/2014/09/10/us/hillsong-megachurch-with-a-beat-lures-a-young-flock.html
Voice of God declares World War 3 Pope Francis urged the world Saturday to shed its apathy in the face of what he characterizes as a third world war, intoning "war is madness" at the foot of a grandiose monument to soldiers killed in World War I  http://www.freep.com/article/20140913/NEWS07/309130062/Pope-Francis-global-conflicts-WWIII
The Best and Worst Things in the History of the World
Ex Navy Seal Admits to Swindling Other Seals  A former Navy SEAL has pleaded guilty to swindling 11 former and active-duty SEALs out of more than $1 milion.
Jason Matthew Mullaney, 41, pleaded guilty Monday in San Diego County Superior Court to grand theft and fraud.
Prosecutors allege that Mullaney promised the 11 investors returns of 24% from real estate and loan deals but instead used the money for a lavish lifestyle, including gambling trips to Las Vegas.
He faces a sentence of six years and eight months to 12 years and eight months when he is sentenced Oct. 7.  http://www.latimes.com/local/lanow/la-me-ln-seal-navy-seals-20140909-story.html
So Long