January 25th, 2015 / Author: rgibson
We Say Fight Back!
68 Arrested as Stanford Students and Profs Fight Back Monday afternoon, Stanford students and community members shut down the San Mateo-Hayward Bridge in support of the Ferguson Action national demands, which include the demilitarization of local law enforcement and the repurposing of law enforcement funds to support community-based alternatives to incarceration.
According to Silicon Shut Down's Twitter feed, 68 people were arrested in total. According to an email sent out to the Stanford community, 57 people were released and 11 have been sent to jail.
During the demonstration, participants engaged in nonviolent civil disobedience and attempted to block the westbound side of the bridge for 28 minutes to symbolize the fact that every 28 hours, a black person is killed by a police officer or vigilante, stated a press release from Silicon Shut Down, a collective of students that "organize in West Palo Alto, East Palo Alto and the Silicon Valley against state-sanctioned violence (police brutality) and other forms of systemic oppression," according to their website.   www.stanforddaily.com/2015/01/19/students-shut-down-san-mateo-hayward-bridge-reclaim-mlk-day/
Long Island Teacher Stands Up to Big Tests Beth Dimino, an eighth-grade science teacher in the Comsewogue School District and president of the Port Jefferson Station Teachers Association, will be the first Long Island teacher to "opt-out" of administering mandated state standardized tests this April.
An outspoken opponent of the Obama administration's controversial Common Core education reforms—new academic standards in mathematics and English language arts/literacy (ELA) rolled out nationwide last year that have sparked protests among countless students, parents and teachers across Long Island and the country—Dimino was just one of several local school officials, elected officials, parents, and nonprofit leaders who railed out against the program at a rally last March at Comsewogue High School attended by hundreds of "Opt-Out" supporters.
More than 20,000 LI school children refused to take the state tests last April. No local teacher, however, has gone so far as Dimino to publicly voice his/her intention to refuse to even proctor the exams. She tells the Press her unprecedented decision is simply a matter of conscience, and spelled out as much in a recent letter to Comsewogue Superintendent Dr. Joe Rella, who's also gone on record as a staunch Common Core dissident.  www.longislandpress.com/2015/01/20/l-i-teacher-refuses-to-administer-common-core-tests-urges-others-to-join-her/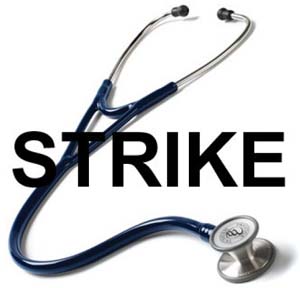 UC Docs To Strike  Doctors at all 10 University of California student health centers, including one at UC San Diego, announced Friday that they will hold a one-day unfair labor practices strike Tuesday.
Organizers said the walkout will mark the first time in 25 years that fully licensed doctors have gone on strike against a U.S. employer. It will also be the first strike in the 43-year history of the Union of American Physicians and Dentists, according to the labor organization.
"Obviously, we're disappointed that the union has chosen to go on strike," said Shelly Meron, a spokeswoman for the UC president's office.
The UAPD said doctors at the student health clinics unionized in 2013 and have been in negotiations on their first contract for over a year, during which they've filed multiple unfair labor practice charges against the UC system for what they consider to be illegal behavior at the bargaining table.
A "strike is the only way to compel UC to follow the laws that govern bargaining," said UAPD President Dr. Stuart Bussey. "Unfortunatehttp://timesofsandiego.com/education/2015/01/23/docs-staging-historic-1st-strike-uc-student-health-centers/ly, UC has a history of disrespecting workers during negotiations, and we're no exception to that."
How to Advise the Principal You're REFUSING the Big Test  www.dropbox.com/s/nhflp3fb0reabum/Refusal%20Letter%20for%20Parents.pdf?dl=0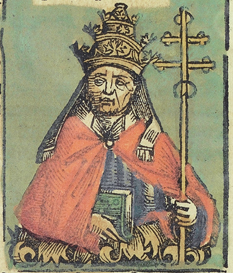 above, AntiPope Felix
Reason vs Superstition–who will win the "democratic" vote?   What is an atheist doing in the heart of Michigan's Bible Belt?
Raising hell, for one thing.
Mitch Kahle, who moved to this lakefront community in western Michigan a year ago, has quickly made his presence felt.
He convinced Ottawa County to remove a religious sign from a county park, persuaded Grand Haven to turn a 48-foot cross on city land into an anchor, and got two school districts to stop a minister from continuing to hold lunchtime programs at schools.
On Tuesday, the Ottawa County Board of Commissioners will decide whether to return the sign bearing Psalm 19:1 to Hager Park near Jenison.
Far from turning the other cheek, conservative churches and their members have railed against Kahle at emotional City Council meetings and overflowing forums.
"I've been called every name in the book," said Kahle.
He has received hate mail and death threats, and been cursed at by Christians.
From pulpits to social media, he has been compared to a terrorist, Hitler, vampire, demon and even the dark prince himself, Satan.
"How is it that a dirtbag can come into a community and cause so much controversy and destruction?" asked Rick Phillips, 59, a Spring Lake real estate broker who organized a rally to support the cross last year. "These carpetbaggers need to be driven from our community."
Residents also hope to recall one of the Grand Haven council members who voted earlier this month to remove the cross.  www.detroitnews.com/story/news/local/michigan/2015/01/24/west-mich-towns-riled-atheists-crusade/22253013/
The Little Red Schoolhouse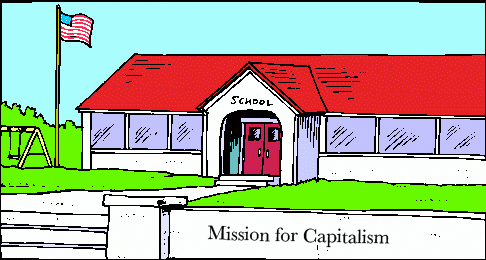 NCAA Investigating 20 More Colleges In October, an independent report revealed that academic advisors at the University of North Carolina protected hundreds of athletes' eligibility by funneling them through phony classes. That practice was sustained for 18 years.
According to a report from The Chronicle of Higher Education, the NCAA is investigating academic misconduct at least 17 additional Division I programs. According to the report, the investigations stand at different stages. Some are merely preliminary inquiries. Others are awaiting hearings with the Division I Committee on Infractions.
According to the report, the list of allegations include impermissible assistance from professors, academic advisors and individuals outside of the athletic department. Additionally, an NCAA official told The Chronicle that the NCAA also is investigating one Division II school and two Division III programs. The official would not name any of the schools.
Jonathan Duncan, the NCAA vice president for enforcement, told The Chronicle that he plans to bolster the academic integrity group the enforcement department created last year. Katherine Sulentic, a former academic advisor at the University of Colorado, chairs that group.
Sulentic told The Chronicle that, in some cases, coaches allegedly have urged staff members to cheat on behalf of current players or recruits.  www.greenvilleonline.com/story/sports/college/2015/01/22/report-ncaa-investigating-academic-fraud-schools/22154469/
Michigan Coach to be paid $5.7 Million New football coach Jim Harbaugh's seven-year contract with the Michigan, obtained by the Free Press on Friday, could be worth significantly more than $5.7million in annual average and is almost fully guaranteed.
Perhaps of most interest to Michigan fans is Harbaugh's buyout. If Harbaugh were to leave early to, say, go back to the NFL, he would be responsible for the prorated amount of his signing bonus ($2 million). So if he were to leave after three years, he would owe four-sevenths of the $2 million ($1.14 million).
Harbaugh's base salary starts at $500,000 per year, but he also receives $4.5 million in additional compensation. Both amounts are scheduled to increase by 10% after Year 3. Those new amounts are scheduled to be increased by another 10% after Year 5.
However, the contract also says that after Year 5, there will be an evaluation of Harbaugh's performance and a review of his compensation compared with that of his "peers."
If Harbaugh is compensated "less than his fair market value," the parties agree to negotiate and adjust to bring Harbaugh up to fair market value. If such an increase would be greater than the scheduled 10% increase, then the market-value adjustment would take the place of the scheduled one.
Harbaugh will make a minimum of $40.1 million over the seven years; however, after next season, a deferred compensation package will be determined and figures to add millions more to the contract. www.freep.com/story/sports/college/university-michigan/wolverines/2015/01/23/jim-harbaugh-contract-michigan-football/22227589/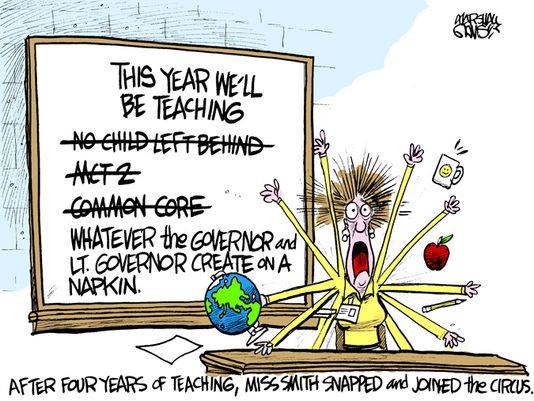 Athletes who pretended to be students sue NCAA and College Two former University of North Carolina athletes have filed a lawsuit against the school and the NCAA in the wake of a far-reaching athletics scandal, alleging that they were deprived of a high-class education because of substandard courses.
Basketball player Rashanda McCants and football player Devon Ramsay are named as plaintiffs in the lawsuit, which seeks to become a class action, which lawyers from Hausfeld LLP filed in Durham County Superior Court on Thursday. The former student athletes argue that so-called "paper classes" at the university, which apparently were designed for students to pass easily, deprived athletes of the education they were promised.  www.washingtonpost.com/news/grade-point/wp/2015/01/22/lawsuit-filed-against-ncaa-university-of-north-carolina-in-paper-class-athletics-scandal/
Those Profitable Tests to Cost More than Projected  The cost of testing Wisconsin students over the next two years will be at least $7.2 million more than originally estimated, state documents show.
The increased price tag comes at a time when states are preparing their students for new tests aligned to the Common Core State Standards and an effort by local GOP lawmakers to diminish the standards and offer schools a way to opt out of taking the tests picked by the state.
The Department of Public Instruction is asking for $17.9 million for the 2015-16 school year and $18.5 million for the 2016-17 school year to pay for administering the tests, according to DPI's 2015-17 budget request. That is about $3.26 million and $3.96 million more, respectively, than what is appropriated already.
Currently, the state has committed about $14.6 million for state assessments for those years, according to DPI. read more: host.madison.com/news/local/education/local_schools/cost-of-common-core-tests-millions-more-than-expected/article_6872d4fc-10da-5b97-9ec3-95e2d50477cb.html
Condo Rice, Juan Williams, and other Warriors on the Class wars
The GED in the Class War (you aren't passing) A year after the GED exam underwent a massive overhaul — one that made it far more difficult but more in line with what's expected of today's high school grads — there has been a steep decline in people taking and passing the test.
Preliminary numbers from the GED Testing Service estimate that 90,000 people nationwide earned the General Educational Development diploma — a high school equivalency credential — in 2014. That's down from 540,535 in 2013 and 401,388 in 2012.
Similar declines are happening in Michigan, where the number passing in 2014 was 1,472 for people in the general population, down from 13,651 in 2013 and 10,290 in 2012.
Most education experts expected a decline because the number of people passing always drops when the GED introduces a new exam. But last year's drop was worse than the last overhaul in 2002,  when there was a 53% decline in people passing the test. Last year, the drop was 83%. GED officials expect the numbers will rebound.  www.freep.com/story/news/local/michigan/2015/01/24/ged-overhaul-leads-steep-declines/22277991/
The International Hot War of the Rich on the Poor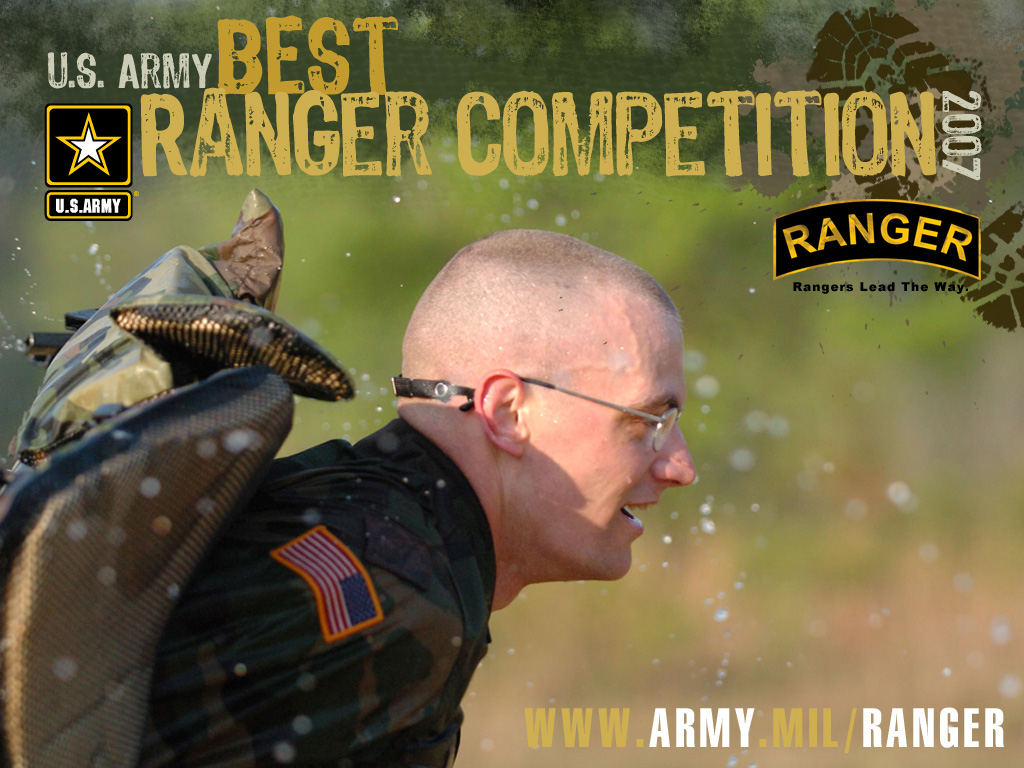 Letter to a Prospective Army Ranger–from and old Ranger Just who these groups are matters, but there's an underlying point that it's been too easy to overlook in recent years: ever since this country's first Afghan War in the 1980s (that spurred the formation of the original al-Qaeda), our foreign and military policies have played a crucial role in creating those you will be sent to fight. Once you are in one of the three battalions of the 75th Ranger Regiment, the chain-of-command will do its best to reduce global politics and the long-term good of the planet to the smallest of matters and replace them with the largest of tasks: boot polishing, perfectly made beds, tight shot groupings at the firing range, and your bonds with the Rangers to your right and left.
In such circumstances, it's difficult — I know that well — but not impossible to keep in mind that your actions in the military involve far more than whatever's in front of you or in your gun sights at any given moment. Our military operations around the world — and soon that will mean you — have produced all kinds of blowback.  Thought about a certain way, I was being sent out in 2002 to respond to the blowback created by the first Afghan War and you're about to be sent out to deal with the blowback created by my version of the second one.
I'm writing this letter in the hope that offering you a little of my own story might help frame the bigger picture for you.  www.tomdispatch.com/post/175942/tomgram%3A_rory_fanning%2C_unpacking_the_war_on_terror/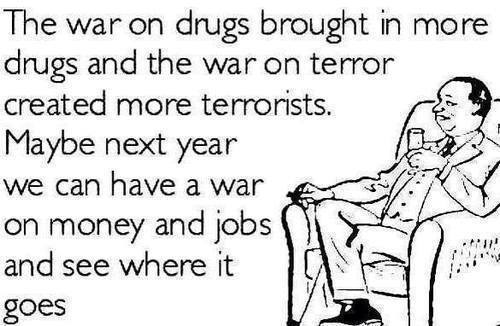 Obamagogue Hurries from India to Kiss Some Wahhabi Ass  President Barack Obama will shorten his trip to India and divert to Saudi Arabia, paying respects after the death of King Abdullah and meeting with the oil-rich nation's new monarch, the White House said Saturday.
The scheduling shift, announced just before Obama left Washington, underscores the desert kingdom's pivotal role in U.S. policy in the Middle East, including the military campaign against the Islamic State group.
Saudi Arabia's status as one of Washington's most important Arab allies has at times appeared to trump U.S. concerns about the terrorist funding that flows from the kingdom and about human rights abuses.
White House spokesman Josh Earnest said Obama would meet on Tuesday with King Salman bin Abdul-Aziz Al Saud and other officials to "offer his condolences on behalf of the American people."http://www.detroitnews.com/story/news/politics/2015/01/24/obama-cut-short-india-trip-visit-saudi-arabia/22269265/
Nick Turse: A Shadow War in 150 Countries   During the fiscal year that ended on September 30, 2014, U.S. Special Operations forces (SOF) deployed to 133 countries — roughly 70% of the nations on the planet — according to Lieutenant Colonel Robert Bockholt, a public affairs officer with U.S. Special Operations Command (SOCOM).  This capped a three-year span in which the country's most elite forces were active in more than 150 different countries around the world, conducting missions ranging from kill/capture night raids to training exercises.  And this year could be a record-breaker.  Only a day before the failed raid that ended Luke Somers life — just 66 days into fiscal 2015 — America's most elite troops had already set foot in 105 nations, approximately 80% of 2014's total.
Despite its massive scale and scope, this secret global war across much of the planet is unknown to most Americans.  Unlike the December debacle in Yemen, the vast majority of special ops missions remain completely in the shadows, hidden from external oversight or press scrutiny.  In fact, aside from modest amounts of information disclosed through highly-selective coverage by military media, official White House leaks, SEALs with something to sell, and a few cherry-picked journalists reporting on cherry-picked opportunities, much of what America's special operators do is never subjected to meaningful examination, which only increases the chances of unforeseen blowback and catastrophic consequences.
"The command is at its absolute zenith.  And it is indeed a golden age for special operations."  Those were the words of Army General Joseph Votel III, a West Point graduate and Army Ranger, as he assumed command of SOCOM last August.
His rhetoric may have been high-flown, but it wasn't hyperbole.  Since September 11, 2001, U.S. Special Operations forces have grown in every conceivable way, including their numbers, their budget, their clout in Washington, and their place in the country's popular imagination.  The command has, for example, more than doubled its personnel from about 33,000 in 2001 to nearly 70,000 today, including a jump of roughly 8,000 during the three-year tenure of recently retired SOCOM chief Admiral William McRaven.
Those numbers, impressive as they are, don't give a full sense of the nature of the expansion and growing global reach of America's most elite forces in these years.  For that, a rundown of the acronym-ridden structure of the ever-expanding Special Operations Command is in order.  The list may be mind-numbing, but there is no other way to fully grasp its scope.   http://www.tomdispatch.com/post/175945/tomgram%3A_nick_turse,_a_shadow_war_in_150_countries/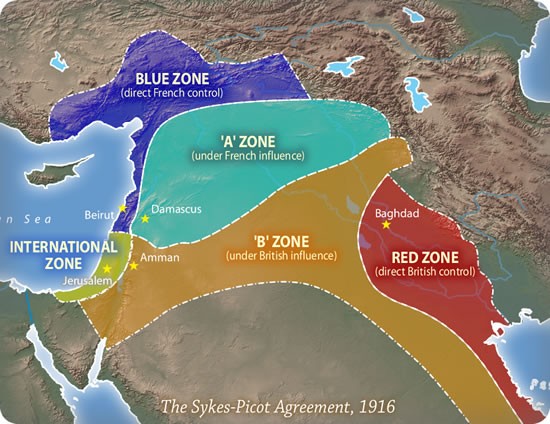 More US Forces To Train Syrian and other related Jihadists to fight Other Jihadists and Protect Our New Best Friend Forever, Assad. Defense Secretary Chuck Hagel is sending the first wave of about 100 US forces to the Middle East in the coming days to train and equip Syrian opposition fighters battling Islamic State militants.
The US troops, mostly special operations forces from the US Special Operations Command (SOCOM), will begin arriving in countries outside Syria in the next few days, Admiral John Kirby, the Pentagon press secretary, said on Friday.
"They're going to … take a look at what's there and prepare for further deployments," according to Kirby, who last week said several hundred troops from foreign governments were also expected to train the Syrian fighters.  The total number of US troops connected to the mission is expected to reach over 1,000 in the weeks ahead, including about 400 trainers and several hundred support forces.
The exact location of the training sites hasn't been revealed, but Turkey, Qatar and Saudi Arabia have offered to host facilities where American forces could train members of the Syrian opposition, ostensibly to battle elements of the Islamic State (IS, formerly ISIS/ISIL). However, given that the coalition governments have all proven their commitment to removing Syrian President Bashar Assad from power, some observers suspect an ulterior motive in the US-led plans.
In September last year, the United States, together with a loose coalition of Arab states, including Bahrain, Jordan, Qatar and Saudi Arabia, opened a bombing campaign in northern Syria against IS fighters. However, at the same time, the US has been reportedly arming members of the Syrian opposition, which has been engaged in a civil war against Assad's forces.   rt.com/usa/225863-pentagon-syria-rebels-train/
Who Lost the Ukraine? (and Yemen, and Syria, and Iraq, and Afghanistan, and Pakistan)? 
A series of rocket attacks has left 30 people dead and many more injured in the city of Mariupol in east Ukraine.
Ukraine blamed pro-Russia rebels, but the separatists said Ukrainian forces were behind the attacks.
East Ukraine's main rebel leader claimed he had begun an offensive against Mariupol, but later said he "will not storm the city".
The Organisation for Security and Co-operation in Europe (OSCE) said the rockets came from rebel-held areas.
But Alexander Zakharchenko, head of the self-proclaimed Donetsk People's Republic, said his forces had not carried out "active operations" near Mariupol until Saturday, Russian news agencies report.
However, he added that after Kiev blamed the rebels for the attack, he ordered his troops to "neutralise" the positions of Ukrainian troops east of the port city.
Meanwhile, Ukraine's security service has published what it claims are intercepted audio messages between separatist rebels speaking about the Mariupol attack.
The authenticity of the messages has not been independently verified.  www.bbc.com/news/world-europe-30967949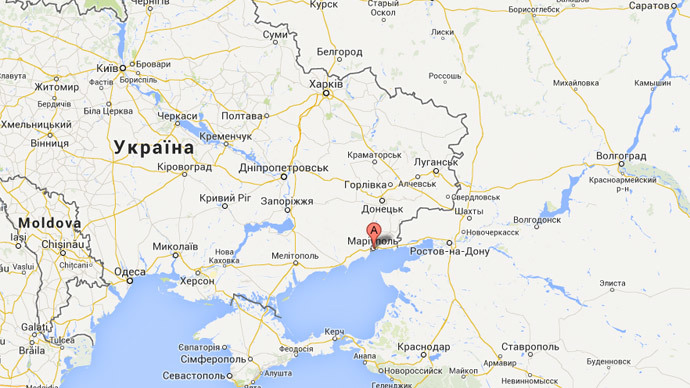 Navy Fires another Philanderer –the Gitmo Commander  The Navy fired the commanding officer of Naval Base Guantánamo Bay on Wednesday amid allegations of an extramarital affair, revealed following the death of the husband of the woman the base commander was allegedly seeing.
Capt. John Nettleton was relieved of command "due to a loss of confidence" by the head of Navy Region Southeast, Rear Adm. Mary Jackson, the Navy said. It declined to offer any additional details about the circumstances, citing an "ongoing" investigation by the Naval Criminal Investigative Service.  POLITICO has learned, however, that investigators discovered the alleged affair between Nettleton and the woman after the body of her husband, Christopher Tur, was found last week by U.S. Coast Guardsmen in the waters of Guantánamo Bay. Tur, a civilian who worked on the naval base, had been reported missing by his wife, another civilian. read more: www.politico.com/story/2015/01/navy-fires-guantanamo-bay-commander-john-nettleton-114483.html#ixzz3PoQoeXKn
The International Economic War of the Rich on the Poor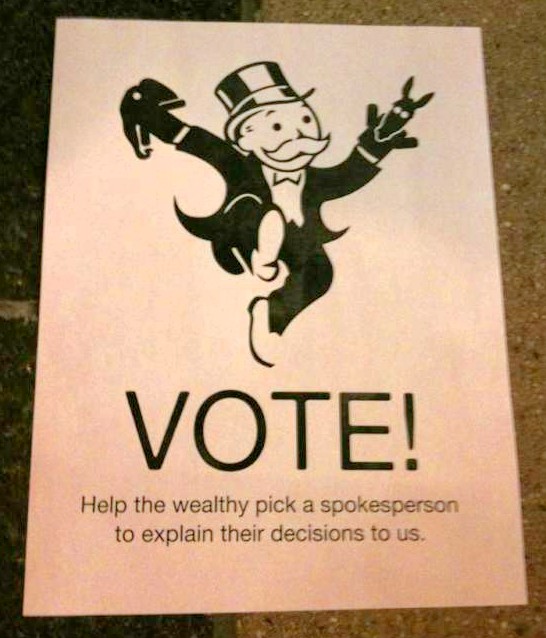 Bonuses at Goldman Sachs!  Angry politicians promised that the fatcat bankers who brought the world's economy to its knees would pay the price for their reckless blunders.
But there was more fury yesterday as investment bank Goldman Sachs revealed that its staff will have earned £8.3billion in wages and perks.
It averages out as a massive £245,000 for each worker in the last 12 months.
But thousands of the top traders and deal makers, many of them based in Britain, pocketed much bigger amounts.
Some payouts run into seven figures at the company which was also slated for the large profits it turned over in the botched sell-off of the Royal Mail.
Reports claim Karen Cook – Goldman Sachs's boss in Europe – could bag a bonus of up to £10million when figures are revealed in the next few days.  www.mirror.co.uk/news/uk-news/fat-8bn-bonus-goldman-sachs-4993158
Wall Street Criminals at S and P Fined, not Jailed, again The Securities and Exchange Commission announced Wednesday a $58 million settlement with storied ratings agency Standard & Poor's Ratings Services, which the government accused of fraudulent activity involving commercial mortgage bonds.
Under terms of the settlement, S&P will pay $58 million in federal penalties, as well as $12 million to settle complaints with the New York Attorney General and $7 million with the Massachusetts Attorney General.
"These enforcement actions, our first-ever against a major ratings firm, reflect our commitment to aggressively policing the integrity and transparency of the credit ratings process,"Andrew J. Ceresney, director of the SEC's enforcement division, said in a statement Wednesday.
At issue were ratings given by S&P to commercial mortgage-backed securities, which are pools of commercial mortgages that are bundled together and sold to investors as a mortgage bond. The SEC accused S&P of misrepresenting in public the methodology it actually used to derive its rating.
Ratings agencies such as S&P and Moody's Investors Service have been under the regulatory microscope for their role in assisting Wall Street banks with favorable ratings for residential mortgage bonds that were given the gold-plated AAA rating, only to go bust, soaking investors and nearly sinking the U.S. financial system in 2008. read more here: www.mcclatchydc.com/2015/01/21/253832/sec-slaps-standard-poors-for-ratings.html#emlnl=Morning_Newsletter#storylink=cpy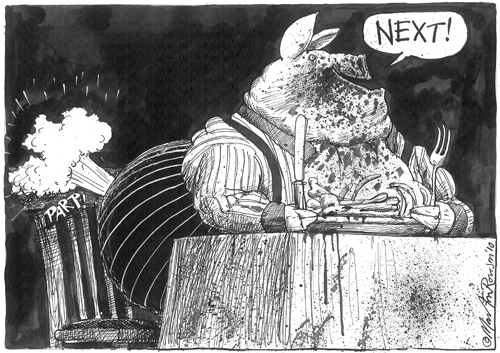 The Poisoned Flint Michigan Water Supply  In a city where residents have felt under siege for years — from crime, bad press and an emergency manager some feel forced upon them — the newest threat pours from kitchen spigots and showerheads.
It's the reason behind mysterious rashes on local children, parents say. Unexplained illnesses. Even sick pets.
Bethany Hazard said it's the reason for the brown rust circles that began appearing just months ago around her drains and the oily film in her bathwater in her longtime west-side home.
On the east side of Flint, Corodon Maynard said it's the reason he was bent retching violently over the toilet this month — just hours after chugging two glasses of water at bedtime.
"I was throwing up like bleach water. It came up through my nose burning," said the 20-year-old.  www.freep.com/story/news/local/michigan/2015/01/22/water-woes-latest-hit-flint/22193291/
The Emergence of Fascism as a Popular Mass Movement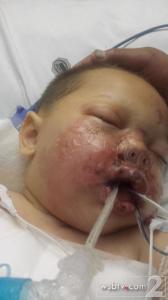 No Indictments for SWAT Team that Flashbanged this baby (no med expenses either) a state grand jury declined to return an indictment.
The incident, which severely injured a 1-year-old child, occurred in May when the Habersham County Special Response Team conducted a drug raid in Cornelia. The grand jury began hearing the case late last month.
"Federal authorities have been participating in the investigation of this terrible incident, and now that a state grand jury has declined to return an indictment, we will review the matter for possible federal charges," said U.S. Attorney for the Northern District of Georgia Sally Quillian Yates.
The police officers involved were called baby killers and received threats following the incident, Habersham County Sheriff Joey Terrell said at the time.
The SWAT team, made up of six or seven officers from the sheriff's department and the Cornelia Police Department, entered the Cornelia residence of Wanis Thonetheva on the morning of May 28.
A confidential informant hours earlier had purchased methamphetamine at the house, the sheriff said.
Because Thonetheva had a previous weapons charge, officers were issued a "no-knock warrant" for the residence, Terrell said.
When the SWAT team hit the home's front door with a battering ram, it resisted as if something was up against it, the sheriff said, so one of the officers threw the flash-bang grenade inside the residence.
Once inside the house, the SWAT team realized it was a portable playpen blocking the door, and the flash-bang grenade had landed inside where a 19-month-old was sleeping, the sheriff said.  www.cnn.com/2014/10/07/us/georgia-toddler-stun-grenade-no-indictment/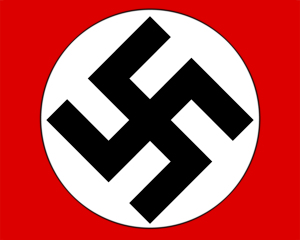 About that popular fascist movement rising in Germany  1. What is the origin of the Pegida movement, how was it born? What is the meaning of the fact it is developing in Dresden, a war-torn city that is socialist/stalinist. Continuity with History?
Pegida started around 13 Weeks ago with marches of several thousand people, but these marches grew very quickly. There are obviously fascist and right-wing extremists in this movement, but they managed to attract many "ordinary" people with right-wing tendencies from the middle class and even from the lower classes. It is actually a right-wing grass-roots movement, that was organized through the internet and social network sites – and it grew steadily by not only regional, but also countrywide mobilizations.
During the rallies in Dresden, there were many people from other cities of Germany as well. The new aspect is the insistence of non-violence" during the marches, which stands in stark contrast to the usual actions of the viciously brutal German fascist movement. Take the violent "anti-islam" demonstration of fascist hooligans in Cologne last October as an example, where the fascists started to hunt for immigrants. We should also not forget the German fascist terrorist organisation NSU (Nationalsozialistischer Untergrund), that was uncovered just three years ago – and whose members are responsible for at least 8 killings of immigrants. Even now, there is a spike in attacks on immigrants and leftwingers, but this violence did not occur during the marches and demonstrations of Pegida.   zcomm.org/znetarticle/the-origin-of-the-pegida-movement/
Solidarity for Never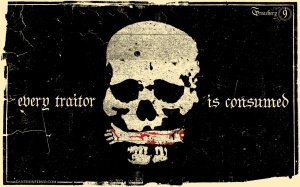 After NEA Demanded His Resignation and NEA's prezzie Eskelsen gave him a big hug–Arne's still there thrashing around  On Monday, I laid out core ideas for a law that would ensure real opportunity, one that must expand support and funding for schools and teachers. It must expand access to quality preschool. It must help to modernize teaching, through improved supports and preparation. And it must continue to enable parents, educators and communities to know how much progress students are making — and ensure that where students are falling behind, and where schools fail students year after year, action will be taken.
To measure student progress in a useful way, states need an annual statewide assessment.  www.washingtonpost.com/opinions/arne-duncan-a-quality-education-is-not-optional/2015/01/16/ac8ad214-9ce6-11e4-bcfb-059ec7a93ddc_story.html
Meeting in Secret, Led by the AFT-AFL-CIO, same old hacks continue Detroit School False Hope Shell Game  A 1-month-old coalition that is trying to fix problems around education in Detroit announced today that it added five members and launched a website and Facebook page.
It also heard recently from two high-profile officials — Gov. Rick Snyder and Detroit Mayor Mike Duggan — and formed subcommittees around issues such as finance and academics, though most details of its work remain under wraps.
The new steering committee members add even more professional diversity to the Coalition for the Future of Detroit Schoolchildren, said co-chair Dave Hecker. The group now has 36 education, religious, civic, philanthropic and business leaders.
The coalition was formed in December. Members will create a list of suggested education reforms by the end of March and present them to public officials and lawmakers.  …
So far, coalition meetings have been closed except to members and invited guests. Members are asked to keep what happens at them confidential. No public meetings have been scheduled yet.
Hecker said keeping meetings closed is designed to foster trust among members.  www.freep.com/story/news/local/michigan/detroit/2015/01/20/detroit-school-coalition-adds-members/22074301/
David Hecker Bio that the Free Press Omitted www.aft.org/about/leadership/david-hecker
AFT Gave Clintonite Center For American Progress $50 thousand last year  Notable trade union donations include at least $100,000 from the Service Employees International Union (SEIU) and the American Federation of State, County and Municipal Employees (AFSCME), and $50,000 from the American Federation of Teachers.r ead more: www.politico.com/story/2015/01/hillary-clinton-donors-center-american-progress-114458.html#ixzz3Poi0mQbO
Spy versus Spy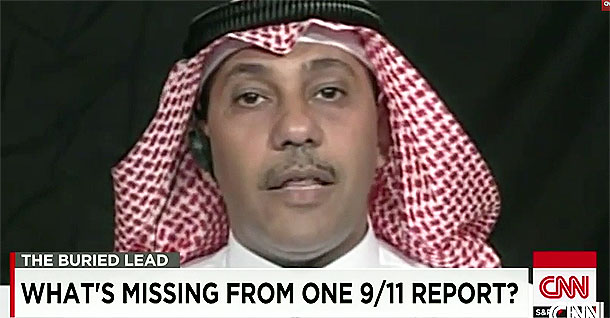 What About those 28 pages of the 9/11 Report?   Those redacted pages from the congressional investigation into the attacks specifically focus on the role of foreign governments in the al Qaeda plot.
"They primarily deal with who financed 9/11, and they point a strong finger at Saudi Arabia," former Democratic Sen. Bob Graham of Florida told CNN's Michael Smercornish over the weekend. He co-chaired the panel that released the report in 2002.
Graham, along with Rep. Walter Jones (R-North Carolina) and Stephen Lynch (D-Massachusetts) will hold a news conference Wednesday asking Obama to declassify those remaining pages of the 832-page 9/11 report.
In the months after 9/11, the House and the Senate convened joint hearings and produced the massive report. But the 28 pages were classified by then-President George W. Bush.
The government feared releasing them "could adversely affect ongoing counterterrorism efforts," according to a letter from the Senate Intelligence Committee.
Terry Strada, whose husband died in the September 11, 2001, terrorist attacks, said 9/11 families like hers have been pushing for the release for 13 years. The families say Obama personally promised he would release those redacted pages — but it hasn't happened.
"They are protecting the Saudi regime over protecting the American people," Strada told Smerconish. "And that is the travesty."  edition.cnn.com/2015/01/06/politics/9-11-report-final-pages/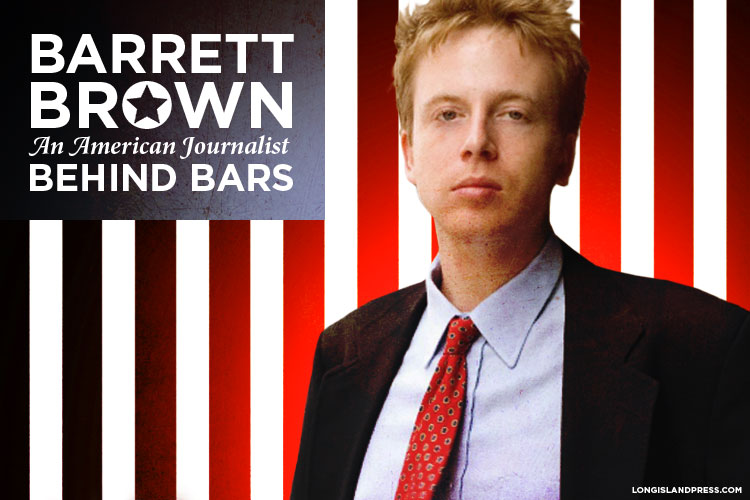 Barret Brown Sentenced to 63 Months for linking hacked material  In a rebuke to a legion of online supporters and what the journalist and one-time member of Anonymous called a "dangerous precedent", Barrett Brown was sentenced to 63 months in prison by a federal judge in Dallas on Thursday.
Brown's backers from across the web had hoped he would be able to walk free with his 31 months of time served for what they insist was "merely linking to hacked material". But the 33-year-old, who was once considered something of a spokesman for the Anonymous movement, will face more than twice that sentence. The judge also ordered him to pay more than $890,000 in restitution and fines.
In a statement released after his sentencing, Brown was sarcastically upbeat: "Good news!" he wrote. "The US government decided today that because I did such a good job investigating the cyber-industrial complex, they're now going to send me to investigate the prison-industrial complex."
Kevin Gallagher, the director of the Free Barrett Brown campaign, whom Brown personally singled out for thanks in his pre-sentencing statement, told the Guardian that his first reaction was that the judge had got it wrong. "I was shocked and disappointed," he said.
At one point, Brown was facing a possible combined sentence of over 100 years. But after prosecutors dropped several charges against him following a plea deal, Brown's sentencing parameters were reduced.  www.theguardian.com/technology/2015/jan/22/barrett-brown-trial-warns-dangerous-precedent-hacking-sentencing
The Magical Mystery Tour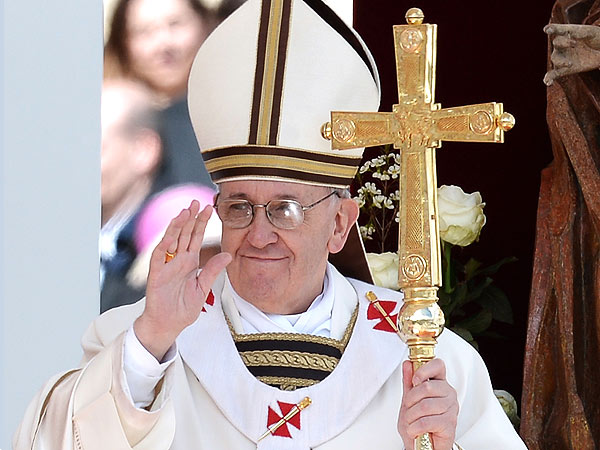 Papal Fanatic Declares: "No Hard Partying at the Arisen Party" (can they bring the kids?) Pope Francis is warning his new cardinals to keep the partying to a minimum — and keep their egos in check — when they are formally elevated at a Vatican ceremony next month.
In a letter written to the 20 new princes of the church published Friday in the Vatican newspaper L'Osservatore Romano, Francis warned the cardinals to avoid the type of ostentatious festivities that "stun worse than grappa on an empty stomach."
Traditionally, new cardinals are feted with lavish parties, often funded by well-meaning parishioners, in Rome after the ceremony where they receive their red hats. Francis, known for his personal simplicity and disdain for anything fancy, said it was perfectly fine to celebrate but urged his new cardinals to accept a party "with humility."  news.yahoo.com/pope-cardinals-just-no-212712956.html
Nationalism and Money + Woman  Over Islam?  The religious leader of the Islamic Center of America — a landmark religious institution in metro Detroit that's one of Michigan's biggest mosques — said Friday he would resign unless the board of trustees dissolves.
The dramatic announcement by Imam Hassan Al-Qazwini to his packed congregation was met by cries of support from members pleading for him to stay and reflects an intense debate in one of the most notable mosques in the U.S. over finances, ethnicity, and what is permissible under Islam. Al-Qazwini said he was the victim of anti-Iraqi racism from some board members of Lebanese descent, calling upon supporters to back him at a board meeting on Sunday.
Imam Hassan Al-Qazwini's opponents have accused him of using donations to the mosque for family projects and of having an illicit relationship, charges he strongly denies.
A nationally known Muslim leader, Al-Qazwini announced he was stepping down during his Friday afternoon sermon, the most popular gathering time for Muslims. Afterward, when members asked him to stay, Al-Qazwini said he would reconsider if the board dissolves.  www.freep.com/story/news/local/michigan/2015/01/23/imam-qazwini-threatens-resign-mosque/22251285/
So Long
Planet Improves with One Less Monarch and fanatic Wahhabi  (and how about his daughters?)  King Abdullah, 90, who died early Friday morning, is being hailed as a reformer, despite condoning human rights abuses and forwarding only very measured efforts to promote democracy in his oil-rich nation.
One of the most scrutinized aspects of the Saudi Arabia's rights' record is its so-called "male guardianship system," women are not allowed to travel, obtain a passport, marry, or continue their education without the approval of a male relative.
The King's own daughters are hardly an exception to the harsh rule. Four of his daughters claim that the are being forcibly held in a dilapidated palace with little in the way of food and water. "Our father said that we had no way out," Sahar Al Saud, 42, wrote in an email to the British broadcast network Channel 4, "And that after his death our brothers will continue detaining us."
"We are just an example of so many families, of what so many women, go through. Just a tiny, tiny example," the princess who once enjoyed international skiing and shopping trips said.