March 29th, 2015 / Author: rgibson
We Say Fight Back!
Police unleash close-range tear gas in the faces of protesters, some of whom were caught near a scuffle outside the Candaian National Assembly building in Quebec City. The protesters had gathered to voice opposition to government austerity policies…
March 24: Delhi police today brutally lathi charged and tear gassed hundreds of Delhi workers and students who had gathered at the Delhi secretariat to remind the Kejriwal govt about its promises. Scores of workers and activists, including women, have been badly injured, some of them have suffered serious head injuries. Several leading workers and activists have been arrested, including Abhinav, the editor of workers paper Mazdoor Bigul and Shivani, legal advisor of the Delhi Metro Contract Workers Union.
The workers have started assembling again near the Rajghat. We appeal to all friends in Delhi and among the media to reach there and defeat the conspiracy to black out these kind of repressions….
9 Year Old Dissects Standardized Tests in Fla  (video inside) "This testing looks at me as a number. One test defines me as either a failure or a success through a numbered rubric. One test at the end of the year that the teacher or myself will not even see the grade until after the school year is already over. I do not feel that all this FSA testing is accurate to tell how successful I am. It doesn't take in account all of my knowledge and abilities, just a small percentage." — Sydney Smoot   www.upworthy.com/a-9-year-old-goes-in-on-standardized-tests-and-ends-with-the-best-mic-drop-of-all-time?c=ufb1
The Little Red Schoolhouse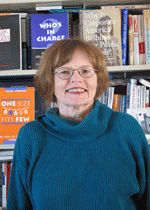 Ohanian on the Language and silences of Ed (from her book chapter): For years I have been distressed by the silence of university scholars on the devastating impact of federal education policy. Or when they do talk they talk past each other. For example, scholars who write books about NCLB and Race to the Top rarely mention capitalism or the corporate domination of education policy. And scholars who write books about capitalism rarely mention NCLB and Race to the Top or the insidious influence of the U. S. Department of Education. Since scholars in neither camp offer any practical advice to teachers, by and large, their books sell only to the college classes required to buy them. Table 1 provides a rundown on the topics that interest these camps.
Selected Marxism Topics
Capitalism
Civil Society
Commodities
Competition
Corporations/Conglomerates
Critical Pedagogy
Democracy
Dialectical Contradictions
Employment
Global Economy
Hegemony
Human Beings
Justice
Knowledge
Labor
Learning/Learners
Marx
Poverty
Praxis
Selected NCLB Topics
Academic Performance Index
Accountability
Adequate Yearly Progress
Charter Schools
Civil Rights
Curriculum
Demographics
Data
English Language Learners
Graduation Rates
History/Social Studies
Mandatory Interventions
Proficiency Standards
Sanctions
Supplemental Education Services
Testing
Title 1
U.S. Department of Education  susanohanian.org/show_commentary.php?id=1207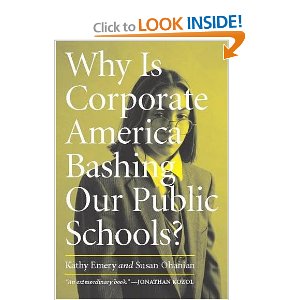 Detroit Schools Retirement System Broke? Cash-strapped Detroit Public Schools could be $81 million behind on its mandatory state pension contributions by July 1 if the district does not resume full payments soon, state officials say.
Michigan's largest school district has not made a payment since October, and has been building a delinquent balance with the Michigan Public School Employees Retirement System since October 2010, said Kurt Weiss, spokesman for the state's retirement services office.
During the past 51 months, 60 percent of the time the Detroit school district has been an average of $7 million behind on Michigan retirement system payments, according to state records. The district is incurring $7,600 a day in interest penalties and a $78,000 monthly fee for its delinquency, Weiss said.
"DPS' largest historical balance is their current outstanding balance of $53 million," he said. www.detroitnews.com/story/news/local/detroit-city/2015/03/25/dps-piles-states-biggest-pension-liability/70469676/
Shocker! Bosses get paid a lot more than workers in CSU system! California State University administrators made significant gains in hiring and compensation over the last decade while faculty lost ground or failed to keep pace in both areas, according to a report released Tuesday by the California Faculty Assn.
The report, "Race to the Bottom: Salary, Staffing Priorities and the CSU's 1%," culled CSU payroll and budget data and found that over the last decade, the number of managers and supervisors systemwide grew 19% while the number of tenured and tenure-track faculty fell 3%.
The number of permanent faculty was reduced even as the student population increased 24% during that time, according to the report.
Its release comes as the faculty group hopes to reopen negotiations with the university on salary and benefits in May.
The union represents about 25,000 Cal State professors, lecturers, librarians, counselors and coaches.  www.latimes.com/local/education/la-me-cal-state-trustees-20150325-story.html
UC Student Association Won't Take Napolitano's crap UC president Janet Napolitano apologized Thursday for a crude remark she made the day before about student protesters who interrupted a regents meeting.
But the UC Student Assn. is not in a forgiving mood.
In a statement released Thursday night, the student organization said Napolitano's private description, captured on video, of the protest as "crap" showed "a disturbing disconnect with the students she serves" and was a slap at free expression.
"Her role as president has given her the opportunity to be a true champion for students and the future of public higher education, but the comments she made point to disrespect for public expression of the student interest," Jefferson Kuoch-Seng, president of the UC Student Assn., said in the statement.
"It takes a lot of courage to speak in public in front of figures of authority, and being vulnerable about concerns," the statement continued. "To hear this come from the president of the University makes it even more challenging for students to come forward to share their thoughts with university administration, especially when it is accompanied by an intimidating police presence."
As student protesters interrupted Wednesday morning's UC regents meeting with chanting and partial disrobing, Napolitano turned to UC regents Chairman Bruce Varner and said: "Let's go. We don't have to listen to this crap."  www.latimes.com/local/education/la-me-ln-uc-apology-20150319-story.html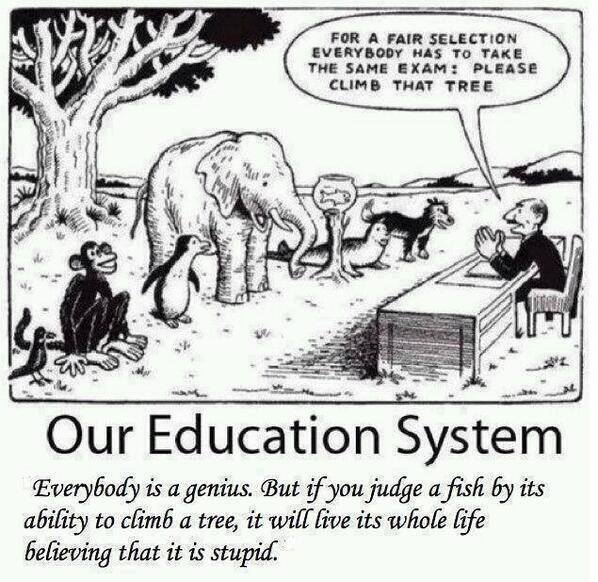 U Mich Capitalist Business School to help Continue to organize the Decay of the Schools Detroit Public Schools is partnering with international experts from the UM Ross School of Business in a restructuring effort aimed at helping to transform the district's business operations.
The UM school is offering its services for free.
"Michigan Ross shares a common bond with our colleagues of the Detroit Public Schools and that is our belief that a quality education is transformative," Alison Davis-Blake, dean of the University of Michigan's Ross School of Business, said Monday in a statement. "We applaud DPS for making a commitment to ongoing leadership development and strategic planning for their future, and the future of their students, and are proud to offer our expertise to support this partnership."
In a news release, DPS said the district has pledged to create "a high performance environment," provide necessary resources and technology, use "comprehensive performance management" and promote behavior "that reinforces a lean, agile performance-driven culture."
The project will be led by a team of senior faculty members from the Ross School, under the direction of Kim Cameron, the school's William Russell Kelly professor of management and organizations. DPS administrators, teachers, principals and other staff members will spend time with the UM team at the Ross School, and Ross faculty will make follow-up visits to the district.  www.detroitnews.com/story/news/local/wayne-county/2015/03/23/detroit-public-schools-restructuring-university-michigan/70328600/
The International Hot War of the Rich on the Poor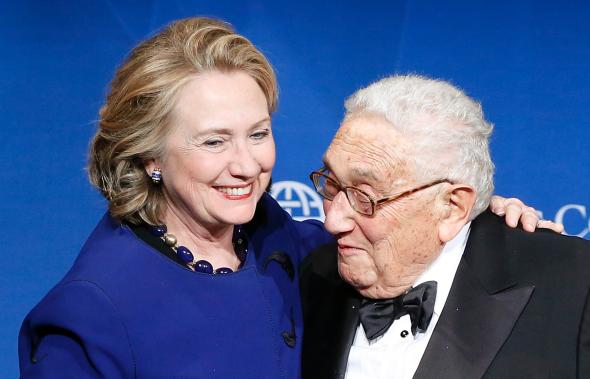 Cuckoldette Hilbillary loves Strangelove……and gets even with Bill
Maybe it was all about that rascal Henry An examination of the server that housed the personal email account that Hillary Rodham Clinton used exclusively when she was secretary of state showed that there are no copies of any emails she sent during her time in office, her lawyer told a congressional committee on Friday.
After her representatives determined which emails were government-related and which were private, a setting on the account was changed to retain only emails sent in the previous 60 days, her lawyer, David Kendall, said. He said the setting was altered after she gave the records to the government.
"Thus, there are no hdr22@clintonemail.com emails from Secretary Clinton's tenure as secretary of state on the server for any review, even if such review were appropriate or legally authorized," Mr. Kendall said in a letter to the House select committee investigating the 2012 attacks in Benghazi, Libya.
The committee subpoenaed the server this month, asking Mrs. Clinton to hand it over to a third party so it could determine which emails were personal and which were government records.
At a news conference this month, Mrs. Clinton appeared to provide two answers about whether she still had copies of her emails. First, she said that she "chose not to keep" her private personal emails after her lawyers had examined the account and determined on their own which ones were personal and which were State Department records. But later, she said that the server, which contained personal communication by her and her husband, former President Bill Clinton, "will remain private."  www.nytimes.com/2015/03/28/us/politics/no-copies-of-hillary-clinton-emails-on-server-lawyer-says.html?hp&action=click&pgtype=Homepage&module=first-column-region&region=top-news&WT.nav=top-news
Obamagogues' Forever war In Afghanistan (just for drone strikes, you know) President Obama's decision to maintain troop levels in Afghanistan through 2015 is partly designed to bolster American counterterrorism efforts in that country, including the Central Intelligence Agency's ability to conduct secret drone strikes and other paramilitary operations from United States military bases, administration officials said Tuesday.
Mr. Obama on Tuesday announced that he would leave 9,800 American troops in Afghanistan until at least the end of the year. The announcement came after a daylong White House meeting with President Ashraf Ghani of Afghanistan. The two men said the decision was a necessary response to the expected springtime resurgence of Taliban aggression and the need to give more training to the struggling Afghan security forces.
But two American officials said that a significant part of the deliberations on the pace of the withdrawal had been focused on the need for the C.I.A. and military special operations forces to operate out of two large military bases: Kandahar Air Base in southern Afghanistan and a base in Jalalabad, the biggest city in the country's east. Reducing the military force by half from its current level, as planned, would have meant closing the bases and relocating many of the C.I.A.'s personnel and its contractors.  www.nytimes.com/2015/03/25/world/asia/ashraf-ghani-of-afghanistan-wants-us-troops-to-stay-longer.html?hp&action=click&pgtype=Homepage&module=first-column-region&region=top-news&WT.nav=top-news&_r=0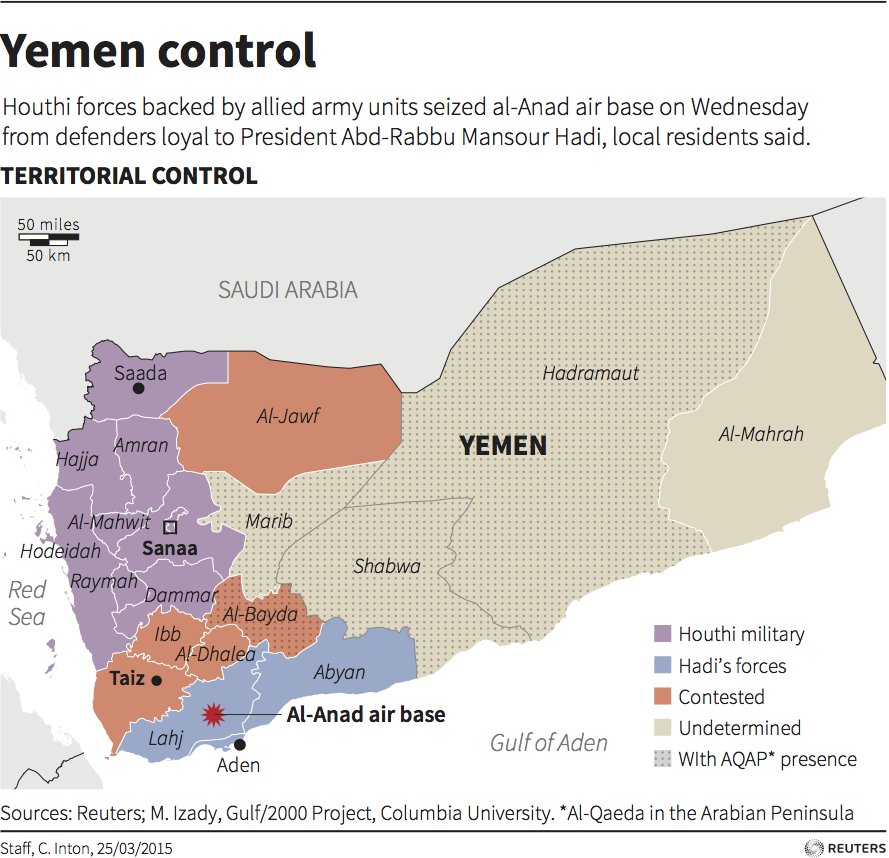 The Yemen Geopolitical Oil Chokepoint  www.businessinsider.com/war-in-yemen-could-threaten-one-of-the-worlds-most-important-oil-choke-points-2015-3
Barbarism rising; Wahhabi Monarcho Fascist US Ally Saudis bomb Competing Fanatics in Yemen Saudi-led coalition troops have bombed Houthi targets in Yemen for a third consecutive night, and claim to be in complete control of Yemen's airspace.
The air strikes early on Saturday hit targets in the city of Hudaydah on the Red Sea Coast, the Houthi stronghold of Saada in the north, and military installations in and around the capital Sanaa.
The air strikes also struck the base of Yemen's former President Ali Abdullah Saleh, who ruled the country for more than 30 years. Saleh is believed to have fled to Sanhan, near the capital.
The air strikes come amid reports of ground fighting between forces loyal to President Abd-Rabbu Mansour Hadi and the Houthi rebels in the southern port of Aden.
The spokesman for the Arab coalition bombing Houthi targets in Yemen, Brigadier General Ahmed Asiri, said that Saudi Arabia and its allies will do whatever it takes to stop Yemen's second largest city from falling to the Shia rebels.
Asiri said in Riyadh on Friday that the coalition's "main objective [is] to protect the government in Aden".
Asiri's comments came as a US defence official told Al Jazeera that US forces had rescued two Saudi airmen on Thursday who had ejected from their F-15 fighter jets over the Gulf of Aden. The official said a HH-60 helicopter from Djibouti recovered the Saudi airmen in international waters.  www.aljazeera.com/news/2015/03/yemen-aden-saudi-arabia-150327174924579.html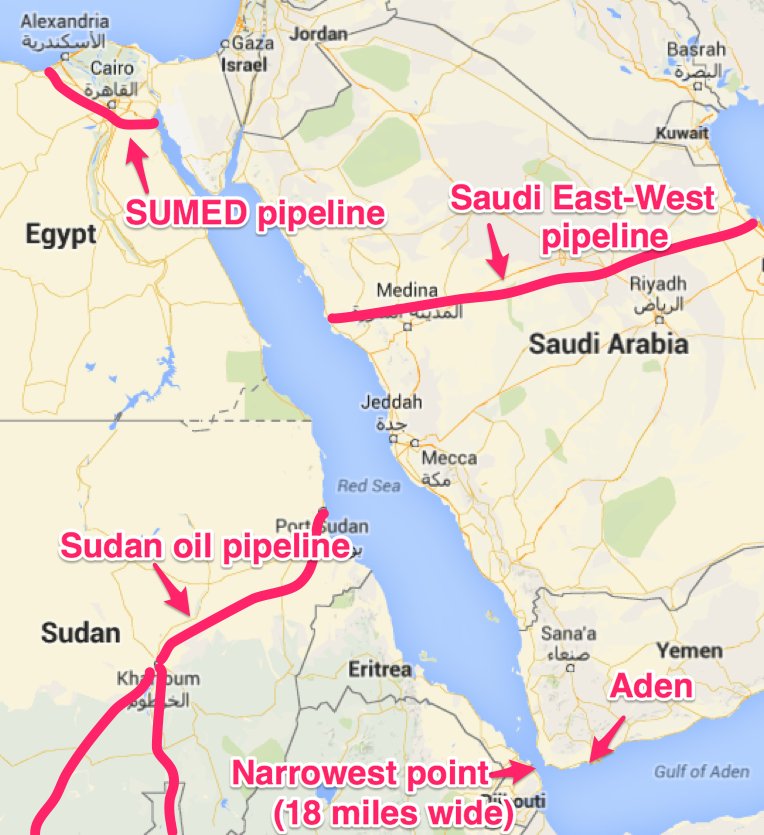 Iran Backed Religious Fanatics Seize info on US Spy ops in Yemen (plus capital) while Saudi Wahabbi lunatics bomb them (can we say barbarism rising?) Secret intelligence files held by Yemeni security forces and containing details of American intelligence operations in the country have been looted by Iran-backed militia leaders, exposing names of informants and plans for U.S.-backed counter-terrorism operations, U.S. officials say.
U.S. intelligence officials believe additional files were handed directly to Iranian advisors by Yemeni officials who have sided with the Houthi militias that seized control of the capital of Sana last September and later toppled the U.S.-backed president.
For American intelligence networks in Yemen, the damage has been severe. Until recently, U.S. forces deployed in Yemen had worked closely with President Abdu Rabbu Mansour Hadi's government to track and kill Al Qaeda operatives, and President Obama hailed Yemen six months ago as a model for counter-terrorism operations.
But the identities of local agents were considered compromised after Houthi leaders in Sana took over the offices of Yemen's National Security Bureau, which had worked closely with the CIA and other intelligence agencies, according to two U.S. officials who spoke on condition of anonymity to discuss sensitive operations.
Yemeni intelligence officers still loyal to Hadi's besieged government burned some secret files, one official said. But they couldn't destroy all of them before the Houthi forces, whose leaders have received some weapons and training from Iran, took control.
The loss of the intelligence networks, in addition to the escalating conflict, contributed to the Obama administration's decision to halt drone strikes in Yemen for two months, to vacate the U.S. Embassy in Sana last month and to evacuate U.S. special operations and intelligence teams from a Yemeni air base over the weekend. The Houthis claimed Wednesday that they had captured that base, Anad, as new fighting broke out in and around the strategic seaport of Aden, the country's financial hub, where Hadi had taken refuge. Over the weekend, the Houthis seized the central city of Taiz.  www.latimes.com/world/middleeast/la-fg-us-intelligence-yemen-20150325-story.html#page=1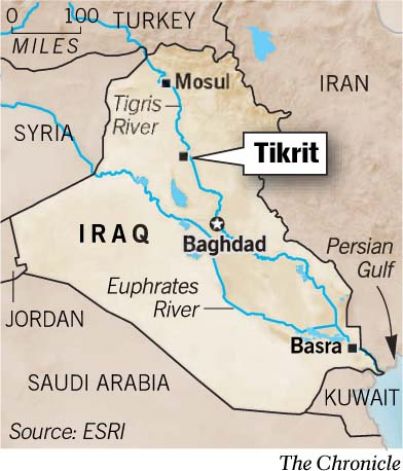 Trillion $ Iraqi Forces Happy To Wait Behind US Bombing (again) and Iran's fighters Here at the headquarters of Iraqi ground forces, after three days of American airstrikes that at times witnesses here described as "carpet bombing," Iraq's military seemed in no great hurry on Saturday to press its advantage.
It also seemed to be moving very slowly on promises to withdraw Shiite militias from the battlefield.
An Iraqi Air Force C-130 carrying 150 fresh militia volunteers, a dozen federal police officers, a few soldiers back from leave and two American journalists landed here late in the morning. Although the intensive bombardment of the night had eased, within half an hour two large explosions rattled the windows of the Salahuddin Operations Command building as bombs dropped by unseen aircraft brought satisfied smiles from the assembled military men.
Missing from this picture was any sense of urgency. The holdouts from the Islamic State, also known as ISIS or ISIL, who remain in the center of Tikrit are believed to number "about 400," as one general here said. But the extremists have so far held off an offensive by an estimated 30,000 Iraqi troops and volunteer militiamen for nearly four weeks.
After refusing any American assistance, the Iraqi military formally requested it, and the American-led coalition began bombing on Wednesday, with explosions heard in the city as often as twice a minute at night. So far, at least, that has not spurred any Iraqi ground advance.
"There is a plan, and we are going as planned," said Lt. Gen. Riyadh Jalal Tawfiq, the commander of Iraqi Army ground forces nationwide. "It's a battle that's going on right now," he added. "We're not in any hurry."
At the Salahuddin Operations Command, a joint headquarters for the army, the police and the militias, known as the popular mobilization committees, Shiite militiamen came and went regularly. The front line turned out to be only about half a mile away, on the other side of now-shuttered Tikrit University, where the operations command is.  www.nytimes.com/2015/03/29/world/middleeast/iraqi-forces-in-no-hurry-to-expel-isis-from-tikrit.html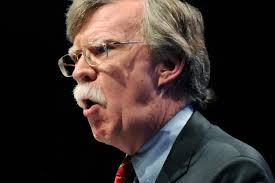 Psycho John Bolton (UN Ambassador) "Bomb Iran"  he inescapable conclusion is that Iran will not negotiate away its nuclear program. Nor will sanctions block its building a broad and deep weapons infrastructure. The inconvenient truth is that only military action like Israel's 1981 attack on Saddam Hussein's Osirak reactor in Iraq or its 2007 destruction of a Syrian reactor, designed and built by North Korea, can accomplish what is required. Time is terribly short, but a strike can still succeed.
Rendering inoperable the Natanz and Fordow uranium-enrichment installations and the Arak heavy-water production facility and reactor would be priorities. So, too, would be the little-noticed but critical uranium-conversion facility at Isfahan. An attack need not destroy all of Iran's nuclear infrastructure, but by breaking key links in the nuclear-fuel cycle, it could set back its program by three to five years. The United States could do a thorough job of destruction, but Israel alone can do what's necessary. Such action should be combined with vigorous American support for Iran's opposition, aimed at regime change in Tehran.
Mr. Obama's fascination with an Iranian nuclear deal always had an air of unreality. But by ignoring the strategic implications of such diplomacy, these talks have triggered a potential wave of nuclear programs. The president's biggest legacy could be a thoroughly nuclear-weaponized Middle East.  www.nytimes.com/2015/03/26/opinion/to-stop-irans-bomb-bomb-iran.html?_r=0
We're Baaaack! US Bombs Tirkit as Trillion $ Iraqi Troops Look for help from Iran  U.S. raids in support of a ground offensive on the northern Iraqi city of Tikrit were underway Wednesday, a senior U.S. official said, after Washington gave the green light to airstrikes to assist Iranian-backed Iraqi forces attempting to wrest the city from fighters from the Islamic State in Iraq and the Levant (ISIL).
"These strikes are intended to destroy ISIL strongholds with precision, thereby saving innocent Iraqi lives while minimizing collateral damage to infrastructure," said Lt. Gen. James Terry, commanding general of the U.S.-led operation. He added: "This will further enable Iraqi forces under Iraqi command to maneuver and defeat ISIL in the vicinity of Tikrit."
Prior to the airstrikes being confirmed, the Pentagon said the United States had started intelligence, surveillance and reconnaissance flights over the besieged city.
Washington and Baghdad had been discussing possible American raids for days in a bid to revive a push against the extremists that had seemingly stalled.
But the prospect of U.S. airstrikes in Tikrit raises sensitive questions about participating in an Iraqi campaign that has been spearheaded by Iranian-backed Iraqi militias. america.aljazeera.com/articles/2015/3/25/us-has-discussed-possible-tikrit-strikes-with-iraq.html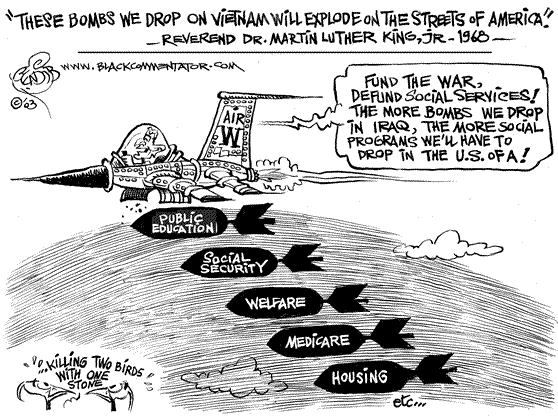 San Diego is So Proud of Precision Bombing  U.S. and coalition military forces — including the aircraft carrier USS Carl Vinson from San Diego — continue to attack ISIS terrorists in Syria and Iraq, with 10 air strikes over a 24-hour period ending Saturday.
Forces from he United States and coalition partners have been carrying out attacks daily since last August as part of operation Inherent Resolve.
The Islamic State of Iraq and the Levant, also known as ISIS or ISIL, seeks to set up a "caliphate" governing all Muslim countries in the Mideast, and has used brutal terrorist tactics.
Here is a list of the most recent airstrikes  timesofsandiego.com/military/2015/03/22/uss-carl-vinson-continues-airstrikes-against-isis-in-iraq-syria/
US Forces Flee Yemen  The United States has evacuated its remaining military personnel from Yemen because of the deteriorating security situation, US officials have confirmed.
On Saturday, Yemeni officials said about 100 US troops were leaving an air base near a southern city that was stormed by al-Qaeda fighters on Friday.
There has been mounting violence by rival armed groups in Yemen, including Houthi rebels, al-Qaeda and IS.
The UN Security Council is holding an emergency meeting on Yemen on Sunday.
It was requested by Yemeni President Abdrabbuh Mansour Hadi, who fled to the southern port city of Aden after the capital was taken over by Houthis last month.  www.theguardian.com/world/2015/mar/17/venezuela-advert-new-york-times-obama-national-security-threat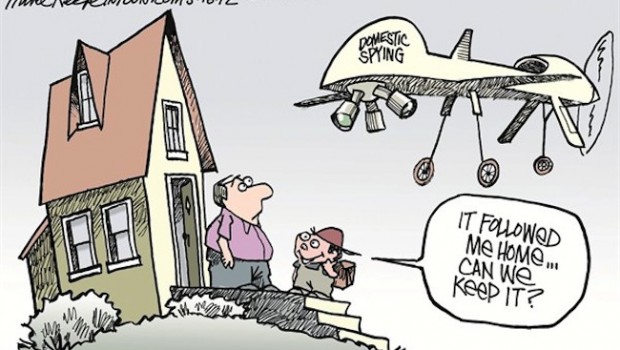 Syria Shoots Down US Drone. US Says: Hey! Stop that! The US has warned Damascus not to interfere in its ongoing air campaign in Syria, after a US drone was shut down over the coastal province of Latakia.  "We certainly continue to believe that that is what the Assad regime [sic] should do, which is not interfere with our ongoing efforts there as we deal with ISIL and some other extremists that may pose a threat to the United States and our interests around the world,"  White House spokesman Josh Earnest said on Thursday.
"That — our insistence that they not interfere is — still applies," he said.
On Tuesday night, Syrian media reported that the country's air force had targeted a US surveillance jet over Latakia. The Syrian television also broadcast footage of the drone's wreckage.
The US military confirmed that it "lost contact with a US MQ-1 Predator unarmed remotely piloted aircraft operating over northwest Syria."
A senior US Defense Department official also warned Syria over the downing of the aircraft, USA Today reported.
But, the official, who spoke on condition of anonymity, said it seems that the mistake may have been on part of US forces that allowed the Predator to wander away into "sensitive airspace."  www.presstv.ir/Detail/2015/03/20/402681/US-warns-Syria-over-downing-drone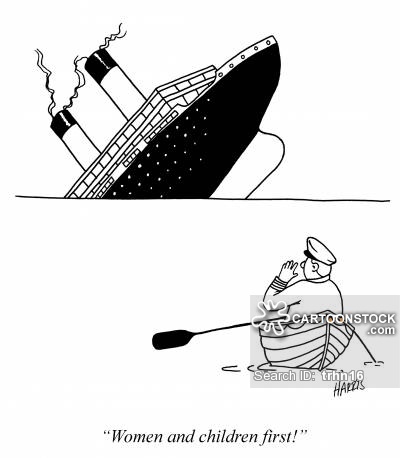 Navy Fires another Commander  The Navy fired the commander of an organization whose aircraft allow the president and the secretary of defense to directly contact the submarines, bombers and land-based missiles that comprise the nation's strategic nuclear force.
A Navy statement said Capt. Heather E. Cole was relieved of her duties as commander of Strategic Communications Wing 1, based at Tinker Air Force Base, Oklahoma, for what it called a "loss of confidence" in her ability to lead.
A spokeswoman, Cmdr. Jeannie Groeneveld, said the firing was based on findings of an investigation into her management of the wing. Details were not released.
Cole's air wing has no role in operating nuclear weapons but is responsible for the Navy squadrons whose E-6B Mercury aircraft provide communications links between the president and the nuclear forces.  www.greenfieldreporter.com/view/story/f06a072fc70c4eec84503a7c6c0866c3/US–Navy-Firing
Venezuela Demands US Dump "National Security Threat" Label Venezuela's foreign ministry has demanded President Obama retract an executive order declaring the South American state a threat to US national security in a combative full-page advert published in the New York Times.
The advertisement – published under the title: "Letter to the people of the United States: Venezuela is not a threat" – also demands the cancellation of sanctions against seven senior law enforcement and military officials, accused by the US of corruption and human rights violations.
The order, issued last week, blocks the seven individuals – including Venezuela's head of intelligence and a senior prosecutor – from entering the US, freezes their assets in the country, and prohibits US citizens from engaging in business with them.
The advert, published on Tuesday, frames the sanctions as an attack on Venezuela's sovereignty.
"Never before in the history of our nations, has a president of the United States attempted to govern Venezuelans by decree," the letter argues. "It is a tyrannical and imperial order and it pushes us back to the darkest days of the relationship between the United States and Latin American and the Caribbean."  www.theguardian.com/world/2015/mar/17/venezuela-advert-new-york-times-obama-national-security-threat
Children of the poor killing other children of the poor, for the rich: Military Teen Suicides California adolescents from military families are more likely than non-military youth to think about, plan and attempt suicide, according to a new study by researchers at the University of Southern California and Bar Ilan University in Israel.
Military-connected teens are also at a higher risk of requiring medical care because of a suicide attempt, according to the study, which appears in the journal European Child & Adolescent Psychiatry.
Researchers found that nearly 12 percent of military-connected youth reported attempting suicide, compared to 7 percent of non-military-connected youth. Approximately 24 percent of military-connected youth reported seriously considering suicide compared to 18 percent of civilian youth.  timesofsandiego.com/military/2015/03/21/study-teens-from-military-families-at-higher-risk-for-suicide/
The International Economic War of the Rich on the Poor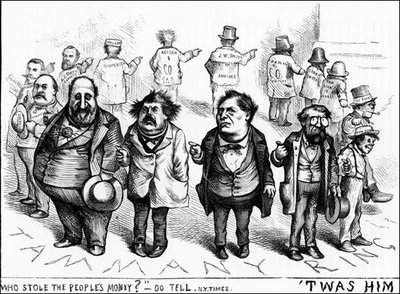 Stiglitz: We've Been Brainwashed! (no There is no Left) The fact that the 1 percent has so successfully shaped public perception testifies to the malleability of beliefs. When others engage in it, we call it "brainwashing" and "propaganda." We look askance at these attempts to shape public views, because they are often seen as unbalanced and manipulative, without realizing that there is something akin going on in democracies, too. What is different today is that we have far greater understanding of how to shape perceptions and beliefs — thanks to the advances in research in the social sciences.
It is clear that many, if not most, Americans possess a limited understanding of the nature of the inequality in our society: They believe that there is less inequality than there is, they underestimate its adverse economic effects, they underestimate the ability of government to do anything about it, and they overestimate the costs of taking action. They even fail to understand what the government is doing — many who value highly government programs like Medicare don't realize that they are in the public sector.
In a recent study respondents on average thought that the top fifth of the population had just short of 60 percent of the wealth, when in truth that group holds approximately 85 percent of the wealth. (Interestingly, respondents described an ideal wealth distribution as one in which the top 20 percent hold just over 30 percent of the wealth. Americans recognize that some inequality is inevitable, and perhaps even desirable if one is to provide incentives; but the level of inequality in American society is well beyond that level.)  www.salon.com/2012/06/14/weve_been_brainwashed/
The Emergence of Fascism as a Popular Mass Movement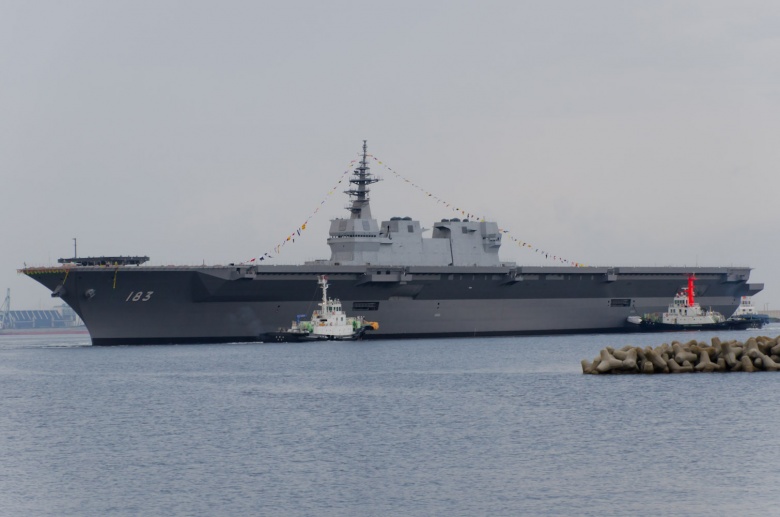 Japan Rearms Japan's largest warship since World War II has just entered service. Japan's Maritime Self Defense Force (JMSDF) took delivery on Wednesday of the Izumo, a helicopter carrier "as big as the Imperial Navy aircraft carriers that battled the United States in the Pacific."
The Izumo was indigenously constructed at a shipyard in Yokohama, near Tokyo, at a cost of around $1.5 billion. It is named after the former Izumo province in western Honshu. In Japanese mythology, the entrance to yomi (hell) is located in Izumo.
Perhaps this is apt, as the ship's capacities definitely have the ability to dispatch Japan's foes. The Izumo displaces 19,500 tons and is 248 meters (814 feet) long. According to Japanese Defense Minister Gen Nakatani, the ship will improve the Japanese Self-Defense Forces' capacity to deal with submarines: "As well as having the capacity to search for submarines itself, it will be able to deal with submarines over a larger area as it's equipped with a lot of helicopters."The ship can carry nine helicopters, in addition to 470 personnel. However, in theory, the ship can carry over twenty aircraft. According to reports, while the Izumo "does not have a catapult necessary to launch fixed-wing fighters, a planned vertical-take-off-and-landing (VTOL) variant of the F-35 could fly from the Izumo's flight deck." This basically makes the Izumo—which gives Japan its largest naval flat surface since the Second World War—an "aircraft carrier in disguise."  nationalinterest.org/blog/the-buzz/japans-navy-unveils-aircraft-carrier-disguise-12483
Solidarity for Never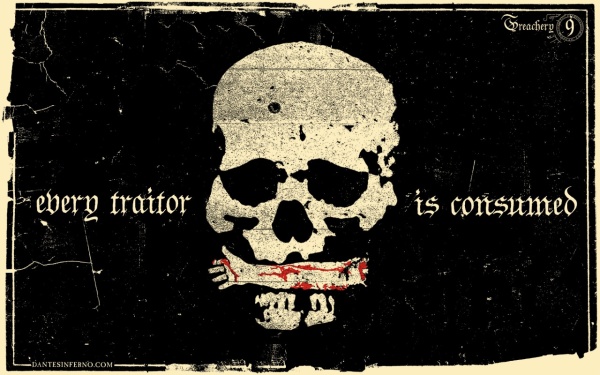 NEA Warns Union Tops Against Us vs Them Mentality "Teachers can disengage from the union when meetings turn into yelling matches where site reps speak disparagingly about administration in a way that contributes to an adversarial 'us vs. them' culture. It is frustrating when union leaders appear to blanket all external support partners with suspicion and ill intent."  www.eiaonline.com/2015/03/23/rock-the-union/
The Full NEA "Action Plan" (thanks Mike A)  www.eiaonline.com/NEA-Teach-Plus-Rock-The-Union-Action-Guide.pdf
UAW Bosses Prepare Ranks for Another Two-tier, no strike, save the auto bosses, contract  At a press conference following the union's two-day bargaining convention here, Williams said it's important to bargain contracts that put each of the companies on the same competitive plane. That way, they can compete on the quality of their vehicles and customer satisfaction rather than on differing labor cost rates, he said.
"We definitely believe in pattern bargaining," Williams said. "It's essential to a level playing field."
Negotiating a pattern agreement across all three automakers will be difficult.
Fiat Chrysler Automobiles enjoys about a $10-an-hour labor cost advantage over domestic rivals Ford Motor Co. and General Motors, according to the Center for Automotive Research in Ann Arbor, Mich.
The main reason is that FCA uses a much higher percentage of entry-level Tier 2 workers than either Ford or GM. About 42 percent of FCA's hourly U.S. work force is Tier 2, while it's 29 percent at Ford and 20 percent at GM.
FCA has benefited from a 2009 pre-bankruptcy deal with the UAW that allowed it to suspend a cap on Tier 2 hiring at about 20 percent of its total work force.
With the cap gone and U.S. vehicle sales growing since then, FCA has hired several thousand workers, all of them under Tier 2 wage and benefit packages that are roughly half the compensation paid to veterans, or Tier 1 workers.
Tier 2 workers earn wages of between $15 and $19 an hour vs. $28 an hour for Tier 1.  www.autonews.com/article/20150325/OEM01/150329903/uaw-to-press-for-pattern-labor-deals-in-detroit-3-talks-williams-says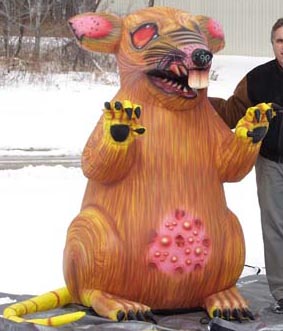 Unions are Trojan Horses, but Workers aren't powerless the long-simmering dispute between West Coast port owners and the International Longshore and Warehouse Union had already been settled, but everywhere I went at the International Home and Housewares Show, people were still talking about it. The standoff left ships sitting offshore, unable to unload their cargo, and snarled everyone's supply chains into the kind of knot that you have to spend weeks in the basement untangling. Product launches were being delayed, and retailers were making nervous noises about empty shelves.
The showdown at the ports was very bad for the U.S. economy, which lost an estimated $2 billion a day as food rotted and ships idled. But it seems to be good for the port workers, though the details of the tentative agreement are somewhat scarce. Through solidarity and aggressive bargaining, the ILWU won higher wages and other concessions from an employer group that is not afraid to play hardball.
If you're hoping that trade unionism can be resurrected in the U.S. — and along with it the high wage growth and lower inequality that characterized mid-century America — this might seem like a hopeful sign. In fact, it's the opposite. The very factors that enabled the longshoremen to drive such a high bargain are the same factors that are killing unions and lowering wages for low- and medium-skilled workers in the rest of the economy; the ILWU's victory just tells you how bad their bargaining position is.
Whither labor? The last year has been filled with interesting stories on this front: The United Automobile Workers union is still struggling to organize Volkswagen's plant in Chattanooga, Tennessee, despite the support of the company and its German unions; local governments are mandating massive hikes in the minimum wage supported by dubious readings of the available evidence; and meanwhile, the governor who won an epic showdown with Wisconsin's public-sector unions may well be the next president of the United States. And did I mention that Wal-Mart, after spending years strenuously resisting pressure to raise wages, went ahead and announced generous increases? What the flaming heck is going on with our labor markets?
Well, let me see if I can boil it down for you:http://www.bloombergview.com/articles/2015-03-23/unions-are-powerless-workers-aren-t-
Spy versus Spy
DEA, Hookers, Exploiters, and their Pals in the Cartels  Agents of the Drug Enforcement Administration reportedly had "sex parties" with prostitutes hired by drug cartels in Colombia, according to a new inspector general report released by the Justice Department on Thursday.
In addition, Colombian police officers allegedly provided "protection for the DEA agents' weapons and property during the parties," the report states. Ten DEA agents later admitted attending the parties, and some of the agents received suspensions of two to 10 days.
The stunning allegations are part of an investigation by the Justice Department's inspector general into claims of sexual harassment and misconduct within DEA; FBI; the Bureau of Alcohol, Tobacco, Firearms and Explosives; and the U.S. Marshals Service. The IG's office found that DEA did not fully cooperate with its probe….The Oversight panel is also investigating allegations into the Secret Service that agents there hired prostitutes in Colombia while advancing a trip for President Barack Obama….
The DEA "sex parties" in Colombia, though, are by far the most damaging allegations.
"The foreign officer allegedly arranged 'sex parties' with prostitutes funded by the local drug cartels for these DEA agents at their government-leased quarters, over a period of several years," the IG report says.
Other allegations outlined in the report include:
* A deputy U.S. Marshal "entered into a romantic relationship" with a fugitive's spouse and would not break off the relationship for more than a year, even after being told by supervisors to end it;
* An ATF "Director of Industry Operations" had "solicited consensual sex with anonymous partners and modified a hotel room door to facilitate sexual play." The ATF employee even disabled a hotel's fire detection system, and when caught by the hotel, said he had done it before;
* "For over 3 years, an ATF Program Manager failed to report allegations that two training instructors were having consensual sex with their students. According to the incident report, the Program Manager learned the same instructors had engaged in substantially the same activities 3 years earlier but had merely counseled the training instructors without reporting the alleged activities" to the Internal Affairs Division. more: www.politico.com/story/2015/03/dea-sex-parties-colombia-report-116413.html#ixzz3Vj44FQDC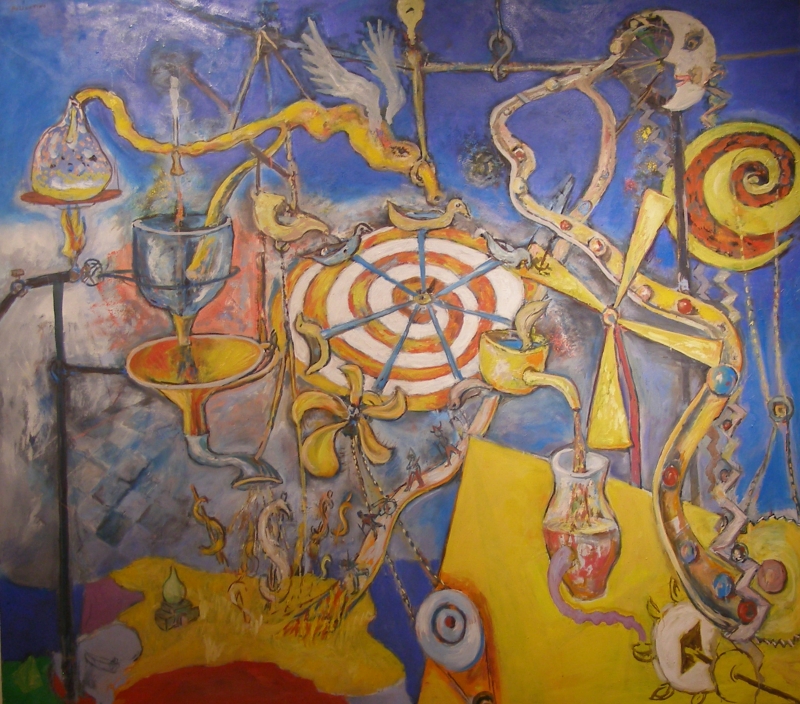 The perpetual war machine…
Spy Vs Spy + Perpetual War Produces Weird Law Imagine that someone has wronged you, and you sue them. Then the government magically appears in court and asks that your suit be dismissed because, for reasons it won't tell you, state secrets might be dredged up in the course of the litigation. You have no idea what they're talking about. But after secret discussions with the judge from which both you and the defendant are excluded, the court dismisses your suit.
This Kafkaesque scenario couldn't happen in the U.S., right? Not until Monday, it couldn't. But a federal judge in the Southern District of New York just did exactly this, dismissing a defamation suit by Greek shipping magnate Victor Restis against a shady advocacy group called United Against Nuclear Iran.
This is the first time a U.S. court has dismissed a lawsuit on the basis of state secrets when the case didn't involve either the government or a defense contractor deeply enmeshed with classified government contracts. It's also a marvelous example of how secrecy fundamentally distorts the legal process and subverts the rule of law.
Usually when I write about a case, I begin by describing the facts. Here the facts are so secret I can barely say anything. United Against was founded in 2008 by a former CIA director and a group of retired diplomats to advocate against the nuclear Iran. Its board includes former directors of foreign intelligence services including the U.K.'s MI-6, Germany's BND — and Israel's Mossad.
One of the strategies pursued by United Against is a campaign to "name and shame" entities that trade with Iran. The organization named Restis, who in turn sued United Against for falsely claiming his companies were "frontmen for the illicit activities of the Iranian regime."
The Department of Justice intervened in September, asserting the state secrets privilege. That so-called privilege doesn't come from the Constitution or from statute. It's an unwritten judicial rule that allows the government to block discovery of information through ordinary litigation "when disclosure would be inimical to national security," as the district court described it.
What followed would be comical if it weren't so serious. The government asserted privilege "by submitting classified declaration by the head of the department which has control over the matter." But even the identity of that official is itself a secret that the court declined to reveal. The government said that "disclosing even the identity of the agency involved creates an unwarranted risk of exposing the information it seeks to protect."
The court accepted that argument.  www.bloombergview.com/articles/2015-03-25/iran-case-is-so-secret-it-can-t-go-on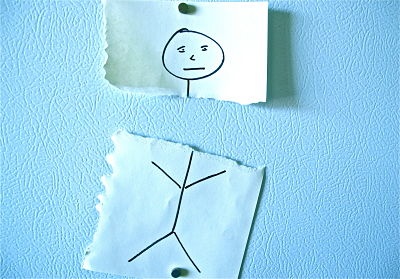 The Mind/Body Split in the Spy Agencies: FBI and CIA While bureau officials have long extolled the importance of intelligence analysts, the report, by the F.B.I. 9/11 Review Commission, found that the bureau "still does not sufficiently recognize them as a professionalized work force with distinct requirements for investment in training and education." The F.B.I. director, James B. Comey, acknowledged the problem and said that empowering analysts was one of his main goals.
At the C.I.A., where analysts have had a central role since its founding, they long worked largely apart from the "operators," who work in the field overseas recruiting agents. This month, John O. Brennan, the C.I.A. director, announced that analysts and operators would be combined in 10 new "mission centers," following the model of the agency's Counterterrorism Center. That may give the analysts greater day-to-day influence on operations.  www.nytimes.com/2015/03/27/us/cia-officers-and-fbi-agents-meet-your-new-partner-the-analyst.html?mabReward=R2&module=WelcomeBackModal&contentCollection=Middle%20East&region=FixedCenter&action=click&src=recg&pgtype=article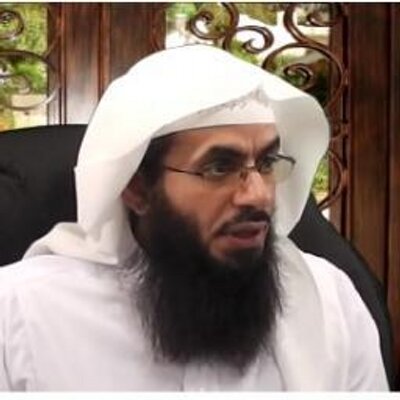 IS Pal in Michigan heads to court Ahmad Jebril, a Dearborn cleric popular with ISIS fighters from the West, is scheduled to be in court today in U.S. District Court in Detroit.
Jebril was to appear as the U.S. Attorney's Office in Detroit tries to pressure him to answer questions about his finances, concerned that he might be getting money illegally. On Twitter and Facebook, Jebril's supporters urged today people to pray for him as he makes his court appearance.
The U.S. Attorney's Office in Detroit said in recent court filings that Jebril, 43, a religious leader with an international following, is deliberately not complying with the terms of his probation in his fraud case and misleading authorities about the sources of his money and assets.
Jebril was convicted in 2005 on 42 counts of financial fraud, served 61/2 years in prison and was released in 2012 with three years of probation that ends March 30. He owes more than $250,000 in restitution, of which he has paid $3,080, according to a court filing by the U.S. Attorney's Office.
Prosecutors said in a court filing last month that if Jebril doesn't provide answers, he should be held in contempt of court.
Jebril is the most popular religious leader among ISIS fighters from the West and has communicated with ISIS fighters, according to a report last year by the London-based International Centre for the Study of Radicalisation and Political Violence.  www.freep.com/story/news/local/michigan/wayne/2015/03/24/court-hearing-today-dearborn-cleric-isis/70382320/
The Magical Mystery Tour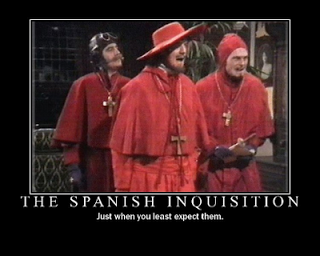 Victims Say Pope Should Oust Chilean bishop  We applaud the two victims on the pope's abuse panel who are speaking out against the promotion of a corrupt prelate. We call on Francis to reverse himself and out the Chilean bishop he just appointed.
Marie Collins and Pete Saunders are expressing concern over the elevation of Bishop Juan Barros who faces credible allegations of witnessing and concealing child sex crimes by Fr. Fernando Karadima.
abcnews.go.com/International/wireStory/popes-sex-abuse-commission-alarmed-bishop-appointment-29925421
Rewarding wrongdoers encourages wrongdoing. In some ways, this pope differs from his predecessors. But with clergy sex abuse and cover up cases, he differs little. Francis is way more adept at saying the right things about predator priests and complicit bishops. But he steadfastly refuses to do the right things about them.
Actions matter, not words. And kids are endangered when those who ignore or hide child sex crimes are promoted. Barros' elevation essentially signals to victims that their pain doesn't matter to the church hierarchy and to bishops that protecting predators is still valued by the church hierarchy.  www.snapnetwork.org/vatican_victims_say_pope_should_oust_chilean_bishop
The Best and Worst Things in the History of the World