We Say Fight Back!
Protesters heckle Richard Spencer at Univ. of Florida talk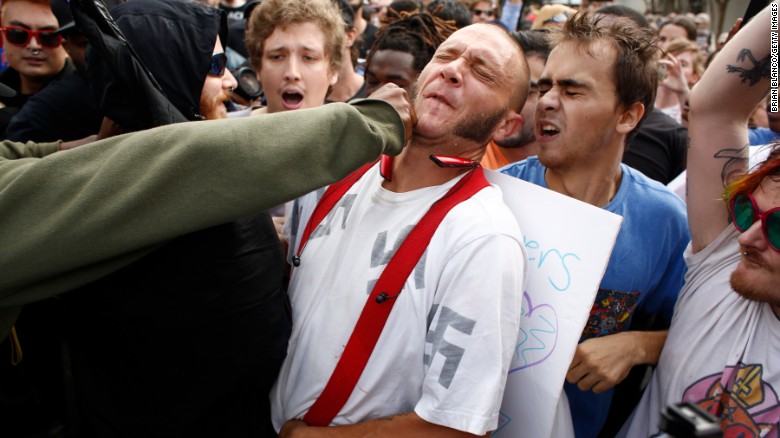 The talk was Spencer's first planned speech on a college campus since he and others participated in the "
Unite the Right
" rally in Charlottesville, Virginia, in August.
With an intensive police presence, protesters chanted, "We don't want your Nazi hate" and "Nazi scum off our streets." The anti-Spencer protesters, who vastly outnumbered the supporters, carried signs against fascism, neo-Nazis and white supremacy.
Spencer took the stage at the Phillips Center at just after 2:45 p.m. Those in the venue, many of whom stood with their fists raised, loudly booed and chanted lines like "Go home Spencer" and "Nazis are not welcome here."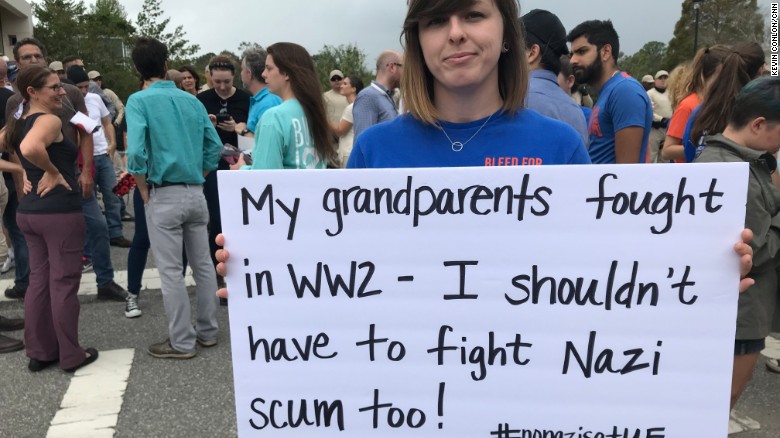 www.cnn.com/2017/10/19/us/university-florida-richard-spencer-speech/index.html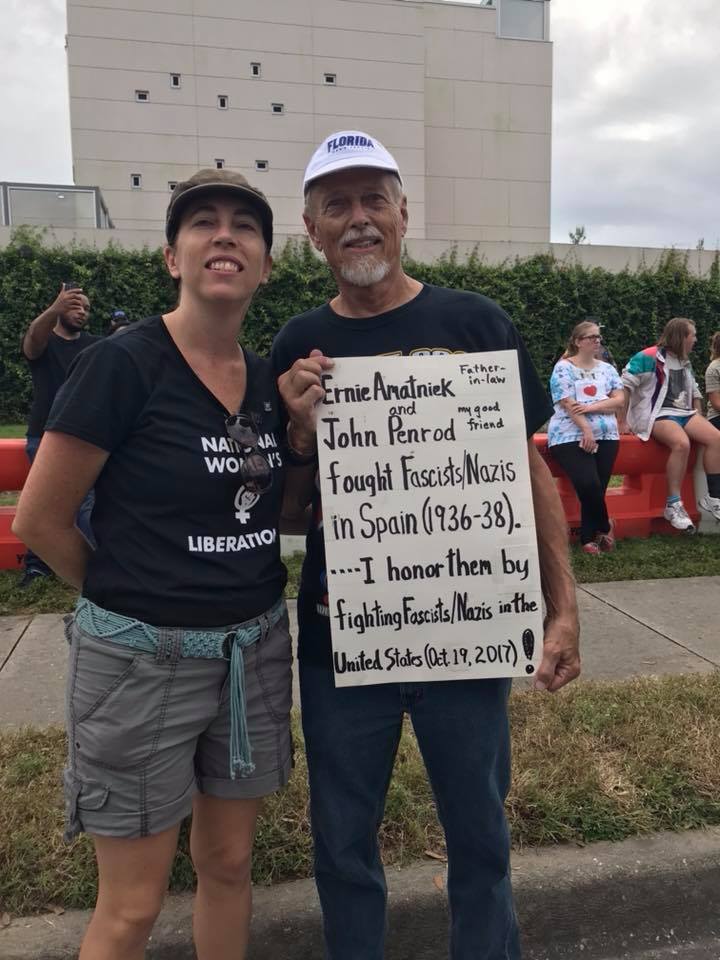 Right–lifelong civil rights activist Dan Harmeling
Boston College Students Walk Out Of Class To Protest Racist Incidents
BOSTON (CBS) – Hundreds of students at Boston College walked out of classes Wednesday to protest what they perceive as a lack of action by the administration after racist incidents on campus.
Boston College Students Walk Out Of Class To Protest Racist Incidents
When Border Patrol Can Pull People Over
Border Patrol checkpoints and roving units are not out there to enforce vehicle laws. But that doesn't mean they don't pull over cars. They do, and while police require concrete evidence to stop a car, the Border Patrol's standard only requires that an agent has "reasonable suspicion."
Unlike other agencies, Border Patrol agents can consider race and ethnicity when deciding whether to stop a car. Koran also notes some other activities the Border Patrol have found suspicious: "not looking at agents who pulled up alongside the car, sitting rigidly upright in seats, acting nervously in the presence of Border Patrol agents or simply driving toward Los Angeles."http://www.voiceofsandiego.org/topics/news/morning-report-border-patrol-can-pull-people/?utm_source=Voice+of+San+Diego+Master+List&utm_campaign=ebe7ac81d2-Morning_Report&utm_medium=email&utm_term=0_c2357fd0a3-ebe7ac81d2-81862829&goal=0_c2357fd0a3-ebe7ac81d2-81862829
100 Years Since the Russian Revolution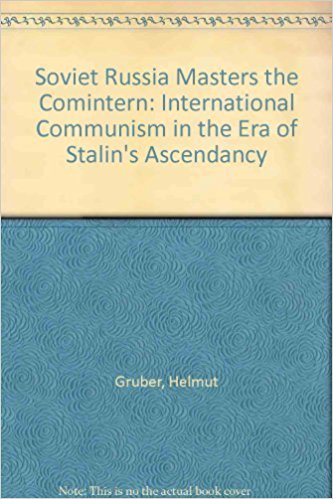 In St. Louis, Protests Over Police Violence Disrupt Economy, and Win Attention
a small but spirited group has taken to the streets of St. Louis and surrounding communities almost every night to protest police violence, inspired by the acquittal last month of Jason Stockley, a white former police officer, in the fatal shooting of Anthony Lamar Smith, who was black.
Although the demonstrations have not drawn the crowds or national media attention of those in nearby Ferguson and other cities, the outrage of Mr. Sommers reflects the surprising impact they have had.
While regional leaders say they are confident the area can thrive economically amid the demonstrations, protest leaders have gotten their attention. The protesters have largely won the public relations battle against the police — who have made some embarrassing missteps in their handling of the demonstrations — and have seized the media narrative, with the local press reporting on their complaints against particular officers and police tactics.
With a focus on disrupting the city's economy, the protests have forced the city to pay more than $3 million in police overtime and have led to lost revenue after a couple of major concerts were canceled. Demonstrations — or even just the fear of them — have prompted grocery stores and malls to temporarily close. And some wonder whether the unrest will harm the region's bid to lure the new Amazon headquarters.  www.nytimes.com/2017/10/20/us/st-louis-police-protests.html?_r=0
"Salt of the Earth": On this day-October 17, 1950- in the Grant County town of Hanover, New Mexico, workers at the Empire Zinc mine finished their shifts, formed a picket line, and began a fifteen-month strike. The classic labor film `Salt of the Earth' is based on this strike. Represented by Local 890 of the International Union of Mine, Mill, and Smelter Workers (Mine-Mill), the miners, overwhelmingly Mexican American, had voted to strike after reaching an impasse with the company over "collar-to-collar" pay (rather than paying only for the time workers spent at their individual work places inside the mine), lack of paid holidays, and the extremely high number of job classifications, which allowed the company to reserve the lowest-paying jobs for Mexican Americans the so-called "Mexican wage".
The Little Red Schoolhouse
Ex-San Ysidro school superintendent's compensation makes him highest paid in county, second highest in state
Taxpayers in the San Ysidro School District paid Superintendent Julio Fonseca, who resigned last month, at least $1 million in total compensation for 26 months of work in one of San Diego County's poorest school districts.
Just two years removed from teetering on bankruptcy, the San Ysidro School District is again in turmoil. The superintendent resigned last month and questions are being raised about generous benefits he was paid to oversee one of the poorest school districts in San Diego County.
inewsource is the first to detail Fonseca's compensation from his time in San Ysidro, including two little-known perks for life insurance and health care. His salary, benefits and severance package average out to make him the highest paid school district superintendent in San Diego County and the second highest paid in California based on data from Transparent California. The nonprofit think tank compiles public employee pay and pension information.
"I think he (Fonseca) abused his power. He took the board as fools," said school board member Rodolfo Linares, who believes he and his fellow trustees were misled last year when they approved certain benefits for the superintendent.
Linares said he wants the board to investigate how that happened and wants the district to rescind Fonseca's nearly $376,000 separation agreement.
"I'm not going to be silent. (The) community needs to know," Linares said. "We are board members, we were elected to protect the district and the students. And it's our duty to investigate."
By combing through his contract and other public records, inewsourcepieced together this breakdown of Fonseca's compensation from July 1, 2015to Sept. 1, 2017:
Cumulative salary: $479,234.
Separation agreement: $375,703.
Deferred life insurance: $106,000.
Gap health care coverage: $37,000.
Mileage and cellphone: $15,600.
One-time housing allowance: $10,000.
Health care benefits: $45,500.
Fonseca's compensation, excluding his pension, averaged out to about $493,000 annually. That's significantly more than the roughly $346,000 in compensation that Transparent California said Cindy Marten made in 2016 to head the San Diego Unified School District, the second largest district in California. inewsource.org/2017/10/19/san-ysidro-superintendent-highest-paid-county/ (Fonsca below)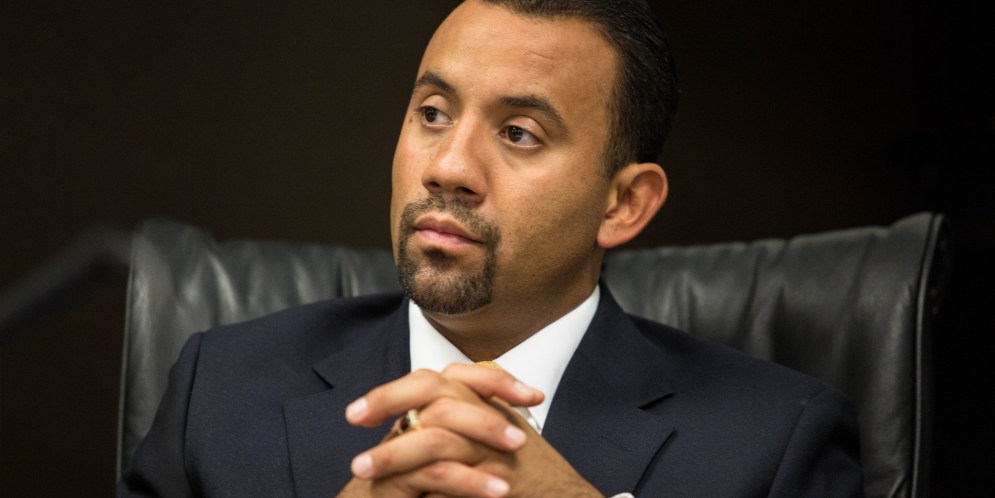 The Decline of the Midwest's Public Universities Threatens to Wreck Its Most Vibrant Economies
…university research is in trouble, and so is an economy more dependent on it than many people understand. Federal funding for basic research—more than half of it conducted on university campuses like this one—has effectively declined since 2008, failing to keep pace with inflation. This is before taking into account Trump administration proposals to slash the National Science Foundation (NSF) and National Institutes of Health (NIH) budgets by billions of dollars more.
Trump's cuts would affect all research universities, but not equally. The problem is more pronounced at public universities than private ones, and especially at public institutions in the Midwest, which have historically conducted some of the nation's most important research. These schools are desperately needed to diversify economies that rely disproportionately on manufacturing and agriculture and lack the wealthy private institutions that fuel the knowledge industries found in Silicon Valley or along Boston's 128/I-95 corridor. Yet many flagship Midwestern research universities are being weakened by deep state budget cuts. Threats to pensions (in Illinois) and tenure (in Wisconsin) portend an exodus of faculty and their all-important research funding, and have already resulted in a frenzy of poaching by better-funded and higher-paying private institutions, industry, and international competitors.
While private institutions are better shielded from funding cuts by huge endowments, Midwestern public universities have much thinner buffers. The endowments of the universities of Iowa, Wisconsin, and Illinois and Ohio State, which together enroll nearly 190,000 students, add up to about $11 billion—less than a third of Harvard's $37.6 billion. Together, Harvard, MIT, and Stanford, which enroll about 50,000 students combined, have more than $73 billion in the bank to help during lean times. They also have robust revenues from high tuitions, wealthy alumni donors, strong credit, and other support to fall back on. Compare that to the public university system in Illinois, which has cut its higher-education budget so deeply that Moody's downgraded seven universities, including five to junk-bond status.
This ominous reality could widen regional inequality …https://www.theatlantic.com/business/archive/2017/10/midwestern-public-research-universities-funding/542889/?utm_source=fbb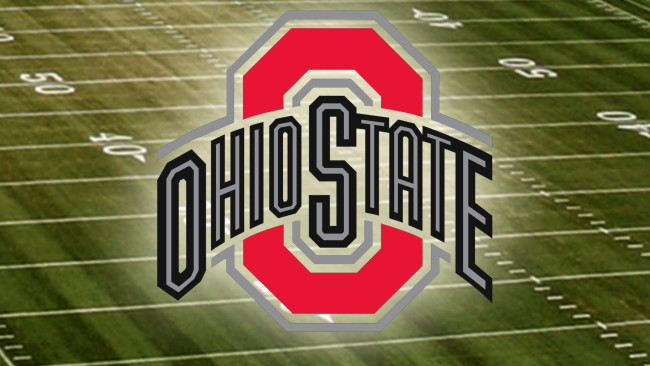 UT Chancellor McRaven faces unfamiliar scrutiny in last year of his contract
Retired Navy Admiral Bill McRaven had a grand vision when he took over as chancellor of the University of Texas System in 2015.
The 14 universities and medical schools that he oversaw would improve "the human condition in every town, every city, for every man, woman and child" in Texas, he said. And the system would do so by completing nine "Quantum Leaps," the list of which he unveiled in an enthusiastic presentation to the system's board of regents less than a year into his tenure.
The board seemed to love the ideas and responded by setting aside $60 million to achieve those goals.
But now, less than two years after it was unveiled, the system's governing board is questioning that vision. They are asking whether the system administration under McRaven is overstaffed, overspending and overreaching. In the coming months, the UT System Board of Regents plans to re-evaluate the system's mission and consider some changes, its members have indicated.
Those discussions will come at an important moment in McRaven's tenure as chancellor. The man known nationwide as the architect of the Navy SEAL raid that killed Osama bin Laden will see his $1.2 million-per-year contract expire around the turn of the year. While the board evaluates the system's priorities, McRaven's future will have to come up for discussion, too.
McRaven declined an interview for this story. But publicly, he has kept a confident tone. He has admitted some mistakes but has still pushed an ambitious agenda. Last week, he announced that system offices have eliminated 115 jobs in the past six months, a sign he may be working to address the board's frustration.
Some regents, it seems, want more.
"There is a very expensive and top-down architecture" at the system, Regent Janiece Longoria said at a board meeting last week. "I disagree with that [vision] of the system."   www.texastribune.org/2017/05/18/ut-chancellor-mcraven-faces-increased-scrutiny-end-his-contract-nears/
To Inspire Young Communists, China Turns to 'Red Army' Schools
In China, like the US, the education agenda is a war agenda: class war and empires' wars.
With the fiery zeal of a preacher, Xie Hong addressed her class of 50 fourth-grade students, all in matching red tracksuits.
"Today's life is rich, blessed, happy and joyous," she said. "Where does our happy life come from? Who gave it to us?"
In Ms. Xie's classroom at the Workers and Peasants Red Army Elementary School, there was only one correct answer, and she had worked tirelessly to ensure her students knew it.
"It comes from the blood of revolutionary martyrs! From the Red Army!" said a 9-year-old boy, Li Jiacheng. The class burst into applause, and Ms. Xie beamed.
For decades, the Chinese Communist Party has pushed a stiff regimen of ideological education on students, requiring tedious lessons on Marx and Mao and canned lectures on the virtues of patriotism and loyalty. Now, amid fears that the party is losing its grip on young minds, President Xi Jinping is reshaping political education across China's more than 283,000 primary and secondary schools for a new era.  Textbooks are getting a larger dose of Communist Party lore, including glorified tales about the party's fights against foreign invaders like Japan. Schools are adding courses on traditional medicine and Confucian thought to highlight China's achievements as a civilization. The government is scaling back discussion of iconoclastic writers like Lu Xun, amid concerns that exposing students to social criticism may inspire disobedience….
But the demands have run into opposition, and even mockery, from some parents and educators, and not just the so-called tiger moms. Many see political indoctrination as an anachronism in an era when China's more than 181 million schoolchildren need a modern education in math, science and liberal arts to get ahead.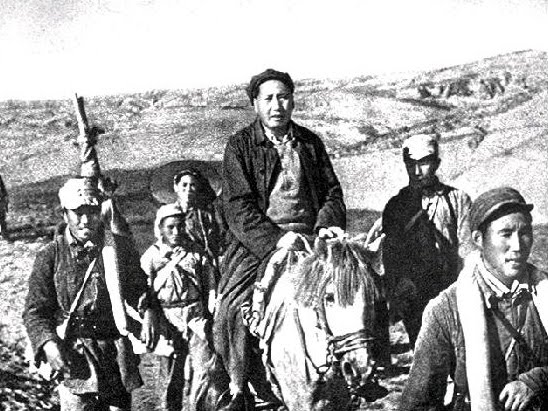 The Long  March for this?
They complain that Mr. Xi, who is expected to strengthen his hold on power at a party meeting this month, is turning public education into a self-serving propaganda exercise. Some say the president seems more concerned about defending the party's legitimacy than educating the skilled work force that China needs to compete in the global economy.
Such frustrations recently came to a head in Zhejiang, a wealthy coastal province, where parents protested a decision by education officials to make traditional Chinese medicine a required course for fifth-grade students.   …
"The party of revolution is now the party of the wealthy and powerful," he said. "They've got to stand for something. They're worried about the moral void at the core of Chinese society."
Mr. Xi has passionately defended his push for positively portraying China's past, chastising schools for removing ancient poems from the curriculum and calling traditional culture "part of the Chinese nation's blood and genes."
This fall, the Chinese Ministry of Education began rolling out new textbooks in history, language, law and ethics across primary and secondary schools. The new books include studies of 40 revolutionary heroes, writings by revolutionary leader Mao Zedong like his 1944 speech "Serve the People" and lessons on China's territorial claims in the disputed South China Sea, a pillar of Mr. Xi's foreign policy.
Anti-Japanese sentiment also features prominently…https://www.nytimes.com/2017/10/15/world/asia/china-schools-propaganda-education.html?_r=0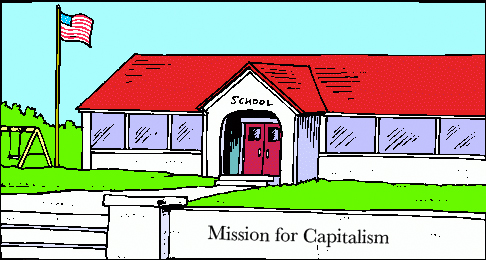 San Diego Unified Staffing Surged Then Plunged
New data obtained by our Ashly McGlone illuminates the staffing levels at San Diego Unified. The numbers show the district overall has shed 857 employees when compared to the school year that began in 2016.
"Non-teaching staff decreased by 398 employees, while certificated staff are down 373 employees, according to district figures," McGlone reports.
Those numbers contrast to the school year that began in 2015, when the district went on a hiring binge. That year, the number of certificated employees rose by 526, although the district wasn't sure why that was.  www.voiceofsandiego.org/topics/news/morning-report-border-patrol-can-pull-people/?utm_source=Voice+of+San+Diego+Master+List&utm_campaign=ebe7ac81d2-Morning_Report&utm_medium=email&utm_term=0_c2357fd0a3-ebe7ac81d2-81862829&goal=0_c2357fd0a3-ebe7ac81d2-81862829
Carmel Valley mother accused of a drug scandal affecting students of Cathedral Catholic High School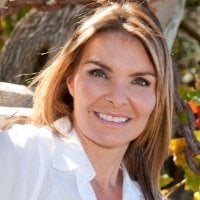 A Carmel Valley mother is accused of a drug scandal affecting students at Cathedral Catholic High School and several other schools in the area.
A 37-count criminal complaint accuses Kimberly Dawn Quach of selling or offering suboxone and xanax to minors from January to September of this year, as well as giving at least 10 teens marijuana to sell, package or transport.
The investigation is ongoing and San Diego police and the district attorney's office are directly contacting a number of CCHS families to ask for their help.  www.kusi.com/story/36640054/carmel-valley-mother-accused-of-a-drug-scandal-affecting-students-of-cathedral-catholic-high-school
The International Hot War of the Rich on the Poor
Fox News Apologizes for Featuring Veteran Who Lied About Being a Navy SEAL
Earlier this month, Fox News featured a story about a highly decorated veteran: a Navy SEAL who had served in Vietnam, had earned two Purple Hearts and had hand-carved a presidential seal that he hoped to give to President Trump.
But on Thursday, the network issued a correction to the Oct. 8 segment about the veteran, John Garofalo, and said that "all" of his claims "turned out to be untrue."
In the segment, Mr. Garofalo was identified as a member of the first Navy SEAL team, who had been awarded 22 commendations.
"The fact is that he did not serve in Vietnam," Fox said in its statement.
"He was never a U.S. Navy SEAL," it continued. "Even though he showed us medals, Garofalo was not awarded two Purple Hearts or any of the other nearly two dozen commendations he claimed to have received, except for the National Defense Service Medal."
The statement concluded, "We apologize to our viewers, especially veterans and servicemen and women."https://www.nytimes.com/2017/10/20/business/media/navy-seal-fox-news.html?_r=0
 Fox published the correction only after 
Navy Times reported
 that Mr. Garofalo had fabricated his record, and had been falsely portraying himself as a SEAL and Vietnam War veteran for years.
"It got bigger and bigger," Mr. Garofalo told Navy Times. "What I did I'm ashamed of, and I didn't mean to cause so much disgrace to the SEALs."
Marine colonel on Joint Staff arrested in Florida prostitution sting
A Marine colonel from the Joint Staff was busted in a massive prostitution sting in Florida, officials confirmed.
Col. Kevin Scott was on temporary duty to U.S. Central Command when he was picked up on Oct. 14 for allegedly soliciting a prostitute, The Tampa Bay Times first reported.
Scott works in the joint force directorate of the Joint Staff in Suffolk, Virginia, said Gina Levy, a spokeswoman for Marine Forces Command. He has served in the Marine Corps since November 1984, and his military occupational specialty is 0840: colonel logistician.
Polk County Sheriff Grady Judd told reporters on Tuesday that Scott drove a leased car, paid by the government, to the site where he allegedly offered a prostitute $80 for sex, according to The Tampa Bay Times.
"He said he was retired and he was no longer in the Marine Corps. That's not true," the newspaper quoted Judd as saying. "We had to call the government and say: 'Hey would you like to come get your leased car, 'cause your colonel is on the way to the county jail.' "  www.marinecorpstimes.com/news/your-marine-corps/2017/10/17/marine-colonel-on-joint-staff-arrested-in-florida-prostitution-sting/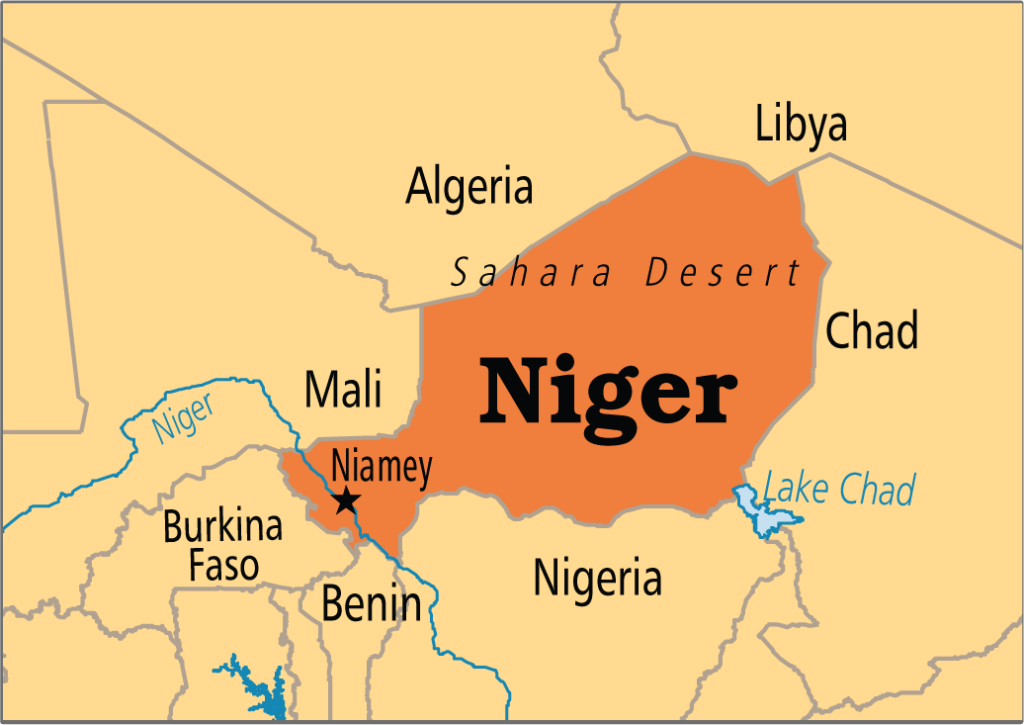 From Dan Rather re: Niger:
"While everyone is so busy talking about Trump's #fakepresident handling of his call to the widow of the soldier killed in Niger, you're all missing the important part of that story — the part about what happened that night in Niger.
Here's what we know so far:
These soldiers went to a meeting in an area near the border with Mali. This is a well known hot spot for ISIS activity.
Our soldiers were not backed up by US Military air support. No, they were backed up by the French, who were not authorized to intervene or even fire a shot.
Our soldiers did not have armored vehicles. They traveled in pickup trucks.
Our soldiers were given faulty intel that said "it was unlikely that they would meet any hostile forces." Of course, they walked into an ISIS ambush. It was chaotic and they took three casualties.
It took the French 30 minutes to arrive. When they did, they were not authorized to help. So, a dozen of our Green Berets fought a battle with more than 50 ISIS fighters, without help, for 30 minutes.
Finally, a rescue helicopter arrived, but it was not a US military helicopter. No, we apparently outsourced that job to "private contractors." So, these contractors landed and loaded the remaining troops, the injured and the dead.
Here's where this gets really bad ….Because they were not military, they never did a head count. That is how Sgt. La David Johnson was left behind.
That's right …. they left him behind.
According to the Pentagon, his locator beacon was activated on the battlefield, which indicates that he was alive when they left him there.
They recovered his body 48 hours later, but are refusing to say where. According to his widow, she was told that she could not have an open casket funeral. This indicates that he was mutilated after being left behind on the battlefield.
This is what led to the nonsense we're obsessing over. This is the real story. As usual, you're allowing it to be about Trump's distraction.
The Trump Pentagon gave these men bad intel, no support, outsourced rescue people and then tried for more than a week to pretend it never happened.
In that time, Trump spoke on many occasions and never mentioned it. He tweeted attacks on many but never mentioned these men.
Only after pressure from the media has he bothered to even acknowledge these men and their service."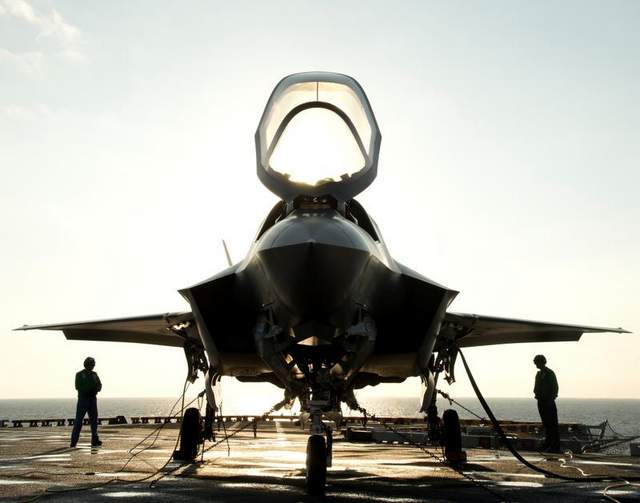 Trump signs executive order to draft retired pilots back into military service
 Citing emergency powers, President Donald Trump signed an executive order late in the day on Friday that would allow retired military pilots to be recalled to active duty.
But the broad wording of the executive order seemed to imply that the executive branch would have the power to call up retired military officers and force them back into service for any reason, as the "emergency" Trump used to justify the executive order was extremely vague: "the continuing and immediate threat of further attacks on the United States."  
This executive order is officially an amendment to Executive Order 13223, signed by George W. Bush in September 2001 in the wake of the 9/11 terrorist attacks. Trump's executive order claimed to be "in furtherance of the objectives of Proclamation 7463… which declared a national emergency by reason of the terrorist attacks of September 11, 2001."
Stay with me, because this gets confusing. So Trump basically wrote an amendment to Bush's 2001 executive order. All Bush's executive order really said, though, was that an emergency existed and the president had authorization to use a variety of statutes in the federal code. It then listed those statutes, of which there are many; let's just say they mostly involve the executive abilities to send the military around the world and limit troops' ability to retire.
In any case, Trump's executive order specifically invoked two of the sections of the United States Code   www.salon.com/2017/10/20/trump-signs-executive-order-to-draft-retired-pilots-back-into-military-service/
In the Rubble of Raqqa, Victory Over ISIS, But an Uncertain Future for the City (Destroying a city, like Mosul, to save it)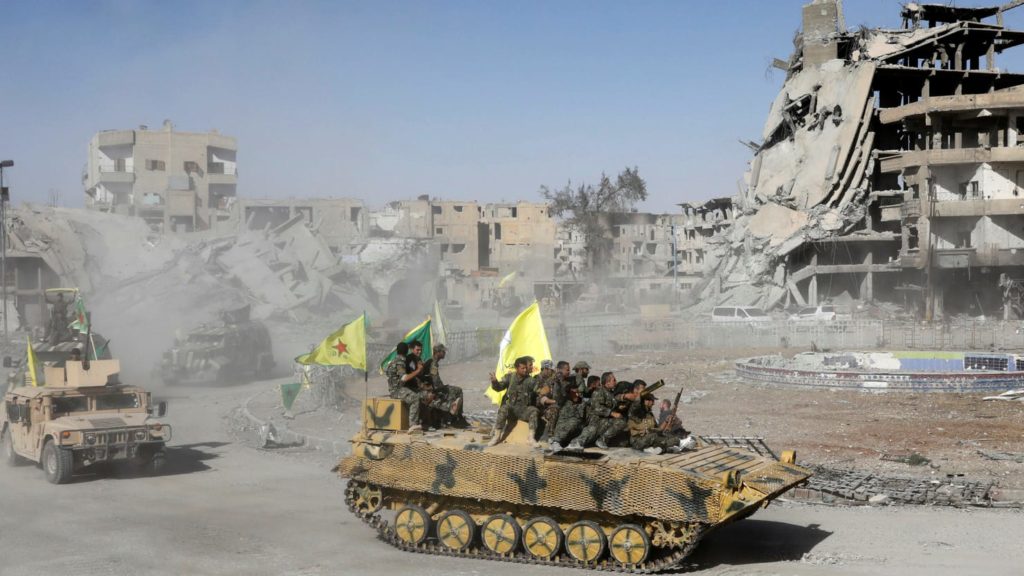 Under a blazing sun in empty streets full of destroyed buildings, marching past the rotting bodies of terrorists once loyal to the so-called Islamic State, fighters from the U.S.-backed Syrian Democratic Forces are celebrating the defeat of ISIS, or Daesh, as they call it. Although the victorious troops were led by Kurds, many of those shouting slogans and firing into the air to celebrate Tuesday were Arabs from Raqqa who had joined the SDF to win back their city.
"Raqqa is free, free! Daesh go out," said 20-year-old Abdullah. "We kicked them out."
But everyone here is aware there is still much to do, including work to eliminate the last small pockets of ISIS resistance and clean out vast numbers of mines and improvised explosive devices scattered through an urban landscape devastated by thousands of American bombs supporting the SDF offensive.
After the bloody four-month campaign, the denouement was almost anticlimactic. Reporters did not see much from the last day of the fighting because, since Sunday, for reasons that are not entirely clear, we were not allowed to visit the front lines.
Last week there were negotiations between Arab tribes and ISIS to surrender local fighters, and that saved days or weeks of combat. SDF commanders previously thought it could take 15 days more of fighting if ISIS continued to resist.
The International Economic War of the Rich on the Poor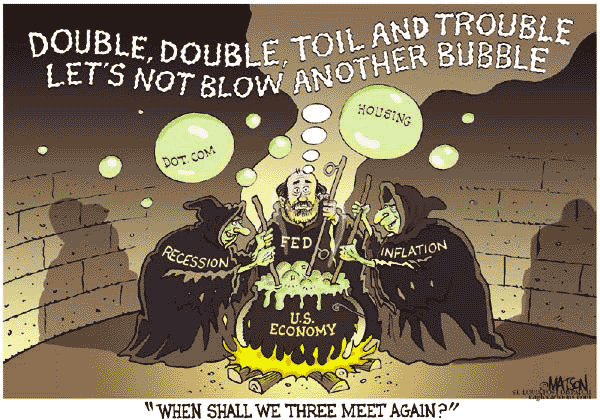 A Stock Market Panic Like
1987 Could Happen Again
On Oct. 19, 1987, the stock market fell more
than 20 percent. It would be comforting to believe
a crash couldn't recur. But we are still at risk.
 Oct. 19, 1987, was one of the worst days in stock market history. Thirty years later, it would be comforting to believe it couldn't happen again.
Yet that's true only in the narrowest sense: Regulatory and technological change has made an exact repeat of that terrible day impossible. We are still at risk, however, because fundamentally, that market crash was a mass stampede set off through viral contagion.
That kind of panic can certainly happen again.
I base this sobering conclusion on my own research. (I won a Nobel Memorial Prize in Economic Sciences in 2013, partly for my work on the market impact of social psychology.) I sent out thousands of questionnaires to investors within four days of the 1987 crash, motivated by the belief that we will never understand such events unless we ask people for the reasons for their actions, and for the thoughts and emotions associated with them.
From this perspective, I believe a rough analogy for that 1987 market collapse can be found in another event — the panic of Aug. 28, 2016, at Los Angeles International Airport, when people believed erroneously that they were in grave danger. False reports of gunfire at the airport — in an era in which shootings in large crowds had already occurred — set some people running for the exits. Once the panic began, others ran, too.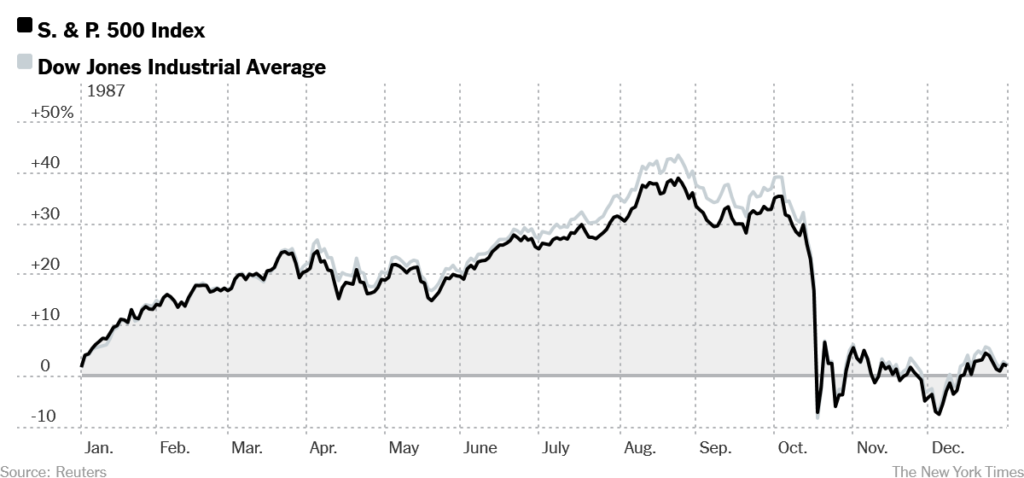 …In short, my survey indicated that Oct. 19, 1987, was a climax of disturbing narratives. It became a day of fast reactions amid a mood of extreme crisis in which it seemed that no one knew what was going on and that you had to trust your own gut feelings….That should not be understood as a prediction that the market will have another great fall, however. It is simply an acknowledgment that such events involve the human psyche on a mass scale. We should not be surprised if they occur or even if, for a protracted period, the market remains remarkably calm. We are at risk, but with luck, another perfect storm — like the one that struck on Oct. 19, 1987 — might not happen in the next 30 years.  www.nytimes.com/2017/10/19/business/stock-market-crash-1987.html?hp&action=click&pgtype=Homepage&clickSource=story-heading&module=second-column-region&region=top-news&WT.nav=top-news&_r=0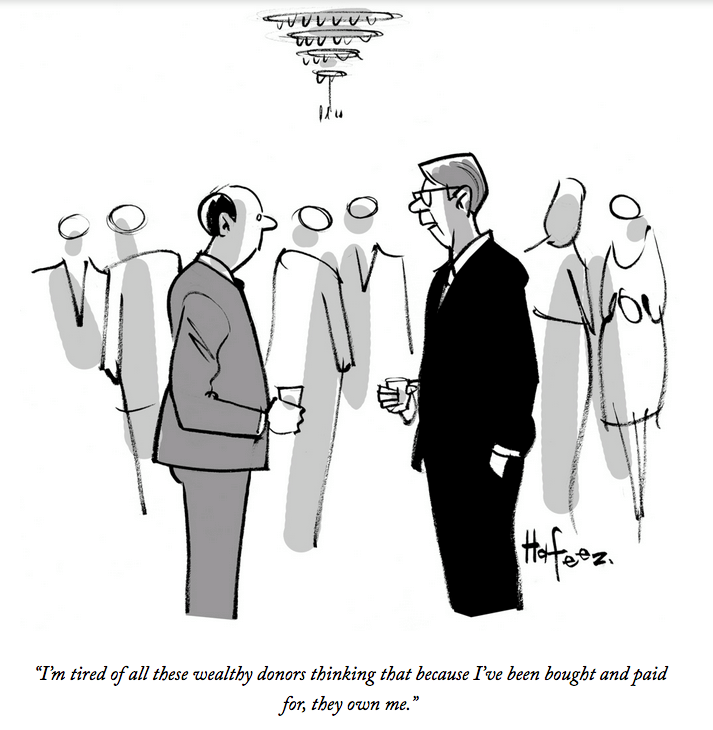 IMF calls out 9 big banks over systemic risk concerns
On Wednesday, the International Monetary Fund (IMF) named nine large financial institutions it predicted will struggle over the next few years to remain sufficiently profitable based on forecasted earnings for 2019. Insufficient profitability was defined as a return on equity capital (ROE) of less than 8 percent.
The IMF considers an 8-percent ROE as "a conservative estimate of investors' required returns."  It characterized banks with ROEs below 8 percent as "weak" and banks with ROEs between 8-10 percent as "challenged."   The nine struggling banks the IMF named are a subset of 30 international banks the Financial Stability Board, an international financial regulatory body, has deemed to be globally systemically important. Citigroup was the only U.S. bank in the group tagged as struggling. Seven other U.S. banks in the group were forecast to be sufficiently profitable.
According to the IMF report, the Global Financial Stability Report for 2017, the 30 banks hold more than $47 trillion of assets, a sum representing over one-third of global banking loans and assets. The IMF fears that problems in even a single one of these institutions could generate systemic stress.  thehill.com/opinion/finance/355167-imf-calls-out-9-big-banks-over-concerns-of-next-crisis
The Emergence of Fascism as a Popular Mass Movement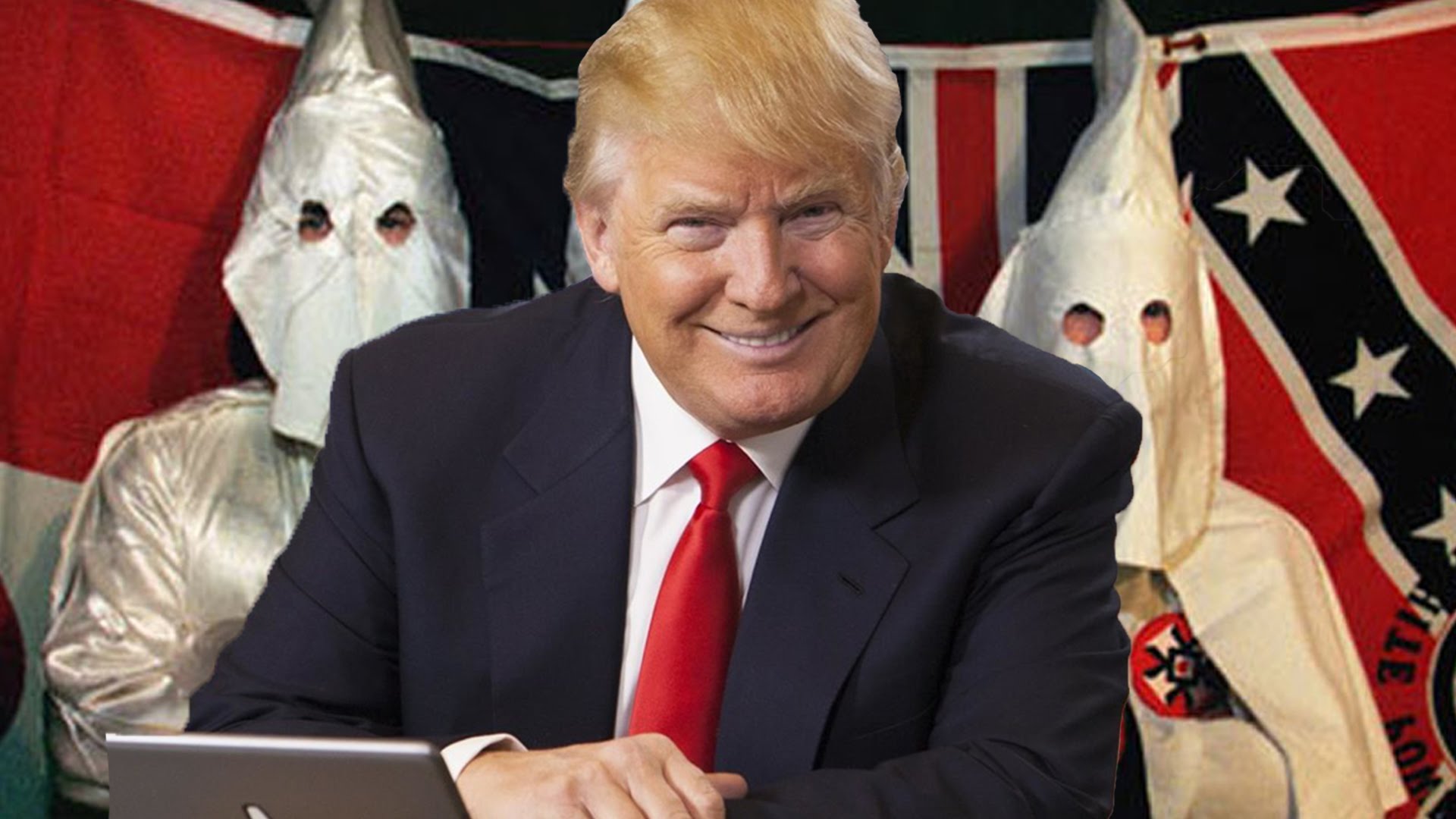 After Video Refutes Kelly's Charges, Congresswoman Raises Issue of Race
Video of a 2015 speech delivered by Representative Frederica S. Wilson revealed Friday that John F. Kelly, the White House chief of staff, misrepresented her remarks when he accused her of bragging about securing $20 million for a South Florida F.B.I. building and twisting President Barack Obama's arm.
Mr. Kelly, escalating a feud between Mr. Trump and Ms. Wilson, had cast the congresswoman on Thursday as a publicity-seeking opportunist. However, the video, released by The Sun Sentinel, a newspaper in South Florida, showed that during her nine-minute speech, Ms. Wilson never took credit for getting the money for the building, only for helping pass legislation naming the building after two fallen federal agents.
She never mentioned pleading with Mr. Obama, and she acknowledged the help of several Republicans, including John A. Boehner, then the House speaker; Representatives Mario Diaz-Balart and Carlos Curbelo; and Senator Marco Rubio.
Ms. Wilson, in an interview on Friday, called Mr. Kelly a liar and hinted strongly that the altercation, prompted by a call from President Trump to the widow of a fallen black soldier, was racially charged.
"The White House itself is full of white supremacists," she said.  www.nytimes.com/2017/10/20/us/politics/trump-kelly-congresswoman-wilson-niger.html?hp&action=click&pgtype=Homepage&clickSource=story-heading&module=first-column-region&region=top-news&WT.nav=top-news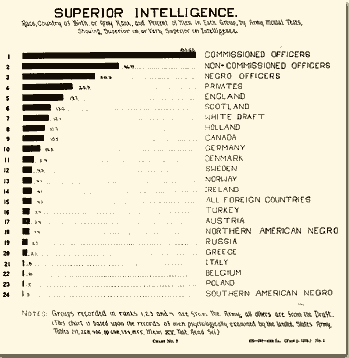 Racist "science"
Racist, Violent, Unpunished: A White Hate Group's Campaign of Menace
They train to fight. They post their beatings online. And so far, they have little reason to fear the authorities.
ProPublica spent weeks examining one distinctive group at the center of the violence in Charlottesville: an organization called the Rise Above Movement, one of whose members was the white man dispensing beatings near Emancipation Park Aug. 12.
The group, based in Southern California, claims more than 50 members and a singular purpose: physically attacking its ideological foes. RAM's members spend weekends training in boxing and other martial arts, and they have boasted publicly of their violence during protests in Huntington Beach, San Bernardino and Berkeley. Many of the altercations have been captured on video, and its members are not hard to spot.
Indeed, ProPublica has identified the group's core members and interviewed one of its leaders at length. The man in the Charlottesville attacks — filmed by a documentary crew working with ProPublica — is 24-year-old Ben Daley, who runs a Southern California tree-trimming business.
Many of the organization's core members, including Daley, have serious criminal histories, according to interviews and a review of court records. Before joining RAM, several members spent time in jail or state prison on serious felony charges including assault, robbery, and gun and knife offenses. Daley did seven days in jail for carrying a concealed snub-nosed revolver. Another RAM member served a prison term for stabbing a Latino man five times in a 2009 gang assault.
"Fundamentally, RAM operates like an alt-right street-fighting club," said Oren Segal, director of the Anti-Defamation League's Center on Extremism.
Despite their prior records, and open boasting of current violence, RAM has seemingly drawn little notice from law enforcement. Four episodes of violence documented by ProPublica resulted in only a single arrest — and in that case prosecutors declined to go forward. Law enforcement officials in the four cities — Charlottesville, Huntington Beach, San Bernardino and Berkeley — either would not comment about RAM or said they had too little evidence or too few resources to seriously investigate the group's members.  ,,,During the past five years, white supremacists, some of them members of gangs or organized political groups, have murdered at least 22 people, according to the Global Terrorism Database and news reports. And some government insiders say the intelligence services and federal law enforcement agencies have largely shifted their attention away from far-right threats in the years since 9/11, choosing instead to focus heavily on Islamic radicals, who are seen by some to pose a more immediate danger.    www.propublica.org/article/white-hate-group-campaign-of-menace-rise-above-movement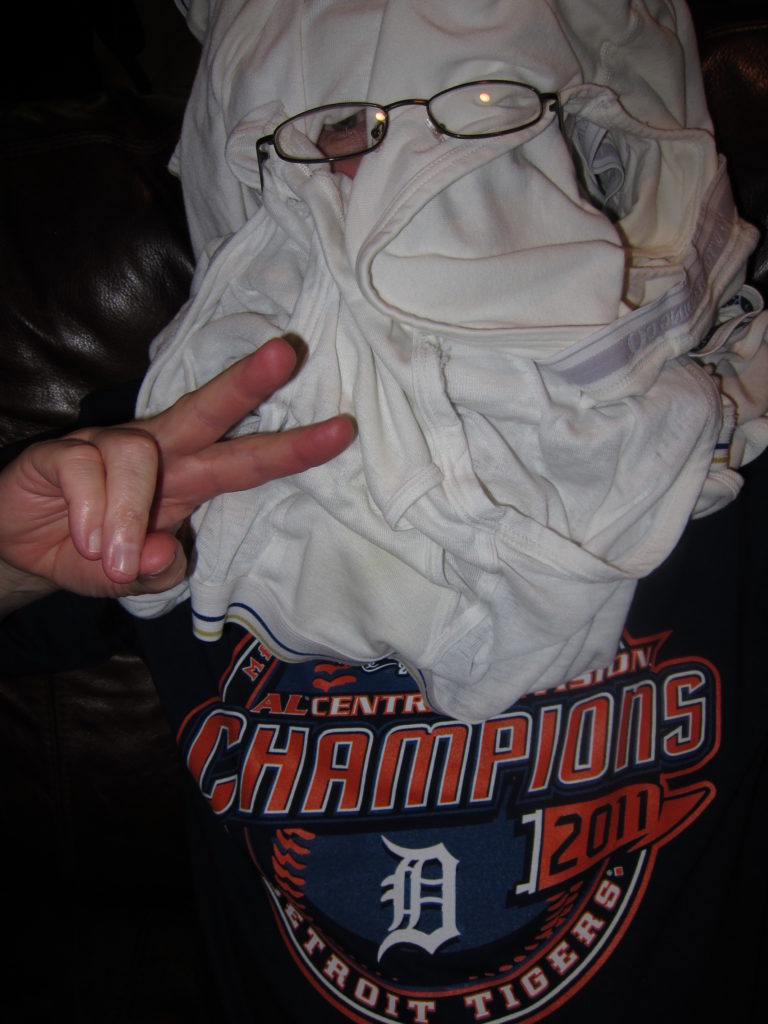 'Underwear bomber' sues U.S. Justice Department over rights
Nigerian man serving life sentences for trying to set off a bomb in his underwear on a plane on Christmas Day 2009 is suing the U.S. Justice Department for denying his free speech and religious rights.
Umar Farouk Abdulmutallab received multiple life sentences after the attempted attack on the Amsterdam to Detroit flight, which he called part of his "religious duty" as a Muslim to wage jihad against the United States.
In a lawsuit filed in a Colorado federal court, he said authorities in the federal maximum security prison where he is being held were violating his constitutional rights by not allowing him to communicate with the outside world or practice his religion as a Muslim, court documents showed.   www.reuters.com/article/us-usa-crime-underwearbomber/underwear-bomber-sues-u-s-justice-department-over-rights-idUSKBN1CP0PK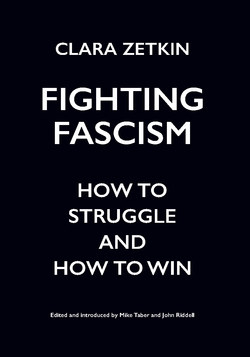 www.riverfronttimes.com/newsblog/2017/10/20/cop-body-slams-adjunct-instructor-at-st-louis-community-college-trustee-meeting
The War on Reason
The Catholic Church knew he was an abuser, but helped him get a job in public schools
Time and again, the record shows, Brother Edward "Chris" Courtney was accused of child sexual abuse in the Roman Catholic schools where he taught, and the church responded by moving him to another jurisdiction.
That makes his case similar to those of hundreds of other priests and brothers who committed sexual abuse before the problem exploded into national consciousness more than 15 years ago.
What sets Courtney apart is this: According to a lawsuit settled last week in Seattle's King County Superior Court, he was ultimately shuffled off to a public school, where he continued to commit sexual assault.  Courtney, now 82 and retired in Hawaii, was a member of the Christian Brothers religious order who has been accused of assaulting at least 55 boys during his three decades as a Catholic school educator in a variety of jurisdictions from New York to Seattle.
It was in Seattle, where he served as principal of a parochial school, St. Alphonsus, that his Catholic school career came to an end after allegations of groping. Catholic and Christian Brothers officials then wrote letters of recommendation to the state school system and, ignoring a legal requirement, never reported his history of sexual assaults. That omission allowed Courtney to obtain his license to teach in public schools, where the assaults continued, according to the lawsuit and criminal court records.
The Seattle Archdiocese agreed to pay $1.3 million to one of Courtney's public school victims — an unidentified male who was sexually assaulted in the early 1980s at a now-closed Tacoma-area school. Archbishop J. Peter Sartain also issued an apology.  www.latimes.com/nation/la-na-church-abuse-2017-story.html
School district pulls 'To Kill A Mockingbird' from reading list; 'makes people uncomfortable'
"To Kill a Mockingbird" is being removed from a junior-high reading list in a Mississippi school district.
The Sun Herald reports that Biloxi administrators pulled the novel from the 8th-grade curriculum this week. School board vice president Kenny Holloway says the district received complaints that some of the book's language "makes people uncomfortable."
Trump's War on Knowledge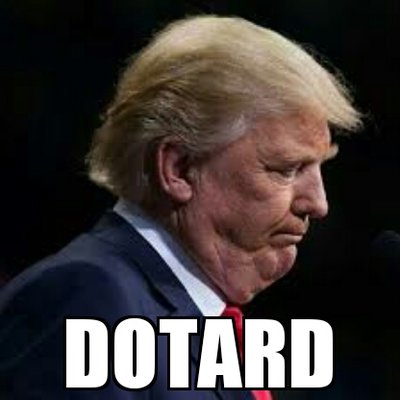 The date October 12  has been much on my mind this year. It was on this day in 1936 that the fascist forces of General Francisco Franco celebrated El Día de la Raza, the Hispanic world's alternate version of Columbus Day. Some three months earlier, Franco had begun a right-wing insurrection against the elected government of the Republic. His Falangist army soon controlled a large part of the country, including Salamanca. It was in the central hall of that ancient city's university, founded in 1218 and the most renowned institute of higher learning in the land, that the fascists commemorated their "Day of the Race." In front of numerous dignitaries and emboldened by a mob of nationalist youth and legionnaires, Franco's friend and mentor General José Millán Astray desecrated that temple of learning with six words: ¡Abajo la inteligencia! ¡Viva la muerte! ("Down with intelligence! Long live death!")
That phrase—so paradoxical, so absurd, so idiotic—would have been laughable had it not occurred in a Europe where Nazis were burning libraries and, along with their Italian allies, pushing innumerable artists, scientists, and writers into exile. In Spain, those words resonated no less ominously. Only weeks earlier, Federico García Lorca, one of the greatest writers in the Spanish language, a poet and playwright who had deployed the many angels of intelligence, had been executed in Granada by a nationalist death squad. Many more intellectuals were assassinated in the years that followed, along with peasants, workers, and students who had learned under the Republic to think and speak for themselves.
When I was growing up in Chile in the Fifties and Sixties, I was convinced that such a cataclysm could not happen to us. I was sure that intelligence was obviously to be hailed and death just as obviously to be deplored. The 1973 coup against the democratic government of Salvador Allende changed all that. Books were turned to ashes, musicians were shot, scientists and educators were tortured. Meanwhile, the military, inspired by the same fundamentalism and loathing that had raged in Franco's Spain, derided intelligence and reveled in death. The intelligentsia, they insisted, was to blame for Chile's upheavals and supposed decline.   www.nybooks.com/daily/2017/10/12/trumps-war-on-knowledge/
Solidarity for Never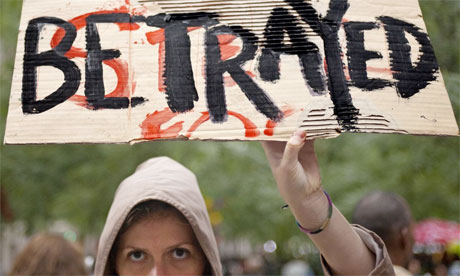 N.J. teachers are getting ripped off by their own lying union | Moran
It's no crime to lie, in about 99 percent of our lives. But if you lie to the IRS about how much money you earn, you can land in prison. Ask Al Capone.
So, when Ed Richardson, the executive director of the state's largest teachers' union, was asked by the IRS to disclose his compensation in 2015, he came clean.
He listed it as $1.2 million in salary and benefits. You can look it up on the union's 990 tax form, which all non-profits must disclose. It's on Page 2 of Schedule J, in black and white.
The same page shows that it's basically a free-for-all at the union's headquarters in Trenton — compensation for the top five NJEA officers averaged $764,000 in 2015.
And now Richardson is lying about all this, flat-out, despite the public record that puts any doubt to rest. In a union newsletter, he told his members that he earned about one-quarter the amount he listed on the IRS tax form.
I wanted to ask him about that, but he refused to talk. I tried to lure him out of hiding with an offer to discuss it by e-mail, and a promise to publish the exchange in full for all to see. He turned that down, too.
Even by Jersey standards, this guy has real chutzpah. I hate to admit it, but I almost admire him in a sporting kind of way.
What amazes me is that classroom teachers put up with it. They earn $70,000 a year on average, and these fat-cat pay packages are drawn from mandatory dues of about $900 a year.
"Teachers don't know that, and it's just outrageous," says Carol Brown, a retired teacher who was president of the Rutherford branch of the union until 2010. "Money seems to corrupt most people if they can get away with it."
The union, the New Jersey Education Association, is the most powerful special interest group in New Jersey, and it's not close. A study last year by the state Election Law Enforcement Commission found the NJEA had made $59 million in political donations over 15 years, more than twice the nearest competitor.
That spending, at least, has some logic to it. Teachers have a huge stake in political fights over pension and health benefit, tenure reform, charter schools, and testing.
But what's the logic behind paying Wall Street money to this crew? How does that help teachers?
It's made worse by the political ineptitude of this overfed clique. They are infuriating former friends in the Democratic Party this year by spending lavishly to back a Trump supporter in South Jersey against Senate President Steve Sweeney (D-Gloucester)….
Let's break down that $1.2 million that Richardson earned in 2015. The salary portion is $340,000, which is what he must have been referring to in the union newsletter. But the IRS form asks for money stuffed into hidden drawers as well, like deferred compensation. Richardson put that at $841,000, and added $32,000 more in "non-taxable benefits."
So, should deferred compensation count?  www.nj.com/opinion/index.ssf/2017/10/nj_teachers_are_getting_ripped_off_by_their_own_ly.html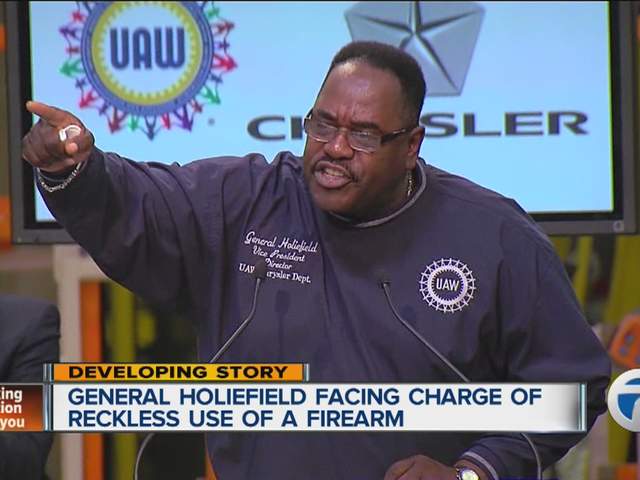 Feds seize $350K, second luxury pen in FCA-UAW scandal
FBI agents have seized $354,000 and rare $35,700 fountain pens during a hunt for money and assets tied to Alphons Iacobelli, the former Fiat Chrysler executive charged in a corruption scandal.
Federal court records and interviews offer insight into a search conducted in the background of a $4.5 million corruption case involving one of Detroit's Big Three automakers and the United Auto Workers. The hunt includes upscale locales, a six-digit check and a cameo by a neighbor of Iacobelli.
The money and luxury fountain pens could help offset financial harm caused during what prosecutors labeled a years-long conspiracy. The conspiracy was headed by Iacobelli and drained millions of dollars in Fiat Chrysler money from a fund that was supposed to help train UAW blue-collar workers, prosecutors allege.
"Anything the government traces to a crime, they can seize," said Peter Henning, a Wayne State University law professor and former federal prosecutor.
Details about the hunt emerged Tuesday, less than three months after the former Fiat Chrysler labor negotiator and Monica Morgan-Holiefield, widow of former UAW Vice President General Holiefield, were indicted by a federal grand jury. They are accused of participating in a scheme that siphoned millions of dollars in training funds earmarked for blue-collar workers.  www.detroitnews.com/story/business/autos/chrysler/2017/10/17/cash-trail-fca-scandal/106748268/?fb_comment_id=fbc_1514360988630031_1514623035270493_1514623035270493#f27c9152f054574
Genora (Johnson) Dollinger Remembers the 1936-37 General Motors Sit-Down Strike
Today, most unions have a bureaucratic leadership that does little for working people and keeps them in a state of apathy. As soon as Walter Reuther found the back door to the White House so he could go in and talk to the President, he was more concerned about what the big politicals and the corporation owners said than his own members-his own members!
Right after the strike, they did away with the stewards collecting union dues on the job. Walter Reuther wanted to have money coming in regularly through an automatic dues check-off system. It was supposed to be more efficient and guarantee that in case of a strike the International Union had the funds available to help in any part of the country. But as soon as they got the regular dues coming in, you know what the bureaucrats did? They were secure, so they made all the decisions and that made the union less democratic.
We fought against this change because we thought it was better to keep the union leadership accountable to the members. Under the old system workers had some power over their leaders. They could say, "I want this done and I want that done and here's my dues." So the leadership had to deliver if they wanted the dues to come in regularly.
At the beginning of the strike, Walter Reuther said no labor leader should get paid more than the highest paid worker in the industry. But he soon forgot those words. He started living a very comfortable life, and he spent a lot of the union's money without talking to the members about it. He built a very beautiful camp at Black Lake with some of that money.
That camp is supposed to be an educational facility, but they don't want radicals in there giving workers the real solution to the problems of people in general and working class people especially. That is socialism, social ownership of the means of production. That is the way to stop the ruling class from dominating humanity, and for working people to achieve their liberation.  www.historyisaweapon.com/defcon1/dollflint.html#back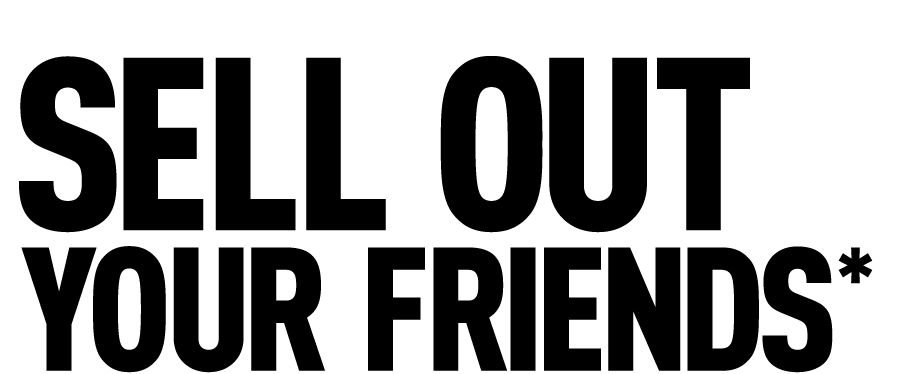 Democrats Deploy #BlackLivesMatter Brand For 2018 Elections- The Electoral Justice Project
…the game refined a little, but it's still the game. The old movement is long gone. There are no more figures like Marion Berry or Bobby Rush whose personal connections with the old movement can serve to legitimize otherwise bankrupt Democrats. So the corporate foundations and marketers invented a new way for Democrats to brand themselves with some kind of movement stank. The Democrats new political brand is called #BlackLivesMatter, a well-funded marketing campaign which pretends to be a social movement.
This week the Movement For Black Lives held a conference call kicking off its Campaign For Electoral Justice , a legally nonpartisan engine to mobilize the black vote for Democrats between now and the 2018 election only a year away. There were plenty of blackety black political sounding terms dropped, lots of black love and black family, black liberation and black self-determination. The Campaign for Electoral Justice leaders, including the sister of Jackson Mississippi mayor Lumumba claimed that they've been building what they described as "a global movement for black liberation" over the past 3 years. They said they'd be staffing up to make themselves the national help desk for supporting black electoral campaigns across the country, initially hiring 13 political directors and lots of support staff, apparently spending millions of somebody's dollars. The obvious question was whose dollars?
In the Q&A at the end of the call, somebody asked how transparent the Coalition for Electoral Justice intended to be about where its funding came from. The answer wandered around about data collection and extraction, and ended up with the non-answer that they'd raise money from sources which respected their independent strategy, whatever that meant. In fact Black Agenda Report wrote back in 2015 that corporate foundation sources including the Ford Foundation and the Borealis Fund are publicly committed to helping raise a hundred million dollars over the next few years to train the next wave of leaders in what's called the #BlackLivesMatter movement. This is apparently some of that money in motion.   blackagendareport.com/democrats-deploy-blacklivesmatter-brand-2018-elections-electoral-justice-project
Spy versus Spy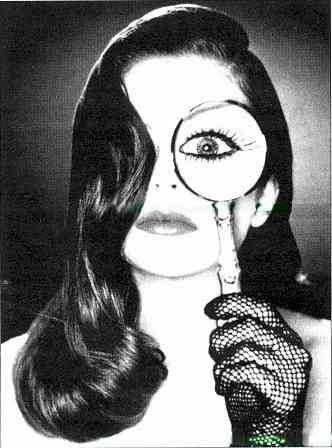 Files reveal US had detailed knowledge of Indonesia's anti-communist purge
Declassified files have revealed new details of US government knowledge of and support for an Indonesian army extermination campaign that killed several hundred thousand civilians during anti-communist hysteria in the mid-1960s.
The thousands of files from the US embassy in Jakarta covering 1963-66 were made public on Tuesday after a declassification review that began under the Obama administration.
The files fill out the picture of a devastating reign of terror by the Indonesian army and Muslim groups that has been sketched by historians and in a US state department volume that was declassified in 2001 despite a last-minute CIA effort to block its distribution.
In 1965, Indonesia had the world's third-largest communist party after China and the Soviet Union, with several million members, and the country's president, the charismatic Sukarno, was vociferously socialist and anti-American.
US officials were ecstatic when conservative generals imposed martial law in Jakarta, seized state radio and set out to annihilate the country's communist party on the pretext that it had tried to overthrow the government. Within months, the army would prevail, shifting Indonesia's political orientation to the US and opening its huge market to American companies.
The newly released files underline the US embassy's and state department's early, detailed and ongoing knowledge of the killings and eagerness to avoid doing anything that would hinder the Indonesian army. Historians had already established that the US provided lists of senior communist party officials, radio equipment and money as part of active support for the army.
The documents specifically mention mass killings ordered by Suharto, a general who within months would seize total power and rule Indonesia for more than three decades, and the pivotal role in carrying out the massacres by groups that today remain Indonesia's biggest mainstream Muslim organizations: Nahdlatul Ulama, its youth wing Ansor and Muhammadiyah.
A 21 December 1965 cable from the embassy's first secretary, Mary Vance Trent, to the state department referred to events as a "fantastic switch which has occurred over 10 short weeks". It also included an estimate that 100,000 people had been slaughtered.  www.theguardian.com/world/2017/oct/17/indonesia-anti-communist-killings-us-declassified-files?CMP=Share_AndroidApp_Facebook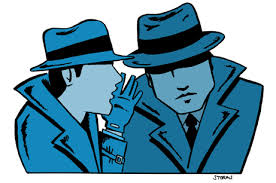 The science of spying: how the CIA secretly recruits academics
The CIA agent tapped softly on the hotel room door. After the keynote speeches, panel discussions and dinner, the conference attendees had retired for the night. Audio and visual surveillance of the room showed that the nuclear scientist's minders from the Islamic Revolutionary Guard Corps were sleeping, but he was still awake. Sure enough, he opened the door, alone.
According to a person familiar with this encounter, which took place about a decade ago, the agency had been preparing it for months. Through a business front, it had funded and staged the conference at an unsuspecting foreign centre of scientific research, invited speakers and guests, and planted operatives among the kitchen workers and other staff, just so it could entice the nuclear expert out of Iran, separate him for a few minutes from his guards, and pitch him one-to-one. A last-minute snag had almost derailed the plans: the target switched hotels because the conference's preferred hotel cost $75 more than his superiors in Iran were willing to spend.
To show his sincerity and goodwill, the agent put his hand over his heart. "Salam habibi," he said. "I'm from the CIA, and I want you to board a plane with me to the United States." The agent could read the Iranian's reactions on his face: a mix of shock, fear and curiosity. From prior experience with defectors, he knew the thousand questions flooding the scientist's mind: What about my family? How will you protect me? Where will I live? How will I support myself? How do I get a visa? Do I have time to pack? What happens if I say no?
The scientist started to ask one, but the agent interrupted him. "First, get the ice bucket," he said.
"Why?"
"If any of your guards wake up, you can tell them you're going to get some ice."
---
In perhaps its most audacious and elaborate incursion into academia, the CIA has secretly spent millions of dollars staging scientific conferences around the world. Its purpose was to lure Iranian nuclear scientists out of their homeland and into an accessible setting, where its intelligence officers could approach them individually and press them to defect. In other words, the agency sought to delay Iran's development of nuclear weapons by exploiting academia's internationalism, and pulling off a mass deception on the institutions that hosted the conferences and the professors who attended and spoke at them. The people attending the conference had no idea they were acting in a drama that simulated reality but was stage-managed from afar. Whether the national security mission justified this manipulation of the professoriate can be debated, but there's little doubt that most academics would have balked at being dupes in a CIA scheme.
More than any other academic arena, conferences lend themselves to espionage.  (But not NCSS–to dumb to bother with)  www.theguardian.com/news/2017/oct/10/the-science-of-spying-how-the-cia-secretly-recruits-academics
The Magical Mystery Tour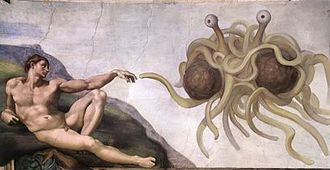 Televangelist's proposal for religious retreat in Mission Valley wins approval
San Diego televangelist Morris Cerullo won approval Tuesday from the City Council to transform the site into a $160 million religious-themed resort and conference center, complete with replicas of the Western Wall and Roman catacombs.
The 7-2 vote, with Councilmembers Chris Ward and Georgette Gomez dissenting, came almost a month after a majority of the council balked at moving forward with the controversial project because of concerns that the environmental analysis may have underestimated the retreat's potential impacts on Mission Valley traffic.
Underlying the debate, though, has been a sense of uneasiness from some, mostly unspoken, about the Legacy International Center's religious theming and Cerullo's evangelical teachings.
Both at the beginning of the hearing and also before the vote was taken, the City Attorney's office warned the council that it could not take into account the religious nature of the project in its vote
…"We have property rights and it's very important we don't abridge those property rights, especially when it comes to matters of religious organizations."
The Legacy Center, almost five years in the making, will not only serve as the new headquarters of Cerullo's operation, but will also include event and meeting space for corporate functions, a 127-room hotel, and a combined welcome center and museum space with Christian-themed exhibits and a huge interactive globe.
The project also has attractions reminiscent of an amusement park, with its rock-wall-lined Roman catacombs, a replica of Jerusalem's Western Wall and a domed motion-seat theater featuring 4-D biblical films produced by Disney Imagineering alums.   www.sandiegouniontribune.com/business/tourism/sd-fi-cerullo-legacy-20171017-story.html
Survey: Most Americans No Longer Believe You Need God To Be Good
The Pew Research Center has found that more Americans than ever before believe that you don't need to believe in God to be moral and have good values.
In 2011, only 49% of Americans believed you could be good without God. That number has since risen to 56%. More than half. That's not insignificant.
And while you'd expect the number to rise as we witness the growth of the "Nones," these numbers also reflect the changing opinions of religious people who are having a harder time maintaining the lie that religion is what makes somebody moral.
In fact, says Pew, with one (very slight and statistically meaningless) exception, every single religious demographic is more likely today to say you don't need God to be good than they did six years ago.
Now I'm just wondering who these 15% of religiously unaffiliated people are who apparently think you do need God to be good…
Anyway, this is all good news for atheists trying to make headway into breaking that God/good connection in people's minds. I think a large part of that change can be attributed to non-religious people coming out as such, making it harder for people who know them personally to equate godlessness with evil. All the more reason to keep pushing for atheists to identify themselves publicly whenever possible.  Read more at www.patheos.com/blogs/friendlyatheist/2017/10/16/survey-most-americans-no-longer-believe-you-need-god-to-be-good/#v06h0y8lH7qLrhiy.99
The Best and Worst Things in the History of the World
Friends of Harvey Weinstein (Degenerate, like DT)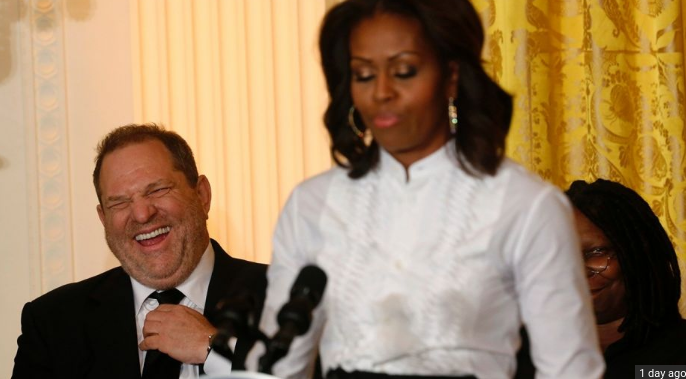 So Long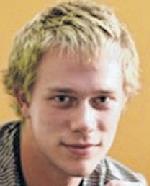 It's never so long, Colin. Always with us.