We Say Fight Back!
December 4th, 1969: 1969 – Black Panther Party members Fred Hampton and Mark Clark are shot and killed during a raid by 14 Chicago police officers.
1864 – American Civil War: Sherman's March to the Sea: Major General William Tecumseh Sherman's Union Army troops reach the outer Confederate defenses of Savannah, Georgia.
1949 – Chinese Civil War: The People's Liberation Army begins its siege of Chengdu, the last Kuomintang-held city in mainland China, forcing President of the Republic of China Chiang Kai-shek and his government to retreat to Taiwan.
The Little Red Schoolhouse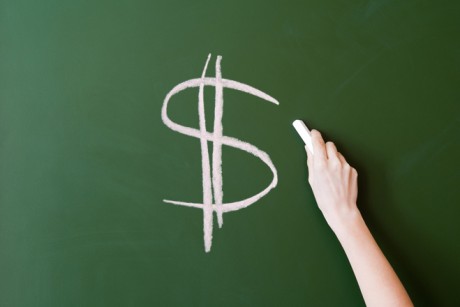 Analysis: Inside the Financial Collapse of the National Board for Professional Teaching Standards
Edutopia posted an article on December 1 about the National Board for Professional Teaching Standards headlined "National Board Aims to Certify 1 Million." If it told the whole story, it might be headlined "National Board Aims to Pay Back $1 Million."
NBPTS offers a voluntary national certification program for teachers that seeks to establish a higher standard than state licensure. The fees for certification total about $2,000, but some states and organizations provide financial assistance. The U.S. Department of Education has issued $10.4 million in grants to the organization through various established funds. Some school districts give nationally certified teachers additional pay.
The program has been generally well-received over the years. The Edutopia article explains that the board has certified 112,000 teachers in its 30-year existence. It does not mention that the original goal of NBPTS was 100,000 certified teachers by 2003 — a goal it did not reach until last year. Its new goal is 1 million nationally certified teachers by 2025.
This is an ambitious target, particularly since NBPTS has had trouble handling its money recently. The organization's net assets since 2010 show a steady and troubling decline:
2010: $32.8 million
2011: $28.9 million
2012: $22.5 million
2013: $16.8 million
2014: $11.9 million
2015: $5 million
2016: $1.8 million
A $1 million, no-interest loan from the National Education Association in 2016 hasn't stemmed the decline.
Edutopia doesn't address the financial health of NBPTS, but it does note that "the board has introduced an online tool called Atlas, which contains videos of certified teachers at work to help guide the application process from afar."
Let's hope Atlas is valuable, since NBPTS used it as collateral to secure the NEA loan.
These 9 life lessons from comedian Tim Minchin will make you laugh — and learnSource: The University of Western Australia

Posted by Goalcast on Monday, October 30, 2017
Mich. schools among most segregated
Michigan's percentage of black students attending highly segregated schools is the second highest in the nation, according to data compiled by the Associated Press.
The analysis found 40 percent of the state's black students are in public schools in which the student bodies are more than 90 percent black.
While that number is on the decline, it tied the state with Mississippi for the second highest percentage nationally, according to the analysis of National Center for Education Statistics enrollment data from the 2014-2015 school year. Washington, D.C., was the highest at 66 percent.
In Michigan charters alone, 64 percent of black students were learning in schools that were more than 90 percent black that school year, according to the data. The Associated Press analysis further found that charters nationally are among the most segregated.  www.detroitnews.com/story/news/education/2017/12/04/michigan-schools-education-segregated/108295160/
The International Hot War of the Rich on the Poor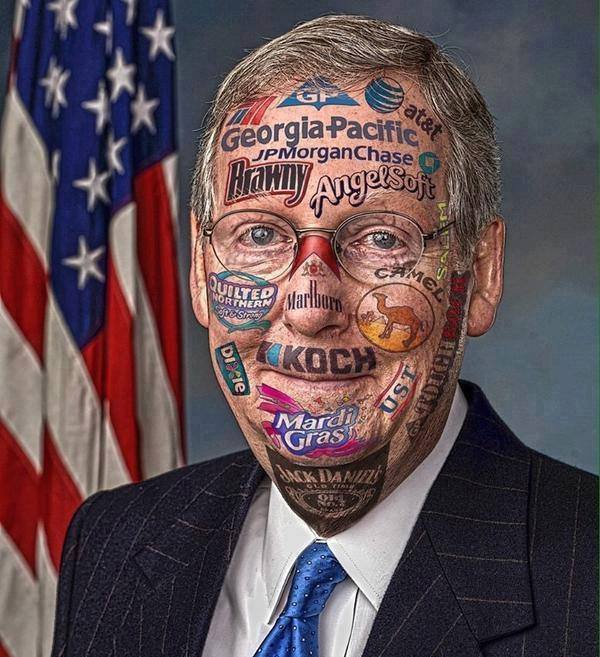 The Future of the American Empire
Historian Alfred McCoy discusses his new book, the deep state, and Donald Trump's threats to the US's position as a global power.
In the early 1970s, before he was an award-winning author and the Harrington professor of history at the University of Wisconsin–Madison, Alfred McCoy was a young rebel academic who waded into the war zone in Southeast Asia to investigate the relationship between the CIA, crime syndicates, and local drug lords. The result, which the Agency tried unsuccessfully to suppress, was his classic The Politics of Heroin: CIA Complicity in the Global Drug Trade. In the 45 years since, McCoy has consistently probed the underside of American global power, analyzing how the United States uses covert interventions, local proxies, torture, and worldwide surveillance to maintain its global empire.
Those decades of investigation have yielded a new book, In the Shadows of the American Century: The Rise and Decline of US Global Power, which investigates America's use of cyberwar, space warfare, trade pacts, and military alliances and reveals the contours of the shadow war that Washington wages to maintain its status as the world's sole superpower. I recently asked McCoy to tell me about the book, the world of covert interventions, the deep state, and whether Donald Trump is accelerating the fall of the American empire….
By following the heroin trail from South Vietnam, where a full third of US soldiers were heavy users, into the mountains of northern Laos where the opium poppy was grown, I witnessed a secret war fought by the CIA's "Armée Clandestine" of 30,000 local militia and an Air Force bombing campaign that was the biggest in military history. While hiking through those highlands, far from paved roads or even electricity, I looked up to see the sky completely covered with a cat's cradle of wispy-white jet contrails from countless US aircraft on bombing runs….The book….
Shadows of the American Century: The Rise and Decline of US Global Power.
AM: Not only is America the most powerful and prosperous empire in the history of the world, but it's also the least studied and the least understood. During the Cold War, the Soviet Union denounced America as "imperialist," so US historians adopted the idea of "American exceptionalism." America might be a "world leader," or even a "superpower," but never an empire.
After 9/11 and our disastrous intervention in Iraq, observers across the political spectrum adopted the term empire to ask whether Washington's hegemony was in decline. Suddenly, analyzing the US empire was no longer some academic parlor game. All those years of denial about the reality of US global power had led to an ill-informed public debate. Americans had been on top of the world for so long they no longer understood how they got there.
So, after spending a decade working with a network of 140 historians on four continents to correct that oversight by comparing America to other world empires, I decided to pull all those insights together into this book, minus all the academic jargon—a single, succinct guide to the rise and decline of US global power….
If you look behind the headlines in the daily press over the past 18 months, the signs are increasingly clear that Washington's world dominion is crumbling with the sort of cascading setbacks that often accompany imperial decline. In its periodic futurology reports, the National Intelligence Council, Washington's supreme analytic body, has been blunt that US hegemony will end by 2030. But it doesn't really have a clue about what will replace it.
At the risk of joining that long line of historians who made fools of themselves by using the past to predict the future, here goes my leap into ignominy. My money is on China   www.thenation.com/article/alfred-mccoy-the-future-of-the-american-empire/
Disposable People: Deporting US Veterans
The plight of the non-citizen veterans of US military service who have been deported stands as a small but telling example of how our country falls far short of living up to its promises.
This is the era of Bad Faith. The plight of non-citizen veterans of US military service who have been deported stands as a small but telling story. It is one more example of how our country falls far short of living up to its promises of justice and fairness, much less empathy and compassion—or even the dulcet promises of military recruiters.
While every case has its specifics, a typical deported veteran was a legal permanent resident ("green card" holder) when recruited or drafted into our military, often with promises of automatic or streamlined citizenship. He—though a few are women—served at least one enlistment (or even made a career of military service), deployed to a combat zone at least once, and received an honorable discharge. He later ran afoul of the law, was convicted, and imprisoned or given probation. After serving his time, he was handed over to Homeland Security's Immigration and Customs Enforcement (ICE) and shipped back to the country of his birth.  www.albavolunteer.org/2017/11/human-rights-column-disposable-people-deporting-us-veterans/
---
Real heat
😳The scene in California is straight out of a Roland Emmerich film

Posted by Barstool Sports on Wednesday, December 6, 2017
The International Economic War of the Rich on the Poor
Give The Economist for just $12 for 12 weeks

No tax is popular, but a well balanced inheritance tax may be the fairest of them all. As the holiday approaches give friends and family in-depth analysis on the issues that matter — not to mention spark some truly engaging dinner conversations.

Posted by The Economist on Friday, December 1, 2017
Michael Roberts.… even more worrying for global capitalism is the prospect of a new economic slump, now that we are some nine years since the last one.  In a chapter of the World Economic Outlook, the OECD's economists raise the issue of the very high levels of debt (both private and public sector) that linger on since 2009.  "Despite some deleveraging in recent years, the indebtedness of households and nonfinancial businesses remains at historically high levels in many countries, and continues to increase in some."  The debt of non-financial firms (NFC) rose relative to GDP during the mid-2000s, generally peaking at the onset of the global financial crisis and remaining stable thereafter.
Household debt-to-income ratios also rose significantly up to 2007 and stabilised thereafter at historically high levels in most advanced economies. The rise in the debt-to-income ratio was driven by the acceleration in debt accumulation prior to the crisis, with subdued household income growth impeding deleveraging thereafter.
And as I have reported before in previous posts, non-financial companies (NFC) in the so-called emerging economies have sharply increased their debt burdens over the last nine years, so that now, 'rolling over' this debt as it matures for repayment amounts to about half of the gross issuance of international debt securities in 2016.  In other words, debt is being issued to repay earlier debt at an increasing rate.
The OECD points out that there is empirical evidence that high indebtedness increases the risk of severe recessions. Also, if the prices of 'fictitious' assets like property or stocks get well out of line with the value of productive assets (ie capital investment), that is another indicator of a coming recession. Currently, there is no OECD economy in recession (defined as two consecutive quarters of a fall in GDP), but the global house price index is reaching a peak level over the trend average that has signalled recessions in the past….https://thenextrecession.wordpress.com/2017/12/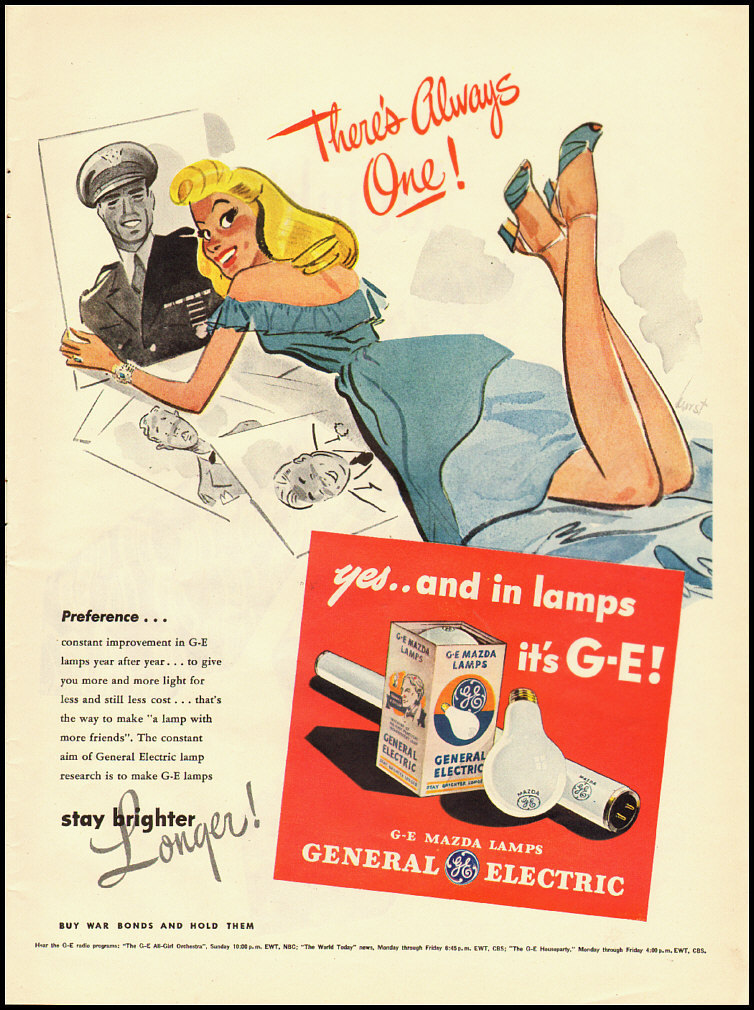 General Electric to cut 12,000 jobs in power division
General Electric plans to cut 12,000 jobs in its power division as the industrial conglomerate's new CEO institutes sweeping changes and the company grapples with a decline in business for coal and natural gas products.
The company will cut nearly one in five positions in its GE Power unit. Overall, the layoffs equal about 4% of the company's workforce of about 295,000 employees at the end of 2016.
Asked where the reductions would occur, GE spokesperson Katie Jackson said they would be "global." The company said layoffs would span "professional and production employees."
The move comes as CEO John Flannery, who took over for Jeffrey Immelt in August, is aiming to make GE more efficient. He has already earned a reputation for taking a microscope to GE's global business to identify opportunities for savings and changes   www.usatoday.com/story/money/2017/12/07/ge-job-cuts/929888001/
The Emergence of Fascism as a Popular Mass Movement and The War on Reason
Now showing at an IMAX near you!
Movie Review: "Aircraft Carrier"
We are introduced to a giant fleet, maybe 100 ships from all over the world, with the US Aircraft carrier in the lead, American flag flying prominently in the wind with the Captain in the foreground. It's the Pacific Rim ("RimPac) exercise that runs every two years.
But there are no Russian ships
The film is presented as if peace rules the world, and the war ships are there to prevent war (rather like claiming Marines are taught not to kill people, but to be nice).
It is a beautiful advertisement for war.
And, embedded, are brief histories of sea warfare, from the Greeks, Romans, Brits, and finally, the US at Midway. Some thousands died but We won! Carriers!
The engineering on the US carrier is astonishing, as with the other ships: like the USS John McCain that crashed into cargo ships killing 10 sailors (so far five collisions this year in Asian waters), like the littorals that break down all the time, and the stealth fighter jets that cost $100 million and wreck a lot. The reader may speculate as to what of that is not in the Imax.
The armaments are astounding, especially the thousands of pounds of bombs, rockets and machine guns on the planes, the missiles on the subs, and the weapons on the carrier. Scary!
Other than the stern but pleasant officers and maybe 10 very happy, cheerful, smiling, enlisted personnel from several different states they say, "Hi!" to, there is no life on the ships—no people below decks.
There is a mention of hard work and long hours, but no mention of how long the hours are (24 hour shifts are commonplace–one reason for the collisions, another being E-4s replacing Captains steering the ship), or the long lines in chow lines and no food for those at the end..
Safety first! But how safe is life on the ships?
"The presidentially mandated report estimated that 7.9 percent of female Marines and 6.5 percent of female sailors were victims of sexual assault in fiscal 2014, while 4.7 percent of female soldiers and 2.9 percent of female airmen were similarly abused." www.military.com/daily-news/2014/12/04/study-female-marines-sailors-at-higher-risk-of-sexual-assault.html     richgibson.com/AircraftCarrier.htm
Africans are being sold at Libyan slave markets. Thanks, Hillary Clinton.
 Black Africans are being sold in open-air slave markets,  and it's Hillary Clinton's fault. But you won't hear much about that from the news media or the foreign-policy pundits, so let me explain. (video inside)
Footage from Libya, released recently by CNN, showed young men from sub-Saharan Africa being auctioned off as farm workers in slave markets.
And how did we get to this point? As the BBC reported back in May, "Libya has been beset by chaos since NATO-backed forces overthrew long-serving ruler Col. Moammar Gadhafi in October 2011."  www.usatoday.com/story/opinion/2017/11/27/clinton-ponders-2020-run-lets-not-forget-her-real-libya-scandal-glenn-reynolds-column/895853001/
Roy Moore: Last Time America Was 'Great' Was During 'Slavery'
At a campaign event earlier this year, an audience member asked Moore for his opinion on when the last time America was "great." Moore responded: "I think it was great at the time when families were united—even though we had slavery—they cared for one another…Our families were strong, our country had a direction." The individual who asked the question was among the few African-Americans in attendance at the rally, according to the Los Angeles Times. In stating this, Moore seemingly implied he'd be able to overlook the enslavement of other human beings as long as families are "united," an interesting perspective from a man accused of repeatedly preying on young girls.  www.newsweek.com/roy-moore-last-time-america-great-during-slavery-741845
The Second Coming of the KKK
Professor Linda Gordon talked about her book The Second Coming of the KKK, in which she reports on the 1920's resurgence of the Ku Klux Klan. She spoke with historian Rick Perlstein. Video link:
www.c-span.org/video/?434620-1/the-coming-kkk
Former cop found guilty of second-degree murder in shooting of unarmed black man
Border wall rally and brawl draws supporters, politicians and protesters
A vocal group of people eager to see President Donald Trump's border wall completed gathered in East Otay Mesa on Saturday at a rally event that briefly turned violent during a clash with counter-protesters.
The "Build the Wall" rally was held in a dirt lot within view of eight border wall prototypes, which were recently finished and are undergoing testing. Video inside  www.sandiegouniontribune.com/news/us-politics/sd-me-borderwall-rally-20171209-story.html
Solidarity for Never
Winner of NEA PAC Giveaway Got Locked Away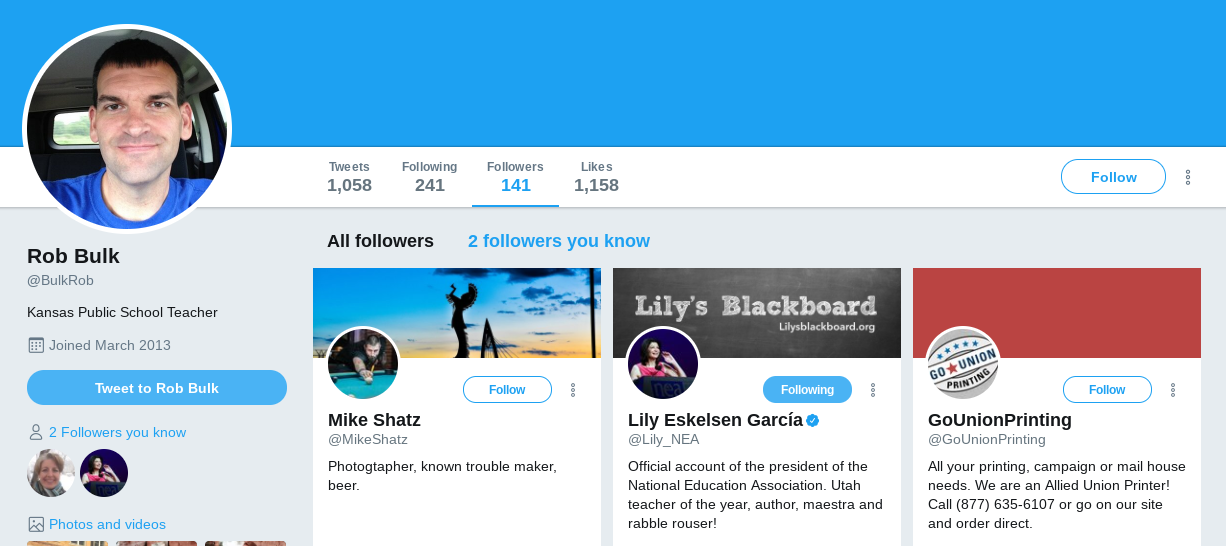 This one is just bizarre.
I spent most of yesterday going through the National Education Association 2017 financial disclosure report to the U.S. Department of Labor. (If you want a comprehensive look at those numbers, you can't do better than RiShawn Biddle's November 30 piece at Dropout Nation.)
As I was churning through 354 pages of itemized expenditures, one entry caught my eye.
Before I go on, let me explain what the "RA Giveaway" is. Each year at the NEA Representative Assembly, the delegates spend a lot of time soliciting donations for the union's federal PAC. They generate many incentives to contribute, but the biggest is the PAC giveaway. At the end of each of the four days of the convention, a name is drawn and that person wins a cash prize. The first day's winner gets $5,000, the second day $7,500, the third day $10,000 and the final day $15,000. They get their picture taken with a giant check.
We can deduce that since Robert B. Bulk of Atchison, Kansas, won $10,000, he was the third-day winner at the 2016 NEA Representative Assembly in Washington DC. That was July 6.
At the time, Bulk was the president of the Atchison Education Association and a member of the Kansas NEA board of directors. The NEA leadership was at least minimally aware of him.
There is no photo of Bulk receiving his giant check, but you don't have to be physically present at the time of the announcement to win. We do know that his good fortune was short-lived.
The very next day "officers executed a search warrant July 7 at Bulk's residence where they seized computer equipment, some pornographic DVDs, CD-R CDs and other items belonging to Bulk. It was also there, during execution of the search warrant, when police discovered marijuana inside a container that was in a bedroom closet."
Police arrested Bulk on July 8 on felony charges of electronic solicitation involving a child under the age of consent and sexual exploitation of a child.
On August 1 the Atchison school board suspended Bulk with pay.
On December 7 Bulk plead guilty to the two felonies.  www.eiaonline.com/intercepts/2017/12/06/winner-of-nea-pac-giveaway-got-locked-away/
Corrine Brown, Ex-Congresswoman Who Ran a Sham Charity, Gets 5 Years in Prison
Corrine Brown, a former longtime United States representative from Florida, was sentenced to five years in prison on Monday for operating a fraudulent charity that she used for more than $300,000 in personal expenses, including tickets for N.F.L. games and a Beyoncé concert.
A federal judge handed down the sentence in a Jacksonville, Fla., courtroom, excoriating Ms. Brown, 71, for abusing her powerful position in the House of Representatives for "entitlement and greed" to support a lavish lifestyle. Ms. Brown, a Democrat who represented parts of Jacksonville and northern Florida for nearly a quarter-century, must surrender to the authorities next month.
"Brazen barely describes it," the judge, Timothy J. Corrigan of United States District Court for the Middle District of Florida, said of Ms. Brown's sham charity.
Ms. Brown was convicted in May on 18 criminal counts, including mail and wire fraud and filing false tax returns. She lost her re-election bid in the Democratic primary in August 2016, a few weeks after she was indicted.  www.nytimes.com/2017/12/04/us/politics/corrine-brown-sentenced.html?hp&action=click&pgtype=Homepage&clickSource=story-heading&module=second-column-region&region=top-news&WT.nav=top-news&_r&_r=0
Jury Awards $8.5 Million Verdict to Staffer Fired after Blowing Whistle on SEIU's Failed Representation
Remember the Kaiser worker who sued SEIU-UHW for failing to defend her against the allegedly meth-smoking manager who fired her? Or the SEIU-UHW official who simply sat on her hands while Kaiser Permanente fired a worker with 33 years on the job? Or the SEIU-UHW member from Dignity Health who sued SEIU-UHW in federal court alleging that SEIU-UHW officials failed to enforce the union's own labor contract and instead allowed the hospital to fire her.
Well, here's an interesting story about a similar kind of failed representation at SEIU Local 721, which represents 90,000 public-sector workers in the Los Angeles region.
On November 24, a California jury awarded an $8.5 million verdict against SEIU Local 721 for wrongfully terminating one of the union's own staff members after he revealed to Local 721 officials a backlog of more than 600 arbitration cases that had been filed by members but weren't being handled. He alleged that Local 721 falsified records to cover up the massive backlog.
The staffer, Talbert Mitchell, worked as the union's "Advocacy Coordinator" and had been on staff for 21 years. According to his lawyers, after Mitchell directed an internal report revealing the massive backlog of arbitration cases and following his medical leave for a hernia surgery, Mitchell was wrongfully terminated.
The jury agreed with Mitchell, finding he was the victim of whistleblower retaliation, disability discrimination, medical leave discrimination, and wrongful termination.  sternburgerwithfries.blogspot.com/2017/12/jury-awards-85-million-verdict-to.html
Spy versus Spy
Friday Fun: The CIA K9s Graduated
It's been a doozy of a news week, so please enjoy these pictures of the CIA's new K9 class celebrating their graduation from dog school.
The CIA has been providing periodic "pupdates" on the dogs during their four months of training, including the bittersweet news of recruit Lulu failing out of the program.
But now, the dogs have graduated, so let's celebrate before the real work begins.
The Magical Mystery Tour
Former Priest Says Revered Colleague Was a Predator
Stephen Ryan-Vuotto was 14 and had recently lost his father to lung cancer when a priest in his Greenwich Village parish began inviting him to sleep over at the rectory. His mother was happy, he recalled, because she revered priests.
In particular, she loved the Rev. Robert V. Lott, the man who had befriended her son. He had ministered to the boy's dying father, and was starting charitable organizations. Before his death in 2002, Father Lott's reputation grew, as he led an effort to build hundreds of low-income housing units in East Harlem. To this day, an assisted living center, a home health care organization, a community development corporation and a charitable foundation in East Harlem are named for him.
But those nights at the rectory were not innocent. In August, Mr. Ryan-Vuotto was awarded a $500,000 settlement for sexual abuse by Father Lott. The money was from a program being run by the Archdiocese of New York to compensate those sexually abused by priests. In an interview, Mr. Ryan-Vuotto said he was abused more than 50 times between 1975 and 1985, in acts ranging from fondling to sodomy. But he kept silent, in part because after the abuse ended, he became a priest.
The Best and Worst Things in the History of the World
Once a great city, and now the harbinger of the future…
.
Update: 4 people shot outside of DIA during Noel Night festivities
Once home to the finest urban school system in the US, Detroit is now the most violent city in the US. 43% of the citizens are illiterate. Once, the American city that had the most single family homes, today two-thirds of the buildings in the city, public and private, are vacant, the Mayor making unfulfilled promises year after year to bulldoze thousands of them.
Is this the end of Delray? (Video inside)
Detroit offers homeowners money to move away from this dying neighborhood. But some residents say they'll never leave.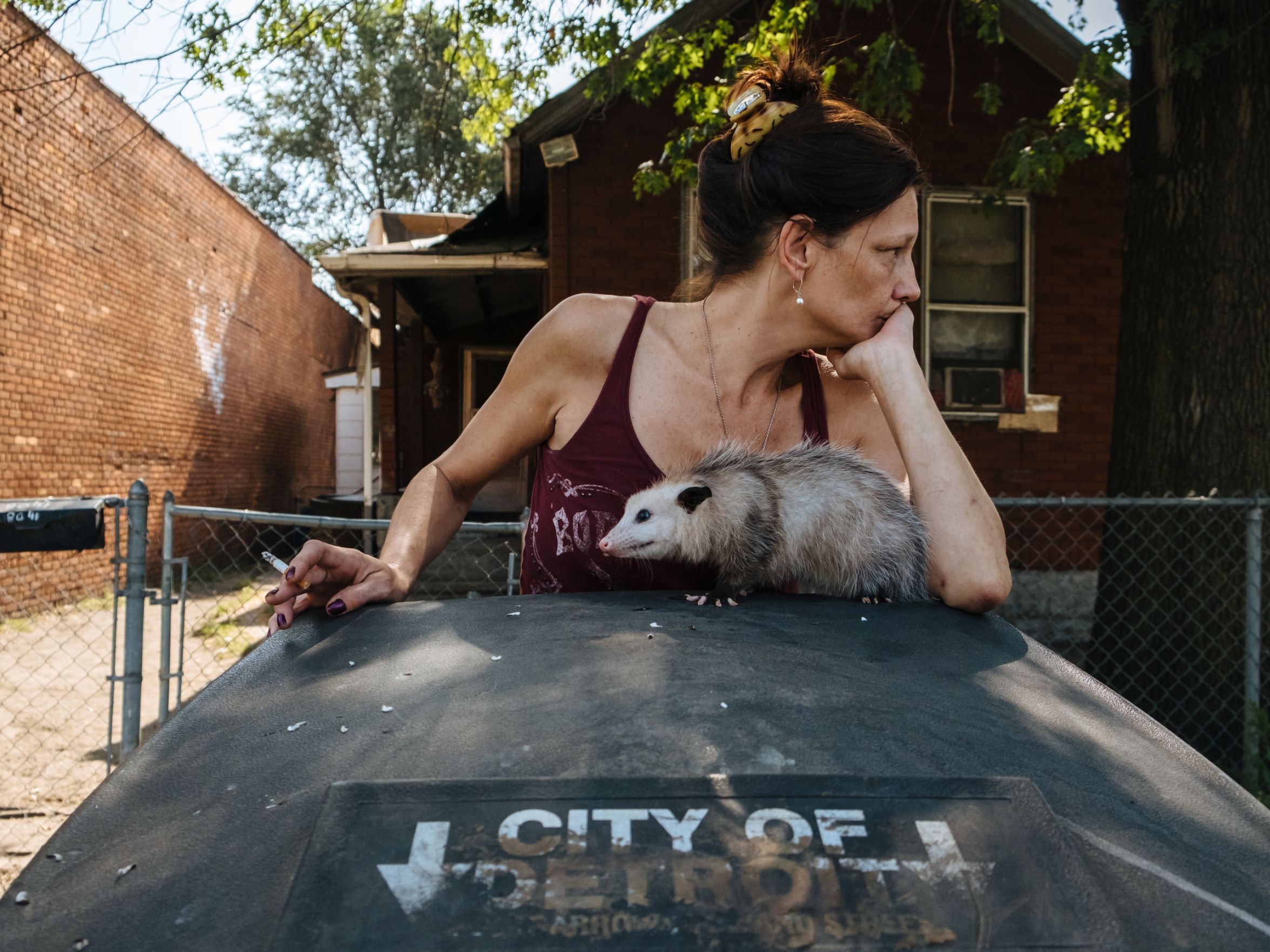 Fran McCracken, 50, takes a cigarette break as her pet opossum, which she named Samantha, sits atop a trash can in front of her home in Detroit's Delray neighborhood on Sept. 25, 2017. "My neighborhood is nice," she said. "It's just peaceful down here. You go across the tracks, that's when it gets bad. Yeah, you don't want to go across the tracks when it's nighttime. You find bodies — girls — all the time. Like the other day, my brother was driving down the street and they found a girl dead."
(Photo: Ryan Garza, Detroit Free Press)  www.freep.com/story/news/columnists/john-carlisle/2017/12/07/delray-neighborhood-detroit-michigan/676597001/
Charlie LeDuff: Violent Crime — Are Detroit Cops Cooking the Books?
It has been a very bad month for Detroit Police Chief James E. Craig.
First, the Michigan State Police pulled out much needed manpower from the city after an interagency beef over the tasering death of a black teenager.
Then Chief Craig — who moonlights as the city's deputy mayor — convened a hasty press conference to explain why an off-duty Detroit officer, moonlighting in uniform as a grocery store security guard, was justified in knocking out the teeth of a young black man.
Then Chief Craig had to convene yet another hasty press conference to explain how he was shocked that his former right-hand woman, Deputy Chief Celia Washington, had been indicted on bribery charges in connection with police towing contracts.
Of course, the chief said, he had no idea his consigliere was on the take.
Perhaps most embarrassing of all was the hasty press conference convened by Chief Craig after the FBI released crime statistics late last month showing violent crime exploding in Detroit, making it once again the most violent city in America. This, despite the chief claiming for years, that violent crime was down by double digits under his steady hand.
Software Glitches
The chief's explanations for the wild discrepancy border on the cockamamie: software glitches, misspelled names on police reports, double counting by the state's crime computers.
"I reject it," Craig said of the FBI report, insisting violent crime in Detroit decreased 5% in 2016, and has been declining since 2013.
Seriously.
For an administration that has taken every opportunity to trumpet the narrative of falling crime– how it had somehow concocted a magical post-bankruptcy elixir of less cops, making less money, making fewer arrests leading to less crime — it was a ugly revelation.
The truth of the matter is this: since Mayor Mike Duggan assumed office in 2014, violent crimes committed against Detroiters are on the rise.
My source? The Detroit Police Department itself.  www.deadlinedetroit.com/articles/18574/charlie_leduff_violent_crime_–_are_detroit_cops_cooking_the_books#.WiuG_nlryie
Suspect in shooting death of boy, 3, turns himself in
Detroit — A man wanted for questioning in the shooting death of a 3-year-old boy surrendered to authorities Thursday morning, police said.  
Police were searching for Demetrius Lorenzo Peels, 22, the boyfriend of the victim's 20-year-old mother, following the Wednesday shooting that occurred around 7 p.m. Wednesday in an apartment complex in the 11000 block of Rossiter. The 3-year-old, police said, was shot in the face.  www.detroitnews.com/story/news/local/detroit-city/2017/12/06/shooting-boy-shot-face-killed-rossiter-detroit-police-department/108386176/
"Whether I will be the hero of my own story…." (time for Copperfield again…)
.