We Say Fight Back!
Strike! Mayday!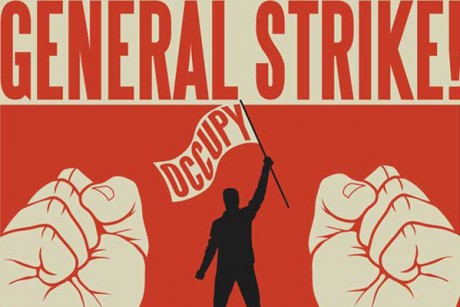 www.youtube.com/watch?v=eShVAggCNcI
Susan Ohanian Will be a Keynote Speaker at the Rouge Forum Conference Susan's advocacy work keeps at its core her 20 years as a teacher. Her more than 300 essays on education issues have appeared in periodicals ranging from Phi Delta Kappan cover stories to The Atlantic, Nation, USA Today, Washington Monthly, Extra! (Fairness and Accuracy in Reporting), and numerous education journals. One of her 26 book on education policy and practice introduced the word Standardisto.
Although currently censored at the NCTE online discussion site, Susan's website received NCTE's George Orwell Award for Distinguished Contributions to Honest and Clarity in Public Language. She has delivered the annual MacClement Lecture for Excellence in Education, Queens University, Ontario, Canada, the Helen Oakes lecture at Temple University, and the Biber Lecture, Bank Street College, New York.
Susan notes that although she's been a featured speaker at both the International Symposium for the Educational Welfare in Seoul, Korea, and British Columbia Teachers' Federation events, her talk to the Progressive Caucus of the AFT was closed down by angry hoots from the audience.
Susan started a website to protest the passage of NCLB. She had hoped to shut it down by now, but things keep getting worse, so she persists.
Call for Proposals
Rouge Forum 2012
OCCUPY EDUCATION! Class Conscious Pedagogies for Social Change
June 22-24, 2012
Miami University
Oxford, OH
Proposals Due April 15, 2012
The Rouge Forum 2012 will be held at Miami University in Oxford, Ohio. The University's picturesque campus is located 50 minutes northwest of Cincinnati. The conference will be held June 22-24, 2012.
Proposals for papers, panels, performances, workshops, and other multimedia presentations should include title(s) and names and contact information for presenter(s). The deadline for sending proposals is April 15. The Steering Committee will email acceptance notices by May 1. (details rougeforum2012.wordpress.com/rf-2012-call-for-proposals/)
French Workers Detain Boss Translated from Libération, March 26, 2012
Bruno Ferrec, the boss of the nine FNAC stores in Paris, has been held by his workers since the beginning of the afternoon, according to several trade unions. At 2 p.m., some 120 workers shut themselves in with him in a meeting room in the Hotel Ibis in the rue des Plantes in the 16th arrondissement. At 7:30 p.m. they were still there, and the situation seemed to be completely gridlocked.
Today the last round of the obligatory annual negotiations on wages was to be held. Hardly convinced by the offers of Bruno Ferrec (who is applying the program of "wage moderation" desired by the national office) the workers decided to go into high gear.
"Animated discussions"
Christian Lecanu, a representative of the CGT trade union, described the scene: "The ambiance on our side is rather good-humored. Mr. Ferrec is in the middle of the room, he is listening, and he keeps repeating that `the negotiations are over.' For the moment, we don't know when we'll let him go.
Questioned by Libération.fr through the trade unionists present in the room, Bruno Ferrec had no comment.
Beyond the case of Bruno Ferrec, "who accuses us of not working enough and of having put the company's books into the red," Christian Lecanu condemns the directors of the company for their "catastrophic strategy." "They all come from the world of supermarkets, they don't know our business."
Philippe Graulière, a representative of the SUD trade union, went further: "We'll lay siege to the meeting room as long as management remains prostrate in its silence. They're imposing a wage freeze whereas, at the same time, the PPR corportation [the owner of FNAC – editor's note] is announcing the distribution of dividends. This whole affair truly proves that the regional directors are just the executors of a policy that is desired higher up."
Detroit Students Educate themselves With Walkout! Schools closed by civil strife are superior to open capitalist schools training obedience and loyalty About 50 high school students at Frederick Douglass Academy in Detroit were suspended today after walking out of classes to protest a lack of consistent teachers, the removal of the principal and a host of other administrative problems at the all-boys school.
The students were chanting "We want education!"
Parents organized the walkout because they fear for the school's future. This year, as recently as last month, students spent weeks passing time in the gym due to a lack of teachers, parents said    http://www.freep.com/article/20120329/NEWS01/120329019/Detroit-high-school-students-walkout?odyssey=tab%7Ctopnews%7Ctext%7CFRONTPAGE
Congratulations on the Coming Release of "Behind the Crisis, Marx' Dialectic of Value & Knowledge"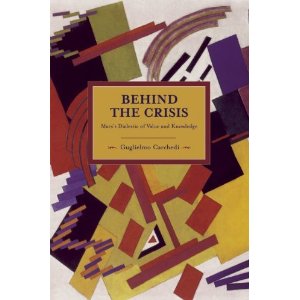 UC Students Break Up Regents Meeting (in good humor) Student protesters stripped down to bathing suits and began tossing around inflatable beach balls Thursday at the UC Regents meeting in what they called a "spring break" demonstration against high tuition.
But the relatively light-hearted atmosphere turned confrontational a short while later as UC police and a handful of protesters got embroiled in a physical tussle that led to three arrests. About 50 demonstrators attended the meeting and some spoke, denouncing the university leaders, during the public comment period of the meeting in San Francisco.
But when officials declared that period finished, the students refused to stop talking or leave the room. About 10 then took off their coats and shirts to show they were wearing beachwear and some put on Hawaiian leis or bathrobes and began dancing around as if they were at a spring break party.    http://latimesblogs.latimes.com/lanow/2012/03/students-hold-spring-break-party-protest-at-uc-regents-meeting.html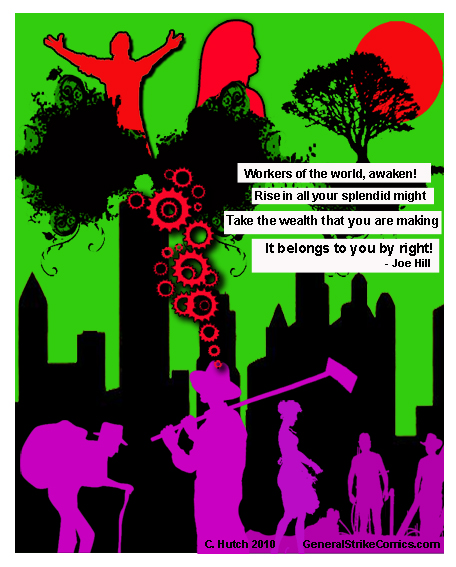 above from www.generalstrikecomics.com/category/posters/
The Little Red Schoolhouse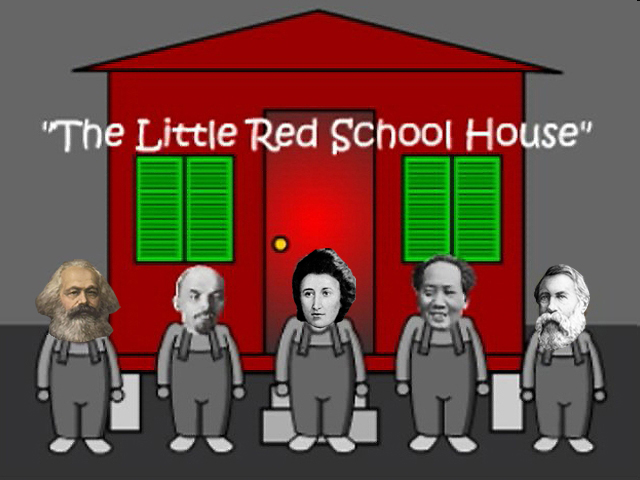 So Long Detroit Teachers–you paid your dues (DPS, not long ago, had 12,000 teachers) A total of 382 employees, including 280 teachers, are retiring from Detroit Public Schools on July 1, taking advantage of a recent court settlement that pays out banked sick time.
But union officials expect the total number of DPS teachers who retire by the start of the next school year this fall to be closer to 600 to 900, Detroit Federation of Teachers President Keith Johnson said.
In recent weeks, more than 820 DPS teachers contacted the union for details on a limited offer that pays retiring employees 50 percent of their saved sick time. Employees had a deadline of Monday to take the offer.
Although between 1,000 and 1,300 DPS teachers are eligible, Johnson said many don't want to retire because they can make more money working summer school or staying on for another school year.
"Many of our members don't have enough sick days for it to matter to them about cashing them out. As a result, they were not in a hurry to submit their separation of service. Many will still retire effective April 1, May 1 and even Sept. 1 (because they wish to teach summer school)," Johnson said.
"When all is said and done, we will still end up with between 600-900 retirees by the start of the new school year," Johnson said.
The DFT represents nearly 6,000 members, including about 3,900 classroom teachers.  http://www.detroitnews.com/article/20120320/SCHOOLS/203200389/1026/DPS-teacher-union-expects-hundreds-more-retire-by-fall
Corruption is not an Aberration in Capitalist Schooling, it is Inherent in Capitalist Schooling Court documents filed to justify a search of the homes of two former Southwestern College board members show additional instances of meals and entertainment from contractors — and an attempt to hide one such exchange. The District Attorney's affidavit, released Thursday, was filed in support of last week's search of the homes of former Southwestern board members Yolanda Salcido and Jorge Dominguez.
It's part of an ongoing corruption case alleging that South Bay officials took meals and other considerations in exchange for multimillion dollar construction contracts. Salcido and Dominguez have not been charged.  http://www.utsandiego.com/news/2012/mar/29/contractor-pulled-fast-one-padres-game/
Capitalist Schools Always Cheat kids but 5 More Atlanta Teachers charged in Cheater Scandal Atlanta Public Schools is taking steps to fire five teachers implicated in a widespread test-cheating scandal, joining 11 others targeted for termination earlier this month.    http://www.ajc.com/news/atlanta/5-more-aps-teachers-1399952.htm
New Resource on Education Updates   www.educationnews.org/higher-education/student-loan-debt-hits-1-trillion/
The International Hot War of the Rich on the Poor
above, Royal Horse Artillery fleeing from Afghan attack at_the Battle of Maiwand
50 grand for 1 Dead (x 16) + 11 grand for 1 wounded–Blood Money or Hush Money? The families of 16 Afghan villagers who were killed this month by a rampaging American soldier were given $50,000 by the United States for each of their relatives who died, Afghan and American officials said.  .. "They said this money is an assistance from Obama,"   www.nytimes.com/2012/03/26/world/asia/us-compensates-afghan-villagers-for-soldiers-attack.html?_r=1&ref=global-home
How Come Nato Allies Keep Shooting Nato and US Troops? Three NATO soldiers were shot to death on Monday in two separate confrontations involving Afghan security forces, officials said, adding to a string of "green on blue" killings that have complicated the relationship between Afghanistan and its Western allies.  http://www.nytimes.com/2012/03/27/world/asia/unborn-afghan-child-said-to-be-17th-victim-of-killing-spree.html?_r=1&ref=global-home
Citizens vote against Wars. Wars End? The survey found that more than two-thirds of those polled — 69 percent — thought that the United States should not be at war in Afghanistan. Just four months ago, 53 percent said that Americans should no longer be fighting in the conflict, more than a decade old.
The increased disillusionment was even more pronounced when respondents were asked their impressions of how the war was going. The poll found that 68 percent thought the fighting was going "somewhat badly" or "very badly," compared with 42 percent who had those impressions in November.  http://www.nytimes.com/2012/03/27/world/asia/support-for-afghan-war-falls-in-us-poll-finds.html?_r=2&ref=global-home
Libya, Home of CIA's Fake Revo, Desolving into Tribal War The trend of Libyan tribal militias getting into epic conflicts over trivial disputes continues today, with reports from a doctor in the far southern city of Sabha saying a fight over ownership of a car left 20 killed and 40 others wounded.   news.antiwar.com/2012/03/26/20-killed-as-militias-clash-in-southern-libya/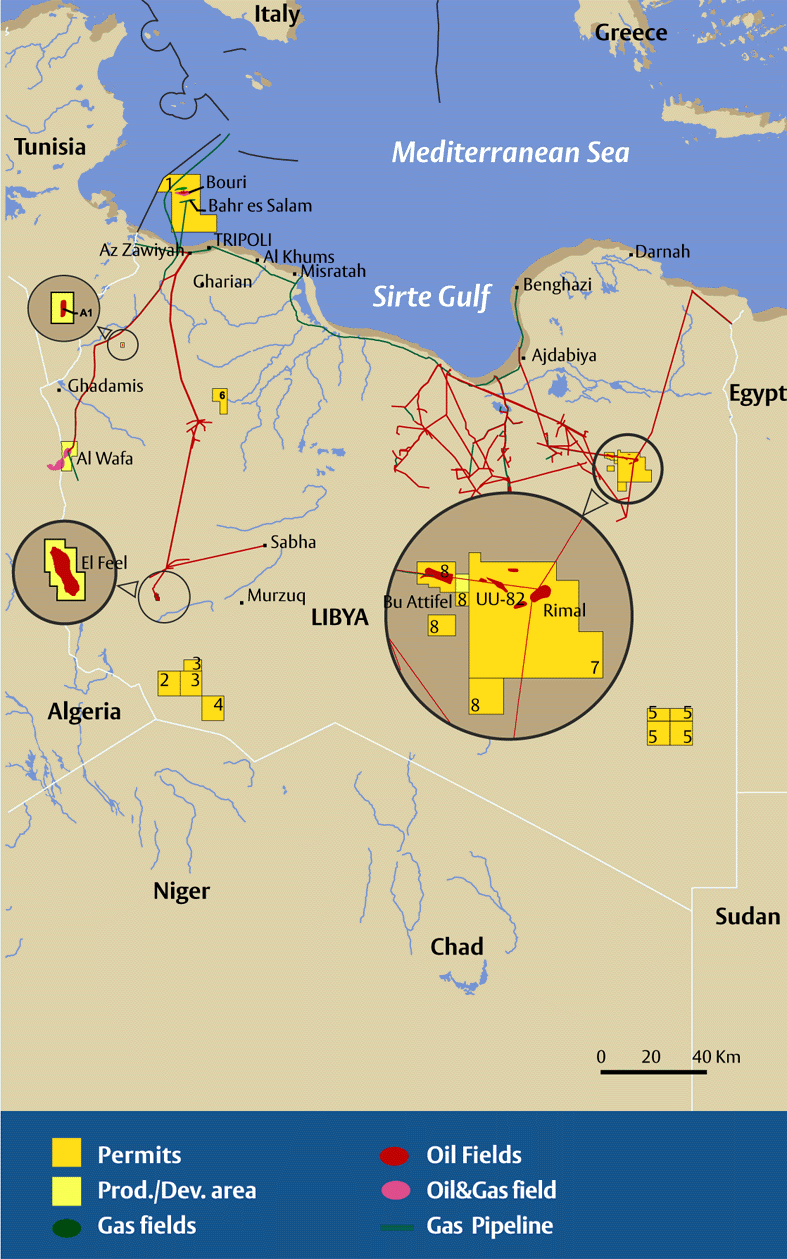 Libyan Crisis Caused by US Spills into Mali with Coup Rebel soldiers in Mali's army seized power last week, arrested President Amadou Toumani Toure and other officials, and are now trying to secure their power and fight a Tuareg insurgency in the north. The U.S. – through its involvement in the Libyan War, its military training of the Malian coup leader, etc. – was at least indirectly responsible for the coup.
The State Department said the U.S. has not yet made a formal decision as to whether a military coup has taken place in Mali. Such a finding would require the Washington to cut off all aid. "We're still considering this a 'mutiny' with uncertain results," Nuland said.
The Obama administration took a similar position toward Honduras after the military coup there in 2009, declining to officially categorize it as a coup and continuing to send military and economic aid to the increasingly violent and corrupt regime. Now, Washington's ties to Honduras are strong as ever, as the U.S. tries to maintain dominance in Central America under the rubric of the war on drugs.  http://news.antiwar.com/2012/03/26/us-suspends-some-aid-to-mali-refuses-to-call-it-a-coup/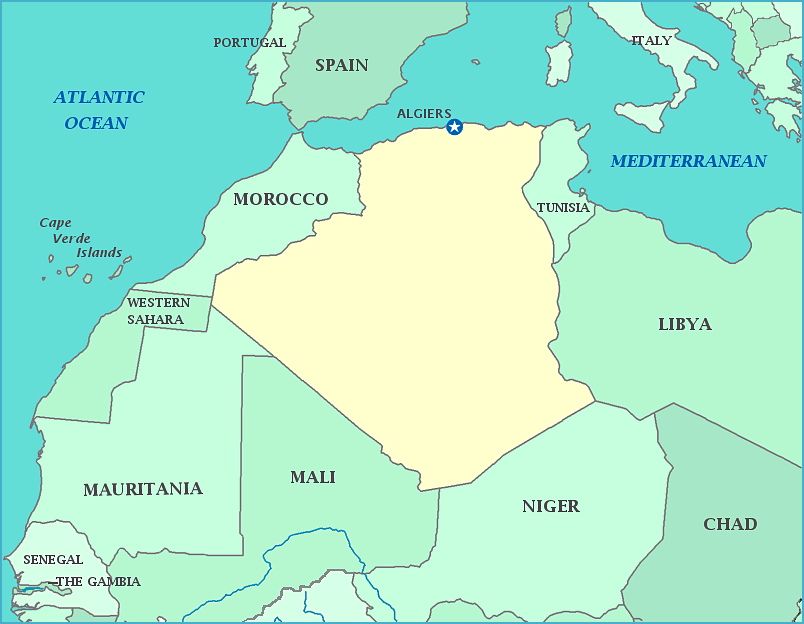 Marx: The Step from Shooting Yourself to Shooting an Officer is Not long: In 2009, the Marine Corps reported the highest suicide rate among the armed forces — 24 per 100,000. It lost more troops to suicide than combat in Afghanistan last year. Fifty-two took their own lives in 2009, including 11 who did so while deployed.
The active-duty Army had 21.7 suicides per 100,000, its highest rate since the Vietnam War. Its much larger force suffered 160 suspected or confirmed suicides.   www.utsandiego.com/news/2010/may/02/suicide-unseen-enemy-marines/
Obamagogue To Ruskie Boss: "We'll be lying some More, Won't We Boris!" President Obama's unguarded comments to Russian President Dmitry Medvedev that he would have "more flexibility" to discuss missile defense after the November election continued to reverberate half a world away Tuesday, both in the halls of Congress and on the presidential campaign trail.  http://www.washingtonpost.com/politics/obama-open-mike-flap-hits-hill-and-campaign-trail/2012/03/27/gIQAFBe6eS_story.html
Yemen, now the US Third Ongoing War US drones attacked a vehicle in Yemen's Shabwa Province today, destroying the vehicle and killing five "suspects" who were "believed to have had some connection with al-Qaeda." A second drone strike also destroyed an empty building. An innocent bystander was also killed in the car's destruction, and five others wounded.  In apparent retaliation for the killings, unnamed attackers struck a liquid natural gas pipeline in the same area, blowing it up and forcing a halt to all production at a plant run primarily by France's Total SA.
A text message from Ansar al-Sharia, the faction controlling the nearby Abyan Province, claimed credit for the attack, saying that it was "retaliation for the strike for which Crusader America and its obedient slave in Sanaa are responsible." news.antiwar.com/2012/03/30/us-drone-strike-kills-five-suspects-and-a-civilian-in-yemen/
The International Economic War of the Rich on the Poor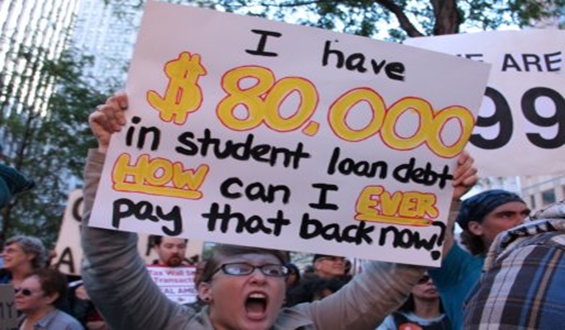 Photo by EducationNews.org
Student Loan Debt to top One Trillion Dollars (one of the next bubbles) Total student loan debt in the US is to break through the $1 trillion mark later this year, based on estimates by the Consumer Financial Protection Bureau. This comes after last year's new record of $100 billion paid out in loans in a single school year. There is now more debt on students loans in the US than Americans have on credit cards, and while consumer credit card and home loan debt has been falling over the past five years, student borrowing has been moving rapidly in the opposite direction, doubling even after adjusting for inflation.
This debt, while being a relatively cheap way of borrowing money, cannot be erased by bankruptcy as Congress has given the lenders much more power than that given to credit card or mortgage lenders.   www.educationnews.org/higher-education/student-loan-debt-hits-1-trillion/
Things are Great on Wall Street. How about You? logged its best first-quarter performance since 1998 as investors remained more upbeat about the U.S. economy. The Dow Jones industrial average rose 8.14% since January, while the broader Standard & Poor's 500 index surged 12%.    http://wyld-about-california.blogspot.com/2012/03/breaking-wall-street-logs-best-first.html
Collective Amnesia at MF Global—too big to remember A former MF Global executive has refused to answer lawmakers' questions about $200 million that was transferred out of a customer account days before the firm collapsed, invoking her Fifth Amendment right against self-incrimination.
Edith O'Brien, a former assistant treasurer at MF Global, was subpoenaed to testify before the House Financial Services oversight subcommittee hearing about an email she sent, which appears to contradict testimony from Jon Corzine, the firm's then-CEO.
The email says Corzine ordered the transfer on Oct. 28 to cover an overdraft in the firm's bank account in London. The committee cited the email in a memo released last week.
"On the advice of counsel, I respectfully decline to answer based on my constitutional right," O'Brien responded to a question about the transfer.
Corzine testified in December that never directed anyone to use customer funds to fix the overdraft and he wasn't told that customer money was used.
MF Global filed for bankruptcy protection Oct. 31. The company failed after a disastrous bet on European debt. About $1.6 billion in customer money hasn't been recovered. Corzine, a former New Jersey governor and U.S. senator from the state, stepped down as CEO in November.    http://www.businessweek.com/ap/2012-03/D9TPMURO0.htm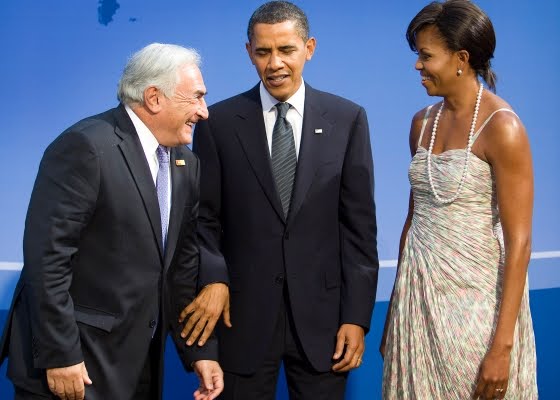 Just Who was Running the IMF? Rapist Pimp and Whoremonger Strauss Kahn in Charge of the World's Money! It was a stunning blow on the home front for Strauss-Kahn, a onetime French presidential hopeful whose sexual behavior has been in the international spotlight over the past year.
The French charges come two days before a New York court takes up a civil case in which a hotel maid accuses Strauss-Kahn of sexually assaulting her.
In the northern French city of Lille on Monday, investigating judges summoned Strauss-Kahn for questioning and held him for about eight hours. Afterward, Strauss-Kahn left in black sedan without speaking publicly.
Lawyer Richard Malka told reporters afterward that Strauss-Kahn was given preliminary charges of "aggravated procurement in an organized gang."    http://www.nytimes.com/aponline/2012/03/26/business/ap-eu-france-strauss-kahn.html?ref=global-home
Man to Woman: "If I pay you $300 million, will you sleep with me?" Reply: "I might." Man: " How about for a dollar?"  W: "What do you think I am?" M; "I know what you are. Now we bicker about price." In the last decade, Pelosi has raised close to $300 million for Democrats, according to her political staff. So far, in this election cycle, she's raised close to $40 million. Pelosi is the party's top fundraiser by far, outpacing President Obama in some categories.   Last year, Pelosi attended 400 fundraisers.   www.npr.org/blogs/money/2012/03/30/149698946/on-tour-with-nancy-pelosi-fundraising-rock-star
Solidarity Fornever
Mandela Spells B E T R A Y A L (along with the ANC and every CP in the World) When Nelson Mandela came to power in 1994 he reached out to South Africa (SBK)'s poor and to its rich by promising jobs and a secure climate for business. Eighteen years later, his country has a 24 percent unemployment rate and a debate over nationalizing mines is deterring investment.
Economic growth is less than half the 7 percent level the government says is needed to make inroads into the highest jobless rate of 61 countries tracked by Bloomberg. Stocks have underperformed Brazil and Peru. The ruling African National Congress is considering raising mine taxes and President Jacob Zuma's government is pushing through a secrecy law that could impede reporting on state corruption.
"They've got to make South Africa a much more attractive place for investment," Mark Mobius, who oversees about $40 billion as executive chairman of Franklin Templeton's Emerging Markets Group, said in an interview this month in Dubai. "I'm not only talking about foreign investment," he said. "I'm talking about local investment."
A lack of opportunity for poor black South Africans, who constitute 90 percent of the population of 50.6 million, has fueled violent street protests and given impetus to a push by the ANC's youth wing for the seizing of mines, banks and land. That, together with inadequate power supplies and a labor system as rigid as in France and Sweden, is pushing investors to consider alternatives from Australia to Peru.   www.bloomberg.com/news/2012-03-26/mandela-dream-fades-with-one-quarter-of-south-africans-jobless.html
Another Big NEA District Fires Its Exec The union that represents roughly 12,000 Palm Beach County School District teachers has ousted its executive director, causing anger and fears of chaos among some teachers.
"What's happening now is the destruction of the union," said teacher and union representative Les Kozlow of the Classroom Teachers Association's Board of Directors March 5 vote to remove Interim Executive Director Tony Hernandez.   www.palmbeachpost.com/news/schools/cta-board-ousts-hernandez-as-executive-director-of-2267190.html?cxntcid=breaking_news
Spy Versus Spy
The NSA is Building the World's Biggest Spy Center (watch what you say) Under construction by contractors with top-secret clearances, the blandly named Utah Data Center is being built for the National Security Agency. A project of immense secrecy, it is the final piece in a complex puzzle assembled over the past decade. Its purpose: to intercept, decipher, analyze, and store vast swaths of the world's communications as they zap down from satellites and zip through the underground and undersea cables of international, foreign, and domestic networks. The heavily fortified $2 billion center should be up and running in September 2013. Flowing through its servers and routers and stored in near-bottomless databases will be all forms of communication, including the complete contents of private emails, cell phone calls, and Google searches, as well as all sorts of personal data trails—parking receipts, travel itineraries, bookstore purchases, and other digital "pocket litter." It is, in some measure, the realization of the "total information awareness" program created during the first term of the Bush administration—an effort that was killed by Congress in 2003 after it caused an outcry over its potential for invading Americans' privacy.
But "this is more than just a data center," says one senior intelligence official who until recently was involved with the program. The mammoth Bluffdale center will have another important and far more secret role that until now has gone unrevealed. It is also critical, he says, for breaking codes. And code-breaking is crucial, because much of the data that the center will handle—financial information, stock transactions, business deals, foreign military and diplomatic secrets, legal documents, confidential personal communications—will be heavily encrypted.    In the process—and for the first time since Watergate and the other scandals of the Nixon administration—the NSA has turned its surveillance apparatus on the US and its citizens. It has established listening posts throughout the nation to collect and sift through billions of email messages and phone calls, whether they originate within the country or overseas. It has created a supercomputer of almost unimaginable speed to look for patterns and unscramble codes. Finally, the agency has begun building a place to store all the trillions of words and thoughts and whispers captured in its electronic net. And, of course, it's all being done in secret. To those on the inside, the old adage that NSA stands for Never Say Anything applies more than ever.   www.wired.com/threatlevel/2012/03/ff_nsadatacenter/all/1
Huttaree Case, built on spies and lies, Blown to Hell A federal judge acquitted seven members of the Hutaree militia Tuesday of the most serious charges following six weeks of testimony in a high-profile terror case.
On the second anniversary of the Hutaree arrests, U.S. District Judge Victoria Roberts granted a defense motion to acquit the militia members on seven charges, including seditious conspiracy and conspiracy to use weapons of mass destruction. The most serious charge could have resulted in life prison sentences.
She ordered the trial to continue against Hutaree leader David Stone Sr. and his son, Joshua Stone, on weapons-related charges.
"Wow. Wow," Joshua Stone's lawyer, James C. Thomas, said, adding he will move to have his client released on bond. "We're extremely elated."
The judge said the government's case was built largely on circumstantial evidence.
"While this evidence could certainly lead to a rational fact-finder to conclude that 'something fishy' was going on, it does not prove beyond a reasonable doubt that defendants reached a concrete agreement to forcibly oppose the United States government," Roberts wrote.    http://www.detroitnews.com/article/20120327/METRO/203270433/7-Hutaree-acquitted-most-serious-charges?odyssey=mod|breaking|text|FRONTPAGE
Paranoid (?) US Envoy to Russia accuses Tv Station of Hacking his Life Ambassador Michael A. McFaul met with both cheers and criticism in Russia after he confronted a camera crew from state-controlled television, suggesting that they had accessed his schedule by hacking his e-mail or his telephone.   Mr. McFaul engaged in a five-minute debate on Thursday with a reporter from NTV — a station that has produced harsh reports targeting the United States in recent months — after she approached him with a cameraman on the sidewalk on his way to an appointment. He complained that camera crews have been harassing him and asked how they had learned about his meeting with Lev A. Ponomaryov, a human rights campaigner and opposition figure, which was not a matter of public record.
"This is against the Geneva Convention, if you are going to receive my information from my telephone or from my BlackBerry," Mr. McFaul said, as Mr. Ponomaryov tried to pull him inside. Mr. McFaul remarked on this a few hours later via Twitter, commenting, "I respect press right to go anywhere & ask any question. But do they have a right to read my email and listen to my phone?"   www.nytimes.com/2012/03/31/world/europe/russia-ambassador-michael-mcfaul-ntv-hacking.html?ref=global-home
Magical Mystery Tour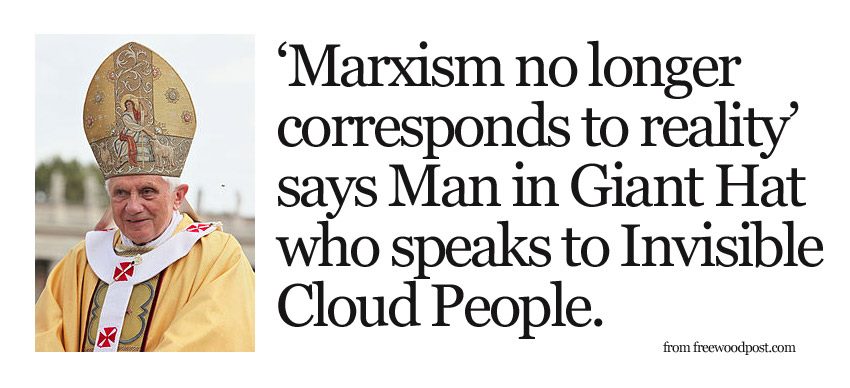 Konyi Commercializers Get Drunk, Keep Nine Hundred Grand and have a good laugh Two weeks after Invisible Children co-founder Jason Russell apparently suffered a breakdown, stripped naked and darted into Pacific Beach traffic, another nonprofit executive has been filmed talking about keeping $900,000 of a charity award for himself.
The celebrity website TMZ released a 52-second video Tuesday showing Jedidiah Jenkins drinking from a vodka bottle, slurring his words and bragging about keeping most of a $1 million charity award for himself.
"I don't know if you heard this or not but we won a, we won a million dollars, so … That's pretty rad," says Jenkins, the Invisible Children director of ideology. "Here's $100,000 for Haiti and $900,000 extra for me. Get on the bandwagon."
Throughout the film, Jenkins is unsteady, stumbling over words and his glasses are askew.   www.utsandiego.com/news/2012/mar/27/kony-exec-jokes-about-pocketing-900000/
Should Commercial Pilots be Tested for Fanatical Mysticism?
Muslim Bros Rise Up from Counterfeit Arab Spring As Egypt's ruling generals near the end of their formal reign, the country's main Islamist party is asserting increasing authority over the political system and openly confronting the powerful military.
The Muslim Brotherhood's growing influence came into sharp focus Sunday as its political wing and other Islamists established a dominant role in the 100-member body chosen by the parliament to write the country's new, post-revolutionary constitution. Liberals and leftists vowed to boycott the assembly, and at least eight withdrew from it, accusing the Islamist parties of taking over the process.   www.washingtonpost.com/world/middle_east/muslim-brotherhood-asserts-its-strength-in-egypt-with-challenges-to-military/2012/03/21/gIQAJ9pmaS_story.html
About that Papal Visit–who is this guy anyway? What Ratzinger managed, under cover of the ur-populist, airplane-hopping John Paul II, was to further, and in some sense complete, the isolation of the Church of Rome from the concerns of the world beyond the papal state. He conflated the dogma of infallibility, a baby doctrine in church terms—it dates from 1870 and has only been invoked once, to confirm the assumption of the Virgin—with the papal "teachings" that went through his office, and left a billion Catholics to accept them or to risk their souls dissenting. As Pope, he has regarded his own pronouncements as law; a case in point was his recent reaffirmation of a 1968 encyclical against birth control, issued despite the advice of the Vatican's own commission on contraception, which found nothing in scripture to justify a ban that, in fact, was always as much concerned with producing Catholic babies as with theology. He has reinstated a small group of ultra-conservative priests, among them a Holocaust denier, who had been excommunicated, along with their renegade archbishop, in the late eighties. And he has continued to marginalize progressive theologians—including the Jesuits of the Pontifical Gregorian University, who have had their interfaith theology seminars put in question. Put simply, he has given Catholics a choice between his heaven and a hell he insists is of their own making.
To call Benedict XVI reactionary or autocratic is perhaps beside the point of the pedophilia scandals plaguing his papacy now. We know he is rigid. His contempt for the rules of the secular world is now, more than ever, apparent. But mainly he remains an enforcer of exemption. From Rome, he has perpetuated a code of silence and neglect at the expense of the Catholics he was elected to nurture and protect   www.newyorker.com/online/blogs/newsdesk/2010/03/the-pope-and-the-world.html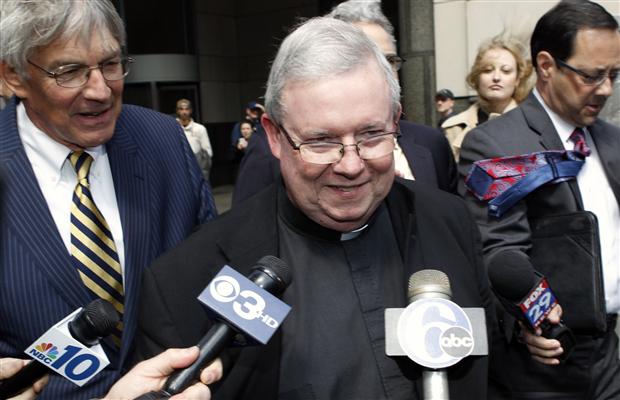 above, William Lynn has a laugh
Superstitious Rapist Protector Goes to Trail. Why is this the First? The first Catholic Church official to go on trial for allegedly covering up sexual abuse of children by predator priests was described by prosecutors Monday as more concerned with protecting the church than children.
Prosecutors in Philadelphia told jurors in opening statements that Monsignor William J. Lynn, who was in charge of reviewing complaints about abusive priests, tried to save the church from scandal by covering up child sexual abuse.
"You can't protect the church without keeping the allegations in the dark,'' said Assistant Dist. Atty. Jacqueline Coelho, the Philadelphia Inquirer reported. "He kept the parishioners in the dark and he kept the faithful in the dark.''
Calling Lynn "the keeper of secrets," Coelho said: "The protection of children is the furthest thing from defendant Lynn's mind.''   www.latimes.com/news/nation/nationnow/la-na-nn-philadelphia-catholic-church-sex-abuse-20120326,0,1979259.story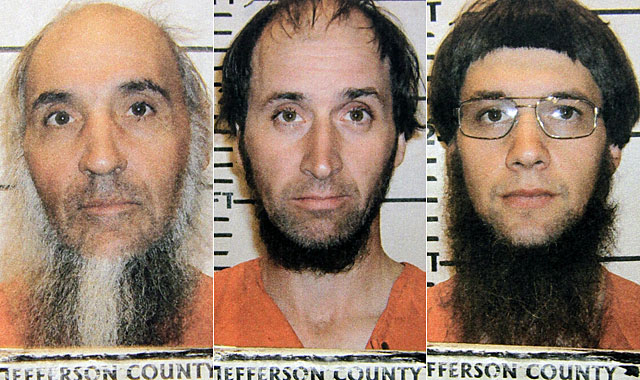 Amish Zombie Vixens Chopping the Beards that Satan Must have Grown! Federal prosecutors on Wednesday charged an additional four women with being involved in beard-cutting attacks on fellow Amish in Ohio, and added new allegations that suspects tried to hide or destroy evidence including a bag of hair from the victims.
The updated indictment filed in federal court in Cleveland also charges alleged ringleader Sam Mullet Jr. with lying to federal agents during their investigation by denying knowledge of an October assault.
Best and Worst Things in the History of the World
One More Time for The Killer Jerry Lee Lewis has married for a seventh time, and we encourage you to get a pencil and paper and keep notes before reading the rest of this post.
The 76-year-old rock-'n'-roller on March 9 married Judith Brown, his caregiver, in Natchez, Miss., CNN reports — and that's where the easy part ends.
You see, Judith Brown is the ex-wife of Rusty Brown, Lewis' second cousin. And Rusty Brown would be the brother of Myra Gale Brown, the minor-cousin-once-removed whom Lewis married in 1957.
The 14-year age difference between Lewis and Brown is actually more than the 10-year gap that existed between Lewis and Myra Gale Brown, but then again, Brown was only 13 when they wed, while Lewis was a piano-pummeling 23 getting hitched for the third time.
Publicity from that whole marrying-a-minor-who's-also-a-relative incident — oops — dealt a crippling blow to the career of the "Great Balls of Fire" singer. Those two divorced after 13 years.
Lewis and his sixth wife, who were married for 20 years, divorced in 2004.  http://latimesblogs.latimes.com/gossip/2012/03/jerry-lewis-married-cousins-ex-wife-judith-brown.html
Smart and Sane People Deal with Anti-Abortion Fanatics Soon after that, the harassing calls from protesters started coming to his home. By the dozens, at all hours. Friends asked him how they could help. He began to take the names and phone numbers down of anyone who contacted him with an unwanted call. And he gave those lists to his friends and asked them to call these folks back.
"In a very calm, very respectful voice, they said that the Stave family thanks you for your prayers," he said. "They cannot terminate the lease, and they do not want to. They support women's rights."
This started with a dozen or so friends, then grew. Soon, there were more than a thousand volunteers dialing.
If they could find the information, Stave's callers would even ask the family how their children were doing, and mention their names and the name of their school. "And then we'd tell them that we bless their home on such and such street," giving them their address.
In some cases, the family of a protester who called Stave's home could get up to 5,000 calls in return.  http://www.washingtonpost.com/local/a-clinics-landlord-turns-the-tables-on-anti-abortion-protesters/2012/03/29/gIQAThgwiS_story.html
If You Got this Dispatch, something went wrong for Anon The mysterious group of hackers who go by the name "Anonymous" have threatened to take down the Internet on Saturday. Or not.
The confusion comes from the very nature of the group, which is amorphous and has no identifiable leadership. Several weeks ago, a group identifying itself as Anonymous announced "Operation Global Blackout," the effect of which would be to bring Web surfing to a halt.   www.npr.org/2012/03/30/149712036/anonymous-hacking-group-threatens-the-internet
If You WIn $640 million plus, please just send A meager 1 percent to the good ole Rouge Forum!
So Long Earl (all for one and one for all)