We Say Fight Back!
Come to the Rouge Forum Conference May 16-19, in Detroit, 2013! The Rouge Forum 2013 theme is Winning the Class Struggle Against Corporate Education Reform . Call for Proposals! rougeforumconference.wordpress.com/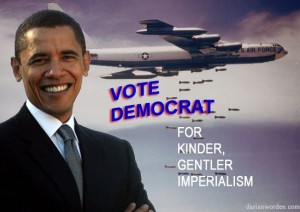 One Day Strike, again, by California Nurses Registered nurses at seven Sutter hospitals in Alameda, Contra Costa, and Solano counties will hold a one-day strike on Thursday, November 1. The walkout is in response to demands by Sutter corporate officials for sweeping reductions in patient care protections and nurses contract standards at these hospitals. The strike will involve about 3,200 RNs as well as several hundred respiratory, X-ray and other technicians. "We have been in negotiations going on 18 months and during this time hospital management has repeatedly misrepresented us as nurses and has shown a lack of respect for the hard working women and men who are the backbone of our hospital," said Ann Gaebler, an Alta Bates RN. "As staff nurses, we have a responsibility to fight to maintain standards of care for our patients. We cannot allow the erosion to patient care that Sutter's proposed takeaways would represent."   www.nationalnursesunited.org/pages/cna/
Congratulations on the Publication of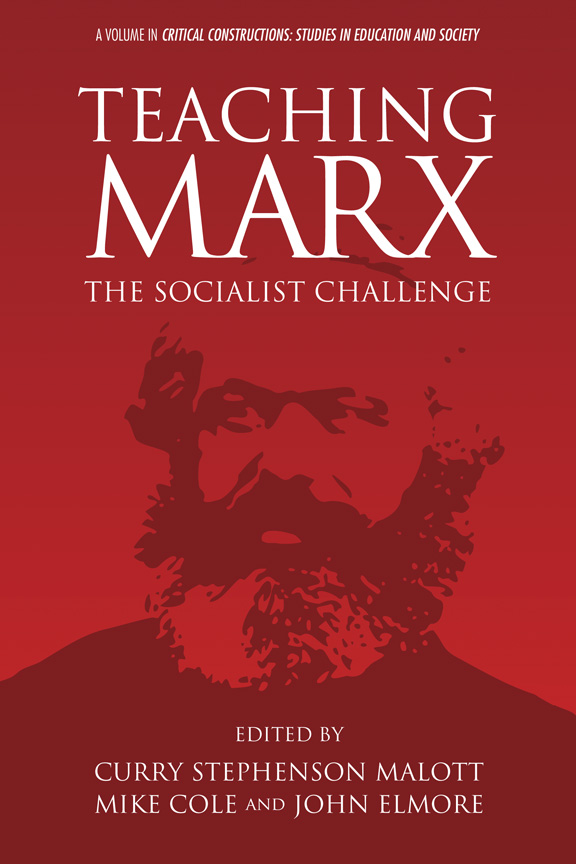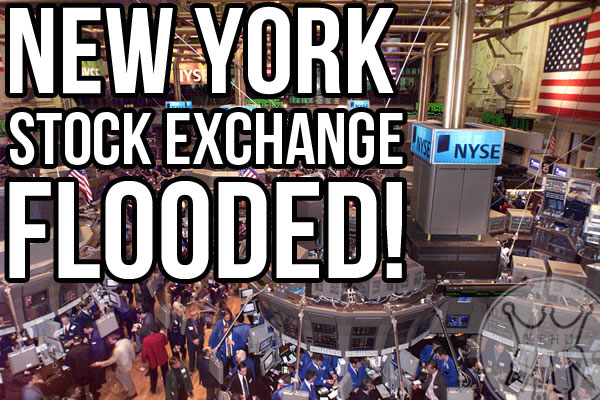 Haiti, as usual, nearly forgotten in Sandy News (rather like black and hispanic neighborhoods Hurricane Sandy's toll in the Caribbean amounts to at least 69 dead, thousands homeless and few funds available to rebuild. Yet, the Caribbean carnage remains largely behind the scenes as media spotlight focuses on the US.
Sandy took the lives of 52 people in Haiti, 11 in Cuba, two in the Bahamas, two in the Dominican Republic, one in Jamaica and one in Puerto Rico.
In light of the difficulty to rebuild in some of the impoverished areas of the Caribbean, especially Haiti, the United Nations will be appealing for emergency aid.
"Haiti is trying to get its house in order, but each time disaster strikes, the progress is interrupted," head of the UN's office for the co-ordination of humanitarian affairs Johan Peleman told The Guardian. "This country is exposed to devastating consequences by each storm. With every burst of rain, entire mountains are washed away."  http://rt.com/news/caribbean-sandy-storm-damage-647/
The Little Red Schoolhouse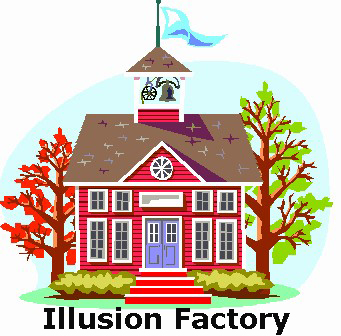 Cheers for Rich Kids! They do well on High Stakes State Tests! The tiny and wealthy Rancho Santa Fe School District achieved all-time-high marks this year with its scores on the Academic Performance Index, an accountability system designed to track student performance and progress at schools across the state.
The index, commonly called the API, is based on scores from standardized tests that public school students in California take each spring. The state system requires schools to show annual improvements on a scoring system of 200 to 1,000 points.
A school is considered on target if it has a score of 800 or more.
This year, the Rancho Santa Fe district's overall score rose nine points to 960, while the API at the district's Roger Rowe Elementary School jumped 13 points to 963 — the highest API of all elementary school districts in San Diego County. At Roger Rowe Middle School, the API score grew by three points to 954.
The Del Mar Union School District had the highest districtwide API score in the county — 961.  http://www.utsandiego.com/news/2012/oct/31/district-gets-high-marks-on-state-test/
Those School Test Cheats, Still At it….. State officials have stripped Westside [Elementary in Thermal] and 22 other schools of a key state ranking for cheating, other misconduct or mistakes in administering the standardized tests given last spring. The offenses ranged from failing to cover bulletin boards to more overt improprieties, including helping students correct mistakes or preparing them with actual test questions. The details were included in school district reports obtained by the Times through a public records request filed with the California Department of Education.
The state defines such episodes as "adult irregularities," and if they affect at least 5% of students tested at a school, the campus loses its annual rating on California's Academic Performance Index, which was released this month.    http://latimesblogs.latimes.com/lanow/2012/10/schools-caught-cheating-on-test-scores-google-hangout.html?utm_source=feedburner&utm_medium=feed&utm_campaign=Feed%3A+lanowblog+%28L.A.+Now%29
California Teachers, Still Braiding their own Noose, Get Common Core Training More than 350 educators from Merced, Madera, Fresno and Stanislaus counties took part in a symposium recently to guide them on implementing common core standards for English-learners.
The symposium, held last week, was aimed at supporting participants' next steps in implementing those standards.
Since 2010, 45 states have adopted the same standards for English and math. Called the Common Core State Standards, they are designed to help all students get a good education, even if they change schools or move to a different state.  http://www.mercedsunstar.com/2012/10/29/2619113/symposium-shows-how-to-implement.html
Palm Beach, LA Unified (led by Deasy of the fake degree) and other districts shy from Ratt $ An effort to win a high-profile $40-million grant has unraveled after the L.A. teachers union declined to sign the application, a condition for the competition imposed by the federal education department.
The dollars were modest compared with the school system's overall, multibillion-dollar annual budget, but school district officials sid the Race to the Top grant could have provided critical services as well as additional jobs.
"I'm disappointed," said L.A. schools Supt. John Deasy. "It's a shame that we won't be able to provide this support for students and hire the staff."  http://latimesblogs.latimes.com/lanow/2012/10/la-unified-wont-apply-for-40-million-federal-grant.html?utm_source=feedburner&utm_medium=feed&utm_campaign=Feed%3A+lanowblog+%28L.A.+Now%29
The International Hot War of the Rich on the Poor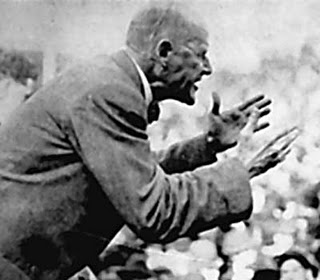 Debs (above) You ask me why the I.W. W. is not patriotic to the United States. If you were a bum without a blanket; if you had left your wife and kids when you went west for a job, and had never located them since; if your job had never kept you long enough in a place to qualify you to vote; if you slept in a lousy, sour bunkhouse, and ate food just as rotten as they could give you and get by with it; if deputy sheriffs shot your cooking cans full of holes and spilled your grub on the ground; if your wages were lowered on you when the bosses thought they had you down; if there was one law for Ford, Suhr, and Mooney, and another for Harry Thaw; if every person who represented law and order and the nation beat you up, railroaded you to jail, and the good Christian people cheered and told them to go to it, how in hell do you expect a man to be patriotic? This war is a business man's war and we don't see why we should go out and get shot in order to save the lovely state of affairs that we now enjoy.
Robert Bourne: War is the Health of the State The moment war is declared, however, the mass of the people, through some spiritual alchemy, become convinced that they have willed and executed the deed themselves. They then, with the exception of a few malcontents, proceed to allow themselves to be regimented, coerced, deranged in all the environments of their lives, and turned into a solid manufactory of destruction toward whatever other people may have, in the appointed scheme of things, come within the range of the Government's disapprobation. The citizen throws off his contempt and indifference to Government, identifies himself with its purposes, revives all his military memories and symbols, and the State once more walks, an august presence, through the imaginations of men. Patriotism becomes the dominant feeling, and produces immediately that intense and hopeless confusion between the relations which the individual bears and should bear toward the society of which he is a part.  http://struggle.ws/hist_texts/warhealthstate1918.html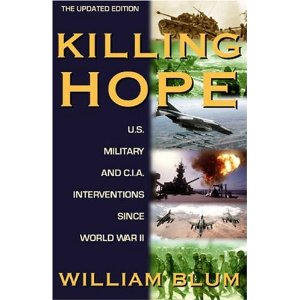 William Blum (author of Killing Hope) on Syria Syria 2012 has produced its own tangled complexity. In the past 18 months it appears that at one time or another virtually every nation in the Middle East and North Africa as well as members of NATO and the European Union has been reported as aiding those seeking to overthrow the regime of Bashar al-Assad, while Russia, China, and several other countries are reported as aiding Assad. The Syrian leader, for his part, has consistently referred to those in combat against him as "terrorists", citing the repeated use of car bombs and suicide bombers. The West has treated this accusation with scorn, or has simply ignored it. But the evidence that Assad has had good reason for his stance has been accumulating for some time now, particularly of late. Here is a small sample from recent months:
"It is the sort of image that has become a staple of the Syrian revolution, a video of masked men calling themselves the Free Syrian Army and brandishing AK-47s — with one unsettling difference. In the background hang two flags of Al Qaeda, white Arabic writing on a black field … The video, posted on YouTube, is one more bit of evidence that Al Qaeda and other Islamic extremists are doing their best to hijack the Syrian revolution." (New York Times, July 24, 2012)
A leading German newspaper reported that the German intelligence service, BND, had concluded that 95% of the Syrian rebels come from abroad and are likely to be members of al Qaeda. (Die Welt, September 30, 2012)
"A network of French Islamists behind a grenade attack on a kosher market outside Paris last month also planned to join jihadists fighting in Syria … Two suspects were responsible for recruiting and dispatching people 'to carry out jihad in some countries – notably Syria'," a state prosecutor said. (Associated Press, October 11, 2012)
"Fighters from a shadowy militant group [Jabhat al-Nusra] with suspected links to al-Qaida joined Syrian rebels in seizing a government missile defense base in northern Syria on Friday, according to activists and amateur video. …The videos show dozens of fighters inside the base near a radar tower, along with rows of large missiles, some on the backs of trucks." (Associated Press, October 12, 2012)
"In a videotape posted this week on militant forums, the Egyptian-born jihadist Ayman al-Zawahiri … urged support for Syria's uprisings." (Associated Press, October 28, 2012)   Washington and its freedom fighters de jour would like to establish Libya II. And we all know how well Libya I has turned out.  http://killinghope.org/bblum6/aer110.html
According to your favorite news source or commentator, President Assad is either a brutal murderer of his own people, amongst whom he has had very little support; or he's a hero who's long had the backing of the majority of the Syrian population and who is standing up to Western imperialists and their terrorist comrades-in-arms, whom the US is providing military aid, intelligence, and propaganda services.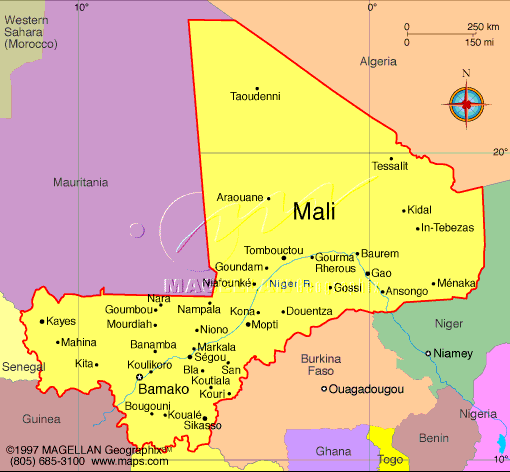 Atta Boy Obamagogue. Libya Went Great. Benghazi too. But Who Lost Mali? "I'm losing all hope," said Osman Haile Cisse, the deposed mayor of historic Timbuktu, which is now under AQIM control. Cisse spoke by phone from Timbuktu, where he returned to celebrate the Muslim holiday Eid al Adha.
"Those who were opposed at first are now joining (al Qaida). Southerners are arriving to join as well," he said. "They are all being paid good money."
In Mali today, the scale of the crisis belies the snail-like pace of the international response.
U.S. Secretary of State Hillary Clinton met this week with officials in neighboring Algeria in hopes of winning their support for some kind of action. A month ago, Clinton, speaking on the sidelines of the U.N. General Assembly, described Mali as a hub from which "terrorists are seeking to extend their reach and their networks in multiple directions."
Libyan leaders have tied the Sept. 11 attack on the U.S. consulate in Benghazi that left the U.S. ambassador and three other Americans dead to Mali, saying some of the attackers may have infiltrated from here. Some are known to at least have called Mali to boast of their success.
But on the ground here there is little sign of movement. Mali practically quakes from the dissonance between urgent calls for action and the lack of any activity.
Northern Mali is now an open playground for Islamist extremists, smugglers and opportunists. Reports from residents and local journalists who travel in the region suggest the Islamist extremists are moving to cement their control – instituting conservative Islamic Shariah law, collecting ransoms for Western hostages, training new recruits, and inviting others to join.   www.mcclatchydc.com/2012/10/31/173211/al-qaida-linked-groups-cement.html
Who Lost Bamian? As the American troop surge peaked over the past two years, Taliban insurgents began contesting parts of this central province, flowing in from more embattled areas of the country. And now, a series of deadly strikes in recent months has intimidated residents and served notice that roads are unsafe and government officials are targets.
That it has happened in Bamian — known for its rugged beauty, nascent skiing industry and the ancient Buddha statues that once kept vigil here — has added to the sense that nowhere in Afghanistan can be considered safe. And that, Afghan and Western analysts say, is a crucial part of the Taliban's strategy in coming here.
"Bamian was the safest province in the country," said Mohammed Natiqi, a Kabul-based military analyst. "The insurgents are trying to find a toehold there by destabilizing it to show their presence all over the country."  http://www.nytimes.com/2012/10/31/world/asia/taliban-hits-region-seen-as-safest-for-afghans.html?ref=global-home&_r=0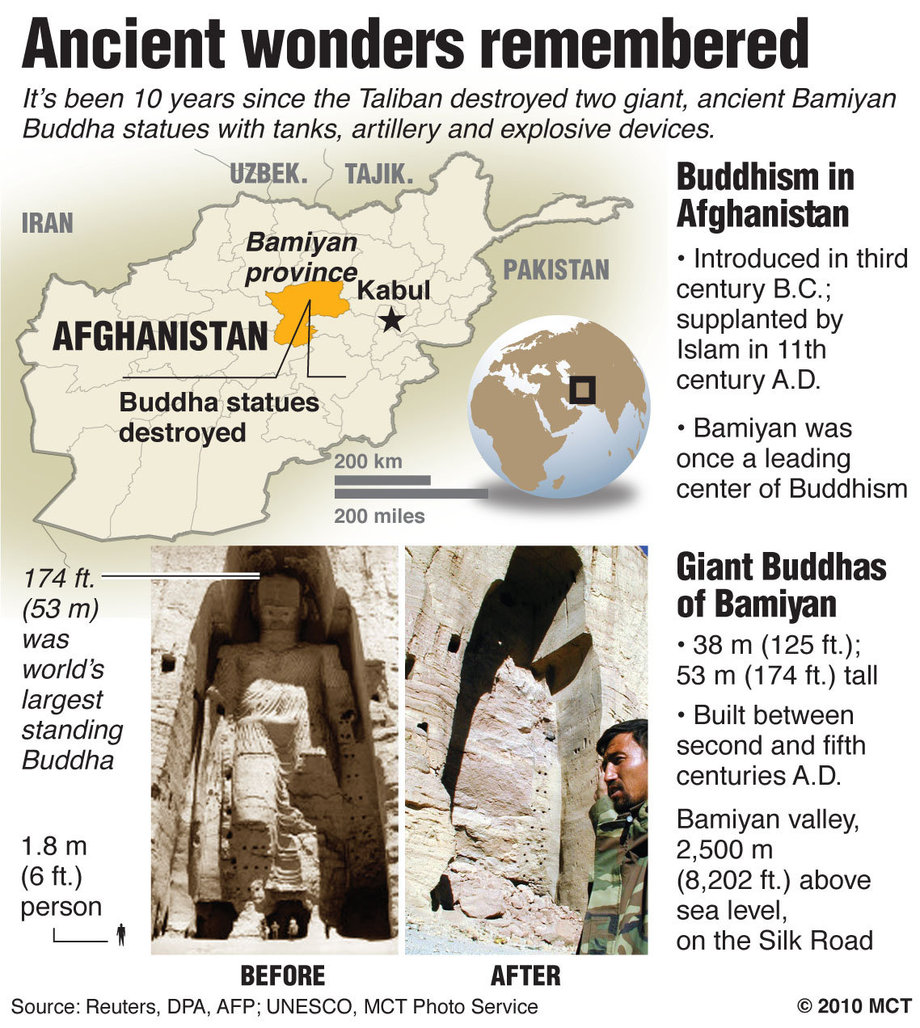 Professor Haquanni: Notes on Why the US is Losing vs Jihadists In last week's foreign policy debate, President Obama said that success against al-Qaeda can be achieved simply by tracking down and killing those identified as terrorists. This view is no doubt rooted in the U.S. electorate's disapproval of distant wars. But this thinking fails to take into account how drones and other remote tactics are used to encourage extremism among the world's 1.6 billion Muslims. Ideologically motivated radicals can recruit, train and regroup even after their leaders have been killed in drone strikes. And the American aversion to long wars fits into bin Laden's prediction that the United States would withdraw from the greater Middle East rather than stay and fight.   ..Although important, the killing of bin Laden did not end the war that began with the Sept. 11, 2001, terrorist attacks. Al-Qaeda and its affiliates continue to recruit from North Africa to Southeast Asia. The ideology of Islamist revivalism, rooted in a culture of grievance and victimhood, remains powerful. Newly elected Islamist governments in some Arab countries, such as Egypt, will most likely fuel hatred of the West as a substitute for economic and social success, just as Iran has done since its 1979 revolution. This, in turn, will continue to produce a steady flow of terrorists ready to kill Americans.   www.washingtonpost.com/opinions/the-us-needs-muslim-allies/2012/11/01/9a852950-22dd-11e2-8448-81b1ce7d6978_story.html?hpid=z4
Foermer Israeli Spy boss–We Need to Talk to Iran "I was 40 years in the business of dealing with adversaries — some of them very bitter ones, some we fought successive wars with," Halevy said in an interview with Al-Monitor. "Over the years … I realized that, in order to be effective with one's enemies, you have to have two essential capabilities: To overcome them by force if necessary … And do everything you can to get into their minds and try to understand how they see things … and where if at all there is room for common ground of one kind or another."
"I think that what we have had over the years is an abundance of one side, and a dearth of the other," Halevy said.
Halevy most especially emphasized the need for dialogue with Iran, and to try to understand the Iranians — a position rarely heard from top Israeli officials, even those who have expressed opposition to unilateral Israeli military action on Iran.
"The Iranians, in their heart of hearts, would like to get out of their conundrum," Halevy told Al-Monitor. "The sanctions have been very effective. They are beginning to really hurt."  http://www.al-monitor.com/pulse/originals/2012/al-monitor/israelsecurityiran.html
Did Accused Kandahar Killer Bales Act Alone? But when Bales, 38, appears at a preliminary hearing on a military base near Tacoma, Wash., next month, a startling alternative theory of the case will emerge: Bales did not act alone. "There are witness statements that there was more than one shooter," said Bales's lead civilian lawyer, John Henry Browne, who asserts the government lacks evidence to prove his client's guilt.   www.thedailybeast.com/newsweek/2012/10/28/did-accused-kandahar-killer-sgt-bales-act-alone.html
The International Economic War of the Rich on the Poor
Scary US Job Chart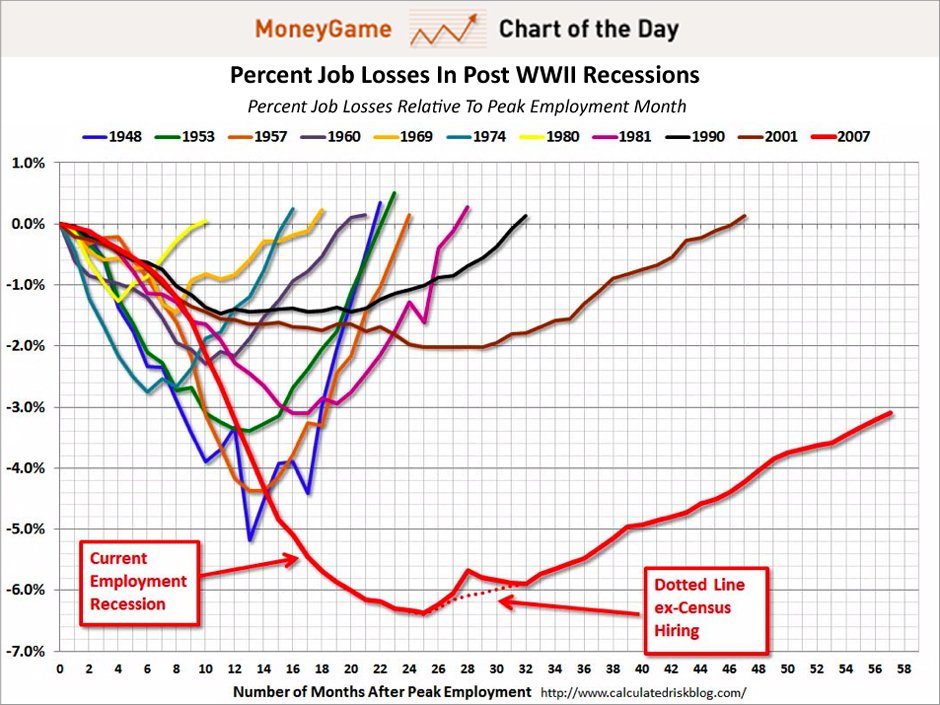 Europe–Massive Unemployment. This is not Austerity. It is class war. The eurozone unemployment rate rose to 11.6% in September – the highest rate on record according to official figures out today.
Spain has been hit the hardest with more than one in four out of work. Julia Kollewe writes today:urostat figures show that 25.75m people in the whole European Union were unemployed in September 2012 – an increase of 169,000 people on the previous month. Compared with September 2011, unemployment has risen by 2.145m.
Spain and Greece recorded the highest unemployment rates at 25.8% and 25.1% respectively. Despite the latest release displaying the September 2012 seasonally adjusted rates for most EU countries, there are still some gaps. The latest recorded figure for Greece is July 2012.   www.guardian.co.uk/news/datablog/2012/oct/31/europe-unemployment-rate-by-country-eurozone
Gold Traders Projecting Collapse, Buy More Gold traders are the most bullish in 10 weeks and investors are hoarding a record amount of bullion as central banks pledge to do more to spur economic growth.
Eighteen of 27 analysts surveyed by Bloomberg expect prices to rise next week and five were bearish. A further four were neutral, making the proportion of bulls the highest since Aug. 24. Holdings in gold-backed exchange-traded products gained the past three months, the best run since August 2011, data compiled by Bloomberg show. They reached a record 2,588.4 metric tons yesterday, the data show.  http://www.bloomberg.com/news/2012-11-02/gold-traders-most-bullish-in-10-weeks-on-stimulus-commodities.html
The Emergence of Fascism as a Popular Mass Movement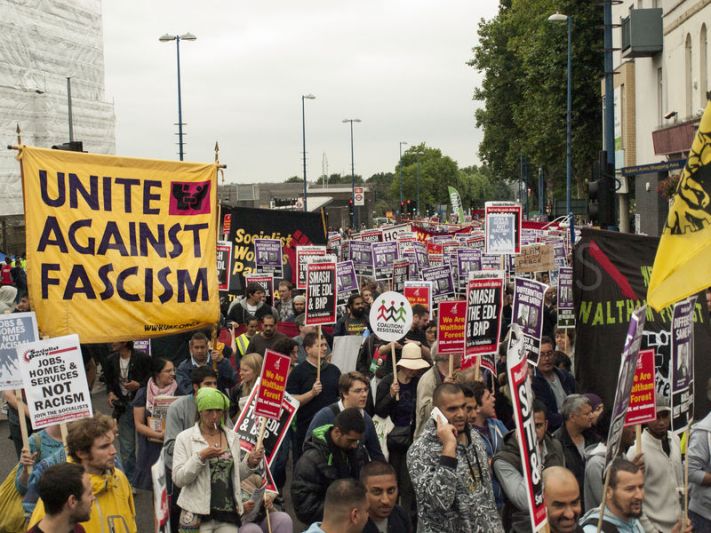 Bahrain, Home of Huge US Naval Base, and Run by Saudi military, Bans all Demonstrations Citing recent episodes of violence, the government of Bahrain on Tuesday banned all public rallies and demonstrations, a move that drew swift condemnation from human rights groups and opposition activists who said it was intended solely to stifle criticism of the ruling monarchy in the tiny Persian Gulf nation.  http://www.nytimes.com/2012/10/31/world/middleeast/bahrain-bans-all-protests-in-new-crackdown.html?ref=global-home&_r=2&
Excellent Piece on Greece' Fascist Golden Dawn 425.000 Greek voters sided with a neonazi political party in the last election. Though Golden Dawn is implicated in a surge of violent attacks, and while its views range from the ridiculous to the downright racist, its popularity is rising by the day. What exactly is Golden Dawn, where does it come from, what is its true nature? What is the extent of their relationship to the police? And who are the people that vote for them?  http://blog.occupiedlondon.org/2012/10/29/report-golden-dawn-1980-2012-the-neonazis-road-to-parliament/
US Cities Now Home Base for Mexican Cartels Chicago's Little Village neighborhood is home to more than 500,000 residents of Mexican descent and is known for its Cinco de Mayo festival and bustling Mexican Independence Day parade. But federal authorities say that Little Village is also home to something else: an American branch of the Mexican Sinaloa drug cartel. Members of Mexico's most powerful cartel are selling a record amount of heroin and methamphetamine from Little Village, according to the Drug Enforcement Administration. From there, the drugs are moving onto the streets of south and west Chicago, where they are sold in assembly-line fashion in mostly African American neighborhoods.
"Chicago, with 100,000 gang members to put the dope on the street, is a logistical winner for the Sinaloa cartel," Jack Riley, the DEA's special agent in charge of the Chicago field division, said after a tour through Little Village. "We have to operate now as if we're on the Mexican border."
It's not just Chicago. Increasingly, as drug cartels have amassed more control and influence in Mexico, they have extended their reach deeper into the United States, establishing inroads across the Midwest and Southeast, according to American counternarcotics officials. An extensive distribution network supplies regions across the country, relying largely on regional hubs like this city, with ready markets located off busy interstate highways.  http://www.washingtonpost.com/world/national-security/us-cities-become-hubs-of-mexican-drug-cartels/2012/11/03/989e21e8-1e2b-11e2-9cd5-b55c38388962_story.html?hpid=z4
Detroit PD Subordinate Suing City because he wouldn't/couldn't leave her alone A police officer who said she had a months-long relationship with former Detroit Police Chief Ralph Godbee Jr. is suing him and the city, alleging the chief sought a sexual relationship with her when she requested a transfer.
Angelica Robinson filed the lawsuit Tuesday in Wayne County Circuit Court, seeking damages in excess of $50,000. She alleges she suffered humiliation, embarrassment, loss of earning capacity, emotional distress and physical pain.  http://www.freep.com/article/20121101/NEWS01/121101051/ralph-godbee-sued-by-officer-involved-in-sex-scandal?odyssey=tab|topnews|text|FRONTPAGE
Solidarity for Never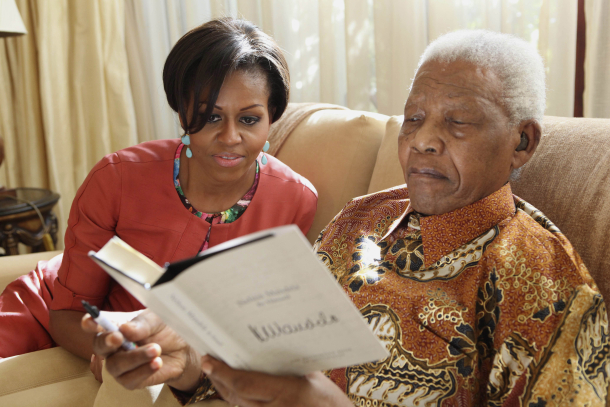 People of S. Africa Begin to Rise vs Gangster Sellout Mandela and the Corrupt ANC The party that ended apartheid has begun to lose its appeal among black South Africans, many of whom have grown frustrated waiting for the "better life for all" promised when the African National Congress won historic multiracial elections 18 years ago.
The disenchantment with the ANC, to be sure, has been gradually building over the years. But it has intensified in recent weeks amid ongoing, and often violent, labor unrest that has spread across the nation since police killed 34 strikers at a platinum mine in August, the deadliest police action in post-apartheid South Africa.  In newspaper columns, on radio talk shows, blogs and social media, the ANC is facing a public outcry, accused of being corrupt, ineffective, wasteful and out of touch with the hardships faced by South Africa's impoverished masses. Even prominent anti-apartheid figures are publicly disparaging the ANC leadership, calling its credibility into question. Meanwhile, other critics, including senior ANC leaders, say the party is divided and facing a crisis of leadership, as President Jacob Zuma battles allegations of misuse of public funds to renovate his private residence.
"Now, the honeymoon is pretty much over," said Robert Schrire, a political analyst at the University of Cape Town. "What we are seeing is that the average black South African is no longer blindly loyal to the ANC. That person feels angry and betrayed."   www.washingtonpost.com/world/in-south-africa-disillusionment-with-the-party-that-ended-apartheid/2012/11/03/9595a1bc-122b-11e2-9a39-1f5a7f6fe945_story.html?hpid=z4
The ANC was a Creation of the Communist Party, SA. How did all the Cp's operate? "It was ingrained in my character that if the party asked something of us, we responded obediently. They said 'Jump' and we said 'How high?"' Markus Wolf, former director of the East German Ministry of State Security, or Stasi   richgibson.com/markuswolf.htm
Scab Weingarten Tries to Ram Thru Merit Pay So Teachers Can assist in their own oppression During months of intense and late-night negotiations for a new teachers contract for the chronically troubled Newark school system, the parties settled on what they believed would be a landmark compromise.
At the center of it was merit pay — the idea of paying teachers based on performance that has long been a flash point between critics of teachers' unions who believe it would increase accountability, and union leaders who fear that performance would be based on test scores rather than the subtleties of classrooms.
Though Ms. Weingarten had criticized what she calls "merit pay schemes," she and the other union leaders agreed to embrace the concept in exchange for a promise that teachers would have a rare role in evaluating performance, declaring it a way to rebuild respect for a $1 billion school system that has bled students and money to the suburbs and, increasingly, to charter schools.  http://www.nytimes.com/2012/10/29/nyregion/merit-pay-contract-is-tough-sell-for-newark-teachers.html?pagewanted=all&_r=0
King of UAQ, Obamagogue, and MitttheUnfit Join in Lying to Workers UAW President Bob King said Saturday he's seeing more union members than expected take part in get-out-the-vote efforts in advance of Tuesday's presidential election – generated, he added, by Republican Mitt Romney's claims about the auto industry.
King didn't put numbers to his claim but he said that he's seeing more enthusiasm and energy than he expected in literature drops, door-to-door voter contacts and at call centers in the wake of Romney's repeating a false claim a week ago that Jeep would move jobs to China.
Romney followed that up with TV and radio ads in a key battleground state – Ohio – suggesting that the 2009 rescue of General Motors and Chrysler was more about creating jobs in China than here in the U.S., despite the fact that President Barack Obama has been widely credited with helping to return both companies to profitability.   www.freep.com/article/20121103/NEWS15/121103024/UAW-s-Bob-King-says-members-stepping-up-get-out-vote-efforts?odyssey=tab|topnews|text|FRONTPAGE
Spy versus Spy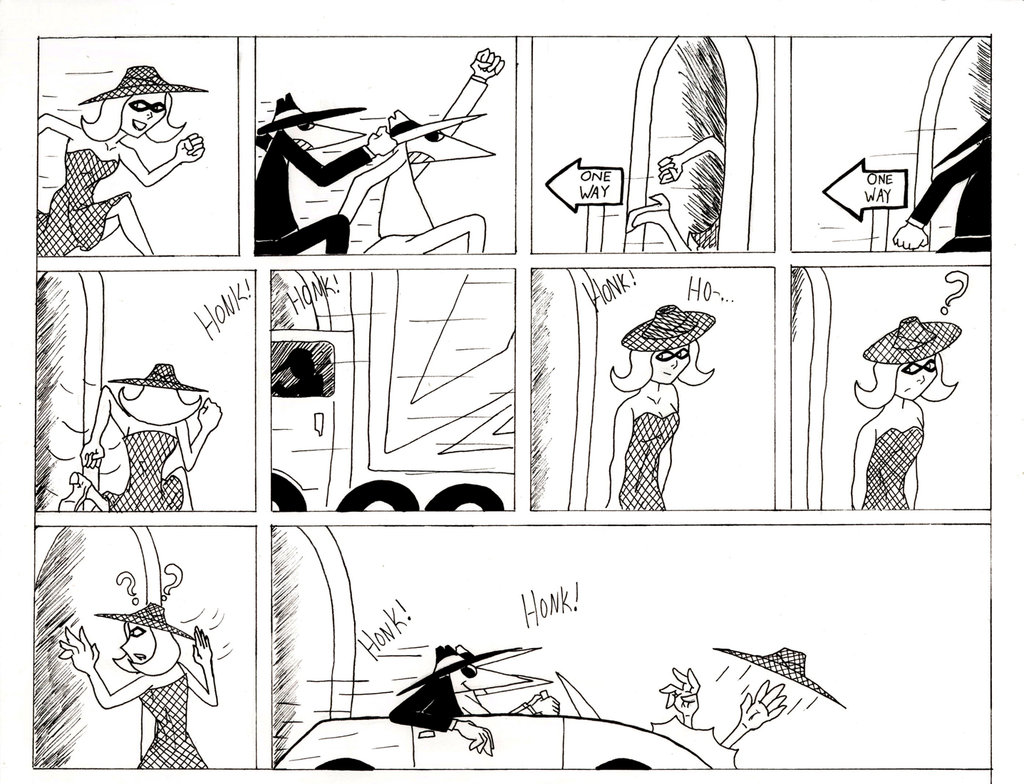 CIA, Petreus, and the Endless Steam of Benghazi Lies since an attack killed four Americans seven weeks ago in Benghazi, Libya, his deliberately low profile, and the C.I.A.'s penchant for secrecy, have left a void that has been filled by a news media and Congressional furor over whether it could have been prevented. Rather than acknowledge the C.I.A.'s presence in Benghazi, Mr. Petraeus and other agency officials fought a losing battle to keep it secret, even as the events there became a point of contention in the presidential campaign.
Finally, on Thursday, with Mr. Petraeus away on a visit to the Middle East, pressure from critics prompted intelligence officials to give their own account of the chaotic night when two security officers died along with the American ambassador, J. Christopher Stevens, and another diplomat. The officials acknowledged for the first time that the security officers, both former members of the Navy SEALs, worked on contract for the C.I.A., which occupied one of the buildings that were attacked.   www.nytimes.com/2012/11/03/world/africa/petraeuss-lower-profile-at-cia-leaves-void-in-benghazi-furor.html?emc=tnt&tntemail1=y&_r=0
Obamagogue, desk murderer, and the Benghazi Deaths (why does the US use mercs to defend Ambassadors?) father and a mother used the word "murder." A brother said he won't second-guess decisions made in the heat of battle.
The families of three Americans killed in the Sept. 11 U.S. consulate attack in Libya are offering widely different reactions to recent reports that U.S. personnel issued several requests for help that were turned down.
Patricia Smith, the mother of slain State Department employee Sean Patrick Smith, is now blaming President Barack Obama for her son's death.
"I believe that Obama murdered my son," she said Thursday from the living room of her Clairemont home. "I firmly believe this."   www.utsandiego.com/news/2012/nov/02/families-differ-benghazi-reports/
Question from Wapo about Benghazi Attack Was it wise to depend on a Libyan militia that clearly wasn't up to the job? Could it have made a difference for those under attack at the consulate if Woods had moved out as soon as he was, in one official's words, "saddled and ready"?
Second, why didn't the United States send military assistance to Benghazi immediately? This one is harder to answer. The CIA did dispatch a quick-reaction force that night from Tripoli, with about eight people, but it had trouble at first reaching the compound. One of its members, Glen Doherty, died along with Woods when a mortar hit the roof of the annex about 4 a.m.  ..At a time when al-Qaeda was strengthening its presence in Libya and across North Africa, why didn't the United States have more military hardware nearby?http://www.washingtonpost.com/opinions/david-ignatius-benghazi-questions-the-administration-must-answer/2012/10/30/02d02538-22e2-11e2-8448-81b1ce7d6978_story_1.html
Israel Admits it killed Arafat aid in 1968. Lifting a nearly 25-year veil of secrecy, Israel is admitting that it killed the deputy of Palestinian leader Yasser Arafat in a 1988 raid in Tunis.
Israel has long been suspected of assassinating Khalil al-Wazir, who was better known by his nom de guerre Abu Jihad. But only Thursday did the country's military censor clear the Yediot Ahronot daily to publish the information, including an interview with the commando who killed him.
Dozens of brazen operations have been attributed to Israel over the decades. But Israel rarely takes responsibility. The acknowledgement gives a rare glimpse into the country's covert operations.   world.einnews.com/article/121446356/IP733kOrDrmDZaWD?promo=800&utm_source=MailingList&utm_medium=email&utm_campaign=Breaking+News%3A+world191-thursday
Still Uncovering the Watergate Coverup. Why are the Files Sealed? Some documents sealed in the 1970s as part of the court case against seven men involved in the Watergate burglary must be released, a federal judge in Washington says.
U.S. District Chief Judge Royce Lamberth said in a two-page order Friday that some materials being sought by a Texas history professor should be released. He gave the National Archives and Records Administration a month to review and release the materials.  http://www.washingtonpost.com/politics/washington-judge-orders-some-watergate-era-court-records-unsealed-history-prof-seeking-them/2012/11/02/524e3ffe-2509-11e2-92f8-7f9c4daf276a_story.html?hpid=z5
The Magical Mystery Tour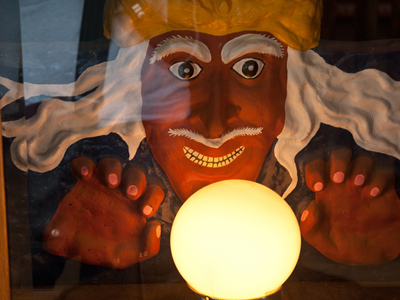 Killer Pastor A Michigan pastor accused of beating and strangling a neighbor to fulfill a sexual fantasy had asked church members to pray for the young woman before police found her body, a friend said Friday.
Ex-convict John D. White knew the victim, Rebekah Gay, 24, and regularly watched her 3-year-old son while she worked, Donna Houghton said.
White was in jail without bond Friday, a day after he was charged with first-degree murder in Gay's death in a rural area in Isabella County, 85 miles northwest of Lansing.
White said he drank four or five beers before going to Gay's mobile home and repeatedly striking her head with a mallet and strangling her with a zip tie, according to a court filing. He said he stripped her but does not remember if he carried out his fantasy of having sex with Gay's dead body.
"He just basically said he was attracted to her, thought she was a very cute girl. It's a crazy, tragic situation," Isabella County Sheriff Leo Mioduszewski told the Associated Press.  http://www.detroitnews.com/article/20121102/METRO/211020409/Mid-Michigan-pastor-charged-sex-fantasy-killing?odyssey=tab|topnews|text|FRONTPAGE
The Best and Worst Things in the History of the World
World Series Here Romo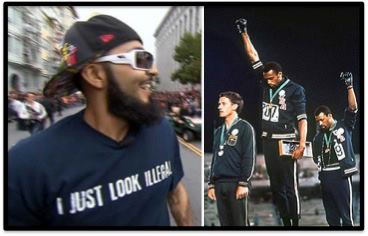 So Long
Racist Funded by Nazi Pioneer Fund Improves Planet. Leaves. In the article, Professor Jensen posited two types of learning ability. Level I, associative ability, entailed the rote retention of facts. Level II, conceptual ability, involved abstract thinking and problem-solving. This type, he argued, was roughly equivalent to general intelligence, denoted in psychology by the letter "g."
In administering I.Q. tests to diverse groups of students, Professor Jensen found Level I ability to be fairly consistent across races. When he examined Level II ability, by contrast, he found it more prevalent among whites than blacks, and still more prevalent among Asians than whites.
Drawing on these findings, Professor Jensen argued that general intelligence is largely genetically determined, with cultural forces shaping it only to a small extent. For this reason, he wrote in 1969, compensatory education programs like Head Start are doomed to fail   www.nytimes.com/2012/11/02/science/arthur-r-jensen-who-set-off-debate-on-iq-dies.html?hpw&_r=0
The Roots of Academic Racism www.ferris.edu/isar/archives/roots-debate.htm