We Say Fight Back!
DETROIT JOBS
It is no secret that there is a building boom taking place in the city of Detroit. Unfortunately they can't meet the need for laborers in the city of Detroit and they have to go outside to get that help. So here is the solution young men and women, if you really want to work. The Operator Engineers Labor Union has an apprenticeship program. All you have to do is pass a math test to get in the program. By May you could be making $25-30 per hour. Call 517-546-9610 And ask about the apprenticeship program.
Trump Voters Celebrate Massive Tax Cut for Everyone But Them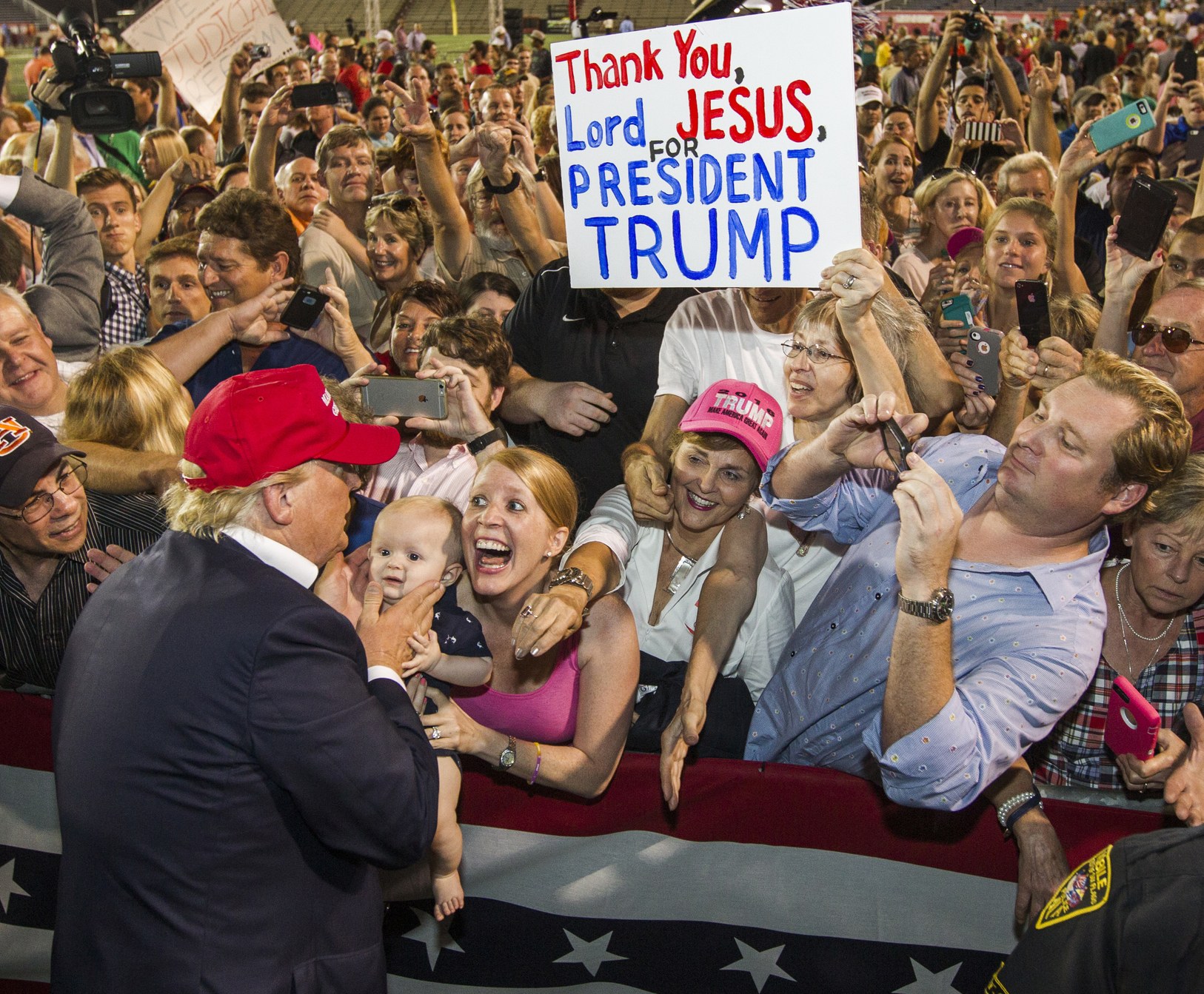 WASHINGTON (The Borowitz Report)—Jubilant Trump voters on Thursday celebrated the prospect of a gigantic tax cut that will benefit everyone but them.
Across the country, Trump supporters were overjoyed that, after months of gridlock and wrangling, the man they voted for was about to make Americans other than them wildly richer.
"President Trump has taken a lot of hits from the fake-news media, but he stood his ground," Carol Foyler, a Trump voter in Ohio, said. "Today he honored his pledge to the American people, except for me and anybody I know."
Harland Dorrinson, a Trump supporter from Kentucky, agreed. "When I cast my vote last November, I said to myself, 'I sure hope this means that people with a thousand times more money than I have get even more money,' " he said. "Promise kept."
Tracy Klugian, a Trump voter from Minnesota, said that tax cuts for everyone but him are an important step toward making America great again. "Look at the stock market—it's been going through the roof," Klugian, who has no money in the stock market, said.
But some Trump supporters, like Calvin Denoit, of Texas, were more muted. "Tax cuts that completely exclude me and my family are a good start," he said. "But, until President Trump eliminates all environmental and safety regulations for corporations that I have zero stake in, I won't be satisfied."
With respect to nearly anyone who is trying to fight back in our current context, I differ from what most people think about the current state of US unionism.
Of course, none of that can be split away from an analysis of our current circumstances which I believe is an international hot war, and economic war, of the rich on the poor and the rapid emergence of fascism as a popular movement.
It does not have to be that way.
Let us hope that another scenario is possible if we take on the hard tasks of the immediate future and connect them to a vision of what can be. One of those tasks is to determine the role of the unions and the relationship of radicals to them.
Labor bosses at all levels are the nearest and most vulnerable of workers' enemies. Rather than "move unions to the left," better, "demolish the labor quislings, take their treasuries, seize their buildings, as we build a mass class conscious movement to transcend the system of capital."
Why does that make better sense?
Since the Industrial Workers of the World (a grand vision but fatally flawed practice) were nearly demolished in the Palmer Raids of 1919, American unionism has been a false flag operation: not what most people think of as unionism.
*Every major labor leader in the US adopts the corporate-state view of unity of Labor Bosses, Government, and Corporations in the national interest. These are hardly "labor" unions in the strict sense of the word. They are the empire's unions. I assume the connections of labor and US intelligence are fairly well known and do not need to be explained. They are the unions of what now is, surely, the US corporate state.

*It follows that the Labor Bosses deceive people from the moment they join a union, the key lie being that none of labor's elites believe that workers and employers have contradictory interests–the very reason most people agree to send them money.  www.counterpunch.org/2013/10/23/counterfeit-unionism-in-the-empire/

A hard to find classic:
The Little Red Schoolhouse
 New Jersey's Teachers Union Doesn't Care What You Think
By any objective measure the New Jersey Education Association had a very good Election Day. Its chosen candidate, Democrat Phil Murphy, was elected governor. Murphy spoke to attendees at the union's convention last Friday and soon after named NJEA president Marie Blistan to his transition team.
Twenty-four of the 32 state Senate candidates NJEA endorsed won their races, but one losing race may have attracted more attention than all the other contests combined.
The union endorsed Fran Grenier, a pro-Trump Republican, over Democrat and state Senate President Steve Sweeney. Sweeney is one of the most powerful politicians in New Jersey and an officer of the ironworkers union. But he often locked horns with NJEA over pension reform.
The union spent an estimated $5.3 million trying to defeat Sweeney, an astonishing amount considering his district is home to fewer than 54,000 voters. Despite its best efforts, Sweeney cruised to a 17-point victory.
Some members and quite a few Democratic legislators are angry that the union spent so much money that could have been put to better use in more competitive districts. But NJEA officers are having none of it. In a statement released after the election, they claimed Grenier's "insurgent campaign electrified New Jersey politics and energized NJEA members."
Both Blistan and NJEA executive director Ed Richardson have taken to op-ed pages to justify their actions, using the same theme.
"Fortunately, I answer only to the members who elected me to lead our union," wrote Blistan in the Newark Star-Ledger.  www.the74million.org/article/antonucci-new-jerseys-teacher-union-doesnt-care-what-you-think/
How the GOP tax plan treats corporations better than people

This remarkable line of questioning from Congresswoman Suzan DelBene demonstrates just a few of the ways that the GOP tax plan treats corporations better than people. Under the Republican plan, corporations are still allowed to deduct state and local taxes. Workers are not. Corporations are still allowed to deduct business expenses. Teachers are not. Corporations are still allowed to deduct more than $10,000 in property taxes. Homeowners are not. Corporations are still allowed to deduct moving expenses. Families are not. And this is on top of a $1.5 trillion corporate tax cut. Let's be clear, this is not a "middle-class tax cut." Working families get the crumbs and the super-wealthy get everything else.

Posted by Congressman Mark Takano on Monday, November 6, 2017
Ohio State suspends fraternity activity indefinitely (football next!?)
Ohio State has suspended all activities for Interfraternity Council chapters, effective immediately, the university said Thursday in a letter to IFC presidents. Eleven fraternity chapters have been investigated this semester by Ohio State for violations of the code of student conduct.
Dave Isaacs, a spokesman for the Office of Student Life, told The Lantern the majority of conduct investigations involve hazing and alcohol.
"The university will not tolerate behavior that puts the health and safety of its students at risk," Isaacs said in a statement.
For now, the suspension includes all chapter activities. Chapter presidents are responsible for submitting a list of "essential activities" by Nov. 20 to the university.
Those lists are then reviewed by the university and need approval before activities continue.
"Until then, you are not to engage in any activities," the letter from Ryan Lovell, the university's senior director for sorority and fraternity life, read.
One by one, fraternities at Ohio State have been slapped with various sanctions this semester as part of the university's increased crack down on Greek life.
Ohio State decided to punish all IFC chapters, not just those being investigated for conduct violations.
"When individual members or organizations fail to live up to the standards and values set forth by the university, your chapters and your international organizations, the entire Greek community suffers," Lovell wrote.
Ohio State's decision to suspend all activities for IFC chapters comes four days after The Lantern requested confirmation from the Office of Student Life regarding the conduct violations of four additional fraternities. Those four fraternities are part of the 11 total under investigation this semester.https://www.thelantern.com/2017/11/ohio-state-interfraternity-council-chapters-suspended/
Below, Bill and Melinda laugh at suckers who bought their Trojan Horse
UCF Hosts Bill & Melinda Gates

We were excited and honored to host Bill Gates and Melinda Gates on campus. We are turning heads for our innovative technology and educational partnerships to make a high-quality college degree more affordable, accessible and attainable. #ChargeOn

Posted by University of Central Florida on Thursday, October 26, 2017
Michigan ranks last in education, well-being for African American children
An eye-opening study regarding the well-being of children across the nation is putting Michigan in the spotlight — and not for good reasons.
Michigan fares the worst among all other states when it comes to opportunity and growth available for African American children, according from data compiled by the Annie E. Casey Foundation for its 2017 Race for Results Policy Report.
The study takes into account education, health and economic milestones to measure the progress of our youth at the state and national level.
Michigan Radio's analysis of the report:
"The report shows that African American fourth-graders in Michigan are reading proficient at the lowest rate in the country. The math proficiency rate for eighth-grade African American kids is tied with Alabama for the lowest in the country."
…The state doesn't exactly rank stellar for white children either. According to the study, Michigan ranks 36th when compared nationally.
The Detroit News dug further into the report about Latino children:
"Latino children in Michigan also lag behind on key milestones, compared with children from other ethnic groups, but fared above average compared with Latino kids in other states, the study found." http://www.wxyz.com/news/michigan-ranks-last-in-education-well-being-for-african-american-children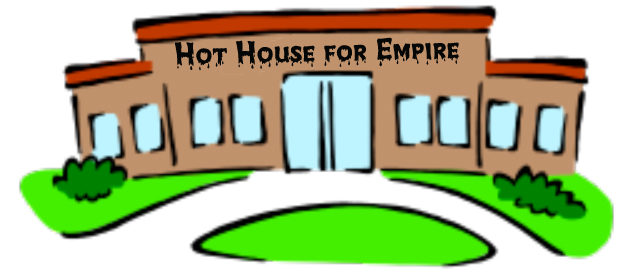 THE EDUCATION AGENDA IS A WAR AGENDA: CLASS AND EMPIRES' WARS–note the two secret University of California campuses, Los Alamos and Lawrence Livermore—(nukes as a business)The UC system's ties to the labs have so far outlasted all periods of internal controversy. However, in 2003, the U.S. Department of Energy for the first time opened the Los Alamos National Laboratory (LANL) contract for bidding by other vendors. UC entered into a partnership with Bechtel Corporation, BWXT, and the Washington Group International, and together they created a private company called Los Alamos National Security, LLC (LANS). The only other bidder on the LANL contract was a Lockheed Martin Corporation-created company that included, among others, the University of Texas System. In December 2005, a seven-year contract to manage the laboratory was awarded to the Los Alamos National Security, LLC
The International Hot War of the Rich on the Poor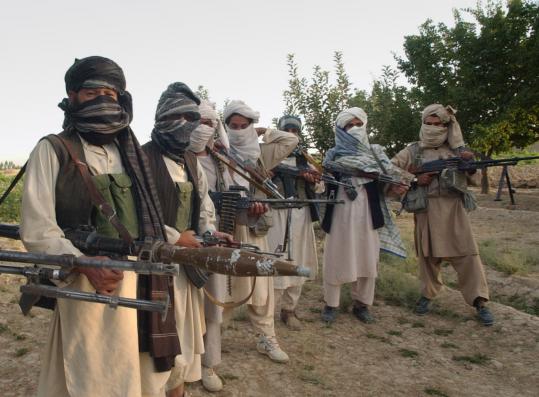 Into the Afghan Abyss (Again)
How a Failed Drug War Will Defeat Trump's Afghan Adventure
After nine months of confusion, chaos, and cascading tweets, Donald Trump's White House has finally made one thing crystal clear: the U.S. is staying in Afghanistan to fight and — so they insist — win. "The killers need to know they have nowhere to hide, that no place is beyond the reach of American might," said the president in August, trumpeting his virtual declaration of war on the Taliban. Overturning Barack Obama's planned (and stalled) drawdown in Afghanistan, Secretary of Defense James Mattis announced that the Pentagon would send 4,000 more soldiers to fight there, bringing American troop strength to nearly 15,000.
In October, as that new mini-escalation was ramping up, the CIA leaked to the New York Times news of a complementary covert surge with lethal drone strikes and "highly experienced" Agency paramilitary teams being dispatched to "hunt and kill" Taliban guerrillas, both ordinary fighters and top officials. "This is unforgiving, relentless," intoned CIA Director Mike Pompeo, promising a wave of extrajudicial killings reminiscent of the Agency's notorious Phoenix Program during the Vietnam War. CIA paramilitary officers, reported the Times, will lead Special Forces operatives, both Afghan and American, in expanded counterterrorism operations that, in the past, "have been accused of indiscriminately killing Afghan civilians." In short, it's game on in Afghanistan.

After 16 years of continuous war in that country, the obvious question is: Does this new campaign have any realistic chance of success, no less victory? To answer that, another question must be asked: How has the Taliban managed to expand in recent years despite intensive U.S. operations and a massive air campaign, as well as the endless and endlessly expensive training of Afghan security forces? After all, the Afghan War is not only the longest in U.S. history, but also one of the largest, peaking at 101,000 American troops in country during President Obama's surge of 2010-2011.

Thinking About the Taliban

Americans have been hearing about the Taliban for so long that most fail to appreciate just how relentless that movement's growth has been in recent years….http://www.tomdispatch.com/post/176350/tomgram%3A_alfred_w._mccoy%2C_washington%27s_drug_of_choice_in_the_war_on_terror/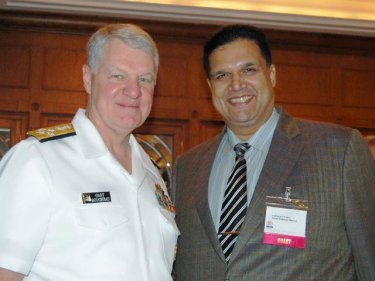 "Fat Leonard," the Navy bribery scandal involving more than 60 admirals, explained
It involves fancy dinners, prostitutes, and lots of alcohol.
The US Navy is now investigating more than 60 admirals and hundreds of other Navy officers because of their possible involvement in a bribery and fraud case that has become the worst corruption scandal in the service's history.
As the Washington Post's Craig Whitlock reports, the admirals caught up in the so-called "Fat Leonard" scandal allegedly attended fancy meals — and post-dinner romps that sometimes included prostitutes and lots of alcohol — throughout Asia, paid for by a defense contractor named Leonard Glenn Francis. Francis is already in jail in San Diego because he pleaded guilty in January 2015 to charges of bribery and fraud; his bribes and fraudulent invoices helped him overcharge the Navy for his services by around $35 million. He's now cooperating with authorities.
In total, 440 active-duty and retired sailors are currently under scrutiny for possibly violating ethics rules in their dealings with Francis's company, Glenn Defense Marine Asia. So far, criminal charges have been filed against 29 people, with at least one retired rear admiral serving prison time.
Here's what you need to know about the "Fat Leonard" scandal that is threatening some of the most senior officials in the US Navy.
"The KGB could not have done what he did"
At the core of the scandal was a tit-for-tat that allowed Francis to gain unprecedented access from top Navy officials such as admirals — the highest-ranking officials in the US Navy, equivalent to generals in the Army, Marines, or Air Force.
As the Washington Post reports, the Singapore-based Francis bribed officers of the Navy's Seventh Fleet — the service's largest fleet that operates in Asia — with gifts like prostitutes, money, and vacations while they docked in his ports from Russia to Australia. In exchange, Francis received classified information — including warship and submarine movements — and sensitive contracting developments.
Francis would use that privileged information to get US ships to dock in ports his company controlled. Once there, he would overcharge for "fuel, tugboats, barges, food, water, and sewage removal," the Washington Post reported last year.
This went on for at least a decade until Francis was arrested in a sting operation on September 16, 2013, that spanned three states and seven countries in order to arrest other suspects and obtain relevant files.  www.vox.com/world/2017/11/6/16614262/fat-leonard-navy-scandal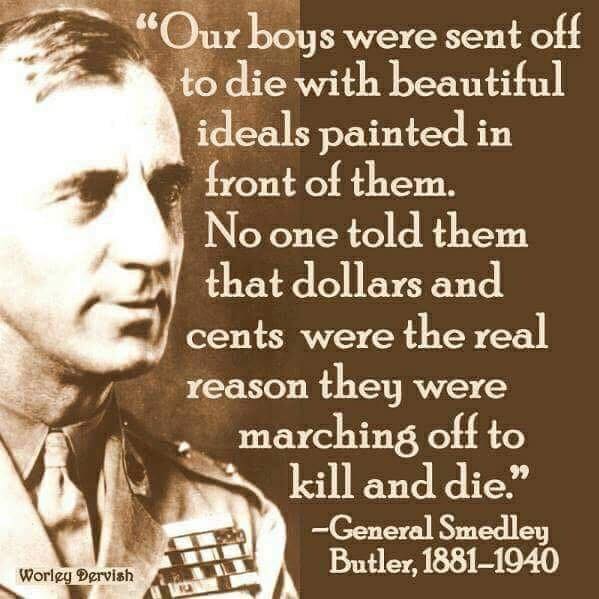 Here are all the defense deals announced at Dubai Airshow
 The Dubai Airshow wraps up Thursday, but defense deals have been thin on the ground, with no major awards announced so far.
The big winners have been defense primes from the United States and Europe, but of the several companies picking up awards from the Emirati military, none have racked in more than one contract.
Here's a rundown of all the contracts announced so far:
On Sunday, Lockheed Martin scored the first award, signing a $1.6 billion contract with the United Arab Emirates for upgrades to the country's 80 F-16 Block 60 fighter jets. Lockheed declined to provide additional information about the nature of the modifications, but called the deal "another step forward in our partnership to enhance UAE national security and air defense capabilities."
The UAE military awarded yet another aircraft modification contract on Tuesday, this time to Dassault for the upgrade of its fleet of 62 Mirage 2000-9 fighters. The agreement, worth approximately $350 million, is seen as a precursor to a buy of Rafales from the French aerospace company.
Raytheon also picked up an award on Tuesday. Under a $684.4 million contract, the company will supply GBU-10 and GBU-12 Paveway laser-guided bomb kits, according to Reuters.
On Wednesday, the UAE military announced a deal with Airbus for five C-295 military transport aircraft — the lone order, so far, for new planes. The UAE is a new customer for the C-295, which has been ordered by more than 20 military customers. Airbus manufactures the C-295 in Seville, Spain. The contract is worth about $250 million, according to a Dubai Airshow news release.  www.defensenews.com/digital-show-dailies/dubai-air-show/2017/11/15/here-are-all-the-defense-deals-announced-at-dubai-airshow/?utm_source=Sailthru&utm_medium=email&utm_campaign=EBB%2011.16.17&utm_term=Editorial%20-%20Military%20-%20Early%20Bird%20Brief

Notorious Parris Island drill instructor convicted of abusing recruits
Gunnery Sgt. Joseph Felix has been found guilty of physically abusing Marine recruits at Parris Island, including Raheel Siddiqui, who jumped to his death after Felix slapped him, Marine Corps Times has learned.
Felix has been at the center of the Parris Island hazing scandal that came to light after Siddiqui's death in March 2016. Felix was accused of targeting Muslim recruits for special hazing, often calling them "terrorists."
Felix' trial at Camp Lejeune, North Carolina, will now enter the sentencing phase. Training and Education Command was expected to issue a statement about the jury's verdict later on Thursday night.
Prosecutors had argued that Felix targeted Siddiqui as part of a wider pattern of abuse that included slapping, hitting and choking recruits. After Siddiqui died, Felix told an investigator that he intentionally treated Marines badly.
"You have to hate recruits to train them," Felix told the investigator, according to Marine prosecutor Capt. Corey Wielert. "They get three meals a day, sleep eight hours. The more you hate them, the better you train them."
On March 18, 2016, Siddiqui handed his drill instructors a note saying he could not talk, but Felix made him run to one end of the squad bay and back because he could not give the greeting of the day. When Siddiqui collapsed to the floor while clutching his neck, Felix slapped him. Siddiqui then ran to a nearby stairwell and leapt over the railing, falling nearly 40 feet. www.marinecorpstimes.com/news/your-marine-corps/2017/11/10/court-martial-convicts-notorious-parris-island-drill-instructor-of-abusing-recruits/
The Uncounted
the American-led war against the Islamic State began in August 2014. Also posted to Defense Department websites, they are presented as evidence of a military campaign unlike any other — precise, transparent and unyielding. In the effort to expel ISIS from Iraq and Syria, the coalition has conducted more than 27,500 strikes to date, deploying everything from Vietnam-era B-52 bombers to modern Predator drones. That overwhelming air power has made it possible for local ground troops to overcome heavy resistance and retake cities throughout the region. "U.S. and coalition forces work very hard to be precise in airstrikes," Maj. Shane Huff, a spokesman for the Central Command, told us, and as a result "are conducting one of the most precise air campaigns in military history."
Our own reporting, conducted over 18 months, shows that the air war has been significantly less precise than the coalition claims. Between April 2016 and June 2017, we visited the sites of nearly 150 airstrikes across northern Iraq, not long after ISIS was evicted from them. We toured the wreckage; we interviewed hundreds of witnesses, survivors, family members, intelligence informants and local officials; we photographed bomb fragments, scoured local news sources, identified ISIS targets in the vicinity and mapped the destruction through satellite imagery. We also visited the American air base in Qatar where the coalition directs the air campaign. There, we were given access to the main operations floor and interviewed senior commanders, intelligence officials, legal advisers and civilian-casualty assessment experts. We provided their analysts with the coordinates and date ranges of every airstrike — 103 in all — in three ISIS-controlled areas and examined their responses. The result is the first systematic, ground-based sample of airstrikes in Iraq since this latest military action began in 2014.
We found that one in five of the coalition strikes we identified resulted in civilian death, a rate more than 31 times that acknowledged by the coalition. It is at such a distance from official claims that, in terms of civilian deaths, this may be the least transparent war in recent American history. Our reporting, moreover, revealed a consistent failure by the coalition to investigate claims properly or to keep records that make it possible to investigate the claims at all.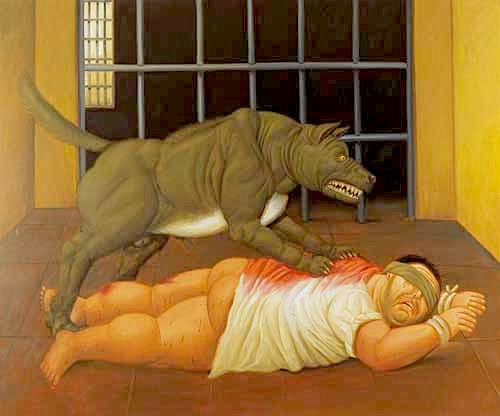 above: Abu Ghraib painting by Botero www.google.com/search?q=abu+ghraib+paintings&client=firefox-b-1-ab&source=lnms&tbm=isch&sa=X&ved=0ahUKEwiGr4Dr_snXAhUQ3GMKHVdND2wQ_AUICigB&biw=768&bih=517#imgrc=l3snDJs06gzATM:
High Rates of Sexual Assaults: Camp Pendleton and Naval Base San Diego
Camp Pendleton and Naval Base San Diego have among the highest rates of sexual assaults reported to the military among Marine Corps and Navy bases worldwide, according to a Department of Defense report released Friday.
There were 642 reports of sexual assaults made at Naval Base San Diego between the 2013 and 2016 fiscal years and 624 reports made during that time frame at the Marine Corps' Camp Pendleton.
Camp Pendleton had the second highest number of assaults reported at Marine Corps' installations after Camp Lejeune in North Carolina, which had 634 in those three years.
The number of reports made at Naval Base San Diego also ranked second in the world among Navy bases after Naval Station Norfolk in Virginia, which had 1,055 reports.  www.cbs8.com/story/36874717/high-rates-of-sexual-assaults-camp-pendleton-and-naval-base-san-diego
The International Economic War of the Rich on the Poor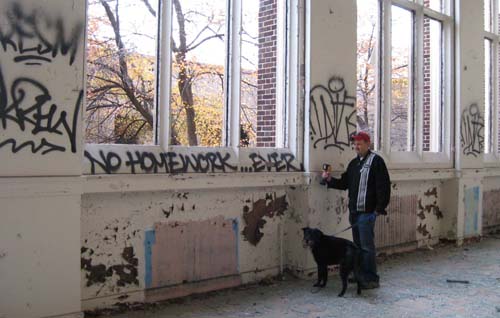 Rouger Bill Boyer in a ruined Detroit School
Detroit kids' lead poisoning rates higher than Flint
Detroit had Michigan's highest proportion of children test positive for lead poisoning in 2016 — 8.8 percent of kids tested — including one ZIP code where 22 percent were found to have lead poisoning.
Data from the Michigan Department of Health and Human Services show children are being sickened by lead in counties from Manistee to Hillsdale and St. Clair, though the rates of lead poisoning in Flint continue to improve.
Just 1.8 percent tested positive for lead poisoning in Genesee County, where hundreds of Flint children were exposed to lead-tainted water after the city switched its water source in 2014. www.detroitnews.com/story/news/local/detroit-city/2017/11/14/lead-poisoning-children-detroit/107683688/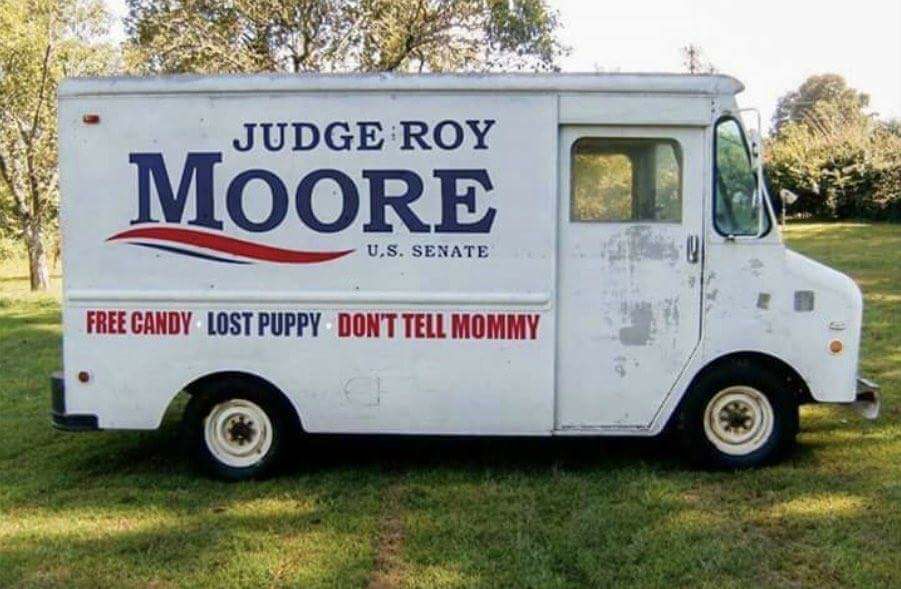 Many older Americans are living a desperate, nomadic life
In her powerful new book, "Nomadland," award-winning journalist Jessica Bruder reveals the dark, depressing and sometimes physically painful life of a tribe of men and women in their 50s and 60s who are — as the subtitle says — "surviving America in the twenty-first century." Not quite homeless, they are "houseless," living in secondhand RVs, trailers and vans and driving from one location to another to pick up seasonal low-wage jobs, if they can get them, with little or no benefits.
The "workamper" jobs range from helping harvest sugar beets to flipping burgers at baseball spring training games to Amazon's AMZN, +0.94% "CamperForce," seasonal employees who can walk the equivalent of 15 miles a day during Christmas season pulling items off warehouse shelves and then returning to frigid campgrounds at night. Living on less than $1,000 a month, in certain cases, some have no hot showers. As Bruder writes, these are "people who never imagined being nomads." Many saw their savings wiped out during the Great Recession or were foreclosure victims and, writes Bruder, "felt they'd spent too long losing a rigged game." Some were laid off from high-paying professional jobs. Few have chosen this life. Few think they can find a way out of it. They're downwardly mobile older Americans in mobile homes.
During her three years doing research for the book, conducting hundreds of interviews and traversing 15,000 miles, Bruder even tried living the difficult nomad life; she lasted one workweek. I recently interviewed Bruder to learn more about the lives in Nomadland and what the future holds for these people:https://www.marketwatch.com/story/many-older-americans-are-living-a-desperate-nomadic-life-2017-11-06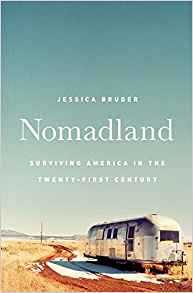 Why Donna Brazile's Story Matters – But Not for the Reason You Might Think
Everyone knew the primary was rigged. The real question is: Why did they bother, when they would have won anyway?
The headline revelations in Brazile's excerpt in Politico were interesting. She wrote that she had promised to get to the bottom of whether or not, as leaked/hacked DNC files suggested, the 2015-16 primary race against Bernie Sanders had been "rigged."
The excerpt starts off with Brazile anxiously preparing to call Sanders to share the bad news: "I had found my proof, and it broke my heart."
Actually, what Brazile found were things we mostly already knew. The worst had originally been reported on by Ken Vogel and Isaac Arnsdorf (then of Politico). The story among other things described how the national Clinton campaign used funds that by rule should have redounded to state Democratic Party offices.
Politico described this situation back then as "essentially… money laundering."
…But the idea that Brazile's book amounted to a smoking gun that the primary was "rigged" against Sanders is "problematic" in its own right, for two reasons:
1) That the DNC had things stacked against Sanders from the start wasn't secret. After all, the DNC wouldn't even let Sanders use their headquarters as a venue to announce his candidacy, way back in April of 2015. As the book Shattered explains it, DNC officials felt it was inappropriate to "give Sanders the imprimatur of the party." He made his announcement on a strip of grass outside the Capitol. He was never treated by the DNC as a real candidate, not from the first minute of his campaign.
2) But it didn't matter! Clinton would almost certainly have won the nomination anyway. As her proponents have repeatedly pointed out, the race wasn't that close. Even as a Sanders supporter, I concede this.
But that is what's so weird. Why bother monkeying around with rules, when you're going to win anyway?  www.rollingstone.com/politics/news/taibbi-why-donna-brazile-book-on-hillary-clinton-primary-matters-w511099
.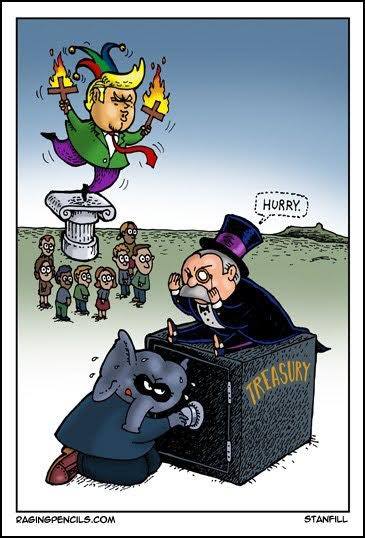 A Man Who Dies Rich, Dies Disgraced" Andrew Carnegie who was willing to have workers shot to make more money.
The Emergence of Fascism as a Popular Mass Movement and the The War on Reason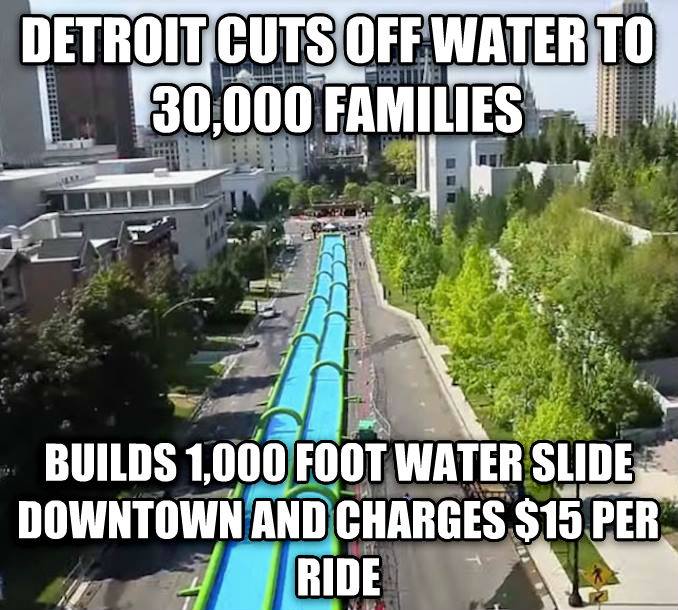 Detroit returns as most violent city in '16
According to the FBI, Detroit's rate of 2,047 violent crimes per 100,000 people placed it highest among cities with more than 100,000 residents, above St. Louis and Memphis, Tennessee.
 Detroit had seen violent crime drop 13 percent in 2015, earning the No. 2 ranking nationally. St. Louis took the top spot that year….
"You can't point to just one thing, and you can't blame the police or Mayor (Mike) Duggan, or (former mayor) Kwame (Kilpatrick)," said Muhammed, who lives on the city's west side. "This is the result of problems and mismanagement that's gone on for years. Look at the schools. We get people in our program who graduated from Detroit Public Schools who test at a fourth-grade level. And when you're stuck with nowhere to go in this society, a lot of people will make do with what's out there, which is criminal activity."
Nationally, violent crime rose for the second year in a row, up 4.1 percent from last year. Murders in the United States were up by 8.6 percent, according to the FBI data.
The FBI report shows murders in Detroit last year were up 3 percent: 303 in 2016 from 295 in 2015.
www.detroitnews.com/story/news/local/detroit-city/2017/09/25/fbi-detroit-regains-violent-city-title/105983244/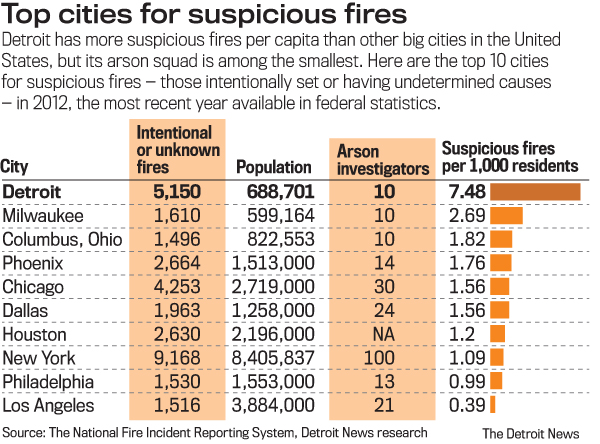 Violent neighborhoods plague generations in Detroit
"Many kids in Detroit are traumatized," said Sheryl Jones, director of the Youth Violence Prevention Initiative, a nonprofit agency that provides programs to help kids avoid crime.
 "We'll do an assembly and ask 'how many of you know someone who's been shot?' And you'd be surprised how many hands go up," Jones said. "They're witnessing a lot of the crime we hear about on the news. They see the dead bodies. It's just how life is for them, and it shouldn't be that way."
FBI data released in September show violent crime in Detroit increased 15.7 percent last year, ranking it as the nation's most violent big city. Detroit police officials dispute the numbers, blaming an antiquated software system and insist violent crime fell by 5 percent in 2016 — but even with that correction, Detroit still ranks as the most violent big city in the U.S.
David said the threat of violence recently followed him into his school, the Marion Law Academy.
"Everybody was wondering what was the delay of letting us go (after the school bell rang), and finally our principal told us there was an intruder in the building," David said. "My friend was downstairs at the time; he told me he seen that person with a gun. They made us lock the doors and hide.
"I didn't feel very safe in that environment. You don't know what these criminals are capable of — he could have shot out the window, climbed through the window, shot all of us."
Officials with the Detroit Public Schools Community District did not respond to repeated requests for comment.
Neviah Lewis, 18, said she and many of her former classmates at Osborn High School tried to stay away from crime, but the pressure to break the law can be relentless, especially for boys.  www.detroitnews.com/story/news/local/detroit-city/2017/11/13/detroit-crime-children-survivors/107643224/
Homeland Security's head of community outreach once said blacks turned cities to 'slums' with 'laziness, drug use and sexual promiscuity'
The head of faith-based and neighborhood partnerships at the Department of Homeland Security has said in the past that the black community is responsible for turning cities into "slums" and argued that Islam's only contribution to society was "oil and dead bodies," a CNN KFile review of his time as a radio host reveals.
Rev. Jamie Johnson was appointed in April by then-Secretary of Homeland Security John Kelly to lead the Center for Faith-Based & Neighborhood Partnerships at the department.
Police Oversight Group Set to Dismiss 22 Death Cases Without Investigation
The Citizens' Law Enforcement Review Board staff is recommending the dismissal of 22 investigations involving people who've died in county detention facilities or while being taken into custody. A number of experts said the rule being used to justify the dismissals shouldn't apply to CLERB, and similar oversight groups across the state don't interpret the rule that way.
The Citizens' Law Enforcement Review Board staff is recommending the dismissal of 22 investigations involving people who've died in county detention facilities or while being taken into custody. It appears to be the first time that the board, created in 1990, has failed to issue findings in a death case. The board is set to make the final decision on whether to dismiss the cases on Nov. 14.
To justify the dismissals, CLERB is citing a section of the California Public Safety Officers Bill of Rights, which governs how law enforcement agencies handle investigations into alleged police misconduct. Under the law, "no public safety officer shall be subjected to punitive action" if an investigation isn't completed within a year.  www.voiceofsandiego.org/topics/public-safety/police-oversight-group-set-dismiss-22-death-cases-without-investigation/?utm_content=buffer741a5&utm_medium=social&utm_source=facebook.com&utm_campaign=buffer
below: repitition is good. Hey Italian fascists! That's your boy, Musso, messed  up!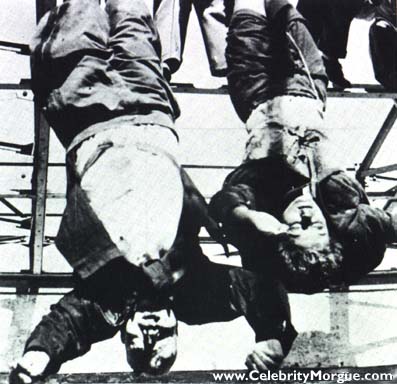 In Italy, a Neo-Fascist Party's Small Win Creates Big Unease
When a candidate for a neo-fascist party, CasaPound, won a seat this month on the municipal council of the Roman suburb of Ostia, many Italians were startled.
But they really took notice days later when a television reporter arrived to interview a CasaPound supporter — a supporter who happened to belong to one of the area's most feared crime families — and received a vicious, nationally broadcast head butt that broke his nose.
Last week, Italian journalists trekked to Ostia to solemnly protest at the scene of the assault. Around the corner, residents were still celebrating, shrugging off the party's claims to be the direct descendant of Benito Mussolini's Fascist Party.
"Look at what I'll show you," said one, Gianluca Antonucci, as he unzipped his jacket to reveal a black shirt featuring Mussolini's granite face. "Il Duce."
For a while, this country seemed an outlier as nationalist and xenophobic forces made gains across Europe. But now some fear that Italy, the birthplace of fascism, is catching up with its neighbors.  www.nytimes.com/2017/11/17/world/europe/casapound-italy-neo-fascist-party.html?_r=0
Solidarity for Never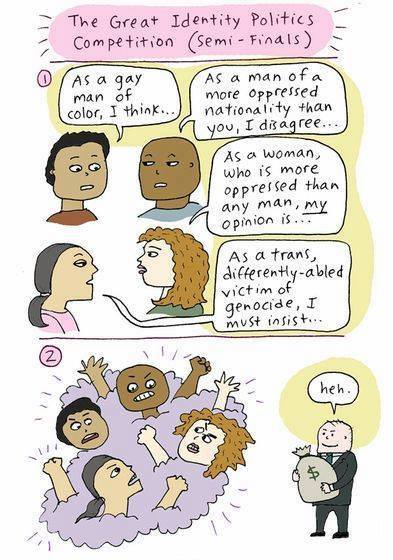 The Counterfeit Rogue American Left–a serial 
This is the Monthly Review statement on their support for revolution: "…we mean by revolution, which to us means the total rearrangement of social power and its reconstitution on the basis of substantive equality. In other words, the only way to create an ecologically based society is by creating a classless society based on cooperation and the democratic decisions of the entire population. Only by overturning current social relations is it possible to create a society compatible with the well-being of the planet and its people." November 2017
What this means is either, "we want a non-violent revolution" (and there is no such thing as  a non-violent revolution) or "we don't want a revolution that damages the environment" (which means we don't want a revolution because any revolution is going to be, sad to say, terribly damaging to the environment.) Now, capitalism might destroy the environment anyway, and surely WWIII will. The insufferable liberal illusions about a non-violent revolution, or the notion of a revolution that protects the environment, above all, needs to be punctured–and it's easy to do in a paragraph. Don't be blackmailed by ecoites.

Reminder: The Castro-CIA's Attack on Grenada
On October 31, David Maddy, former financial secretary-treasurer of United Auto Workers Local 2339, pleaded guilty in Rush County, Indiana Circuit Court to embezzling $37,197 in funds from the Rushville union. He then was sentenced to 30 months in prison (suspended) and 30 months of probation, and ordered to pay residual restitution of $12,197, a $500 fine and $950 in court and probation costs. He then paid these sums. Maddy had been charged last November. The actions follow an investigation by the U.S. Labor Department's Office of Labor-Management Standards.…
Spy versus Spy
Pompeo is playing with fire at CIA
The Intercept just broke a pretty big story: CIA Director Mike Pompeo reportedly met with the purveyor of a disputed theory about the internal Democratic National Committee emails that were released last year — a theory that runs counter to the intelligence community's own long-standing conclusions about the matter.

It's not the first example of Pompeo doing something that has been put under microscope. But there is a common thread running through just about every example: Pompeo doing and saying questionable things involving Russia — and those questionable things tend to lean in a pro-Trump direction.

The most recent example is Pompeo's meeting with William Binney, a former intelligence official who argues that the DNC hack wasn't a hack at all, but rather a leak from within.
The CIA wouldn't confirm the meeting but rather defensively stated, "The director stands by and has always stood by the January 2017 Intelligence Community Assessment."
Max Boot, a military historian and critic of President Trump, tells me, "It has to be very demoralizing to CIA employees to see their boss meeting with a conspiracy theorist who rejects the consensus view of the intel community regarding the Russia hack." He adds, "It signals that Pompeo is more concerned with the pursuit of Trump's favor than the pursuit of truth. He is fast losing the confidence of his employees, for understandable reasons. This is bringing Russian-concocted 'fake facts' into the heart of the intelligence community."  www.washingtonpost.com/blogs/right-turn/wp/2017/11/08/pompeo-is-playing-with-fire-at-cia/?utm_term=.e7f7dd5ebdde
The Magical Mystery Tour
Commentary: The larger problem of sexual abuse in evangelical circles
By Kathryn Brightbill, Chicago Tribune
We need to talk about the segment of American culture that probably doesn't think the allegations against Republican Senate candidate Roy Moore are particularly damning, the segment that will blanch at only two accusations in the Washington Post expose: He pursued a 14-year-old-girl without first getting her parents' permission, and he initiated sexual contact outside of marriage. That segment is evangelicalism. In that world, which Moore travels in and I grew up in, 14-year-old girls courting adult men isn't uncommon.
I use the phrase "14-year-old girls courting adult men," rather than "adult men courting 14-year-old girls," for a reason: Evangelicals routinely frame these relationships in those terms. That's how I was introduced to these relationships as a home-schooled teenager in the 1990s, and it's the language that my friends and I would use to discuss girls we knew who were in parent-sanctioned relationships with older men.
One popular courtship story that was told and retold in home-school circles during the 1990s was that of Matthew and Maranatha Chapman, who turned their history into a successful career promoting young marriage. Most audiences, however, didn't realize just how young the Chapmans had in mind until the site HomeschoolersAnonymous.org and the blogger Libby Anne revealed that Matthew was 27 and Maranatha was 15 when they married. Libby Anne also drew mainstream attention to Matthew Chapman's writings, in which he argued that parents should consider marriage for their daughters in their "middle-teens." At that point the Chapmans stopped receiving quite so many speaking invitations.
Child marriage advocate Vaughn Ohlman followed more or less the same arc. He made a career out of speaking at home-school conventions until the wider world heard tell — again thanks to Homeschoolers Anonymous — of his planned retreat for families to arrange child marriages.
"Duck Dynasty" star Phil Robertson advocated for adult men to marry 15- and 16-year-old girls and deemed age 20 too old because "you wait until they get to be 20 years old, the only picking that's going to take place is your pocket.  www.snapnetwork.org/commentary_the_larger_problem_of_sexual_abuse_in_evangelical_circles
members of SNAP have repeatedly urged America's largest organization of nuns to expose the truth about child sex crimes and cover ups by women religious. But the LCWR (Leadership Conference of Women Religious) continues to essentially rebuff us and them.
Now more than ever, since they're being attacked by bishops like we have been (and are being), nuns should be sympathetic to our plight. It grieves us to have to keep prodding them to take long-overdue, simple steps to protect the vulnerable and heal the wounded. But how can we do otherwise?
Contact: Mary Dispenza, Seattle SNAP Director and SNAP Board Member
Phone: 425 644 2468
Email: mcdispenza@comcast.net   www.snapnetwork.org/nun_abuse
Psycho-mystics open bible museum in DC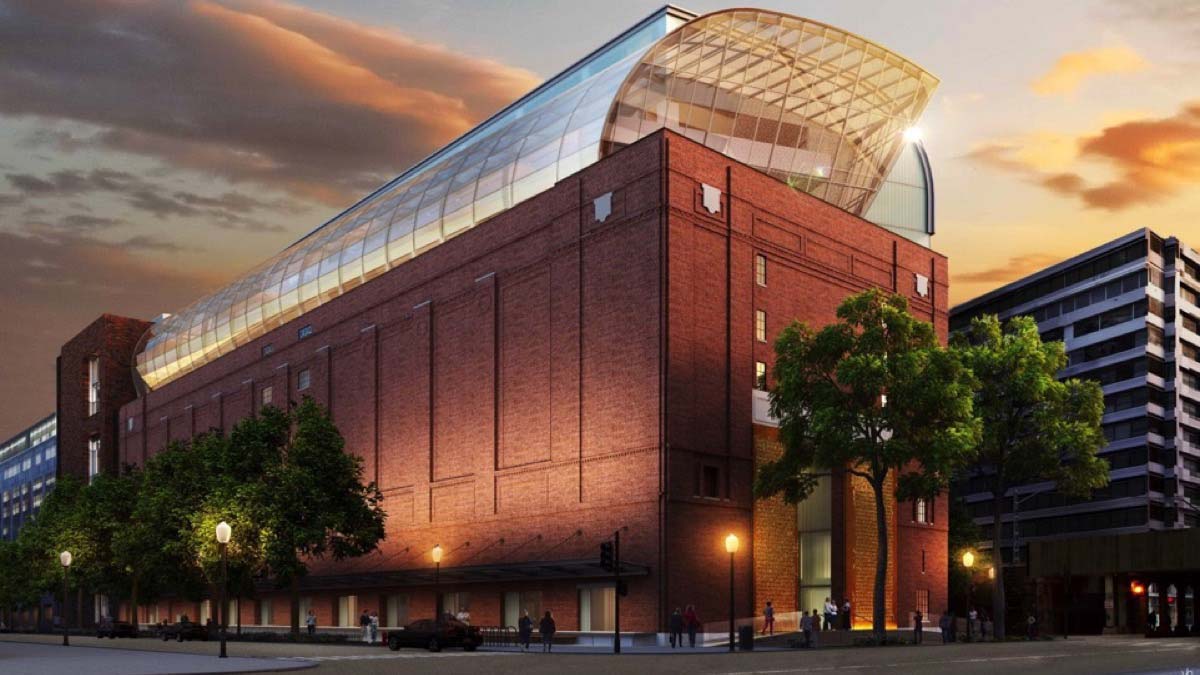 The Best and Worst Things in the History of the World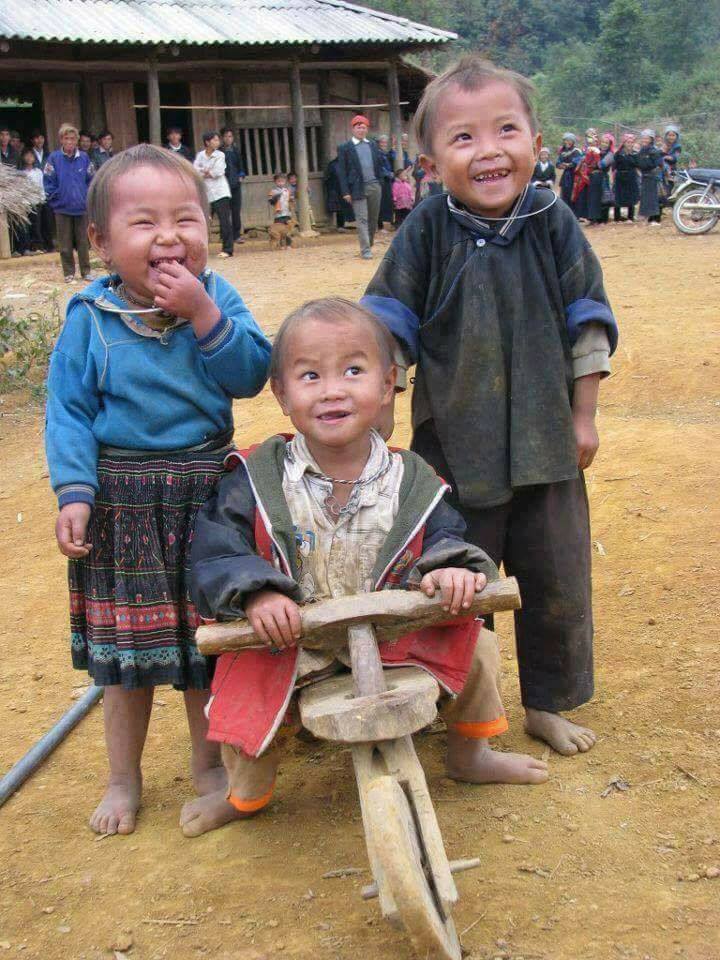 Would China offer fake news?
So Long
.