We Say Fight Back!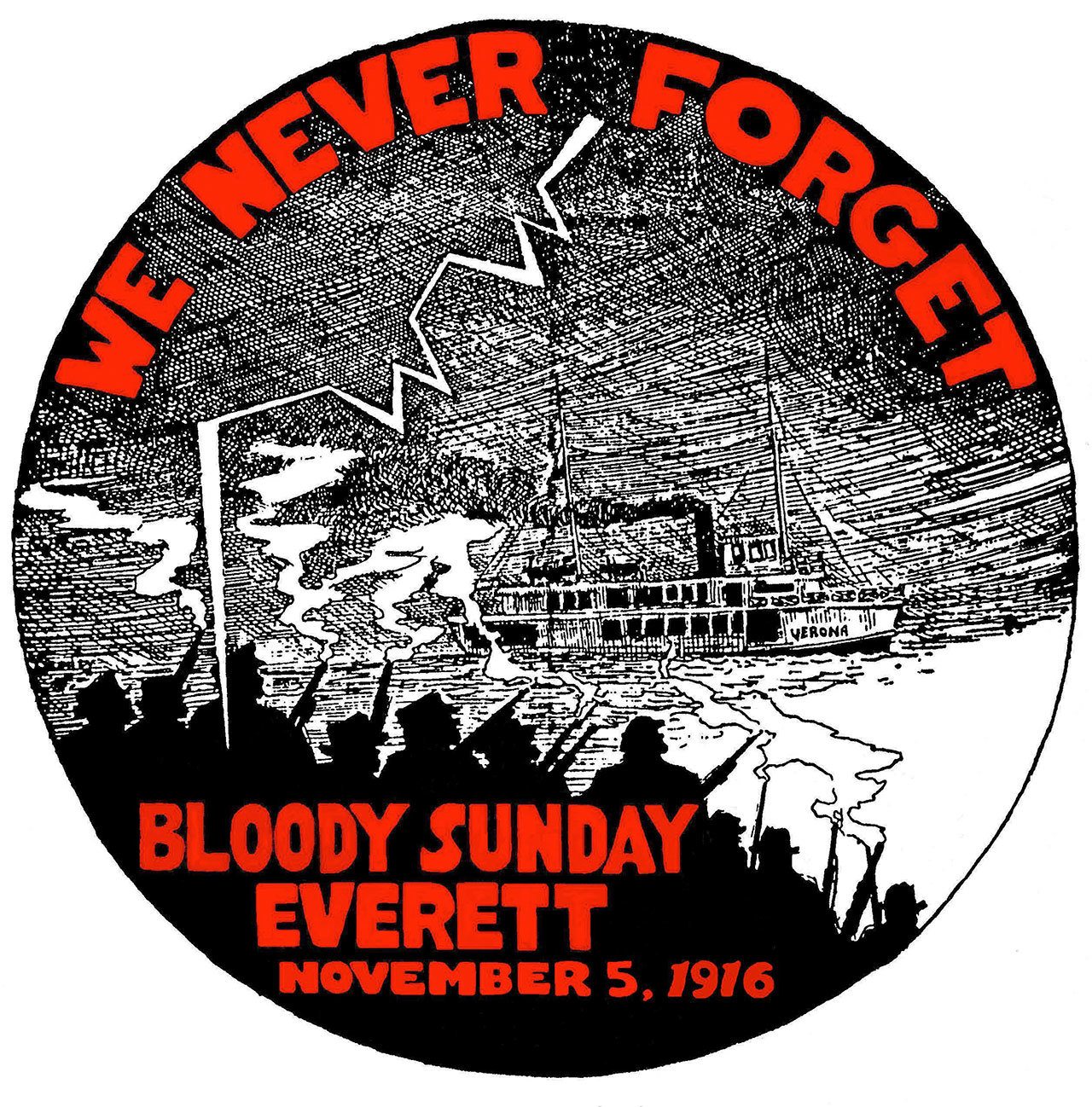 100 years after Nov. 5 Everett Massacre we're still learning more
…the precocious lad asked a reference librarian if he could see "The Everett Massacre: A History of the Class Struggle in the Lumber Industry." She denied his request. A book so taboo, it seemed, didn't belong in the hands of a child.
Walker's scathing account blamed Everett mill owners, police and citizen deputies for a deadly Nov. 5, 1916 showdown on the waterfront. Two deputies and five Wobblies were killed in the gun battle. That was the official death toll anyway. A half-dozen others aboard the steamer Verona disappeared in Port Gardner that afternoon, never returning to pick up the union cards they'd left at the IWW Hall in Seattle that morning.
Dilgard, now 71, went on to become an historian, and he works out of the library where he'd been rebuffed as a child. He has spent a lifetime researching that fateful day and the events that led up to it…
As they had in other cities, the Wobblies frequented picket lines and street corners, taunting the industrial elite and wooing the working class.
They stoked the fears of the city's leaders with the unsettling image of a spooky black cat. With its back arched and hackles raised, the cat appeared large, menacing and feral.
The image was stealthily left as a calling card in many places, including the sheriff's Marysville farm.
The labor press in early September played on the paranoia the cat evoked.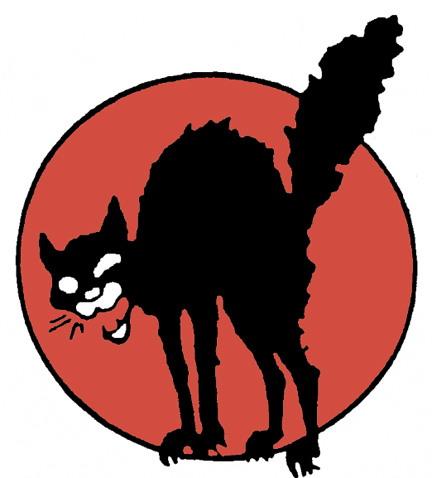 McRae and members of the Commercial Club became careful readers of the Industrial Worker. In its pages, they were teased with cryptic references to the cat — Wobbly slang for sabotage.
On Sept. 2, 1916, an article threatened "to turn the cat loose" in the city if IWW members jailed for violating free speech laws weren't released.
On Oct. 21, two weeks before the shootings, under the headline "Reign of Terror at Everett," the cat was reported to have sharpened its claws.
The story said "A rich and nourishing mess of cream has been provided for the kitten."…
In Everett, deputized men in overcoats armed themselves with guns and rifles and tied white handkerchiefs around their necks to make it easier to identify allies. In a waterfront warehouse where most remained hidden, McRae, according to a trial transcript, gave them instructions. "I told them they shouldn't display no arms, and not make no noise nor pass no remark, that I would do the talking myself."
The Verona was the first to land, carrying roughly 260 passengers, mostly members of the IWW. Only one line was tied to the dock before McRae, flanked by Deputy Beard and Charles Curtiss, a National Guard lieutenant, walked up to the boat and shouted through a megaphone:
"Who is your leader?"
"We're all leaders," someone shouted back.
"You can't land here."
"The hell we can't" was one reply among defiant catcalls.
Who fired the first shot is still unknown. There were many conflicting accounts.
McRae was hit three times, dinged in his heel and leg. Curtiss, 35, died instantly from a wound to the heart; Beard, 45, was shot in the lungs and died the following morning. Curtiss had three daughters; Beard was a father of four.
The Wobblies scrambled for cover, nearly capsizing the steamship in their rush to the far side. A hail of bullets pounded the ship and screamed into the drink where men who'd fallen overboard struggled to get back aboard. Wobblies Felix Baran, Hugo Gerlot, Gustav Johnson, John Looney and Abraham Rabinowitz died on the Verona's decks. Their lives would be remembered in black-and-white IWW postcards. They became martyrs for the IWW that day.
More than 50 people on ship and shore were injured during the gunfight.  www.heraldnet.com/news/100-years-after-the-everett-massacre-were-still-learning-more/
Guy Fawkes Night Nov 5 2017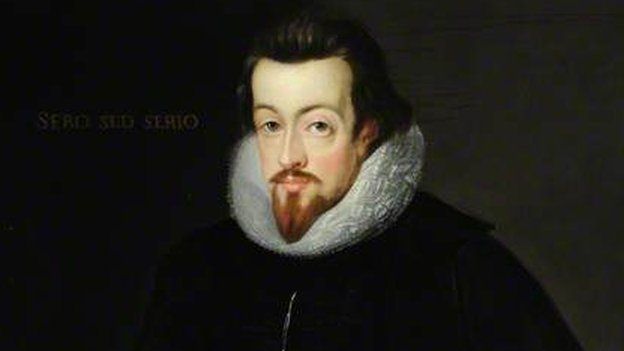 Guy Fawkes, Guy Fawkes, 'twas his intent
To blow up the King and the Parliament
Three score barrels of powder below
Poor old England to overthrow
By God's providence he was catch'd
With a dark lantern and burning match
Holler boys, holler boys, let the bells ring
Holler boys, holler boys, God save the King!
A penny loaf to feed the Pope
A farthing o' cheese to choke him
A pint of beer to rinse it down
A faggot of sticks to burn him
Burn him in a tub of tar
Burn him like a blazing star
Burn his body from his head
Then we'll say ol' Pope is dead.
Hip hip hoorah!
Hip hip hoorah!
Hip hip hoorah!
The Little Red Schoolhouse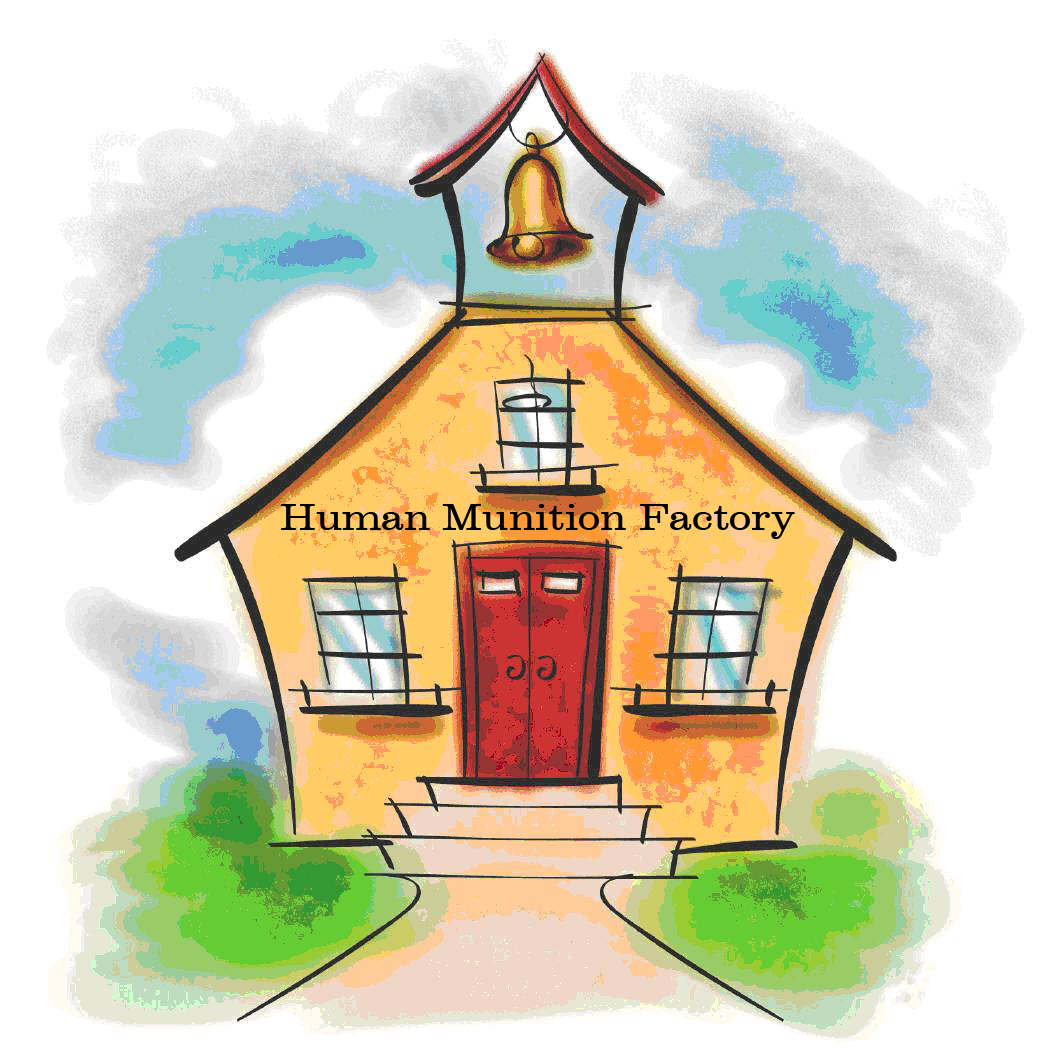 How defeated and restless the child that is not doing something in which it sees a purpose, a meaning! It is by its self-directed activity that the child, as years pass, finds its work, the thing it wants to do and for which it finally is willing to deny itself pleasure, ease, even sleep and comfort. Ida Tarbell.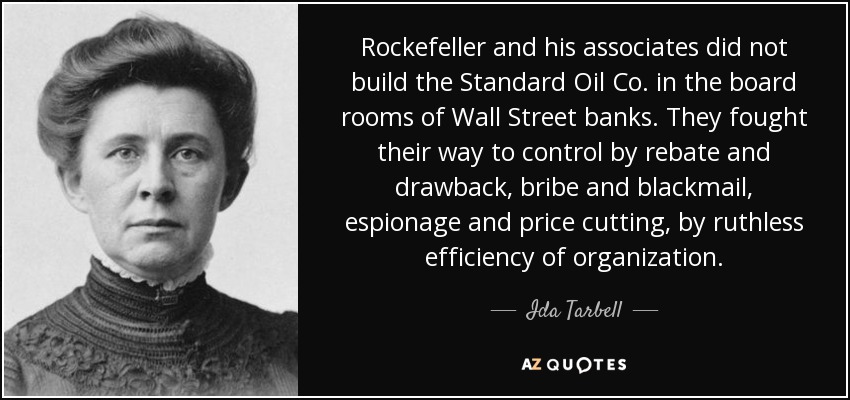 As the Oakland Unified School District (OUSD) struggles to maintain financial solvency – cutting expenses and realigning spending priorities –  reports are coming to light indicating that expenditures for administrators and consultants grew dramatically during the three years of Supt. Antwan Wilson's administration and regularly exceeded the adopted budget by as much as 100 percent.
"As leader of OUSD, these are not the kind of numbers I want to see," said Superintendent Kyla Johnson-Trammell.
"Our schools need the best leadership we can find, but we must find and keep those leaders while working within our means," she said. "It is our duty to ensure that we are operating in as efficient and cost-effective way as possible. I am committed to putting us on the right path to fiscal stability."
According to one of the numerous financial reports presented Monday night to the school board's Budget and Finance Committee, total spending for classified (non-teaching) supervisors and administrators grew by 69 percent during Supt. Wilson's administration, July 2014 – January 2017.
Classified spending was at $13.1 million in the final year of previous Supt. Tony Smith's administration (2013-2014), and rose to $22.3 million in 2016-2017.
At the same time, the district overspent its allocated budget for classified supervisors by over 100 percent in the past two school years.
Spending for administrators and supervisors with teaching certificates grew 44 percent – from $13.9 million in 2013-2014 to $20 million last school year. Spending in that category exceeded the approved budget by $4 million in 2015-2016 and $1 million last year.
In the category of professional and consulting services, spending grew 25 percent from $22.7 million in 2013-2014 to $28.3 million in 2016-2017.
Last year, expenditures for consultants exceeded the budget by 32 percent.  www.oaklandpost.org/2017/11/03/former-ousd-supt-wilson-overspent-budget-administrators-much-100-percent/
How Silicon Valley Plans to Conquer the Classroom

Administrators at Baltimore County Public Schools, the 25th-largest public school system in the United States, have embraced the laptops as well, as part of one of the nation's most ambitious classroom technology makeovers. In 2014, the district committed more than $200 million for HP laptops, and it is spending millions of dollars on math, science and language software. Its vendors visit classrooms. Some schoolchildren have been featured in tech-company promotional videos.
And Silicon Valley has embraced the school district right back.
HP has promoted the district as a model to follow in places as diverse as New York City and Rwanda. Daly Computers, which supplied the HP laptops, donated $30,000 this year to the district's education foundation. Baltimore County schools' top officials have traveled widely to industry-funded education events, with travel sometimes paid for by industry-sponsored groups.
Silicon Valley is going all out to own America's school computer-and-software market, projected to reach $21 billion in sales by 2020. An industry has grown up around courting public-school decision makers, and tech companies are using a sophisticated playbook to reach them,..
School leaders have become so central to sales that a few private firms will now, for fees that can climb into the tens of thousands of dollars, arrange meetings for vendors with school officials, on some occasions paying superintendents as consultants. Tech-backed organizations have also flown superintendents to conferences at resorts. And school leaders have evangelized company products to other districts.
These marketing approaches are legal. But there is little rigorous evidence so far to indicate that using computers in class improves educational results. Even so, schools nationwide are convinced enough to have adopted them in hopes of preparing students for the new economy…
"If benefits are flowing in both directions, with payments from schools to vendors," said Rob Reich, a political-science professor at Stanford University, "and dinner and travel going to the school leaders, it's a pay-for-play arrangement." …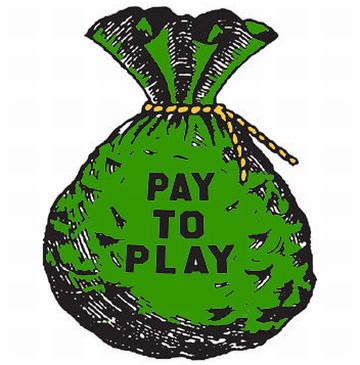 Between March 2014, when the laptop contract was announced, and April 2017, when he announced his resignation, Mr. Dance took at least 65 out-of-state trips related to the district's tech initiatives or involving industry-funded groups, according to a Times analysis of travel documents obtained under public records laws — nearly two trips per month on average. Those trips cost more than $33,000. The Times counted only trips with local receipts, indicating Mr. Dance set foot in the cities.
At least $13,000 of Mr. Dance's airline tickets, hotel bills, meals and other fees were paid for by organizations sponsored by tech companies, some of which were school vendors, The Times found. The $13,000 is an incomplete number, because some groups cover superintendents' costs directly, which means school records may not include them.
Another way tech companies reach superintendents is to pay private businesses that set up conferences or small-group meetings with them. Superintendents nationwide have attended these events.
One prominent provider is the Education Research and Development Institute, or ERDI, which regularly gathers superintendents and other school leaders for conferences where they can network with companies that sell to schools.
www.nytimes.com/2017/11/03/technology/silicon-valley-baltimore-schools.html

The International Hot War of the Rich on the Poor
The Orange Caligula is loose in Asia!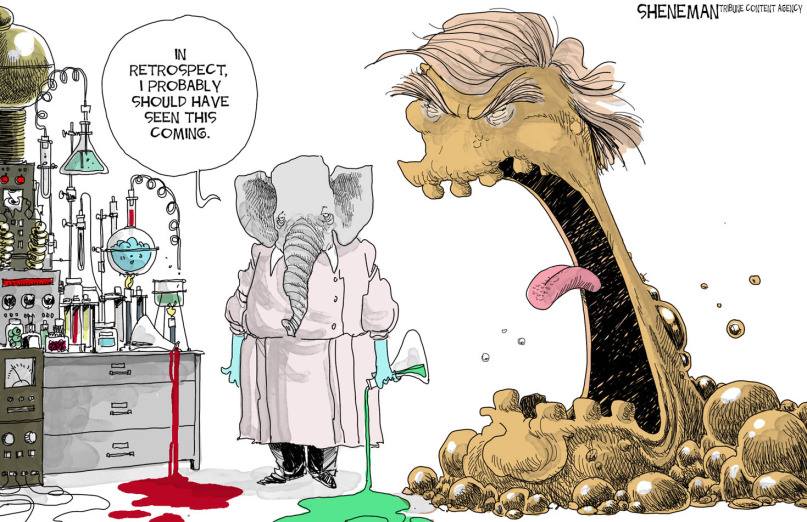 Trump Quotes at Yakota  Base Japan:
America DOMINATES the land, the air, the sea and space.
The reason the stock market is GREAT is ME!
I got a GREAT bomber jacket!
America always, always, always WINS!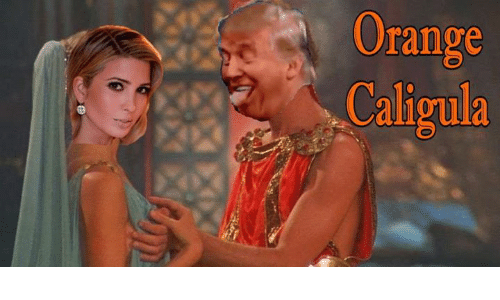 Airstrikes carried out by the American military killed at least 13 civilians on Saturday in the northern Afghan province of Kunduz, according to residents and officials in the area, a difficult battleground for both Afghan and American forces.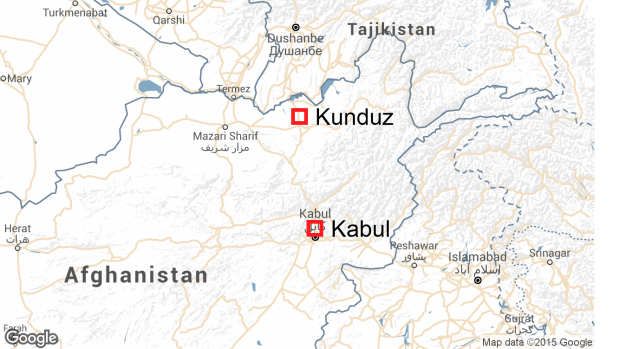 The airstrikes took place in the Chardara district, where Afghan commandos, often advised by the American military and supported by United States air power, had been carrying out operations for several days.
After overnight airstrikes against the Taliban, several residents said the fighters forced them in the morning to help them retrieve the bodies of their fighters from the rubble, at which point the airstrikes resumed.
Capt. Tom Gresback, a spokesman for the United States military in Afghanistan, said they were aware of the claims and were looking into them.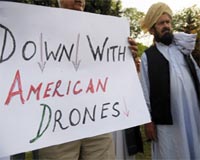 U.S. Strikes Caused at Least 13 Civilian Casualties, Afghans Say
Airstrikes carried out by the American military killed at least 13 civilians on Saturday in the northern Afghan province of Kunduz, according to residents and officials in the area, a difficult battleground for both Afghan and American forces.
The airstrikes took place in the Chardara district, where Afghan commandos, often advised by the American military and supported by United States air power, had been carrying out operations for several days.
After overnight airstrikes against the Taliban, several residents said the fighters forced them in the morning to help them retrieve the bodies of their fighters from the rubble, at which point the airstrikes resumed.
Capt. Tom Gresback, a spokesman for the United States military in Afghanistan, said they were aware of the claims and were looking into them.  www.nytimes.com/2017/11/04/world/asia/afghanistan-kunduz-us-airstrikes.html?hp&action=click&pgtype=Homepage&clickSource=story-heading&module=second-column-region&region=top-news&WT.nav=top-news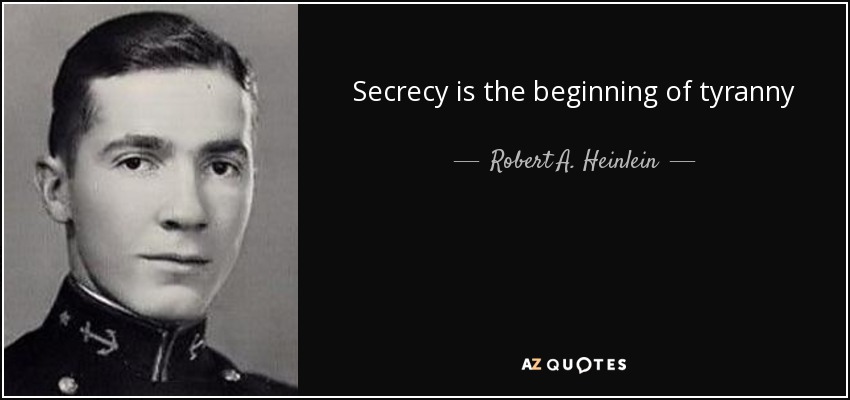 Secret US Military Documents Reveal a Constellation of American Military Bases Across Africa
Gen. Thomas Waldhauser sounded a little uneasy. "I would just say, they are on the ground. They are trying to influence the action," commented the chief of US Africa Command (AFRICOM) at a Pentagon press briefing in March, when asked about Russian military personnel operating in North Africa. "We watch what they do with great concern."
And Russians aren't the only foreigners on Waldhauser's mind. He's also wary of a Chinese "military base" being built not far from Camp Lemonnier, a large US facility in the tiny, sun-blasted nation of Djibouti. "They've never had an overseas base, and we've never had a base of…a peer competitor as close as this one happens to be," he said. "There are some very significant…operational security concerns."
At that press conference, Waldhauser mentioned still another base, an American one exposed by The Washington Post last October in an article titled "U.S. has secretly expanded its global network of drone bases to North Africa." Five months later, the AFRICOM commander still sounded aggrieved. "The Washington Post story that said 'flying from a secret base in Tunisia.' It's not a secret base and it's not our base…. We have no intention of establishing a base there."
Waldhauser's insistence that the United States had no base in Tunisia relied on a technicality, since that foreign airfield clearly functions as an American outpost. For years, AFRICOM has peddled the fiction that Djibouti is the site of its only "base" in Africa. "We continue to maintain one forward operating site on the continent, Camp Lemonnier," reads the command's 2017 posture statement. Spokespeople for the command regularly maintain that any other US outposts are few and transitory—"expeditionary," in military parlance.
While the United States maintains a vast empire of military installations around the world, with huge—and hard-to-miss—complexes throughout Europe and Asia, bases in Africa have been far better hidden. And if you listened only to AFRICOM officials, you might even assume that the US military's footprint in Africa will soon be eclipsed by that of the Chinese or the Russians.
Highly classified internal AFRICOM files offer a radically different picture. A set of previously secret documents, obtained by TomDispatch via the Freedom of Information Act, offers clear evidence of a remarkable, far-ranging, and expanding network of outposts strung across the continent. In official plans for operations in 2015 that were drafted and issued the year before, AFRICOM lists 36 US outposts scattered across 24 African countries. These include low-profile locations—from Kenya to South Sudan to a shadowy Libyan airfield—that have never previously been mentioned in published reports. Today, according to an AFRICOM spokesperson, the number of these sites has actually swelled to 46, including "15 enduring locations." The newly disclosed numbers and redacted documents contradict more than a decade's worth of dissembling by AFRICOM and shed new light on a constellation of bases integral to expanding US military operations on the African continent and in the Middle East.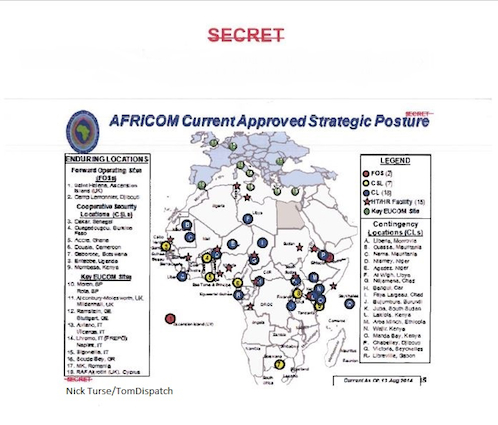 A map of US military bases—forward operating sites, cooperative security locations, and contingency locations—across the African continent in 2014, from declassified AFRICOM planning documents (Nick Turse / TomDispatch). 
www.thenation.com/article/secret-us-military-documents-reveal-a-constellation-of-american-military-bases-across-africa/
Sailors driving the McCain were not qualified to be on watch, Navy says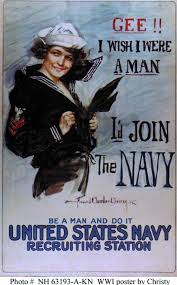 Five minutes before the guided missile destroyer McCain collided with a commercial vessel in August, McCain's commanding officer felt the helmsman was having difficulty steering the ship and controlling its speed — normal duties for the watch station.
The skipper then ordered the officer of the deck to change to the ship's steering configuration so that another sailor could step in and help — a maneuver called splitting the watch.
But instead of fixing the problem, the helmsmen's failure to properly carry out the procedure plunged the bridge into chaos and put the ship into a sharp turn that ultimately caused the collision.
The International Economic War of the Rich on the Poor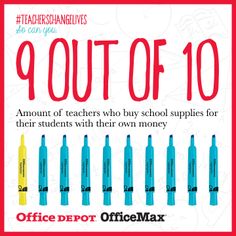 Teachers Would Lose $250 Deduction for Classroom Materials Under GOP Tax Bill
The tax bill proposed by Republican leaders yesterday scraps a benefit that many teachers have come to rely on: the $250 "educator expense deduction," which can be used to recoup the cost of classroom materials.
K-12 teachers who spend money out-of-pocket on books, supplies, professional development courses, and computer equipment and software for their classrooms can claim the deduction each year, according to the IRS. Health and physical education teachers can also use it for athletic supplies. Counselors, principals, and aides who incurred such expenses can claim the deduction as well. In 2015, Congress extended the benefit indefinitely.
Teachers spend about $530 of their own money on classroom items, according to a 2016 nationally representative survey from Scholastic. In high-poverty schools, they spend about 40 percent more—an average of $672. 
An Oklahoma teacher gained attention this summer by panhandling to raise money for her classroom. Photos of her begging on a highway overpass spread across social media and ultimately helped her raise $25,000 in donations.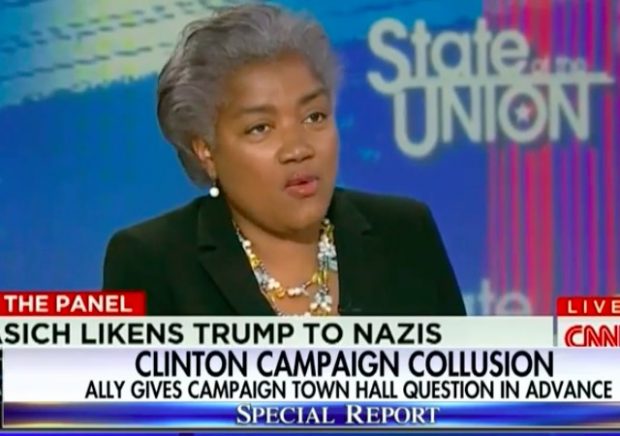 Cheating Donna Brazile Reportedly Pondered Replacing Hillbillary With Banksters' Biden in 2016 (none fit to rule)
Donna Brazile, the former interim head of the Democratic National Committee, says in a new book that she considered replacing Hillary Clinton as the party's 2016 nominee with Vice President Joseph R. Biden Jr. after Mrs. Clinton suffered a fainting spell, according to an account published Saturday by The Washington Post.
In her book, Ms. Brazile writes of her frequent frustrations with the Clinton campaign, saying that she would tell its leaders that she could invoke powers from the D.N.C. charter to oversee the process of replacing a nominee if she were to become disabled, something that has never happened in the modern era of presidential elections.
The Post quotes Ms. Brazile as writing, "Again and again I thought about Joe Biden," adding that "no matter my doubts and my fears about the election and Hillary as a candidate, I could not make good on that threat to replace her." The Post reported that Ms. Brazile had considered replacing Mrs. Clinton after she briefly collapsed in New York City following a Sept. 11 commemoration ceremony.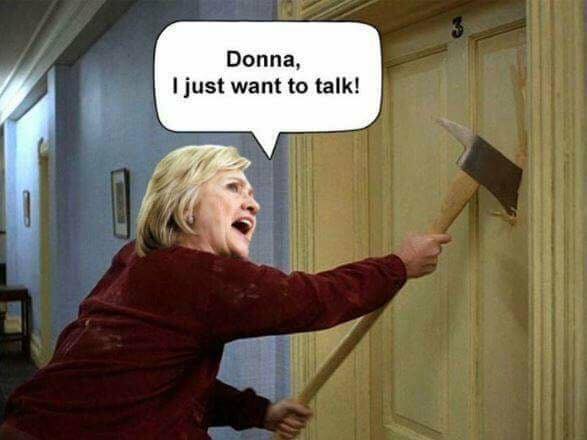 Saudi Arabia Arrests 11 Princes, Including Billionaire Alwaleed bin Talal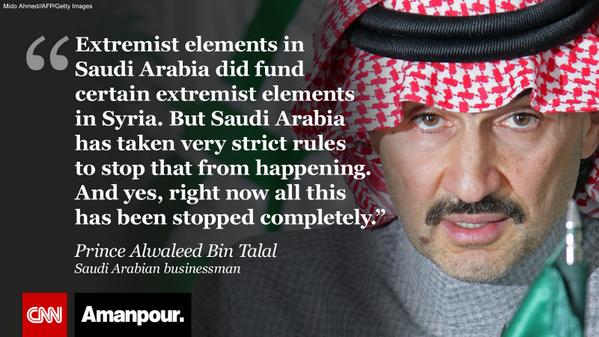 Saudi Arabia announced the arrest on Saturday night of the prominent billionaire investor Prince Alwaleed bin Talal, plus at least 10 other princes, four ministers and tens of former ministers.
The announcement of the arrests was made over Al Arabiya, the Saudi-owned satellite network whose broadcasts are officially approved. Prince Alwaleed's arrest is sure to send shock waves both through the Kingdom and the world's major financial centers.
He controls the investment firm Kingdom Holding and is one of the world's richest men, with major stakes in News Corp, Citigroup, Twitter and many other well-known companies. The prince also controls satellite television networks watched across the Arab world.
The sweeping campaign of arrests appears to be the latest move to consolidate the power of Crown Prince Mohammed bin Salman, the favorite son and top adviser of King Salman.
At 32, the crown prince is already the dominant voice in Saudi military, foreign, economic and social policies, stirring murmurs of discontent in the royal family that he has amassed too much personal power, and at a remarkably young age…
Prince Alwaleed was giving interviews to the Western news media as recently as late last month about subjects like so-called crypto currencies and Saudi Arabia's plans for a public offering of shares in its state oil company, Aramco.
He has also recently sparred publicly with President Donald J. Trump. The prince was part of a group of investors who bought control of the Plaza Hotel in New York from Mr. Trump, and he also bought an expensive yacht from him as well. But in a twitter message in 2015 the prince called Mr. Trump "a disgrace not only to the GOP but to all America."  www.nytimes.com/2017/11/04/world/middleeast/saudi-arabia-waleed-bin-talal.html?hp&action=click&pgtype=Homepage&clickSource=story-heading&module=first-column-region&region=top-news&WT.nav=top-news
The Emergence of Fascism as a Popular Mass Movement and The War on Reason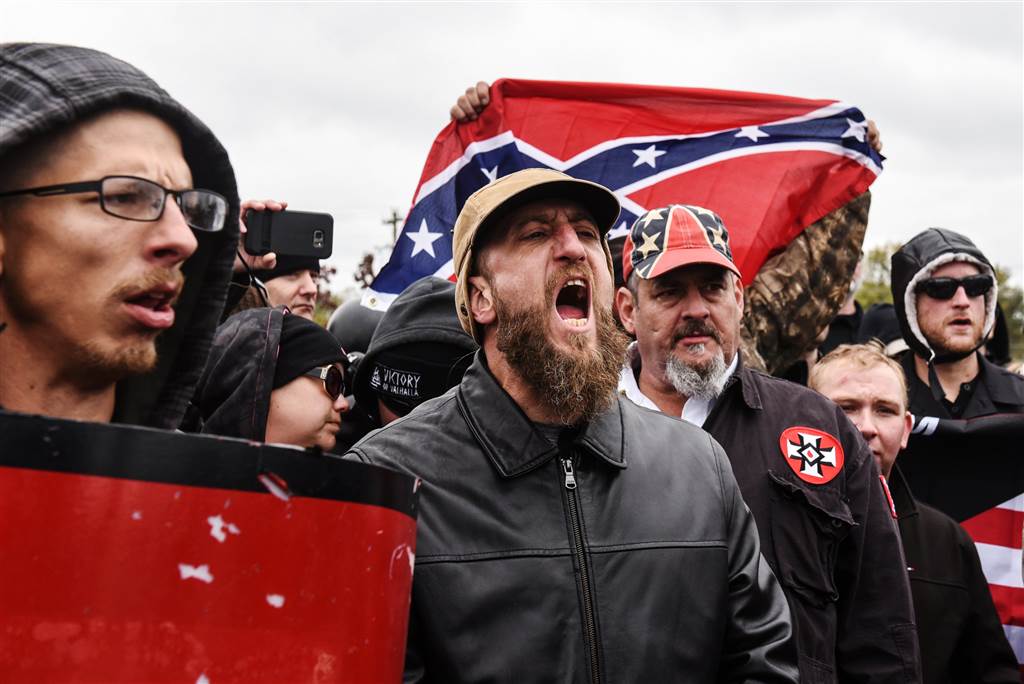 'White Lives Matter' rallies: Opponents outnumber white nationalists at Tennessee shout fests (video)
Opponents outnumbered white nationalists Saturday in peaceful "White Lives Matter" rallies in Tennessee that were punctuated by taunts and chants from both sides.
In Shelbyville, the site of the first rally, some 200 white nationalists — met by nearly twice as many counter protesters — carried a Confederate flag and chanted for closed borders and deportations at a mid-morning gathering.
 As Brian Culpepper of the National Socialist Movement took the microphone to speak, counter protesters played Martin Luther King Jr.'s "I Have a Dream" speech over their own speaker system, largely drowning out Culpepper's words.
At one point, counter protesters' shouts of "Black Lives Matter" were met by white nationalist chants of "blood and soil."  www.usatoday.com/story/news/2017/10/28/2-tennessee-towns-brace-white-nationalist-rallies-counter-protests/809645001/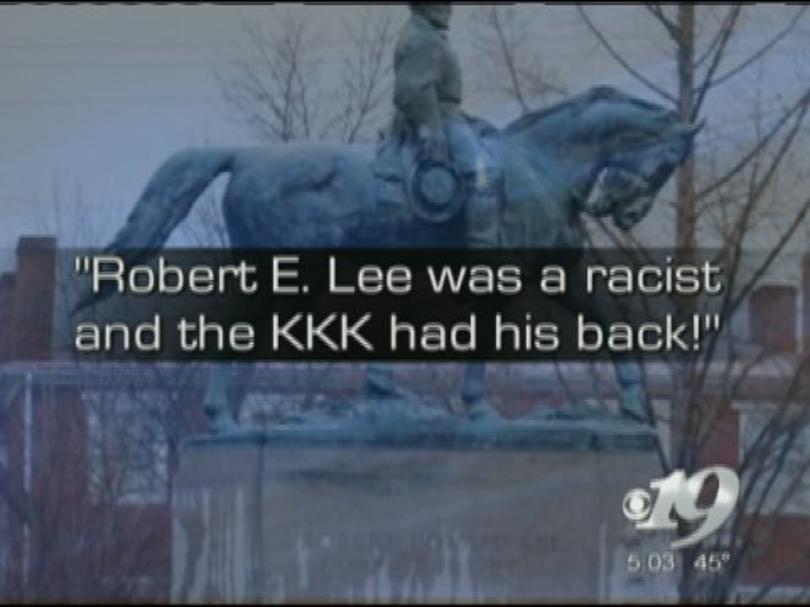 What Robert E. Lee Wrote to The Times About Slavery in 1858
Mr. Norris said he, a sister and a cousin tried to escape in 1859, but were caught. "We were tied firmly to posts by a Mr. Gwin, our overseer, who was ordered by Gen. Lee to strip us to the waist and give us fifty lashes each, excepting my sister, who received but twenty," he said.
And when the overseer declined to wield the lash, a constable stepped up, Mr. Norris said. He added that Lee had told the constable to "lay it on well."
Dr. Foner said that after the war, Lee did not support rights for black citizens, such as the right to vote, and was largely silent about violence perpetrated by white supremacists during Reconstruction.
The general did, however, object to the idea of raising Confederate monuments, writing in 1869 that it would be wiser "not to keep open the sores of war but to follow the examples of those nations who endeavored to obliterate the marks of civil strife."https://www.nytimes.com/2017/08/18/us/robert-e-lee-slaves.html?mc=adintl&mcid=facebook&mccr=subscribers&subid2=green&ad-keywords=GlobalTruth&subid1=TAFI
Solidarity for Never
Inside HillBillary Clinton's Secret Takeover of the DNC
Obama left the party $24 million in debt—$15 million in bank debt and more than $8 million owed to vendors after the 2012 campaign—and had been paying that off very slowly. Obama's campaign was not scheduled to pay it off until 2016. Hillary for America (the campaign) and the Hillary Victory Fund (its joint fundraising vehicle with the DNC) had taken care of 80 percent of the remaining debt in 2016, about $10 million, and had placed the party on an allowance…"
Gary, how did they do this without me knowing?" I asked. "I don't know how Debbie relates to the officers," Gary said. He described the party as fully under the control of Hillary's campaign, which seemed to confirm the suspicions of the Bernie camp. The campaign had the DNC on life support, giving it money every month to meet its basic expenses, while the campaign was using the party as a fund-raising clearinghouse. Under FEC law, an individual can contribute a maximum of $2,700 directly to a presidential campaign. But the limits are much higher for contributions to state parties and a party's national committee.  www.politico.com/magazine/story/2017/11/02/clinton-brazile-hacks-2016-215774
FBI plants bull's-eye on GM, Ford as UAW scandal widens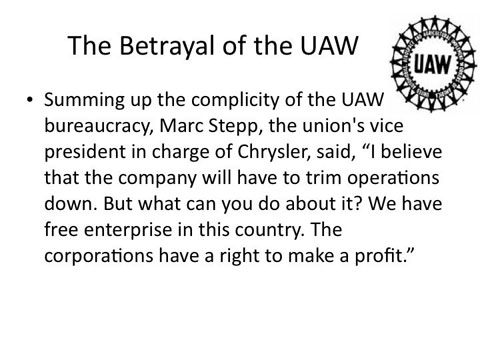 The FBI's probe into financial shenanigans by UAW and auto executives has extended to General Motors and Ford, which join FCA in a growing scandal that has charged four individuals so far and has more indictments in the pipeline, according to a source familiar with the investigation.
At the heart of the probe is whether funds that were meant to train autoworkers at all three companies were instead secretly funneled — through charities — to union officials and auto executives who were scheming together to line their own pockets.
Moreover, federal investigators are trying to determine whether auto executives sat by for years and let this happen to benefit the bottom line. They are also scrutinizing charities that are controlled by union officials and get funding from the training centers — a practice that the UAW prohibited in the wake of the investigation.
Since the probe surfaced four months ago, criminal charges have been filed against four individuals, including  ex-FCA Vice President Alphons Iacobelli and Monica Morgan-Holiefield, the widow of late UAW Vice President General Holiefield. The pair, along with two others, are accused of siphoning millions of dollars from a UAW training center and spending it on themselves, buying everything from luxury vehicles to $35,000 Mont Blanc ink pens. Two other defendants pleaded guilty in the case, including an FCA financial analyst and a former senior UAW official.
The Free Press has now learned that the FBI is also eyeing at least one GM official for similar conduct, and is looking into the financial records of UAW training centers that are funded by GM and Ford with the goal of training blue-collar autoworkers.  www.freep.com/story/news/2017/11/02/uaw-scandal-gm-ford/824911001/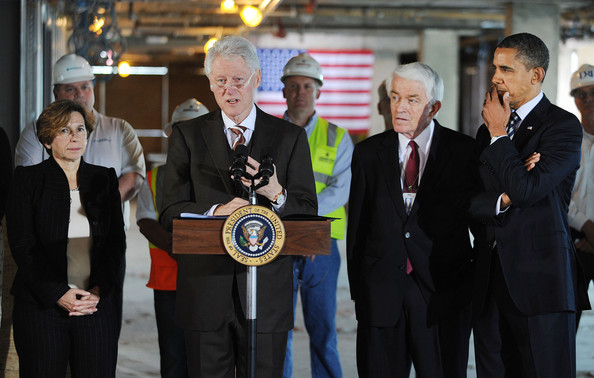 AMERICAN FEDERATION OF TEACHERS President Randi Weingarten met one-on-one with then-White House chief strategist Steve Bannon back in March, following the announcement of President Donald Trump'sproposed budget cuts and plan to craft a $1 trillion infrastructure package. The Intercept learned of the meeting, which has not been previously reported, independent of Weingarten or Bannon. It was instigated through a mutual friend and appeared to be part of Bannon's effort to realign the parties, according to Weingarten.
"Look, I will meet with virtually anyone to make our case, and particularly in that moment, I was very, very concerned about the budget that would decimate public education," Weingarten said. "I wanted it to be a real meeting, I didn't want it to be a photo-op, so I insisted that the meeting didn't happen at the White House."
Weingarten didn't take notes at the meeting, which was held at a Washington restaurant, but told The Intercept she and Bannon talked about "education, infrastructure, immigrants, bigotry
and hate, budget cuts … [and] about a lot of different things."
She came away a bit shook. "I came out of that conversation saying that this was a formidable adversary," she said.
He was looking, Weingarten said, for some common ground that could assist him in realigning the two parties, his long-term goal in politics."I think he sees the world as working people versus elites…
…Hearing Bannon attack elites, including the types of hedge fund Democrats who fund the charter school movement, in the same way she would, was surreal. "He hates crony capitalism," Weingarten said. "The same kinds of things [we say], you could hear out of his mouth, and that's why it's so — you sit there in a surreal way, saying, 'How can you sit right next to all these elites?'"  theintercept.com/2017/11/01/steve-bannon-aft-teachers-union-randi-weingarten/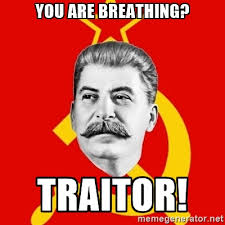 How Stalin Became Stalinist…
A distinguished previous biographer, Robert C. Tucker, once confessed to fantasizing that one of Stalin's comrades would assassinate the Great Leader: "Sometimes in the quiet of my study I have found myself bursting out to their ghosts: 'For God's sake, stab him with a knife, or pick up a heavy object and bash his brains out, the lives you save may include your own!' " In the nineteen-twenties, assassination wouldn't have been necessary; a concerted effort by Stalin's opponents, especially with Lenin's testament in their pockets, could easily have unseated him.
They were too timid to do it, but also, Kotkin concludes, they just didn't realize what Stalin would become. They had had some intimations: they knew he could be rude, and they even knew he could be psychologically cruel. During his Siberian exile, he had briefly lived with Yakov (Yashka) Sverdlov, a fellow-Bolshevik and later the titular head of the Soviet government, but the two broke up house because Stalin refused to do the dishes and also because he had acquired a dog and started calling him Yashka. "Of course for Sverdlov that wasn't pleasant," Stalin later admitted. "He was Yashka and the dog was Yashka." More significant was Stalin's activity during the civil war. When he went to the city of Tsaritsyn (later renamed Stalingrad), on the Southern Front, to try to turn the tide for the Bolsheviks, he immediately caused a mess by fighting with the tsarist-era officers who were saving the Red Army from defeat, and then pursuing (and executing) supposed enemies of the people.
And yet Stalin's fellow-Bolsheviks couldn't see whom they were dealing with. During the period of collective leadership that followed Lenin's death, one group allied with Stalin to oust Trotsky; the next allied with Stalin to oust the first group  www.newyorker.com/magazine/2017/11/06/how-stalin-became-stalinist
Spy versus Spy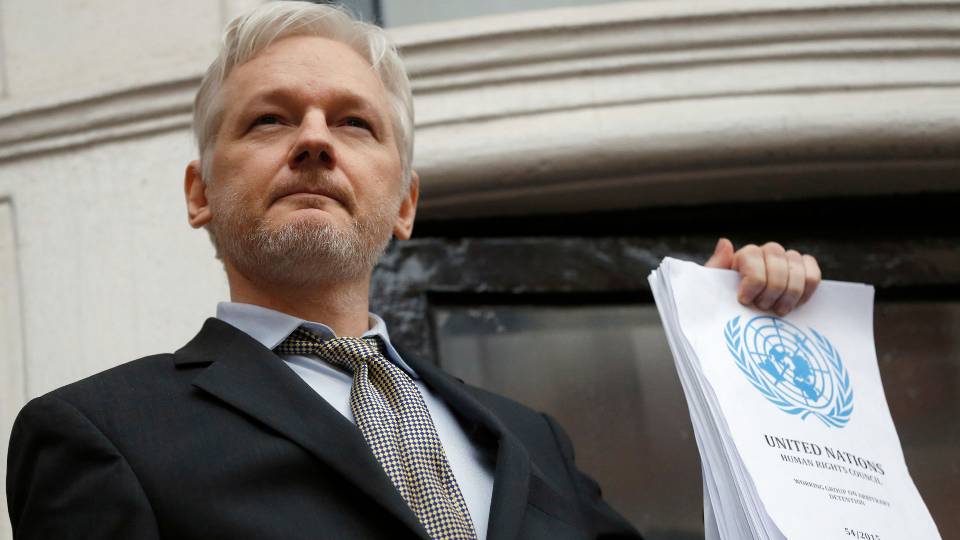 'CIA and Mossad created ISIS', says Julian Assange as Wikileaks releases 500k US cables
WIKILEAKS founder Julian Assange today said the CIA and Mossad were responsible for paving the way for ISIS as the whistle blowing organisation released more than half a million formerly confidential US diplomatic cables dating back to 1979.
On the sixth anniversary of the first infamous "Cablegate" by WikiLeaks, when it releases its first batch of sensitive US files, on November 28 2010, it has expanded its Public Library of US Diplomacy (PLUSD) with 531,525 new diplomatic cables from 1979.
In a statement to coincide with the release of the cables, known as "Carter Cables III", Mr Assange explained how events which unfolded in 1979, had begun a series of events that led to the rise of ISIS.
He said: "If any year could be said to be the "year zero" of our modern era, 1979 is it."
Mr Assange added: "In 1979 it seemed as if the blood would never stop.
"Dozens of countries saw assassinations, coups, revolts, bombings, political kidnappings and wars of liberation."
The Carter Cables III bring WikiLeaks' total published US diplomatic cable collection to 3.3 million documents.  www.awdnews.com/index/cia-mossad-created-isis-says-julian-assange-wikileaks-releases-500k-us-cables/
The Magical Mystery Tour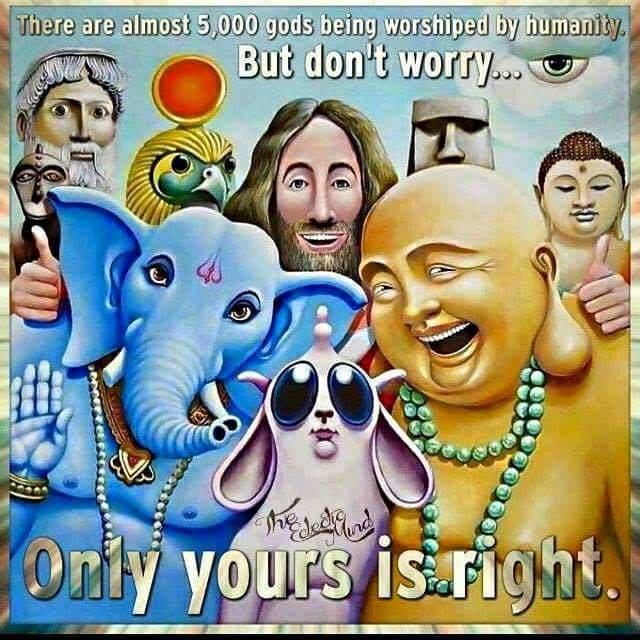 October 31, 1517 (500 years ago) 
The precipitating event of the Protestant Reformation is generally considered to be Martin Luther's posting of his Ninety-five Theses on the door of the Wittenberg Church on October 31, 1517….
Luther, a Roman Catholic monk, challenged the authority of the pope and, in particular, the selling of indulgences. Rather than heed the call to reform, the Roman Catholic Church dug in its heels and sought to silence the Reformers.
Eventually, new churches emerged from the Reformation, forming four major divisions of Protestantism: Luther's followers started the Lutheran Church, Calvin's followers started the Reformed Church, John Knox's followers started the Presbyterian Church in Scotland (using Calvinistic doctrine), and, later, Ref ormers in England started the Anglican Church.  The Protestant Reformation, Revised Edition by Hans Hillerbrand
Luther On the Jews and Their Lies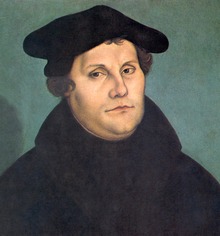 Luther's attitude toward the Jews took different forms during his lifetime. In his earlier period, until 1537 or not much earlier, he wanted to convert Jews to Christianity, but failed. In his later period when he wrote this particular treatise, he denounced them and urged their persecution.[1]
In the treatise, he argues that Jewish synagogues and schools be set on fire, their prayer books destroyed, rabbis forbidden to preach, homes burned, and property and money confiscated. They should be shown no mercy or kindness,[2] afforded no legal protection,[3] and "these poisonous envenomed worms" should be drafted into forced labor or expelled for all time.[4] He also seems to advocate their murder, writing "[W]e are at fault in not slaying them".
and then Henry Ford accepts medals from Nazis while the Pope fashions the Concordot and then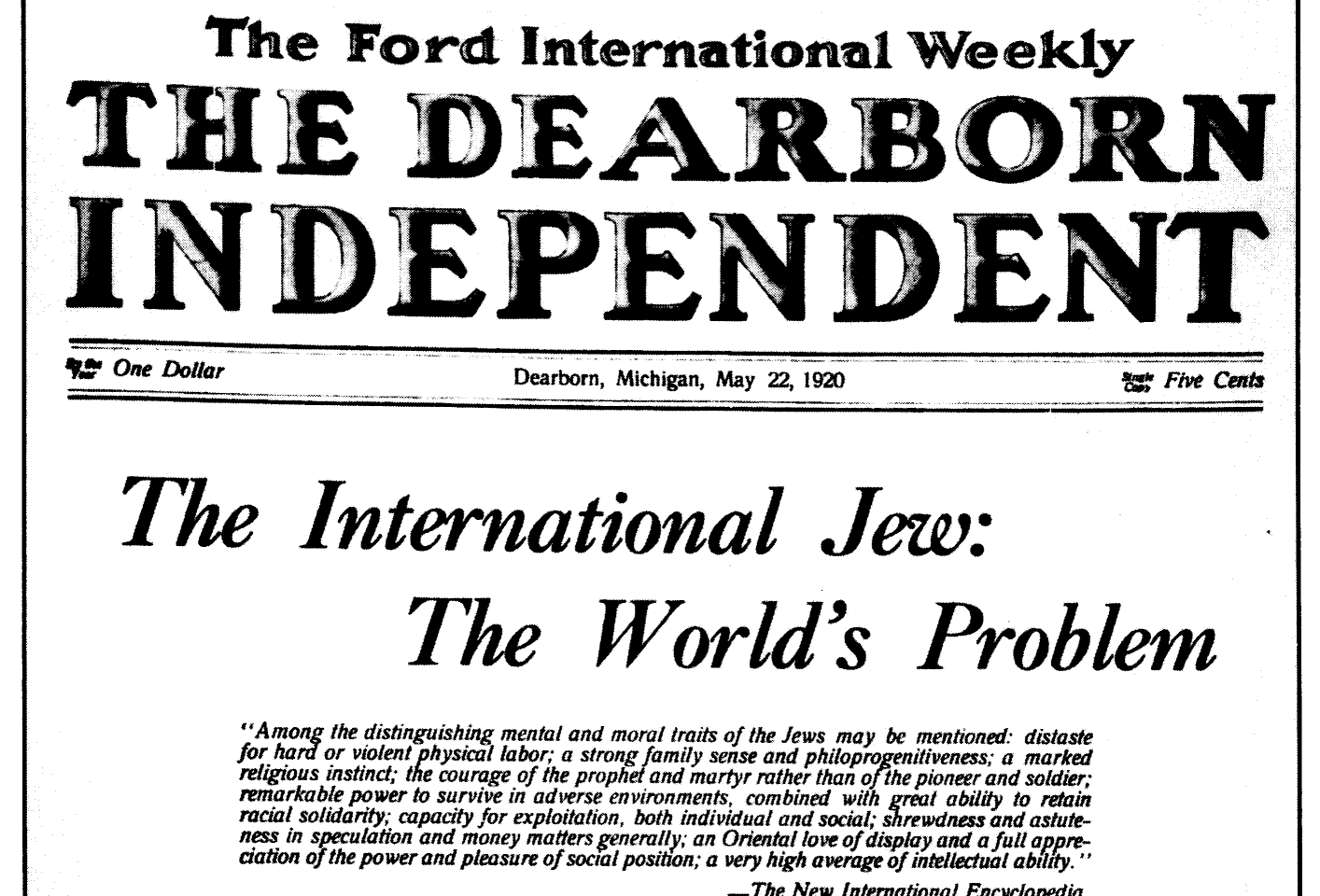 and then…
The Balfour Declaration–100 years ago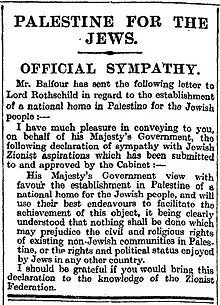 Ending occupation only way to lay foundations for lasting Israeli-Palestinian peace – UN officials
Top United Nations officials today declared that ending the occupation is the only way to lay the foundations for enduring peace that meets Israeli security needs and Palestinian aspirations for statehood and sovereignty.
"It is the only way to achieve the inalienable rights of the Palestinian people," Secretary-General António Guterres said in a message to a forum held at UN Headquarters to mark 50 years since the start of the 1967 Arab-Israeli war, which resulted in Israel's occupation of the West Bank, East Jerusalem, Gaza and the Syrian Golan.
In the message, read out by Deputy Secretary-General Amina Mohammed, Mr. Guterres said that it is time to return to direct negotiations to resolve all final status issues on the basis of relevant UN resolutions, agreements and international law. It is also time to end the conflict by establishing an independent Palestinian State, side by side in peace and security with the State of Israel, he added.
The occupation, he noted, has imposed a heavy humanitarian and development burden on the Palestinian people. "Generations of Palestinians have grown up in crowded refugee camps, many in abject poverty, and with little or no prospect of a better life for their children."
Resolving the Israeli-Palestinian conflict will remove a driver of violent extremism and terrorism in the Middle East, the Secretary-General added, and "open the doors to cooperation, security, prosperity and human rights for all."
Ms. Mohammed, in her own remarks, said today is an occasion not only to reflect on the costs and consequences of 50 years of occupation, but also to look ahead at what must be done to end this situation.
"I understand the deep sense of despair of the Palestinian people. For far too long, the international community has failed to find a just and lasting solution to their displacement," she told the forum, which is convened by the General Assembly's Committee on the Exercise of the Inalienable Rights of the Palestinian People.
"The lives of generations of Palestinians and Israelis have been confined by a conflict that has shaped the physical and human landscape with concrete walls, checkpoints, and watch towers, all under a heavy atmosphere of fear, mutual distrust and despair," she continued.
Below, note: "That thrilling day when I could eat the flesh of Jesus…"
The pope promises accountability to victims abused by the church. Where is Cardinal Law?
When Bernard Cardinal Law, Archibishop of Boston, fled to the Vatican in 2002, he left behind a trail of human and financial wreckage: 550 victims abused by parish priests and court judgments that eventually topped $85 million.
Timeline of the Catholic Church sexual abuse scandal
2002
January: The Boston Globe launches an investigative series into allegations of Catholic priests sexually abusing minors and archdiocesan cover-ups. The cases go back decades.
June: U.S. Conference of Catholic Bishops issues "Charter for the Protection of Children and Young People," declaring a "zero tolerance" policy for sexual abuse. The Roman Catholic Diocese of San Diego reveals allegations made against 23 priests — 18 in San Diego County and five in Imperial County — since Bishop Robert Brom's arrival in 1990.
August: Brom reveals that retired Monsignor Rudolph Galindo admitted sexually abusing three boys and urges victims to speak up. Two lawsuits are filed in San Diego Superior Court on behalf of two men who say they were sexually abused by priests when they were minors.
2003
January: California lifts the statute of limitations on civil cases for one year, allowing sexual abuse victims to sue, regardless of when incidents occurred. By the Dec. 31 deadline, the Diocese of San Diego had been named in 99 such lawsuits involving more than 140 victims.
September: The Archdiocese of Boston agrees to pay $85 million to more than 500 people.
much more…http://www.sandiegouniontribune.com/news/religion/sd-me-abuse-timeline-20170901-story.html
The Best and Worst Things in the History of the World
Rick Perry's Strange Sex Story
Oh, that Rick Perry.
Our secretary of energy was in South Africa recently, for Africa Oil Week. Whenever the word "oil" is mentioned, Perry responds like a dog on the scent of a hamburger. So no surprise there. We wouldn't even have noticed he was gone, except for the part where he suggested that fossil fuels would protect women from sexual assault.
"Let me tell you where people are dying is in Africa," he told an audience after he returned, launching into a story about a young village girl who yearned to be able to read by electric light instead of a smoky fire.
O.K. so far …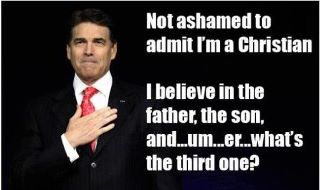 "But also from the standpoint of sexual assault," Perry continued. "When the lights are on, where you have light that shines, the righteousness, if you will, on those types of acts. So from the standpoint of how you really affect people's lives, fossil fuel is going to play a role in that."
Now we all support electrification of rural villages. But where the heck did the sexual assault part come from? The Department of Energy wasn't really forthcoming. It just issued a statement saying that while Perry was in Africa "he was told how light can be a deterrent to sexual assault and can provide security in remote areas."
Environmental groups quickly pointed out that there is a hefty sexual assault problem in places that have more electricity than they know what to do with. But let's be generous. Maybe he was still quoting that village girl. Do you really think she insisted that the light come from fossil fuels? Inquiring minds want to know.  www.nytimes.com/2017/11/03/opinion/rick-perry-energy-sexual-assault.html
So Long
Dennis Banks, American Indian Civil Rights Leader, Dies at 80