We Say Fight Back!
The Bolshevik Revolution–100 years on: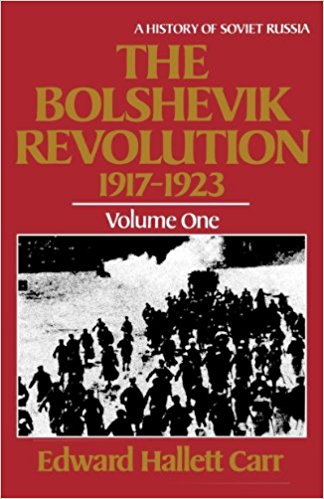 Classrooms deserted – 90,000 Dutch elementary school teachers strike
Elementary schools across the Netherlands were shut on Thursday as some 90,000 teachers went on strike to demand more pay and a lighter workload. Last-minute promises by politicians to boost spending failed to avert the largest work stoppage by Dutch primary school teachers since the 1980s. The strike comes as Prime Minister Mark Rutte seeks to close over 200 days of coalition talks, with teachers promised close to 800 million euros in extra spending. But primary school teachers are demanding a 1.4-billion euro (£1.25 billion) spending injection to match salaries to those of secondary school teachers. The strike reflects growing frustration among workers in one of Europe's strongest economies, who feel left behind as accelerating growth has not been matched by wage increases. Despite decade-high economic growth of 3.3 percent and early signs of labour shortages, overall wage growth will remain limited to 1.6 percent, national forecaster CPB said in August. Finance Minister Jeroen Dijsselbloem, Central Bank governor Klaas Knot and IMF chief Christine Lagarde have urged companies to raise pay, but to little effect. "60,000 people coming from far and away shows that these demands are just", outgoing Minister of Social Affairs Lodewijk Asscher told Reuters at a rally. "Teachers are always modest about their pay, but they simply deserve more."  www.euronews.com/2017/10/05/classrooms-deserted-90000-dutch-elementary-school-teachers-strike
The Myth of the Spitting Antiwar Protester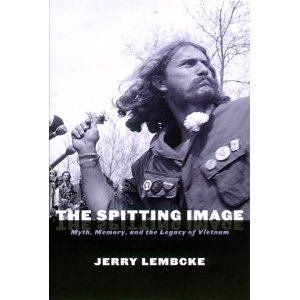 "So where do these stories come from?"
The reporter was asking about accounts that soldiers returning from Vietnam had been spat on by antiwar activists. I had told her the stories were not true. I told her that, on the contrary, opponents of the war had actually tried to recruit returning veterans. I told her about a 1971 Harris Poll survey that found that 99 percent of veterans said their reception from friends and family had been friendly, and 94 percent said their reception from age-group peers, the population most likely to have included the spitters, was friendly.
A follow-up poll, conducted in 1979 for the Veterans Administration (now the Department of Veterans Affairs), reported that former antiwar activists had warmer feelings toward Vietnam veterans than toward congressional leaders or even their erstwhile fellow travelers in the movement.
I was glad the reporter was interested in the origin of these stories, because beginning even before the war ended, news organizations had too often simply repeated them — even though some stories had the hallmarks of tall tales all over them. Even The Times once quoted, matter-of-factly, a veteran telling of how he arrived stateside from Vietnam on a stretcher with a bullet in his leg, only to be splattered with rotten vegetables and spat on by antiwar college kids.
Whoppers like these go unchallenged by reporters and scholars perhaps because of their memoirist first-person quality, stories told by the men who say it happened to them. I collect the stories, I told the reporter, and have a spreadsheet with about 220 first-person "I was spat on" accounts.
But you don't believe the stories, right? she asked. Acknowledging that I could not prove the negative — that they were not true — I went on to say there is no corroboration or documentary evidence, such as newspaper reports from the time, that they are true. Many of the stories have implausible details, like returning soldiers deplaning at San Francisco Airport, where they were met by groups of spitting hippies. In fact, return flights landed at military air bases like Travis, from which protesters would have been barred.  www.nytimes.com/2017/10/13/opinion/myth-spitting-vietnam-protester.html?smprod&_r=0
Boomers Teach the Grandbabies
More Lies Ahead About the Wars on Vietnam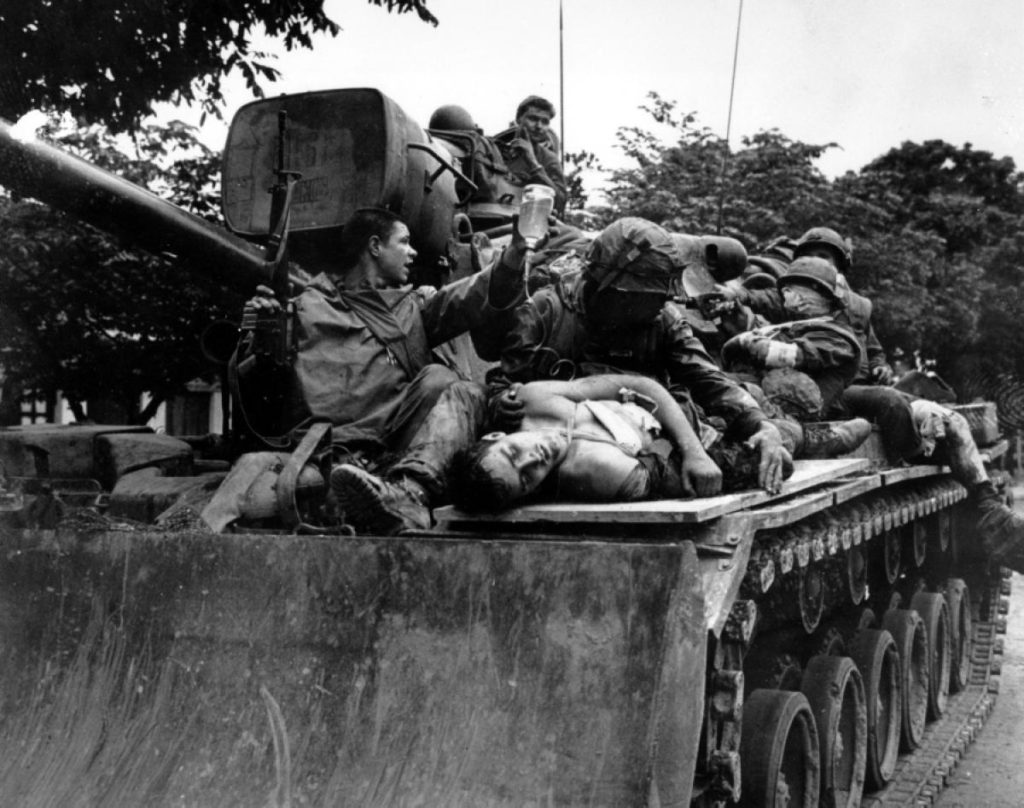 They are at it again.
They need to beat their own dead horse to death once more.
The US rout in Vietnam must be mystified again–to unite a nation reeling from the promise of endless war, the obvious reality of booming color-coded inequality, a flatly failed political system and ruling class, and increasing repression.
And to fashion the possibility that a similar war could become popular in the future–even World War III.
Why Vietnam now?
Perhaps because it is the looming 50th anniversary of the Tet Offensive of January, 1968; that turning point when the quantitative work of the mass of Vietnamese people, leading a peoples' war against yet another invader empire (in order, the French, the Japanese–and the Chinese Kuomintang–the French again, and then the US), and the efforts of the US anti-war movement, came together to prove to the majority of Americans that the war could not be won–and that the nations' leaders had lied about everything important.
Now it is Ken Burns' turn on PBS–that not-so-public broadcasting system so dependent on corporate sponsors (like Bank of American, feverishly boosting Burns) who, clearly, paid for his work as well as the massive advertising campaign promoting it.
Is it fair to attack Burns' work before it appears?
Sure. We know most of what is coming. He's published extensively, offered the film to other reviewers, shamelessly declaring that he has something new to say "with fresh eyes."
Here is the high-water mark of his offer: "if, with open minds and open hearts, we can consider this complex event from many perspectives and recognize more than one truth, perhaps we can stop fighting over how the war should be remembered and focus instead on what it can teach us about courage, patriotism, resilience, forgiveness and, ultimately, reconciliation." (www.nytimes.com/2017/05/29/opinion/ken-burns-lynn-novick-vietnam-war.html?mcubz=0&_r=0)
Bluntly: that's vapid bullshit.  www.richgibson.com/vietnam/burns-vietnam/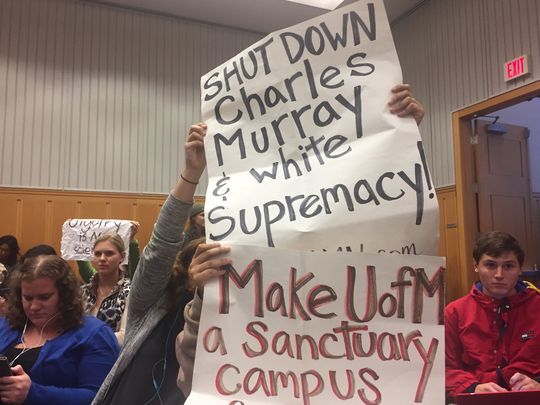 As many in the crowd chanted, turned out lights and played loud noises on their cell phones, Bryan Ransom approached the stage.
The University of Michigan graduate student climbed up next to Charles Murray — the object of the protest — and waved for silence from those gathered at Palmer Commons.
For the next several minutes, he and Murray calmly went back and forth on whether Murray's 1994 book — The Bell Curve — was arguing that black people naturally had lesser intelligence than white people.
Finally, Ransom had enough — he raised his hands and walked away.
"You use that Harvard degree to talk s— about people," he said. "That disappoints me."
Murray was on campus tonight to discuss his 2012 book, "Coming Apart: The State of White America, 1960-2010."  The event was hosted by the U-M College Republicans chapter and the American Enterprise Institute University of Michigan Executive Council, a public policy think tank where Murray serves as the W.H. Brady Scholar.
For days leading up to Murray's appearance, several people called for him to not be allowed to speak on campus. Last month, a series of racist flyers were posted on campus that used IQ statements related to Murray's 1990s-era book, "The Bell Curve," to argue for the superiority of white people over black people.
The room where Murray spoke was full to its capacity of 200 with others looking to get in. While some where there to listen, many were there to protest. They held signs, turned out the lights and projected the words "white supremacist" on the wall behind Murray. Some played loud noises on their cell phones in an attempt to drown out Murray.
At the start of the event, Murray said he would give his speech on what happened in politics to get Donald Trump elected.
"He's not my cup of tea," he said later at the event of the president.
As Murray started talking the protestors kicked in.
Murray stood at the podium listening and occasionally chided them.
"The reason why universities exist is so we can have calm logical exchanges about differences," he told the crowd.
Later, he said: "what you are doing is betraying the reason this place exists."http://www.freep.com/story/news/education/2017/10/11/michigan-students-debate-bell-curve-author-charles-murray/756068001/
The Little Red Schoolhouse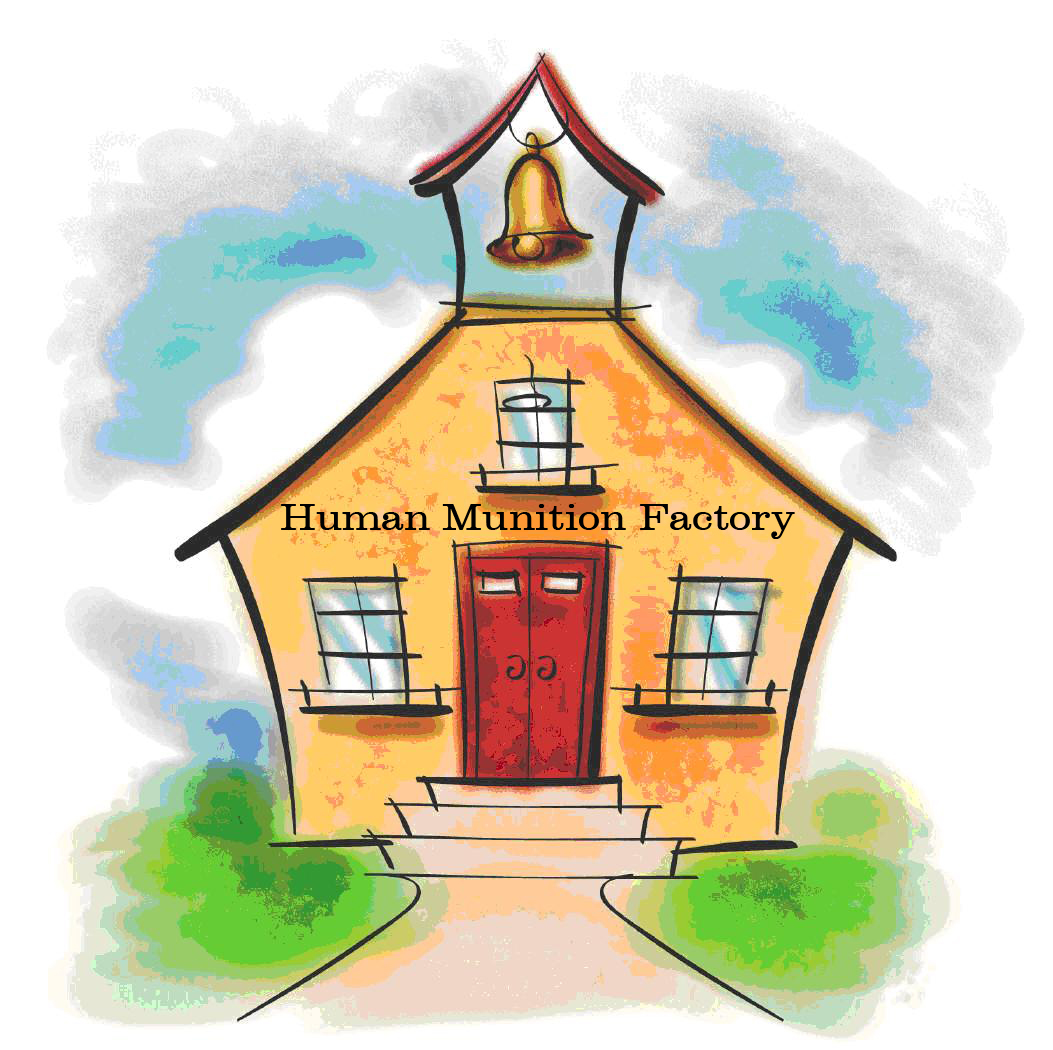 Why will Matt Damon…Weinsteins's pal…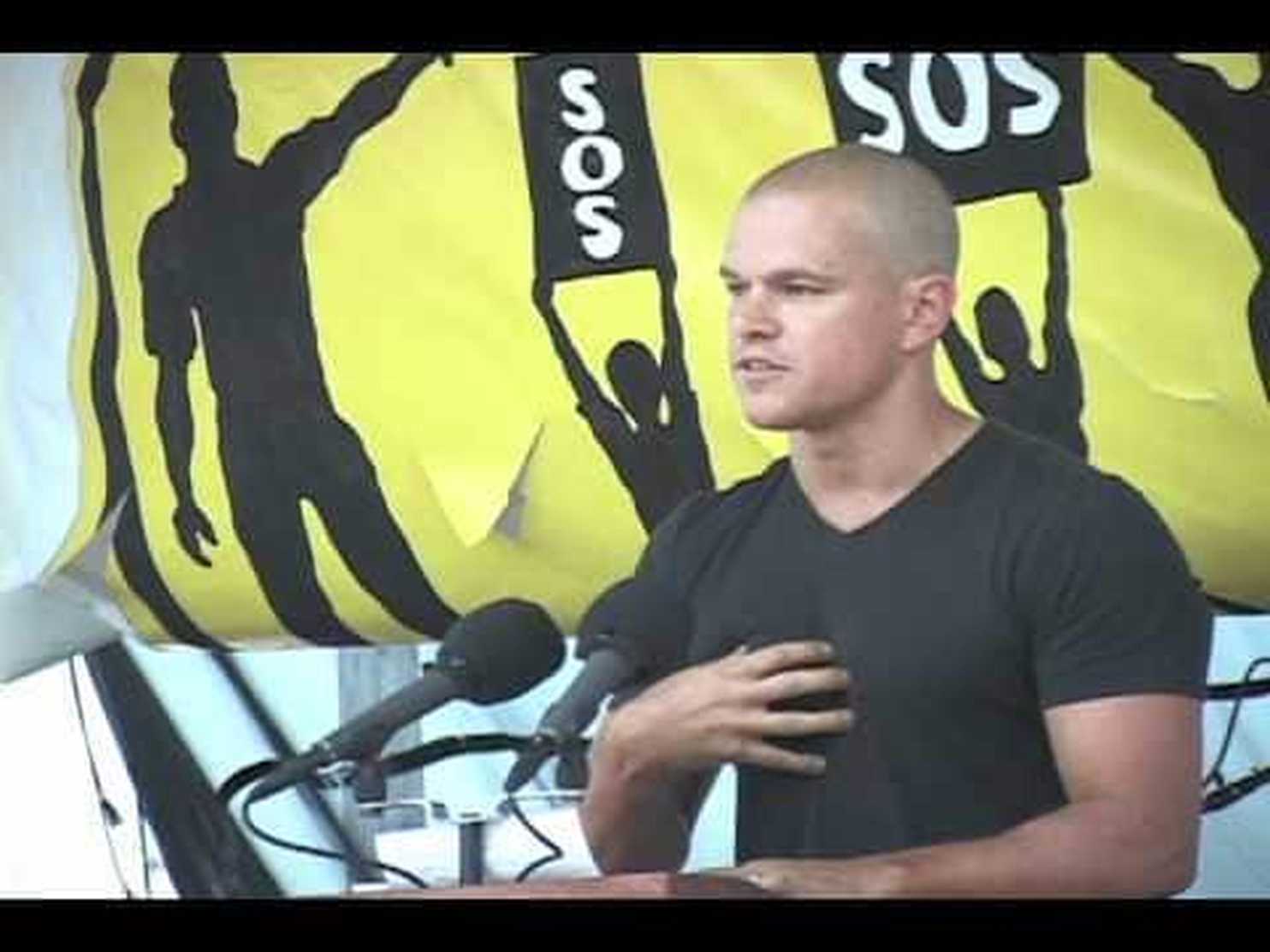 Shill for Randi Weingarten?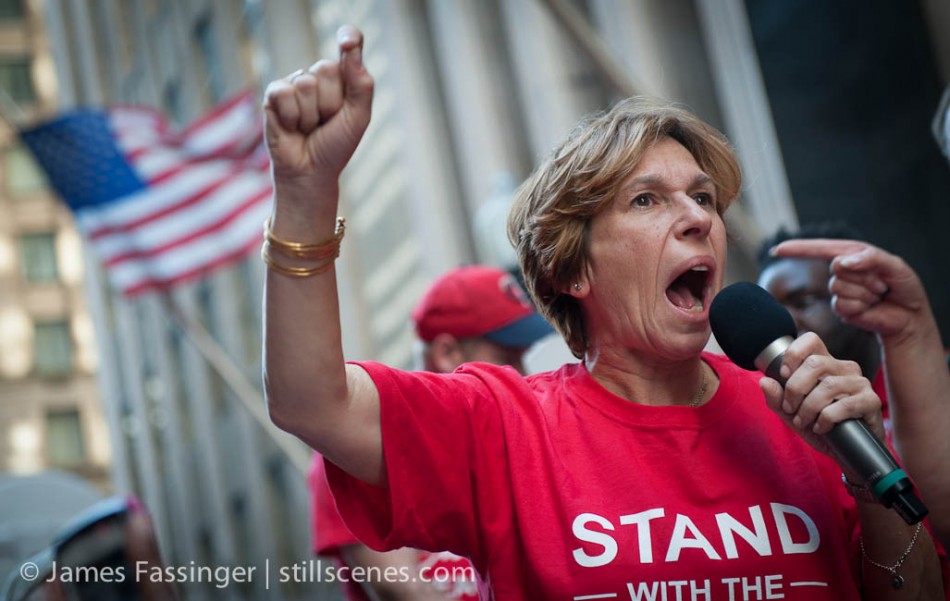 with the movie "BackPack full of Cash"?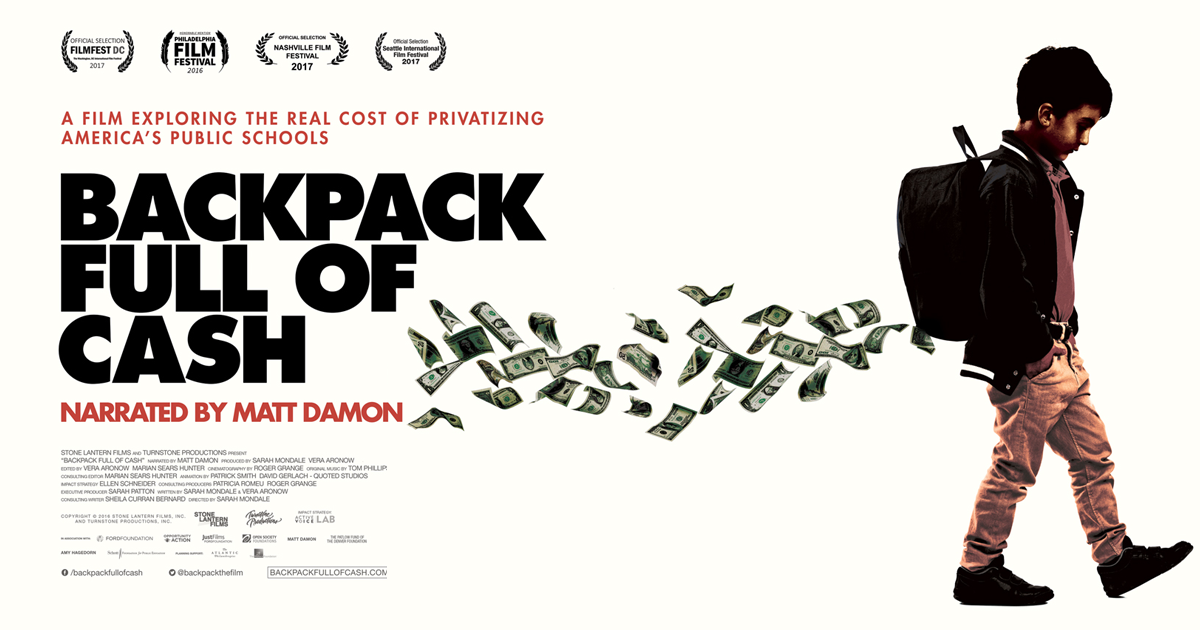 Well, maybe because they are both millionaires who (like NEA's Lily Garcia) want to divert school workers into their false flag operation about charters, away from the reality of perpetual war, booming color-coded inequality, and the fact of teaching lies to children, using methods so obscure that kids learn not to like to learn: future Cannon Fodder, Walmart employees, prisoners, etc….
One Subject ot the AFT/NEA/Damon film feels cheated  "Let's be clear — my point below is about the quote being cut OUT OF CONTEXT, deliberately, to make a point that was not the stated focus for the interview," Allen writes in one email to the filmmakers.
"We are comfortable that our use of your interview was entirely within our rights of editorial discretion as filmmakers. Also we did not agree to any limitation on those rights in the appearance you signed," they tell Allen. "Over the course of working on this film we came across that catchy phrase 'backpack full of cash' numerous times so it was fortuitous for us that you used it in the interview."
Aronow and Mondale did not respond to a request for comment. Damon is a well-known advocate for public schools. He was treated heroically at a screening of Backpack Full of Cash in Boston in September, attended largely by public-school teachers, though conservative media delighted in pointing out the screening took place at an expensive private school and that Damon does not send his kids to public schools.
"It was a shock to see them cunningly and deliberately cut my quote to serve their own purpose," Allen says. "We always have to fight people who are, frankly, uneducated about the issue. If I could show Matt Damon what we actually do, and the options kids can have so they don't have to go to failing schools, he'd be a supporter."   www.hollywoodreporter.com/news/participant-matt-damon-public-school-doc-lashes-at-filmmakers-1043801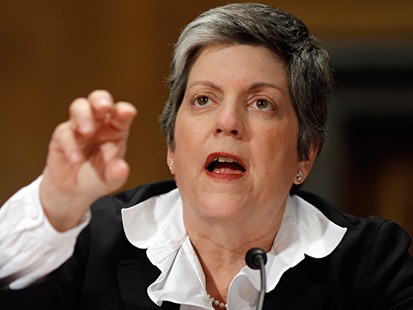 Why UC President Napolitano deserved this unusual rebuke
The still-stunning decision by University of California President Janet Napolitano to interfere with a state audit — by removing and weakening criticism of her office's performance from individual UC campuses — has gotten the harsh rebuke it deserves. It came in the form of Assembly Bill 562, which Gov. Jerry Brown signed this week. Under the new law, a state agency's decision to interfere with, impede or obstruct a state audit requested by the Legislature or required by statute is now a misdemeanor crime with a fine of up to $5,000.
How Napolitano thought her behavior was acceptable in this matter remains incomprehensible. As part of state Auditor Elaine Howle's review of Napolitano's office and its finances, Howle's staff sent campus officials a survey — one that was supposed to be confidential — asking them to evaluate services provided by the president's office. But before the surveys were returned to the auditor, they were in several cases revised to make responses more favorable to Napolitano and her aides. Yet at a May 2 meeting of a joint legislative oversight committee, Napolitano asserted the changes were made not to make her look better but to make the responses accurate. An egregious change involving UC San Diego's survey shows the absurdity of this claim: The response to a question about the president's office's transparency and budget process was changed from "dissatisfied" to "satisfied." www.sandiegouniontribune.com/opinion/editorials/sd-napolitano-interfere-audit-uc-20171006-story.html
How a Church Secretary, 25, Was Picked for La Mesa School Board Over 4 Experienced Rivals (what happens when the US public runs capitalist schools)
Blessed with an agile mind and the right political affiliation, a 25-year-old church secretary and events planner recently was appointed to the La Mesa-Spring Valley school board.  Rebekah Basson — who registered to vote a day after the seat's application deadline — is one of the youngest school board members in the state.
"The world is my oyster," she said of her decision to apply for a vacant seat. "That's a mind-set … a lot of people my age have."
Basson said another secretary she met through her events work at Foothills Christian Church in El Cajon mentioned the school-board opening, "and so I kind of figured that I would give it a go" despite having lived in the district only 1 1/2 years as an adult.
Step Inside This Forbidden Book Warehouse That's Been Left To Decay In Detroit (schools in ruins–thanks DFT)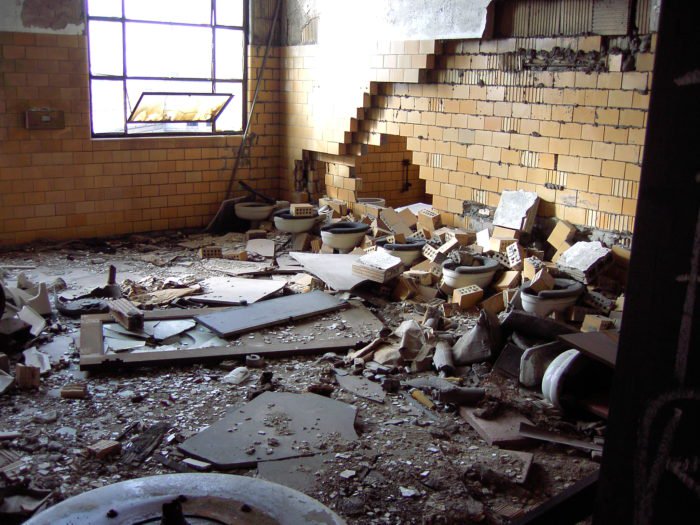 The floors of the building are carpeted with books and other supplies that once served a vital purpose within the school district.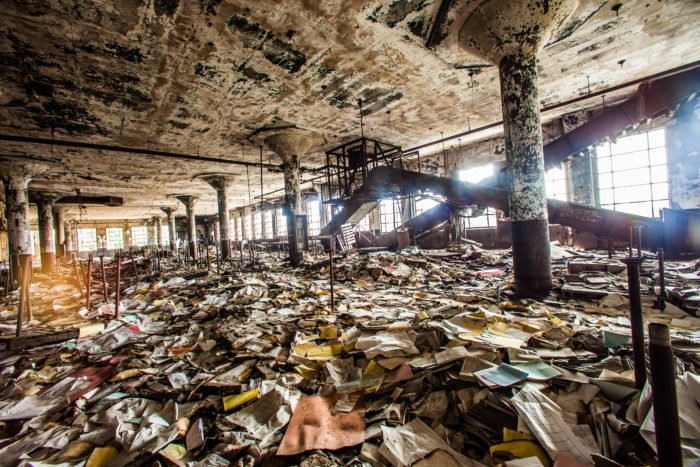 t's enough to make a bookworm cry: piles and piles of discarded novels, manuals, and magazines create a sad and surreal setting.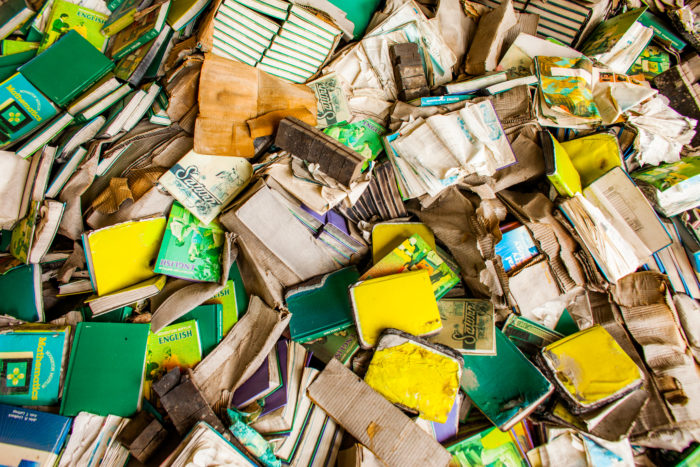 Detroit has been run by Democrats for nearly 50 years     www.onlyinyourstate.com/michigan/abandoned-book-warehouse-mi/?utm_medium=email&utm_source=michigan&utm_campaign=newsletter
The International Hot War of the Rich on the Poor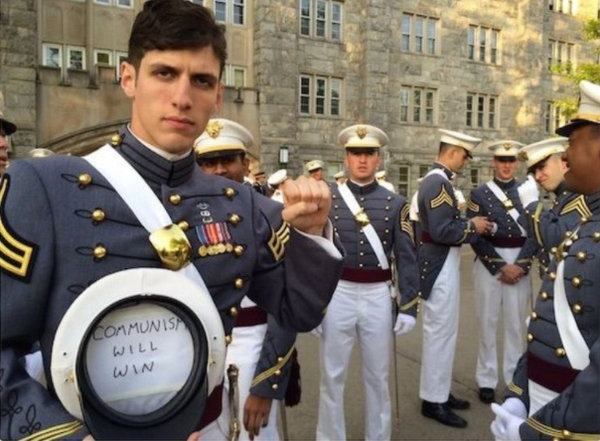 West Point superintendent responds to outrage over pro-Communist former cadet
Since photos surfaced in late September of a now-second lieutenant sporting a Che Guevara T-shirt under his uniform at West Point's 2016 graduation and commissioning ceremony, West Point and the Army have drawn the ire of everyone from active-duty soldiers to a Florida senator.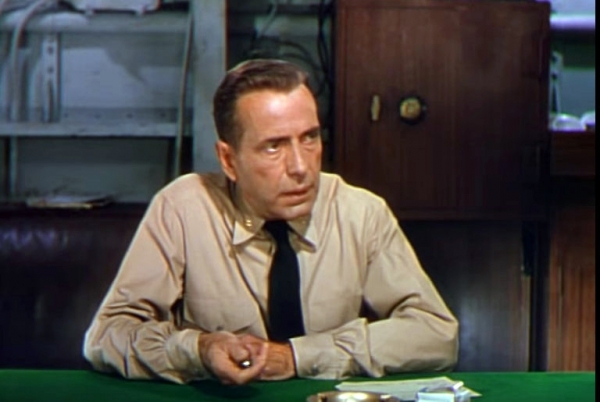 'I now hate my ship': Surveys reveal disastrous morale on cruiser Shiloh
"It's only a matter of time before something horrible happens," one shipmate warned.
"Our sailors do not trust the CO," another noted.
It's a "floating prison," one said.
"I just pray we never have to shoot down a missile from North Korea," a distraught sailor lamented, "because then our ineffectiveness will really show."
These comments come from three command climate surveys taken on the cruiser Shiloh during Capt. Adam M. Aycock's recently-completed 26-month command. The Japan-based ship is a vital cog in U.S. ballistic missile defense and the 7th Fleet's West Pacific mission to deter North Korea and counter ascendant Chinese and Russian navies.
These comments are not unique. Each survey runs hundreds of pages, with crew members writing anonymously of dysfunction from the top, suicidal thoughts, exhaustion, despair and concern that the Shiloh was being pushed underway while vital repairs remained incomplete.
Frequently in focus is the commanding officer's micromanagement and a neutered chiefs mess. Aycock was widely feared among sailors who said minor on-the-job mistakes often led to time in the brig, where they would be fed only bread and water.  www.navytimes.com/news/your-navy/2017/10/09/i-now-hate-my-ship-surveys-reveal-disastrous-morale-on-cruiser-shiloh/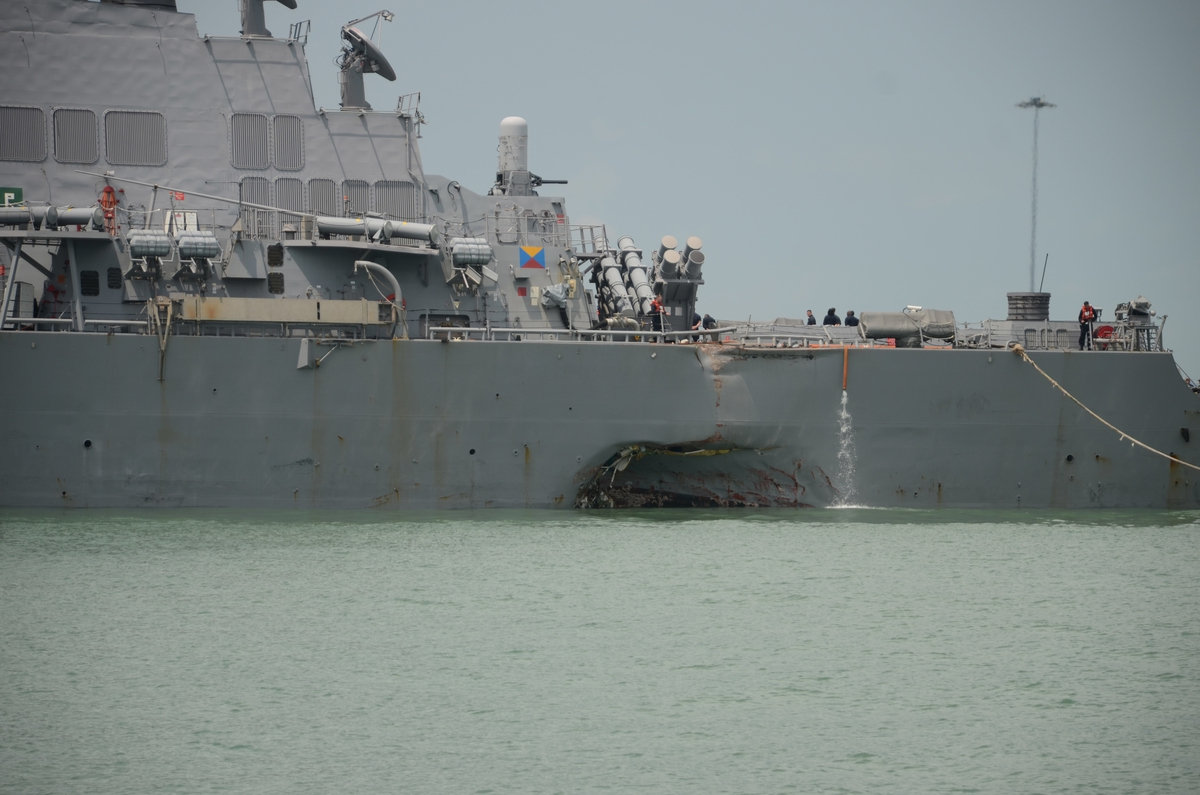 Navy fires John S. McCain leadership, calls fatal August collision "preventable"
Calling a fatal August collision involving the destroyer John S. McCain that killed 10 sailors "preventable," the Navy's 7th Fleet has fired the ship's commanding officer and executive officer.
The McCain's skipper, Cmdr. Alfredo J. Sanchez, and the ship's second-in-charge, Cmdr. Jessie L. Sanchez, were relieved Wednesday morning in Japan, according to a 7th Fleet release.
Top recruiter: Just 136,000 out of 33 million young Americans would join the Army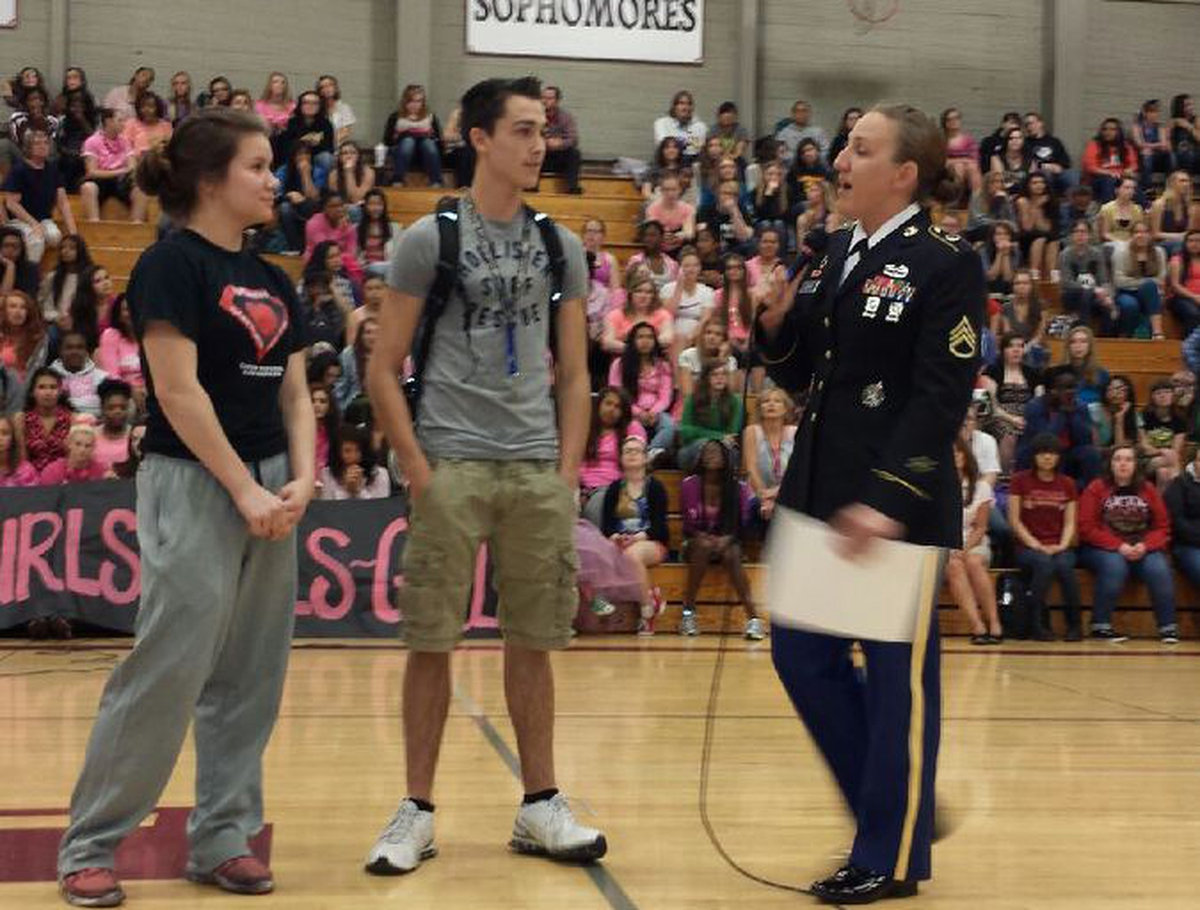 According to U.S. Army Recruiting Command, there are 33.4 million Americans ages 17 to 24, the Army's prime demographic for enlisting and commissioning.
But there's one hitch: When you whittle that number down for standards, quality and interest? Only about 136,000 are left.
The Army's accession standards aren't coming down, so the service must do a better job of conveying to Americans what the Army is and what soldiers do, USAREC Command Sgt. Maj. Anthony Bowers said Wednesday at the AUSA annual meeting in Washington, D.C.
"In recruiting command, our soldiers who come out and recruit, we tell them to be giving guests. They show the community itself what the Army is all about," he said. "We dispel a lot of the rumors, a lot of the stigma that is involved with the military."
That stigma comes from several places. One is that "Generation Z," as it's been dubbed, is much less likely to want to leave home and see the world than others, Bowers said.
And according to a study, many young Americans see the Army as a last resort, not a top choice for their future.
"It was kind of sad for me to find out, me being a prior soldier, the American public thought of the Army as the lower left-hand quadrant, and [that people join] the Army because they had nothing else to do," said James Cox of the Army Marketing Research Group.
A large number of people who join the Army do so because they have a family member who serves or served, Bowers said, and they have a more accurate picture of what the military is like.
It has become a family business, Bowers said. And as the number of Americans who serve — about 1 percent — shrinks, so does the number of their family members who might be interested in joining.
That interest is key. Of the 33.4 million target population, only 9.7 million are qualified to join the Army, according to USAREC statistics. Reasons for disqualification include fitness and weight standards, medical issues, misconduct, substance use and mental health.
Then they have to be available to join, i.e. they're not already enrolled in college. That brings the number down to 5.7 million. And because the Army isn't looking for just the bare-minimum qualifying recruits, USAREC says only 1.7 million of those young people are of the high quality they want.
Finally, of those 1.7 million, USAREC estimates that just 136,000 young people would even be interested in joining the Army.  www.armytimes.com/news/your-army/2017/10/12/top-recruiter-just-136000-out-of-33-million-young-americans-would-join-the-army/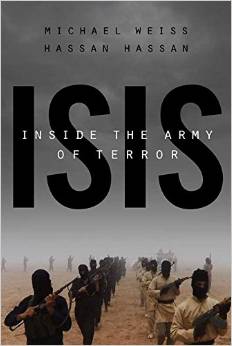 Betrayed by God, ISIS Fighters, Having Pledged to Fight or Die, Surrender en Masse
DIBIS, Iraq — The prisoners were taken to a waiting room in groups of four, and were told to stand facing the concrete wall, their noses almost touching it, their hands bound behind their backs.
More than a thousand prisoners determined to be Islamic State fighters passed through that room last week after they fled their crumbling Iraqi stronghold of Hawija. Instead of the martyrdom they had boasted was their only acceptable fate, they had voluntarily ended up here in the interrogation center of the Kurdish authorities in northern Iraq.
For an extremist group that has made its reputation on its ferociousness, with fighters who would always choose suicide over surrender, the fall of Hawija has been a notable turning point. The group has suffered a string of humiliating defeats in Iraq and Syria, but the number of its shock troops who turned themselves in at the center in Dibis was unusually large, more than 1,000 since last Sunday, according to Kurdish intelligence officials.
The fight for Mosul, Iraq's second-largest city, took nine months, and by comparison, relatively few Islamic State fighters surrendered. Tal Afar fell next, and more quickly, in only 11 days. Some 500 fighters surrendered there.  The Iraqi military ousted the Islamic State, also known as ISIS and ISIL, from Hawija in 15 days, saying it had taken its forces only three days of actual heavy fighting before most of the extremists grabbed their families and ran. According to Kurdish officials, they put up no fight at all, other than planting bombs and booby traps.  www.nytimes.com/2017/10/08/world/middleeast/isis-iraq-surrender.html?hp&action=click&pgtype=Homepage&clickSource=story-heading&module=photo-spot-region&region=top-news&WT.nav=top-news&_r
FACT CHECK: Afghans don't have Strykers
"But here is what I want to tell you — is the glimmers of hope. You know we bought the Stryker vehicles — those are being employed right now, and they have actually provided a competitive advantage to the Afghan forces over their counterparts," Dunford said responding to a question about the U.S. weapons program for Afghan forces.
What prompted the US-Turkey visa dispute?
The US move to suspend visa services in Turkey was motivated both by Washington's concern over Ankara's Syria policy, and by last week's arrest of a US embassy employee who allegedly had information on American involvement in the 2016 failed coup attempt, a senior Turkish official told Al Jazeera.
The US mission in Turkey announced on Sunday that it had stopped all non-immigrant visa services amid concerns over "the security of US mission and personnel". Ankara reiterated reciprocally hours later, using similar language.
The development is unprecedented between the two NATO allies and represents a major fallout in bilateral relations.
Turkish authorities last week detained Metin Topuz, a Turkish citizen working for the US consulate in Istanbul. He was accused of having links to the organisation of Fethullah Gulen, an exiled religious leader and businessman based in the US and wanted in Turkey. Ankara accuses Gulen of masterminding the July 15 coup attempt that killed more than 300 people.
Turkish President Recep Tayyip Erdogan has repeatedly called on Washington to extradite Gulen since the coup attempt, but the US has refused. http://www.aljazeera.com/news/2017/10/motivated-turkey-visa-dispute-171009123602253.html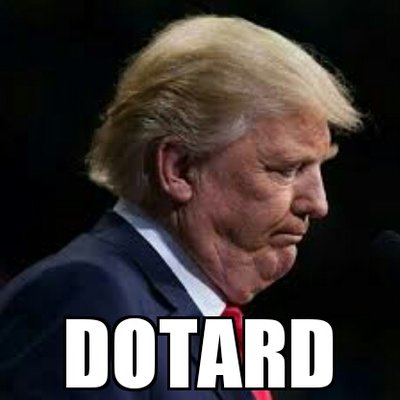 Dotard Alone Can Order a Nuclear Strike. Congress Can Change That.
The broad debate over President Trump's fitness for the difficult and demanding office he holds has recently been reframed in a more pointed and urgent way: Does he understand, and can he responsibly manage, the most destructive nuclear arsenal on earth?
The question arises for several reasons. He has threatened to "totally destroy" North Korea. He has reportedly pressed for a massive buildup in the American nuclear arsenal, which already contains too many — 4,000 — warheads. And soon he will decide whether to sustain or set a course to possibly unravel the immensely important Iran nuclear deal.
Doubts about his competency were reinforced this week by Senator Bob Corker, who charged that Mr. Trump was treating his office like "a reality show" with reckless threats that could set the nation "on the path to World War III." Mr. Corker, a Republican from Tennessee, says he is relying on Secretary of State Rex Tillerson, Defense Secretary Jim Mattis and John Kelly, the White House chief of staff, to help "separate our country from chaos." That is a searing indictment, and Mr. Corker is no garden-variety legislator; as chairman of the Senate Foreign Relations Committee, he is a respected, and largely responsible, voice on national security issues.
Further, NBC News now reports that Mr. Tillerson judged Mr. Trump a "moron" after a July 20 meeting in which Mr. Trump, apparently distressed that the arsenal has declined since the Cold War, said he wanted a nearly tenfold increase in weapons.
Mr. Trump's policy pronouncements during the campaign betrayed either profound ignorance or dangerous nonchalance: At one point he wondered why America had nuclear weapons if it didn't use them; at another he suggested that Japan and South Korea, which have long lived under the American security umbrella, should develop their own nuclear weapons.  www.nytimes.com/2017/10/11/opinion/trump-korea-war-competence.html
The International Economic War of the Rich on the Poor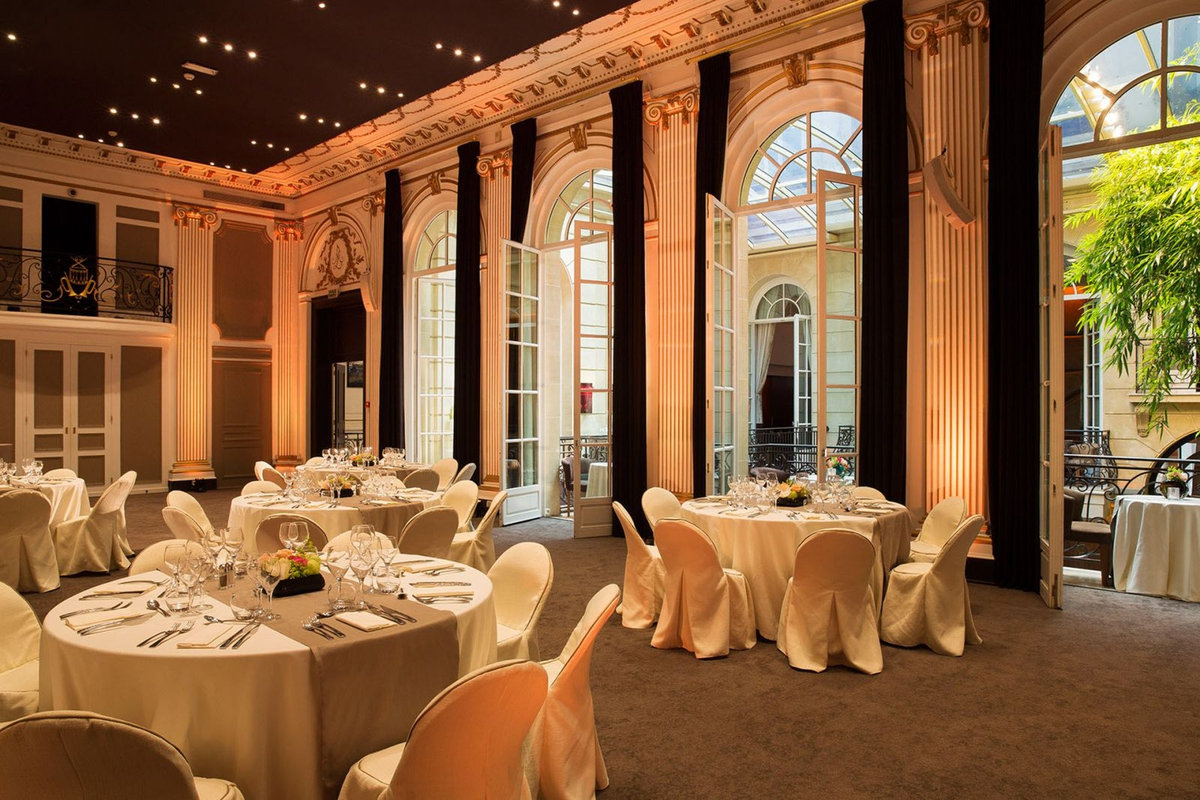 Plan to sell off VA's ritzy Paris hotel gets opposition from veterans group
Lawmakers are again working to get the Department of Veterans Affairs to sell its multi-million dollar hotel in France to pay for more relevant needs, but American Legion officials are now standing in their way.
They say the plan is really a get-rich-quick scheme for a foreign developer that could jeopardize World War I artifacts and cheat American taxpayers out of a valuable property.
"This is a short-sighted attempt and a quick fix to larger issues within VA," said Lou Celli, director of the Legion's Veterans Affairs and Rehabilitation Division. "Ultimately, by selling the building, veterans lose."
Nearly three-quarters of the world's adults own under $10,000 in wealth. This 71 percent of the world holds only 3 percent of global wealth. The world's wealthiest individuals, those owning over $100,000 in assets, total only 8.1 percent of the global population but own 84.6 percent of global wealth.
"Ultra high net worth individuals" — the wealth management industry's term of art for deep pockets worth more than $30 million — hold an astoundingly disproportionate share of global wealth. These wealth owners own 12.8 percent of total global wealth, yet represent only a tiny fraction of the world population.
The world's 10 richest billionaires, according to Forbes, own $505 billion in combined wealth, a sum greater than the total goods and services most nations produce on an annual basis.  inequality.org/facts/global-inequality/https://inequality.org/facts/global-inequality/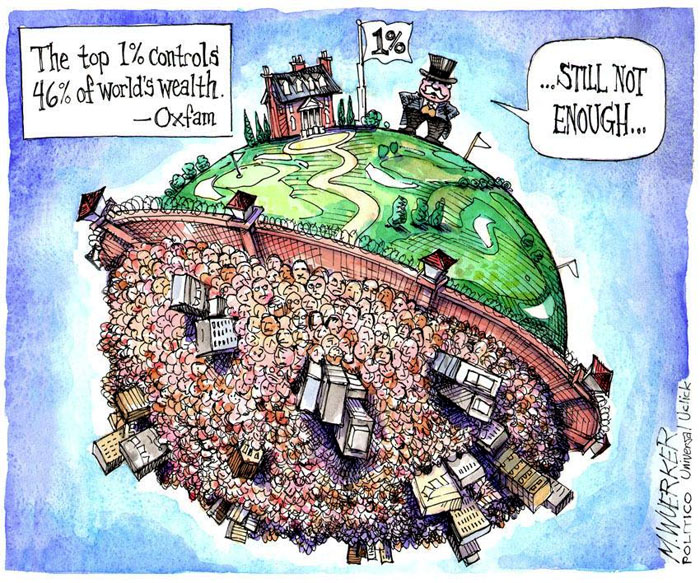 David Leonhardt
Op-Ed Columnist
Floridians are "amazing people," President Trump tweeted after Hurricane Irma. "We're going to see some of the folks and make sure they're happy," he said in Fort Myers. Texans, for their part, "have done a fantastic job of getting things together" after Harvey.
"We are with you today, we are with you tomorrow, and we will be with you EVERY SINGLE DAY AFTER, to restore, recover, and REBUILD!" he told Texas. Florida received the same message, right down to the: "EVERY SINGLE DAY."
And Puerto Ricans? They "want everything to be done for them," Trump has tweeted. "We cannot keep FEMA, the Military & the First Responders, who have been amazing (under the most difficult circumstances) in P.R. forever!"
After Harvey made landfall, Trump used his weekly video address to deliver a message of unity. "When one part of America hurts, we all hurt," he said. "We don't ask their names or where they are from — we help our fellow Americans every single time."
It's almost as if he didn't mean it.
The Emergence of Fascism as a Popular Mass Movement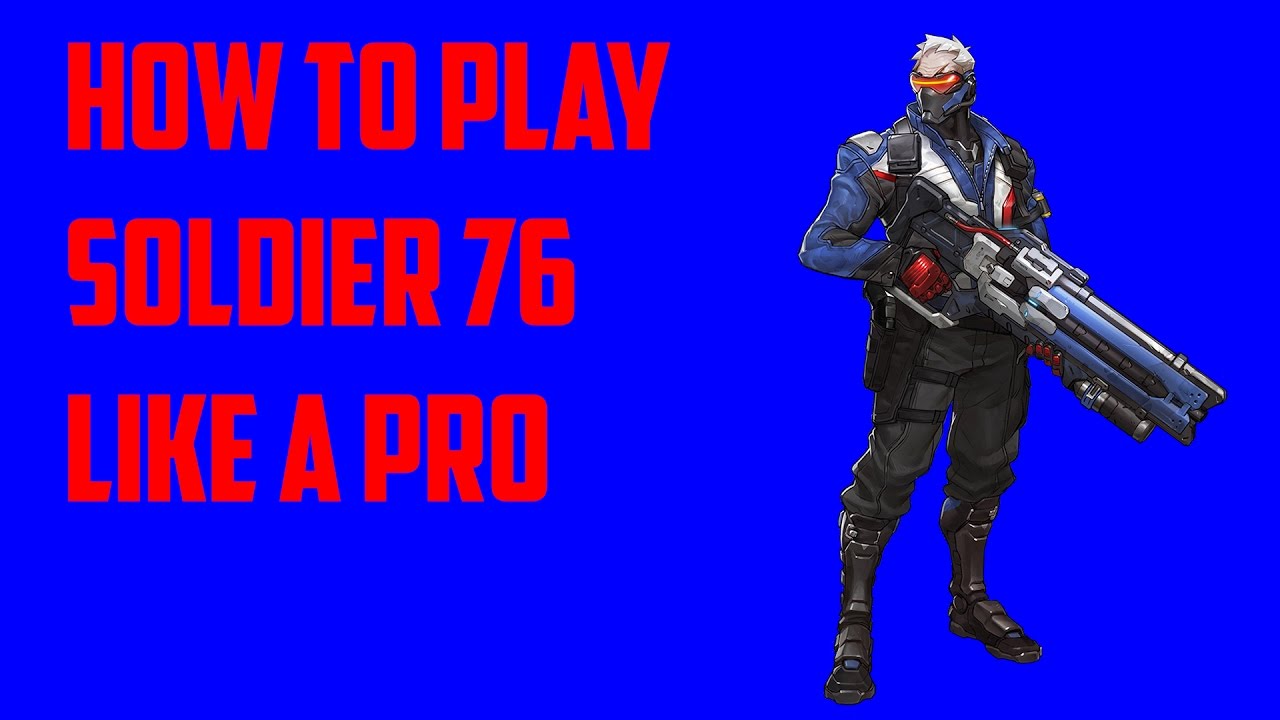 A Veteran owner and operated company, MilSim West is the most cutting edge military simulation production company in North America. Founded in 2012 by a group of friends who wanted to take the military simulation experience to the next level through the creative use of blank fire fires, pyrotechnics, military vehicles, as well as integrating current and prior-service military members into the players chain of command to give participants a truly unique and exciting milsim experience not found anywhere else. —MSW Command Headquarters
October 20-22 at the Government Training Institute in Barnwell, SC
Videos inside milsimwest.com/
White Fascists return to Charlottesville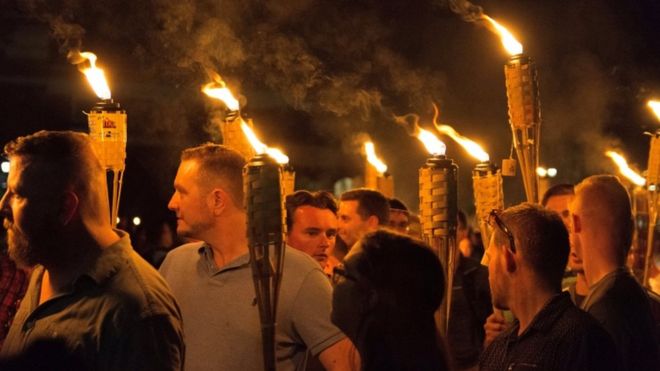 White nationalist protesters have returned to the US town Charlottesville two months after violent clashes there saw a woman killed.
The town's mayor said the small group's appearance at the statue of a Confederate general was "another despicable visit by neo-Nazi cowards".
The brief torch-lit rally was organised by far-right figure Richard Spencer.
In videos he posted protesters can be heard chanting "You will not replace us" and "we will be back".
The statue of Confederate General Robert E Lee was also the venue for the "Unite the Right" rally in August, held to oppose plans to remove it.  www.bbc.com/news/world-us-canada-41543631
Solidarity for Never
A Rogues'  Gallery of the Counterfeit American Left–a serialized story–week to week. This week: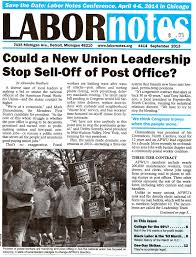 Labor Notes Conferences are the biggest gatherings out there of grassroots union activists, worker center leaders, and all-around troublemakers (where discussions of class war and imperialism  are verboten)
CONFERENCE DETAILS
Registration: $150. Includes light breakfasts and Saturday night banquet.
Join thousands of union members, officers, and labor activists who are on the front lines in our workplaces and our communities, organizing new workers and agitating together. Meet troublemakers from across the country and around the world.
More than 100 meetings and workshops include creative organizing tactics, beating apathy, running for local union office, winning contract campaigns, bargaining over technology, understanding the economy, life after "right to work," and reviving the strike. For a taste of what to expect, check out the 2016 lineup.
Organize with others in your union, industry, or campaign. Face-to-face meetings to share tactics and swap notes are the heart of the Labor Notes Conference. Join an existing industry, union, or caucus meeting—or contact us to set one up.
Don't miss a weekend of inspiration, education, and agitation.
Labor Notes conceals it's Trotskyist leadership ("Solidarity") who hide their politics in order to teach people via baby steps, about their "revolutionary" plans: in other words, trick people into their bogus form of Marxism. They have led dozens of union "reform" efforts, and appear unable to learn. Their big success was having one of their members get elected to the presidency of the Teamsters. When he turned out to be a crook, the effort collapsed. LN practices "lowest common denominator organizing," hiding the critical role of class cosciousness. But they persist in their union reform fetish, pretending that American unions are unions, and that they can be reformed. Neither is true.  Labor Notes Lies. And they know it.  www.counterpunch.org/2013/10/23/counterfeit-unionism-in-the-empire/
In Contrast: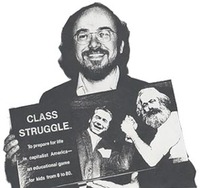 What is Marxism? A Bird's-Eye View
By Bertell Ollman
A young reporter asked a leading capitalist how he made
his fortune. "It was really quite simple", the capitalist answered. I bought an apple for 5 cents, spent the evening polishing it, and sold it the next day for 10 cents. With this I bought two apples, spent the evening polishing them,and sold them for 2O. And so it went until I amassed 80. It was at this point that my wife's father died and left us a million dollars". Is this true? Is it fair? What does it all mean? There are no more hotly contested questions in our society than why some are rich and others poor—and whether things have to be this way.
Karl Marx sought the answers to these questions by trying to understand how our capitalist society works (for whom it works better, for whom worse), how it arose out of feudalism and where it is likely to lead. Concentrating on the social and economic relations in which people earn their livings, Marx saw behind capitalism's law and order appearance a struggle of two main classes: the capitalists, who own the productive resources, and the workers or proletariat, who must work in order to survive. "Marxism" is essentially Marx's analysis of the complex and developing relations between these two classes.

1 ORIGINS

The main theories that make up this analysis—the theory of alienation, the labor theory of value, and the materialist conception of history—must all be understood with this focus in mind. Even Marx's vision of socialism emerges from his study of capitalism, for socialism is the unrealized potential inherent in capitalism itself (something our great material wealth and advanced forms of organization makes possible) for a more just and democratic society in which everyone can develop his/her distinctively human qualities. (More…https://www.nyu.edu/projects/ollman/docs/what_is_marxism.php
Spy versus Spy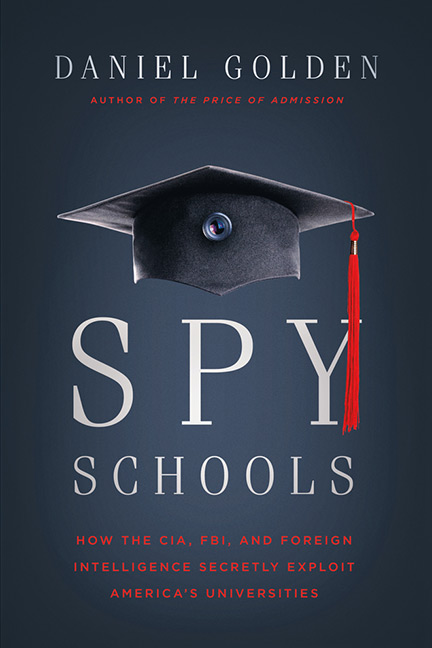 Grounded in extensive research and reporting, Spy Schools reveals how academia has emerged as a frontline in the global spy game. In a knowledge-based economy, universities are repositories of valuable information and research, where brilliant minds of all nationalities mingle freely with few questions asked. Intelligence agencies have always recruited bright undergraduates, but now, in an era when espionage increasingly requires specialized scientific or technological expertise, they're wooing higher-level academics—not just as analysts, but also for clandestine operations.
Golden uncovers unbelievable campus activity—from the CIA placing agents undercover in Harvard Kennedy School classes and staging academic conferences to persuade Iranian nuclear scientists to defect, to a Chinese graduate student at Duke University stealing research for an invisibility cloak, and a tiny liberal arts college in Marietta, Ohio, exchanging faculty with China's most notorious spy school. He shows how relentlessly and ruthlessly this practice has permeated our culture, not just inside the US, but internationally as well. Golden, acclaimed author of The Price of Admission, blows the lid off this secret culture of espionage and its consequences at home and abroad.
Daniel Golden's extensive essay about the CIA on campus (especially Penn State and Graham Spanier–Paterno's protector) in the Chronicle of Higer Ed was published in the Chronicle of Higher Ed on October 10th as "Spies on Campus." The CHE blocks non-subscribers.
The Magical Mystery Tour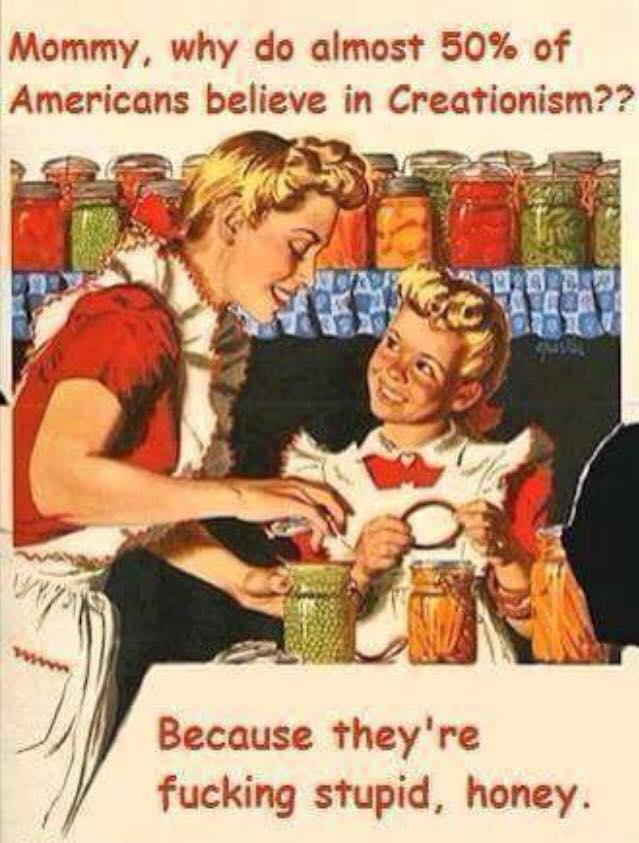 Is the end of the world on October 15 and what's David Meade's Planet X conspiracy theory?
A seven-year series of catastrophic events including earthquakes, hurricanes, nuclear attacks and volcanic eruptions is set to begin in a few days, according to a Christian conspiracy theorist, Hence, if you are reading this, you are blessed! www.thesun.co.uk/news/4523791/end-of-the-world-planet-x-nibiru-david-meade-october-15-conspiracy/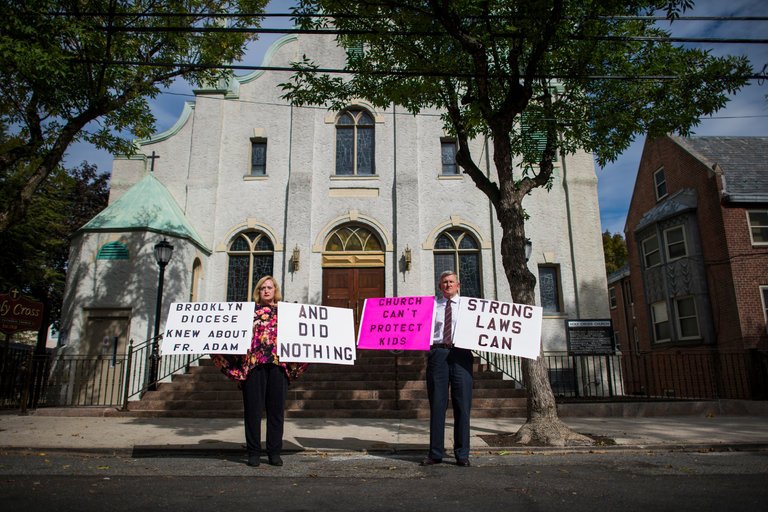 23 Women Accuse Former Queens Priest of Abusing Them as Children (that perpetual motion rape machine…)
A former teacher at a Catholic school in Queens who said she had reported the sexual abuse of seven female students by a priest in 1991 now claims that the Diocese of Brooklyn covered it up for more than a decade, allowing more girls to be abused.
The teacher, Linda Porcaro, said on Wednesday that she is coming forward now because the victims, on whose behalf she was speaking, are ready to seek justice. Over the last two months, 23 women who said they were abused by the former priest, Adam Prochaski, have become clients of the lawyer, Mitchell Garabedian, who was portrayed in the Oscar-winning film "Spotlight," about clergy sex abuse. Most of the women's claims have been referred to the police.
Mr. Prochaski was based at Holy Cross Roman Catholic Church in Maspeth for nearly 25 years. He is accused of abusing the girls between 1972 and 1994, when they were between the ages 5 and 16.
In New York State, no criminal or civil litigation can take place for most child sex abuse crimes after a victim turns 23. But an exception can be made for rape. The New York Police Department was investigating whether any of the recent allegations qualify for prosecution, a spokeswoman for the Queens district attorney's office said.
Mr. Garabedian said the crimes Mr. Prochaski was accused of ranged from fondling to rape. He has also provided advice on whether the women should apply for compensation through the diocese's Independent Reconciliation and Compensation Program, which was established in June. He expects more women will come forward.  www.nytimes.com/2017/10/11/nyregion/adam-prochaski-accused-of-sex-abuse-queens.html?_r=0
AntiChrist Calls for "God Worship!"
Video Presentation from the Church of the Sub-Genius!
The Best and Worst Things in the History of the World
The FIrst PhD in War Diploma From UCS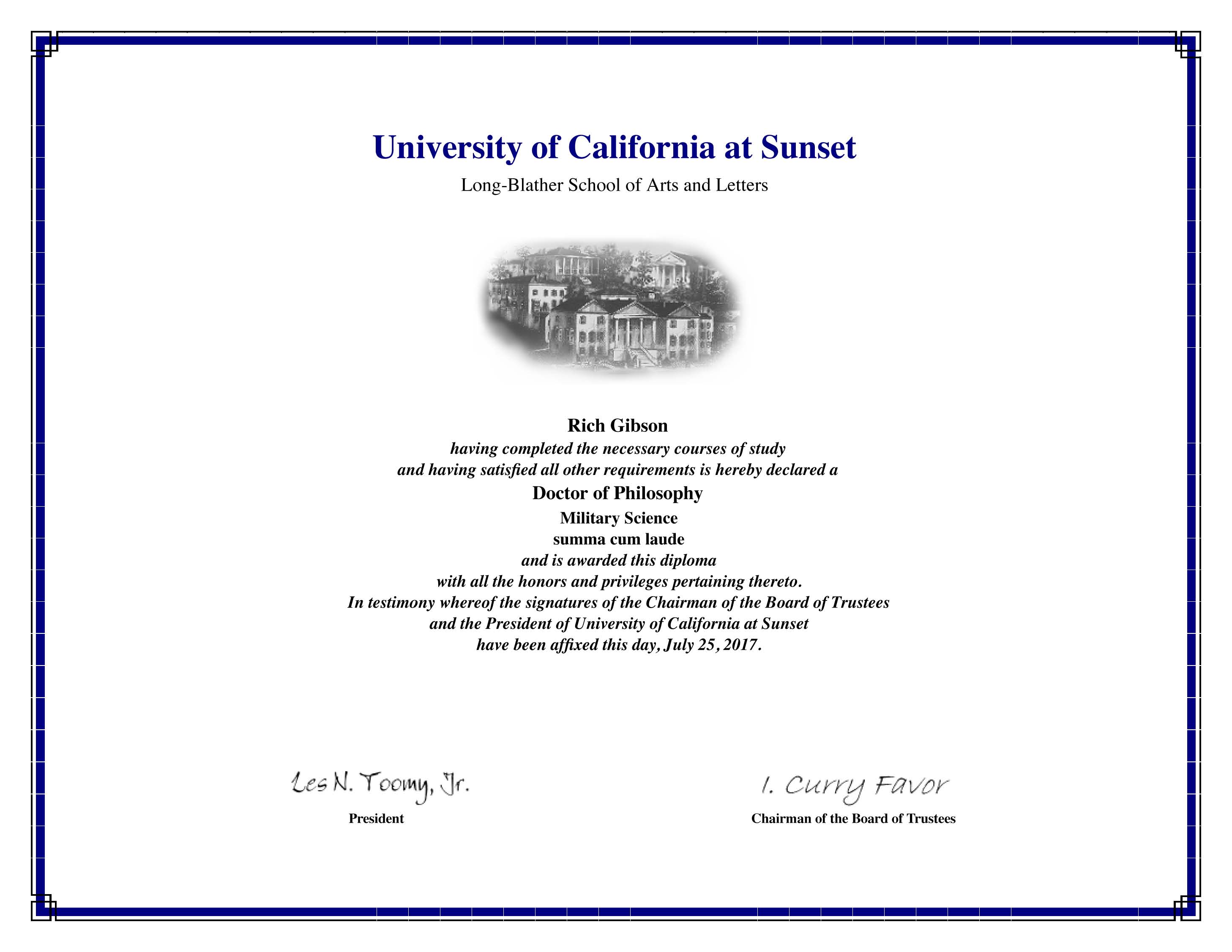 Below, Hillbillary and pervert campaign doner/next door neighbor Weinstein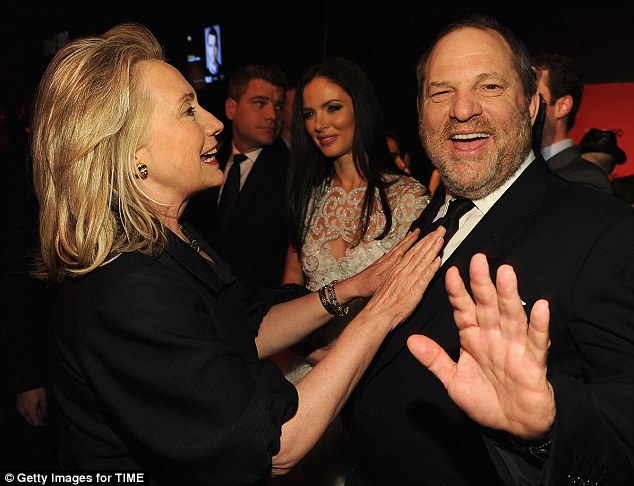 Below, Hillbillary's pervert Bill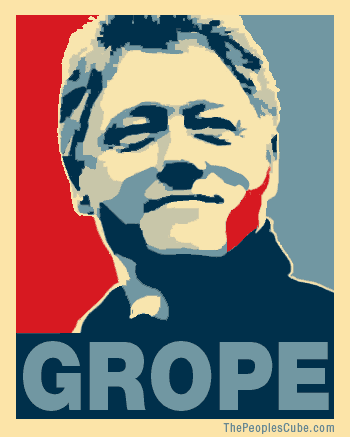 below, pervert Dotard, naked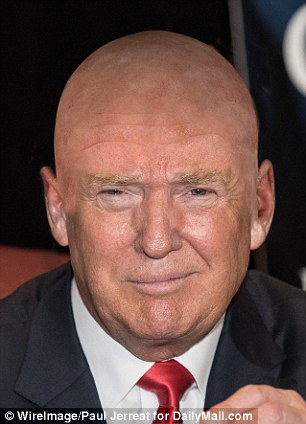 The US political class is unfit to rule…..
America's biggest drug smuggler and Bill Clinton
Sam Smith – The new film, American Made, features Tom Cruise as the late Barry Seal, once the top drug smuggler into America, with Arkansas as a major destination. Unexamined by the film is the role played by the governor of the state, Bill Clinton. As during prohibition, the job of a friendly governor was to look the other way as his territory became a smuggler favorite. There's no doubt Arkansas at the time was one of the top states for drug smuggling, illustrated by the tale of a drug pilot who told of landing in a pasture where his pickup was a state trooper in a marked car.
Buzzfeed describes the one brief allusion to Clinton:
They included a scene in which, after Seal has been arrested by multiple agencies, the attorney general of Arkansas fields a call from then-governor Clinton. Afterwards, Seal is released from custody and immediately whisked away to the White House — the implication being that Clinton had been asked by the Reagan administration to cut Seal loose so he could begin informing for the DEA. Clinton never appears in the scene — we only know it's him on the phone after the state attorney general calls him "Bill."
In the early 90s, I tried to tell the story, along with other seamy aspects of the Clintons in Arkansas, but the national media was not only disinterested, I even got banned from a scheduled CSPAN appearance by a network higher up as well as banned from appearing on the local Washington NPR station. I had never run into such media denial but it would lead me not to be surprised by the failure of the press to have covered Trump's New York past in time for voters to do something about it.  prorevnews.blogspot.com/2017/10/americas-biggest-drug-smuggler-and-bill.html?utm_source=feedburner&utm_medium=email&utm_campaign=Feed%3A+prorevfeed+%28UNDERNEWS%29
So Long
Do we miss Spicey yet?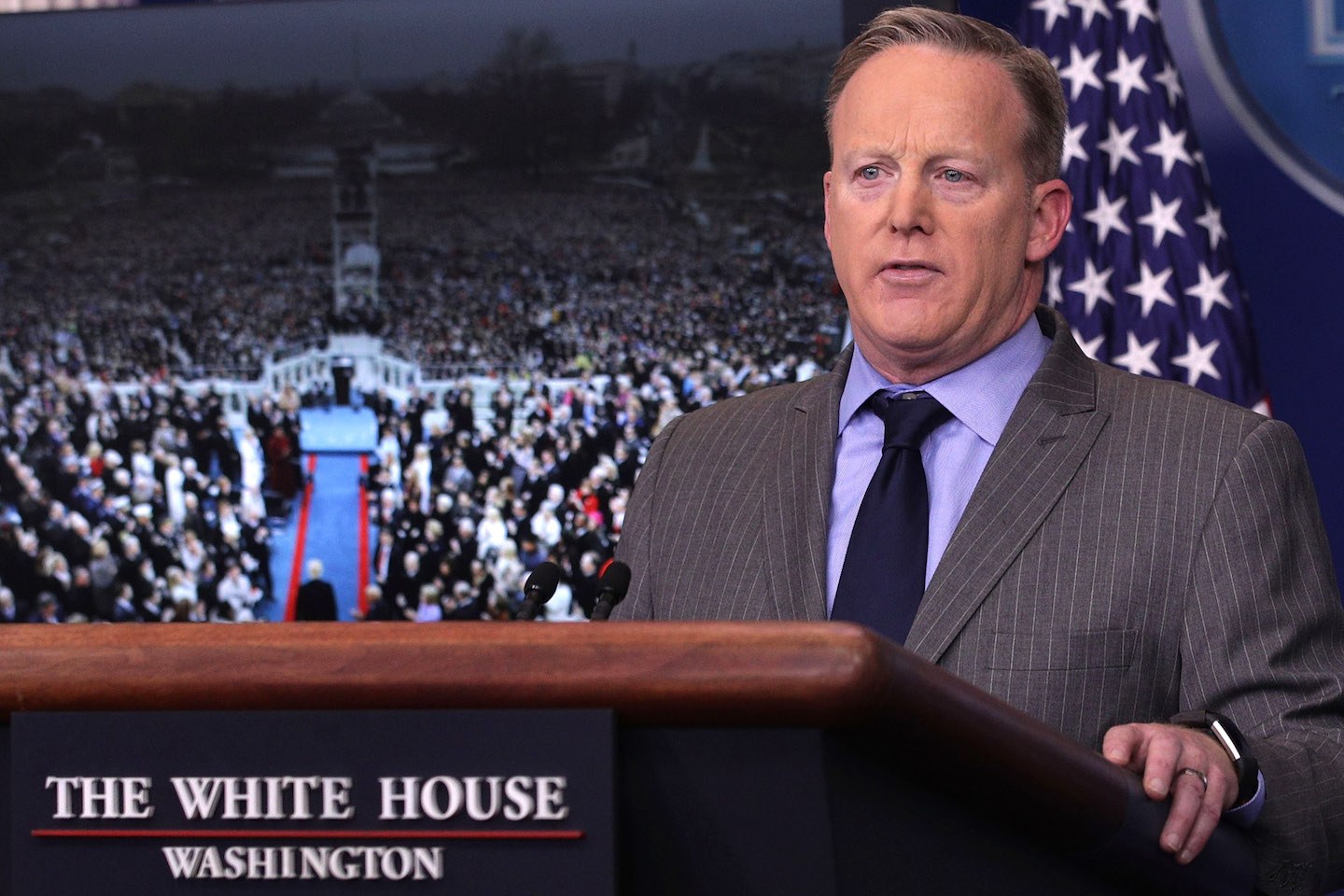 .