We Say Fightback!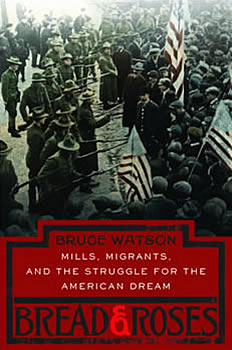 Kornbluh on the Bread and Roses Strike Early in January 1912 I.W.W. activities focused on a dramatic ten-week strike of 25,000 textile workers in Lawrence, Massachusetts. It became the most widely publicized I.W.W. conflict, acquainting the nation with the plight of the unskilled, foreign-born worker as well as with the organization's philosophy of radical unionism. "Lawrence was not an ordinary strike," wrote Brissenden in 1919, "It was a social revolution in parvo."  www.lucyparsonsproject.org/iww/kornbluh_bread_roses.html
Occupy McGill The occupiers explain the circumstances for this action in a communiqué:
"In the summer of 2010, Dr. Morton Mendelson (Deputy Provost, Student Life & Learning who is mandated to represent the interests of students to the administration) shut down the beloved Architecture Cafe, taking away our biggest student-run cafe and giving Aramark – a company that provides food to most US prisons and the US military – a monopoly on food services on campus. Last year, he and the administration forced all clubs and services to remove "McGill" from their name,as if we, the students of this university, have no right to associate with the brand they wish to put forward. Then, this winter, Mendelson announced the administration would ignore and seek to invalidate the overwhelmingly clear results of the CKUT and QPIRG fall referendum question. […]
There is no doubt in our mind that this administration – and Dr. Mendelson in particular – need to understand the consequences of their actions towards students. We are here to hold them accountable. We have undertaken this action in full knowledge of its potential consequences…  sitt.wordpress.com/2012/02/11/mcgill-students-occupy-office-against-administrations-autocracy/
Remnants of Sendero Luminoso Persist there are two factions left of the Shining Path, the largest guerrilla group involved in a bloody war that left about 70,000 Peruvians dead in the 1980s and 1990s. The factions were formed after the main body of the group was defeated, and they have relied on drug trafficking to generate revenue and to continue terrorist attacks aimed at the police, the military and drug eradication efforts.
Mr. Flores ran the faction in an area known as the Huallaga, Peru's second-largest coca producing region.  www.nytimes.com/2012/02/13/world/americas/shining-path-faction-leader-artemio-is-captured-in-peru.html?_r=3&ref=shiningpath
Little Red Schoolhouse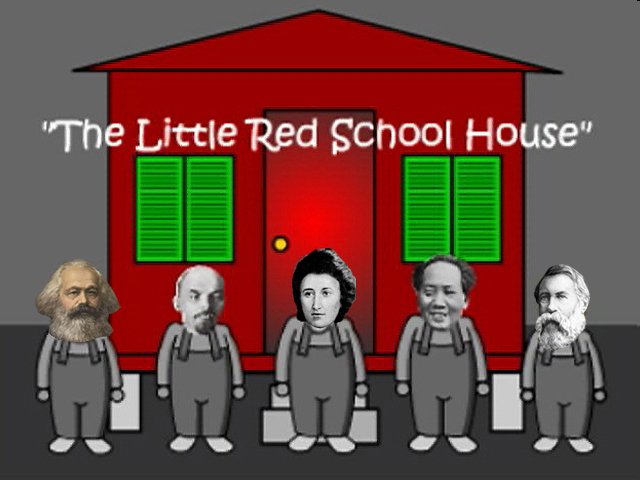 Ohanian: Duncan Announces Race to the Drones: Washington–Secretary of Education Arne Duncan sat with a panel of education reformers to announce the launch of new "Race for the Drones" competitive grants. Available to states already earmarked for Race to the Top funds, unmanned drones will be available for teacher evaluation. Duncan said this modernization of an old, static process is the next rung on the education reform ladder. "Up, up up," said Duncan. "This advanced technology of drones will transform how America evaluates its teachers."
Duncan made the announcement at a meeting of the editorial boards of the Los Angeles Times, New York Times, Washington Post, and Wall Street Journal. Melinda Gates, Thomas Friedman, David Coleman, and Charlotte Danielson joined him for the announcement.
The pilot program of teacher evaluation by drone is funded by the Bill and Melinda Gates Foundation and will make use of drone technology to "accelerate coherent, compelling, and comprehensive teacher evaluation."
Thomas Friedman offered his perspective. "With our flattened global playing field–the convergence of advanced technologies, new ways of doing business, and the rapid introduction of millions of young Chinese, Indian, and East European professionals into the world economy–we have to ensure that U.S. teachers are doing the job that needs to be done," said Friedman. "Drone evaluation is a step in the right direction." He added, "Teachers must realize that America can't keep its comfortable lifestyle by standing still. We must use all available technology to keep us on our toes. I learned about the important role drone evaluation can play from Harish, who drove me to my Mumbai hotel." susanohanian.org/show_nclb_news.php?id=871
Because Children are commodities worth about 5 Grand a piece in California's Capitalist school, they are Arresting kids who do Not come The excuses poured out three at one time. The family has one car, making transportation an issue. Her birth control is making her sick. Kids tease her.
And so the high school student skips school, the teen told school administrators and police officers at a 7:30 a.m. hearing last month at the Roseville Joint Union High School District office.
The girl was one of two dozen kids called before a panel of school resource officers, a probation officer, assistant principals and Steve Williams, the district's director of pupil personnel services.
"We can't teach an empty seat," Williams said to the students before turning his attention to their parents. "We need your help, parents, and we are here to support you."     www.sacbee.com/2012/02/12/4257106/school-districts-launch-efforts.html
Michigan Bad Bank School Boss Ran Scam in KC, then Schools Discredited —"John Covington, the chancellor of Michigan's new statewide district for failing schools rewrote his top administrators' contracts at his old job as superintendent of the Kansas City schools, sweetening their severance pay just months before resigning and taking three of them with him to Detroit. Correspondence obtained by the Kansas City Star shows the three administrators tried to collect the higher severance. But the district has voided the revised contracts and denied their payouts.
The district has since voided the revised contracts and denied payouts to the three administrators, who oversaw the district's finances, academics and curriculum, according to emails and letters obtained by the newspaper through an open records request.
Reached by phone in Michigan, Covington said he didn't understand why the contracts he revised in April were nullified. He insisted the changes had nothing to do with any thoughts he had of potentially leaving the district.  As EAA head, Covington could earn more than $1.6 million over a four-year contract, which also provides an $800 monthly car allowance, $10,000 in professional development funds and an option for health insurance.
He will be paid a $175,000 signing bonus as well as a $225,000 salary for his first year of employment and $325,000 for the second year. www.detroitnews.com/article/20120217/SCHOOLS/202170413/Chief-Mich-failed-schools-tried-sweeten-severance-KC-aides?odyssey=tab|topnews|text|FRONTPAGE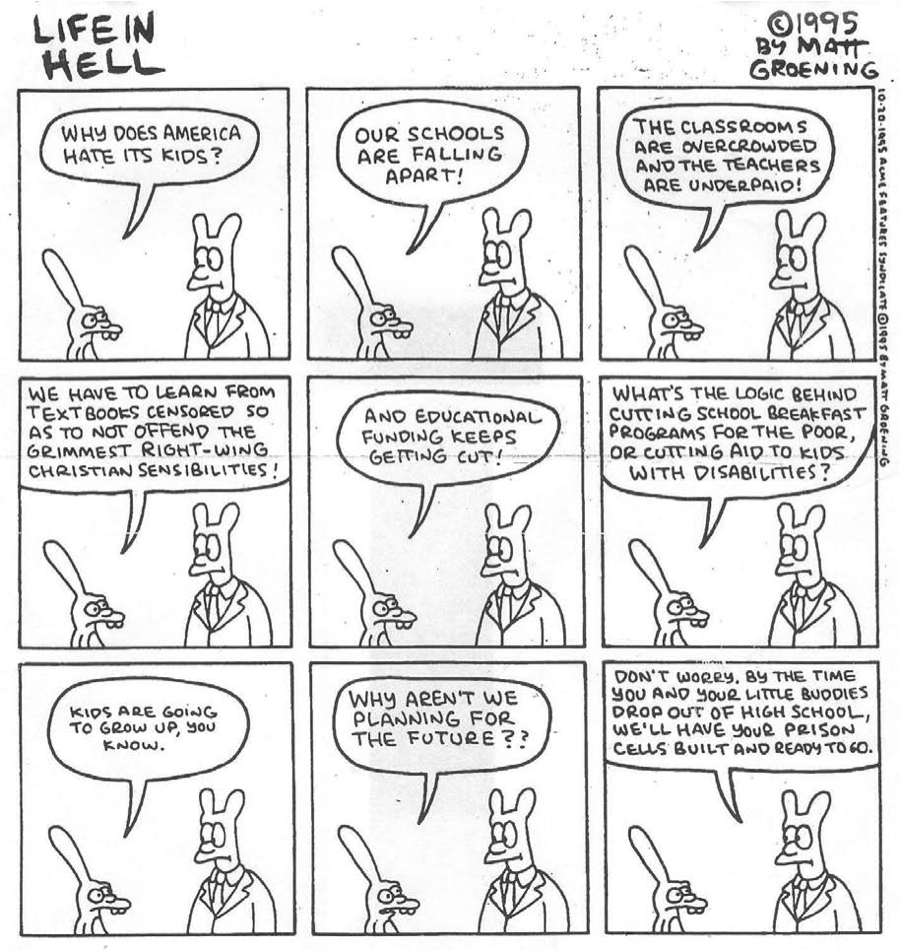 10 States Bail on NCLB and More to Come but Ed Agenda Remains War agenda President Barack Obama on Thursday declared that 10 states are free from the No Child Left Behind law, allowing them to scrap some of the most rigorous and unpopular mandates in American education.
In exchange, the states are promising higher standards and more creative ways to measure what students are learning.
"We can combine greater freedom with greater accountability," Obama said from the White House. Plenty more states are bound to take him up on the offer.
The first 10 states to be declared free from the landmark education law are Colorado, Florida, Georgia, Indiana, Kentucky, Massachusetts, Minnesota, New Jersey, Oklahoma and Tennessee. The only state that applied for the flexibility and did not get it, New Mexico, is working with the administration to get approval.
A total of 28 other states, including Michigan, the District of Columbia and Puerto Rico have signaled that they, too, plan to flee the law in favor of their own plans.
The move is a tacit acknowledgement that the law's main goal, getting all students up to speed in reading and math by 2014, is not within reach.  www.detroitnews.com/article/20120210/POLITICS03/202100348/1026/schools/10-states-allowed-scrap-No-Child-Left-Behind
48 Michigan Districts Underwater and Under Surveillance Under the watchful eyes of Michigan education officials, more than 40 school districts are battling to control deficits and avoid falling under state control.
Altogether, 48 districts — their finances battered by rising benefit costs and state aid cuts — are under monthly monitoring by the Michigan Department of Education. The number of school systems in the red has soared over the past decade after bottoming out at 10 in fiscal 2003.
The department's watch list of districts in deficit includes two systems under state control — Detroit and Highland Park — and a third, Muskegon Heights, that asked the state for an emergency manager last month to help deal with an $8.5 million deficit.
The list provides a glimpse of which districts could be next in line for an emergency manager if their deficits balloon into fiscal emergency.
While a state review team is assessing Muskegon Heights' finances, the remaining 45 districts — where deficits range from less than 1 percent to 44 percent of revenues — plan to erase the red ink themselves by closing schools, cutting wages and outsourcing jobs.     www.detroitnews.com/article/20120215/SCHOOLS/202150360/48-school-districts-Mich-watch-list?odyssey=tab|topnews|text|FRONTPAGE
Philly–More Cheating from Top Down Teachers got the message in meetings and during visits to their classrooms in the days before they were scheduled to administer state exams.
Multiple staffers at Cayuga Elementary said they were instructed by principal Evelyn Cortez to do what they had to do in their rooms to get good scores.
Cortez, reached Friday night, was emphatic: "I disagree with these allegations."
The school, in a tough Hunting Park neighborhood, produced strong test results for several years running, and Philadelphia School District officials noticed. They've rewarded Cayuga with increased flexibility in curriculum and budgeting and public pats on the back.
But teachers, a former staffer, parents, even a student – say those scores were achieved in part by cheating.   articles.philly.com/2012-02-12/news/31052364_1_students-answers-cheating-state-exams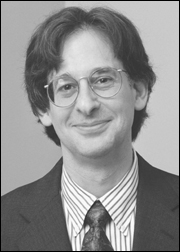 Latecomer–Merit Pay Sucks (Alfie is better on this)    Meet Daniel Pink, author of the 2009 bestseller "Drive." He's a former White House speechwriter, a student of social science, a highly sought-after lecturer and an influential voice when it comes to what motivates Americans in the workplace.  What does he think of merit pay for teachers?
"It doesn't work."
Pink, 47, is holding forth from his writer's studio in Cleveland Park, a converted garage that sits behind his six-bedroom house. Here, surrounded by a wall of books dotted with knickknacks made by his three children, he pads around in stocking feet, a living testimonial to his work.
"Rewards are very effective for some things — simple things, mechanical things," he explains. "But for complicated jobs that require judgment and creativity, the evidence shows that it just doesn't work very well." Teaching, of course, is one of those jobs.   www.washingtonpost.com/lifestyle/style/as-teacher-merit-pay-spreads-one-noted-voice-cries-it-doesnt-work/2012/02/14/gIQAtRpsFR_story.html
Harvard Crimson and the Kremlin on the Charles (Stalin's puppets–didn't need that Mosow gold– and beyond) In the slump of the Great Depression, a group of students met in Leverett House D-41 and formed an association dedicated to the study of "scientific Marxism." The John Reed Club, as it was named, was strictly intellectual.
The Young Communist League (YCL), also born in the 1930s, was far more active in the promotion of communism. The YCL was steadfast in the promotion of its ideas and stubborn in the protection of its members' identities. As recorded in The Crimson, the YCL instigated a series of anti-war demonstrations and yearly riots at the University: "They held mass meetings, parades, soap-box harangues, and released doves of peace from the steps of Widener." The YCL preached peace above all else, but it nonetheless found itself targeted by many anti-Communists.
The organization also produced a monthly publication, "The Harvard Communist." By this time, the Red Scare had arrived at Harvard, and students took precautions accordingly. All articles that appeared in the issues were signed by generic figures named "Max" or "John," and all letters to the editor were addressed "Dear Comrade." The YCL even took care to send the publication from an anonymous post office box in Boston.  www.thecrimson.com/article/2012/2/16/kremlin-on-the-charles/
NYC UFT Loses Suit (and Cannot imagine direct action), test scores to be released The United Federation of Teachers on Tuesday lost what appeared to be its final chance to block the release of thousands of New York City teachers' ratings, and school officials said they would make the reports public within a couple of weeks.
The union had sued to keep the ratings of 12,700 teachers private, but on Tuesday the New York State Court of Appeals denied its appeal of a November ruling by the Appellate Division of State Supreme Court in Manhattan, which threw out the union's lawsuit.
The ratings, known as Teacher Data Reports, are based entirely on student test scores, and were issued over the last three years. In September, city officials announced that they would no longer produce the reports, which will instead be created by the State Education Department for teachers across New York State.  www.nytimes.com/schoolbook/2012/02/14/city-to-release-teacher-ratings-after-union-loses-suit/
The International Hot War of the Rich on the Poor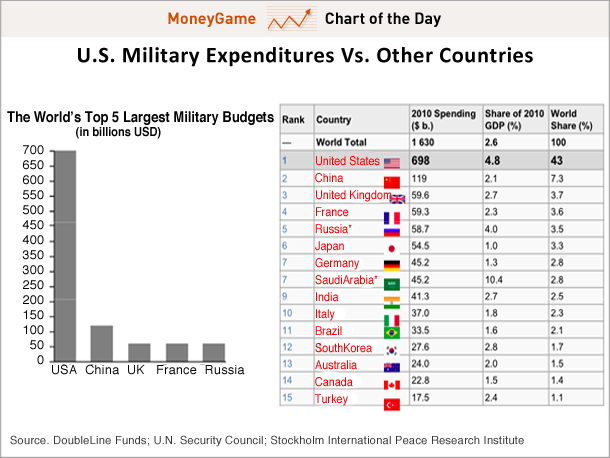 Cincinnatus on the US' Failed War on Vietnam (and hence) Cincinnatus knows in his gut that the stab-in-the-back theory of Westmoreland and others is wrong; and he knows the notion that "tying the hands of the military" by civilian leaders is what caused the Army's problems is also bankrupt. The author implies that the fundamental structure and values of the Army since 1960—modeled, as they are, after the business corporation and riddled with entrepreneurial values that enshrine self-interest and pursuit of career as the highest goals—are rotten and corrupt. It is, I feel, the system that corrupts those who serve it; it is the system that forces out the best and rewards only the sycophants. The Army does not realize that military organizations premised on economic assumptions and driven by entrepreneurial values cannot produce effective combat cohesion. Such system do in fact corrupt the human values and responsibilities on which unit cohesion, leadership, and ultimate sacrifice are based.     www.airpower.maxwell.af.mil/airchronicles/aureview/1981/jul-aug/gropman.htm
Lt Col Davis on the Failed Wars on Afghanistan the the US' Relentless Lies I spent last year in Afghanistan, visiting and talking with U.S. troops and their Afghan partners. My duties with the Army's Rapid Equipping Force took me into every significant area where our soldiers engage the enemy. Over the course of 12 months, I covered more than 9,000 miles and talked, traveled and patrolled with troops in Kandahar, Kunar, Ghazni, Khost, Paktika, Kunduz, Balkh, Nangarhar and other provinces.
What I saw bore no resemblance to rosy official statements by U.S. military leaders about conditions on the ground.
Entering this deployment, I was sincerely hoping to learn that the claims were true: that conditions in Afghanistan were improving, that the local government and military were progressing toward self-sufficiency. I did not need to witness dramatic improvements to be reassured, but merely hoped to see evidence of positive trends, to see companies or battalions produce even minimal but sustainable progress….   In August, I went on a dismounted patrol with troops in the Panjwai district of Kandahar province. Several troops from the unit had recently been killed in action, one of whom was a very popular and experienced soldier. One of the unit's senior officers rhetorically asked me, "How do I look these men in the eye and ask them to go out day after day on these missions? What's harder: How do I look [my soldier's] wife in the eye when I get back and tell her that her husband died for something meaningful? How do I do that?"
I witnessed the absence of success on virtually every level.     www.armedforcesjournal.com/2012/02/8904030
US Doubles Down On Mercs, WorldWide and the New Praetorian Guard Gains Power This is a war where traditional military jobs, from mess hall cooks to base guards and convoy drivers, have increasingly been shifted to the private sector. Many American generals and diplomats have private contractors for their personal bodyguards. And along with the risks have come the consequences: More civilian contractors working for American companies than American soldiers died in Afghanistan last year for the first time during the war.
American employers here are under no obligation to publicly report the deaths of their employees and frequently do not. While the military announces the names of all its war dead, private companies routinely notify only family members. Most of the contractors die unheralded and uncounted   www.nytimes.com/2012/02/12/world/asia/afghan-war-risks-are-shifting-to-contractors.html?_r=1&ref=global-home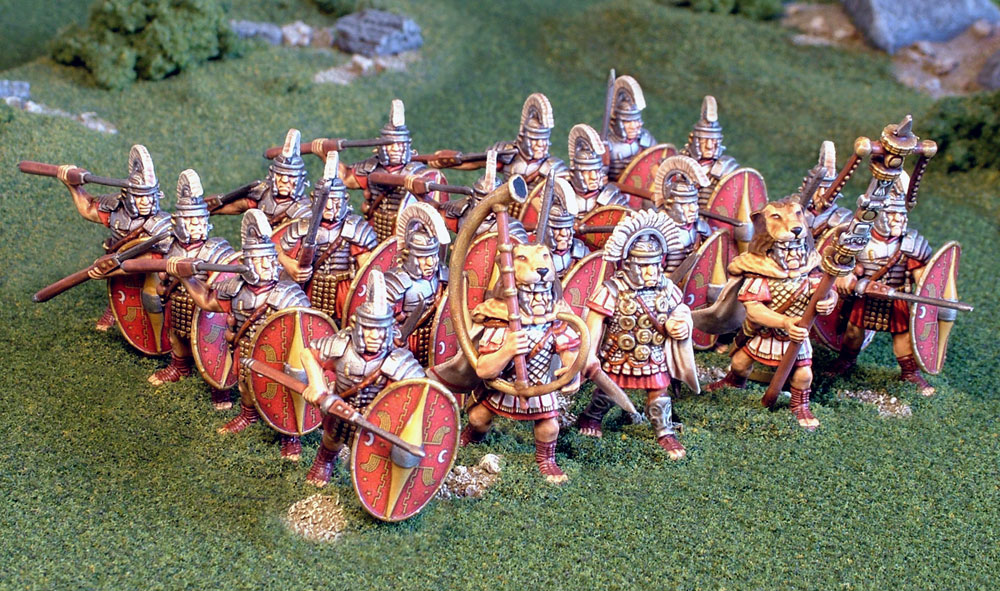 Afghanistan–Even the Soviets built Schools, Hospitals, Sports Arenas. What will The US Leave? Roads, ruins and Death Kabul holds many glimpses of its Soviet past hidden in plain sight around its jumbled hillsides: a polytechnic school built in the 1960s, when the Soviet Union and the United States jostled for cold war influence in Afghanistan by building big infrastructure projects; or a car factory expanded after 1979, when the Soviet Army marched in to wrench this nation more forcefully into the Kremlin's sphere of power and way of thinking.
The Soviets retreated in 1989, leaving Afghanistan to a civil war that swept up the Soviet-constructed edifices in the conflagration. However improbably, a few of these are still inhabited, like an engineering school, the Auto Mechanic Institute, where a second-year student in a green T-shirt picked his way one recent afternoon from the ghostly wreckage of bombed-out classrooms.
Others are simply wrecks, prowled only by the homeless, drug addicts and dogs — sobering artifacts that confront the United States and its allies as they begin pondering what their own legacy might be.
"The Soviets came in believing they could re-engineer other people's societies, releasing Afghans from their medieval backwardness," said Sir Rodric Braithwaite, a former British ambassador to Moscow whose book "Afgantsy" is about the Soviet occupation. "They didn't transform Afghan society any more than we are going to."   www.nytimes.com/2012/02/12/world/asia/kabuls-soviet-ruins-offer-a-reminder-of-imperial-ambitions.html?_r=3&ref=global-home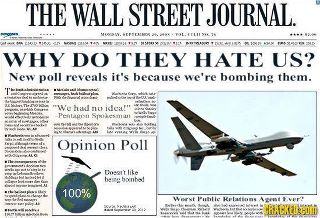 Giant India Still Buying Iran's Oil Ranjan Mathai, the Indian foreign secretary, made the rounds in Washington last week, describing India's relationship with the United States as one of growing comfort, depth and candor, if not perfect harmony. On that last point he could have been talking about the recent frictions between the two countries over Iran.   www.nytimes.com/2012/02/12/world/asia/india-trumpets-ties-with-us-amid-iran-oil-deal.html?_r=3&ref=global-home
Love that Arab Spring! AQ Joins Bogus Syrian "Rebels" Top U.S. intelligence officials pointed to al-Qaida in Iraq on Thursday as the likely culprit behind recent bombings in Syria, the deadliest attacks against the Syrian government in the 11-month uprising.
Though the U.S. has called for Syrian President Bashar Assad to step down, his fall could lead to a power vacuum that al-Qaida's largest regional affiliate or other extremist groups could fill, Director of National Intelligence James Clapper told Congress. And that could allow such groups to help themselves to Syria's vast stockpiles of chemical weapons, he said.      www.washingtonpost.com/politics/syria-rebels-now-include-al-qaida-in-iraq-and-group-is-tied-to-bombings-us-officials-say/2012/02/16/gIQAhKbNIR_story.html
Libya Rising = Barbarism Rising Six months later, however, fear, retaliation and injustice are hallmarks of the new Libya. Vigilante justice reigns, human rights abuses are rampant and loose weapons float around the country — and across the border into Egypt — with little hindrance, according to human rights groups and analysts who've monitored the country's transition.
It's been a year this week since Libya joined the Arab Spring uprisings, six months since the regime collapsed and four months since Gadhafi's execution by rebel captors. The reviews of Abdul-Jalil's fragile state are downbeat.
Rival militias, powerful tribes, well-organized Islamists and semi-autonomous cities such as Misrata openly defy his weak administration. Ordinary Libyans are fed up with the car thefts and the carousing of the militiamen they once hailed as heroic warriors, and they blame Abdul-Jalil for not standing up to the paramilitary commanders.
The interim government has failed to intervene in the forced displacement of some 30,000 people from Tawergha, a community of black Libyans adjacent to Misrata whom Misratans accuse of siding with Gadhafi during the fighting.   www.star-telegram.com/2012/02/16/3740731/one-year-into-revolution-libya.html
The International Economic War of the Rich on the Poor
China's Princelings, Children of the RIghtists and old Warlords Move to Power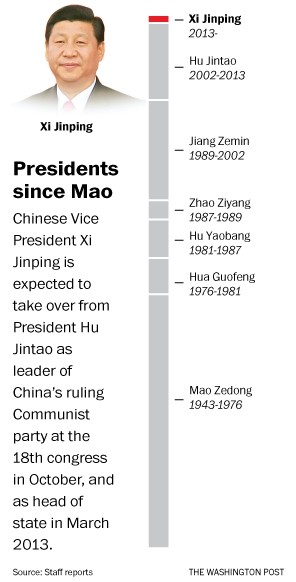 by Xinhua News Agency makes no mention of Xi's illustrious father, who commanded communist guerrillas in northwest China, rose to the rank of deputy prime minister after the 1949 revolution, got ousted by Mao Zedong in 1962 and, after 16 years in disgrace, reemerged to pioneer some of China's boldest economic reforms. In written replies to questions submitted by The Washington Post, Xi did not answer a query about how he has been influenced by his father's troubles.   …For China's next leader, such a father is a mixed blessing. It connects him with the party's heroic early years. But it also brings risks at a time of deep public resentment toward so-called "princelings." Membership in this revolutionary aristocracy "is a serious liability" in terms of public image, said Cheng Li, an expert on Chinese politics at the Brookings Institution in Washington. Xi's daughter, like the offspring of many senior Communist officials, studies in the United States, at Harvard.   www.washingtonpost.com/world/asia_pacific/for-chinas-next-leader-the-past-is-sensitive/2012/02/10/gIQAdJZ09Q_story.html
GM Profits Hit Record High (after workers' Wages cut by nearly 1/2 thanks to UAW Tops) 2. But in some ways, the game is rigged G.M.'s sales are still below pre-recession levels. Its profits are largely a result of an orchestrated bankruptcy that has allowed G.M. to pay its debts, renegotiate cumbersome labor contracts, shutter plants, and phase out flagging brands. Plus, under its bailout deal with the government, G.M. pays hardly any U.S. taxes.
3. Europe puts G.M. in a troubling bind
G.M.'s European operations, which include the Opel brand, lost $747 million in 2011. With the Continent's debt crisis showing few signs of abating, Europe could hobble G.M. for years. That's likely why G.M. says its European branch will undergo a major cost-cutting overhaul in 2012.
4. Many G.M. workers aren't happy
G.M. is still tens of billions of dollars short on what it will need to meet its future pension obligations. And even with new profit-sharing rules, not all G.M. workers are making out like bandits — the automaker's 26,000 salaried employees in the U.S. will see their bonuses reduced in 2011, and their pay frozen in 2012.      theweek.com/article/index/224590/gms-record-smashing-profits-6-talking-points
SDGand$ Wants Rate Payers to Foot Bill For its Deadly Fires ongoing lawsuit aiming to prove not just that SDG&E caused the Witch Fire and two others, but that the company was negligent and didn't do enough to prevent the blazes.
Attorneys for people who lost their homes will try to convince a jury that SDG&E knew the risks its power lines posed during dry, Santa Ana winds, but didn't take reasonable precautions.
After paying out more than $1 billion to victims, the region's main electricity supplier estimates it is still facing a $463.9 million bill because it's been sued by so many homeowners who lost houses in the fires.   Regardless of the court verdict, SDG&E is asking for permission to pass those costs not to its shareholders but instead to every San Diego County resident and business who pays an electricity bill each month. Bills would rise across the county.
That's a bill you might have to worry about.    www.voiceofsandiego.org/environment/muck/article_4cd319fc-5762-11e1-98fc-001871e3ce6c.html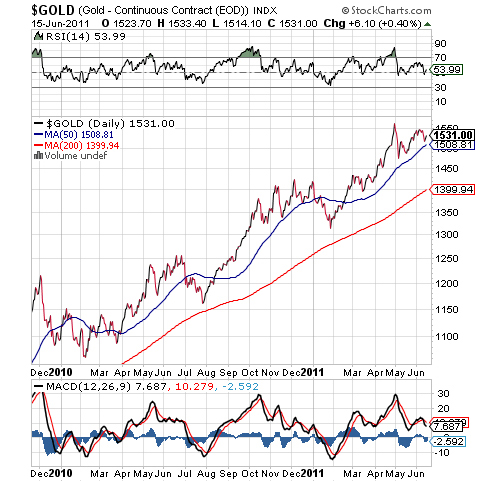 Inflation Monster Lurking–Gold to the Bulls Gold traders are getting more bullish after billionaire hedge-fund manager John Paulson told investors it's time to buy the metal as protection against inflation caused by government spending.
Twelve of 22 surveyed by Bloomberg expect prices to gain next week and five were neutral. Paulson & Co. is already the biggest investor in the SPDR Gold Trust, the largest exchange- traded product backed by bullion, with a stake valued at $2.9 billion, a Securities and Exchange Commission filing Feb. 14 showed. Investors have 2,389.7 metric tons in ETPs, within 0.2 percent of the record reached in December and more than all but four central banks, according to data compiled by Bloomberg.   www.bloomberg.com/news/2012-02-17/gold-traders-get-more-bullish-as-billionaire-paulson-says-buy-commodities.html
The Solidarity Farce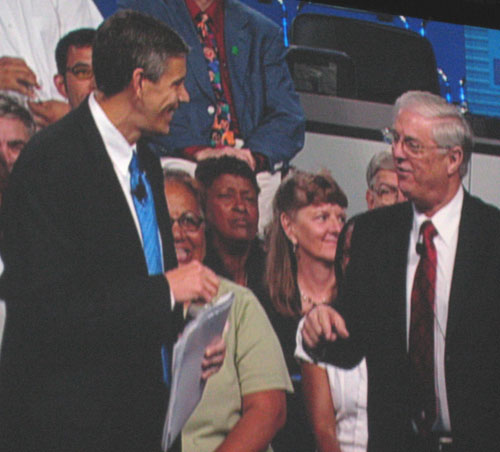 above, NEA boss Van Roekel (r) and Arne Duncan Laugh at Kids, School Workers and others
NEA Hugs Duncan and Obamagogue For Revamp Teacher Bonus Plot Dennis Van Roekel, president of the National Education Association, the nation's largest union of teachers and education professionals with more than three million members, said he supported the Obama administration's wide-ranging approach to a systemic problem. He said he had long emphasized the need for attracting top-tier teaching candidates, maintaining competitive salaries and promoting professional development.
"It incorporates what we believe is necessary to transform the system," Mr. Van Roekel said. "We need to do all of these things."   www.nytimes.com/2012/02/15/education/white-house-proposes-5-billion-in-grants-to-overhaul-teaching.html?_r=1&scp=1&sq=van%20roekel&st=cse
NEA Prepares to Lie to Nation and Betray Members with Obamagogue Truth Squads National teachers union leaders say they're looking for help keeping politicians honest.
The National Education Association announced it will support efforts to "ensure that politicians make true and accurate statements about President Obama's record and the records of former Mass. Gov. Mitt Romney and other Republican candidates."
Union leaders noted that Obama's campaign encourages supporters to join "truth teams" that will operate online and on the ground to "combat false attacks on President Obama and collect intelligence on new attacks. The 'truth teams' also will help spread the word about the accomplishments of the Obama administration and hold other candidates accountable when they try to distort their own records or the president's record."
The union said it will work to report attacks, misleading robocalls and other false information from political campaigns.
"As educators, we're always urging our students to learn the facts," NEA President Dennis Van Roekel said in a release.     www.mlive.com/education/index.ssf/2012/02/national_education_assocation.html
AFT Bosses to Obamagogue: Go Ahead. Make War. Let the Education Agenda be a War Agenda. Just send us the Imperial Bribe. And We Endorse your Efforts Declaring that President Obama is the only candidate who will fight to preserve and expand the middle class, close the inequality gap and ensure everyone has a "fair shot" at success, the AFT announced its endorsement of President Obama and Vice President Biden for re-election on Feb. 7.
Biden spoke to the AFT executive council by telephone following the endorsement vote. While speaking to the council, Biden reaffirmed the Obama administration's commitment to building a strong economy and a strong public school system.
"This election is a choice, not a referendum," says AFT president Randi Weingarten. "It's a choice between very different economic visions for our country, and at stake is the simple yet powerful notion that everyone deserves a fair chance to achieve the American dream."    The announcement kicks off an aggressive grass-roots effort by AFT members to engage their fellow members and their families in broad-based efforts aimed at re-electing Obama. Weingarten will travel to Colorado on Feb. 9 to meet with members and kick off the AFT's election efforts in the state. mo.aft.org/691/index.cfm?action=article&articleID=7ac9d9f2-725d-42b8-afa4-25cd51252ee9
NYTimes Loves AFT Nod to Test Score Teacher Evaluations The new system, created in 2010, requires teachers to be rated as highly effective, effective, developing or ineffective. Those rated as ineffective for two consecutive years can be dismissed through an expedited process. The state law requires that 60 percent of a teacher's score be based on subjective measures like classroom observation and 40 percent on student test scores or other measures of student performance. Half of the student-achievement portion was to be based on state tests and half on locally developed measures.   www.nytimes.com/2012/02/17/opinion/a-sound-deal-on-teacher-evaluations.html?src=rec
ICE on the AFT NY Sellout The UFT and New York State United Teachers (All of the local unions in the state) gave away the store in today's agreements with the city and the State Education Department concerning teacher evaluations. This is part of a 2010 law that New York State passed to try to get Federal Race to the Top money. Details had to be negotiated with unions. While we still don't have a final agreement on a new evaluation system in New York City, what is emerging is a system with few safeguards that has the potential to allow the Department of Education to terminate many tenured teachers starting in 2014.
At the state level, the NYSUT lawsuit on evaluations was resolved by today's agreement with the state. 40% of a teacher's annual rating will be based upon student performance on tests, with half of that 40% being standardized tests and the other half being locally developed assessments (whatever that means) that the State Education Department must approve. The other 60% will be based on subjective measures such as principal observations and they can throw in some peer review, parent review or student review if the local district and union want to.    iceuftblog.blogspot.com/2012/02/evaluation-agreement-bad-news-for.html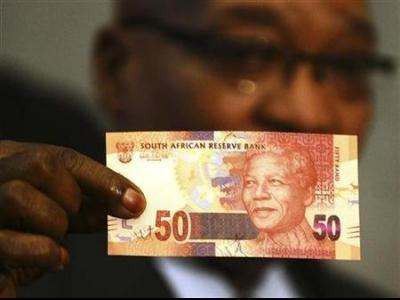 Traitorous ANC Betrays Nationalization of Minerals A Black Agenda Radio commentary by Glen Ford
In refusing to even consider nationalizing the mining industry, South Africa's ruling party, the African National Congress, has all but repudiated its most solemn (and fundamentally socialist) document: the Freedom Charter. Created and endorsed by a people's movement in 1955, the Charter calls for national ownership of minerals, but the ANC government vows that will never happen. Under nominal Black rule, the "ANC has transformed itself into a handmaiden of multinational capital."   blackagendareport.com/
The Emergence of Fascism as a Popular Mass Movement
The Failed State of Mexico Run By Narcos Married to Politicos and Fake Unionites Mexico's defense secretary has conceded errors in the country's drug war, in one of the more frank assertions from the government as it wages a military-led campaign against violent traffickers.
Gen. Guillermo Galvan Galvan, speaking last week at a military event commemorating the March of Loyalty, also acknowledged that some regions of the country are not fully under government control, despite the deployment of tens of thousands of troops within the country's borders.
"Of course there have been errors. Recognizing it is loyalty," he said (link in Spanish). "In some regions of the country, organized crime has appropriated the institutions of the state[….] In these [areas] of the national territory, public security has been totally overtaken."     latimesblogs.latimes.com/world_now/2012/02/mexico-military-chief-drug-war-territory.html
US Coup-Sponsored Honduran Govt Murders 300+ Prisoners It was one of the worst prison fires in recent years in Latin America, with a death toll surpassing 300, most of the victims choking to death in their cells awaiting a rescue that never came. Guards with the keys were nowhere to be found, rescuers said. Some inmates bashed their way through the roof to escape, and kept running. They are now fugitives.    www.nytimes.com/2012/02/16/world/americas/prison-fire-in-honduras-leaves-high-death-toll.html?_r=1&ref=global-home
Barbarian Underwear Bomber Gets Life. "Dude, Dude, your Crotch is on Fire!" "Yes! God is Great!"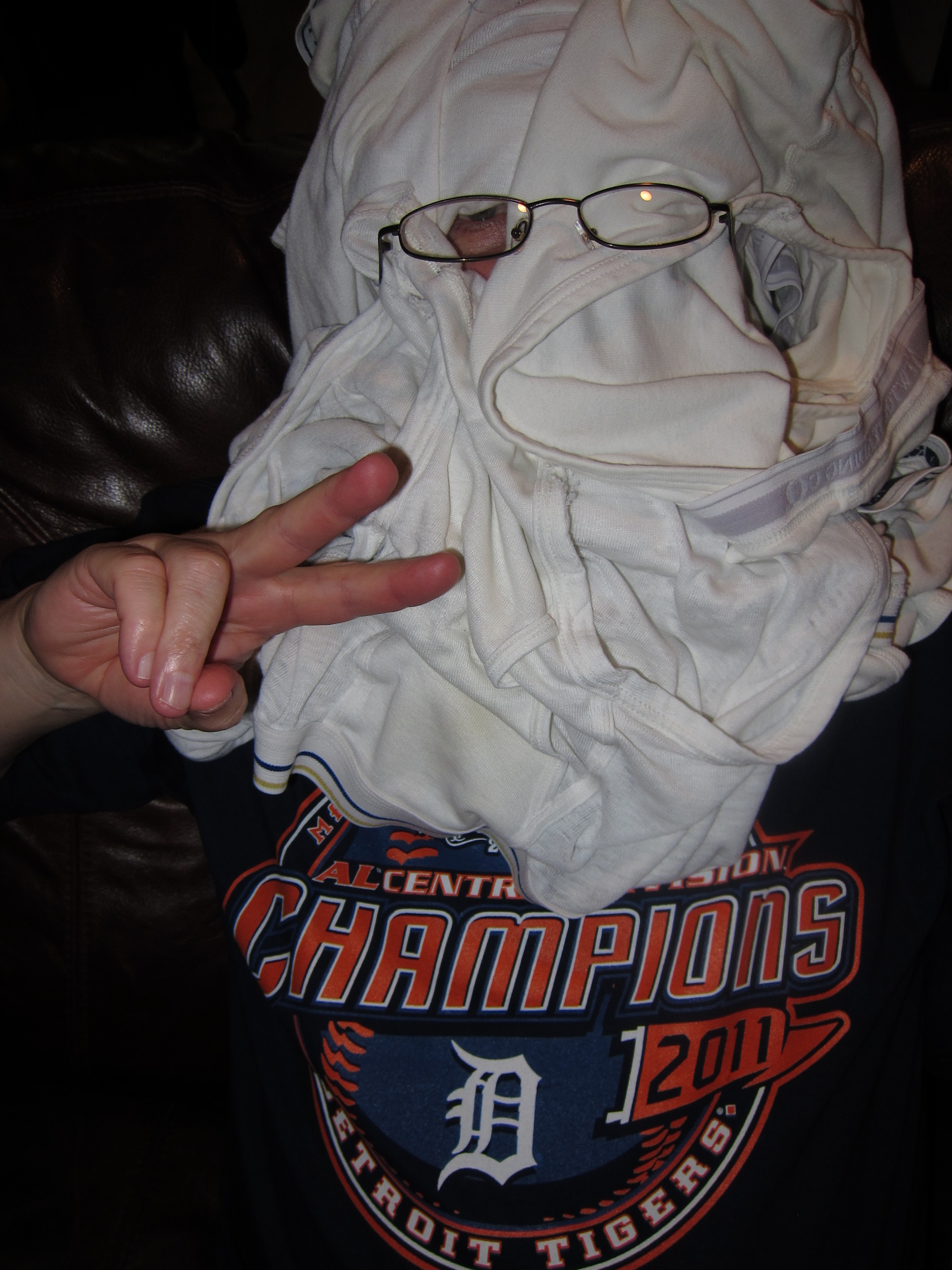 The privileged student from an affluent Nigerian family who became known as the "underwear bomber" received four life sentences Thursday, the maximum penalty for trying to kill almost 300 people aboard a Detroit-bound airliner on Christmas Day 2009.
"This court has no ability to control his motivation, which appears to be unchanged," said U.S. District Judge Nancy Edmunds, before issuing the sentence to a packed courtroom in downtown Detroit. "I can control his opportunity to act on those intentions."
Umar Farouk Abdulmutallab didn't react to the sentence but said "Allahu akbar," before being handcuffed and escorted out of the courtroom.    www.detroitnews.com/article/20120216/METRO/202160435/-Unchanged-Abdulmutallab-gets-4-life-terms?odyssey=mod|breaking|text|FRONTPAGE
Spy Versus Spy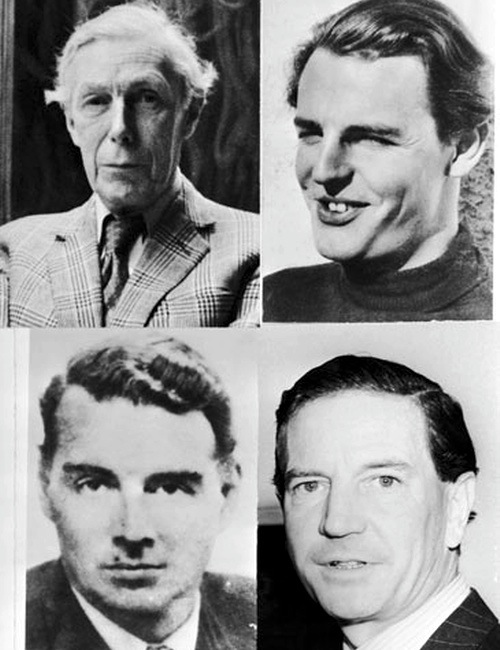 above, four of the Cambridge Five (plus more)
What Makes A Perfect Spy? They are the people who like to break china. Operations people don't just collect intelligence; they blackmail foreign officials, scientists and business people; bribe union leaders; break into embassies; assassinate people; overthrow governments; and sometimes, far worse (or better, depending on your perspective).
All for a good cause, of course.   George White was a CIA operative through the darkest days of the Cold War, including when the agency was testing hallucinogenic drugs on unwitting targets. One of his assignments was to slip LSD into the drinks of unwitting people in a San Francisco bar and see how they reacted.
"I toiled wholeheartedly in the vineyards because it was fun, fun, fun," he wrote in a letter to his boss made public after his death. "Where else could a red-blooded American boy lie, kill, cheat, steal, rape and pillage with the sanction and blessing of the All-Highest?"     www.washingtonpost.com/lifestyle/magazine/what-makes-a-perfect-spy-tick/2012/01/09/gIQAXWvL1Q_print.html
US Egyptian Allies To Try US Intelligence Assets with Ties to National Endowment for Democracy (CIA) The 43 defendants have been charged with operating local offices of international organizations without the requisite licenses and illegally receiving foreign funds, state news media reported.
The American defendants work for four United States-based groups, two of which, the National Democratic Institute and the International Republican Institute, are chartered as democracy-building organizations and have close ties to leaders in the United States Congress. The other two organizations are Freedom House and the International Center for Journalists.
The state news media report said that the groups' operations "infringe on Egyptian sovereignty."
Seven of the 19 Americans are in Egypt and have been barred by the government from leaving.      www.nytimes.com/2012/02/19/world/middleeast/trial-of-americans-in-egypt-shakes-nations-ties.html?_r=1&ref=global-home
The Magical Mystery Tour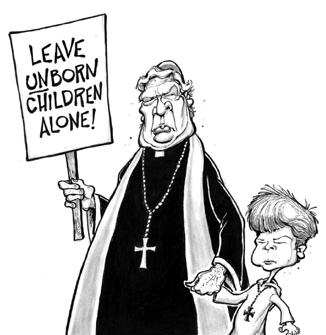 A Reminder From Moor The foundation of irreligious criticism is: Man makes religion, religion does not make man. Religion is, indeed, the self-consciousness and self-esteem of man who has either not yet won through to himself, or has already lost himself again. But man is no abstract being squatting outside the world. Man is the world of man – state, society. This state and this society produce religion, which is an inverted consciousness of the world, because they are an inverted world. Religion is the general theory of this world, its encyclopaedic compendium, its logic in popular form, its spiritual point d'honneur, its enthusiasm, its moral sanction, its solemn complement, and its universal basis of consolation and justification. It is the fantastic realization of the human essence since the human essence has not acquired any true reality. The struggle against religion is, therefore, indirectly the struggle against that world whose spiritual aroma is religion.
Religious suffering is, at one and the same time, the expression of real suffering and a protest against real suffering. Religion is the sigh of the oppressed creature, the heart of a heartless world, and the soul of soulless conditions. It is the opium of the people.
The abolition of religion as the illusory happiness of the people is the demand for their real happiness. To call on them to give up their illusions about their condition is to call on them to give up a condition that requires illusions. The criticism of religion is, therefore, in embryo, the criticism of that vale of tears of which religion is the halo.
The State Department has a Religious Freedom Coordinator? Por Que? Send the Twit to Bother the Saudis Chinese officials denied a visa to a top State Department envoy and refused to meet with her to discuss issues of religious freedom days before this week's high-profile visit to Washington by China's vice president, according to rights advocates and others.
Suzan Johnson Cook, the U.S. ambassador at large for international religious freedom, was scheduled to travel to China on Feb. 8, according to several rights advocates who were invited to brief her ahead of the visit. But as the date drew near, Chinese leaders refused to grant her meetings with government officials.  www.washingtonpost.com/world/national-security/chinese-blocked-visit-by-us-religious-freedom-envoy-advocates-say/2012/02/14/gIQAmvQxDR_story.html
550 Abuse Cases Filed Vs Milwaukee Papists About 550 people are asking for restitution for alleged sexual abuse by clergy in the Archdiocese of Milwaukee — more than in any of the other U.S. dioceses that have filed for bankruptcy protection, according to a lawyer involved in the Milwaukee case.  The Milwaukee Archdiocese filed for bankruptcy protection last year, saying pending sex-abuse lawsuits could leave it with debts it couldn't afford.
The archdiocese has paid more than $30 million in settlements and other court costs related to allegations of clergy abuse and more than a dozen suits against it have been halted because of the bankruptcy proceedings. One priest alone is accused of abusing some 200 boys at a suburban school for deaf students from 1950 to 1974.
James Stang, a bankruptcy lawyer who represents creditors in the Wisconsin case, estimated that about 550 claims had been filed by the Wednesday afternoon deadline set by the bankruptcy court.
Those who filed claims will end up splitting a settlement amount that will be determined by the creditors' committee, archdiocese and its insurance company. The archdiocese had only $4.6 million in assets to be applied to claims in 2010.
A victims' advocacy group called the number of filings "extraordinarily tragic," but said that represented only a small portion of people abused by clergy.   www.msnbc.msn.com/id/46236534/ns/us_news-crime_and_courts/t/sexual-abuse-claims-filed-against-milwaukee-archdiocese/
Organized Child Rapists and Women Abusers Fight Sexual Pleasure After initially telegraphing optimism about President Obama's decision Friday to amend the religious exemption for mandatory birth-control and sterilization coverage, the U.S. Conference of Catholic Bishops has declared total opposition to any compromise on the issue.
The organization wrote that it will continue pushing for a complete end to the birth-control mandate "with no less vigor, no less sense of urgency" than before the Obama administration decided to let nonprofit church-affiliated employers such as hospitals and universities, and not just churches, technically opt out of the requirement.   www.washingtonpost.com/national/health-science/us-bishops-blast-obamas-contraception-compromise/2012/02/11/gIQAlGVO7Q_story.html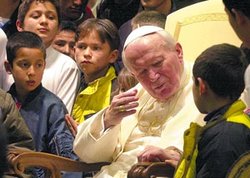 Pope Forgives Raped Children —Calling forgiveness "one of the highest virtues taught to us by Jesus," Pope John Paul II issued a papal decree Monday absolving priest-molested children of all sin.  www.theonion.com/articles/pope-forgives-molested-children,101/
VatiLeaks Scandal! (the big one..people make gods, gods don't make people) The first missives to be published date from last spring. In them, Archbishop Carlo Maria Viganò, at the time the deputy governor of Vatican City, fretted that he would be ousted after making enemies in his effort to combat overspending and cronyism in the awarding of contracts. He pleaded with his boss, the Vatican secretary of state, Cardinal Tarcisio Bertone, and the pope to let him stay on. Instead, Archbishop Viganò was named the papal nuncio, or ambassador, to the United States.
Letters and documents by other Vatican officials followed, including some that suggested that the Vatican was not adequately complying with international legislation to prevent money laundering.
One anonymous document published in a national newspaper last week cited reports that a Sicilian cardinal had spoken vaguely about a plot to kill Pope Benedict XVI before the end of 2012.
The Vatican spokesman, the Rev. Federico Lombardi, called the reports "delirious and incomprehensible."  www.nytimes.com/2012/02/18/world/europe/vatican-in-celebratory-mood-shaken-by-leaks.html?pagewanted=2&_r=1&ref=global-home
Will God Damn Italy if it Taxes the Mystics? The government of Prime Minister Mario Monti took that step on Wednesday, telling the European Commission that it would change Italian law to ensure that the church pays property tax on the parts of its buildings used for commercial ends.
The church owns vast amounts of property in Italy, and the move is aimed at making sure that convents that offer bed-and-breakfast services or church buildings that rent space to shops pay their share of taxes.
The change — once it is formally drafted and approved by Parliament — could result in revenues of $650 million to $2.6 billion annually, according to municipal government associations. It could also set an example for other European countries that are struggling with debt — notably Greece and Spain — and where there is growing popular resentment over tax breaks for the church.   www.nytimes.com/2012/02/17/world/europe/italy-sets-tax-on-church-property.html?_r=1&ref=global-home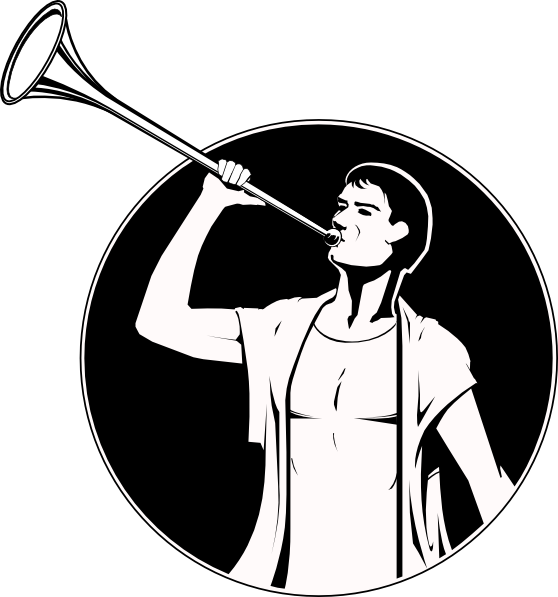 above, Mormon Angel Moroni Blowing (I gotta angel named angel maroni, he's as skinny as a stick of….)
Mormons Asked to Quit Baptizing Dead Jews! (too late to wear the magic underwear, so what's the use? but baptizing Hitler is a bit much) " Elie Wiesel calls on Mitt Romney to make Mormon Church stop proxy baptisms of Jews ." That's right . The Mormon Church baptizes Jews against their will and without their knowledge after they are dead. The Mormon Church also baptizes people of many other religions after death and without their knowledge. A spokesman for the Mormon Church told us an e-mail today, "The foundation of the doctrine comes from Latter Day revelation through Joseph Smith — who was the founder of the church — by standing in as proxy for someone who has died, often one of his or her own ancestors, a church member may be baptized on behalf of that deceased person. In Latter-Day Saint belief, a person who has died retains the right to make choices in the next life and acceptance of the baptismal rite opens the way to continued progress. Baptisms for the dead are performed only in temples." The Mormon Church believes that only Mormons can enjoy the full benefits of heaven. And so, they have, over the years, been very busily performing baptisms for the dead . We don't have time to get in to the Mormon description of heaven, but it is unlike any description of heaven in any other religion. Needless to say, members of other religions have strong feelings about Mormon baptisms of the dead. Earlier tonight, Elie Wiesel , author, Nobel Peace Prize laureate, Holocaust survivor and the founder of the Elie Wiesel Foundation for Humanity told me of how he learned of the Mormon practice. … The Romney campaign has referred all questions on this to the Mormon Church . Over the years, Mormons baptized an untold number of dead people including Anne Frank , Adolf Hitler , Joseph Stalin , various presidents of the United States , and more recently Barack Obama 's mother. Elie Wiesel told me today that he got a call from a Mormon official who apologized and told him this will not happen again, at least to Elie Wiesel 's family.
WIESEL: my family's name all together for all the time to come. But really, to put us in the same category as Stalin and Hitler.  video.msnbc.msn.com/the-last-word/46407233/#46407233
The Best and Worst Thing in the History of the World
Not a peep about WH.