May 16th, 2015 / Author: rgibson
We Say Fight Back!
Baja: Striking Farmworkers Fight Cops The San Quintin agricultural region of Baja California erupted in violence Saturday as protesters pelted police with rocks and took over a government building. Police retaliated with tear gas and rubber bullets in running skirmishes that left dozens of people injured, according to farmworker leaders and Mexican authorities.
The rioting came a day after the cancellation of a meeting between Mexican federal government officials and farmworker leaders in this region about 200 miles south of San Diego.
Farmworkers have been seeking higher wages, at least $13 per day, and government benefits, and patience on both sides seems to be wearing thin as negotiations, now in their eighth week, remain at an impasse.
The rioting flared Saturday morning when strikers gathered outside a farm near the town of Vicente Guerrero. They were there to persuade arriving workers to stay on strike, according to farmworker leader Justino Herrera.  www.latimes.com/world/mexico-americas/la-fg-baja-farmworkers-20150509-story.html
Students have begun an 'occupation' of a building at the University of Manchester in protest against government cuts. The demonstration started inside the Harold Hankins Building at Manchester Business School on Wednesday afternoon and the campaigners are refusing to leave.
A group called Free Education MCR have claimed they set up the occupation as a stance against five more years of 'Tory cuts and privatisation'.
A statement on their Facebook page, posted on Wednesday evening, said: "The University of Manchester is in occupation. We are occupying because we know what five more years of a Tory government means.
"It means the hopes of millions of young people and workers shattered by cuts and privatisation. There is talk of another rise in tuition fees, funding apprenticeships through 24 cuts to further education, and scrapping the disabled students allowance once and for all.  www.manchestereveningnews.co.uk/news/greater-manchester-news/students-occupy-university-manchester-live-9256604?fb_ref=Default#ICID=sharebar_facebook
Tyler Shields' photographs the traditional victim of violent race-related injustice turns aggressor. For Shields, it's a powerful and symbolic role reversal. There he hangs, just feet above the water. The white, hooded figure whose body is limp and lifeless resembles a uniformed member of the Klu Klux Klan. As he hangs, a black man securely holds the opposite end of the rope. Is he the culprit or the savior? We do not know.
An entire class of USC MFA Students Quits Program: Dean pisses them off   Today is graduation day at USC's Roski School of Art and Design, but the celebration has been clouded by controversy: The entire first-year class of Masters of Fine Art (MFA) students in the two-year program has announced that they will be leaving the school after what they claim to be unethical treatment.
The drastic move comes after months of fruitless negotiations between Roski's MFA class of 2016 and the administration. This morning, the MFAs released a 1,400-word statement announcing their decision. It alleges that they were made promises by USC that were rescinded by the administration at the direction of a new, controversial dean, Erica Muhl.
"The Roski MFA program that attracted us was intimate and exceptionally well funded; all students graduated with two years of teaching experience and very little to no debt," the statement says. But during their first year, things started changing. The students were called into a meeting where they were told that they would have to compete for teaching assistant positions they once were guaranteed. The promised TAships would cover their entire second-year tuition of $38,400 and a $10,000 stipend, as well as providing them coveted teaching experience.
The students resented being pitted against one another. "We refused to enter that process," says one of the MFAs, who asked not to be named in order to maintain solidarity with her cohort. "We weren't going to compete for them, where we once were all going to get them."
The MFAs also allege that the new curricula removed an intimate studio visit program in which each core professor made three private visits to each student's studio, another key and persuasive part of the original package. "By the end of the fall 2014 semester, we quickly came to understand that the MFA program we believed we would be attending was being pulled out from under our feet," the statement says.  www.laweekly.com/arts/an-entire-class-of-usc-art-students-leaves-school-after-dean-pisses-them-off-5581808
Hersh: Obamagogue, the Press, the Film Industry, Lied about OBL It's been four years since a group of US Navy Seals assassinated Osama bin Laden in a night raid on a high-walled compound in Abbottabad, Pakistan. The killing was the high point of Obama's first term, and a major factor in his re-election. The White House still maintains that the mission was an all-American affair, and that the senior generals of Pakistan's army and Inter-Services Intelligence agency (ISI) were not told of the raid in advance. This is false, as are many other elements of the Obama administration's account. The White House's story might have been written by Lewis Carroll: would bin Laden, target of a massive international manhunt, really decide that a resort town forty miles from Islamabad would be the safest place to live and command al-Qaida's operations? He was hiding in the open. So America said.
The most blatant lie was that Pakistan's two most senior military leaders – General Ashfaq Parvez Kayani, chief of the army staff, and General Ahmed Shuja Pasha, director general of the ISI – were never informed of the US mission.  www.lrb.co.uk/v37/n10/seymour-m-hersh/the-killing-of-osama-bin-laden
Columbia Journalism Review: The Disgraceful Media Response to Hersh  Seymour Hersh has done the public a great service by breathing life into questions surrounding the official narrative of the raid that killed Osama bin Laden. Yet instead of trying to build off the details of his story, or to disprove his assertions with additional reporting, journalists have largely attempted to tear down the messenger.
Barrels of ink have been spilled ripping apart Hersh's character, while barely any follow-up reporting has been done to corroborate or refute his claims—even though there's no doubt that the Obama administration has repeatedly misinformed and misled the public about the incident. Even less attention has been paid to the little follow-up reporting that we did get, which revealed that the CIA likely lied about its role in finding bin Laden, which it used to justify torture to the public.http://www.cjr.org/analysis/seymour_hersh_osama_bin_laden.php
Surrounding Shell in Seattle
After raising a "climate justice now" sign in Elliott Bay, a flotilla of hundreds of kayaks, sailboats and canoes paddled up the Duwamish River on Saturday to get as close as possible to Shell's Arctic oil-drilling rig moored at Terminal 5.
Chanting "Shell No" and banging oars and paddles against the sides of their boats, the demonstrators mostly stayed outside the official 100-foot buffer zone surrounding the 307-foot-tall Polar Pioneer oil rig.
Seattle police and the U.S. Coast Guard were on the water monitoring the protest, and Coast Guard spokesman Lt. Dana Warr said the demonstration remained peaceful.   www.seattletimes.com/seattle-news/environment/paddle-in-seattle-protesters-gather-against-shell-oil-rig/
Guatemala VP Resigns–Mass Protests Continue (Marines to Central America–see far below)  On Friday May 8, Guatemalan Vice-President Roxana Baldetti resigned. Her announcement is a reaction to an investigation linking her closest aide — now a fugitive — to a big government corruption scheme, known as La Linea.
The investigation into La Linea — so called because of the apparent existence of a special number well-connected people could call to evade customs duties on imports — was conducted by the International Commission Against Impunity. The CICIG is a mechanism to fight corruption in Guatemala backed by the United Nations, which is attempting to rescue the country's institutions and dismantle so-called "parallel" power structures.
Guatemalan citizens recently marched in the streets to demand the resignation of the country's top leadership, and the announcement of Baldetti's exit is creating a festive, hopeful spirit on social networks. It took 23 days to force her resignation, as a useful chronology produced by news site nomada.gt indicates.
Indeed, for most Guatemalans, Baldetti's resignation is not enough. They want her and all the government figures involved in La Linea and other cases prosecuted and convicted.
The Little Red Schoolhouse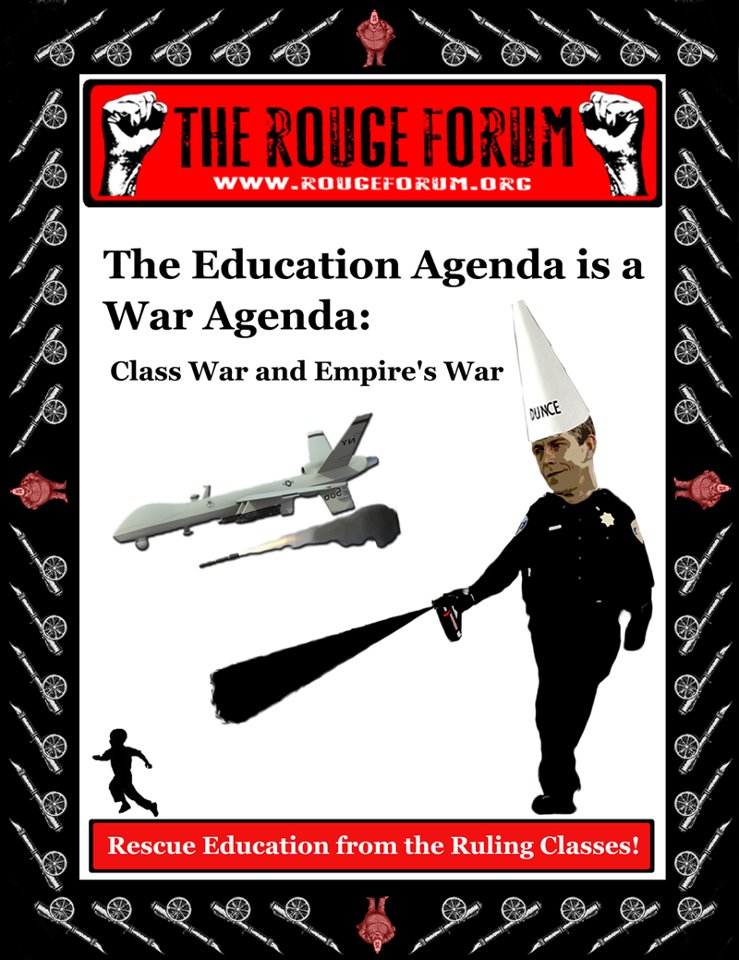 NEA Hacks Easily Step to the Lead in Nationalist, Opportunistic, "Opt-out" fraud which ops in to imperialist warfare o start, I want to be clear about one thing: Tests have always been an important part of school, but they should be presented as opportunities for students to shine, not traps for them to fall into. Assessments can be a positive experience if the teacher and student work together to ensure learning and allow for improvement in areas where students need help. But high-stakes tests do not allow for this sort of interaction.
In over twenty years of teaching, I have collected some beautiful work from students – everything from poetry anthologies to science fiction stories; informative essays on the impact of early settlement on Native cultures of the Pacific Northwest to essay exams on the theme of Jack London's The Call of the Wild. However, the pressure cooker of high-stakes testing prohibits any nurturing or sheltering of the learning process; http://neatoday.org/2015/04/23/our-children-are-being-tampered-with-a-teacher-speaks-out-on-emotional-effects-of-high-stakes-testing/
Over 500 Organizations in California Sign on to Back Common Core www.childrennow.org/issue-areas/education/common-core/common-core-supporters/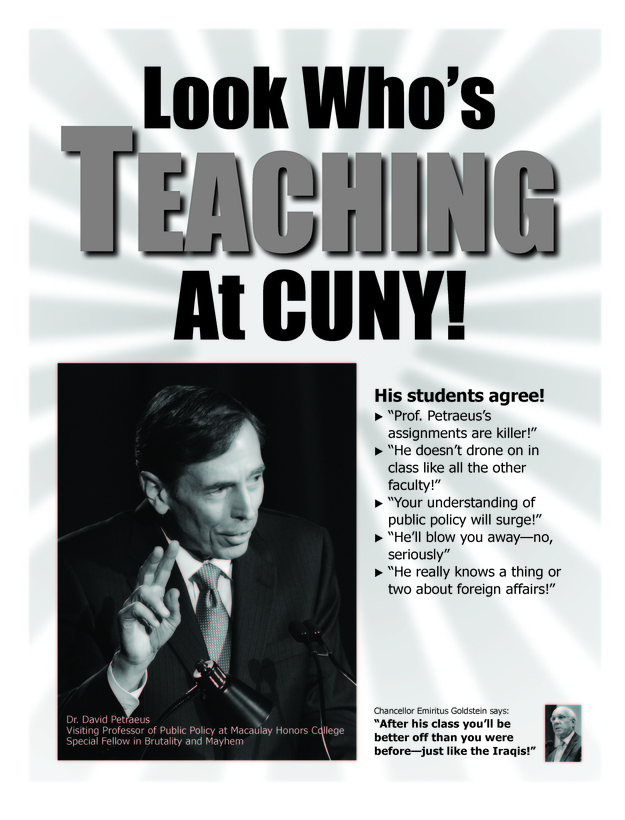 Detroit Charter Teachers Eager to add a new layer of enemies: The AFT An effort to unionize a local charter school system remained unresolved Friday with no official results from an election held a day earlier.
The election was held to establish a union of teachers and staff at University Prep Schools.
UPrep Schools consist of seven campuses under the University Preparatory Academy and University Preparatory Science and Math charters. They are managed by Detroit 90/90.
"While there were 19 more no votes from those who did not want the union, Detroit 90/90 challenged the voting rights of Teachers for America teachers and long-term substitutes, claiming the teachers they hired to stand in front of students are not actually professionals," said Nate Walker, K-12 organizer and policy analyst with AFT Michigan.
Walker said the voting rights of 30 teachers were challenged before the election, during an April 30 proceeding before the National labor Relations Board. Of those, 20 voted Thursday, and their ballots are in question.
David Hecker, president of AFT Michigan, said the vote Thursday is "not determinative, as there are 20 challenged ballots, most of which result from 90/90 not considering Teach for America teachers and long-term substitutes to be teachers."  (see the comments) www.detroitnews.com/story/news/local/detroit-city/2015/05/15/charter-school-union-election-dispute-detroit/27390283/
The International Hot War of the Rich on the Poor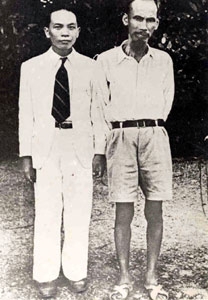 A Better Recollection Than the Pentagon's (and the Liberals')
The Wars on Vietnam
Following the victory of the Vietnamese people over the U.S. empire and its allies on April 29/30, 1975, elites in the U.S. those who operate within the armed weapon and executive committee of the ruling class that is government, moved quickly to (1) recapture the economy, wrecked by years of warfare; (2) exercise authority over the schools, often up in flames of fire and critique; (3) dominate the military, riddled with desertions, refusals, and shot-up, fragged, officers; (4) retake the culture–to eradicate the Vietnam Syndrome, the memory of the loss as well as the why, who, when, where, and what of the war: especially the Why? The "How's" are gone too.
In the past month, the Pentagon, PBS, and the for-profit press took a three pronged approach to the Vietnam Wars: (1) praise the returned troops and promote the notion of a home-country stab in the back, (2) highlight the evacuees and the US heroes of the April '75 evacuations, and (3) focus on the post-war babylift and the Vietnamese babies now grown up.
In my searches, the journalists' "W's" are missing or frothed over. More on that later. Let's turn to the high-water mark of liberal critique.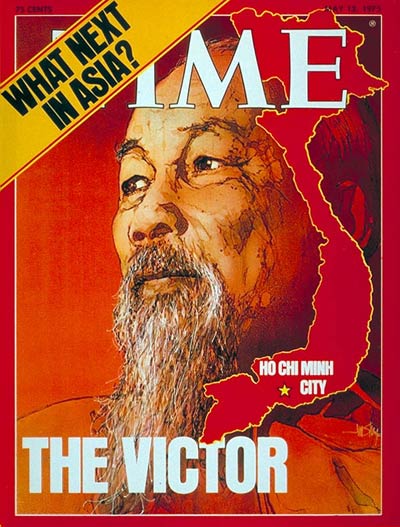 Tom Hayden, in his, "The Forgotten Power of the Vietnam Protests," (Counterpunch, May 3, 2015) does a fine job recreating many of the details of the wars on Vietnam–from the point of view of a liberal Democrat who spent years in the California legislature and who must have grown rich as well from his marriage to Jane Fonda, once anti-war prima donna, later Ted Turner's wife and religious-"feminist" later still.1
Hayden's standpoint does not serve his broader analysis well. Perhaps that explains why the words "capitalism," and "imperialism," never appear in his piece. Nor does Marx, so powerfully influential to the Vietnamese movement as well as the world's anti-war movements.
Class and empire's wars define our times, as they did then. More: www.counterpunch.org/2015/05/12/the-wars-on-vietnam/
Karl Rove:
"We're an empire now, and when we act, we create our own reality. And while you're studying that reality — judiciously, as you will — we'll act again, creating other new realities, which you can study too, and that's how things will sort out. We're history's actors . . . and you, all of you, will be left to just study what we do."
Who lost Anbar, Iraq, to IS? Islamic State fighters took control of key sites Friday in the heart of Ramadi, capital of Iraq's largest province, in what appeared to mark a significant blow to a U.S.-backed military campaign to retake territory from the militants.
The Islamic State offensive — which began with ambush-style attacks after sundown Thursday — touched off panicked attempts to flee the city and avoid the militant's tightening noose on routes to safety.
"It was just like scenes of carnage in a World War II movie with bombing all around and dead people in the streets," said Ali Dulaimi, a 28-year-old student at Anbar University.
He fled central Ramadi for calmer neighborhoods with his three brothers and parents, but has been unable to find way out of the city.
"There were dead people lying all over the street as we ran away," he said.
US (pop. 318 mil) and China (1.4 billion) Ready to have at it in S. China Sea When the U.S. navy sent a littoral combat ship on its first patrol of the disputed Spratly islands in the South China Sea during the past week, it was watching the skies as well.
The USS Fort Worth, one of the most modern ships in the U.S. navy, dispatched a reconnaissance drone and a Seahawk helicopter to patrol the airspace, according to a little-noticed statement on the navy's website.
While the navy didn't mention China's rapid land reclamation in the Spratlys, the ship's actions were a demonstration of U.S. capabilities in the event Beijing declares an Air Defence Identification Zone (ADIZ) in the area – a move experts and some U.S. military officials see as increasingly likely.
"It's not inevitable but if we are betting paychecks I'll bet that they will eventually declare one, I just don't know when," said a senior U.S. commander familiar with the situation in Asia.
ADIZs are not governed by formal treaties or laws but are used by some nations to extend control beyond national borders, requiring civilian and military aircraft to identify themselves or face possible military interception.
China sparked condemnation from the United States and Japan when it imposed an ADIZ in the East China Sea, above uninhabited islands disputed with Tokyo, in late 2013.
Chinese military facilities now under construction on Fiery Cross Reef in the Spratlys, including a 3,000-metre (10,000-foot) runway and airborne early warning radars, could be operational by the year-end, said the U.S. commander, who declined to be identified.
Recent satellite images also show reclamation work on Subi Reef creating landmasses that, if joined together, could make space for a similar sized airstrip.
Growing concern in Washington that China might impose air and sea restrictions in the Spratlys once it completes work on its seven artificial islands is likely to be on the agenda when U.S. Secretary of State John Kerry meets Chinese leaders in Beijing this weekend for previously scheduled talks.  www.reuters.com/article/2015/05/15/us-soutchinasea-china-zone-idUSKBN0O00WG20150515
below, competing territorial claims in the South China Sea
After decades of maintaining a minimal nuclear force, China has re-engineered many of its long-range ballistic missiles to carry multiple warheads, a step that federal officials and policy analysts say appears designed to give pause to the United States as it prepares to deploy more robust missile defenses in the Pacific.
What makes China's decision particularly notable is that the technology of miniaturizing warheads and putting three or more atop a single missile has been in Chinese hands for decades. But a succession of Chinese leaders deliberately let it sit unused; they were not interested in getting into the kind of arms race that characterized the Cold War nuclear competition between the United States and the Soviet Union.
Now, however, President Xi Jinping appears to have altered course, at the same moment that he is building military airfields on disputed islands in the South China Sea, declaring exclusive Chinese "air defense identification zones," sending Chinese submarines through the Persian Gulf for the first time and creating a powerful new arsenal of cyberweapons. www.nytimes.com/2015/05/17/world/asia/china-making-some-missiles-more-powerful.html?hp&action=click&pgtype=Homepage&module=first-column-region&region=top-news&WT.nav=top-news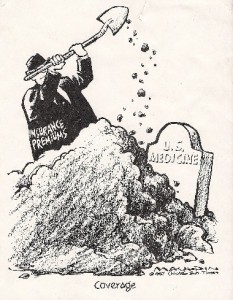 The population of homeless veterans in Los Angeles rose 6% in the last two years, according to figures released Wednesday, casting doubt on whether Mayor Eric Garcetti can meet his pledge to get every service member off the streets by year's end.
"We're behind," said Vince Kane, special assistant to U.S. Department of Veterans Affairs Secretary Robert A. McDonald. "In L.A., we got off to a slow start."
In January, 18 months into his first term, Garcetti said he was more than halfway to his goal.  But the new numbers show how difficult reaching it will be.  The county has long had the largest concentration of homeless veterans in the country — 4,343 in the latest count. Two-thirds of them, or 2,733, live in the city.http://www.latimes.com/local/lanow/la-me-ln-la-homeless-veterans-20150513-story.html
US Marines invade Central America About 250 Marines are preparing to form the U.S. military's first rapid-response task force to be based in Central America, where they'll train with local forces battling drug cartels and stand ready to help in the event of hurricanes and other natural disasters.
The members of Special Purpose Marine Air-Ground Task Force-South are gathering at Camp Lejeune, North Carolina, for a mid-April certification exercise prior to their June deployment to four Central American countries. The unit includes about 100 Marines from the Camp Lejeune's 8th Engineer Support Battalion, plus detachments from II Marine Expeditionary Force and 2nd Marine Aircraft Wing.  www.marinecorpstimes.com/story/military/2015/04/13/marines-central-america-spmagtf/25511993/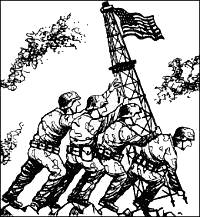 US Invades Syria (and the world) In a rare ground attack deep into Syria, U.S. Army commandos killed a man described as the Islamic Group's head of oil operations, captured his wife and rescued a woman whom American officials said was enslaved.
A team of Delta Force commandos slipped across the border from Iraq under cover of darkness Saturday aboard Black Hawk helicopters and V-22 Osprey aircraft, according to a U.S. defense official knowledgeable about details of the raid. The official was not authorized to discuss the operation publicly and spoke on condition of anonymity.
The Americans intended to capture a militant identified by U.S. officials as Abu Sayyaf. When they arrived at his location, a multi-story building, they met stiff resistance, the U.S. official said, and a firefight ensued, resulting in bullet-hole damage to the U.S. aircraft.  www.detroitnews.com/story/news/world/2015/05/16/us-commandos-kill-commander-syria-raid/27435105/
B1 Bombers to Australia to Counter China? Not so fast! First, Australians learned a US Defense Department official had announced that B-1 bombers would be deployed to Australia to counter China's "destabilizing" effect on the region. Then, China quickly expressed "concern," Australian Prime Minister Tony Abbott said the official "misspoke," and the Pentagon withdrew the comments.
"We will be moving significant numbers of Marines to Hawaii, Guam, and Australia, so we will have a very strong presence," David Shear, Assistant Secretary of Defense for Asian and Pacific Security Affairs, told the US Senate Foreign Relations Committee in Washington on Wednesday. "We will be placing additional Air Force assets in Australia as well, including B-1 bombers and surveillance aircraft."
Australia has a long-standing military alliance with the US, and an increasingly strong economic relationship with China. This recent miscommunication, noted the International Business Times, highlights the Land Down Under's dilemma in balancing the two. Over the next six years, Chinese investors are expected to pump up to $60 billion into Australia's housing market, according to Credit Suisse.
The US has maintained a garrison of Marines in the city of Darwin, in the north of Australia, since a deal was struck in 2011. But Australia hasn't hosted long-range bombing aircraft like the B-1 on a long-term basis.
The Chinese Foreign Ministry reportedly expressed "serious concern," with a spokeswoman, adding that China would "resolutely uphold its territorial sovereignty."  news.vice.com/article/b-1-bombers-deployed-to-australia-to-counter-china-not-so-fast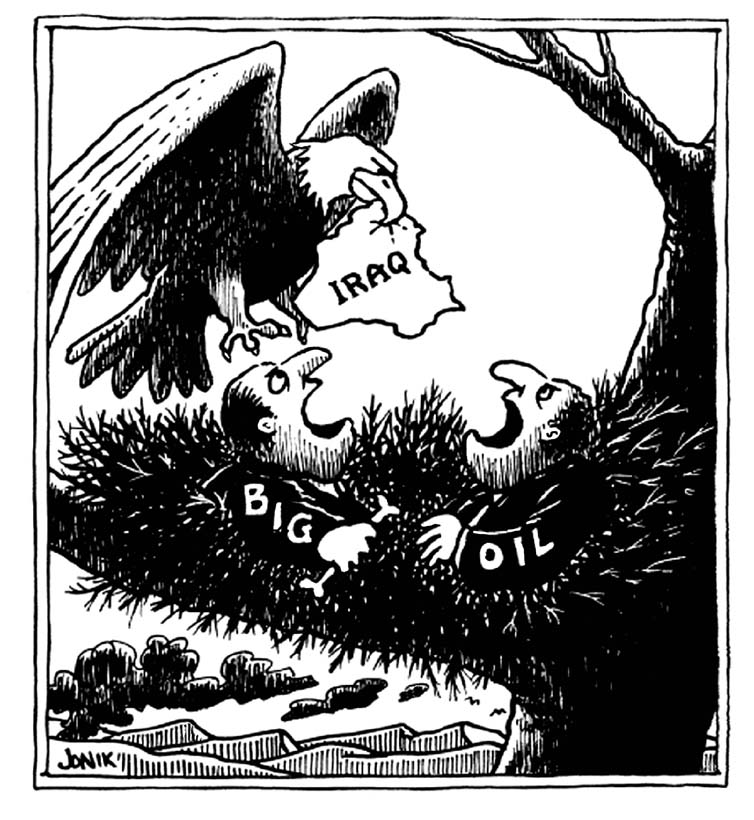 The Pentagon denies it deliberately tried to hide the fact that U.S. troops were exposed to chemical agents, including mustard and sarin, during the Iraq War. The Army on Friday apologized for its failure to properly care for Americans exposed to the chemical agents, promised to provide medical support to those affected and indicated some troops would be eligible for the Purple Heart.
But the Army on Monday said there was never any "conspiracy" to play down or conceal the chemical exposures, including from those who experienced them.
"We would never have told them they weren't exposed," said Juanita Chang, a spokeswoman for Army Under Secretary Brad Carson. "In this day and age of social media and cell phones and pictures, no way. There no reason we would do that."
In October 2014 The New York Times published a lengthy series based on documents acquired through Freedom of Information Act requests and interviews with Iraq War veterans, including 17 who were exposed to chemical agents. The Times said that about 5,000 chemical warheads, shells or aviation bombs were found by U.S. troops following the 2003 invasion.
Officer and enlisted personnel interviewed for the story said they were told to keep silent or provide as little information as possible about such exposures, including to sarin.  m.military.com/daily-news/2015/03/31/army-denies-it-sought-to-hide-troops-chemical-exposure-in-iraq.html
VA Tells Vet it is policy not to help him into the hospital: Call 911 When Donald Siefken drove up to the Seattle VA hospital emergency room earlier this year with a broken foot, all he asked for was a little help getting inside.
Instead, a hospital employee who answered Siefken's cellphone call told him to call 911 himself, then hung up on him, Siefken said.
Frustrated to tears, the 64-year-old retired truck driver and Army vet from Kennewick placed the emergency call while parked just feet away from the ER entrance.
"They won't come out and get me, do you believe that?" Siefken asked an emergency dispatcher, his voice wavering. "They told me to call 911 and hung up on me."  www.seattletimes.com/seattle-news/health/seattle-va-hospital-strands-veteran-outside-er-2/
The Dream Act as Pathway to Conscription "If someone through their merit and hard work earns acceptance into that elite fighting force, where they could die defending you and me, then I leave you with this question," said Rep. Jaime Herrera Beutler (R-Wash.). "What country's flag would you have draped on the casket of that brave soul?"Read more: www.politico.com/story/2015/05/defense-bill-undocumented-immigrant-study-serve-in-military-house-vote-117977.html#ixzz3aMmWFpMn
The International Economic War of the Rich on the Poor
above, Southwestern High in Detroit, fine school, fine athletic field, closed and completely stripped by scrappers. Photo Nick Medvecki.
Saudis Raise a Finger to Obamagogue Saudi Arabia announced on Sunday that its new monarch, King Salman, would not be attending meetings at the White House with President Obama or a summit gathering at Camp David this week, in an apparent signal of its continued displeasure with the administration over United States relations with Iran, its rising regional adversary.
As recently as Friday, the White House said that King Salman would be coming to "resume consultations on a wide range of regional and bilateral issues," according to Eric Schultz, a White House spokesman.
But on Sunday, the state-run Saudi Press Agency said that the king would instead send Crown Prince Mohammed bin Nayef, the Saudi interior minister, and Deputy Crown Prince Mohammed bin Salman, the defense minister. The agency said the summit meeting would overlap with a five-day cease-fire in Yemen that is scheduled to start on Tuesday to allow for the delivery of humanitarian aid.
Arab officials said they viewed the king's failure to attend the meeting as a sign of disappointment with what the White House was willing to offer at the summit meeting as reassurance that the United States would back its Arab allies against a rising Iran. www.nytimes.com/2015/05/11/world/middleeast/saudi-arabia-king-wont-attend-camp-david-meeting.html?hp&action=click&pgtype=Homepage&module=first-column-region&region=top-news&WT.nav=top-news&_r=0
But war-profiteer Obamagogue Promises the Wahabbi Dictators all the Weapons that oil can buy President Barack Obama announced Thursday that he would streamline weapon sales and increase joint military exercises with Persian Gulf allies as part of an "iron-clad commitment" that the United States will help protect them against their neighbor and rival Iran.
"I was very explicit that the United States will stand by our…partners against external attacks," Obama said as he stood among the leaders after a series of meetings with leaders at Camp David, the secluded presidential retreat. "We want to make sure this is not just a photo-op, but a concrete series of steps."
The Gulf nations have been clamoring for specific and aggressive action from the United States since it and five other world powers announced the framework of a deal last month to limit Iran's ability to build nuclear weapons in exchange for the lifting of economic sanctions.
The Gulf Cooperation Council nations that attended the Camp David meeting – Bahrain, Kuwait, Oman, Qatar, Saudi Arabia and the United Arab Emirates – worry that Iran's already growing influence in the region would grow even more after its economy improved without sanctions.  Read more here: www.mcclatchydc.com/2015/05/14/266727/obama-promises-weapons-iron-clad.html#emlnl=Morning_Newsletter#storylink=cpy
Shocker! 10 Members of Congress on Foreign Payrolls The state-owned oil company of Azerbaijan secretly funded an all-expenses-paid trip to a conference at Baku on the Caspian Sea in 2013 for 10 members of Congress and 32 staff members, according to a confidential ethics report obtained by The Washington Post. Three former top aides to President Obama appeared as speakers at the conference.
Lawmakers and their staff members received hundreds of thousands of dollars' worth of travel expenses, silk scarves, crystal tea sets and Azerbaijani rugs valued at $2,500 to $10,000, according to the ethics report. Airfare for the lawmakers and some of their spouses cost $112,899, travel invoices show.
The State Oil Company of the Azerbaijan Republic, known as SOCAR, allegedly funneled $750,000 through nonprofit corporations based in the United States to conceal the source of the funding for the conference in the former Soviet nation, according to the 70-page report by the Office of Congressional Ethics, an independent investigative arm of the House.  www.washingtonpost.com/investigations/10-members-of-congress-took-trip-secretly-funded-by-foreign-government/2015/05/13/76b55332-f720-11e4-9030-b4732caefe81_story.html?hpid=z1
Here are 200 of the highest-paid chief executives in American business. (start at $156.1 million) www.nytimes.com/interactive/2015/05/14/business/executive-compensation.html?hp&action=click&pgtype=Homepage&module=second-column-region&region=top-news&WT.nav=top-news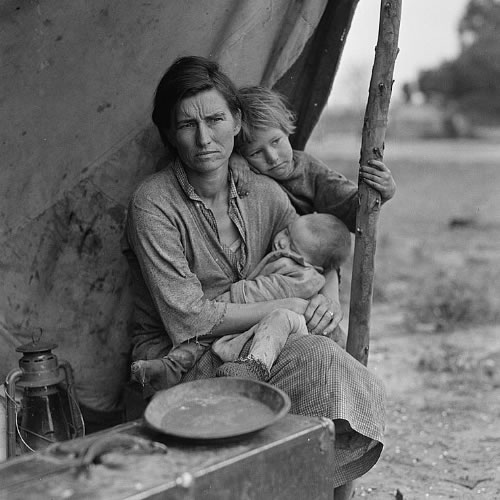 Missouri lawmakers voted Tuesday to remove thousands of families from a welfare program, overriding a veto by the state's Democratic governor.
The new law will reduce Missouri's lifetime limit for the Temporary Assistance for Needy Families cash assistance program, known as TANF, from five years to three years and nine months, starting Jan. 1, 2016. The law also imposes stricter work requirements and directs a portion of Missouri's federal TANF funding to alternatives to abortion and promoting marriage and fatherhood.
About 9,500 people — 6,400 of whom are children — would lose benefits in the first year, according to Department of Social Services estimates cited by The Kansas City Star.http://america.aljazeera.com/articles/2015/5/5/welfare-missouri.html
The Emergence of Fascism as a Popular Mass Movement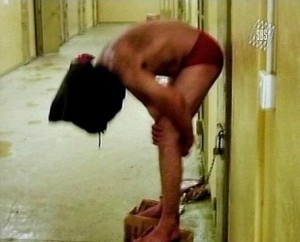 When the Abu Ghraib photos were released, revealing the horrific abuse of Iraqi inmates by American soldiers, we published them on Antiwar.com. They have been up there for 11 years, accumulating a tremendous number of views. If you do a web search for "Abu Ghraib photos," our page is one of the top three hits. During most of that time we ran ads distributed by Google AdSense, with no issue until a few months ago. Without notice, Google pulled our ads. When we asked why, they pointed to these photos: Showing the US government's atrocities violates their "violence and gore" guidelines. Apparently, Google thinks the Internet can't handle the truth. They demanded we take the photo down. We refused. antiwar.com
UN: Scathing Report on US Government Violence and Racism The United States was slammed over its rights record Monday at the United Nations' Human Rights Council, with member nations criticizing the country for police violence and racial discrimination, the Guantánamo Bay Detention Facility and the continued use of the death penalty.
The issue of racism and police brutality dominated the discussion on Monday during the country's second universal periodic review (UPR). Country after country recommended that the U.S. strengthen legislation and expand training to eliminate racism and excessive use of force by law enforcement.
"I'm not surprised that the world's eyes are focused on police issues in the U.S.," said Alba Morales, who investigates the U.S. criminal justice system at Human Rights Watch.
"There is an international spotlight that's been shone [on the issues], in large part due to the events in Ferguson and the disproportionate police response to even peaceful protesters," she said.  america.aljazeera.com/articles/2015/5/11/us-faces-scathing-un-review-on-human-rights-record.html?utm_campaign=wklynewsletter051415&utm_medium=email&utm_source=editorialnewsletter
6 Months Since Tamir Rice Murdered: No interview of Killer Cop When the Cuyahoga County Sheriff's Department made its first public comments on Tuesday about its ongoing investigation into the death last November of 12-year-old Tamir Rice, it provided few details. Nearly six months since Cleveland police fatally shot Rice at a community center park where he had been waving around a toy gun, questions are mounting as to why the investigation has taken so long, especially given explicit surveillance footage of the shooting and the troubling police record of the officer who pulled the trigger.  Mother Jones has learned that the two officers involved in the shooting—Timothy Loehmann, who fired the shots, and Frank Garmback, who drove the police car—still have not been interviewed by investigators from the sheriff's department. http://www.motherjones.com/politics/2015/05/tamir-rice-investigation-cleveland-police
Muslim Bro Morsi Sentenced to Death An Egyptian court on Saturday sentenced to death the deposed president, Mohamed Morsi of the Muslim Brotherhood, along with more than 100 others, for fleeing prison during the 2011 revolt against President Hosni Mubarak.
Mr. Morsi's conviction is the latest sign of the undoing of the uprising that overthrew Mr. Mubarak. Mr. Morsi, who was Egypt's first freely elected leader, now faces the death penalty for escaping extralegal detention — a form of detention that many Egyptians hoped would be eliminated by the revolution.
If carried out, the sentence could make Mr. Morsi a martyr to millions of Islamists in Egypt and around the world. In a statement about the sentencing, Amr Darrag, a Muslim Brotherhood leader who was a cabinet minister under Mr. Morsi, said it was "one of the darkest days of Egyptian history" and a symbol "of the dark shadow of authoritarianism that is now cast back over Egypt."  www.nytimes.com/2015/05/17/world/middleeast/egyptian-court-sentences-ousted-president-morsi-to-death.html?hp&action=click&pgtype=Homepage&module=first-column-region&region=top-news&WT.nav=top-news
White Wisconsin Cop kills Black Youth: No Charges Wisconsin police officer who shot and killed a 19-year-old unarmed biracial man won't face criminal charges in the case.
"I conclude that this tragic and unfortunate death was the result of a lawful use of deadly police force and that no charges should be brought against Officer Kenny in the death of Tony Robinson Jr.," Dane County District Attorney Ismael Ozanne said Tuesday.
Robinson was fatally shot by Officer Matt Kenny, who is white, in Madison, Wisconsin, on March 6, setting off days of protests in the city. His death came amid lingering tensions over the killings by police elsewhere of other unarmed African-Americans that seized national attention.  www.cnn.com/2015/05/12/us/tony-robinson-madison-killing-investigation/
Guilty of Embarrassment to Government, Whistleblower gets 42 months while Petraeus, guilty of mass murder and releasing secrets to his paramour, dances free  A federal court in Alexandria, Virginia sentenced former CIA officer Jeffrey Sterling to three and a half years in prison on Monday in a case that has received widespread condemnation for revealing the "rank hypocrisy" of the U.S. government's war on whistleblowers.
In January, a jury convicted Sterling of violating the Espionage Act and leaking classified information to New York Times journalist James Risen about a botched CIA mission to provide flawed nuclear plans to Iran, known as "Operation Merlin." He was found guilty of nine charges against him and faced as many as 24 years behind bars.
Risen refused to testify against Sterling and many say that the former intelligence official was convicted merely on circumstantial evidence.
Ahead of the sentencing, Sterling's attorneys asked U.S. District Judge Leonie Brinkema to reconsider the proposed terms, arguing that former CIA director and retired general David Petraeus was given a plea deal and shown great leniency despite comparable charges.  www.commondreams.org/news/2015/05/11/guilty-embarrassing-government-cia-whistleblower-gets-42-month-sentence
Solidarity for Never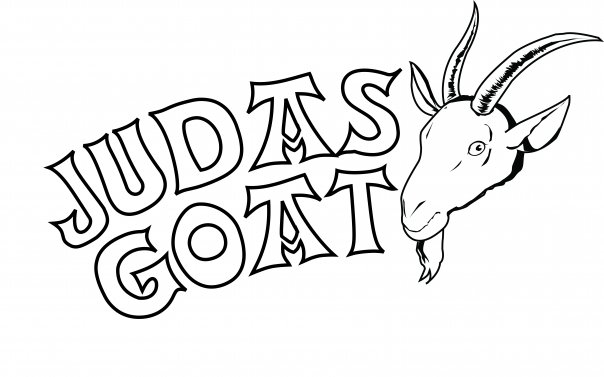 BackASSward Teachers Assn Plans to lobby their way out of capitalist schooling The BATs Teacher Congress will be Groundbreaking and a Family Friendly Event! To be held at the Holiday Inn Capitol, Washington DC Get your free BATs Teacher Congress tickets here – Bring the kids – we will have a student table. If you are attending the Congress please also call NOW and make an appointment for July 23 or 24 with your Representative and/or Senator in DC. If they are not going to be there make one with their aides.   www.badassteacher.org/
UAW Guards for US Capital and Empire Plan to Set up Third-tier low-wage workforce United Auto Workers officials are considering a plan to encourage the Detroit Three auto makers to add thousands of jobs traditionally belonging to auto-parts suppliers, hoping to fuel the union's recent string of modest membership increases.
The catch? The wages wouldn't be great.
UAW President Dennis Williams, gearing up for summer negotiations with General Motors Co. , Ford Motor Co. and Fiat Chrysler Automobiles NV, is under pressure to boost pay for 140,000 union-represented factory workers. With the auto industry awash in profit, he wants to close the compensation gap between entry-level assembly-line employees making $19 an hour and veteran workers earning $28 an hour.
At the same time Mr. Williams is expected to discuss allowing the auto makers to hire new blue-collar employees at an even lower rate—between $10 an hour and $15 an hour, according to people familiar with the matter. These new workers would handle low-skilled jobs such as organizing auto parts in bins, and wouldn't assemble vehicles
"It's a mutual area of interest," UAW Secretary-Treasurer Gary Casteel said in a recent interview. "It has been for some time."  Auto makers say privately they are intrigued by the idea. In the near-term, GM, with an hourly U.S. workforce of about 50,000, could be the biggest beneficiary, according to people involved in the coming negotiations. Bringing more work in house by hiring thousands of new and inexpensive workers could allow it to better control the manufacturing process, shaving tens of millions of dollars off logistics costs and boosting vehicle quality by catching potential problems earlier. As for the 80-year-old union, its willingness to consider a lower pay scale reflects the depth of its interest in bringing jobs under its wing that were outsourced to suppliers in leaner days. The UAW's membership today is far below its peak of 1.5 million workers in 1979.  www.wsj.com/articles/uaw-car-makers-weigh-new-class-of-hires-1431301465
Spy versus Spy
MH-Chaos: Another Sy Hersh Scoop  Hersh is better known today for his My Lai massacre and Abu Ghraib exposés, but it was his MH-CHAOS scoop, which the New York Times called "the son of Watergate," that was his most consequential and controversial—from this one sensational exposé the entire intelligence apparatus was nearly taken down. Hersh's exposés directly led to the famous Church Committee hearings into intelligence abuses, the Rockefeller Commission, and the less famous but more radical Pike Committee hearings in the House, which I wrote about in Pando last year. These hearings not only blew open all sorts of CIA abuses, assassination programs, drug programs and coups, but also massive intelligence failures and boondoggles.
They also revealed to the public for the first time the NSA's secret programs targeting Americans, including co-opting all the major US telecoms and cable telex companies— AT&T, ITT, Western Union and RCA—in a program "vacuuming" all electronic communications, as well as "Project Minaret," in which the NSA wiretapped hundreds or perhaps tens of thousands (depending on the source) of antiwar and leftwing American dissidents. Those hearings led briefly to some real reforms and some half-assed reforms in the intelligence community during the Carter years, all of which were undone as soon as Reagan came to power. (I wrote about the history of Hersh's MH-CHAOS exposé for NSFWCorp here and here.)  pando.com/2015/05/14/lapdogs-redux-how-the-press-tried-to-discredit-seymour-hershs-bombshell-expose-of-the-cias-domestic-spying/
Black Site Poland Pays off Victims of CIA  Renditions Poland is paying a quarter of a million dollars to two terror suspects allegedly tortured by the CIA in a secret facility in this country — prompting outrage among many here who feel they are being punished for American wrongdoing.
Europe's top human rights court imposed the penalty against Poland, setting a Saturday deadline.
It irks many in Poland that their country is facing legal repercussions for the secret rendition and detention program which the CIA operated under then-President George W. Bush in several countries across the world after the 9/11 attacks.
So far no U.S. officials have been held accountable, but the European Court of Human Rights has shown that it doesn't want to let European powers that helped the program off the hook. The court also ordered Macedonia in 2012 to pay 60,000 euros ($68,000) to a Lebanese-German man www.washingtonpost.com/world/europe/poland-makes-payout-to-alleged-victims-of-cia-renditions/2015/05/15/965932da-faea-11e4-a47c-e56f4db884ed_story.html
The Magical Mystery Tour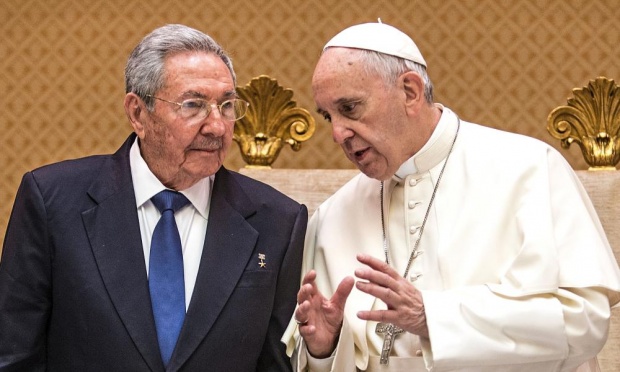 Caudillo II and Billionaire Vatican Banker/Mystic
Cuba has eased its persecution of religion in the last 23 years, but there have been few overtures suggesting the country's executive office might be finding its faith.
That changed Sunday when President Raul Castro said the teachings of Pope Francis had persuaded him not only to take a softer line on religion, but perhaps to return to the Catholic Church and begin worshipping again as he once did, growing up in Jesuit schools.
"As I've already told my council of advisers, I read all of the Pope's speeches," he said. "If the Pope continues to speak like this, sooner or later I will start praying again and I will return to the Catholic Church — and I'm not saying this jokingly."  www.cnn.com/2015/05/10/europe/italy-raul-castro-pope-francis-meeting/

Georgia Principal: Devil Made me a Racist In a fleeting moment of frustration, "the devil" — and not deep-seated racial prejudice — prompted a Georgia high school principal to make racial remarks at a graduation ceremony on Friday.
That's according to TNT Academy Principal Nancy Gordeuk, who has stepped forward to apologize after she was captured on cellphone video condemning people for leaving early by saying: "Look who's leaving… all the black people."
Gordeuk's comments sparked an immediate uproar, with people in the crowd angrily approaching the podium and exiting the ceremony in protest. On social media, the comments provoked even more outrage as people all over the country called for her resignation.  www.washingtonpost.com/news/morning-mix/wp/2015/05/10/apologetic-georgia-principal-blames-the-devil-for-racist-remark-at-graduation-ceremony/?hpid=z4
The Best and Worst Things in the History of the World
So Long