December 20th, 2014 / Author: rgibson
We Say Fight Back!
Revolution Redefined: "We're going to be like China or Vietnam, a socialist country with capitalism,"said Maria E Lena Hernandez, a senior Communist party official…."It's going to be hard, but it is necessary for the revolution."  ttp://www.nytimes.com/2014/12/20/world/crucible-of-cuban-zeal-redefines-revolutionary.html?_r=0
History Won't Absolve This....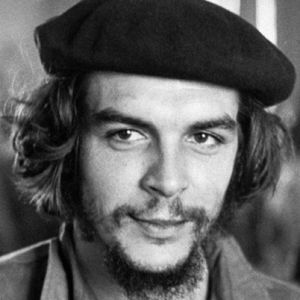 US Companies Flock to Cuba! Cheap Labor! Raw Materials! Markets! Regional Control! Brothels! Casinos! Good old days! PepsiCo wants in. So do Caterpillar and Marriott International.
Within hours of President Obama's historic move to restore full diplomatic relations with Cuba, companies in the United States were already developing strategies to introduce their products and services to a market they have not been in for the better part of 50 years — if ever.
"Cuba is a potential market for John Deere products and services," Ken Golden, a spokesman for Deere & Company, a leading maker of farm and construction equipment based in Illinois, said by email.  http://www.nytimes.com/2014/12/19/business/us-businesses-assess-cuba.html?_r=0
The two secret heroes of the US-Cuba deal: Pope Francis (billionaire superstitious flimflammer) and Canada  If Canada was essential for providing the Americans with a safe and secure forum for talks, then Pope Francis played a similar role in helping to bring the Cuban leaders to the negotiating table. And, unlike Canadian officials, who did not sit at from the formal talks, Vatican officials participated actively in discussions.
Pope Francis' role included sending a personal letter to both Obama and Raul Castro over the summer urging them to reach a deal (talks were already ongoing at that point). Francis also reportedly raised the issue repeatedly in his meeting with Obama in March. And Francis hosted the final negotiation session at the Vatican, where Vatican officials participated in the talks.
Pope Francis has an obvious and very important role to play in talks, especially in building trust with the Cuban leadership. Francis, the first-ever pope from Latin America, is seen in the region as someone who can talk to the US but who is sympathetic to long-held Latin apprehensions about American dominance in the region. So he is politically well-positioned as an intermediary that the Cubans can trust.  http://www.vox.com/2014/12/17/7408955/cuba-deal-pope-francis-canada
Socialism: Capitalism (NEP, ND, etc) with a purportedly benevolent party at the helm. 
Regime Change in Cuba (Roberts)  Normalization of relations with Cuba is not the result of a diplomatic breakthrough or a change of heart on the part of Washington. Normalization is a result of US corporations seeking profit opportunities in Cuba, such as developing broadband Internet markets in Cuba.
Before the American left and the Cuban government find happiness in the normalization, they should consider that with normalization comes American money and a US Embassy. The American money will take over the Cuban economy. The embassy will be a home for CIA operatives to subvert the Cuban government. The embassy will provide a base from which the US can establish NGOs whose gullible members can be called to street protest at the right time, as in Kiev, and the embassy will make it possible for Washington to groom a new set of political leaders.
In short, normalization of relations means regime change in Cuba. Soon Cuba will be another of Washington's vassal states.  http://www.paulcraigroberts.org/2014/12/19/regime-change-cuba-paul-craig-roberts/
Hundreds of students from high schools across Oakland walked out of class Monday to rally at Fruitvale BART Station, joined by community supporters as well as teachers and other school workers, as the wave of protest triggered by grand juries in Ferguson, Missouri and Staten Island, New York refusing to indict the cops who killed Michael Brown, Jr. and Eric Garner continues to build (Jack Gerson):
• Across the bay, also on Monday afternoon, the Black Student Union at San Francisco's Mission High School organized a citywide assembly addressed by Michael Brown, Sr. and Cephus Johnson (uncle of Oscar Grant, the unarmed young black man murdered six years ago at Fruitvale Station by BART cop Johannes Mehserle).
• Two days later, on Wednesday morning, dozens of Oakland students walked out of class again to hold a spirited rally in front of OUSD headquarters. (See video at https://www.youtube.com/watch?v=M791HEM4jl0&feature=youtu.be).
• A week earlier, the local school board in San Leandro (which borders Oakland), yielded to organized opposition from students, schoolworkers, and community and rejected a proposal to pay for more cops in the schools by diverting $1 million from funding counselors and other key educational programs.
Speakers at the mass student rally at Fruitvale BART emphasized that they were fighting conditions they themselves face every day. "We're all fighting against police brutality, not only for Michael Brown, but for myself too," said student Francisco Martinez. "School should be a safe space where we can learn and not be brutalized by security." Speakers called for the immediate dismissal of Oakland Unified School District (OUSD) cop Barhin Bhatt, who in 2011 shot and killed Raheim Brown, an unarmed young black man, at Skyline High School. Students also chanted "Cops Out of the Schools," demanding that OUSD school board disband its police force, scrap the armored vehicles they've received from the U.S. military, and redirect the $6 million / year they've been spending on school cops to what's really needed, like smaller class size, more counselors, more and better resources.  http://weknowwhatsup.blogspot.com/2014/12/california-fight-police-violence-cops.html
Turkey: 100 and more teachers fight cops for secular education  More than 100 people were detained Dec. 20 following a police crackdown on a demonstration in central Ankara organized by a teachers' union.
The demonstrators gathered in the morning in the Turkish capitol's Tandoğan Square upon a call from teachers' union Eğitim-İş to demand "Respect to Secular Education and Labor."
Police used pepper spray, water cannons and tear gas to disperse the teachers when a group reportedly insisted on marching towards Kızılay.
Some fear that this could be threatened by President Recep Tayyip Erdogan, who founded the ruling Islamic-rooted Justice and Development Party. He has recently made statements on education, which some have interpreted as a signal that he is planning to bring more religion into the classrooms.
Last year, Turkey's parliament lifted a long-standing ban on Islamic headscarves in the civil service and this past September, it removed a ban on female students wearing them in high schools.http://revolution-news.com/turkey-100-teachers-protesting-secular-education-face-pepper-spray-tear-gas-water-canon-arrest/
The Little Red Schoolhouse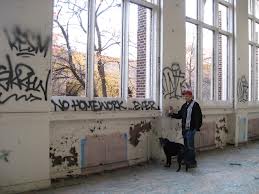 Rouger Bill Boyer in Detroit School–scrapped with some joyous graffiti
So Long, Nine More Detroit Schools Detroit Public Schools plans to close two dozen schools over the next several years and its deficit has grown to nearly $170 million, new financial documents show.
Nine schools could be shuttered in 2015-16. But DPS employees may eventually see small pay increases.
The district's worsening financial troubles are reflected in the latest version of a plan that DPS created to show the state how it intends to eliminate its deficit. The district gave the plan to the Michigan Department of Education on Wednesday. The plan is still awaiting approval.
The deficit as of June 30 has been revised to $169.5 million, more than 30% higher than the $127-million figure DPS officials used at the time. The plan places blame largely on a reduction in state and federal funding sources.  http://www.freep.com/story/news/local/michigan/detroit/2014/12/19/deficit-spikes-detroit-public-schools/20670763/
Community Opus Project  The benefits to a child of of learning music at an early age are diverse and far-reaching, even transformational. About 15 years ago, elementary schools began to drastically cut back or eliminate music education programs which led to an immense gap between those who have access to it and those who don't. Schools without music programs are most often located in low-income neighborhoods serving students whose families cannot afford tuition or tutors to teach them music. In response to this urgent growing need, and guided by our institutional vision, SDYS launched the Community Opus Project in 2010. Inspired by the impact of the El Sistema movement in Venezuela, SDYS strongly believes music education can be a powerful vehicle for change in our own region.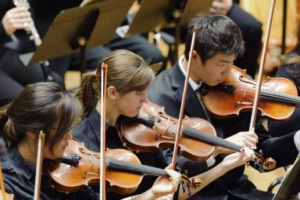 The Opus Project is a community based music program for at-risk youth in San Diego County. It was designed as a free after-school instrumental music program to demonstrate the positive affects that learning and performing music has on students, engage parents and teachers, build community support for music education, and advocate for its return to schools. The program began with 65 third-graders at two schools in the Chula Vista Elementary School District, which had cut its music program many years earlier. SDYS' strategy worked! After less than three years of the program, the District was convinced of music's tremendous value and committed to returning its in-school music education program for all of its students. Today, more than 3,000 students are learning music as part of their regular curriculum. The District's goal is to return music to all students by 2025.  http://www.sdys.org/community-opus-project
The college trap that keeps people poor–The odds are stacked against low-income Americans seeking the education they need to move up.  The American economy has stopped working the way it used to for millions of Americans. The path from poverty to the middle class has changed — now, it runs through higher education.
In 1965, a typical man whose education stopped after four years of high school earned a salary 15 percent higher than the median male worker.
By 2012, a high-school-only grad was earning 20 percent less than the median. The swing has been even more dramatic for women who stopped their education after high school: They earned almost 40 percent more than the median female salary in 1965 and 24 percent less in 2012.
College graduates, meanwhile, have widened their income advantage over high school grads, as several recent studies demonstrate — including one from MIT economist David Autor, who found that the annual income gap between a college-educated family and a high-school-educated one grew by $28,000 over the past 35 years, after adjusting for inflation. Nine out of 10 children who grow up at the bottom of the income ladder but then graduate from college move up to a higher economic bracket as adults, according to the Pew Charitable Trusts. Less than half of kids without a degree make the same leap.
That creates a paradox: Being poor is a big impediment to getting the education that lifts you out of poverty.
Study after study shows students from wealthier families are increasingly more likely to graduate from college than students from low-income families. Statistics from the federal Education Department show that high-income students who score poorly on standardized tests are more likely to earn degrees than low-income students who notch high test scores.  ..
Why is it so hard today for the children of poverty to finish the schooling they need to climb into the middle class? Researchers blame changes in society and the economy, which have made it easier for students to drop out or be discouraged from enrolling in the first place.
When you live on the margins, economists are discovering, even the smallest disruption can knock you off course and out of school. Things like your car breaking down, or your neighbor saying she can't watch your child anymore, or your boss threatening to fire you if you don't work more hours in your low-wage job.  http://www.washingtonpost.com/sf/business/2014/12/15/the-college-trap-that-keeps-people-poor/
Did the editors know this letter was satire? It was actually published. Published in the Statesmen Journal (Oregon), December 18, 2014, as "Is trimming recess really the best decision?" It was inspiring to read the Dec. 15 article "Recess cut short for some Salem-Keizer kindergartners" (Dec. 15). 
 Let's get rid of recess and focus completely on academics. The unfortunate tendency of children to want to play and enjoy themselves must stop, despite the claims of mushy-minded "experts" who claim that play improves "social and emotional development," whatever that is.
 Children should not be allowed to behave like children.
 Stephen Krashen 

The International Hot War of the Rich on the Poor
Tomgram: Adam Hoschild–thank you for making war  Often enough when something goes missing, it takes a while to realize that it's gone.  An example that came to me recently is the once-commonplace word "peace." It's not just that, in a time of public dissatisfaction with America's wars, there's no mention of a "peace movement" or "peace signs," but that in wartime Washington, when it comes to the world rather than the domestic realm, the very idea of "peace" has gone missing in action. Once upon a time, even in the midst of war, politicians still talked of peace — of a future, that is, in which whatever war was underway had ended and some other way of existence was imaginable. But it turns out that there was a prerequisite for that: you had to believe that one day the state of war would indeed be over, that someone would win or "peace negotiations" would begin.
These days in Washington that turns out to be unimaginable. Think of it as part of a post-9/11 sea change. It didn't take long after the World Trade Center and the Pentagon were attacked for the top officials of the Bush administration (and their neocon cronies) to begin imagining a "wartime" that would never end. "World War IV" or "the Long War," as they liked to call it, had begun. In fact, they road-tested a number of names meant to catch the spirit of the moment as they imagined it, though the only one that stuck was "the Global War on Terror." From the beginning, it was seen as a multi-generational struggle stretching off into the fog of time.  In that light, the national security state was massively built up to offer Americans eternal safety from "terror" in a world in which danger would never be more than a hijacked plane away.  That structure has now reached monumental proportions, becoming embedded in Washington and in "the homeland" in a way that's undoubtedly beyond dislodging in any foreseeable future  http://vietnamfulldisclosure.org/index.php/tomgram-adam-hochschild-thank-you-for-making-war/
Having Never Left–thousands of US troops and how many mercs (?) back to Iraq  (still no grand strategy, no strategy, and disjointed tactics for the future cannon fodder of America) There are currently about 1,700 U.S. troops in Iraq, and President Barack Obama has authorized up to 3,000. More than 1,000 U.S. troops are expected to be deployed in the coming weeks to increase the effort to advise and assist Iraq units at the higher headquarters levels and also to conduct training at several sites around the country.  KBR cheers again!   http://bigstory.ap.org/article/43eef9c7a80a4a4682dc87b5e64d0925/more-us-troops-going-iraq-couple-weeks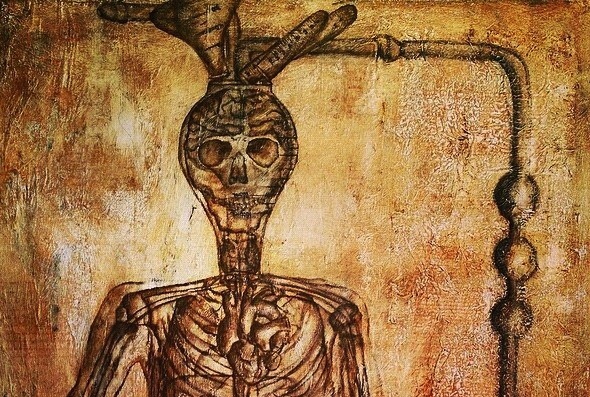 Human Experimentation and the US Torture Programs If journalists and officials began talking about the tests that CIA psychologists conducted on suspected terrorists at U.S. black sites, would Americans demand the prosecution of those responsible?
Beyond a handful of low-level troops and contractors, no one—including the officials in charge—has been held accountable for the grisly tortures that were detailed in the Senate report on the CIA's post-9/11 detention and interrogation program, writes Lisa Hajjar, a professor of sociology at UC Santa Barbara. "Indeed, impunity has been virtually guaranteed as a result of various Faustian bargains" between the CIA, Congress and the White House, she says. "An American majority, it seems, has come to accept the legacy of torture.
"Human experimentation, in contrast, has not been politically refashioned into a legitimate or justifiable enterprise. Therefore, it would behoove us to appreciate the fact that the architects and implementers of black-site torments were authorized at the highest levels of the White House and CIA to experiment on human beings. Reading the report through this lens casts a different light on questions of accountability and impunity."
Hajjar continues: "[T]he experimental nature of the interrogation and detention techniques" used by the CIA "is clearly evident in the Senate Intelligence Committee's executive summary of its investigative report, despite redactions (insisted upon by the CIA) to obfuscate the locations of these laboratories of cruel science and the identities of the perpetrators."
The report reveals the CIA hired psychologists James Mitchell and Bruce Jessen to design interrogation and detention procedures that they and others would apply to suspects imprisoned in the agency's secret "black sites" across the globe. Neither Mitchell nor Jessen possessed the qualifications that are standard for military interrogators, nor did they have specialized knowledge about al-Qaida or relevant cultural or linguistic knowledge. "What they had was Air Force experience in studying the effects of torture on American prisoners of war, as well as a curiosity about whether theories of 'learned helplessness' derived from experiments on dogs might work on human enemies," Hajjar writes. http://www.truthdig.com/eartotheground/item/human_experimentation_was_a_core_feature_of_the_cia_torture_progra_20141218#14190619699241&action=collapse_widget&id=577102
Taibbi: The 10 Craziest (most barbaric) parts of the Torture report                 http://www.rollingstone.com/politics/news/10-craziest-things-in-the-senate-report-on-torture-20141210?page=3

above, Torquemada, the Grand Inquisitor  https://www.mtholyoke.edu/acad/intrel/pol116/grand.htm
Stratfor Head: Overthrow in Ukraine was the Most Blatant Coup in History  n a December 19th interview in the Russian magazine Kommersant, George Friedman, who is the Founder and CEO of Stratfor, the 'Shadow CIA' firm, says of the overthrow of Ukraine's President Viktor Yanukovych that occurred on February 22nd of 2014: "It really was the most blatant coup in history." Perhaps he is saying this because of the videos that were uploaded to the Web which showed it to be so, but this statement by him contradicts the description that is asserted by the U.S. White House and the European Union, and the Western press, which description is that Yanukovych's overthrow was instead just the result of the U.S. Government's $5+ billion expense since 1991 to establish 'democracy' in Ukraine.
Friedman further says that "The Russian authorities can not tolerate a situation in which western armed forces will be [in Ukraine] a hundred kilometers from Kursk or Voronezh [in Russia]", and that the goal of the U.S. is to "maintain the balance of power in Europe, helping the weaker party," which he says is Europe. He furthermore says, "The United States considers the most dangerous potential alliance to be between Russia and Germany. This would be an alliance of German technology and capital with Russian natural and human resources." So: the U.S. is trying to antagonize Germans against Russia. This will weaken both of them. However, that would be not a "balance of power" but an increasing imbalance of power in favor of the United States. The Russian interviewer failed to catch his inconsistency on that.
Friedman was consistent with the U.S. Government's line that Russia is a threat to the U.S.; he said: "No American president can afford to sit idly by if Russia becomes more and more influential." He said that this is especially the case in the Middle East, and regarding Syria. But he then clarified himself, "I'm not saying that Russia's intervention in the Syrian conflict was the cause of the Ukrainian crisis, it would be a stretch." Regarding Ukraine, he said: "The bottom line is that the strategic interests of the United States are to prevent Russia from becoming a hegemon. And the strategic interests of Russia are not to allow the US close to its borders."  http://www.opednews.com/articles/Head-of-Stratfor–Private-by-Eric-Zuesse-Corruption_Genocide_People_Barak_Obama_Propaganda-141220-746.html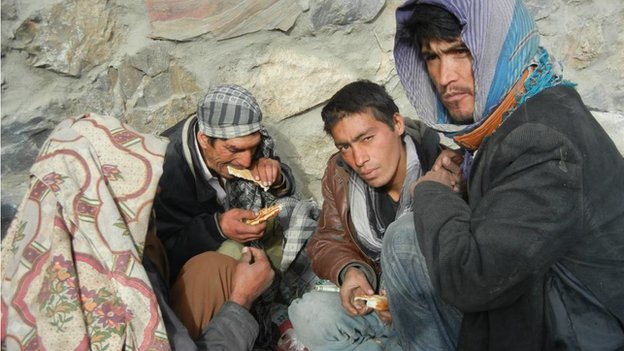 Another US Legacy: Heroin Addiction in Kabul and Afghanistan This is where Kabul's surging numbers of heroin addicts gather to smoke, inject and occasionally die — usually with an intently staring audience. Some look on in judgment, others with pity.
As opium cultivation has soared in Afghanistan over the course of the war, addiction levels have followed. Kabul residents have increasingly watched the problem play out in public, a spectacle in a city with few others.
"We just watch them," Ali Juma, 30, a construction worker, said. "We want to see the fate of these people."
On a recent afternoon, some of the observers covered their noses, partly because of the stench below and partly because they worried that the smoke wafting up might trigger addiction in them, they said.  http://www.nytimes.com/2014/12/21/world/in-a-sorrowful-pastime-kabul-residents-watch-as-drug-addiction-climbs.html?action=click&pgtype=Homepage&module=photo-spot-region&region=top-news&WT.nav=top-news&hp&_r=0
IslamoFascists Attack School–141+ dead (131+ Kids)  Officials say the attack in the north-western city is over, with all the attackers killed. Seven militants took part in all, according to the army.
Scores of survivors are being treated in hospitals as frantic parents search for news of their children.
The attack – the Taliban's deadliest in Pakistan – has been widely condemned.
Describing the attack from his hospital bed to the BBC's Shaimaa Khalil, Shahrukh Khan, 17, said a gunman had entered his classroom and opened fire at random.
As he hid under a desk, he saw his friends being shot, one in the head and one in the chest. Two teachers were also killed.
A Taliban spokesman told BBC Urdu that the school, which is run by the army, had been targeted in response to military operations.
Hundreds of Taliban fighters are thought to have died in a recent offensive in North Waziristan and the nearby Khyber area.  http://www.bbc.com/news/world-asia-30491435
The International Economic War of the Rich on the Poor
Currency Wars become Hot Wars Russia has a new enemy: the currency markets. Russia's government is in the middle of an all-out fight to preserve the value of the ruble in the face of plummeting oil prices and Western sanctions over the Ukraine crisis. In the boldest move yet to stanch the bleeding, the Central Bank of Russia announced a stunning interest rate increase in the middle of the night.
Its main deposit rate is now 17 percent, up from 10.5 percent when Russian banks closed for business on Monday. The rate increase, one of the largest ever announced by the central bank, echoes the drastic measures taken during the 1998 crisis when Russia defaulted on its debt and devalued the ruble.
The question is whether the move — announced on the central bank's website at 1 a.m. in Russia — will appease the markets. If it doesn't, investors may view the rate increase as a sign of increasing disarray.  http://www.nytimes.com/2014/12/16/business/international/russia-central-bank-abruptly-raises-key-interest-rate.html?hp&action=click&pgtype=Homepage&module=second-column-region&region=top-news&WT.nav=top-news&_r=0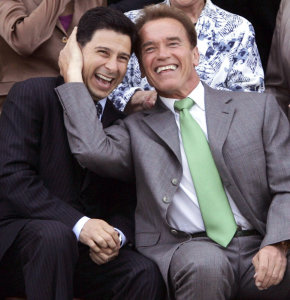 The Vile Deal the Gropenfuhrer Cut with his pal, the father of a murderer The Nuñez family had money and vast connections. But on his family's side was the work of experienced detectives, a tough-minded prosecutor and the rule of law. Surely no amount of money or influence could trump all of that.  http://graphics.latimes.com/nunez-santos/
India's staggering wealth gap  For one, the difference in the wealth share held by India's poorest 10 per cent and the richest 10 per cent is enormous; India's richest 10 per cent holds 370 times the share of wealth that it's poorest hold.  India's richest 10 per cent have been getting steadily richer since 2000, and now hold nearly three-quarters of total wealth.  India's 1 per centers – its super-rich – have been getting richer even faster. In the early 2000s, India's top 1 per cent held a lower of share of India's total wealth than the world's top 1 per cent held of its total wealth. That changed just before and after the global recession – though the world's super-rich are recovering – and India's top 1% holds close to half of the country's total wealth.  Not surprisingly, India then dominates the world's poorest 10 per cent, while China dominates the global middle class and the United States the world's rich.  The world's super-rich – the top 1 per cent – is overwhelmingly American. Indians make up just 0.5 per cent of the world's super-rich.  http://www.thehindu.com/data/indias-staggering-wealth-gap-in-five-charts/article6672115.ece
The Emergence of Fascism as a Popular Mass Movement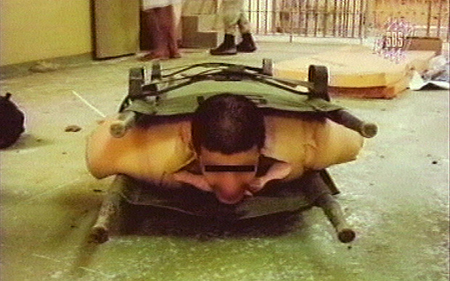 above, prisoner prepped for rectal feeding–Abu Ghraib
A majority of Americans support CIA torture program  A majority of Americans believe that the harsh interrogation techniques used on terrorism suspects after the Sept. 11, 2001, attacks were justified, even as about half the public says the treatment amounted to torture, according to a new Washington Post-ABC News poll.
By an almost 2-1 margin, or 59-to-31 percent, those interviewed support the CIA's brutal methods, with the vast majority of supporters saying they produced valuable intelligence.
In general, 58 percent say the torture of suspected terrorists can be justified "often" or "sometimes."  http://www.dailykos.com/story/2014/12/16/1352246/-A-majority-of-Americans-support-CIA-torture-program?detail=facebook#
Timeline: Timeline: The Tortured History of the Senate's Torture Report  The Senate began investigating the CIA's detainee program nearly six years ago. It completed a draft of its report two years ago. Today, the Senate Intelligence Committee has finally released the report's blistering executive summary. (The full report remains classified.) What took so long? It's a tale of White House indecisiveness, Republican opposition, and CIA snooping.    http://projects.propublica.org/graphics/torture-report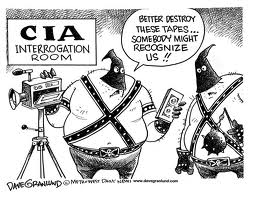 CLG Exclusive: CIA Torture Queen Bought $825K House While Torturing Her Way to the Top By CLG staff writer, www.legitgov.org 20 Dec 2014
The redacted (525 of 6,700 pages) C.I.A. torture report has revealed possible war crimes and violations of the Nuremberg ban on human experimentation by C.I.A. agents and U.S. military contractors. On December 19, 2014, journalists Glenn Greenwald and Peter Maass revealed the name of the C.I.A. senior officer at the center of the C.I.A.'s torture scandals: Alfreda Frances Bikowsky.
Now, CLG can report that Alfreda Bikowsky purchased (and likely still lives in) a well-appointed ranch house in Mclean, Virginia. Nestled in a wooded lot at 1437 Brookhaven Drive, the well-concealed house is a short 19-minute, 12-mile commute to the Central Intelligence Agency in Reston, Virginia. Formerly owned by Michael E. Geltner, the property was sold to Bikowsky for a mere $825,000 by realtor Michael Chang in April of 2012.
Thus, while Bikowsky's victims are probably scarred for life, she apparently lives quite comfortably under White House and intelligence cover in a lovely northern Virginia McMansion.
Reporting for the New Yorker on December 18, investigative reporter Jane Mayer had this to say about Bikowsky's illustrious career at the C.I.A.:
The NBC News investigative reporter Matthew Cole has pieced together a remarkable story revealing that a single senior officer, who is still in a position of high authority over counterterrorism at the C.I.A.–a woman who he does not name–appears to have been a source of years' worth of terrible judgment, with tragic consequences for the United States. Her story runs through the entire report. She dropped the ball when the C.I.A. was given information that might very well have prevented the 9/11 attacks; she gleefully participated in torture sessions afterward; she misinterpreted intelligence in such a way that it sent the C.I.A. on an absurd chase for Al Qaeda sleeper cells in Montana. And then she falsely told congressional overseers that the torture worked.  http://www.legitgov.org/CLG-Exclusive-CIA-Torture-Queen-Bought-825K-House-While-Torturing-Her-Way-Top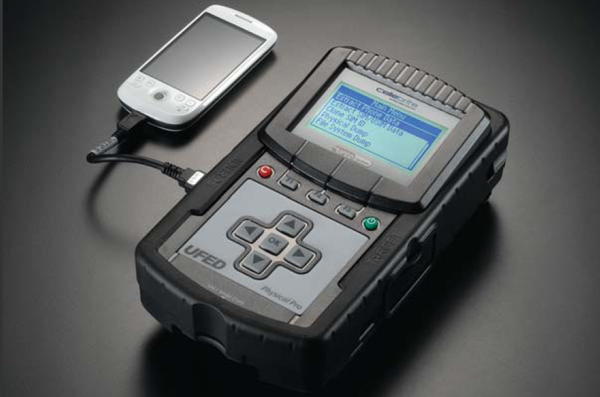 San Diego Coppers Sued–spying on Cellphones  The San Diego Police Department is being sued by a civil rights organization over the possible use of dragnet-capable 'Stingray' cellphone surveillance technology that has given national police observers pause for its widespread tracking capabilities.
San Diego police have long chosen to withhold details about whether it uses an International Mobile Subscriber Identity catcher (IMSI), which emulates the functionality of a cell phone tower in order to interact with a nearby mobile phone. Commonly known as Stingrays, a popular brand name, they can be used to capture and intercept the contents of communications, including calls, text messages, or internet activity. Many IMSI catchers are used in dragnet fashion, scooping up information about every phone in range.
The First Amendment Coalition presented in the lawsuit a heavily-redacted invoice provided by the San Diego Police Department (SDPD) that confirmed $33,000 was spent to acquire or use IMSI-catching technology, yet SDPD will not provide further information to the group or news organizations,according to the Union-Tribune of San Diego.  http://rt.com/usa/215735-sandiego-police-phone-tracking/
The Elf on the Shelf is preparing your child to live in a future police state, professor warns  For some, the Elf on the Shelf doll, with its doe-eyed gaze and cherubic face, has become a whimsical holiday tradition — one that helpfully reminds children to stay out of trouble in the lead-up to Christmas.
For others — like, say, digital technology professor Laura Pinto — the Elf on the Shelf is "a capillary form of power that normalizes the voluntary surrender of privacy, teaching young people to blindly accept panoptic surveillance and" [deep breath] "reify hegemonic power."
I mean, obvs, right?
The latter perspective is detailed in "Who's the Boss," a paper published by the Canadian Centre for Policy Alternatives, in which Pinto and co-author Selena Nemorin argue that the popular seasonal doll is preparing a generation of children to uncritically accept "increasingly intrusive (albeit whimsically packaged) modes of surveillance."
Before you burst out laughing, know that Pinto comes across as extremely friendly and not at all paranoid on the phone. She's also completely serious  http://www.washingtonpost.com/blogs/style-blog/wp/2014/12/16/the-elf-on-the-shelf-is-preparing-your-child-to-live-in-a-future-police-state-professor-says/?tid=pm_lifestyle_pop
Pentagon Anti-bomb force "improperly retained" information on USers  The Pentagon's taskforce charged with stopping insurgent bombs has for years inappropriately acted as an intelligence agency, according to a declassified internal report obtained by the Guardian.
The Joint Improvised Explosive Device Defeat Organization (JIEDDO) collected information on American companies and their executives, people inside the United States, US military personnel and Afghan farmers. Despite internal Pentagon criticism, it continues to carry out intelligence functions.
JIEDDO used aliases and impersonated US college students to gather information. It pursued US firms doing business with a Pakistani company with no real ties to terrorism. It collected and "improperly retained" US telephone numbers, as well as those from among the US' "Five Eyes" intelligence partners: the UK, Australia, New Zealand and Canada. On at least one occasion, JIEDDO mishandled information it accessed from a National Security Agency database.
JIEDDO disputes that it actually "collected" intelligence, preferring to say it "aggregated" already-existing intelligence and public data.
Some of JIEDDO's intelligence work, particularly the collection of data on US companies, occurred "at the behest of [JIEDDO] leadership". All of it violated a raft of Defense Department and executive-branch regulations, up to and including Executive Order 12333, a foundational intelligence guideline. Those violations led to the first-ever establishment of an inspector general within JIEDDO, William Rigby.
JIEDDO's previously unknown intelligence activities are detailed in an 80-page investigation conducted by the Pentagon inspector general, issued secretly in April and acquired by the Guardian and other news organizations through the Freedom of Information Act. It is the latest example of a post-9/11 proliferation of intelligence operations by unapproved US government organizations.  http://www.theguardian.com/us-news/2014/dec/19/pentagon-bomb-force-intelligence-americans?CMP=ema_565
Solidarity for Never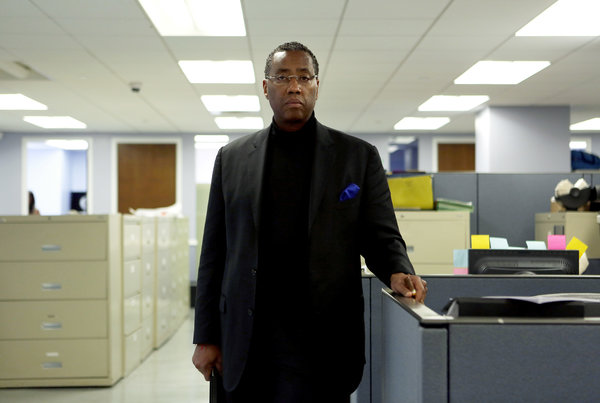 A High watermark of US Unionism and Affirmative Action: The Rikers Prison Guards Union  With brutality by guards at the Rikers Island jail complex rising at an alarming rate, the chief investigator for the New York City Correction Department stood before a roomful of senior officers and union leaders in the summer of 2012 and outlined her plans to crack down on abuse and send more cases to prosecutors.
The presentation infuriated one man in particular, Norman Seabrook, the powerful president of the Correction Officers' Benevolent Association, who believed the incidents should be handled internally. For the next two years he did everything in his power to get rid of the investigator, Florence Finkle. He helped scuttle some of her investigations, got one of her top people transferred, called for her resignation and denounced her on his weekly radio show.
In August, he finally got his wish: Ms. Finkle was forced out, replaced by a former senior Police Department official — a childhood friend of Mr. Seabrook's.
Over his two decades as president of the union, Mr. Seabrook has come to exert extraordinary control over the Correction Department, consulting with commissioners on key appointments, forging alliances with high-ranking uniformed correction leaders and, more recently, speaking regularly with Mayor Bill de Blasio about department policy. His influence has paid enormous dividends for his members, but it has also fed a culture of violence and corruption at Rikers, an investigation by The New York Times found.
The investigation involved scores of interviews, with former correction commissioners, former senior City Hall aides, and current and former department officials, and reviews of internal emails and other documents, as well as several lengthy interviews with Mr. Seabrook himself. What emerged was a portrait of a labor leader who wields remarkable power through a combination of political savvy and intimidation.
"I came to think that my wardens believed Norman was more important to their career than I was," said Martin F. Horn, who served as commissioner from 2003 to 2009.
Mr. Seabrook's power has cut two ways.
Under his leadership, correction officers, long overlooked among the city's uniformed services, have seen large gains in salary and pension benefits, reaching parity with firefighters and police officers. Like Mr. Seabrook, the overwhelming majority of his members are black. They have risen to dominate the top ranks of the department, making it far more diverse than the Police and Fire Departments, where most of the leadership is white.  http://www.nytimes.com/2014/12/15/nyregion/at-rikers-a-roadblock-to-reform.html?ref=nyregion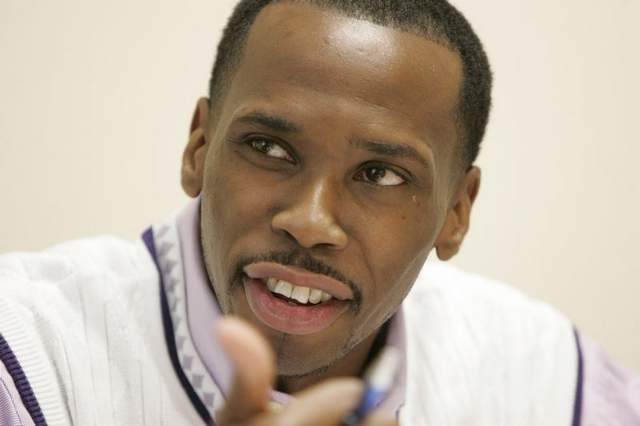 Union Hack who stole from the poorest of the poor children gets light sentence  Robert Davis, the former Highland Park school board member and self-styled anti-corruption crusader, was sentenced to 18 months in federal prison Thursday for corruption.
Davis was portrayed as a reverse Robin Hood who stole almost $200,000 from the cash-strapped Highland Park schools and blew the cash at car dealerships, hotels, bars and a custom-clothing store.
The sentence and conviction caps a downfall for a union activist who was once the youngest elected public official in Highland Park. Davis spent two years purportedly fighting government corruption and mounting serial lawsuits against the school district, state and attempts to restructure Detroit's finances. Prosecutors called the lawsuits largely frivolous and designed to deflect attention from his thievery.
"You were on the way to greatness," U.S. District Judge Arthur Tarnow told a teary Davis. "Selfishness is a good word to describe why you are here. Greed is another."
The sentence is six months less than the term sought by federal prosecutors, who labeled Davis a bankrupt bully who cheated one of the poorest school districts in the state out of much-needed money.
"He's not the voice of the people," Assistant U.S. Attorney Sheldon Light told the judge. "He's the voice of Robert Davis seeking his own glory."
Davis, 35, was weepy, remorseful and begged for mercy. At one point, he broke down while apologizing to his 10-year-old son and family, then blamed his thievery on youth and immaturity….
After pleading guilty, he was fired from the American Federation of State, County and Municipal Employees union.
The money Davis stole came from a Highland Park schools contractor hired to boost enrollment at the struggling district.
Davis used two companies to funnel school district cash into a bank account he controlled in the name of a purported charity called Citizens United to Save Highland Park Schools.
"Perhaps it should have been (called): Robert Davis Fund to Loot Highland Park Schools," prosecutors wrote in a sentencing memorandum.
While Davis stole the money, Highland Park enrollment plummeted and the district's deficit ballooned, eventually climbing to $7.6 million.   http://www.detroitnews.com/story/news/local/wayne-county/2014/12/18/davis-sentencing/20586071/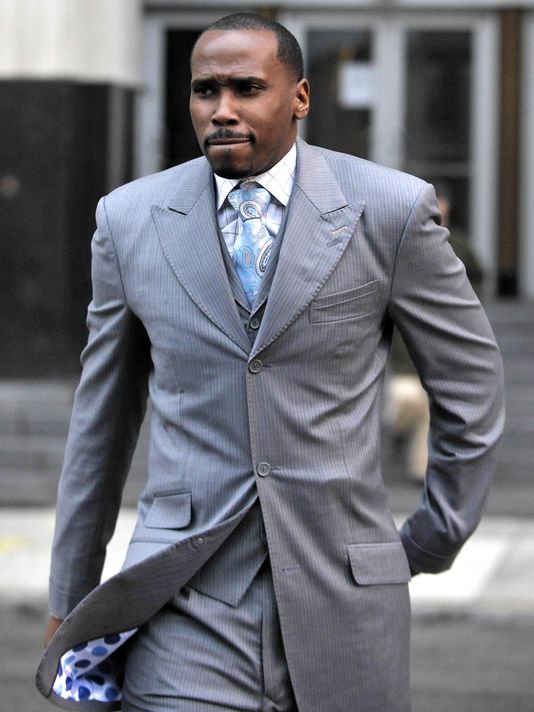 Davis photo by Todd Macinturf
White House Refuses to Meet with Grieving Black Mothers Whose Son Were Executed by Cops  With Washington reeling from the spontaneous uprisings against police terror that continue nationwide, the Obama administration announced the formation of a commission to investigate police terror against African-American communities and especially its men and boys. Not since the 1960's civil rights movement has the country experienced a popular uprising that cuts across this broad a spectrum of American society's racial and generational barriers. Only two years shy of leaving Washington, the Obama Administration has finally moved to address the most fundamental social and political crises beleaguering the African-American community: police brutality and mass incarceration. Yet the president's choice of former DC police chief, Charles Ramsey—
"known for leading repeated bloody and abusive crackdowns on protesters when he was Washington, D.C.'s chief a decade ago, according to a civil rights attorney who won millions in damages for 100s of citizens attacked by D.C. police"
—as his choice of to head the commission is shocking. Ramsey is the unintended—but perfect—symbol for just how tone deaf and removed from reality the administration is.
Lead by cheerleader-in-chief, Rev. Al Sharpton, the administration was forced to quickly convene a roundtable of hand chosen "representatives" after a Staten Island grand jury did not bring an indictment against the white police officer who strangled unarmed black Eric Garner to death http://www.blackagendareport.com/node/14561
Spy versus Spy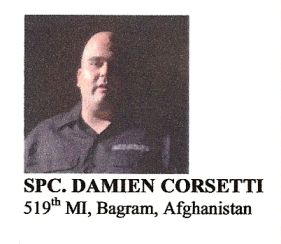 above, Abu Ghraib torturer: "The Monster"
CIA 'torture Report': Agency Conduct Was Driven by Pressure to Link Iraq to al-Qaeda Following 9/11  The CIA tortured al-Qaeda suspects because it wanted evidence that Saddam Hussein was linked to 9/11 in order to justify the invasion of Iraq in 2003. The agency was under intense pressure from the White House and senior figures in the Bush administration to extract confessions confirming co-operation between the Iraqi leader and al-Qaeda, although no significant evidence was ever found.
The CIA has defended its actions by claiming that it was "unknowable" if torture had produced results, although the chairman of the Senate Intelligence Committee, Dianne Feinstein, maintains torture produced nothing of value.
A second line of defence put forward by defenders of the CIA is to say that the agency was swept up in the reaction to 9/11 in the US and needed to find out quickly if there were going to be further attacks.
Telling evidence about the motives of the CIA in instituting its torture programme comes in a report on detainee abuse issued by the Senate Armed Services Committee in 2009. It cited a former US Army psychiatrist, Major Charles Burney, who had been stationed at Guantanamo Bay, as saying interrogators were compelled to give priority to one line of questioning.
"A large part of the time we were focused on trying to establish a link between al-Qaeda and Iraq," he said. When interrogators failed to do this "there was more and more pressure to resort to measures that might produce more immediate results".
This explanation is confirmed by an unnamed former senior US intelligence officer familiar with the interrogations, who told the McClatchy news agency that there were two reasons "why these interrogations were so persistent and why extreme methods were used". One was fear there might be a second attack by al-Qaeda. He added that "for most of 2002 and into 2003, [Vice-President Dick] Cheney and [Defence Secretary Donald] Rumsfeld were also demanding proof of the links between al-Qaeda and Iraq."
On being told repeatedly by the CIA that there was no reliable intelligence about such links, Mr Cheney and Mr Rumsfeld insisted harsher methods be used. http://www.unz.com/pcockburn/cia-torture-report-agency-conduct-was-driven-by-pressure-to-link-iraq-to-al-qaeda-following-911/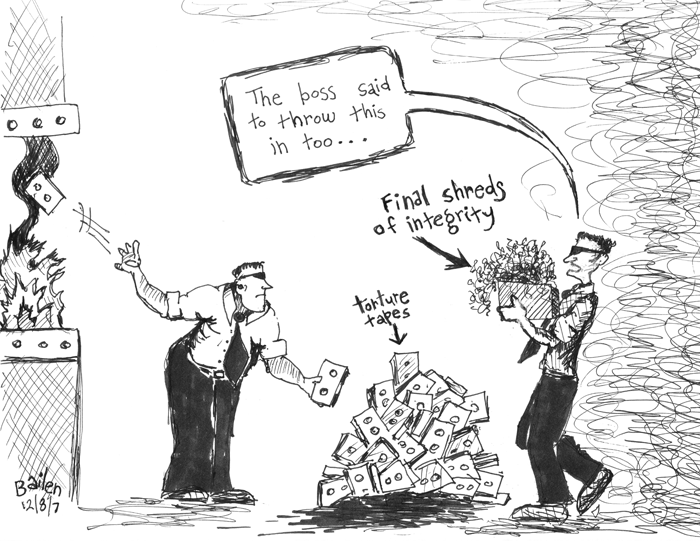 A panel investigating the Central Intelligence Agency's search of a computer network used by staff members of the Senate Intelligence Committee who were looking into the C.I.A.'s use of torture will recommend against punishing anyone involved in the episode, according to current and former government officials.  
The panel will make that recommendation after the five C.I.A. officials who were singled out by the agency's inspector general this year for improperly ordering and carrying out the computer searches staunchly defended their actions, saying that they were lawful and in some cases done at the behest of John O. Brennan, the C.I.A. director.
While effectively rejecting the most significant conclusions of the inspector general's report, the panel, appointed by Mr. Brennan and composed of three C.I.A. officers and two members from outside the agency, is still expected to criticize agency missteps that contributed to the fight with Congress.  http://www.nytimes.com/2014/12/20/us/politics/panel-to-advise-against-penalty-for-cia-computer-search.html?hp&action=click&pgtype=Homepage&module=first-column-region&region=top-news&WT.nav=top-news
But its decision not to recommend anyone for disciplinary action is likely to anger members of the Intelligence Committee, who have accused the C.I.A. of trampling on the independence of Congress and interfering with its investigation of agency wrongdoing. The computer searches occurred late last year while the committee was finishing an excoriating report on the agency's detention and interrogation program.
US Spy in Cuba Paid a Heavy Price for???? He was, in many ways, a perfect spy — a man so important to Cuba's intelligence apparatus that the information he gave to the Central Intelligence Agency paid dividends long after Cuban authorities arrested him and threw him in prison for nearly two decades.
Rolando Sarraff Trujillo has now been released from prison and flown out of Cuba as part of the swap for three Cuban spies imprisoned in the United States that President Obama announced Wednesday.
Mr. Obama did not give Mr. Sarraff's name, but several current and former American officials identified him and discussed some of the inforhttp://www.nytimes.com/2014/12/19/world/americas/cia-mole-now-out-of-prison-helped-us-identify-cuban-spies.htmlmation he gave to the C.I.A. while burrowed deep inside Cuba's Directorate of Intelligence.
Obama Appointment Reinforces CIA Ties President Obama brought the deputy director of the Central Intelligence Agency back to the White House on Thursday to serve as one of his top national security aides, reinforcing the close ties between his staff and the leadership of an agency under fire for its past interrogation techniques.
Mr. Obama appointed Avril Haines, the second-ranking C.I.A. official, to be his principal deputy national security adviser, replacing Antony J. Blinken, who was just confirmed by the Senate as the next deputy secretary of state. The deputy adviser has a powerful role coordinating all department deputies in the national security area at the level where most decisions that do not reach the president's desk are made.
"I have the utmost trust and confidence in Avril, and I know she will continue to play a critical role in my administration's efforts to keep our nation secure and promote American interests and values around the world," Mr. Obama said in a statement.
Ms. Haines previously worked at the White House as the top lawyer for the National Security Council and helped coordinate a shift in counterterrorism policy. She left for the http://www.nytimes.com/politics/first-draft/2014/12/18/?entry=7590&emc=edit_tnt_20141219&nlid=2254121&tntemail0=y&_r=0C.I.A. last year to work for the director, John O. Brennan, another former Obama aide.
The Magical Mystery Tour
Elmer Gantry couldn't top this: Lawyers $5 million Christmas Gift  It's the season for giving and no one has found a way, as the saying goes, to make sure "to give back to yourself first" than the lawyers of the Archdiocese of Milwaukee who filed today a proposed $10 million settlement with insurers (one of them aptly named "Stonewall") in the longest and most victim bashing bankruptcy in church history.  Of the $10 million, lawyers made sure half of that amount will go to themselves, with total legal and court fees now topping over $18 million and no end in sight.  I suppose we can safely conclude that after almost four years where justice for victims has not been pursued much in court, we can always have confidence the billable hours will be.
The archdiocese describes the deal in commercial terms as a "tremendous value".  But for whom? And what values are being extolled?  Gospel values?
Most importantly, what of the 575 victims of childhood rape, sexual assault and abuse by dozens of Catholic clergy who filed cases into bankruptcy court?  If Judge Susan V. Kelley approves the new settlement, $5 million will be added to an already proposed $4 million making available a total of $9 million in victim restitution.  That's about $15,000 thousand per victim and, if you figure about a dozen lawyers working in earnest, more or less, that's about $1.2 million per lawyer. But, again, the fees are still rising.
This is why local survivor, clergy leaders and advocates last month wrote a detailed letter to Pope Francisasking for an investigation of the archdiocesan bankruptcy debacle.  No one except lawyers are really being served by this proposal.  And whatever one thinks of Pope Francis, this settlement is clearly in complete opposition and even defiance of his repeated call for justice for victims of priest abuse, fair compensation (if necessary through the civil courts) for those harmed, and an insistence that Cardinals, bishops and archbishops must stop evading accountability and responsibility for the consequences of these crimes.
Data base of priest abuse for every US state http://bishop-accountability.org/priestdb/PriestDBbydiocese.html
The Best and Worst Things in the History of the World
Happy New Year! On Hiatus for a bit…..