November 15th, 2014 / Author: rgibson
We Say Fight Back!
Class War University  Class War University is a common project and informal network of cooperation—composing resources for anti-capitalist, decolonial, abolitionist, feminist, queer, anti-authoritarian movements on the terrain of universities and beyond.
'UNIVERSITY' or 'U' has a triple meaning here:
1) WHO WE ARE: the original sense of 'university' as the totality of a group of students who organized together as a kind of union to manage their own affairs and to protect themselves from the price-gouging activities of the townspeople and teachers. Likewise, we come together now as anti-capitalists who seek to learn how we can abolish capitalism. We can meet here to share reflections, push ourselves to ask better questions about our visions, goals, strategies, and tactics, and to help each other respond to these questions in practice.
2) WHAT WE STUDY and WHAT WE FIGHT: what universities have become in capitalism—so-called 'higher' education as the top strata in the hierarchy of the education system, key sites for capitalist production and reproduction, and sorting machines from which many students (on racial and economic lines) are marginalized into highly segregated, policed communities and funneled into the 'schools-to-prisons pipeline.' More at http://classwaru.org/about/?blogsub=confirming#blog_subscription-2
Video: The home of Nieto and the Bullet Train:  http://aristeguinoticias.com/0911/mexico/video-la-casa-de-pena-nieto-de-7-mdd-en-las-lomas-reportaje/?utm_source=twitterfeed&utm_medium=facebook
Mexico: Students and Comrades Burn Government Buildings  A group of protesters set fire to the wooden door of Mexican president Enrique Pena Nieto's ceremonial palace in Mexico City's historic city centre late on Saturday, denouncing the apparent massacre of 43 trainee teachers.
The group, carrying torches, broke away from what had been a mostly peaceful protest demanding justice for the students, who were abducted six weeks ago and apparently murdered and incinerated by corrupt police in league with drug gang members.
Police put out the flames and enforced fencing designed to keep the protesters away from the National Palace, which was built for Hernan Cortes after the Spanish conquest and now houses Mexico's finance ministry.   …Tens of thousands of people in recent weeks have taken to the streets of Mexico City and those of the southwestern state of Guerrero where the students were abducted to decry the government's handling of the case in recent weeks.
There were more protests outside the Guerrero state government headquarters on Saturday as classmates of the missing students set fire to vehicles.   http://www.theguardian.com/world/2014/nov/09/protesters-fire-mexican-palace-anger-missing-students-grows?CMP=ema_565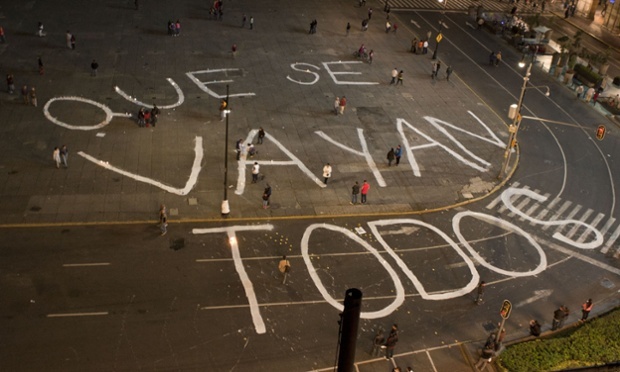 "all politicians must go"
CSU Students Protest bogus "success fees" as CSU Prezzies Give themselves $12 thousand plus raises Chants from the Students for Quality Education (SQE) rang on the back walls of the conference room at the Cal State Office of the Chancellor for more than five hours on Thursday as officials discussed the school's budgets and policies. The California State University (CSU) Board of Trustees, CSU campus presidents and Lt. Governor Gavin Newsom could only power through their discussion as the protest carried on outside.
The board held the meeting, which ran several hours late, to take action on the support and lottery revenue budget for the 2015-2016 year; both of which were approved. As well, they heard new information on and discussed campus title IX compliance, elimination efforts of sexual assault and student success fees – the latter being the reason for the SQE protest.
"We oppose the fees because we are already paying too much for our education," 22-year old Cheyenne Aldridge, SQE organizer and Sonoma State undergrad said. "We are a public state institution so I don't understand why we should have our fees increased. They have been increasing greatly over the past decade and we haven't been getting the things that we need."  http://sundial.csun.edu/2014/11/board-of-trustees/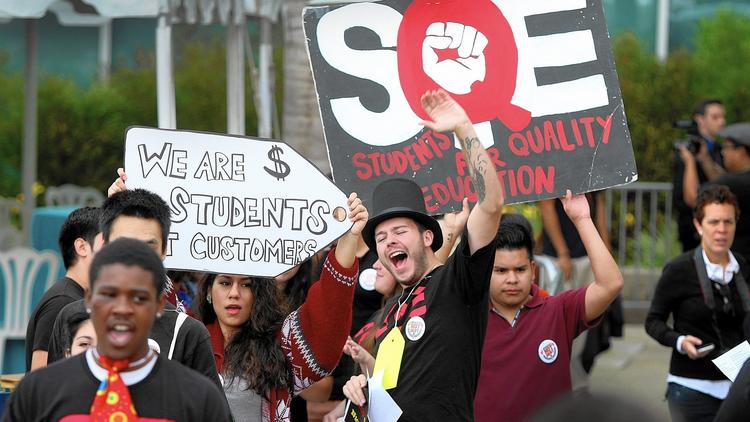 "We didn't get a chance to vote. Students want an active voice and to be able to choose if we want to support these fees."  http://www.latimes.com/local/lanow/la-me-ln-cal-state-budget-pay-raises-20141113-story.html
Postal Workers Protest Service Cuts  Unionized postal workers and supporters in about 150 American cities will hold demonstrations on Friday in an attempt to halt impending cuts to the United States Postal Service (USPS) that threaten to reduce services and lay off thousands of employees.
The American Postal Workers Union (APWU) estimates that roughly 100 protesters are expected to convene outside the USPS headquarters in Washington, D.C., where the postal service's Board of Governors will be holding its last open session of 2014.
The protesters are demanding a moratorium on planned changes to USPS service standards that would reduce the speed with which a particular piece of mail is expected to travel from one mailbox to another. APWU spokesperson Sally Davidow said the planned reductions in service standards would "virtually eliminate any delivery of First-Class Mail overnight."  http://america.aljazeera.com/articles/2014/11/13/postal-workers-torallyagainstservicecuts.html
Police arrest Los Angeles Walmart workers during protests   Police have arrested 23 people outside a Los Angeles-area Walmart protesting what they say are the company's low wages and its retaliation against employees who pushed for better working conditions, organizers and a police spokesman said on Friday.
The arrests on Thursday evening were the culmination of several hours of protest by a number of Walmart workers in California, according to labor group The United Food and Commercial Workers International Union, or UFCW.
Wal-Mart Stores Inc, the owner of Walmart and other retail brands and the largest private employer in the United States, has been a target for activists in the contentious national debate over proposals to raise the minimum wage.
About 30 workers entered a Walmart store in the Crenshaw neighborhood of Los Angeles on Thursday morning and held a sit-down protest for two hours, UFCW spokesman Marc Goumbri said on Friday.
The workers then protested at a Walmart store in Pico Rivera in eastern Los Angeles where the arrests eventually took place.  https://news.yahoo.com/police-arrest-los-angeles-walmart-workers-during-protests-151841596–finance.html
Parents and Kids Wreck Newark Schools Boss' Tea Party Cami Anderson, who runs the largest school district in New Jersey, came to Washington on Thursday to give a quiet talk about education at a think tank. But the staid event quickly turned dramatic when a busload of angry residents followed Anderson from Newark in a display of the slugfest politics that have infused debate over public education across the country.
"For us, what's going on in Newark is not a triumph, it's a tragedy," said Sharon Smith, who has three children in that city's public schools and was among about 40 parents and students who filled the 12th floor conference room at the American Enterprise Institute. "Our children are facing this disruption, and we don't have a voice."
The Newark protesters, several of whom registered in advance for the event, ate a hot buffet lunch and waited for Anderson to appear, surprising organizers and sending them scurrying.   http://www.washingtonpost.com/local/education/in-washington-to-talk-education-newark-schools-chief-faces-protest-over-reforms/2014/11/13/29672eb4-6b72-11e4-9fb4-a622dae742a2_story.html
The Little Red Schoolhouse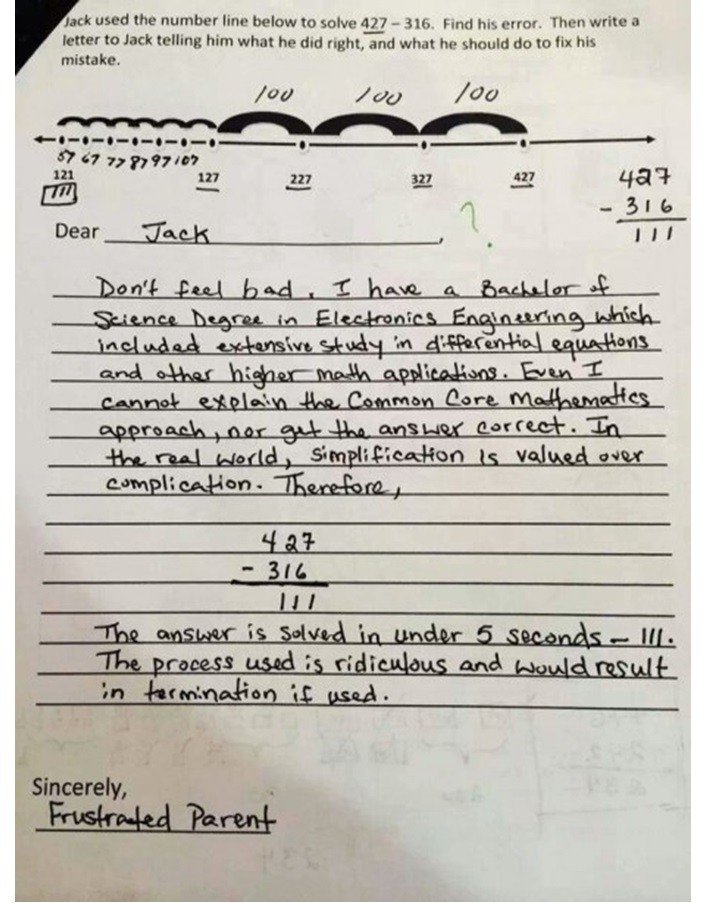 The Anti-testing Movement that Lacks the Courage to Ask: Why all this testing? (its capitalism and empire)  Florida embraced the school accountability movement early and enthusiastically, but that was hard to remember at a parent meeting in a high school auditorium here not long ago.
Parents railed at a system that they said was overrun by new tests coming from all levels — district, state and federal. Some wept as they described teenagers who take Xanax to cope with test stress, children who refuse to go to school and teachers who retire rather than promote a culture that seems to value testing over learning.
"My third grader loves school, but I can't get her out of the car this year," Dawn LaBorde, who has three children in Palm Beach County schools, told the gathering, through tears. Her son, a junior, is so shaken, she said, "I have had to take him to his doctor." She added: "He can't sleep, but he's tired. He can't eat, but he's hungry."
One father broke down as he said he planned to pull his second grader from school. "Teaching to a test is destroying our society," he said.  http://www.nytimes.com/2014/11/10/us/states-listen-as-parents-give-rampant-testing-an-f.html
Capitalist School Boondoggle –N.Y. Voters Approve $2 Billion Borrowing for School Technology   New Yorkers approved borrowing $2 billion for classroom technology such as laptops, high-speed broadband and interactive white boards.
Voters passed the Smart Schools Bond Act by 62 percent to 38 percent yesterday, according to preliminary results from the Associated Press. Proceeds may also be used to build classrooms for pre-kindergarten programs, replace trailers with permanent space and install security systems.
"I want the kids to be caught up with technology and be able to compete in the marketplace when they're older," said Rory Anderson, a 58-year-old social worker in Harlem.
New York City, which educates more than 1 million students, will get about $780 million. Buffalo, the state's second-largest city, is earmarked to get $56 million.
Supporters of the referendum, including Governor Andrew Cuomo, a Democrat, said improving school technology will better prepare students for the workplace and foster a more personalized classroom experience. Government watchdogs, including the business-backed Citizens Budget Commission, said the state shouldn't borrow to buy equipment than may become obsolete or may not be used properly because of lack of training.   http://www.bloomberg.com/news/2014-11-05/n-y-voters-approve-2-billion-borrowing-for-school-technology.html#disqus_thread
Atlanta Press on the Nationwide Test Cheating Scams  http://www.myajc.com/s/news/special-reports/school-test-scores/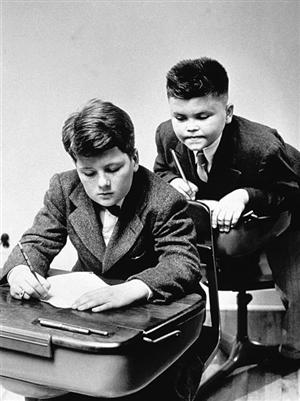 High stakes testing IS cheating
Detroit Capitalist Schools Cannot Determine how Many Kids are in the Collapsed System (see the "comments")  
William Aldridge, DPS chief financial officer, said the district needs more time because it is still finalizing student count numbers and awaiting the results of an audit. He also said a consulting firm is in the midst of reviewing the district's operations.
"We're still making some adjustments," he said.
In a Nov. 5 letter to the state, Aldridge said after the district turned in its last deficit plan in August, "various events occurred" that invalidated it. He declined to elaborate to the Free Press.
Aldridge also wrote that the district has been working with the Michigan Department of Treasury and Gov. Rick Snyder's office to come up with a meaningful financial plan.
In June, DPS had a deficit of about $127 million. A budget report from September shows a slight improvement, with a projected deficit of $121.5 million.
Michigan school districts that run deficits have to submit deficit elimination plans to MDE. The department has to approve the plan, or a district risks losing state school aid payments.
DPS has been under the control of a state-appointed emergency manager since 2009.  http://www.freep.com/story/news/local/michigan/detroit/2014/11/10/dps-detroit-public-schools-student-count-deficit/18827615/
Bulbous Detroit Schools Boss Cleans up  Veronica Conforme, newly hired as the permanent chancellor of the Education Achievement Authority, will be paid $325,000 a year under a contract approved Tuesday by the district's board of directors.  http://www.detroitnews.com/story/news/local/wayne-county/2014/11/11/michigan-recovery-school-district-chancellor-contract-approved/18863619/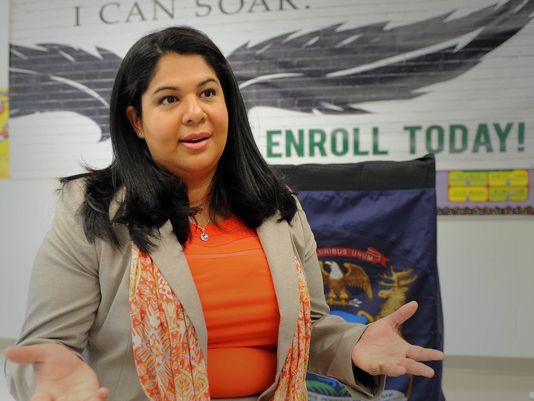 Detroit Schools Hack Conforme establishes Ethics Commission but Fails to Abolish herself he Education Achievement Authority of Michigan announced two reforms Thursday as part of Chancellor Veronica Conforme's pledge to raise district standards of professionalism.
An ethics hotline and website are now available so staff and the community can report violations of policies or standards, including improper contractor activity, conflict of interest and Equal Employment Opportunites Commission or Americans with Disability Act matters.
"This is a way of holding us all accountable to our students and our community, and to hold us to a higher professional standards," Conforme said.   http://www.detroitnews.com/story/news/local/wayne-county/2014/11/06/eaa-launches-methods-report-ethics-issues-fraud/18594119/
Rhee's Students "First" Demonstrates the bipartisan nature of capitalist schooling   StudentsFirst, the advocacy group founded by former D.C. Chancellor Michelle Rhee, spent $2.2 million to boost education reformers in the midterms. The breakdown: 40 percent of the spending was directed toward Democrats, 52 percent toward Republicans and 8 percent toward nonpartisan races. The group expressed satisfaction with the results: 86 percent of the candidates it backed in the general election won on Tuesday.  https://www.studentsfirst.org/
Michigan Dumps Stupid MeAP, Creates New test to make kids more docile, obedient, un-curious, and hostile to learning itself   The state Department of Education unveiled an online exam Thursday that will replace the Michigan Educational Assessment Program starting next spring.
The new Michigan Student Test of Educational Progress was developed to meet mandates set last summer by state lawmakers, who nixed plans to use a computer-adaptive test, Smarter Balanced.
State education officials said M-STEP meets all of the Legislature's requirements. It is an online assessment but has a paper-and-pencil option. The new exam is aligned to the state standards and expands writing assessments to additional grades.
The new test includes a higher number of "constructed response" questions that will allow students to demonstrate skills such as problem-solving.    http://www.detroitnews.com/story/news/local/michigan/2014/11/13/michigan-students-new-standardized-test/19001473/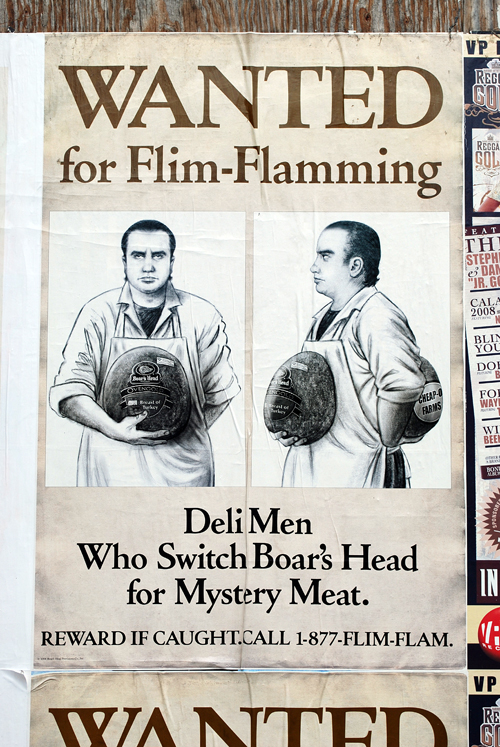 FlimFlamming Superintendents Come and Go The average tenure of current superintendents leading the nation's largest urban public school districts gradually increased from 2.8 years in 2003 to 3.6 years in 2010, but dipped to 3.2 years in 2014, according to a new survey by the Council of the Great City Schools, Urban Indicator — Urban School Superintendents: Characteristics, Tenure and Salary.
"Urban school superintendents were leading their districts for longer periods of time, but significant turnover this year brought the average tenure down," stressed Council Executive Director Michael Casserly. "This continued churn makes it harder for urban school systems to maintain and accelerate the positive academic momentum that they have created over the last several years."  http://www.cgcs.org/cms/lib/DC00001581/Centricity/Domain/4/Superintendent%20Survey%202014.pdf
What if they Gave a Capitalist School and Nobody Came (say, on Mayday, on purpose) ?  Tens of Thousands of NYC Students Are Chronically Absent  A new report finds tens of thousands of children in the city are missing a lot of school. The analysis by the Center for New York City Affairs at the New School says during the 2012-2013 school year, more than 87,000 K-5 students missed more than a month of class.
Kim Nauer, a co-author of the report said recent efforts by Mayor de Blasio to address poverty related education issues should also focus on boosting attendance.
"The mayor and the Department of Education need to recognize that this figure is as important as test scores in understanding how well kids are doing in school," she said.
The report also found 130 schools where more than a third of students were chronically absent for five years in a row.   http://www.wnyc.org/story/tens-thousands-city-elementary-students-chronically-absent/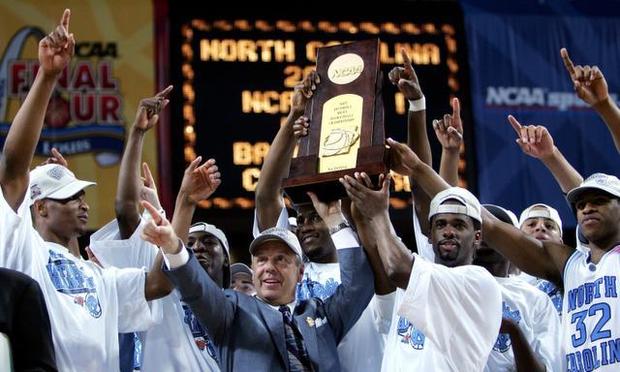 2005 UNC basketball champs: 2 semesters, 35 bogus 'paper' classes  During the season that the UNC men's basketball team made its run to the 2005 NCAA championship, its players accounted for 35 enrollments in classes that didn't meet and yielded easy, high grades awarded by the architect of the university's academic scandal.
The classes, some advertised as lectures but that never met and others listed as independent studies, were supervised by Deborah Crowder, a manager in African and Afro-American studies who a report from former U.S. Justice Department official Kenneth Wainstein says graded required end-of-semester work leniently as part of a "paper class" scheme to keep athletes eligible. Crowder was not a professor and admitted to investigators that she assigned grades without reading the papers.
Of the 35 bogus class enrollments, nine came during the fall semester of 2004, when eligibility for the spring was determined. Twenty-six were during the spring semester, when the season climaxed with a victory over Illinois in St. Louis.    Read more here: http://www.newsobserver.com/2014/11/08/4305374_2005-unc-basketball-champs-2-semesters.html?rh=1#storylink=cpy
The International Hot War of the Rich on the Poor
Sun Tzu: Know your enemy. Know yourself. Know the terrain, and win 1000 battles. American General: We knew nothing and Fubared Everything in Iraq and Afghanistan (forgetting to mention the tens of thousands dead). Oops. We did not understand the enemy, a guerrilla network embedded in a quarrelsome, suspicious civilian population. We didn't understand our own forces, which are built for rapid, decisive conventional operations, not lingering, ill-defined counterinsurgencies. We're made for Desert Storm, not Vietnam. As a general, I got it wrong. Like my peers, I argued to stay the course, to persist and persist, to "clear/hold/build" even as the "hold" stage stretched for months, and then years, with decades beckoning. We backed ourselves season by season into a long-term counterinsurgency in Iraq, then compounded it by doing likewise in Afghanistan. The American people had never signed up for that.  http://www.nytimes.com/2014/11/11/opinion/the-truth-about-the-wars-in-iraq-and-afghanistan.html?_r=0
Empire of Incarceration and Torture–US government sees off legal challenge over Guantánamo force-feeding  The Obama administration has prevailed in the first court challenge to its controversial force-feedings of detainees at Guantánamo Bay, even as the judge ruling in the government's favor criticized its lack of "common sense and compassion".
Gladys Kessler, a federal judge in Washington DC, denied Abu Wa'el Dhiab's request to significantly change the manner in which the US military transfers, restrains and forcibly feeds detainees on hunger strike to protest their confinement. Kessler's ruling, siding with the government in nearly every particular, is the denouement of a courtroom drama that in May saw a civilian judge ordering the military to briefly halt Dhiab's forced feeding.
In October, the injunction sought by the Syrian detainee prompted an extraordinary three days of courtroom disclosures about the feedings, which the government had sought to keep secret.
Dhiab's lawyers said they were considering an appeal.
Kessler's ruling against Dhiab does not impact an associated disclosure ruling she has made, ordering the disclosure of videotapes depicting Dhiab's forced removal from his cell by guards in riot gear and the insertion of feeding tubes into his stomach through his nostrils. The Justice Department has until 17 November to announce if it will appeal the decision or disclose the tapes; the Guardian is part of a coalition of news organizations that have filed briefs for the tapes' release.  http://www.theguardian.com/us-news/2014/nov/08/us-legal-challenge-guantanamo-force-feeding?CMP=ema_565
As Obamagogue and the Pentagon try to rewrite the history of the wars on Vietnam–2 teaching resouces:
Short Course: The Vietnam Wars http://www.richgibson.com/vietnam/
The NYTimes Coverup of Mass Surveillance and the Coverups of the Blunders of a decade of wars:  As an investigative reporter for the New York Times covering intelligence and national security, I have covered the war on terror ever since 9/11. In 2004, I discovered my biggest story of the post-9/11 age.
In October 2004, Eric Lichtblau and I wrote a story for the Times that disclosed the existence of the National Security Agency's warrantless wiretapping program. The story showed that President George W. Bush had secretly directed the NSA to engage in domestic spying on a massive scale, skirting the post-Watergate law Congress had enacted thirty years earlier to curb the intelligence community's domestic abuses. The NSA program was the biggest secret in the U.S. government, and many of our sources believed it was illegal, and possibly unconstitutional.
The story was explosive, and the Bush administration was frantic to kill it. Top officials at the White House, the NSA, and the CIA pushed back hard.
The White House launched an intense lobbying campaign designed to convince Bill Keller, then the executive editor of the Times, and Phil Taubman, then the paper's Washington bureau chief, that the story would severely damage national security. Senior government officials, including then NSA director Michael Hayden, argued that the NSA program was the "crown jewel" in America's war on terror.
That October, in the face of the mounting White House pressure, Lichtblau and I, along with our primary editor, Rebecca Corbett, met in New York with Keller to try to convince him to run the story. But Keller, accepting the government's national security arguments, killed the story about two weeks before the 2004 presidential election between George W. Bush and John Kerry.  http://truth-out.org/progressivepicks/item/27385-if-journalists-ever-stop-uncovering-abuses-of-power-we-will-lose-our-democracy#14159443397791&action=collapse_widget&id=2999747
Afghanistan opium harvest at record high as Nato withdraws  The United Nations Office on Drugs and Crime (UNODC) said opium production was up by 17% since last year.
Its Afghan Opium Survey 2014 said the area under poppy cultivation had risen by 7% to cover 224,000 hectares.
UNODC head Yury Fedotov warned there was a serious risk Afghanistan could become a narco-state, following the withdrawal of foreign forces.
Most poppies are still grown in southern Helmand province, where British troops were stationed until October.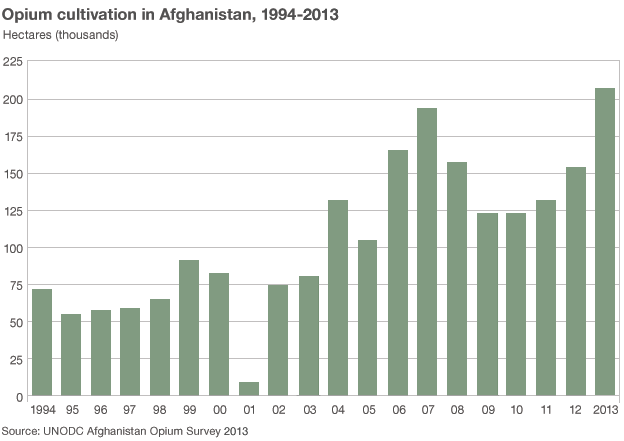 http://www.bbc.com/news/world-asia-30017898
He's Baaaaaack! ISIS Chief Returns, Vows 'Volcanoes of Jihad Everywhere'   –After Surviving US Strike, Baghdadi Up in Arms  After a few days of speculation about an attempted US airstrike against him, ISIS leader Caliph Abu Bakr al-Bagdadi has emerged with a new audio recording which appears to have shown he survives.
The audio recording wasn't specifically dated, though Baghdadi did make mentions to events that took place after the US airstrike, including Monday's pledge of loyalty by a Sinai militant faction.
Baghdadi is alive and riled, mocking President Obama's plan to send more ground troops, and vowed "volcanoes of jihad everywhere" against invaders he dubbed "Jews and crusaders."
The audio recording does not necessarily rule out the idea that Baghdadi was present at the US strike or wounded, though the indications are that he is, at the very least, well enough to still be in power.   http://news.antiwar.com/2014/11/13/isis-chief-returns-vows-volcanoes-of-jihad-everywhere/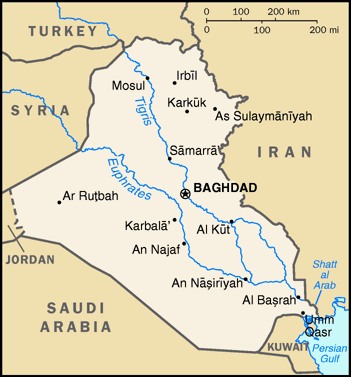 Ten Lies Taught about WWI  
The war was fought in defence of democracy.
This is contradicted by the basic facts. Germany had universal manhood suffrage while in Britain, including Ireland, some 40% of men still did not qualify for the vote. In Germany also, there were attempts to justify the war on the grounds that it was being fought to defend civilised values against a repressive, militaristic state, in the form of Russian autocracy.
2  Britain went to war due to a treaty obligation to defend the neutrality of Belgium.
There was no clear and accepted obligation on Britain to do this, and, in fact, before the Belgian issue appeared, the war party in the cabinet was already pushing for British intervention on the entirely different ground that there were naval obligations to France. These obligations had been developed in secret arrangements between the military of both countries, and were never subject to any kind of democratic accountability. The Germans even offered guarantees over Belgian integrity, which the British government refused to consider at all. more at http://www.counterfire.org/history/17511-ten-lies-told-about-world-war-i
Lessons of Libya:  the overriding lesson – if it needed reiterating – should be the realisation that the US, the UK, France and their allies will stop at nothing, including even the imposition of total societal collapse, in order to attempt to reverse their declining global economic position through military destruction. This is the reality behind all talk of protecting civilians, humanitarianism, and democracy promotion, and all Western military intervention should be seen in this light.  http://www.herald.co.zw/africa-the-lesson-of-libya/
Shrinking the Empire A Session on the Imperial Couch By Tom Engelhardt    [What follows is a transcript of a therapy session between the American Empire and a psychiatrist whose name we at TomDispatch have agreed not to disclose. Normally, even in an age in which privacy means ever less to anyone, we wouldn't consider publishing such a private encounter, but the probative news value of the exchange is so obvious that we decided to make an exception. The transcript has been edited only for obvious repetitions and the usual set of "ums" and "uhs." Tom]
Doctor: Would you like to tell me why you're here?
American Empire: Well, Doc, I'm feeling a little off. To tell you the truth, I'm kind of confused, even a little dizzy some of the time.
Doctor: When did you first experience symptoms of dizziness?
AE: I think it was all the pivoting that did it. First I was pivoting out of Iraq. Then I was pivoting out of Afghanistan. Then I was pivoting to Asia. Then I was secretly pivoting to Africa. Then all of a sudden I was pivoting into Iraq again, and Syria, and Afghanistan, and… well, you get the picture.
Doctor: And this left you…?
AE: Depressed. But Doc, there's a little background you need to know about the dizzying nature of my life…http://www.tomdispatch.com/post/175921/tomgram%3A_engelhardt%2C_the_empire_as_basket_case/
The International Economic War of the Rich on the Poor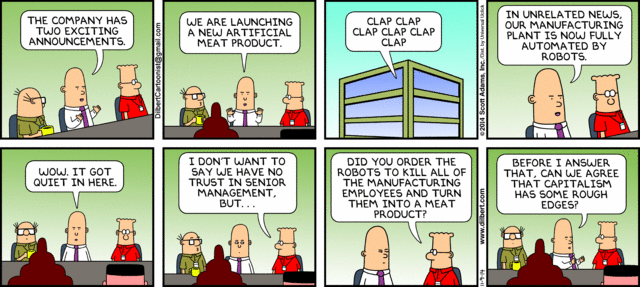 US wealth inequality – top 0.1% worth as much as the bottom 90%–Not since the Great Depression has wealth inequality in the US been so acute, new in-depth study finds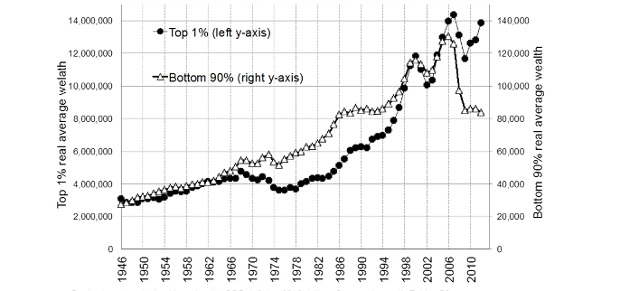 Wealth inequality in the US is at near record levels according to a new study by academics. Over the past three decades, the share of household wealth owned by the top 0.1% has increased from 7% to 22%. For the bottom 90% of families, a combination of rising debt, the collapse of the value of their assets during the financial crisis, and stagnant real wages have led to the erosion of wealth.
The research by Emmanuel Saez and Gabriel Zucman [pdf] illustrates the evolution of wealth inequality over the last century. The chart shows how the top 0.1% of families now own roughly the same share of wealth as the bottom 90%.
The picture actually improved in the aftermath of the 1930s Great Depression, with wealth inequality falling through to the late 1970s. It then started to rise again, with the share of total household wealth owned by the top 0.1% rising to 22% in 2012 from 7% in the late 1970s. The top 0.1% includes 160,000 families with total net assets of more than $20m (£13m) in 2012.
In contrast, the share of total US wealth owned by the bottom 90% of families fell from a peak of 36% in the mid-1980s, to 23% in 2012 – just one percentage point above the top 0.1%.
The growing indebtedness of most Americans is the main reason behind the erosion of the wealth share of the bottom 90%, according to the report's authors. Many middle-class families own their homes and have pensions, but too many have higher mortgage repayments, higher credit card bills, and higher student loans to service. The average wealth of bottom 90% jumped during the stock market boom of the late 1990s and the housing bubble of the early 2000s. But it then collapsed during and after the most recent financial crisis.
Since then, there has been no recovery in the wealth of the middle class and the poor, the authors say. The average wealth of the bottom 90% of families is equal to $80,000 in 2012— the same level as in 1986. In contrast, the average wealth for the top 1% more than tripled between 1980 and 2012.  http://www.theguardian.com/business/2014/nov/13/us-wealth-inequality-top-01-worth-as-much-as-the-bottom-90
Detroit, even in Re-colonization mode, remains #1 in violent crime in US  Detroit's 14,504 violent crimes — murder, rape, assault and robbery — gave the city the highest per-capita rate in the nation….
In 2012, Flint had the highest murder rate in the nation. But Detroit overtook Flint in 2013 after Flint's population dropped below 100,000. When compared to cities of 50,000 or more, Flint and Saginaw would remain in the top five among the nation's cities.
Saginaw was third in violent crime and second in murder rates among 756 cities with populations of more than 50,000.
Gary, Ind., had the nation's highest murder rate among cities above 50,000 but under 100,000 population.  http://www.detroitnews.com/story/news/local/wayne-county/2014/11/10/detroit-led-us-murder-crime-rates-fbi-says/18793923/
Bankruptcy Adviser That Made $17.2 Million Congratulates Detroit in NY Times Ad  Making money off a bankrupt city can be a sensitive issue. And sometimes it's best to be low key about it.
But Steve Neavling of the Motor City Muckraker points out that a local consulting firm, Conway MacKenzie of Birmingham, that billed taxpayers $17.2 million for helping in the restructuring of the city's bankruptcy, ran a full-page advertisement in Sunday's New York Times. Neavling writes that such an ad can cost about $100,000.
The point being: The taxpayers' money likely paid for that ad. Perhaps the firm could have trimmed the bill by $100,000 or donated that money school supplies in the city.
Congratulations to the City of Detroit, Mayor Michael Duggan, City Council and Emergency Manager Kevyn Orr on a job well done," the ad reads. "Your tireless and spirited efforts were instrumental in guiding the city – in record time – through the largest municipal bankruptcy in history."
"Conway MacKenzie is proud to serve as operational restructuring advisor to the city of Detroit," the ad continues, listing phone numbers for 10 of their offices.
The Motor City Muckraker writes:
Conway MacKenzie raised serious questions after hiring former embattled state Treasurer Andy Dillon, who played a role in helping the firm land the lucrative contract and helped Gov. Rick Snyder seize control of the city's finances. The firm's president and CEO, Van Conway, also was a good friend of Dillon's before the contract process even began.
Van Conway is known for hosting lavish holiday parties with scantily clad women.        http://deadlinedetroit.com/articles/10854/bankruptcy_adviser_that_made_17_2_million_congratulates_detroit_in_ny_times_ad?utm_source=Deadline+Detroit+Newsletter&utm_campaign=bc6655759f-newsletter&utm_medium=email&utm_term=0_c4d2ad8703-bc6655759f-73197837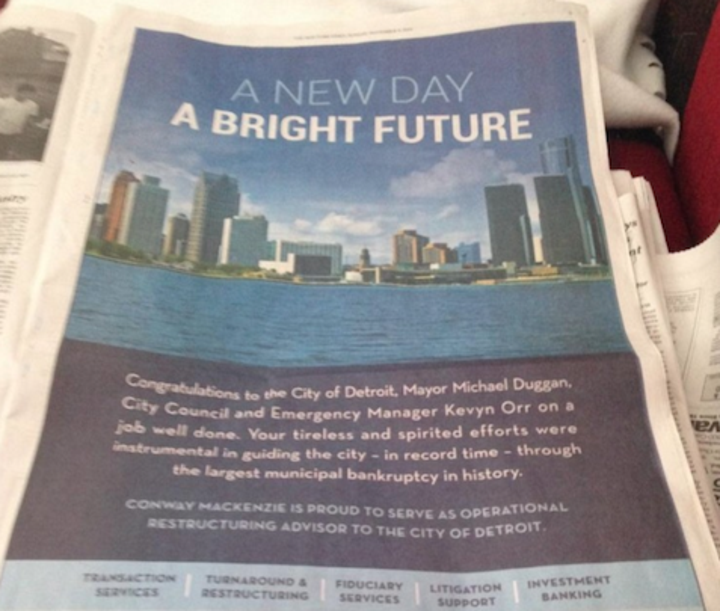 In the Recent Fake Election (which war party do you like?) 94 percent of House Candidate Winners and 83 percent of Senate Winners were the people who gathered and spent the most money.  Capital always dominated whatever "democracy" there ever may have been. (source: Al Jazeera) 
Coal Mines Keep Operating Despite Injuries, Violations And Millions In Fines  A joint investigation by NPR and Mine Safety and Health News found that thousands of mine operators fail to pay safety penalties, even as they continue to manage dangerous — and sometimes deadly — mining operations. Most unpaid penalties are between two and 10 years overdue; some go back two decades. And federal regulators seem unable or unwilling to make mine owners pay.
Our joint investigation looked at 20 years of federal mine data through the first quarter of 2014, including details about fines, payments, violations and injuries. We used raw Department of Labor data and delinquency records provided by the Mine Safety and Health Administration to calculate the number of injuries and injury rates, and violations and gravity of violations, at mines with delinquent penalties while they were delinquent.
Among the findings:2,700 mining company owners failed to pay nearly $70 million in delinquent penalties.
The top nine delinquents owe more than $1 million each.
Mines that don't pay their penalties are more dangerous than mines that do, with injury rates 50 percent higher.
Delinquent mines reported close to 4,000 injuries in the years they failed to pay, including accidents that killed 25 workers and left 58 others with permanent disabilities.
Delinquent mines continued to violate the law, with more than 130,000 violations, while they failed to pay mine safety fines.   http://www.npr.org/2014/11/12/363058646/coal-mines-keep-operating-despite-injuries-violations-and-millions-in-fines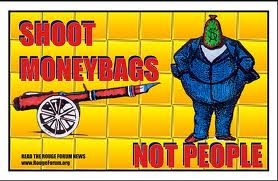 Big Banks Fined in Currency Case (again and again and no criminal charges–too big to jail)  British, American and Swiss regulators fined five of the world's biggest banks ‒ UBS, HSBC, the Royal Bank of Scotland, JPMorgan Chase and Citigroup ‒ a combined $3.3 billion on Wednesday for conspiring to manipulate the foreign currency market, the latest scandal to hit an industry facing increased scrutiny and mounting legal costs for its past sins, Chad Bray and Jenny Anderson report in DealBook. The fines come as regulators are increasingly targeting a business culture in the financial industry that they say encourages improper conduct by its employees. The banks could still face criminal charges in the matter.
On Wednesday, Britain's Financial Conduct Authority said it had reached a so-called global settlement with the five banks worth a combined 1.1 billion pounds, or more than $1.7 billion, a record for the British financial authority. The Commodity Futures Trading Commission in the United States imposed $1.4 billion in penalties against Citigroup, JPMorgan, R.B.S., UBS and HSBC. Regulators in Switzerland penalized UBS about $138 million. Several lenders had set aside money for fines and other charges or revised their third-quarter results to reflect the potential deal.   http://dealbook.nytimes.com/2014/11/12/morning-agenda-big-banks-fined-in-currency-case/?module=Search&mabReward=relbias%3Ar%2C%7B%221%22%3A%22RI%3A7%22%7D
The Emergence of Fascism as a Popular Mass Movement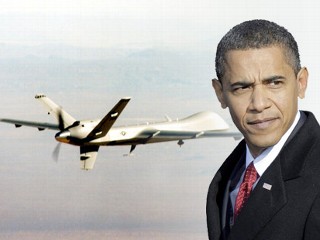 US Drones Patrol 1/2 of Mexico Border  The U.S. government now patrols nearly half the Mexican border by drones alone in a largely unheralded shift to control desolate stretches where there are no agents, camera towers, ground sensors or fences, and it plans to expand the strategy to the Canadian border.
It represents a significant departure from a decades-old approach that emphasizes boots on the ground and fences. Since 2000, the number of Border Patrol agents on the 1,954-mile border more than doubled to surpass 18,000 and fencing multiplied nine times to 700 miles.
Under the new approach, Predator Bs sweep remote mountains, canyons and rivers with a high-resolution video camera and return within three days for another video in the same spot, two officials with direct knowledge of the effort said on condition of anonymity because details have not been made public.
The two videos are then overlaid for analysts who use sophisticated software to identify tiny changes — perhaps the tracks of a farmer or cows, perhaps those of immigrants who entered the country illegally or a drug-laden Hummer, they said. http://www.detroitnews.com/story/news/nation/2014/11/14/drones-mexico/19050023/
Solidarity for Never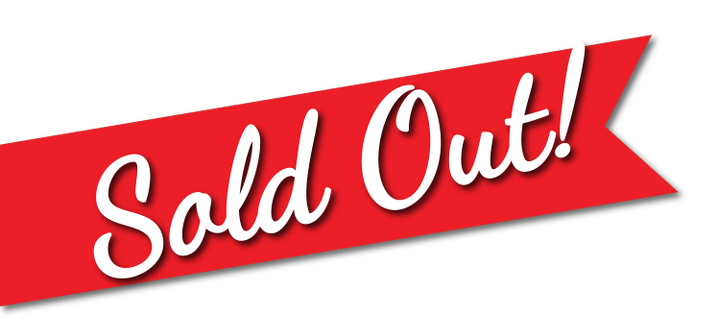 UAW in Ecstasy! They get to Not Represent VW workers in the south, but sorta represent them, with VW's blessings, of course  VW to Allow Labor Groups to Represent Workers at Chattanooga Plant–Volkswagen announced a new policy on Wednesday that was likely to allow several labor groups, including the United Automobile Workers, to represent employees at the company's Chattanooga, Tenn., plant.
The U.A.W. applauded the move because it would mean partial recognition of the union and regular discussions between management and the U.A.W., and perhaps other labor groups as well. For years, the union has been straining to get a foothold in any of the foreign-owned auto plants in the South.
But VW's new policy stops short of the U.A.W.'s ultimate goal of being the exclusive union and bargaining agent for the plant's workers.  http://www.nytimes.com/2014/11/13/business/vw-to-allow-labor-groups-to-represent-workers-at-chattanooga-plant.html?emc=edit_tnt_20141113&nlid=2254121&tntemail0=y
"Trade unionism in America is a psy-op."  ATU587 President Throws Off His Mask  Our president, Paul Bachtel, wrote a report, as he always does, for our paper in which he lauds the Executive Board for voting fourteen to two for a concessionary contract which the rank-and-file rejected angrily. In the essay he denounced those members who ran for office in opposition to the contract as "cowards." (Yes, that's right, our president called some of our members cowards. He seems to think that we have a duty to support him, and not the other way around.)
In order to understand this properly, a little background is needed.
King County's (Seattle, Washington and environs) transit service, called Metro, experienced a budget shortfall due to a downturn in revenue following the economic collapse of '08. Management reached agreement with our union leadership on an insulting contract proposal–all giveaways, no quid pro quo–which the membership voted down at a rate of four to one. Back to the negotiating table they went with our leadership warning us of dire consequences should we end up going to arbitration. The resulting proposal was barely distinguishable from its predecessor, and it was voted down at a rate of two to one.
Here is the report presented in all its merciless prolixity as it appeared on the front page of our local's newspaper. It's entitled "Kudos to the Executive Board."  http://saveourcola.wordpress.com/2014/11/09/atu587-president-throws-off-his-mask/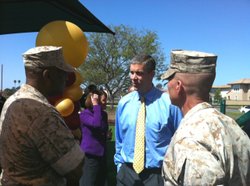 Oddly enough, the boss of the schools to war pipeline is still in office months after the NEA demanded he resign. Even 50 to 70 million dollars of NEA member money blown on the election's failures seems to have Arne Duncan unfazed. Why? 
After Stealing $60K For Shopping, Travel & Dining, Ex-Teachers President Cries At Sentencing   After spending the money she stole to go shopping, travel and enjoy some meals, Lisa Barrett actually cried at her sentencing.
The former president of a northeastern Pennsylvania teachers union will serve a year behind bars for embezzlement.
Authorities say 48-year-old Lisa Barrett stole nearly $60,000 from the Wyoming Area Teachers Union. They say she spent it on personal shopping, traveling and dining.
Barrett cried as the sentence was handed down Friday in federal court in Scranton. She told the judge that she became overwhelmed as she tried to please everyone.
It appears that Ms.Barrett really only tried to please herself—and wasn't too pleased after she got caught.   http://www.philly.com/philly/education/20140125_ap_6adbfd2604b74f2e935988d56f4d7295.html#dv4E18CEHhGW7oxx.01
Spy versus Spy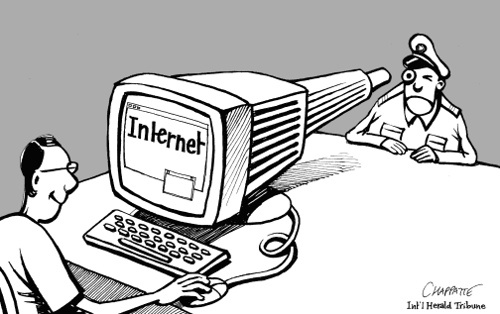 Can they hire half the working class to spy on the other half? The federal government has significantly expanded undercover operations in recent years, with officers from at least 40 agencies posing as business people, welfare recipients, political protesters and even doctors or ministers to ferret out wrongdoing, records and interviews show.
At the Supreme Court, small teams of undercover officers dress as students at large demonstrations outside the courthouse and join the protests to look for suspicious activity, according to officials familiar with the practice.
At the Internal Revenue Service, dozens of undercover agents chase suspected tax evaders worldwide, by posing as tax preparers or accountants or drug dealers or yacht buyers, court records show.
At the Agriculture Department, more than 100 undercover agents pose as food stamp recipients at thousands of neighborhood stores to spot suspicious vendors and fraud, officials said.
Undercover work, inherently invasive and sometimes dangerous, was once largely the domain of the F.B.I. and a few other law enforcement agencies at the federal level. But outside public view, changes in policies and tactics over the last decade have resulted in undercover teams run by agencies in virtually every corner of the federal government, according to officials, former agents and documents.   http://www.nytimes.com/2014/11/16/us/more-federal-agencies-are-using-undercover-operations.html?hp&action=click&pgtype=Homepage&module=first-column-region&region=top-news&WT.nav=top-news
MI5 spied on leading British historians for decades, secret files reveal  Eric Hobsbawm and Christopher Hill had phones tapped, correspondence intercepted and friends and wives monitored–MI5 amassed hundreds of records on Eric Hobsbawm and Christopher Hill, two of Britain's leading historians who were both once members of the Communist party, secret files have revealed.
The scholars were subjected to persistent surveillance for decades as MI5 and police special branch officers tapped and recorded their telephone calls, intercepted their private correspondence and monitored their contacts, the files show. Some of the surveillance gave MI5 more details about their targets' personal lives than any threat to national security.
The files, released at the National Archives on Friday, reveal the extent to which MI5, including its most senior officers, secretly kept tabs on the personal and professional activities of communists and suspected communists, a task it began before the cold war. The papers also show that MI5 opened personal files on the popular Oxford historian AJP Taylor, the writer Iris Murdoch, and the moral philosopher Mary Warnock after they and Hill signed a letter supporting a march against the nuclear bomb in 1959.  http://www.theguardian.com/world/2014/oct/24/mi5-spied-historians-eric-hobsbawm-christopher-hill-secret-files
Fun Cracks in the Empire: San Diego's Spy on the Citizenry System "SDPD says it has access to cameras at 41 addresses around the city as part of Operation Secure San Diego.
Half of those are useless. The cameras on site at 20 addresses use software that's incompatible with the department's operating system.
And one of the system's benefits SDPD highlighted most — that officers could see live footage of a crime scene as they respond, potentially revolutionizing responses to serious situations like active shooters — is functionally nonexistent.  http://www.capoliticalreview.com/capoliticalnewsandviews/san-diego-police-cant-even-spy-on-you-with-surveillance-cameras/
The Magical Mystery Tour
"The criticism of religion ends with the teaching that man is the highest being for man, hence with the categorical imperative to overthrow all relations in which man is a debased, enslaved forsaken, despicable being….." (Marx)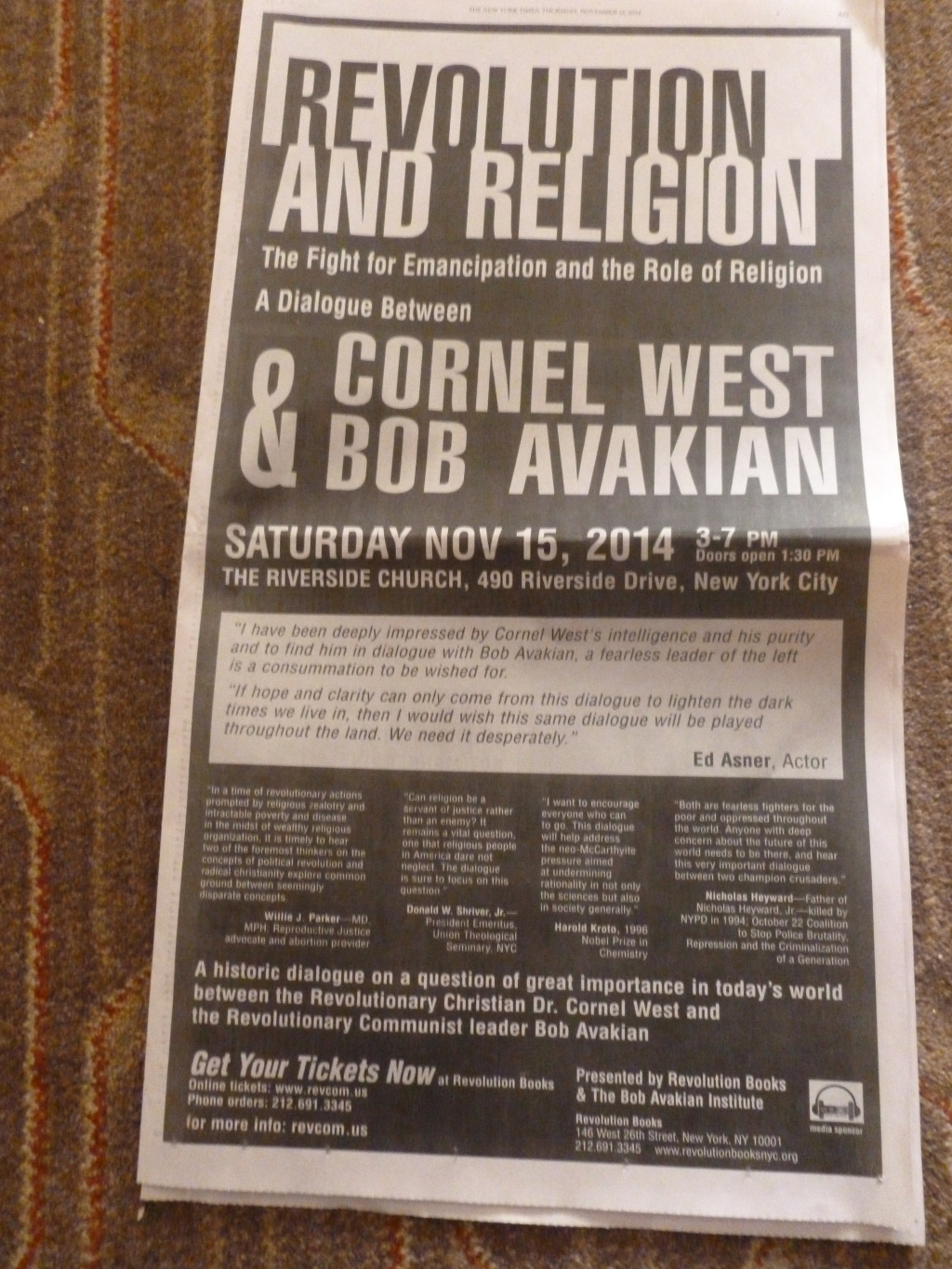 full page ad in NYTimes November 13 2014. Avakian, you will remember, fled the US due to a misdemeanor charge, lived on the Left Bank in Paris for decades, issuing directives to his zombie cult. Hence: Liberal Polysyllabic blowhard mystic poverty pimp vs Stalinite Cultist and Zombie herder. Subject of debate: is it, or is it not, good to have fairies dancing in your head?    Be advised! Stanley Aronowitz debates Flying Spaghetti Monster! Admission: 500 dollars–to pay for a future ad in the NyTimes. Christmas Day. Location TBA.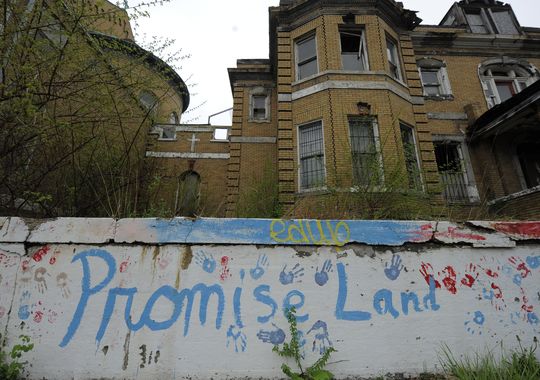 Abandoned San Sabastien Catholic Church in Detroit. Not the promised land as yet.
Below, Messianic blabbermouth liberal twins, Hedges and Minister West: god fearing nationalists.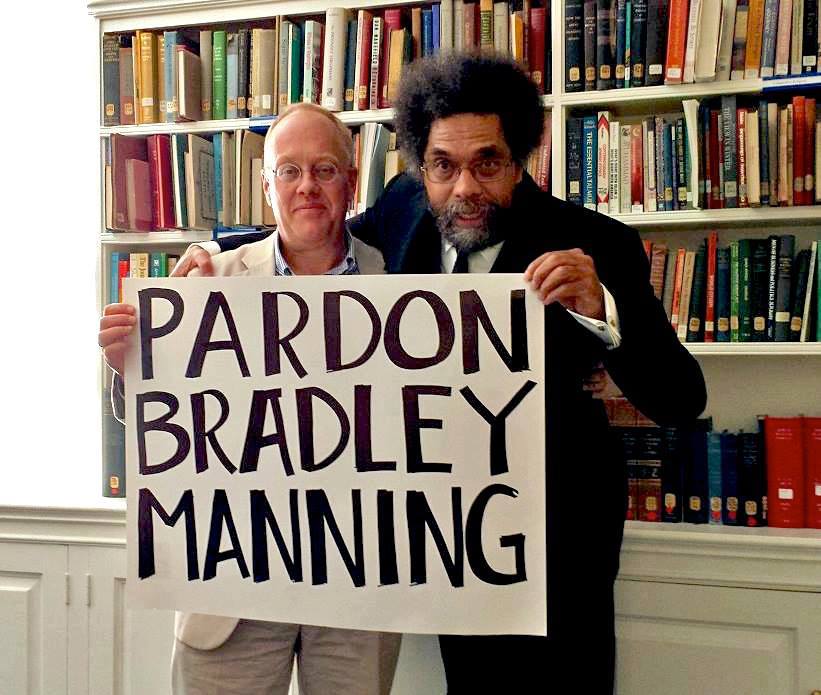 The Best and Worst Things in the History of the World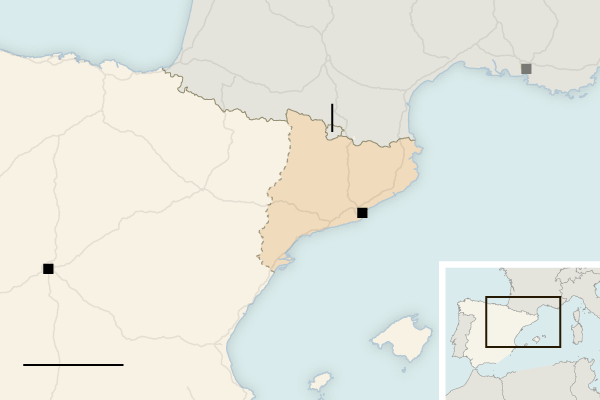 Homage to Catalonia–Catalans Overwhelmingly Vote for Independence From Spain in a Straw Poll  (and if western Ukraine can do this, orchestrated  by the CIA, why not?)  Defying legal and political objections from Madrid, more than two million Catalans took part on Sunday in a straw poll on independence that the region's governing politicians have presented as a prelude to breaking away from the rest of Spain.
The poll, as expected, resulted in an overwhelming secessionist victory, with 80.7 percent of votes cast in favor of independence, according to the preliminary results released by the regional government of Catalonia early Monday. The results were based on 88 percent of votes counted. The government also forecast the final turnout figure would be 2.25 million voters. However, Spain's justice minister, Rafael Catalá, told reporters on Sunday evening that the vote had been a "useless and sterile" act of political propaganda orchestrated by the regional government of Artur Mas.  http://www.nytimes.com/2014/11/10/world/europe/catalans-vote-in-straw-poll-on-independence-from-spain.html?hp&action=click&pgtype=Homepage&module=first-column-region&region=top-news&WT.nav=top-news&_r=0
Howard Fast (Patriot): Celebrating 100 Years Howard Fast, born November 11, 1914, was one of the most prolific American writers of the twentieth century.
He was a bestselling author of more than eighty works of fiction, nonfiction, poetry, and screenplays. The son of immigrants, Fast grew up in New York City and published his first novel upon finishing high school in 1933. In 1950, his refusal to provide the United States Congress with a list of possible Communist associates earned him a three-month prison sentence  (video embedded)  http://www.openroadmedia.com/
Don't Vote. It only encourages them–The Worst Voter Turnout in 72 Years  The abysmally low turnout in last week's midterm elections — the lowest in more than seven decades — was bad for Democrats, but it was even worse for democracy. In 43 states, less than half the eligible population bothered to vote, and no state broke 60 percent.
In the three largest states — California, Texas and New York — less than a third of the eligible population voted. New York's turnout was a shameful 28.8 percent, the fourth-lowest in the country, despite three statewide races (including the governor) and 27 House races.
Over all, the national turnout was 36.3 percent; only the 1942 federal election had a lower participation rate at 33.9 percent. The reasons are apathy, anger and frustration at the relentlessly negative tone of the campaigns.
Republicans ran a single-theme campaign of pure opposition to President Obama, and Democrats were too afraid of the backlash to put forward plans to revive the economy  http://www.nytimes.com/2014/11/12/opinion/the-worst-voter-turnout-in-72-years.html?hp&action=click&pgtype=Homepage&module=c-column-top-span-region%C2%AEion=c-column-top-span-region&WT.nav=c-column-top-span-region&_r=0
watch the cops arrive at around 8 mins–this is Livernois, one of Detroit's main arteries. 
40kg Of Cocaine Found On Mitch McConnell's Father-In-Law's Boat"   James Chao, father of Mitch McConnell's wife Elaine, has a lot of questions to answer after 40 kilograms of cocaine (about $6.7 million worth) was found on the Ping May, a ship owned by the Foremost Group, a company James Chao founded and led to a tidy fortune. But was that fortune built on honest movement of legitimate bulk trade goods, or has Mr. Chao been trading in less than legal goods?
The cocaine, found in 40 separate packages, was discovered during a routine inspection hidden among a load of coal bound for Europe from the port of Santa Marta, Columbia onboard the Ping May, one of 15 ships Foremost currently operates, with another 8 under construction. The final destination for the ship was to be the Netherlands, likely one of the port cities surrounding Amsterdam. It is known that the Ping May has been witnessed at the port of Zaanstad, one of these cities, in the past.  http://www.dailykos.com/story/2014/10/31/1340696/-40kg-Of-Cocaine-Found-On-Mitch-McConnell-s-Father-In-Law-s-Boat
You Can Now Get Your CCW in San Diego County–and here is how: http://sdsheriff.net/licensing/ccw.html
So Long