August 22nd, 2015 / Author: rgibson
We Say Fight Back!
www.haymarketbooks.org/pb/Letters-of-Joe-Hill
The Graduate School of Education (GSOE) at the University of California, Riverside, is seeking an outstanding scholar in Language and Literacy, with research focusing on diverse populations (i.e., diversity of culture, language, race, ethnicity, and/or class). We invite applications and nominations for a tenure-track or tenured (open rank) position in this area. The position will commence as early as July 1, 2016, or as negotiated.  aprecruit.ucr.edu/apply/JPF00403
"Boots Riley: Tell Homeland Security–We Are The Bomb"
Q: How can people get involved? A: Start where you are, hopefully join some organizations. Get those work struggles to get connected with other larger campaigns. There are things happening in every area of people's everyday life, but the point is to join with other people. If you can't find an organization that's already doing it then reach out to some other people. Put up signs, make fliers, call meetings, but the point is to work with other people.
Q: What did you hope to accomplish by publishing a book?
A: Maybe part of it is superstition; it's all digital now. And the magnetic tape we recorded on in the '90s, even that stuff deteriorates. I think that it's a way to make my art be more permanent if that's possible. I like books. I like the physicality of them. I like having something to hold in my hand. And to put some of my lyrics in context and make a real cool thing, a real cool book to have, and the folks at Haymarket help me put it together.
Q: What inspires your music?  
A: Various movements. Other things that inspire me are conversations that people have on the street. A lot of my stuff is just about everyday life, and it just goes out further into broader ideas. But hearing a conversation, someone will say something to me, a word or a phrase, and it turns into something.  www.dailyuw.com/arts_and_leisure/article_559690e4-462b-11e5-8d74-bbbd5107aa63.html
 Tenth demonstration for Sacco and Vanzetti
When: Sunday, August 23rd, 2PM-5PM
Where: Meet at the Boston Common Visitors' Center.
139 Tremont St, Boston, MA 02108.
The Visitors' Center is right near the smaller Park Street exit. It's at the intersection of Tremont and West st. Look for the circular garden surrounded by three statues. You'll probably see some black flags, banners, signs, and hear some music.
We will begin by gathering at the Boston Common Visitors Center (Tremont and West, Boston) at 2PM, followed by a march to the North End at 3PM, and conclude with a rally at 4PM at the Paul Revere Mall at 416 Hanover Street and will feature a number of speakers and live music at both locations.
Website: www.saccoandvanzetti.org
Email: info@sacco.  www.facebook.com/events/1613473872266942/
Ted Rall: Lapd Got me Fired On July 27 the Los Angeles Times fired me as its editorial cartoonist, announcing my dismissal with a humiliating "Editor's Note" that (falsely) accused me of being a liar and fabulist.
Not everyone was unhappy about my ouster.
The Los Angeles Police Protective League (LAPPL) soon published a gloating blog post "applaud[ing] the L.A. Times firing of cartoonist Ted Rall."
I wasn't surprised they didn't like me. Since 2009, I drew more than a dozen cartoons criticizing the LAPD as overly militarized, violently abusive of civilians and inept.
Even so, the police union blog went over the top.
"So many within the LAPD were pleasantly surprised…We especially appreciate the Times' reaction, as the media in general often seems eager to publish material portraying law enforcement in a negative light," the LAPPL wrote in a blog (which vanished into 404-dom after The Guardian wrote about it this past Saturday).
The LAPPL statement contained a thinly-veiled threat aimed at other journalists critical of law enforcement: "We hope other news publications will take note of the Times' willingness to hear and respond to the other side of the story and look at the facts." www.counterpunch.org/2015/08/19/l-a-police-union-bought-newspaper-stock-used-leverage-to-try-to-fire-editorial-staffers-it-accused-of-being-anti-police/
The Little Red Schoolhouse
NYTimes Rediscovers Racism Even with tuition shooting up, the payoff from a college degree remains strong, lifting lifelong earnings and protecting many graduates like a Teflon coating against the worst effects of economic downturns.
But a new study has found that for black and Hispanic college graduates, that shield is severely cracked, failing to protect them from both short-term crises and longstanding challenges.
"The long-term trend is shockingly clear," said William R. Emmons, an economist at the Federal Reserve Bank of St. Louis and one of the authors of the report. "White and Asian college grads do much better than their counterparts without college, while college-grad Hispanics and blacks do much worse proportionately."
A college degree has long been recognized as a great equalizer, a path for minorities to help bridge the economic chasm that separates them from whites. But the report, scheduled to be released on Monday, raises troubling questions about the ability of a college education to narrow the racial and ethnic wealth gap.
"Higher education alone cannot level the playing field," the report concludes.  www.nytimes.com/2015/08/17/business/racial-wealth-gap-persists-despite-degree-study-says.html?_r=0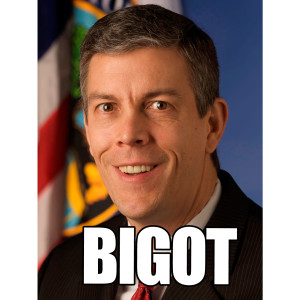 Arne Duncan, Bishop of Capitalist Schooling, notices inequality High-quality instruction in science, technology, engineering and math — subjects collectively known as STEM — can provide students with a lens to approach and view the world. When students — like those at the Incubator School — engage in hands-on STEM learning, they aren't just gaining subject matter knowledge. They're developing a mind-set that affirms they can use inquiry and their own logic to reach new conclusions and tackle tough problems.
If we want our children to grow into the scientists, researchers, educators and entrepreneurs who will address our most pressing challenges, and if we want our nation to remain a global leader in innovation, we must ensure that all students have access to deep learning in STEM subjects and are taught by talented teachers knowledgeable in these fields.
Yet, across the country, there are disparities in students' access to the full range of math and science courses, including such subjects as algebra, geometry, biology and physics. Nationwide, while 71% of white high school students have access to the complete range of these courses — often required for college admittance — only two-thirds of Latino students and a little more than half of black students do.  www.latimes.com/opinion/op-ed/la-oe-0818-duncan-stem-education-20150818-story.html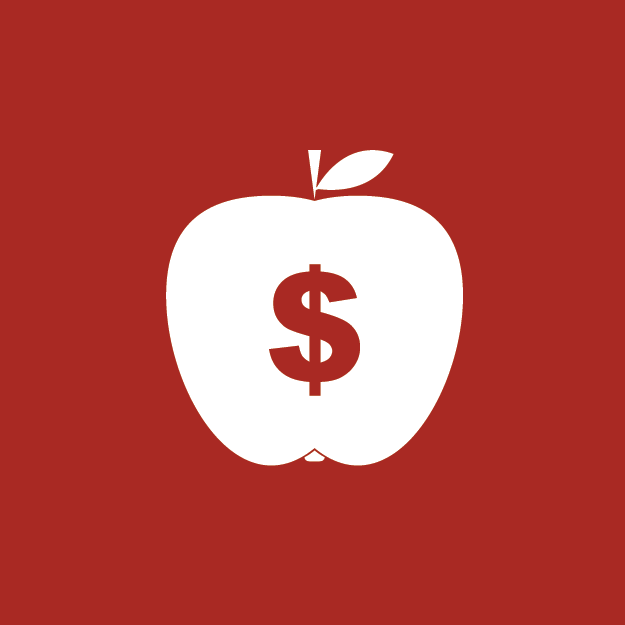 Katrina Truth on the New Orleans School system  Better test scores. Charter schools. New teachers. When it comes to highlighting New Orleans' recovery, the gloss of the city's overhauled school system shines brightest. So bright, that those who look at New Orleans schools from a distance often fail to see the serious issues of inequity and exclusion that linger within. As soon as Katrina hit, state and education officials used the devastation as an excuse to fire veteran teachers and start the transition to an all charter school system in New Orleans giving tax dollars to private purveyors with no accountability. It's been called a promising model for education but it has been a road map for dismantling public education.
Accountability for what's happening in New Orleans schools has been sorely lacking. While 92% of students are now enrolled in charters, many charter schools have failed to accommodate students with disabilities or limited English proficiency, violating federal law and prompting civil rights complaints to federal agencies. Making matters worse, students enrolled in New Orleans charters are subject to harsher charter-specific discipline policies aimed at pushing out even more students. Suspension rates at New Orleans charters, especially for out-of-school suspensions, are among some of the worst in the nation, with several schools above Louisiana's already high statewide average and a select group at "rates of 40, 50, 60% and more each year." When coupled with school arrests, this denial of equal access to education is something that FFLIC and other grassroots organizations have long spoken out against, especially in comprehensive reports like Pushed Out: Harsh Discipline in Louisiana Schools Denies The Right to Education.
KEY RECOVERY DATA
7,000 Number of teachers fired after Katrina
15 Estimated number of New Orleans charter schools with suspension rates above the statewide average.
623 The number of indoor suspensions in New Orleans during the 2013-2014 school year, double the pre-Katrina rate.
46,625 The number of out-of-school suspensions in 2013, more than the total number of students enrolled in New Orleans public schools that year.  katrinatruth.org/pages/education.html
One of the Better Donors Choose Requests? My Project: Students used to doing physical work struggle to do what feels like nothing in a traditional classroom. While I work creatively to find more ways to physically involve them, I will always have a need to present things to the class on a regular basis in a "sit and get" setting. With a stand up desk or wiggling chair, they will at least have some small outlet for their energies when I need their minds focused on me. Perhaps writing will not be such a struggle if legs are not scrunched under a too-small-for-a-six-foot-tall-boy desk. One boy looked so uncomfortable last semester that it was little wonder he struggled to feel included in this academic setting. How could he feel a part of a group when even the furniture did not fit? New furniture would allow active students to feel more at home in my classroom and let them focus on learning, not their physical presence.
No matter what role students will have in the world they will need to effectively communicate. What I have to share with them in English class is necessary for their success, but getting them to see, feel, and live that connection with what they would prefer to do (anything besides sit still in a small desk!) is a struggle. These students who already know they learn best by being active will benefit from this purchase because it will allow them to mesh how they learn with what I want them to do. « hide
My students need furniture that will keep them in motion: a standing desk with moving foot rest and two wobble chairs. www.donorschoose.org/project/building-better-brains-with-motion/1585344/
Detroit Public Schools (where the $31,000 a year step 1 hasn't had a raise in 7 years) wants to hire HUNDREDS of teachers
Detroit Public Schools is undergoing an unprecedented period of transformation that will position DPS as one of the high-quality educational options for families city-wide.  To help recruit talented educators at all grade levels, Detroit Public Schools will host a Teacher Career Fair on July 18, 2015 from 9:00 a.m. – 2:00 p.m. at the Hotel St. Regis, 3071 West Grand. Blvd.
The Teacher Career Fair is being held in preparation for Opening of Schools and aims to fill positions for the upcoming 2015-2016 school year. There are a limited number of opportunities for immediate placement. Interviews will be held on-site and conditional offers provided to qualified candidates. The teaching positions being recruited during this career fair will also build upon the District's current talent acquisition pool.
This event is for new applicants only. Teachers already employed by the District do not need to attend.
"It's an exciting time at DPS," said Cassandra Washington, Executive Director, Division of Talent – Human Resources. "DPS' move to a "network structure" organized around the needs of schools is sure to be a magnet for talent and a leader in innovation and entrepreneurial activity."
Washington explains that as a result of retirements, separations and new program offerings, DPS anticipates 200-300 teacher openings for the upcoming 2015-2016 school year.
"DPS is excited and views this transformation as an opportunity to continue our mission of ensuring that DPS has the most effective teachers, school leaders, and central office staff supporting every student to achieve success," said Washington.
Applications are being accepted for ALL teaching positions. However, there is a critical need in Early Childhood Education, Special Education, Mathematics, Secondary Science and World Language.  detroitk12.org/content/2015/07/15/dps-to-host-teacher-career-fair-jul-18-to-fill-hundreds-of-open-positions-for-2015-16-school-year/
How Pinellas County Florida's racism destroyed a school system In just eight years, Pinellas County School Board members turned five schools in the county's black neighborhoods into some of the worst in Florida.
First they abandoned integration, leaving the schools overwhelmingly poor and black.
Then they broke promises of more money and resources.
Then — as black children started failing at outrageous rates, as overstressed teachers walked off the job, as middle class families fled en masse — the board stood by and did nothing.
Today thousands of children are paying the price, a Tampa Bay Times investigation has found.
They are trapped at Campbell Park, Fairmount Park, Lakewood, Maximo and Melrose — five neighborhood elementary schools that the board has transformed into failure factories.
Every year, they turn out a staggering number of children who don't know the basics.
Eight in 10 fail reading, according to state standardized test scores. Nine in 10 fail math.
Ranked by the state Department of Education, Melrose is the worst elementary school in Florida. Fairmount Park is No. 2. Maximo is No. 10. Lakewood is No. 12. Campbell Park is No. 15.
All of the schools operate within six square miles in one of Florida's most affluent counties.
All of them were much better off a decade ago.
Times reporters spent a year reviewing tens of thousands of pages of district documents, analyzing millions of computer records and interviewing parents of more than 100 current and former students. Then they crisscrossed the state to see how other school districts compared.
Among the findings: below the cartoon
■ Ninety-five percent of black students tested at the schools are failing reading or math, making the black neighborhoods in southern Pinellas County the most concentrated site of academic failure in all of Florida. www.tampabay.com/projects/2015/investigations/pinellas-failure-factories/5-schools-segregation/?utm_source=Voice+of+San+Diego+Master+List&utm_campaign=a7c7d94a86-Learning_Curve&utm_medium=email&utm_term=0_c2357fd0a3-a7c7d94a86-81862829&goal=0_c2357fd0a3-a7c7d94a86-81862829
No Spanking for Opt-outers School districts will not be penalized for having large numbers of students refuse to sit for the New York State standardized tests this year, education officials said on Thursday, ending months of uncertainty over how they would respond to a growing antitesting movement.
For months, state and federal officials warned that districts that fell below a 95 percent participation rate might lose federal funds, while the leaders of the so-called opt-out movement have dismissed these as empty threats.
More than 200,000 third through eighth graders declined to take the exams this year. In a number of districts, students who refused to take the tests outnumbered those who did.  www.nytimes.com/2015/08/21/nyregion/new-york-schools-with-many-students-who-skipped-tests-wont-lose-money.html?_r=0
In his response to questions raised by the University of British Columbia Faculty Association regarding last week's departure of UBC president Arvind Gupta, UBC Board of Governors chair John Montalbano offers the equivalent of a pat on the head and a cheery "run along now, it's none of your business."
Montalbano and the UBC Board of Governors continue to operate in secret, striving to keep the public as well as university faculty, staff, and students ignorant of the rationales and actions of the highest governing body of this (when I last checked) public institution.
In his response to UBCFA president Mark Mac Lean, Montalbano said the board recognizes in the absence of "concrete information" there will be speculation on the circumstances of Gupta' departure as president. While he stated that "the rumours or speculations that have been publicly raised have contained numerous inaccuracies" he offered no clarifications nor did he offer any explanation about what transpired to end Professor Gupta's presidency after only one year, or what caused this leadership crisis.
In his letter, Montalbano declared that the Board acted "in accordance with" the University Act and UBC Policies; that the Gupta's departure was not a failure in governance; and that the Board acted responsibly and with every consideration for fairness.
Oh, okay, if you say so … http://blogs.ubc.ca/ross/2015/08/ubc-board-of-governors-response-to-faculty-questions-on-gutpas-resignation-run-along-now-its-none-of-your-business/
San Ysidro CA School Bd Member quits–tried to end corruption  San Ysidro is rebuilding its image and working to recover from a financial crisis and a lapse in leadership. It has been rocked by scandal — its former superintendent resigned in 2013 amid corruption charges and eventually served two months in federal prison — plagued with money problems, weathered a teachers strike and has seen a revolving door of interim superintendents the last two years. Two top administrators were placed on leave last spring when it was discovered they had withheld a negative state audit from school officials. http://www.sandiegouniontribune.com/news/2015/aug/21/san-ysidro-school-board-member-abruptly-steps-down/
Mississippi always leads the way  A legislative watchdog committee released a report Thursday attacking how Mississippi grades its public school districts and individual schools, saying the bottom-line emphasis should be on students' actual test scores, and that including test-score growth in calculations "obscures" actual student performance.
"If the purpose of the accountability standards is to improve student achievement and increase the level of accountability of schools and districts, then more emphasis should be placed on proficiency — how a student actually performs on the assessments," states the report by the Performance Evaluation and Expenditure Review Committee.
State Superintendent Carey Wright, though, fundamentally disagrees with the report's recommendations. She said that PEER's recommendations would weaken the statistical validity of Mississippi's A-to-F grades for schools and that de-emphasizing student growth would penalize schools that are making strides in student performance.
"There's nothing arbitrary about our accountability model," Wright told reporters attending a meeting of the state Board of Education at its temporary office in Clinton.
Mississippi began assigning A-to-F grades in 2012 and switched to a new underlying system of scoring in 2014.
A key element of that plan takes students' test scores and assigns them to one of four performance groups — minimal, basic, proficient or advanced. The model then assigns points based on what share of a school's students are proficient and advanced.  www.chron.com/news/article/Report-finds-school-ratings-flawed-6456478.php
The International Hot War of the Rich on the Poor
Rashid: The Cost of Pakistan's War on terrorism Many Pakistanis are facing a crisis of conscience as the government pursues a war on terrorism, which is starting to show signs of success. However, it has led to hundreds of hangings by the state, extra-judicial killings by the police,the disappearance of many people suspected of belonging to separatist groups and other violations of human rights.
The fight against terrorism has gained momentum, but the bodies are piling up in the streets.Since December, when an attack on an army school in Peshawar left 150 people dead—mostly children—the military and the civilian government of prime minister Nawaz Sharif vowed revenge on terrorists. Since the army had
sponsored Islamist extremist groups since the 1980s, the change of strategy was welcomed by most people tired ofthe violence.That month, Pakistan lifted its seven-
year moratorium on the death penalty and has since executed 200 people,
including juveniles. There are some 8,000 people on death row—not all convicted of terrorism—and the government has pledged to hang them all. Pakistan is now in the same league as North Korea and Saudi Arabia for executions bythe state
.
At the same time, parliament passed a constitutional amendment allowing the military to set up special courts to try alleged terrorists, with procedures that are closed to scrutiny—bringing condemnation by the Human Rights Commission of Pakistan and global human rights organisations. The military had demanded this move after civilian (judical) anti-terrorism courts proved ineffective—some 17,000 cases have piled up unheard in the latter.
There have been gross miscarriages of justice. On August 4, Shafqat Hussain, who was convicted of murder by a civilian court while still a teenager and had his execution halted four times, was hanged despite worldwide appeals for clemency
, including from the United Nations and the EU.Now there may be an international priceto pay. The Council of the EU has expressed concern over Islamabad"s
refusal to respond to the Union"s request to halt executions and ban the death penalty and reminded it thatPakistan"s preferential trade conditions are tied to "effective implementation" of international covenants on human rights and torture….http://www.ahmedrashid.com/wp-content/archives/pakistan/articles/pdf/The-cost-of-Pakistan-war-on-terrorism.pdf
***Afghan Intel Chief interview  SPIEGEL: More than 100 people have been killed in the recent series of attacks in Afghanistan. What are the perpetrators seeking to achieve with this new wave of violence?
Saleh: The Taliban have a reputation for brutality and mercilessness to defend. Their new leader Mullah Akhtar Mansoor wants to prove that he can maintain these capabilities. All the major attacks require enormous military and financial resources. They are planned and executed with the aid of ISI, Pakistan's secret service. The aim of the attacks is to establish Mansoor as the new strong man. The violence is intended to show that the Taliban brand still exists, and the message as the same as before — that the Talban is united and powerful.
SPIEGEL: Why was the death of Mullah Omar, his predecessor, kept secret?
Saleh: We don't know if he died two years ago or five. The only thing that is certain is that Mullah Omar was living under the patronage of the ISI. Pakistan always denied this, just as the leadership in Islamabad denied that Osama bin Laden lived in the country with their protection. But how can we lead a peace process together with Pakistan when everyone lies — from the army chief right up to the president?
SPIEGEL: Why would the new Taliban leader want to work closely together with Pakistan? He's an Afghan, after all.
Saleh: The Taliban can only continue to fight in this way with help from the ISI. Mansoor will now be provided with the necessary resources in order to solidify his authority and keep opponents within his own ranks in check.
SPIEGEL: Why is Pakistan even striving for dominance over Afghanistan?
Saleh: Since its founding in 1947, Pakistan has remained an artificial state that is uncertain of itself. The country is under major geopolitical stress — in large part because of its rivalry with India. The expansion of its influence over Afghanistan is important to Pakistan because it gives it a feeling of strength. And, of course, it has nearly achieved its goal. NATO is withdrawing and the United States' mission has been reduced today to almost exclusively embassy activities. The plan is for Kabul to soon be occupied once again by the Taliban.  www.spiegel.de/international/world/former-afghan-intelligence-chief-on-recent-taliban-attacks-a-1049245.html
IS Attacks US puppet Iraqi Troops at FallujahThe Islamic State killed more than a dozen Iraq of soldiers and policemen in an attack near Fallujah in Anbar province, where the government has been trying to dislodge the group for the past year.
The Associated Press reported that the Islamic State attacked Iraqi Security Forces (ISF) positions outside of Fallujah on Aug 16. According to the AP, "four suicide attackers drove explosives-laden military vehicles into government forces' barricades."
The assault coincided with the release of an Islamic State video that showcases its forces overrunning a military outpost in Saqlawiyah near Fallujah. The video, which is from 2014, shows jihadists attacking the base with armored personnel carriers packed with explosives and a ground assault team. The Islamic State seized tanks, armored personnel carriers, Humvees, and other vehicles. The bodies of dozens of dead Iraqi security personnel are displayed.
The jihadist group took over Fallujah in January of 2014, nearly six months before it overran large portions of Iraq. Last month, Iraqi forces and their Iranian-backed Shiite militia allies started an offensive to try and retake the city as well as Ramadi, the provincial capital of Anbar. The Iraqi offensive has made little gains in the past two months.
The US military is providing air support for the Iraqi military and the Iranian-backed militias. In the last week, US Central Command said it executed seven airstrikes in and around Fallujah.  www.longwarjournal.org/archives/2015/08/islamic-state-overruns-iraqi-base-near-fallujah.php?utm_source=feedburner&utm_medium=email&utm_campaign=Feed%3A+LongWarJournalSiteWide+%28The+Long+War+Journal+%28Site-Wide%29%29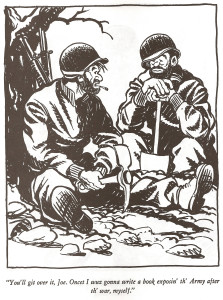 VA killed Marine A Veterans Affairs Department investigation into the death of a former Marine at the Tomah, Wisconsin, VA Medical Center found the staff failed to properly prescribe medications and blundered the medical response when the veteran was found unresponsive in his bed.
Jason Simcakoski died Aug. 30 in the hospital's short-stay mental health unit from "mixed drug toxicity," having taken 13 prescribed medications, including several that cause respiratory depression, in a 24-hour period.
According to a VA Inspector General report released Aug. 6, staff psychiatrists had added new medications to Simcakoski's lengthy list of prescriptions in the days preceding his death.
Several of the drugs, including quetiapine, tramadol and others, are known to cause sedation, and one of Simcakoski's new medications, Suboxone, also can contribute to the problem. …
The doctors also failed to advise Simcakoski or his family members of the risks of taking the new prescriptions or the recommendation they be used off-label to treat symptoms such as anxiety, pain and migraine headache, according to the report.
The report also found that hospital staff were woefully inept in treating the former corporal when he was found unresponsive. First, they failed to determine whether he had a heartbeat, failed to immediately initiate lifesaving measures, did not employ a portable defibrillator and did not have medications on hand that may have countered an accidental overdose.
"Furthermore, we learned unit staff stopped CPR when facility firefighters arrived [expecting they] would take over the CPR efforts … however, firefighters at the facility are not designated as first-line staff to provide hands on emergency care," the investigators wrote. www.militarytimes.com/story/veterans/2015/08/19/va-hospital-fault-marine-veterans-death/32001365/
Four-star General Ray Odierno retired from his position as U.S. Army chief of staff on Friday. Now, less than a week after mustering out, he's cashing in. The former general has taken a job as a senior adviser to the investment firm JPMorgan Chase.
In a press release posted on JPMorgan's website on Thursday, the firm announced that Odierno is joining the company in "a senior advisory capacity," providing "strategic advice and global insights" to CEO Jamie Dimon as well as the company's board of directors. The announcement also said Odierno "will represent JPMorgan Chase through engagement with clients, government officials and policy makers in the U.S. and internationally."
Odierno, who led the U.S. 4th infantry division during the initial stages of the occupation of Iraq, has been criticized for the allegedly heavy-handed and brutal behavior he permitted as a commander. While troops under his command were credited with the capture of Saddam Hussein, they were also criticized for their extremely harsh tactics in dealing with the local population. In Thomas Ricks' 2006 book Fiasco, Odierno was characterized as helping enable indiscriminate mass detentions, prisoner abuse, and extrajudicial killings of Iraqi civilians in the area under his control.
In one particularly brutal 2003 incident documented in the book, Odierno overruled a recommendation that a soldier under his command be court-martialed for the killing of a Iraqi detainee who had turned himself in to U.S. forces, saying that the soldier accused of the murder was "a cook, he didn't get proper training," and that the detainee was "very aggressive, a bad guy." The detainee, an Iraqi man named Obeed Radad, had turned himself in to U.S. forces after learning that they had been looking for him. He was shot and killed while being held in an isolation cell at a U.S. detention center in Tikrit, after allegedly trying to escape through a barbed wire fence.
The kind of behavior exhibited by Odierno's forces would be said to have fostered the insurgency against U.S. troops in the country.
Odierno later returned to Iraq and became one of the major architects of the U.S. military's "surge" strategy.  firstlook.org/theintercept/2015/08/20/iraq-war-surge-general-ray-odierno-gets-new-job-jp-morgan-chase/
The Winner in the 5 Worst Duty Stations in the Marine Corps 29 Palms, CA    It's not even close. This is by far the worst duty station in the Marine Corps. From what we have heard, it is likely to be the worst duty station in the entire military. We were told that the Army once owned the base and sold it to the Marine Corps for $1 telling the Marines that the area was uninhabitable. We weren't able to find anything confirming that so it seems like it could be the Lance Corporal network hard at work but visit the stumps once and you'll have a hard time not believing that    www.gruntstyle.com/magazine/2015/08/12/the-5-worst-duty-stations-in-the-marine-corps/
The International Economic War of the Rich on the Poor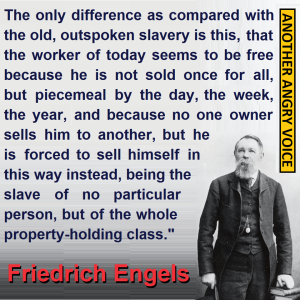 What China's Curency devaluation Means With the sudden depreciation of China's renminbi, it's worth looking at the link between currency values and trade agreements. China's currency last week dropped by a cumulative 4.4% against the U.S. dollar, making Chinese exports cheaper and imports into China more expensive by that amount.
The effect on trade can be substantial. With the U.S. average tariff on industrial goods well under 2%, this change in China's currency value easily swamps most U.S. tariffs. And given the fact that the U.S. dollar was already strong, this move is an added disadvantage to U.S. exports headed for China compared to exports from other countries.
As world leaders continue negotiating what's poised to be a landmark trade deal across the Pacific Rim, some U.S. lawmakers have responded with criticism: "Today's provocative act by the Chinese government to lower the value of the yuan is just the latest in a long history of cheating," said Republican U.S. Sen. Lindsey Graham, who along with Democratic New York Sen. Chuck Schumer had sought to include a tough provision against currency manipulation in the Trans-Pacific Partnership Agreement (TPP).
China is not a part of the TPP negotiations, but the trade deal has an open architecture — other countries can negotiate accession to the agreement anytime after the current 12 participants conclude the deal. For this reason, and because there was Congressional concern voiced last Spring over currency manipulation during consideration of trade legislation, China's action has freshened the focus on the linkage of currency values to trade.
The subject is controversial. There is no international (or domestic) agreement on what constitutes currency manipulation. Countries such as Brazil have criticized the U.S. Federal Reserve's monetary policies (designed to stimulate U.S. economic recovery) for weakening the greenback U.S. auto companies have complained about Japanese currency manipulation, although the U.S. Treasury has not cited direct intervention in the currency markets (or even indirect intervention – taking the yen's value down) while Prime Minister Abe has been in office. China's case is also complicated. The value of the RMB had been rising against the dollar over the last two decades – by over 30%. In May, the International Monetary Fund declared that it no longer considered the RMB to be undervalued.  fortune.com/2015/08/19/what-chinas-currency-devaluation-means-for-the-worlds-trade-deals/
US Stock Market has worst day in 18 months  The U.S. stock market endured its worst performance in 18 months on Thursday, driven lower by another slump in Chinese shares and heavy selling by technical traders.
The global rout started in China, where sharp declines in energy and property stocks pushed the Shanghai Composite down more than 3 percent.
That selling soon spread to European and U.S. markets, where the Standard & Poor's 500 index moved further below a closely watched trading level.
Investors, facing screens full of red, retreated to their usual places of safety: bonds, gold and cash.
"The emerging markets really got slammed overnight and that quickly spread to the rest of the world," said J.J. Kinahan, chief strategist at TD Ameritrade.
The Dow plunged 358.04 points, or 2.1 percent, to 16,990.69. The S&P 500 lost 43.88 points, or 2.1 percent, to 2,035.73 and the Nasdaq composite lost 141.56 points, or 2.8 percent, to 4,877.49.
It was the biggest percentage decline for the Dow and S&P 500 since February 2014.
The blue-chip average is now at its lowest level since October 2014.
Buyers of stocks were few and far between.
Selling outweighed buying by a ratio of more than eight to one in heavy trading.
Still, even with the steep sell-off, the S&P 500 is down just 4.5 percent from its record close of 2,130.82 on May 21.
As the selling picked up, investors moved money to traditional havens in times of uncertainty.
Gold rose $25.30, or 2.2 percent, to $1,153.20 an ounce, the metal's best day since April.  www.detroitnews.com/story/business/2015/08/20/stock-market-worst-day-months/32079013/
Other Counrties with Serious Currency problems:
***Russia
***Malaysia
***Brazil (Freire's favorite "Workers" Party collapsing)
***Mexico
***Greece
***Next?
Then, on Friday–US Stocks Worst drop since 2008  US investors haven't seen stocks fall so far and fast in years.
Friday's implosion could suggest the end of one of the longest bull markets in history, one marked by low interest rates, confident investors and soaring corporate valuations — despite an often jittery global economy.
The recent trouble in China's economy, analysts say, only ignited a long-smoldering bonfire.
"It came in a flash but what was behind it was building," said James W. Paulsen, chief investment strategist at Wells Capital Management. Investors had grown complacent, he said, "and complacency is never good."
The Dow Jones industrial average fell 530.94 points on Friday, or 3.1%, to close at 16,459.75. That's down 10.1% from an earlier peak in May. The Standard & Poor's 500 index has dropped 7.5% in the last three months.
The drop was the biggest for the Dow since Aug. 8, 2011, when it fell 634.76 points. www.latimes.com/business/la-fi-0822-financial-markets-20150821-story.html
Philadelphia police officer to driver: 'You buy these, or I take your car' Video inside
The Emergence of Fascism as a Popular Mass Movement
Blowhard for social-nationalist Bernie  Some people are questioning Democratic presidential candidate Sen. Bernie Sanders' (I-VT) commitment to fighting racial injustice in America. However, respected civil rights activist Cornel West has given his support to Sanders. This is a big deal.
During an appearance on CNN, West told host Don Lemon that Sanders is the best candidate for minority voters because, as the Inquisitr noted, "West and Sanders are self-proclaimed democratic socialists and have been advocates for civil rights issues for decades."http://ringoffireradio.com/2015/08/civil-rights-activist-cornel-west-throws-support-behind-bernie-sanders/
Macedonia Gasses Refugees from Fascist Wars (barbarism rises)
Solidarity for Never
www.youtube.com/watch?v=GDaCSZlYv_o
Opportunist Unite! The CPUSA will Steer you into another voting booth 
Gawker: Your involvement in electoral campaigns is mainly organizing for progressive Democrats?
John Bachtell: Yes, mainly progressive Democrats and independents at every level, whether it be city council, state rep, Senate, Presidential. I was really active in both Obama campaigns. Actually I was his precinct captain for his Senate campaign in Illinois.
Gawker: Do people ever reject your help because they don't want the Communist Party associated with their campaigns?
JB: Not usually. I tend to be more tactical, so it doesn't really become an issue. I don't make it an issue—we don't make it an issue. We're all about coalition building in the electoral arena… It's hard for us to run candidates that are not within the framework of either the Democratic Party, or independent politics.  gawker.com/talking-politics-with-the-head-of-the-communist-party-u-1723918251
Detroit Federation of Teachers Moves to Expel elected President  We are writing to inform you of the Executive Board's decision to remove President Steve Conn from office and expel him from the DFT. This action, while permitted under DFT Constitution, is rarely used but is necessary because of the seriousness of the situation. Our final decision was made after reviewing all of the evidence carefully in a trial. Steve Conn had the opportunity to call witnesses and to speak in his own defense. He chose not to speak to the charges brought against him, making no effort to deny them.
We had no choice but to take action. The Exdecutive Board took an oath to represent all members of the DFT. When members present charges against a member or an officer, the board has an obligation to address them. We found that Conn repeatedly violate the constitution and bylaws of the DFT. He continued to do so after being informed he was in violation, yet he made clear his intention to continue obstructing the union and violating the constitution and bylaws if he remained in office.
Steve Conn's violations were neither technical nor trivial. He demonstrated a clear and serious conflict of interest. His loyalty and allignment with an outside group precluded his basic obligation to put the interests of DFT members and the communities they serve first and foremost. No outside group, with their own agenda, should be permitted to take governance decisions that by all rights must be left to the DFT membership. Any officer shown to be permitting or encouraging this sort of conduct must be be removed from office. His efforts for this outside group included preventing DFT members from voicing their priorities and concerns, permitting an intimidating atmosphere to develop, cancelling at the last minute publicized meetings and calling improperly noticed special meetings.
After much deliberation, the elected members of the DFT Executive Board found Steve Conn guilty of the following charges:
Illegal cancellation of meetings, illegal attempts to convene special meetings, and failure to preside over meetings in accordance with the bylaws.
Unauthorized affiliation of the DFT with By Any Means Necessary (BAMN).
Failure to investigate abuse of members.
Failure to address physical assault on member.
Failure to pay per capita dues.  dft231.mi.aft.org/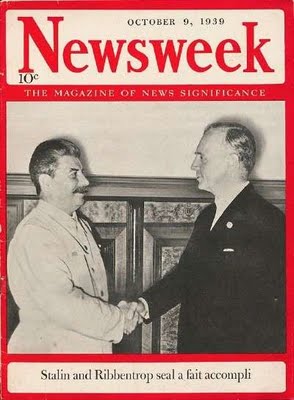 Hitler-Stalin Pact, 8/23/39: Hegelian Left hugs Hegelian Right
Spy versus Spy
China Warned about spies in USA The Obama administration has delivered a warning to Beijing about the presence of Chinese government agents operating secretly in the United States to pressure prominent expatriates — some wanted in China on charges of corruption — to return home immediately, according to American officials.
The American officials said that Chinese law enforcement agents covertly in this country are part of Beijing's global campaign to hunt down and repatriate Chinese fugitives and, in some cases, recover allegedly ill-gotten gains.
The Chinese government has officially named the effort Operation Fox Hunt.
The American warning, which was delivered to Chinese officials in recent weeks and demanded a halt to the activities, reflects escalating anger in Washington about intimidation tactics used by the agents. And it comes at a time of growing tension between Washington and Beijing on a number of issues: from the computer theft of millions of government personnel files that American officials suspect was directed by China, to China's crackdown on civil liberties, to the devaluation of its currency.
Those tensions are expected to complicate the state visit to Washington next month by Xi Jinping, the Chinese president.
The work of the agents is a departure from the routine practice of secret government intelligence gathering that the United States and China have carried out on each other's soil for decades. The Central Intelligence Agency has a cadre of spies in China, just as China has long deployed its own intelligence operatives into the United States to steal political, economic, military and industrial secrets.
In this case, said American officials, who discussed details of the operation only on the condition of anonymity because of the tense diplomacy surrounding the issue, the Chinese agents are undercover operatives with the Ministry of Public Security, China's law enforcement branch charged with carrying out Operation Fox Hunt.  www.nytimes.com/2015/08/17/us/politics/obama-administration-warns-beijing-about-agents-operating-in-us.html?hp&action=click&pgtype=Homepage&module=first-column-region&region=top-news&WT.nav=top-news&_r=0
Who was the CIA Agent who found torture revolting–and more questions too: In early December 2014, Senate Intelligence Committee Chair Dianne Feinstein, D-Calif., released a summary of her staff's five-year investigation of the CIA's interrogation programs following 9/11.
Best known as the "Torture Report," the document revealed searing details of ghastly abuses ranging from "rectal feedings" to "near drowning" on the waterboard.
But, for the American Civil Liberties Union, the report also raised a whole new set of questions.
"For all its revelatory, gruesome details, [the report] also revealed more about what we don't know," Eliza Relman, an ACLU legal assistant wrote in a blog post.
The ACLU has obtained over 100,000 pages of torture-related documents through FOIA requests and legal action over the last 10 years. But the Senate report helped identify some specific gaps.
"Many of the questions we are hoping that the documents will answer involve filling out the picture," says Dror Ladin, a staff attorney with the ACLU who spoke with The Intercept.
The ACLU's National Security Project filed a new Freedom of Information Act request, seeking documents it hopes will answer these questions, and others:
Q. What else was in an email sent by the CIA's chief of interrogations telling the CIA he would have nothing to do with the detainee interrogation program? And who was he?
The Senate report hints at some dissension in the ranks when it came to the extreme interrogation tactics, but does not go into much detail about who was concerned, how widespread the concern was, or how the concern was handled.
In a 2004 email, the then-CIA chief of interrogations expressed disgust with the program, writing that he would "no longer be associated in any way with the interrogation program due to serious reservations," calling it a "train wreack [sic] waiting to happen" and stating that he wanted to "get the hell off the train."
He was responding to a written plan to interrogate an inmate named Abd al-Rahim al-Nashiri, who was revealed to have been taken to five different CIA "black sites" and tortured with mock executions, waterboarding, and having a drill held up to his head. CIA officers on the ground, according to the Senate report, told the federal government that he had given up all information he had — but higher-ups insisted they keep torturing him.
The report does not indicate who wrote the angry email, or what the rest of the email may have contained.
The ACLU is asking for the rest of the email
The Magical Mystery Tour
Junipero Serra: fanatical terrorist the story has a dark side, as even the most sympathetic Serra biographers admit. Father Serra had soldiers with him. The civil and religious conquest of Alta California was accompanied by brutality, coercion and vast death. As the missions grew, California's native population of Indians began a catastrophic decline.  "How can Pope Francis and the Catholic Church speak or act with moral authority when they know that they have mistreated the indigenous people?" Mr. Lopez says. "They lost the moral authority, and by canonizing Serra, they lose any claim of moral authority going forward."  www.nytimes.com/2015/08/18/opinion/californias-saint-and-a-churchs-sins.html?_r=0
ISIS has a theology of rape, but then–  Marrying a Captive Woman
10When thou goest forth to war against thine enemies, and the LORD thy God hath delivered them into thine hands, and thou hast taken them captive, 11And seest among the captives a beautiful woman, and hast a desire unto her, that thou wouldest have her to thy wife; 12Then thou shalt bring her home to thine house; and she shall shave her head, and pare her nails; 13And she shall put the raiment of her captivity from off her, and shall remain in thine house, and bewail her father and her mother a full month: and after that thou shalt go in unto her, and be her husband, and she shall be thy wife. 14And it shall be, if thou have no delight in her, then thou shalt let her go whither she will; but thou shalt not sell her at all for money, thou shalt not make merchandise of her, because thou hast humbled her.  biblehub.com/kjv/deuteronomy/21.htm
The Best and Worst Things in the History of the World
Never forget
And there was this in Vietnam..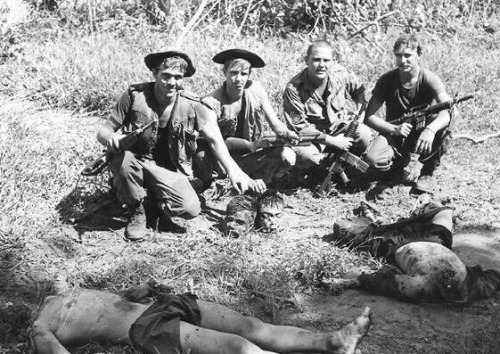 Stop Scrolling now if you do not want to see another horror of war, the picture no outlet would print
"He was fighting to save his life to the very end, till he was completely burned up," Jarecke says of the man he photographed. "He was trying to get out of that truck.  www.theatlantic.com/international/archive/2014/08/the-war-photo-no-one-would-publish/375762/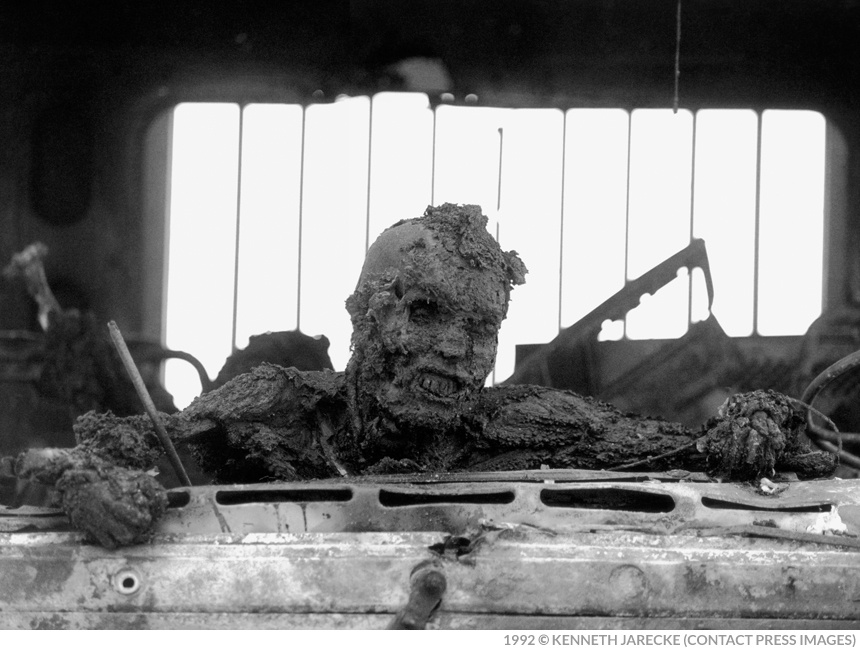 So Long
Julian Bond
Bond's Vietnam Comic Book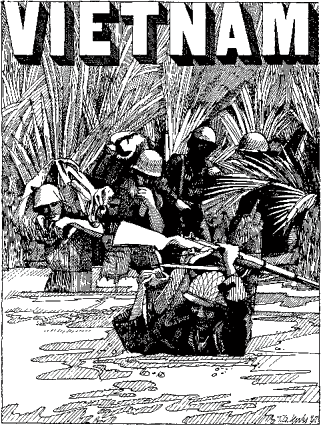 www2.iath.virginia.edu/sixties/HTML_docs/Exhibits/Bond/Bond.html
John Percy