December 8th, 2013 / Author: rgibson
 We Say Fight Back!
900,000 Vets are on a 1 /12 year long waiting list to be evaluated for benefits. Above is the fightback of the past:
LA Social Workers on Strike  Striking social workers took to the picket lines for a second day Friday, with no progress reported in negotiations with Los Angeles County and a probable escalation of work-site actions next week by the county's largest public-employee union. http://www.latimes.com/local/la-me-county-labor-20131206,0,5853225.story#ixzz2mpuQIyU3
Call for Submissions—Voices for Social Justice in Education: A Literary Anthology
 November 14, 2013 – January 15, 2014 Editors: Julie Landsman, Rosanna Salcedo, & Paul Gorski
Deadline for submissions: Midnight, January 15th, 2014  What we are looking for: Poetry (including spoken word), creative non-fiction, memoir, short stories, images of visual art, and other types of writing or visual art that paint a picture of what justice and injustice look like in our schools. We want this book to come from teachers and students themselves. You are the ones on the front lines; you are the ones who can tell readers what life in our schools is like to day.  Call for Submissions—Voices for Social Justice in Education: A Literary Anthology
November 14, 2013 – January 15, 2014
Editors: Julie Landsman, Rosanna Salcedo, & Paul Gorski
Deadline for submissions: Midnight, January 15th, 2014
What we are looking for: Poetry (including spoken word), creative non-fiction, memoir, short stories, images of visual art, and other types of writing or visual art that paint a picture of what justice and injustice look like in our schools. We want this book to come from teachers and students themselves. You are the ones on the front lines; you are the ones who can tell readers what life in our schools is like to day.
The Little Red Schoolhouse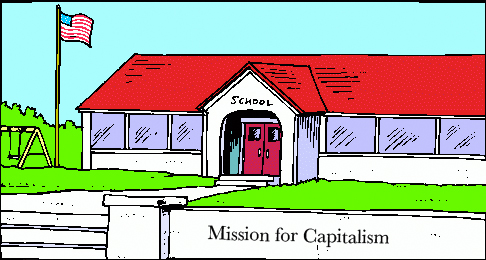 Capitalist Education Reform Run by—the WEALTHY!!!  A team of two dozen well-paid analysts embedded in the State Education Department is having a dramatic impact on a reform agenda that's causing controversy throughout New York. None are public servants.  Supported with $19 million in donations from some of the nation's wealthiest philanthropists, the Regents Research Fund team makes up a little-known think tank within the education agency. It is helping drive reforms that affect the state's 3.1 million public school students and employees of almost 700 school districts.
The three-year-old operation, which now comprises 27 full-time staffers and a half-time intern, is unique in public education systems nationwide.
The group is an institute charged with helping the state Board of Regents and Education Commissioner John B. King Jr. find ways to improve student performance and ensure graduates are ready for college or careers.
Barely heard of outside education circles and a mystery even within them, the "Regent fellows" are paid from entities such as the Gates Foundation and some salaries approach $200,000 a year. The arrangement is stirring concern in some quarters that deep-pocketed pedagogues are forcing their reform philosophies on an unwitting populace, and making an end run around government officers.
"We're a public education system," said Carol Burris, principal of South Side High School in Long Island's Rockville Centre. "Having the wealthy pay for it, you're seeing an agenda that is being pushed … at a rapid pace, and outside the system of public accountability."
The fellows program grew out of former Education Commissioner David Steiner's 2010 decision to use an existing charitable group to give birth to a research arm of his bureaucracy. At the time, the department was being challenged by Washington to improve school results and by Albany to do more with less. Confronted by the department's loss of staff through cuts and early-retirement incentives and federal pressure to adopt reforms under the Race to the Top initiative, Steiner, his then-deputy King and Chancellor Merryl H. Tisch tried something different: They leveraged private donations, starting with $1 million from the private foundation established by Tisch and her husband, Loews Corp. CEO James Tisch, to infuse the Regents Research Fund with dollars to hire education consultants.    http://www.timesunion.com/local/article/Wealth-backs-reform-team-5006670.php
Michigan to Replace MEAP (Schmeep) with "Smarter Balanced" ? A new report urges state lawmakers to proceed with plans to introduce the Smarter Balanced exam as a replacement for the Michigan Educational Assessment Program, saying it remains the only viable option for the 2014-15 school year.Michigan education officials released the 23-page report Monday outlining options for a new state assessment tool to be used as early as next year to test K-12 students under Common Core state standards. State schools administered the MEAP for what is supposed to be the last time this fall.The report, requested by lawmakers in late October after they removed a funding block for implementation of Common Core, examines 12 test options in the marketplace.The report provides summaries on the cost of each test, scoring and reporting methods, test security transparency and overall design.Of the 12 options, only Smarter Balanced and two other tests were aligned to Common Core, a more rigorous set of standards adopted by the State Board of Education in 2010 for math and English. The other exams aligned to the standards are Measured Progress and PARCC.The average per-student cost for the test ranged from $11 to $30, with several companies not providing information.  From The Detroit News: http://www.detroitnews.com/article/20131202/SCHOOLS/312020059#ixzz2mrdUo1u9
The International Hot War of the Rich on the Poor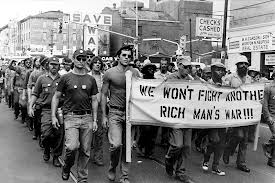 Navy Suspends 2nd Contractor (use the RICO laws on the Generals and their crook pals) The Navy said Wednesday that it had suspended a ship-supply company for significantly overcharging on a contract, the second such suspension since mid-September. The company, Inchcape Shipping Services, owned by the Dubai-based Istithmar World, mainly supplies Navy ships in the Mediterranean and the Middle East.
The Navy is already grappling with a criminal investigation of its main ship supplier in the Pacific, Glenn Defense Marine Asia, whose owner, Leonard Glenn Francis, was arrested in September on charges of conspiring to bribe Navy officials with prostitutes and gifts.
Three Navy officials have been charged with bribery conspiracy in their dealings with Mr. Francis. Four others, including two admirals, have been suspended by the Navy in connection with the investigation.
Rear Adm. John F. Kirby, the Navy's chief spokesman, said the Navy suspended Inchcape and its affiliates on Monday from winning any new business.    http://www.nytimes.com/2013/11/28/us/navy-suspends-second-contractor-it-says-overbilled.html?src=rechp&_r=2&
US to Family: "Oopsie, Killed Your Baby. Mistake! Sorry 'bout that  The U.S.-led coalition in Afghanistan apologized Friday for mistakenly killing a 2-year-old boy during an airstrike, the latest crisis to confront American officials hoping to finalize a long-term security agreement between the two countries.
Late Thursday, Afghan President Hamid Karzai blasted the U.S. military for the death and accused coalition troops serving in Afghanistan of "oppressions." Within hours, U.S. and coalition military leaders were rushing to try to control the fallout of the strike, which also wounded two women.  Marine Corps Gen. Joseph F. Dunford Jr., commander of U.S. and coalition forces in Afghanistan, called Karzai to apologize personally. The international coalition also issued a statement saying it "deeply regrets" the incident.
The civilian casualties could not have come at a worse time for U.S. diplomats, who have watched with dismay over the past week as Karzai appeared increasingly dismissive of the Obama administration's plans to keep up to 10,000 U.S. soldiers in Afghanistan after 2014.    http://www.washingtonpost.com/world/asia_pacific/coalition-apologizes-for-killing-afghan-child-karzai-warns-security-deal-in-jeopardy/2013/11/29/f73d2b06-58ed-11e3-8304-caf30787c0a9_story.html?hpid=z1
France Invades to Mop up Mess Spilling over from US War on Libya  After months of violence set off by a rebellion that overthrew the government in March, which then led to sectarian clashes between Muslim and Christian communities, residents yelled out "Thank you!" and "Save us!"
The violence, which has terrorized rural towns, flared again on Thursday in the capital, Bangui, leaving at least 300 dead in a wave of attacks, the Red Cross said.
Describing the bloodshed as "terrifying," President François Hollande of France announced that he would send 400 more soldiers than first announced, increasing a force mandated by the United Nations to 1,600 troops by Saturday night.    http://www.nytimes.com/2013/12/08/world/africa/french-troops-welcomed-to-central-african-republic.html?ref=international-home
The International Economic War of the Rich on the Poor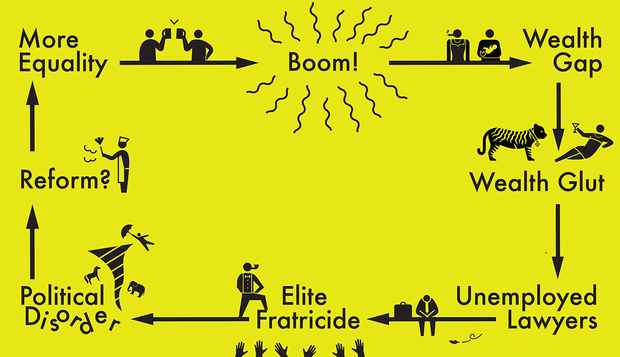 Complex human societies, including our own, are fragile. They are held together by an invisible web of mutual trust and social cooperation. This web can fray easily, resulting in a wave of political instability, internal conflict and, sometimes, outright social collapse.
Analysis of past societies shows that these destabilizing historical trends develop slowly, last many decades, and are slow to subside. The Roman Empire, Imperial China and medieval and early-modern England and France suffered such cycles, to cite a few examples. In the U.S., the last long period of instability began in the 1850s and lasted through the Gilded Age and the "violent 1910s."
We now see the same forces in the contemporary U.S. Of about 30 detailed indicators I developed for tracing these historical cycles (reflecting popular well-being, inequality, social cooperation and its inverse, polarization and conflict), almost all have been moving in the wrong direction in the last three decades.
The roots of the current American predicament go back to the 1970s, when wages of workers stopped keeping pace with their productivity. The two curves diverged: Productivity continued to rise, as wages stagnated. The "great divergence" between the fortunes of the top 1 percent and the other 99 percent is much discussed, yet its implications for long-term political disorder are underappreciated. Battles such as the recent government shutdown are only one manifestation of what is likely to be a decade-long period.
Wealth Disrupts
How does growing economic inequality lead to political instability? Partly this correlation reflects a direct, causal connection. High inequality is corrosive of social cooperation and willingness to compromise, and waning cooperation means more discord and political infighting. Perhaps more important, economic inequality is also a symptom of deeper social changes, which have gone largely unnoticed.    http://www.bloomberg.com/news/2013-11-20/blame-rich-overeducated-elites-as-our-society-frays.html
As an Injury to One Precedes an Injury to All: Detroit + So Long Pensions Everywhere  A federal judge has ruled Detroit is eligible to file for the nation's largest Chapter 9 bankruptcy to help dig out from under $18 billion in debt and that city pension payments can be cut to help make that happen.
U.S. Bankruptcy Judge Steven Rhodes determined the city meets the criteria for bankruptcy, ruling the city is financially insolvent and that the filing was properly authorized. He dismissed challenges to Michigan's emergency manager law and ruled that pensions are not protected by the state Constitution.
"The case was filed in good faith and should not be dismissed," Rhodes said from the bench.
More significantly, Rhodes ruled that Detroit pensioners do not have any additional protections outside of normal contract rights to their benefits. He said the city could slash those benefits, though he had a warning for Emergency Manager Kevyn Orr.From The Detroit News: http://www.detroitnews.com/article/20131203/METRO01/312030049#ixzz2mrZeveI8
Who Is Who in the Detroit Bankruptcy (and what did ALL the unions do? Organize Decay)    http://www.wsws.org/en/articles/2013/11/27/who-n27.html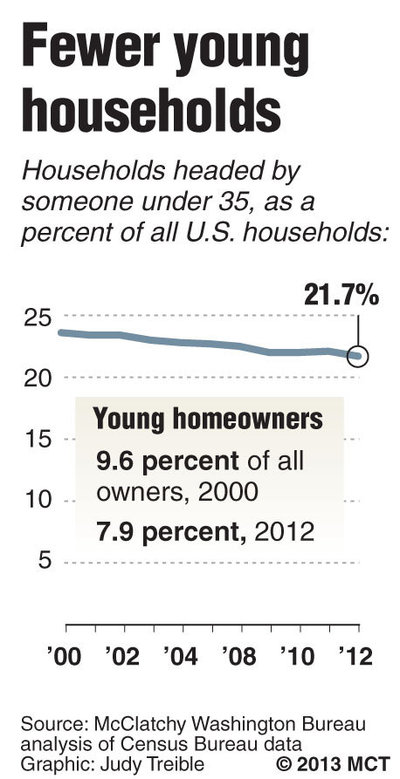 Stagnant Economy and Youth Unemployment (living with the folks)  "While younger adults . . . make up a relatively small proportion of heads of households, they account for almost three-quarters of the overall shortfall in household formation," Timothy Dunne, who was then a vice president at the Federal Reserve Bank of Cleveland, said in an August 2012 report, citing numbers that haven't improved much.
Workers aged 20 to 34 are vital to foot traffic in shopping malls, sales at automobile dealerships and the pace of new homes being built. For all that to happen, however, there must be more jobs for them.
"How do you get household formation moving? It means getting the economy moving faster, more jobs," said Jack Kleinhenz, the chief economist for the National Retail Federation.
Read more here: http://www.mcclatchydc.com/2013/11/28/209943/struggles-of-younger-us-workers.html#emlnl=Morning_Newsletter#storylink=cpy
Obamagogue "Care" to Protect Insurers and Big Pharma and NOT YOU flopping still The enrollment records for a significant portion of the Americans who have chosen health plans through the online federal insurance marketplace contain errors — generated by the computer system — that mean they might not get the coverage they're expecting next month.
The errors cumulatively have affected roughly one-third of the people who have signed up for health plans since Oct. 1, according to two government and health-care industry officials. The White House disputed the figure but declined to provide its own.   http://www.washingtonpost.com/national/health-science/health-care-enrollment-on-web-plagued-by-bugs/2013/12/02/e3021b86-5b79-11e3-a49b-90a0e156254b_story.html?hpid=z1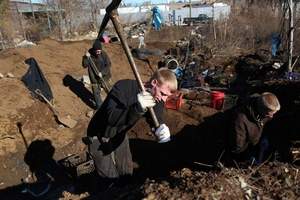 In the Ruins of Detroit, Scrapping is a Profession Brad Baker stood in a hole as deep as he is tall, hacking at the dirt with a pickax. He bent down and grabbed a rock he'd dug free.
"See the little pieces of metal in it?" he said. "That's steel."
It was morning in Delray in southwest Detroit, on a littered abandoned corner lot not far from the river. A half-dozen young men stood in holes they'd dug in the ground, chopping at the soil, yanking out anything remotely metallic that a scrapyard might give them a few dollars for — from thick steel beams and small copper fittings down to jagged shards of slag.
This was a scrapyard half a century ago, and over the years, tons of steel and copper and aluminum wound up buried in the lot. Since it closed, the neighborhood's residents have been mining here, with the blessing of the lot's current owner, since he'd have to pay to remove all that debris anyway if anything is ever done with the property.
Puerto Rico, the Next Detroit (Flint, Saginaw, West Pa, Gary, Youngstown, Stockton, Fresno)  The economy here has been in recession for nearly eight years, crimping tax revenue and pushing the jobless rate to nearly 15 percent. Meanwhile, the government is burdened by staggering debt, spawning comparisons to bankrupt Detroit and forcing lawmakers to severely slash pensions, cut government jobs and raise taxes in a furious effort to avert default.    http://www.washingtonpost.com/business/economy/puerto-rico-with-at-least-70-billion-in-debt-confronts-a-rising-economic-misery/2013/11/30/f40a22c6-5376-11e3-9fe0-fd2ca728e67c_story.html?hpid=z1
Detroit to WIN Blight Census! Detroit is said to have 78,000 abandoned buildings, but the accuracy of that number is uncertain.    http://www.deadlinedetroit.com/articles/7348/blight_task_force_will_soon_begin_counting_every_abandoned_building_in_detroit?utm_source=Deadline+Detroit+Newsletter&utm_campaign=ef1a790beb-newsletter&utm_medium=email&utm_term=0_c4d2ad8703-ef1a790beb-73197837#.UqQi0Uvh54J
Detroit Coppers Run Homeless out of Gentrifying Downtown Although many of its neighborhoods are in shambles, Detroit's downtown has not looked this good in decades. The area is steadily filling with eateries and small businesses. The majority of new lofts and other housing are increasingly inhabited by young, former suburbanites. The district is home to three professional sports stadiums.
But like a lot of cities, Detroit faces an indelicate problem: what to do with its homeless, particularly in revived areas like downtown. In April, after a year-long investigation, the Michigan ACLU accused the Detroit Police Department of approaching at least five men who appeared to be homeless in some downtown areas, forcing them into vehicles and deserting them miles away.
It also filed a complaint with the Justice Department against what it called years of "illegal and abusive tactics against homeless individuals." The ACLU said the men had initially complained to a downtown warming center, which contacted the ACLU.    http://america.aljazeera.com/articles/2013/11/28/homeless-in-detroitallegetheyarebeingdrivenoutofdowntown.html
JP Morgan Chase and the Princelings of China  Federal authorities have obtained confidential documents that shed new light on JPMorgan Chase's decision to hire the children of China's ruling elite, securing emails that show how the bank linked one prominent hire to "existing and potential business opportunities" from a Chinese government-run company.
The documents, which also include spreadsheets that list the bank's "track record" for converting hires into business deals, offer the most detailed account yet of JPMorgan's "Sons and Daughters" hiring program, which has been at the center of a federal bribery investigation for months. The spreadsheets and emails — recently submitted by JPMorgan to authorities — illuminate how the bank created the program to prevent questionable hiring practices but ultimately viewed it as a gateway to doing business with state-owned companies in China, which commonly issue stock with the help of Wall Street banks.    http://dealbook.nytimes.com/2013/12/07/bank-tabulated-business-linked-to-china-hiring/?nl=todaysheadlines&emc=edit_th_20131208
Southwestern College Sun on the Disposable People Deported to Mexico  TIJUANA, MEXICO—Misery has an odor. It is worse than sewage, worse than filth, worse than death.
Misery has a face, hundreds of them. They are the faces of the forgotten, the ignored, the faces of throw-away people two nations have rejected.
Misery has an address. It is the fetid drainage canals of the Tijuana River where a squatters colony hides what remains of once-ambitious people who have been reduced to begging, drug abuse and crime. It is the gaping crack in a damned corner of la tierra where earth and hell intersect in a chasm of despair, drugs, disease, dread and death. It is las America's secret refugee camp.
Misery has company. More is coming over every day.    http://www.theswcsun.com/sun-special-la-fronteras-disposable-people/
The Emergence of Fascism as a Popular Mass Movement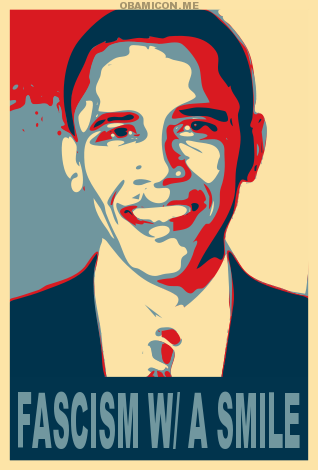 Guardian UK faces Terrorism Charges   British police are examining whether Guardian newspaper staff should be investigated for terrorism offenses over their handling of data leaked by Edward Snowden, Britain's senior counter-terrorism officer said on Tuesday.
The disclosure came after Guardian editor Alan Rusbridger, summoned to give evidence at a parliamentary inquiry, was accused by lawmakers of helping terrorists by making top secret information public and sharing it with other news organizations.
The Guardian was among several newspapers which published leaks from U.S. spy agency contractor Snowden about mass surveillance by the National Security Agency (NSA) and Britain's eavesdropping agency GCHQ.
Assistant Commissioner Cressida Dick, who heads London's Specialist Operations unit, told lawmakers the police were looking to see whether any offenses had been committed, following the brief detention in August of a man carrying data on behalf of a Guardian journalist.
Security officials have said Snowden's data included details of British spies and its disclosure would put lives at risk. Rusbridger told the committee his paper had withheld that information from publication.   http://www.reuters.com/article/2013/12/03/us-britain-snowden-guardian-idUSBRE9B20TL20131203
Bosses Fight Union at National White People's Corporate Radio–SDSU's KPBS  Editorial workers at the politically complicated organization that is KPBS, the public broadcasting arm of San Diego State University, now have themselves a labor union, but the organizing process wasn't without contention, according to copies of emails turned over last week by the San Diego State University Research Foundation under California government transparency laws.  Licensed to the state university system by the Federal Communications Commission, the KPBS stations — including a San Diego TV and FM radio outlet and a radio station in the Imperial Valley — derive their funding from California taxpayers, federal grants, and private contributions, most notably from San Diego's richest man, billionaire Democrat Qualcomm founder Irwin Jacobs.
Cash in the latter two categories is funneled through the research foundation, which handles related administrative chores and a variety of other matters for the broadcaster. The president of the foundation is Elliot Hirshman, who is also president of the university.
When KPBS manager Tom Karlo — a state employee who makes $215,262, a year, according to an online California state salary database maintained by the Sacramento Bee — got wind of the news that editorial workers wanted to unionize, the foundation swung into action.    http://www.sandiegoreader.com/news/2013/dec/03/ticker-sdsu-fight-against-kpbs-unionization/?utm_source=San+Diego+Reader+Newsletters&utm_campaign=58d6ffa933-News_Stories_2013120511_27_2013&utm_medium=email&utm_term=0_8142a24857-58d6ffa933-408112185
Solidarity for Never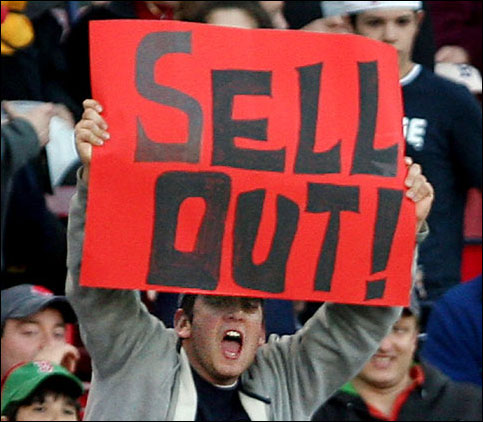 UAW Dues Eaters, Who cut the deal for 1/2 Wages for Ranks, Demand Dues increase to Stay Fat!  The United Auto Workers is considering its first dues increase for members since 1967, according to union sources and memos posted on local union websites.UAW members contribute two hours of straight-time pay to the union each month. But during a meeting of union leaders in Dearborn in early November, officials from Solidarity House said they are weighing the idea of upping that by another half-hour's pay.The dues increase is bound to be a tough sell for the union, particularly given the fact that members in Michigan will be able to opt out of the UAW after the current contract expires, under the state's new right-to-work law.That the union is even considering such an unpopular move speaks to just how dire the UAW's financial situation has become. The UAW's membership, which peaked at around 1.5 million in 1979, is less than 383,000.  From The Detroit News: http://www.detroitnews.com/article/20131203/AUTO01/312030091#ixzz2mrXfhqhE
Bosses Love Unions that Say "We Are All in this Together"  Us vs. them — Those words are behind a bevy of problems in U.S. culture and politics. They sum up how companies and labor unions too often position themselves, especially in the South. But labor relations just across the Georgia border at Volkswagen's Chattanooga plant may be poised to break through that mindset, and establish a precedent for how companies and unions work together so workers, the company and the community create stronger collaborations.
Volkswagen has made "co-determination" an integral part of its business model. It means that workers and management recognize their stake in the company's success and work together to improve it. At Volkswagen's plant in Germany, employees have a voice through a works council and voluntary representation by IG Metall, a union of 2.2 million auto, steel, electrical, textile, wood and plastic industry workers. Every major Volkswagen assembly facility in the world has union representation except the two-year-old Tennessee plant.
Volkswagen has opened the door to introducing this model of labor relations in Chattanooga and set a model for other companies moving to the South. In partnership with the UAW, the collaboration would form the first-ever works council in the U.S. A works council gives workers a voice in the company's success on matters like safety, job security and efficiency. It sets a new tone, swapping "us vs. them" for "we're all in this together." From The Detroit News: http://www.detroitnews.com/article/20131204/OPINION01/312040005#ixzz2mrgmk2QM
Spy versus Spy
US Intelligence Asset (sent to Cuba but not a Spanish Speaker) Begs Obama to get him out of Jail  On the fourth anniversary of his imprisonment in Cuba, former U.S. government contractor Alan Gross said he fears his country has "abandoned" him and appealed to President Obama to personally intervene in his case.In a letter to the president, sent via the U.S. diplomatic mission in Havana, Gross describes his isolation from the world, adding that his daughter and mother have been stricken by cancer, his wife has had to sell the family home in Maryland, and "my business and career have been destroyed."    http://www.washingtonpost.com/politics/alan-gross-former-usaid-contractor-jailed-in-cuba-appeals-to-obama-to-intervene/2013/12/02/6510294e-5b46-11e3-a49b-90a0e156254b_story.html
Pakistan Party ID's US CIA Agent  The political party of the former cricket star Imran Khan on Wednesday identified a man it described as the C.I.A.'s top spy in Pakistan, in an escalation of Mr. Khan's campaign to end American drone strikes in the country.  n a letter to the Pakistani police, Mr. Khan's information secretary, Shireen Mazari, accused the C.I.A. director, John O. Brennan, along with a man identified as the agency's Islamabad station chief, of "committing murder and waging war against Pakistan."
In Washington, a C.I.A. spokesman declined to comment on the case.
Ms. Mazari demanded that the authorities prevent the station chief, whose identity has not yet been confirmed, from leaving the country so that he could face prosecution in a Pakistani court.
That seems unlikely, but the move is expected to infuriate American officials, who had to recall a previous C.I.A. station chief in 2010 after he was identified in the local news media, also in relation to a legal suit brought by anti-drone campaigner    http://www.nytimes.com/2013/11/28/world/asia/pakistani-party-identifies-man-it-says-is-cia-station-chief.html?hp&_r=0
The Forgotten Killer: Erased  He was one of North Korea's deadliest secret agents. Korean agents bombed the Martyrs' Museum in Rangoon, Burma, in a plot to kill the South Korean president, who was to have laid a wreath there. The bomb missed its mark — the president's car had been delayed — but 17 South Koreans, including four cabinet ministers, were killed.
For his deed, Mr. Kang was consigned to oblivion. North Korea denied any connection with the attack. In South Korea, where the bombing was declared a North Korean atrocity, few cared to remember that a North Korean was languishing in a Burmese prison for it. In 2008, Mr. Kang died at the age of 53. During 25 years in prison, he received not a single visitor from his homeland.    http://www.nytimes.com/2013/11/24/world/asia/forgotten-killer-among-the-korean-erased.html?ref=international-home&_r=4&
The Magical Mystery Tour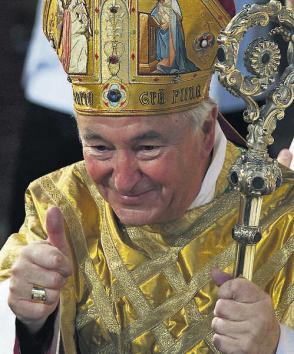 Cardinal Mahoney and the Rape Coverups  More than five years after a civil settlement by the Los Angeles Archdiocese with more than 500 victims of sexual abuse by Catholic priests, a judge ordered the church to make confidential personnel files public. In the files, memos written by Archbishop Roger M. Mahony and Msgr. Thomas J. Curry, then the archdiocese's chief advisor on sex abuse cases, offered the strongest evidence yet of a concerted effort by officials to shield abusers from police. Following those revelations, Mahony was relieved of his public duties by his successor, Archbishop Jose Gomez, and Curry resigned from his post as bishop of Santa Barbara. http://www.latimes.com/local/priestabuse/#ixzz2mpy3RETI
LATimes Full Coverage of Mahoney and His Rapist Priest Pals For decades, such allegations had made their way to the archdiocese's headquarters. But for the most part, the men who wore the miter before Mahony did little in response. Letters from irate parents gathered dust in file cabinets. Priests were quietly transferred.
Mahony knew the larger church was just starting to confront clergy abuse. In 1985, after a molester priest caused a scandal in Louisiana, U.S. bishops held a closed-door session on abuse at their annual conference.
Mahony and other bishops subsequently received a lengthy report warning of the legal and public relations ramifications of abuse and offering tips for dealing with such cases. The report, written by a priest, a psychiatrist and a lawyer, presented the topic in a risk-analysis manner appealing to pragmatists like Mahony.
"Our dependence in the past on Roman Catholic judges and attorneys protecting the Diocese and clerics is GONE," the report said.
Among the recommendations was that bishops rely on lawyers' advice. Not long after Mahony arrived, he consulted the archdiocese's longtime attorney about Cristobal Garcia, a priest accused of molesting an altar boy and then fleeing to his native Philippines.
The lawyer, J.J. Brandlin, was unequivocal: "Be sure that someone has reported the matter to the authorities," he urged. "The law carries a heavy burden."
The advice went unheeded. Brandlin stepped down shortly thereafter, and in his place Mahony hired the law firm of prominent venture capitalist Richard Riordan, a devout Catholic.    http://graphics.latimes.com/mahony/#part1
The Vatican and Another Disgraced Priest  VATICAN CITY — Thomas Williams, the onetime public face of the disgraced Legion of Christ religious order who left the priesthood after admitting he fathered a child, is getting married this weekend to the child's mother, The Associated Press has learned. The bride is the daughter of former U.S. Ambassador to the Holy See Mary Ann Glendon, one of Pope Francis' top advisers.
Glendon, a Harvard University law professor, is one of the highest-ranking women at the Vatican as president of the Pontifical Academy for Social Sciences. She is also one of five people on Francis' commission to reform the scandal-marred Vatican bank. Her daughter, Elizabeth Lev, is a Rome-based art historian and columnist for the Legion-run Zenit news agency, which Williams published for over a decade while he was in the order.    http://www.freep.com/article/20131205/NEWS07/312050126/thomas-williams-michigan-priest-marry-pope-adviser-daughter
The Best and Worst Things in the History of the World
Video: The Diego Rivera Murals As You've Never Seen Them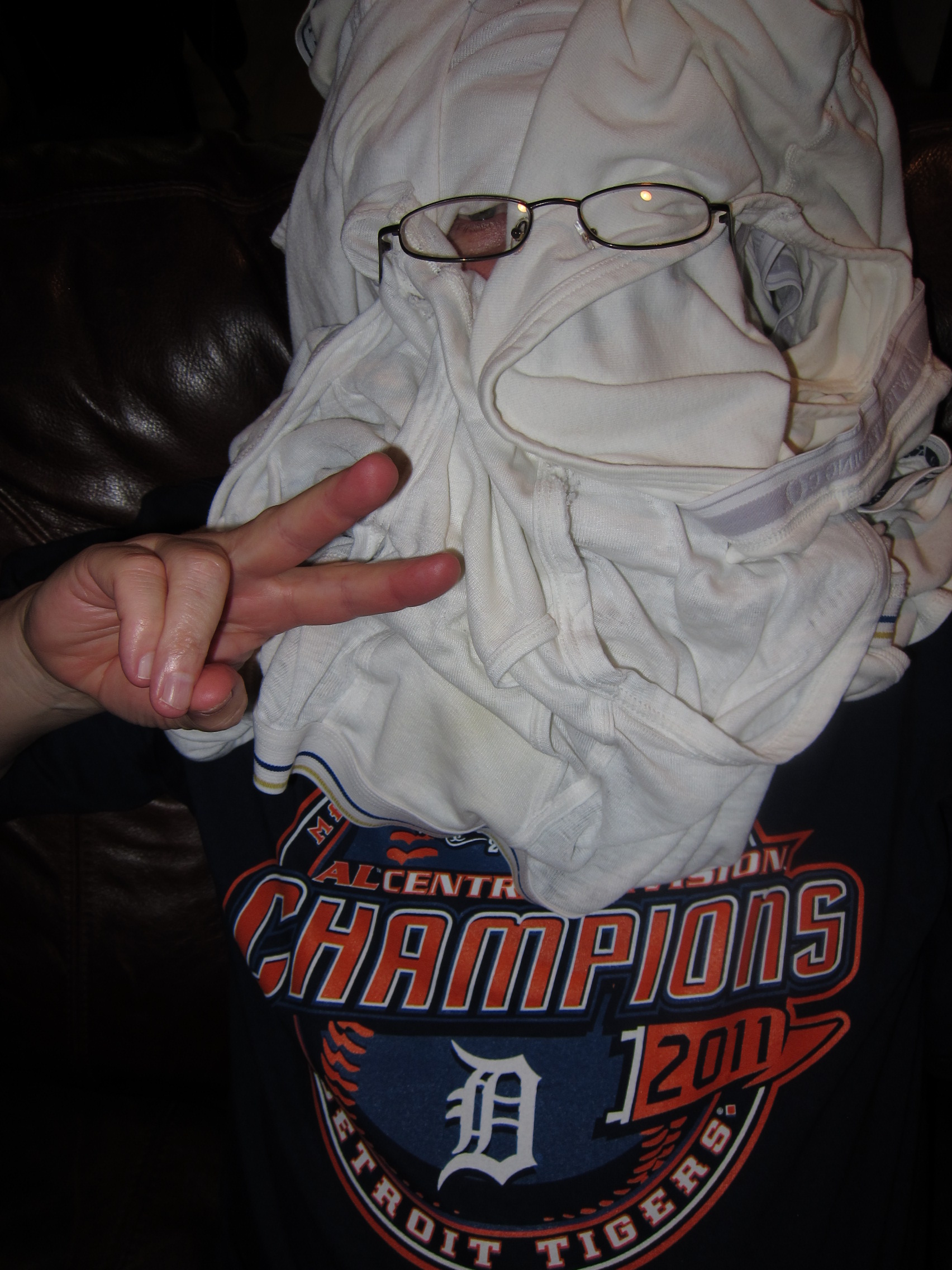 Fellow passenger to Underwear Bomber: "Dude, Dude! Your crotch is on fire!" He said this three times. What would Your next move be?
Underwear Bomber Wants Out! A federal appeals court has heard arguments in the case of a Nigerian man who tried to blow up a Detroit-bound jet on Christmas 2009.
An attorney for Umar Farouk Abdulmutallab says his guilty plea should be thrown out and a mental competency hearing ordered. Travis Rossman also argues that a life sentence for a young man is extreme, especially when no one except Abdulmutallab was seriously injured aboard Northwest Airlines Flight 253.
An appeals court inCincinnati heard arguments Thursday on those issues and more. There was no immediate decision.    From The Detroit News: http://www.detroitnews.com/article/20131205/METRO08/312050093#ixzz2mpvWl0Nr
So Long
When you fight racism and abandon the battle vs its birth mother, capitalism, you get racism in slightly new forms, more severe capitalism, and a class of sellouts who betray what they once claimed to stand for.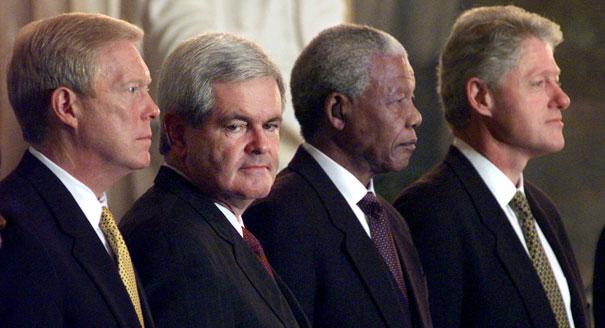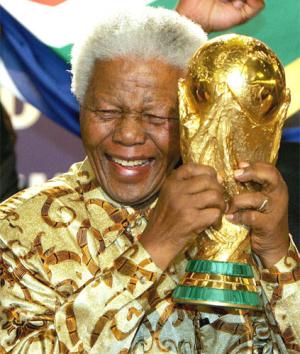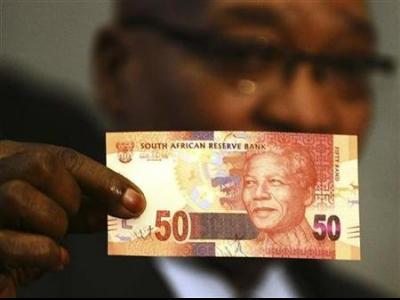 The blame-Mandela movement is not by any means a groundswell, but it is loud enough in its vehemence to warrant attention. It is led by individual activists whose main platforms are Facebook, Twitter and other social media, and in its formal sense by such organizations as the September National Imbizo, which believes that "South Africa is an anti-black white supremacist country managed by the A.N.C. in the interests of white people. Only blacks can liberate themselves." The claim is that the settlement reached between the A.N.C. and the white apartheid government was a fraud perpetrated on the black people, who have yet to get back the land stolen by whites during colonialism. Mandela's government, critics say, focused on the cosmetics of reconciliation, while nothing materially changed in the lives of a majority of South Africans.
This movement, though not representative of the majority of black South Africans who still adore Mandela and his A.N.C., is gaining momentum, especially on university campuses.    http://www.nytimes.com/2013/12/06/opinion/the-contradictions-of-mandela.html?hp&rref=opinion
William Blum on Creating Heroes and the Disingenuous Mandela  And now, just out, we have the film "Long Walk to Freedom" based on Nelson Mandela's 1994 autobiography of the same name. The heroic Mandela spent close to 28 years in prison at the hands of the apartheid South African government. His arrest and imprisonment were the direct result of a CIA operation. But the film makes no mention of the role played by the CIA or any other agency of the United States.
In fairness to the makers of the film, Mandela himself, in his book, declined to accuse the CIA for his imprisonment, writing: "The story has never been confirmed and I have never seen any reliable evidence as to the truth of it."
Well, Mr. Mandela and the filmmaker should read what I wrote and documented on the subject some years after Mandela's book came out, in my own book: Rogue State: A Guide to the World's Only Superpower (2000).    http://williamblum.org/aer/read/123