May 12th, 2013 / Author: rgibson
We Say Fight Back!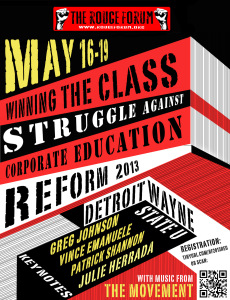 Rouge Forum 2013 will be held at Wayne State University in Detroit, MI on May 16-19.
The theme of this RF2013 is "Winning the Class Struggle Against Corporate Education Reform"
The Rouge Forum brings together academic presentations and panel discussions, performances, community building, and cultural events.
Join us in Beautiful Downtown Detroit! The Rouge Forum holds meetings on a regular basis at both local and national levels. The national conferences have been held on a more or less annual basis; all meetings are action-oriented and the national conferences usually include workshops for teachers and students; panel discussions; community-building and cultural events; as well as academic presentations. Many prominent voices for democracy and critical pedagogy have participated in Rouge Forum meetings.
On this site you'll find the latest information about upcoming Rouge Forum meetings and conferences as well information on past conferences, including abstracts, papers, and videos.  http://rougeforumconference.wordpress.com/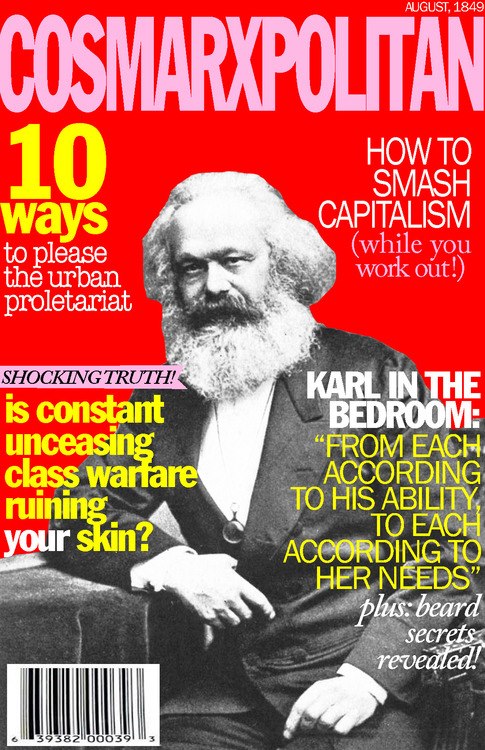 Rios Montt Convicted of Genocide (but no Americans tried) A three-judge panel Friday convicted former Guatemalan dictator Efrain Rios Montt of genocide, saying his military regime used "extreme terror" in an effort to wipe out a Mayan minority ethnic group in the early 1980s.
In a packed courtroom in Guatemala City, Judge Yassmin Barrios said investigators had proven that the regime led by Rios Montt, who is 86, used starvation, mass homicide, dislocation, rape and aerial bombardment as tactics to exterminate the Ixil minority, which it believed to harbor leftist guerrillas.
Barrios gave Rios Montt a 50-year jail term for genocide and an additional 30 years for crimes against humanity.
When Barrios read the sentence, cheers erupted in the courtroom, a sign of the high emotions surrounding the trial, which deeply divided Guatemala and drew attention in other Latin American nations with a history of military dictatorships.
The conviction marked the first time a former Guatemalan military strongman known for "scorched earth" tactics to eradicate leftist guerrillas had been found guilty of genocide and ordered to prison.
"The accused, Jose Efrain Rios Montt, had full knowledge of all that was occurring and did nothing to stop it," Barrios said.  Read more here: http://www.mcclatchydc.com/2013/05/10/190978/guatemala-court-gives-80-year.html#.UY5D_Mp35x0#storylink=cpy
Detroit's Fast Food Workers Strike Organizers estimate that as many as 400 workers at more than 60 fast food restaurants in the Detroit metro area walked off the job on Friday, in what may be the largest fast food strike in American history.
Leaders in the workers rights campaign said the strike has shut down multiple restaurants entirely, including multiple McDonald's outlets, a Long John Silver's, a Burger King, two Popeye's restaurants, and a KFC. At one McDonald's, management attempted to avert a shutdown by bringing in replacement workers—but those replacement workers then promptly joined the strike.   http://tv.msnbc.com/2013/05/10/detroit-experiences-what-may-be-largest-fast-food-strike-yet/
They Fought Back
The Little Red Schoolhouse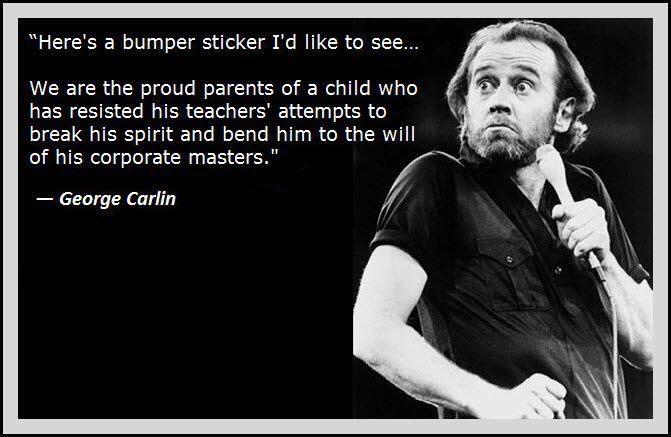 Ohanian on the NAEP Inquiries The Feds are intent on adding to their data bases–so they'll have all the "proof" they need to document every instant of people's lives. It starts with the kids. Improving the Measurement of Socioeconomic Status for the National Assessment of Educational Progress: A Theoretical Foundation, a white paper, shows how the Feds can classify students by more than just their parents' income or education levels. As Greg Toppo reported in USA Today, May 9, 2013: this paper explains the federal government should be able to tie test scores to a host of indicators, including: whether parents own or rent their home, how many times a family has moved in the past year and whether anyone in their household gets medical assistance.  http://www.dailycensored.com/the-feds-are-making-a-list-inbloom-is-checking-it-twice/
Saginaw Mich Teachers won't get paid Teachers in the Buena Vista School District in Saginaw — told Friday they won't get paid for the rest of the school year — have opted to continue working in the hope the district and state can resolve the district's financial crisis.
The Michigan Department of Education (MDE) recently decided to freeze the district's April, May and June state aid payments after state officials discovered the district had received $580,000 in state aid for a program for incarcerated youths that the district no longer ran. District officials had failed to notify the state they no longer ran the program. The freeze in payments will allow the state to recoup the money.  http://www.freep.com/article/20130506/NEWS06/305060094/Buena-Vista-Saginaw-teachers-to-work-without-paycheck
Capitalist Schools Preach Fear of Sexual Pleasure
Single Sex Classrooms where Sins are only in the Mind The School District of Beloit is going forward with offering its single-gender classes despite complaints by the ACLU alleging Robinson Elementary School and McLenegan Elementary School were violating Title IX, a federal law banning sex discrimination in education.
"We are going to move forward. We feel pretty strongly we as a district have done this with good intent," Superintendent Steve McNeal said.  "I'm all for the decision to move forward and fight this thing," school board member Mark Rand said.
In interviews after a special meeting Tuesday evening, board President Shannon Scharmer said members unanimously decided the district is going to respond to the ACLU's complaint by providing the necessary information in hopes of keeping the single-gender classes. Scharmer said the single-gender classes appear good for kids and said many parents are in favor of them.
McNeal added there is some data showing the classes may help students, but said the even bigger issue is that the district is giving parents a choice.
Scharmer noted many women in power such as Michelle Obama and Hilary Clinton attended all-girls schools.  http://www.beloitdailynews.com/news/single-gender-classes-stay/article_19d8bb5c-b7f0-11e2-bcab-0019bb2963f4.html
Missionaries for Capitalism Rush toward their new Catechism (national standards and the tests that follow) Goehring is among the earliest adopters of Common Core standards, a set of national guidelines that California and 44 other states have embraced as the next big shift in teaching.
The new standards stress critical thinking, problem solving and use of technology. Students will spend less time reading literature and more time analyzing nonfiction. Math lessons will teach students multiple ways to answer problems and apply skills to real-world situations.
California school districts are now hurriedly building curriculum, buying computers and training educators to teach to the new national standards. They have little time. State-mandated testing of the standards begins in 2014-15.
"This is the singular largest shift in public education in my nearly 25 years now," said Chris Evans, superintendent of Natomas Unified School District.  Read more here: http://www.sacbee.com/2013/05/09/5406542/california-moves-quickly-to-carry.html#storylink=cpy
MaryLand School Workers Want More Training on Common Core (they so want to please) Maryland teachers are asking for more time and training to meet the demands of new evaluation systems and education standards expected to be in place by the start of the next school year, according to a survey from the Maryland State Education Association.
Nearly two out of three teachers surveyed say they're unprepared to teach students based on more rigorous Common Core State Standards. About 72 percent said they aren't ready for new teacher and principal evaluation systems. http://www.washingtonpost.com/local/education/2013/05/07/5f4a2b68-b727-11e2-b94c-b684dda07add_story.html
Pontiac joins List of Michigan Schools that Cannot Meet Payroll An Oakland County school district is facing such dire financial circumstances it is not expected to make payroll next week, according to report by state education Superintendent Mike Flanagan.The results of a preliminary review of the Pontiac School District's finances reveal it has not made sufficient progress on eliminating its $37.7 million deficit, Flanagan said in his May 8 report to district officials.Pontiac Schools had been using cash advances from Oakland Intermediate Schools to meet its May 3 payroll, Flanagan says, adding, "There are no further funds that can be advanced by Oakland Schools that would be sufficient to meet the May 17, 2013, payroll obligation" of $875,000.The district also is unable to meet other vendor obligations including transportation, utilities and custodial services as well as a $1.5 million in technology bills owed to Oakland Schools, according to the state report. From The Detroit News: http://www.detroitnews.com/article/20130510/SCHOOLS/305100425#ixzz2SxoJjozF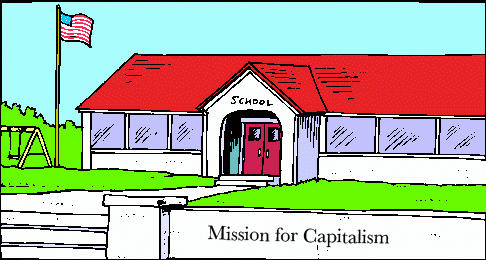 Cheater Cheater! Frankly, I am bewildered that there is so much curiosity as to why there is cheating in schools and how to address this as if it were an isolated problem ("Exploring the culture of cheating," April 15). To me it seems blatantly obvious.
Ours is a culture of cheating. Banks cheat customers, taxpayers, government. Advertising — the most cynical of all aspects of the culture — is built on considerable misrepresentation (cheating). Corporations cheat the public, the customers, the government. Cigarette companies lie. Virtually every element of the culture is based on cheating. And that cheating comes without any ill consequences. No one from banks or corporations ever goes to prison; there is no "truth in advertising."
In school, the focus is all on grades, not on learning. The entire focus of and on education in this country is on how it will help students make more money — get better jobs — the more degrees, the more money. I have never heard anyone ever mention that education has intrinsic value, that it enhances the quality of our lives, makes life more interesting and fulfilling.   http://www.santafenewmexican.com/opinion/my_view/article_f3992968-f851-50ab-a5f5-a0bda63ed216.html
Cheater Cheater Part 2 The Texas Education Agency is asking federal officials to investigate the San Elizario and Canutillo school districts which, like the El Paso Independent School District, tried to control the population of limited English proficient students to cheat federal accountability measures.
The TEA sent a letter on Monday to the U.S Department of Education Office of Civil Rights and the Office of the Inspector General seeking the investigation because findings in the districts are similar to the cheating scheme that occurred at the EPISD. The agency also attached its finalized audit findings on the Canutillo and San Elizario districts that were released in March.  http://www.elpasotimes.com/news/ci_23195283/tea-asks-feds-probe-san-eli-canutillo-policies
The International Hot War of the Rich on the Poor

26 Thousand Rapes in US Military in one year Just one day after the Air Force's chief of sexual assault prevention was arrested for sexual assault himself, a new Pentagon report shows a sharp increase in the estimated number of assaults in the military annually.
The report from the Department of Defense's Sexual Assault Prevention and Response Office for Fiscal Year 2012 found a 6 percent rise in reported assaults over the last year, for a total of 3,374. But much more troubling is the estimated number of sexual assault incidents that were never officially reported. In last year's report, there were an estimated 19,000 instances, but this year the number has jumped to an unprecedented 26,000 instances of assault, leaving thousands unreported.  http://thinkprogress.org/security/2013/05/07/1972241/pentagon-sexual-assault-report/
Snepp: The Vietnam Syndrome Thirty-eight years ago last week, I was among the last CIA officers to be choppered off the U.S. Embassy roof in Saigon as the North Vietnamese took the country. Just two years before that chaotic rush for the exits, the Nixon administration had withdrawn the last American troops from the war zone and had declared indigenous forces strong enough, and the government reliable enough, to withstand whatever the enemy might throw into the fray after U.S. forces were gone. That's the same story we told ourselves in Iraq when we pulled out of that country in 2011. And today, as American troops are being drawn down in Afghanistan, we're hearing variations on the same claims once again. Yet security remains so fragile in both Iraq and Afghanistan, it is impossible not to worry that we are deluding ourselves and that we failed to learn the most important lessons of Vietnam.
One major ingredient of both the Afghanistan and Iraqi experiments was the use of American dollars to buy off insurgents, wean them from their Al Qaeda or Taliban suitors and win the indulgence, however grudging, of the leadership in Kabul or Baghdad. Such payments may help ensure a lull in the violence to allow U.S. forces to withdraw. But the enduring fallacy of such tactics was made clear in Vietnam.
The strategic hamlet and pacification programs of the early and mid-1960s featured U.S. operatives fanning out through the countryside to buy the quiescence of village and hamlet chiefs. But in the end, the only thing that this money purchased was a continued Balkanization of the political landscape. The local beneficiaries, including special police and paramilitary units, identified with their American bagmen, not with Vietnam's central government, and the government in turn remained suspicious of their loyalties. The moment U.S. dollars and protection were withdrawn, the central government cracked down, destroying whatever calm existed.
Such an adjustment is now going on in Iraq, where reports are mounting of Shiite vengeance against Sunnis. In Afghanistan, the "stabilizing" effect of U.S. forces and money is belied by a ragged security picture throughout the country and the resurgence of warlords.
In the last year and a half, as the Obama administration has staggered into its Afghan end-game, armed American drones and special commando operations have replaced the expensive counter-
insurgency template designed by Army Gen. David H. Petraeus. But the resulting campaign of targeted killing may not be an improvement because it contains the same ghastly flaws the Phoenix program had in Vietnam. The Phoenix program, a de facto assassination operation run by the CIA and U.S. military and carried out by provincial Vietnamese units, helped put the Viet Cong on the ropes temporarily, by eliminating many of their most experienced fighters and political operatives.
But for all this, the North Vietnamese went on to win. http://articles.latimes.com/2013/may/05/opinion/la-oe-snepp-lessons-of-vietnam-20130505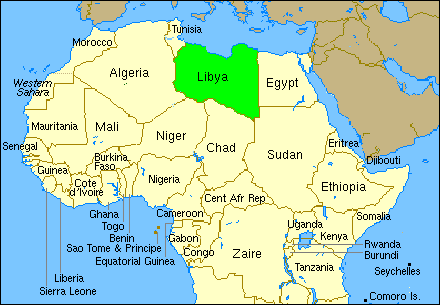 The Benghazi Lies: "Greg Hicks, the former deputy chief of mission in Libya, said lawyers from the State Department told him not to cooperate with a congressional investigation into the Sept. 11 attack on a U.S. consulate in Benghazi." http://www.cbsnews.com/video/watch/?id=50146449n&utm_source=feedburner&utm_medium=feed&utm_campaign=Feed%3A+cbsnews%2Ffeed+(CBSNews.com)
Benghazi Lies Part 2 a disclosure of e-mails that show the White House was more deeply involved in revising talking points about the attack than officials have previously acknowledged.  The e-mails, which the administration turned over to Congress, show the White House coordinating an intensive process with the State Department, the C.I.A., the F.B.I. and other agencies to obtain the final version of the talking points, used by Susan E. Rice, the ambassador to the United Nations, in television appearances after the attack.
The State Department, in particular, pushed to remove references to Al Qaeda and Ansar al-Sharia, the Libyan militant group suspected of carrying out the attack as well as warnings about other potential terrorist threats from the C.I.A., which drafted the initial talking points.   http://www.nytimes.com/2013/05/11/us/politics/benghazi-e-mails-put-white-house-on-the-defensive.html?emc=tnt&tntemail1=y&_r=0
BP withdraws some Staff from Libya Oil giant BP has withdrawn some non-essential staff from operations in Libya following UK government advice about uncertainty in the country.  http://www.bbc.co.uk/news/uk-22501901
Karzai: US can Stay in Afghanistan and Send Me Money Forever: The United States and Afghanistan are negotiating a security agreement that would allow American forces to stay here beyond the end of 2014, and Mr. Karzai said the Obama administration had asked for nine bases spread across the country.
"We agree to give them these bases," Mr. Karzai told students during a speech at Kabul University. "We consider our relations with the United States beyond 2014 to be positive for Afghanistan."
The American reaction, though, was far less positive than one would expect. Officials characterized Mr. Karzai's comments as premature at best, and said they appeared to reflect the Afghan government's desire for a larger force than the United States is likely to be willing to commit. http://www.nytimes.com/2013/05/10/world/asia/karzai-says-us-can-keep-afghan-bases-after-2014.html?ref=global-home&_r=0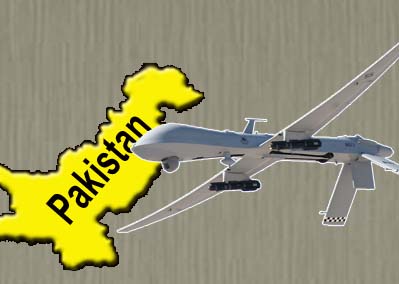 Pakistan High Court Rules Drone Strikes Illegal and Some as War Crimes Pakistani High Court Chief Justice Dost Muhammad Khan has issued a ruling today declaring the ongoing US drone strikes against the tribal areas illegal under international law, adding that they amount to a "war crime" when they kill innocents. http://news.antiwar.com/2013/05/09/pakistan-high-court-us-drone-strikes-illegal/
Bourgeoisie Critic Ahmed Rashid notes fake election in Pakistan, Calls for Military Rule Even by Pakistan's dismal standards of rigged elections, military dictatorships and incompetent civilian governments, the polarisation, murder and mayhem on the streets is unprecedented. Coupled with the gross opportunism of all political leaders in ignoring issues on which the nation's survival depends, this is causing immense international and public concern.  …In April alone, 100 candidates and their supporters have been killed, and 300 have been wounded in suicide bombings, shootings and land mine explosions – the majority from the ANP. Yet the two rightwing parties that have been let off the hook by the Taliban, led by opposition leaders Nawaz Sharif and the former cricketer Imran Khan, have refused to condemn the militants or take a stand on behalf of their targeted colleagues. Mr Khan appears to be sympathetic to the Taliban, while Mr Sharif pretends they do not exist….The crisis can be met only if all
political parties – victors and vanquished – and the army understand the need to pull the ship of state together
and change its direction. Unless that happens the next government, just like the last one, will be doomed  http://www.ahmedrashid.com/wp-content/archives/pakistan/articles/pdf/Pakistanspoliticiansmustunitetosavethenation.pdf
Kurdish Fighters Enter the Now-regional Syrian Civil War "While the crisis is deepening in our neighboring country, Syria, and the Kurdish groups in Syria's north gain power, the AKP's decision to start negotiations with the PKK [Kurdistan Workers Party] gives the impression that there is also a set of regional calculations on the agenda," he said today, May 10, at a media event entitled "CHP's Proposal and Priorities for Democracy, Rule of Law and Societal Peace." Kilicdaroglu listed 19 reasons why CHP keeps its distance from the AKP's negotiations with the PKK.
While there is nothing new about politicians clashing over ideas, the differences between Turkey's political camps are so wide that there seems to be no common vision for the future. It's not that people don't want peace and prosperity as a regional power, but the opposition holds that the risks that the AKP is taking are so huge that failure will cost the country dearly, and will potentially set off a bigger struggle to keep peace at home.
Read more: http://www.al-monitor.com/pulse/originals/2013/05/pkk-fighters-relocating-syria.html#ixzz2T7FnYeIY

War Means Work:There go the Afghan Jobs The 11-year Western military occupation of Afghanistan has been a boon for the Afghan workforce, providing thousands of jobs for interpreters, mechanics, cleaners and drivers. But with bases being torn down and equipment shipped out as combat troops prepare to leave next year, many Afghan workers are no longer needed.
For Shakour and his close friend Padshah Gul, a mechanic who was laid off the same day, the consequences are devastating. Their Bagram jobs paid far more than typical semiskilled Afghans earn. The pair assumed that working for foreigners afforded more certainty and stability than the shaky Afghan economy could provide. Now that seemingly solid foundation has been torn away, leaving them feeling bereft and abandoned.  http://www.latimes.com/news/nationworld/world/la-fg-afghanistan-layoffs-20130513,0,6054664.story
Who Fractured Iraq? Less than a year and a half after the last U.S. troops left, Iraq's political leaders are openly debating the prospect of two dangerous paths for their country: de facto division or civil war. Perhaps both.
Tension between the Shiite majority, now in control of the levers of power, and the Sunni Arab minority, which dominated under Saddam Hussein, has been building for months. But politicians on all sides agree that the country has entered a perilous new phase, highlighted in late April by an attack on a Sunni protest camp by security forces that killed at least 45 people.   http://articles.latimes.com/2013/may/10/world/la-fg-iraq-divided-20130511
The International Economic War of the Rich on the Poor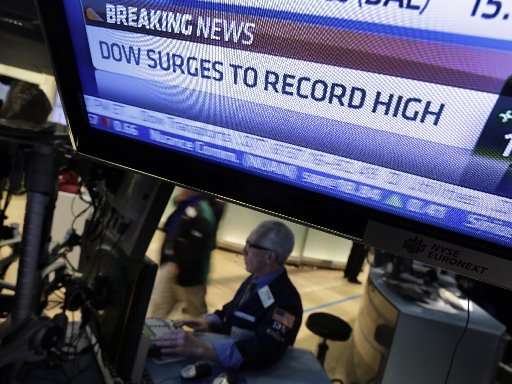 Stocks at Record High amidst Massive Unemployment, Imprisonment, Endless War and Booming Inequality (capitalism laughing) Don't let the soaring stock market and applause from politicians over a slight dip in the unemployment rate fool you. A deeper dive into government data underscores just how bleak the picture still is in today's labor market.
The unemployment rate in April was 7.5 percent, two full percentage points below where it stood at the end of the Great Recession in June 2009. The Obama administration touts the creation of 6.8 million jobs over the past 38 months. At the same time, the stock market has roared back from recession depths, the Dow Jones index of industrial stocks this week closing above 15,000 for the first time.
On the face of it this is good news.
But the improving headlines mask a scarred labor market. One out of five American families reported last year that not a single family member had a job. About 102 million Americans are completely out of the work force. And by a number of measures, participation in the labor market remains at or near modern lows.
Read more here: http://www.mcclatchydc.com/2013/05/09/190840/while-wall-street-soars-jobs-market.html#emlnl=Daily_News_Update#storylink=cpy
Capital's Murder toll in Bangladesh crime passes 1000 The death toll from the Rana Plaza disaster in Bangladesh rose above 1,000 victims on Friday, as work crews continued clearing debris from the wreckage site of the building following what is considered the deadliest accident in the history of the garment industry. The death toll, now at 1,021, has been rising quickly in recent days, and will likely keep climbing, as work crews using heavy machinery are now removing rubble from some of the most heavily damaged sections of the building. Five garment factories operated inside the structure and at least 3,000 people were reportedly working inside when the building collapsed on the morning of April 24.
Located in an industrial suburb of Dhaka, the national capital, Rana Plaza exemplified many of safety problems plaguing a Bangladeshi garment industry that is now the world's second-leading exporter, trailing only China. Authorities in Bangladesh now say the building was illegally constructed, with permits obtained through political influence. The owner, Sohel Rana, now in jail, was illegally adding upper floors to structure at the time the building collapsed, officials said. http://www.nytimes.com/2013/05/11/world/asia/bangladesh-collapse-death-toll.html?ref=global-home
Obamagogue Appointee Penny Pritzker Chicago billionaire Penny Pritzker, nominated by President Obama to be Secretary of Commerce, faces a grilling confirmation process. As media are pointing out (and I noted in a 2007 Reader piece), the Pritzker family has a background of consorting with organized crime, and has used offshore tax and secrecy havens to slice their tax obligations. After her nomination, The Nation magazine did a two-part series on the family's sleazy background, but the author pointed out, "Penny is not responsible for the dodgy practices of her grandfather," the late patriarch. However, she will get grilled about the failure of a Chicago bank, and other Pritzker businesses to which she was closer. (Incidentally, as Forbes points out, she is worth $1.85 billion, 277th on the Forbes 400 list of richest Americans. Ten members of the Pritzker clan — known for its internal squabbles — are on the Forbes 400 list.)
In 2006, residents of Classic Residence by Hyatt at La Jolla Village (which was headed by Penny Pritzker and now has another name) sued Hyatt/Pritzker entities for fraud and deceit, misrepresentation, elder abuse, breach of fiduciary duty and other transgressions. In 2008, the Superior Court suit was settled. Hyatt agreed to pay $2.27 million to residents, although $1.4 million went for their attorney's fees. Hyatt also agreed to have the wellness center open 24 hours a day and staffed by professionals at key hours, and put a 3% ceiling on monthly fee increases through 2013 for those suing.  http://www.sandiegoreader.com/weblogs/news-ticker/2013/may/08/penny-pritzkers-la-jolla-adventure/?utm_source=San+Diego+Reader+Newsletters&utm_campaign=538d42d479-News_Stories_201305095_6_2013&utm_medium=email&utm_term=0_8142a24857-538d42d479-408112185

Penny P Part 2 And investigative reporter Dennis Bernstein says that Pritzker's nomination is additionally controversial becuase of her involvment in a sub-prime mortgage scandal and the collapse of Superior Bank in Chicago in 2001.
According to Bernstein:
Penny Pritzker played fast and loose with the American Dream. Her pioneering sub-prime operations, out of Superior Bank in Chicago, specifically targeted poor and working class people of color across the country. She ended up crashing Superior for a billion dollar cost to tax payers, and creating a personal tragedy for the 1,400 people who lost their savings when the bank failed. Pritzker, whose family controls Hyatt Regency Hotels, is in the top one percent of the one percent. Her extreme wealth and privilege has not only made her virtually untouchable by law enforcement, but will now allow her to cleanse her sordid sub-prime banking record by becoming the first woman Secretary of Commerce.
During the official nomination ceremoney, Obama said of Pritzker, "She knows from experience that no government program alone can take the place of a great entrepreneur."
But as blogger DS Wright suggests at FireDogLake, wouldn't a better Commerce Secretary be someone who was not "at odds with labor unions" or one without "problems complying with bank regulations".
The Emergence of Fascism as a Popular Mass Movement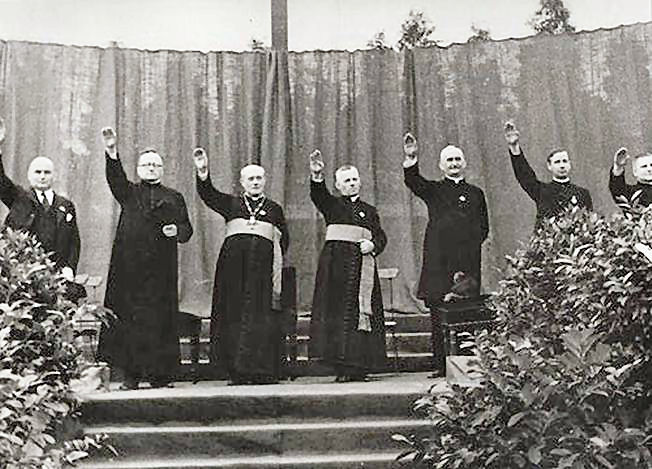 Yemeni Minister, Ignored on Gitmo in DC, Leaves Abruptly Yemen's human rights minister breezed into Washington this week expecting the opportunity to lobby U.S. officials for the release from Guantanamo of Yemeni detainees, who make up more than half the population at the controversial U.S.-run prison that President Barack Obama has pledged to close.
"Unfortunately, I ended up with nothing," a dejected Hooria Mashhour said by phone from Yemen on Thursday, hours after returning from her trip.
Mashhour had planned a 10-day visit, but she left after just three days with no official meetings and no updates on plans for the 84 or more Yemenis who comprise the majority of the 166 detainees remaining at Guantanamo.
Read more here: http://www.mcclatchydc.com/2013/05/09/190859/yemeni-minister-expecting-high.html#emlnl=Daily_News_Update#storylink=cpy
Flunked a High Stakes Exam? Join the Cartels The concept was spelled out in a 2009 law promoted by then-President Felipe Calderon: Every Mexican officer would be subject to a battery of psychological, drug and polygraph tests as well as a home visit to identify those living beyond their means. Officers who failed would be fired. New recruits who took their places would be tested as well, and all would be retested regularly.
Calderon viewed it as a way to finally establish a clear line between good and bad guys in a country where officers are often feared and despised for abuses of power and ties to the cartels.
"It's impossible to leave the fox inside the henhouse," he told a group of governors in 2011. The plan was also supported by the U.S. government, which contributed money and expertise.
But four years into the process, many are instead losing confidence in the test. Its administrators have been criticized for an over-reliance on polygraph exams that are sometimes administered in a sloppy, unprofessional way that may lead to false positives.   http://www.latimes.com/news/nationworld/world/la-fg-mexico-police-testing-20130509,0,5510809.story
Brit Parasite on Parade Britain's Prince Harry arrived in the United States Thursday afternoon, kicking off his seven-day official visit with a tour of Capitol Hill.
The 28-year-old prince, who is third-in-line for the British throne, returns to the U.S. in hopes of mending his public image tarnished by his last visit when he was photographed naked in Las Vegas playing billiards.
Read more here: http://www.mcclatchydc.com/2013/05/09/190871/prince-harry-kicks-off-us-tour.html#emlnl=Daily_News_Update#storylink=cpy
The Heavens Weap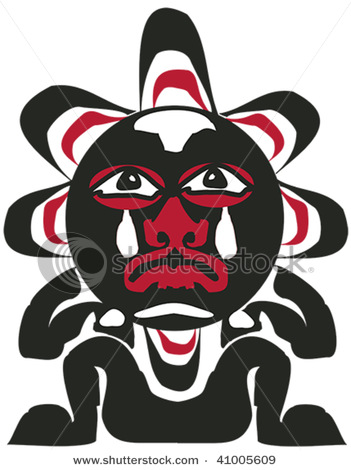 The level of the most important heat-trapping gas in the atmosphere, carbon dioxide, has passed a long-feared milestone, scientists reported Friday, reaching a concentration not seen on the earth for millions of years.  Scientific instruments showed that the gas had reached an average daily level above 400 parts per million — just an odometer moment in one sense, but also a sobering reminder that decades of efforts to bring human-produced emissions under control are faltering.
The best available evidence suggests the amount of the gas in the air has not been this high for at least three million years, before humans evolved, and scientists believe the rise portends large changes in the climate and the level of the sea.  http://www.nytimes.com/2013/05/11/science/earth/carbon-dioxide-level-passes-long-feared-milestone.html?nl=todaysheadlines&emc=edit_th_20130511
Solidarity for Never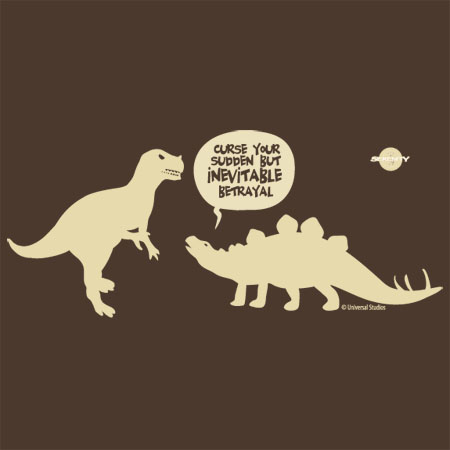 Germany: Opel Workers Denounce Sellout When asked about their situation they respond: "They totally tricked us." Another worker agrees. "First they failed to inform us, then they deliberately deceived us."
The men were referring neither to Opel management nor to its parent company, General Motors, from which they had heard "only lies and empty promises for years". They were referring to the IG Metall (IGM) trade union.
"For 15 years, they pressured us to accept one concession after another," said one worker and cited numbers. "When I look back at the last ten years I have lost a total of between 50,000 and 70,000 euros."
A colleague nods in agreement. "First of all, you sacrifice 1.25 percent of your salary to secure the factory. Then you waive 60 percent of your Christmas bonus to encourage the company to take on young people. Then we have to make more sacrifices to prevent layoffs. Then, after all this, you have to forfeit holiday payments. And what do we have at the end of it…?"
"Berthold Huber [the head of IG Metall] is a criminal in my eyes. He and his clique have betrayed us and sold us out," one worker declares and wins approval from all sides.
One day earlier, protest strikes took place in Hesse, Rhineland-Palatinate, Saarland and Thuringia. "Do you think anyone told us about it? Solidarity for the IG Metall trade union is an alien concept," says one, adding: "One hour strikes are a joke!"  http://www.wsws.org/en/articles/2013/05/11/opel-m11.html
Spy versus Spy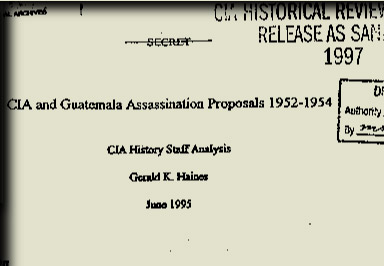 CIA as Presidential Assassination Squad It's hard to remember, but for the last quarter of the 20th century, the C.I.A. took no part in assassinating bad guys. How the agency transformed itself into "a killing machine, an organization consumed with manhunting," is the subject of Mark Mazzetti's fascinating, trenchant, sometimes tragicomic account, "The Way of the Knife."  The terrorist attacks of 9/11 propelled this shift, but even then, the resistance from within was fierce. Mazzetti — a New York Times reporter who was part of a Pulitzer Prize-winning team — has done much to document the C.I.A.'s use and abuse of its new powers. Here he traces the bitter fights between Langley's old guard and Young Turks over whether the agency should use the new armed Predator drones to hunt and kill even Osama bin Laden. A few months earlier, there wouldn't have been so much as a debate. Mazzetti quotes a former counterterrorism chief telling the 9/11 Commission that, before the Twin Towers' fall, he would have refused a direct order to take out Al Qaeda's leader. The agency's motto back then, when it came to such matters: "We're not Mossad."   http://www.nytimes.com/2013/05/12/books/review/the-way-of-the-knife-by-mark-mazzetti.html?emc=tnt&tntemail1=y
This reticence stemmed from Senator Frank Church's mid-1970s hearings, which uncovered the C.I.A.'s long, dark history of black-bag jobs and inspired President Ford to sign an executive order barring assassinations of foreign leaders.
Obamagogue To Expand Surveillance Laws (again) The Obama administration, resolving years of internal debate, is on the verge of backing a Federal Bureau of Investigation plan for a sweeping overhaul of surveillance laws that would make it easier to wiretap people who communicate using the Internet rather than by traditional phone services, according to officials familiar with the deliberations.  http://www.nytimes.com/2013/05/08/us/politics/obama-may-back-fbi-plan-to-wiretap-web-users.html
Torturer Passed Over for Top CIA job–meet the new spook, unnamed A CIA officer who was the first woman to lead the agency's clandestine service, but was also directly involved in its controversial interrogation program, will not get to keep that job as part of a management shake-up announced Tuesday by CIA Director John O. Brennan.
The officer, who is undercover, served as director of the National Clandestine Service on an interim basis over the past two months, and many considered her a front-runner to keep the post, which involves overseeing the CIA's spying operations worldwide.   But she faced opposition because of her extensive role in an interrogation program that critics have said relied on torture to get information from al-Qaeda captives after the Sept. 11, 2001, attacks. She had run a secret prison in Thailand where two detainees were subjected to waterboarding and other harsh techniques. She later helped order the destruction of videotapes of those interrogation sessions.
Instead, Brennan has given the job to a 57-year-old longtime officer who served tours in Pakistan and Africa and was recently in charge of the agency's Latin America division, according to public records and former officials. He is also undercover, U.S. officials said.  http://www.washingtonpost.com/world/national-security/cia-selects-new-head-of-clandestine-service-passing-over-female-officer-tied-to-interrogation-program/2013/05/07/c43e5f94-b727-11e2-92f3-f291801936b8_story.html?hpid=z4
IRS as Weapon aimed at Government Critics t various points over the past two years, Internal Revenue Service officials targeted nonprofit groups that criticized the government and sought to educate Americans about the U.S. Constitution, according to documents in an audit conducted by the agency's inspector general.
The documents, obtained by The Washington Post from a congressional aide with knowledge of the findings, show that on June 29, 2011, IRS staffers held a briefing with senior agency official Lois G. Lerner in which they described giving special attention to instances where "statements in the case file criticize how the country is being run." Lerner, who oversees tax-exempt groups for the agency, raised objections and the agency revised its criteria a week later.   http://www.washingtonpost.com/blogs/post-politics/wp/2013/05/12/irs-targeted-groups-that-criticized-the-government-ig-report-says/?hpid=z1
Robert Alexander, Lovestone, and the AFL-CIA Alexander was active in the socialist and trade union movements. In 1934, politicized by the Great Depression, Alexander joined the Young People's Socialist League, the youth section of the Socialist Party of America.[1] He continued organizing activities for YPSL while at Columbia and remained an active member of its parent group, the Socialist Party of America, serving as a member of its executive council 1957 to 1966.[1] When the Socialist Party changed its name in December 1972 to Social Democrats, USA (SDUSA), he maintained his membership until 1980; according to Perrone's biographical sketch, Alexander thought that SDUSA had become "too conservative".[1]
It was as a leader of the New Jersey YPSLs that he first met Jay Lovestone, then head of the Communist Party, Opposition. Alexander would later go on six missions to Latin America for Lovestone, first under the auspices of the Free Trade Union Committee, then under the direction of the AFL-CIO International Department.[2]
Alexander was a member of the Board of Directors of the Rand School of Social Science from 1952 until its closure in 1956.[1] He served on the League for Industrial Democracy's National Council and was an active member of Americans for Democratic Action and a delegate to several of its national conventions.[1]
During the 1950s, Alexander served as a consultant for the American Federation of Labor and AFL-CIO on the organized labor movement in Latin American and the Caribbean.[3] In 1961, he was named by president-elect John F. Kennedy to the Task Force on Latin America, which recommended the establishment of the Alliance for Progress.[3]
Alexander was also a lifelong member of the Council on Foreign Relations.[3]   http://en.wikipedia.org/wiki/Robert_J._Alexander
The Magical Mystery Tour
Boundless Superstition Just Fine in US' Capitalist Schools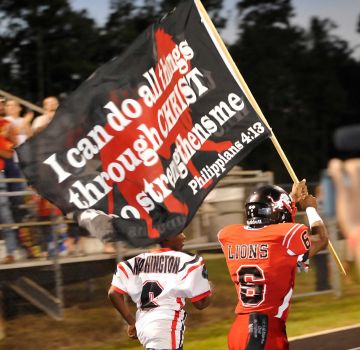 More than eight months after Kountze High School cheerleaders first hoisted banners at football games quoting Scripture, a judge Wednesday declared the signs OK, overturning an earlier school district prohibition against them and inviting more challenge from an out-of-state organization opposing them.
With less than a month to go before a scheduled hearing on the matter, Hardin County 356th District Court Judge Steve Thomas issued a written ruling that effectively formalized a decision last fall that permitted the signs to be displayed.
The case created a national stir and the cheerleaders made appearances on morning talk shows.
Thomas said in his ruling that the "evidence in this case confirms that religious messages expressed on run-through banners have not created, and will not create, an establishment of religion in the Kountze community," and that the banners were constitutionally permissible.  http://www.chron.com/news/houston-texas/houston/article/Judge-declares-religious-banners-at-school-OK-4500552.php
The Succession of Degenerates in the LA Archdiocese "It's my turn to stand up and set the record straight," the shaky cursive read. "Msgr. Hawkes was not a great priest, he was a sick man who used his status to abuse many."  …But Hawkes' revered place in the archdiocese's history is being reconsidered in light of the recent release of his confidential church personnel file. The file, made public in January in a lawsuit against the church, shows that 10 years after his 1985 death, two men came forward to say Hawkes had sexually abused them as teenagers.
"I went into shock," said prominent California historian Kevin Starr, who has written about Hawkes. "This was a great big commanding figure…. A celebrity."   http://www.latimes.com/news/local/la-me-hawkes-20130508-dto,0,3430788.htmlstory
He's Back! Cardinal Mahoney on the Hunt again When Archbishop Jose Gomez stripped his predecessor, Cardinal Roger Mahony, of public duties for mishandling clergy sex abuse cases, a church spokesman said the retired prelate's life would remain largely the same with one exception: confirmations.
No longer would Mahony preside at springtime rites in which teenagers receive the sacrament that marks full passage into the Catholic Church, the spokesman said.
But three months later, Mahony is back doing confirmations. Since Easter, he has officiated at eight services, including one last week in which he anointed more than 120 youths at a Wilmington parish.   http://www.latimes.com/news/local/la-me-mahony-20130510,0,2784486.story