March 1st, 2015 / Author: rgibson
We Say Fight Back!
At the Modern Transformations and the challenges of Inequality in Education Conference, New Delhi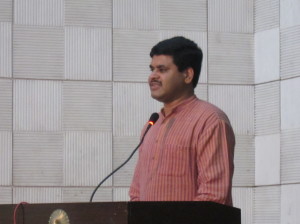 above, conference co-ordinator Vikas Gupta
Transcriptions of the Proceedings dl.dropboxusercontent.com/u/7676311/Session%20Wise%20Report.docx
Video of the proceedings www.vikasinterventions.in/conference-proceeding-video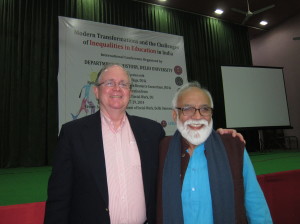 Above, Anil Sandoval
Below, India police beat prisoners from Demonstrations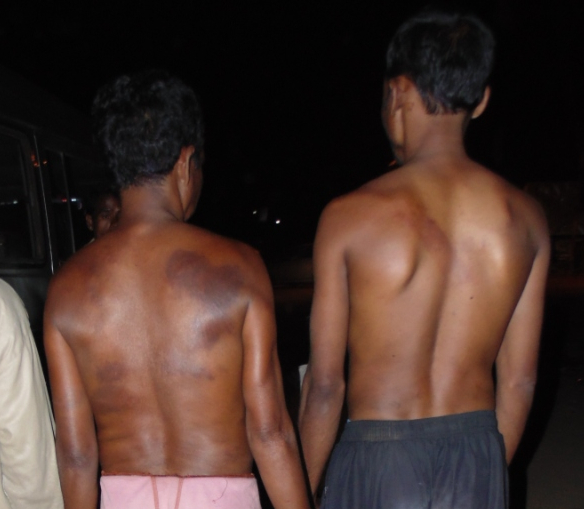 India: Thousands Protesting  A protest that began last Monday with about 1,000 people has now swollen to more than 5,000. As Scroll reported last week, the arrest of a primary school cook, Hadma Mutchaki of Hamirgarh village, brought 1,000 adivasis to demonstrate outside Tongal police station in Chhattisgarh's Sukma district on February 16. The police had charged Mutchaki with aiding the Maoists in the murder of a police informer. But the protestors said he was innocent and had been wrongly framed. Men, women and children sat on the national highway outside the police station, blocking it for 17 hours, and bringing all road traffic between Chhattisgarh and Andhra Pradesh to a halt.
The next day, activists Soni Sori and Bela Bhatia persuaded the protestors to move from the highway to a ground near the police station. But the protest itself did not dissipate. It gained strength after the police detained three of the protestors, Hidma Kawasi, Ramji Mandavi and Podiyami Budhra. The final straw came when the three men emerged from police custody with injury marks. They alleged they had been beaten up while in custody. As the news spread, thousands of adivasis from villages across Darbha, Kuakonda, Chhindgarh and Sukma blocks of Bastar and Sukma districts converged on Tongpal on Thursday. scroll.in/article/708704/An-adivasi-protest-in-Chhattisgarh-is-gaining-strength-%E2%80%93-but-not-getting-much-attention
Congratulations on the Publication of: Capitalism and Class Consciousness, the Ideas of Georg Lukacs (full edition online at www.counterfire.org/theory/37-theory/6368-capitalism-and-class-consciousness-the-ideas-of-georg-lukacs)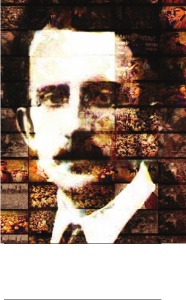 Seven Things to Know about the Texas Prison Rebellion 3) The facility is nicknamed "Tent City" or "Ritmo." While an ICE contracted facility, the Willacy detention center was dubbed Tent City by local advocates and the media because two thirds of the facility is built out of a series of Kevlar pods. The facility was also designated Ritmo (or Raymondville's Guantanamo) in the media because of its enormous size and appalling conditions.
4) This is at least the third major uprising at CAR private prison in recent years. An uprising that led to the death of a guard and many injured immigrant prisoners at the Corrections Corporation of America CAR facility in Adams County, Mississippi in 2012 was brought about by poor conditions detailed in this report by Justice Strategies. Another uprising at the Reeves County, Texas CAR facility operated by private prison corporation GEO Group in 2008 followed the death of prisoner Jesus Manuel Galindo and was covered excellently by the Texas Observer amongst other media outlets.
5) CAR facilities are horrible places, but insanely profitable for private prison corporations.  grassrootsleadership.org/blog/2015/02/seven-things-know-about-uprising-texas-private-prison-immigrants
Congratulations on the publication of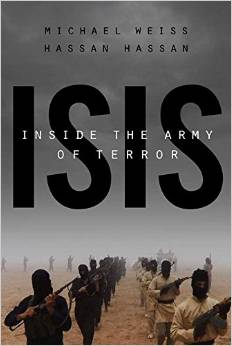 In ISIS: Inside the Army of Terror, American journalist Michael Weiss and Syrian analyst Hassan Hassan explain how these violent extremists evolved from a nearly defeated Iraqi insurgent group into a jihadi army of international volunteers who behead Western hostages in slickly produced videos and have conquered territory equal to the size of Great Britain. Beginning with the early days of Abu Musab al-Zarqawi, the founder of ISIS's first incarnation as "al Qaeda in Iraq," Weiss and Hassan explain who the key players are—from their elusive leader Abu Bakr al-Baghdadi to the former Saddam Baathists in their ranks—where they come from, how the movement has attracted both local and global support, and where their financing comes from. 
The following excerpt concerns Iraq midway through the first decade of this century.
Al Qaeda in Iraq (AQI) and the Islamic state of Iraq (ISI) weren't only using U.S.-run prisons as "jihadi universities," according to Major General Doug Stone; they were actively trying to infiltrate those prisons to cultivate new recruits.  www.thedailybeast.com/articles/2015/02/23/isis-used-a-u-s-prison-as-boot-camp.html?via=newsletter&source=DDMorning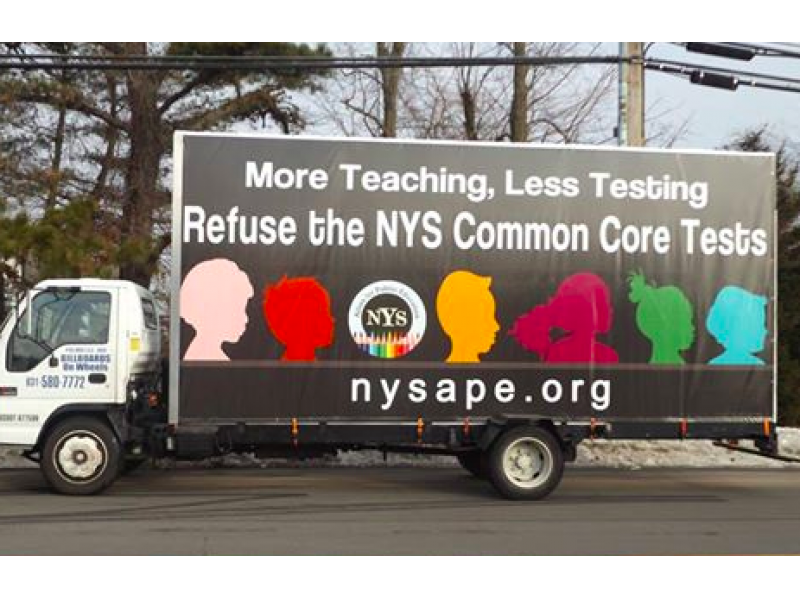 Student Debt: We Won't Pay!  athan Hornes didn't think he'd still be working in fast food on his 25th birthday. He had a plan: he wanted to be a pop singer-songwriter and had moved from Missouri to Los Angeles after his 2008 high school graduation in order to become a star.
He never thought he would first be getting national press coverage as part of what may be the first organized student debt strike. But he and 14 other students, with the support of the Occupy Wall Street spinoff group The Debt Collective, are taking a stand and refusing to pay back the student loans they took out to attend the for-profit Corinthian colleges.
Corinthian is being dismantled and its students given debt relief on their private loans – the institution is under federal and state investigations and is the target of multiple lawsuits alleging predatory lending practices. But Hornes and the "Corinthian 15" are demanding relief for their federal student loans, too.
When Hornes moved to LA, he worked at Smashburger and Carl's Jr to pay the bills while he pursued his dream: performing at the Staples Center, participating in a web series, even releasing two songs on iTunes. But two years in, he says, his mother began to press him to go to college.
When he saw a commercial for Everest College, one of Corinthian's subsidiary schools, he was reminded that his cousin had attended an Everest school in Missouri. She'd made it sound pretty good, telling him Everest had a flexible schedule that allowed her to get a degree while working, and had promised her help with finding a job after graduation.
The first red flag came when he called the customer service line.
"I called up just to get information," he says, "and then the calls from them did not stop for two www.theguardian.com/education/2015/feb/23/student-debt-for-profit-colleges?utm_content=bufferff93a&utm_medium=social&utm_source=facebook.com&utm_campaign=bufferor three weeks. They called me every single day. Sometimes, it was three or four times a day."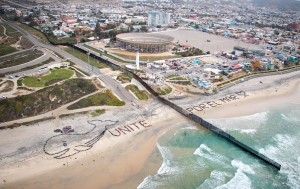 Internationalist Elementary Students Use Bodies to Promote Unity–San DiegoNearly 1,500 students from San Diego County and Tijuana came together on Thursday to share one message: "Unite Por El Mar," which translates to "Unite for the Sea." (photo is larger at link below)
The children stood to form the words at Borderfield State Park and Playas de Tijuana near the U.S-Mexico border after picking up trash on the beaches.
Students from seven South County elementary schools participated in the event: Emory and Howard Pence in San Diego; Parkview, Leonardo de Vinci Charter and Halecrest in Chula Vista; Bayside in Imperial Beach; and Silver Strand in Coronado.  www.kpbs.org/news/2015/feb/26/san-diego-tijuana-kids-send-unite-sea-message/?utm_source=facebook.com&utm_medium=referral&utm_campaign=user-share&utm_content=facebook-button&utm_term=share-button
Trapped by Union Contracts, Many Adjuncts Couldn't Walk out  When the idea for National Adjunct Walkout Day was first floated last fall on social media, the plan was simple: Designate a single day of action, and stage events nationwide that would call attention to adjuncts' often-low pay, lack of job security, and challenging working conditions. In contingent circles, the idea spread like wildfire.
But there was an obvious challenge: Not everyone had the option of walking out. Many adjuncts on unionized campuses were prohibited from doing so by their collective bargaining agreements; other part-time professors felt that they simply couldn't afford to leave their classrooms.- See more at: chroniclevitae.com/news/919-walking-out-teaching-in-and-puppeteering-a-glimpse-at-national-adjunct-walkout-day#sthash.8YJo6nwa.dpuf
N.M. Teacher Disciplined–distributed opt out of tests lit –NEA Gutless Again  A Farmington elementary teacher was placed on administrative leave Thursday after giving her students paperwork for opting out of state testing during class.
Sharon Yocum, an Esperanza Elementary School fifth-grade teacher, was informed by a member of the Farmington Municipal School District administration Thursday morning that she would be placed on paid leave pending the outcome of an investigation for alleged unprofessional conduct.
Yocum said she was trying to inform parents and students of their options regarding the Partnership for Assessment of Readiness for College and Careers, or PARCC, exam which New Mexico public schools starts administering on Monday.
Yocum said she has seen her students become discouraged as they take the quarterly assessments and prepare for the PARCC exam.
"My kids are dreading the test, they are dreading it," Yocum said. "I don't think it's fair to the kids. I've got smart kids, top notch kids. On their daily work they get A's then it comes to this interim testing, they get D's and F's. It's not an accurate reflection of their skills."
Yocum believes Farmington schools and other state school districts are trying to hide the choice of opting-out of the PARCC from parents and students.
The National Education Association for New Mexico said in a statement that they support parent's rights to opt-out of testing but added that a teacher should speak out about the subject as a citizen or parent, not as a school employee.  www.daily-times.com/four_corners-news/ci_27606609/farmington-teacher-paid-leave-after-giving-state-testing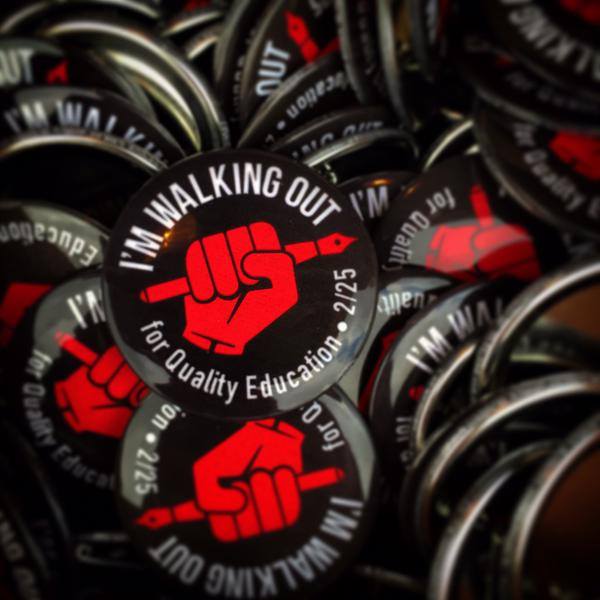 Santa Fe Students Walkout About 250 students walked out of classes Monday at Santa Fe High and Capital High schools in protest of the upcoming PARCC exams, the state's newly imposed standardized tests that will be used to assess student achievement and evaluate schools and teachers.
Police were called to Capital after some students pulled down a parking lot gate with a truck, but otherwise the walkouts remained largely civil. About 30 students made their way to the Capitol building in downtown Santa Fe to make their concerns known directly to lawmakers.
The protests reflect the anxiety both on the parts of students and teachers over the exams — the latest evolution of high-stakes testing to hit public schools. Teachers unions and some school boards across the state have asked the New Mexico Public Education Department to delay the implementation of the exams — which test students' aptitude in reading and math using Common Core standards.
The protests, which students promoted using social media, began about 10:30 a.m. About 150 students walked out at Santa Fe High and about 100 at Capital.  www.santafenewmexican.com/news/local_news/high-school-students-stage-walkout-over-testing/article_34ecfcdf-ffc4-5faf-bc30-35df50a88b48.html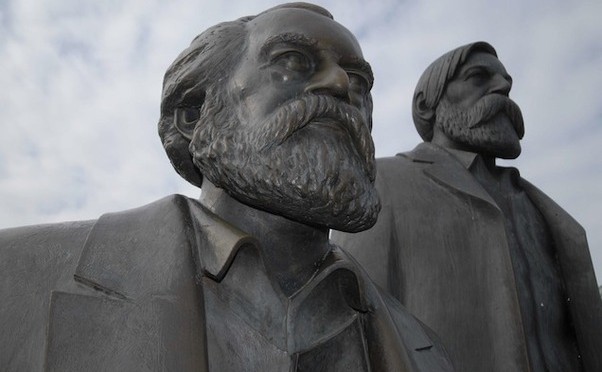 Cambridge: Save Marx! (perhaps Cambridge remembers the Five?)  With talk of the Philosophy department drastically cutting the teaching on Marx and other radical thinkers around political philosophy, a student-run campaign and petition has sprung up at Cambridge University in response.
Arguing for the 'Faculty of Philosophy to keep the existing paper and lecture course on Marxism on its syllabus, against the Faculty's decision to reduce coverage of this and other radical philosophy papers'. Students are worried that 'they will receive drastically reduced or no coverage' on the topics or Marxism, Anarchism and on 'Power'. We share their concern of 'vastly reducing the non-liberal content of the syllabus' and defend the importance of radical ideas especially in times like these.
To ignore a thinker like Marx seems absurd as his importance even from a very conservative standpoint is hard to overstate. In the area of philosophy, the basis he laid out, which was later elaborated on by others is an incredibly fruitful area of insight and deserves to be studied by not just students but by all.  Marx's dive into Hegelian philosophy to 'discover the rational kernel within the mystical shell' culminated in his elaborate theoretical framework not just designed to understand but to change the world.  marxiststudent.com/save-marx-cambridge-university-students-fight-for-radical-ideas/
Furor Over the National Flag Genuflect It's a story about three top students at South Portland High School, four little words added to the daily invitation to say the Pledge of Allegiance, and a provocative Facebook post that provided an unexpected lesson in the politics of the freedom of speech.
Senior class president Lily SanGiovanni sparked community outrage in January when she changed the way she invited students and faculty members to recite the pledge.
At this time," SanGiovanni said over the intercom, "would you please rise and join me for the Pledge of Allegiance if you'd like to."
It was the latest salvo in a monthslong effort by SanGiovanni and some of her friends to make it clear that reciting the pledge is optional under state and federal law, so students cannot be forced to stand and say it every morning. Although no students have filed formal complaints in recent years, SanGiovanni and her friends said they and other students have felt uncomfortable or pressured by their teachers to say it.
The addition of "if you'd like to" inflamed simmering opposition from staff members who had been wrestling with the pledge issue since June. It also triggered an emotional, anti-immigrant backlash in the community and left SanGiovanni and her friends searching for a way to carry their cause forward.
"The reference to 'under God' makes us uncomfortable because it's a public school," SanGiovanni said.  www.pressherald.com/2015/02/24/freedom-of-speech-backlash-of-anger-over-four-words-at-high-school/
The Little Red Schoolhouse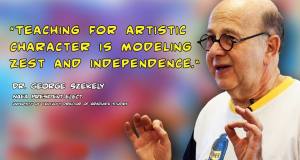 Capital's Wars on AP History  Oklahoma is far from alone in wanting to reinvent the wheel by creating its own, allegedly more patriotic version of advanced coursework. Policymakers in Georgia, Texas, South Carolina, North Carolina and Colorado have agitated to scrap or doctor the AP course, citing its "liberal bias" and supposed focus on U.S. "blemishes." The Republican National Committee likewise called on Congress last year to withhold funding from the nonprofit that developed the course, the College Board, because its AP course "emphasizes negative aspects of our nation's history while omitting or minimizing positive aspects." In Colorado, where a local school board proposed revamping the AP curriculum to make sure it does "not encourage or condone civil disorder [or] social strife," some brave students decided to demonstrate the virtues of civil disorder and social strife by peacefully protesting. http://www.washingtonpost.com/opinions/an-unflattering-history-lesson/2015/02/19/3be9cb0c-b878-11e4-a200-c008a01a6692_story.html#AP
Capital's Twin, Racism, Doing Fine in Ca Colleges and Universities For a decade, California State University leaders have set aside several Sundays each February to visit churches in the African American community and preach the benefits of preparing young people for college.
During that time, undergraduate enrollment of African Americans at Cal State's 23 campuses has mostly been on the decline, from 5.8% of the total student population in 2004 to 4.6% in 2013.
Factors in that slide include a downturn in the size of the African American population, poor high school preparation and lingering effects of the recession that have reduced access to many public colleges while forcing more students to work full time rather than enroll in school.
Cal State is not the only system with a low number of black students. The University of California and the state's community colleges have seen flat or decreasing African American enrollment. Concerns about equal access to higher education for African Americans nationally spurred a White House initiative, which last year awarded more than $28 million in grants to boost college and career readiness.
The downward trend is particularly vexing for Cal State, the nation's largest university system, which launched the first-of-its-kind Super Sunday initiative 10 years ago specifically to reach young students and their families through one of the community's most important institutions: the church.
Cal State estimates that more than 600,000 churchgoers throughout the state have received information about eligibility, financial aid and the application process. Last Sunday, hundreds of people at South Los Angeles' Crenshaw Christian Center heard Cal State Chancellor Timothy P. White speak before services.  www.latimes.com/local/education/la-me-calstate-sunday-20150218-story.html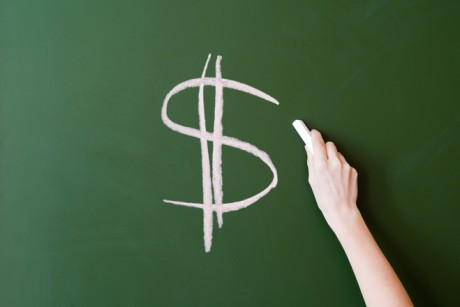 An advisory panel of the University of North Carolina's Board of Governors has recommended closing three academic centers, including a poverty center and one dedicated to social change, inciting outrage among liberals who believe that conservatives in control of state government are targeting ideological opponents in academia. 
Conservatives are cheering the move, seeing it as a corrective to a higher education system they believe has lent its imprimatur to groups that engage in partisan activism.
"They're moving in the right direction, though I don't think they went far enough," said Francis X. De Luca, president of the Civitas Institute, a conservative think tank based in Raleigh. "A lot of these centers were started up with a specific advocacy role in mind, as opposed to an educational role."
But critics say the moves by a panel whose members were appointed by a Republican-dominated Legislature reflect the rightward tilt of state government.
"It's clearly not about cost-saving; it's about political philosophy and the right-wing takeover of North Carolina state government," said Chris Fitzsimon, director of NC Policy Watch, a liberal group. "And this is one of the biggest remaining pieces that they're trying to exert their control over." www.nytimes.com/2015/02/20/us/ideology-seen-as-factor-in-closings-in-university-of-north-carolina-system.html?emc=edit_th_20150220&nl=todaysheadlines&nlid=37726494&_r=1
San Fran School Boss Gets Nice bump in pay  San Francisco Unified School District Superintendent Richard Carranza will see an extra $65,000 in his annual paycheck — a 27 percent raise granted unanimously by the school board Tuesday night.
The bump in pay brings Carranza, in his third year as superintendent, to $310,000, starting July 1.
Carranza's new salary is competitive with other urban and suburban superintendents across the state, yet the increase alone is about the same as the average salary of a teacher in the district and more than double the 12 percent raise that will be given to teachers over the next three years.  m.sfgate.com/bayarea/article/Schools-chief-gets-65k-pay-raise-new-6075755.php
Sub Shortage School districts across the country have struggled with a severe substitute shortage for the last few years as an economic rebound has created better job options. The shortage has grown more severe as California school districts remove teachers from classrooms to receive training in Common Core State Standards.
The result: More administrators are substituting in elementary schools, students get crammed into other classrooms for the day, and high school and middle school teachers forgo their preparation periods to fill in for colleagues. Read more here: www.sacbee.com/news/local/education/article10966721.html#storylink=cpy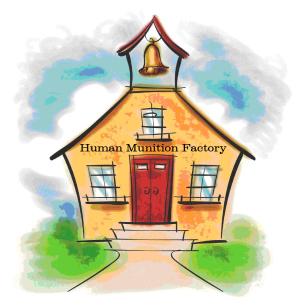 Reactionary Jindall Easily Sign's on to the Bourgeoisie Anti-Common Core After railing against the Common Core academic standards in speeches and on television talk shows, Louisiana Gov. Bobby Jindal (R) is now trying another tactic to rally people to the cause: an online petition.
Jindal, who was a staunch supporter of the Common Core until he changed course in 2014, urged his 174,000 Twitter followers to sign the petition this week.  Sign our petition to stop Common Core if you think a top-down, one-size-fits-all approach to education is wrong: americanext.org/common-core/
1:00 PM – 18 Feb 2015
The International Hot War of the Rich on the Poor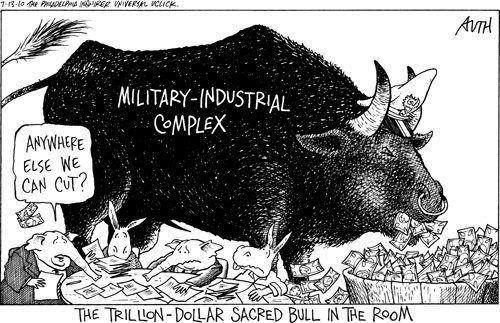 Obamagouge's Legacy: Permanent war and Liberal/Radical Acquiescence The announcement by the Obama administration that it will seek congressional authorization to expand the war on ISIS in Syria and possibly send more heavy weapons to its client government in Ukraine did not generate the kind of muscular opposition and sense of urgency that one would expect from the anti-interventionist liberals and significant sectors of what use to be the anti-imperialist and anti-war left.
Outside of a few articles written by some of us confined to the marginalized and shrinking left, the reports that the administration was considering both of these courses of action were met with passing indifference. It is as if the capitalist oligarchy's strategy of permanent war has been accepted as a fait-accompi by the general public and even significant numbers of the left.
The fact that the U.S. President could launch military attacks in Syria, supposedly a sovereign state and member of the United Nations, for six months without any legal justification and not face fierce criticism in the U.S. and internationally demonstrates the embrace of lawlessness that characterizes the current epoch of Western imperialist domination.
And the acquiescence of much of the left in the U.S. and Europe on the issue of Syria and the U.S.-supported coup in Ukraine reveals the moderating and accommodating forces within the faux left that attempts to bully and intimidate anti-imperialist critics.
To oppose the dismemberment of Syria or criticize the dangerous collaboration between the U.S. and racist neo-Nazi elements in Ukraine was reduced to the silly and intellectually lazy arguments that one was "pro-Assad" or a dupe for Putin!  blackagendareport.com/node/14677
Psyche! Staying in Afghanistan After all  Washington is considering shifting the deadline for troop its withdrawal from Afghanistan to make sure the "progress" from over 13 years of US operations in the country "sticks," the new US Defense Secretary said during a surprise visit to Kabul.
"Our priority now is to make sure this progress sticks," Defense Secretary Ashton Carter said in a news conference in Kabul with Afghan President Ashraf Ghani. "That is why President Obama is considering a number of options to reinforce our support for President Ghani's security strategy, including possible changes to the timeline for our drawdown of US troops."
Under the current arrangement, the 11,000-strong US force should be cut to roughly 5,000 by the end of 2015, before pulling out altogether the following year, when Obama will leave office. By the end of 2016 the US military presence is expected to shrink to a "normal" embassy security contingent.
Obama is scheduled to visit Kabul next month, where Ghani will likely discuss US troop numbers with the American leader "in the context of the larger partnership."
The US commander on the ground, General John Campbell, has previously suggested slowing the drawdown further. But while traveling with Carter on Saturday, Campbell said that his focus for now was sustaining enough US trainers, advisors and counter-terrorism forces in Afghanistan.
"Right now I think we're comfortable looking at '15 and '16," Campbell told reporters.
Ghani, however, told CBS' 60 Minutes last month that Obama should reconsider the 2016 withdrawal deadline, citing security concerns.
"Deadlines concentrate the mind. But deadlines should not be dogmas," Ghani said. "If both parties or, in this case, multiple partners, have done their best to achieve the objectives and progress is very real, then there should be willingness to re-examine a deadline."http://rt.com/usa/234467-troops-withdrawal-timeline-afghanistan/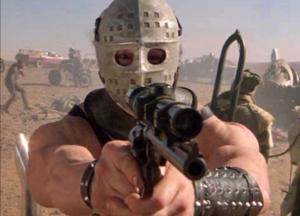 Alfred McCoy: US Road Warriors My drone is yours, compadre! Or so Washington has now decided. The latest promise of good times in the arms trade comes from an administration that has pioneered a robotic assassination regime organized out of the White House (though credit for groundbreaking drone assassination work should go to Israel as well). Run largely by the CIA, the U.S. drone campaigns across the Greater Middle East and parts of Africa have weekly taken out suspected enemies or even "targets" that exhibit (in the judgment of people thousands of miles away and from another culture) enemy-like behavior. In the process, the Bush and Obama administrations also pioneered the crossing of sovereign borders without permission for an ongoing killing process not defined as war and which, despite much bragging about "precision," has regularly taken out ordinary civilians, including significant numbers of children.
In the process, it has brought a sense of daily terror to peasant populations in the backlands of the planet.  Now, Washington is ready to spread the wealth.  The State Department has just announced that armed Predator and Reaper drones will be available for sale to carefully vetted and selected allies around the world.  This is, of course, splendid news for U.S. arms makers in a market that, over the next decade, is expected to more than double in size from $5.2 billion to $11.6 billion.  However, as the Washington Post reports, this new program will build "on the Obama administration's update last year to rules on conventional weapons transfers, which emphasize human rights protections in decisions about arms sales."
For such sales, Washington, as the planetary "human rights" leader, is planning to set up "proper use" or "end use" rules when it comes to assassination by drone. Here's a typical Washington rule of the road: if you buy an armed drone from the U.S., you must agree not to use "unlawful force against… domestic populations" — that is, you must not kill your own citizens in your own country. (Translation: Turkey could theoretically not use such drones against its Kurdish population.) Implied exception: You can target and assassinate your own citizens by drone as long as they are not within your own boundaries. This is a rule of the road that Washington has already definitively pioneered, so far killing four of its own citizens by drone in Yemen and Pakistan, which means assumedly that Turkey could indeed kill a Turkish Kurd as soon as he or she stepped across any border.  www.tomdispatch.com/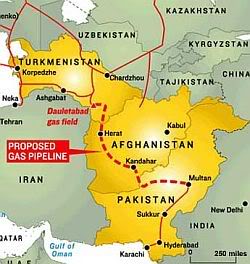 Rashid–That Pakistan Labyrinth There is a bit of a hermetic feel to Pakistan these days, as if the country that lies on the ancient road from the West to Asia, a natural bridge, had somehow contorted itself into a self-imposed isolation. The border with India, dividing the Punjab, lies not far from this great city. It is a barrier rather than a gateway. The border with Afghanistan is problematic in its nonexistence. The beast nurtured in the name of Islamabad's policy of "strategic depth" (whatever that may be), the Taliban in its Pakistani iteration, massacred 134 children at Peshawar's Army Public School late last year. Not surprising then that tourism is down to a trickle. I made my way to the Badshahi Mosque and the Lahore Fort — high-walled, dusky-red, magnificent in extent. There was not a foreigner in sight, not a camera clicking.
President Obama goes to India and Pakistan is way down on his agenda — if it is there at all. Nobody in Washington frets any longer about balancing visits to New Delhi and Islamabad. Oh, yes, Afghanistan, American treasure and Pakistan's Inter-Services Intelligence directorate (ISI), or top spy agency: Well, the less said about that, the better.racy and a great power rising. Pakistan is a Muslim homeland that lost half its territory in 1971, bounced back and forth between military and nominally democratic rule, never quite clear of annihilation angst despite its nuclear weapons, its prime ministers as susceptible to a violent end as Henry VIII's wives, struggling to define its identity almost 68 years after it came into being.  www.nytimes.com/2015/02/24/opinion/roger-cohen-pakistan-in-its-labyrinth.html?_r=0
Stratfor: So Long Russia  American think-tank Stratfor has issued a new 'Decade Forecast,' which says the EU will decay, China will end up in "a communist dictatorship," and Russia will disintegrate…though it hasn't done so yet, despite such predictions taking place in the past.
"It is unlikely that the Russian Federation will survive in its current form," the forecast's chapter dedicated to Russia begins. The research maintains that Moscow's "failure to transform energy revenues into self-sustaining economy" will eventually lead to a "repeat of the Soviet Union's experience in the 1980s and Russia's in the 1990s," with the process accompanied by a demographic decline that is set to "really hit" Russia.
However, the forecaster's founder and CEO, George Friedman, recently said that Russia has the ability to emerge from US-led sanctions and the recent drop in the ruble due to falling oil prices. "Russians' strength is that they can endure things that would break other nations," Friedman said, suggesting that the country "has military and political power that could begin to impinge on Europe."  According to the forecast, Russia's territorial losses will not be limited to the European part of the country. Its control over the North Caucasus is also predicted to "evaporate," while maritime regions in Russia's Far East will "move independently" to the countries they are "closely linked to" – namely China, Japan, and the US. Additionally, Karelia will "seek to rejoin" Finland. The US think-tank, sometimes referred to as a "shadow CIA" due to its employment of former CIA analysts, also warns that this time Russia's alleged tendency of solving problems with "secret police" won't work, and the Federal Security Service will be unable to rescue the country  rt.com/usa/234983-stratfor-decade-forecast-russia/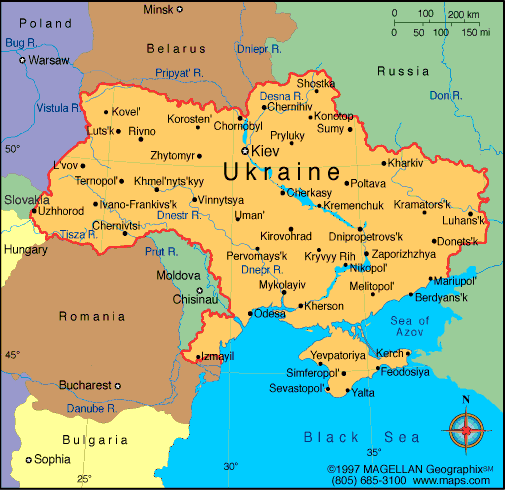 Embedded Stratfor Video on Importance of Ukraine  Ukraine is the quintessential borderland state. The country borders three former Soviet states (Russia, Belarus and Moldova) and four countries in the European Union (Poland, Slovakia, Hungary and Romania). Ukraine also has a coastline along the Black Sea to the south.
Ukraine sits on the Northern European Plain, the area that has historically served as an invasion superhighway going east and west.
Beyond its strategic location, Ukraine's geography has only facilitated such invasions. The country consists of flat and fertile plains, with the exception of the Carpathian Mountain range that arches into the far west of the country. But even these mountains can be penetrated and have not posed a significant barrier to invasion.
Given such lack of barriers, Ukraine's wide-open geography is inextricably linked to that of Russia. Ukraine's agricultural and industrial belts have traditionally been integrated with Russia's, and Ukraine serves as the primary transit state for Russian energy exports to Europe.
Due to its location and abundance of agricultural and mineral resources, Ukraine has been contested between regional powers for centuries. This competition is currently playing out in an extreme form today, with a Western-backed government confronting a Russian-backed uprising in eastern Ukraine.  www.stratfor.com/video/ukraines-geographic-challenge
Brian Williams, again For a journalist there might actually be something as bad as not knowing what's going on in his area of news coverage, even on his own station. After Brian Williams' fall from grace, his former boss at NBC, Bob Wright, defended Williams by pointing to his favorable coverage of the military, saying: "He has been the strongest supporter of the military of any of the news players. He never comes back with negative stories, he wouldn't question if we're spending too much."  williamblum.org/aer/read/137
The International Economic War of the Rich on the Poor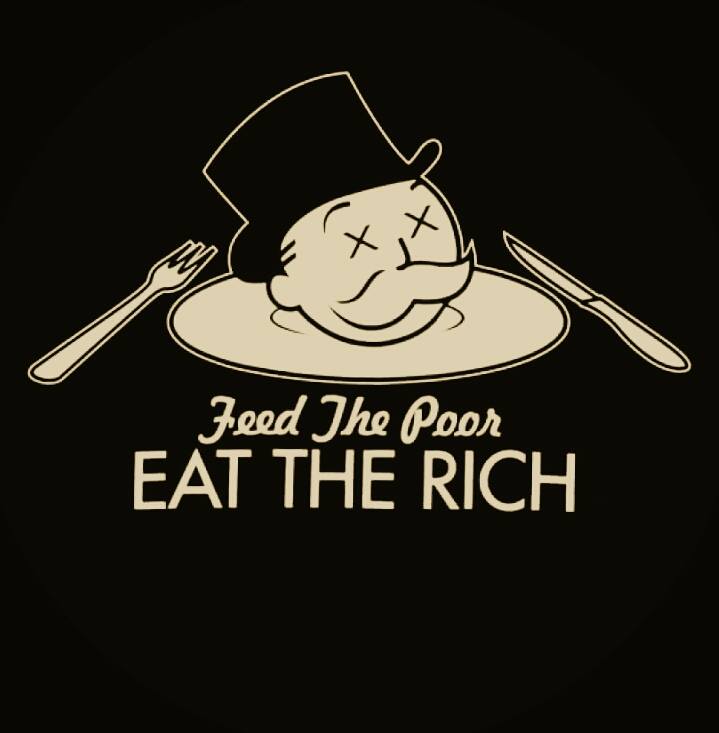 Capitalist "Democracy"-2014 Midterm Election was Most Expensive, with Fewer Donors  The 2014 election was the most expensive midterm election in history, costing a grand total of $3.77 billion. But for the first time since 1990, fewer Americans donated money in this midterm election than the one before. Simply put, more money went into the system, but fewer people provided it.
On Nov. 5, the Center for Responsive Politics projected the 2014 election would be the most expensive midterm ever based on how much was spent through early October. A new analysis taking into account year-end filings confirms that projection — and finds our estimate was low by roughly $104 million.
Among the most significant findings that can now be confirmed is that there were far fewer identifiable donors in the 2014 election than in the 2010 cycle. Then, CRP counted 869,602 donors; in 2014, we have been able to identify just 773,582 — a decline of more than 96,000, or about 11 percent. (A caveat: Our figure accounts only for those who gave more than $200, since the FEC does not require donors of less than that to be itemized on campaign finance reports.)
Detroit's Tax Foreclosures The Burkes are just one year ahead of a massive tidal wave of tax foreclosures building in Detroit. In 2015, nearly 100,000 Detroiters – more than one-seventh of the city's population – are facing foreclosure and the resale of their homes.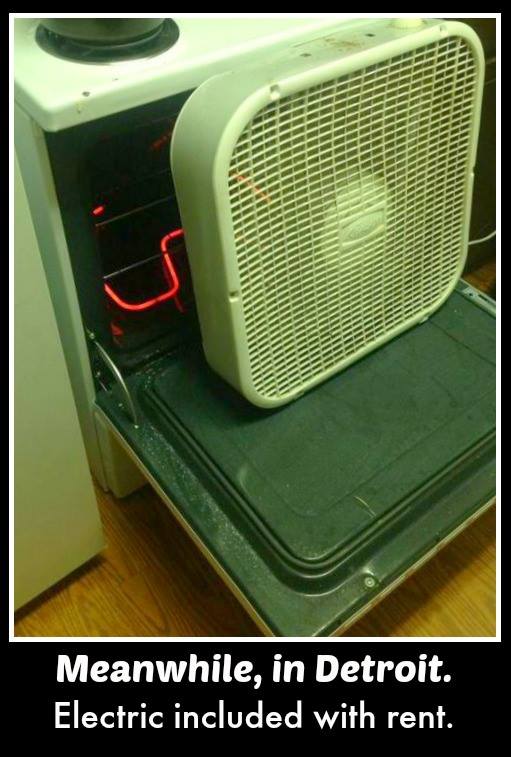 The tax foreclosure crisis in Detroit is so dire that local activists compare it to Hurricane Katrina, calling it a "hurricane without water." Most disturbing about the Burkes' situation, but something all too common in Detroit's foreclosure crisis, is the fact that their home was resold at auction for a fraction of their debt, something they could have afforded themselves.- See more at: www.occupy.com/article/detroit-tax-foreclosure-crushing-families-and-robbing-county-funds#sthash.Gatyeo1f.dpuf
Slavery Continues in Monarcho Fascist Qatar (BBC Video) www.bbc.com/sport/0/football/31595500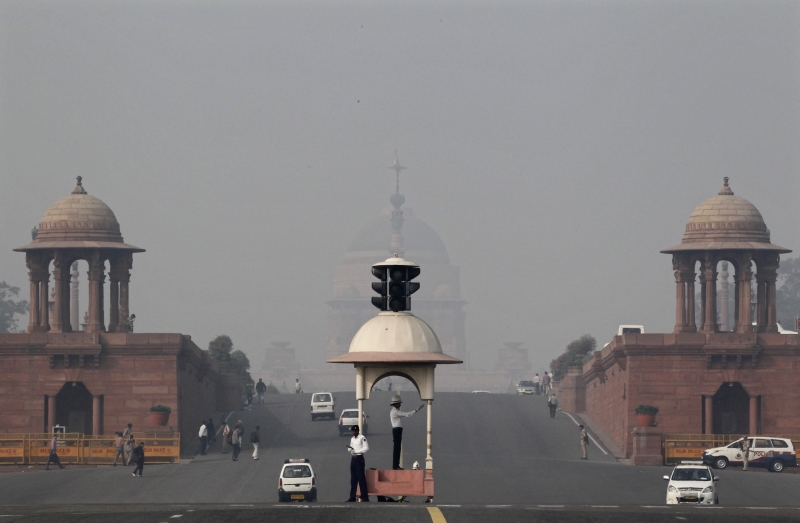 India: Killer Air  a few days before U.S. President Barack Obama arrived in India in January this year, the U.S. embassy in New Delhi recorded an Air Quality Index reading of 222, a level that the U.S. Environmental Protection Agency describes as "very unhealthy," nearly "hazardous." In fact, the pollution level was so bad that the embassy purchased 1,800 Swedish air purifiers ahead of the president's arrival.
A year before Obama's visit, New Delhi surpassed Beijing as the most polluted city in the world. As a whole, India's air quality lags far behind that of the other BRIC countries. The country has 13 of the 20 most polluted cities in the world and, along with China, the highest average exposure to cancerous fine particles, which, because of their small size, can lodge deeply into human lungs. In 2010, India's Central Pollution Control Board found that the particulate matter in 180 Indian cities was six times higher than World Health Organization standards.
Air pollution is an urgent public health crisis. More people in India die of chronic respiratory diseases and asthma than in any other nation in the world. According to a 2013 study conducted by Michael Greenstone, an economist at the University of Chicago, the 200 million people who live in India's most polluted cities will lose an average of 3.3 years of life because of toxic air; all together, that is 650 million lost years. According to India's Environmental Pollution Control Authority, air pollution in Delhi alone is responsible for the deaths of 3,000 children every year.  …  dirty air is just one of India's many environmental problems. In addition to poor air quality, groundwater pollution, river contamination, indiscriminate mining, and the destruction of forests have severely comprised the health of the www.foreignaffairs.com/articles/143177/ira-trivedi/harder-to-breathe?cid=nlc-foreign_affairs_today-022615-harder_to_breathe_6-022615&sp_mid=48112982&sp_rid=cmdAcmljaGdpYnNvbi5jb20S1y and its citizens. If India does not change course—and soon—the country will be facing disaster.
The Emergence of Fascism as a Popular Mass Movement
Coppers Murder, attack, Protesting Teachers in Mexico teachers in Acapulco, Mexico, ran into a determined police line as they cut the main road to the city's airport.
They were demanding better working conditions and justice for disappeared students and teachers, but when a bus was driven into the police line the security forces charged with their batons, killing one protester and injuring dozens.
"It was a legitimate response to protect those taking part in the
protest. If that bus hadn't been controlled, there would have been
more injuries both to policemen and even teachers," said Interior Ministry Commissioner Cabrera Castro.
Over 100 demonstrators were detained.
The teachers and many in Mexico blame local police forces in Guerrero province for colluding with drugs gangs in the disappearance and probable murder of the students and teachers who had been campaigning against corruption before they were kidnapped.
Education Workers Union CETEG has condemned the Acapulco police's handling of the situation. www.euronews.com/2015/02/25/mexican-police-kill-one-injure-dozens-at-teachers-protest/
Obamagogue Continues to Seek to Disarm the Populace  President Obama's administration has proposed banning the manufacture and sale of one of the most popular bullets used in AR-15 semiautomatic rifles, a move that has enraged gun-rights advocates and caused a run on the ammunition at gun shops across the country.
The Bureau of Alcohol, Tobacco, Firearms and Explosives said this month that it planned to restrict the armor-piercing 5.56-millimeter "M855 green tip" rifle bullet because of new handguns that use the ammunition and pose a greater threat to the police. Previously, the millions of inexpensive green-tip steel and lead bullets sold each year were only for rifles typically used by target shooters and hunters.
"With few exceptions, manufacturers will be unable to produce such armor-piercing ammunition, importers will be unable to import such ammunition, and manufacturers and importers will be prohibited from selling or distributing the ammunition," the A.T.F. said in a highly technical 17-page submission on Feb. 13.
The proposal would allow people to use up the ammunition they have already bought. Gun shops and firearms organizations on Thursday said there had been a rush to snap up cases of the bullets since the National Rifle Association and other gun rights groups sent out urgent alerts to their members.
Those alerts accused Mr. Obama of seeking to enact by the backdoor gun control measures that he could not pass in Congress in 2013.  www.nytimes.com/2015/02/27/us/move-to-ban-a-bullet-adds-to-its-appeal.html?hp&action=click&pgtype=Homepage&module=first-column-region&region=top-news&WT.nav=top-news&_r=0
Gun rights groups said their members had sent tens of thousands of letters to members of Congress echoing that message and demanding that the rule not be approved.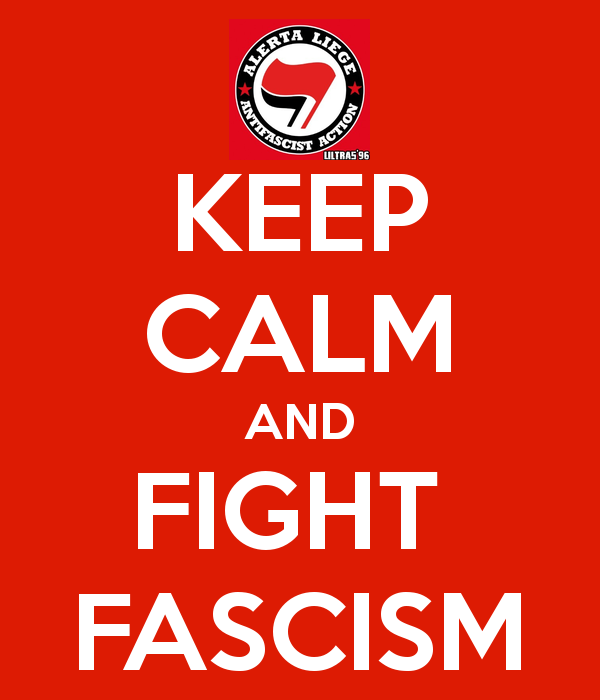 Pilger on the Rise of Fascism (again) "For goose-steppers," wrote the historian Norman Pollock, "substitute the seemingly more innocuous militarisation of the total culture. And for the bombastic leader, we have the reformer manque, blithely at work, planning and executing assassination, smiling all the while."
Uniting fascism old and new is the cult of superiority. "I believe in American exceptionalism with every fibre of my being," said Obama, evoking declarations of national fetishism from the 1930s. As the historian Alfred W. McCoy has pointed out, it was the Hitler devotee, Carl Schmitt, who said, "The sovereign is he who decides the exception." This sums up Americanism, the world's dominant ideology. That it remains unrecognised as a predatory ideology is the achievement of an equally unrecognised brainwashing.  Insidious, undeclared, presented wittily as enlightenment on the march, its conceit insinuates western culture. I grew up on a cinematic diet of American glory, almost all of it a distortion. I had no idea that it was the Red Army that had destroyed most of the Nazi war machine, at a cost of as many as 13 million soldiers. By contrast, US losses, including in the Pacific, were 400,000. Hollywood reversed this. ..
The responsibility of the rest of us is clear. It is to identify and expose the reckless lies of warmongers and never to collude with them. It is to re-awaken the great popular movements that brought a fragile civilisation to modern imperial states. Most important, it is to prevent the conquest of ourselves: our minds, our humanity, our self respect. If we remain silent, victory over us is assured, and a holocaust beckons.  zcomm.org/znetarticle/why-the-rise-of-fascism-is-again-the-issue/
Solidarity for Never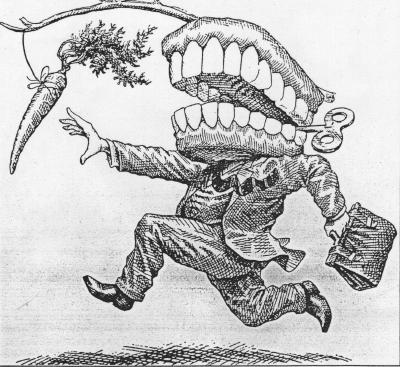 Opportunism, built by fake education left, redoubles–Connecticut's largest teachers organization is calling for the elimination of major standardized testing, which the state had planned to use as part of teacher and school performance evaluation. The organization wants to replace it with more flexible "progress testing."
Officials of the Connecticut Education Association said Monday they commissioned a survey that shows broad public support for placing more emphasis on classroom learning and less on time-consuming standardized tests.
The CEA, which has about 43,000 members, is urging the General Assembly to reform standardized testing. The group is launching a two-week, $250,000 TV ad campaign to encourage public support.  www.courant.com/education/hc-cea-eliminate-big-standardized-test-20150223-story.html
Calif Faculty Assn Scabs on Latest Ghost Dance–National Adjunct Walkout Day The vast majority of adjuncts/lecturers across the U.S. and Canada do not have the protection of a union contract, and many of them are walking out of their jobs to express their disappointment in the higher ed management trend away from offering reliable faculty employment.
Earlier this month, CFA's Lecturers' Council wrote a letter to express solidarity with the day of action.
Although CSU faculty under a union contract, including CSU Lecturers, may not participate in job walk-outs, the Council expressed the intention to show "various means of symbolic support."
CFA members at Bay Area campuses are taking part in a teach-in by adjuncts at Mills College in Oakland, attending an action of adjuncts at the SF Art Institute, and headed for an adjunct action in Berkeley. CFA members in other parts of the state are doing likewise.  www.calfac.org/headline/national-adjunct-day-action-feb-25?utm_campaign=CFA%20Headlines%20%E2%80%A2%20February%2025%2C%202015&utm_medium=email&utm_source=bundle_and_blast

Oh Woe in Alabama—the Dems Lost! What shall AEA Do? For most of its history, AEA has been a de facto arm of the Alabama Democratic Party, to the extent that a stranger from another state might struggle to tell the difference between an AEA convention and a Democratic Party convention.
The state Democratic Party's current chairwoman is Nancy Worley, a former AEA president. When Worley presided over an AEA convention in the 1990s in Huntsville, she made a point of recognizing all the "good Democrats" in the assembly.
Who Lost Cuba? As Cuba opens the door wider to private enterprise, the gap between the haves and have-nots, and between whites and blacks, that the revolution sought to diminish is growing more evident.
That divide is expected to increase now that the United States is raising the amount of money that Americans can send to residents of the island to $8,000 a year from $2,000, as part of President Obama's historic thaw with Cuba.
Remittances, estimated at $1 billion to nearly $3 billion a year, are already a big source of the capital behind the new small businesses. The cash infusion has been one of the top drivers of the Cuban economy in recent years, rivaling tourism revenue and mineral, pharmaceutical and sugar exports.
Raising the remittance cap, along with allowing more Americans to visit Cuba and other steps toward normal diplomatic relations, will help "support the Cuban people," the Obama administration contends.
But some will enjoy that support more than others. Cuban economists say that whites are 2.5 times more likely than blacks to receive remittances, leaving many in crumbling neighborhoods like Little Swamp nearly invisible in the rise of commerce, especially the restaurants and bed-and-breakfasts that tourists tend to favor.
"Remittances have produced new forms of inequality, particularly racial inequality," said Alejandro de la Fuente, director of the Afro-Latin American Research Institute at Harvard University. "Now the remittances are being used to fund or establish private companies, that is, not just to fund consumption, as in the past."
The Cuban government argues that the shift to more private enterprise, a pillar of its strategy to bolster the flaccid economy, will allow it to focus its social programs on the neediest. As a billboard on a busy road in Havana proclaims, "The changes in Cuba are for more socialism." …."As Cuba is becoming more capitalist in the last 20 years, it has also become more unequal," said Ted Henken, a professor at Baruch College who studies the Cuban economy. "These shantytowns are all over Latin America, and Cuba's attempt with revolution to solve that inequality succeeded to a certain degree for a time. But as capitalism increases, you have some people more well positioned to take advantage and others who are not."http://www.nytimes.com/2015/02/25/world/americas/as-cuba-shifts-toward-capitalism-inequality-grows-more-visible.html?smprod=nytcore-ipad&smid=nytcore-ipad-share&_r=0
Spy versus Spy
Burgess Rises Again  In a Moscow cemetery close to the flat he shared with his partner, Guy Burgess appeared on screen in January 1959 in his Eton tie and favourite camel hair overcoat – the very picture of an English toff.
He was appearing on Canadian television's CBC, in what is believed to be the only time one of the infamous spy ring spoke in Moscow to a Western camera crew.
The Cambridge Five passed information about the UK to the Soviet Union throughout World War Two and into at least the 1950s.
After Burgess fled to the Soviet Union along with fellow Foreign Office diplomat and Cambridge Five member Donald Maclean in May 1951, nothing was heard of him for the next five years – although press interest and speculation in the UK and USA was particularly intense.
In February 1956 Burgess and Maclean resurfaced in Moscow when they met a couple of western journalists in a meeting organised by the KGB, but they otherwise kept a low profile.  www.bbc.com/news/uk-31588063
CIA to Expand Cyberwar on the World  CIA Director John O. Brennan is planning a major expansion of the agency's cyber espionage capabilities as part of a broad restructuring of an intelligence service long defined by its human spy work, current and former U.S. officials said.
The proposed shift reflects a determination that the CIA's approach to conventional espionage is increasingly outmoded amid the exploding use of smartphones, social media and other technologies.
U.S. officials said Brennan's plans call for increased use of cyber capabilities in almost every category of operations — whether identifying foreign officials to recruit as CIA informants, confirming the identities of targets of drone strikes or penetrating Internet-savvy adversaries such as the Islamic State.
Several officials said that Brennan's team has even considered creating a new cyber directorate — a step that would put the agency's technology experts on equal footing with the operations and analysis branches that have been pillars of the CIA's organizational structure for decades.
U.S. officials emphasized that the plans would not involve new legal authorities, and that Brennan may stop short of creating a new directorate. But the suggestion underscores the scope of Brennan's ambitions, as well as their potential to raise privacy concerns or lead to turf skirmishes with the National Security Agency — the dominant player in electronic espionage.  www.washingtonpost.com/world/national-security/cia-looks-to-expand-its-cyber-espionage-capabilities/2015/02/23/a028e80c-b94d-11e4-9423-f3d0a1ec335c_story.html?hpid=z1
The Magical Mystery Tour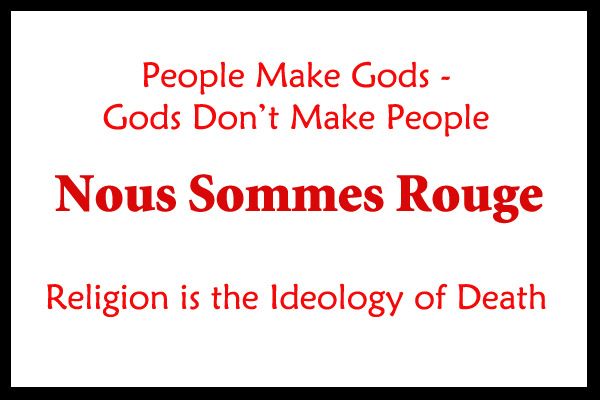 Hacked to Death By Religious Murderers–Avijit Roy Police said the couple came under assault near TSC intersection at Dhaka University around 9:30pm on Thursday.
Soon to be Saint, Albania's Mom Theresa, Still Crazy as hell after all these years  In 1994, Hitchens, along with British Pakistani journalist Tariq Ali, wrote an extremely critical British documentary on Mother Teresa, titled "Hell's Angel."
The documentary, which drew heavily from the account of Aroup Chatterjee, an Indian-born British writer who had worked briefly in one of Mother Teresa's charitable homes, listed a catalog of criticisms against Mother Teresa. It found fault with the conditions in the facilities of Mother Teresa's Missionaries of Charity in Calcutta, which one journalist compared to the photographs she had seen of Nazi Germany's Bergen-Belsen concentration camp, and Hitchens himself rallied against the "cult of death and suffering."
The documentary also argued that Teresa was an "ally of the status quo," pointing to her relationships with dubious figures all around the world, most notably Haitian dictator Jean-Claude Duvalier and scandal-hit American financier Charles Keating. "She may or may not comfort the afflicted, but she has never been known to afflict the comfortable," Hitchens explains.  www.washingtonpost.com/blogs/worldviews/wp/2015/02/25/why-to-many-critics-mother-teresa-is-still-no-saint/?hpid=z4
Pew: Religious Hostilities Reach Six Year High The share of countries with a high or very high level of social hostilities involving religion reached a six-year peak in 2012, according to a new study by the Pew Research Center. A third (33%) of the 198 countries and territories included in the study had high religious hostilities in 2012, up from 29% in 2011 and 20% as of mid-2007. Religious hostilities increased in every major region of the world except the Americas. The sharpest increase was in the Middle East and North Africa, which still is feeling the effects of the 2010-11 political uprisings known as the Arab Spring.1 There also was a significant increase in religious hostilities in the Asia-Pacific region, where China edged into the "high" category for the first time.  www.pewforum.org/2014/01/14/religious-hostilities-reach-six-year-high/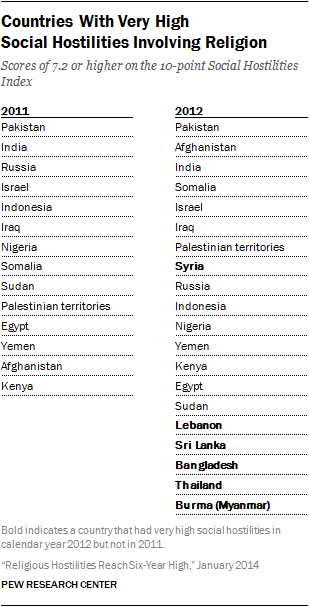 The Best and Worst Things in the History of the World
Armed Women with CCWs in Michigan The number of women statewide who received or renewed concealed pistol licenses rose from 10,862 in 2010 to 25,418, a gain of 134 percent.
And while women still made up less than a quarter of the state's new CPL holders last year, their numbers are growing faster than the number of Michigan men getting licenses. The number of newly issued or renewed CPL licenses for men surged 103 percent from 2010 to 2014.  …
Statewide, 114,872 people obtained or renewed concealed pistol licenses in 2014, according to Michigan State Police statistics.
The number of CPL permits in the state has continued to rise since the middle of last decade. Michigan has about 457,550 active CPL holders, according to the State Police, up from 401,000 in 2011.  www.detroitnews.com/story/news/local/michigan/2015/02/25/armed-women-surge-michigan/24038667/
Mitch Made it to Seventy!
So Long