Sunday, April 10th, 2016
We Say Fight Back!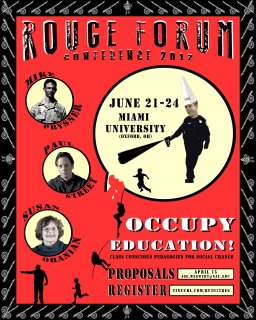 Classic Rouge Forum poster from a conference past…
Rouge Forum Conference Call for Proposals
May 27 & 28, 2016
Hosted by St. Mary's University
Calgary, Canada
Proposal Deadline: April 14
Conference Theme:
Teaching for Democracy and Justice in an Age of Inequality
This year's Rouge Forum is dedicated to the overarching question of how we engage our students or communities in
important issues and work necessary to foster a more
Boots Riley (The Coup) on Bill Clinton's Rant and the system of capital: We've been duped. When black neighborhoods are compared with white neighborhoods of similar income levels, you see similar rates of crime. The fallacy of comparing white neighborhoods with black neighborhoods is in lumping together together wealthy and upper-middle-class neighborhoods (categories that not many black folks are in) with middle- and low-income ones. But that's not how the world works. Poor white people in Memphis aren't kicking it with rich ones in Bel Air.
Explaining crime and poverty as a result of black behavioral choice, further, disguises ways that both are caused by capitalism.  www.theguardian.com/commentisfree/2016/apr/09/bill-clinton-black-culture-systemic-inequality-problems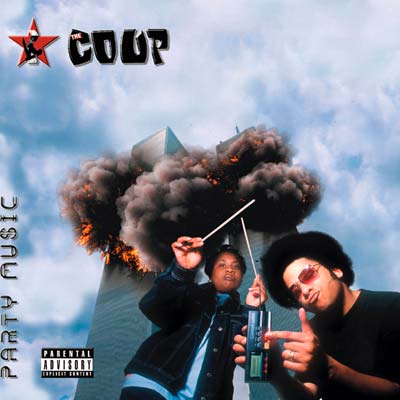 Album released before 9/11/01
Rouge Keynoter Alfie Kohn:
To the Editor:
Re "Rejected by Colleges, SAT and ACT Gain High School Acceptance" (front page, April 6):
Standardized tests by their very nature leave much to be desired. They tend to measure two things: students' socioeconomic status and how much time has been taken away from meaningful learning in order to teach test-taking skills.
But the adoption of the SAT or ACT as a mandatory statewide high school exam is objectionable for reasons that go way beyond what's wrong with tests in general — or even the tests developed to enforce the problematic Common Core standards.
It's bad enough to require students who are not college-bound to take a test that was intended specifically for those who are. It's even worse — indeed, a violation of the most rudimentary principles of assessment — to evaluate all students using an instrument whose primary purpose is to rank test-takers against one another so that by definition everyone can't succeed.  www.nytimes.com/2016/04/08/opinion/standardized-tests.html?_r=0 (Alfie forgot to ask why the regimented curriculum and high stakes exams exist: capitalism and empire).
ALFIE KOHN
Protest and Power at Duke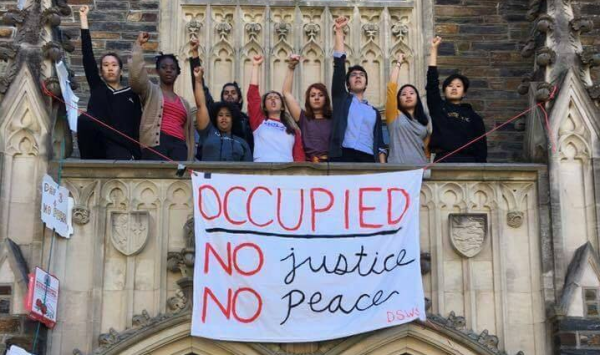 Anger over the fallout from a powerful administrator hitting an employee with his car leads to takeover of administration building and debate over treatment of workers. University makes concessions, but sit-in continues. At Ohio State, a sit-in starts and ends.
A month ago, Duke University's student newspaper surprised many by publishing an article revealing a parking attendant had accused Tallman Trask, the university's executive vice president, of hitting her with his car and using a racial slur. Many students newspaper articles are quickly forgotten. Not this one.
Eight protesters have been occupying Duke's central administrative building for five days. The president, provost and other top officials have been forced to relocate. The students issued demands. Outside, more student protesters are camped out in tents in solidarity with the eight occupiers. (There were initially nine of them, but one left for the weekend to participate in a national poetry slam.)
The university, after negotiations broke down, has said it will not resume discussions until the students leave. But late Wednesday, Duke announced a series of concessions on issues raised by the protest. The university pledged to "engage a recognized, independent expert to review the grievance and complaint procedures for Duke staff in order to assess their fairness and effectiveness," to "review the guidelines for contractors and their employees to ensure they reflect Duke's core values of civility, fairness and respect" and to "raise awareness of processes for the recruitment and review of senior administrators."https://www.insidehighered.com/news/2016/04/07/duke-tries-end-protest-has-occupied-administration-building-days
From the radical poster digital archive www.pinterest.com/pin/115967759133125735/
night fell over Paris, thousands of people sat cross-legged in the vast square at Place de la République, taking turns to pass round a microphone and denounce everything from the dominance of Google to tax evasion or inequality on housing estates.
The debating continued into the early hours of the morning, with soup and sandwiches on hand in the canteen tent and a protest choir singing revolutionary songs. A handful of protesters in tents then bedded down to "occupy" the square for the night before being asked to move on by police just before dawn. But the next morning they returned to set up their protest camp again.
For more than a week, these vast nocturnal protest gatherings – from parents with babies to students, workers, artists and pensioners – have spread across France, rising in number, and are beginning to panic the government.
Called Nuit debout, which loosely means "rise up at night", the protest movement is increasingly being likened to the Occupy initiative that mobilised hundreds of thousands of people in 2011 or Spain's Indignados….
"The labour law was the final straw," said Matthiew, 35, who was retraining to be a teacher after 10 years in the private sector, and had set up an impromptu revolutionary singing group at the square. "But it's much bigger than that. This government, which is supposed to be socialist, has come up with a raft of things I don't agree with, while failing to deal with the real problems like unemployment, climate change and a society heading for disaster."
Many in the crowd said that after four years of Hollande's Socialist party in power, they left felt betrayed and their anger was beginning to bubble over.
www.theguardian.com/world/2016/apr/08/nuit-debout-protesters-occupy-french-cities-in-a-revolutionary-call-for-change?CMP=share_btn_fb
Hillbillary's Bogus School visit People from Mrs. Clinton's campaign were picking out the few people of color in attendance and asking them to stand in the bleachers behind Hillary so the crowd would look more diverse then it really was. It looked as if most people there had never stepped foot in the south end, let alone Rainier Beach.
In Clinton's speech, given to students and staff, it was not about what she said but rather what she did not say. She didn't mention what she would do for schools like ours. She didn't talk about the school-to-prison pipeline. She didn't talk about high incarceration rates. Rather, she talked about holistic ideals she had for the country.
Exactly as our students feared, Mrs. Clinton had a lot of filler talk, but not the hardcore conversations that are needed. She didn't even allow for a question and answer session, and the only people that got to talk to her and take pictures were those in the priority line.  – See more at: www.occupy.com/article/hillary-visits-seattle-high-school-and-student-resentments-surface#sthash.RqJIEBRj.dpuf
The Little Red Schoolhouse
Corruption is Endemic in Capitalist Schools:
Vendor in alleged school kickback scheme cuts a deal
The millionaire businessman at the center of a decade-long kickback scheme involving 12 Detroit principals who allegedly steered him business in exchange for money has cut a deal in the case, according to documents filed today.
Norman Shy, 74, of Franklin, a school supply vendor charged with paying nearly $1 million in kickbacks to 12 principals and an administrator as a thank-you for steering him business, has a plea hearing scheduled for May 12 before U.S. District Judge Denise Paige Hood. The details of his plea deal are not known. They will be revealed at the hearing, when he is scheduled to stand before the judge and explains in his own words what he did.  www.freep.com/story/news/local/michigan/detroit/2016/04/07/vendor-center-dps-kickback-scheme-cuts-deal/82762666/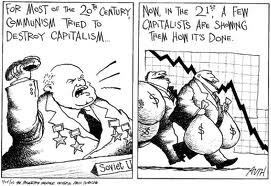 SD charter school broker sentenced to home confinement Steve Van Zant rose from teacher to principal to superintendent before making his fortune brokering charter school deals throughout San Diego County and California.
His work spreading charters under sometimes-rogue arrangements made him unpopular with school districts and led to a flurry of lawsuits, some of which are still winding their way through the courts.
On Tuesday, San Diego County's charter school king was sentenced to 30 days of home confinement with an electronic monitor, three years probation, and 300 hours of community service for a felony violation of the Political Reform Act related to his charter work.
Superior Court Judge Daniel Link's sentencing all but mirrors the plea agreement announced in February, when Van Zant pleaded guilty to violating conflict-of-interest laws.  www.sandiegouniontribune.com/news/2016/apr/06/charter-king-sentenced-on-felony/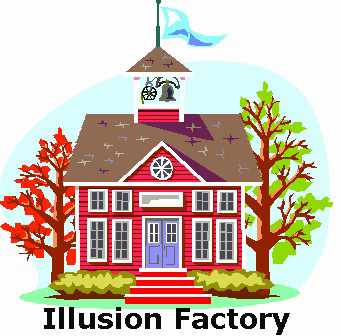 Capitalism and Empire Drive Standardized Testing The SAT and the ACT, bugaboos of generations of college applicants, were supposed to shrink in significance as more colleges and universities moved away from requiring standardized test scores for admission.
Instead, the companies behind them have pushed into the nearly $700-million-a-year market for federally required tests in public schools, offering the SAT and the ACT even to students who do not plan to go to college. Prompted by a recent change in federal education law, they are competing — and increasingly winning — against exams funded by the Obama administration to become mandatory high school tests, used for ranking school performance.
"The testing companies are making a land grab," said Scott Marion, the executive director of the Center for Assessment, a nonprofit that helps states design and evaluate tests.
Long fierce rivals, the testing companies are seizing an opportunity created by political fights over the Common Core, and the exams based on it. But their moves are raising questions about how well the ACT and the SAT measure what students are supposed to be learning in high school, and about equity and fairness.  www.nytimes.com/2016/04/06/us/act-and-sat-find-a-profitable-market-as-common-core-tests.html?_r
UC Davis Chancellor Linda Katehi has undergone significant scrutiny and criticism during her tenure at the university, stemming from incidents such as the pepper-spraying of peacefully protesting students to her service on corporate boards that did not reflect favorably on the university or her office. Even before coming West, Katehi was hit with allegations of influence peddling while serving as an administrator at University of Illinois.
As UC Davis officials grapple with how to address controversy swirling around Chancellor Linda P.B Katehi and a nearly monthlong sit-in outside her office, one approach appears to be limiting release of public documents, salaries and calenders involving Katehi and others.
Seven requests for documents filed with UC Davis and the University of California president's office by The Sacramento Bee remained largely unanswered for weeks as controversy has built over Katehi's participation on outside corporate boards.
The requests, filed under the California Public Records Act, generally require a response within 10 days. UC officials have responded within that time frame – but mainly just with promises that the actual documents will be available weeks later.
The requests seek a variety of public information from UC Davis, including the hire dates of certain employees, emails, salaries and contracts with outside vendors. University officials have responded that some of the requests are overly broad or that they will take weeks to provide.  www.sacbee.com/news/local/education/article70635942.html
UC Berkeley + Exploitative Sex a trove of investigative and disciplinary documents released by UC Berkeley in the midst of an unfolding sexual harassment scandal reveals 19 employees — including six faculty members — were found to be in violation of the university's sexual misconduct policies since 2011.
The records — obtained Tuesday by this newspaper in response to a Public Records Act request filed in November — bring to light 11 new cases that had not been disclosed during the recent high-profile revelations that tarnished a renowned astronomy professor, a vice chancellor, the dean of the law school and Cal's assistant basketball coach.  www.mercurynews.com/breaking-news/ci_29730002/uc-berkeley-19-employees-violated-sexual-harassment-policy
The International Hot War of the Rich on the Poor
4-star admiral wants to confront China.
The U.S. military's top commander in the Pacific is arguing behind closed doors for a more confrontational approach to counter and reverse China's strategic gains in the South China Sea, appeals that have met resistance from the White House at nearly every turn.
Adm. Harry Harris is proposing a muscular U.S. response to China's island-building that may include launching aircraft and conducting military operations within 12 miles of these man-made islands, as part of an effort to stop what he has called the "Great Wall of Sand" before it extends within 140 miles from the Philippines' capital, sources say.
Harris and his U.S. Pacific Command have been waging a persistent campaign in public and in private over the past several months to raise the profile of China's land grab, accusing China outright in February of militarizing the South China Sea….
China, which has been constructing islands and airstrips atop reefs and rocky outcroppings in the Spratly Islands, sees the South China Sea as Chinese territory. President Xi told Obama during their meeting at the nuclear summit that China would not accept any behavior in the disguise of freedom of navigation that violates its sovereignty, according to a Reuters report. The two world leaders did agree to work together on nuclear and cyber security issues.
Experts say administrations often direct military leaders to tone down their rhetoric ahead of major talks, but the current directive comes at a difficult juncture. U.S. leaders are struggling to find an effective approach to stopping the island-building without triggering a confrontation…h coastal defense cruise missiles or track aviation assets moving in or out of the northern Philippines."
Hillary Clinton's State Department Increased Chemical Arms Sales To Middle East Countries That Gave To Clinton Foundation
As Egyptian democracy protesters massed in the streets of Cairo in 2011, provoking a bloody crackdown from the authoritarian regime of Hosni Mubarak, U.S. Secretary of State Hillary Clinton presented herself as a champion of human rights. Clinton was "deeply concerned about the use of violence by Egyptian police and security forces against protesters," she told reporters at the State Department. "Egyptian authorities," she urged, should not impede "peaceful protests."
But behind the scenes, Clinton pursued contrasting aims. She cautioned the White House about backing the ouster of President Mubarak, whom she had previously described as a family friend. Her State Department cleared Egypt to continue purchasing arms the U.S. government classified as "toxicological agents," a broad designation that included chemical and biological weapons, as well as vaccines — this, at the very moment Mubarak's forces were unleashing one toxicological agent, tear gas, against protesters demanding his ouster.
The Clinton-run State Department's approval of chemical and biological exports to the Egyptian government increased in volume just as dollars flowed from Mubarak-linked entities into the coffers of Clinton family concerns. A group closely associated with the Mubarak government paid Bill Clinton a $250,000 speaking fee in 2010, less than 4 months before the Egyptian revolution began.  www.ibtimes.com/hillary-clintons-state-department-increased-chemical-arms-sales-middle-east-countries-1949653
Nationalist Feminists cheer! The Marines' new ad campaigns will feature more women
The Marine Corps' next advertising campaign will show more female Marines in the fleet and at war.
Marine Corps Recruiting Command recently teamed with a major advertiser and market researchers to find out what drives women to want to join the Corps. One company interviewed female poolees at recruiting stations across the country and women training to earn their eagle, globes and anchors at Marine Corps Recruit Depot Parris Island, South Carolina, to get their feedback.
The recruits and poolees they interviewed said there's not much information in Marine ads about what women do in the Corps, said Jonathan Chavez, the co-founder and chief analytics officer with the analytics company Social Sphere.
"One of the things that we heard in particular is that depictions of females up to that point in Marine Corps advertising had largely depicted females in training environments," Chavez said. "Male advertising — or general market advertising — also featured Marines actually in service, in fleet, doing their jobs."  www.marinecorpstimes.com/story/military/2016/04/07/marines-new-ad-campaigns-feature-more-women/82739312/
VA bosses in 7 states falsified vets' wait times for care
Supervisors instructed employees to falsify patient wait times at Veterans Affairs' medical facilities in at least seven states, according to a USA TODAY analysis of more than 70 investigation reports released in recent weeks.
Overall, those reports — released after multiple inquiries and a Freedom of Information Act request — reveal for the first time specifics of widespread scheduling manipulation.
Employees at 40 VA medical facilities in 19 states and Puerto Rico regularly "zeroed out" veteran wait times, the analysis shows. In some cases, investigators found manipulation had been going on for as long as a decade. In others, it had been just a few years.
In many cases, facility leaders told investigators they clamped down the scheduling improprieties after the Phoenix scandal, but in others, investigators found they had continued unabated. www.usatoday.com/story/news/politics/2016/04/07/va-wait-time-manipulation-veterans/82726634/
The International Economic War of the Rich on the Poor
Donald L. Blankenship, whose leadership of the Massey Energy Company catapulted him from a working-class West Virginia childhood into a life as one of the wealthiest and most influential men in Appalachia, was sentenced on Wednesday to a year in prison for conspiring to violate federal mine safety standards.
The prison term, the maximum allowed by law, came in Federal District Court here six years and one day after an explosion ripped through Massey's Upper Big Branch mine, killing 29 men. Although Mr. Blankenship was not accused of direct responsibility for the accident, the deadliest in American coal mining in about 40 years, the disaster prompted the inquiry that ultimately led to his conviction. Federal officials have said that last autumn's guilty verdict was the first time such a high-ranking executive had been convicted of a workplace safety violation.
"You should be someone that we are able to tout as a West Virginia success story," Judge Irene C. Berger, herself the daughter of a coal miner, said before she described Mr. Blankenship's career, in which he earned tens of millions of dollars and gained remarkable sway over this state's politics and people.  www.nytimes.com/2016/04/07/us/donald-blankenship-sentenced-to-a-year-in-prison-in-mine-safety-case.html
After Taxpayer bailout and sale to Italians, Fiat/Chrysler to layoff 1300 Michigan Workers
The workers losing their jobs at the Sterling Heights, Mich., plant build the Chrysler 200, a midsize sedan that hasn't fared well.
Sales of the 200 are down 63% so far this year compared to a year ago. Low gas prices have fueled a shift by American car buyers away from sedans to crossovers, SUVs and pickups. Sales of those truck models are up 10% so far this year, while car sales are off 4%.
"So many buyers are shifting to [trucks] that there isn't any room for a relatively solid midsize sedan that could have survived only a few years ago," said Karl Brauer, senior analyst with Kelley Blue Book.  money.cnn.com/2016/04/06/news/companies/fiat-chrysler-job-cuts/
The Panama Papers Could Lead to Capitalism's Great Crisis (more likely not…)
It's just the tip of a much bigger iceberg. "The size of the leak is unprecedented, but the tricks Mossack Fonseca has allegedly used for its clients are neither new nor surprising. Anonymous shell companies and the failure of governments to require lawyers, corporate service companies, or banks to collect beneficial ownership information on clients leave the door wide open for dirty money to flow around the globe virtually unhindered," says Heather Lowe, the Director of Government Affairs for Global Financial Integrity, a Washington DC-based consultancy.
To me, this is one of the key issues at work in the U.S. presidential election. Voters know at a gut level that our system of global capitalism is working mainly for the 1 %, not the 99 %. That's a large part of why both Sanders and Trump have done well, because they tap into that truth, albeit in different ways. The Panama Papers illuminate a key aspect of why the system isn't working–because globalization has allowed the capital and assets of the 1 % (be they individuals or corporations) to travel freely, while those of the 99 % cannot. Globalization is supposed to be about the free movement of people, goods, and capital. But in fact, the system is set up to enable that mobility mainly for the rich (or for large corporations). The result is global tax evasion, the offshoring of labor, and an elite that flies 35,000 feet over the problems of nation states and the tax payers within them.  time.com/4280864/panama-papers-capitalism/
The Emergence of Fascism as a Popular Mass Movement
The National Border Patrol Council, which says it represents 16,500 border agents, endorsed Donald Trump. It says it has never endorsed a presidential candidate in a primary before, but these are dire times.
"There is no greater physical or economic threat to Americans today than our open border," says the endorsement, signed by the council's president, Brandon Judd. The union "asks the American people to support Mr. Trump in his mission to finally secure the border of the United States of America, before it is too late."
Too late for what? The collapse of America, apparently, from the "gangs, cartels and violent criminals preying on the innocent."
It's tempting to dismiss this as the usual politicized cop-talk, par for today's course. But it's far more dangerous and fraudulent than that.
Gropenfuhrer Pardons Murderous Son of Pal Nunez
Prosecutors said Nuñez and a co-defendant, both armed with knives, acted in concert in the attack that killed the unarmed Santos at San Diego State University in October 2008. Charged with murder, the defendants had faced the possibility of life in prison if they went to trial and lost. Instead, they pleaded guilty to lesser charges of voluntary manslaughter and assault. A judge gave them 16 years in prison.
Nuñez had a powerful father, former Assembly Speaker Fabian Nuñez, and the father had a powerful ally, then-Gov. Arnold Schwarzenegger, who — on his last day in office in 2011 — announced he was reducing the sentence to seven years. With good behavior, it would turn out to be less than six.
"Of course you help a friend," Schwarzenegger later said, www.latimes.com/local/lanow/la-me-ln-esteban-nunez-20160408-story.html
Solidarity for Never
Counterfeit "Movements" Section:
Reactionary Leadership of California Teachers Association easily steps in front of social nationalist Opt-Out Fraud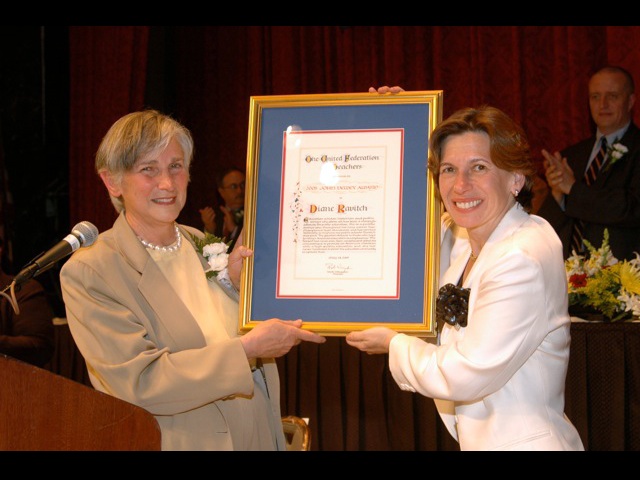 AFT's Weingarten rewarding Ravitch for patriotic lies
Vacillating Reactionary Ravitch loves nationalist opt outers  The Network for Public Education, a nonprofit education advocacy group co-founded by historian Diane Ravitch, is calling for a national "opt out" of high-stakes standardized testing, urging parents across the country to refuse to allow their children to participate in this spring's testing.
In a video released on the network's website, Ravitch says families should opt out of state-mandated high-stakes testing in part because the scores provide "no useful information" about the abilities of individual students and are unfairly used to evaluate educators. She also notes that testing and test prep take up valuable class time that could be better put to use providing students with a full curriculum, including the arts. www.washingtonpost.com/news/answer-sheet/wp/2016/04/03/diane-ravitch-why-all-parents-should-opt-their-kids-out-of-high-stakes-standardized-tests/
Ravitch Frames her "message" with NEA guidance
* There is something new here: "Let's exorcise NEA of ineffective language!" One example given of ineffective language is the term "toxic testing," which was being used non-stop by NEA's officers since its introduction at the 2014 convention. The new preferred formulation is "Testing takes students' valuable time for learning." Maybe NEA shouldn't be keeping its communication strategy so secret. The Connecticut Education Association and the Pennsylvania State Education Association still feature "toxic testing" prominently on their home pages.
* Finally, the presentation reiterates the findings of Celinda Lake's "cognitive linguistic analysis" of NEA's messaging, first uncovered by The Daily Beast, in which phrases like "providing basic skills" are to be replaced with "inspiring natural curiosity."  Thanks to Mike A  www.eiaonline.com/2016/04/04/one-nea-message-wrapped-in-many-disguises/
NEA dues eaters love opt out diversion
NEA Launches Campaign to End 'Toxic Testing'
end the "test, blame, and punish" system that has dominated public education in the last decade.  The campaign will among other things seek to end the abuse and overuse of high-stakes standardized tests and reduce the amount of student and instructional time consumed by them.
The anti-toxic testing measure also calls for governmental oversight of the powerful testing industry with the creation of a "testing ombudsman" by the U.S. Department of Education, the U.S. Consumer Protection Bureau and the Federal Trade Commission.  www.nea.org/home/59747.html
Flip Side–Same Coin: Police Agent Al Sharpton opposes opt out  The Rev. Al Sharpton said he is squarely behind Common Core testing — and against the opt-out movement — as he urged schoolkids Saturday to take the state's standardized tests and strike a blow for educational equity.
The test results will "show the gap between education in some areas and others," Sharpton said at a National Action Network rally. "Why are we seeing students in some areas more able in math and English and reading and not in other areas? We need to be able to measure that and we need to be real clear about the educational inequality."
Students in third through eighth grades begin six days of tests in English and math on Tuesday. The exams are aligned to the Common Core state standards, which New York rolled out to intense parental opposition in 2012.  nypost.com/2016/04/03/al-sharpton-supports-common-core-testing-in-schools/
AFT has financial ties to PARCC owners
The American Federation of Teachers is pushing global education giant Pearson PLC to become more profitable while at the same time fighting the company's PARCC test.
The 1.6 million-member AFT, the third-largest labor union in the nation, is backing a resolution demanding that Pearson conduct a business strategy review in response to a 40 percent drop in its stock price over the past year.
That decline affects AFT members: 27 affiliates' retirement funds include the company's shares.
London-based Pearson, the world's largest education company and book publisher, is part of the Financial Times Stock Exchange 100 Index, a group of major British corporations that draws investments from many retirement funds.
The New Mexico Public Education Department, which introduced the Partnership for Assessment of Readiness for College and Careers test last year, slammed the AFT for its financial ties to the company.
"It is the very height of hypocrisy for the union to publicly bash an organization, yet gladly take their money behind closed doors,"  www.abqjournal.com/750345/news/aft-has-financial-ties-to-owners-of-parcc-tests.html
Strike that would have never materialized produces sellout in CSU system: Thousands of California State University faculty — including those at San Diego State and Cal State San Marcos — would receive 10.5 percent pay raises over three years under a tentative labor agreement, officials announced today.http://timesofsandiego.com/education/2016/04/07/csu-labor-deal-averts-faculty-strike-at-sdsu-san-marcos-campuses/   see also: www.wsws.org/en/articles/2016/04/09/cafa-a09.html
How the Grifters in Paulo Freire's Pals in the Worker Party of Brazil actually worked  …The agents were armed with a secret recording that sounded like the plot for a Hollywood thriller. The senator, Delcídio do Amaral, had been caught detailing an elaborate plan for an oilman ensnared in Brazil's spiraling graft scandal to flee the country on a private plane.
Mr. Amaral, 61, was until his arrest in Brasília that morning in late November the governing party's most powerful leader in the Senate. He quickly sought a plea agreement, but prosecutors let him fester in prison for weeks, making a deal only after the disgraced senator provided one stunning disclosure after another that betrayed his former comrades and brought the government of President Dilma Rousseff ever closer to collapse.
"I felt like I had just crashed into a wall after a high-speed chase," recalled Mr. Amaral, who was freed in February. "I messed things up, so I figured I needed a chance to make them right again. You need to be pragmatic."
Seeking to turn Mr. Amaral definitively against Ms. Rousseff and their Workers' Party, investigators toyed with code-naming their operation Catiline, after the renegade patrician whose conspiracies roiled the Roman Senate in the first century B.C.  www.nytimes.com/2016/04/04/world/americas/insiders-account-of-how-graft-fed-brazils-political-crisis.html?emc=edit_th_20160404&nl=todaysheadlines&nlid=2254121&_r=0
2008:Freire was usually a revolutionary wherever he was not–or after the revolution was won–and a liberal reformer wherever he was–as with his return to Brazil in a top education job for the neo-liberal Workers Party behind the corrupt rule of "Lula."   www.rougeforum.org/CSSE2008/GibsonCSSE2008.htm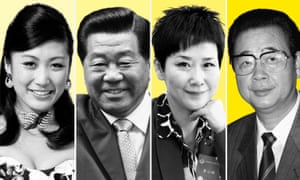 The eight members of China's Communist party elite whose family members used offshore companies are revealed in the Panama Papers.
The documents show the granddaughter of a powerful Chinese leader became the sole shareholder in two British Virgin Islands companies while still a teenager. Jasmine Li had just begun studying at Stanford University in the US when the companies were registered in her name in December 2010. Her grandfather Jia Qinglin was at that time the fourth-ranked politician in China.
Other prominent figures who have taken advantage of offshore companies include the brother-in-law of the president, Xi Jinping, and the son-in-law of Zhang Gaoli, another member of China's top political body, the politburo standing committee.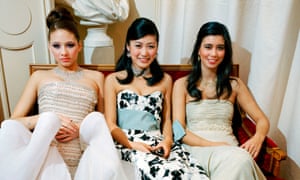 They are part of the "red nobility", whose influence extends well beyond politics. Others include the daughter of Li Peng, who oversaw the brutal retaliation against Tiananmen Square protestors; and Gu Kailai, wife of Bo Xilai, the ex-politburo member jailed for life for corruption and power abuses.
The relatives had companies that were clients of the offshore law firm Mossack Fonseca. There is nothing in the documents to suggest that the politicians in question had any beneficial interest in the companies connected to their family members.
Since Monday, China's censors have been blocking access to the unfolding revelations about its most senior political families. There are now reports of censors deleting hundreds of posts on the social networks Sina Weibo and Wechat, and some media organisations including CNN say parts of their websites have been blocked.
The disclosures come amid Xi Jinping's crackdown on behaviour that could embarrass the Communist party.  www.theguardian.com/news/2016/apr/06/panama-papers-reveal-offshore-secrets-china-red-nobility-big-business
Spy versus Spy
Kim Philby: I got away with treachery 'because I was upper class'
Kim Philby, Britain's most notorious cold war traitor, told an audience of East German spies after his defection that he was able to avoid being rumbled for so long because he had been "born into the British governing class".
In a video recording of a speech given to Stasi agents in 1981, uncovered by the BBC, Philby also described how he was able to walk out of secret service headquarters every night with his briefcase stuffed with secret documents and reports.
The overall impression given by the excerpts of Philby's speech broadcast so far by the BBC is of a British intelligence service staffed by ill-disciplined and inept upper-class twits.
In one telling anecdote, Philby recounted how he was able to escape after being rumbled as a traitor in Beirut because the agent sent to keep an eye on him could not resist going skiing after hearing that fresh snow had fallen on the Lebanese mountains.
Philby says in the video: "Because I had been born into the British governing class, because I knew a lot of people of an influential standing, I knew that they would never get too tough with me.
"They'd never try to beat me up or knock me around, because if they had been proved wrong afterwards, I could have made a tremendous scandal."
The son of a British empire official in India, Philby was privately educated before attending Cambridge University. He was first introduced to communism by an economics lecturer and went on to travel in Austria, where he fell in love with a young communist named Litzi Friedmann, and then went to work as a journalist in civil war Spain, also filing reports to British intelligence.
The Magical Mystery Tour
Hillbillary's fishhook loves billionaire mystic atop rape machine:
Bernie Sanders Praises Pope Francis Ahead of Vatican Visit
Bernie Sanders touted the alignment of his policies with the ideas of Pope Francis on Saturday, praising the leader of the Catholic church and denouncing economic inequality, as he prepares to visit the Vatican next week.
"I must tell you that I am a very great fan of the role that Pope Francis has been playing in talking about inequality in this world," Sanders said during a campaign stop in New York City on Saturday, the Washington Post reported.
By the age of 12, Maureen Powers, the daughter of a professor at the local Roman Catholic university, played the organ in the magnificent hilltop Catholic basilica here and volunteered in the parish office. But, she said, she was hiding a secret: Her priest sexually abused her for two years, telling her it was for the purpose of "research."
By her high school years, she felt so tied up in knots of betrayal and shame that she confided in a succession of priests. She said the first tried to take advantage of her sexually, the second suggested she comfort herself with a daily candy bar and the third told her to see a counselor. None of them reported the abuse to the authorities or mentioned that she could take that step.  time.com/4287640/bernie-sanders-praises-pope-francis/
So when a Pennsylvania grand jury revealed in a report in March that the Diocese of Altoona-Johnstown, which includes Loretto, engaged in an extensive cover-up of abuse by as many as 50 church officials, Ms. Powers, now 67, decided to finally report her case. She called the office of the state attorney general and recounted her story, including the name of her abuser, a prominent monsignor who was not listed in the grand jury report.  www.nytimes.com/2016/04/05/us/pennsylvania-clergy-sex-abuse.html?_r
The archbishop of Canterbury, who is the head of the Church of England, said on Friday that a DNA test had revealed that his biological father was not the whiskey salesman who had married his mother, but the man who had been the last private secretary for Sir Winston Churchill.
In an unusually frank statement on his website, the Most Rev. Justin Welby said he discovered the truth "in the last month," after taking the test.
"This comes as a complete surprise," he said.
The archbishop said his father had been a British diplomat, Sir Anthony Montague Browne, who served as a private secretary to Mr. Churchill in the last years of his life. Mr. Churchill, who was the prime minister of Britain, died in 1965. Mr. Browne died in 2013 at age 89.
Archbishop Welby, 60, said that he had long believed his father was Gavin Welby, and that he had released his statement because of " media reports" on the matter  www.nytimes.com/2016/04/09/world/europe/archbishop-of-canterbury-father-churchill-private-secretary.html?hp&action=click&pgtype=Homepage&clickSource=story-heading&module=second-column-region&region=top-news&WT.nav=top-news
The Best and Worst Things in the History of the World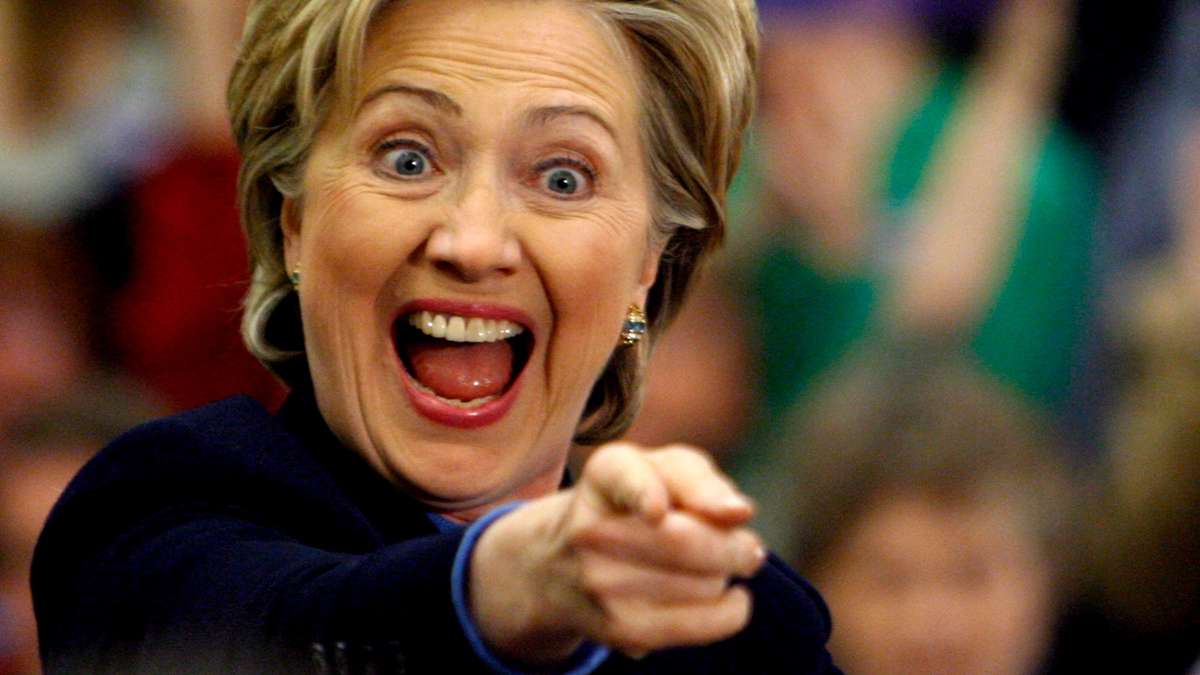 Clinton Campaign Treasurer Crushed To Death After Stack Of Campaign Funds Topples Over
Confirming the accident occurred while transferring a new load of cash into Hillary Clinton's campaign finance warehouse, sources reported that Hillary for America treasurer Jose Villarreal was crushed to death Friday after a stack of campaign funds toppled over onto him. "We are deeply saddened to report that our friend and colleague Jose Villarreal was killed instantly this morning when one of our forklifts struck a 30-foot stack of contributions, knocking over several pallets of campaign money and trapping him underneath," said the campaign's communications director, Jennifer Palmieri, who confirmed that Villarreal had been inventorying a particularly cramped and dangerous section of the warehouse dedicated to financial firm contributions when as much as $6 million came crashing down on top of him. "Unfortunately, by the time our staffers rushed in and dug Mr. Villarreal out from under the pile of bills and checks, it was too late. An entire week's worth of fundraising fell on him, so, sadly, there was no chance of pulling him out alive."http://www.theonion.com/article/clinton-campaign-treasurer-crushed-death-after-sta-52712
Hawaii looks to mainland to deal with big teacher shortage
The Hawaii Department of Education has been seeking out educators from the mainland to deal with the state's growing teacher shortage.
Officials expect as many as 1,600 vacancies throughout the state next school year. The department has responded by sending teams to meet with potential applicants in major cities across the U.S., including Chicago, New York, Portland and Los Angeles, Hawaii News Now reported.
"Teachers are in such demand everywhere. Every school district is trying to steal from the other's district," said Barbara Krieg, assistant superintendent for the Office of Human Resources.
Even if the state can successfully recruit enough people, officials say retaining those teachers could present a challenge. Newly recruited teachers are often placed in rural schools, where there is more of a need, and have to face the state's high cost of living.
Federal prosecutors on Friday for the first time provided details of sexual abuse allegations against J. Dennis Hastert, the former speaker of the House, asserting that he molested at least four boys, as young as 14, when he worked as a high school wrestling coach decades ago.
Mr. Hastert, 74, is not charged with abuse because of statutes of limitation, prosecutors said, but he was accused last year of illegally structuring bank withdrawals to pay one of his victims in an effort to hide the abuse. He pleaded guilty in October to the banking violation, and suffered a stroke in November while awaiting sentencing, set for April 27.
In a court filing late Friday, making suggestions for a judge who will decide Mr. Hastert's sentence, the prosecutors described specific, graphic incidents that they say occurred when Mr. Hastert was a popular, championship-winning coach in a small Illinois town in the 1960s, 1970s and early 1980s. The "known acts," the prosecutors said, consisted of "intentional touching of minors' groin area and genitals or oral sex with a minor."http://www.nytimes.com/2016/04/09/us/dennis-hastert-molested-at-least-four-boys-prosecutors-say.html?hp&action=click&pgtype=Homepage&clickSource=story-heading&module=first-column-region&region=top-news&WT.nav=top-news
So Long