Sunday, February 7th, 2016
We Say Fight Back!
Congratulations to Ann Wilder on the Multi-volume Grenada Chronicles—an astonishing achievement
UBC is very staid, so faculty protests are very rare, but today there were probably a couple hundred folks protesting the secretive, unaccountable, corporate-controlled UBC Board of Governors. Mildly disrupting the BoG meeting. It's a start. Photos & videos here: www.facebook.com/events/978655148847609/ (Who is the mysterious dude in the hat?)
Congratulations on the publication of: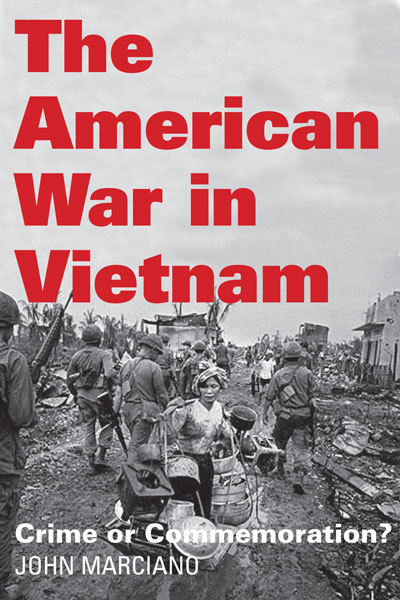 On May 25, 2012, President Obama announced that the United States would spend the next thirteen years—through November 11, 2025—commemorating the 50th Anniversary of the Vietnam War, and the American soldiers, "more than 58,000 patriots," who died in Vietnam. The fact that at least 3 million Vietnamese—soldiers, parents, grandparents, children—also died in that war will be largely unknown and entirely uncommemorated. U.S. history barely stops to record the millions of Vietnamese who lived on after being displaced, tortured, maimed, raped, or born with birth defects, the result of devastating chemicals wreaked on the land by the U.S. military. The reason for this appalling disconnect of consciousness lies in an unremitting public relations campaign waged by top American politicians, military leaders, business people, and scholars who have spent the last sixty years justifying the U.S. presence in Vietnam.
A devastating follow-up to William L. Griffen and Marciano's 1979 classic Teaching the Vietnam War, The American War in Vietnam seeks not to commemorate the Vietnam War, but to stop the ongoing U.S. war on actual history. Marciano reveals the grandiose flag-waving that stems from the "Noble Cause principle," the notion that America is "chosen by God" to bring democracy to the world. The result is critical writing and teaching at its best. This book will find a home in classrooms where teachers seek to do more than repeat the trite glorifications of U.S. Empire. It will provide students everywhere with insights that can prepare them to change the world.
Today is the 415th day that Rev. Edward Pinkney of Benton Harbor, Michigan sits in prison doing felony time (2 1/2 to 10 years) for a misdemeanor crime he did not commit. "There are so many violations of Rev. Pinkney's rights it's hard to believe," Says Michigan civil rights attorney Hugh Buck Davis. "The prosecutor in the case was allowed to use Rev. Pinkney's community activism as evidence. This is a serious violation of the Reverend's First Amendment rights and due process. When the defense attorney raised objections, the judge called his constitutionally-based arguments 'emotional rhetoric.'"
Exercising free speech is not evidence of a crime. Without any evidence whatsoever, rev. Pinkney was simply railroaded to jail. This clearly has nothing to do with crime and is a political prosecution. The real criminals are the corporate dictators and their emergency financial managers who have taken over the state of Michigan and poisoned the people of Flint. JAIL THEM AND FREE REV. PINKNEY NOW.
Please send letters to:
Marquette Branch Prison
Rev. Edward Pinkney N-E-93 #294671
1960 US Hwy 41 South
Marquette, MI 49855
Contact:
Central Coordinating Committee
Nemesis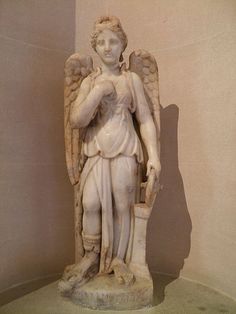 Greek Trade Unions' One-Day Strike Against Pension Reforms Brings Country To A Standstill
Greek trade unions' 24-hour strike against pension reforms brought the country to a standstill Thursday. The general strike disrupted public transport leading to cancelation of flights and ferries, and closed down schools, courts and pharmacies, and left public hospitals with only emergency staff.
The one-day strike has been called to protest the pension reforms that are part of Greece's third international bailout. The left-led government is trying to refurbish the pension system by increasing social security contributions to avoid pension cuts. However, experts reportedly say that these reforms will cause majority of the people to lose two-thirds of their income to contributions and taxes.
More than 20,000 supporters of a Communist party-backed union were marching through central Athens, and around 10,000 more people, including lawyers, were gathering for a separate demonstration, the Associated Press (AP) reported. www.ibtimes.com/greek-trade-unions-one-day-strike-against-pension-reforms-brings-country-standstill-2293627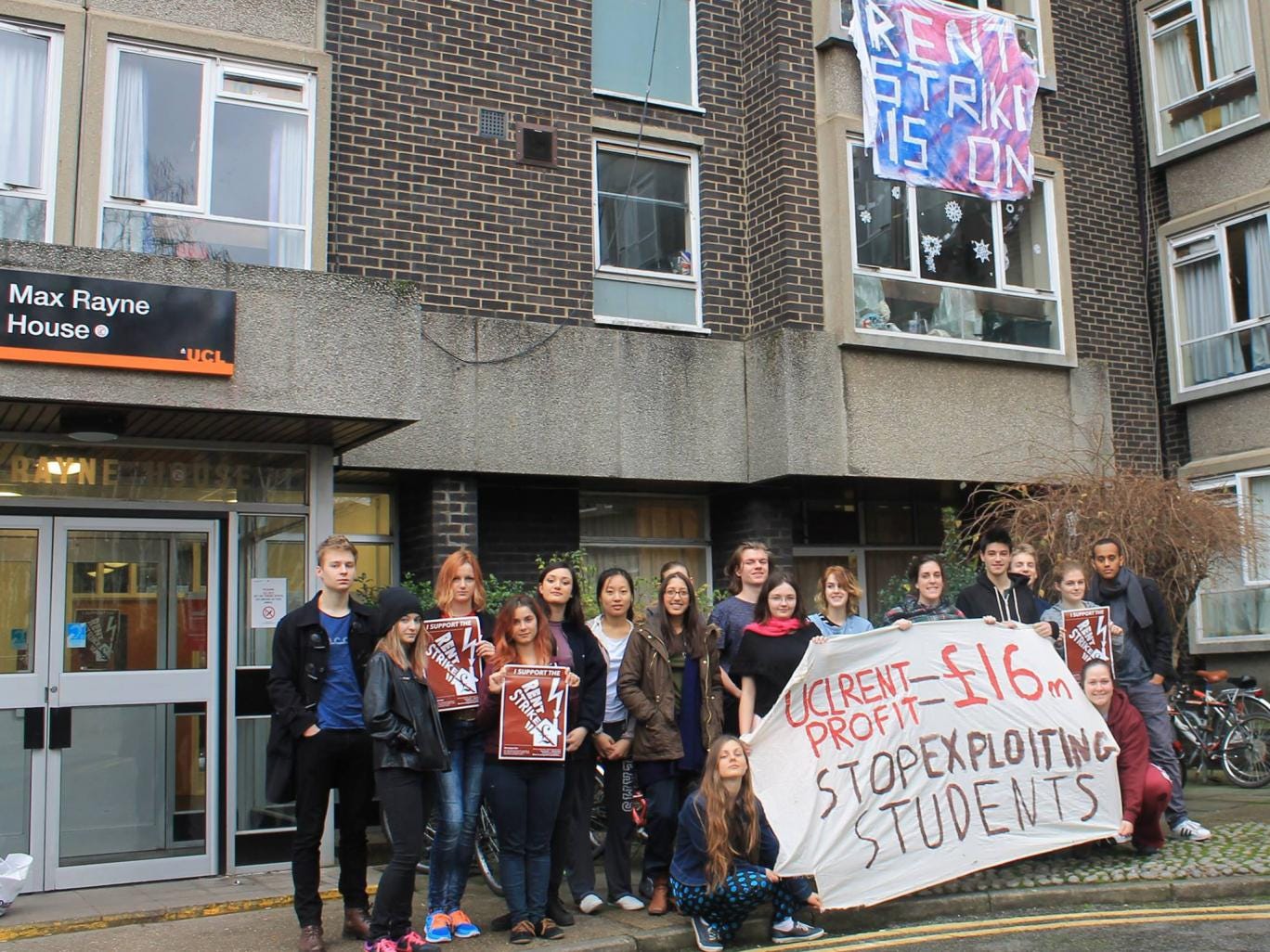 UCL rent strikers say soon only wealthy will have enough money to study in London
In her second term at UCL, Ms Nowak is one of 150 students from two of the university's student halls of residence who this week decided to go on rent strike, refusing to pay for this term's accommodation until the university agrees to cut rates by 40 per cent.
Cut the Rent, the campaign group behind the protest, says that rents at the university have risen by around 56 per cent since 2009 and are set to go up again next year.
In total, the UCL students are withholding more than £250,000. But at the end of their first week on strike, it's clear they are starting to feel anxious. "There is the possibility that we'll just be evicted, but that's the risk we're taking  www.independent.co.uk/news/uk/home-news/ucl-rent-strikers-say-soon-only-wealthy-will-have-enough-money-to-study-in-london-a6842261.html
Video Embedded of Thousands of Chicago Teachers on the March after they rejected the sellout TA their leadership offered
wgntv.com/2016/02/05/6-chicago-teachers-union-protesters-arrested/
Critical Theory, Marxism, social evolution: An interview with Martin Jay
Jamie Keesling: Your book The Dialectical Imagination has had immense influence on the reception of Frankfurt School theory. What was the intellectual milieu toward which you were oriented in the 1960s and 70s? What were your motivations for undertaking the project?
Martin Jay: There were two basic milieux. One was the new interest in the intellectual migration emerging in the 60s, which really came into its own only in the 70s. There were a number of emigres who were still around and still very active in American intellectual life, but who were at the end of their careers and interested in sharing their experiences with a historian. My dissertation advisor, H. Stuart Hughes, had known quite a number of these people in the OSS. Hughes later wrote a book, The Sea Change, that dealt with the migration. It was the third part of a trilogy that began with Consciousness and Society. So the migration itself was a burgeoning field.
The second context was the rise of Marcuse as a figure whose work was to a great extent mysterious to Americans, myself included. Marcuse's mixture of Marx and Freud, his interest in the Hegelian dimension of Marxism, and his attempt to bring it up to date and make it relevant to the culture of the 60s, as well as his defiant utopianism—these were very novel for Americans in the 60s.  platypus1917.org/2016/01/30/critical-theory-marxism-social-evolution-an-interview-with-martin-jay/
Crafty vandals have won the battle against a hefty Super Bowl statue in the heart of Alamo Square in San Francisco.
As the San Francisco Chronicle notes, the massive, 1,600-pound Super Bowl 50 statue was defaced multiple times over the last week, with vandals rearranging the lettering underneath the sculpture to read ""Superb Owl 50" or "Oops."
Oops! Latest #SB50 sign alteration at Alamo Square pic.twitter.com/R2h9p2wj7c

— Evan Sernoffsky (@EvanSernoffsky) January 30, 2016
The repeated vandalism apparently attracted the attention of the Super Bowl Committee, and the statue was reportedly placed on a moving truck Sunday morning and driven away from the site. (Remember Ken the Snake, Junior and more)!  www.breitbart.com/california/2016/02/01/vandals-win-battle-with-super-bowl-statue/
The Little Red Schoolhouse
Ex-Detroit principal expected to enter plea for scheme
Whether a wide-ranging corruption investigation into the Education Achievement Authority is over is not clear, but one chapter of the case will close this week when two defendants charged in a kickback scheme are expected to enter pleas in federal court.
Kenyetta Wilbourn Snapp, the onetime principal of Mumford and Denby high schools, is entering into a plea deal Monday morning with the U.S. Attorney's Office before U.S. District Judge David Lawson in Detroit.
Snapp is charged with bribery, conspiracy to commit bribery, money laundering and federal tax evasion as part of a scheme in which she allegedly stole school funds to enrich herself.
The 40-year-old faces up to 20 years in prison on the money laundering charges, but attorneys in the case would not discuss which charges she will plead to.
In December, a federal grand jury in Detroit indicted Snapp and former EAA contractors Glynis Thornton and Paulette Horton, several weeks after the FBI subpoenaed personnel files and bank records or email account information for more than a dozen current and former EAA officials.  www.detroitnews.com/story/news/local/detroit-city/2016/01/31/ex-detroit-principal-expected-enter-plea-scheme/79602690/
Ex-Detroit principal pleads guilty to felony charges
Kenyetta Wilbourn Snapp entered into a plea Thursday to felony charges of bribery conspiracy and federal income tax evasion. Snapp is accused of taking school funds to enrich herself using EAA contractors.
"I received a bribe, sir," Snapp told Lawson when asked to describe her crime, later adding: "I betrayed the public trust."
As part of the plea deal, Snapp has agreed to cooperate with the U.S. Attorney's Office in its wide-ranging corruption investigation of the EAA.
The 40-year-old former principal of Mumford and Denby high schools faces 37 to 46 months in prison under a plea agreement with the U.S. Attorney's Office.
If Snapp cooperates with the investigation, prosecutors will reduce her sentence to 20 months.  www.detroitnews.com/story/news/local/detroit-city/2016/02/04/kenyetta-wilbourn-snapp/79814006/
JP Morgan Chase Cares About education (as it cares about capital and empire) Video Embedded By: Freeman Hrabowski and Jamie Dimon
This piece was originally published in USA Today.
As President of one of America's leading educational institutions and CEO of one of the world's largest financial firms, we see the world through two very different lenses.
But there is one challenge that we both see clearly and are deeply concerned about: too many young people are not on a path to meaningful employment that will enable them to join the middle class. We see it when students drop out of school and struggle to obtain even a minimum wage job. And we see it when well-paying technical jobs go unfilled because applicants don't have the necessary skills.
Millions of Americans have come to appreciate the value of four-year college degrees. These degrees remain as important as ever. Yet only half of high school graduates who go on to four-year colleges end up completing a bachelor's degree within six years. Young people of color and those who come from low-income families fare even worse.1
The social and economic challenges these young people face have been exacerbated by the growing economic crisis of high inner-city unemployment and low high-school graduation rates.
The result is truly a national tragedy: today, over five million young people, including one in five African-Americans and Latinos, are neither working nor in school.  www.jpmorganchase.com/corporate/news/stories/newskillsforyouth-education.htm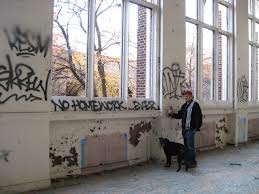 Rouger Bill Boyer in Detroit School
 It seems like common sense. If you are going to have a class of students, you need a teacher. In Detroit Public Schools, that is not how it works.
Teachers say the district is not doing enough to solve the problem.
7 Action News asked Emergency Manager Darnell Earley about the issue.
"Well let me just say this here. That is no different than in other districts. There is a teacher shortage across the state," said Earley.
The fact is it is different than in other districts.
While there is a statewide teacher shortage, again and again, DPS has responded to WXYZ stories on a lack of teachers saying there are classes without teachers everywhere. It is not true.
We have found sporadic vacancies at local schools, but the vast majority of districts find a way to put all kids in front of teachers.
The Detroit Federation of Teachers estimates that thousands of kids going to DPS are in a class or classes without certified teachers.
Granted, it is not easy to convince teachers to take a job at a district facing bankruptcy.
"It is even made more difficult for DPS because of the uncertainty. And it is not because we have decided not to try to find teachers," said Earley.
But the question is – are they trying hard enough?
7 Action News reviewed the contract given to Marzano. The company provides professional development to teachers. District leaders have said it gives teachers a "common language" as they set student goals.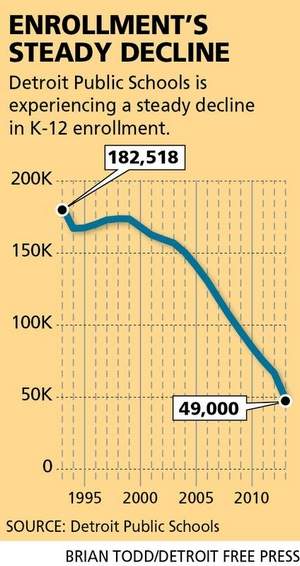 The district is paying the consultant service $6 million for a year long contract. Teachers say it is a lot of money spent on a want, when there are needs unmet.
Detroit Federation of Teachers President Ivy Bailey says teachers feel district leaders don't recognize the talent within their staff.  There are teachers with multiple master's degrees, doctorates, and training in numerous programs, including Marzano's.
They could share knowledge and implement a shared language.
"I think there is a misconception about DPS teachers. They are extremely educated. The teachers in DPS are some of the most well trained, and that is because we (the district) buy into every program," said Bailey.
She says teachers would rather see the money spent in the classroom.
"We're using funds that were earmarked only for development," said Darnell Earley when asked why the district is paying Marzano $6 million.
But is that true?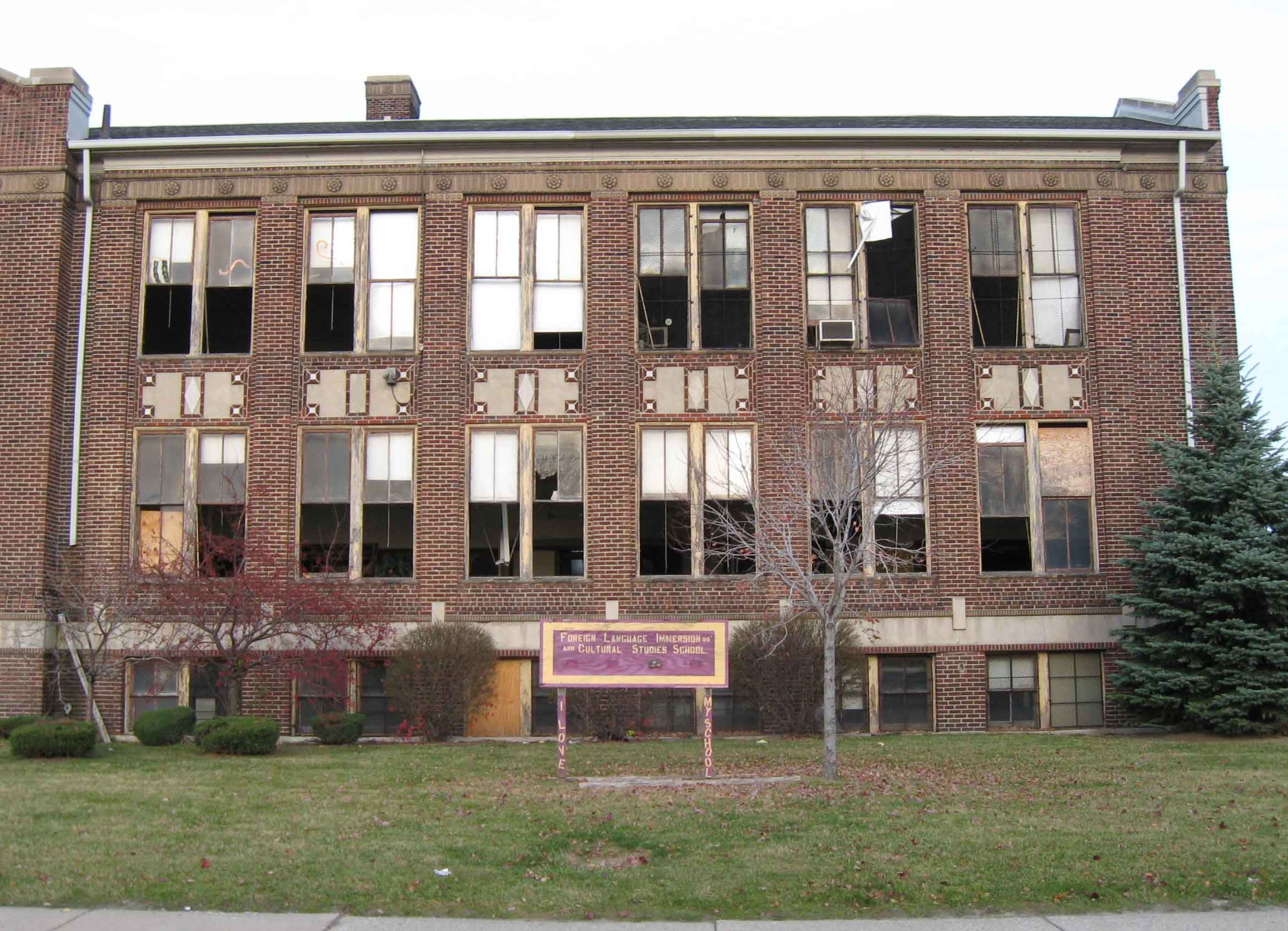 Title II A funds are being used to pay for the service. These are federal funds given to schools. The money is often used to help high-need schools.
The Department of Education website says, "The Improving Teacher Quality State Grants program increases student achievement by elevating teacher and principal quality through recruitment, hiring, and retention strategies. The programs uses scientifically based professional development interventions and holds districts and schools accountable for improvements in student academic performance."
The Detroit Public Schools budget for 2016 even says these funds aim "to increase the academic achievement by helping improve teacher and principal quality, and increase the number of highly qualified teachers in classrooms and highly qualified principals and assistant principals in schools."
Teachers say the district should be prioritizing getting teachers in every classroom. That would ease the burden on teachers with sometimes 40 or 50 kids in a classroom.
It would also benefit students. They don't come to school to teach themselves. They come to learn with the help of teachers.
7 Action News asked Emergency Manager Darnell Earley why more of those funds weren't being used to address the severe teacher shortage.
He said he would look into whether this was possible during the remaining six months of his time as emergency manager.
"No one has presented a plan to me to do what you suggest," said Earley. "Again, if they are sharing it with you I think the place to share it is with me."
No one presented a plan to 7 Action News. We simply researched what restrictions were on the funds being used to pay for a service teachers say is a relative luxury given their needs, and saw it could address the teacher shortage.
Earley said the state does oversee Title II A funding, and would have to approve it. http://www.wxyz.com/news/fix-my-schools/detroit-teachers-ask-why-funds-used-for-consultant-contract-arent-used-to-address-teacher-shortage
School trustee Foster pleads guilty, resigns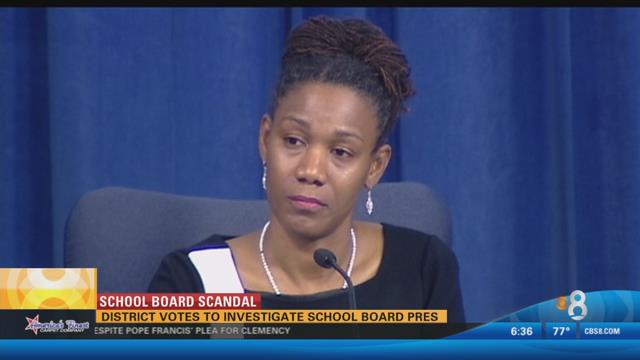 San Diego school trustee Marne Foster pleaded guilty Tuesday to accepting more than $460 in gifts in 2014, a misdemeanor violation of the Political Reform Act that requires her to immediately step down from office.
Shortly before a Superior Court hearing, she submitted her resignation to the San Diego Unified School District, effective Sunday, Feb. 7. Foster was sentenced to three years probation.
Foster has also been ordered to pay restitution to Janet Hunter in the amount of $3,487.30. Hunter was the source of the gifts, according a source familiar with the investigation.
The moves come two months after the District Attorney's Office served a warrant to the district on Dec. 10 for a criminal investigation into the trustee's conduct.
Foster has faced multiple allegations that she abused her political officer for personal gain.
Among the allegations against Foster: That she participated in a fundraiser to pay off debt and pay college tuition for her sons that was attended by San Diego Unified officials and contractors; and that she was secretly behind a quarter-million-dollar claim filed against the district over an unflattering college assessment of her son.
Foster is also accused of forcing personnel changes at her son's school, and for allegedly enrolling her son in the subsidized lunch program even though her income disqualified the family from participation.
Foster had been seeking re-election. The school board must now appoint someone to fill in for Foster until the election. Foster is be prohibited from holding elected office for four years.https://www.google.com/url?sa=t&rct=j&q=&esrc=s&source=web&cd=6&cad=rja&uact=8&ved=0ahUKEwiCrbahl9rKAhULwmMKHapnBkEQFggyMAU&url=http%3A%2F%2Fwww.sandiegouniontribune.com%2Fnews%2F2016%2Ffeb%2F02%2Ffoster-resigns-court-hearing%2F&usg=AFQjCNEOc6GLEH6wkBly2vAdKnsP_C-1hA&sig2=IgaEvk8MrzmBUSJGMb2rxw
Chicago Public Schools CEO Forrest Claypool is demanding that his convicted predecessor, Barbara Byrd-Bennett, reimburse the cash-strapped school district about $10 million — or triple the salary she was paid at CPS and the kickbacks promised her.
Last fall, Byrd-Bennett pleaded guilty to a scheme to get a 10 percent kickback from contracts granted to SUPES Academy, a north suburban principal training company that once employed her.  The woman once affectionately known as B3 was done in by her own audacious emails demanding a college fund for her twin grandsons. In one, she claimed she had "tuitions to pay and casinos to visit."
Now Claypool wants to throw the book at Byrd-Bennett, using a state law that allows government agencies to go after corrupt individuals or contractors to the tune of triple the amount paid to those criminals.
Triple damages for the $893,000 Byrd-Bennett was paid over three years in total salary and benefits would amount to about $2.6 million. Three times Byrd-Bennett's 10 percent kickback on the $23 million SUPES contracts would amount to about $7 million.
The fact that Byrd-Bennett never got that 10 percent kickback matters little to CPS. The school district can still pursue those damages.
CPS is also seeking to recover money spent on outside legal fees — it's spent about $300,000 to date — and compensation for internal staff time spent compiling information to respond to grand jury subpoenas and countless Freedom of Information requests. http://chicago.suntimes.com/news/7/71/1280485/hold-late-postcps-seeking-recoup-millions-byrd-bennett-alleged-co-conspirators
The International Hot War of the Rich on the Poor
Perpetual War
President Obama plans to substantially increase the deployment of heavy weapons, armored vehicles and other equipment to NATO countries in Central and Eastern Europe, a move that administration officials said was aimed at deterring Russia from further aggression in the region.
The White House plans to pay for the additional weapons and equipment with a budget request of more than $3.4 billion for military spending in Europe in 2017, several officials said Monday, more than quadrupling the current budget of $789 million. The weapons and equipment will be used by American and NATO forces, ensuring that the alliance can maintain a full armored combat brigade in the region at all times….
This is not a response to something that happened last Tuesday," a senior administration official said. "This is a longer-term response to a changed security environment in Europe. This reflects a new situation, where Russia has become a more difficult actor."
It is not clear how Russia will react to the fortified military presence along NATO's eastern flank. Since the signing of a cease-fire agreement last year, Mr. Putin's government has tried to ease tensions with the West. Officials said the Russian government was eager for the United States and Europe to roll back economic sanctions, which suggested that it would not escalate tensions over the new military commitments.  www.nytimes.com/2016/02/02/world/europe/us-fortifying-europes-east-to-deter-putin.html?hp&action=click&pgtype=Homepage&clickSource=story-heading&module=first-column-region&region=top-news&WT.nav=top-news&_r=0
Who Lost Syria? (Obamagogue, Hillbillary, Power, Rice et al) he United Nations on Wednesday temporarily suspended the fledgling talks aimed at ending the war in Syria and called on the countries fueling the conflict to do more to yield results, as Syrian government forces sharply escalated an offensive on a strategic rebel-held city.
"I have concluded, frankly, that after the first week of preparatory talks there is more work to be done, not only by us but by the stakeholders," the United Nations mediator, Staffan de Mistura, said after meeting with the opposition delegation on Wednesday evening at a Geneva hotel that serves as its headquarters.  www.nytimes.com/2016/02/04/world/middleeast/syria-peace-talks-geneva-de-mistura.html?_r=1
Meet the Navy's $13 Billion Gerald R Ford (can it chew gum and float at the same time?)
Review of David Vine's "Base Nation: How U.S. Military Bases Abroad Harm America and the World"
Vine's book brings up to date the work of the late Chalmers Johnson, who exposed the extent of the military base network and its contribution to "blowback" in his trilogy on the American empire. His extensive research helps to put to rest the canard that the United States empire was created by "invitation" or as a historical "accident " and that the United States exhibits a purely benign influence on world affairs. This is clearly not the case if one considers the fate of the Okinawans, Chagossians, Bikinians, and a host of other peoples' striving to rid their homeland of an American military presence. – See more at:
historynewsnetwork.org/article/161462#sthash.Tufbsupx.dpuf
The International Economic War of the Rich on the Poor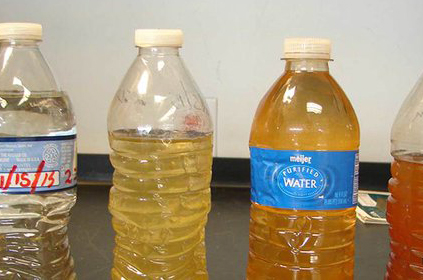 EPA: Flint lead levels too high for filters to remove the toxic element Not even water filters are enough to prevent thousands of Flint residents from being poisoned by elevated levels of lead, the EPA has warned.
The notice comes after testing at 26 sites found an alarming amount of lead that exceeds levels that can be treated by water filters that officials have distributed to Flint residents.
Federal officials also warned that pregnant women and children under 6 should rely on bottled water.
"Lead is particularly dangerous to children because their growing bodies absorb more lead than adults do and their brains and nervous systems are more sensitive to the damaging effects of lead," the EPA warned on its site.  motorcitymuckraker.com/2016/01/30/epa-flint-lead-levels-too-high-for-filters-to-remove-the-toxic-element/
.
Time to kill? Deface currency:
Bailed Out Government Motors Bosses Roll in Dough From 2-Tier Wage system and bad financing 
Record profits of $6.3 billion for the fourth quarter and $9.7 billion for 2015 generated $11,000 profit-sharing checks for General Motors' nearly 50,000 UAW members, but GM stock continued to slide Wednesday.
The fourth-quarter earnings were helped by a $3.2-billion one-time accounting credit and were more than five times the $1.1-billion net income the company reported in 2014's fourth quarter.
On a per-share basis, GM made $1.39 for the fourth-quarter, easily beating the $1.21 per share consensus estimate of 15 analysts.
Last month, GM raised its estimate for 2016 earnings to between $5.25 and $5.75 per share, increased its quarterly dividend from 36 to 38 cents and told investors it would expand a stock repurchase program from $5 billion to $9 billion through the end of 2017.  www.freep.com/story/money/cars/general-motors/2016/02/03/gm-posts-63b-4th-quarter-profit-and-97-b-2015/79713196/
Michelle Alexander on Hillbillary  If anyone doubts that the mainstream media fails to tell the truth about our political system (and its true winners and losers), the spectacle of large majorities of black folks supporting Hillary Clinton in the primary races ought to be proof enough. I can't believe Hillary would be coasting into the primaries with her current margin of black support if most people knew how much damage the Clintons have done—the millions of families that were destroyed the last time they were in the White House thanks to their boastful embrace of the mass incarceration machine and their total capitulation to the right-wing narrative on race, crime, welfare and taxes. There's so much more to say on this topic and it's a shame that more people aren't saying it. I think it's time we have that conversation.  www.blackwestchester.com/michelle-alexander-on-hillary-and-mass-incarceration/
Hillbillary makes her Wall Street problem worse
.
Black Misleadership Class
You'd think a "Yes She Can" piece about Hillary Clinton from a supposed black "public intellectual" would explain what and how she might do and why we should support her. You'd be wrong. That might be the job of an Official Spokenegro, but Michael Eric Dyson hasn't landed that post with the Clinton administration yet. "Yes She Can" isn't talking to black people, it's aimed at flattering Dyson's prospective bosses in the Clinton camp.  blackagendareport.com/dyson-yes-she-can-audition-tape
Martin Shkreli pleads the Fifth, then tweets about 'imbeciles' in Congress
The boyish-faced Shkreli sat quietly at the witness table, clasping his hands tightly and slowly rubbing his fingers together as he was lectured. He smirked several times and appeared on the verge of laughter at one point when Cummings was speaking.
After the hearing, he removed any doubt about his feelings.
"Hard to accept that these imbeciles represent the people in our government," Shkreli said on Twitter, where he proceeded to retweet messages from several supporters.http://www.usatoday.com/story/money/2016/02/04/martin-shkreli-congressional-testimony-turing-pharmaceuticals-valeant-fda-drug-prices/79808004/
The Emergence of Fascism as a Popular Mass Movement
Solidarity for Never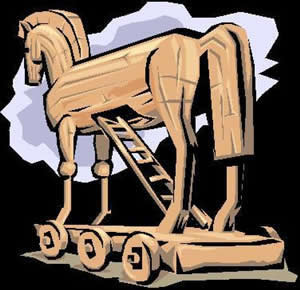 Chicago Teachers Union rejects 'Tentative Agreement' brought by some of its (lying)leaders…
The broad-based leadership of the Chicago Teachers Union rejected a 'Tentative Agreement' with the Chicago Board of Education is two swoop on Monday, February 1, 2016, indicating that despite earlier press reports the negotiations between the two sides will continue has they have for more than a year, and the union's 28,000 members will continue working under all of the terms of the old contract, which expired on June 30, 2015. The rejection of the so-called 'Tentative Agreement,' which she had supported, was announced by CTU President Karen Lewis at a mid-afternoon press conference at the union's headquarters in Chicago's Merchandise Mart. Specifically, the so-called "Big Bargaining Team" told the union officers that it was rejecting the deal, which had been announced the previous Wednesday. Union leaders and rank-and-file leaders have been meeting for long hours for five days over the issues raised by the TA. www.substancenews.net/articles.php?page=6102&section=Article
Sellout UAW Boss Blames Mexico  (it's imperialism stupid) UAW President Dennis Williams says he is "not buying" the argument that the Detroit Three cannot make a profit on passenger cars produced in the U.S.
Williams said General Motors, Ford and Fiat Chrysler Automobiles are  profitable and  making money in the U.S.
"There is no reason, mathematically, to go ahead and run to countries like Mexico, Thailand and Taiwan," Williams said on Friday in his first public comments since the union ratified new labor agreements with the Detroit Three in November.
Nearly all automakers are building or expanding plants in Mexico at a rapid pace. GM, Ford and Fiat Chrysler  all have plants in Mexico and are investing money to expand.  Honda, Nissan, Toyota and Volkswagen  have built new plants in recent years or are expanding their presence in Mexico.
Mexico's labor rates are lower, an automotive supplier network has emerged that can support the industry, Mexico has favorable free trade agreements with a number of nations, and it has reliable ports and transportation.
"We all recognize there is a huge problem in Mexico," Williams said. "So we have to address it as a nation. The UAW cannot do it alone. We are not naive."
GM has said it plans to begin importing the Envision, a compact SUV, to the U.S. from China in July.
www.freep.com/story/money/business/2016/02/05/uaw-president-calls-flint-water-situation-deplorable/79867470/
Spy versus Spy
Why won't the CIA reveal what's in its art collection?
And those are just the details they're authorized to talk about.
Langley is the nerve center of an espionage empire with a budget in the billions. Its classified headcount of intelligence operatives are tasked with, among other things, sabotaging ISIS and waging cyber warfare — so it is understandable that the agency is a little tight-lipped.
But few know that the HQ's halls play host to one of the world's most enigmatic art galleries.  www.cnn.com/2016/02/05/arts/cia-secret-art-collection/index.html
The Magical Mystery Tour
The Netherlands has recognised the Church of the Flying Spaghetti Monster as a religion
The Best and Worst Things in the History of the World
.
Never Museum  Pieces! Ramones Retrospective Coming to Queens Museum
Astonishing collection of photos by N. Viets during Vietnam War: "We were more alive in wartime, working in the border between life and death. "
April 30, 1975
Image: Duong Thanh Phong/Another Vietnam/National Geographic Books     mashable.com/2016/02/05/another-vietnam-photography/#W4E0AqXFukqu
So Long