Dear Friends,
October 16/17, is the 150th Anniversary of John Brown's Raid on Harper's Ferry. Brown knew that the very definition of racism was sharpening (the notion of a separate species) and that slavery sought new territory as well. He knew slavery and exploitation are violent, and profitable, slavery being the cornerstone of industrial capital. And he knew the Masters do not adopt the ethics of the slaves. From his last speech, "Had I interfered in the manner which I admit, and which I admit has been fairly proved (for I admire the truthfulness and candor of the greater portion of the witnesses who have testified in this case), had I so interfered in behalf of the rich, the powerful, the intelligent, the so-called great, or in behalf of any of their friends, either father, mother, brother, sister, wife, or children, or any of that class, and suffered and sacrificed what I have in this interference, it would have been all right; and every man in this court would have deemed it an act worthy of reward rather than punishment." www.historyisaweapon.com/defcon1/johnbrown.html
Action and Reaction in the Schools
The Second Occupation at UCSC Ends With Police Attack 10/15: occupyca.wordpress.com/
October 24 UC Berkeley Meeting Notice: www.indybay.org/newsitems/2009/09/25/18623233.php
UPTE Calls for General Strike: The following resolution calling for direct actions up to / including ageneral strike of public education workers was passed overwhelmingly earlier today by the statewide convention of University Professional and Technical Workers (UPTE / CWA). UPTE is the union that called a one-day strike on September 24, one of the key events in the September 24 day  of action at UC
Berkeley. OEA's Rep Council passed a similar motion on October 6. [UPTE represents 12,000 research, technical and health workers at theUniversity of California.
"Therefore be it resolved that we work in concert with other public sector unions, students and community members to organize a unified response that could include a general strike, a walkout from classes and other direct actions."
Blackwater Ousted at Southwestern College After 2 Year Fightback: "CHULA VISTA, CA (Oct. 16) – Southwestern College District Governing Board approved the cancellation of their agreement with Blackwater-Xe in their October 14, 2009 board meeting. The agreement had students from Southwestern College enrolled in law enforcement training programs using shooting ranges in the Blackwater-Xe Otay Mesa mercenary training facility."
Gropenfuhrer Signs Ca. Merit Pay Bill: www.washingtonpost.com/wp-dyn/content/article/2009/10/11/AR2009101101905.html?hpid=sec-education
AFT Lines Up For Merit Pay at Obama's Trough: "Education reformers were pleasantly stunned when the American Federation of Teachers announced today that two of the winners of their new Innovation Fund grants planned to use the money to create teacher-evaluation systems that give weight to students' standardized test scores."
blog.newsweek.com/blogs/thegaggle/archive/2009/10/08/is-the-aft-trying-to-reform-its-image.aspx
D.C. Rhee Fires 400 School Workers, AFT gives a Speech:
blogs.edweek.org/edweek/District_Dossier/2009/10/is_michelle_rhee_in_trouble.html
What of NEA With 3.5 Million Members? NEA Prezzie Dennis Van Roekel addressed the recent AFL-CIO convention in Pittsburgh where the narcissist Richard Trumka was anointed President of the corrupt Federation. NEA's bosses have been trying to work a secret merger pact with the AFL-CIO for twenty years. It would add a lot to their salaries, and add another layer of enemies to NEA members. Then Van Roekel traveled on Air Force Two with Arne Duncan, Joe Biden, to Syracuse, to tout education "reform."
What to do with this "unionism?" www.richgibson.com/USUnionism.html
Army Wants to Recruit in Middle School: "Wichita's program uses a military structure to teach civics lessons…"The Army's got a lot deeper pockets than education," he said":http://www.armytimes.com/news/2009/10/ap_army_jrotc_middle_school_101209/
Rothstein on NCLB Reauthorization: "The Obama administration's ESEA re-authorization proposal should reject the continued punishment of schools based on flawed standardized tests, and instead focus on the careful and cautious design of new forms of qualitative evaluation."
www.epi.org/publications/entry/pm149/
Conservative Think Tank, "NCLB has not worked the way it was intended and the nation is worse off because of it."
blog.american.com/?p=6061
NYTimes Charts Show Failure of NCLB: www.nytimes.com/imagepages/2009/10/14/education/14math-graphic.html
Detroit Public Schools Broad Foundation Boss Payouts to Consultants:
www.detnews.com/article/20091016/SCHOOLS/910160368/1026/DPS-consultants-under-Bobb-get-$5M
Weekly War Reader: "Take the diplomacy out of war and the thing would fall flat in a week." Will Rogers.
Obama Quietly Sends 13,000 More Troops To AFPAK (they don't count in the 45,000):
www.guardian.co.uk/world/2009/oct/13/obama-afghanistan-troop-deployment
Why We Are in Afghanistan:
Build & Secure Oil/Natural gas pipeline from Caspian Sea to Turkmenistan-Afghanistan-Pakistan
From there by sea to China & India. Bids are currently being sought for companies to build the above pipeline.
www.afghanistanpetroleum.com/index.php
www.ringnebula.com/Oil/Pipeline.htm
www.ens-newswire.com/ens/apr2006/2006-04...
www.washingtonpost.com/wp-dyn/content/article/2006/12/01/AR2006120101654.html
Culture Wars:
The NY Times is to the Left of Michael Moore: NYT, 9/23/09 ­ "In the end, what is to be done? After watching "Capitalism," it beats me. Mr. Moore doesn't have any real answers.This isn't the story of capitalism as conceived by Karl Marx… and it certainly isn't the story of contemporary American capitalism, which extends across the globe and far beyond Mr. Moore's sightlines. Neither is it an effective call to action: Mr. Moore would like us to vote, which suggests a startling faith in the possibilities of social change in the current political system."
The Big Push on Volunteerism: In the weeks ahead, we can expect a media onslaught touting volunteerism, starting from Obama, trickling through the administration, the out the bought and paid mouths of the media. This sets the stage for the "National Service," option designed to drain off middle class dissent in case of a draft. It's a move long touted by Obamaite, Rahm Emanuel.
www.mcclatchydc.com/homepage/story/77287.html
Monopoly For Keeps:
Market at 10,000, Reflating the Finance Bubble with Tax Money:
www.washingtonpost.com/wp-dyn/content/article/2009/10/13/AR2009101303224.html
WSJ: The Banking System is Still Broken: "Treasury Secretary Tim Geithner and Federal Reserve Chairman Ben Bernanke have announced that the recession is over. Now that the Dow Jones Industrial Average has broken the 10,000 mark, we'll surely be hearing assurances that economic growth is here to stay. But the credit markets are in much worse shape than some indicators suggest."
online.wsj.com/article/SB10001424052748704107204574475090112251868.html?mod=rss_opinion_main
Gold Hits New High, Then Dips, While Dollar Sinks: "Speculation has mounted that the increasing money supply will debase the currency and spur inflation."
www.bloomberg.com/apps/news?pid=20601086&sid=aQ7SQlSRtUaQ
The Tarp that Vanished to Deadbeat Banks: blogs.reuters.com/rolfe-winkler/2009/10/08/tarp-deadbeats/
WSJ on the National Debt: "It is the interest on the national debt that makes our future unstable. The exploding size of that burden suggests that, short of devaluing the dollar and taking a large bite out of the middle class through inflation and taxation, there is no way to ever pay down that bill. As of Sept. 30, 2009, the national debt was almost $12 trillion and interest on that debt was $383 billion for the year, according to the Treasury Department's Bureau of the Public Debt. The Congressional Budget Office on Oct. 7 estimated the 2009 budget deficit to be almost $1.4 trillion (about 10% of GDP). In August, the White House Office of Management and Budget (OMB) estimated total government revenues at about $2 trillion. The revenue estimate included $904 billion from individual income taxes. This means the cost of interest on the debt represented more than 40 cents of every dollar that came in from individual income taxes.
online.wsj.com/article/SB10001424052748704429304574467071019099570.html?mod=rss_opinion_main
Federal Deficit Hits All-time High: "The federal budget deficit has surged to an all-time high of $1.42 trillion as the recession caused tax revenues to plunge while the government was spending massive amounts to stabilize the financial system and jump-start the economy." "We should be desperately worried about deficits of this size," says Mark Zandi, chief economist at Moody's Economy.com. "The economic pain will be felt much sooner than people think, in the form of much higher interest rates and much higher rates of inflation."
www.times.com/aponline/2009/10/16/business/AP-US-Deficit-Danger.html
Don't Forget:
October 21 is the birthday of Judge Judy; America's Last Moral Compass.
And October 18th is the birthday of Chuck Berry.
More Doonesbury on demagoguery: www.doonesbury.com/strip/dailydose/index.html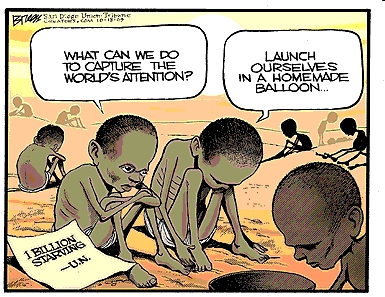 We note with sadness the death of educator Jere Brophy whose good humor and insights lit up every encounter.
Thanks to Lloyd, Llona, Happy almost your birthday TS, Bob, Elvira, Antonio, Amber, Vincente, Marty M, Carlita, Doug and Connie, Steve, Karen, Gina and Adam, Jack, George, the Susans, LDHSCS, Evan and Ethel, Karen, Bambi, Candace, Charlie, Ann McW, Gary Kreitz, Eric, Rheam, Ginny H, Kathy K, Pam R, Tommie H, Cindy, and Mary.
Good luck to us, every one.
r