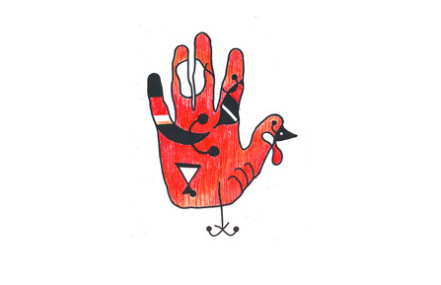 Happy Happy Merry Merry and Don't Forget to smash the state.
Little Red Schoolhouse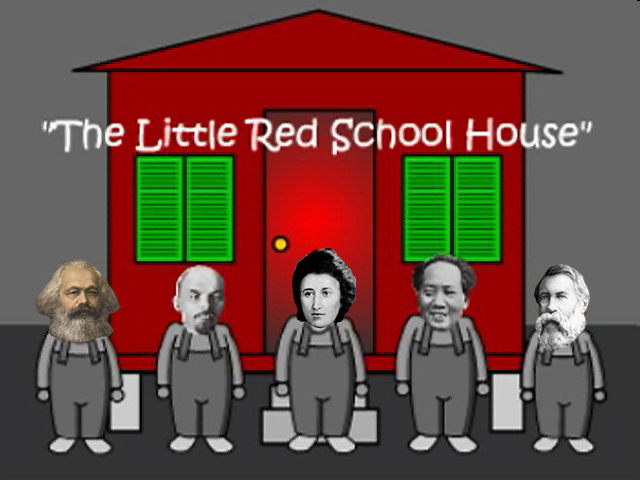 NEA Wants Your Help in Turning Kids Into National Chauvinists:
Essay Contest: Being An American
Explore the Values that Unite Us
Beneficiary: High School Students, High School Teachers.
Grant Type: Student Skill Development
Deadline: Wednesday, December 01, 2010
Students in grades 9-12 are invited to write an essay on the topic "Being an American: Explore the Values that Unite Us" and fully answer the question:
What civic value do you believe is most important to being an American? Trace the enduring importance of this value throughout the American story by discussing: a Founding document that reflects this value; a figure from American history who embodies this value; and examples of how you have and/or could put this value into practice.
Tens of thousands of dollars in prizes will be awarded to students and teachers. First prize student winners in each of the nine contest regions will receive $5,000. Submitting teachers will receive matching prizes.
To enter, teachers of eligible students must log on to the Being an American web site and submit the essay. www.nea.org/grants/awards/41380.htm

Sample Essay:
What values unite Americans? Well, today we can say that our core civic values are shopping, narcissism, racism, sheer ignorance, hysteria, nationalism, alienation, forgetting history, loyalty and obedience to our masters,  arrogance, hubris, mysticism, worship of demagogues (look! a celebrity!), vacillation,  adulation of the rich or famous, passive approval of capitalism as normalcy and willingness to fight  to preserve inequality, belief in the unity of all social classes as well as the people and the government and the members and union bosses, official fear of sexuality matched by our personal perversions, cowardice, nothing like a spectacle! Fireworks!, tell us what to do and we will do it, you can watch our every move and breath because it is for our own good, we know there is no relationship between cause and effect, we will legally obtain whatever space you may be in via what we know is defensive action and then we will show you that you are in that spot illegally but you can stay and work (but don't have kids!) until the harvest is done and then you must leave but don't forget to come back in the spring when we will like you again, we prefer not to see real  pain or casualties (videos are another thing altogether) so we use our advanced sciences to hide that from ourselves and offer death from high-tech drones above, even so we also know it is untoward to mention the wars unless we are watching really super flyovers at football games or singing God Bless America at the ballgame or giving a shout-out to "Support the Troops!" (what homeless?); we love a good foreign dictator unless he annoys us and we have a good laugh when he has a plane accident;  money measures our every worth and future, we really do care, like totally, about the environment but not the boring analysis of why it is being destroyed, we love our pets but not the homeless,  we are anti-communist–when we can remember what we were told that is– and dedicated to fully institutionalized warfare, forever. Omg! We cannot shop! Be very afraid. Our other core value, uniting us, is fear. We fear yesterday, today and tomorrow because we abuse each other.  And you all should be afraid of what we might just do.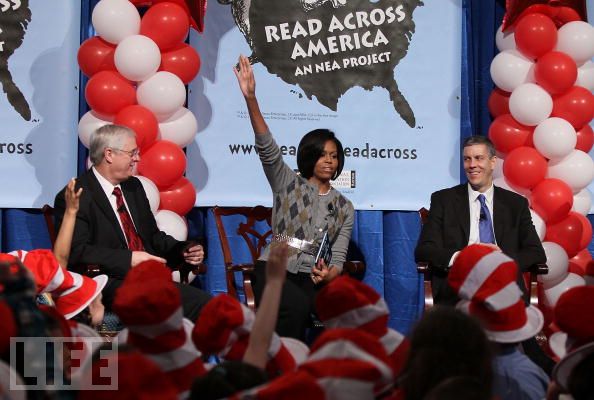 NEA Boss Dennis Van Roekel, Michelle Obamagogue, and Arne Duncen
Part Two, Sample Essay: On the other hand, NEA dues eaters, we know that things change, this country was born in revolution, that people really are created equal, that equality, solidarity, freedom and justice are only won through sacrifice and struggle, that the working class and the bosses' class have only contradiction in common, that a new world really can be born out of the ashes of the old, we believe we can connect reason to the power of millions of people, and since your tops who make, in some cases, $686,949 a year, are unlikely to change course--but as  there are always more of us than you, and since we are wising up, if slowly, you will not only lose, but you will be judged, for you are what you do. The last batch of official fascists didn't do so well over time. Harsh measures ahead? What does that founding document say?
Here: "whenever any Form of Government becomes destructive of these ends, it is the Right of the People to alter or to abolish it, and to institute new Government, laying its foundation on such principles and organizing its powers in such form, as to them shall seem most likely to effect their Safety and Happiness'
What, NEA bosses, do you think should happen to, say, Tories?
Congratulations to John Holst on the publication of Radicalizing Learning: Adult Education for a Just World. San Francisco: Jossey-Bass. www.josseybass.com/WileyCDA/WileyTitle/productCd-0787998257.html
"This book offers new readings of the theory, politics, policy, and practice of radical adult education and learning where people's lives are understood as complex and interrelated matters. Brookfield and Holst's poetics and deeply human prose sound rebellious; the authors confront some of the main radical trends in the field of adult education including critical theory, transformative learning, and popular education."
—Shahrzad Mojab, Professor, Department of Adult Education and Counseling Psychology, Ontario Institute
Others say the man may have been a Taliban agent. "The Taliban are cleverer than the Americans and our own intelligence service," said a senior Afghan official who is familiar with the case. "They are playing games."Others suspect that the fake Taliban leader, whose identity is not known, may have been dispatched by the Pakistani intelligence service
"In the past nine years, the invaders could not establish any system of governance in Kabul, and they will never be able to do so in the future," said the Taliban statement, which was e-mailed to journalists and posted on the group's website….Afghan election officials struggled to clarify the results of parliamentary elections that took place more than two months ago. An oversight panel disqualified 19 candidates who had previously been declared winners in the vote, which was marked by widespread fraud. Thousands of complaints of voting irregularities are still being investigated.
Corporate profits have been growing for seven consecutive quarters, too, even as the unemployment rate has been stuck around 10 percent. The chart below shows annualized corporate profits, both before and after taxes (blue versus pink), since 1947:
Magical Mystery Tour
Hey Pope! Get Some Condoms for the Priests!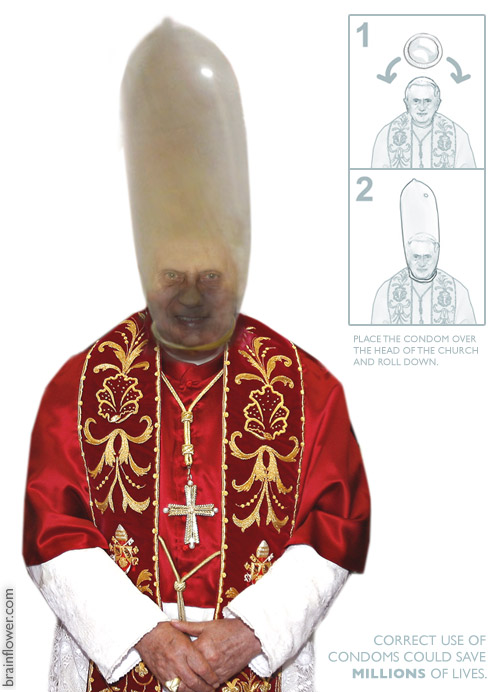 Facebook Made Him Do It! Fox Loves This Dude! A pastor who said Facebook was a "portal to infidelity" and told married church leaders to delete their accounts or resign once testified that he had a three-way sexual relationship with his wife and a male church assistant.  http://www.washingtonpost.com/wp-dyn/content/article/2010/11/20/AR2010112001935.html?hpid=moreheadlines
www.youtube.com/watch?v=sxqAN35KPR4
Worst Thing in the History of the World
Bradley Birkenfield is Still in Jail!
Whose Junk is too Good to Touch? here was no waiting for Mr. Boehner, who was escorted around the identification-checking agents, the metal detectors and the body scanners, and whisked directly to the gate.
The Republican leader, who will become the second person in line to assume the presidency after the new Congress convenes in January, took great pride after the midterm elections in declaring his man-of-the-people plans to travel home as other Americans do. In a time of economic difficulty, it was a not-so-subtle dig at Ms. Pelosi, who has access to a military jet large enough to avoid refueling for her flights home to San Francisco.
www.nytimes.com/2010/11/20/us/politics/20boehner.html?_r=1&ref=politics
Punk Gang Member Convicted: Former House majority leader Tom DeLay, the Texan architect of Republican power in Congress, was convicted Wednesday of illegally plotting to funnel corporate contributions to home-state legislative candidates in 2002.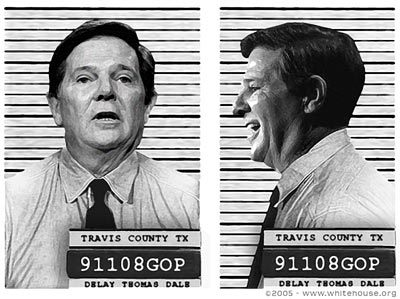 Best Thing in the History of the World
www.youtube.com/watch?v=35YKLemYPtM
Stan the Man at 90
www.youtube.com/watch?v=pWddANvxS1Q&feature=related
Proof the Government is an Executive Committee and Armed Weapon of the Rich: President Obama to award George H.W. Bush the Presidential Medal of Freedom President Obama dropped a bipartisan bombshell today, announcing he will award the Presidential Medal of Freedom next year to ex-President George H.W. Bush.The magnanimous gesture of bestowing the nation's highest civilian honor to the 41st U.S. President came a day after ex-President George W. Bush gave a respectful nod to Obama at the groundbreaking of his library in Dallas.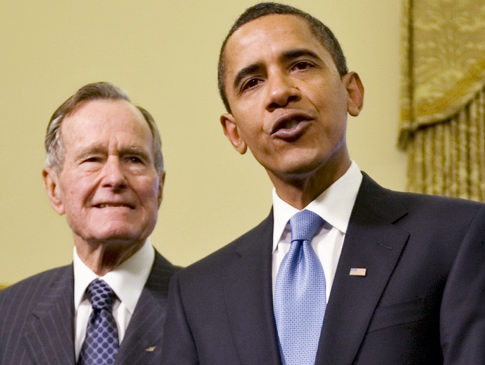 So Long Chalmers Johnson (Died November 20, Saturday, San Diego):
"Empire rots the brains of imperialists, is driven by hubris, racism and arrogance."
Johnson was always an anti-communist, which he equated with Soviet and Chinese communism (he quickly identified the latter as little more than peasant nationalism, rightly so).
Probably recruited by Hannah Arendt as a CIA asset, Johnson targeted the east, Japan ("US puppets") and China. With the implosion of Soviet social fascism, Johnson expected a peace dividend which never materialized.
Turning his eyes on the US empire of bases (800 plus), he foretold 9/11/2001 in "Blowback," then built a trilogy with the later "Sorrows of Empire," and "Nemesis."
In print and in person, he repeatedly said the US is now a fascist state, one of the few truly reputable scholars with the courage to do so. In "Nemesis," he said bankruptcy would be the key to the end of the US empire–but warned it would not die with a whimper.
He had two suggestions for citizens. The first, take your cat and go to Vancouver.  Later, he suggested the US just dissolve its own might, as he said the Brits did.
The US, however, does not have the US to hide behind.
Johnson's almost reflexive rejection of a Marxist analysis of imperialism (born almost simultaneously with capitalism, a relentless quest for cheap labor, raw materials, markets, regional control–empire) led him to view imperialism as hubris plus militarism–meaning a change of mind could upend the vampire's desires. It cannot.
Nevertheless, Johnson's incredible prescience creates a field of land-mines for any of his critics. His research methods should be studied by everyone serious about social change. His book on Revolution, opposing it, inspires those who are for it. Finally, his insider knowledge coupled with a razor wit made encounters with Chalmers Johnson a challenge. He never backed down. So long, and "adios" (his habitual farewell) Chalmers. What you did counted.
Thanks to the Susans, Greg and Katie, Amber, Donna, Sandy and Van, Bob, Wayne, Perry, Steve, Doug, Adam and Gina, the Joes, Terry Schaefer, Dave Patton, Ricky C, Dennis B, Sue H, Perry, Kathryn, Carol O, Elvira and Tony, Mr J and Mr Z, and that press person who knows who he is….
Good luck to us, every one.
r