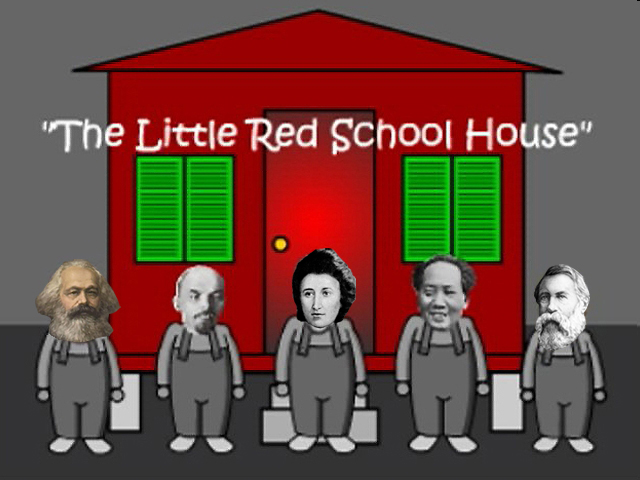 Congratulations to Rouge Forum Steering Committee Members Adam Renner and Doug Selwyn on their special edition of Workplace: A Return to Educational Apartheid? Critical Examinations of Race, Schools, and Segregation: m1.cust.educ.ubc.ca/journal/index.php/criticaled
and Kim Scipes on the upcoming release of his new book: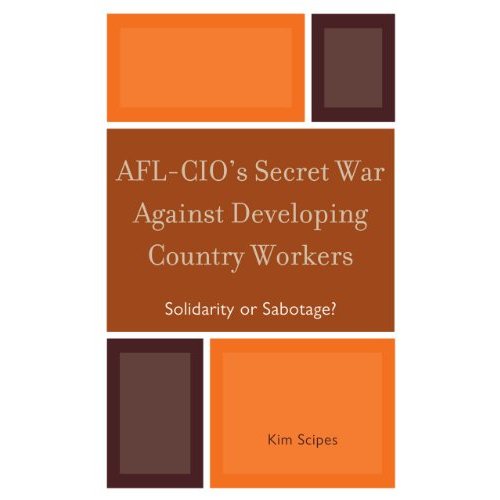 Activist Alert on the FBI Raids: The homes of five Twin Cities activists, including three prominent leaders of the Twin Cities antiwar movement, were raided Friday by the FBI in what an agency spokesman described as an "investigation into activities concerning the material support of terrorism." The office of an antiwar organization also was reportedly raided www.startribune.com/local/103716104.html
What to Do if a Cop Knocks (don't talk, demand a lawyer) Details Here: ccrjustice.org/if-agent-knocks-(-booklet)
What is Fascism? www.thirdworldtraveler.com/Fascism/What_Is_Fascism_Gibson.html
Little Red Schoolhouse
Merit Pay Surge in DC (Rhee or No Rhee): Chancellor Michelle A. Rhee announced earlier this year that she had lined up $31.5 million in private foundation support to help pay for the performance bonuses and base pay increases. Officials said Friday that they expected to spend $6 million on the bonuses in the first year. By fiscal year 2013, D.C.'s government will shoulder the burden….Then there's teaching in grades four through eight: Students in those grades take the standardized exams in math and reading, and improved scores can earn teachers as much as $10,000 more.
School systems across the country have adopted performance-based bonuses in the past few years, but Washington's bonuses are among the biggest. Teachers in Prince George's County can receive as much as $10,000 in annual performance bonuses. Education Secretary Arne Duncan has encouraged school systems and states to adopt performance pay, and he made them a factor in decisions for Race to the Top, a $4 billion competitive grant program.
www.washingtonpost.com/wp-dyn/content/article/2010/09/10/AR2010091006604.html?hpid=sec-education
Will Reason Alone Overcome Merit Pay? Offering teachers incentives of up to $15,000 to improve student test scores produced no discernible difference in academic performance, according to a study released Tuesday, a result likely to reshape the debate about merit pay programs sprouting in D.C. schools and many others nationwide. www.washingtonpost.com/wp-dyn/content/article/2010/09/21/AR2010092103413.html?wpisrc=nl_education&wpisrc=nl_education
PBS On Merit Pay (and BankofAmericaisYourFriendfriendbankfriend):
learningmatters.tv/blog/on-the-newshour/race-to-the-top-teaching-for-dollars-pt-4/5123/
The Rich Get Richer: The Cranbrook Kingswood class of 2010 has reported awards totaling nearly $6,800,000 in academic scholarships from colleges and universities – one of the largest amounts in Cranbrook Schools' history. Based on previous years' trends, additional scholarships are expected to be reported throughout the month of June. Over the past three years, graduating classes have averaged nearly $6.4 million in scholarships. schools.cranbrook.edu/podium/default.aspx?t=204&sdm=2&nid=537289&bl=/default.asp
New Issue of Workplace on Academic Labor Around the World: "Global Perspectives on k12 Unions: m1.cust.educ.ubc.ca/journal/index.php/workplace/issue/current
Plus an Important Review by Steve Strauss: "Dave Hill's foreword sets the tone, and there is no let-up in the chapters that follow. He initiates the book's relentless attack on neoliberal education policy. One cannot be any blunter than to charge the criminal with mass murder. "Neoliberal globalizing capital condemns millions … to death" (xv), writes Hill. For the masses still alive, the outlook remains grim since neoliberalism "can cope with, co-exist with, extreme poverty and the existence of billions of humans at the margins of existence" (xv). Neoliberalism, as Hill notes, is "unfettered capitalism." m1.cust.educ.ubc.ca/journal/index.php/workplace/article/viewFile/68/strauss2
Students! Write "I Prefer Not To" on Your State Test (or, better, Be a Hero and Get a Zero, or Better Still, Walkout in Mass and Set up a Freedom School to Learn Why School is Compulsory Mis- Education

Schools as Capitalist Markets and the Strange Case of All those Empty Buildings at Southwestern College: When big business was selling the public on the need to approve multimillion-dollar school bonds, whose needs were they talking about? In 2008, a majority of South Bay voters agreed to open their wallets for Proposition R, a $389 million school bond for Southwestern College. But with over $120 million remaining in the bank from Proposition AA, why was additional bond money needed? A growing body of evidence indicates that the same companies that created the appetite for these million-dollar bond projects were later rewarded with lucrative contracts. How did we end up with this bond, and who's minding the till now that we have it? www.sandiegoreader.com/news/2010/sep/15/city-lights-rewards-southwestern-college/
Has Southwestern College Banned the Sun, Again? Branscomb, Chopra, Vice President of Academic Affairs Dr. Mark Meadows and Professor of Reading Robert Unger, an official of the faculty union, met around Sept. 17 at Chopra's request to discuss the district's order not to print and other issues related to the Sun. Though Branscomb and Meadows declined to discuss specifics per an agreement with Chopra, they both said Branscomb raised four serious newspaper related issues with Chopra.
They are:
(1) Suspension of the printing of the Sun.
(2) The threatened arrest of Branscomb and three students who were stopped by campus police for removing a journalism computer from the journalism lab.
(3) The district's plan to remove the Sun's link from the home page of the college's website.
(4) An administrative prohibition of campus employees from talking to Sun journalists without the permission of district spokesperson Christopher Bender.
Detroit Schools, For Decades Hothouses for Thieves, Catches Some More Small-Timers: Four men, including a Michigan State University football player, were charged today with being part of a ring alleged to have stolen laptop computers from Detroit Public Schools.
Dion L. Sims, 19, of Ypsilanti was suspended from the Spartans football team this week after Wayne County Prosecutor Kym Worthy announced he was among 10 men she had issued warrants for in connection with the alleged scheme. Authorities say the theft ring took more than $158,000 worth of computers intended for use by students.
www.detnews.com/article/20100923/SCHOOLS/9230468/1026/MSU-football-player–three-others-charged-in-DPS-computer-thefts
Perpetual War
www.youtube.com/watch?v=4MOWLLS0_bs&feature=related
War is a Blast (Profitable Too!): Video games that evoke our current conflicts, on the other hand, are blockbusters — during the past three years, they have become the most popular fictional depictions of America's current wars. Last year's best-selling game was Call of Duty: Modern Warfare 2, which opens in Afghanistan; it was a sequel to a multimillion-selling 2007 game that features an American invasion of a nameless Middle Eastern country. Modern Warfare 2 has made "Avatar"-like profits for its studio, Activision. On the day the game was published in November, it sold nearly five million copies in North America and Britain, racking up $310 million in sales in 24 hours. By January of this year, the game's worldwide sales added up to $1 billion. www.nytimes.com/2010/09/12/magazine/12military-t.html?_r=1&hpw
There Go Some More Hearts and Minds–US Air Strikes Kill 70 More Afghans: The loss of civilian lives at the hand of foreign forces has dramatically increased anti-American sentiments in Afghanistan, causing thousands of Afghans to protest against US-led military presence in the country. www.presstv.ir/detail/142983.html
Who Lost Iraq? Twin car bombs exploded within moments of each other around 11 a.m. in Baghdad — one near a facility housing federal police, which killed 19 people, the other a few miles away at a busy intersection in the Mansour neighborhood, killing 10, Iraqi authorities said. More than 110 people were injured. Hours later, a suicide bomber drove into an Iraqi army checkpoint in central Fallujah, a heavily guarded city 40 miles west of Baghdad. Three soldiers and three civilians were killed, and 14 others were injured. www.mcclatchydc.com/2010/09/19/100800/iraq-suffers-deadliest-day-since.html
If Voting Mattered, They Wouldn't Be Allowed to Do It: Afghanistan's leading election watchdog expressed deepening alarm Sunday at reports it was amassing of vote-rigging and bloodshed that claimed at least two dozen lives in the nation's second legislative election since the 2001 U.S. invasion. With elections officials beginning the laborious process of certifying votes in the closely watched races, independent observers raised new warnings about the scale of fraud, intimidation and unrest that could undermine the credibility of the new Parliament.
www.mcclatchydc.com/2010/09/19/100806/afghan-election-watchdog-amasses.html
Drugs and Murder in Afghanistan (note especially the commentary at approx 5 min) and remember that Marines are Killers; Not Social Workers. Killers. That is what they are for:

CIA's Current Assassination Squads: The US Central Intelligence Agency is running and paying for a secret 3,000-strong army of Afghan paramilitaries whose main aim is assassinating Taliban and al-Qa'ida operatives not just in Afghanistan but across the border in neighbouring Pakistan's tribal areas
www.independent.co.uk/news/world/asia/how-the-cia-ran-a-secret-army-of-3000-assassins-2087039.html
Past Assassination Squads: Records show that his allegations–of helicopter gunships mowing down noncombatants, of airstrikes on villages, of farmers gunned down in their fields while commanders pressed relentlessly for high body counts–were a source of high-level concern www.thenation.com/article/my-lai-month
There Goes the Economy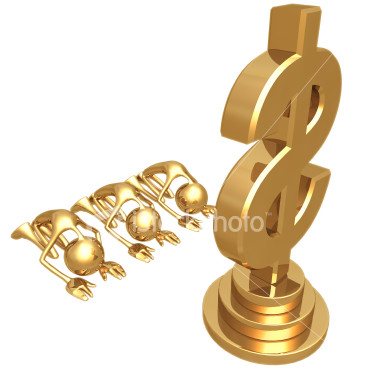 Banks are failing at a faster pace than last year, which saw the most failures since 1992, as real estate values remain depressed and economic recovery stays sluggish. Regulators closed 140 banks last year. The FDIC's list of "problem" banks climbed to 829 lenders with $403 billion in assets at the end of the second quarter, a 7 percent increase from the 775 on the list in the first quarter, the FDIC said last month. www.bloomberg.com/news/2010-09-18/six-u-s-banks-fail-as-georgia-lender-community-southern-acquires-three.html
Happy Days are Here Again!!!The Depression Was Really a Recession and Besides, It is Over: With little fanfare, the National Bureau of Economic Research declared Monday that the so-called Great Recession is over, determining that the U.S. economy hit bottom in June 2009 and began a long, sluggish rebound. www.mcclatchydc.com/2010/09/20/100877/great-recession-ended-in-june.html
Click Here To Learn the Current Value of GM Stock: www.marketwatch.com/investing/stock/GM
Then Note This: The Treasury Department's special inspector general says the government needs to get $133.78 per share for its 61 percent stake in General Motors Co. to break even on its nearly $50 billion bailout. www.detnews.com/article/20100922/AUTO01/9220422/Treasury-watchdog–GM-stock-needs-to-hit-$133.78-to-break-even
The Jobless Numbers: Applications for U.S. unemployment benefits unexpectedly rose last week, a sign companies remain cautious about hiring as economic growth slows. Initial jobless claims increased by 12,000 to 465,000 in the week ended Sept. 18, Labor Department figures showed today in Washington. The total number of people receiving unemployment insurance declined, while those getting extended payments rose.
Employers that have slowed firings since the recession ended in June 2009 haven't stepped up the pace of hiring enough to reduce an unemployment rate hovering near a 26-year high. A lack of job growth may signal consumer spending will be restrained in the second half of the year, economists said.
www.bloomberg.com/news/2010-09-23/jobless-claims-in-u-s-increased-12-000-to-465-000-last-week.html

We Say Fightback


On October 7, people will once again have a chance to redefine themselves.The students who led the March 4 actions have called for more walkouts, teachins, occupations, strikes, etc, on October 7th, depending on the ability of local people to analyze their own circumstances and act. There are meetings going on all over the state and in fact in several nations where people are, from the bottom up, struggling over issues like, "Should we tie the school cuts to the wars? Will people hear us if we say 'capitalism and imperialism' ? or will that offend people who might come? How to do an occupation? How can we keep this up?" susanohanian.org/show_nclb_atrocities.php?id=4058
Substance News: The Whittier School Occupation (read especially the quotes from parents): www.substancenews.net/articles.php?page=1676#comments
Self Help in Mexico: This week an angry mob of citizens pursued and allegedly killed two suspected kidnappers, storming a military base to get at the alleged culprits believed to have nabbed a teenage girl.With police incapable of stopping the violent crime epidemic in Mexico amid the brutal drug war, it seems some locals in the town of Ascension have had enough.
www.npr.org/templates/story/story.php?storyId=130079477
France–Pension Strike: France has finished its second day of massive protests in a month, with up to 3 million people out on the streets on Thursday expressing their anger against the government's retirement reform. news.xinhuanet.com/english2010/world/2010-09/24/c_13526718.htm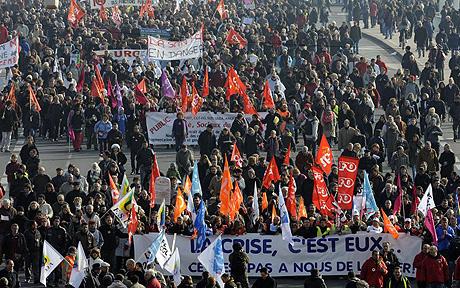 Solidarity Forever
Substance: Fake Labor's Sham Rally of October 2: richgibson.com/fakelabor.html
The Detroit Federation of Teachers Sellout Redoubled and Now it Turns Up for the Michigan Education Association (DFT agreed to a $500 per month pay cut and worse. Now the State of Michigan just cut school worker pay by 3% to pay for health and pension benefits as an injury to one became an injury to all, again. MEA sued, AFT did nothing): www.educationreport.org/pubs/mer/article.aspx?id=12989
A Big Hug To UTLA's Sellout Duffy From the LATimes: Duffy said the union is studying teacher evaluation formulas all over the country and is willing to consider some of them. He likes the idea of peer review, in which teachers and administrators observe and grade teachers, with training provided to those who need it. He agreed that the current system, in which an administrator floats into a class briefly and rates a teacher satisfactory or unsatisfactory, is pretty useless. www.latimes.com/news/local/la-me-0919-lopezcolumn-20100919,0,2052288.column
AFT Battles NEA's $1.7 million donation to Tax Scam in Oklahoma: (AFT) If taxes were not increased to produce enough funds to reach the regional average, state services from Medicaid, roads and bridges, public safety, to state employees would suffer budget cuts. We oppose public employees losing their jobs for this petition. ballotpedia.org/wiki/index.php/Oklahoma_State_Question_744_(2010)
Steve Early on the SEIU Gangfight at Kaiser: Rosselli's good-humored approach belied the obvious fraying of Kaiser's much touted experiment in "non-adversarial" labor relations. The bitter competition between SEIU and the union rival formed after the UHW trusteeship is now consuming millions of dues dollars—most collected and spent by SEIU. While claiming to be neutral, the employer side of the KP "labor-management partnership" has assisted SEIU in many ways, reinforcing the perception among disgruntled dues-payers that they are saddled with a "company union." In the view of NUHW supporters, workplace conditions and union representation have both declined since their local was seized by SEIU President Andy Stern in January, 2009. Hundreds of UHW stewards and staff members resigned or were ousted as a result. Whole Kaiser stewards' councils were depleted and KP "unit-based teams" ceased to function as they had before, when the union was more pro-active about workplace problem-solving. Newly appointed SEIU "contract specialists" –who do full-time union work at Kaiser's expense—have been much less effective than their predecessors who were purged for "disloyalty." www.counterpunch.org/early09202010.html
SEIU Thugs Hit Labor Notes Conference:
UAW's New "King" Lays Out the Judas Goat Plan: Q: A year after the government rescue and the bankruptcies, walk us through your verdict.
A: I'm very appreciative of President Obama and the Democratic leadership. It was not the politically popular thing to do. … He invested in American companies and American workers. And that investment is paying off.
I don't know how you ever recoup the loss to the communities, the families, all of the jobs that we lost … The way you learn from that is you make sure you don't get back into the same box or the same downward cycle … The challenge is to make sure that as volumes increase, as new capacity is needed, it is built in the U.S. — not other places.I think the biggest (part at Ford) was the (no) strike clause, not understanding why was it necessary to do the no-strike clause. And No. 2 was Alan Mulally's bonuses. They killed us. …
A: I think you will see a different approach from the UAW in terms of negotiations and how we handle negotiations. … We are constantly working together to improve quality and improve productivity to make sure that they stay competitive. So that is how we will be doing the 2011 negotiations.
Q: So you don't style yourself as sort of an adversarial, confrontational unionist?
A: Not at all. What I want employers to understand is if you work with the UAW they will be the most proactive partner you can work with. … If you violate workers' rights they are going to be the worst nightmare you could face.
What I hope you see is … we are about making a better America. We are not about selfishness. …We are about making the companies successful. We are about building the middle class again in America. We are about strong schools. We are about a green environment.
www.freep.com/apps/pbcs.dll/article?AID=/20100923/BUSINESS01/9230484/1318/How-Bob-King-wants-to-build-a-new-UAW&template=fullarticle
SEIU RAIDS RANK AND FILERS:
Spy vs Spy
Even if They Are Spying on You For Non-Political Reasons, You are Not Paranoid: Despite an uproar in 2006 over the disclosure that federal agents had investigated dozens of domestic political advocacy groups, the Federal Bureau of Investigation was motivated by concerns that members of the groups might commit crimes and was not spying on them because of their political views, a Justice Department report said on Monday.
www.nytimes.com/2010/09/21/us/politics/21fbi.html?_r=1&scp=1&sq=fbi%20spying&st=cse
Magical Mystery Tour
Vatican Bank Busted for Money Laundering (again, remember the guy hanging from London Bridge?): The Vatican bank's top two officials are under investigation for suspected money laundering and police have frozen 23 million euros ($30.21 million) of its funds, Italian judicial sources said on Tuesday. They said President Ettore Gotti Tedeschi and director-general Paolo Cipriani were being investigated by Rome magistrates Nello Rossi and Stefano Fava in a case involving alleged violations of European Union money-laundering rules. The Vatican confirmed the Rome magistrates' action in a statement that expressed "perplexity and amazement" at the move and "utmost faith" in the two men who head the bank, officially known as Institute for Religious Works (IOR). www.nytimes.com/reuters/2010/09/21/world/international-us-italy-vatican-probe.html?scp=1&sq=vatican%20bank&st=cse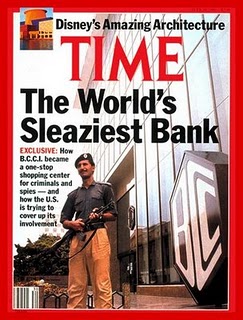 Christine O'Donnell=Witch (we knew, we knew): O'DONNELL: I dabbled into witchcraft — I never joined a coven. But I did, I did. … I dabbled into witchcraft. I hung around people who were doing these things. I'm not making this stuff up. I know what they told me they do. […]
One of my first dates with a witch was on a satanic altar, and I didn't know it. I mean, there's little blood there and stuff like that. … We went to a movie and then had a midnight picnic on a satanic altar. voices.washingtonpost.com/44/2010/09/christine-odonnell-i-dabbled-i.html
www.youtube.com/watch?v=nECxQUi_pr0
Minchin's Pope Song (not for the kiddies)
www.timminchin.com/2010/09/12/holy-fuck-free-pope-song-download-available-now/
Best Thing in the History of the World
Worst Thing in the History of the World
Sign the Petition–Don't Let them Wipe Out the CLR James Library: So it is appalling to learn that the C.L.R. James Library in Hackney (a borough of London) is going to be renamed the Dalston Library and Archives, after the neighborhood in which it is located.
www.insidehighered.com/views/mclemee/mclemee307
Meg Whitman: Fresno is as Bad as Detroit! "Republican gubernatorial candidate Meg Whitman on Tuesday told the San Jose Mercury News editorial board that "Fresno looks like Detroit. It's awful." www.mcclatchydc.com/2010/09/22/100998/faux-pas-meg-whitman-says-fresno.html
Never Forget
So Long Ms Nearne: she has emerged as a heroine in the tortured story of Nazi-occupied France, one of the secret agents who helped prepare the French resistance for the D-Day landings in June 1944…one of 39 British women who were parachuted into France as secret agents by the Special Operations Executive, a wartime agency known informally as "Churchill's secret army," which recruited more than 14,000 agents to conduct espionage and sabotage behind enemy lines… the Gestapo tortured her — beating her, stripping her naked, then submerging her repeatedly in a bath of ice-cold water until she began to black out from lack of oxygen. Yet they failed to force her to yield the secrets they sought: her real identity, the names of others working with her in the resistance and the assignments given to her by London. At the time, she was 23.
www.nytimes.com/2010/09/22/world/europe/22nearne.html?_r=1&src=me&ref=homepage
The London Blitz September 1940