We Say Fight Back!
Congratulations on the publication of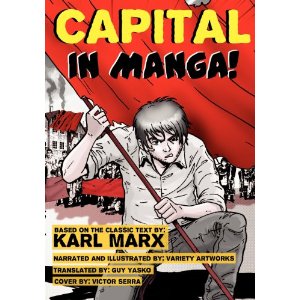 As the gap between rich and poor continues to widen, a new generation is reflecting on the insights of Karl Marx. Marx not only stood against the global economic system but he also helped us understand it. He explained how wealth was created on the backs of workers, how "surplus value" is realized and how accumulation is achieved through unpaid labour-time, the intensification of work and the tyranny of credit.
"Capital – In Manga!" is the English translation of the Japanese bestseller. It's a story of a cheese-maker turned capitalist and how greed, exploitation and its social consequences destroys lives and remakes workers into commodities. It is hoped that this manga may act as a bridge to Marx's original work.
NYC Bus Drivers—More Guts than the AFT For the first time since 1979, New York City school bus drivers went on strike Wednesday — a protest that is affecting more than 150,000 students.
As of 6 a.m. Wednesday, about 8,800 bus drivers walked off the job after city and union officials failed to reach an agreement, according to a spokeswoman for Local 1811 of the Amalgamated Transit Union.
Bus drivers are demanding job security through what is called Employee Protection Provisions (EPP). The provisions assure that senior bus drivers and matrons will get priority over newcomers. They also protect wages and pensions, according to the union.   www.cnn.com/2013/01/16/us/new-york-school-bus-strike/index.html
TFAer Helps Lead Garfield Test Boycott (problems–willingness to do Big Tests if they are aligned and, hey, the WHY of the tests—the education agenda is a war agenda) Garfield teachers voted last week, without a single "no" vote, to refuse to administer the Measures of Academic Progress, or MAP, test on ethical and professional grounds. Our student government and PTSA both voted to support us.
Why did we take this stand, now, against this test?
I graduated from Garfield in 1997, went to college, did Teach for America in Washington, D.C., came home, got my masters in teaching at the University of Washington and returned to teach in the "Dog House."
The standardized tests I took as a student at Garfield were moments of great misery, because they made me feel unintelligent. I had talents, but there were no test questions on whether I could play piano, coach my little sister in pitching, or identify a problem in my community that needed action and write a letter to the editor about it.
Seattle's ninth- and 10th-grade students already take five state-required standardized tests, with 11th- and 12th-graders taking three. Seattle Public Schools staff admitted to a Garfield teacher the MAP test is not valid at the high-school level, because the margin of error is greater than expected gains.
In addition, teachers are forbidden to see contents of the MAP test so they can't prepare students. Teachers who have looked over the shoulders of students taking the test can tell you that it asks questions students are not expected by state standards to learn until later grades.  http://seattletimes.com/html/opinion/2020158085_jessehagopianopedxml.html
You Can Call A Message of Support for the Garfield School Workers at The SPS (206) 252-0000 and a hard copy to the Garfield Staff at Garfield High School , 400 23rd Ave. , Seattle, WA 98122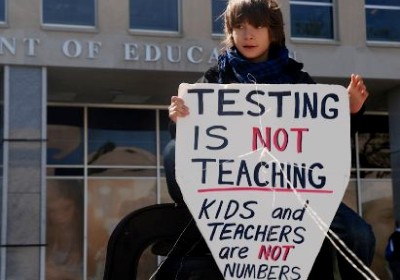 Mandella's ANC Moves to Crush More Wildcat Miner Strikes The South African government and its trade union allies are attempting to head off a new crisis in the mining industry after platinum workers at three pits downed tools on Wednesday in protest at plans by Anglo American Platinum (Amplats) to cut 14,000 jobs.
Mining minister Susan Shabangu said the world's biggest platinum producer had shown arrogance by failing to consult properly with the government before making the announcement to close four pits.
The halt in production after the spontaneous downing of tools by key groups of Amplats miners drew fears of a new crisis in South African mines.
Amid a breakdown in labour relations, more than 50 people were killed in violent strikes in the platinum belt, near Rustenburg, west of Pretoria, in August and September last year. The worst violence happened at Lonmin's Marikana mine where 34 demonstrators were killed and 78 injured when police opened fire with live ammunition on 16 August.
The strikes in the mining sector – which employs more than 400,000 people in South Africa – spread to gold and iron ore mines, causing the country's biggest trade deficit for four years as it was downgraded by ratings agencies. www.guardian.co.uk/business/2013/jan/16/south-african-platinum-workers-down-tools
Sources of the Imperialist Bribe The existence of a labor aristocracy is explained by the super-profits of monopoly, which allows the capitalists "to devote a part (and not a small one at that) to bribe their own workers, to create something like an alliance…between the workers of a given nation and their capitalists against the other countries." This "bribery" operates through trusts, the financial oligarchy, high prices, etc. (i.e., something like joint monopolies between a given capitalism and its workers). The amount of the potential bribe is substantial—Lenin estimated it as perhaps one hundred million francs out of a billion—and so, under certain circumstances, is the stratum which benefits from it. However, "the question as to how this little sop is distributed among labor ministers, 'labor representatives'…labor members of war industrial committees, labor officials, workers organized in narrow craft unions, office employees, etc., etc., is a secondary question." The remainder of the argument, with exceptions to be noted below, amplifies but does not substantially alter the argument of Imperialism.  http://monthlyreview.org/2012/12/01/lenin-and-the-aristocracy-of-labor
The Little Red Schoolhouse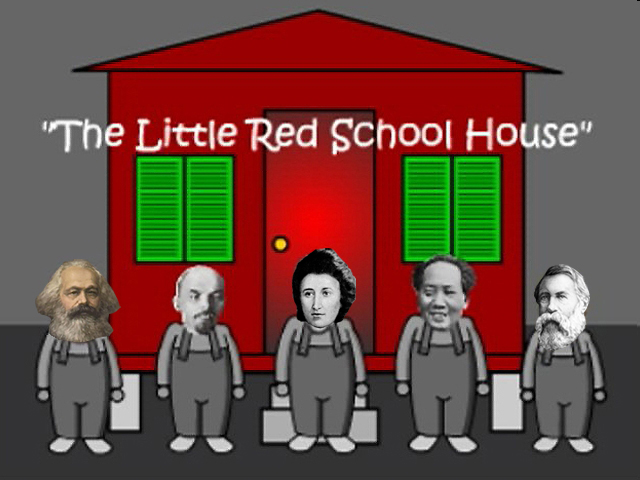 CA Superintendent Plans New Tests for the Common Core (see far below for NEA on the Common Core) State Superintendent of Public Instruction Tom Torlakson today recommended shifting the focus of standardized testing in California to require students to think critically, solve problems, and show a greater depth of knowledge—key tenets of the new Common Core State Standards (CCSS).
In a report to the Governor and Legislature, Recommendations for Transitioning California to a Future Assessment System, Torlakson made a dozen recommendations that would fundamentally change the state's student assessment system, replacing the paper-and-pencil based Standardized Testing and Reporting (STAR) Program assessments with computerized assessments developed by the Smarter Balanced Assessment Consortium (SBAC) starting in the 2014‒15 school year. www.cde.ca.gov/nr/ne/yr13/yr13rel4.asp
The Mother of Test Cheating Still in Denial But in her new role as head of Students First, a movement to improve schools through political action, she has taken a wrong turn. She has dismissed a mountain of evidence in Atlanta, Baltimore, the District and other cities that some principals and teachers are faking achievement test results.
Last week, she released a statement concluding there was "no evidence of widespread cheating" on D.C. tests from 2008 to 2010. Her proof? A series of superficial investigations, the parameters controlled by D.C. school brass, that never called on the expertise of psychometricians, never dug into the data, and lacked any reasonable explanations of how such erasures could have been made by anyone but adults.   www.washingtonpost.com/blogs/class-struggle/post/time-for-michelle-rhee-to-probe-test-tampering/2013/01/13/c4681ec8-5d4b-11e2-9fa9-5fbdc9530eb9_blog.html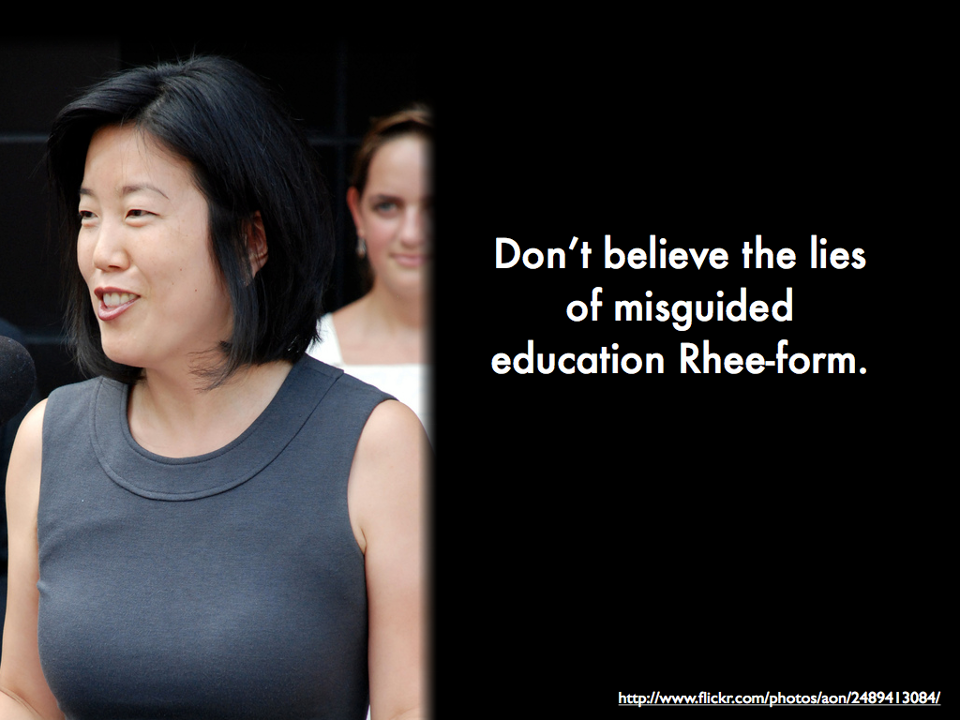 The Usual Blackmail Begins–It's Merit Pay or Massive Fund Cutting The Bloomberg administration and New York City's teachers' union said Thursday that they had failed to reach a deal on a new system for evaluating 75,000 public school teachers, putting the city into immediate danger of losing out on up to $450 million in state and federal money and raising the possibility of cuts to staff and programs.  http://www.nytimes.com/2013/01/18/nyregion/new-york-city-talks-on-teacher-evaluations.html?ref=education&_r=0
The International Hot War of the Rich on the Poor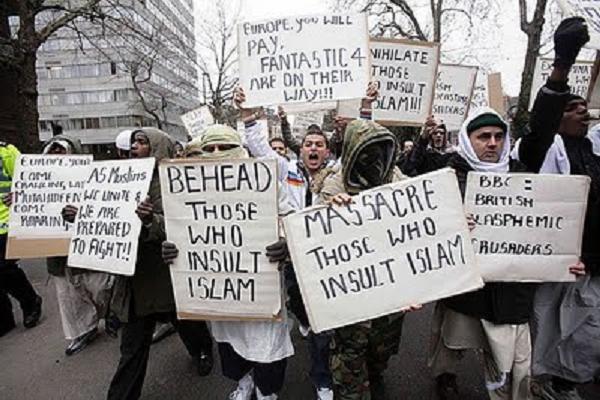 Stratfor: The US Cannot Win A War vs Radical Islam (why not? Because capitalism produces barbarism, and because the US' leadership and Citizenry is so nuts; this cannot be said: "People make gods, gods do not make people) be the sole actor in a war waged primarily in the Eastern Hemisphere. This is why the French intervention in Mali is particularly interesting. France retains interests in its former colonial empire in Africa, and Mali is at the geographic center of these interests. To the north of Mali is Algeria, where France has significant energy investments; to the east of Mali is Niger, where France has a significant stake in the mining of mineral resources, particularly uranium; and to the south of Mali is Ivory Coast, where France plays a major role in cocoa production. The future of Mali matters to France far more than it matters to the United States.
What is most interesting is the absence of the United States in the fight, even if it is providing intelligence and other support, such as mobilizing ground forces from other African countries. The United States is not acting as if this is its fight; it is acting as if this is the fight of an ally, whom it might help in extremis, but not in a time when U.S. assistance is unnecessary. And if the French can't mount an effective operation in Mali, then little help can be given.
This changing approach is also evident in Syria, where the United States has systematically avoided anything beyond limited and covert assistance, and Libya, where the United States intervened after the French and British launched an attack they could not sustain. That was, I believe, a turning point, given the unsatisfactory outcome there. Rather than accepting a broad commitment against radical Islamism everywhere, the United States is allowing the burden to shift to powers that have direct interests in these areas.
Reversing a strategy is difficult. It is uncomfortable for any power to acknowledge that it has overreached, which the United States did both in Iraq and Afghanistan. It is even more difficult to acknowledge that the goals set by President George W. Bush in Iraq and Obama in Afghanistan lacked coherence. But clearly the war has run its course, and what is difficult is also obvious. We are not going to eliminate the threat of radical Islamism. The commitment of force to an unattainable goal twists national strategy out of shape and changes the fabric of domestic life. Obviously, overwatch must be in place against the emergence of an organization like al Qaeda, with global reach, sophisticated operatives and operational discipline. But this is very different from responding to jihadists in Mali, where the United States has limited interests and fewer resources.
Accepting an ongoing threat is also difficult. Mitigating the threat of an enemy rather than defeating the enemy outright goes against an impulse. But it is not something alien to American strategy. The United States is involved in the world, and it can't follow the founders' dictum of staying out of European struggles. But the United States has the option of following U.S. strategy in the two world wars. The United States was patient, accepted risks and shifted the burden to others, and when it acted, it acted out of necessity, with clearly defined goals matched by capabilities. Waiting until there is no choice but to go to war is not isolationism. Allowing others to carry the primary risk is not disengagement. Waging wars that are finite is not irresponsible.
The greatest danger of war is what it can do to one's own society, changing the obligations of citizens and reshaping their rights. The United States has always done this during wars, but those wars would always end. Fighting a war that cannot end reshapes domestic life permanently. A strategy that compels engagement everywhere will exhaust a country. No empire can survive the imperative of permanent, unwinnable warfare  http://www.stratfor.com/weekly/avoiding-wars-never-end
The Afghan Surge Worked–worked–worked Suicide bombers riding in minivans struck the headquarters of the Afghan intelligence agency on Wednesday, detonating a powerful car bomb and raising questions about how insurgents could pull off such a bold attack in one of the most heavily guarded areas of the city.  http://opensourceintelproject.wordpress.com/2013/01/16/car-bomb-detonated-outside-afghan-intelligence-agency-nytimes-com/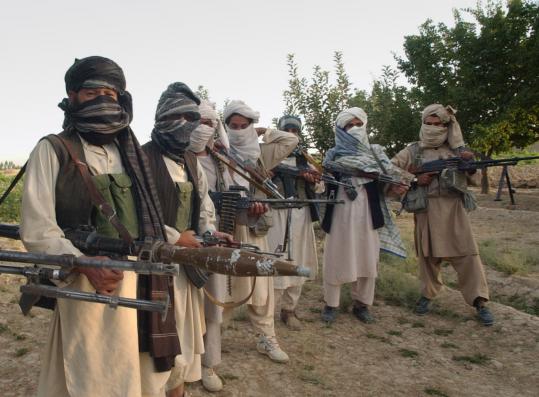 Talib, Talib! Come Out Come Out! Taliban Taliban who's Got the Taliban? After being reconstructed by an American firm at an estimated cost of $300 million, Highway 1 was extolled by the U.S. ambassador, in 2005, as "a symbol of Afghan renewal and progress." Since then it has become one of the most dangerous roads on earth, scarred by bomb blasts, the site of frequent ambushes and executions by insurgent marauders, strewed with the charred carcasses of fuel tankers set alight on their way to NATO bases. As Daowood looked out from the top of the hill, he explained that Chak was an ideal staging ground for attacks on the highway and that the check posts were the only way to protect it. "When we had these check posts, there was good security," Daowood said. "The people were happy. Of course, when we leave them, the Taliban will come back. As soon as we're gone, they will own this whole area."…"Do you always smoke hash before you work on the bombs?"
More vigorous nodding. "It takes away the fear." www.nytimes.com/2013/01/20/magazine/which-way-did-the-taliban-go.html?pagewanted=10&ref=global-home
William Blum on the Coming Blowback from Backing Barbarians in Syria Secretary of State Clinton acknowledged the scope of the threat from such movements. "A year of democratic transition was never going to drain away reservoirs of radicalism built up through decades of dictatorship," she said. "As we've learned from the beginning, there are extremists who seek to exploit periods of instability and hijack these democratic transitions."
"Extremist" … "radicalism" … No mention of "terrorists" (which is what Assad calls them). No mention of "jihadists" or foreign mercenaries. Or that they were preparing their movement to overthrow the Syrian government well before any government suppression of peaceful protestors in March of 2011, which the Western media consistently cites as the cause of the civil war. As far back as 2007, Seymour Hersh was writing in The New Yorker:
The U.S. has also taken part in clandestine operations aimed at Iran and its ally Syria. A by-product of these activities has been the bolstering of Sunni extremist groups that espouse a militant vision of Islam and are hostile to America and sympathetic to Al Qaeda.
Nor any explanation of what it says about the mission of the Holy Triumvirate (the United States, NATO and the European Union) that they have been supplying these jihadist rebels with funds, arms and training; with intelligence and communication equipment; with diplomatic recognition(!); later we'll probably find out about even more serious stuff. But President Obama is simply "uncomfortable" with them, because Assad, like Gaddafi of Libya, is a non-Triumvirate Believer, while the Jihadists are the proverbial "enemy of my enemy". How long before they turn their guns and explosives upon Americans, as they did in Libya?     www.counterpunch.org/2013/01/11/blowback-at-the-holy-triumvirate/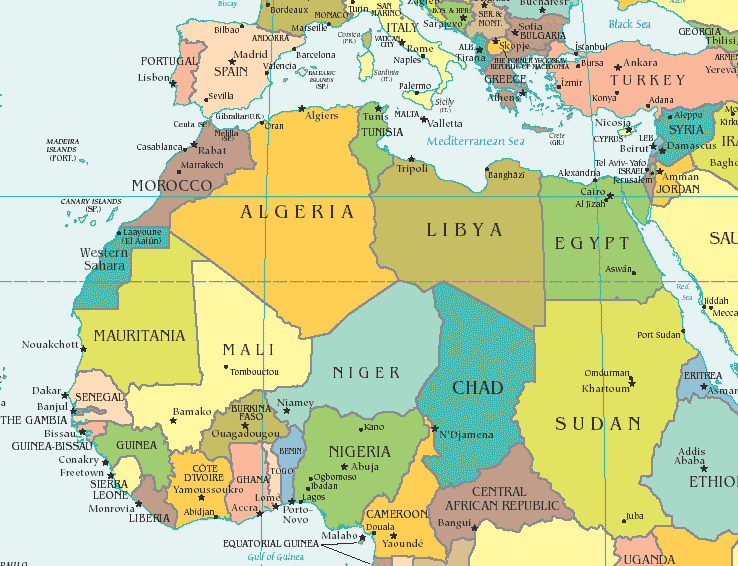 Who Lost Mali? Blame the French (no—think Susan Rice) Despite intensive airstrikes by French warplanes, Islamist fighters overran a strategic village and military post in central Mali on Monday, offering an indication that the war against extremists who have carved out a jihadist state in the nation's north could be a long and difficult one.  Just hours after the French foreign minister said confidently that France had blocked "the advance of the terrorists," accomplishing its first mission in the conflict, the French defense minister acknowledged that the facts on the ground were different. A column of militants had pushed within about 50 miles of one of Mali's largest cities, forcing France to evacuate its citizens in the area and bringing the Islamists a step closer to the capital — closer, in fact, than they had been before French forces entered the fight.
Having entered the war quickly after an urgent plea from the Malian government, France now finds itself facing a well-equipped force of Islamist fighters — with little immediate help from its allies to overcome them.  http://www.nytimes.com/2013/01/15/world/france-mali-intervention.html?_r=2&
As Mail's President Warned Months Ago French-backed Malian troops pushed north, retaking the town of Konna Friday, a French envoy said Mali's Islamist rebels were "well-armed, well-equipped, well-trained and determined."  French troops' initial clashes with Islamist militants in Mali have shown that the desert fighters are better trained and equipped than France had anticipated before last week's military intervention, French and other U.N. diplomats said.
The realization that the fighting could be bloodier than anticipated in the weeks—or months—ahead might make Western countries even more reluctant to get involved alongside France. French officials, however, hope it will rally their allies behind them, diplomats say.    http://www.france24.com/en/20130118-french-army-mali-islamists-better-equipped
China Post (whose empire needs that oil, gold and uranium too): US Bungling in Mali he French military action also raised questions about a much-touted U.S. policy that hopes to counter terror groups in Africa and elsewhere by bolstering foreign armies with advice from elite American special forces.
The U.S. administration had pinned its hopes on shaping a new generation of Malian officers, but some of the units ended up defecting to join insurgent fighters, with weapons and hardware falling into the hands of militants.
And in March last year, an officer who had attended several training courses with the U.S. military, Captain Amadou Sanago, led a coup against the Malian government, prompting Washington to suspend its security assistance.
The outcome was an embarrassment for Washington, which had held up Mali as an promising model for counter-terrorism efforts in the region.
"I was sorely disappointed that a military with whom we had a training relationship participated in the military overthrow of an elected government. I mean, there is no way to characterize that other than wholly unacceptable," General Carter Ham, head of U.S. Africa Command, said last month at Brown University.
After its disastrous experience with the Malian army, the Americans came away chastened and reluctant to back a major military intervention, particularly after more than a decade of mixed results in wars in Afghanistan and Iraq, experts and former officials said.
"The U.S., having been involved in training the Malian army for a while, knows their capabilities, knows how much work there is left to do," said Pezard.  http://www.chinapost.com.tw/international/americas/2013/01/16/367547/Chastened-US.htm
Israel's Prezzie Sure Obamagogue will Attack Iran In an interview with the New York Times, Israeli President Shimon Peres expressed confidence that President Obama would eventually attack Iran, and that economic sanctions and negotiations were just a prelude to such a move.   news.antiwar.com/2013/01/09/israeli-president-sure-obama-will-attack-iran/
The International Economic War of the Rich on the Poor
Obamagogue's Fake Recovery (and so long unionites) U.S. manufacturers have added a half-million new workers since the end of 2009, making the sector one of the few bright spots in an otherwise weak recovery. And yet there were 4 percent fewer union factory workers in 2012 than there were in 2010, according to federal survey data. On balance, all of the job gains in manufacturing have been non-union.
The trend underscores a central conundrum in the "manufacturing renaissance" that President Obama loves to tout as an economic accomplishment: The new manufacturing jobs are different from the ones that delivered millions of American workers a ticket to the middle class over the past half-century.
It used to be that factory jobs paid substantially better than other jobs in the private sector, particularly for workers who didn't go to college. That's less true today, especially for non-union workers in the industry, who earn salaries that are about 7 percent lower than similar workers who are represented by a union.
By one measure — average hourly earnings — a typical manufacturing worker now earns less than a typical private-sector worker of any industry. Throughout the 30 years before the recession, the reverse was the case.  http://www.washingtonpost.com/business/economy/as-manufacturing-bounces-back-from-recession-unions-are-left-behind/2013/01/16/4b4a7368-5e88-11e2-90a0-73c8343c6d61_story.html\
The Dow Is Over 13600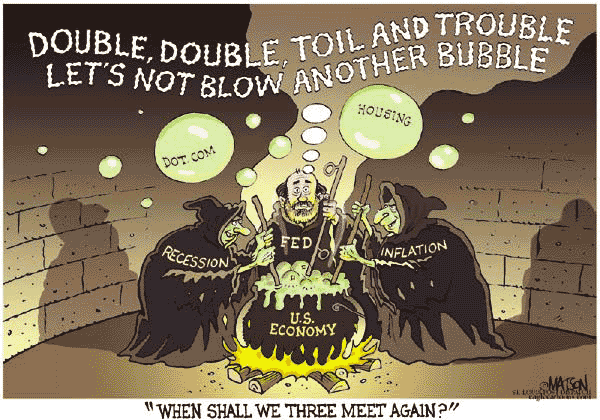 (Current Head of the NY Fed in August 2008) Dudley replied that everything looks manageable, so far, even with troubled firms Bear Stearns and Countrywide. Recall that Countrywide would ultimately be bought by Bank of America in a fire-sale in early 2008, and Bear Stearns would receive a massive Fed bailout in March 2008.
"As far as the issue of material nonpublic information that shows worse problems than are in the newspapers, I'm not sure exactly how to characterize that because I guess I wouldn't know how to characterize how bad the newspapers think these problems are. [Laughter] We've done quite a bit of work trying to identify some of the funding questions surrounding Bear Stearns, Countrywide, and some of the commercial paper programs. There is some strain, but so far it looks as though nothing is really imminent in those areas. Now, could that change quickly? Absolutely. For example, one question that we're following with Bear Stearns is what their clients do in terms of continuing to want to do business with them. Obviously, if people start to pull back in their willingness to do business with Bear Stearns, the franchise value of the company goes down, and that exacerbates the problem. One thing that we have heard about Bear Stearns is that they have approached a number of major commercial banks about a secured line of credit. We don't know what the outcome will be, but they are clearly trying to get even better liquidity backstops than those they have in place today. But as far as we know, they have enough liquidity—and Countrywide as well at this moment."  http://www.washingtonpost.com/blogs/wonkblog/wp/2013/01/18/breaking-inside-the-feds-2007-crisis-response/?wprss=rss_ezra-klein
The Foreclosure Settlement Fraud  1. It is more about public relations than problem-solving. 2. Accountability? What's that? We have known for a long time that overwhelmed bank servicers took shortcuts, like robo-signing, that violated many state laws. They also put people through hell who were trying to get a modified mortgage. "I've seen marriages break up because of what banks put families through," says Elizabeth Lynch of MFY Legal Services. All this settlement does is push those misdeeds under an $8.5 billion rug.
3. It won't actually help anybody. …4. The money is being distributed with no regard to whether a borrower suffered harm.  http://www.nytimes.com/2013/01/15/opinion/nocera-the-foreclosure-fiasco.html?ref=joenocera
JP Morgan Chase + Goldman Profits Boom Quarterly earnings from financial heavyweights JPMorgan Chase and Goldman Sachs sailed past analyst estimates, the banks said Wednesday.
JPMorgan, the biggest U.S. bank by assets, earned $5.7 billion, or $1.39 a share, in the fourth quarter, compared with $3.7 billion, or 90 cents a share, a year ago. The bank was expected to earn $1.19 a share, according to the average forecast of analysts surveyed by FactSet.
Goldman Sachs earned $5.60 a share, compared with $1.84 a share for the fourth quarter 2011. Goldman was expected to earn $3.71 a share, according to FactSet's survey of analysts.   www.usatoday.com/story/money/business/2013/01/16/jpmorgan-earnings/1836505/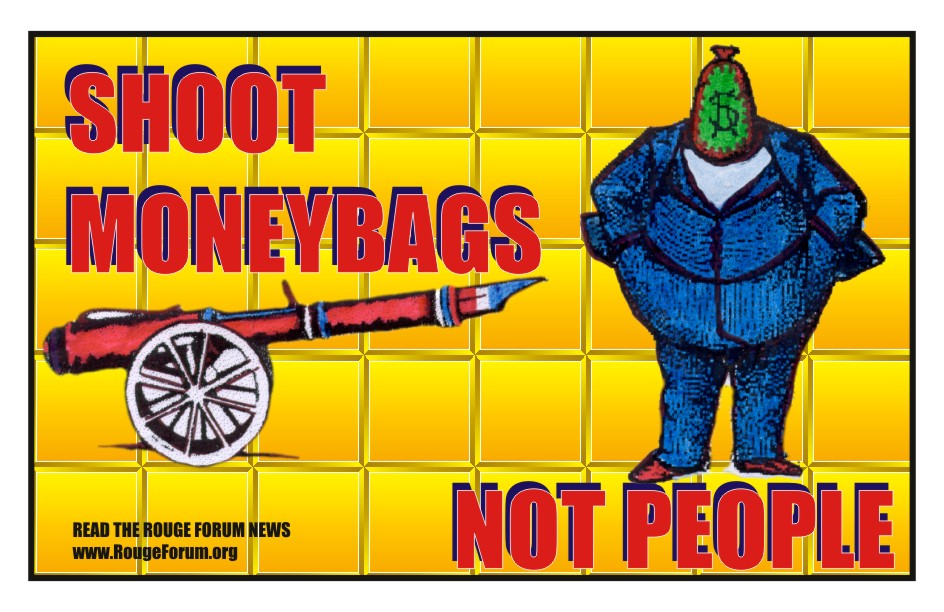 Jamie Dimon F'd Up So He'll only Get $11.5 million The board of directors cut the CEO's compensation for 2012 to $11.5 million. The decision was announced as the firm reported a 53 percent jump in fourth-quarter profit to $5.69 billion, driven by earnings on mortgages.  http://www.bloomberg.com/news/2013-01-16/jpmorgan-halves-dimon-pay-says-ceo-responsible-for-lapses-1-.html
But Jp Morgan is doing just Fine with a Whale of a Bond Deal JPMorgan Chase & Co. (JPM)'s $6.2 billion trading loss last year is little more than a fading memory for bondholders who awarded the lender its cheapest U.S. borrowing costs ever at a debt sale yesterday.
The largest U.S. bank by assets sold $6 billion of securities, including $2.75 billion of 10-year notes with an unprecedented 3.2 percent coupon, according to data compiled by Bloomberg. The extra yield investors demanded to hold those securities rather than government debt was 56 basis points tighter than where average comparable JPMorgan spreads traded before the scandal came to light in April.   JPMorgan's bond offering came a day after it reported a record profit for the third straight year even after posting the trading gaffe at the hands of an employee known as the London Whale. Aided by rising loan demand in a recovering economy, the New York-based bank boosted mortgage fees and related revenue almost threefold to $2.03 billion in the fourth quarter. The trading losses are close to being a "non-issue" Chief Executive Officer Jamie Dimon said.
"Having the capacity to brush away a whale-sized problem and still be able to generate such significant earnings should make a bondholder sleep well at night," Joel Levington, managing director of corporate credit for Brookfield Investment Management Inc. in New York, which manages $150 billion, said in an e-mail. The lender "should generate north of $21 billion in profit annually for the next few years. That profile is highly unlikely to experience near-term default concerns."   www.bloomberg.com/news/2013-01-18/jpmorgan-bond-reduces-whale-to-teapot-tempest-corporate-finance.html
Paul Street on US Exceptionalist Health Care How badly does the U.S. compare with its global peers? For male lifespan, the U.S. is dead last – 17 of 17. For female lifespan it is next to last.
The American disadvantage is especially pronounced in nine key health areas: infant mortality and low birth weight, injuries and homicides, adolescent pregnancy and sexually transmitted infections, HIV and AIDS, drug-related deaths, obesity and diabetes, heart disease, chronic lung disease, and disability, "Many of these conditions," the panel notes, depressingly enough, "have a particularly profound effect on young people, reducing the odds that Americans will live to age 50. And for those who reach age 50, these conditions contribute to poorer health and greater illness later in life.  http://www.zcommunications.org/dead-last-depressing-health-facts-from-exceptional-united-states-of-america-by-paul-street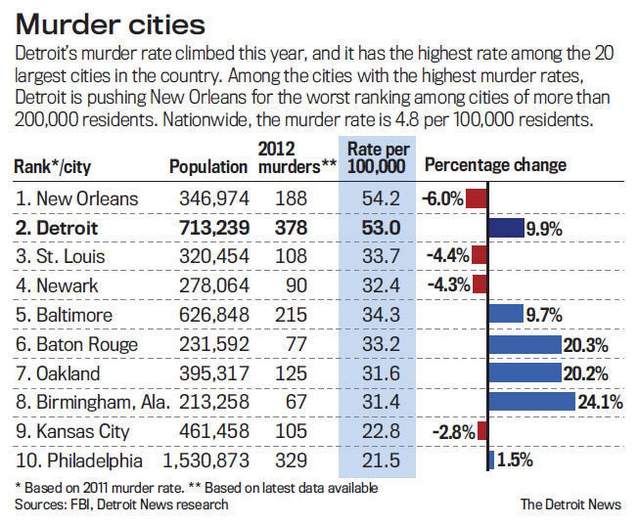 What do the above cities have in common?
Plot Thickens In Obamagogue Care When Congress struck a deal to avert the fiscal cliff, it also dealt a quiet blow to President Obama's health overhaul: The new law killed a multibillion-dollar program meant to boost health insurance competition by funding nonprofit health plans.  http://www.washingtonpost.com/blogs/wonkblog/wp/2013/01/15/co-ops-were-supposed-to-replace-the-public-option-now-they-are-dead/
Renault to cut 7500 jobs in France France's ailing industrial sector took another blow on Tuesday when Renault said it planned to cut 7,500 domestic jobs by 2016, or about 17 percent of its French labor force, as it adjusts production capacity to the crushing downturn in the European car market.  http://www.nytimes.com/2013/01/16/business/global/renault-to-reduce-french-labor-force-by-7500.html?emc=tnt&tntemail0=y&_r=0
The Emergence of Fascism as a Popular Mass Movement
Gun Banners Listen to Dutt "Bourgeoisie democracy BREEDS fascism…The more workers place their trust in legalism, in constitutionalism, in bourgeois democracy, the more they make sacrifices to save the existing regime, as the "lesser evil' against the "menace" of fascism, the heavier become the fascist attacks and the more rapid the advance to capitalism. To preach confidence in legalism, in constitutionalism, in the capitalist state, means to invite and guarantee the victory of fascism." R. Palme Dutt, Fascism and Social Revolution
Solidarity for Never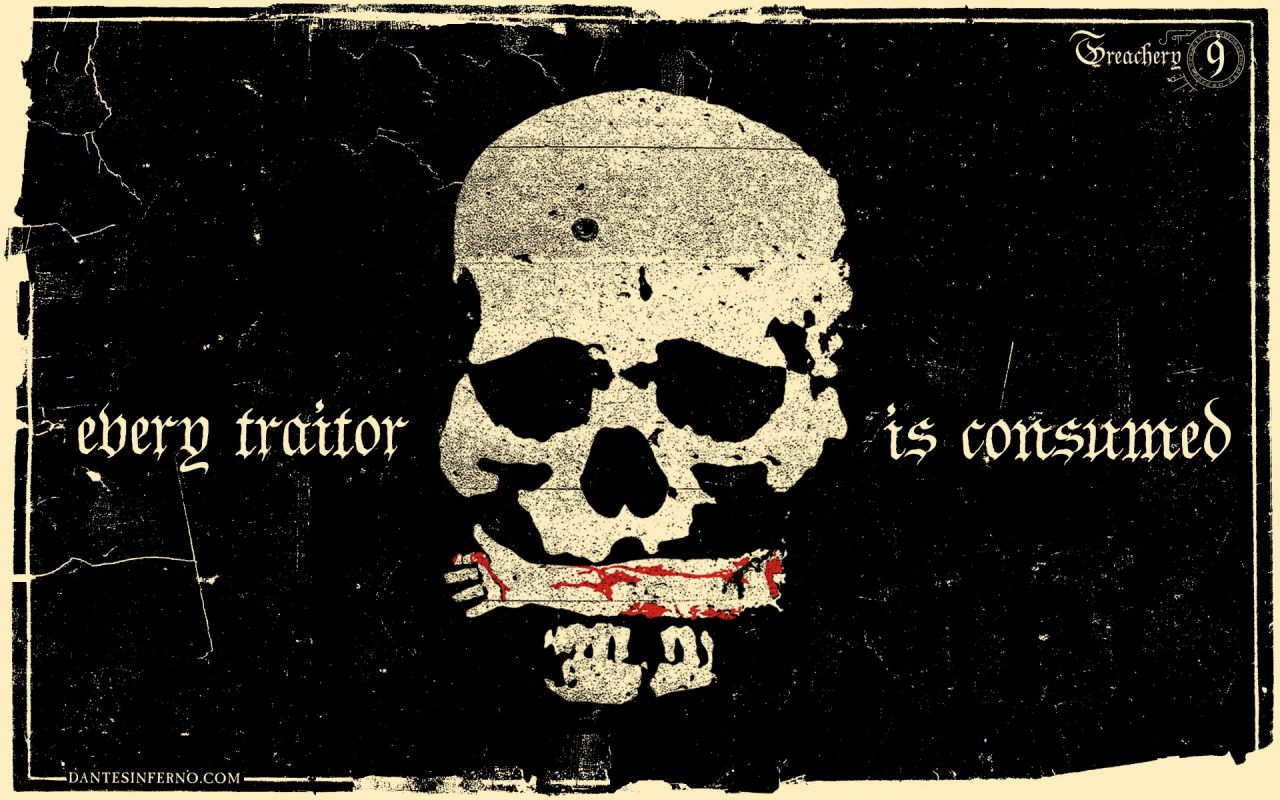 NEA Boss Loves the Common Core NEA has been working to ensure educator input throughout the development and implementation of the standards. As an early partner of the Common Core State Standards Initiative, we provided support for common standards and opportunities for our members to provide specific feedback on the standards themselves. We believe this state-led initiative has the potential to provide teachers with manageable curriculum goals and more freedom to exercise professional judgment in planning and instruction.
Unlike too many education policy initiatives, teacher input was critical to developing CCSS. Its purpose is to provide a consistent, clear and concise understanding of what students are expected to learn, no matter where they live, so teachers and parents know what they need to do to help them. Common Core is also designed to be much more rigorous than many states' current standards and relevant to the real world, reflecting the knowledge and skills that young people need for success in college and careers.  http://www.nea.org/home/53977.htm
Susan Ohanian Knows Why NEA loves the Common Core Getting to the Core of Common Core
Ohanian Comment: When I saw NEA vice president Lily Eskelsen featured on the dais at the first SOS gathering in Washington, D. C., I understood why the group wouldn't oppose the Common Core.
While raking in dues from its 3.2 million members, NEA sells out for peanuts:
Bill and Melinda Gates Foundation Grant:
Date: October 2012
Purpose: to build and enhance teacher voice in the development and implementation of the teacher and leader Professional Growth and Effectiveness System and the common core state standards
Amount: $99,997
Term: 8 months   www.susanohanian.org/core.php?id=392
AFT Loves the Common Core Thinking Math helps schools make a smooth transition to the Common Core State Standards.
THE EXCITEMENT OVER Thinking Mathematics runs deep in Volusia County, Fla., especially at Pathways and Pine Trail elementary schools where teachers say the AFT program is making math fun and concrete for students, and helping the two schools make a seamless transition to the Common Core State Standards for Mathematics.   www.aft.org/newspubs/periodicals/at/index.cfm
NEA and AFT Initially Abandon Seattle Test Resisters Teachers in two high schools in Seattle have joined together and refused to give a standardized test. They have decided to do what, as professionals, they know is best. You would think that AFT and NEA would make this into a national issue. It is a Lexington and Concord moment. This is the moment to show the nation how much time and money is being wasted on testing.
But AFT and NEA have been silent on a national level. As Exxon Mobile continues to mislead with commercials- our professional organizations are silent. I would have a commercial on TV already.
AFT and NEA say they oppose the fixation on testing yet their actions show they are not so opposed. They should be organizing and helping teachers (around the nation) follow Seattle and refuse to give tests they feel are harmful or a waste of time and money. AFT and NEA shrugged   booksareenough.wordpress.com/2013/01/12/why-aft-and-nea-abandoned-seattle-teachers/
Wisconsin–forced dues collection in peril A federal appeals court on Friday upheld Gov. Scott Walker's law stripping most public workers of most of their collective bargaining rights. The decision does not undo a September ruling by a state circuit judge saying the law was unconstitutional as applied to school and local government workers and preventing much of it from being in effect. That ruling is under appeal. Friday's 2-to-1 ruling by a panel of the Court of Appeals for the Seventh Circuit also does not resolve other lawsuits over the law.  http://www.nytimes.com/2013/01/19/us/wisconsin-governor-wins-a-round-in-fight-over-union-bargaining-rights.html?emc=tnt&tntemail1=y&_r=0
Spy versus Spy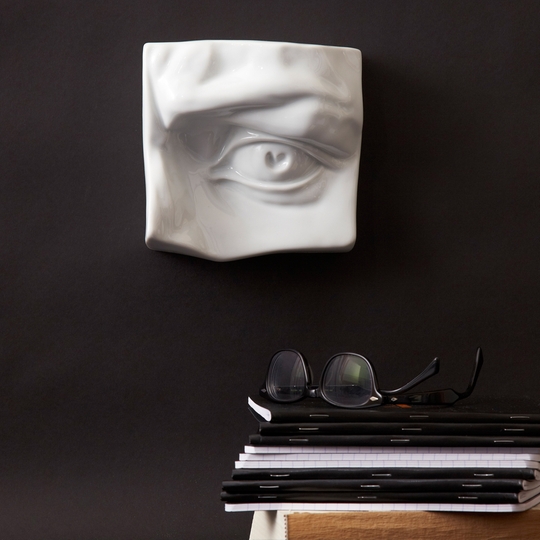 Sheila The Rat Back in 1972, Sheila O'Connor was a busy woman. She had a job in the Washington, DC office of the National Lawyers Guild. In her off time, she attended demonstrations organized by the Youth International Party (YIPPIES!), went to meetings of the Vietnam Veterans Against the War/Winter Soldier Organization, and was a committed member of a study group of the Revolutionary Union, a Maoist organization now called the Revolutionary Communist Party, USA.
She had one other job: She was a paid informant for the Federal Bureau of Investigation, code named "Reverend." truth-out.org/opinion/item/13897-a-window-into-infiltration-the-fbi-informant-file-of-sheila-louise-oconnor#13584576585761&action=collapse_widget&id=7574888
The Magical Mystery Tour
German Priests' Boundless Plots to Rape Children (how about a Priest Control Bill?) A report about child sexual abuse in the Roman Catholic Church in Germany, based on victim accounts and released by the church this week, showed that priests carefully planned their assaults and frequently abused the same children repeatedly for years. …"I found particularly devastating the perpetrators' lies to their under-aged victims that their actions were an expression of a loving bond with God," he said Thursday. Claudia Adams, who said she was assaulted as a child in a preschool run by the church in a village near Trier, works through her trauma by blogging about the abuse scandal. The priest who abused her "told me that I was now 'closer to God,' " she said in a telephone interview on Friday from her home near Trier.
The church's credibility regarding its commitment to an impartial investigation suffered a fresh blow last week when the bishops canceled an independent study into the abuse scandal amid allegations by the independent investigator, Christian Pfeiffer, that the church was censoring information….Germans were further outraged by reports this week that two Roman Catholic hospitals in Cologne had refused to carry out a gynecological examination on a 25-year-old suspected rape victim. An emergency doctor who had helped the woman told the newspaper Kölner Stadt-Anzeiger that the hospitals cited ethical objections to advise women on unwanted pregnancies and on steps that can be taken to prevent them, like the morning-after pill.  http://www.nytimes.com/2013/01/19/world/europe/report-details-sexual-abuse-of-children-by-german-priests.html?ref=global-home
Trial begins for Teacher and Priest Accused of Altar Boy Abuse A Roman Catholic priest and a schoolteacher sexually abused a 10-year-old altar boy at different times more than a decade ago, assaulting him in a church sacristy in Northeast Philadelphia and in the back of a car, a prosecutor alleged on Monday.   www.nytimes.com/2013/01/15/us/trial-begins-for-philadelphia-priest-and-teacher-accused-of-sexually-abusing-altar-boy.html?_r=0
Cold Magic Prepped in Detroit Detroit police found the body of a 93-year-old man today — stuffed inside a freezer in his son's basement — after investigators said the son stole the body and casket from a Detroit cemetery on Monday.
The body of Clarence Bright was found in a home in the 4700 block of Eastlawn, Sgt. Eren Stephens said. It was in a new freezer in the basement, according to a police source.  The man's 48-year-old son reportedly told family members on Monday that he stole his father's body from Gethsemane Cemetery on the city's east side that morning to resurrect him through prayer, the source said.  http://www.freep.com/article/20130115/NEWS01/130115013/Body-stolen-from-cemetery-found-stuffed-in-son-s-freezer-police-said?odyssey=tab|topnews|text|FRONTPAGE
The Best and Worst Things in the History of the World
The capitalist press wants us to forget…..below….we remember…too funny.
below, Martin Luther King removes burned cross from his lawn, 1960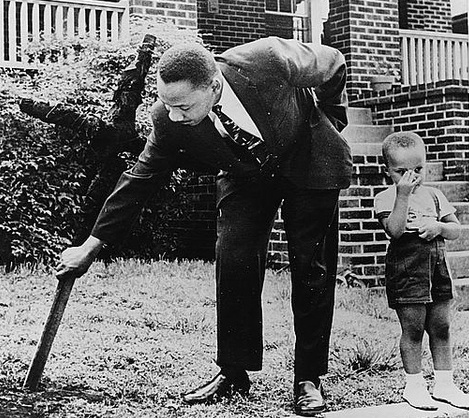 Tricky Dick and the Missing Story of His October 1968 Surprise he Oval Office conversation on June 17, 1971, is the first transcript in Stanley I. Kutler's Abuse of Power, a book of Nixon's recorded White House conversations relating to Watergate, and suggests Nixon had been searching for the 1968 file for some time.
"Do we have it?" a perturbed Nixon asked his chief of staff H.R. "Bob" Haldeman. ""I've asked for it. You said you didn't have it."
Haldeman responded, "We can't find it."
National Security Adviser Henry Kissinger added, "We have nothing here, Mr. President."
Nixon: "Well, damnit, I asked for that because I need it."
Kissinger: "But Bob and I have been trying to put the damn thing together."
Haldeman: "We have a basic history in constructing our own, but there is a file on it."
Nixon: "Where?"
Haldeman: "[Presidential aide Tom Charles] Huston swears to God that there's a file on it and it's at Brookings."
Nixon: "Bob? Bob? Now do you remember Huston's plan [for White House-sponsored break-ins as part of domestic counter-intelligence operations]? Implement it."
Kissinger: "Now Brookings has no right to have classified documents."
Nixon: "I want it implemented. … Goddamnit, get in and get those files. Blow the safe and get it."
Haldeman: "They may very well have cleaned them by now, but this thing, you need to –"
Kissinger: "I wouldn't be surprised if Brookings had the files."
Haldeman: "My point is Johnson knows that those files are around. He doesn't know for sure that we don't have them around."
But Johnson did know that the file was no longer at the White House because he had ordered Walt Rostow to remove it in the final days of his own presidency.
On June 30, 1971, Nixon again berated Haldeman about the need to break into Brookings and "take it [the file] out." Nixon even suggested using former CIA officer E. Howard Hunt (who later oversaw the two Watergate break-ins in May and June of 1972) to conduct the Brookings break-in.
"You talk to Hunt," Nixon told Haldeman. "I want the break-in. Hell, they do that. You're to break into the place, rifle the files, and bring them in. … Just go in and take it. Go in around 8:00 or 9:00 o'clock."
Haldeman: "Make an inspection of the safe."  http://consortiumnews.com/2012/10/22/the-october-surprise-mysteries/
An  Offer, below, of the classic end for tv news
So Long
Vince Vincent Sombrotto, who as a rank-and-file letter carrier led a wildcat strike that shut down post offices across the country in 1970, prompting President Richard M. Nixon to call out the National Guard, and who went on to lead one of the nation's most powerful postal workers' unions for 24 years, died on Jan. 10 at a hospital near his home in Port Washington, N.Y. He was 89.  http://www.nytimes.com/2013/01/17/nyregion/vincent-sombrotto-leader-of-1970-postal-strike-dies-at-89.html?ref=obituaries
and happy birthday