We Say Fight Back!
The largest prison strike in U.S. history has been going on for nearly a week, but there's a good chance you haven't heard about it. For months, inmates at dozens of prisons across the country have been organizing through a network of smuggled cellphones, social media pages, and the support of allies on the outside. The effort culminated in a mass refusal to report to prison jobs on September 9, the anniversary of the 1971 Attica prison uprising.
"This is a call to action against slavery in America," organizers wrote in an announcement that for weeks circulated inside and outside prisons nationwide, and that sums up the strikers' primary demand: an end to free prison labor. "Forty-five years after Attica, the waves of change are returning to America's prisons. This September we hope to coordinate and generalize these protests, to build them into a single tidal shift that the American prison system cannot ignore or withstand."https://theintercept.com/2016/09/16/the-largest-prison-strike-in-u-s-history-enters-its-second-week/
Congratulations on the Publication of
and the release of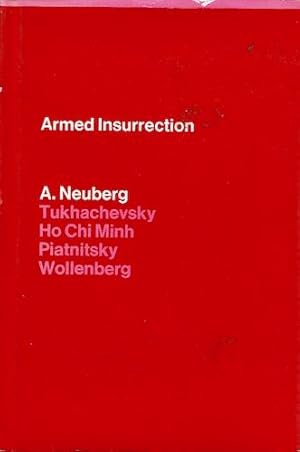 12 officers injured as protests break out in Charlotte after police fatally shoot man
Police in North Carolina shot and killed a black man they said was armed outside an apartment complex in Charlotte on Tuesday, setting off a tense confrontation between police and protesters that continued late into the night. The officer involved was also black, police told the Washington Post.
A large crowd of demonstrators began gathering near the scene of the shooting Tuesday evening to protest the killing of Keith Lamont Scott, with some people chanting "black lives matter" and "hands up, don't shoot." News reports and posts on social media showed police in riot gear firing tear gas and rubber bullets at the demonstrators and some people smashing out the windows of police cars.
Police said 12 officers were injured during the demonstrations, one of them hit in the face with a rock. At least seven people were taken from the demonstration and treated for non-life threatening injuries, the Charlotte Observer tweeted.  www.washingtonpost.com/news/morning-mix/wp/2016/09/21/protests-break-out-in-charlotte-after-police-fatally-shoot-man-they-say-wielded-firearm/?hpid=hp_hp-top-table-main_mm-charlotte-1220am%3Ahomepage%2Fstory
How Racial Disparity Does Not Help Make Sense of Patterns of Police Violence
I want simply to draw attention to how insistence on reducing discussion of killings of civilians by police to a matter of racism clouds understanding of and possibilities for effective response to the deep sources of the phenomenon.
Breakdown Of US Citizens Killed By Cops In 2016
In the U.S. a total of 509 citizens have been killed this year alone by police. The body count for the previous year stands at a grand total of 990 people shot dead, according to the Washington Post. As the below infographic from Statista shows, most of those killed by police are male and white. Slightly more than half of the unarmed killed are Caucasian, as well as the majority who had toy guns. 123 of those shot were African Americans. This is a relatively high share, keeping in mind that 12 percent of African Americans belong to that ethnic group. The "Other" category is comprised of Asia-Pacific Islander Americans and Native Americans.
You will find more statistics at Statista
What's also disturbing is that according to the data compiled by the Washington Post a big proportion of those killed obviously showed signs of mental illness. Of the 509 killed this year at least 124 were thought to be suffering from such conditions.
Many of those killed carried guns according to police records. In at least 22 cases officers mistook toy guns for the real thing.
Black Lives Matter and the Struggle for Freedom
Taylor shows that leading figures and organizations in the 1960s and '70s moved towards systemic, structural critiques of racism and U.S. society. Dr. King said that the black movement was "forcing America to face all of its interrelated flaws—racism, poverty, militarism, and materialism"…One of the most important changes to the landscape of the historic black freedom struggle has been the rise of a black political elite. When twenty-five-year-old Freddie Gray was murdered by Baltimore police—a cell phone video showed him being "disappeared" into a police van, emerging hours later with his spinal cord cut nearly in half—the city erupted in protest. However, "this was no Ferguson." "What distinguishes Baltimore from Ferguson and North Charleston [where a black man, Walter Scott, was gunned down by a white police officer two weeks before Freddie Gray was murdered in Baltimore] is that the black political establishment runs the city," Taylor writes. "African Americans control virtually the entire political apparatus." Black elected officials were quick to condemn the mostly black demonstrators.
Mayor Stephanie Rawlings-Blake and President Obama both condemned them as "criminals" and "thugs." Just like the white-dominated political establishment in Ferguson, Baltimore's black political establishment did not hesitate to call out city and state troops to clear the protesters off the streets. "When a Black mayor, governing a largely Black city, aids in the mobilization of a military unit led by a black woman to suppress a black rebellion, we are in a new period of the Black freedom struggle."…
some activists raise the model of disruptive actions by small groups to a political principle. Taylor argues instead that genuine liberation requires transcending capitalism, which in turn means building a movement that can, at some point, collaborate in highly coordinated ways on a large scale. She quotes historian Barbara Ransby: "If we think we can all 'get free' through individual or uncoordinated small-group resistance, we are kidding ourselves." And if our goal in the long term is to achieve a mass movement, in the short term, she writes, decentralized and "leaderless" organizing can make it harder for new people to join. As Taylor cautions, "at a time when many people are trying to find an entry point into anti-police activism and desire to be involved, this particular method of organizing can actually narrow opportunities for the democratic involvement of many in favor of the tightly knit workings of those already in the know."21 Other important debates she takes up include the role of private foundations and philanthropy in contemporary activism and the importance of formulating and fighting for winnable demands, while keeping our eyes on the proverbial prize of black liberation. monthlyreview.org/2016/09/01/black-lives-matter-and-the-struggle-for-freedom/
42% of young Americans support capitalism, and 33% say they support socialism. A detailed report on the poll's findings is available online at bit.ly/IOPSpring16Poll.  iop.harvard.edu/youth-poll/harvard-iop-spring-2016-poll
AT LEAST HALF OF YOUNG PEOPLE HAVE NEGATIVE VIEWS OF SECRETARY CLINTON, AND SIMILAR NUMBERS DO NOT FIND HER HONEST AND TRUSTWORTHY.Analysis from CIRCLE, which studies youth voting trends
Young voters to Clinton: We can't stand you
STATE COLLEGE, PA. Students all over Penn State University agree on this much about Hillary Clinton: "She's slimy," said Anay Pope.
And Pope, 25, is a Clinton supporter. For the moment.
Clinton's poll numbers are sagging, and the biggest reason is that she's plunging among young voters. A Quinnipiac University pollthis month found that in a four-way race, Clinton is up 5 points nationally with 18- to 34-year-old voters, down from a 24-point lead just a month before.
Just days ahead of the first debate Monday and less than two months before voting ends, interviews with more than 30 young voters in the battleground state of Pennsylvania underscore her two challenges: Many young voters are taking serious looks at Donald Trump as well as Libertarian Gary Johnson and the Green Party's Jill Stein. And many are debating whether they even want to vote this year. www.mcclatchydc.com/news/politics-government/election/article103298997.html#emlnl=Morning_Newsletter#storylink=cpy
The Little Red Schoolhouse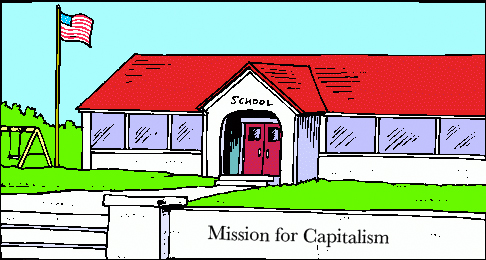 Innocently enough, schools now begin to open for the 2016-2017 school year.
It is not, however, an innocent time.
To address the current electoral spectacle alone: the consolidation of fascism via the inseparable bonds of imperialism and opportunism–sums it up for me.
Such is the context of the routine: buying school clothes, fun lunch-boxes, the anticipation of new friends, the anxiety of new teachers–and old–administrators counting bodies to match facilities, and much more.
Even so, as schools open throughout the US, one typically ignored question needs to be asked in every classroom: Why have school? Why are we here?
Let's step back a moment in order to put school in its proper, social, perspective.
Schools are the centripetal organizing point of de-industrialized North American life, and much of life elsewhere.  www.counterpunch.org/2016/08/16/why-have-school-blood-and-money-versus-reason/
Program Touted as the Great Hope for Lincoln High Is Falling Apart
Anyon: "Doing school reform without social and economic reform is like washing the air on one side of a screen door." Lincoln High is glaring proof
Since 2007, change has been the one constant at Lincoln High school. The school has been restructured and rebranded multiple times, with each reform pitched as a solution.
Students flocked when the school reopened in 2007 after a $129 million rebuild – so many, in fact, that teachers didn't have enough supplies for its students. Lincoln was reopened with four separate academies under a single masthead – the so-called schools-within-a-school model. But when progress lagged under that model, it moved back to a traditional high school structure.
In December 2013, former school board trustee Marne Foster declared a "state of emergency" at Lincoln High.
By that point, Lincoln had become the most avoided high school in the district. Enrollment dropped from 2,300 students to 1,550 within six years. At the time, Foster said 1,000 students who lived within Lincoln boundaries chose charter schools, or schools in different parts of town, over their neighborhood high school.  www.voiceofsandiego.org/topics/education/program-touted-great-hope-lincoln-high-falling-apart/
Below, Lincoln High, San Diego
Segregating the Suburbs  When the high school in Eastpointe recently welcomed the football team from Lakeview High, it was a homecoming of sorts.
That's because nearly 700 students from Eastpointe actually attend school in Lakeview, a public school district five miles away in St. Clair Shores. As it happens, many of the students who left Eastpointe for Lakeview are white.
So it was that on a cool September evening, most students and fans on the home team's side of the football field were African American, while many of their white neighbors filled the Lakeview side. It was a sight that saddened Jennifer Ward, head of the band boosters.
A lifelong Eastpointe resident, Ward, who is white, graduated from the high school in 1988, when almost everyone in the district looked like her. Eastpointe was called East Detroit back then, but residents soon changed its name to distance this blue-collar city in Macomb County from the crime-soaked image of its neighbor to the south. The only vestige of its old name is in its schools, which are still called East Detroit Public Schools. ..
Almost 50 years ago, the Kerner Commission, formed to study the causes of urban unrest in Detroit and other cities, concluded that African-Americans and whites in the United States were moving toward "separate and unequal" societies, including in the classroom.
Today, Michigan's school choice law has led to several districts that are far more majority white, while creating additional districts in which minority students are in the majority, a Bridge magazine analysis of state enrollment records shows.http://www.freep.com/story/news/local/michigan/detroit/2016/09/20/schools-choice-creating-white-flight-metro-detroit/90509180/
WSU Board of Governors will now publicly vote on president's $25,000 bonus
After insisting they did nothing wrong by secretly approving a $25,000 bonus for Wayne State University President M. Roy Wilson, the elected Board of Governors will now vote on the generous payout at its next public meeting on Sept. 23.
The decision was announced after Motor City Muckraker questioned whether the board violated the Michigan Constitution and Open Meetings Act by voting privately and over the phone on a bonus that bumped Wilson's base salary to $522,000.
After declining interview requests for nearly a month, Board Chairman Gary Pollard finally broke his silence by issuing a statement through the university's spokesman.  "The Wayne State Board held one Executive Committee meeting in July, on a personnel matter," Pollard's statement reads. "The action taken at that meeting will be ratified at the Board's next public meeting, in September, as is standard board practice."  motorcitymuckraker.com/2016/09/08/wsu-board-governors-will-now-publicly-vote-presidents-25000-bonus/
It's no secret that Wayne State University under President M. Roy Wilson is no fan of the media.
The publicly funded university routinely declines to answer basic questions and has criticized media coverage in e-mails to faculty members.
The university went a step further when someone recently posted a flyer of Motor City Muckraker's Steve Neavling at the university's Alumni Affairs office at the Tierney Mansion, warning that he is "dangerous" and should not be "let in (the) building." The flyer appears to be an inside job because it includes the non-public cell phone number of Wayne State Police Chief Anthony Holt, who said he was unaware of the flyer, does not condone it and is looking into the matter. We blurred the chief's cell phone number in the photo.
The warning was posted next to an unrelated flyer from the president's wife, Jacqueline Wilson, who works at the mansion and was the subject of a recent Freedom of Information Act request filed by Motor City Muckraker. Both flyers were posted with the same clear plastic tape. Jacqueline Wilson, who uses Chief Holt as a personal chauffeur, did not respond to our call or text message this morning.
University spokesman Matt Lockwood, who has declined to answer basic questions about the university's enrollment numbers and the suspension of the math requirement, said Wayne State did not "sanction" the flyer.  …..
Motor City Muckraker launched an investigation into Wayne State this year after the university raised tuition by 4.2%, while continuing to deplete cash reserves on cosmetic changes at the school. We revealed a controversial gift agreement involving the new Mike Ilitch School of Business that puts students at risk and a secret meeting in which the Board of Governors approved a $25,000 bonus to President Wilson. Two top rating agencies also downgraded the university's outlook to "negative" because of declining enrollment and dwindling cash reserves.
The coverage has prompted outcry from students, faculty members and taxpayers, who plan to attend Friday's Board of Governors meeting to protest the $25,000 bonus to President Wilson, whose base salary jumped to $522,000. By contrast, former President Allan Gilmour received a $400,000 salary in 2011. motorcitymuckraker.com/2016/09/20/wsu-flyer-muckrakers-neavling-dangerous-not-allowed-campus-building/
below, one of many Detroit schools in ruins.
Detroit Parents sue Snyder, saying Detroit students lack 'fighting chance'
The lawsuit says students in Detroit don't have adequate supplies, the textbooks are outdated, classrooms are overcrowded, and school buildings are dangerous.
"In one elementary school, the playground slide has jagged edges, causing students to tear their clothing and gash their skin, and students frequently find bullets, used condoms, sex toys, and dead vermin around the playground equipment," the lawsuit reads.
The lawsuit also says students are taught by insufficient or unqualified staff, with many schools lacking properly trained teachers assigned to classes within their area of expertise…..
Renee Schenkman, a former teacher at Experiencia, said her job felt like a "veritable 'Hunger Games.'"
"Our ceiling leaked. In my second year, after multiple attempts to fix the problem, our building manager settled for putting up caution tape in the corner of my classroom," she said.
Student Jamarria Hall, 16, said Osborn Evergreen has broken water fountains and textbooks held together by tape. He said he heard about the lawsuit when attorneys approached students after a basketball game in mid-August, looking for people who would be interested in sharing their stories.
"I believe we're getting failed as a whole …," he said. "If you put a 12th grade reading book in front of us, a lot of us students probably wouldn't be able to read it.  www.freep.com/story/news/education/2016/09/13/detroit-literacy-lawsuit/90297804/
The International Economic War of the Rich on the Poor

Study: US is an oligarchy, not a democracy
The US is dominated by a rich and powerful elite.
So concludes a recent study by Princeton University Prof Martin Gilens and Northwestern University Prof Benjamin I Page.
This is not news, you say.
Perhaps, but the two professors have conducted exhaustive research to try to present data-driven support for this conclusion. Here's how they explain it:
Multivariate analysis indicates that economic elites and organised groups representing business interests have substantial independent impacts on US government policy, while average citizens and mass-based interest groups have little or no independent influence.
In English: the wealthy few move policy, while the average American has little power.
The two professors came to this conclusion after reviewing answers to 1,779 survey questions asked between 1981 and 2002 on public policy issues. They broke the responses down by income level, and then determined how often certain income levels and organised interest groups saw their policy preferences enacted. www.bbc.com/news/blogs-echochambers-27074746
Refugees fleeing the land of the GOP are finding succor in Clinton's big tent. Clinton's New Democrats are actively courting the conservatives being pushed out of the GOP by the embarrassing Mr. Trump.
The ruling elites are practically unanimously opposed to Trump for two reasons: he's unreliable and he is not a good snake oil salesman for their cause. Those of us to the left of Attila the Hun also oppose Trump, but not for the same reasons. See, for instance, Peace and Freedom Party presidential candidate Gloria La Riva's description of Trump as a "disgusting bigot, the embodiment of the worst excesses of the capitalist system."
First, the ruling elites find Trump untrustworthy to carry their water. Maybe Trump will come around on "free trade" issues or maybe he won't. But with Clinton they have a proven faithful servant.
Back in 2008, when Wall Street demanded a bailout with no strings attached, mainstream Republican President Bush devotedly accommodated the banksters as did Democratic presidential candidate Obama. But Republican presidential candidate McCain thought that some conditions should be put on this gift of free money from the American tax payers.
That is when former CEO of Goldman Sachs and architect of the bailout, Hank Paulson – incidentally serving as Bush's treasure secretary – blackmailed McCain to either genuflect to Wall Street, or Paulson would come out publically for Obama. Wall Street got the bailout and later trillions of dollars more under Obama's "quantitative easing." The financial elite migrated en masse to the new Democrats.
That migration continues with Hillary Clinton, Wall Street's anointed retainer.  www.counterpunch.org/2016/09/16/trump-is-the-symptom-clinton-is-the-disease/
Hillary might want to take a look in the mirror when searching out deplorable Americans. t's not for nothing that Hillary Clinton is known on Wall Street as "Lady Klynton Kissinger Sachs." The consistently war-hawkish Clinton is the quintessential power-elite and ruling-class insider.  She was minted and socialized at such ruling-class institutions as Oxford, Yale Law, Rose Law, the Wal-Mart board of directors, the Democratic Leadership Council (the DLC – more on that organization below), the globalist Clinton Foundation, the CFR and the U.S. State Department. She and her husband "operate in … a world awash in money and connections … [a] very privileged place," as The New York Times' Carolyn Ryan recently said. She is the candidate of campaign finance and of (exorbitant) speaking-fee choice for Goldman Sachs, Citigroup, the CFR, the Chicago Mercantile Exchange, Robert Rubin and the rest of the nation's transnationally oriented corporate and financial aristocracy—including a remarkable number of pinstripe Republicans who do not trust Trump.  www.counterpunch.org/2016/09/19/hillary-clintons-basket-of-deplorables/
Last year, 15.6 percent of the City of San Diego's population was living below the poverty rate, almost unchanged from 15.7 percent in 2014, according to United States Census Bureau numbers released today (September 15).
Median family income was $67.871, essentially unchanged from 2014's $67,879, noted Peter Brownell, research director of San Diego's Center on Policy Initiatives.
Earlier this week, economists were exulting that United States income gains are finally going to the middle class. However, the inflation-adjusted incomes of most American households are still smaller than in the late 1990s, according to the New York Times.
San Diego median household incomes topped the nation's last year — $67,871 to $56,516, but San Diego's cost of living is more than 42 percent higher — much worse than the nation's. Kelly Cunningham, an economist connected with National University, suspects that the San Diego poverty rate "is actually higher than it is portrayed" because of the high cost of living here.
Because of that high cost of living, "Families have to make impossible choices and sacrifices to survive,"  www.sandiegoreader.com/news/2016/sep/15/ticker-born-poor-san-diego/
Wage gap between white and black Americans is worse today than in 1979
Black Americans today earn even less relative to their white counterparts than they did in 1979, according to a new report by the Economic Policy Institute (EPI).
The report, released by the left-leaning thinktank on Tuesday, shows that the gap between wages of both black and white men and black and white women has widened over the last 36 years.
Black men's average hourly wages went from being 22.2% lower than those of white men in 1979 to being 31% lower by 2015. For women, the wage gap went from 6% in 1979 to 19% in 2015.
"The finding that stands out the most, our major result, is that the racial wage gaps were larger in 2015 than they were in 1979. That's huge because the impression people have, in general, is we know there's still racism in this country, but we think or at least believe that it's getting better," said Valerie Wilson, director of the EPI's program on race, ethnicity and the economy and one of the report's authors.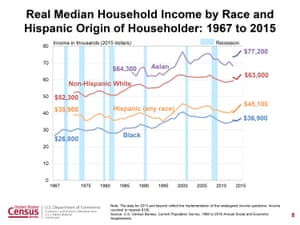 The EPI report comes a week after the US Census Bureau found that in 2015, median income for white Americans went up 4.4% and that of black Americans went up by 4.1%. While everyone's income went up in 2015, a large racial divide remains. The median household income for white Americans in 2015 was $63,000. That's 70% more than the median household income of black Americans, which was $36,898….
The report was unequivocally grim for black women, especially those who are young. The researchers found that the current wave of inequality has hit young black women the hardest. Since 2000, when the gap began widening, it's black women just entering the workforce who have seen their wages fall the farthest compared with their white peers.
The wage gap between white and black workers is still at its largest between men. But since 1979, the gap has grown fastest among women. Thirty-seven years ago, black women earned only 6% less than white women. Today, black women earn 19% less than white women. Differences in educational attainment and other factors, like the fact that black women are more likely to work in the south, explain only a third of that gap.
You can see this trend writ small among highly educated black women, Wilson said. At the beginning of the 1980s, black women with a college degree or higher and white women with a college degree or higher earned roughly the same wages. But today, wages for black women with a college degree or higher are 12.3% less than those of their white counterparts. That is double the disparity experienced by black women with only a high school degree.  www.theguardian.com/us-news/2016/sep/20/wage-gap-black-white-americans.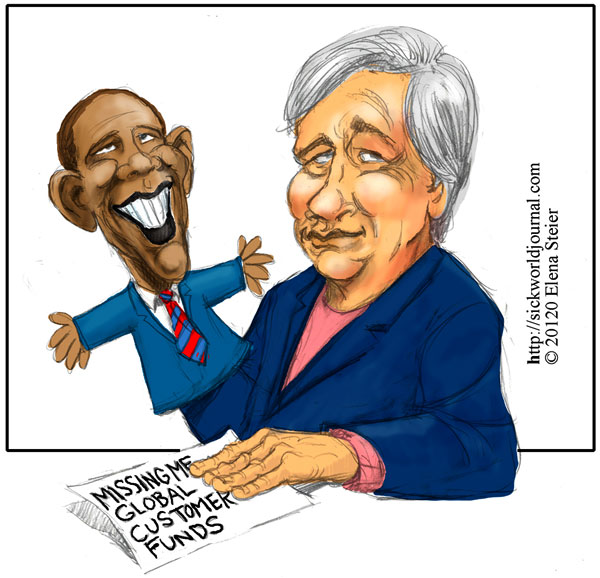 Naughty Boys at JP Morgan dodge criminal charges once again The actions from banking regulators would come on top of the roughly $200 million that JPMorgan is expected to pay to the federal prosecutors in Brooklyn and the S.E.C., the people briefed on the matter said, the majority of which would go to the S.E.C.
With prosecutors, the bank appears to have scored a moral victory by avoiding criminal charges, the people briefed on the matter said. Instead of facing charges, the bank negotiated a rare nonprosecution agreement.  www.nytimes.com/2016/09/23/business/dealbook/jp-morgan-may-face-new-scrutiny-in-china-hiring-case.html
The International Hot War of the Rich on the Poor
The Miramar (San Diego) Air Show drew more than 600,000 war-worshiping people, thousands of children, over the weekend of September 23. The wall of flame is napalm.
Saudi Arabia appears to be using U.S.-supplied white phosphorus in its war in Yemen
Saudi Arabia appears to be using U.S.-supplied white phosphorus munitions in its war in Yemen, based on images and videos posted to social media, raising concerns among human rights groups that the highly incendiary material could be used against civilians.
Under U.S. regulations, white phosphorus sold to other countries is to be used only for signaling to other troops and creating smoke screens. When the munition explodes, it releases white phosphorus that automatically ignites in the air and creates a thick white smoke. When used against soldiers or civilians, it can maim and kill by burning to the bone.
It is unclear exactly how the Saudis are using the munitions, but the government has already received widespread condemnation for its indiscriminate bombing in civilian areas since its campaign against rebel forces in Yemen began in 2015.https://www.washingtonpost.com/news/checkpoint/wp/2016/09/19/saudi-arabia-appears-to-be-using-u-s-supplied-white-phosphorus-in-its-war-in-yemen/?hpid=hp_hp-more-top-stories_cp-saudiarabia-215pm%3Ahomepage%2Fstory
Obama Vetoes Bill to Let 9/11 Families Sue Saudi Arabia
President Barack Obama on Friday vetoed controversial legislation aimed at helping the families of the victims of the September 11th attacks sue Saudi Arabia — a move that sets up an emotionally-charged, election year showdown between an outgoing commander-in-chief and members of his party who supported the bill.
The measure, which was unanimously passed by both the House and Senate, enables the families of victims of the September 11th attacks to sue Saudi Arabia if that country is found legally liable for helping support the deadliest terrorist acts on U.S. soil. Fifteen of the 19 terrorists were Saudi and that nation's leaders have previously opposed the legislation and denied involvement.  www.nbcnews.com/news/us-news/obama-vetoes-bill-let-9-11-families-sue-saudi-arabia-n652911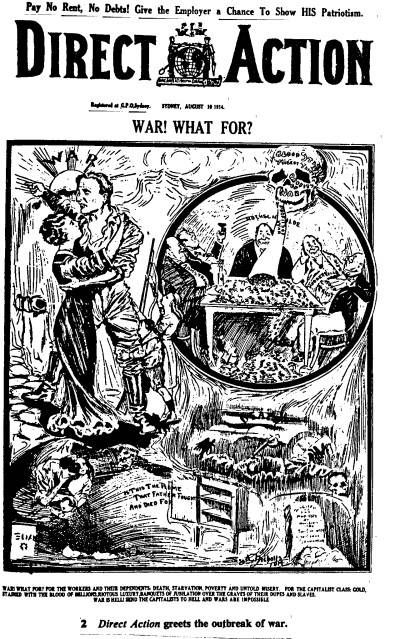 Today's military is fatter than ever. For the first time in years, the Pentagon has disclosed data indicating the number of troops its deems overweight, raising big questions about the health, fitness and readiness of today's force.
About 7.8 percent of the military — roughly one in every 13 troops — is clinically overweight, defined by a body mass-index greater than 25. This rate has crept upward since 2001, when it was just 1.6 percent, or one in 60, according to Defense Department data obtained by Military Times. And it's highest among women, blacks, Hispanics and older service members…Compared to the U.S. civilian population, the rate of overweight troops is far smaller. About 70 percent of the adult American population is clinically overweight or obese, according to data from the U.S. Centers for Disease Control. www.militarytimes.com/articles/the-us-military-has-a-huge-problem-with-obesity-and-its-only-getting-worse
Hersh on Benghazi, Rat Line, Obama, and Hillbillary
..In January, the Senate Intelligence Committee released a report on the assault by a local militia in September 2012 on the American consulate and a nearby undercover CIA facility in Benghazi, which resulted in the death of the US ambassador, Christopher Stevens, and three others. The report's criticism of the State Department for not providing adequate security at the consulate, and of the intelligence community for not alerting the US military to the presence of a CIA outpost in the area, received front-page coverage and revived animosities in Washington, with Republicans accusing Obama and Hillary Clinton of a cover-up. A highly classified annex to the report, not made public, described a secret agreement reached in early 2012 between the Obama and Erdoğan administrations. It pertained to the rat line. By the terms of the agreement, funding came from Turkey, as well as Saudi Arabia and Qatar; the CIA, with the support of MI6, was responsible for getting arms from Gaddafi's arsenals into Syria. A number of front companies were set up in Libya, some under the cover of Australian entities. Retired American soldiers, who didn't always know who was really employing them, were hired to manage procurement and shipping. The operation was run by David Petraeus, the CIA director who would soon resign when it became known he was having an affair with his biographer. (A spokesperson for Petraeus denied the operation ever took place.)  www.lrb.co.uk/v36/n08/seymour-m-hersh/the-red-line-and-the-rat-line
below, Ronald Reagan meeting with the future Taliban
How Corruption Defeated Afghan Reconstruction
You don't change Afghanistan — Afghanistan changes you
Americans should study Russia and understand both how badly the United States failed to rebuild Afghanistan — and how dire the consequences may be.
"We thought that we were civilizing a backward country by exposing it to television, to modern bombers, to schools, to the latest models of tanks, to books, to long-range artillery, to newspapers, to new types of weapons," Soviet journalist Artyom Borovik wrote of the Soviet-Afghan conflict in his book Hidden War.
"But we rarely stopped to think how Afghanistan would influence us. In Afghanistan, we bombed not only the detachments of rebels and their caravans, but our own ideals as well."
The Soviets went to war in 1979 and spent nine years chasing ghosts in the mountains and desert. When the soldiers came home, they brought those ghosts with them. Already in trouble before the war started, the Soviet Union collapsed.
The Soviet-Afghan conflict birthed a generation of disillusioned Russian soldiers who brought home both wounded psyches and a new understanding of corruption. In the streets of Kabul and on the tushaks of the Korengal, the Soviet leaders learned a whole new way to cheat the system.
They brought it home with them and those lessons helped shape the surreal, corrupt kleptocracy that is the Russian Federation. This is how it's always been in the graveyard of empires. Any conqueror that tries to tame Afghanistan quickly learns the land and its people are immovable.
The United States has been at war in Afghanistan for 15 years. In that time, ore than 2,000 American soldiers have died, the Taliban is still a political power and corruption has soaked the American taxpayer for billions of dollars.
Congress created the Office of the Special Inspector General for Afghanistan Reconstruction in 2008 to investigate America's reconstruction efforts, determine how they might go better and root out the corruption.
Congress bit off more than it could chew. Now, seven years into the task, SIGAR is releasing detailed, interactive reports assessing America's mission in Afghanistan. The assessment isn't pretty.
SIGAR released this first report, Corruption in Conflict, on Sept. 14, 2016. It opens with a quote from Ryan Crocker, former U.S. ambassador to Afghanistan. "The ultimate point of failure for our efforts … wasn't an insurgency," Crocker said. "It was the weight of endemic corruption."  ..https://warisboring.com/how-corruption-defeated-afghan-reconstruction-5de018a66da2#.cp5s9rr8i
The Littoral Combat Ship USS Coronado (LCS-4) has suffered an engineering casualty in route to Singapore and is returning to Hawaii to assess the damage, Navy officials told USNI News on Tuesday.
The ship suffered the casualty on Monday, three days out from Joint Base Hickam-Pearl Harbor and two months into a Western Pacific deployment.  (The littoral class ships may prove useless) news.usni.org/2016/08/30/lcs-uss-coronado-suffers-engineering-casualty-returning-pearl-harbor
The Emergence of Fascism as a Popular Mass Movement
If American military personnel alone were selecting the next president, the contest would be a dead heat between Republican nominee Donald Trump and Libertarian candidate Gary Johnson, according to an exclusive new survey by Military Times and Syracuse University's Institute for Veterans and Military Families.
Conducted in September, it is the first scientific breakdown of voting preferences among service members, and includes more than 2,200 responses from active-duty troops. And it shows a very different race than the one playing out on the broader national stage.
Among the entire military force, Trump leads Johnson 37.6 percent to 36.5 percent, within the study's 2 percent margin of error. Democratic presidential www.militarytimes.com/articles/this-poll-of-the-us-military-has-gary-johnson-tied-with-donald-trump-in-the-race-for-presidente Hillary Clinton trails as a distant third-place choice
A Synopsis of Fascism And Social Revolution By R. Palme Dutt (published 1936)
Introduction
Fascism is an inevitable result of capitalism and its decay if the social revolution is delayed. (more richgibson.com/synopsisfascim.htm)
Mass Murderer Worked for TSA Twenty years after killing his wife and unborn baby, Gregory Green was granted Transportation Security Administration clearance and worked for LSG Sky Chefs at Detroit Metro Airport for the past year, officials said.
Green is back in jail Friday on charges that he bound and tortured his new wife, Faith Green, early Wednesday before making her watch him fatally shoot her two older children from a previous relationship. He also is suspected of killing the couple's two younger daughters by carbon monoxide poisoning.
Green previously spent 16 years in prison for fatally stabbing his former wife Tonya Green, who was six months pregnant. The July 14, 1991, attack also killed their unborn child.
Green in 1991 called police after the attack to report the incident; police say he did the same after Wednesday's slayings. He pleaded no contest in 1992 and received a 15-25-year sentence.  www.detroitnews.com/story/news/local/wayne-county/2016/09/23/suspect-slayings-got-tsa-clearance-worked-metro/90922612/
Solidarity for Never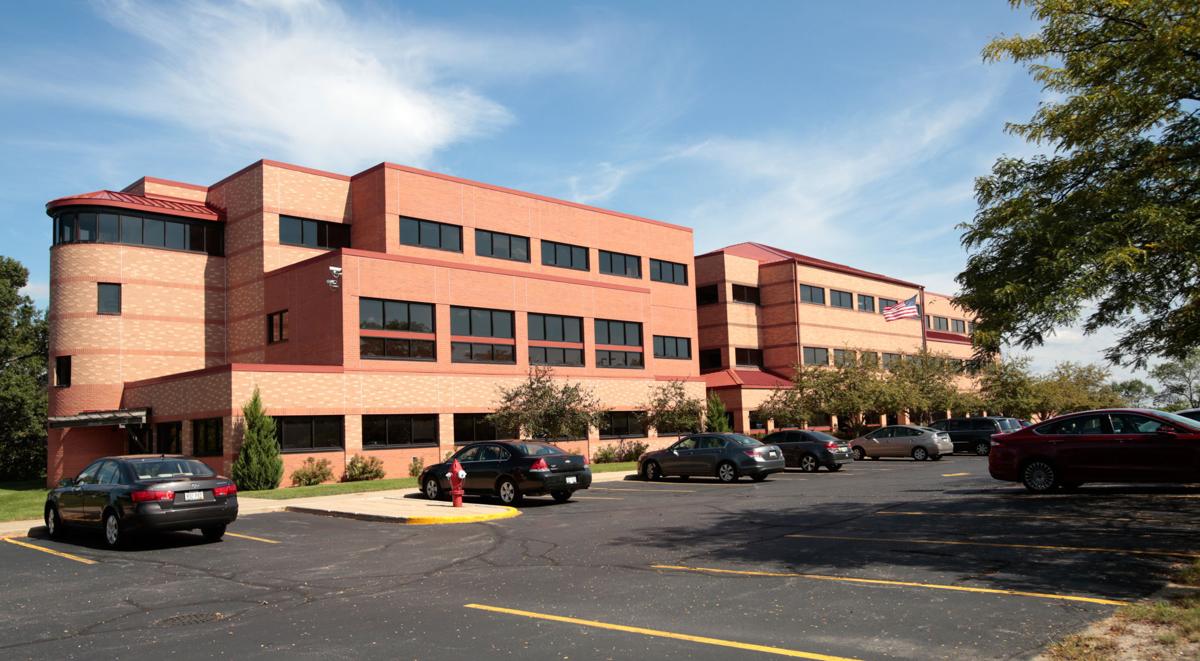 So Long Fancy Digs: Wisc. E.A selling building 
The state's largest teachers union, which has experienced a big drop in membership after lawmakers curtailed public-sector collective bargaining, is selling its Madison headquarters.
The Wisconsin Education Association Council is asking $6.9 million for its 51,000-square-foot building and nearly 40 acres as the union seeks to stem the tide of diminishing funding since Republicans in 2011 passed Act 10.
John Walsh, a real estate broker for commercial real estate firm Lee & Associates, confirmed that the property, at 33 Nob Hill Road on the city's South Side, is for sale. An onlinelisting shows a posting date of Feb. 8.
"I think they're downsizing because of Act 10," said Walsh, who deferred further comment to WEAC.
A newsletter written in November by WEAC's new vice president, Peggy Wirtz-Olsen, notes, "WEAC voted to put the WEAC building up for sale" at an October meeting….
WEAC's membership has decreased by more than half from the union's 98,000-member levels before Gov. Scott Walker signed Act 10 in 2011.
As of February 2015, a WEAC official told the State Journal the union represented about 40,000 public school employees.
 At the same time, WEAC's lobbying dollars also have dropped dramatically.
A decade ago, WEAC spent $1.5 million on lobbying during the 2005-06 legislative session, state records show.
The next session, that figure was $1.1 million. During the two sessions leading up to the passage of Act 10, WEAC spent $2.5 million and $2.3 million, respectively.
Michigan teachers demoralized, union survey says "Vote Hillbillary"
"…some of those issues include dissatisfaction with standardized testing and with the new statewide teacher evaluations."
Those evaluations are required under a state law passed by the Michigan Legislature in 2011 that makes it easier to remove ineffective teachers from the classroom.  www.detroitnews.com/story/news/local/michigan/2016/09/19/michigan-teachers-morale-survey/90710662/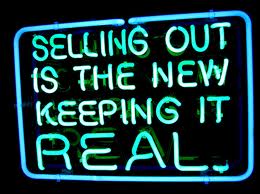 Pacified Detroit Teachers Ratify another sellout deal
…the majority of the members of the Detroit Federation of Teachers voted to ratify a new contract agreement. While the contract is far from perfect, the ratification is a significant step in the right direction for our members and our school district.
The contract provides increases, mostly in the form of bonuses, as well as supports to help educators—including the restoration of class size limits. Additionally, the new contract includes a commitment from the school district to partner with the union to establish a community schools program to help revitalize public education in our city.
We know the hard-working, dedicated educators of Detroit deserve so much more, but now is the time to move forward. We believe the vote to ratify the contract is a clear indication of our members' commitment to our students, this school district and our city.
Now, more than ever, it is vitally important for us to stand together and fortify our efforts to fight for the schools our students need and the respect we all have earned.
Our fight forward begins now.
In less than two months, voters will decide on a number of issues that are critical to the future of our schools, our union and our city. We will vote to elect new members to serve on an empowered local school board. Wayne County residents will vote on a millage that could provide vital resources to our schools. We have an opportunity to flip the legislative seats in the Michigan House to elect lawmakers who will stand with Detroit's students and educators. And, we will elect a new president.
It's time to get to work!
Ivy Bailey
DFT president  dft231.mi.aft.org/news/members-ratify-new-contract-agreement
Spy versus Spy
Killing Orlando Letelier  a 44-year-old former Chilean diplomat who had been driving to work at a D.C. think tank along with his colleague, Ronni Moffitt, 25, and her husband, Michael.
Letelier died within minutes. Shrapnel had pierced Ronni Moffitt's throat, and she drowned in her own blood a half-hour later. Michael, who had been sitting in the back seat, tumbled out largely unscathed. He was beside himself in grief and shock.
"Assassins, fascists!" he exclaimed amid the carnage.
They were victims of a brazen, perhaps unprecedented plot, the target of a foreign regime that had sent agents into the United States to kill Letelier. Here was a case of state-sponsored terrorism in the heart of the American capital. Only in this instance, the state was a close Washington ally in the Cold War.  www.washingtonpost.com/sf/national/2016/09/20/this-was-not-an-accident-this-was-a-bomb/?hpid=hp_hp-more-top-stories_letelier-1110a%3Ahomepage%2Fstory
One pilot is dead and a second injured after a U-2 Dragon Lady spy plane crashed on Tuesday in California, the Air Force announced. The plane was from the 9th Reconnaissance Wing at Beale Air Force Base in California.
Air Force Times has learned that the pilot killed was a lieutenant colonel. The injured pilot is a captain who was taking the flying portion of the interview to become a U-2 pilot…
he U-2 is one of the Air Force's most venerable reconnaissance planes, known for its high-flying and its track record during the Cold War. It regularly reaches altitudes of more than 70,000 feet, and its pilots wear pressure suits similar to those worn by astronauts.
It is usually a single-seat airplane. But among the Air Force's inventory of 33 U-2s are five dual-seat models used as trainers. Since the Air Force said two pilots ejected from the crashed plane, that suggests it was one of the trainers.
In addition to U-2s, the 9th has RQ-4 Global Hawks, T-38 Talons and MC-12 Liberty surveillance aircraft.
The Magical Mystery Tour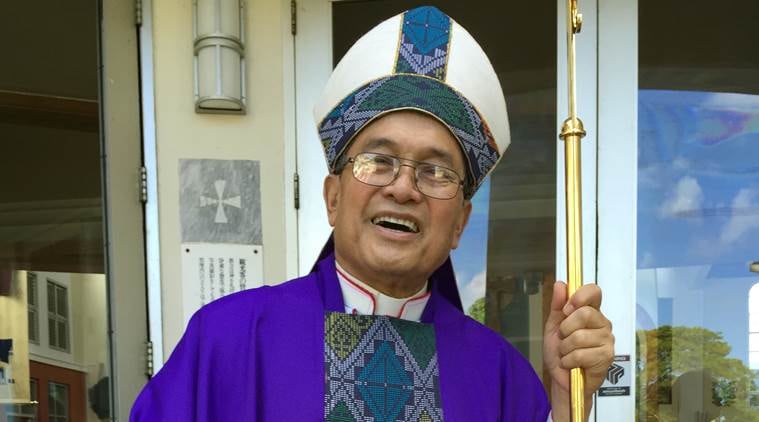 Guam Gov. Eddie Calvo said he signed a bill Friday that would lift the statute of limitations on child sex abuse charges for civil cases, a move that Catholic leaders say could bankrupt the church in the largely Catholic U.S. territory.
The bill, which does not apply to criminal prosecutions, was approved by the Legislature after abuse allegations surfaced against Archbishop Anthony Apuron.
Church leaders say lifting the statute of limitations would subject the church to unlimited financial liability, forcing the closure of parish churches and schools on the island where more than three quarters of Guam's 162,000 residents are Roman Catholics.
Apuron, now 70, has been accused of molesting at least five altar boys in the 1960s and 70s. He has denied the allegations and hasn't been charged with any crime.
His lawyer hasn't returned repeated messages left by The Associated Press.
In response to the allegations, the Vatican appointed Archbishop Savio Hon as temporary apostolic administrator for Guam.
While in Rome discussing the matter, he sent a letter home urging parishioners to sign a petition against the bill. In the letter, which priests read out loud during Mass on Sunday, he promised a canonical trial for Apuron.  www.cbsnews.com/news/guam-catholic-archbishop-anthony-apuron-child-sex-abuse-civil-suit/
The Best and Worst Things in the History of the World
100-Year-Old Theater Is Now A Bookstore And It's Spectacular
For the girl whose dream in life is to have an exact replica of the "Beauty and the Beast" library in her house, visiting this bookstore would be like letting a kid loose in a candy shop. El Ateneo Grand Splendid lives up to its name by being both grand in size, and splendid in decoration.  www.richgibson.com/blog/wp-admin/post.php?post=19548&action=edit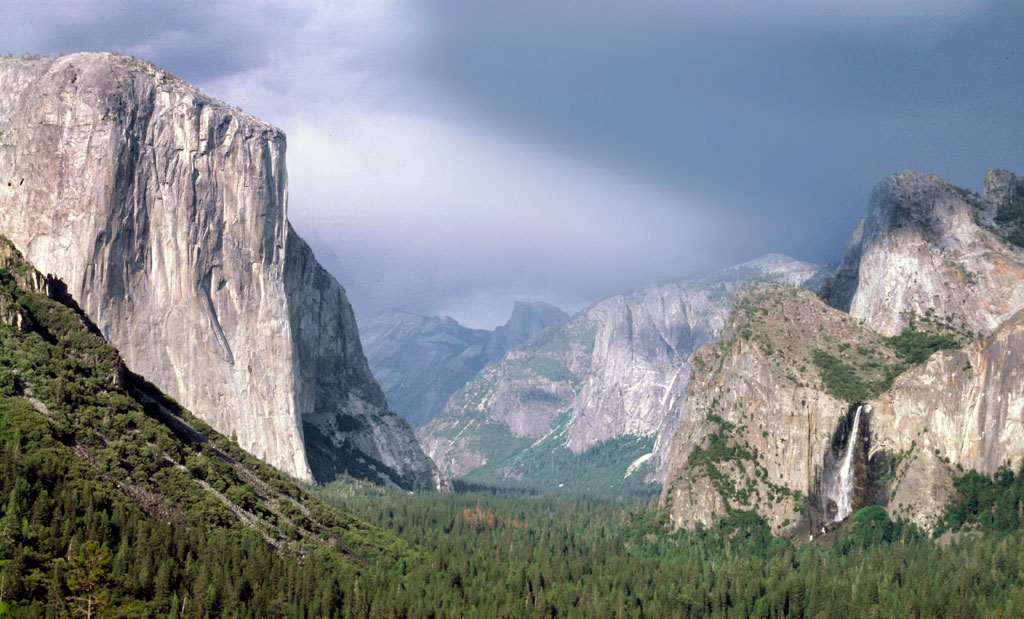 New sexual misconduct claims hit Yosemite, Yellowstone in widening Park Service scandal
Complaints of sexual harassment in the National Park Service have spread to Yosemite and Yellowstone, two of the crown jewels in the system, lawmakers disclosed Thursday as they berated a top agency manager for failing to punish wrongdoers.
At a hearing awash in denunciations by unified Democrats and Republicans that sexual misconduct is not taken seriously, House Oversight and Government Reform Committee Chairman Jason Chaffetz (R-Utah) said 18 employees at Yosemite National Park have come forward with allegations of harassment, bullying, and a hostile work environment.
Park Service law enforcement officials who investigated the cases before the Interior Department inspector general's office took over wrote in an internal report, "The number of employees interviewed that described horrific working conditions lead us to believe that the environment is indeed toxic, hostile, repressive and harassing." Chaffetz cited the report, which is not public.
Deputy Inspector General Mary Kendall's office also is investigating claims that women in the maintenance division at Yellowstone National Park were subjected for years to sexual harassment by their supervisors, one of whom is alleged to have paid a laborer on the park staff for sex. www.washingtonpost.com/news/powerpost/wp/2016/09/22/top-park-service-official-acknowledges-no-one-has-been-fired-for-sexual-misconduct/?hpid=hp_hp-more-top-stories_pwp-park-service-607pm%3Ahomepage%2Fstory
So Long
Allister Sparks, a prominent South African journalist who challenged apartheid and exposed a covert propaganda campaign by his government, leading to the president's downfall, died on Monday in Johannesburg. He was 83.
The cause was heart failure after an infection, his son Michael said.
Mr. Sparks was the crusading editor of The Rand Daily Mail, the major voice of liberal opposition to the white Pretoria government and a champion of majority rule, when he revealed that the apartheid opponent Steve Biko had been beaten to death by the police in 1977.
His paper later exposed a secret offensive by the authorities against the mainstream news media in which a slush fund was used to establish a government-friendly newspaper, The Citizen, to counter The Rand Daily Mail and to buy stakes in other publications. That revelation led to the resignation of President John Vorster in 1979.
In 1981, with The Rand Daily Mail ailing financially, the owners fired Mr. Sparks as part of an effort, he said, to "lower the paper's voice and to shift the emphasis more toward white readers and less toward black readers." The newspaper went out of business in 1985. www.nytimes.com/2016/09/21/world/africa/allister-sparks-south-africa.html?emc=edit_th_20160921&nl=todaysheadlines&nlid=2254121&_r=0
Colombia's FARC rebels ratify historic peace deal
John D. Loudermilk, Who Wrote 'Tobacco Road' and 'Indian Reservation,' Dies at 82