We Say Fight Back!
November 9th and 10, 1938: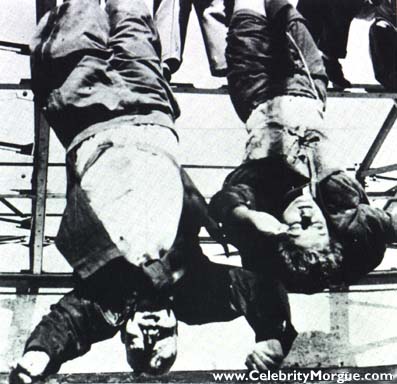 above, the fate of millions of fascists, in this case, Mussolini
On November 11, 1887, Albert Parsons, August Spies, George Engel, and Adolph Fischer, framed for the Haymarket bombing in Chicago, are executed. Spies' last words — "The day will come when our silence will be more powerful than the voices you are throttling today" — are engraved on the Haymarket Martyrs' Monument in Chicago's Forest Home Cemetery.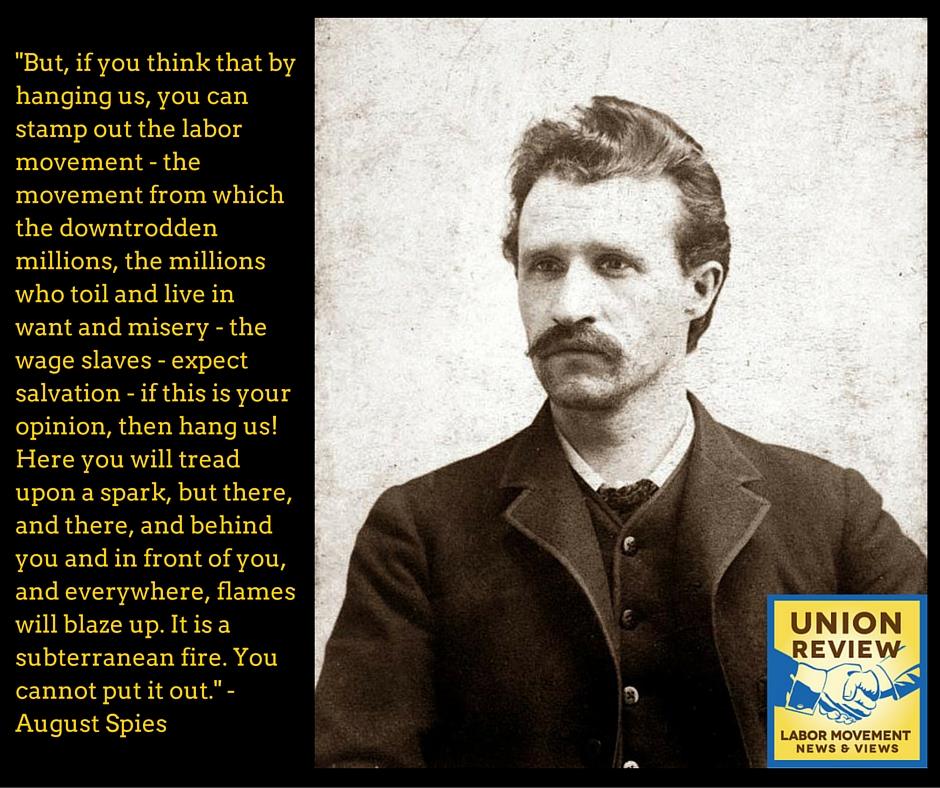 SDSU University Senate approves non-binding resolution to remove Aztec Warrior mascot–A 17 Year fight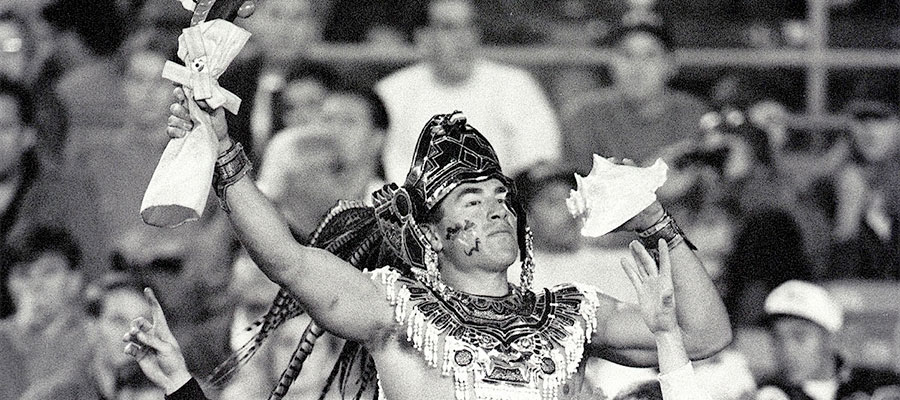 S  an Diego State University's Senate voted overwhelmingly to retire the Aztec mascot Tuesday night, just seven months after student leaders voted to keep it.
The resolution, which is non-binding and is an advisory to the university president, calls to retire the human representation of an Aztec and the use of spears or "weapons that connote barbaric representations of the Aztec culture."
It also calls for creating a task force to investigate and make recommendations about the appropriateness of the continued usage of the Aztec moniker.
The university Senate — composed of professors, lecturers, a coach, four staff members and administrators —voted 52-15 in favor of the resolution.  www.sandiegouniontribune.com/sports/aztecs/sd-sp-aztec-warrior-mascot-resolution-1008-story.html#nws=true
So why did SDSU adopt as a mascot a people who lived 1,000 miles away and centuries ago? As Monge explains, it's a story tied to Mexican nationalism, inaccurate history, masculine pride and even a conspiracy involving the media and a coach.
This is a public university," Monge said. "We're not supposed to perpetuate ignorance. We're suppose to be seekers of truth and knowledge, and the fact is that we continue to foist this ridiculous idea on students, on the faculty and the public. It's counter to our mission statement."
Fail Montezuma! : the last vestiges of an obscured yet stubbornly persistent culture of racism at San Diego State University
sdsu-dspace.calstate.edu/handle/10211.3/163428
The Little Red Schoolhouse
Ex-San Ysidro School Superintendent's Compensation Makes Him Highest Paid In County, Second Highest In State: 1/3 of the students are homeless
Taxpayers in the San Ysidro School District paid Superintendent Julio Fonseca, who resigned last month, at least $1 million in total compensation for 26 months of work in one of San Diego County's poorest school districts.
inewsource is the first to detail Fonseca's compensation from his time in San Ysidro, including two little-known perks for life insurance and health care. His salary, benefits and severance package average out to make him the highest paid school district superintendent in San Diego County and the second highest paid in California based on data from Transparent California. The nonprofit think tank compiles public employee pay and pension information.
"I think he (Fonseca) abused his power. He took the board as fools," said school board member Rodolfo Linares, who believes he and his fellow trustees were misled last year when they approved certain benefits for the superintendent.
Linares said he wants the board to investigate how that happened and wants the district to rescind Fonseca's nearly $376,000 separation agreement.  www.kpbs.org/news/2017/oct/19/ex-san-ysidro-school-superintendents-compensation-/
San Ysidro School District Has Spent $480K Trying to Recover $291K From Ex-Superintendent (again)
San Ysidro School District is still trying to recover more than $291,000 from disgraced former superintendent Manuel Paul, and has racked up far more than that in legal bills trying to make it happen.
The district has paid Long Beach law firm Leal-Trejo $480,000 as part of the lawsuit against Paul, filed in February 2015, according to figures provided to Voice of San Diego in response to a Public Records Act request.
Paul received $211,000 in severance pay when he resigned in 2013, after being indicted in a South County schools corruption case for failing to report contractor gifts. The district is going after Paul to get the payout back, as well as $80,000 in leave pay, other damages and attorney fees. If all goes well for the district, Paul will be the one paying the fees incurred.  www.voiceofsandiego.org/topics/education/san-ysidro-school-district-has-spent-480k-trying-to-recover-291k-from-ex-superintendent/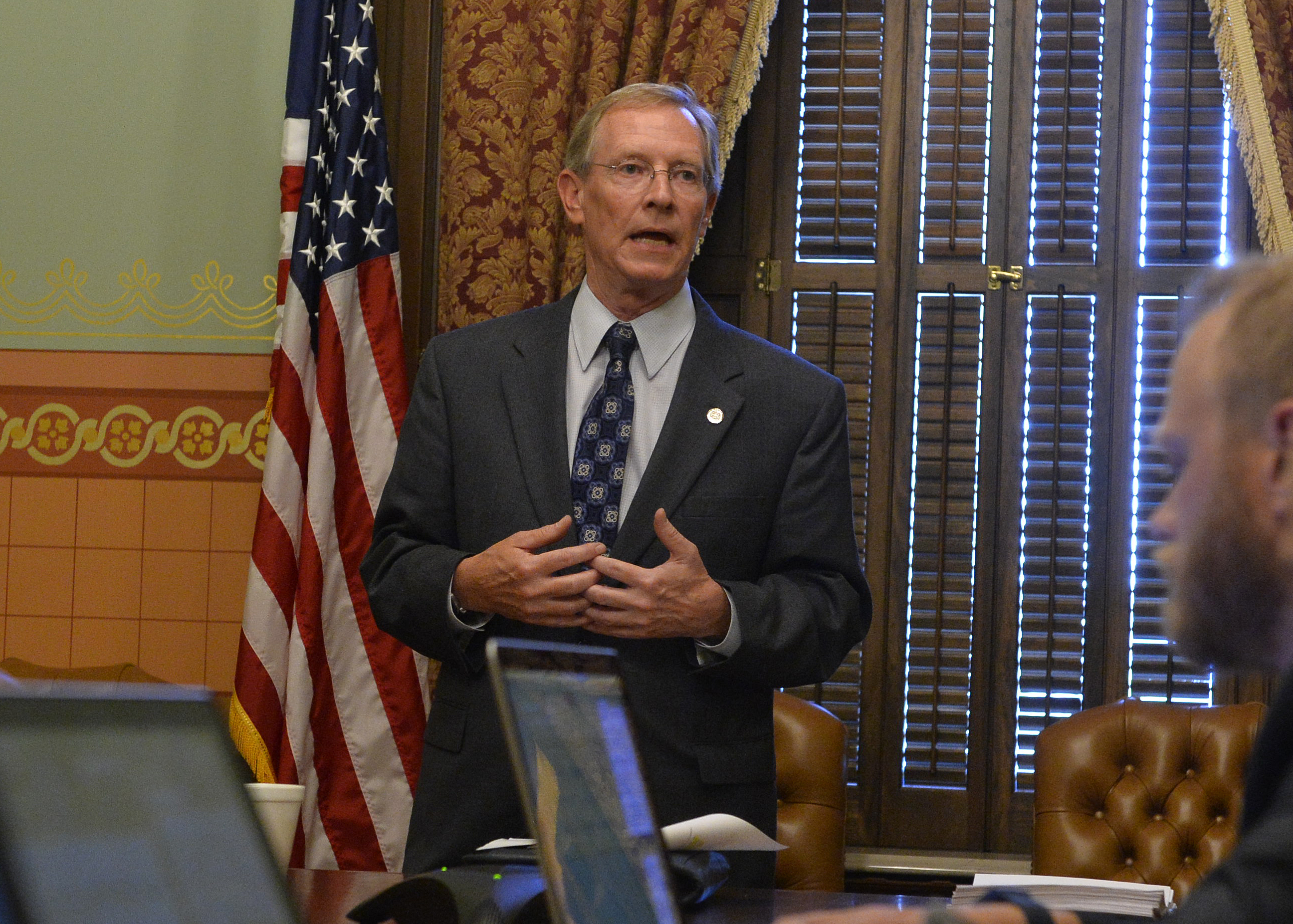 CANNED EDUCATION NOMINEE BLAMES THE 'HATERS': A Michigan Republican nominated for a top career and technical education position at the Education Department blamed the "deep state," "haters" and federal employees who don't like President Donald Trump for sinking his nomination, in an interview with Pro Education's Caitlin Emma. The Trump administration yanked the nomination of Michigan state Rep. Tim Kelly after blog posts Kelly wrote surfaced in which he called for banning all Muslims from air travel, said that women aren't interested in science careers and labeled low-income preschool parents as "academically and socially needy.  www.politico.com/morningeducation/
The International Hot War of the Rich on the Poor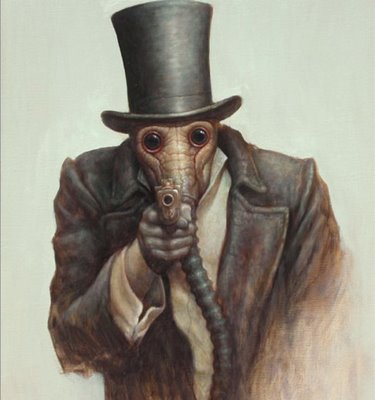 US Wars Have Cost The Average American Taxpayer $23,386 Since 9/11
"When wars end, the costs don't stop, they grow." And with the Trump administration's buildup in Afghanistan, they're not ending any time soon.
The US wars in Afghanistan, Iraq, Syria and Pakistan have cost the average American taxpayer $23,386 since 2001, according to a new analysis. The figure is triple the estimate put forth by the Pentagon.
The Pentagon's most recent estimate, released in June this year, said the costs have amounted to $1.43 trillion over the last 16 years. That figure is closer to $5.6 trillion if you take into account the ongoing medical care for veterans of those conflicts, the war-related costs of the State and Homeland Security departments, as well as other costs that don't fall under the Defense Department, a report released this week by the Costs of War Project at Brown University's Watson Center shows.
"When wars end, the costs don't stop, they grow," Neta Crawford, the study's author and co-director of the Costs of War project, told BuzzFeed News. "And these wars are being paid for on a credit card. That means that the next generation will have to pay for them."
But the wars are not ending.
The staggering costs are going to continue to multiply after the Trump administration's decision to increase the number of US troops in Afghanistan by 3,900. They will be joining the 11,000 already there to train and assist Afghan forces as they try to reverse the setbacks against the Taliban in recent years.  www.buzzfeed.com/verabergengruen/us-wars-have-cost-the-average-american-taxpayer-23386-since?utm_term=.pwWnmEvMX#.keag93qJK
Saudi Arabia Says 200 Detained in Anti-Corruption Crackdown: Coup preps war with Iran
More than 200 people have been summoned for questioning, and most are still detained, in a wide-ranging crackdown that Saudi Arabia says is aimed at rooting out corruption and reclaiming embezzled funds, the government said Thursday.
The kingdom's attorney general, Sheikh Saud al-Mojeb, said in a statement that Saudi authorities believed that at least $100 billion "had been misused though systematic corruption and embezzlement over several decades."
The statement provided new details about the crackdown, which has singled out some of the kingdom's most prominent princes, investors and media moguls, but left many questions unanswered.
The government has portrayed the arrests as a crackdown on corruption, but critics see the detentions as an effort by the Saudi crown prince, Mohammed bin Salman, to neutralize any remaining power centers in the kingdom that could challenge his rule. They also note that in a monarchy like Saudi Arabia, the blurry lines between public and private money make it unclear what exactly qualifies as corruption.
In the statement, Sheikh Saud said that 208 people had been summoned for questioning and that seven had been released without being charged. The arrests, he said, were based on three years of investigations that produced "very large" evidence.  www.nytimes.com/2017/11/09/world/middleeast/saudi-arabia-corruption-arrests.html
Saudi-Iran war would create this domino effect of global disaster
Events appear to be spinning out of control in the Middle East, and the threat a Saudi-Iranian war is looking increasingly credible. Make no mistake, an out and out conflict between the two nations would be an unmitigated disaster for the region and the world.
In the latest incident, Houthi rebels in Yemen launched a missile targeting a Saudi airport near Riyadh. The missile was intercepted, but a Saudi-led military coalition battling the Yemeni rebels called the attack a "blatant military aggression by the Iranian regime which may amount to an act of war." The Saudis reserved the "right to respond", according to the official Saudi Press Agency.
The major OPEC oil producers, all abutting the Persian Gulf, export almost 20 percent of the world's oil supply through the Strait of Hormuz, which connects the Persian Gulf to global markets. The strait, a mere 34 miles wide at its narrowest, sits pinched between Iran to the north and Oman to the south. Were a war between Saudi Arabia and Iran to erupt, this chokepoint could easily be closed.
Indeed, shipping could stop even before a single ship is damaged. If insurers perceive an imminent risk of attack on a tanker in the region, they would either suspend insurance or charge exorbitant rates for coverage. Under the circumstances, vessel owners could opt to wait out the hostilities rather than risk their tankers.
Of course, the strait could also be closed as a direct result of military hostilities, for example, by Iran.
The impact of such a closure on the global economy would be severe and immediate. For example, the Suez Crisis of 1957 saw 10 percent of the world's oil production taken off the market. Within a month, the U.S. and Europe were facing a recession which would last the better part of a year.
In 1973, the Arab-Israeli War and resulting Arab OPEC embargo would bring long lines to gas stations as the oil price quadrupled. On an annual basis, global oil production held steady, but Persian Gulf exports to the U.S. fell by 1.2 million barrels / day, or about 7 percent of total U.S. consumption. This oil shock would plunge the U.S. into a recession which lasted for two years.
In the event of a Saudi-Iranian hostilities lead to a sustained outage of Persian Gulf exports, a severe and prompt global recession will follow similarly.  www.cnbc.com/2017/11/10/saudi-iran-war-would-create-domino-effect-of-global-disaster-commentary.html
Leadership failures, crew incompetence and bad advice about how to fix a simple leak doomed a key engine on the littoral combat ship Freedom during a high-profile 2016 mishap, a Navy probe found. Completed on Oct. 4 and released in response to a Freedom of Information Act request, the investigative…report portrays multiple, serious and systemic problems on the vessel and in the larger littoral combat ship program.
What began as a simple leak detected on July 11, 2016, triggered a weeklong series of problems, all of them exacerbated by lax shipboard standards, poor leadership and the faulty input of outside experts who should have known better, the report determined.
"Some of this involved a crew making some bad mistakes. It started small but it never had to become a major engineering casualty," said U.S. Pacific Fleet spokeswoman Lt. Cmdr. Nicole Schwegman by telephone.  www.sandiegouniontribune.com/military/sd-me-freedom-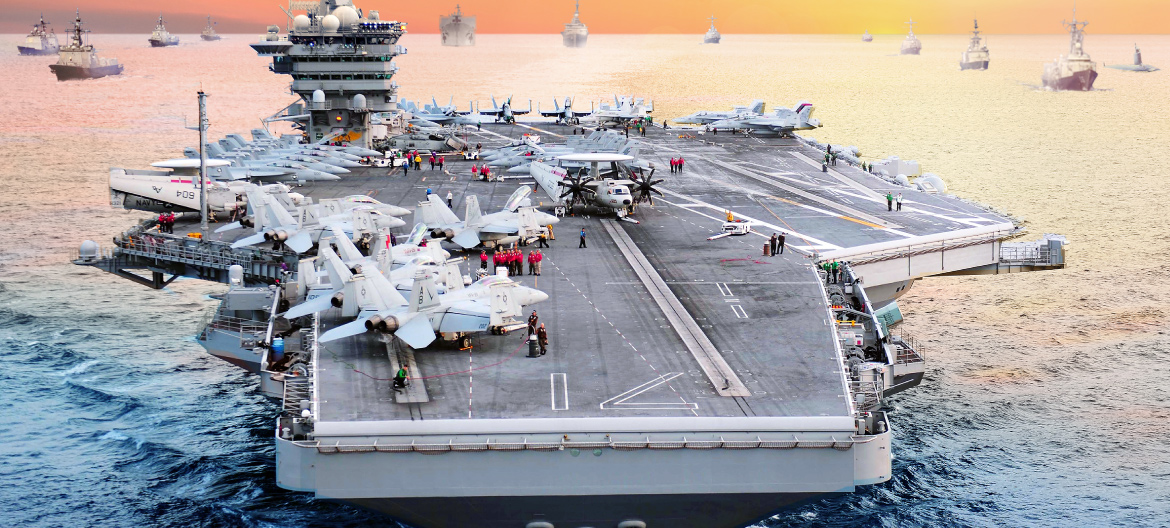 Experience being aboard a modern carrier at sea in the new giant-screen film Aircraft Carrier: Guardian of the Seas, premiering at the Fleet Science Center on Friday, November 10, 2017. This film is screening in California only at the Fleet Science Center, in the incredible Eugene Heikoff and Marilyn Jacobs Heikoff Giant IMAX® Dome Theater.
Aircraft Carrier is an immersive film packed with adrenaline-laced visuals and human stories. It pays stirring tribute to the crucial role modern aircraft carriers play in maintaining the freedom of the seas and keeping the sea lanes open for commerce.
Come aboard and experience a city at sea!
Aircraft Carrier takes audiences to RIMPAC—the Rim of the Pacific maritime exercises.
More than 22 nations and 55 ships participate in RIMPAC, along with 92 aircraft and helicopters on the carrier itself.
Featured in Aircraft Carrier are USS Ronald Reagan, a carrier based in San Diego from 2006 to 2015, now based in Japan, and USS Theodore Roosevelt, which moved to San Diego in 2015.
Take a fascinating look back at the role of ships and aircraft carriers throughout history.
Heap Love on your Aircraft Carrier
Guardian of the Seas–In IMax! Well, ask and E4 about carrier life
Notorious Parris Island drill instructor convicted of abusing recruits
Gunnery Sgt. Joseph Felix has been found guilty of physically abusing Marine recruits at Parris Island, including Raheel Siddiqui, who jumped to his death after Felix slapped him, Marine Corps Times has learned.
Felix has been at the center of the Parris Island hazing scandal that came to light after Siddiqui's death in March 2016. Felix was accused of targeting Muslim recruits for special hazing, often calling them "terrorists."
Felix' trial at Camp Lejeune, North Carolina, will now enter the sentencing phase. Training and Education Command was expected to issue a statement about the jury's verdict later on Thursday night.
Initially a 7257 air traffic controlman, Felix has serve in the Marine Corps for 15 years and is an Iraq and Afghanistan veteran. He has four daughters.
Gunnery Sgt. Joseph Felix is on trial for allegedly hazing recruits from three different platoon, and singling out Muslim recruits for abuse.
Prosecutors had argued that Felix targeted Siddiqui as part of a wider pattern of abuse that included slapping, hitting and choking recruits. After Siddiqui died, Felix told an investigator that he intentionally treated Marines badly.
"You have to hate recruits to train them," Felix told the investigator, according to Marine prosecutor Capt. Corey Wielert. "They get three meals a day, sleep eight hours. The more you hate them, the better you train them."
On March 18, 2016, Siddiqui handed his drill instructors a note saying he could not talk, but Felix made him run to one end of the squad bay and back because he could not give the greeting of the day. When Siddiqui collapsed to the floor while clutching his neck, Felix slapped him. Siddiqui then ran to a nearby stairwell and leapt over the railing, falling nearly 40 feet.
Navy Lt. Cmdr. Clay Bridges, Felix's lead defense attorney, had argued in court that Felix slapped Siddiqui after other attempts to revive him did not work.
"At that point, fear and instinct kick in," Bridges said. "Are you OK? Slap. Are you OK? Slap. It's not maltreatment."
However, one witness testified that Felix had told recruits prior to the incident that Siddiqui "smelled like a terrorist," the Detroit Free Press reported. Bryce Herman said that Felix made the comment "with a straight face."
Although several witnesses testified Felix called Siddiqi a "terrorist" and slapped him after he collapsed, former drill instructor Christopher Minie told jurors he never saw Felix physically abuse Siddiqui or single him out for punishment, according to the Detroit Free Press.
Lt. Col. John Norman argued for the prosecution that Minie was just trying to help Felix, who is his friend, the newspaper reported.
Two of the recruits were told to sit in a commercial dryer.
At the beginning of Felix' trial, the military judge presiding over the court-martial told jurors that they could not draw any conclusions about what caused Siddiqui's death. They could only recognize that Siddiqui cannot testify because he is dead.
Siddiqui's family has filed a $100 million lawsuit against the Marine Corps, claiming that the government is responsible for the wrongful death of the 20-year-old Pakistani-American from Michigan.
Felix was accused of abusing two other Muslims: One recruit and one Marine. He allegedly ordered both to sit in a commercial dryer. Lance Cpl. Ameer Bourmeche testified that after he got in the dryer, it was turned on three times and he was only let out after he said he was no longer a Muslim.
Bourmeche also testified that Felix made him conduct a mock execution of a fellow Marine by simulating chopping his head off while yelling "Allahu akbar."
Lance Cpl. Austin Trausi, who was in Siddiqui's platoon, testified that Felix said Muslims should not be allowed to join the Marine Corps, media outlets reported.
"He would say: 'Why do we let Muslim terrorists join the Marine Corps?'" Trausi testified, according to the Detroit News.
Old Fatso Trump sarcastically responds to Kim Jong Un insults
The US president, Donald Trump, said in a tweet on Sunday that North Korean leader Kim Jong-un had insulted him by calling him "old" and said he would never call Kim "short and fat".
In one of a series of tweets after attending the Asia-Pacific Economic Cooperation summit in Vietnam, Trump said: "Why would Kim Jong-un insult me by calling me 'old,' when I would NEVER call him 'short and fat?' Oh well, I try so hard to be his friend – and maybe someday that will happen!"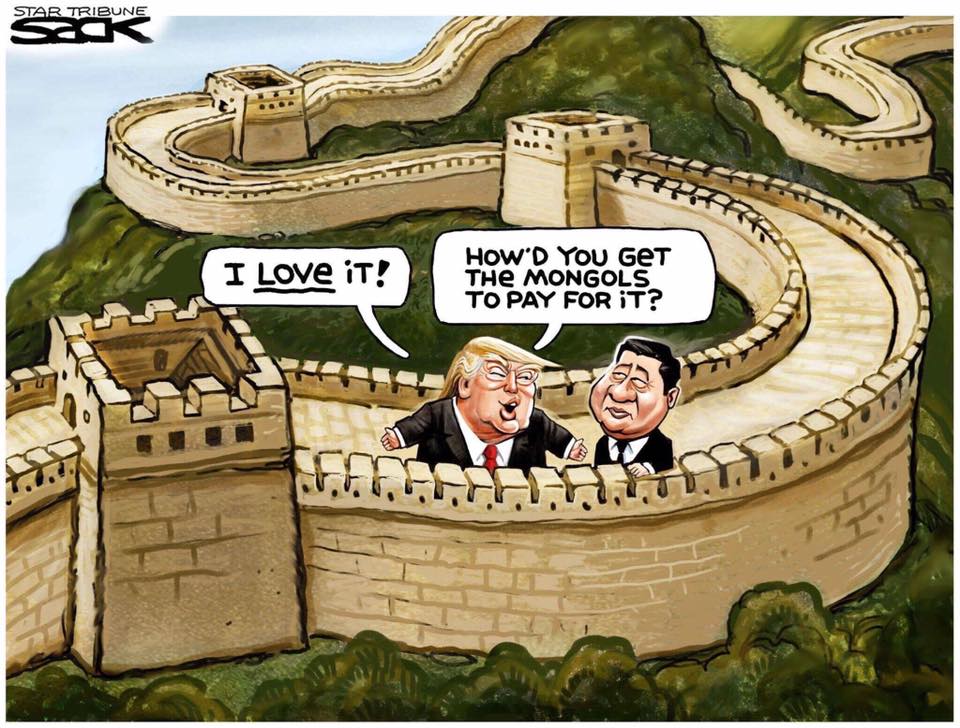 The Economic War of the Rich on the Poor
"How to Play Trump": The Donald Gets Rolled in China
So much for Beijing "raping" and "killing" the United States.
While China may be the key to resolving the North Korean nuclear crisis, Donald Trump arrived in Beijing Wednesday with shockingly little leverage. On the campaign trail, Trump accused China of economic "rape" and "killing us" on trade, and vowed to label the nation currency manipulators on "day one." Ten months into the Trump experiment, however, most of the ex-reality star's threats to reverse America's $327 billion trade deficit with China seem to have been for show. And, 6 days into his 12-day tour of Asia, it is increasingly clear how the president keeps getting rolled.
Asia is "not ignorant that this is a president who is particularly responsive to flattery," Lindsey Ford of the Asia Society Policy Institute told the Associated Press, predicting that the Chinese specifically would "absolutely go over the top" to stroke Trump's ego. The pageantry began early: in Japan, Prime Minister Shinzo Abe, who was the first world leader to kiss the ring at Trump Tower last November, served Trump a burger made with American beef for lunch, treated him to a round of golf, and presented matching MAGA–esque hats that read "Donald and Shinzo, Make alliance even greater." In South Korea, where Trump was greeted at Seoul's Blue House by soldiers in brightly colored costumes and children shouting excitedly upon his arrival, President Moon Jae-in, doing his best impression of 45, said, "I believe it has not been one year yet, your time in office, but you are already making great progress on making America great again, as you have promised on the campaign trail." That was followed by an unintentionally hilarious banquet that had all the trappings of a wedding between two people who had just met, including a logo that read "We Go Together" and a slideshow featuring pictures of Trump and Moon together, in which, as the AP amazingly pointed out, "many of the photos featured the same scenes, shot from different angles." And then it was off to China, where the world's most easily manipulated leader was treated to this: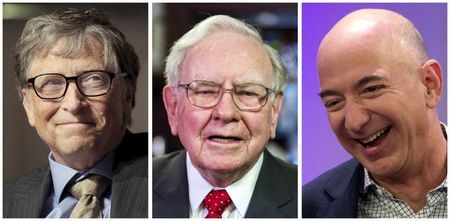 Bill Gates, Jeff Bezos and Warren Buffett are wealthier than poorest half of US
Institute for Policy Studies warns of a 'moral crisis' and says Trump tax change proposals will exacerbate disparities
The three richest people in the US – Bill Gates, Jeff Bezos and Warren Buffett – own as much wealth as the bottom half of the US population, or 160 million people.
Analysis of the wealth of America's richest people found that Gates, Bezos and Buffett were sitting on a combined $248.5bn (£190bn) fortune. The Institute for Policy Studies said the growing gap between rich and poor had created a "moral crisis".
In a report, the Billionaire Bonanza, the thinktank said Donald Trump's tax change proposals would "exacerbate existing wealth disparities" as 80% of tax benefits would end up going to the wealthiest 1% of households.
"Wealth inequality is on the rise," said Chuck Collins, an economist and co-author of the report. "Now is the time for actions that reduce inequality, not tax cuts for the very wealthy."
The study found that the billionaires included in Forbes magazine's list of the 400 richest people in the US were worth a combined $2.68tn – more than the gross domestic product (GDP) of the UK.
"Our wealthiest 400 now have more wealth combined than the bottom 64% of the US population, an estimated 80m households or 204 million people," the report says. "That's more people than the population of Canada and Mexico combined."
The report says the "billionaire class" continues to "pull apart from the rest of us" at the fastest rate ever recorded. "We have not witnessed such extreme levels of concentrated wealth and power since the first gilded age a century ago."   www.theguardian.com/business/2017/nov/08/bill-gates-jeff-bezos-warren-buffett-wealthier-than-poorest-half-of-us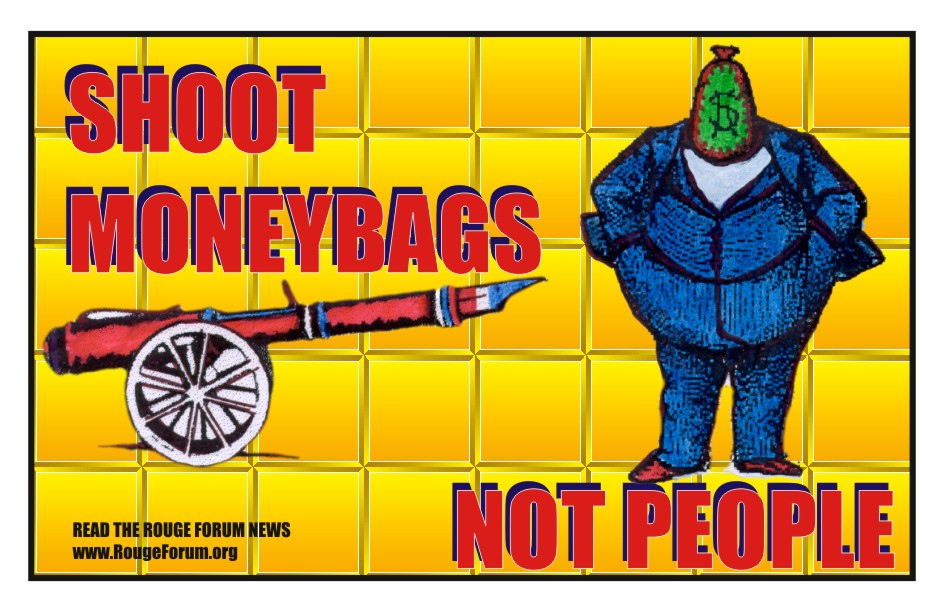 The Emergence of Fascism as a Popular Mass Movement and The War on Reason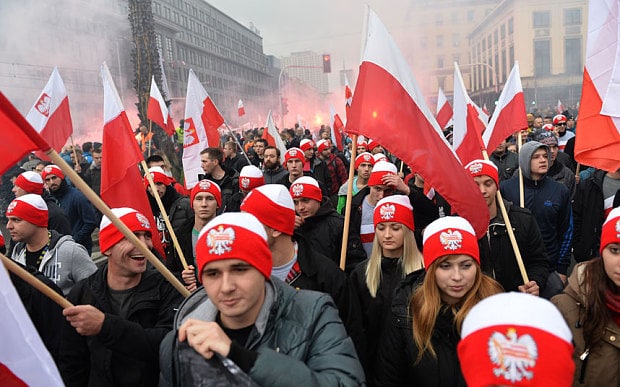 Thousands of nationalists, fascists march in Warsaw
Thousands of nationalists and fascists gathered in Warsaw on Saturday to attend an annual "Independence March" under the banner: "We Want God".
The rally, which began at 3pm (14:00 GMT) local time, coincides with Poland's independence day on November 11.
According to the organisers, the event is the biggest "patriotic" gathering of its kind in Europe.
"We expect something like 100,000 people to attend this year," said Al Jazeera's David Chater, reporting from Warsaw.
Organisers later claimed the number had exceeded that estimate.
Some of the chants early on in the day included: "Great national Poland, religion is the basis of the Polish nation, Great Catholic Poland and one nation across the borders".
Later chants directed expletives at refugees, leftists, liberal media outlers, and the US.
A countermarch organised by Antifa Warsaw drew around 5,000 participants, according to lidia Domanska, one of those involved.
She said it was the biggest anti-fascist demonstration on the Independence Day in recent years and had passed without incident  www.aljazeera.com/news/2017/11/thousands-fascists-march-warsaw-171111052813155.html
Solidarity for Never
This:
For this?In Danang, Vietnam, Trump Makes a Friendlier American Landing
Hint: socialism failed……
Visiting Vietnam for the first time, President Trump arrived for an economic summit meeting on Friday in a country still grappling with the legacy of its war with the United States two generations ago — land mines and Agent Orange, and some three million people killed.
Yet here in Vietnam, bitter memories of the war have dissipated — even if its poisonous inheritance has not.
"Both Vietnam and America lost so many men and shared such terrible pain," said Do Tuan, who won a medal for his bravery in fighting American soldiers during the war and is now a businessman in Hanoi. "The America of the past and the America of the present are different."
Mr. Trump, in fact, is more popular in Vietnam than he is back at home, according to a Pew survey that found that 58 percent of Vietnamese were confident in his ability to guide international affairs.
In 1965, the Ninth Marine Expeditionary Brigade, the first conventional American combat unit deployed in Vietnam, landed on a beach in Danang. Hundreds of thousands more troops would follow over the next few years alone.
Danang's prettiest stretch of sand, known then as China Beach, gave American troops a sun and surf respite from the war, even as the Communist forces closed in.
Today Danang's beaches once again lure visitors, and a building frenzy of resorts has brought five-star luxury to one of the world's five remaining Communist nations. Danang's city planners fought hard to win rights to host the APEC forum, which will see the leaders of 21 economies in attendance, including President Vladimir V. Putin of Russia and President Xi Jinping of China.
Signs of the warming relationship between the United States and Vietnam are in evidence down the coast from Danang, where an American aircraft carrier is scheduled to make a port call next year, most likely at Cam Ranh Bay, the naval base once used by the Americans.
"When we fight, we must use everything we have, the ancient jungle and the deep ocean, the rivers and the mountains and our bones and flesh," said Dao Kim Long, a veteran of the American War who also fought the French as a 14-year-old guerrilla. "But when we shake hands, we can begin a friendship with all our heart."
Vietnam's tilt toward the United States owes much to the looming shadow of a far more enduring and challenging antagonist: China. Like many countries in the region, Vietnam is keen for an American counterweight to balance against the growing heft of China.
In May, the Vietnamese were given a United States Coast Guard cutter and six new patrol boats to defend the swath of the South China Sea that Hanoi considers its own. Beijing, which has more aggressively asserted that nearly the entire waterway is its own, has clashed repeatedly with Vietnam over competing claims.  www.nytimes.com/2017/11/09/world/asia/trump-apec-danang-vietnam-china.html?hp&action=click&pgtype=Homepage&clickSource=story-heading&module=first-column-region&region=top-news&WT.nav=top-news&_r=0
Spy versus Spy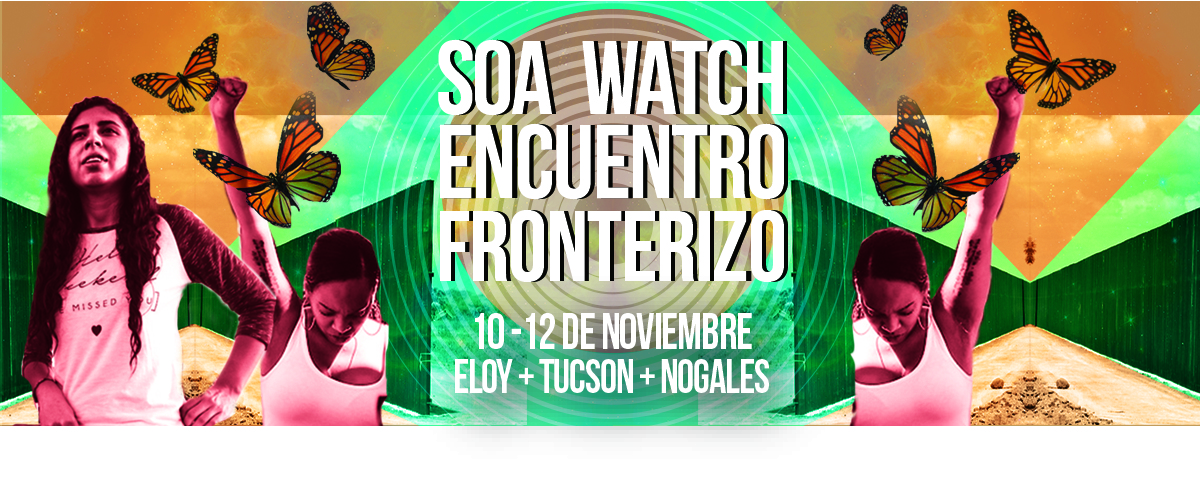 SOA–Our Mission:
SOA Watch is a nonviolent grassroots movement working to close the SOA / WHINSEC and similar centers that train state actors such as military, law enforcement and border patrol. We strive to expose, denounce, and end US militarization, oppressive US policies and other forms of state violence in the Americas.  We act in solidarity with organizations and movements working for justice and peace throughout the Americas.
Our demands:
An end to US economic, military and political intervention in Latin America
Demilitarization and divestment of the borders
An end to the racist systems of oppression that criminalize and kill migrants, refugees and communities of color
Respect, dignity, justice and the right to self-determination of communities
An end to Plan Mérida and the Alliance for Prosperity  www.soaw.org/border/
The Magical Mystery Tour
God, Jesus and Vietnam
…"Well, if you're just here to look after us sheep, how come you got that?" I pointed to the M-16 Father Lyons held.
He looked down at the weapon and shook his head slowly. "I'd be happy not to have to carry one of these, and I hope I never have to use it," he said, "but I'm afraid the VC don't make exceptions for Catholic priests."
"I understand that, sir, but that's the point. You've got an excuse. Colonel Gravel's got an excuse. General Westmoreland's got an excuse. President Johnson's got an excuse. I'm up to my earlobes in everybody's excuses. Either you're a Christian, or you're not a Christian. There's nothing ambiguous about 'Thou shalt not kill.' "
"You're right, of course," said Father Lyons. "But it's just not that simple. Nobody's perfect, son. We're all human beings. God made us in his image, and he knows we're going to fall. That's what Jesus Christ is all about."
"That just don't get it, Father. These guys believe in you. They trust you. You tell 'em they're gonna be forgiven, and they just keep praying and shooting and praying and shooting, and thinking they're gonna go to heaven. You think God gives a big rat's ass about Communism and democracy and domino theories? I just hope to high heaven there ain't any God, because we're all in a whole lot of trouble if there is."
"Corporal Ehrhart, have you ever thought about applying for a discharge as a conscientious objector?"
"Oh, no. No way. End up in Portsmouth Naval Prison for 20 years? I've got enough trouble as it is. I've got four more months to go in this cesspool, and then I'm outta here."  www.nytimes.com/2017/11/10/opinion/god-jesus-and-vietnam.html?smid=fb-share&_r=0
The Best and Worst Things in the History of the World
Maasai Shoe making tutorial Kenya Africa Credit: Daring Danielle (goo.gl/Xf9QMr)

Posted by NTD Life on Saturday, November 4, 2017
So Long