August 20, 2016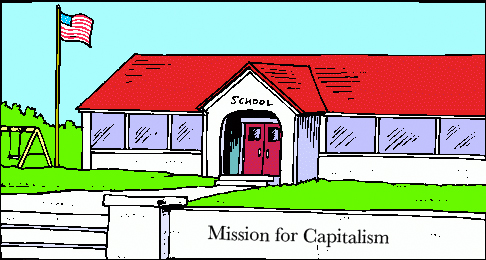 Innocently enough, schools now begin to open for the 2016-2017 school year.
It is not, however, an innocent time.
To address the current electoral spectacle alone: the consolidation of fascism via the inseparable bonds of imperialism and opportunism–sums it up for me.
Such is the context of the routine: buying school clothes, fun lunch-boxes, the anticipation of new friends, the anxiety of new teachers–and old–administrators counting bodies to match facilities, and much more.
Even so, as schools open throughout the US, one typically ignored question needs to be asked in every classroom: Why have school? Why are we here?
Let's step back a moment in order to put school in its proper, social, perspective.
Schools are the centripetal organizing point of de-industrialized North American life, and much of life elsewhere.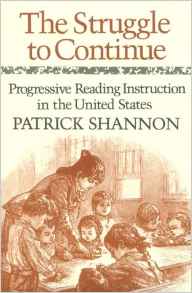 From Rouge Keynoter Pat Shannon: A revision of "Struggle to Continue." The preface begins below, with two chapters also linked.

Preface
"In many ways, The Struggle to Continue is my reaction to Broken Promises, a book in which I argue that the influence of science and business is the cause rather than the solution to the problems of U. S. reading instruction during the 20th century."  (1990)
That's the opening sentence of the first edition, and twenty-five years later, I'm still proud of the ideas and analysis behind it.  Broken Promises (1989) offered a critical argument that technological and commercialized reading instruction failed to deliver on its promises to be a catalyst for social mobility and civic engagement for all Americans.  Rather it alienated teachers and students from the work that reading can do, denying the types of literacy needed to demystify schooling and the inequalities of American society.  In Reading Against Democracy (2007), I updated that argument, adding that state and federal government funding and policies on reading instruction are complicit in the reproduction of a culturally, politically, and economically stratified society.
Closer Readings of the Common Core (2013) provided a single example of how the nexus of these three influences has delivered reading instruction as a cash cow to entrepreneurs at many levels without addressing those unjust consequences.  Reading Poverty (2014) took up the politics surrounding the fact that despite a century of reading research and billions of dollars invested annually in reading education students from low income families (Carnoy & Rothstein, 2013) — confounded by race (Vigdor, 2011), immigrant status (Schwartz & Stiefel, 2011) and segregated location (Burdkick-Will et al., 2011) — continue to "struggle" with school reading.  Although some schools have made modest improvements (Rowan, 2011), the overall income achievement gap has increased by 40 percent since the Reagan Administration (Reardon, 2011).
I've closed each book with calls for critical agency from "reactors and resisters," "critical educators," and "radical democrats," offering examples of people who refused to stand by silently while witnessing the effects of the hyperrationalization of reading lessons and profit motives on students and teachers.  These agents used reading instruction to act in and on their schools, communities, and society in order to awaken and develop people's curiosity, creativity, compassion, skepticism, imagination, and agency.  These examples were additional steps toward making good on the promises of reading in a democracy, but from book to book, they were not connected to the century long progressive traditions in reading education in the United States, leaving the possible impression that these current acts were disjointed and isolated events.  This revision of The Struggle to Continue makes those connections explicitly and extends the three important elements from the original edition in new ways.  rougeforum.org/Preface.htm
Chapter Seven from Shannon:
Chapter 7:  Variations on a Theme
             First let me say that I believe a critical literacy curriculum needs to be lived and that whatever form it takes should arise from the social and political conditions that unfold in communities in which we live.  So I could begin locally and move to more global issues and spaces or it could begin from a global perspective as world events and topics are reflected in the sociopolitical issues that unfold in a community.  Given this take on critical literacy, I don't believe it can be traditionally taught.  In other words, as teachers, attempting to work through a critical literacy perspective, I believe we need to incorporate a critical stance in our everyday lives in order to find ways to help children understand and analyze the social and political issues around them. 
Shannon: Postface
Postface – You Have to Be Carefully Taught
As a verb, struggle means to make a forceful effort to get free of constriction.  Since the late 19th century, progressive teachers have struggled to overcome the institutional barriers of schooling that work to reproduce and hide social inequalities.  They have framed practices of reading and writing as tools, and even weapons, in those struggles.  Although they are commenting over one hundred years a part, Quincy's Francis Parker and Manzanita SEED's Principal Kathleen Carter make the same point.
The methods of the few, in their control of the many, still govern our public        schools and to a great degree determine their management.  (Parker, 1884 p.        436).    rougeforum.org/Postface.htm  rougeforum.org/ch7variations.htm.
storify.com/EWayneRoss/rouge-forum-2016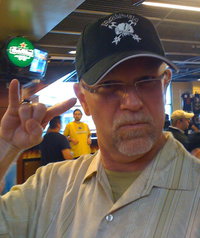 Broadening the Circle of Critical Pedagogy
Adam Renner Education for Social Justice Lecture Delivered by E. Wayne Ross, May 28, 2016 at Rouge Forum 2016: Teaching for Democracy and Justice in an Age of Inequality
St. Mary's University Calgary, AB, Canada  A Tribute to Adam Renner
Adam Renner was my friend, a scholar, teacher, musician, and the Community Coordinator of the Rouge Forum until his sudden death in 2010. Once rooted in Liberation Theology, Adam often told the story of how he became aware of the complicit connections between his own privileged position and the relative consequences for those less fortunate. It was a minimum wage summer job during high school, when he became friends with a homeless man displaced by the new construction on which he was working. It was a simple, familiar, yet powerful story, as he told how that connection with one different other awakened his own critical thinking. From traditional Catholic Education to Freirean Liberation Theology, to a real-world human connection, and revolutionary consciousness, Adam Renner devoted the rest of his short life to the power of community. The year before he died, he wrote an article that contributed in significant ways to the conversation started by Paulo Freire in 1970 with his book Pedagogy of the Oppressed. Pointing toward our broken-down sense of community and dis-connectedness, Renner (2009) argued that rekindling concepts of "community, connectedness, and the collective is central to the thesis of social justice." rougeforum.org/ARL2016.pdf
Below, Adam Renner