We Say Fightback
On Veterans' Day, Never Forget
Congratulations on the New Edition of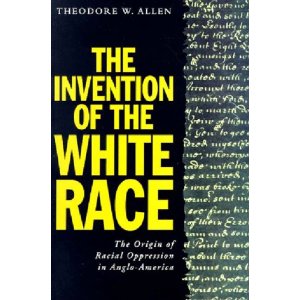 JUST PUBLISHED
The Invention of the White Race (2 vols.)
by Theodore W. Allen
Vol. 1 – Racial Oppression and Social Control
Vol. 2 – The Origin of Racial Oppression in Anglo-America
To assist individual readers, classes, and study groups this new expanded edition of Allen's seminal two-volume "classic" includes new introductions, new appendices with background on Allen and his writings, expanded indexes, and new internal study guides. The study guides follow each volume, chapter-by-chapter, and the indexes also include entries from Allen's extensive notes based on twenty years of primary research.
Cops Attack Portland Pre-election Protest Police used pepper spray on marchers during a protest organized by a coalition of groups that participated in last year's Occupy Portland movement.
Several hundred people took part in the mostly peaceful demonstration in Northeast Portland on Saturday afternoon, The Oregonian reported ( bit.ly/SpcQlC). Police said they responded with pepper spray after several people used wooden shields to confront officers.
Authorities didn't say how many people were sprayed, but one person was arrested. The Oregonian reported at least 20 were sprayed, but there was no word of any injuries.
Quetzal Brock, 16, said he was near the front of the march and was sprayed twice.
"I didn't expect for them to start immediately spraying people," the Cleveland High School student said. "They do those things to make you not want to come back. It makes me want to fight even harder, but next time with goggles."
The goal of the rally was to protest the burden of the financial crisis on the working class, protest spokesman Nicholas Caleb said.
"We thought it was important to have this rally right before the election to get these issues into the public consciousness and begin to organize against austerity measures," he told The Oregonian.    tdn.com/news/state-and-regional/oregon/police-use-pepper-spray-during-portland-protest/article_38fdbcb3-30c1-5482-ab10-6f0808f20efd.html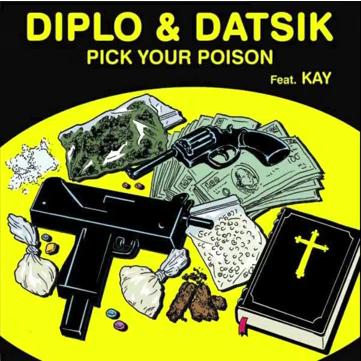 St Clair–TKO by the Technocrats (and don't forget the wars) Barack Obama is a technocrat and he just won a technocratic victory. His reelection campaign, lacking any kind of arching philosophy or defense of his own disturbing tenure as president, became a bland exercise in political calculus, targeting individual precincts, swing counties and fractionated demographic sectors.
Obama's victory, at the cost of $2 billion, is about as thrilling as completing a game of Sudoku. Obama was propelled to his slender popular vote win by those that the Republicans almost ritually abused: women, blacks, gays and Hispanics. Ironically, these are people that the Obama administration has also ruthlessly strafed for four years. But Obama smiled as he cut the lower-classes adrift in the midsts of a cratering economy, while Romney expressed only contempt for them.
Mitt Romney ran an inept campaign. As a candidate, he was even more aloof, arrogant and emotionally distant than Obama. If Obama's campaign lacked any unifying message, Romney's resembled a kind of political Brownian Motion of constantly drifting themes in a tank of rancid and racially-charged sludge. He doomed his chances with his peculiar choice of Paul Ryan as his running mate, who personified the budgetary cruelties of the Republican right and alienated aging white voters who otherwise might have wandered into his camp.
Where does Obama go now? The House remains firmly in the hands of militant right-wingers. The Senate will continue to be paralyzed by the filibuster-happy minority and a spineless Democratic majority. Stalemate? Probably not. Second terms are almost always about polishing a presidential legacy, already being harped upon by the withered likes of Tom Brokaw. Obama will be desperate for some signature legislative victories.
So what to expect from Obama? An aggressive new plan to combat climate change? A real federal jobs program aimed at full-employment? Liberalization of immigration policies? Decriminalization of marijuana? Deep cuts in the defense budget? Rollback of the Patriot Act? A ban on assassinations by drones? Movement toward single-payer health care? Sure.
No. Clinton will be his template: the Clinton who pushed for the elimination of the Glass-Steagall Act, the gutting of welfare and the war on Serbia. Obama will pursue bi-partisanship with a vengeance. Obama has always been a committed neoliberal, a closeted agent of austerity. Now he no longer needs to even play-act for his political base. He can openly betray their interests.   www.counterpunch.org/2012/11/07/victory-of-the-technocrats/print
General Strike Brews In Greece Public transport and media workers have opened a week of strikes in Greece, contesting fresh austerity measures needed for a lifeline from creditors which the government is due to introduce to parliament.
The Athens metro was shut, and only one tram line was running on Monday, while Athens' 14.000 taxi drivers halted services, severely disrupting traffic in the capital.
The country was also hit by a media blackout as print, broadcast and electronic media journalists staged a 24-hour strike. Service at hospitals was slow as only some employees turned up to work.
The union of the public electricity company DEI meanwhile announced renewable 48-hour strikes from Monday evening, although it did not say whether this would lead to power cuts.
The walkout is expected to intensify throughout the country on Tuesday and Wednesday as public union GSEE and private union Adedy have both called general strikes.
Bus workers joined the stoppage on Tuesday, completing the public transport shutdown in Athens, while ferry lines to surrounding islands will be cut for 48 hours.
A three-hour work stoppage on Tuesday has also been announced by air traffic controllers.   www.aljazeera.com/news/europe/2012/11/201211514919904471.html
Marx 1878 Notebooks on Geology Marx was a comprehensive thinker, who was interested – as were Aristotle, Leibniz, Kant, and Hegel – in an understanding of nature which aimed at a totality. Already in the "Economic-Philosophical Manuscripts" (1844), Marx ascertained: "The natural sciences developed an enormous activity and appropriated an ever increasing substance. Philosophy was as alienated from them as they were alienated from Philosophy." And he criticised "the science of History", because it only casually allows for the sciences of Nature (MEGA I/ 2, p. 271 [see also Marx-Engels Collected Works (MECW) 3, p. 303]). One can find similar remarks in The German Ideology (MEW, Bd.3, S.21 [see also MECW 5, p. 31]). This attitude was completely in line with the thinking of Goethe, whom Alexander von Humboldt said prompted a renewal of "the alliance which in the childhood of humanity was entwined with the thread of Philosophy, Physics and Literature."
Marx tried to avoid this separation; he studied until the end of his life the sciences of nature; not only geology, but also physiology, chemistry, mathematics and other sciences (although the excerpts on physiology and chemistry already are found in MEGA IV/25, the excerpts on Mathematics have not yet been published in the MEGA; there exists only a largely ignored Russian edition in the original language; Moscow 1968 [there was also shorter English edition].     www.internationalmarxisthumanist.org/articles/connection-mind-nature-marxs-1878-notebooks-geology-martin-hundt/
The Little Red Schoolhouse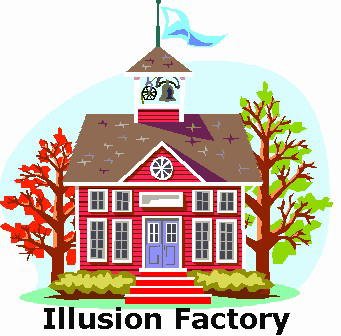 Merced, Riverside, Fresno sign on to RaTT A Merced teachers union has voted to back a controversial federal grant program, but only after extracting district guarantees that student test scores would not be used to evaluate individual instructors.
Sheila Whitley, president of the Merced Union High School District Teachers' Assn., said Tuesday that 67.6% of 191 teachers surveyed said they would support the Race to the Top grant application as long as the district honored its pledge not to use test scores in individual performance reviews. Both sides agreed to negotiate the possible use of schoolwide or district scores to evaluate teachers instead, clearing the way for Merced to submit its application last week.
The grant requires that a teacher evaluation system using student test scores or other measures of academic achievement be in place by 2014. That requirement is a key reason that most teachers unions have refused to support the federal grant program.
Merced joined Riverside's, Fresno's and a few other California teachers unions in bucking the trend and backing their district grant applications    latimesblogs.latimes.com/lanow/2012/11/merced-teachers-union-backs-controversial-federal-grant-proposal-.html
California School budget explained (sort of) A decade of disinvestment has left California's spending for public schools lagging the nation by a number of measures. The Proposition 98 guarantee, designed to ensure a minimum level of funding for California's schools and community colleges, has not prevented significant cuts to the resources available to schools. Lawmakers have repeatedly cut state spending in recent years in response to the dramatic decline in revenues caused by the most severe economic downturn since the 1930s. As a result, 2010-11 estimated General Fund spending was lower as a share of the state's economy than in 35 of the prior 40 years. Recent cuts have reversed longstanding policies and have left public systems and programs ill-equipped to cope with the ongoing impact of the Great Recession and the challenges of a growing population and an ever-more-competitive global economy.   www.cbp.org/pdfs/2011/111012_Decade_of_Disinvestment_%20SFF.pdf
Corruption is Endemic to Capitalist Schooling and Capital Itself. Dean/Thief Suicides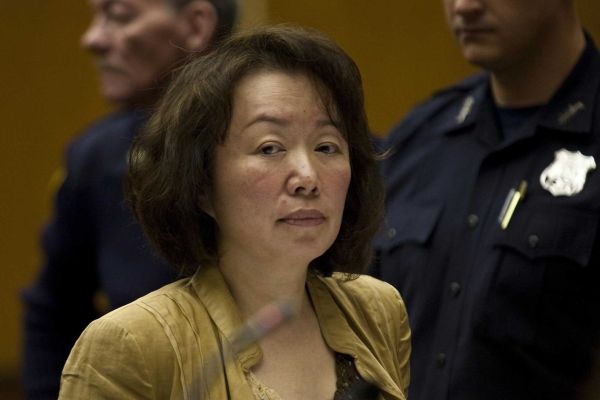 But the dean, Cecilia Chang, fought her way up driven by the same ambition and greed that would pull her down, accused of stealing more than $1 million from the school and using foreign scholarship students as her personal servants, prosecutors said during a three-week trial in Federal District Court in Brooklyn.    www.nytimes.com/2012/11/07/nyregion/cecilia-chang-ex-dean-of-st-johns-found-dead.html?hp
Detroit Principal's Collective Punishment–no food Lunch was not on the menu this week for some students at a Detroit school after a food fight led officials to what some called cruel and unusual discipline.
"How can you punish a child by not feeding them?" said Christine Houston, whose grandchildren attend Mary McLeod Bethune Elementary-Middle School. "What are we teaching them?"
According to a notice to parents signed by Principal Antoinette Pearson, "due to irresponsible behavior that has resulted in numerous food fights," sixth- through eighth-graders would not be served lunch this week and were expected to bring their own.      www.detroitnews.com/article/20121106/SCHOOLS/211060352/1026/schools/Detroit-school-draws-criticism-after-disciplining-students-by-not-serving-lunch
Central Mich U Internet Censor Expert busted for Kiddie porn A tenured Central Michigan University professor has admitted to downloading child pornography on the CMU-owned computer in his office, according to a police affidavit filed in Isabella County Trial Court.
William L. Merrill, 58, faces felony charges of distributing or promoting child sexually abusive activity and possession of child sexually abusive material. Though the charges have been filed and an arrest warrant issued, Merrill has not yet been detained by police.
MLive.com could not confirm a media report that Merrill had checked into a psychiatric hospital. But court documents say Merrill was persuaded to seek psychological help and CMU officials said no one on campus was in danger.
According to Merrill's profile on the CMU website, his areas of research included censorship and the Internet. www.mlive.com/news/saginaw/index.ssf/2012/11/central_michigan_university_pr_4.html
California Voters Suckered on Prop 30 (there is a court order for the jails, none for the schools) California's schools are safe from another year of automatically triggered cuts after voters narrowly passed Proposition 30, the tax increase pushed by Gov. Jerry Brown.
For San Diego Unified School District, that means local students won't see their school year cut by as much as three additional weeks.
But local education leaders cautioned Tuesday night that the estimated $6 billion in new tax revenue that will result from Prop. 30 won't fix a state education funding system they say has been reduced to tatters in recent years.
"Some people will think this is a bright new day for school funding," said San Diego Unified school board President John Lee Evans. "But I'd describe it as stopping the hemorrhaging."
Prop. 30 introduces a quarter-cent sales tax and raises income taxes on Californians who earn more than $250,000 a year.
The proposition, which was leading with 53 percent of the vote early Wednesday, has been pushed by Brown and his supporters as a way to balance the state budget and prevent billions of dollars in cuts to education funding.
But while the new taxes avoid devastating cuts to school districts this year, they don't guarantee districts will be fully funded moving forward.
We examined the proposition closely in this explainer, which shows much of the money will not be spent on education at all. And, though a proportion of the money is guaranteed for schools, much of it could go toward paying down the state's debt to districts, rather than increasing districts' bottom lines. m.voiceofsandiego.org/mobile/election/article_ae5510f2-28bf-11e2-81ba-001a4bcf887a.html
Training Seals, Principal Takes test takers to Dinner Pioneer Elementary Principal Marcia Karadashian challenged her students several years ago: If they score above 500 on the California Standards Test, she would take them to dinner at a restaurant.
No students made it to "High 5 Club" the first two years after Karadashian first proposed it. A score of 350 is considered proficient, a 500 above advanced. Then, in the third year, the hard work by teachers and students started to pay off, and 13 students joined the principal for dinner at the Olive Garden. This year — the High 5 Club's fourth dinner — 30 students made the cut, including seven who scored a perfect 600.
"We've really changed the culture of the school," Karadashian said. "We're all about college. We talk about it every Friday at assembly. … 'Prove it' is a (school) motto.
On Thursday, 25 of this year's High 5 Club members, many of them wearing their "Sunday best," joined Karadashian at Cocina del Charro in Escondido for a sit-down meal on the restaurant's patio to celebrate what the principal deemed a "remarkable accomplishment." The CST is administered to second- through fifth-graders, so some of the dinner guests were Pioneer alumni — sixth-graders now attending Mission Middle School.   www.utsandiego.com/news/2012/nov/04/principal-treats-test-takers-to-dinner/
The International Hot War of the Rich on the Poor
The Permanent Militarization of America But Eisenhower's least heeded warning — concerning the spiritual effects of permanent preparations for war — is more important now than ever. Our culture has militarized considerably since Eisenhower's era, and civilians, not the armed services, have been the principal cause. From lawmakers' constant use of "support our troops" to justify defense spending, to TV programs and video games like "NCIS," "Homeland" and "Call of Duty," to NBC's shameful and unreal reality show "Stars Earn Stripes," Americans are subjected to a daily diet of stories that valorize the military while the storytellers pursue their own opportunistic political and commercial agendas. Of course, veterans should be thanked for serving their country, as should police officers, emergency workers and teachers. But no institution — particularly one financed by the taxpayers — should be immune from thoughtful criticism.
Like all institutions, the military works to enhance its public image, but this is just one element of militarization. Most of the political discourse on military matters comes from civilians, who are more vocal about "supporting our troops" than the troops themselves. It doesn't help that there are fewer veterans in Congress today than at any previous point since World War II. Those who have served are less likely to offer unvarnished praise for the military, for it, like all institutions, has its own frustrations and failings. But for non-veterans — including about four-fifths of all members of Congress — there is only unequivocal, unhesitating adulation. The political costs of anything else are just too high.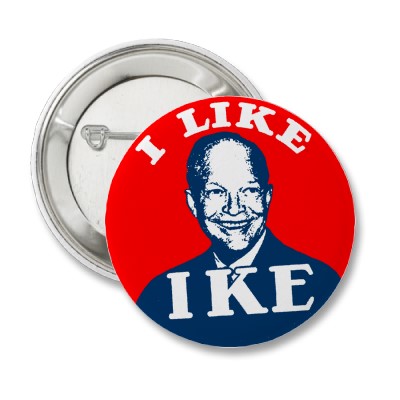 Eisenhower understood the trade-offs between guns and butter. "Every gun that is made, every warship launched, every rocket fired, signifies, in the final sense, a theft from those who hunger and are not fed, those who are cold and are not clothed," he warned in 1953, early in his presidency. "The cost of one modern heavy bomber is this: a modern brick school in more than 30 cities. It is two electric power plants, each serving a town of 60,000 population. It is two fine, fully equipped hospitals. It is some 50 miles of concrete highway. We pay for a single fighter plane with a half million bushels of wheat. We pay for a single destroyer with new homes that could have housed more than 8,000 people."
He also knew that Congress was a big part of the problem. (In earlier drafts, he referred to the "military-industrial-Congressional" complex, but decided against alienating the legislature in his last days in office.) Today, there are just a select few in public life who are willing to question the military or its spending, and those who do — from the libertarian Ron Paul to the leftist Dennis J. Kucinich — are dismissed as unrealistic.
The fact that both President Obama and Mitt Romney are calling for increases to the defense budget (in the latter case, above what the military has asked for) is further proof that the military is the true "third rail" of American politics. In this strange universe where those without military credentials can't endorse defense cuts, it took a former chairman of the Joint Chiefs, Adm. Mike Mullen, to make the obvious point that the nation's ballooning debt was the biggest threat to national security.
Uncritical support of all things martial is quickly becoming the new normal for our youth…   www.nytimes.com/2012/11/05/opinion/the-permanent-militarization-of-america.html?ref=global
Warfare State Wins Re-election: Obamagogue and Romney Get a Good laugh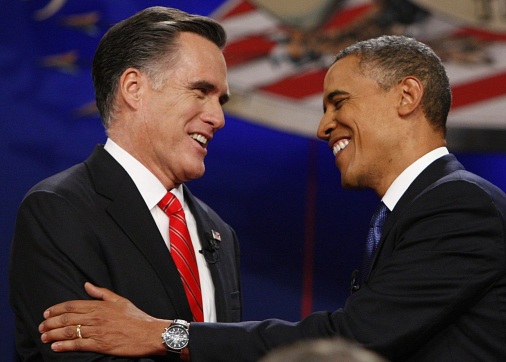 Americans reelected President Barack Obama on November 6th for four more years, giving so-called "mandate" to unconstitutional war, an expanding secret drone program, codification of indefinite detention, and widespread government secrecy.In fact, the mandate for those policies was far greater than Obama's side of the vote count. GOP contender Mitt Romney agreed with Obama on virtually every foreign policy and national security issue, from Iran to Syria, Israel to Egypt, the drug war to Afghanistan, and the pivot to Asia-Pacific.
Where voters saw a difference in this election was with regard to economic policies. The electorate was split over whether Obama or Romney was better equipped to magically create jobs via government coercion.
US foreign policy, though, would have stayed the same regardless of which candidate won the election. Romney offered no alternative to Executive-ordered war without congressional approval; no alternative to an expanding and illegal drone war; no alternative to a federal government that spends upwards of $11 billion just keeping secrets from the American public; no alternative to sanctioning Iran for a nuclear weapons program US intelligence admits Tehran doesn't have; no alternative to the warfare-welfare-corporatist state.   news.antiwar.com/2012/11/06/warfare-state-wins-reelection-along-with-obama/
US' Al Qada Fake Rebels in Syria in Disarray in Qatar Confab Four days of meetings in Doha, the capital of Qatar, of Western-backed elements backing the overthrow of the Syrian government began in disarray Sunday, following last week's demand by US Secretary of State Hillary Clinton for a shakeup within the so-called rebel leadership.
Clinton gave the Syrian oppositionists their marching orders last Wednesday, declaring that the Syrian National Council (SNC), formed barely a year ago and recognized by Washington as the "legitimate representative" of the Syrian people, had lost US backing. She dismissed the leadership that the US had previously supported as a gang of irrelevant exiles who had not set foot in Syria for decades and insisted that Washington wanted to connect with those who were "fighting and dying" in the civil war raging inside the Middle Eastern country.
In reality, it has become clear that the US is bent on fashioning a "respectable" leadership, with representatives from the various religious and ethnic groups that comprise the Syrian population in order to better mask the bitter sectarian character of the conflict that Washington is fueling, as well as the increasingly prominent role played by Islamist militias with connections to Al Qaeda.    www.globalresearch.ca/us-backed-syrian-rebels-in-disarray-at-qatar-conference-2/5310815
Drone Killer Spy Caught With Pants Down David H. Petraeus, the director of the Central Intelligence Agency and one of America's most decorated four-star generals, resigned on Friday after an F.B.I. investigation uncovered evidence that he had been involved in an extramarital affair.  …Government officials said that the F.B.I. began an investigation into a "potential criminal matter" several months ago that was not focused on Mr. Petraeus. In the course of their inquiry into whether a computer used by Mr. Petraeus had been compromised, agents discovered evidence of the relationship as well as other security concerns. About two weeks ago, F.B.I. agents met with Mr. Petraeus to discuss the investigation.
Administration and Congressional officials identified the woman as Paula Broadwell, the co-author of a biography of Mr. Petraeus. Her book, "All In: The Education of General David Petraeus," was published this year.    www.nytimes.com/2012/11/10/us/citing-affair-petraeus-resigns-as-cia-director.html?ref=global-home&_r=0
below, Petraeus and Paula Paramour Broadwell, author of "All In!" Or was it really an Israeli boy?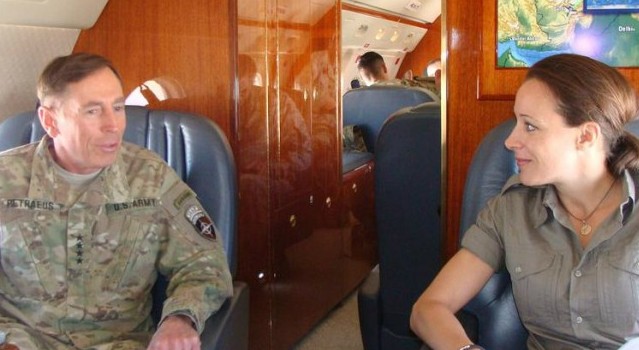 Oh what a tangled web we weave, When first we practise to deceive! The collapse of the dazzling career of CIA Director David H. Petraeus was triggered when a woman with whom he was having an affair sent threatening e-mails to another woman close to him, according to three senior law enforcement officials with knowledge of the episode….
The recipient of the e-mails was so frightened that she went to the FBI for protection and help tracking down the sender, according to the officials. The FBI investigation traced the threats to Paula Broadwell, a former military officer and a Petraeus biographer, and uncovered explicit e-mails between Broadwell and Petraeus, the officials said.  The timing of the resignation has caused a controversy, with members of Congress and others questioning why the disclosure was not made until after Tuesday's election. Some have also complained that the FBI did not notify the White House and senior members of Congress earlier that the CIA director was under investigation.
The law enforcement officials did not provide an exact timeline for the investigation, but they said that the inquiry started at least several weeks ago. They said investigators thought they were dealing with a routine harassment case until they discovered the e-mails were traced to a private e-mail account belonging to Petraeus www.washingtonpost.com/world/national-security/fbi-probe-of-petraeus-triggered-by-e-mail-threats-from-biographer-officials-say/2012/11/10/d2fc52de-2b68-11e2-bab2-eda299503684_story_1.html.
Ambien Addled Middle Schoolboy Seals Spanked For Video Game Connection Seven members of a U.S. Navy SEAL team have been punished for disclosing classified information while serving as consultants for a video game, a Pentagon spokesman said yesterday.
The active-duty members of the top-secret special- operations force were given a non-judicial punishment that includes letters of reprimand and forfeiture of half their pay for two months, said Army Lieutenant Colonel James Gregory.  The SEALs disclosed some classified "tactics and procedures" when they participated in the making of a video game called "Medal of Honor Warfighter" in June or July, said a Navy official who spoke on condition of anonymity to discuss the continuing investigation. Four other active-duty SEALs now stationed on the West Coast remain under investigation, the official said.
The seven who received punishments at a Nov. 7 hearing were found in violation of rules against divulging classified material and the misuse of command gear, he said.    www.washingtonpost.com/business/seven-us-navy-seals-punished-for-disclosing-classified-data/2012/11/09/a9cc7ea8-2a31-11e2-aaa5-ac786110c486_story.html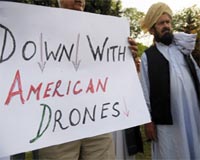 No Fair!!! Iran Fires on US Drone! 1. Why did the White House wait so long to acknowledge Iran's actions?
Iranian jets fired at a US Predator drone on Nov. 1 – an occurrence the Obama administration didn't acknowledge until one week later, on Nov. 8.
The more cynical critics on the blogosphere wondered aloud whether the delay had anything to do with the presidential election on Nov. 6 – speculation that Pentagon officials vehemently deny.   2. Were the Iranians intentionally trying to shoot down the US drone?
Though many of the press accounts stress that the Iranian fighter jets "missed" the US Predator drone in the shots they fired, it's not likely the Iranians were intentionally trying to shoot down the drone, analysts say.
The Su-25 jets are, after all, combat aircraft, while Predators are slower and less maneuverable. "My interpretation is if they had wanted to shoot it down, they could have," Harmer says. "There is simply no comparison between the two aircraft, and as a result it's pretty obvious that they didn't intend to shoot it down."
3. Does this make a US war against Iran more likely?
Despite the Pentagon acknowledgement about this being the first time Iran has fired at a US drone, the incident is not likely to bring about any direct US military retaliation, analysts say.
"The mere presence of our forces is the military message to Iran," says Michael Singh, senior director for Middle East affairs at the National Security Council during the Bush administration. "The fact that we're conducting these missions, that the US Navy is present in the Gulf – that's meant to bolster the credibility of the president's military threats: that the military option is on the table to prevent Iran from getting nuclear weapons."
He notes, "I wouldn't expect any response beyond that."
However, as America ramps up the pressure on Iran, through economic sanctions and through its extended military presence in the Gulf, "What you have to look out for is some inadvertent conflict with the Iranians sparked by some kind of incident along the lines of this one," warns Mr. Singh, now managing director of the Washington Institute for Near East Policy.    www.csmonitor.com/USA/DC-Decoder/2012/1109/Iran-fires-at-US-drone-the-top-3-pressing-questions/Does-this-make-a-US-war-against-Iran-more-likely
US War Crime Trial Opens "My name is Mohammed Wazir," he says. "I do not cry. I have 10 fingers on my hands. Such was my pain that day, as if someone had cut off all 10 of my fingers. I had seven children. Now I am left with one son. It doesn't bring the dead to life if I cry."   www.spiegel.de/international/world/kandahar-murder-trial-to-shine-light-on-inhumanity-of-afghanistan-war-a-865310.html
The International Economic War of the Rich on the Poor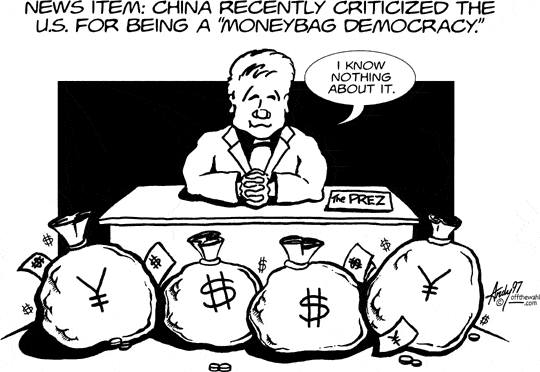 Wall Street Won Before the Election Was Over Before the campaign contributors lavished billions of dollars on their favorite candidate; and long after they toast their winner or drink to forget their loser, Wall Street was already primed to continue its reign over the economy.
For, after three debates (well, four), when it comes to banking, finance, and the ongoing subsidization of Wall Street, both presidential candidates and their parties' attitudes toward the banking sector is similar – i.e. it must be preserved – as is – at all costs, rhetoric to the contrary, aside.
Obama hasn't brought 'sweeping reform' upon the Establishment Banks, nor does Romney need to exude deregulatory babble, because nothing structurally substantive has been done to harness the biggest banks of the financial sector, enabled, as they are, by entities from the SEC to the Fed to the Treasury Department to the White House.
In addition, though much is made of each candidates' tax plans, and the related math that doesn't add up (for both presidential candidates), the bottom line is, Obama hasn't explained exactly WHY there's $5 trillion more in debt during his presidency, nor has Romney explained HOW to get a $5 trillion savings.
For the record, both missed, or don't get, that nearly 32% of that Treasury debt is reserved (in excess) at the Fed, floating the banking system that supposedly doesn't need help. The 'worst economic period since the Great Depression' barely produced a short-fall of an approximate average of $200 billion in personal and corporate tax revenues per year, according to federal data.)
Consider that the amount of tax revenue since 2008, has dropped for individual income contributions from $1.15 trillion in 2008 to $915 billion in 2009, to $899 billion in 2010, then risen to $1.1 trillion in 2011. Corporate tax contributions have dropped (by more of course) from $304 billion in 2008 to $138 billion in 2009 to $191 billion in 2010, to $181 billion in 2011. Thus, at most, we can consider to have lost $420 billion in individual revenue and $402 billion in corporate revenue, or $822 billion from 2009 on. The Fed has, in addition, held on average of $1.6 trillion Treasuries in excess reserves. That, plus $822 billion equals $2.42 trillion, add on the other $900 billion of Fed held mortgage securities, and you get $3.32 trillion, NOT $5 trillion, and most to float banks.
The most consistent political platform is that big finance trumps main street economics, and the needs of the banking sector trump those of the population. We have a national policy condoning zero-interest-rate policy (ZIRP) as somehow job-creative. (Fed Funds rates dropped to 0% by the end of 2008, where they have remained since.)
We are left with a regulatory policy of pretend.      www.nomiprins.com/thoughts/2012/10/23/before-the-election-was-over-wall-street-won.html
But Who Lost the Stock Market? U.S. stocks had their biggest weekly decline since June as President Barack Obama's re-election set up a budget showdown with the Republican-controlled House of Representatives.
All 10 groups in the Standard & Poor's 500 Index dropped during the week. Utilities and phone companies fell the most amid concern the dividend tax may rise. Bank of America Corp. (BAC) led financial shares down 3.1 percent and coal companies including Peabody Energy Corp. (BTU) slid on bets Obama's re-election will mean more regulation. Hospitals such as HCA Holdings Inc. (HCA) rallied while insurers fell on speculation Obama will preserve the health-care overhaul he championed.    www.bloomberg.com/news/2012-11-10/u-s-stocks-have-worst-week-since-june-after-obama-win.html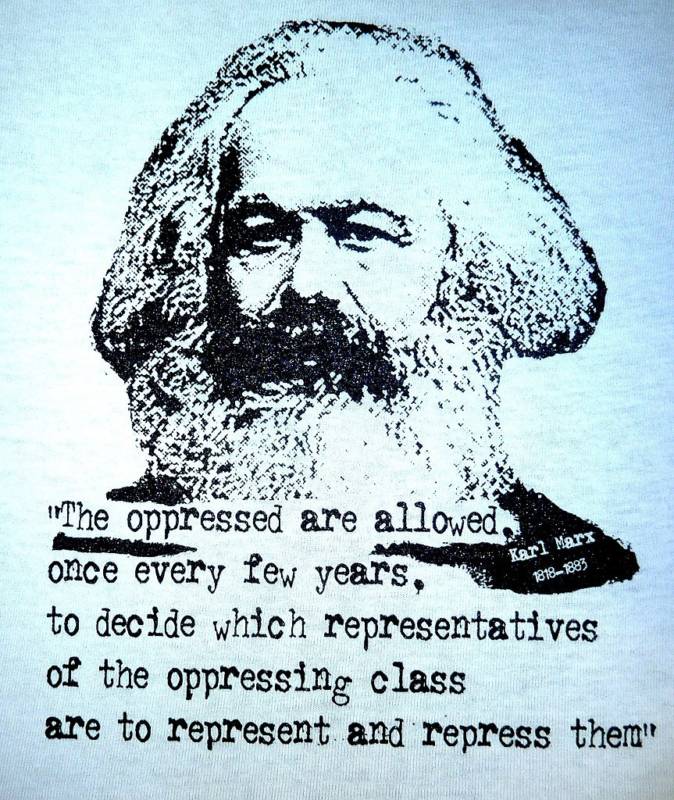 The Fragile Infrastructure–Thousands still without power and water in northeast A new gasoline rationing plan that lets motorists fill up every other day went into effect in New York on Friday morning, as utility crews made some progress erasing outages that put thousands of homes and businesses in the dark in a region still reeling from Superstorm Sandy.
Police were at gas stations to enforce the new system in New York City and on Long Island. Drivers were out before dawn to line up for their rations.
"This is designed to let everybody have a fair chance, so the lines aren't too oppressive and that we can get through this," Mayor Michael Bloomberg said.
Only a quarter of the city's gas stations were open Thursday, the mayor said. Some were closed because they were out of power, others because they can't get fuel from terminals and storage tanks that can't unload their cargo.
Near a still-closed auto tunnel linking Manhattan and Brooklyn early Friday, cab and delivery truck drivers — exempt from the rationing system — eyed with dismay a line of closed gas stations.   www.news-gazette.com/news/politics-and-government/2012-11-09/gas-rationing-begins-new-york-power-outages-abate.html
The Emergence of Fascism as a Popular Mass Movement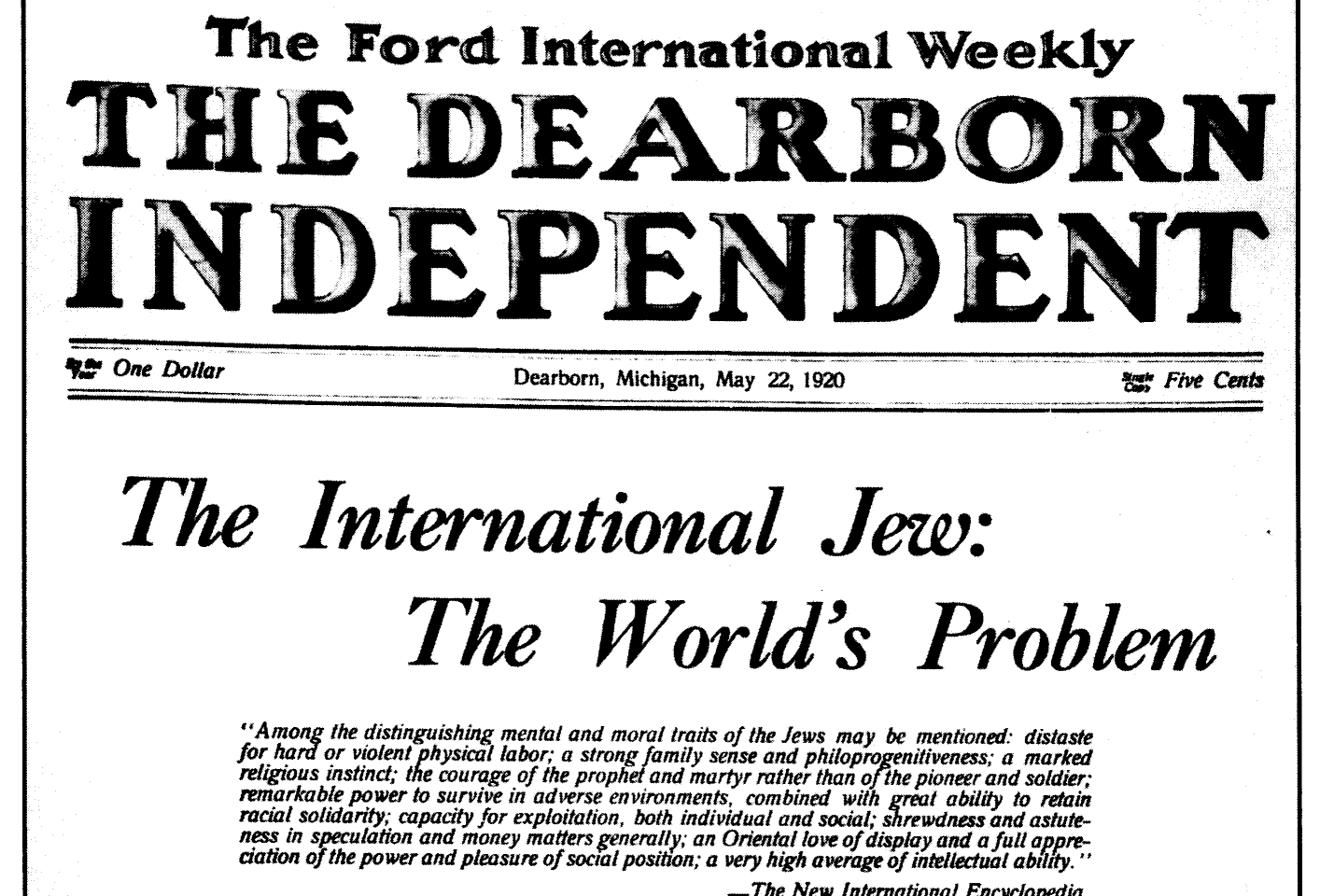 National Archives Censors Wikileaks The public search engine for the US National Archives appears to be blocked for the term "WikiLeaks". The whistleblower website has already lashed out at the move, saying the Archives has turned into "Orwell's Ministry of Truth."
An error message pops up every time a search is performed with the word "WikiLeaks".
It's not entirely clear when the US National Archives decided to block these searches. rt.com/news/us-archives-wikileaks-ban-939/
Solidarity for Never
Mandela's ANC Murdering Troops Planted Evidence on Dead Miners Photo and video evidence presented to a commission investigating the police shooting that left 34 striking miners dead strongly suggests that weapons were placed next to the bodies of dead miners, in an attempt to make it appear that the police had no choice but to fire on them, according to lawyers representing the families of the victims.   www.nytimes.com/2012/11/07/world/africa/scene-of-south-african-marikana-mine-shooting-may-have-been-altered-inquiry-is-told.html?hp
Michigan Labor Bosses Lose Forced Checkoff Proposal Proposal 2, the measure to enshrine collective bargaining in the state Constitution, is headed for defeat along with four other proposed constitutional amendments in early returns.
The union-backed measure is losing 60-40 percent with 59 percent of statewide precincts reporting. Voter approval would make Michigan the first state in the nation with such a constitutional guarantee of collective bargaining rights.
The proposed amendment known as Proposal 2 would prohibit the Legislature from approving any new laws to restrict collective bargaining. (What the unionites wanted was their ability to run a Labor Peace racket more efficiently. This was not about collective bargaining. It was about forced dues check off. The traditional trade to gain the dues check off is the promise of labor peace during the life of a contract. The unions, like the UAW, have used violence against their own members to enforce that labor peace, when members rightfully went on strike mid-contract, for good reason. So, what was never won by a popular vote, collective bargaining and the checkoff, are now "democratically" in jeopardy thanks to the typical stupidity and cowardice of the labor bosses who are the best friends the Big Bosses could ever have–their first line of defense.)   www.detroitnews.com/article/20121106/POLITICS01/211060423/
AFL-CIO coughs up 128 thousand warm bodies for Obamagogue The A.F.L.-C.I.O.'s president, Richard Trumka, said on Thursday that the nation's labor unions would have 128,000 volunteers working on the "final four days" of the 2012 campaign, saying these volunteers would knock on 5.5 million doors and make 5.2 million phone calls.    thecaucus.blogs.nytimes.com/2012/11/01/labor-unions-to-have-128000-campaign-volunteers/?src=rechp
Spy versus Spy
Brit Killed in China Had Spy Links A British businessman who was killed in China had been providing information to the British secret service, the Wall Street Journal newspaper claims.
Neil Heywood had been communicating with an MI6 officer about top politician Bo Xilai for at least a year before he died, the paper said. The UK Foreign Office said it would not comment "on intelligence matters".
In April, Foreign Secretary William Hague said Mr Heywood was not a government employee "in any capacity".
The case is at the heart of China's biggest political scandal in decades.
The November 2011 death of Mr Heywood brought down Mr Bo, the former Communist Party chief of Chongqing and a high-flier who was once tipped for top office.
Mr Bo's wife, Gu Kailai, was jailed in August for the murder of Mr Heywood at a Chongqing hotel. His former police chief, Wang Lijun, has also been jailed in connection with the scandal.    www.bbc.co.uk/news/world-asia-china-20216757
US Says Michigan Couple Spied for the Chinese A U.S. prosecutor said on Monday that a former General Motors engineer and her husband stole secrets related to the automaker's hybrid technology with the intention of using the information to develop similar vehicles in China.
According to the prosecution, Shanshan Du stole information which GM values at over $40 million and gave it to her husband, Yu Qin, who sought to use in conjunction with GM's competition in China.
"This case is about theft as well as deceit," prosecutor Michael Martin said during the opening statements of the Detroit trial, according to Bloomberg. The defendants are "partners in life, partners in business and partners in crime."
This is not the first time automakers have allegedly caught employees spying for Chinese companies. Last year, ex-Ford Motor Co. engineer Xiang Dong Yu was sentenced to 70 months in federal prison after pleading guilty to stealing secrets from Ford. He'd copied 4,000 Ford designs worth millions of dollars the night before he quit the automaker. He then went to work for Beijing Automotive Industry Corp.   autos.aol.com/article/stolen-secrets-gm-china/
The Magical Mystery Tour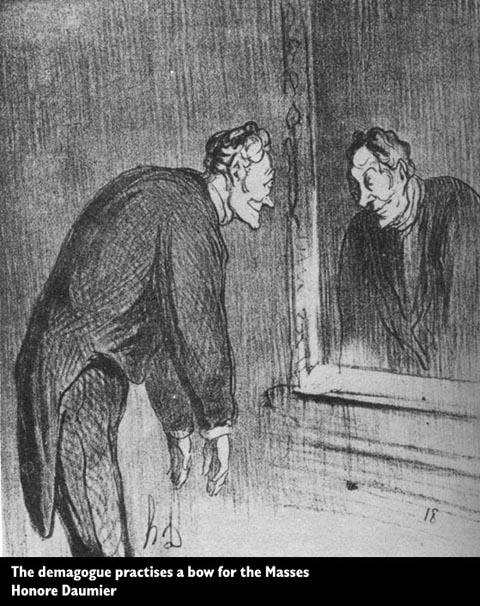 Angel Moroni Not in White House. Just Demagogue.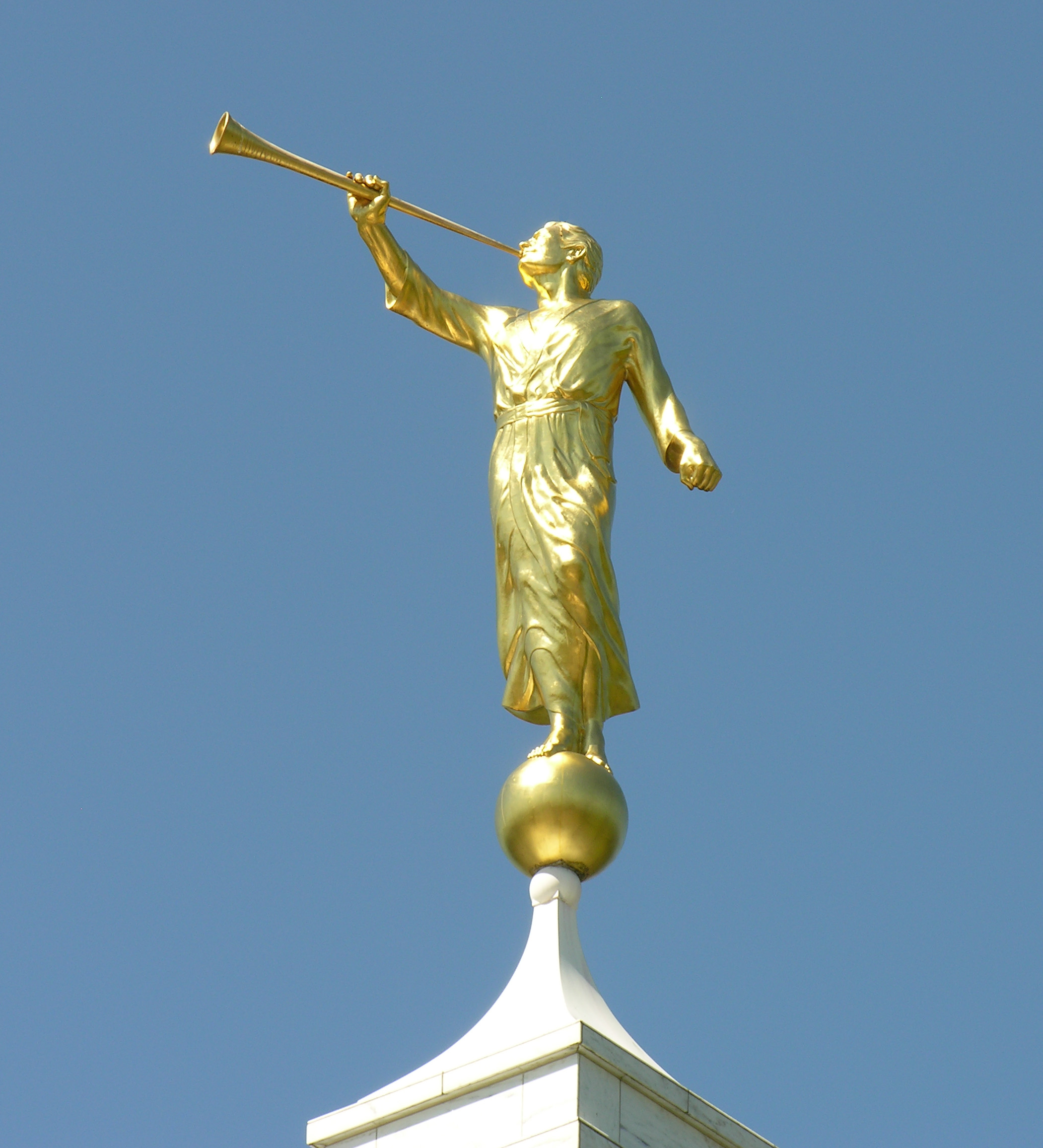 Michael Kelly, Former Lockeford Priest, Faces More Abuse Allegations Former Lockeford priest Michael Kelly and the Stockton Diocese have been sued for the third time on allegations that Kelly sexually abused former altar boys.
San Francisco Bishop, annointed with funny hat, issues anti-gay marriage rant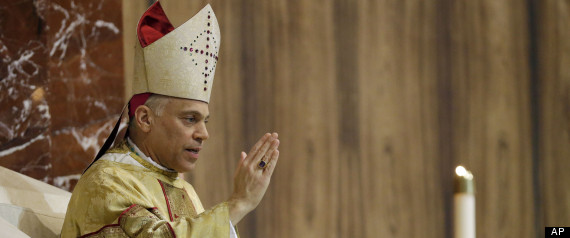 November 6, was a disappointing day for marriage, as the effort to preserve the unique meaning of marriage in the law lost by only a narrow margin in four states, even though vastly outspent by those who promote the redefinition of marriage.
The meaning of marriage, though, cannot be redefined because it lies within our very nature. No matter what policy, law or judicial decision is put into place, marriage is the only institution that unites a man and a woman to each other and to any children born of their union. It is either this, or it is nothing at all. In view of the fact that every child has a mother and a father, our society either respects the basic right of every child to be raised by his or her mother and father together and so supports the true and unique meaning of marriage for the good of children, or it does not. In a society marked by increasing poverty and family fragmentation, marriage needs to be strengthened, promoted, and defended, not redefined. I hope and pray that political leaders, judges, and all people will seek to honor this foundational and common sense truth of marriage.
The Best and Worst Things in the History of the World
So Long Carmen