We Say Fight Back!
Thousands March vs Nazis in Hungary Thousands attended an anti-Nazi rally Sunday in Hungary organized by Jewish and civic groups to protest a far-right lawmaker's call to screen Jews for national security risks.  http://www.washingtonpost.com/world/europe/thousands-attend-anti-nazi-rally-in-hungary-to-protest-lawmakers-call-for-screening-of-jews/2012/12/02/3a8a350a-3c9f-11e2-8a5c-473797be602c_story.html?hpid=z4
Soak the Rich! The "tax rates on the richest Americans fell from 91 percent in the 1950s and 1960s, and 70 percent in the 1970s, to the current low rate of 35 percent," notes Dr. Wolff, professor emeritus of economics at the University of Massachusetts, Amherst who is currently a visiting professor at New School University in New York City.   …at the end of World War II, "for every $1 Washington raised in taxes on individuals, it raised $1.50 in taxes on business profits. In contrast, today, for every dollar Washington gets in taxes on individuals, it gets 25 cents in taxes on business. Business and its allies successfully shifted most of its federal tax burden onto individuals."  http://www.counterpunch.org/2012/12/07/tax-the-rich-then-tax-them-again/
Congratulations on the publication of
U Mich Lecturers Demand Equal Pay The union representing non tenure-track faculty at the University of Michigan demanded equal pay for equal work as they unveiled a new report Friday that shows lecturers earn about half the amount of income for the courses they teach compared to tenured faculty.
"The value we contribute to the university and to the education of our students is not represented fairly in our compensation package," said Bonnie Halloran, president of the U-M Lecturers' Employee Organization (LEO).
: www.detroitnews.com/article/20121207/SCHOOLS/212070410#ixzz2EWf1wzHa
Standardized Testing, the Common Core, and Dropping the F-Bomb by Susan Ohanian Did anybody listen to David Coleman's keynote address at the Brown Center on Education Policy at Brookings on Nov. 29, 2012? It hasn't gotten any notice in the media–even though he must have set some sort of record. He dropped two four-letter words within four sentences. And then repeated one during the panel discussion.
The media is either asleep–or doesn't care. For example, Education Week and its assorted blogs published ten pieces mentioning Coleman between September and December 2012. None mentioned his Brookings appearance.
As Coleman followers know, he had already set a precedent for using "shit" in his presentations. But he upped the ante at Brookings. Is this why they didn't publish a transcript?  http://www.susanohanian.org/core.php?id=381
The Little Red Schoolhouse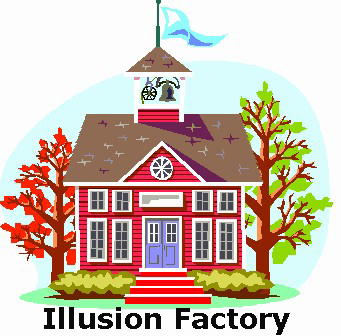 Brookings' Underestimation of Cost of High Stakes Exams Standardized-testing regimens cost states some $1.7 billion a year overall, or a quarter of 1 percent of total K-12 spending in the United States, according to a new report on assessment finances.
The report released Nov. 29 by the Washington-based Brown Center on Education Policy, at the Brookings Institution, calculates that the test spending by 44 states and the District of Columbia amounted to $65 per student on average in grades 3-9 based on the most recent test-cost data the researchers could gather. (The Brown Center report was not able to gather that data from Connecticut, Iowa, Oklahoma, South Carolina, West Virginia, and Wyoming.)
It also says that the District of Columbia spends the most on its assessments per student—$114—of the 45 jurisdictions Brookings measured, followed by Hawaii, Alaska, Delaware, North Dakota, and Massachusetts. New York, where test scoring is a local responsibility, spent the least—$7 per student—followed by Kansas, North Carolina, Oregon, and Utah.   www.edweek.org/ew/articles/2012/11/29/13testcosts.h32.html?tkn=QWBFFRh7znaUInSJbpbvYw2JW0UMI3MUkj7J&cmp=clp-ecseclips
Duncan Plans More of the Ratt Plus Regimentation of Ed Schools (which will happen with the full cooperation of obsequious faculty) S. Secretary of Education Arne Duncan continued to lay out his priorities for the next four years in a speech today, emphasizing that he thinks teacher preparation is broken and that the best educators need to be teaching the highest-need children.
In remarks at the two-day forum in Washington of the Foundation for Excellence in Education, run by former Florida Gov. Jeb Bush, Duncan said he has an "ambitious" second-term agenda that includes holding the line on initiatives he started during his first four years. He cited specifically the tough road ahead for common standards, common tests, and teacher evaluations.
"Do we have the courage to stay the course there?" he asked during his 30 minutes of remarks, which included a question-and-answer session.
As for renewed areas of emphasis, he clearly wants to focus on teacher and principal quality. He said teacher education programs are "part of the problem." Without getting specific, Duncan said there are a "number of things we plan to do," and said the department is looking at some sort of competitive initiative to foster innovation in schools of education. He continued, "We need to push very, very hard in schools of education." (This isn't a new area of concern, as the administration has pushed teacher-prep reform before.)   blogs.edweek.org/edweek/campaign-k-12/2012/11/_this_marks_the_first.html
NAACP to Join Obamagogue and Duncan Pushing RaTT The NAACP is going on the offensive on education, deploying volunteers across the country in its biggest push for a public education overhaul since the nation's classrooms were ordered desegregated in 1954, the civil rights group said Thursday.
The volunteers, who have been trained for the past two years, will lobby at the state and county levels for four educational priorities:
_ Extended school hours and years in school
_ Improved teacher training
_ Improved preschool programs
_ Better targeting of spending to the neediest of students
Such changes for all children, not just minorities, are the only way to ensure an educated American workforce and a thriving economy, said NAACP president and CEO Ben Jealous.   www.startribune.com/nation/182425671.html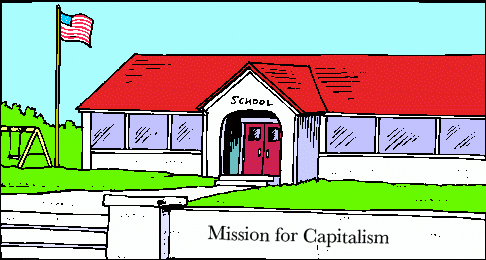 Unwarranted Anxiety about Common Core (down with poetry!) Jamie Highfill is mourning the six weeks' worth of poetry she removed from her eighth-grade English class at Woodland Junior High School in Fayetteville, Ark. She also dropped some short stories and a favorite unit on the legends of King Arthur to make room for essays by Malcolm Gladwell and a chapter from "The Tipping Point," Gladwell's book about social behavior.
"I'm struggling with this, and my students are struggling," said Highfill, who was named 2011 middle school teacher of the year in her state. "With informational text, there isn't that human connection that you get with literature. And the kids are shutting down. They're getting bored. I'm seeing more behavior problems in my classroom than I've ever seen."
But the chief architect of the Common Core Standards said educators are overreacting as the standards move from concept to classroom.
"There's a disproportionate amount of anxiety," said David Coleman, who led the effort to write the standards with a grant from the Bill and Melinda Gates Foundation. Coleman said educators are misinterpreting the directives.    http://www.washingtonpost.com/local/education/common-core-state-standards-in-english-spark-war-over-words/2012/12/02/4a9701b0-38e1-11e2-8a97-363b0f9a0ab3_story.html?hpid=z3
Twenty Percent of Mich District Teachers Quit A quarter of the newly hired teachers in the state-run Muskegon Heights school district have quit since a private company took over its management.
A state emergency financial manager laid off all the previous employees, and Mosaica Education hired 80 teachers for the fall semester.
Since then, Michigan Radio says 20 of the teachers have quit.
From The Detroit News: www.detroitnews.com/article/20121203/SCHOOLS/212030425#ixzz2EX78Ykqv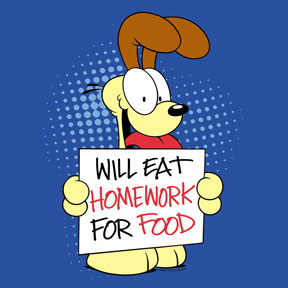 Will French El Ed Abolish Homework? In the name of equality, the French government has proposed doing away with homework in elementary and junior high school. French President Francois Hollande argues that homework penalizes children with difficult home situations, but even the people whom the proposal is supposed to help disagree.  http://www.npr.org/2012/12/02/166193594/pencils-down-french-plan-would-end-homework
The International Hot War of the Rich on the Poor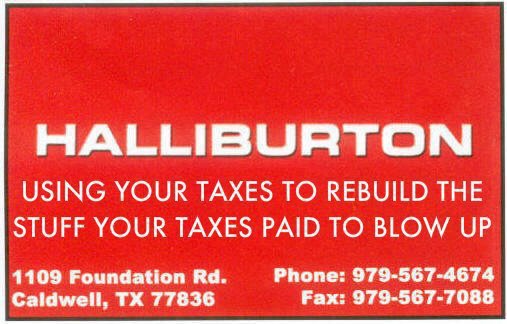 US Tightens Noose Around Syria Amid an escalating drumbeat about a supposed threat that Syria's government is preparing to use chemical weapons against its own people, Washington has deployed a naval armada off the country's coast.
The USS Eisenhower carrier strike group was sent through the Suez Canal from its deployment in the Persian Gulf earlier this week and has reportedly arrived in the Mediterranean near Syrian shores. The deployment joins that of an amphibious battle group already present in the eastern Mediterranean, consisting of the USS Iwo Jima, the USS New York and the USS Gunston Hall, which together carry a contingent of 2,500 US Marines.
Between the two naval forces, Washington now has 17 warships, 70 fighter-bombers and 10,000 military personnel within close striking distance of Syria. This is in addition to the Air Force's 39th Air Base Wing stationed at the Incirlik base in Turkey together with tens of thousands of US ground troops deployed in Kuwait, Qatar, the United Arab Emirates and Bahrain.  Citing US military sources, the Times of London reported Wednesday that Washington is ready to launch a military attack on Syria "within days."
"It won't require major movement to make action happen," an unnamed US official told the British newspaper. "The muscle is already there to be flexed."
Pentagon sources have suggested that an intervention carried out on the pretext of securing Syria's chemical weapons would require some 75,000 troops.   www.globalresearch.ca/us-tightens-military-noose-around-syria/5314614
US Nato Attack Afghan Health Clinic (hearts and minds) US-led NATO forces attacked a health clinic in Afghanistan, stormed the building, damaged equipment, detained those inside and turned it into a temporary jail and military base, in a grave violation of the laws of war.  "The soldiers knocked down a wall to enter the building, damaged doors, windows, examination beds and other equipment, and detained clinical staff and civilians inside," reports the Guardian's Emma Graham-Harrison from Kabul. "And for the next two and a half days they brought dozens, maybe hundreds of prisoners through the clinic, using it as a jail, logistics hub and for mortar fire, contravening the Geneva conventions, which protect medical centres."   news.antiwar.com/2012/12/06/nato-attacked-afghan-health-clinic-in-serious-war-crime/
Taliban Launches attack on US base at Post-surge Jalalabad
KABUL, Afghanistan — Taliban insurgents, including several suicide bombers, attacked a U.S.-Afghan military airfield in the eastern city of Jalalabad early Sunday morning, triggering an hours-long battle that left most of the attackers dead in a failed attempt to breach the base's fortifications.
The attackers detonated two suicide vehicles at the gate of the base, followed by three more suicide bombers on foot who detonated explosive vests, according to an account of the attack provided by the Nangahar provincial governor's office late Sunday afternoon.
Four other suicide bombers attempted to detonate explosive vests but were shot and killed by security forces defending the base, the account said. The governor's office said the assault resulted in the deaths of nine attackers and three members of the Afghan security forces.   www.latimes.com/news/world/worldnow/la-taliban-fighters-attack-usafghan-base-20121202,0,4326278.story
Taliban Nearly Kills Afghan Spy Boss — A Taliban suicide bomber tried to assassinate the influential new chief of Afghanistan's intelligence service at an agency guesthouse in Kabul on Thursday, officials said, in a brazen attack that left him seriously wounded and underscored the insurgency's ability to go after those at the highest levels of the government.  The attack against Asadullah Khalid, who had just taken over the National Directorate of Security in September, has sidelined a man who had emerged as one of the insurgency's fiercest opponents, as well as an implacable critic of Pakistan.   www.nytimes.com/2012/12/07/world/asia/afghan-spy-chief-is-wounded-in-attack-officials-say.html?ref=global-home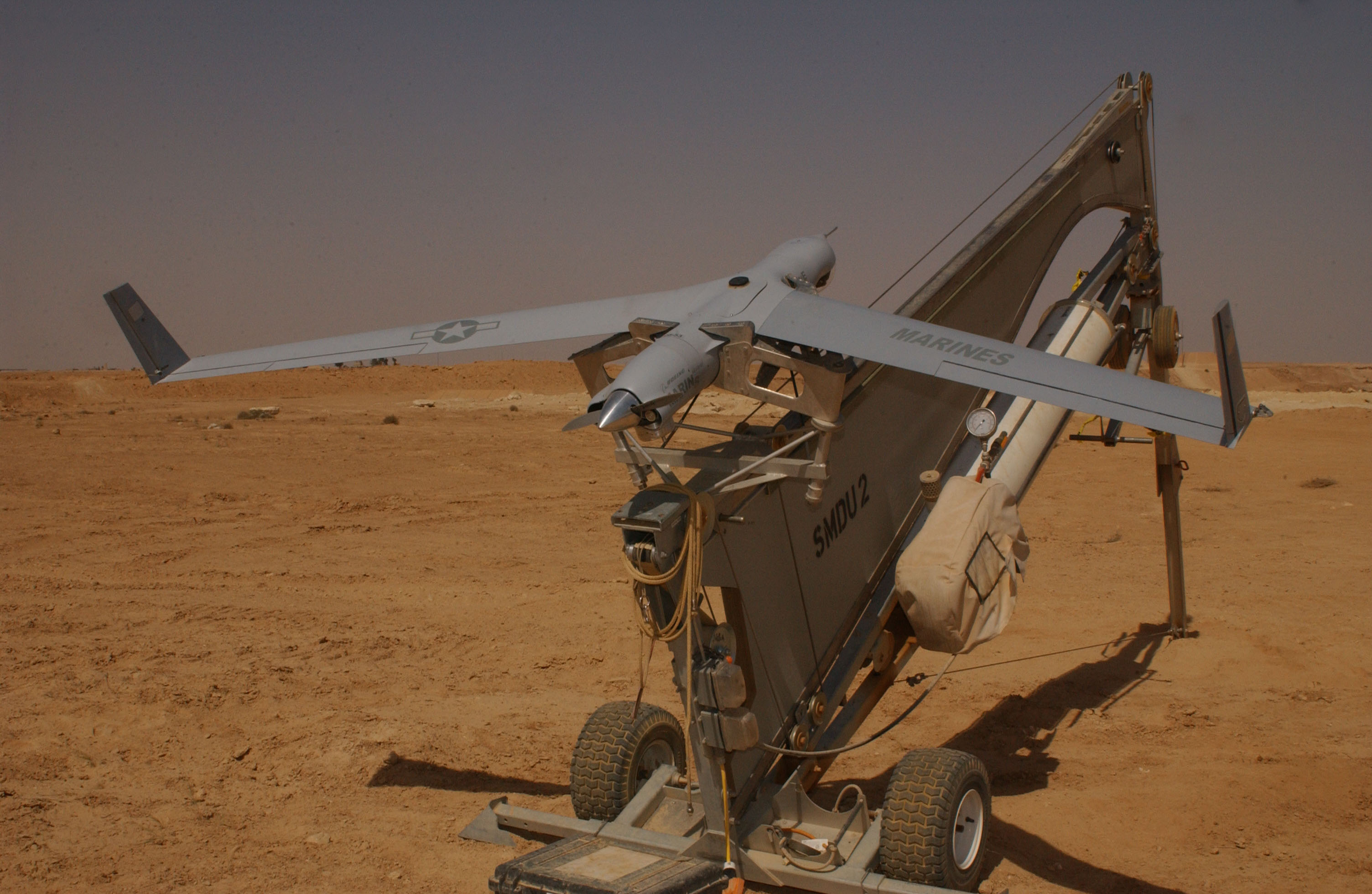 Iran Releases Photo of US Drone Iranian claims to have captured a US drone were met by quick denials from the US Navy, which is continuing to insist it isn't missing any drones. Iran has something else though: it has pictures.   news.antiwar.com/2012/12/04/us-denies-drone-capture-but-iran-has-pictures/
Puddin Head US Leaders Arm AQ The Obama administration secretly gave its blessing to arms shipments to Libyan rebels from Qatar last year, but American officials later grew alarmed as evidence grew that Qatar was turning some of the weapons over to Islamic militants, according to United States officials and foreign diplomats.   www.nytimes.com/2012/12/06/world/africa/weapons-sent-to-libyan-rebels-with-us-approval-fell-into-islamist-hands.html?ref=global-home
US Arming AQ in Syria The lone Syrian rebel group with an explicit stamp of approval from Al Qaeda has become one of the uprising's most effective fighting forces, posing a stark challenge to the United States and other countries that want to support the rebels but not Islamic extremists.  Money flows to the group, the Nusra Front, from like-minded donors abroad. Its fighters, a small minority of the rebels, have the boldness and skill to storm fortified positions and lead other battalions to capture military bases and oil fields. As their successes mount, they gather more weapons and attract more fighters.
The group is a direct offshoot of Al Qaeda in Iraq, Iraqi officials and former Iraqi insurgents say, which has contributed veteran fighters and weapons.
"This is just a simple way of returning the favor to our Syrian brothers that fought with us on the lands of Iraq," said a veteran of Al Qaeda in Iraq, who said he helped lead the Nusra Front's efforts in Syria.    http://www.nytimes.com/2012/12/09/world/middleeast/syrian-rebels-tied-to-al-qaeda-play-key-role-in-war.html?hpw
The International Economic War of the Rich on the Poor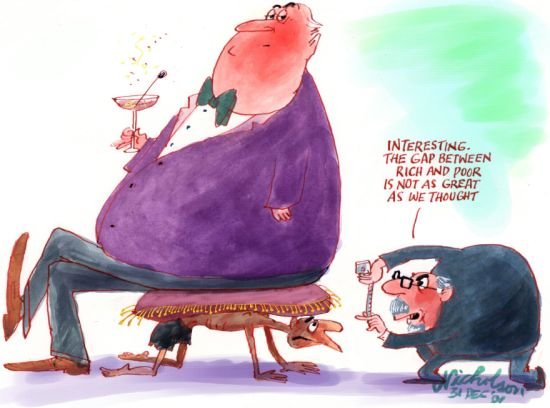 Bubbling Along–a new Fannie Mae or Freddie mac? Like Fannie Mae and Freddie Mac before it, the Federal Housing Administration is suffering in a mortgage hell of its own making. F.H.A. officials say they won't need taxpayers' help, but we've heard that kind of line before.
The F.H.A. backs $1.1 trillion of American mortgages and, by the look of things, it's in deep trouble. Last year, its mortgage insurance fund was valued at $1.2 billion. Today that fund is valued at negative $13.48 billion.  http://www.nytimes.com/2012/12/02/business/in-an-fha-checkup-a-startling-number.html
Obamagogue's Tax Sleight of Hand Won't Hit Still More of the Rich A close look at the president's plan shows that a large majority of families making up to $300,000 — as well as hundreds of thousands of families with even larger incomes — would not pay taxes at a higher marginal rate.   www.nytimes.com/2012/12/07/business/obamas-tax-plan-would-spare-many-affluent-families.html
Prins on Obamagogue Care The PPACA does nothing to restructure the health insurance industry, anymore than the Dodd-Frank Act restructures the banking industry. This means everything else it attempts to do, positive or negative, will be vastly overshadowed by an industry accelerating to morph itself into a acquisition machine in order to circumvent anything that even smells like a restriction, including laws that exist and ones to come.
How? By doing the same thing energy and telecom companies did after they were deregulated in 1996, and that banks did after they were summarily deregulated (after moving that way for decades) in 1999. They are merging, consolidating, eliminating competitors, and controlling their domain. They are manufacturing power.
Investment bankers are roaming the world to exploit this hot new opportunity. That's one reason insurance companies don't even call themselves that anymore. Now, they are 'managed health care' companies. Call yourself a managed health care company, and you can buy everything from other insurance companies to hospitals to clinics to doctors. The more consolidation, the more fees bankers rake in, and the more premiums and medical reimbursements and health care procedures, each company can control. www.nomiprins.com/thoughts/
Who Lost the Euro Zone? European consumers continue to cut back on spending, official data showed Wednesday, indicating that the region's financial crisis and ailing job market were weighing on hopes of an economic recovery.  …The fiscal crisis in the euro zone and the austerity measures employed to combat it have made companies reticent about hiring, helping to drive the euro zone into recession in the third quarter. That has created a vicious circle, in which falling consumer spending is expected to weigh further on the economy…….On Friday, Eurostat reported that unemployment in the euro zone rose to a record 11.7 percent in October from 11.6 percent a month earlier, and that the jobless rate among those under 25 years of age was 23.9 percent.
The European Commission on Wednesday expressed grave concern about the problem of youth unemployment, noting that just the immediate cost to governments — in terms of lost revenue and social outlays — worked out to an estimated €150 billion, or $196 billion, a year, or 1.2 percent of E.U. gross domestic product. www.nytimes.com/2012/12/06/business/global/daily-euro-zone-watch.html?emc=tnt&tntemail0=y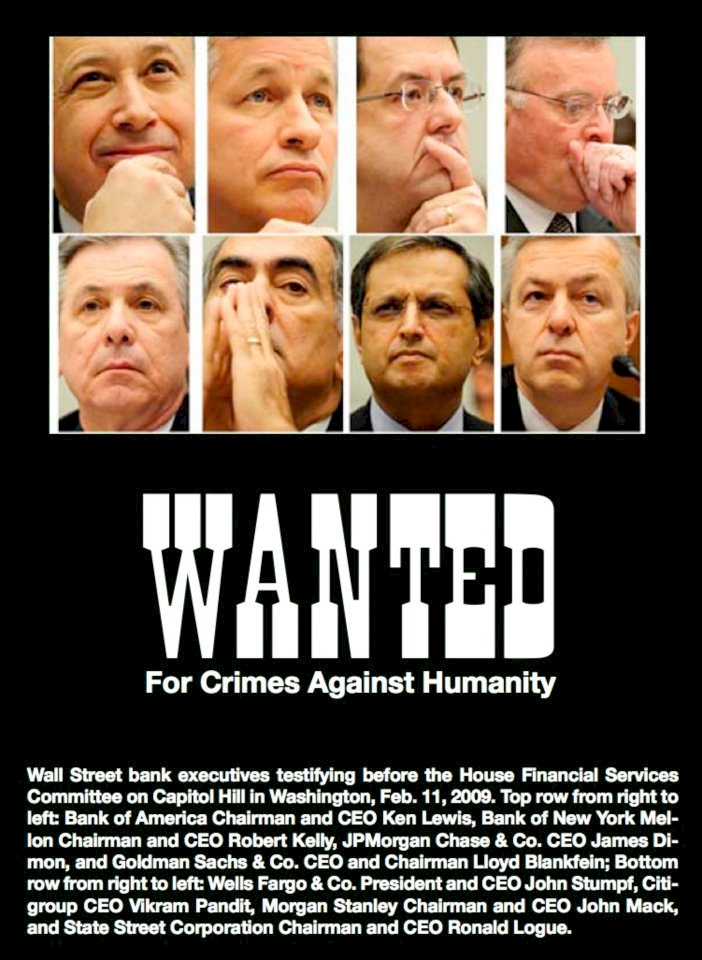 Who Lost the Euro Youth? Throughout the European Union, unemployment among those aged 15 to 24 is soaring — 22 percent in France, 51 percent in Spain, 36 percent in Italy. But those are only percentages among those looking for work. There is another category: those who are "not in employment, education or training," or NEETs, as the Organization for Economic Cooperation and Development calls them. And according to a study by the European Union's research agency, Eurofound, there are as many as 14 million out-of-work and disengaged young Europeans, costing member states an estimated 153 billion euros, or about $200 billion, a year in welfare benefits and lost production — 1.2 percent of the bloc's gross domestic product.    http://www.nytimes.com/2012/12/03/world/europe/young-and-educated-in-france-find-employment-elusive.html?emc=tnt&tntemail0=y&_r=1&
How Hollywood and Michael Moore Ripped off Michigan By 2008, a plan was being hatched for what would become the movie studio in Pontiac. The man behind it, Linden Nelson, was a well-connected local entrepreneur with a charismatic personality. He had made a name for himself by creating the removable key chain for valet parkers in the 1980s. His company later manufactured promotional trinkets for brands like AT&T and Harley-Davidson. In the late 1990s, Mr. Nelson found himself in the headlines when a fire broke out at his office in Beverly Hills, Mich. It was ruled accidental.
Mr. Nelson got the idea for the studio, he said, from his college-age son, who had heard that the Michigan tax credits were the talk of the Cannes Film Festival in France that year. Mr. Nelson soon met an old friend, Ari Emanuel, over coffee in Aspen, Colo., to discuss the idea. Mr. Emanuel was the force behind what would become William Morris Endeavor Entertainment, and his fast-talking, take-no-prisoners style had been immortalized in HBO's "Entourage." His brother Rahm would soon be named the chief of staff to President Obama.   www.nytimes.com/2012/12/04/us/when-hollywood-comes-to-town.html?_r=1&&pagewanted=print
The Emergence of Fascism as a Popular Mass Movement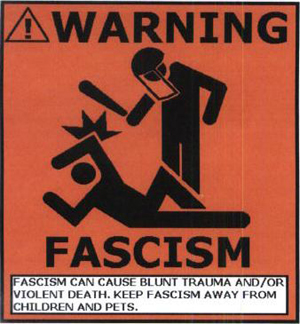 Global Research, a Brief History of Fascism (chronology) www.giorgiobassani.it/brief%20history%20of%20fascism.htm
What is Fascism? www.thirdworldtraveler.com/Fascism/What_Is_Fascism_Gibson.html
Solidarity for Never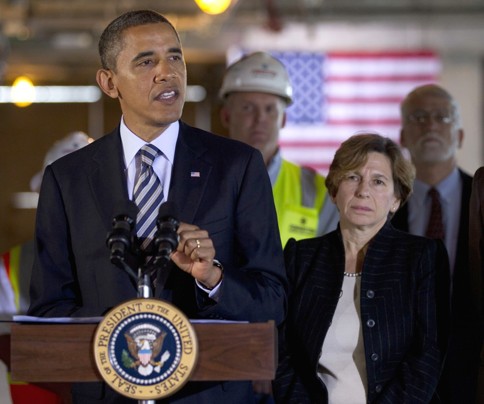 AFT's Smeagol Weingarten wants Teachers to Take an EduBar Exam A major teachers union wants to create a rigorous professional exam for K-12 teachers that would serve the same function as the bar exam for lawyers and board certification for doctors.
"Unlike law, medicine, architecture and engineering, we hand teachers the keys and tell them to go into the classroom and do their thing," said Randi Weingarten, president of the American Federation of Teachers, who is expected to announce the plan Monday. "This is about raising the standards of our profession and making sure that kids get teachers who are prepared." www.washingtonpost.com/local/education/union-proposes-bar-exam-for-teachers/2012/12/01/883f8bc8-3b38-11e2-8a97-363b0f9a0ab3_story.html
Hawaii Teachers Work to Rule (isolating themselves from students and parents, rather than set up freedom schools to teach about class and empire wars—dangerous activity!) Q: What does it mean for teachers to "work to the contract" or "work to rule"?
A: Teachers are taking a courageous stand to come together on specific days with a commitment to "work to the contract" on campus during their 7-hour work day, followed by sign waving before and after school. Merriam-Webster defines work to rule as the practice of working to the strictest interpretation of the rules as a job action. Remember, "work to the contract" is legally protected concerted activity. However, if given a direct order by your supervisor, we advise that you follow the directive and grieve it later (consult with your UniServ Director should this occur to you.)  http://www.hawaiifreepress.com/ArticlesMain/tabid/56/articleType/ArticleView/articleId/8368/categoryId/50/HSTA-Claims-Work-to-Rule-Protests-Legal.aspx
above, dimwit Prezzie of Mich EA spins unionite loss on Mich prop 2 which put collective bargaining, never won on a ballot but on the streets and on strike, to a vote–and lost big, convincing Michigan citizens they had voted down CB (now so lost to meaning that it only indicates forced dues collection and contract concessions while union tops stay rich). Now, Michigan's legislature is about to pass a Right to Work Law, the logical result of the unionites' failures.
Gov. Rick Snyder said Thursday he does not think right-to-work legislation would be on the verge of passage in Michigan if unions had not pushed Proposal 2, their ballot measure that went down to defeat during the Nov. 6 election.
The Republican governor said that earlier this year he asked labor leaders to back down from pursuing the drive to lock collective bargaining into the state constitution and block any potential right-to-work law.
"That was one of my concerns was about raising the whole profile of the discussion about labor issues," Snyder said in an interview with MLive after announcing he would sign right-to-work bills – which began moving through the Legislature later in the day.
The law prohibiting workers from having to pay dues or fees to unions as a condition of employment will be called the Workplace Fairness and Equity Act.
"I said it could stir up the whole topic that we're discussing right now – right to work – or freedom to choose is the way I prefer to look at it," Snyder said. www.mlive.com/politics/index.ssf/2012/12/gov_snyder_right-to-work_law_w.html
Chicago TU Gets in Line for Common Core–getting Teacher and kiddie minds right www.pbs.org/newshour/bb/education/july-dec12/chicago_12-03.html
Spy versus Spy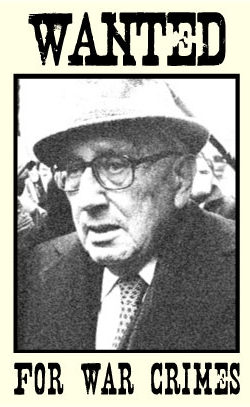 Kissinger Coup Plotting with Nazis in 1970s A German academic has unearthed evidence showing former U.S. Secretary of State Henry Kissinger once discussed a coup with disgruntled Nazis to overthrow the West German government in the 1970s.
Kissinger and Richard Nixon were aggrieved at the left-leaning government of the day's burgeoning friendship with the hardline East German government.
Kissinger became the contact man for a secret spy network made up of old Nazis and elite aristocrats aimed at torpedoing the plans formulated by Chancellor Willy Brandt.
Read more: www.dailymail.co.uk/news/article-2242258/Revealed-Henry-Kissinger-discussed-overthrowing-West-German-government-secret-spy-network-old-Nazis-aristocrats.html#ixzz2EWyfJ7P0
Follow us: @MailOnline on Twitter | DailyMail on Facebook
FBI Agent Provocateur Gets Kids Jailed for Dumb Bomb Plot Shaquille Azir, a paid FBI informant with a 20-year criminal record, facilitated every step in the plot.
Azir molded the five's childish bravado and drunken fantasies into terrorism. He played father figure to the lost men, providing them with jobs, housing, beer and drugs. Every time the scheme threatened to collapse into gutterpunk chaos, he kept it on track.
FBI tapes reveal Azir led the brainstorming of targets, showed them bridges to case out, pushed them to buy C-4 military-grade explosives, provided the contact for weapons, gave them money for the explosives and demanded they develop a plan because "we on the hook" for the weapons. At one point, Azir burst out in frustration at their ineptitude: "every time we meet, we leave saying, we're doing some research. And then get back together and go back to square one.  ..This case could have put on trial the post-September 11 strategy of "preventative prosecution", in which the FBI dispatches provocateurs to infiltrate targeted religious and political groups to see what they can stir up. The targeting is not based on who are the main domestic terrorist threats, such as neo-Nazis preparing to start a race war, and violent anti-abortion fanatics. The threat assessment singles out the already-demonized, such as Muslims. Jeanne Theoharis, professor of political science at Brooklyn College and co-founder of Educators for Civil Liberties, says:
"There's a tremendous amount of violent Christian religious speech in our airwaves and that's considered protected. It sounds very different to the government if the speaker is a Muslim."
Similarly, anarchists are inherently suspect.   " www.guardian.co.uk/commentisfree/2012/nov/28/cleveland-anarchist-bomb-plot-fbi
Zero Dark Thirty (a whiff of Operation Mockingbird, making torture acceptable to USers again) But the movie of the year is also the political conundrum of the year, a far, far cry from the rousing piece of pro-Obama propaganda that some conservatives feared it would be. "Zero Dark Thirty," which opens in theaters on Dec. 19 and presents itself as a quasi-journalistic account of what really happened, gives primary credit for the killing of Bin Laden to neither the Bush nor the Obama administrations but to one obsessive C.I.A. analyst whose work spans both presidencies. And it presents the kind of torture that Cheney advocated — but that President Obama ended — as something of an information-extracting necessity, repellent but fruitful.
Even as David Edelstein, the film critic for New York magazine, named "Zero Dark Thirty" the best movie of 2012 in a recent article, he digressed to say that it "borders on the politically and morally reprehensible," because it "makes a case for the efficacy of torture."   www.nytimes.com/2012/12/09/opinion/sunday/bruni-bin-laden-torture-and-hollywood.html?emc=tnt&tntemail1=y
Pentagon to Sprinkle Spies Everywhere The Pentagon will send hundreds of additional spies overseas as part of an ambitious plan to assemble an espionage network that rivals the CIA in size, U.S. officials said.
The project is aimed at transforming the Defense Intelligence Agency, which has been dominated for the past decade by the demands of two wars, into a spy service focused on emerging threats and more closely aligned with the CIA and elite military commando units.
When the expansion is complete, the DIA is expected to have as many as 1,600 "collectors" in positions around the world, an unprecedented total for an agency whose presence abroad numbered in the triple digits in recent years. The sharp increase in DIA undercover operatives is part of a far-reaching trend: a convergence of the military and intelligence agencies that has blurred their once-distinct missions, capabilities and even their leadership ranks.
Through its drone program, the CIA now accounts for a majority of lethal U.S. operations outside the Afghan war zone. At the same time, the Pentagon's plan to create what it calls the Defense Clandestine Service, or DCS, reflects the military's latest and largest foray into secret intelligence work.
The DIA overhaul — combined with the growth of the CIA since the Sept. 11, 2001, terrorist attacks — will create a spy network of unprecedented size. The plan reflects the Obama administration's affinity for espionage and covert action over conventional force.     beforeitsnews.com/international/2012/12/dia-sending-hundreds-more-spies-overseas-2448574.html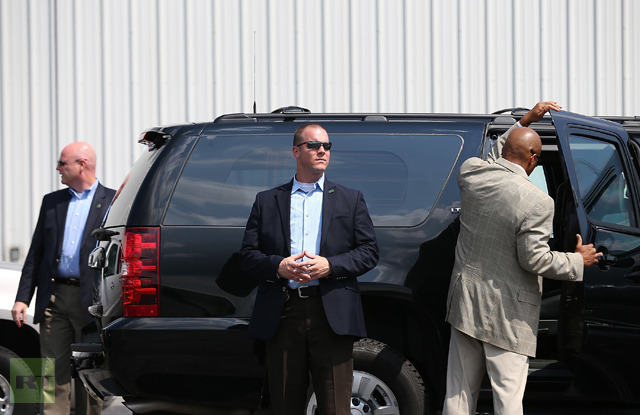 Who Lost those Files with the Informants names on them and Where are Those Lists anyway? The US Secret Service is once again uncomfortably in the limelight: Homeland Security has initiated a probe into a reported lapse in confidentiality where two computer files were 'lost' on the Washington, DC, subway system.
In 2008, a contract employee reportedly lost two computer tapes with "sensitive material on informants" on the DC metro while taking them from one location to another, Secret Service spokesperson Edwin Donovan said.
The contractor was transporting the material from the Secret Service headquarters in the capital to a now-closed data facility in Maryland.   rt.com/usa/news/secret-service-lost-files-probe-590/
The Magical Mystery Tour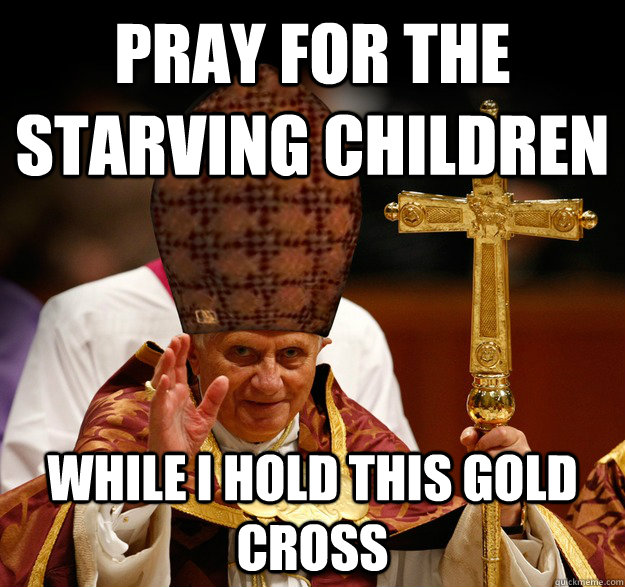 Judge Joins Church to Protect Rapist Priests In its landmark $660-million settlement with victims of sexual abuse five years ago, the Archdiocese of Los Angeles agreed to make public the confidential personnel records of all priests accused of molesting children.
Victims said the release of the files would provide accountability for church leaders who let pedophiles remain in ministry, and law enforcement officials suggested that the documents could lead to criminal cases against those in charge.
After years of delays and legal wrangling, the files are set to become public in coming weeks.
But the documents have been scrubbed of what many regard as the most important information: the identities of the members of the church hierarchy who reshuffled abusers.
The names of the former cardinal, Roger M. Mahony, and the bishops and vicars who handled molestation complaints for him have been redacted by church lawyers at the direction of a retired federal judge managing the files' release.
In handing down that decision last year, the judge, Dickran Tevrizian, said that the archdiocese had endured enough criticism and that he wanted to prevent the files from being used to "embarrass or to ridicule the Church." www.latimes.com/news/local/la-me-church-files-20121208,0,3376780.story
Sunday School Volunteer accused of molestation A well-known Orange County church has been roiled by allegations that a volunteer sexually assaulted children.
A Sunday school volunteer at Rock Harbor Church in Costa Mesa allegedly formed relationships with children in his church and went on to sexually abuse at least one of them multiple times between November 2009 and November 2011, according to church leaders and court documents.    http://latimesblogs.latimes.com/lanow/2012/12/large-oc-church-shaken-by-child-sex-abuse-allegation.html
The Best and Worst Things in the History of the World
So Long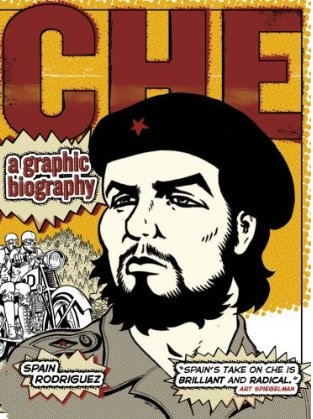 Spain Hard-charging biker. Class warfare revolutionary. Pioneering underground cartoonist.
Loving family man. That was Spain Rodriguez.
From his role as one of the original Zap Comix artists with Robert Crumb, to his work as a founder of the Mission District murals movement in San Francisco, Rodriguez influenced generations of cartoonists and illustrators with a gritty, in-your-face approach to urban life.
He continued to do so until his death Wednesday at his San Francisco home – inking a poster printed this week for a concert honoring the labor movement and Woody Guthrie.
Read more: www.sfgate.com/art/article/Spain-Rodriguez-Zap-Comix-artist-dies-4075158.php#ixzz2E2Wqwh7e
December 11, 1964