We Say Fight Back!
.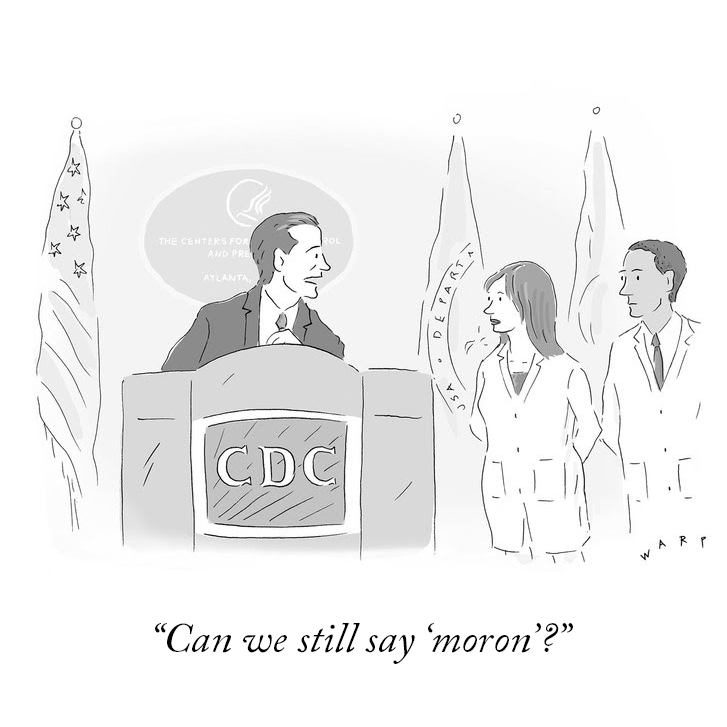 Rare 'Major victory' for teachers: $550M refund
Michigan plans to refund nearly 275,000 public school employees a combined $550 million plus interest for retiree healthcare paycheck deductions deemed unconstitutional by the state Supreme Court, a ruling hailed by unions as a "major victory" for educators.
In a unanimous 6-0 decision released Wednesday, justices ordered the refunds and upheld a Court of Appeals ruling that a 2010 Michigan law violated contract clauses of the state and federal constitutions by involuntarily reducing pay for teachers and other school employees by 3 percent to fund retiree health care benefits.
Because the paycheck deductions were unconstitutional, funds collected from more than 200,000 school employees before a replacement law took effect in 2012 "must be refunded to the plaintiffs in accordance with the Court of Appeals judgment," justices ruled.  www.detroitnews.com/story/news/local/michigan/2017/12/20/michigan-teacher-refund-percent/108777094/
How People Fought Back in the Thirties (See the lesson about trickle down economics at 28 minutes and General Smedley Butler on troop resistance at 42)
Congratulations on the publication of: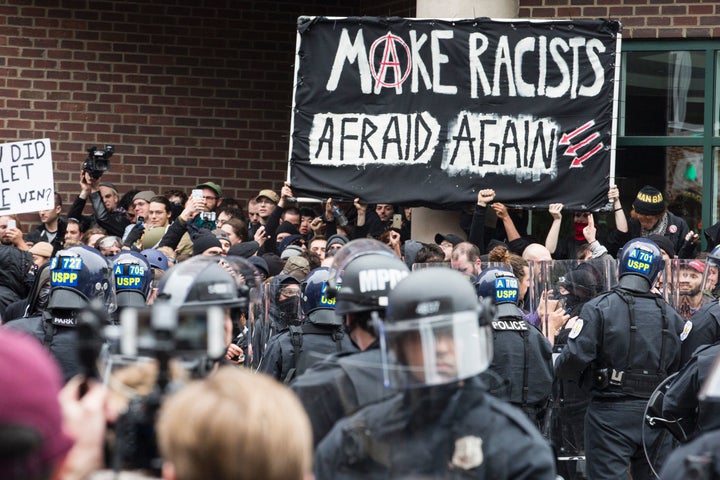 All 6 Defendants Not Guilty In Key Felony Trial Of Trump Inauguration Protesters
.
Congratulations on the publication of:
,
.
The old Detroit school district has lost out on $6.5 million in money to whittle down its old debt after officials failed to turn in paperwork on time.
Nikolai Vitti, Detroit Public Schools Community District superintendent, sent an email to board members this week saying Detroit Public Schools, the old district, failed to submit documentation to be reimbursed.
The state reimburses the districts for debt loss under Public Act 86 if they met the Aug. 15 deadline.
"At this point, Detroit Public Schools is not eligible for the $6.5 million-dollar reimbursement from the state," Vitti told board members in an email Monday. "After speaking with state officials, the available funds have already been disbursed to other qualifying entities. However, we will continue to petition the state to receive the reimbursement."
Vitti said the documents were provided to the former CFO Marios Demetriou in the spring but were not completed or received by the state. www.detroitnews.com/story/news/local/detroit-city/2017/12/21/dps-detroit-public-schools-community-district-debt-million/108837084/
As long as government employees are free to violate the state's public records law with impunity, the transparency promised to all Californians in the state constitution will remain elusive.
While California's Public Records Act declares that governmental transparency is a "fundamental and necessary right of every person in this state," the realization of this admirable goal is severely undercut by the lack of any penalty for government officials who refuse to comply with the law…
As a result, some agencies are comfortable ignoring the law entirely, adopting what can only be described as a "well, sue us" mentality…
…it's not just the smaller agencies who behave this way, even the massive San Diego Unified School District routinely flouts the law.
Take Transparent California's most recent request for salary data from the district as an example. Despite having already created the exact file requested on June 6, 2017, the district issued a determination letter on June 12, 2017 stating they would not produce this existing, readily-available file for another 12 weeks!
Likewise, a request sent to the city of South Gate languished for more than 60 days as the city asserted an open-ended extension to locate the allegedly "extraordinary amount of documents" requested. When the city finally produced the single responsive file, it contained a creation date indicating that it had been in the city's possession the entire time.
So much for releasing information in a "prompt" fashion as state law mandates.  www.ocregister.com/2017/12/21/californias-public-records-law-needs-teeth/
A Cheating Scandal Rocked Atlanta's Schools. Ten Years Later, Efforts to Help Affected Students Fall Short
…in the wake of the largest K-12 school cheating scandal in U.S. history, the district and community have struggled to move on. The scandal has cast a long shadow, with the cheating allegations looming over this city's schools for the better part of a decade.
Of the 11 former educators convicted on state racketeering charges, many are still appealing their convictions, hoping to clear their records, if not their names.
A former Dobbs principal, Dana Evans, is among them. Even as legal fees have drained her retirement accounts and she struggles to find work, she insists she is innocent….
Two programs designed to help the students affected by the cheating scandal have also fallen flat.
The Atlanta Promise Academy, an effort hatched to find dropouts who were harmed by the cheating and offer them GED classes or job training has failed to get off the ground. In the two years since Fulton County District Attorney Paul Howard announced the plan, he has not been able to secure private or public financing to get it rolling.
And the district's main attempt to repair the damage to students impacted by the cheating—a $7.5 million program for those who are still in school—hasn't fared much better. In a new report from Georgia State University, researchers found that tutoring and other support services may have come too little, too late…
Even before the latest findings, the results left some parents with the sense that, once again, Atlanta is cheating its children.
"I can't go back and get those years back for any of those children, including my children," said Shawnna Hayes-Tavares, a district parent and critic who sits on the program's advisory council. She had two children—one who is now a district graduate and another in his senior year—eligible for the program.
"We didn't even start the process until almost six years later," Hayes-Tavares said. "How many students did we lose in the process?" www.edweek.org/ew/articles/2017/12/19/atlantas-efforts-to-help-students-impacted-by.html?cmp=eml-enl-eu-news1&M=58316711&U=1666178
The International Hot War of the Rich on the Poor
America's elite troops were deployed to 149 nations in 2017, according to U.S. Special Operations Command.  The map above displays the locations of 132 of those countries; 129 locations (in blue) were supplied by U.S. Special Operations Command; 3 locations (in red) — Syria, Yemen and Somalia — were derived from open-source information. (Nick Turse)
Donald Trump's First Year Sets Record for U.S. Special Ops 
Elite Commandos Deployed to 149 Countries in 2017
By Nick Turse
"We don't know exactly where we're at in the world, militarily, and what we're doing," said Senator Lindsey Graham, a member of the Senate Armed Services Committee, in October. That was in the wake of the combat deaths of four members of the Special Operations forces in the West African nation of Niger. Graham and other senators expressed shock about the deployment, but the global sweep of America's most elite forces is, at best, an open secret.
Earlier this year before that same Senate committee — though Graham was not in attendance — General Raymond Thomas, the chief of U.S. Special Operations Command (SOCOM), offered some clues about the planetwide reach of America's most elite troops. "We operate and fight in every corner of the world," he boasted.  "Rather than a mere 'break-glass-in-case-of-war' force, we are now proactively engaged across the 'battle space' of the Geographic Combatant Commands… providing key integrating and enabling capabilities to support their campaigns and operations."

In 2017, U.S. Special Operations forces, including Navy SEALs and Army Green Berets, deployed to 149 countries around the world, according to figures provided to TomDispatch by U.S. Special Operations Command.  That's about 75% of the nations on the planet and represents a jump from the 138 countries that saw such deployments in 2016 under the Obama administration.  It's also a jump of nearly 150% from the last days of George W. Bush's White House.  This record-setting number of deployments comes as American commandos are battling a plethora of terror groups in quasi-wars that stretch from Africa and the Middle East to Asia.

"Most Americans would be amazed to learn that U.S. Special Operations Forces have been deployed to three quarters of the nations on the planet," observes William Hartung, the director of the Arms and Security Project at the Center for International Policy.  "There is little or no transparency as to what they are doing in these countries and whether their efforts are promoting security or provoking further tension and conflict."  www.tomdispatch.com/post/176363/tomgram%3A_nick_turse%2C_a_wider_world_of_war/
US commandos carry out thousands of operations in Afghanistan
Pence Says 'Real Progress' in War in Afghanistan
U.S. Vice President Mike Pence says "real progress" is being made on the ground in Afghanistan.
Pence is visiting the war-torn nation to meet with its leaders and rally U.S. troops stationed there.
Pence says Afghan President Ashraf Ghani has told him that more senior Taliban leaders have been eliminated this year than in all prior years of the war combined.
President Donald Trump announced a new Afghan strategy in August. Pence says that, because of that decision, the U.S. has been sending more resources and troops into Afghanistan. More important, Pence says, is the new authority Trump has granted U.S. military personnel on the ground to fight more effectively alongside Afghan soldiers.
The vice president says "the results are really beginning to become evident around the country." (NYtimes Dec 21/17)
Gunmen seize building in Afghan capital, firing on security forces
A group of armed men seized a building under construction in the Afghan capital on Monday and were exchanging fire with security forces in a heavily populated area, an official said.
"The number of attackers, possible casualties and their target is not yet clear," said Najib Danish, spokesman for the Ministry of Interior.
The Afshar area of Kabul where the attack was under way is close to a facility of the National Directorate of Security, the main Afghan intelligence agency, as well as a private university.  www.reuters.com/article/us-northkorea-missiles-cyber/north-korea-rejects-u-s-accusation-says-it-is-not-linked-to-any-cyber-attacks-idUSKBN1EF0BD?utm_source=Sailthru&utm_medium=email&utm_campaign=EBB%2012.17.2017&utm_term=Editorial%20-%20Military%20-%20Early%20Bird%20Brief
The Longest War: 8 Years After My Last Deployment, I Returned To Afghanistan As A Reporter. Here's What I Found
Almost eight years after I did my last combat mission in the mountains of Afghanistan, the opportunity arose for me to return — not as a combatant but as a journalist.
Here's what I learned.
We're not leaving Afghanistan… maybe ever.
I know this may come as a surprise to anyone who remembers the swift defeat of the Taliban just three months after the World Trade Center and Pentagon attacks. Or the Surge. Or the "drawdown." Or even the triumphant announcement back in December 2014 that our official combat operations had come to a successful conclusion. But the plain truth is we're there for the long haul, and we may as well abandon any expectation of the contrary. It was evident almost from my first minutes at Resolute Support headquarters in Kabul that the United States leaving Afghanistan is about as likely as our leaving Germany, Japan, Korea, Italy, or most of the other 138 countries around the world where we maintain a military presence.
I've come to terms with the fact that friends I served with a decade ago are still deploying to Afghanistan. (I bumped into some of them actually.) I know that my youngest sister, currently in the initial stages of her Army career, will probably deploy there. I won't be surprised if my 3-year-old daughter, should she decide to join the military, deploys to Afghanistan someday.
China air force drills in Sea of Japan and again around Taiwan
Ex-Navy officer sentenced for attempting to lure 13-year-old for sex
A former Navy lieutenant commander in San Diego was sentenced Monday to 10 years in federal prison for trying to entice an underage girl — really an undercover Homeland Security agent — into having sex with him.
Matthew Perry Maples, 38, pleaded guilty to attempted enticement of a minor and could have faced life in prison.
According to the U.S. Attorney's Office, Maples placed an online advertisement titled "daddy looking for daughter-m4w" in July. Homeland Security agents noticed the ad and an undercover agent responded, posing as a young teen.
Prosecutors said that over the course of around two weeks, Maples — who was in the Navy at the time — communicated with the undercover agent who he thought was 13, telling her he would teach her "how to kiss and make out" and making more explicit statements about what they could do.  fox5sandiego.com/2017/12/18/ex-navy-officer-sentenced-for-attempting-to-lure-13-year-old-for-sex/
The International Economic War of the Rich on the Poor
What GE did to Your Future and Past
by Susan Ohanian
Although the name Schenectady comes from the Mohawk skahnéhtati meaning "beyond the pines," when I moved there a few decades ago, I didn't have a clue about the city's history of American Indian usurpation or later slavery import. For me, this city sitting at the confluence of the Mohawk and Hudson rivers brought back strains of "The Erie Canal," the obligatory song everybody learned in grade school.
A huge sign boasted "General Electric City." By far the largest employer, GE employed over 30,000 and every year boasted of increased production, way over the national average. It was a good city to live in, and I believed the GE slogan "We Bring Good Things to Life"—producing not just lightbulbs and refrigerators, but NBC and high tech stuff I knew nothing about.
Then Schenectady became one of the city's GE dumped, relocating thousands of manufacturing jobs to cheap labor in the Sun Belt and overseas, leaving environmental brownfields behind. Then I remembered that Kurt Vonnegut worked there briefly as a publicist.  Besides generating good news about GE, Vonnegut wrote Player Piano, about a dystopian world run by machines. And GE sponsored Ronald Reagan's TV career. richgibson.com/GE.htm

California Today: State's Homeless Population Drives National Increase (why are we not rioting?)
It could hardly come as a surprise to anyone who travels around the state: the number of people who are homeless in California continues to rise at a steady clip. Every year, the federal Department of Housing and Urban Development releases a Point in Time count of the homeless population. This year that number reached nearly 554,000 — a 1 percent increase from last year, driven by the dramatic surge in West Coast cities.
More than one-quarter of the total homeless population nationwide lives in California, roughly 114,000. The vast majority are "unsheltered" — a more bureaucratic term to describe the thousands living on the streets, under freeways and tucked into grassy fields and parks in cities all around the state.
"It's certainly a bigger increase than we would have expected," said Ben Metcalf, the director of the state's Department of Housing and Community Development. "There's a tale of different countries here: We're seeing a real significant increase and much of the rest of the country is not. We're all doing the same things, but here the rent is too damn high. We've seen an incredible increase in the cost of housing."  www.nytimes.com/2017/12/21/us/california-today-states-homeless-population-drives-national-increase.html?em_pos=large&emc=edit_ca_20171221&nl=california-today&nlid=2254121&ref=headline&te=1&_r=0
San Diego's Merrill Lynch whacked
The SEC notes that a registered broker-dealer is required to file a suspicious activity report on a transaction or pattern of transactions of at least $5000 that the broker knows or suspects involves funds from illegal activities, is designed to evade money laundering requirements, and has no business or lawful purpose. In a number of instances, Merrill failed to file such reports, says the SEC.
The firm sent its employees a report on what to look for, among them, "wires originating from jurisdictions which had been flagged in relation to black market peso exchange activities" and "many funds transfers sent in large, round dollar amounts." Merrill had used a system called "Mantas" for the automated monitoring of retail brokerage accounts "to detect potential money laundering activity," according to the report. But Merrill failed to use Mantas in two high-risk scenarios, and did not investigate certain Mantas reports.   www.sandiegoreader.com/news/2017/dec/22/ticker-san-diegos-merrill-lynch-whacked/
First time in more than 50 years that it fell twice in a row

Deaths linked to synthetic opioids doubled from 2015 to 2016
The Emergence of Fascism as a Popular Mass Movement and The War on Reason

Cornbread Mafia Pot Dealer leader Johnny Boone pleads guilty in federal court –While Opioid Big Pharms go Untouched
Johnny Boone, the leader of one of the largest domestic marijuana organizations dubbed the "Cornbread Mafia," plead guilty in Federal Court Tuesday.
The 74-year-old Marion County farmer was arrested in December of 2016 in Canada, after running from authorities for more than eight years. He was brought to the United States in April.
On Tuesday, he pled guilty to one count of superseding information, which carries a maximum five-year prison sentence, a fine of $250,000 and three years of supervised release.
"Boone admitted yesterday that on May 27, 2008, in Washington County, Kentucky, he conspired with other persons to possess more than 1000 marijuana plants, intending to cultivate and grow the plants and distribute the marijuana when the plants were harvested," a statement from the Western District of Kentucky's U.S. Attorney's office said. "In furtherance of the conspiracy, Boone watered and fertilized the plants, and concealed them on a farm in Washington County on Walker Lane near his residence."
The Cornbread Mafia, a group of mostly Kentuckians, pooled their money, machinery, knowledge and labor to produce $350 million in pot seized in Illinois, Indiana, Kansas, Kentucky, Michigan, Minnesota, Missouri, Nebraska and Wisconsin, prosecutors said in 1989.  www.freep.com/story/news/crime/2017/12/20/cornbread-mafia-johnny-boone-pleads-guilty-federal-court/970117001/
15 US Cities With the Worst Reputations
the economy is poor—since the auto industry tanked and a string of corrupt officials were indicted, companies have avoided Detroit. A low-budget police force struggles to keep up with crime, leading to a less-than-desirable reputation. The schools are ruined and will never recover.
Detroit has also experienced the second-most dramatic population decline of any major city of the last century. Since it peaked in population during the 1950 census, the city has lost 61% of its population. With the loss of this tax base, the city itself had to declare bankruptcy. Tens of thousands of houses now sit abandoned throughout the city&mdah;upwards of 30,000 by one 2012 estimate. travel.alot.com/themes/15-us-cities-with-the-worst-reputations–15221?s=7&isLong=1
Solidarity for Never
New ANC Boss Cyril Ramaphosa killed Marikana miners for profit – protesters
Protesters repeatedly howled at Deputy President Cyril Ramaphosa as he concluded his testimony at the Farlam Commission of Inquiry.
"I deeply regret the deaths of all the people that died at Marikana. I deeply regret that," he said today.
A group of men sprang from their seats in the Tshwane council chambers in Pretoria, where the inquiry is holding public hearings, and interjected.
"You killed them. You killed them for profit. You are a sellout. Capitalists are using you," shouted the group of men.
"Paying R18 million for a buffalo while people are hungry in Venda … You must be charged for murdering African people. This man is a buffalo."
Chairperson of the inquiry, retired judge Ian Farlam ordered the protesters to leave the room.
Ramaphosa was cross-examined by Dali Mpofu, for the arrested and injured Marikana miners.
Concluding the cross-examination, Mpofu said he wanted to convey a final proposition from Sipete Phatsha, a Lonmin rock-drill operator who survived the Marikana shootings.
"He lost his big toe in the shootout on August 16 2012. He has been working in the mines for more than 30 years. He joined the National Union of Mineworkers in 1982 when it was formed," said Mpofu.
"He has specifically asked me to say to you, as someone who was his hero.
"He doesn't believe that even if I put the proposition that I made, that you should be charged criminally, he also believes that we should recommend that you should be charged in the International Criminal Court." www.news24.com/Archives/City-Press/Cyril-Ramaphosa-killed-Marikana-miners-for-profit-protesters-20150429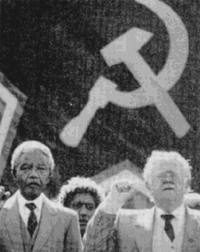 Sellouts of the SACP/ANC: Mandela and Slovo
Mr. Ramaphosa became the symbol of an A.N.C. elite that had enriched itself by betraying the people it had once promised to serve. In another episode in 2012, Mr. Ramaphosa was widely criticized for bidding $2 million for a prize buffalo cow at a livestock auction.

Clark County Education Association vs NSEA
…CCEA raised the stakes considerably yesterday with an e-mail to its members.
Headlined "You Spoke, We Listened. Now We're Asking, How About a Reduction in Dues?" the bulletin proposes local control:
We heard you loud and clear. Over 5,000 members recently participated in a survey and over 96% said that out of the $810 annual union dues you pay half should stay with the Local.

…Here's how it would work. Currently, you pay $810 a year. CCEA only keeps $243.84 of that money. The rest goes to the State (NSEA) and the National (NEA). We can lower your dues in half to $405 and provide better benefits and services to you than you currently receive.

…NEA's primary benefit was professional liability insurance and they just cut that off with only three days' notice. However, Members need not worry, CCEA will make sure that no MEMBER will be left without protection. CCEA will provide better professional liability insurance at the same cost you now pay to NEA ($189/year). CCEA will provide more professional liability insurance at half the cost you pay in union dues to NEA which are $189 a year). www.eiaonline.com/intercepts/2017/12/18/clark-county-education-association-fires-on-fort-sumter/?utm_source=feedburner&utm_medium=email&utm_campaign=Feed%3A+Intercepts+%28Intercepts%29
The 10 Most Memorable Teachers Union Quotes of 2017
6. "I assure you, in a relatively short period of time, there will be an uprising that will in fact fuel a more progressive future. That's what's going to happen. When it happens, we need to have the infrastructure in place to take advantage of it." — John Stocks, executive director of the National Education Association, during a Sept. 21 speech at the Hayden Lakes Country Club in Idaho.  www.the74million.org/article/union-report-the-10-most-memorable-teachers-union-quotes-of-2017/
Spy versus Spy
Model, Countess, Author, Spy: Aline Griffith Is Dead
Aline Griffith, a former model from suburban New York City who transformed herself into a dressed-to-kill self-proclaimed spy and Spanish countess, died on Monday in Madrid. She was in her mid-90s.
Her death was confirmed by her family. She had been treated for emphysema for years.
Aline, Countess of Romanones, as she was known, was also the author of several books. Most of them, brimming with tales of her escapades as an American espionage agent, which began in Spain during World War II, were billed as memoirs — though they were believed to be heavily embroidered.
"Her supposedly factual accounts were completely fictional," Rupert Allason, the British intelligence expert whose pen name is Nigel West, wrote in his "Historical Dictionary of Sexspionage" (2009).
Regardless, her purple prose beguiled readers and reviewers, and her recollections, real or fabricated, made spellbinding dinner conversation for the gaggle of celebrities she attracted.  www.nytimes.com/2017/12/15/obituaries/aline-griffith-model-countess-author-and-spy-is-dead.html?_r=0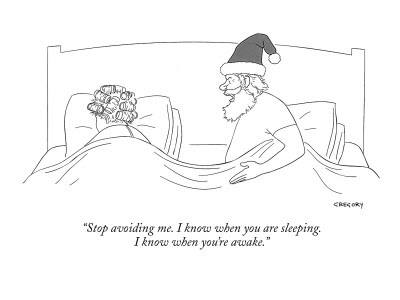 From the PBS "Reveal" the story of the Pentagon Papers, Daniel Ellsberg, the Official Lies, and the role of the US press (once upon a time, after the press lied for decades about the wars on Vietnam). 
The Pentagon Papers: Secrets, lies and leaks
In this episode of Reveal, we're using the full hour to take a deep look at the leaking and publication of the Pentagon Papers. At the center of the episode are two guys who have a knack for being in the room when history gets made: Robert J. Rosenthal and Daniel Ellsberg.
For Rosenthal, the Pentagon Papers came calling when he was at the beginning of his journalism career.
When Ellsberg leaked the Pentagon Papers to the press in 1971, he was turning his back on a long career close to power, immersed in government secrets. His early career as a nuclear war strategist made him fear that a small conflict could erupt into a nuclear holocaust.
In our second segment, when the Vietnam War flared, Ellsberg worried his worst fears would be realized. He wonders if leaking top-secret material he's seeing at work could help stop the war. Soon, he was secretly copying the 7,000-page history that would come to be known as the Pentagon Papers and showing them to anyone he thought could help.  www.revealnews.org/episodes/the-pentagon-papers-secrets-lies-and-leaks/
The Magical Mystery Tour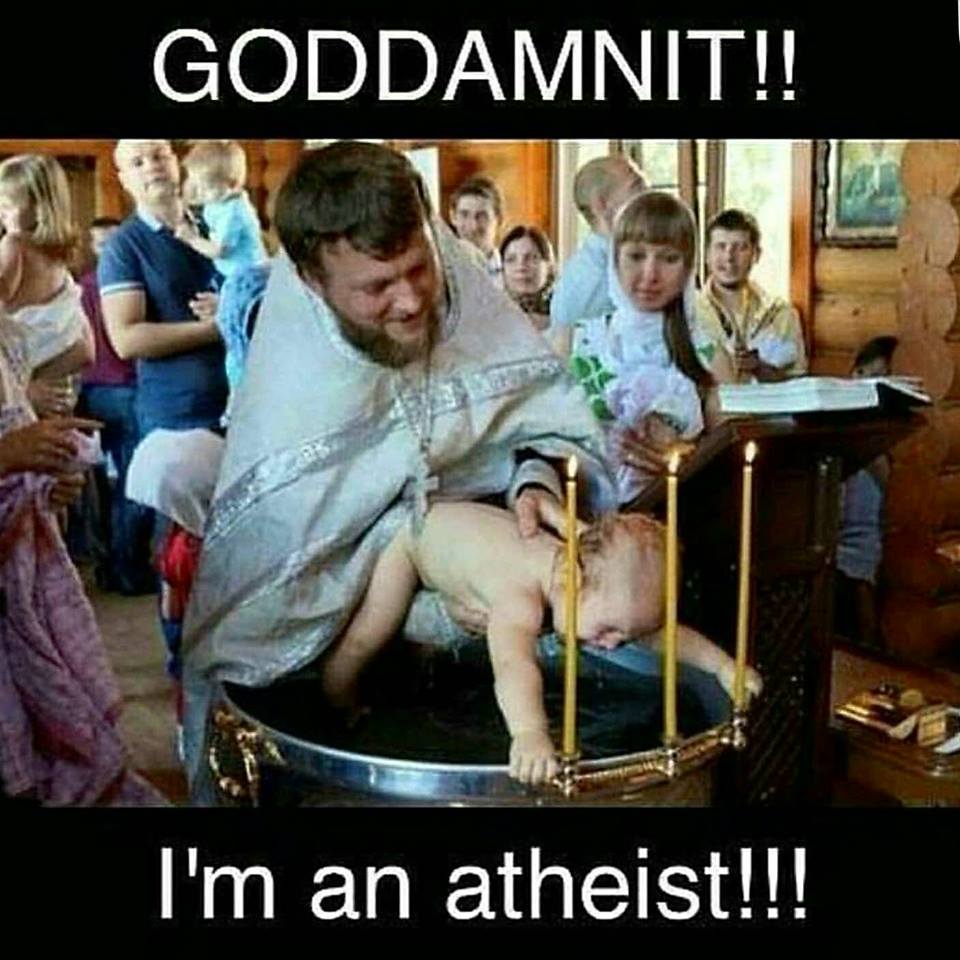 Bernard Law, Powerful Cardinal Disgraced by Priest Abuse Scandal, Dies at 86
In January 2002, however, the scandal of child molestation by priests that had been gathering across America for years hit Boston like an explosion. It erupted when a judge released documents in the case of the Rev. John J. Geoghan, a defrocked priest who had been shifted among a half-dozen parishes amid accusations of abusing 130 boys over 30 years….
In the ensuing months, hundreds of people came forward to say that they had been molested by priests in the archdiocese. Lawsuits and criminal investigations began. In response, 25 priests were removed, and the cardinal gave prosecutors the names of 80 priests accused of abuse over decades. But when the authorities sought further details, they said he became vague and reticent, citing sketchy records….plaintiffs' lawyers showed that Cardinal Law had for years transferred abusive priests without telling parishioners or law-enforcement officials, and that he had been more protective of the priests, and less of their victims, than he had allowed…
he was not charged with a crime or held liable for damages. In 2003, he was castigated by the Massachusetts attorney general, Thomas F. Reilly, who said that as many as 1,000 children had been sexually abused by 250 priests in the Boston archdiocese over 40 years, and that Cardinal Law had known of the problem even before he arrived in 1984 and had tried to suppress any publicity about it to save the church from disgrace.
The cardinal, who initially retreated to a convent in Maryland, was appointed in 2004 as high priest of one of Rome's four most prestigious churches, the Basilica of St. Mary Major. After Pope John Paul died in 2005, Cardinal Law was one of nine prelates who presided at the funeral Masses and among the 115 cardinals who elected Cardinal Joseph Ratzinger as the successor, Pope Benedict XVI.
In exile in Rome, Cardinal Law was permitted to keep the powerful role he had played for years as a kingmaker of American bishops, serving on the Vatican committee charged with advising the pope on bishops' assignments. In this position, he helped shape the American church's hierarchy for a generation. Many of his favored candidates are still leading American dioceses. www.nytimes.com/2017/12/19/obituaries/cardinal-bernard-law-dead.html
The Best and Worst Things in the History of the World
Student project on protests
Man gets probation for sex with 12 year old Earl Warren student
A 20-year-old man who admitted to having sex with a then-12-year-old Earl Warren Middle School student was sentenced to three years of probation today, which the victim's mother in a letter likened to "giving a child 'time out' with no severe consequences.
Judge Michael Washington sentenced Jeff Calica to three years in state prison, but suspended the sentence in lieu of Calica's successful completion of probation.
Washington, who called the offer "generous," said that Calica was being given a final opportunity to "show the world who you are."
"You need to understand how the world views you, that you are a sexual predator," Washington said. "And you might look at it as you didn't force her, but the young girl was 12, you weren't 12 or 13, and you were old enough to know that.
"If you decide not to take this seriously, as soon as (probation) finds you in violation, you are going to go to prison," Washington continued. "Your youthfulness is not a defense anymore."
Calica, who lives in Oxnard, admitted to befriending and later romancing the victim online through his YouTube page before driving from Oxnard to Solana Beach on three separate occasions, having sex with the girl in his car in a parking lot adjacent to the campus on two of the occasions.  www.thecoastnews.com/2017/12/18/man-gets-probation-for-sex-with-earl-warren-student/
Presidential Highlight of the year:
Well, Tom, except for some great students, school workers, resisting troops, striking truckers, rank and file activists–some actually trying to build a mass, class conscious, integrated, activist social movement for equality and justice….see below…..
So Long
Happy Happy Happy Merry Merry Merry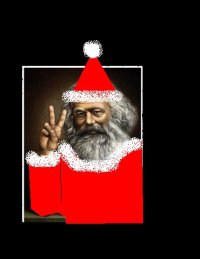 Here is to a phantasmagoric 2018! See you next year…..