We Say Fight Back!

Seattle Public Schools: Support Garfield High School teachers refusing to administer the MAP! Sign the petition at www.change.org/petitions/seattle-public-schools-support-garfield-high-school-teachers-refusing-to-administer-the-map?utm_source=share_petition&utm_medium=url_share&utm_campaign=url_share_after_sign
The Baffler on the Ghost Dance Farce that Was OWS Measured in terms of words published per political results, on the other hand, OWS may be the most over-described historical event of all time. Nearly every one of these books makes sweeping claims for the movement's significance, its unprecedented and earth-shattering innovations. Just about everything it does is brilliantly, inventively, mind-blowingly people-empowering.   ……..With Occupy, the horizontal culture was everything. "The process is the message," as the protesters used to say and as most of the books considered here largely concur. The aforementioned camping, the cooking, the general-assembling, the filling of public places: that's what Occupy was all about. Beyond that there seems to have been virtually no strategy to speak of, no agenda to transmit to the world…..It is as clear to me today as it was last year, however, that the conservative era will be brought to a close only through some kind of mass social movement on the left. But what kind of movement might succeed?
Well, for one thing, a movement whose core values arise not from an abstract hostility to the state or from the need for protesters to find their voice but rather from the everyday lives of working people. It would help if the movement wasn't centered in New York City. And it is utterly essential that it not be called into existence out of a desire to reenact an activist's fantasy about Paris '68.
Try Mississippi in the fifties instead. Reenact Flint, Michigan, circa 1937 and you could get somewhere. Look to Omaha, 1892, and things could work out differently.   www.thebaffler.com/past/to_the_precinct_station/P4
101 Years on—The Lawrence Strike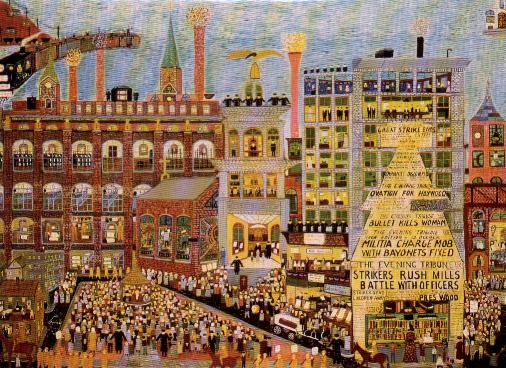 art by Ralph Fasanella
The Little Red Schoolhouse
Black Agenda Report on Capital's Bi-partisan School Scam A nationwide epidemic of school closings and teacher firings has been underway for some time. It's concentrated chiefly in poor and minority communities, and the teachers let go are often experienced and committed classroom instructors, and likely to live in and near the communities they serve, and disproportionately black.
It's not an accident, or a reflection of changing demographics, or more educational choices suddenly becoming available to families in those areas. It's not due to greedy unionized teachers or the invisible hand of the marketplace or well-intentioned educational policies somehow gone awry.
The current wave of school closings is latest result of bipartisan educational policies which began with No Child Left Behind in 2001, and have kicked into overdrive under the Obama administration's Race To The Top. In Chicago, the home town of the president and his Secretary of Education, the percentage of black teachers has dropped from 45% in 1995 to 19% today. After winning a couple skirmishes in federal court over discriminatory firings in a few schools, teachers have now filed a citywide class action lawsuit alleging that the city's policy of school "turnarounds" and "transformations" is racially discriminatory because it's carried out mainly in black neighborhoods and the fired teachers are disproportionately black.  http://blackagendareport.com/content/obamas-race-top-drives-nationwide-wave-school-closings-teacher-firings
Limits to Capitalists' Benevolence in Capital's Detroit Schools The Education Achievement Authority is seeking $2 million advance this month to fund operations and technology improvements after philanthropic funds fell short for the statewide recovery school district.
At an EAA meeting Friday morning in Detroit, the authority's executive committee agreed to ask the state for the money, a request that will be sent to Gov. Rick Snyder. EAA chairwoman Carol Goss said the school system needs a 30-day advance to maintain operations and improve the student-to-computer ratio and other technology at its 15 schools
From The Detroit News: www.detroitnews.com/article/20130111/SCHOOLS/301110414#ixzz2HjvhN92X
Corruption is Endemic/systematic in Capitalism and Its Schools (15 indicted in S. San Dieg0) Fifteen people linked to a corruption scandal involving construction contracts at three South Bay school districts are scheduled to be arraigned this afternoon in Superior Court.
A criminal grand jury in December indicted the group of current and former officials from Sweetwater Union High School and San Ysidro school districts and the Southwestern Community College District on charges ranging from perjury and filing false statements to bribery and accepting bribes.
District Attorney Bonnie Dumanis is building a case that the officials accepted meals, sporting events, plays and other considerations in exchange for multimillion dollar school bond construction contracts.
Several of the figures have already been identified when they were charged last year — former Sweetwater Superintendent Jesus Gandara, Sweetwater board members Pearl Quiñones and Arlie Ricasa and former Sweetwater board member Greg Sandoval.   www.utsandiego.com/news/2013/jan/07/15-face-indictments-south-bay-case/

Cheap Labor in Academia–at $2700 per–Adjuncts adjunct faculty now make up the majority of the higher education work force. As recently as 1969, 78 percent of instructional staff comprised tenured or tenure-track professors, with adjunct faculty making up the rest, according to information from the Pullias Center for Higher Education at the University of Southern California. By 2009, the figures had nearly flipped, with a third of faculty tenured or on the tenure track and two-thirds ineligible for tenure. Of those non-tenure-track positions, just 19 percent were full-time.
"To meet some [emerging] financial exigencies, it was decided that it was in everybody's best interest in the short term to drop the cost of academic labor," beginning in the 1980s, said Richard Boris, director of the National Center for the Study of Collective Bargaining in Higher Education and the Professions at Hunter College of the City University of New York. "But, of course, it became a lure or a drug that they couldn't wean themselves from."
Read more: www.insidehighered.com/news/2013/01/09/adjunct-leaders-consider-strategies-force-change#ixzz2HjwqROUJ
Inside Higher Ed
The Big Cheat is the Crux of Capitalist Schooling—and DC is Knee Deep in Test Lies What is most striking about Cothorne's account, which fits with testing data and previous reports about Ryan's methods, is that no D.C. official with the power to investigate her complaints ever bothered to interview her about them. In the federal complaint, she identifies Josh Edelman and Hilary Darilek, then both prominent D.C. school officials, as the persons she called on Nov. 3 after accidentally discovering the apparent erasures.  http://www.washingtonpost.com/blogs/class-struggle/post/dc-principal-slammed-for-reporting-cheating/2013/01/10/24e7b47a-5ac7-11e2-9fa9-5fbdc9530eb9_blog.html
Principal Files Complaint re: DC Test Cheats (see above) The former principal of an award-winning D.C. public school has accused teachers and administrators of systematically cheating on standardized tests in order to win cash bonuses and a steak dinner, according to recently unsealed federal court documents.   …The announcement came one day before a scheduled broadcast of a "Frontline" television documentary in which Adell Cothorne, who was principal of Noyes Education Campus in 2010-11, describes some elements of her allegations. But the details in a whistleblower complaint Cothorne made against the D.C. government in 2011 are far more extensive and allege that cheating occurred at other schools as well.   www.washingtonpost.com/local/education/federal-complaint-details-cheating-allegations-at-dc-public-school/2013/01/07/7cc4615c-5923-11e2-9fa9-5fbdc9530eb9_story.html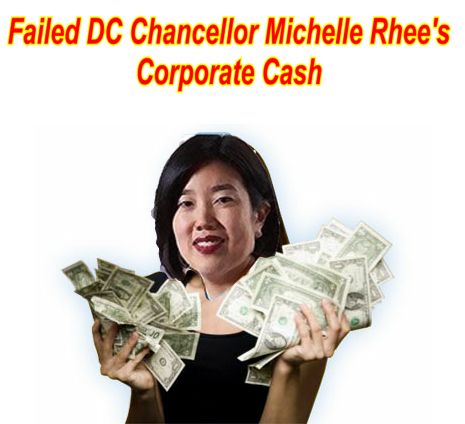 EduSkank Rhee Gives CA and ED-F, Loves Louisiana and FLA (pensions, tenure, no merit pay–muy malo) California is sorely lacking when it comes to school reform, according to a rating of states issued by a high-profile education advocacy group.
California received an overall grade of F, ranking 41st nationally, from StudentsFirst, a Sacramento-based group run by Michelle Rhee, whose outspoken views have polarized those who share her focus on improving the nation's schools.
Her group's "report card" concentrates "singularly on the education policies in place in each of our states," Rhee said in a statement. "And when we look solely at policy, it's clear that we have a long way to go toward improving our education system in America."
As with other rating systems, the results follow from the choice of parameters judged most important. California received its only high mark for being the birthplace of "parent trigger" laws, which allow parents, by petition, to replace the staff of a low-performing school and also to convert the campus to an independently operated charter school.
Among other recommendations, the report said California's students would benefit from a statewide teacher and principal evaluation system that incorporates "student growth" as a significant factor.
Such "value-added" formulas attempt to measure a teacher's impact on a student's learning through standardized test scores that are adjusted for a student's past performance and personal characteristics. Some experts and teacher unions are skeptical of the method, and those critics have had allies in Gov. Jerry Brown and state Supt. of Public Instruction Tom Torlakson.
Rhee's top-rated states are Louisiana and Florida; each earned a B-.   latimesblogs.latimes.com/lanow/2013/01/california-gets-f-grade-michelle-rhee-studentsfirst.html
Bipartisan love for Rhee (and war, and bailouts, and torture, and Gitmo, and…) Conservative groups and many leading Republicans adore Rhee. She frequently appears with tea-party-backed governors, schmoozes billionaire donors, and collects awards from right-leaning think tanks and organizations dedicated to shifting tax dollars to private schools.
Some high-profile Democrats also embrace her. "Michelle is a fearless advocate, fully determined to put the focus back where it belongs — on kids," said Los Angeles Mayor Antonio Villaraigosa, a onetime organizer for the teachers union who now says the union is an obstacle to better education in his state.   www.washingtonpost.com/local/education/michelle-rhee-the-education-celebrity-who-rocketed-from-obscurity-to-oprah/2013/01/12/eed4e3d8-5a8c-11e2-9fa9-5fbdc9530eb9_story.html?hpid=z2
AZ's Capitalist Schools May Not be able to pay for Common Core Arizona leaders have called for tougher new education standards, but the cost to implement them in classrooms has fallen primarily to school districts, which have seen state funding drop by about 15 percent since 2008.
Arizona is one of 46 states to adopt advanced national standards known as Common Core Standards, and next fall, teachers in every public-school classroom in Arizona are supposed to teach with more rigorous materials and methods to encourage students to think critically to better prepare them for college and to compete in the global marketplace.
After nearly 20 years teaching students based on topics tested through the state's Arizona's Instrument to Measure Standards, or AIMS, budget-challenged districts from Mesa to Surprise have cobbled together funding sources, largely federal grants, to introduce teachers to the new way of teaching.
However, teachers need more training and schools must update classroom materials and technology as students in 2015 are supposed to take online tests ushered in with Common Core.
The costs become more formidable in view of potential federal budget cuts and voters' rejection in November of numerous local funding requests as well as a statewide ballot request to keep a 1-cent-per-dollar sales tax intended largely to help fund schools.  Read more: www.azcentral.com/arizonarepublic/news/articles/2012/12/13/20121213common-core-funds-lacking.html?nclick_check=1#ixzz2HpUxNGx2
Merced CA–cheerleading the nationally regimented curricula Merced, Calif., area high schools are among the first to adopt California's new common core instructional standards and two dozen local teachers are pioneering the system that's described as a new way of doing business.
Tammie Calzadillas, executive director of educational services for the Merced Union High School District, said 24 teachers at Merced, Atwater and Livingston campuses are early adopters of common core teaching practices.
One hundred teachers will start common core teaching in April.
"This is the first time in education I have seen a change in the way we do business," Calzadillas said.
"I personally think this is exciting," she continued. "It is a comprehensive approach to teaching students to problem-solve, think critically and analytically, to work in groups and come up with answers."
Common core must be implemented in all state schools in 2014-2015, Calzadillas said.    http://www.hispanicbusiness.com/2013/1/7/common_core_enthuses_central_calif_teachers.htm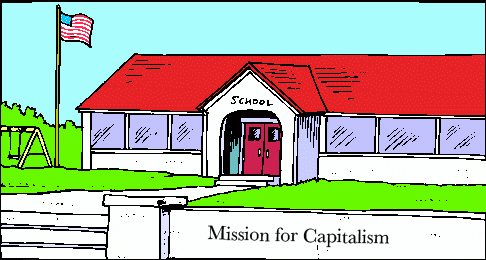 Texas: Schools can Make Kids Wear Computer Chips A public school district in Texas can require students to wear locator chips when they are on school property, a federal judge ruled on Tuesday in a case raising technology-driven privacy concerns among liberal and conservative groups alike.U.S. District Judge Orlando Garcia said the San Antonio Northside School District had the right to expel sophomore Andrea Hernandez, 15, from a magnet school at Jay High School, because she refused to wear the device, which is required of all students.  http://news.yahoo.com/texas-school-force-teenager-wear-locator-chip-judge-021126100.html
SDSU Program Wins Big Bucks to Teach Reactionary Gibberish The council has established Confucius Institutes in more than 100 countries since 2004, with the goal of enhancing the understanding of Chinese language and culture among foreigners and developing friendly relations between China and other countries. It is providing the $1 million grant to the institute at SDSU.   www.utsandiego.com/news/2013/jan/03/sdsus-confucius-institute-wins-1-million-grant-exp/
The International Hot War of the Rich on the Poor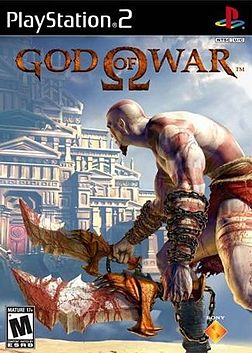 The Death Toll of Imperialism Leaving aside those who perished from disease, hunger, or lack of medical care, at least 3.8 million Vietnamese died violent war deaths according to researchers from Harvard Medical School and the University of Washington. The best estimate we have is that 2 million of them were civilians. Using a very conservative extrapolation, this suggests that 5.3 million civilians were wounded during the war, for a total of 7.3 million Vietnamese civilian casualties overall. To such figures might be added an estimated 11.7 million Vietnamese forced from their homes and turned into refugees, up to 4.8 million sprayed with toxic herbicides like Agent Orange, an estimated 800,000 to 1.3 million war orphans, and 1 million war widows.
The numbers are staggering, the suffering incalculable, the misery almost incomprehensible to most Americans but not, perhaps, to an Iraqi.
No one will ever know just how many Iraqis died in the wake of the U.S. invasion of 2003. In a country with an estimated population of about 25 million at the time, a much-debated survey — the results of which were published in the British medical journal The Lancet — suggested more than 601,000 violent "excess deaths" had occurred by 2006. Another survey indicated that more than 1.2 million Iraqi civilians had died because of the war (and the various internal conflicts that flowed from it) as of 2007. The Associated Press tallied up records of 110,600 deaths by early 2009. An Iraqi family health survey fixed the number at 151,000 violent deaths by June 2006. Official documents made public by Wikileaks counted 109,000 deaths, including 66,081 civilian deaths, between 2004 and 2009. Iraq Body Count has tallied as many as 121,220 documented cases of violent civilian deaths alone.  http://www.tomdispatch.com/post/175635/tomgram%3A_nick_turse%2C_a_war_victim's_question_only_you_can_answer/?utm_source=TomDispatch&utm_campaign=5c52ee1e42-TD_Turse1_8_2013&utm_medium=email#more
When Will the USA leave Afghanistan? When the Empire ends Top American officials in Afghanistan say the U.S. military intends to maintain a troop presence here beyond a 2014 deadline for Afghan troops to take over.  Marine Gen. John Allen, the top commander of U.S. and NATO forces in Afghanistan, said the Taliban and other forces in the region need to know the U.S. military will make sure the Afghans can handle the job. "If you been waiting for us to go, we're not leaving," he said.   www.usatoday.com/news/world/story/2011-12-18/US-military-afghanistan-deadline/52053218/1
Former Advisor, Obamagogue as Horrific as Bush Although Obama pledged to end the so-called 'War on Terror,' Boyle continues:
"Instead, he has been just as ruthless and indifferent to the rule of law as his predecessor … while President Bush issued a call to arms to defend 'civilisation' against the threat of terrorism, President Obama has waged his war on terror in the shadows, using drone strikes, special operations and sophisticated surveillance to fight a brutal covert war against al-Qaida and other Islamist networks."
Boyle argues that the administration has been "successful in spinning the number of civilian casualties" because it has reportedly begun counting all military-age men in the strike zone as militants unless the administration has clear evidence to the contrary, the Guardian reports. As a result, the standards the US uses to select targets has been "gradual(ly) loosening."
He continues:
The consequences can be seen in the targeting of mosques or funeral processions that kill non-combatants and tear at the social fabric of the regions where they occur. No one really knows the number of deaths caused by drones in these distant, sometimes ungoverned, lands.   www.commondreams.org/headline/2013/01/07-5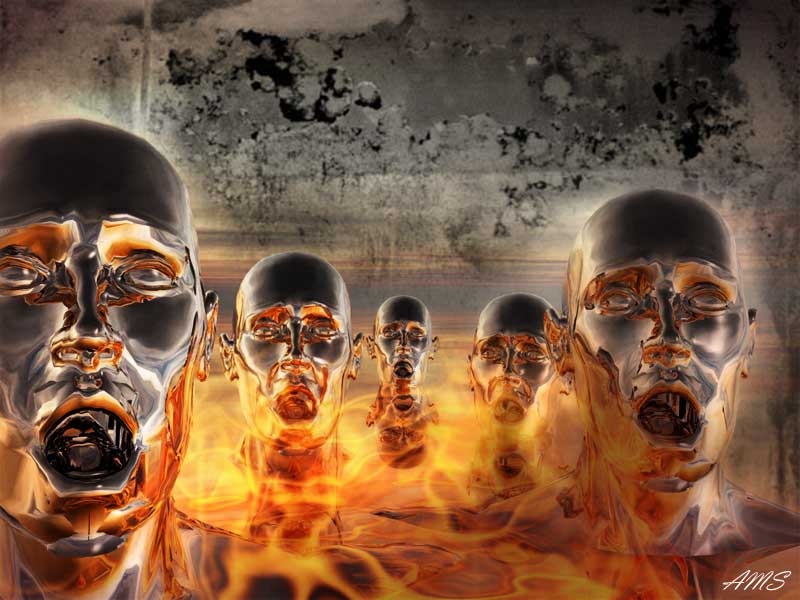 Libya Spillover (thank Susan Rice)–Who Lost Mali? As Islamist fighters scored new gains in northern Mali, French ground forces intervened Friday to help the sagging Malian army, opening a new front in the confrontation between the West and al-Qaeda-allied guerrillas.  http://www.washingtonpost.com/world/africa/frances-hollande-sends-troops-to-mali/2013/01/11/21be77ae-5c0f-11e2-9fa9-5fbdc9530eb9_story.html?hpid=z2
French Kill 100 in Kona, Mali French warplanes attacked the disputed town of Konna in the nation of Mali today, sparking fighting that left well over 100 people dead, including dozens of government soldiers and Islamist rebels.  The French invasion began yesterday after the Islamist forces seized Konna from the southern Malian junta, leaving the junta with no obvious route to attack the north and leaving several key cities exposed to rebel attacks.  http://news.antiwar.com/2013/01/12/over-100-killed-as-french-troops-attack-mali-town/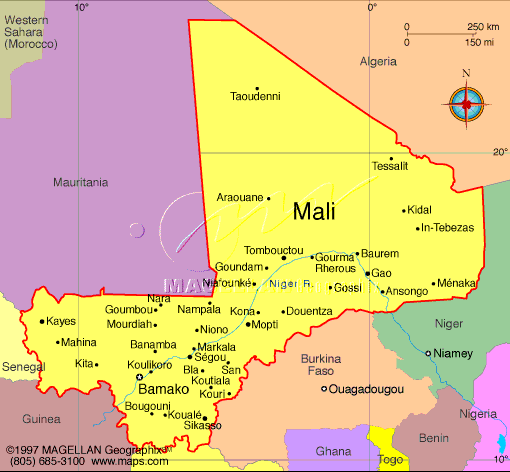 Are you Better Off with Osama Dead? The fear mongering remains as is; airport security has not gotten any less stupid, embarrassing, or destructive of civil liberties than before, only worse. "Will that be frisked or naked pictures with your airline ticket, sir?" The No-Fly list grows bigger with each passing day, listing people who are too guilty to fly, but too innocent to charge with anything.
Wherever you go — "If you see something, say something!"
People are entrapped as much as ever, charged with some form of terrorism (or "terrorism"), staged and financed by government agents, put away for terribly long periods. The State Department puts a country on its terrorist list, then the FBI persecutes Americans for helping someone in that country, perhaps no more than medical aid.
And surveillance of Americans … the science fiction methods are expanded without end … no escape from Fortress America. Protestors in America are monitored and harassed and recorded as much as before; witness the recent revelations concerning the FBI/Homeland Security/et al and the Occupy Movement. The Patriot Act is still the law of the land, now joined by the National Defense Authorization Act which makes it easier than ever to hold people in indefinite detention, for any reason, or no reason, including American citizens. And now we have the president's clandestine "kill list". 8 Could it be any worse if bin Laden were still alive?   killinghope.org/bblum6/aer112.html
US Military Suicides Outnumber Battle Deaths Approximately every 80 minutes, a US military veteran commits suicide in the United States; for Iraq and Afghanistan, the numbers of veterans lost to suicide now outstrips casualty lists of those killed in action. The suicide rate for active duty personnel isn't so shockingly high, but it's still significant; in the first half of 2012, almost one soldier a day took his or her own life. Both veterans and combat personnel have experienced a steep rise in suicide rates since 2005, which notably marked a sharp increase in the intensity of fighting in Iraq and Afghanistan.  Read more: www.care2.com/causes/suicides-outnumber-battle-deaths-in-the-armed-services.html#ixzz2HpXqRbvx
Judge Upholds Secrecy of Drone Assassinations A federal judge in Manhattan refused on Wednesday to require the Justice Department to disclose a memorandum providing the legal justification for the targeted killing of a United States citizen, Anwar al-Awlaki, who died in a drone strike in Yemen in 2011.  http://www.nytimes.com/2013/01/03/us/judge-rules-memo-on-targeted-killing-can-remain-secret.html
San Diego Loves Drones–War Means Work The production of drones, unmanned aerial vehicles used increasingly by the military for a variety of uses, is a leading driver of San Diego's defense industry economy and is poised for future, almost unlimited growth that bodes well for the region, a study of the issue concludes.
The subject was one of two discussed Thursday at the San Diego North Chamber of Commerce's annual state of the region luncheon in Rancho Bernardo.    http://www.utsandiego.com/news/2013/jan/10/drones-chamber-north-UAV/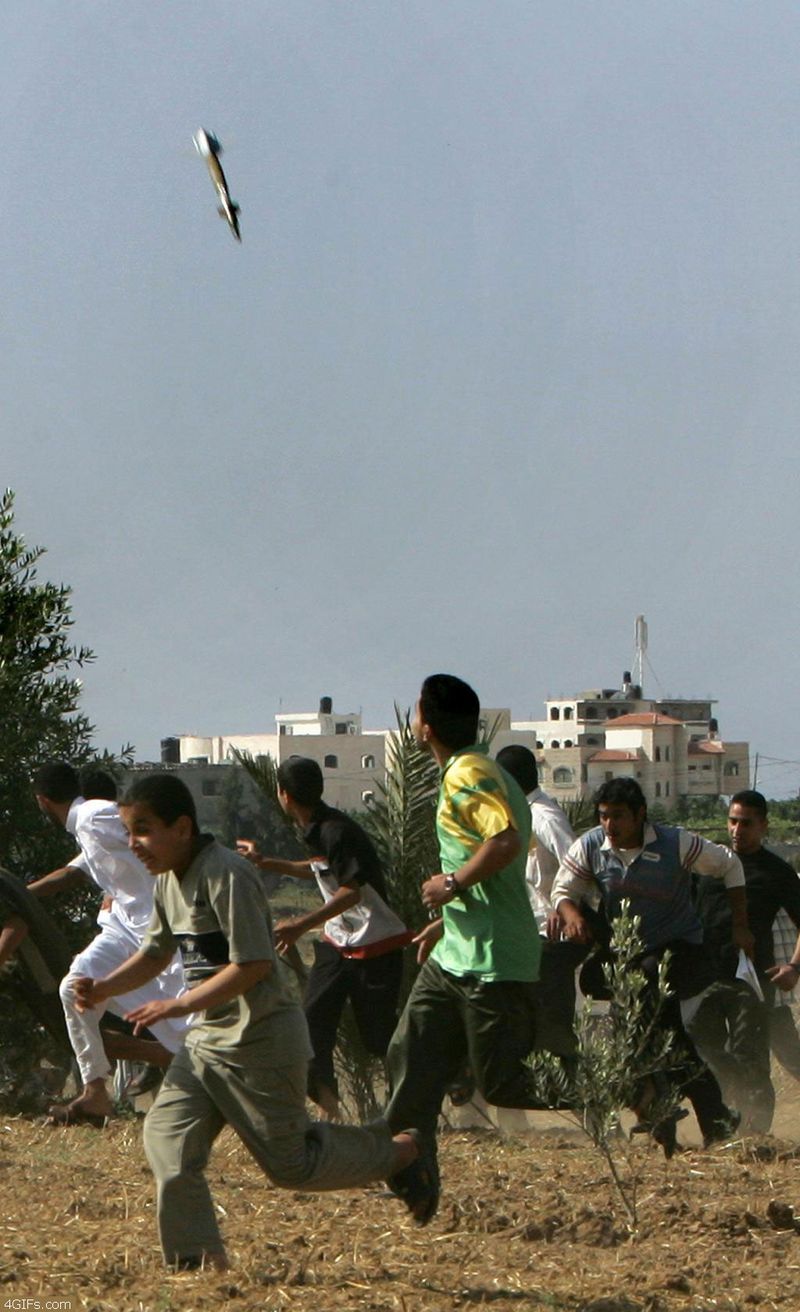 War Means Work Part 2–Microsoft Picks Up Big Bucks (military computers doomed) Microsoft Corp. (MSFT) won a $617 million contract with the U.S. Defense Department to provide its latest software, including the Windows 8 operating system.
The three-year agreement announced yesterday by the world's largest software maker covers 1.5 million of the Pentagon's computers. The deal gives the Army, Air Force and Defense Information Systems Agency access to the latest versions of Windows 8 and programs such as Microsoft Office 2013 and SharePoint 2013, a file-sharing platform.   www.bloomberg.com/news/2013-01-04/microsoft-s-windows-8-lifted-by-617-million-defense-deal.html
KBR Poisoned Soldiers–Wants Taxpayers to Pay In November, a jury found KBR, the military's largest contractor, guilty of negligence in the poisoning of a dozen soldiers, and ordered the company to pay $85 million in damages. Jurors found KBR knew both of the presence and toxicity of the chemical. Other lawsuits against KBR are pending.
KBR, however, says taxpayers should be on the hook for the verdict, as well as more than $15 million the company has spent in its failed legal defense, according to court documents and attorneys involved with the case.
KBR's contract with the U.S. to rebuild Iraq's oil infrastructure after the 2003 invasion includes an indemnity agreement protecting the company from legal liability, KBR claims in court filings. That agreement, KBR insists, means the federal government must pay the company's legal expenses plus the verdict won by 12 members of the Oregon National Guard who were exposed to the toxin at the Qarmat Ali water treatment plant.   www.huffingtonpost.com/2013/01/09/kbr-guilty-iraq-negligence_n_2436115.html
Obamagogue Appoints Assassination CZar (to make Tuesday Kill List evenings more fun) John Brennan has been the national security adviser for President Obama in the White House. The reason he was that adviser was because he couldn't get to be head of the CIA, which is what Obama wanted to appoint him to four years ago. And he couldn't appoint him to that because Brennan set up the counterintelligence center or the Counterterrorism Center in Washington to fight terrorism. And as part of that, of course, we had the torture techniques employed widely. Brennan was head of that. We had rendition employed widely. Brennan was head of that. So there was too much opposition for Brennan to get to be head of the CIA.
Go ahead now four more years. Brennan's been heading the drone program for President Obama. He's become like a brother, as far as we can tell, to President Obama on the drone program. What happens next? Obama nominates Brennan to be head of the CIA. Is there going to be significant opposition? I doubt it. The torture stuff probably won't come up at all. It seems that every member of Congress or at least every member of the Senate is on the same page or almost the same page on the drone issues with a few exceptions. And so probably Brennan is going to sweep through.
So what does that tell you about what's happened to the country?   therealnews.com/t2/index.php?option=com_content&task=view&id=31&Itemid=74&jumival=9486
The International Economic War of the Rich on the Poor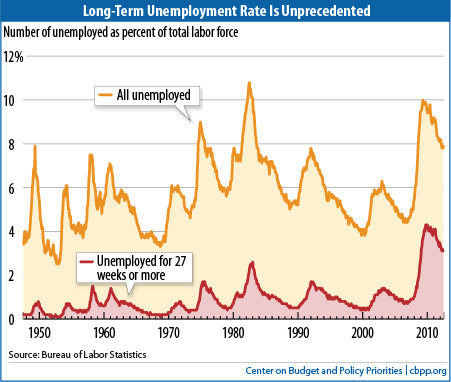 Taibi on the Bailout Lies the most appalling part is the lying. The public has been lied to so shamelessly and so often in the course of the past four years that the failure to tell the truth to the general populace has become a kind of baked-in, official feature of the financial rescue. Money wasn't the only thing the government gave Wall Street – it also conferred the right to hide the truth from the rest of us. And it was all done in the name of helping regular people and creating jobs. "It is," says former bailout Inspector General Neil Barofsky, "the ultimate bait-and-switch."
The bailout deceptions came early, late and in between. There were lies told in the first moments of their inception, and others still being told four years later. The lies, in fact, were the most important mechanisms of the bailout. The only reason investors haven't run screaming from an obviously corrupt financial marketplace is because the government has gone to such extraordinary lengths to sell the narrative that the problems of 2008 have been fixed. Investors may not actually believe the lie, but they are impressed by how totally committed the government has been, from the very beginning, to selling it.  Through behavior like this, the government has turned the entire financial system into a kind of vast confidence game – a Ponzi-like scam in which the value of just about everything in the system is inflated because of the widespread belief that the government will step in to prevent losses. Clearly, a government that's already in debt over its eyes for the next million years does not have enough capital on hand to rescue every Citigroup or Regions Bank in the land should they all go bust tomorrow. But the market is behaving as if Daddy will step in to once again pay the rent the next time any or all of these kids sets the couch on fire and skips out on his security deposit. Just like an actual Ponzi scheme, it works only as long as they don't have to make good on all the promises they've made. They're building an economy based not on real accounting and real numbers, but on belief. And while the signs of growth and recovery in this new faith-based economy may be fake, one aspect of the bailout has been consistently concrete: the broken promises over executive pay
www.rollingstone.com/politics/news/secret-and-lies-of-the-bailout-20130104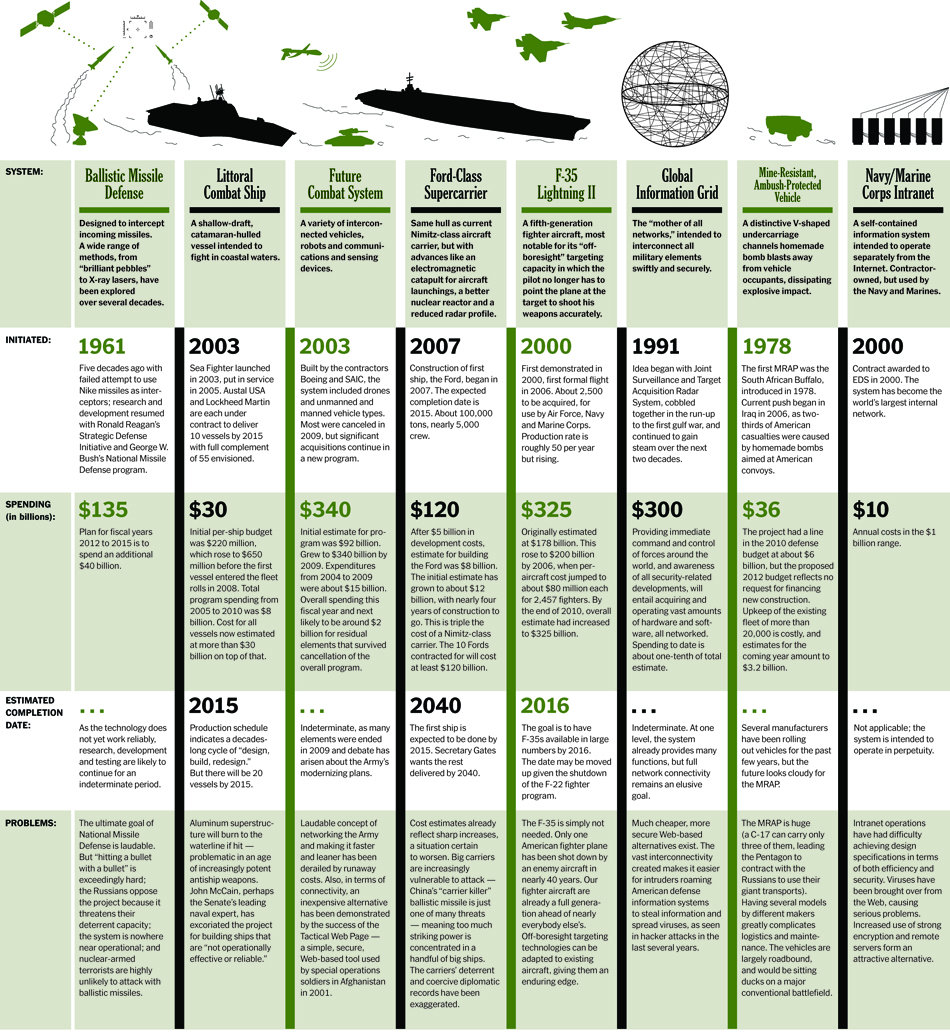 Who Lost those eurozone Jobs? Unemployment in the euro zone rose to a new high in November, according to data released Tuesday that also showed that the troubles in the 17-nation currency bloc were straining its strongest member, Germany.   www.nytimes.com/2013/01/09/business/global/daily-euro-zone-watch.html?emc=tnt&tntemail0=y&_r=0
A Little Noticed Fact in the Fiscal Cliff Scam But one of the things that hasn't got as much attention as I think it deserves is what they've done with the estate tax. I mean, here we are, an economy that's producing some of the highest levels of inequality to be seen in 75 years, and essentially this estate tax deal that was just approved by the Senate and the House and signed by Obama raised the rate of exemption on the estate tax from what would have been from $1 million to $5 million. And if you're married, that's essentially $10 million. That's of relevance only to the top 0.1 percent of the wealth distribution in this country. They also have established a permanent—so-called permanent tax rate on estates at 40 percent, which, if you go back historically, it was 60 percent in 2000, it was 70 to 75 percent in the 1930s.  http://therealnews.com/t2/index.php?option=com_content&task=view&id=31&Itemid=74&jumival=9456
Detroit–Back to being Murder City The city's murder total for 2012 continued an upward trend as the city recorded 386 homicides, up 42 from 2011's killings.
There were a total of 411 murders in the city last year when 25 justifiable homicides are added, including three police shootings. Last year's 386 homicides was also up over 2010's total of 308.
With a homicide rate among the highest in the nation, Detroit residents are more likely to be killed now than nearly 40 years ago when the city was known as the Murder Capital, according to earlier unofficial data.
From The Detroit News: www.detroitnews.com/article/20130103/METRO01/301030415#ixzz2HpfKb1En
Chicago's Racist Segregation and Homicides But the overall rise in killings here blurs another truth: the homicides, most of which the authorities described as gang-against-gang shootings, have not been spread evenly across this city. Instead, they have mostly taken place in neighborhoods west and south of Chicago's gleaming downtown towers.  But the overall rise in killings here blurs another truth: the homicides, most of which the authorities described as gang-against-gang shootings, have not been spread evenly across this city. Instead, they have mostly taken place in neighborhoods west and south of Chicago's gleaming downtown towers.
Russian Social Fascists (thanks Uncle Joe) attack Striking Workers The clashes began Friday in the city of Zhanaozen, where police officers opened fire on striking oil workers who had occupied a city square for six months demanding better wages. The authorities said that 13 people were killed and 86 were wounded. Relatives and some witnesses have said that the death toll is much higher.
On Saturday, several hundred protesters blocked railroad tracks in Shetpe, a town north of Zhanaozen, to protest the treatment of the other activists. The police opened fire, killing one person and wounding about a dozen more.    http://www.nytimes.com/2011/12/19/world/asia/kazakh-violence-spreads-to-second-town.html?hp
Solidarity Fornever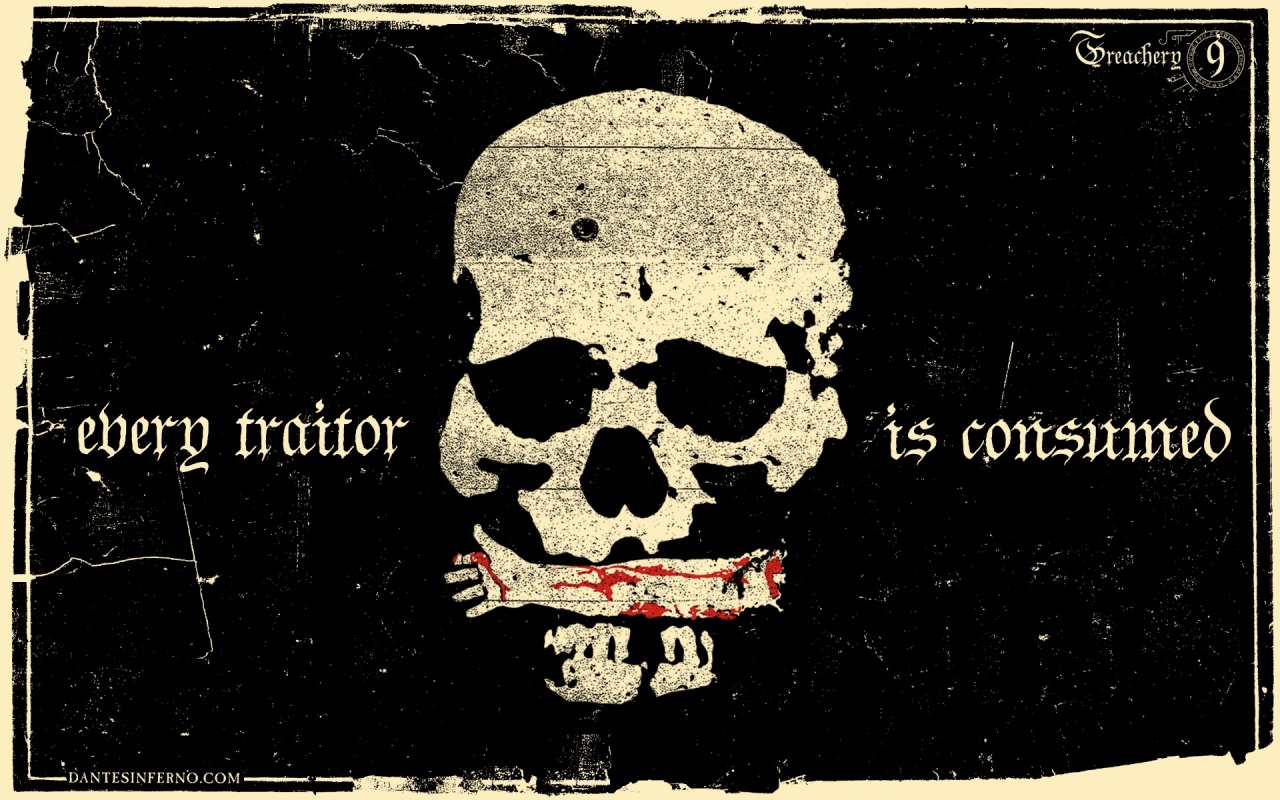 Detroit Fed of Teachers Boss in his own words admits he was tossed from a disciplinary meeting—by himself Shortly thereafter a DPS police officer arrived and informed me that Ms. Hall wanted me removed and there were additional police officers prepared to physically remove me. I responded, "I have a right to be there for my member."
I realized I could better serve our cause by sharing the questions we needed to raise with the members still waiting for their turn rather than going to jail (which I guess was a possible threat), so I went back to the office to make copies of the questions I felt members should raise.
Before leaving HR I told the approximately 30 members waiting their turn what was happening and reminded them of their rights. I brought copies back for the members I saw and for the DFT's Labor Relations Associates Terrence Martin and Mershira Oliver who remained to represent them.  http://dft231.mi.aft.org/dft-president-expelled-hearing-122112
Michigan UAW Goons Finallly Sentenced To Prison For Extorting Jobs (and sellouts) Two former UAW officers from a Pontiac local were sentenced for conspiring to commit extortion in a case that has lasted more than eight years.
U.S. District Court Judge Nancy Edmunds sentenced Donny Douglas, 70, a former UAW international representative, to 18 months in prison. Jay Campbell, 70, a former president of UAW Local 594 in Pontiac, was sentenced to 12 months and one day.
Both were convicted by a jury in 2006 on charges that they agreed to settle an 87-day strike at General Motors's Pontiac truck plant in 1997 only after GM agreed to hire Campbell's son Gordon, and Todd Fante, son-in-law of former UAW Local 594 official Clarence Powell.    http://www.freep.com/article/20111219/NEWS03/111219070/UAW-Pontiac-extortion-Douglas-Campbell?odyssey=tab|topnews|text|FRONTPAGE
The Emergence Of Fascism as A Popular Movement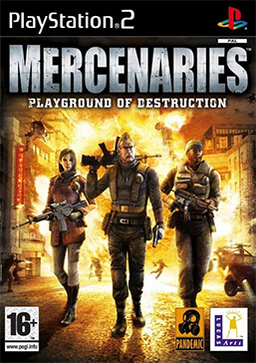 Merc-Torture Company Found Guilty at Abu Ghraib–Wrist Slapped Seventy-one victims of torture at Abu Ghraib, the notorious U.S. prison in Iraq, will split a $5 million settlement following a lawsuit against the U.S. military contracting company Engility Holdings, the Associated Press reports Wednesday, providing "some measure of justice for the victims" but letting individual contractors escape punishment.  Engility, formerly known as L-3 Services and Titan Corporation, is now the first U.S. corporation involved in the abuses at Abu Ghraib to be forced to compensate victims of torture.
"Private military contractors played a serious but often under-reported role in the worst abuses at Abu Ghraib," Baher Azmy, lawyer for the ex-detainees and legal director at the Center for Constitutional Rights told Associated Press, but also expressed that the settlement "provides some accountability for one of those contractors and offers some measure of justice for the victims."
However, as RT reports, the settlement is "a meager amount" when compared to other lawsuits involving prison abuse in the U.S., and adds:
The average $74,000 compensation for each Abu Ghraib victim of rape, torture, death threats and physical harm seems almost inconsiderable in comparison, especially given the high levels of torture the Iraqi prisoners were subjected to. And many more Iraqi victims of abuses are unlikely to receive any sort of compensation at all.  http://www.commondreams.org/headline/2013/01/09-4
Hungary and Bulgaria–fanless soccer Hungary and Bulgaria will play their next World Cup 2014 qualifiers without spectators due to the anti-Semitic and racist behavior of their supporters.
The Disciplinary Committee of the world's football governing body, FIFA, informed the country's federations of the ruling on Tuesday. Hungary were punished after their fans chanted anti-Semitic slogans and displayed other offensive symbols during a friendly game against Israel, which took place in Budapest on August 15, 2012.
The Hungarian national team will now face Romania in front of an empty stand in the Brazil 2014 qualifier on March 22.
Bulgaria received the same strict penalty after their supporters racially abused Denmark's defender Patrick Mtiliga every time he touched the ball in the home World Cup preliminary game on October 12, 2012.   rt.com/sport/football/hungary-bulgaria-racism-fifa-597/
Spy Versus Spy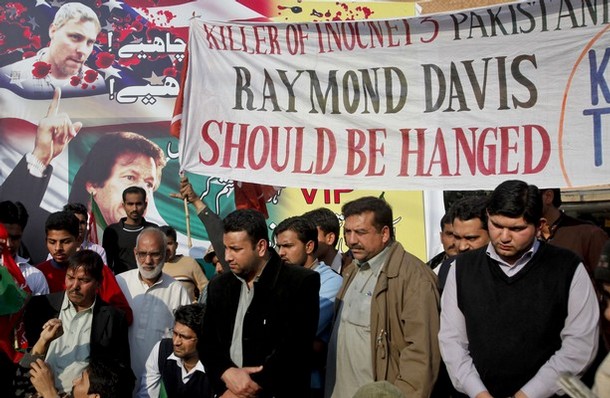 Iran Broadcasts Video of Captured US CIA Agent Iranian state television broadcast video images on Sunday of a man who it said was a captured American spy sent to infiltrate Iran's intelligence services.    The video report, also posted online, identifies the man as Amir Mirzaei Hekmati, an Iranian-American from Arizona, apparently in his late 20s. In the video, the man says he joined the United States Army after graduating from high school in 2001, served in Iraq and received training in languages and espionage.
He said he was sent to Iran by the Central Intelligence Agency to try to gain the trust of the Iranian authorities by handing over information, some misleading and some accurate. If his first mission was successful, he said he was told, there would be more missions.   www.nytimes.com/2011/12/19/world/middleeast/iran-shows-video-of-a-man-accused-of-being-a-us-spy.html?hp
The Magical Mystery Tour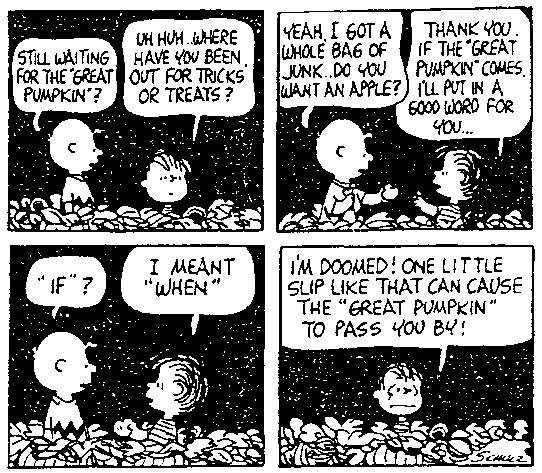 Judge Orders Release of Church Rapist Files A Superior Court judge has ruled the Roman Catholic Archdiocese of Los Angeles must release the names of high-ranking church officials in 30,000 pages of confidential records about priests accused of abusing children.
In making the order Monday, Judge Emilie H. Elias reversed a key part of a 2011 ruling by a retired judge who said he feared including the names of the hierarchy could be used to embarrass the church further. Elias said the public's right to know how the archdiocese, the largest in the nation, handled molestation allegations outweighed such concerns. She also reversed retired Judge Dickran Tevrizian's ruling that priests who had faced only a single allegation of abuse would have their names blacked out.
"Don't you think the public has a right to know … what was going on in their own church?" she asked a lawyer for the archdiocese, adding that parishioners "may want to talk to their adult children" about abuse alleged in their local church.   latimesblogs.latimes.com/lanow/2013/01/names-catholic-church-sex-abuse-records-public-judge-ruling.html
Best Thing in the History of the World
Lori Can Come home, For Awhile — A court here is allowing Lori Berenson, the paroled American who spent more than 15 years in Peruvian prisons on a terrorism conviction, to travel to the United States for the first time.    http://www.nytimes.com/2011/12/17/world/americas/lori-berenson-to-visit-us-for-holidays.html?_r=1&src=recg
www.flixxy.com/worlds-largest-model-railway.htm
California–Gun Sales Way Up, Gun Injuries Down California has millions more guns than it did 10 years ago. It also has thousands fewer gun injuries and deaths each year. Read more here: www.mcclatchydc.com/2013/01/06/179129/in-california-gun-sales-are-up.html#emlnl=Daily_News_Update#storylink=cpy
Excerpt from "Detroit City, the Place to be" by Binelli (to be staring at empty buildings that is) "Their ideas have included casino gambling, an '80s festival mall, new ballparks, hosting a Formula One grand prix, hosting a Super Bowl, even commissioning (this was Mayor Coleman Young, in 1984) Berry Gordy (who fled Detroit for Los Angeles by the early 1970s, taking the entire Motown operation with him) to write a city theme modeled after Frank Sinatra's "Theme from New York, New York." Another member of the Rat Pack, Sammy Davis Jr., was conscripted to handle the vocals, but sadly, Gordy's song, "Hello, Detroit," failed to burn up the charts.
"But now much of the attention being showered upon Detroit from the trendiest of quarters comes, in no small measure, thanks to the city's blight. Detroit's brand has become authenticity, a key component of which has to do with the way the city looks. Does fixing the very real problems faced by Detroiters, I began to wonder, mean inevitably robbing Detroit of some part of its essential Detroitness?
"This is not exactly a question of gentrification; when your city has 70,000 abandoned buildings, it will not be gentrified anytime soon. Rather, it's one of aesthetics. And in Detroit, you can't talk aesthetics without talking ruin porn, a term that has become increasingly familiar in the city. Detroiters, understandably, can get touchy about the way descriptions and photographs of ruined buildings have become the favorite Midwestern souvenirs of visiting reporters."   www.deadlinedetroit.com/articles/2610/new_book_says_detroit_is_the_world_capital_of_staring_at_abandoned_buildings
So Long