We Say Fight Back!!
Job!!!! academicjobsonline.org/ajo/jobs/1305
The Program in Literature at Duke University invites applications for a postdoctoral fellow in Marxist theory for the 2012-13 academic year. We welcome candidates with doctorates in all disciplines and who specialize in any aspect of Marxist theory. Fellows will teach two courses related to their scholarship. Applicants must have completed the PhD by August 2012 and be no more than 5 years past the PhD. The annual stipend is $50,000 plus $5,000 in research funds. Candidates should submit (electronically) a curriculum vitae, letter of application, a one-page course proposal, a writing sample (20 pages maximum), and 3 letters of reference. To submit materials follow the link for ?postdoc application? at literature.duke.edu. Applications received by February 15, 2012 will be given full consideration. Duke University is an Equal Employment Opportunity/Affirmative Action Employer. We value diversity in all of its many facets and meanings….The action was called by the country's two main labor unions, which represent about 2.5 million workers. They are demanding that austerity measures which were voted through Parliament under the previous Socialist government — including tax increases, wage cuts and public sector layoffs — be revoked. The powerful civil servants' union, which claims the measures have pushed ordinary Greeks to their limits, has been particularly active in opposing austerity, organizing regular protests and blockades of government buildings.     www.nytimes.com/2011/12/02/world/europe/greek-workers-walk-out-in-protest-for-7th-time.html?emc=tnt&tntemail1=y
www.youtube.com/watch?v=T-_bKQ7jltI
Seattle Teacher Arrested for Standing up for Students Jesse Hagopian, a teacher in the Seattle Public School System and Founding Member of Seattle Equality Educators (SEE), was arrested on Monday for standing up for his students.  After the banner was unfurled, Jesse Hagopian called out "mic check!" and the teachers responded. Then the chant began:
It is immoral
It is illegal
These cuts will hurt families
These cuts will hurt kids
These cuts will hurt educators
King county Superior Court judge
Ruled that these cuts are constitutionally illegal
The Constitution of Washington state reads it is the paramount duty to fully
Fund education
We therefore issue a citizen's arrest of this Washington State Legislature
We call for taxing the rich
We call to fund the schools
Police officers rushed in and Jesse was heard saying "I'm not resisting but I'm also not leaving. Our legislature is the one breaking the law!"
Meanwhile teachers outside in the hallway were offering handcuffs to police officers to use to arrest the legislators who were willing to break the law by cutting the education budget in our state.    seattleducation2010.wordpress.com/2011/11/29/teacher-arrested-protesting-for-education-funding-in-olympia/
Austerity=Full Scale Top Down Class War. Greeks Walkout Again Thousands of Greek workers walked off the job on Thursday in the seventh general strike this year to protest government austerity policies after a year and a half of cutbacks.
Vet Scott Olsen  Shot by Oakland Cop Interviewed on Release from Hospital (video inside) www.nytimes.com/schoolbook/2011/11/28/principals-rebellion-against-evaluations-grows/
A One Day General Strike in Britain. More to Come or is this the Unions Fakery Again? Hundreds of thousands of public employees walked off their jobs in schools, hospitals, airports, courtrooms, libraries, museums and government offices on Wednesday, as British workers became the latest in Europe to demonstrate mass fury at government austerity measures.      www.nytimes.com/2011/12/01/world/europe/great-britain-strike-austerity-measures.html?_r=1&emc=tnt&tntemail1=y
Protestors Distrupt UC Bosses' Meeting Shouting protesters interrupted Monday's meeting of the University of California regents, but the mood was generally peaceful as students criticized officials for allowing UC Davis police to pepper spray seated demonstrators and implored regents to raise taxes on the wealthy to fund higher education.     www.mcclatchydc.com/2011/11/28/131581/protesters-interrupt-uc-regents.html
Better Too Late than Never? NY Principals Attack High Stakes Exams This month, Newsday and other news media outlets began reporting on a rebellion by principals, largely from Long Island, who object to the new state system to evaluate teachers and principals based on student testing. In The New York Times on Monday, Michael Winerip, in his On Education column, reports that the revolt by principals is growing, and as of Sunday night, 658 principals from around the state had signed a letter to object to the new test-based evaluation system.    www.nytimes.com/schoolbook/2011/11/28/principals-rebellion-against-evaluations-grows/
Congratulations on the Publication of: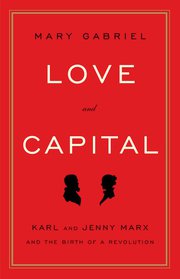 This Was A Real Occupation: The Great Flint Strike Against GM (full video inside, great for school) flinthistory.com/general-motors/with-babies-banners/
The Little Red Schoolhouse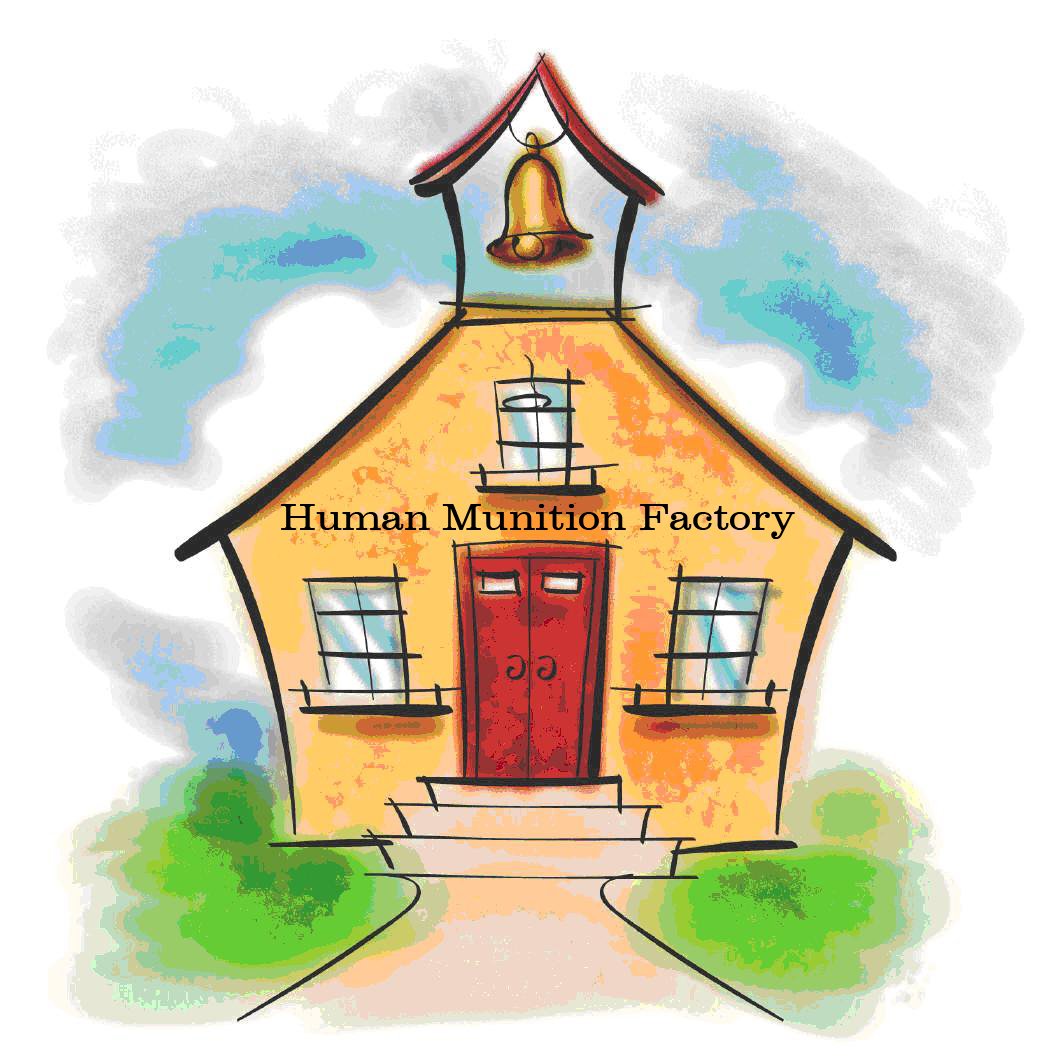 HooRaaay! Online Teacher Certification for a Price! No more stupid Teacher Ed Classes!? He is earning his teaching certificate through an online, for-profit alternative certification program, a nontraditional route to teaching that is becoming more common in Texas. Such programs, which can offer certification in three months to two years, are booming despite little more than anecdotal evidence of their success.     www.nytimes.com/2011/11/27/us/for-profit-certification-for-teachers-in-texas-is-booming.html?_r=1&hpw
Chicago's Biggest Organized Crime Gang, the Police, to Invade the Schools (Rahm it in Boys) Police officials and some Chicago high school principals will begin meeting regularly to share information on how to best fight crime in and around school buildings, Mayor Rahm Emanuel announced Wednesday.
The expansion of the Chicago Police Department's crime statistic-based program, called CompStat, to some high schools in high-violence neighborhoods is an attempt to break down the "silos" between police and school administrators, the mayor said.      www.chicagotribune.com/news/local/ct-met-cps-compstat-20111201,0,3252694.story
Detroit's Ghost Students Begin to come Home to Roost (as minus dollar signs) State officials are weighing how much to penalize Detroit Public Schools for persistent truancy, a problem that could cost the financially troubled district up to $25.9 million, according to documents obtained by The Detroit News.
In the past school year, attendance at DPS fell below the state minimum of 75 percent on 46 days. The district says it is bracing for a loss of the full amount, though the Michigan Department of Education expects a much lower final figure.     www.detnews.com/article/20111128/SCHOOLS/111280348/1026/SCHOOLS/State-to-fine-Detroit-Public-Schools-for-high-truancy
State officials say incomplete record-keeping by Michigan's largest school district is making it difficult to determine how much to subtract from DPS' per-pupil allotment.
Pontiac Mich (named for a rebel) Plans to Gut some more from a Ruined School System — To wipe out a $24.5 million deficit, the Pontiac School District has proposed closing two schools, eliminating 66 jobs, cutting health care coverage and cutting its athletic budget by 20 percent.    www.detnews.com/article/20111201/SCHOOLS/112010380/1026/Pontiac-School-District-proposes-job–school-cuts
LA and Union Hacks offer school Workers More Chances to Design their own Oppression The Los Angeles Unified School District and its teachers union have agreed to a new pact granting local schools more autonomy over hiring, curriculum and work conditions and virtually ending a 2-year-old policy that allowed charter operators and others to take over low-performing and new campuses.
The agreement, tentative until union members vote on it, doesn't resolve key contract disputes, including whether teacher evaluations should include students' standardized test scores, a provision L.A. schools Supt. John Deasy is seeking. And teachers will continue to work under the terms of the larger labor contract that expired July 1.      www.latimes.com/news/local/la-me-1130-lausd-teachers-20111130,0,1644115.story
More Cuts Ahead in San Diego San Diego city schools chief Bill Kowba issued a sobering letter to some 14,000 employees Friday, warning about grim finances and layoff notices set to land in mailboxes before the holidays under the threat of midyear cuts.   www.signonsandiego.com/news/2011/dec/02/sd-school-employees-warned-cuts-layoffs/
Arne (wink wink) Duncan Wants to Restrain College Costs As Occupy movement protests helped push spiraling college costs into the national spotlight, Education Secretary Arne Duncan urged higher-education officials Tuesday to "think more creatively — and with much greater urgency" about ways to contain costs and reduce student debt.   www.nytimes.com/2011/11/30/education/duncan-calls-for-urgency-in-lowering-college-costs.html?_r=3&hp
The International Hot war of the Rich on the Poor
AF/Pak: Pakistan Cuts US Supply Routes after 2 Hour US Raid Kills 24 Pak Soldiers: Pakistan on Saturday blocked supply routes for U.S.-led troops in Afghanistan and announced it would end American use of a Pakistani airbase by American forces in retaliation for a NATO attack on a Pakistani border outpost that officials said killed at least 24 soldiers and injured another 13.
American forces were given 15 days to vacate the remote Shamsi airbase, which was secretly turned over to them after the 9/11 attacks. The decision to order the Americans out followed an emergency meeting of Pakistan's top civilian and military leadership late Saturday to decide how to respond to the deaths of the soldiers.
Shamsi was used for launching the war in Afghanistan in late 2001, then later served as the base for the U.S. drone program targeting militants. Set in desert in sparsely populated Baluchistan province in Pakistan's west, the airbase became highly controversial within Pakistan for its association with drone strikes, which Pakistan officially condemns. www.mcclatchydc.com/2011/11/26/131396/nato-forces-kill-at-least-24-in.html
Obamagogue To Pakistan on US Murder of Soldiers: Hope ! Change! Fuck You! The White House has decided that President Obama will not offer formal condolences — at least for now — to Pakistan for the deaths of two dozen soldiers in NATO airstrikes last week, overruling State Department officials who argued for such a show of remorse to help salvage America's relationship with Pakistan, administration officials said.   www.nytimes.com/2011/12/01/world/middleeast/for-pakistan-no-formal-remorse-yet-from-obama.html?hp
The Empire Always Comes Home–Drones Versus US Civilians Drone aircraft, best known for their role in hunting and destroying terrorist hide-outs in Afghanistan, may soon be coming to the skies near you.
Police agencies want drones for air support to spot runaway criminals. Utility companies believe they can help monitor oil, gas and water pipelines. Farmers think drones could aid in spraying their crops with pesticides.      www.latimes.com/business/la-fi-drones-for-profit-20111127,0,6584711.story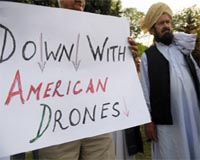 US Puppet Karzai Forces Jailed Rape Victim to Marry Accuser, then Pardons Her: Hamid Karzai on Thursday pardoned an Afghan woman serving a 12-year prison sentence for having sex out of wedlock after she was raped by a relative.
Karzai's office said in a statement that the woman and her attacker have agreed to marry. That would reverse an earlier decision by the 19-year-old woman, who had previously refused a judge's offer of freedom if she agreed to marry the rapist.
Her plight was highlighted in a documentary that the European Union blocked because it feared the women featured in the film would be in danger if it were shown.     www.nydailynews.com/news/world/afghan-president-pardons-imprisoned-rape-victim-agrees-marry-attacker-article-1.985756?localLinksEnabled=false
The Praetorian Guard Grows More and More distant from Civilians in US A smaller share of Americans currently serve in the Armed Forces than at any other time since the era between World Wars I and II, a new low that has led to a growing gap between people in uniform and the civilian population, according to a new survey….At any given time in the past decade, less than 1 percent of the American population has been on active military duty, compared with 9 percent of Americans who were in uniform in World War II. As a result, there is a growing generation gap, with younger Americans far less likely than older ones to have a family member who served.  The result is a military far less connected to the rest of society, a condition that some academics have said might not bode well for the future of military-civilian relations (the military is run by civilians). Others have warned that less connection between the military and the rest of society could lead to less-informed decisions about whether to go to war, because conflicts and the people who fight them are not part of most people's everyday lives.
"What we have is an armed services that's at war and a public that's not very engaged," said Paul Taylor, executive vice president of the Pew Research Center. "Typically when our nation is at war, it's a front-burner issue for the public. But with these post-9/11 wars, which are now past the 10-year mark, the public has been paying less and less attention."      www.nytimes.com/2011/11/25/us/civilian-military-gap-grows-as-fewer-americans-serve.html?_r=2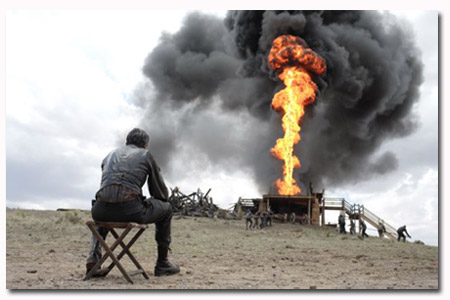 Iraq Signs Oil Deal with Royal Dutch Shell and Japan Iraq on Sunday signed a multibillion-dollar deal with Royal Dutch Shell PLC and Japan's Mitsubishi Corp. to tap natural gas in the south, one of the biggest agreements by the OPEC member to develop an energy sector battered by years of neglect and war.
The $17 billion deal forms a joint venture to gather, process and market gas from three oil fields in the oil-rich province of Basra. That gas, pumped in conjunction with crude oil, is currently burned off — or flared — due to lack of infrastructure.
The 25-year joint venture is called Basra Gas Company. Iraq will hold a 51 percent stake, to Royal Dutch Shell's 44 percent and Mitsubishi's 5 percent shares. The gas will be used mainly for domestic energy needs, but there is also an option for exports.   www.detnews.com/article/20111127/BIZ/111270331/1001/Iraq-signs-gas-deal-with-Shell–Mitsubishi
The International Economic War of the Rich on the Poor
In the Corporate US State, United Banksters and Pols Fought to Hide Further Bank Bailout (long can be good): The Federal Reserve and the big banks fought for more than two years to keep details of the largest bailout in U.S. history a secret. Now, the rest of the world can see what it was missing.
The Fed didn't tell anyone which banks were in trouble so deep they required a combined $1.2 trillion on Dec. 5, 2008, their single neediest day. Bankers didn't mention that they took tens of billions of dollars in emergency loans at the same time they were assuring investors their firms were healthy. And no one calculated until now that banks reaped an estimated $13 billion of income by taking advantage of the Fed's below-market rates, Bloomberg Markets magazine reports in its January issue.
Saved by the bailout, bankers lobbied against government regulations, a job made easier by the Fed, which never disclosed the details of the rescue to lawmakers even as Congress doled out more money and debated new rules aimed at preventing the next collapse.
A fresh narrative of the financial crisis of 2007 to 2009 emerges from 29,000 pages of Fed documents obtained under the Freedom of Information Act and central bank records of more than 21,000 transactions. While Fed officials say that almost all of the loans were repaid and there have been no losses, details suggest taxpayers paid a price beyond dollars as the secret funding helped preserve a broken status quo and enabled the biggest banks to grow even bigger.
'Change Their Votes'
"When you see the dollars the banks got, it's hard to make the case these were successful institutions," says Sherrod Brown, a Democratic Senator from Ohio who in 2010 introduced an unsuccessful bill to limit bank size. "This is an issue that can unite the Tea Party and Occupy Wall Street. There are lawmakers in both parties who would change their votes now."
The size of the bailout came to light after Bloomberg LP, the parent of Bloomberg News, won a court case against the Fed and a group of the biggest U.S. banks called Clearing House Association LLC to force lending details into the open.
The Fed, headed by Chairman Ben S. Bernanke, argued that revealing borrower details would create a stigma — investors and counterparties would shun firms that used the central bank as lender of last resort — and that needy institutions would be reluctant to borrow in the next crisis. Clearing House Association fought Bloomberg's lawsuit up to the U.S. Supreme Court, which declined to hear the banks' appeal in March 2011.  …Bankers didn't disclose the extent of their borrowing. On Nov. 26, 2008, then-Bank of America (BAC) Corp. Chief Executive Officer Kenneth D. Lewis wrote to shareholders that he headed "one of the strongest and most stable major banks in the world." He didn't say that his Charlotte, North Carolina-based firm owed the central bank $86 billion that day.

'Motivate Others'
JPMorgan Chase & Co. CEO Jamie Dimon told shareholders in a March 26, 2010, letter that his bank used the Fed's Term Auction Facility "at the request of the Federal Reserve to help motivate others to use the system." He didn't say that the New York-based bank's total TAF borrowings were almost twice its cash holdings or that its peak borrowing of $48 billion on Feb. 26, 2009, came more than a year after the program's creation.
Howard Opinsky, a spokesman for JPMorgan (JPM), declined to comment about Dimon's statement or the company's Fed borrowings. Jerry Dubrowski, a spokesman for Bank of America, also declined to comment….had no clue that one bank, New York-based Morgan Stanley (MS), took $107 billion in Fed loans in September 2008, enough to pay off one-tenth of the country's delinquent mortgages. The firm's peak borrowing occurred the same day Congress rejected the proposed TARP bill, triggering the biggest point drop ever in the Dow Jones Industrial Average. (INDU) The bill later passed, and Morgan Stanley got $10 billion of TARP funds, though Paulson said only "healthy institutions" were eligible.
Mark Lake, a spokesman for Morgan Stanley, declined to comment, as did spokesmen for Citigroup and Goldman Sachs.
Had lawmakers known, it "could have changed the whole approach to reform legislation," says Ted Kaufman, a former Democratic Senator from Delaware who, with Brown, introduced the bill to limit bank size….Employees at the six biggest banks made twice the average for all U.S. workers in 2010, based on Bureau of Labor Statistics hourly compensation cost data. The banks spent $146.3 billion on compensation in 2010, or an average of $126,342 per worker, according to data compiled by Bloomberg. That's up almost 20 percent from five years earlier compared with less than 15 percent for the average worker. Average pay at the banks in 2010 was about the same as in 2007, before the bailouts…The 190 firms for which data were available would have produced income of $13 billion, assuming all of the bailout funds were invested at the margins reported, the data show.
The six biggest U.S. banks' share of the estimated subsidy was $4.8 billion, or 23 percent of their combined net income during the time they were borrowing from the Fed. Citigroup would have taken in the most, with $1.8 billion.     www.bloomberg.com/news/2011-11-28/secret-fed-loans-undisclosed-to-congress-gave-banks-13-billion-in-income.html
Supplemental Bloomberg Secret Bailout Report www.bloomberg.com/news/2011-11-28/secret-fed-loans-undisclosed-to-congress-gave-banks-13-billion-in-income.html
Germans Fear Hyperinflation as they Know some History of What was Next in the 20's


Many economists say aggressive purchases of the sovereign bonds of heavily indebted states by the European Central Bank are the quickest and surest path to stabilizing the crisis. On Thursday, Mario Draghi, the bank's president, laid the groundwork for bolder intervention in markets if certain conditions were met.
To German ears those bond purchases, or anything that smacks of printing money, sound like a recipe for skyrocketing prices. German leaders, including Chancellor Angela Merkel and her former economic adviser, Jens Weidmann, now head of the German Bundesbank, have strongly discouraged any such move by the European Central Bank, stalling the rescue of the euro zone in the view of critics.
The prospect of a dim historical memory — the antique photograph of the wheelbarrow full of nearly worthless bills — helping to drive the world off the economic precipice and into another deep recession may seem like the height of irrationality and even irresponsibility. www.nytimes.com/2011/12/02/world/europe/haunted-by-20s-hyperinflation-germans-balk-at-euro-aid.html?emc=tnt&tntemail0=y
Judge Turns Back SEC Sweetheart Deal with Citigroup Taking a broad swipe at the Securities and Exchange Commission's practice of allowing companies to settle cases without admitting that they had done anything wrong, a federal judge on Monday rejected a $285 million settlement between Citigroup and the agency.  …As it has in recent cases involving Bank of America, JPMorgan Chase, UBS and others, the agency proposed to settle the case by levying a fine on Citigroup and allowing it to neither admit nor deny the agency's findings. Such settlements require approval by a federal judge.
While other judges are not obligated to follow Judge Rakoff's opinion, the 15-page ruling could severely undermine the agency's enforcement efforts if it eventually blocks the agency from settling cases in which the defendant does not admit the charges.
The agency contends that it must settle most of the cases it brings because it does not have the money or the staff to battle deep-pocketed Wall Street firms in court. Wall Street firms will rarely admit wrongdoing, the agency says, because that can be used against them in investor lawsuits.    …
According to the Securities and Exchange Commission, Citigroup stuffed a $1 billion mortgage fund that it sold to investors in 2007 with securities that it believed would fail so that it could bet against its customers and profit when values declined. The fraud, the agency said, was in Citigroup's falsely telling investors that an independent party was choosing the portfolio's investments. Citigroup made $160 million from the deal and investors lost $700 million.   …In his decision, Judge Rakoff called Citigroup "a recidivist," or repeat offender, for having previously settled other fraud cases with the agency where it neither admitted nor denied the allegations but agreed never to violate the law in the future.
Citigroup and other repeat offenders can agree to those terms, the judge said, because they know that the commission has not monitored compliance, failing to bring contempt charges for repeat violations in at least 10 years.
Black Unemployment among Youth: For Black teens (16-19), unemployment was 39.6% (an increase from 37.8% in October). For Black female teens, unemployment stood at 37.1% (virtually unchanged from 36.9% in
October). For Black male teens, unemployment was 42.5% (an increase from 38.7% in
October). Teen unemployment rates are extremely volatile from month to month      laborcenter.berkeley.edu/blackworkers/monthly/bwreport_2011-12-02_40.pdf
Disabled Mom of 6 Trades House for minivan because Detroit Bus Service Never Works A disabled mother of six who said her family could no longer trust the city's troubled bus service has traded her four-bedroom, three-bath, brick, Tudor house in one of the city's nicer neighborhoods for a six-year-old minivan.    www.detnews.com/article/20111203/METRO01/112030339/Detroit-mother-of-6-trades-house-for-minivan
Solidarity ForNever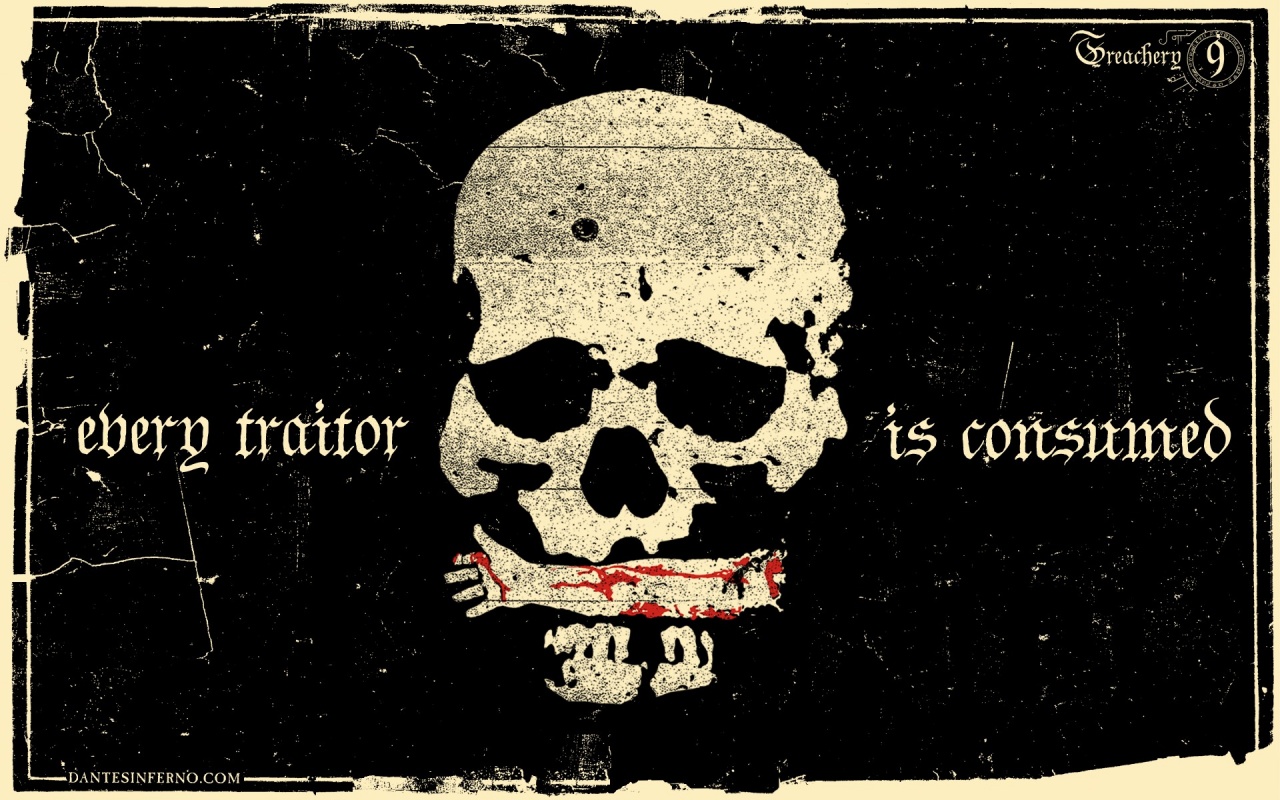 SEIU Joins NEA and AFT to Surround, Deflect, Demoralize and Destroy any Left OWS Actions: New York City activists from OWS spent weeks planning the November 17 day of action alongside organizers from unions and community organizations, including the Service Employees International Union (SEIU). But when the Occupiers showed up for the day's culminating rally and march over the Brooklyn Bridge, they found a completely different event from the one they had planned.
Instead of a series of platforms for coordinated "people's mics" that had been agreed to at planning meetings, there was a blaring sound system, an emcee and a series of people pre-selected to tell their stories.
Instead of the plan for a "lightly marshaled event" in which protesters would be led to the pedestrian path of the bridge, but free to go wherever they wanted, there were hundreds of marshals working alongside riot cops to keep the streets clear. Like the sound system and the emcee, these marshals were provided by the SEIU. (Don't be too hard on the marshals, by the way–many of whom are hard-working union organizers who may well have hated their assignment that night.)
According to one OWS activist, a lot of the people running the rally with their headsets and two-way radios tried hard to ignore the gazes of organizers with whom they had spent countless meeting hours not mentioning any of these plans for what actually took place.
For most protesters, the SEIU takeover of the event probably only registered as a series of oddities. Why were people shouting "Mic check!" over a deafening sound system? Why were marshals chanting, "Whose streets? Our streets!" as they worked with police to keep us on the sidewalks?
The effect was like a clueless dad trying to use his daughter's new slang. But the organizers from OWS knew what was taking place.   WHY DID the SEIU take over the march? Let's back up first to consider the context.
It's true, as the OWS website declared after the raid on Zuccotti Park a few days before, that "you can't evict an idea." But you can steal it. You can empty it of its content until all that's left is a slogan that used to mean something.
For example: "We need a leader willing to fight for the needs of the 99 percent." That's SEIU President Mary Kay Henry announcing the union's early endorsement of a presidential candidate in 2012: Barack Obama, the largest recipient of Wall Street campaign contributions in the history of the world.     www.zcommunications.org/co-opt-upy-wall-street-by-danny-lucia
Occupy Ghost Dancers Head To The Voting Booth "One idea that I was thinking about is voter registration," says Jaime Vasquez, a Vietnam veteran and a former council member from Jersey City. "We have to go back home and register people to vote. Just sitting here for a year or so is not going to accomplish anything."    www.npr.org/2011/12/01/142982293/occupy-protesters-consider-political-future?sc=tw

East Coast ILWU Wants to Remain Lilly White as Always "Imagine our dismay that in a diversity program, the I.L.A. would come up with an all-white slate of candidates," Walter M. Arsenault, the executive director of the commission, said. "That's an oxymoron."      www.nytimes.com/2011/12/01/nyregion/told-to-diversify-dock-union-offers-nearly-all-white-list.html?_r=1&emc=tnt&tntemail1=y
Bourgie SAP George Lakoff Urges Occupy Trip to the Voting Booth, Frame Yourself with a Noose What's next? That's the question being asked as cities close down Occupy encampments and winter approaches.
The answer is simple. Just as the Tea Party gained power, the Occupy movement can. The Occupy movement has raised awareness of a great many of America's real issues and has organized supporters across the country. Next comes electoral power. Wall Street exerts its force through the money that buys elections and elected officials. But ultimately, the outcome of elections depends on people willing to take to the streets – registering voters, knocking on doors, distributing information, speaking in local venues. The way to change the nation is to occupy elections.
Detroit Afscme Ready To Give Give and Giveback some More The president of Detroit's largest city employee union, AFSCME, which represents nearly 3,000 workers, said today the union is willing to make changes in some parts of its contracts to help save the city.
"I'm expecting the city to give us a call," Al Garrett said a day after standing with the mayor and other city officials at a press conference to declare solidarity. "We're going to have a table, not the traditional table, and fashion out an agreement that includes not only concessions, but other changes. I have a team already assigned. I have sent the paperwork to be analyzed by our national office in Washington. We are positioned to deal. We have never refused to deal."
"If they call, we're willing to make adjustments that impact the fiscal crisis," he said.      www.freep.com/article/20111202/COL10/111202044/Rochelle-Riley-Detroit-s-largest-union-willing-make-changes-?odyssey=mod|breaking|text|FRONTPAGE
Spy Versus Spy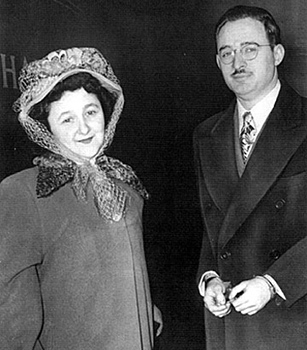 US Firms Outsource Spyware Representatives of 43 countries also were there, Lucas said, as were many people from state and local law enforcement agencies. Journalists and members of the public were excluded.
On offer were products that allow users to track hundreds of cellphones at once, read e-mails by the tens of thousands, even get a computer to snap a picture of its owner and send the image to police — or anyone else who buys the software. One product uses phony updates for iTunes and other popular programs to infiltrate personal computers.
Many monitoring systems work by cloning e-mails or making records of Web traffic, allowing police or other users to track the use of key words. Others use stand-alone hardware to eavesdrop on nearby cellphone or WiFi signals.     www.washingtonpost.com/world/national-security/trade-in-surveillance-technology-raises-worries/2011/11/22/gIQAFFZOGO_story.html
Chance to be the Next Kim Philby! Win an Online Game–Join MI5 Back in the cloak-and-dagger days of secret intelligence work, Britain's espionage agencies liked to recruit in the ivied colleges of Oxford and Cambridge, even if that brought them some of the most notorious turncoats of the 20th century, men like Kim Philby and other Cambridge spies who handed atom bomb secrets to the Soviet Union in the 1940s and 1950s before defecting to Moscow.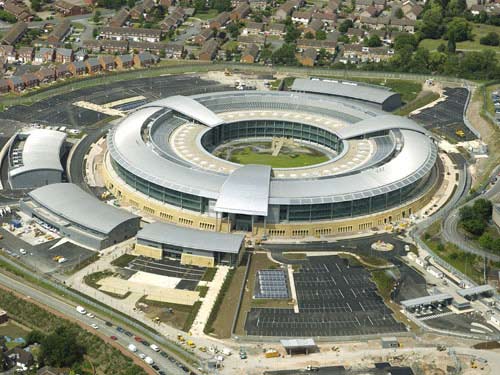 (above, Britain's Weirdo Government Communications HQ)
In the Internet age, the spy catchers have been forced to go digital, democratic and, old-timers might say, outright pop. Their latest wheeze, causing a buzz on the Internet — and stirring a torrent of Web chat among people identifying themselves as hackers — is an online cryptographic puzzle that promises a fast track to recruitment as spies for those who solve it before the challenge expires on Dec. 11.      www.nytimes.com/2011/12/03/world/europe/britains-gchq-uses-online-puzzle-to-recruit-hackers.html?_r=1&hp
The Rise of Fascism as a Mass Popular Movement
Two Mexican Drug Gangs Continue their Mindless Wars: exico's two most powerful criminal gangs are locked in a titanic battle for control of the country's heartland in a struggle that's redrawn Mexico's map of violence.
Violence has dropped along the U.S. border, with Ciudad Juarez, once considered the most violent city in the world, seeing a 35 percent decline in homicides this year.
That good news is balanced by bad news in Guadalajara, Culiacan and Veracruz, where the Sinaloa cartel, whose bulwark has always been Mexico's Pacific coast, and the Zetas, a violent gang that originally was created to protect the Gulf cartel along the Gulf of Mexico coast, are locked in a spiraling struggle that's seen each gang invade the other's territory.   www.mcclatchydc.com/2011/11/29/131659/mexicos-top-2-crime-gangs-engaged.html
The Magical Mystery Tour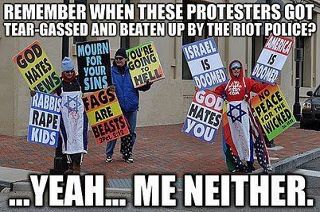 Mumbo Jumbo. Mumba Jumba. Mubas Jumbas. Mumbat Jumbat. Mumbus Jumbus. Mumbatis Jumbatis. Mumbant Jumbant! Amen. Send the boys and the money or you will burn in hell. Catholics across the city may need to read from cheat sheets today at the start of a new English liturgy translation aimed at unifying 1 billion Catholics worldwide.
Parishes like the Church of St. Joseph in Prospect Heights, Brooklyn, have been prepping with classes on the new version, hailed as a more precise Latin translation in the Third Edition of the Roman Missal.
"The priests' parts are changing very dramatically," the church's pastor, Msgr. Kieran Harrington, said, noting churchgoers are "fairly enthusiastic" while he sees apprehension from some priests.
The Church of Notre Dame in Morningside Heights has stacks of flyers on hand for  its parishioners, detailing the changes.     www.nydailynews.com/news/world/catholic-liturgy-today-vatican-aims-unify-1-billion-catholics-worldwide-strict-latin-translations-article-1.983060?localLinksEnabled=false
Unable to Recruit a Sufficiency of Child Rapists, Thieves, Liars and Mystics, Detroit to Close 48 parishes  I n an effort to combat a shortage of priests, a panel of Detroit-area Catholics has recommended the closure and consolidation of more than four dozen parishes and worship sites over the next five years in the Archdiocese of Detroit.
The plan would result in a total of 48 fewer parishes for the Archdiocese of Detroit, which currently has 270 parishes in six counties across southeastern Michigan. Within five years, nine parishes are proposed to close and another 60 parishes are proposed to be consolidated down to 21.      www.freep.com/article/20111130/NEWS05/111130064/Facing-priest-shortage-Detroit-Catholic-panel-recommends-closing-9-parishes-consolidating-60?odyssey=tab|topnews|text|FRONTPAGE
This may be Your Last Chance to See C.K. Louis "How I learned about the Catholic Church" Be sure to watch this before your next trip to Communion.
Counterfeit Arab Spring Wins Muslim Bros and Military Rule. Both! With results of the first round of parliamentary polling due Friday, Egyptians are preparing for what partial tallies show will be a sweeping win for the Muslim Brotherhood, the Islamist political force that was the archenemy of deposed President Hosni Mubarak.
Winning a dominant voice in the next parliament would be only the latest electoral victory that the Brotherhood has celebrated since Mubarak's ouster last February.
Thanks to the lifting of the old regime's laws restricting labor activity, Brotherhood-affiliated candidates in recent months have swept the internal polls for the union-like syndicates that represent millions of Egyptians. In a series of victories stretching back to June, Brotherhood candidates have taken control of syndicates for pharmacists, lawyers, teachers and engineers.
They've even taken a majority of seats on the board of one of Cairo's best-known sports and recreation clubs.     www.mcclatchydc.com/2011/12/01/131885/egypts-parliament-isnt-muslim.html
So Long David Montgomery, Labor Historian, died December 2011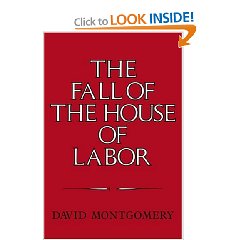 Worst Thing In the History of the World
Ohio State University (sic) Hires Urban Meyer for $4 Million Ohio State University hired Urban Meyer as its football coach Monday, giving him one of the richest contracts ever in college sports — the latest indication that the big business of college football is undeterred by the nation's broader economic woes or by concern about the prominence of sports on campus.    www.nytimes.com/2011/11/29/sports/ncaafootball/for-new-coach-at-ohio-state-its-first-down-and-4-million.html?_r=2&hp
Best Thing in the History of the World
Soldier On Geezer, but don't Hurt Anybody!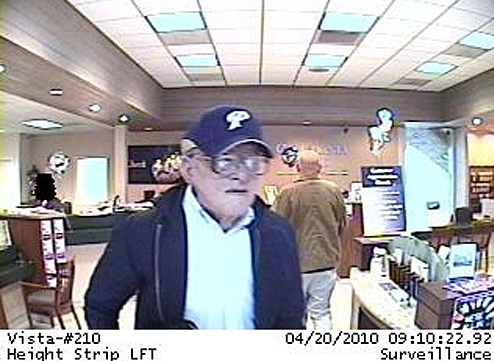 SAN LUIS OBISPO, Calif. — A bank robber believed to be the Geezer Bandit struck again Friday night, venturing north after his previous reported heist in La Jolla, the FBI said.    www.signonsandiego.com/news/2011/dec/02/geezer-bandit-robs-another-bank/
Nation's Ten Year Olds: "If you See Someone Raping Us, Please Call the Police: UNIVERSITY PARK, PA—In the wake of the sex abuse scandal that rocked Penn State earlier this month, a coalition of 10-year-old boys from across the nation held a press conference Saturday outside Beaver Stadium, home of college football's Nittany Lions, to remind Americans that if they see someone raping a prepubescent boy, they should contact the police immediately.
"Considering that the monstrous acts perpetrated by Jerry Sandusky went unreported for years, even after a fellow coach saw him raping a 10-year-old boy inside the facility behind me, we feel perhaps not everyone is totally clear on what to do if one witnesses such a thing," said spokesperson Joshua Pearson, who was flanked by several of his fifth-grade colleagues. "Many of you will no doubt be relieved to know the proper course of action is really quite simple: Just contact the police. Call 911, go to your local precinct, stop an officer on the street—the bottom line is, if you see one of us getting raped, notify the police, and do so as quickly as possible."      www.theonion.com/articles/nations-10yearold-boys-if-you-see-someone-raping-u,26724/