We Say Fight Back!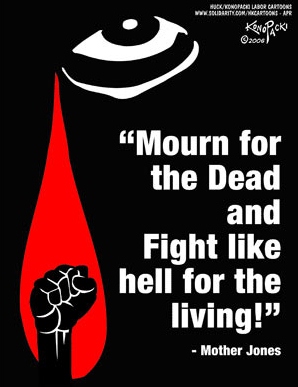 Why Does "Right To Work" not mean "Everyone Gets a Job?"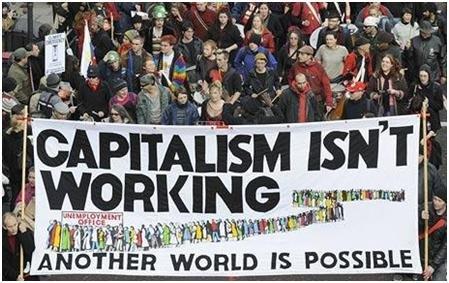 Will Michigan end the Labor Peace for Dues Check Off to Enrich Labor Bosses Racket? the Republican-dominated Michigan Legislature on Tuesday approved sweeping, statewide changes to the way unions will be financed, substantially reducing their power in a state that has long been a symbol of union might and an incubator for the American labor movement.  http://www.nytimes.com/2012/12/12/us/protesters-rally-over-michigan-union-limits-plan.html?emc=tnt&tntemail1=y&_r=0
Bigger Bosses Tend to Like the Farce that is Now "Collective Bargaining" (an orderly process to make concession after concession, foisting give-backs on the ranks in the name of partnerships in production while the union bosses grow rich, but depend on the dues check off that the Big Bosses collect for them–Henry Ford called himself the Union's banker and now new Ford plants are organized by Ford, for the UAW : As sympathetic as individual CEOs may be in theory to right-to-work laws and the economic principles of freedom and competition at their core, the realities of established union work forces, a desire for relative comity in the workplace and hunger for stability in the state economy make the prospect more fraught than its backers are willing to acknowledge.
Asked by The Detroit News for comment on right-to-work bills poised to become Michigan law, a spokesman for one Detroit automaker likened the question to an invitation for stepping into a pile of excrement. No upside, none sought and none willingly offered because the real world intrudes.
From automakers and suppliers to hospitals, utilities and the state's Big Three universities, among many sectors, the people who run companies and institutions already well-established here are constrained in their enthusiasm for right to work — if they support it at all — by existing relationships, business imperatives and good old-fashioned caution.  From The Detroit News: www.detroitnews.com/article/20121212/OPINION03/212120359#ixzz2F6N5UQWu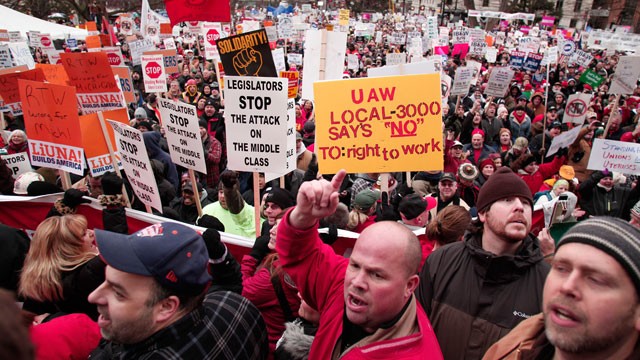 3 Michigan School Districts Close For Protest At least three school districts in Metro Detroit will be closed Tuesday because many teachers are calling in sick to attend union demonstrations in Lansing against pending right-to-work legislation.
Taylor Public Schools, Warren Consolidated Schools and Warren's Fitzgerald Public Schools have canceled classes because of expected teacher shortages for the day.
"The district will be closed just like a snow day," Barbara VanSweden, superintendent of Fitzgerald Public Schools, said in a statement on the district's website. "My first priority is student safety and without an adequate number of staff, we cannot hold school."
www.detroitnews.com/article/20121210/POLITICS02/212100427#ixzz2F6Q7EjgP
Internationalist U Mich Students Fight for Tuition Equity "I stand in solidarity with Michigan's 29,000 young undocumented Michiganders to whom the university effectively denies admission," Suri said. "Students and faculty deserve a university that lives up to its mantra and leads."  http://www.freep.com/article/20121214/NEWS06/312140047/University-of-Michigan-protest-over-tuition-held-on-behalf-of-undocumented-students?odyssey=tab|topnews|text|FRONTPAGE
London Ontario Students Walkout to Back School Workers Students at high schools across London and the region walked out of class to protest Bill 115, the legislation that imposes contracts and takes away teachers' right to strike. Teachers have started work-to-rule job action, which has left high school students with no sports, clubs, band or other extra-curricular activities.
Hundreds of students at Westminster, Banting, Central, South, Beal, Saunders and Laurier walked out Monday. Here's what some at Banting and Central had to say about the situation:Josh Shepherd, Grade 10, Banting secondary school
I support what our teachers are fighting for in their work-to-rule. I can see in the future, when we have our own jobs, a lot of us will be working in the public sector and these rights of the union will be important to us as well. (I'm here) not just for us but for the future, to protect what so many people before us have fought for . . . (Teachers) are fighting not only for their rights, but for the rights of everyone else.   www.lfpress.com/2012/12/10/teens-across-ontario-walking-out-in-support-of-teachers
Hawaii Teachers Union Rejects Contract The Hawaii State Teacher's Association rejected an offer from the state for a new contract settlement.
State officials say the new two-year offer included $49 million of new compensation, including among other items: 2% raises in each year of the contract for all teachers; restoring the 5% reduction in teacher compensation that was instituted in 2011; and adding support, compensation, and incentives for professional performance.
HSTA President Wil Okabe issued a statement saying the latest package "paled in comparison to the over $100 million in wage losses teachers struggled to endure as they helped the state over the past 3½ years move towards economic recovery." mauinow.com/2012/12/11/union-turns-down-states-offer-for-teachers/
The Little Red Schoolhouse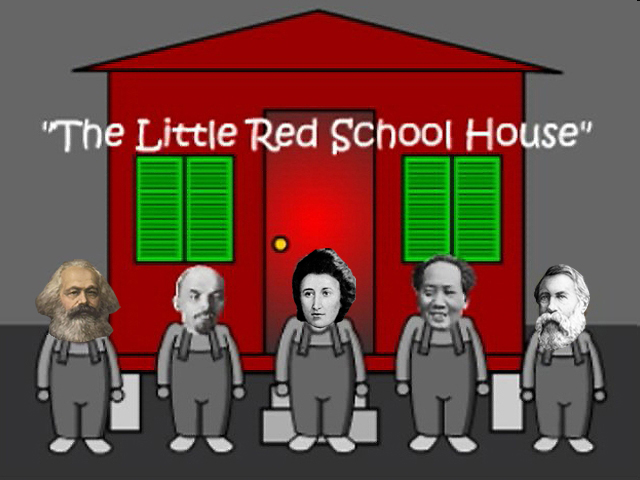 Detroit Public Schools, in ruins, Can't Figure out Who is the Real Boss Detroit Public Schools administrators are being told to disregard a directive from Interim Superintendent John Telford that they re-apply for their jobs.
The directive was issued last week as part of what school board President LaMar Lemmons said is an academic reorganization of the district. But Roy Roberts, the DPS emergency financial manager, said in a follow-up letter to staff members that state law gives him the authority to terminate contracts and appoint, supervise and remove heads of divisions within the district — not the school board.
"As such, please disregard the recent e-mail from the Interim Superintendent of Schools," Roberts wrote to staff.   www.freep.com/article/20121211/NEWS01/312110033/Detroit-Public-Schools-administrators-told-to-ignore-directive-about-re-applying-for-their-jobs
California investigates Superintendent's Payoff The South Bay schools superintendent whose acceptance of $2,500 in cash from a contractor has drawn interest from federal investigators is now the subject of a separate probe by state political regulators.
Superintendent Manuel Paul, who admitted in a June deposition that he received the money from a builder seeking work from the San Ysidro School District, is being targeted by the California Fair Political Practices Commission.  http://www.utsandiego.com/news/2012/dec/13/state-reviewing-school-chiefs-cash-handoff/
NY School Boss Threatens to Whipsaw School Workers to Win More Power with Test Scores In unusually forceful remarks, New York City's schools chancellor warned Wednesday that principals across the city would be forced to make painful cuts in areas such as staff size, libraries and after-school programs if a deal on teacher evaluations isn't reached soon.
An impasse between the city and its teachers union would deprive the nation's largest public-school system of $250 million in state funding, schools Chancellor Dennis Walcott said in a speech at an event sponsored by the Manhattan Institute.
Mr. Walcott said he wanted to have an agreement in place by Dec. 21 to give the state Education Department time to review the plan before a Jan. 17 deadline set by Gov. Andrew Cuomo and approved by the Legislature.
If completed, the agreement would cap a nearly three-year-long quest to overhaul the city's teacher-evaluation system, which for decades has rated most teachers satisfactory and a small percentage unsatisfactory. Critics say that method doesn't help pinpoint areas for improvement or distinguish among bad, average and great teachers.  http://online.wsj.com/article/SB10001424127887324640104578161722131784516.html?mod=dist_smartbrief
Who Lost Control of the New York School Workers' Personal Files? School officials were scrambling Tuesday to correct an egregious security error that made sensitive information about teachers available to all of their colleagues.
As city officials prepared to send teachers copies of a controversial part of their evaluations that judges them on how their students did on standardized tests, some teachers discovered that their scores were already posted on the Education Department's internal computer system for all educators to see.
"It wasn't appropriate," said Joseph Biernat, a sixth-grade math teacher at Pelham Gardens Middle School in the Bronx who scored a zero out of 20 on the test score measure because his seventh graders at a different school last year posted bad scores.
"I don't have a problem with other people knowing what my score is, but I don't think that's what they intended to do."Read more: www.nydailynews.com/new-york/nyc-teachers-enraged-computer-glitch-unviels-personal-information-article-1.1218165#ixzz2F6KJjHx1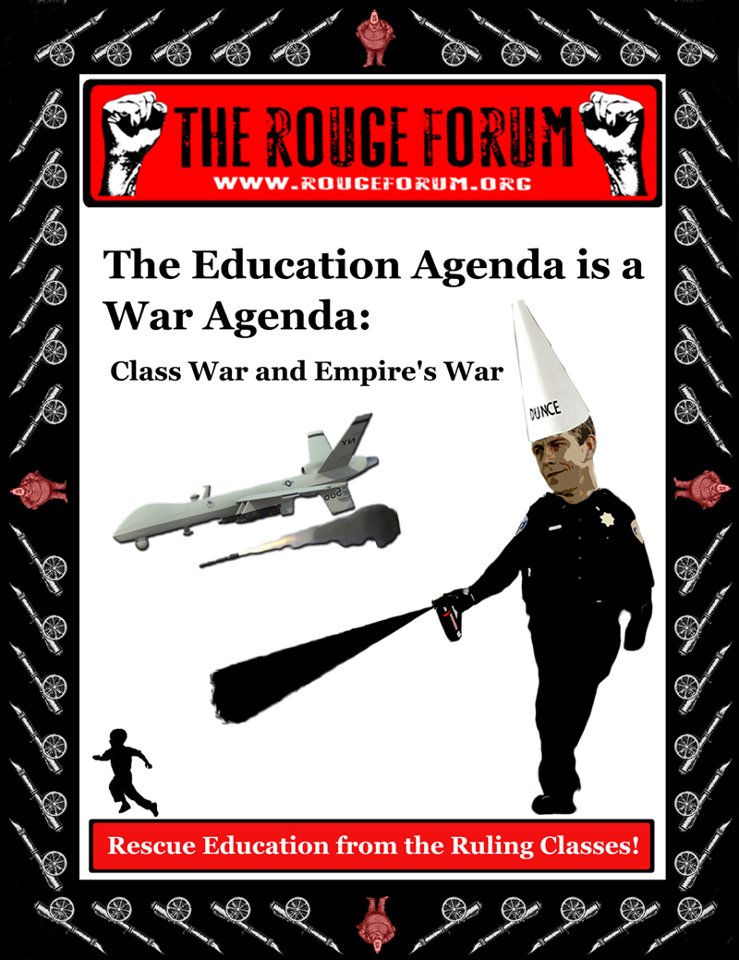 With MultiTudes of Teachers Laid off and More Subbing full time, San Diego Welcomes TFA Teach for America, the nonprofit that trains and deploys college graduates to hard-to-staff schools, has set its sights on San Diego.
The organization hopes to send up to 50 new teachers to high-need schools throughout San Diego County starting in the fall.
The San Diego city school board approved the first local partnership with Teach for America last week. The arrangement allows the San Diego Unified School District to hire up to 25 teachers from the organization and calls on recruiters to seek out local job candidates.   www.utsandiego.com/news/2012/dec/15/teach-for-america-aimed-at-san-diego/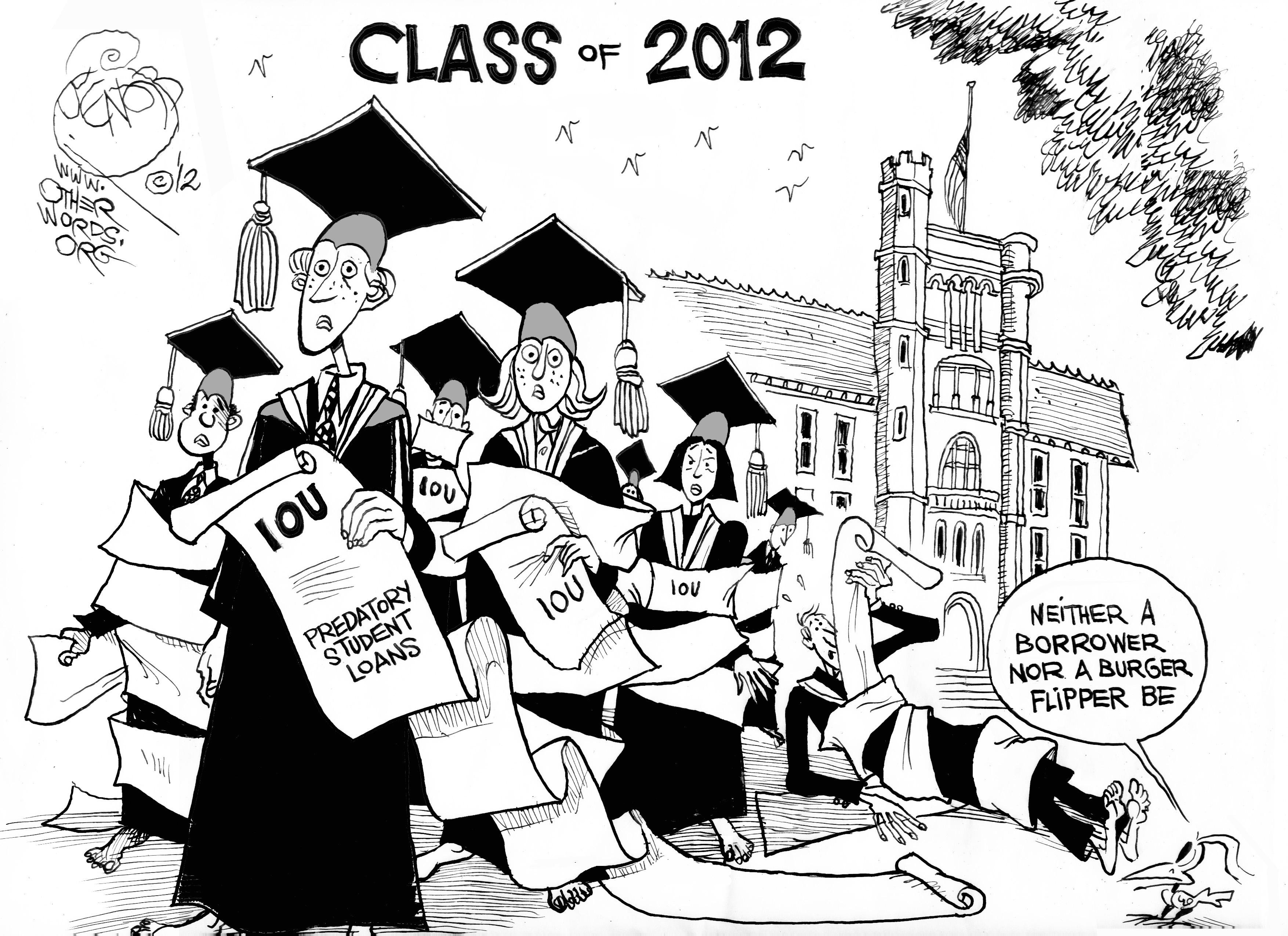 Wisconsin Shocker–test scores relate to poverty A new study conducted by the Forward Institute, a non-profit, non-partisan public policy research and education institute, reveals important findings for the future of educational opportunity in Wisconsin. Our study shows that poverty is closely linked to school Report Card scores, and Wisconsin's public schools outperform non-traditional charter schools even when adjusting for the effects of poverty.
Currently more than 4 in 10 school age children in Wisconsin are defined as poor or "economically disadvantaged," up from about 2 in 10 a decade ago. A student from a family qualifying for "free or reduced price lunch" is considered economically disadvantaged for the purposes of DPI scores – over 350,000 children in Wisconsin schools.
Based on data from the new Department of Public Instruction (DPI) Report Cards, our study showed a clear link between low Report Card scores and economically disadvantaged students who already have significant barriers to educational prosperity. Those schools with higher numbers of economically disadvantaged students had significantly lower scores on the Report Cards.   forwardinstitutewi.org/
There Goes Alaska Student test scores will be part of teacher evaluations in Alaska beginning in 2015.
The Alaska State Board of Education approved the controversial change on Friday in response to a public request by Gov. Sean Parnell.
Initially, 20 percent of a teacher's assessment will be based on their students' growth and performance using criteria that includes at least one standardized test. The share will grow to 50 percent in 2018.    http://www.therepublic.com/view/story/921b781f33204eaf8ac9997b074cd9f8/AK–Teacher-Evaluations
Suit vs Thomas Jefferson Law School Goes Forward The lawsuit contends the school inflated statistics on the percentage of graduates who find work after getting a degree as lawyers, and they would never have enrolled in the school if they knew the employment data had been skewed.
Thomas Jefferson officials tried to get the suit thrown out. Among other things, their lawyers argued that the lead plaintiff, Anna Alaburda, had turned down a full-time legal job paying $60,000 a year.
But Pressman sided with the graduates. He wrote that as a consumer Alaburda was purchasing a legal education.   www.utsandiego.com/news/2012/dec/08/suit-against-thomas-jefferson-law-school-goes-forw/
The International Hot War of the Rich on the Poor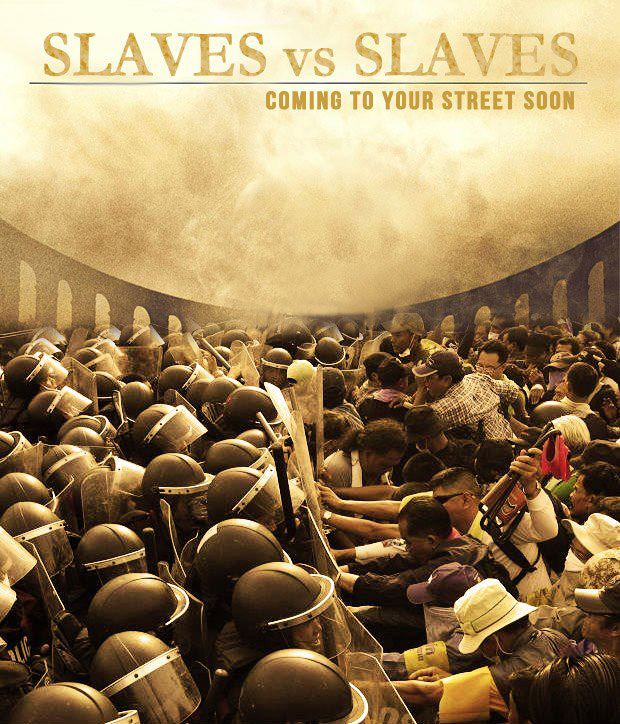 Taliban Runs Region Where US fought Biggest Battle–The Surge Sinks Nearly three years after U.S.-led forces launched the biggest operation of the war to clear insurgents, foster economic growth and set a model for the rest of Afghanistan, angry residents of Helmand province say they are too afraid to go out after dark because of marauding bands of thieves.
And during the day, they say corrupt police and government officials bully them into paying bribes. After 11 years of war, many here long for a return of the Taliban. They say that under the Taliban, who routinely punished thieves by cutting off a hand, they were at least safe from crime and corruption.
"If you had a box of cash on your head, you could go to the farthest part of Marjah and no one would take it from you, even at night," said Maulvi Daoud, who runs a cubbyhole sized-shop in the town of Marjah. "Today you bring your motorcycle in front of your shop and it will be gone. Now the situation is that you go on the road and they are standing in police and army uniform with weapons and they can take your money."  It was in the town of Marjah in early 2010 that some 15,000 NATO and Afghan forces waged the war's biggest battle. They not only fought the Taliban with weapons, they promised to bring good governance to Marjah and the rest of the southern province of Helmand — and demonstrate to the residents the advantages of shunning the militants.
But it appears the flaw in the plan was with the quality of Afghans chosen by President Hamid Karzai to govern and police the area after most of the fighting ended. And that adds to growing doubts about the entire country's future after foreign troops withdraw by the end of 2014.
Despite military claims of gains across the province and an overall drop in violence, Marjah residents told The Associated Press that NATO's counterinsurgency experiment has failed. A bleak picture also emerges from anecdotal evidence collected from dozens of interviews with residents elsewhere in the province, some from the most violent districts.  http://news.yahoo.com/taliban-popular-where-us-fought-biggest-battle-161235459.html
Panetta Arrives. Leaves. Taliban attacks An American service member was killed and three others were wounded Thursday afternoon when a suicide bomber rammed a car packed with explosives into a heavily armored military vehicle just outside a base where U.S. Defense Secretary Leon E. Panetta had been visiting troops earlier in the day.
The attack outside Kandahar Airfield, a heavily-guarded base in Kandahar province, underscored the tenuous security in the country's south, the Taliban's heartland, as the U.S. military footprint continues to thin out. Two Afghan civilians were killed and several were wounded by the blast, local officials said.   www.washingtonpost.com/world/national-security/afghan-insurgents-detonate-explosives-outside-base-where-panetta-visited/2012/12/13/3a8578aa-4530-11e2-8061-253bccfc7532_story.html?hpid=z4
Not Secretary of State but For Certain Nutcase of the Libya sort and her love of Barbarians This record dates from Ms. Rice's service as assistant secretary of state for African affairs under President Bill Clinton, who in 1998 celebrated a "new generation" of African leaders, many of whom were ex-rebel commanders; among these leaders were Mr. Meles, Isaias Afewerki of Eritrea, Paul Kagame of Rwanda, Jerry J. Rawlings of Ghana, Thabo Mbeki of South Africa and Yoweri K. Museveni of Uganda.
"One hundred years from now your grandchildren and mine will look back and say this was the beginning of an African renaissance," Mr. Clinton said in Accra, Ghana, in March 1998.
In remarks to a subcommittee of the Senate Committee on Foreign Relations that year, Ms. Rice was equally breathless about the continent's future. "There is a new interest in individual freedom and a movement away from repressive, one-party systems," she said. "It is with this new generation of Africans that we seek a dynamic, long-term partnership for the 21st century."
Her optimism was misplaced. In the 14 years since, many of these leaders have tried on the strongman's cloak and found that it fit nicely. Mr. Meles dismantled the rule of law, silenced political opponents and forged a single-party state. Mr. Isaias, Mr. Kagame and Mr. Museveni cling to their autocratic power. Only Mr. Rawlings and Mr. Mbeki left office willingly.   www.nytimes.com/2012/12/10/opinion/susan-rice-and-africas-despots.html?hp&_r=3&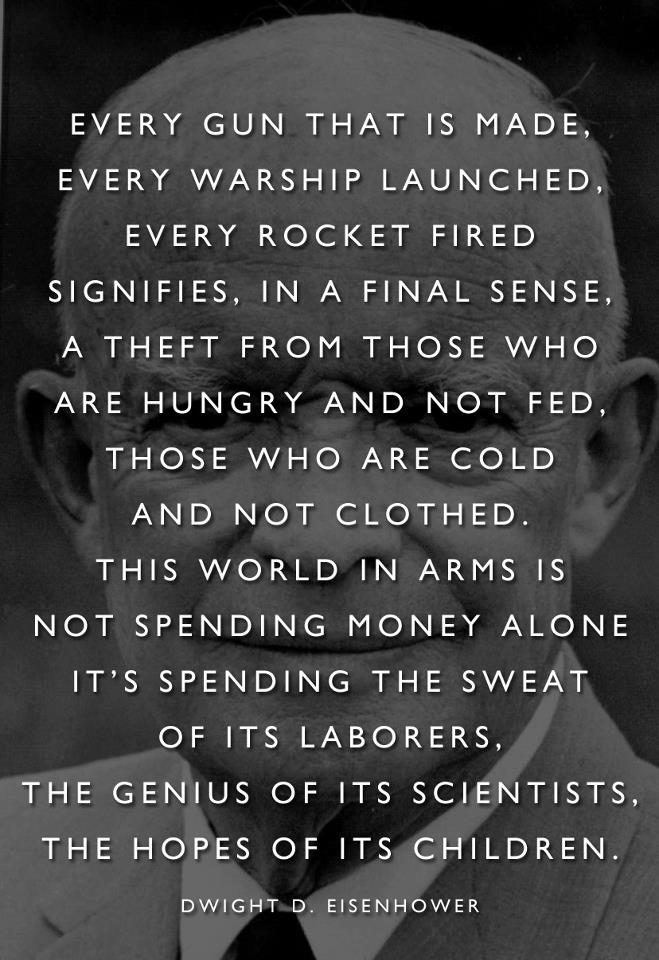 The New Yorker's Apologetics for Petraeus, the delusional personfication of a barbaric failing empire (Hint, General, counter-insurgency doesn't work when the population knows you are there to rob them) Nowadays, most general officers, at least most American ones, do not see combat. They don't fire their weapons, and they don't get killed; for the most part, they don't even smoke. In wars without front lines, American generals tend to stay inside fortified bases, where they plan missions and brief political leaders via secure video teleconferences. Their credentials are measured as much by their graduate degrees as by the medals on their dress uniforms. They are, for the most part, deeply conventional men, who rose to the top of the military hierarchy by following orders and suppressing subversive thoughts.  http://www.newyorker.com/arts/critics/atlarge/2012/12/17/121217crat_atlarge_filkins#ixzz2FG1YuEFN
US Reinvades Iraq to Get to Syria Over 3,000 US troops have secretly returned to Iraq via Kuwait for missions pertaining to the recent developments in Syria and northern Iraq, Press TV reports.
According to our correspondent, the US troops have secretly entered Iraq in multiple stages and are mostly stationed at Balad military garrison in Salahuddin province and al-Asad air base in al-Anbar province.
Reports say the troops include US Army officers and almost 17,000 more are set to secretly return to Iraq via the same route.   www.presstv.ir/detail/2012/12/09/277127/3000-us-troops-secretly-return-to-iraq/
So Long French Combat Troop Partners FRANCE has flown its last combat troops out of Afghanistan, two years before allied countries in the 100,000-strong NATO mission led by the United States are due to recall their fighting forces.
Around 200 soldiers of the 25th Belfort infantry regiment, responsible for overseeing the hastened French exit from the 11-year war, took off around 2.30pm local time (2100 AEDT), an airport official said.
They are expected to return to France on December 18 following a three-day decompression stay on the Mediterranean island of Cyprus.
Read more: www.news.com.au/breaking-news/world/last-french-combat-troops-exit-afghanistan/story-e6frfkui-1226537633435#ixzz2FG0h4454
Army Breaks Suicide Record Again As many as 12 active-duty soldiers committed suicide in November, pushing the Army above last year's record number of suicides with one month left to go in the year, officials said today. With the deaths in November, of which one has been confirmed as suicide, the Army has now had 177 suspected suicides among active-duty soldiers this year. Last year's total of confirmed suicides was 165.
Of the deaths this year, 113 have been confirmed and 64 deaths are still under investigation. Typically, about 90 percent of suspected suicides are confirmed.
Also in November, there were as many as 15 suicides among reserve component soldiers who were not on active duty. Of those, 12 were from the Army National Guard and three from the Army Reserve. Two of the deaths are confirmed as suicides and the others remain under investigation.
So far this year, 126 soldiers from this population are suspected of committing suicide: 84 from the Guard and 42 from the Reserve. Only 29 cases are still under investigation; the other 97 have been confirmed as suicides.
In 2011, the total number of suicides among this population of soldiers was 118. Of those, 82 were from the Guard and 36 from the Reserve.
In all, the Army has suffered as many as 303 suicides so far this year — 210 have been confirmed as suicides and 93 are still under investigation.   www.armytimes.com/news/2012/12/army-suicide-numbers-likely-to-top-2011-121312w/
About that Gas During Gulf War One Troops were told chemical alarms that went off at U.S. bases in Saudi Arabia during the Gulf War were false alarms, but a new study indicates that sarin gas traveled hundreds of miles.  http://www.usatoday.com/story/news/world/2012/12/13/sarin-gas-gulf-war-veterans/1766835/
Obama cries at Connecticut shooting address – but no tears over the hundreds of children killed by his drone strikes.
The International Economic War of the Rich on the Poor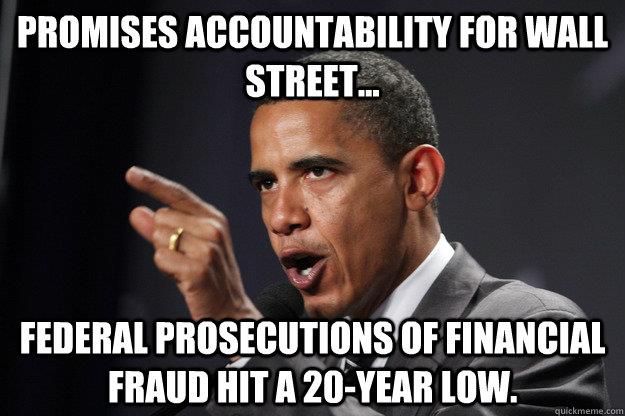 No Criminal Charges for HSBC Money Laundering for Cartels, Violation of Trading with Enemy Act and more–too big to indict According to a law enforcement official, speaking on condition of anonymity, HSBC will pay $1.25bn in forfeiture and $655m in civil penalties. The $1.25bn figure is the largest forfeiture ever in a case involving a bank.
Under what is known as a deferred prosecution agreement, the financial institution will be accused of violating the Bank Secrecy Act and the Trading With the Enemy Act.
"It's a huge slap on the wrist for HSBC, the biggest fine of its kind, and a warning to other banks that they can't do the same," Al Jazeera's Alan Fisher, reporting from Washington, DC, said.
The London-based bank said it was co-operating with investigations but that those discussions are confidential.
US justice department officials are expected to detail the settlement later on Tuesday.
It said that it expected to also reach a settlement with British watchdog the Financial Services Authority. www.aljazeera.com/news/americas/2012/12/20121210231156304799.html
Details on the UNprosecuted HSBC Scams British bank HSBC will pay $1.26 billion to settle U.S. charges of laundering Mexican drug money and another $665 million for violating sanctions on Cuba, Iran, Libya, Sudan and Burma, U.S. authorities announced Tuesday.
The Cuba violations appear to stem mostly from the HSBC Mexico subsidiary's handling of U.S. dollar transactions to and from the island and agreement to hold dollar accounts for Cuban clients.
Documents in the case filed Tuesday in U.S. court in Brooklyn showed the bulk of the settlement, $1.2 billion, was to avoid four felony counts of willfully failing to maintain an effective anti-money-laundering program in its Mexico operations.
HSBC officials in Mexico facilitated the laundering of at least $881 million in drug profits and "failed to adequately monitor" more than $9.4 billion in transfers from 2006 to 2010, according to announcements by the U.S. Justice and Treasury departments.
"HSBC is being held accountable for stunning failures of oversight – and worse – that led the bank to permit narcotics traffickers and others to launder hundreds of millions of dollars … and to facilitate hundreds of millions more in transactions with sanctioned countries," said Assistant Attorney General Lanny Breuer.
The bank willfully allowed $660 million in forbidden transactions involving Cuba and the other countries to pass through U.S. financial institutions from the mid-1990s to 2006, the court documents noted. HSBC "followed instructions from sanctioned entities such as Iran, Cuba, Sudan, Libya and Burma, to omit their names from U.S. dollar payment messages sent to HSBC Bank USA and other financial institutions located in the United States," the documents added   Read more here: www.mcclatchydc.com/2012/12/11/177126/hsbc-to-pay-19-billion-to-settle.html#emlnl=Daily_News_Update#storylink=cpy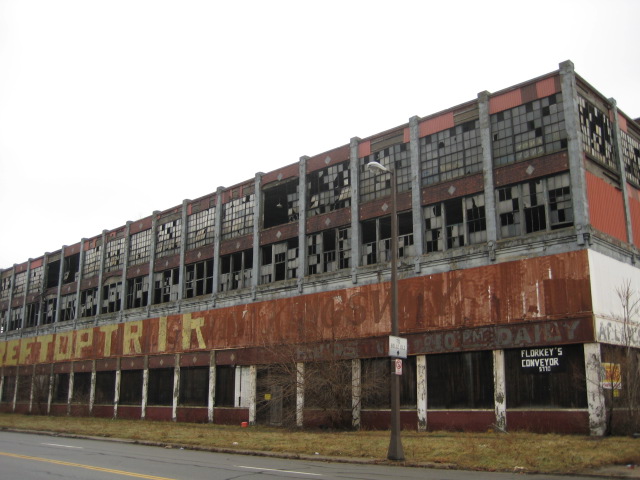 above, the Packard Plant, one building of thousands Detroit Cannot tear down. Packard's 40-plus rotting buildings — the biggest blighted property in the city — are strewn with mounds of wet clothes, thousands of shoes, hundreds of tires and assorted charred cars and boats scribbled with graffiti. Trees grow from the plant's roofs. Standing water — sometimes neon-colored from chemicals — pools on its floors.http://www.freep.com/article/20121202/NEWS01/312020186/Packard-Plant-Why-has-go?odyssey=mod|defcon|text|FRONTPAGE
Slap on the Wrist for UBS The Swiss financial giant UBS is close to finalizing a settlement with authorities over the manipulation of interest rates, a deal that is expected to include at least $1 billion in fines.
UBS is in discussions with United States, British and Swiss authorities, and an announcement could come as early as Monday, according to people briefed on the matter who spoke on the condition of anonymity because the talks were private.   dealbook.nytimes.com/2012/12/13/ubs-expected-to-pay-at-least-1-billion-to-settle-rate-rigging-case/?ref=global-home
Afghan Gold gets Legs Packed into hand luggage and tucked into jacket pockets, roughly hewed bars of gold are being flown out of Kabul with increasing regularity, confounding Afghan and American officials who fear money launderers have found a new way to spirit funds from the country.  Most of the gold is being carried on commercial flights destined for Dubai, according to airport security reports and officials. The amounts carried by single couriers are often heavy enough that passengers flying from Kabul to the Persian Gulf emirate would be well advised to heed warnings about the danger of bags falling from overhead compartments. One courier, for instance, carried nearly 60 pounds of gold bars, each about the size of an iPhone, aboard an early morning flight in mid-October, according to an airport security report. The load was worth more than $1.5 million.
The gold is fully declared and legal to fly. Some, if not most, is legitimately being sent by gold dealers seeking to have old and damaged jewelry refashioned into new pieces by skilled craftsmen in the Persian Gulf, said Afghan officials and gold dealers.
But gold dealers in Kabul and current and former Kabul airport officials say there has been a surge in shipments since early summer.   …The addition of gold to the flight of cash from the country, the Afghan official said, only proves that "if it is a thing that has value and we can put it in our pocket, some of us are going to fly away with it."  http://www.nytimes.com/2012/12/16/world/asia/as-gold-is-spirited-out-of-afghanistan-officials-wonder-why.html?ref=global-home&_r=0
Who is Getting Rich from the Kosovo Wars? Prime Minister Hashim Thaci is in a bind. His country's largest and most lucrative enterprise, the state telecommunications company, is up for sale. The jostling among buyers is intense. Narrowing the bidders has hardly helped.  One bid is from a fund founded by former Secretary of State Madeleine K. Albright. Lobbying for another was James W. Pardew, the Clinton-era special envoy to the Balkans. Both former diplomats are among the Americans who hold the status of heroes here for their roles in the 1999 intervention that separated Kosovo from Serbia and created one of the world's newest states.  http://www.nytimes.com/2012/12/12/world/europe/americans-who-helped-free-kosovo-return-as-entrepreneurs.html?ref=global-home&_r=1&
The Emergence of Fascism as a Popular Mass Movement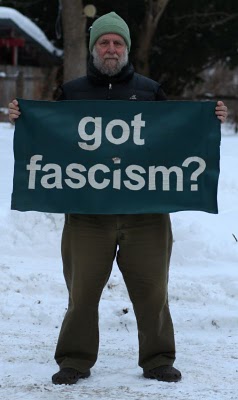 German Court Finds CIA Guilty of Torture IA agents tortured a German citizen, sodomising, shackling, and beating him, as Macedonian state police looked on, the European court of human rights said in a historic judgment released on Thursday.
In a unanimous ruling, it also found Macedonia guilty of torturing, abusing, and secretly imprisoning Khaled el-Masri, a German of Lebanese origin allegedly linked to terrorist organisations.
Masri was seized in Macedonia in December 2003 and handed over to a CIA "rendition team" at Skopje airport and secretly flown to Afghanistan.
It is the first time the court has described CIA treatment meted out to terror suspects as torture.
"The grand chamber of the European court of human rights unanimously found that Mr el-Masri was subjected to forced disappearance, unlawful detention, extraordinary rendition outside any judicial process, and inhuman and degrading treatment," said James Goldston, executive director of the Open Society Justice Initiative. www.guardian.co.uk/law/2012/dec/13/cia-tortured-sodomised-terror-suspect
CIA Torture Files Out–Not   The Senate Intelligence Committee on Thursday approved a highly critical, classified report on the Central Intelligence Agency's detention and interrogation program, the most comprehensive review of the brutal treatment of Qaeda prisoners in the years after the Sept. 11, 2001, terrorist attacks.   …The report now goes to the White House, the C.I.A. and other agencies for review and comment. After that is complete in mid-February, the committee will vote again on how much of the report should be declassified.  http://www.nytimes.com/2012/12/14/us/politics/senate-panel-approves-findings-on-prisoner-interrogations.html?emc=tnt&tntemail1=y&_r=0
Jury Awards Boy $24 Million For LAPB Shooting A jury Friday handed down a $24-million verdict against the Los Angeles Police Department for the shooting of a teenage boy who was playing with a replica gun. His injury left him paralyzed.
The award is believed to be the largest sanction ever against the LAPD for a single event and perhaps the largest of any kind against the department. It comes as the LAPD is trying to stem the number of costly lawsuits brought against it.
The case centered on a December 2010 encounter, in which Officer Victor Abarca and his partner were on patrol in the city's Glassell Park neighborhood shortly before 8 p.m., according to police records.
The officers, who told investigators they were in search of graffiti and gang activity, came upon 13-year-old Rohayent Gomez and two of his friends on a street.
Gomez's attorney, Renaldo Casillas, said the evidence and testimony from two eyewitnesses to the shooting "completely blew apart" Abarca's account of the shooting.   latimesblogs.latimes.com/lanow/2012/12/lapd-24-million-verdict-teen-paralyzed.html
Solidarity for Never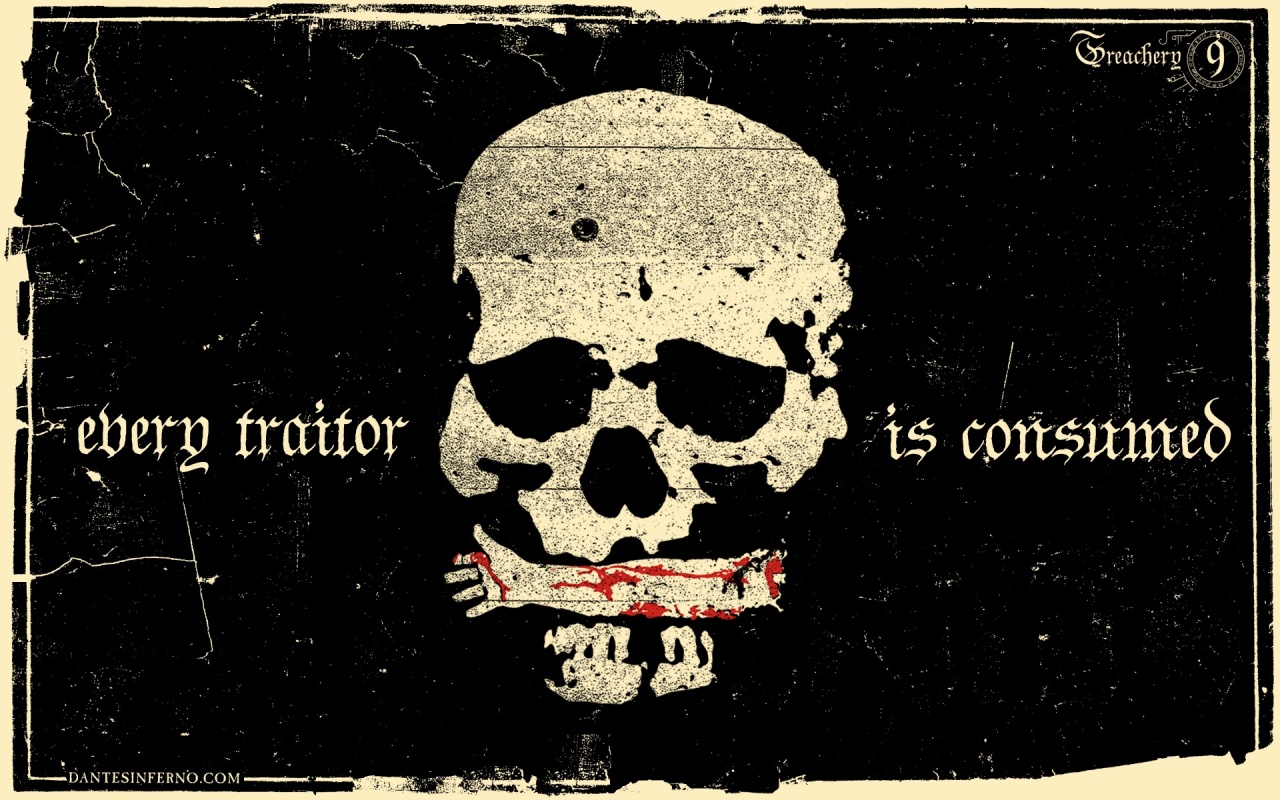 Who Lost the UAW's Black Lake? In Michigan, it's no longer a given that a blue-collar job is a ticket to the middle class. The scribbled names on the 211 Bar wall might well be the last traces of the disappearing world of the once prosperous Michigan worker.  http://www.nytimes.com/2012/12/14/opinion/union-power-wanes-in-michigan.html?emc=tnt&tntemail0=y
Really. Who Lost Black Lake? The UAW bosses and too many half wit members A series of political miscues, starting with a fiery speech in February on the 75th anniversary of the Sit-Down Strikes in Flint, set a tone that many outsiders — and more than a few union supporters — perceived to be in conflict with the post-bailout image of a union and its president ready to navigate the challenges of the 21st-century global economy.
Two months later, King and the UAW helped spearhead the "99 Percent Spring" movement that planned to picket General Electric Co's annual meeting in Detroit. He reversed course under pressure from business-minded Democrats, auto execs and the Snyder administration, who worried the planned protests would tarnish the image of a recovering Michigan that had conquered its confrontational past, finally.
But it was the decision to press ahead with a ballot question seeking to enshrine collective bargaining in the state constitution that ensured passage of historic right-to-work bills in the birthplace of the modern labor movement. The call was not King's alone, according to several sources familiar with the process, who pointed to the Michigan AFL-CIO, the SEIU, AFSCME and the International Brotherhood of Teamsters, among others.
That's not good for a union like the UAW, which cannot afford a "catastrophic" mistake,   www.detroitnews.com/article/20121214/OPINION03/212140369/UAW-chief-admits-some-mistakes-pushing-Prop-2-despite-Snyder-s-warnings?odyssey=tab|topnews|text|FRONTPAGE
The Torment and Demise of the United Auto Workers Union as Performed by  the Auto Bosses, the Labor Leaders, Counterfeit Radicals, Fictional Revolutionaries, and All Those Who Know They Are Not Innocent Either The UAW is not poor. Perhaps that is proof it is not dead. The UAW has money. It draws income from investments and membership dues (and it is a significant property holder as well). In 2005, the UAW made $51,960,369 from its investments. The UAW holds a strike fund of nearly one billion dollars, $914, 244, 968.00, to be precise. In twelve separate funds, the union holds $190,135, 870. And an emergency fund hosts $87,731,995. There are 524 people on staff, including seven top officers, eleven executive board members, and a host of "international" representatives, all drawing more than $100,000 per year. Yet the UAW leadership cannot mobilize its own members for strikes or job actions, having abandoned that kind of activity soon after WWII — and when UAW members attempted work actions on their own, UAW leaders and staff assaulted them, as we shall see. In the UAW, and the entire labor movement (for our purposes, I adopt the term "labor movement," to mean AFL-CIO, which has little in common with labor or movement), there are very few people who have ever marched on a serious picket line, nearly no one who has ever led a strike, especially not a strike that won.  http://clogic.eserver.org/2006/gibson.html
San Diego, after Concessions on Concessions and Buddying up for Prop 30, board plans layoffs According to the preliminary 2013-2014 budget reviewed at last Tuesday's School Board meeting, even with the passage of Prop. 30 that so many of us fought so hard for, the School Board is set to adopt a budget for next year that includes:
NONE of our 7.16% raise being reinstated this year OR next year.
That includes NO raise effective this January (because zero is technically "up to 2%").
NO furlough days being reinstated this year or next year.
An $80 million dollar budget HOLE for next year, that may be filled by Prop. 30.
Filling the "hole" with up to $55 MILLION IN LAYOFFS if revenues fall short.
The only piece of good news is that the 1% raise this July for Step 17 is included (although they'll probably say they can avoid layoffs entirely only if we agree to "defer" that one too).   thebreakfastclubsandiego.wordpress.com/2012/12/01/new-sdusd-budgeting-for-no-raisefurlough-reinstatements-plus-possible-layoffs/
Spy versus Spy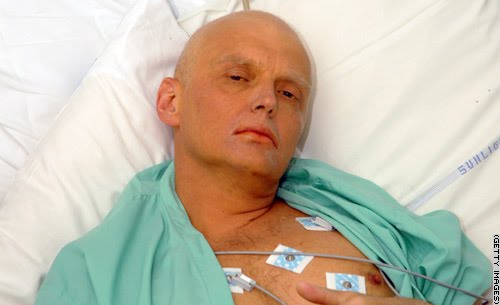 The Russian/Brit Murder Case New testimony that emerged Thursday deepened the intrigue surrounding the death of the former K.G.B. officer Alexander V. Litvinenko, offering "prima facie" evidence of Russian state involvement and indicating that he had been a paid agent of the British Secret Intelligence Service, MI6, lawyers at a preliminary inquest hearing said.  The accusations evoked the murky world of rumor, claim and counterclaim in which Mr. Litvinenko appeared to operate before his death in November 2006 and raised questions about his role in the twilight arena of competing intelligence services.
Mr. Litvinenko died after ingesting a rare and highly toxic radioactive isotope, polonium 210, which British investigators later traced to a pot of tea served to him at an upscale hotel in Grosvenor Square, opposite the American Embassy in central London. British prosecutors have charged another former K.G.B. operative, Andrei K. Lugovoi, with the killing. Mr. Lugovoi has denied the charge.
The potentially explosive assertions were made at a procedural hearing before a full inquest, set for May 2013, into Mr. Litvinenko's death.
In a statement composed on his deathbed, Mr. Litvinenko accused the Russian leader Vladimir V. Putin of responsibility for his death.
Hugh Davies, a lawyer acting for the inquest, said evidence provided by the British government had established a "prima facie case as to the culpability of the Russian state in the death of Alexander Litvinenko." …Ben Emmerson, a lawyer representing Mr. Litvinenko's widow, Marina Litvinenko, said that Mr. Litvinenko, who fled to Britain in 2000 and became a British citizen weeks before his death, had for some years been a "registered and paid agent and employee of MI6, with a dedicated handler whose pseudonym was Martin."
He would meet his handler in central London, Mr. Emmerson said, and discuss the encounters with his wife.
Mr. Litvinenko also worked for the Spanish intelligence service, Mr. Emmerson said, and both the British and Spanish spy agencies made payments into a joint account with his wife. He added that the inquest next year should consider whether MI6 failed in its duty to protect him against a "real and immediate risk to life."   www.nytimes.com/2012/12/14/world/europe/russian-state-role-seen-in-death-of-poisoned-spy.html?ref=global-home
Tom Dispatch–Supersizing Secrecy (paranoia strikes deep) The first thing they might notice is that the Intelligence Community of 2012 with 17 official outfits has, by the simplest of calculations, almost doubled. The real size and power of that secret world, however, has in every imaginable way grown staggeringly larger than that. Take one outfit, now part of the IC, that didn't exist back in 1964, the National Geospatial-Intelligence Agency. With an annual budget of close to $5 billion, it recently built a gigantic $1.8 billion headquarters — "the third-largest structure in the Washington area, nearly rivaling the Pentagon in size" — for its 16,000 employees. It literally has its "eye" on the globe in a way that would have been left to sci-fi novels almost half a century ago and is tasked as "the nation's primary source of geospatial intelligence, or GEOINT." (Don't ask me what that means exactly, though it has to do with quite literally imaging the planet and all its parts — or perhaps less politely, turning every inch of Earth into a potential shooting range.)
Or consider an outfit that did exist then: the National Security Agency, or NSA (once known jokingly as "no such agency" because of its deep cover). Like its geospatial cousin, it has been in a period of explosive growth, budgetary and otherwise, capped off by the construction of a "heavily fortified" $2 billion data center in Bluffdale, Utah. According to NSA expert James Bamford, when finished in 2013 that center will "intercept, decipher, analyze, and store vast swaths of the world's communications as they zap down from satellites and zip through the underground and undersea cables of international, foreign, and domestic networks." He adds: "Flowing through its servers and routers and stored in near-bottomless databases will be all forms of communication, including the complete contents of private emails, cell phone calls, and Google searches, as well as all sorts of personal data trails — parking receipts, travel itineraries, bookstore purchases, and other digital 'pocket litter.'" We're talking not just about foreign terrorists here but about the intake and eternal storage of vast reams of material from American citizens, possibly even you.   www.tomdispatch.com/post/175629/tomgram%3A_engelhardt%2C_supersizing_secrecy/?utm_source=TomDispatch&utm_campaign=5d98b4da4e-TD_Engelhardt12_16_2012&utm_medium=email#more
Operation Delirium For decades, the U.S. Army conducted secret clinical experiments with psychochemicals at Edgewood Arsenal. In the nineteen-sixties, Army Intelligence expanded the arsenal's work on LSD, testing the drug as an enhanced-interrogation technique in Europe and Asia. This companion piece to "Operation Delirium," which ran in the December 17th issue of The New Yorker, documents the people who were involved and what they did.  http://www.newyorker.com/online/blogs/newsdesk/2012/12/us-army-experiments-with-lsd-in-the-cold-war.html#ixzz2FG2InZyz
US Training AQ Long Before Obamagogue "recognized" Syria's fake rebels Weeks before the Obama administration and other Western nations recognized a new Syrian opposition coalition as "the legitimate representative" of the Syrian people, Syrian rebels were receiving training in the use of light and heavy weapons with the backing of the Jordanian, British and U.S. governments, participants in the training have told McClatchy.
The training took place as far back as October and involved hundreds of rebels, the participants said. In one case, the rebel participant said men he believed were American intelligence officers observed what was taking place. Another said he believed British officers were helping to organize the training. The training itself was handled by Jordanian military officers, the rebels said.
Read more here: www.mcclatchydc.com/2012/12/14/177474/syrian-rebels-say-americans-britons.html#storylink=cpy
The Magical Mystery Tour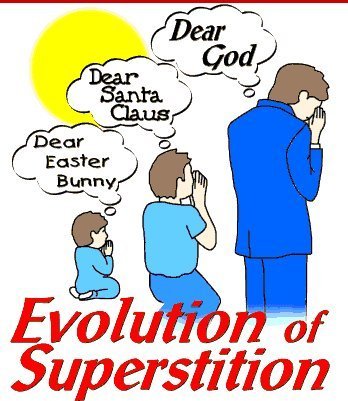 Fanatics in Michigan pass Monster Anti-abortion bill The Michigan Senate just voted to pass HB 5711 — one of the country's most extreme and wide-reaching anti-choice measures, which is really saying a lot — by a 27-10 vote, with immediate effect. They added some revisions, which means the bill has to return to the House (which will probably approve it quicker than you can say "transvaginal ultrasound") before it's ready for Governor Rick Snyder's signature.
Remember that time Reps. Lisa Brown and Barb Byrum dared utter the word "vagina" during a debate about vaginas and were thus barred by House leadership? All that hullabaloo was about this 45-page bill, which would, among other restrictions, ban the use of telemedicine abortions — crucial for women who live in rural, under-served areas — and impose a bevy of unnecessary physical plant requirements on abortion providers, including minimum doorway sizes and minimum square footage (because every self-respecting patient cares about the spaciousness of her doctor's office) that could shut down almost every clinic in the state.http://jezebel.com/5967939/michigan-senate-passes-gigantic-monster-of-an-anti+abortion-bill
Boy Scouts Fight Release of Pervo Files A state appellate court has denied the Boy Scouts of America's request to reverse a Santa Barbara judge's order to turn over confidential files on alleged sexual abuse spanning two decades.
The Boy Scouts will appeal the decision to the California Supreme Court, a spokesman said Thursday.
Lawyers for a former Scout, who was 13 when a volunteer leader sexually abused him in 2007, contend that the files will expose a "culture of hidden sexual abuse" in Scouting and the organization's failure to warn boys and their parents.The lawsuit alleges that a local Scout official tried to keep the boy's mother from reporting the crime to police, citing that as an example of efforts to conceal abuse in Scouting   latimesblogs.latimes.com/lanow/2012/12/state-appellate-court-orders-release-of-scouts-perversion-files-.html
The Best and Worst Things in the History of the World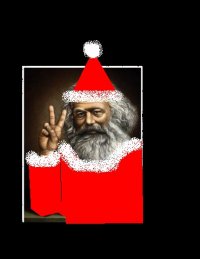 So Long
Birger Birger Stromsheim , , who has died aged 101, was considered the greatest of the "Heroes of Telemark" who in 1943 launched a daring raid to destroy a crucial part of the Nazi atomic weapons programme.  http://www.telegraph.co.uk/news/obituaries/9681540/Birger-Stromsheim.html