We Say Fight Back!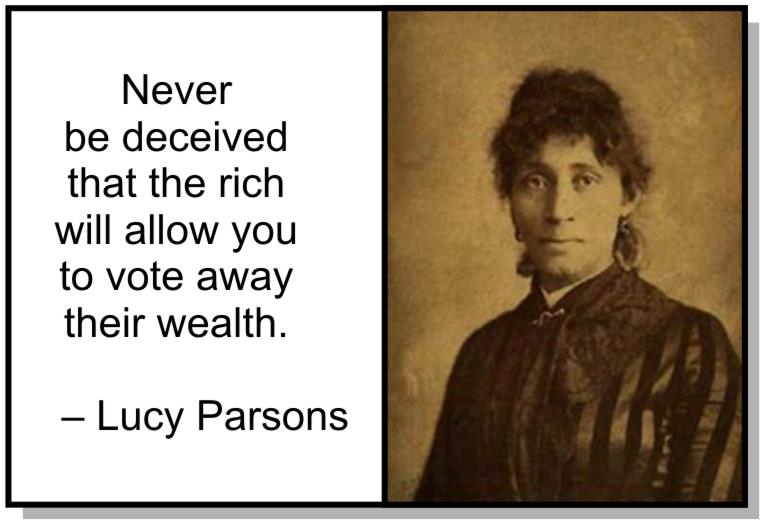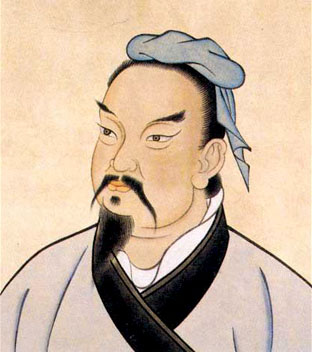 Above, Image of Sun Tzu
Whoever Wins–It's Perpetual War and your side is losing– Here's Why
by Rich Gibson
When guerrillas fight you to a standstill; you lose.
Americans, whose founding history is deeply rooted in that reality, should understand. But neither the citizenry nor the Command grasps that debilitating piece of reality.
Perhaps it's because, as Chalmers Johnson said in his "Nemesis" trilogy, "Americans know so little history, they cannot connect cause and effect."
So far, on the 15th October anniversary of the Afghan war, the Taliban controls about one-third of the country while the puppet Afghan military ranks disintegrate.
In Libya ("we came, we saw, we killed him"), Iraq ("They'll welcome us as liberators; we were right to invade"), Syria, and even Saudi Arabia, what has morphed out of US mass imprisonment, torture, and murder into ISIS, the black flagged Hydra, is undeterred, now operating in an estimated 32 countries. ISIS is a state, a guerrilla movement, and a cancerous ideology.
US leadership in the decaying empire, bloated with stagnated finance and industry, flails about, unable to settle conclusively friend and enemy–funding jihadists here, a dictator there, the Muslim Brotherhood–oops—not the Muslim Bros!–good mujahadeen, Saudi Wahhabi pals–the US is encircling Russia and China, whose militaries are motivated and rested, while spying on everyone, but able to sort out so little.
The counterfeit election, where Americans choose who will oppress them best out of the executive committee and armed weapon of the rich, is a nauseating spectacle of sleaze on all sides. The derangement descends through the sparkling capitalist media lens into the citizenry, leading the unhinged muckle of hysterics desperately witnessing the countdown to–what?
More war: guaranteed.
Will "They" risk WWIII? This looks so much like the run-up to WWI, with proxies and practice wars–covert and overt–all over the planet, that is reasonable to suggest that sides will, sooner or later, be chosen—unless…and that is below. richgibson.com/suntzu.htm
They're Lying! Johnson's "peace candidacy" led to the deaths of up to 3 million Vietnamese, 60,000 US Troops, untold numbers in Laos and Cambodia.

Congratulations on the publication of:
see especially the last chapter on education, innovation and the battle between industrial and slave based capitalism.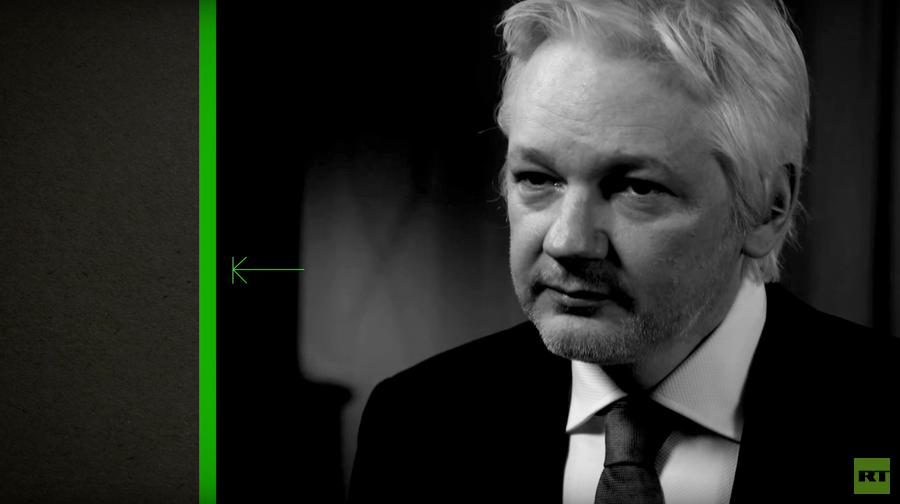 TICK TOCK ON LIBYA (WIKI)
From:

Hillary Clinton

To:

Oscar Flores

Date: 2011-09-02 15:28 Subject: TICK TOCK ON LIBYA
UNCLASSIFIED U.S. Department of State Case No. F-2014-20439 Doc No. C05788648 Date: 10/30/2015
RELEASE IN PART
B5,B6 PIs print for me. Here is Draft this is basically off the top of my head, with a few consultations of my notes. but it shows S' leadership/ownership/stewardship of this country's libya policy from start to finish. let me know what you think. toria, who else might be able to add to this? 
Secretary Clinton's leadership on Libya…

Students rise up
.
Alas, alas! how very soon this silly little fly,
Hearing his wily flattering words, came slowly flitting by.
With buzzing wings she hung aloft, then near and nearer drew
Thinking only of her brilliant eyes, and green and purple hue;
Thinking only of her crested head — poor foolish thing! At last,
Up jumped the cunning spider, and fiercely held her fast.
He dragged her up his winding stair, into his dismal den,
Within his little parlor; but she ne'er came out again!
And now, dear little children, who may this story read,
To idle, silly, flattering words, I pray you ne'er give heed;
Unto an evil counselor close heart, and ear, and eye,
And take a lesson from this tale of the Spider and the Fly.
The Little Red Schoolhouse
Education building named for war criminal
Education Department fines Penn State $2.4M for Sandusky cover-up
The Education Department Thursday announced a $2.4 million fine against Penn State University for its handling of assistant coach and convicted sexual abuser Jerry Sandusky — the largest fine ever assessed under the Clery Act.
The penalty follows 11 "serious" findings of noncompliance related to the handling of Sandusky's crimes and the university's "longstanding failure to comply with federal requirements on campus safety and substance abuse," the department said. The announcement comes five years after the Education Department announced in 2011 that it was launching the review….
According to the findings, Penn State "did not issue an emergency notification to its students and employees after Penn State's senior officials learned of the forthcoming forcible sex offense and child sex abuse charges against Sandusky."
The letter said that the department's review team determined that "even prior to the Sandusky indictment, the University had significant evidence that Sandusky posed a danger to the campus community but continued to provide him unfettered access to the campus buildings and facilities."more: www.politico.com/story/2016/11/penn-state-sandusky-penalty-230707#ixzz4PBFECned
The International Hot War of the Rich on the Poor
The Current Situation in Libya
Five years after Libya's dictator Moammar Gadhafi was deposed in a popular revolution, the country remains trapped in a spiral of deteriorating security, economic crisis, and political deadlock. Trust in the nation's weak government institutions has fallen to an all-time low as political elites, unable to agree on even a governmental structure, deploy armed militias to control territory and economic assets. An additional challenge comes from ISIS and other violent extremists exploiting the situation to expand operations in Libya. Still, civil society organizations remain active and committed to laying the foundation for a unity government capable of rebuilding the state. Meanwhile, a new, internationally recognized Government of National Accord—the product of a two-year, United Nations-led process—continues its struggle to establish legitimacy and a measure of control beyond the capital  www.usip.org/publications/the-current-situation-in-libya
Thank Hillary! ISIL counter-attacks in Mosul as fierce fighting rages
ISIL fighters launched ferocious counter-attacks on Saturday in territory Iraqi special forces captured in Mosul's eastern edges, highlighting the tough battle ahead as troops push into densely populated neighbourhoods.
Fighters from the armed group emerged from deeper in the city to target Iraqi soldiers with mortars and suicide car bombs. They also attacked the southern edge of the Gogjali district, which Iraqi forces declared "liberated" earlier this week, pushing back some gains.
Street battles continued with both sides firing mortar rounds and automatic weapons at each other's positions, while Iraqi troops also responded with artillery.
Clashes were most intense in the al-Bakr neighbourhood. Sniper duels played out from rooftops in the mostly residential areas, where the majority of buildings are two stories high.
Lieutenant-Colonel Saad Alwan, from Iraq's counter-terrorism unit, told Al Jazeera the street battles were ferocious.
"We're facing fierce resistance, they're digging trenches and using car bombs," Alwan said.  www.aljazeera.com/news/2016/11/isil-counter-attacks-mosul-fierce-fighting-rages-161105194328137.html
Thank Hillary! Number of Refugees to Europe Surges to Record 1.3 Million in 2015
A record 1.3 million migrants applied for asylum in the 28 member states of the European Union, Norway and Switzerland in 2015 – nearly double the previous high water mark of roughly 700,000 that was set in 1992 after the fall of the Iron Curtain and the collapse of the Soviet Union, according to a Pew Research Center analysis of data from Eurostat, the European Union's statistical agency.
The International Economic War of the Rich on the Poor
Seven Plus Years of Obama and Detroit is Still Ruined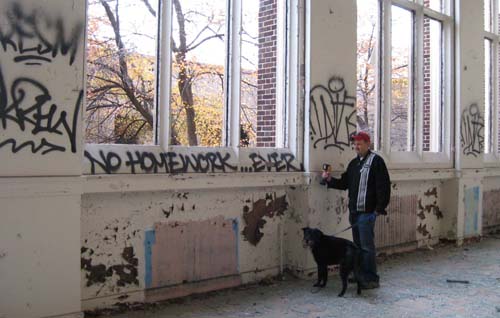 above, Rouger Bill Boyer in Detroit School
Ponzi in Search of Another fool
Wall St. Scion Gets 4 Years in Prison for Fraud
The United States attorney in Manhattan, Preet Bharara, said: "Using his Wall Street pedigree, Andrew Caspersen deceived and defrauded investors — including his own family and friends and a charity — out of tens of millions of dollars." Mr. Caspersen's deception involved "made-up private equity ventures, fake mail addresses and fictional financiers," Mr. Bharara said. "Caspersen has admitted to his crimes and has now been sentenced to time in federal prison."…
Over the years, Mr. Caspersen's trading in the stock market was characterized by big swings — sometimes he would lose millions and other times he would score big gains. In February, he made so much money trading stock options that he could have paid back everyone and still had as much as $60 million left over for himself.
Instead, he continued to trade, losing it all. About a month later he was arrested returning from a family vacation.  www.nytimes.com/2016/11/05/business/dealbook/andrew-caspersen-wall-st-4-years-in-prison-fraud.html
The Emergence of Fascism as a Popular Mass Movement
How did country music become so white? Blame Henry Ford's war on jazz
Below, Ford accepts Nazi medal
Why did Ford hate jazz music so much? Not only was he fearful of "urban, negro" entertainment, he also blamed the Jews for it. No doubt you've heard of Ford's tome "The International Jew," the anti-Semitic rants that sometimes get lost in history while we keep buying Mustangs. In Ford's own words:
Many people have wondered whence come the waves upon waves of musical slush that invade decent homes and set the young people of this generation imitating the drivel of morons. Popular music is a Jewish monopoly. Jazz is a Jewish creation. The mush, slush, the sly suggestion, the abandoned sensuousness of sliding notes, are of Jewish origin.
Monkey talk, jungle squeals, grunts and squeaks and gasps suggestive of calf love are camouflaged by a few feverish notes and admitted in homes where the thing itself, unaided by scanned music," would be stamped out in horror. The fluttering music sheets disclose expressions taken directly from the cesspools of modern capitals, to be made the daily slang, the thoughtlessly hummed remarks of school boys and girls.
Solidarity for Never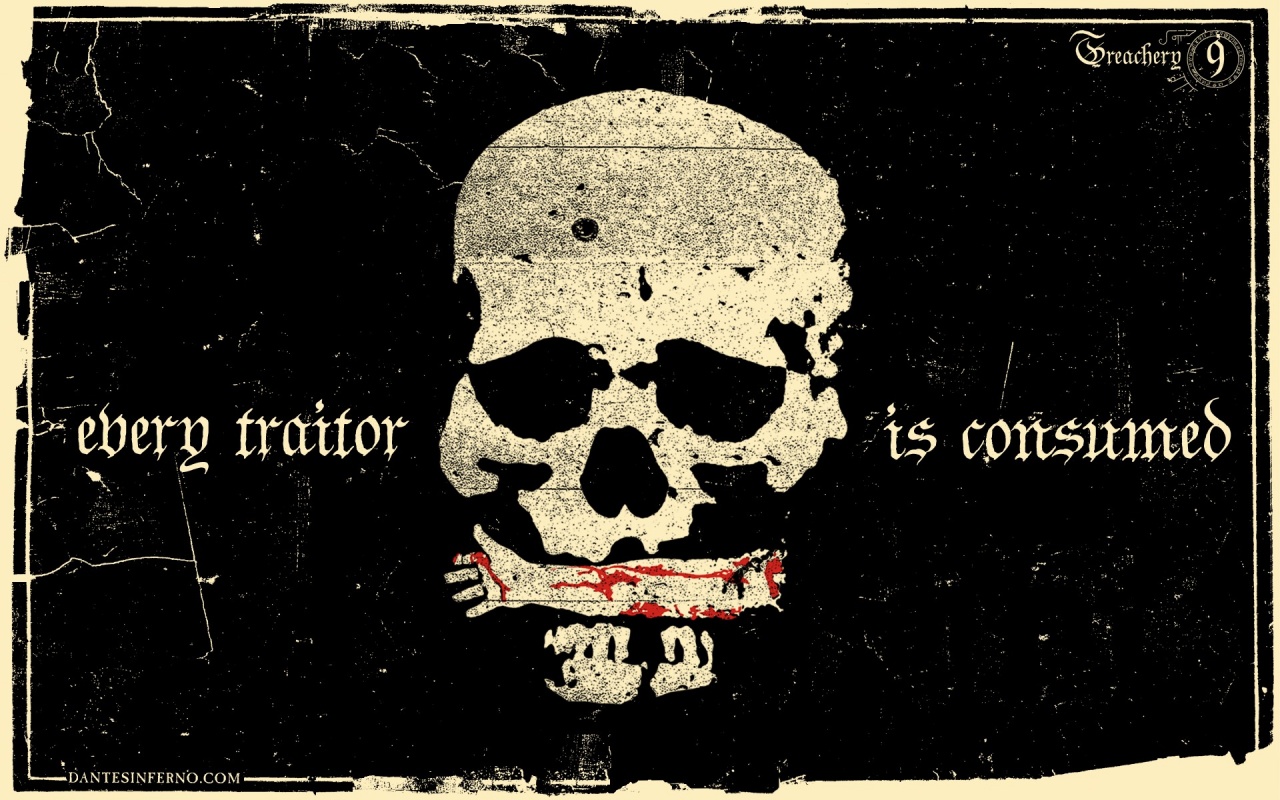 Chicago Teachers Sell themselves out–instruments of their own oppression Completely exposing the sham claims that this is any kind of a victory for teachers or for public education, Claypool went on an offensive after the ratification to reassure the ruling class that the contract would end up ultimately cutting costs, and claimed that it would end up costing the district $400 million less than the previous contract. He even boasted that "Our agreement with the CTU is the most cost-effective contract in the history of CPS mayoral control" and that it will allow CPS to "bend its cost curve," that is, to ultimately reduce the amount of money spent on public education.
Emanuel and the CTU are preparing for more attacks on schools, not least of all through the early retirement program created in the new contract, which is designed to purge the district of higher paid senior teachers. The scheme will pay $1,500 per year of service, but only if 1,500 or more teachers agree to quit by the end of the year, raising the specter of mass layoff threats and other moves to push out more experienced teachers.  www.wsws.org/en/articles/2016/11/03/chic-n03.html
The Politics of Obedience: The Discourse of Voluntary Servitude
The Introduction to The Politics of Obedience: The Discourse of Voluntary Servitude by Étienne de La Boétie. Pages 7-36 in the text, as narrated by Floy Lilley.  mises.org/library/politics-obedience-discourse-voluntary-servitude-0
Spy versus Spy

Chelsea Manning Reportedly Tried to Commit Suicide in Prison for the Second Time
Transgender army private Chelsea Manning reportedly attempted suicide last month — her second attempt to take her life since beginning her 35-year sentence at Fort Leavenworth all-male military prison in Leavenworth, Kansas, for furnishing 700,000 classified documents to the anti-secrecy website WikiLeaks.
The 28-year-old prisoner said she first tried to end her life in July. A prison disciplinary board ruled in September to place her into a 14-day solitary confinement for the attempt, she told her supporters on her website. She said the move is known as "disciplinary segregation."
The second attempt reportedly occurred Oct. 4 — on the first day of her solitary confinement. Chase Strangio, an American Civil Liberties Union lawyer representing Manning, confirmed news of the attempt on Twitter.
It was first reported in The New York Times — in a four-page statement from Manning herself.
"Chelsea has endured unimaginable abuses in government custody since her arrest in 2010," Strangio wrote in a statement on Twitter.  people.com/politics/chelsea-manning-second-suicide-attempt/
The Magical Mystery Tour
Democratic presidential nominee Hillary Clinton, Cardinal Timothy Dolan, Republican nominee Donald Trump and Melania Trump, together at the Alfred E. Smith Memorial Foundation Dinner on Oct. 20 in New York. (Washington Post photo by Melina Mara)
Catholic parish's bulletin says Democratic voters are doomed to hell, Clinton is satanic! God Knows!
Between requests for prayers for the sick and a notice for an upcoming chastity luncheon, a newsletter from a Catholic church in Old Town that doubles as an election-day polling site included a flier that told parishioners they'll go to hell if they vote for Democrats.
Boss of Vatican Bank, Pope Francis, reiterates a strong 'no' to women priests
After stating that the issue of female ordination is closed, the Pope added that women are very important to the Church, specifically from a "Marian dimension."
"In Catholic ecclesiology there are two dimensions to think about," he said. "The Petrine dimension, which is from the Apostle Peter, and the Apostolic College, which is the pastoral activity of the bishops, as well as the Marian dimension, which is the feminine dimension of the Church."
Pointing out that the Holy Mother Church "is a woman," Francis said that the "spousal mystery" of the Church as the spouse of Christ can help us to understand these two dimensions. www.catholicnewsagency.com/news/pope-francis-reiterates-a-strong-no-to-women-priests-71133/
A New Vladimir Overlooking Moscow
With President Vladimir V. Putin of Russia relying on resurgent nationalism as the bedrock of his government, on Friday he inaugurated what many consider to be a symbol of that policy: a colossal, much-debated statue of St. Vladimir, the patron saint of the Russian Orthodox Church who, of course, shares the president's name.
Supporters hailed the statue as embodying Russia's core identity as a robust state built around Christian values and under a resolute father figure.
Critics disparaged the work, which rises nearly 60 feet at a main crossroads here about 100 yards from the Kremlin walls, calling it an eyesore and a thinly disguised monument to the other Vladimir.  www.nytimes.com/2016/11/05/world/europe/vladimir-statue-moscow-kremlin.html
Islamists March in Jakarta, Demanding Christian Governor Be Jailed
nyti.ms/2epKwk7     (video link)
Tens of thousands of Indonesians marched in Jakarta on Friday, demanding that the city's first Christian governor in decades be jailed for blasphemy. The rally was a show of strength by conservative Islamic groups, who were offended by his earlier remarks about the Quran and want to weaken him as he runs for re-election.
The governor, Basuki Tjahaja Purnama, known as Ahok, is an ethnic Chinese Indonesian and the first Christian in nearly 50 years to govern Jakarta, capital of the world's most populous Muslim-majority nation.
He has been a political target of some Islamic organizations since taking office in 2014. Some of those groups seized on comments he made in September to a group of fishermen, in which he lightheartedly cited a Quran verse that warns against taking Christians and Jews as friends.
The Best and Worst Things in the History of the World
Cubs World Series celebration ranks as 7th largest gathering in human history (War? What War? Economic Collapse? Where?)
Officials estimate that 5 million people showed up to the Chicago Cubs parade and rally Friday, making it the 7th largest gathering in human history.  www.fox32chicago.com/news/local/215601786-story
Donald gropes Hillary! Who is the woman with Bill???
So Long
Gene La Rocque, Decorated Veteran Who Condemned Waste of War, Dies at 98
Admiral La Rocque attracted particular attention when he gave an interview to Studs Terkel for his 1984 book, "The Good War: An Oral History of World War Two."
"I hate it when they say, 'He gave his life for his country,' " Admiral La Rocque told Mr. Terkel. "Nobody gives their life for anything. We steal the lives of these kids. We take it away from them.
"They don't die for the honor and glory of their country. We kill them."
In the same conversation, Admiral La Rocque described the State Department as having become "the lackey of the Pentagon" and lamented the loss of civilian control.
After retiring from the Navy in the early 1970s, he founded the Center for Defense Information with Rear Adm. Eugene Carroll (who died in 2003). The new organization, positioned as an informed second opinion to the Pentagon, began with three primary goals: to avert a nuclear war with the Soviet Union, to end the Vietnam War and to monitor the influence of the military-industrial complex.  www.nytimes.com/2016/11/05/us/gene-la-rocque-decorated-veteran-who-condemned-waste-of-war-dies-at-98.html?hpw&rref=obituaries&action=click&pgtype=Homepage&module=well-region&region=bottom-well&WT.nav=bottom-well&_r=0