We Say Fight Back!
February 10, 1954 – President Dwight Eisenhower warns against United States intervention in Vietnam.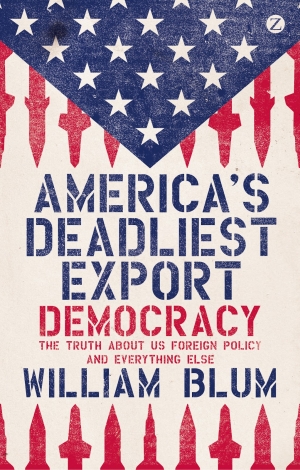 williamblum.org/books/americas-deadliest-export
Portland Student Test Boycott A group of Portland students is urging classmates to boycott state benchmark tests, calling them a waste of resources and inaccurate measures of student achievement and teacher effectiveness.
Leaders of the Portland Public Schools student union and a broader group called the Portland Student Union say students should opt out of the annual Oregon Assessment of Knowledge and Skills exams, which are used in state and federal school ratings. Passing several of the tests is a graduation requirement, though students can demonstrate proficiency in alternate ways.  http://www.oregonlive.com/portland/index.ssf/2013/02/portland_public_schools_studen_1.html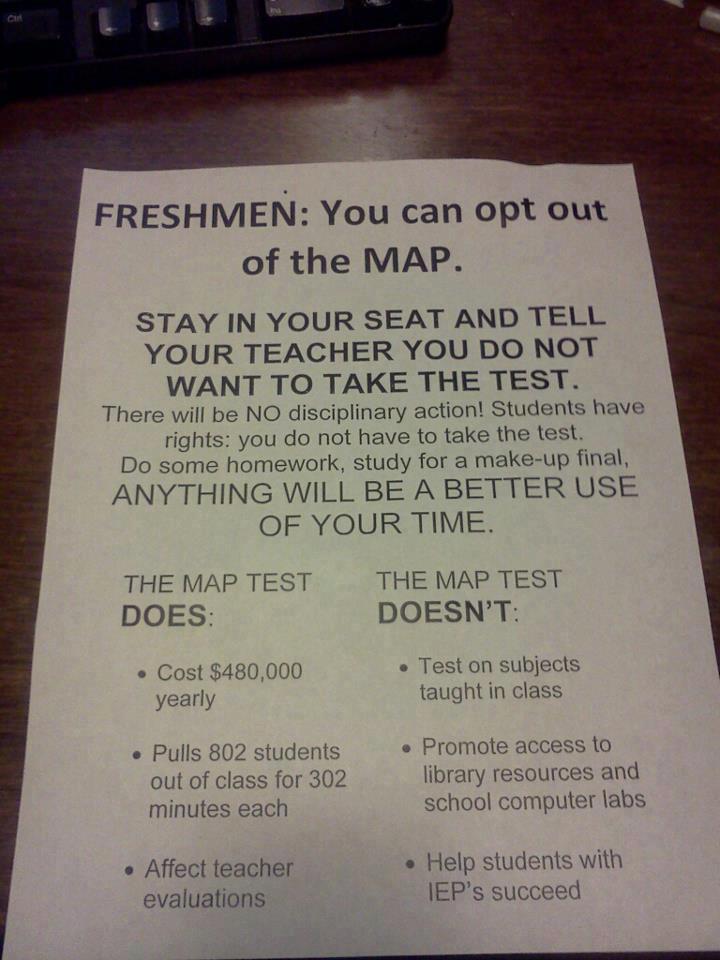 Detroit: Civil Rights Hearing on School Closing (what about the dismissal of ALL the teachers?) U.S. Deputy Secretary of Education Tony Miller will meet today with Detroit Public Schools officials to investigate allegations of civil rights violations stemming from massive school closures in the district.
The U.S. Department of Education Office of Civil Rights has opened an investigation into three Title VI complaints against the state's largest school district, which has seen a dramatic decline in its student population the past decade, from 157,003 in 2003 to 51,000 today.
District officials have shuttered more than 100 school buildings in an attempt to right size the district as it fell deeper into a financial crisis.   www.detroitnews.com/article/20130207/SCHOOLS/302070391#ixzz2KFyrUQOC
When Mr. Brennan resumed his testimony, the top Republican on the committee, Senator Saxby Chambliss of Georgia, pressed him on his knowledge of the C.I.A.'s use of brutal interrogation methods under President George W. Bush. Mr. Brennan was deputy to the agency's No. 3 officials when the coercive interrogations were first used but said he had no involvement in the program.
Mr. Chambliss sounded skeptical, saying records showed Mr. Brennan had received 50 e-mails about the interrogation of Abu Zubaydah, a terrorist facilitator caught in Pakistan in 2002 and subjected to waterboarding, the near drowning technique used by C.I.A. interrogators.
Pressed on conflicting accounts of the interrogation program, Mr. Brennan declared, "At this point, Senator, I do not know what the truth is."
Mr. Brennan on several occasions declined to describe waterboarding interrogations as "torture." He instead called them "reprehensible" and "something that should not be done." Leon E. Panetta, who served as President Obama's first C.I.A. director, was unequivocal during his confirmation hearing in referring to waterboarding as torture.  http://www.nytimes.com/2013/02/08/us/politics/senate-panel-will-question-brennan-on-targeted-killings.html?ref=global-home&_r=0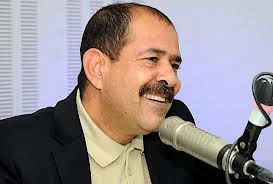 Sanity within the Ghost Dance that is the Arab Spring In a show of anger at Tunisia's Islamist-led government, tens of thousands of people filled a hilly cemetery in the capital on Friday to bury Chokri Belaid, an opposition politician whose assassination this week stirred fears here and throughout the Arab world that political violence could subvert the uprisings born in Tunisia two years ago.  In bracing scenes that recalled the 2011 revolution against Tunisia's autocratic leader — and in numbers not seen since — mourners marched for miles through a city quieted by the largest labor strike in decades, which was called in Mr. Belaid's honor. Clashes outside the cemetery interrupted the proceedings for a time, sending tear gas and black smoke from a torched car wafting among the mourners. But the funeral remained overwhelmingly peaceful.
Mr. Belaid, a lawyer, a human-rights activist and the leader of a leftist opposition coalition, was killed by gunmen on Wednesday as he sat in his car. His fierce criticisms of Tunisia's largest Islamist group, Ennahda — along with death threats he received from religious hard-liners known as Salafis — led his supporters and relatives to blame Islamists for his death.   www.nytimes.com/2013/02/09/world/africa/tunisia-strike-chokri-belaid-burial.html?emc=tnt&tntemail0=y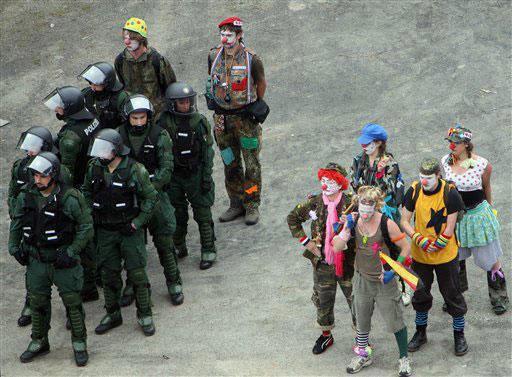 The Little Red Schoolhouse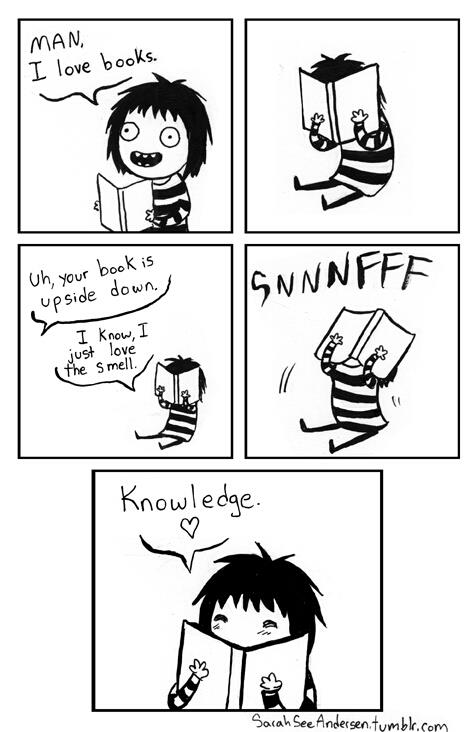 Corruption is systematic within Capital and its Schools The San Diego Unified School District is accused of improperly diverting nearly $4.5 million in cafeteria funds to cover custodial and utility expenses, landing it on a shortlist of districts the state has ordered to repay $170 million to student meal programs.   www.utsandiego.com/news/2013/feb/06/senate-report-san-diego-unified-lunch-money/
Censored by the Common Core, Holden can't say, "All morons hate it when you call them a moron." Catcher in the Rye dropped from US school curriculum  http://www.telegraph.co.uk/culture/books/booknews/9729383/Catcher-in-the-Rye-dropped-from-US-school-curriculum.html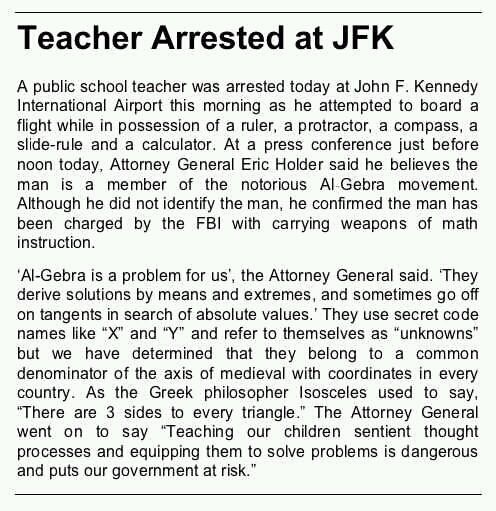 Who Accredits the Community College Accreditors? … the ACCJC is "authorized to operate by the US Department of Education (US DOE)."13
Accrediting agencies must be re-recognized by the US Department of Education's National Advisory
Committee on Institutional Quality and Integrity (pronounced 'Nasicky'), every 5 years.14 NACIQI in
turn makes recommendations on re-recognition to the US Department of Education.15 16 NACIQI has 18
seats, six appointed by the US Senate, six by the US House, and six by the administration.
The NACIQI vice chair, Arthur Rothkopf, is often identified as an emeritus university president.
However additionally from 2005-2010, he was a senior vice president at the US Chamber of Commerce,
the premier lobbying arm of the Fortune 500 corporations.17 He now works for the standardized testing
industry as a board member of the Educational Testing Service, Inc.
Having such a lobbyist co-chair the panel on the integrity of accrediting agencies would be like having a
Chevron vice president co-chair the government panel on carbon emissions and public health. The
NACIQI panel also includes the president of the University of Phoenix, the largest for-profit college in
the US.
So Long Detroit , "Turnaround" Boss Flees Town (as with most students) Doug Ross, hired by Detroit Public Schools to lead its school turnaround program, has left the district after 18 months.
DPS Emergency Financial Manager Roy Roberts made the announcement Tuesday, saying Ross left the district to focus exclusively on the turnaround of urban high schools outside DPS.
From The Detroit News: www.detroitnews.com/article/20130205/SCHOOLS/302050439#ixzz2KG3VasBh
Germany's Top Plagiarist Forced out The academic work was a time bomb, however, and it exploded last year when an anonymous blogger published a catalog of passages suspected of having been lifted from other publications without proper attribution.
The university revoked the doctorate of the minister, Prof. Dr. Annette Schavan, on Tuesday (she retains the title pending appeal), and on Saturday she was forced to resign her cabinet post. It was the second time a minister had quit the government of Chancellor Angela Merkel over plagiarism in less than two years.   www.nytimes.com/2013/02/10/world/europe/german-education-chief-quits-in-scandal-reflecting-fascination-with-titles.html?ref=global-home
The International Hot War of the Rich on the Poor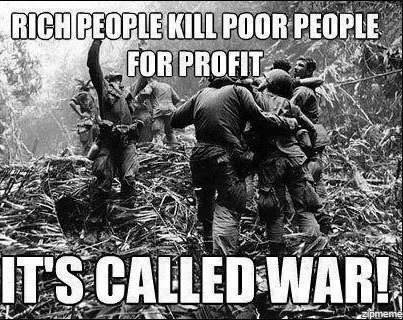 Superpower – the film
Starring Noam Chomsky, Chalmers Johnson, Michel Chossudovksy, Karen Kwiatowski (Pentagon "defector"), William Blum, Sergei Khrushchev (son of Nikita), Kathy Kelly, and many others: vimeo.com/55141496 (enter password when prompted: barbarasteegmuller) – 2 hours long.
Rosa Speaks In detail, capital in its struggle against societies with a natural economy pursues the following ends:
1. To gain immediate possession of important sources of productive forces such as land, game in primeval forests, minerals, precious stones and ores, products of exotic flora such as rubber, etc.
2. To 'liberate' labour power and to coerce it into service.
3. To introduce a commodity economy.
4. To separate trade and agriculture.   richgibson.com/twinbirths.html
Brennan defends drone strikes, even on Americans Nominated to head the CIA, John Brennan told a protest-disrupted Senate confirmation hearing Thursday the United States employs drone strikes only as a deterrent against imminent terrorist threats, not as punishment for previous actions, firmly defending the controversial attacks that have killed three Americans and an unknown number of foreigners.   www.utsandiego.com/news/2013/feb/07/brennan-defends-drone-strikes-even-on-americans/
CIA Using Secret Drone Base in Saudi Arabia for Two Years The US Central Intelligence Agency has been launching armed drones from a secret airbase in Saudi Arabia for the past two years, primarily to hit targets in neighboring Yemen. The US news media has known about the base's existence since September 2011 when it was used to assassinate American citizen and suspected al-Qaeda member Anwar al-Awlaki, but did not disclose the information because of an "informal agreement" with the Obama administration to keep it secret.
Senior US officials expressed concern that disclosure could undermine cooperation with Saudi Arabia and ultimately prevent the US from waging the drone war in Yemen. But the New York Times revealed the story this week, breaking the informal agreement.   news.antiwar.com/2013/02/06/cia-using-secret-drone-base-in-saudi-arabia-for-two-years/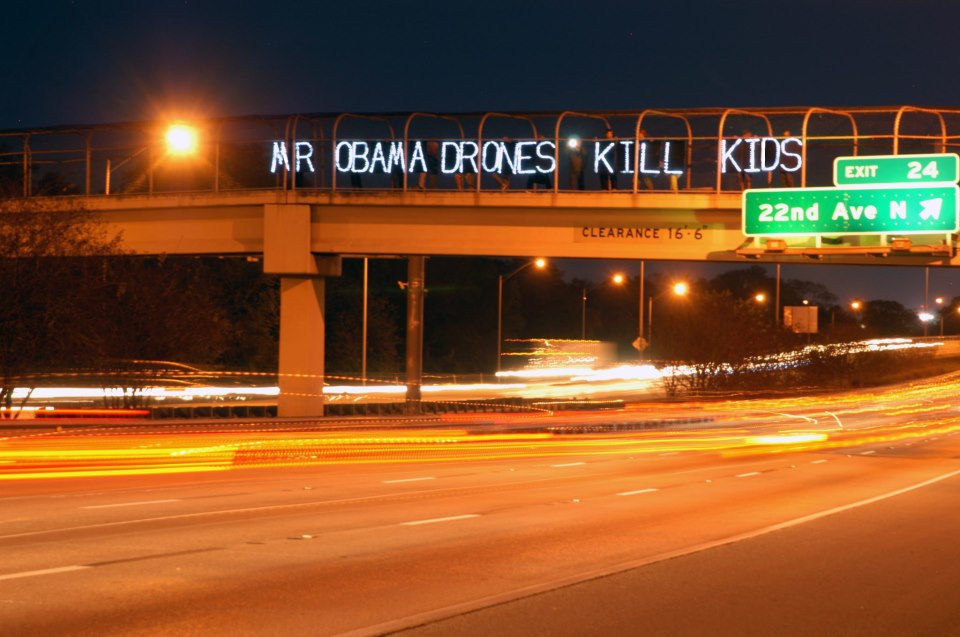 The US is Going to Leave Afghanistan! Psych! The Pentagon's top civilian and military officials on Sunday expressed an expectation, even a desire, that American troops would remain in Afghanistan after the NATO mission ends in December 2014, although they emphasized that no decision had been made.  Defense Secretary Leon E. Panetta and Gen. Martin E. Dempsey, chairman of the Joint Chiefs of Staff, said the United States would sustain a strategic partnership with Afghanistan, and they cited a decision by the NATO heads of state during a summit meeting last year in President Obama's hometown, Chicago, that long-term support for Kabul would include military assistance.
"In Chicago, we also said that we're committing to an enduring presence," Mr. Panetta said. "And I believe that the president of the United States is going to do everything possible to implement the Chicago agreements."   www.nytimes.com/2013/02/04/world/asia/pentagon-expects-us-to-retain-presence-in-afghanistan.html?hp
Aiding AQ in Syria At the tail end of a line of questioning about Benghazi, Sen. John McCain (R-Ariz.) asked Panetta and Dempsey whether they supported a plan that the lawmaker said was proposed last summer by then-CIA Director David H. Petraeus — and supported by the State Department — "that we provide weapons to the resistance in Syria."
"We do," Panetta said.
"You did support that?" McCain asked again.
"We did," added Dempsey, who was sitting next to Panetta. Neither Dempsey nor Panetta elaborated further.  http://www.washingtonpost.com/world/national-security/pentagon-leaders-said-they-favored-arming-syrian-rebels/2013/02/07/aff3e10c-715a-11e2-b5f8-9a5465abcc30_story.html?hpid=z1
The Orderly Insurgent Withdrawal from Mali Those accounts of the Islamist flight, patched together from phone calls and visits to refugee camps in neighboring Niger, offer the strongest evidence yet that the quick advance by French troops against al Qaida-linked Islamist militants was less a military rout than an orderly and strategic withdrawal into terrain far more suitable for a gritty, drawn-out insurgency campaign.
Read more here: www.mcclatchydc.com/2013/02/07/182312/islamist-retreat-in-mali-was-orderly.html#emlnl=Daily_News_Update#storylink=cpy
The International Economic War of the Rich on the Poor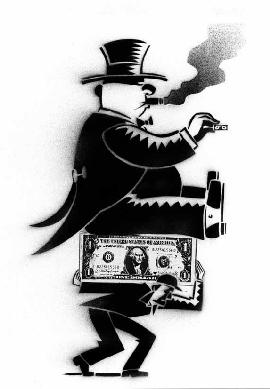 TARP: "The Banks Hold Guns to Our Heads" According to Barofsky, TARP turned into a colossal betrayal of the American people, a disaster aided by the corrosive and defensive environment in Washington.
"Everybody was more concerned about looking out for themselves, the next newspaper report, rather than the giant financial meltdown that we had walked into," Barofsky said. Barofsky was appointed by President Bush in 2009 as Special Inspector General to TARP, but resigned in 2011.
Part of the $700 billion was supposed to help homeowners, but only an infinitesimal portion ended up actually going to families struggling under the weight of toxic, ballooning mortgage payments. In particularly, the home mortgage modification program (HAMP) was completely corrupted to aid Wall Street while ignoring homeowners.
"There was almost no effort," said Barofsky. "The justifications for not doing the right thing, among them was, 'Oh well, we can't help an undeserving homeowner. It would be terrible if we did that,'" Barofsky said. "Meanwhile, the financial institutions that drove this country into the ditch … those guys, 'let's not only get them their money, but let's make sure their still able to pay their million dollars in business.'"
Barofsky and Stewart also discussed how unless the "too big to fail" exemption for Wall Street, our broken financial system will continue to screw over everyday Americans.
"A lot of the biggest banks did and still do hold the guns to our heads," said Barofsky.  http://www.alternet.org/news-amp-politics/banks-still-hold-guns-our-heads-say-former-tarp-director
So Long, Indespensible nation–China Passes U.S. to Become World's Biggest Trading Nation China surpassed the U.S. to become the world's biggest trading nation last year as measured by the sum of exports and imports, a milestone in the Asian nation's challenge to the U.S. dominance in global commerce that emerged after the end of World War II in 1945.
U.S. exports and imports last year totaled $3.82 trillion, the U.S. Commerce Department said last week. China's customs administration reported last month that the country's total trade in 2012 amounted to $3.87 trillion. China had a $231.1 billion annual trade surplus while the U.S. had a trade deficit of $727.9 billion.   www.bloomberg.com/news/2013-02-09/china-passes-u-s-to-become-the-world-s-biggest-trading-nation.html
Who Lost Belle Isle (well, all of Detroit?) While the salvation of the auto companies remains a signature achievement of President Obama's first term, his inability to deal with the entrenched problems of cities like Detroit remains an enormous failure. When New York teetered on the brink of bankruptcy in the 1970s, it was famously told, in the headline of The Daily News, to "Drop Dead." But then President Gerald R. Ford extended the city $2.3 billion in federal loans. That's 1975 billions! An impossible sum to imagine in our current age of austerity.  http://www.nytimes.com/2013/02/08/opinion/detroit-sinks-with-belle-isle.html?hp&_r=1&
The Emergence of Fascism as a Popular Mass Movement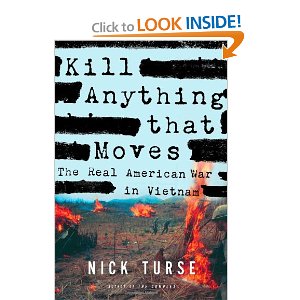 "In the story of Trieu Ai one can see virtually the entire war writ small. Here was the repeated aerial bombing and artillery fire… Here was the deliberate burning of peasant homes and the relocation of villagers to refugee camps… Angry troops primed to lash out, often following losses within the unit; civilians trapped in their paths; and officers in the field issuing ambiguous or illegal orders to young men conditioned to obey — that was the basic recipe for many of the mass killings carried out by army soldiers and marines over the years."
The savagery often extended to the utmost depravity: gratuitous torture, killing for target practice, slaughter of children and babies, gang rape.
Globalizing Torture (soros) Globalizing Torture is the most comprehensive account yet assembled of the human rights abuses associated with CIA secret detention and extraordinary rendition operations. It details for the first time what was done to the 136 known victims, and lists the 54 foreign governments that participated in these operations. It shows that responsibility for the abuses lies not only with the United States but with dozens of foreign governments that were complicit. Following the terrorist attacks of September 11, 2001, the U.S. Central Intelligence Agency (CIA) commenced a secret detention program under which suspected terrorists were held in CIA prisons, also known as "black sites," outside the United States, where they were subjected to "enhanced interrogation techniques" that involved torture and other abuse. At about the same time, the CIA gained expansive  authority to engage in "extraordinary rendition," defined here as the transfer—without legal process—of a detainee to the custody of a foreign government for purposes of detention and interrogation.2 Both the secret detention program and the extraordinary rendition program were highly classified, conducted outside the United States, and designed to place detainee interrogations beyond the reach of the law. Torture was a hallmark of both. The two programs entailed the abduction and disappearance of detainees and their extra-legal transfer on secret flights to undisclosed locations around the world, followed by their incommunicado detention, interrogation, torture, and abuse. The administration of President George
W. Bush embraced the "dark side," a new paradigm for countering terrorism with little regard for the constraints of domestic and international law. www.opensocietyfoundations.org/reports/globalizing-torture-cia-secret-detention-and-extraordinary-rendition
The US Press Assassination Cover-up For Obamagogue and the Ruling Classes US news organisations are facing accusations of complicity after it emerged that they bowed to pressure from the Obama administration not to disclose the existence of a secret drone base in Saudi Arabia despite knowing about it for a year.
Amid renewed scrutiny over the Obama administration's secrecy over its targeted killing programme, media analysts and national security experts said the revelation that some newspapers had co-operated over the drone base had reopened the debate over the balance between freedom of information and national security.
On Tuesday, following Monday's disclosure by NBC of a leaked Justice Department white paper on the case for its controversial targeted killing programme, the Washington Post revealed it had previously refrained from publishing the base's location at the behest of the Obama administration over national security concerns.
The New York Times followed with its own story on the drone programme on Wednesday, and an op-ed explaining why it felt the time to publish was now.
One expert described the initial decision not to publish the base's location as "shameful and craven". www.guardian.co.uk/media/2013/feb/06/us-newspapers-accused-complicity-drone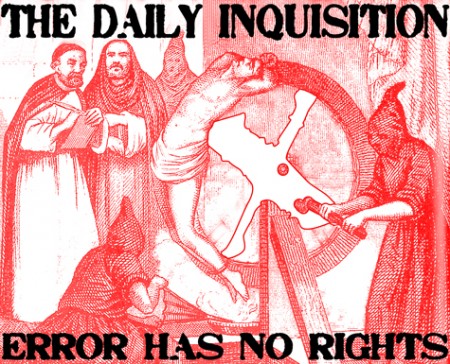 Obamagogue's Murder Memo Obama administration lawyers have asserted that it would be lawful to kill a United States citizen if "an informed, high-level official" of the government decided that the target was a ranking figure in Al Qaeda who posed "an imminent threat of violent attack against the United States" and if his capture was not feasible, according to a 16-page document made public on Monday.  http://www.nytimes.com/2013/02/05/us/politics/us-memo-details-views-on-killing-citizens-in-al-qaeda.html?nl=todaysheadlines&emc=edit_th_20130205&_r=2&
CIA Torture Whistleblower on the US Police State In this post 9/11 atmosphere that we find ourselves in we have been losing our civil liberties incrementally over the last decade to the point where we don't even realize how much of a police state the United States has become.
Ten years ago the thought of the National Security Agency spying on American citizens and intercepting their emails would have been anathema to Americans and now it's just a part of normal business.
The idea that our government would be using drone aircraft to assassinate American citizens who have never seen the inside of a courtroom, who have never been charged with a crime and have not had due process which is their constitutional right would have been unthinkable. And it is something now that happens every year, every so often, every few weeks, every few months and there is no public outrage. I think this is a very dangerous development.   www.globalresearch.ca/cia-whistleblower-us-is-a-police-state-obama-consciously-allows-torture/5321505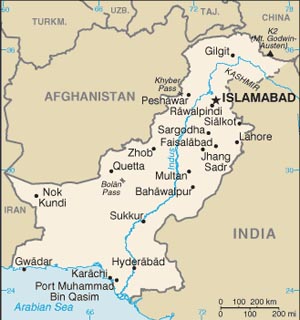 The CIA, Pakistan, ISI, and the Torture Project New reports confirmed that Pakistan was among the 54 nations actively participating in the CIA's extraordinary renditions and tortures, but the details show an almost shocking level of involvement in the program.  The reports say that Pakistan's Inter-Services Intelligence (ISI) agency, the military intelligence operation with virtual independence from both Pakistan's military and its government, not only allowed the CIA use of their airports, but also detained and tortured hundreds of people on the CIA's behalf.
This should perhaps not be so surprising, after all the CIA provides roughly one third of the ISI's operating budget in any given year. But the revelation will likely add to the sentiment that the US wields undue influence in Pakistan. news.antiwar.com/2013/02/08/pakistans-isi-detained-tortured-hundreds-for-cia/
Gun Control the Coppers! In their pursuit of a fugitive ex-cop, at least seven officers opened fire on what turned out to be a mother and daughter delivering newspapers on a quiet residential street, law enforcement sources told The Times. …   As the vehicle approached the house, officers opened fire, unloading a barrage of bullets into the back of the truck. When the shooting stopped, they quickly realized their mistake. The truck was not a Nissan Titan, but a Toyota Tacoma. The color wasn't gray, but aqua blue. And it wasn't Dorner inside the truck, but Carranza and her mother delivering copies of the Los Angeles Times. …"How do you mistake two Hispanic women, one who is 71, for a large, black male?" said Richard Goo, 62, who counted five bullet holes in the entryway to his house.
Glen T. Jonas, the attorney representing the women, said the police officers gave "no commands, no instructions and no opportunity to surrender" before opening fire.  http://latimesblogs.latimes.com/lanow/2013/02/cops-opened-fire-on-mother-daughter-during-dorner-manhunt.html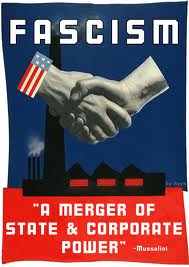 The US Lockdown State–TomDispatch What it means to be in such a post-legal world — to know that, no matter what acts a government official commits, he or she will never be brought to court or have a chance of being put in jail — has yet to fully sink in. This is true even of critics of the Obama administration, who, as in the case of its drone wars, continue to focus on questions of legality, as if that issue weren't settled. In this sense, they continue to live in an increasingly fantasy-based version of America in which the rule of law still applies to everyone.
In reality, in the Bush and Obama years, the United States has become a nation not of laws but of legal memos, not of legality but of legalisms — and you don't have to be a lawyer to know it. The result? Secret armies, secret wars, secret surveillance, and spreading state secrecy, which meant a government of the bureaucrats about which the American people could know next to nothing. And it's all "legal."   www.tomdispatch.com/blog/175646/
Solidarity for Never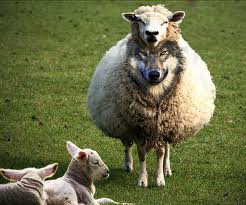 AFT Loves that Charter School Dues Money Teachers, counselors and social workers at Cesar Chavez Academy voted Thursday to unionize the southwest Detroit charter school.
The staff voted 88-39 to have the Michigan Alliance of Charter Teachers & Staff, associated with the American Federation of Teachers' state affiliate, become their official bargaining agent.
"We welcome teachers and staff at Cesar Chavez Academy into our union," AFT Michigan President David Hecker said in a statement    From The Detroit News: www.detroitnews.com/article/20130208/SCHOOLS/302080385#ixzz2KMadvccU\
Hey UAW! Concessions Don't Save Jobs! So Long, Flint Delphi For Gennelle Magness and the other 286 hourly employees at the former Delphi Flint East plant, a career at General Motors represented the American dream.
"I bought a car from GM two years ago and I just bought a house in January of (2012). Things were going great," Magness said. "I make a pretty good wage working here. I saw three of my relatives retire from GM and I had planned to do the same."
Magness' plans changed on Tuesday, Feb. 5, when GM announced that the former Delphi Flint East plant would cease operations in Nov. 2013 – with layoffs beginning as early as March – and only 50 of the 287 hourly employees would be eligible for recall.
"It was like a slap in the face," she said. "You give a place so much of your life and you begin to build your life around your job and it's all taken away from you in one day."  http://www.mlive.com/business/mid-michigan/index.ssf/2013/02/general_motors_employee_calls.html
Watch Out Immigrants! The AFL and the Chambers of Commerce are After you After decades of friction over immigration, the nation's labor unions and the leading business association, the Chamber of Commerce, have formed an unusual alliance that is pushing hard to revamp American immigration laws.  These oft-feuding groups agree on the need to enact a way for the 11 million immigrants illegally in the United States to gain citizenship. And they are also nearing common ground on a critical issue — the number of guest workers allowed into the country — that has deeply divided business and labor for years and helped to sink President George W. Bush's push for an immigration overhaul in 2007.
In redefining what constitutes a guest worker and in revamping the method to determine how many should be allowed in, business and labor groups are sketching out new proposals that are distinct departures from earlier legislative approaches.
The issue has long been one of contention, with businesses like hotels and farmers saying they need a large supply of seasonal workers while unions complain that these workers are often exploited. To try to resolve their differences, they are discussing what they call a "data-driven system" that would determine how many "provisional workers" would be let in each year to work on farms, summer resorts and elsewhere.  http://www.nytimes.com/2013/02/08/business/business-and-labor-unite-to-try-to-alter-immigration-laws.html?emc=tnt&tntemail0=y
Spy versus Spy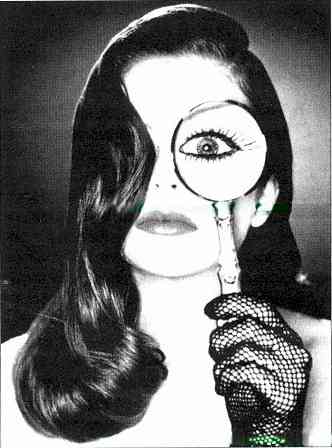 Brennan: Fascist Spook John Brennan has also been at the heart of two other high-profile national security controversies. One was the CIA's torture program, which Brennan was aware of but did not object to during the Bush administration. The other is warrantless wiretapping.
During the Bush administration, said journalist James Bamford, author of several books on the National Security Agency, it is likely that Brennan would have known about the secretive program that allowed spy agencies to listen in on Americans' phone calls without a warrant.  http://www.huffingtonpost.com/matt-sledge/brennan-beyond-drones_b_2638489.html
The Magical Mystery Tour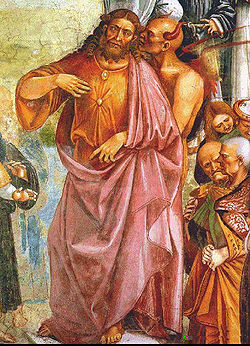 LA's Catholic Bosses Want People to Give them $200 million as raping kids is costly In the midst of renewed public outrage over its handling of the priest molestation cases, the Los Angeles Archdiocese is considering a $200-million fund-raising campaign.
The archdiocese has hired a New York company, Guidance in Giving, to study the feasibility of a capital campaign that would shore up the church's finances.
The archdiocese is $80 million in debt, according to a recent church financial report. In 2007, the archdiocese agreed to a record $600-million settlement with more than 500 alleged victims of priest abuse.   latimesblogs.latimes.com/lanow/2013/02/archdiocese-fund-raiser.html
One Third of Americans Know God is a Tigers Fan! A reent study by the Public Religion Research Institute has found that nearly 3 out of every 10 Americans believes that God decides the outcome of sporting events by favoring players who are virtuous and who God perceives as good.
According to the study, "Americans are less likely to believe that God plays a role in the outcome of sporting events than they are to believe God rewards religious athletes. While only about 3-in-10 (27%) Americans, believe that God plays a role in determining which team wins a sporting event, a majority (53%) believe that God rewards athletes who have faith with good health and success, compared to 42% who disagree."  http://www.rawstory.com/rs/2013/02/02/one-third-of-americans-believe-god-decides-who-wins-sporting-events/
Rapist Priest Given Sanctuary Joseph Pina remained employed by the L.A. school district for more than a decade despite warnings about his sexual history, according to interviews and records.  http://www.latimes.com/news/local/education/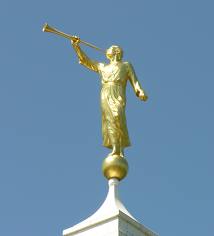 They Got a God Named Angel Moroni. He's as Skinny as…Boy Scouts and the LDS In 2011, Mormon-sponsored packs and troops accounted for more than one-third of the country's scout units, and the 421,000 boys they enrolled, from ages 8 to 18, made up 15 percent of the country's 2.7 million registered scouts. (Because every ward has its own unit, many Mormon-sponsored troops are smaller than average.) They have provided comparable shares of the $51 million in dues the Boy Scouts of America collects each year, although the Boy Scouts, with revenues of $269 million in 2010, also receive large corporate donations and make tens of millions of dollars selling scout supplies.  http://www.nytimes.com/2012/10/18/us/mormons-and-scouts-act-as-partners-in-molding-boys.html?pagewanted=all
The Best and Worst Things in the History of the World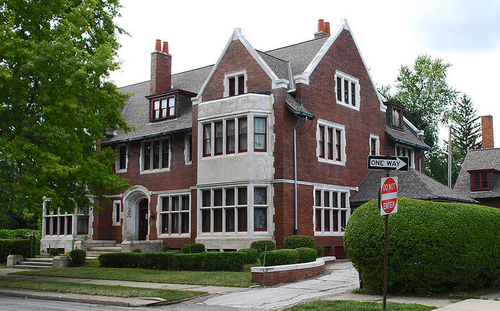 The James Couzens Mansion in Detroit is on sale for $80,000. 10 bedrooms.
So Long
Essie Essie Mae Washington-Williams lived for 87 years. But, in her own words, she was never "completely free" until she could stand before the world and say out loud that Strom Thurmond, the one-time segregationist South Carolina senator, was her father. That was in 2003, after she had spent more than 70 years being denied what we all deserve – her true name and birthright. "In a way, my life began at 78, at least my life as who I really was," Washington-Williams wrote in her life story. She has died.