We Say Fight Back!
When someone says "you fight like a girl," show them thisvia storyful

Posted by Spotlight on Wednesday, October 18, 2017
Full Movie: Czar to Lenin
Cal State Northridge to vote on whether to block big academic changes
Faculty leaders at Cal State Northridge are pushing back against changes to remedial and general education classes ordered this summer, arguing the moves are so hasty that they may do students more harm than good.
The class reforms were put in motion after California State University Chancellor Tim White signed two executive orders this summer. White's orders, which impact all 23 CSU campuses, do away with non-credit remedial classes meant to bring students' skills up to college level and overhaul general education requirements that include eliminating the intermediate algebra requirement for many students.
"In a sense we're in open revolt against the chancellor's office," said Michael Neubauer, a CSUN math professor who authored a resolution stating that faculty on his campus would not participate in implementing the changes to classes.
CSUN's faculty senate, the group that debates curriculum changes on behalf of professors, approved Neubauer's resolution last month, but a parliamentary procedure set in motion a second vote scheduled this Thursday.
At CSUN, Neubauer said, the overhauls could also do away with requirements for students to take cross-cultural studies classes.  www.scpr.org/news/2017/10/23/76859/cal-state-northridge-to-vote-on-whether-to-block-b/
The Little Red Schoolhouse
Bill and Melinda Gates run the world's richest nonprofit, with assets at $40 billion and annual giving around $4 billion. They have helped pioneer a mega-giving strategy called "advocacy philanthropy," which aims to use private donations to shift how governments structure their activities and use taxpayer dollars.
Since 2009, the Gates Foundation's primary U.S. activity has focused on establishing and implementing Common Core, a set of centrally mandated curriculum rules and tests for what children are to learn in each K-12 grade, with the results linked to school and teacher ratings and punitive measures for low performers. The Gates Foundation has spent more than $400 million itself and influenced $4 trillion in U.S. taxpayer funds towards this goal. Eight years later, however, Bill Gates is admitting failure on that project, and a "pivot" to another that is not likely to go any better.
"Based on everything we have learned in the past 17 years, we are evolving our education strategy," Gates wrote on his blog as a preface to a speech he gave last week in Cleveland. He followed this by detailing how U.S. education has essentially made little improvement in the years since he and his foundation — working so closely with the Obama administration that federal officials regularly consulted foundation employees and waived ethics laws to hire several — began redirecting trillions of public dollars towards programs he now admits haven't accomplished much.
"If there is one thing I have learned," Gates says in concluding his speech, "it is that no matter how enthusiastic we might be about one approach or another, the decision to go from pilot to wide-scale usage is ultimately and always something that has to be decided by you and others the field." If this statement encompasses his Common Core debacle, Gates could have at least the humility to recall that Common Core had no pilot before he took it national. There wasn't even a draft available to the public before the Obama administration hooked states into contracts, many of which were ghostwritten with Gates funds, pledging they'd buy that pig in a poke.
But it looks like this is as close to an apology or admission of failure as we're going to get, folks. Sorry about that $4 trillion and mangled years of education for American K-12 kids and teachers. Failing with your kids and money for eight years is slowly getting billionaire visionaries to "evolve" and pledge to respect the hoi polloi a little more, though, so be grateful.  thefederalist.com/2017/10/25/bill-gates-tacitly-admits-common-core-experiment-failure/#.WfFXnGVBwOI.facebook
"Slimy and weaselly": Harvard students describe learning with Sean Spicer
Sean Spicer has been on a rebranding tour since he left the White House in an effort to make us forget all the hard work he did spreading the contagion of this administration's dangerous lies. Aiding him in this undertaking is Harvard University, which gifted Spicer with a fellowship from its Kennedy School of Government for the fall semester. (Perhaps concerned that one Trump propagandist wouldn't cut it, Harvard also recruited former campaign manager Corey Lewandowski, while Chelsea Manning, incredibly, was disinvited.) According to a press release, Spicer is a "distinguished veteran of public life" selected to "fulfill the Institute's mission of engaging students in discourse on topical issues of today." The announcement did not mention whether he'll be instructing young scholars on the art lying through your teeth about nonexistent voter fraud, inauguration crowd sizes, Hitler's unheralded scrupulousness and the encrypted brilliance of "covfefe."
One of the most unenthused reviews came from a student who bemoaned the difficulties of keeping any kind of record of Spicer's lessons, stating, "He's incredibly inarticulate, so it was really difficult to take any sort of notes."
Another noted, "The entire thing was just a defense of every waking moment he served."
Spicer's sessions aren't for public consumption, so no transcripts or recordings have been circulated. But according to students HuffPo interviewed, the cushy assignment is mostly filled with with softball queries. "No questions were pre-screened, but the sessions' moderators had full control over who was able to get in a question," the outlet notes. "Spicer, for his part, had his talking points ready" and "regardless of the question…tended to circle back to a few familiar themes. Benghazi, for instance."
A key to Spicer's on-campus discussions is his admission that he's still in the tank for this lousy administration. He told a student group that his general, overarching plan for the future is to "continue to support the Trump agenda." So it's unsurprising that the defensiveness and obfuscation that defined his time as press secretary are still obvious in statements students recalled for HuffPo. When challenged on why he propagated the Trump administration's lies, he basically told students lying was what he was paid to do. "I'm a spokesperson for the president," Spicer reportedly told the group, "and my job is to say what he wants me to say."  www.salon.com/2017/10/26/slimy-and-weaselly-harvard-students-describe-learning-with-sean-spicer_partner/

Melania Trump's visit to West Bloomfield school is everything that's wrong with America right now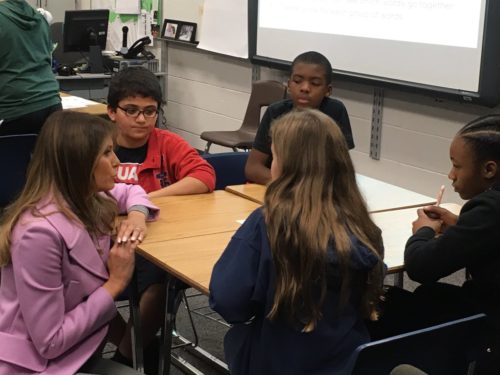 On Monday, First Lady Melania Trump and U.S. Secretary of Education Betsy DeVos visited West Bloomfield's Orchard Lake Middle School to kick off the FLOTUS's anti-bullying "Week of Inclusion" initiative.
Trump and DeVos' visit to the West Bloomfield school focused on "No One Eats Alone" during lunch time, where Trump told students that, "it's very important that we choose kindness and compassion."
Many critics were quick to point out the elephant in the room — that while it's great that the First Lady wants to combat bullying, which is a very real and serious issue, her husband famously uses his Twitter account to bully and intimidate other lawmakers, NFL players, and Gold Star families.
So, Melania, please tell have this talk with your husband.
MLive reporter Dana Afana was on hand to see the First Lady interact with students and tweeted this photo with the caption, "@FLOTUS tells children it's important to treat each other with respect."
Because the internet is the way it is, the students' faces in the photo listening to First Lady Trump telling them about respecting others quickly became a meme. www.metrotimes.com/news-hits/archives/2017/10/24/melania-trumps-visit-to-west-bloomfield-school-is-everything-thats-wrong-with-america-right-now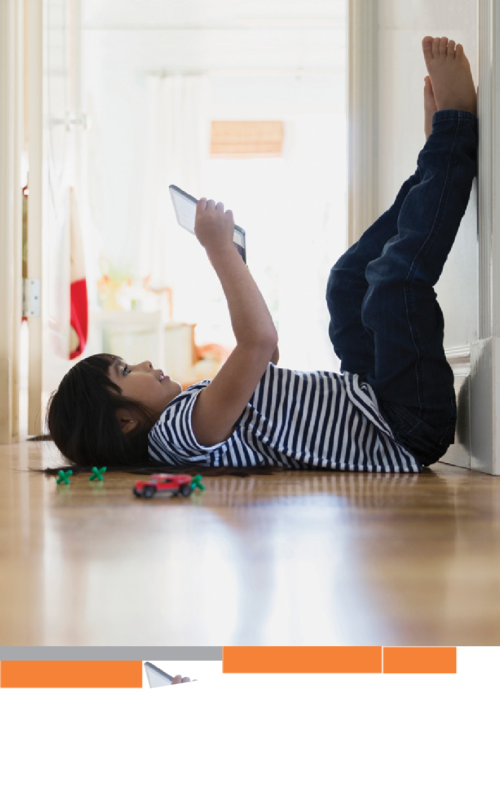 Michigan ranks last in education, well-being for African American children
An eye-opening study regarding the well-being of children across the nation is putting Michigan in the spotlight — and not for good reasons.
Michigan fares the worst among all other states when it comes to opportunity and growth available for African American children, according from data compiled by the Annie E. Casey Foundation for its 2017 Race for Results Policy Report.
The study takes into account education, health and economic milestones to measure the progress of our youth at the state and national level.
Michigan Radio's analysis of the report:
"The report shows that African American fourth-graders in Michigan are reading proficient at the lowest rate in the country.
The math proficiency rate for eighth-grade African American kids is tied with Alabama for the lowest in the country."
The Michigan League for Public Policy released a statement after the report was published.
It read in part: "Seeing how our kids in Michigan fare compared to national numbers is startling. We are failing all of our children, especially our kids of color, and we need policies to remove barriers that have created systemic inequities."
In the release, CEO of Black Family Development, Inc. Alice Thompson called for a reform in the state's policies.
"Michigan is not the best state for meeting the needs of African-American kids," stated Thompson in the news release. "At a time when racial tensions are running high in our nation, our government and our society are letting these kids down and leaving them behind. 'Separate but equal' was a foolish and flawed policy, but so is 'Together but inequitable.' We need to help all kids move up together, and we're going to need an overhaul of our policy approach to do that."
The state doesn't exactly rank stellar for white children either. According to the study, Michigan ranks 36th when compared nationally.
The Detroit News dug further into the report about Latino children:
"Latino children in Michigan also lag behind on key milestones, compared with children from other ethnic groups, but fared above average compared with Latino kids in other states, the study found." 
Check out the full study below:
2017RaceforResults FINAL by WXYZ-TV Channel 7 Detroit on Scribd
Professor Quits Over Denied Dakota Access Pipeline Seminars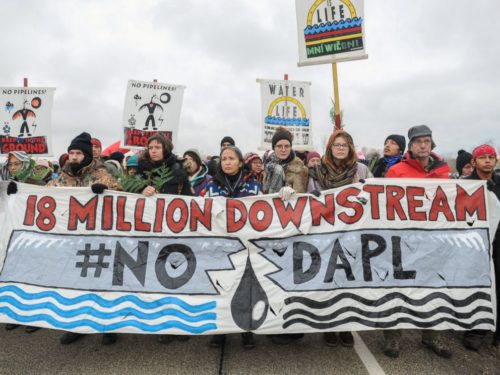 A University of North Dakota journalism professor said Thursday he's quitting because the school would not let him conduct seminars on the Dakota Access oil pipeline protest.
Mark Trahant said he was put in charge of a journalism lecture series and proposed two pipeline protest topics that were rejected. Last year he wanted to hear from reporters who covered the protests, and this year he suggested talking about how the protest played out on social media  www.nbcnews.com/storyline/dakota-pipeline-protests/professor-quits-over-denied-dakota-access-pipeline-seminars-n814866
The International Hot War of the Rich on the Poor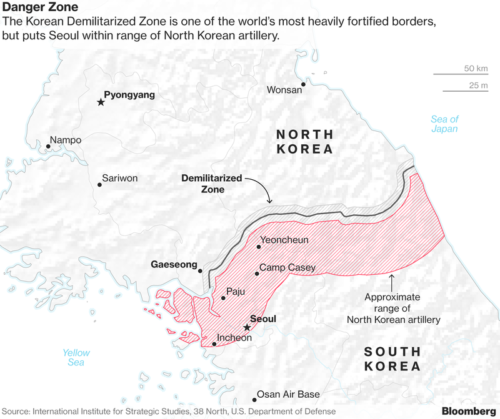 On North Korea Border, Mattis Says Kim Threatening 'Catastrophe'
In a visit to the Demilitarized Zone that separates the two Koreas, U.S. Secretary of Defense James Mattis on Friday accused North Korea of building a nuclear arsenal to "threaten others with catastrophe," the Yonhap news agency reported.
Mattis pledged solidarity with U.S. ally South Korea, saying that President Donald Trump's administration wants to avoid war if possible and remains committed to forcing North Korea to disarm, according to Yonhap.
The defense secretary is in South Korea for talks this weekend with counterpart Song Young-moo on a trip that comes ahead of Trump's planned visit to the country early next month. They are set to discuss the bilateral defense alliance, including a timetable for returning wartime operational control to Seoul from Washington.  www.bloomberg.com/news/articles/2017-10-27/on-north-korea-border-mattis-says-kim-threatening-catastrophe
Tillerson in Kabul? Two Photos Lead to Many Questions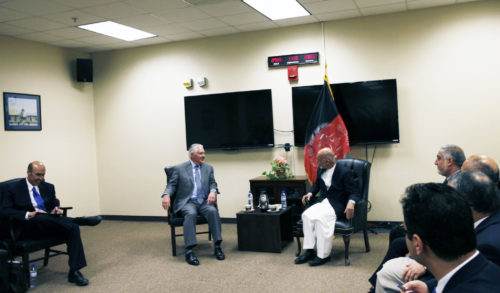 It was Kabul and it wasn't Kabul. There was a clock and there wasn't a clock.
Soon after a two-hour secret visit to Afghanistan by Secretary of State Rex W. Tillerson on Monday was publicly disclosed, the American Embassy and the office of President Ashraf Ghani made statements about their productive meeting in Kabul.
The problem is that the meeting was not in Kabul, but in a windowless room in Bagram, the heavily fortified American military base a 90-minute drive away. The misinformation, apparently meant to obscure the true venue, was betrayed by discrepancies in similar photographs released by the Americans and the Afghans.
Both show Mr. Tillerson and Mr. Ghani sitting at the head of the room, two giant television screens behind them. On the coffee table between them are a thermos, two cups and bottled water. Their delegations sit across from each other.
But the version released by Mr. Ghani's office erased the large digital clock showing "Zulu time" — the military term for Coordinated Universal Time — and a red fire alarm behind Mr. Tillerson and Mr. Ghani, in what would be a giveaway that it was an American military facility.
"There is no question that the photo has been manipulated," said Hany Farid, an expert in photo forensics and a professor of computer science at Dartmouth College.
Mr. Farid said the method was most likely done through Photoshop, editing software that can delete objects and refill the space. But this particular alteration was easily detectable.   www.nytimes.com/2017/10/23/world/asia/afghanistan-kabul-bagram-photographs-tillerson.html?mc=adintl&mcid=facebook&mccr=subscribers&subid2=green&ad-keywords=GlobalTruth&subid1=TAFI
This Is What Victory Over ISIS Looks Like
The declarations of victory played out across Iraq and Syria: The long campaigns to retake city after city from Islamic State militants had come to an end.
But the hard-won battles left vast destruction in their wake, and the celebrations from atop the rubble of once-grand buildings are ringing hollow for hundreds of thousands of displaced residents.
Iraqis and Syrians return to cities that are ghosts of their former glory, lacking the infrastructure for normal life to begin again. Now they must grapple with how to rebuild.
The ousting of Islamic State militants this week from Raqqa was filled with symbolism. Raqqa was the de facto capital of the militants' self-declared caliphate, and now it has fallen from their grasp.
But there wasn't much city left to save.
While the full extent of the damage is still being assessed, drone footage and satellite images reveal mile after mile of damaged buildings, rubble-filled streets and destroyed landmarks.   Video inside: www.nytimes.com/2017/10/19/world/middleeast/islamic-state-reconstruction.html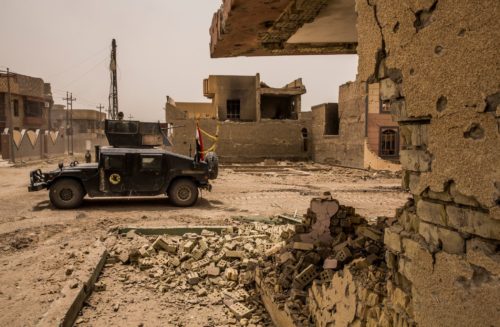 Fallujah above
Somebody interferred in a US election? Check the US Bomb Other Countries List
A terrorist is someone who has a bomb but doesn't have an air force.
The bombing list
Korea and China 1950-53 (Korean War)
Guatemala 1954
Indonesia 1958
Cuba 1959-1961
Guatemala 1960
Congo 1964
Laos 1964-73
Vietnam 1961-73
Cambodia 1969-70
Guatemala 1967-69
Grenada 1983
Lebanon 1983, 1984 (both Lebanese and Syrian targets)
Libya 1986
El Salvador 1980s
Nicaragua 1980s
Iran 1987
Panama 1989
Iraq 1991 (Persian Gulf War)
Kuwait 1991
Somalia 1993
Bosnia 1994, 1995
Sudan 1998
Afghanistan 1998
Yugoslavia 1999
Yemen 2002
Iraq 1991-2003 (US/UK on regular basis)
Iraq 2003-2015
Afghanistan 2001-2015
Pakistan 2007-2015
Somalia 2007-8, 2011
Yemen 2009, 2011
Libya 2011, 2015
Syria 2014-2016
Plus
Iran, April 2003 – hit by US missiles during bombing of Iraq, killing at least one person
Pakistan, 2002-03 – bombed by US planes several times as part of combat against the Taliban and other opponents of the US occupation of Afghanistan
China, 1999 – its heavily bombed embassy in Belgrade is legally Chinese territory, and it appears rather certain that the bombing was no accident (see chapter 25 of Rogue State)
France, 1986 – After the French government refused the use of its air space to US warplanes headed for a bombing raid on Libya, the planes were forced to take another, longer route; when they reached Libya they bombed so close to the French embassy that the building was damaged and all communication links knocked out.
Philadelphia, Pennsylvania, May 13, 1985 – A bomb dropped by a police helicopter burned down an entire block, some 60 homes destroyed, 11 dead, including several small children. The police, the mayor's office, and the FBI were all involved in this effort to evict a black organization called MOVE from the house they lived in.  williamblum.org/chapters/rogue-state/united-states-bombings-of-other-countries
The International Economic War of the Rich on the Poor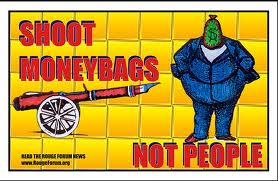 World's witnessing a new Gilded Age as billionaires' wealth swells to $6tn
The world's super-rich hold the greatest concentration of wealth since the US Gilded Age at the turn of the 20th century, when families like the Carnegies, Rockefellers and Vanderbilts controlled vast fortunes.
Billionaires increased their combined global wealth by almost a fifth last year to a record $6tn (£4.5tn) – more than twice the GDP of the UK. There are now 1,542 dollar billionaires across the world, after 145 multi-millionaires saw their wealth tick over into nine-zero fortunes last year, according to the UBS / PwC Billionaires report.
Josef Stadler, the lead author of the report and UBS's head of global ultra high net worth, said his billionaire clients were concerned that growing inequality between rich and poor could lead to a "strike back".
"We're at an inflection point," Stadler said. "Wealth concentration is as high as in 1905, this is something billionaires are concerned about. The problem is the power of interest on interest – that makes big money bigger and, the question is to what extent is that sustainable and at what point will society intervene and strike back?"
Stadler added: "We are now two years into the peak of the second Gilded Age."
He said the "$1bn question" was how society would react to the concentration of so much money in the hands of so few.
Anger at so-called robber barron families who built up vast fortunes from monopolies in US rail, oil, steel and banking in the late 19th century, an era of rapid industrialisation and growing inequality in America that became known as the Gilded Age, led to President Roosevelt breaking up companies and trusts and increasing taxes on the wealthy in the early 1900s.
"Will there be similarities in the way society reacts to this gilded age?," Stadler asked. "Will the second age end or will it proceed?"  www.theguardian.com/business/2017/oct/26/worlds-witnessing-a-new-gilded-age-as-billionaires-wealth-swells-to-6tn
.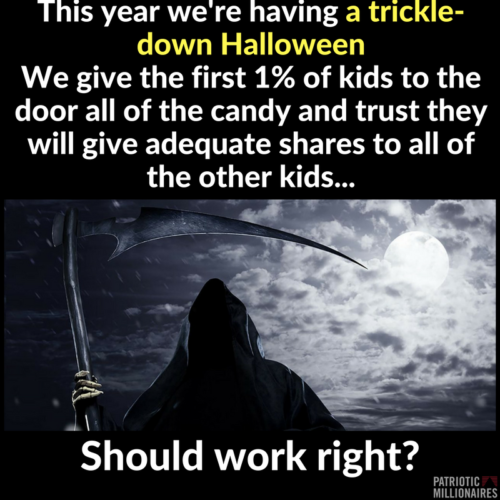 The Emergence of Fascism as a Popular Mass Movement and The War on Reason
White nationalists march through Tennessee town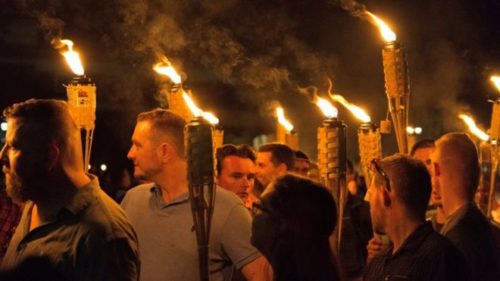 White nationalist and neo-Nazi groups took to the streets in two Tennessee towns on Saturday for so-called White Lives Matter rallies.
The rallies are being held in Shelbyville and Murfreesboro and have drawn hundreds of demonstrators and counterprotestors.
Local law enforcement officials urged residents ahead of Saturday to avoid the area where the rallies are taking place.
The rallies are being held by the Nationalist Front, a coalition of white nationalist, white supremacist and neo-Nazi groups. Included are the Nationalist Socialist Movement, the League of the South and the Traditionalist Workers Party — all of which are considered either neo-Nazi or neo-Confederate groups by the Southern Poverty Law Center.
Video posted to Twitter shows a group of the white nationalists marching in Shelbyville while carrying shields and chanting "closed borders, white nation, now we start the deportation."   thehill.com/blogs/blog-briefing-room/news/357643-white-nationalists-march-through-tennessee-town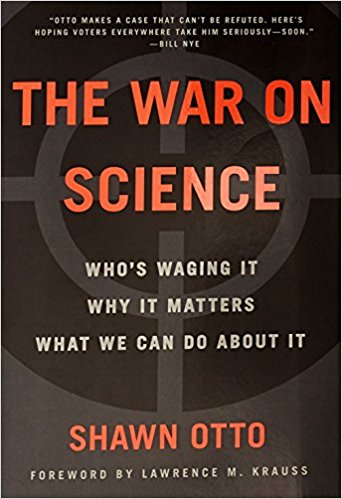 Solidarity for Never
History warns saps for Berni: The Mandela/SACP, ANC SELLOUT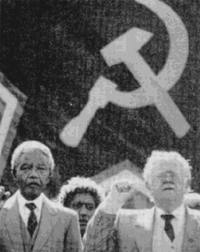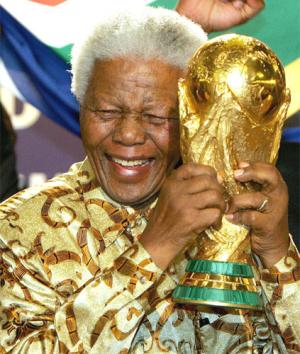 End of Apartheid in South
Africa? Not in Economic Terms
Political liberation has yet to translate into material gains for
blacks. As one woman said, "I've gone from a shack to a shack."
In the history of civil rights, South Africa lays claim to a momentous achievement — the demolition of apartheid and the construction of a democracy. But for black South Africans, who account for three-fourths of this nation of roughly 55 million people, political liberation has yet to translate into broad material gains.
Apartheid has essentially persisted in economic form.  This reality is palpable as turmoil now seizes South Africa. Enraged protesters demand the ouster of President Jacob Zuma over disclosures of corruption so high-level that it is often described as state capture, with private interests having effectively purchased the power to divert state resources in their direction. The economy keels in recession, worsening an official unemployment rate reaching nearly 28 percent.
Underlying the anger are deep-seated disparities in wealth. In the aftermath of apartheid, the government left land and other assets largely in the hands of a predominantly white elite. The government's resistance to large-scale land transfers reflected its reluctance to rattle international investors.
Today, millions of black South Africans are chronically short of capital needed to start businesses. Less than half of the working age population is officially employed.
The governing party, the African National Congress, built empires of new housing for black South Africans, but concentrated it in the townships, reinforcing the geographic strictures of apartheid. Large swaths of the black population remain hunkered down in squalor, on land they do not legally own. Those with jobs often endure commutes of an hour or more on private minibuses that extract outsize slices of their paychecks.
We never dismantled apartheid," said Ayabonga Cawe, a former economist for Oxfam, the international anti-poverty organization, and now the host of a radio show that explores national affairs. "The patterns of enrichment and impoverishment are still the same."  www.nytimes.com/2017/10/24/business/south-africa-economy-apartheid.html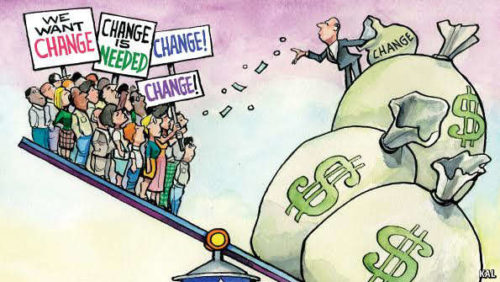 Desperate AFL-CIO hacks call for a break with "lesser of two evils" politics: Give us a New Shell in the Shell Game!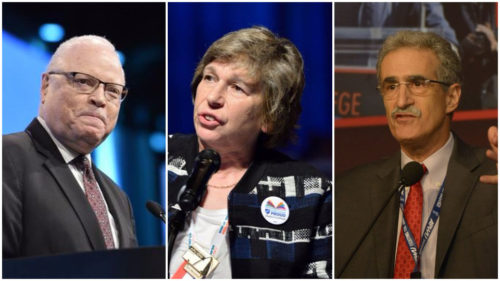 The AFL-CIO convention here passed yesterday a political resolution that calls for a break with "lesser of two evil politics" but came up short when it comes to projecting a clear path to how that will be accomplished.
"The time has passed when we can passively settle for the lesser of two evils," reads the main political resolution passed Tuesday by the AFL-CIO convention delegates. Lee Saunders, chair of the AFL-CIO's political committee and president of AFSCME, and Randi Weingarten, president of the American Federation of Teachers, introduced the resolution. They lead the labor federation's two largest unions. Convention managers yoked the resolution to another measure it also approved discussing a labor party, though not by name.
"For decades the political system has failed working people," Weingarten said. "Acting on behalf of corporations and the rich and powerful, the political system has been taking away, one after another, the pillars that support working people's right to good jobs and secure benefits."
The two measures, adopted October 24, followed a late Monday-evening meeting of supporters of reviving the Labor Party idea. It attracted about 50 delegates to an upstairs meeting room at the convention's lead hotel. Their contention: Both the Democrats and the Republicans are under corporate domination.  www.peoplesworld.org/article/afl-cio-calls-for-a-break-with-lesser-of-two-evils-politics/
Hey AFL CIO! Explain your rotten foreign policy!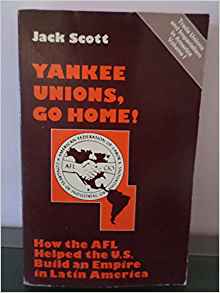 Yankee unions, go home: How the AFL helped the U.S. build an empire in Latin America (Trade unions and imperialism in America)
California Faculty Association grudgingly announces support for Calaveras Teachers, new tentative agreement
Sacramento — The California Faculty Association congratulates the Calaveras Unified Educators' Association (CUEA), which announced today that after four days of teachers striking, a tentative agreement with the Calaveras Unified School District has been reached.
The California Faculty Association has supported CUEA in its strike and unyielding efforts to improve teachers' working conditions and student learning conditions.
The following statement may be attributed to Jennifer Eagan, President of CFA:
"The California Faculty Association and our 28,000 members have stood beside the Calaveras Unified Educators Association throughout their efforts to secure a fair contract, and we're happy to see the strike end with a settlement that includes the improvements for our union colleagues. We know that students taught by Calaveras teachers become our students in the California State University system, and the hard work their teachers do in the classroom helps prepare our future students for success in the CSU. We are proud to be united with Calaveras teachers, and congratulate them in their efforts to improve the lives and working conditions of their members, and learning conditions for their students."  www.calfac.org/post/california-faculty-association-announces-support-calaveras-teachers-new-tentative-agreement?utm_campaign=CFA%20Headlines%20•%20October%2025%2C%202017&utm_medium=email&utm_source=bundle_and_blast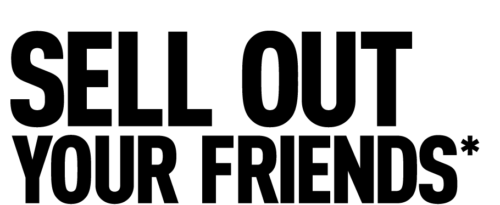 Florida Staff Union Is Keeping the NLRB Busy
The employees of the Pinellas Classroom Teachers Association are having a hard time negotiating a new contract with union management. They have filed unfair labor practice (ULP) complaints and formed informational picket lines.
The two sides finally returned to the bargaining table earlier this month. While some progress was made, it looks like there was some backsliding as well.
The Florida Staff Organization, which is the umbrella group for all employees of the Florida Education Association, filed another complaint with the National Labor Relations Board last week alleging that PCTA officers are engaged in making unilateral changes to the contract, "coercive actions (surveillance, etc.)" and "coercive statements (threats, promises of benefits, etc.)."
ULPs are often used as a negotiating tactic, but the PCTA staffers have already had one sustained. One would think union officers would be more adept at dealing with unions, but they haven't mastered it either.  www.eiaonline.com/intercepts/2017/10/27/florida-staff-union-is-keeping-the-nlrb-busy/?utm_source=feedburner&utm_medium=email&utm_campaign=Feed%3A+Intercepts+%28Intercepts%29
NEA: 8 Steps to Keep those dues flowing so the NEA bosses stay rich
Teachers unions in states that charge agency fees, including California, New York, New Jersey, Illinois, and more than a dozen others, will have to make immediate adjustments to their collective bargaining agreements with local school districts. The National Education Association issued to its highest ranking activists a list of "8 essentials to a strong union contract without fair-share fees."  www.the74million.org/article/union-report-8-ways-the-nea-plans-to-keep-power-money-members-if-scotus-ends-mandatory-dues/
Sellout  AFL-CIO Center for Empire and Capitalism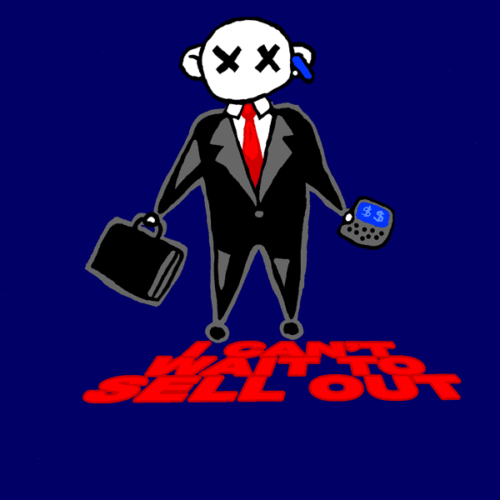 Solidarity Center
"The Solidarity Center receives funding from both public and private non-profit sources. Public sources include the U.S. Agency for International Development, the National Endowment for Democracy, the U.S. Department of State, and the U.S. Centers for Disease Control and Prevention. Private sources include the AFL-CIO and private foundations that support the Center's values and principles.
The AFL-CIO established the Solidarity Center in 1997. The Solidarity Center was created through the consolidation of four labor institutes: the American Institute for Free Labor Development, the Asian-American Free Labor Institute, the African-American Labor Institute, and the Free Trade Union Institute. The pre-existing institutes were merged by John Sweeney shortly after he became president of the AFL–CIO.
The AFL-CIO had worked internationally for many decades. With some funding from the OSS and CIA, it had worked to stop Communist movements in Western Europe after World War II.
In 2002, the Solidarity Center, the international arm of the AFL-CIO, received $154,377 from the United States National Endowment for Democracy to assist the CTV in Venezuela. Shortly after, the leader of the CTV, Carlos Ortega, worked closely with Pedro Carmona Estanga, the president of the Venezuelan Chamber of Commerce, to stage the failed Venezuelan coup of 2002.
Spy versus Spy
Lee Harvey Oswald's little green book shows JFK wasn't the real target
In the hours after the Kennedy assassination, after Lee Harvey Oswald shot and killed Dallas Police Officer J.D. Tippit and was identified as the president's assassin, a Secret Service officer named Mike Howard was dispatched to Oswald's apartment. Howard found a little green address book, and on its 17th page under the heading "I WILL KILL" Oswald listed four men: an FBI agent named James Hosty; a right-wing general, Edwin Walker; and Vice President Richard Nixon. At the top of the list was the governor of Texas, John Connally. Through Connally's name, Oswald had drawn a dagger, with blood drops dripping downward.
Special Agent Howard turned the address book over to the FBI and, ultimately, to the Warren Commission. Only some time later did he learn that the list with its hugely important insight into the killer's motive had been torn out of the book.
National Archives Release Files on John F. Kennedy's Assassination
• The federal government just released thousands of documents related to the assassination of President John F. Kennedy in 1963.
• The papers were posted online by the National Archives in compliance with a 1992 law requiring their release after 25 years.
• After a chaotic last-minute review in which intelligence agencies lobbied against full disclosure, the White House said it would take more time to process and release thousands more documents that were also supposed to be made public. It set a deadline of late April for the release of those documents.
Citing security concerns, Trump held back some of the documents.
The papers were being posted online by the National Archives and Records Administration in compliance with a 1992 law requiring their release after 25 years. But President Trump agreed to postpone the release of thousands more files that were supposed to be made public, pending a review that should end on April 26. www.nytimes.com/2017/10/26/us/politics/jfk-files.html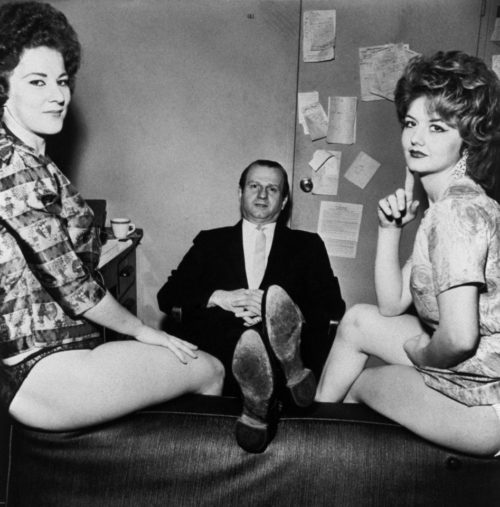 Sex parties, suicides and 'Kitty the Stripper' among clues that could unlock America's biggest whodunnit
The historic file dump shows FBI agents hunted a dancer named 'Kitty' who was associated with Oswald assassin Jack Ruby
THE long-awaited JFK files have revealed the FBI hunted a stripper named "Kitty" who was associated with nightclub owner and Oswald assassin Jack Ruby.
Agents hoped the mysterious woman could shed some light on the murky past of Ruby, who shot and killed Lee Harvey Oswald on November 24, 1963, two days after the President was murdered.
But in an explosive twist, investigators discovered that the dancer they were looking for may have committed suicide around two months before the assassination.
The file shows that agents were tipped off about the woman by another stripper known as "Candy Cane".
That informant told cops that Kitty was "an associate of Jack Ruby" which led agents following the tip to New Orleans.
It was there they spoke to Leon Cornman, an agent with the American Guild of Variety Artists in the state.   www.thesun.co.uk/news/4784144/sex-parties-suicides-kitty-the-stripper-jack-ruby-jfk-assassination/
JFK had a thing for blondes. Everyone knows about his affair with Marilyn Monroe; yet not as many know about Mary Pinchot Meyer, another beautiful, curvy blonde who gave JFK pause.
Like Monroe, Meyer too died young, murdered on a towpath in Georgetown, Washington, D.C. in broad daylight on October 12m 1964. More than 50 years later, her murder remains unsolved — but the holes in the story, her close CIA ties, and her affair with JFK have led many to believe that Meyer's life ended with a professional hit. A curiously involved, ornate, and clumsy hit — but a hit nonetheless.
Who was Mary Pinchot Meyer? What did she know? Why was she killed? And whose finger pulled the trigger — if there was really a gun involved at all?
Most women in 1960s Georgetown were more Jackie than Marilyn: white-gloved, tea-drinking, Pall Mall-smoking housewives whose Mad Men era coifs could always be seen at a PTA meeting.
Mary Pinchot Meyer existed outside of those appearances and expectations. An artist, she regularly carried a pouch of pot and acid with her, never ceasing to inspire fascination among the Georgetown elite.
Nevertheless, she'd married Cord Meyer — a CIA operative — in 1945. The two of them had three boys together and lived in Washington, D.C. where Cord, like many CIA agents, had a series of covers and aliases provided to him by places like Georgetown University and other safe houses. At home, Meyer painted and raised their boys.  all-that-is-interesting.com/mary-pinchot-meyer-murder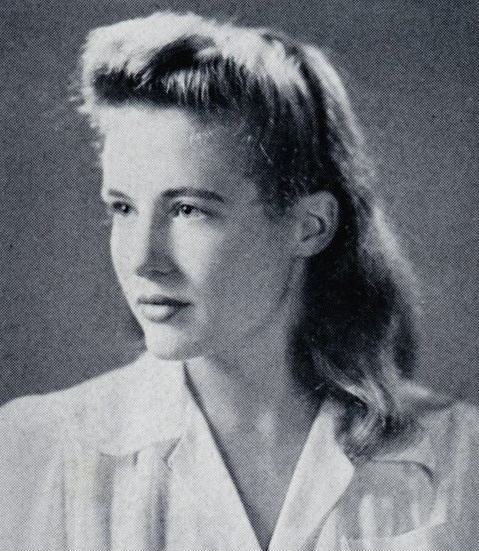 Documenting U.S. Role in Democracy's Fall and Dictator's Rise in Chile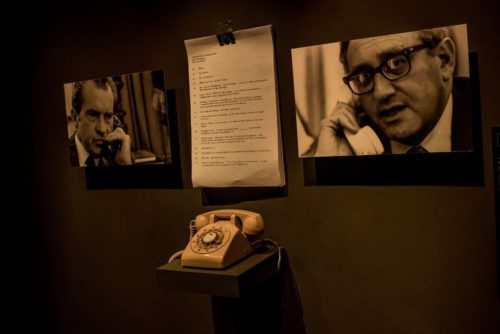 SANTIAGO, Chile — An old rotary phone rings insistently.
Visitors at a new exhibition at the Museum of Memory and Human Rights here in Santiago who pick up the receiver hear two men complain bitterly about the liberal news media "bleating" over the military coup that had toppled Salvador Allende, the Socialist president of Chile, five days earlier.
"Our hand doesn't show on this one, though," one says.
"We didn't do it," the other responds. "I mean, we helped them."
The conversation took place on a Sunday morning in September 1973 between former President Richard M. Nixon and his national security adviser, Henry Kissinger. The two men were discussing football — and the violent overthrow of a democratically elected government 5,000 miles away with their assistance.
For the exhibition, two Spanish-speaking actors re-enacted the taped phone call based on a declassified transcript.
The chance to listen in on the call is part of "Secrets of State: The Declassified History of the Chilean Dictatorship," an exhibition that offers visitors an immersive experience of Washington's intervention in Chile and its 17-year relationship with the military dictatorship of Gen. Augusto Pinochet. www.nytimes.com/2017/10/14/world/americas/chile-coup-cia-museum.html?emc=edit_tnt_20171015&nlid=2254121&tntemail0=y&_r=0https://www.theguardian.com/books/2017/apr/12/top-10-books-about-the-russian-revolution-tariq-ali
Did Trump just confirm the existence of a covert CIA program in a tweet?
President Trump took aim at the Washington Post in a series of tweets Monday night.
The president appeared to take issue with a Post article published last week that reported that Trump had decided to end a secret CIA program to arm and train Syrian rebels to fight the government of President Bashar Assad. The report stated that Russia had long wanted to see the program phased out, and that Trump's decision to do so reflected his desire to work more closely with Moscow.
But in responding to the Post article, which he claimed "fabricated the facts" on his decision to end the initiative, Trump appeared to confirm the covert program's existence.
The Magical Mystery Tour
1.8 Million in Priest Sex Abuse Settlements in New York
(ChurchMilitant.com) – Six victims of homosexual priestly sex abuse are receiving $1.8 million in settlements from the archdiocese of New York and the diocese of Brooklyn.
Attorneys announced the settlements on Wednesday. A total of eight priests were implicated in the lawsuit. One of the victims in the settlement is a woman, but the other five are men.
Commenting on the settlement, abuse survivor advocate Joelle Casteix told NY Daily News that the New York archdiocese's leadership has failed to even address the behavior of these abusive priests.
"They did nothing to tell parents," she asserted. "And they did nothing to reach out to the survivors for years. Cardinal Dolan should be ashamed of this."
Timothy Dolan is the head of the archdiocese of New York, and has been criticized for turning a blind eye to the sexual immorality of some archdiocesan clergy. In 2015 and 2016, Church Militant covered the story of Fr. Peter Miqueli, an active homosexual priest in the New York archdiocese who embezzled over $1 million from parishes to fund his lavish perversion. Only after national media attention was brought to bear on the scandal did Dolan's archdiocese ask that Miqueli step down. He has not been defrocked, however, unlike other clergy who committed far less heinous misdeeds.
When Michael Voris interviewed an anonymous source from the archdiocese on camera, the source said that sexual immorality is tolerated and normalized among priests in the archdiocese of New York.
The eight priests implicated in Wednesday's settlement were Msgr. John O'Keefe, Fr. Herbert D'Argenio, Msgr. Casper Wolf, Fr. Peter Kihm, Fr. Ralph Labelle, Fr. Francis Stinner, Fr. Richard Gorman and Fr. Gennaro "Jerry" Gentile. Three of these priests are dead, and the other five have left priestly ministry.
The six people receiving Wednesday's settlements were sexually abused by priests in separate incidents when they were young. The incidents of abuse span from 1959–1988. Many of the crimes are past the statute of limitation, meaning a criminal prosecution against the abusive priests is no longer feasible under the law, as too much time has passed. https://www.churchmilitant.com/news/article/1.8-million-priest-sex-abuse-settlement-in-new-york
Bronx abuse victim recalls horrors of being part of pervy priest's 'teen club'
Jimmy Halpin grew up an ace student who was so devoted to his Catholic faith that he slept on the floor the night before exams."So Jesus could sleep in the bed," said Halpin, who attended the St. Raymond's Boys School in the Bronx.At the age of 15, the Rev. Joseph Theisen entered Halpin's life.It was summertime in the early 1980s and Theisen quickly took a liking to young Jimmy. After that, Halpin's slide into tragedy did not take long.  www.nydailynews.com/new-york/bronx/bronx-abuse-victim-recalls-horrors-pervy-priest-teen-club-article-1.3592135
The Best and Worst Things in the History of the World
Aftermath of the World Series in Detroit 1968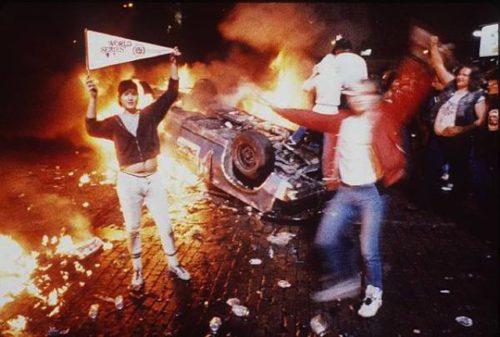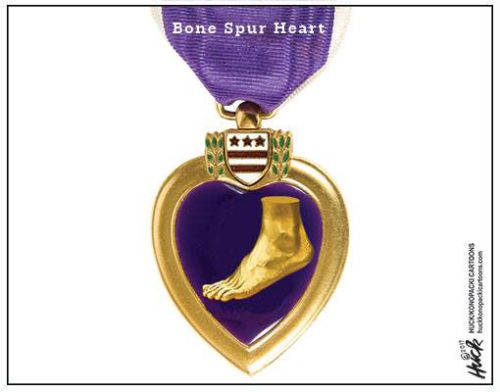 BBC Audio of "Ten Days that Shook the World"  www.bbc.co.uk/programmes/b098hpxl
NCAA Suspends Penn State Another 3 Years After Remembering Everything They Did https://trib.al/P7vkgWu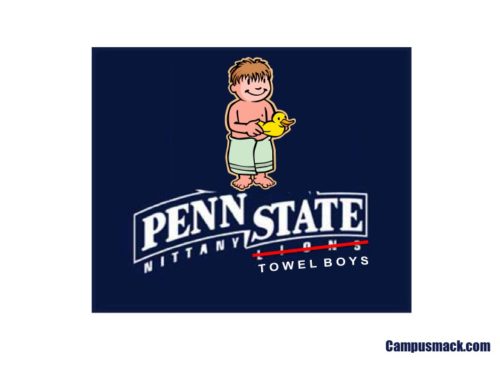 Best: The Monty Glaberman Archive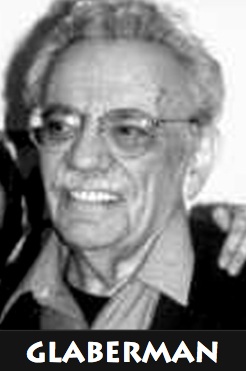 www.marxists.org/archive/glaberman/
So Long
Little Richard Remembers Fats Domino: 'He Could Make a Piano Talk'
What was special and unique about his piano playing?
Well, he was just a little, short guy with little, biddy hands, and he could make a piano talk. He could play anything. He's not just a banger. He could really play for real, you know?
How did he influence you as a piano player and as a singer?
He influenced me as an entertainer, period. I loved him. I loved his kids, his wife, I loved all of them. He was a good man. We were just real close friends, real close. His daughter would call me every weekend. I would talk to Fats and he would say he wanted to cook dinner for me. He wanted to cook gumbo.
What songs of his were your favorite?
I loved all of his songs. I used to like "The Fat Man," "Goin' Home," "Blueberry Hill." I loved all of Fats' songs. I don't know nothin' he made that I didn't like. www.rollingstone.com/music/features/little-richard-on-fats-domino-he-could-make-a-piano-talk-w510300