We Say Fight Back!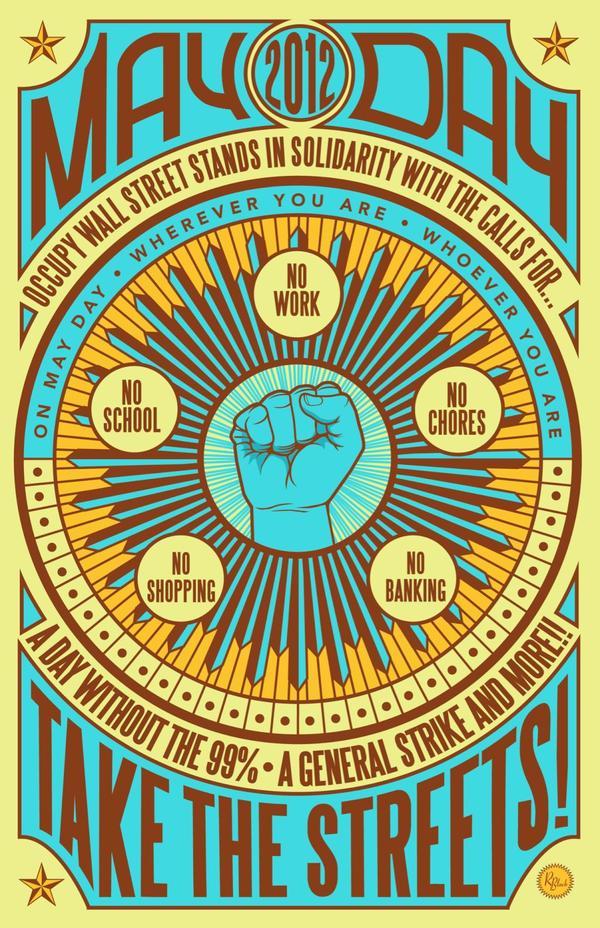 Susan Ohanian Will be a Keynote Speaker at the Rouge Forum Conference Susan's advocacy work keeps at its core her 20 years as a teacher. Her more than 300 essays on education issues have appeared in periodicals ranging from Phi Delta Kappan cover stories to The Atlantic, Nation, USA Today, Washington Monthly, Extra! (Fairness and Accuracy in Reporting), and numerous education journals. One of her 26 book on education policy and practice introduced the word Standardisto.
Although currently censored at the NCTE online discussion site, Susan's website received NCTE's George Orwell Award for Distinguished Contributions to Honest and Clarity in Public Language. She has delivered the annual MacClement Lecture for Excellence in Education, Queens University, Ontario, Canada, the Helen Oakes lecture at Temple University, and the Biber Lecture, Bank Street College, New York.
Susan notes that although she's been a featured speaker at both the International Symposium for the Educational Welfare in Seoul, Korea, and British Columbia Teachers' Federation events, her talk to the Progressive Caucus of the AFT was closed down by angry hoots from the audience.
Susan started a website to protest the passage of NCLB. She had hoped to shut it down by now, but things keep getting worse, so she persists.
Call for Proposals
Rouge Forum 2012
OCCUPY EDUCATION! Class Conscious Pedagogies for Social Change
June 22-24, 2012
Miami University
Oxford, OH
Proposals Due April 15, 2012
The Rouge Forum 2012 will be held at Miami University in Oxford, Ohio. The University's picturesque campus is located 50 minutes northwest of Cincinnati. The conference will be held June 22-24, 2012.
Proposals for papers, panels, performances, workshops, and other multimedia presentations should include title(s) and names and contact information for presenter(s). The deadline for sending proposals is April 15. The Steering Committee will email acceptance notices by May 1. (details rougeforum2012.wordpress.com/rf-2012-call-for-proposals/)
Kenya Strike Wins Public health workers have ended a nearly two-week strike over pay after reaching a deal with the government, which withdrew a threat to fire 25,000 members of the union, officials said on Thursday. The protest, which left patients without medical treatment, was the latest in a string of strikes to grip Kenya as soaring consumer prices have fanned widespread discontent. A spokesman for the union said the government promised to address the workers' demand for pay raises in July.   www.nytimes.com/2012/03/16/world/africa/kenya-health-workers-end-strike.html?emc=tnt&tntemail0=y
Thanks to Substance News for attention to the Rahm Video.
Smuggling Books to Tucson Barnstorming across the country with a caravan of writers and educators, Librotraficante founder Tony Diaz is bringing more than banished books to Tucson students this week.
In a city that has been bitterly divided by Tucson Unified School District (TUSD) Superintendent John Pedicone's excessive use of police force, the disgraceful confiscation of Mexican American Studies books in front of children, and the demoralizing language of ill-equipped school board members, Diaz and his merry band of "librotraficantes" are providing Tucson with a powerful "teaching moment": That books matter, and Tucson should be celebrating, not fearing or proscribing, literature from its students and teachers.     blogs.alternet.org/speakeasy/2012/03/16/beyond-tucsons-banished-books-and-metal-detectors-if-tony-diaz-were-superintendent-of-schools/
The Little Red Schoolhouse
USDA: We Won't Demand you feed Pink Slime to Kiddies, but hey, it IS Cheaper! After a public uproar sparked by a Houston mom's online petition, the U.S. Dept. of Agriculture on Thursday backed off the federal school lunch program's use of "pink slime" by letting school districts decide whether to accept the controversial beef product.
A groundswell developed over the "yuck factor" of the ground beef extended with filler that is made from beef renderings and treated with ammonia hydroxide. The USDA says the product is safe.
"USDA only purchases products for the school lunch program that are safe, nutritious and affordable — including all products containing Lean Finely Textured Beef," as pink slime is officially known, the department said in a statement.
"However, due to customer demand, the department will be adjusting procurement specifications for the next school year so schools can have additional options in procuring ground beef products," the statement said. "USDA will provide schools with a choice to order product either with or without Lean Finely Textured Beef."   www.mcclatchydc.com/2012/03/15/142124/usda-schools-can-opt-not-to-feed.html
Reproducing Class Rule–the Education Agenda is a Class War Agenda Instead of serving as a springboard to social mobility as it did for the first decades after World War II, college education today is reinforcing class stratification, with a huge majority of the 24 percent of Americans aged 25 to 29 currently holding a bachelor's degree coming from families with earnings above the median income.
Seventy-four percent of those now attending colleges that are classified as "most competitive," a group that includes schools like Harvard, Emory, Stanford and Notre Dame, come from families with earnings in the top income quartile, while only three percent come from families in the bottom quartile.   campaignstops.blogs.nytimes.com/2012/03/12/the-reproduction-of-privilege/
So Long LA and CA Schools About 19,500 pink slips were issued to public school teachers this week, which was the state's legal deadline to do so, according to an estimate from the California Teachers Assn.
The Los Angeles Unified School district issued 9,500 layoff notices, more than any other district in the state, according to the union. The district, California's largest, has laid off more than 8,000 teachers over the last four years but eventually hired many back.
While figures from some schools have yet to be compiled, so far 206 school districts have reported at least 19,500 notices being issued.
Dean E. Vogel, the union's president, said notices hurt not only teachers, but also families and the surrounding community. The state ranks 47th in the country in per-pupil funding and has cut $20 billion in public education funding to schools and community colleges in the last four years.     latimesblogs.latimes.com/lanow/2012/03/about-19500-public-school-teachers-recieve-pink-slips.html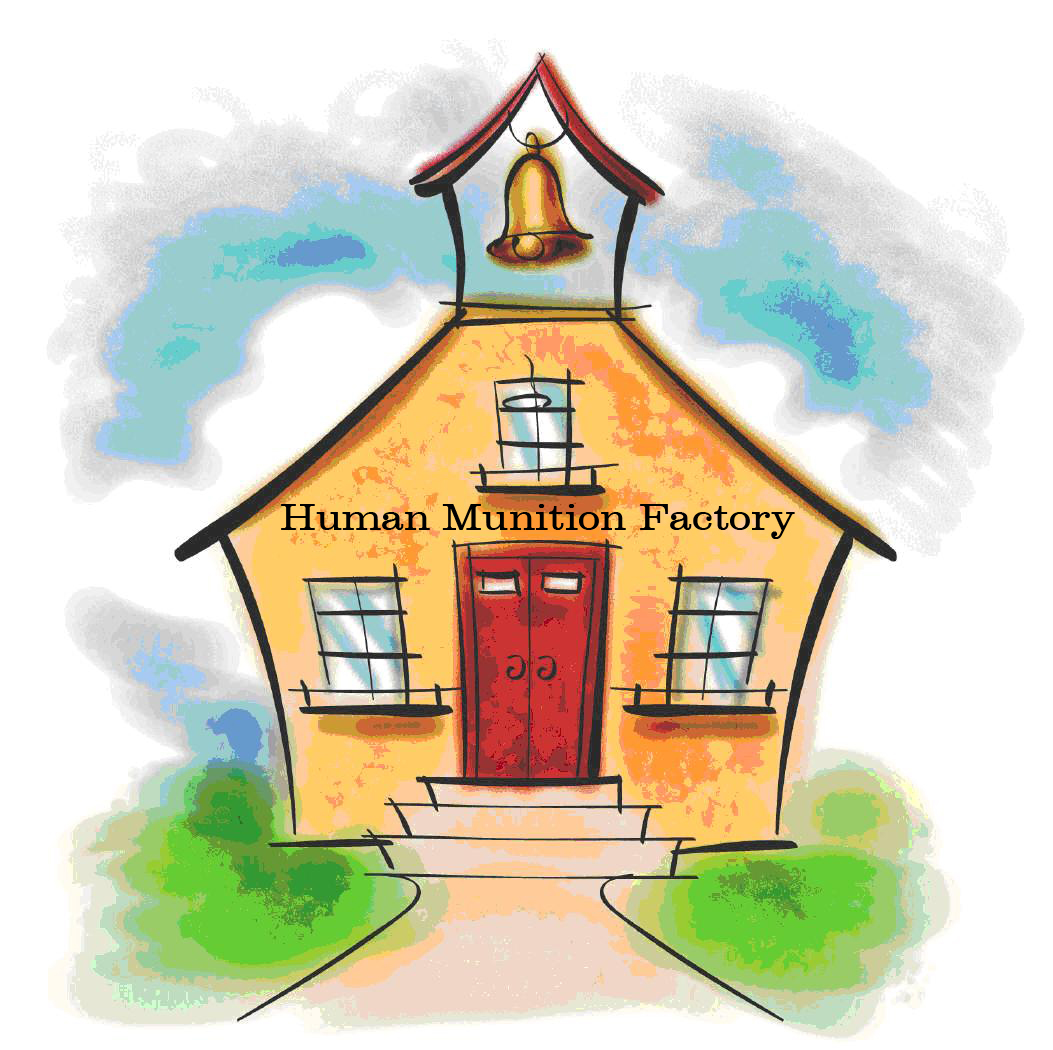 Failed ExBoss of KC Schools Moves to Demolish Whatever is Left of Detroit Schools Fifteen Detroit Public Schools will be taken over by the state and become laboratories this fall for Michigan's new recovery school system for low-performing schools.
Six DPS high schools and nine elementary-middle schools will come under the Education Achievement Authority — a new system created by Gov. Rick Snyder to turn around failing schools in Michigan — officials with the new system announced Tuesday at an EAA board meeting in Detroit.
An extended year calendar was approved for the EAA schools, increasing the number of days students are in school from 170 days or 1,098 instructional hours in the current schedule to 210 days starting this fall.   www.detroitnews.com/article/20120313/SCHOOLS/203130430/15-Detroit-schools-chosen-new-district-fall?odyssey=tab|topnews|text|FRONTPAGE
Aged Retiree From Collapsed Government Motors Paid another $250,000 to Wreck Detroit Schools The emergency manager of Detroit's financially troubled school district has agreed to stay beyond his initial one-year appointment.
Roy Roberts signed a contract on March 7 for another year because the Detroit Public Schools district is making gains, he said. The extension runs through May 16, 2013.
"We've made significant progress over the last 9½ months. It's extremely important that we continue to make this progress going forward to make sure DPS regains its position as a world class leader in public education," Roberts said Monday.
Roberts, a former General Motors executive, was appointed in May by Republican Gov. Rick Snyder as emergency manager. He became the district's second state-appointed manager since 2009.   Robert is paid $250,000 a year. www.detroitnews.com/article/20120312/SCHOOLS/203120376/
So Long White Folks. East Pointe (sic, once East Detroit) School shift A member of the East Detroit school board warns that his district's participation in a Michigan Schools of Choice program could lead to whites leaving the Macomb County community.
On Monday night, the East Detroit Board of Education voted 5-2 to open the district to neighboring Wayne County schools, including those in Detroit and Harper Woods.   www.detroitnews.com/article/20120313/SCHOOLS/203130412/1026/Eastpointe-school-board-member-warns-white-flight-from-Schools-Choice-decision
Austin Press: High Stakes Standardized Tests Suck Standardized achievement tests have long been a routine part of our efforts to measure the educational progress of students. In the distant past, testing days came and went with little notice or fanfare for students, parents and teachers alike. And in those days and times, the tests probably provided fairly accurate assessments of students' progress in learning from one year to the next.
But those days of relatively relaxed test-taking for students and limited stakes for school districts and teachers are long gone. Test-based accountability systems that attach weighty consequences to student test results for school district staff, teachers, students and public officials are becoming increasingly institutionalized in the education system. There are probably few other places where the stakes attached to these tests are as high as they are in Texas.  http://www.statesman.com/opinion/insight/standardized-tests-with-high-stakes-are-bad-for-2230088.html
Educational Psychology on the Big Tests Even psychologists who subscribe to more traditional views of human intelligence agree that current tests rarely tell the whole story. In Beyond IQ: A Model of Academic Competence and Motivation, educational psychologist and psychometrician Kevin McGrew who helped develop the WJ III IQ test asserts that a student's scholastic performance is linked to a variety of factors, only one of which is cognitive ability or IQ. Stating that cognitive ability only accounts for 40-50% of school achievement, he believes that factors such as motivation, attitude, social skills, learning styles, and behavior are other important determinants of student success. He therefore argues that the job of schools should be to have more influence on those non-cognitive (or conative) factors in children—those things that are "beyond IQ," and subject to intervention by educators.
This leads to another criticism of standardized testing—namely, that test scores do not accurately predict a student's future success   www.educationalpsychology.net/no-child-left-behind-and-the-debate-in-educational-psychology/
Georgia Moves against Bonuses For Test Cheats A Senate committee has passed a bill that would revoke bonuses for Georgia teachers who cheat on standardized tests.
The Democratic-backed legislation was approved unanimously by the Senate education committee Monday. It now goes to the full Senate for a vote before heading to the governor's desk.
Under current policy, teachers can receive bonuses or incentive pay based on the standardized test scores of their students.  http://onlineathens.com/local-news/2012-03-12/state-lawmakers-approve-bill-teacher-bonuses
Future Prezzie of USA, practicing election fraud, Arrested in CSU One of two candidates for student body president at California State University San Marcos has been arrested on several charges, including election fraud, officials said.
Matt Weaver, a junior business administration major, was arrested Thursday evening in a campus computer lab, said Margaret Lutz, a CSUSM spokeswoman.
Campus police found him "to be in possession of several devices that can be used illegally to capture the keystrokes of persons entering their IDs and passwords onto computers without their knowledge," Lutz said.
Weaver was arrested on suspicion of unlawful access to a computer or database, identity theft and election fraud – all felonies. He was booked into the Vista jail and bailed out about 4 a.m. Friday, said university police Lt. Bob McManus.http://www.utsandiego.com/news/2012/mar/16/campus-candidate-arrested-election-fraud-alleged/

The International Hot War of the Rich on the Poor
Remember the Intolerable Acts, one of the causes of the American Revolution?  The Administration of Justice Act, was aimed at protecting British officials charged with capital offenses during law enforcement by allowing them to go to England or another colony for trial…www.harlingen.isd.tenet.edu/coakhist/amrev.html#PRE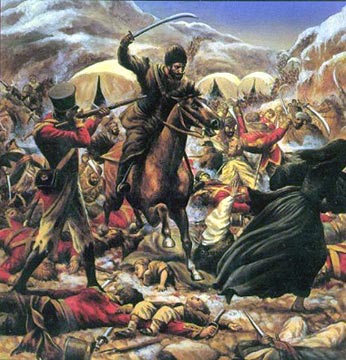 American Terrorist Invader Named The soldier suspected of shooting 16 Afghanistan civilians has been identified as Army Staff Sgt. Robert Bales, a U.S. official confirmed Friday.    http://www.latimes.com/news/nationworld/world/la-fgw-afghan-shooter-identified-20120316,0,4607040.story
Army on their Assassin Sgt who Killed 16: Nothing Really Wrong with His Background As the Army staff sergeant suspected of killing 16 civilians was flown out of Afghanistan, two military officials told McClatchy on Wednesday that investigators combing his medical records had found "no smoking gun" to explain the rampage.
The officials said that the suspect — a 38-year-old father who survived three tours in Iraq before deploying to Afghanistan in December — had no evidence of a serious traumatic brain injury or of post-traumatic stress, despite widespread speculation that those conditions were factors in the killing spree.   www.mcclatchydc.com/2012/03/14/141981/no-smoking-gun-in-afghan-rampage.html
The Impact of American Terrorism But when Mr. Samad, 60, walked into his mud-walled dwelling here on Sunday morning and found 11 of his relatives sprawled in all directions, shot in the head, stabbed and burned, he learned the culprit was not a Taliban insurgent. The shooting suspect was a 38-year-old United States staff sergeant who had slipped out of the base to kill.
The American soldier is accused of killing 16 people in all in a bloody rampage that has further tarnished Afghan-American relations and devastated Mr. Samad, a respected village elder whose tired eyes poured forth tears one minute and glared ahead in anger the next.    http://www.nytimes.com/2012/03/13/world/asia/us-army-sergeant-suspected-in-afghanistan-shooting.html?_r=4&ref=global-home
Marionette Karzai Out of Hand! Tells Obamagogue to Send Invaders to their Bases  (who will protect his heroin dealing brother now?) President Hamid Karzai insisted Thursday that the United States confine its troops to major bases in Afghanistan by next year as the Taliban announced that they were suspending peace talks with the Americans, both of which served to complicate the Obama administration's plans for an orderly exit from the country.   shift was at odds with a pledge offered just hours earlier by President Obama to stick to a 2014 withdrawal schedule for troops in Afghanistan. It also ran up against the Pentagon's stark assessment that Afghan security forces were not yet ready to take over control of the country.
Mr. Karzai's surprise announcement, which would confine American troops to their bases a year earlier than Mr. Obama proposed, was initially made at a Thursday meeting with Defense Secretary Leon E. Panetta, who spent a fraught two days here apologizing in person to the Afghan president for the massacre of civilians by an American soldier last Sunday at a village in Kandahar Province. Upon Mr. Panetta's arrival, an Afghan interpreter working for coalition forces crashed a stolen pickup truck near his plane.
Further fraying the United States' efforts to preserve some degree of control over its exit strategy from Afghanistan, Taliban insurgents announced Thursday that they had broken off preliminary peace talks with the Americans.  http://www.nytimes.com/2012/03/16/world/asia/taliban-call-off-talks-as-karzai-urges-faster-us-transition.html?nl=todaysheadlines&emc=edit_th_20120316
Did one single Rogue Soldier really do all that Killing ? Afghan President Hamid Karzai on Friday accused the United States of stonewalling an investigation into the killings of 16 Afghan civilians and suggested that more than one soldier may have been involved in the massacre.
Karzai's claims escalated once again the tensions between Kabul and Washington at a time of flagging support for the war from the U.S. and Afghan publics — and uncertainties over how to end it.    http://www.washingtonpost.com/world/12-turkish-troops-killed-in-chopper-crash-in-kabul/2012/03/16/gIQA3ZvzFS_story.html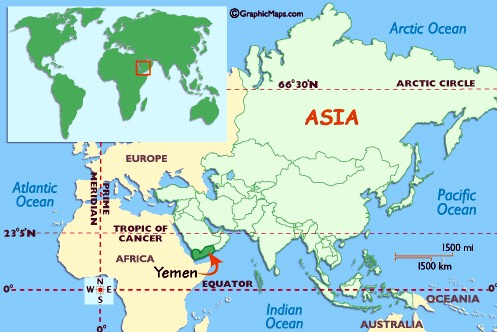 Yeman–Drone Strikes Kill 64 The strikes, which the Yemeni government says killed at least 64 people, centered around the Abyan Province, but also hit the Bayda Province. Officials termed everyone killed an "insurgent."
The US has declined to comment on any of the strikes, and has been largely silent on Yemen since early this month when they confirmed that US ground troops were attacked in Aden, an odd confirmation since the US had never announced sending ground troops to Yemen.  http://news.antiwar.com/2012/03/12/yemen-us-drone-strikes-killed-at-least-64/
Tomgram on the Imperial Presidency as Sole Warmaker on the World The president had offered a new definition of "aggression" against this country and a new war doctrine to go with it. He would, he insisted, take the U.S. to war not to stop another nation from attacking us or even threatening to do so, but simply to stop it from building a nuclear weapon — and he would act even if that country were incapable of targeting the United States. That should have been news.   www.tomdispatch.com/post/175514/tomgram%3A_engelhardt%2C_war_as_the_president's_private_preserve/#more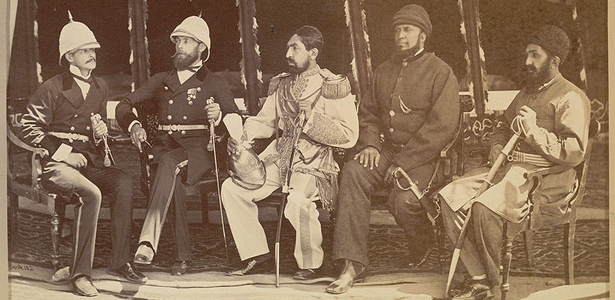 Above, British and Afghan leaders meet to sign the Treaty of Gandamak in 1879 (they never learn)
The Drones are Already in the Homeland t it's easy to imagine how drone surveillance could begin to violate civil liberties. Drones will enable far stealthier and more sophisticated surveillance over a far greater range than police helicopters ever could. Did we mention that some drones can intercept communications? Or peer through windows? Or that, someday soon, they could be equipped with facial- recognition technology?
Recreational drones are largely unregulated, save for the FAA's modest guidance for model airplanes. A jilted lover stalking an ex might find one useful. So might a drug dealer, an unscrupulous tabloid reporter or a helicopter parent (quite literally now). So might a terrorist. They're all free to construct one in their garage.
The market for unmanned aircraft seems likely to grow. Congress recently increased research and development financing for drones by about 16 percent, to $2.02 billion in fiscal 2012, according to Bloomberg Government data. The Defense Department said it may continue to increase drone funding even as it scales back other programs. Only 1 percent of the 18,000 or so local law-enforcement agencies in the U.S. have access to a manned aircraft; many more will find uses for the far-cheaper unmanned variety.   www.bloomberg.com/news/2012-03-14/drones-in-u-s-need-to-fly-within-privacy-rules-view.html
Army Suicides Up Eighty Percent The number of suicides in the U.S. Army rose by 80 percent after the United States launched the war on Iraq, American military doctors reported on Thursday.
From 1977 to 2003, the tally of Army suicides had trended slightly downwards, and was far below civilian rates.
But it started to curve upwards in 2004, the year after the U.S.-led invasion, according to their analysis, published in the British journal Injury Prevention.
In 2008, 140 Army personnel committed suicide, a figure 80 percent higher than in 2004 when measured in "person-years," a benchmark used by health experts, and much higher than in civilian society, it found.  http://www.military.com/news/article/army-suicides-up-80-percent-since-iraq-war-start.html
Another Navy Commander Removed The Navy has fired the commanding officer of the amphibious ship San Diego, which was set to sail today from a Mississippi shipyard for San Diego.
Cmdr. Jon Haydel was relieved of command while allegations of personal misconduct are being investigated.     www.utsandiego.com/news/2012/mar/13/navy-fires-co-new-ship-san-diego/
The War Resisters League Yearly Poster (and explanation) on the Cost Of War www.warresisters.org/sites/default/files/FY2013piechart-english-color_0.pdf
Below by George Gitoes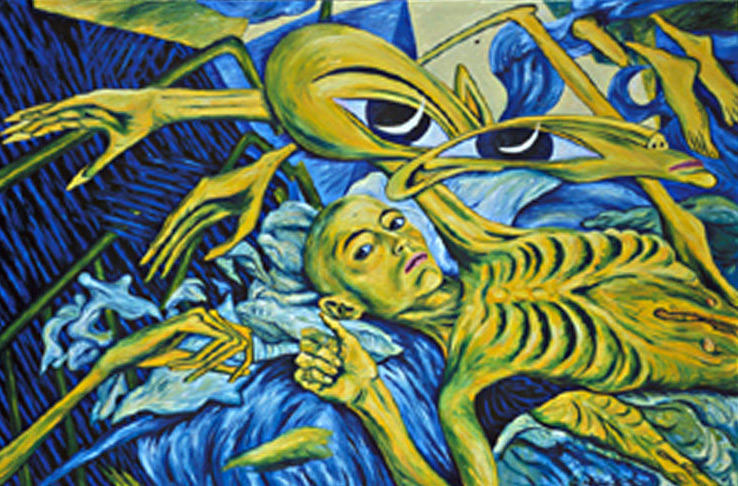 The International Economic War of the Rich on the Poor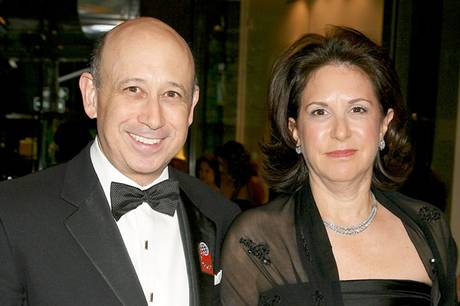 above, Goldman Sach's Blankfein who claims to do God's work
Holy Crapereeeno! Goldman Sachs is Running a Bunch of Ponzi Schemes and Selfish snobby Scams! TODAY is my last day at Goldman Sachs. After almost 12 years at the firm — first as a summer intern while at Stanford, then in New York for 10 years, and now in London — I believe I have worked here long enough to understand the trajectory of its culture, its people and its identity. And I can honestly say that the environment now is as toxic and destructive as I have ever seen it.   www.nytimes.com/2012/03/14/opinion/why-i-am-leaving-goldman-sachs.html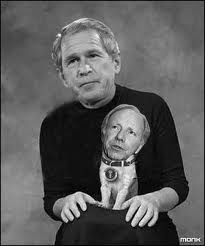 New Brit Lap Poodle Arrives in the Real Mother Country, Sucking Up  (or not) Finally, a conservative who likes President Obama.
And he's not just any conservative, mind you. He's a capital-C Conservative, British Prime Minister David Cameron. On his official visit to Washington, the Briton could not say enough good things about his American host.   On Iran: "The president's tough, reasonable approach has united the world."
On Libya: "Mr. President, Barack, about Libya . . . none of that would have been possible without the overwhelming support and overwhelming force that the United States provided in the early stages of that campaign — what you promised you would do."
On Afghanistan: "I think the U.S. surge . . . had a transformative effect."
On Syria: "Our teams work incredibly closely together on this issue." The prime minister even defended Obama's slow progress on debt reduction: "Actually, if you look at the U.S. plans for reducing the deficit over coming years, in many ways they are actually steeper than what we're going to be doing."
All that was missing was for Cameron to cut a campaign ad for Obama — and he just about did that, too.    http://www.washingtonpost.com/opinions/david-camerons-special-relationship-with-president-obama/2012/03/14/gIQAj0DnCS_story.html
Beware the Waterfall Fiscal Crisis Ahead, December 2012 (more class war from above)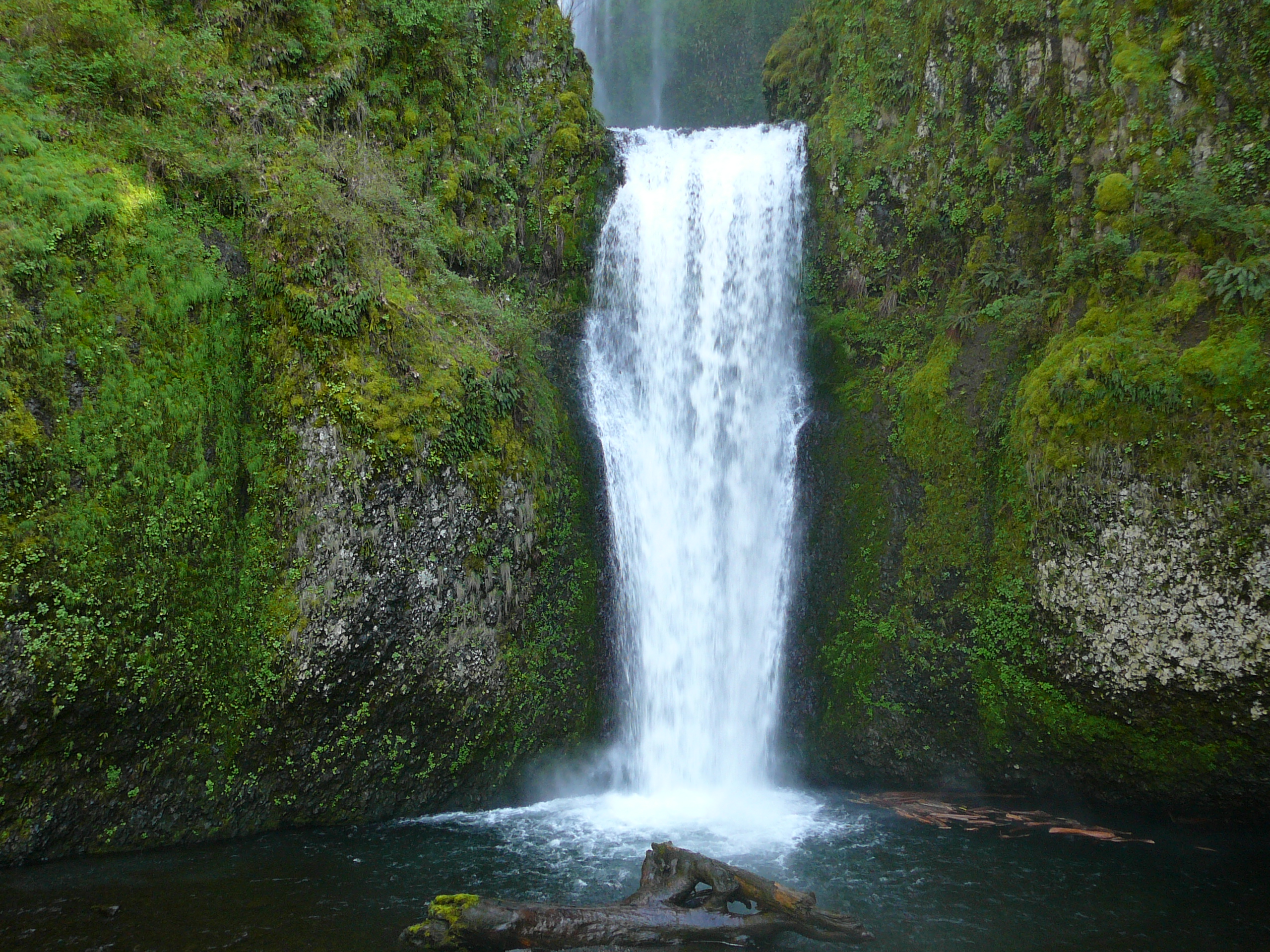 79,000 South Carolinians to Lose Jobless Benefits Extended federal unemployment benefits are being phased out for almost 80,000 jobless workers in South Carolina despite the state's high 9.3 percent jobless rate.  http://www.mcclatchydc.com/2012/03/16/142165/79000-unemployed-south-carolinians.html
Witless Oprah Hugs Obamagogue with Other Parasites  to tune of $5 Million President Barack Obama, turning full attention to his re-election campaign, aimed to raise more than $5 million today with fundraisers in his adopted hometown of Chicago and then Atlanta, where Oprah Winfrey joined with other wealthy donors.
Obama arrived in Chicago as two of the Republicans who want to challenge him in November, Mitt Romney and Rick Santorum, also had Illinois campaign events before the state's March 20 presidential primary.   www.bloomberg.com/news/2012-03-16/obama-aims-to-raise-5-million-with-stops-in-chicago-atlanta.html
The Emergence of Fascism as a Popular Mass Movement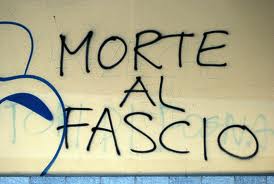 All the structures of fascism are in place:
*the very real promise of perpetual war and war means work–jobs,
*deepening segregation and racism popularized,
*mass color coded incarceration leading to the deprivation of all civil rights when "freed."
*the continued use of black ops prisons that are unknown, and Guantanamo, the torture center we know,
*official mysticism elevated by the election (and Satan, of course, plus Magic Underwear, when are their speeches not glossolalia?),
*the eradication of whatever civil liberties may have existed (NDAA followed the Patriot Act),
*the extension of the spy and surveillance services into every aspect of life,
*the corporate state financial and auto bailouts which socialized loss and continued the capitalization of profits (an irreversible move, like the Afgan invasion, that cut the legs off of the working class youth of the US and underlined the reality of a corporate state),
*the relentless calls for all class unity (Mitt and Obamagogue),
*a military become a praetorian guard, isolated from the citizenry, filling up with Nazis, religious fanatics, and corruption (drug dealing rampant),
*spectacles heaped on spectacles and transparent diversions (Konyi vs the farcical Invisible Children),
*multiple alliances with openly fascist regimes (Kazakhstan, et al) and false praise for other fascists (Putin via Hlllbillary)
*the CIA no longer an intelligence agency but the President's private army with a secret budget,
*a society writhing in the glorification of violence, and its normalcy—and seething with anti-communism from all angles, Gates to the saps running OWS.
*a multi-pronged assault on the working class, hitting those with the least inherited wealth first and worst,
*a powerful propaganda machine matched by opportunistic liberals, fake radicals, and sects who play the organs on their own.     richgibson.com/taxfight.htm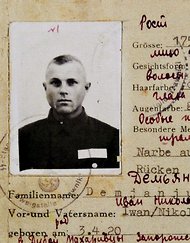 Dead Nazi Sobibor Guard Demjanjuk Nazi hunters and protesters who had demonstrated outside his home for years had no doubts. Nor did the Justice Department. Mr. Demjanjuk, stripped of his citizenship in 1981, was deported to Israel, where witnesses and an identity card of "Ivan the Terrible," a sadist who had murdered thousands of Jews at Treblinka, had turned up. The photograph on the card bore a striking resemblance to Mr. Demjanjuk.
He was placed on trial, convicted in 1988 of crimes against humanity and sentenced to be hanged. But five years later, the Israeli Supreme Court overturned the conviction when new evidence showed that another Ukrainian was probably the notorious Ivan. Back in America, Mr. Demjanjuk regained his citizenship, only to have it revoked again as new allegations arose.
Deported to Germany in 2009, Mr. Demjanjuk, suffering from bone-marrow and kidney diseases, was tried in a Munich court on charges in the killing of 27,900 Jews at the Sobibor camp in German-occupied Poland in 1943. In the nearly seven decades since 250,000 people were put to death at Sobibor, no surviving witnesses, even those who had been shown photographs, could place him at the scene.
Solidarity Fornever
AFL-CIO Pigs Endorse Obamagogue The AFL-CIO formally endorsed President Barack Obama's re-election bid Tuesday, saying it would mount a vast door-to-door effort for Democratic candidates in response to the flood of outside political money that conservative groups are pouring into the campaign.   Union leaders have said they plan to spend more this election cycle than the $400 million they say they spent helping elect Obama and other Democrats in 2008.
AFL-CIO President Richard Trumka said unions are more enthusiastic about Obama than they were a year ago, when Obama was mired in a debate with House Republicans over deficit reduction and didn't seem focused on job creation.
"I think he's made a complete pivot," Trumka said of Obama.  http://www.washingtonpost.com/politics/afl-cio-endorses-obama-mounts-vast-door-to-door-ground-support-for-democratic-candidates/2012/03/13/gIQA5io59R_story.html
Below, Obamagogue Manipulates his procurer, Rich Trumka, who gets paid and passes along lies.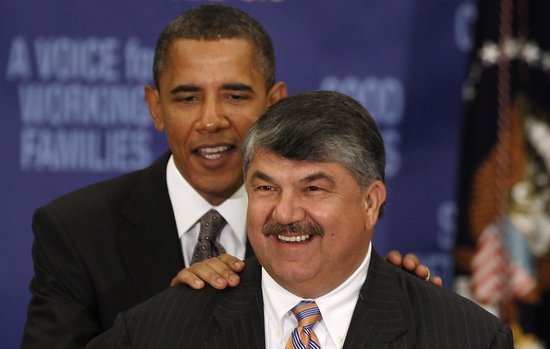 John Marciano on the AFT Obamagogue Endorsement soon to appear in Suny Cortland Newsletter
Randi Weingarten, President of the American Federation of Teachers, recently discussed the AFT's Executive Council endorsement of Barack Obama for president. She reviewed the lengthy process it entailed and the specific reasons for the decision. The endorsement was entirely devoted to domestic issues – though without any mention of Obama's massive bailout of Wall Street and corporations. In the 390-second statement, Weingarten also did not utter a single word about Obama's foreign wars and his destruction of the Constitution. Not a word about the wars and drone attacks in Afghanistan, Iraq, Libya, Pakistan, Somalia and Yemen that violate international war; not a word about Obama signing the National Defense Appropriations Act (NDAA) which grants him the right to indefinitely detain without trial "terrorism" suspects who are U.S. citizens; and not a word about the trillions of dollars these wars will take from our treasury (New York's share of the ultimate costs for the Afghan and Iraq wars alone will be some $252 billion).
As Katha Pollitt argued in The Nation (February 6, 2012), Obama's "refusal to prosecute the architects of torture in the previous administration [has] meant that those policies were never confronted, debated and decisively rejected, and the people who put them in place and carried them out were never called to account…. That the president can now order the assassination of US citizens anywhere in the world has now become part of the national wallpaper. It's the way we live now." But that's ok with Randi Weingarten and the AFT Executive Council.
The president of the largest labor union in the country endorses a war-mongering president that calls upon yet disgraces the memory of Martin Luther King, Jr. – who in 1967 described the U.S. as "the greatest purveyor of violence in the world" (April 4, Riverside Church, NYC, "Beyond Vietnam: A Time to Break Silence"). There was not a whisper of regret or shame from Weingarten over the violence and devastation the Obama administration has committed around the world.
Scholars have documented the long and sordid AFT history of support for U.S. violence abroad, especially under the leadership of Albert Shanker, who along with George Meany and the AFL-CIO endorsed the destruction of Vietnam; this history includes the AFT swallowing Bush-Cheney lies prior to the invasion and occupation of Iraq in early 2003 – when it argued that the Hussein regime posed "'a unique threat to the peace and stability of the Middle East' and the national security interests of the United States."
What would it have taken for Weingarten and the AFT Executive Council to speak on behalf of those who have been killed, injured and made refugees under Obama's militaristic foreign policies? Not much. But they could not do this and thus remain a moral disgrace and apologists for war crimes throughout the world.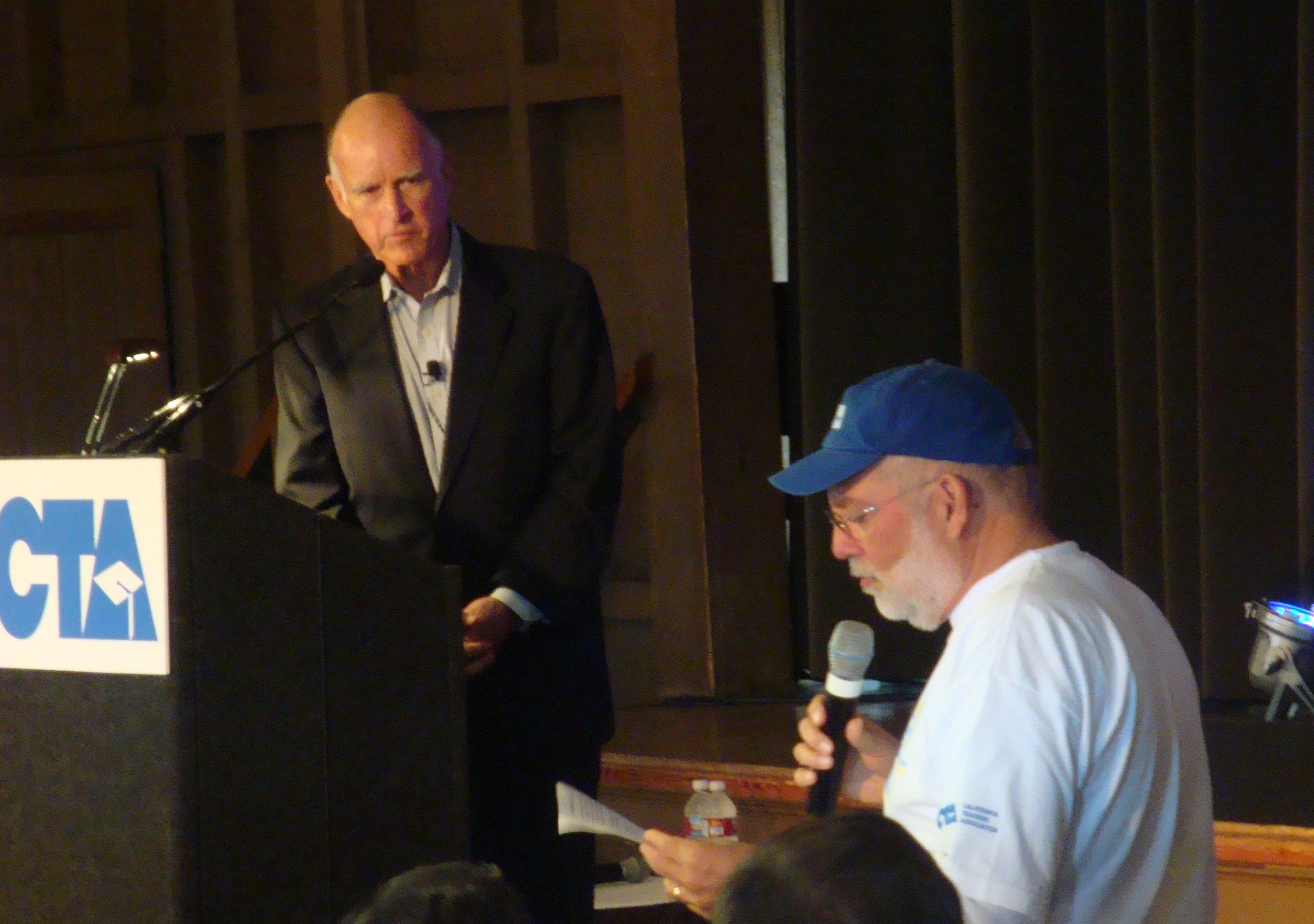 CTA boss Dean Vogel gets Dancing instructions from Governor Brown
AFT Leader Denounces CFT Betrayal on Tax Scam
Dear Colleagues,
I am extremely disappointed to have to inform you that our statewide CFTPresident Josh Pechthalt and Secretary/Treasurer Jeff Freitas unilaterally, and without any prior consultation with our CFT Executive Council (of which I am member), cut a deal with the Governor to stop collecting signatures on the Millionaires' Tax.
They are under the delusion that the "compromise" offered by the Governor to reduce the sales tax component of his proposal from 1/2cent to 1/4 cent, along with increasing the tax on those earning over $1 million to 3%, would make the Governor's initiative palatable enough to the voters to pass. The reality is, whether it's a 1/2 or 1/4 cents ales tax, any proposal that raises taxes on all voters in this economy is domed for defeat. I say this not just based on my"gut" or a "hunch" which is apparently what theGovernor admitted drove the writing of his initiative, but on eight statewide polls, and dozens of focus groups we conducted throughout theState.
Locally, your AFT Guild leadership is sickened to learn of this back room deal. One of our AFT student interns summed it up best when he stated:
"I hope I'm not the only one who feels kind of used after all of this, like we were just pawns in some game played by guys in fancy suits. We all put ourselves on the line to make this thing happen — and we were doing it too! I know I felt like I was a part, if just a small one, in creating real, concrete change. To then have our legs cut out from under us, well it leaves me feeling sick to my stomach, and more than a little ashamed– as though I lied to all the people I tried to sell on this measure."

In order to get the so-called"compromise" measure qualified for the ballot, they will need to write the new initiative, send it to the Attorney General's office to be approved and receive the Title and Summary that goes at the top of the initiative petition signature forms, and then begin collecting signatures starting from scratch. None of the signatures collected to date can be used for this new "compromise" plan. It should also be noted that with so little time remaining to get the initiative qualified,no initiative has ever qualified in this short of time period-ever.
If that's not enough to make you doubt the viability of this brilliant "compromise" plan, here's what was reported in the LATimes yesterday afternoon:
"[Senate Leader] Steinberg said Brown will continue to gather signatures on his original measure — which includes a half-cent sales tax hike for four years and a smaller, five-year upper-income tax increase — "as an insurance policy" in case the new measure cannot gather the signatures in time. Steinberg said the [CFT]teachers' federation has agreed to drop its tax initiative, which would have raised taxes on incomes of only $1 million or more.
Do you feel as if we have just been played for fools? That's because we have. Words can't describe how disappointed we are here locally in our CFT leadership's lack of resolve to do the right thing for all Californians in general, and for the labor movement specifically.

What's our prediction of what will make it to the ballot and the consequence? The "compromise" initiative won't gather the required number of signatures in time (surprise) so the Governor's original plan will be the only measure making it to the ballot. It will fail, just as his brilliant strategy to secure four votes in the legislature last year for a tax extension miserably failed, and we will all suffer another round of devastating cuts as a result. That means more class sections cuts, a continued hiring freeze, and an evengreater budget deficit for each District to try to manage.
This is why leadership, and elections, matter. If you have strong visionary leaders who truly care about the people they serve, and not their own egos and agendas, you can make real social progress. Unfortunately, because of the utter lack of will at the State level, from the Governor, from the leaders of other unions who lined up behind him only to to curry favor regardless of the demerits of his proposal, and ultimately our own CFT leadership who sold us out, hundreds of thousands more Californians will feel real economic pain due to the ego driven actions of our "leaders" in Sacramento.
It's a sad day for progressive unionism, and I have to say that today I am ashamed to be a member of the CFT.
Sincerely,
Jim
Jim Mahler, President
AFT Guild, Local 1931
San Diego & Grossmont-Cuyamaca
Community Colleges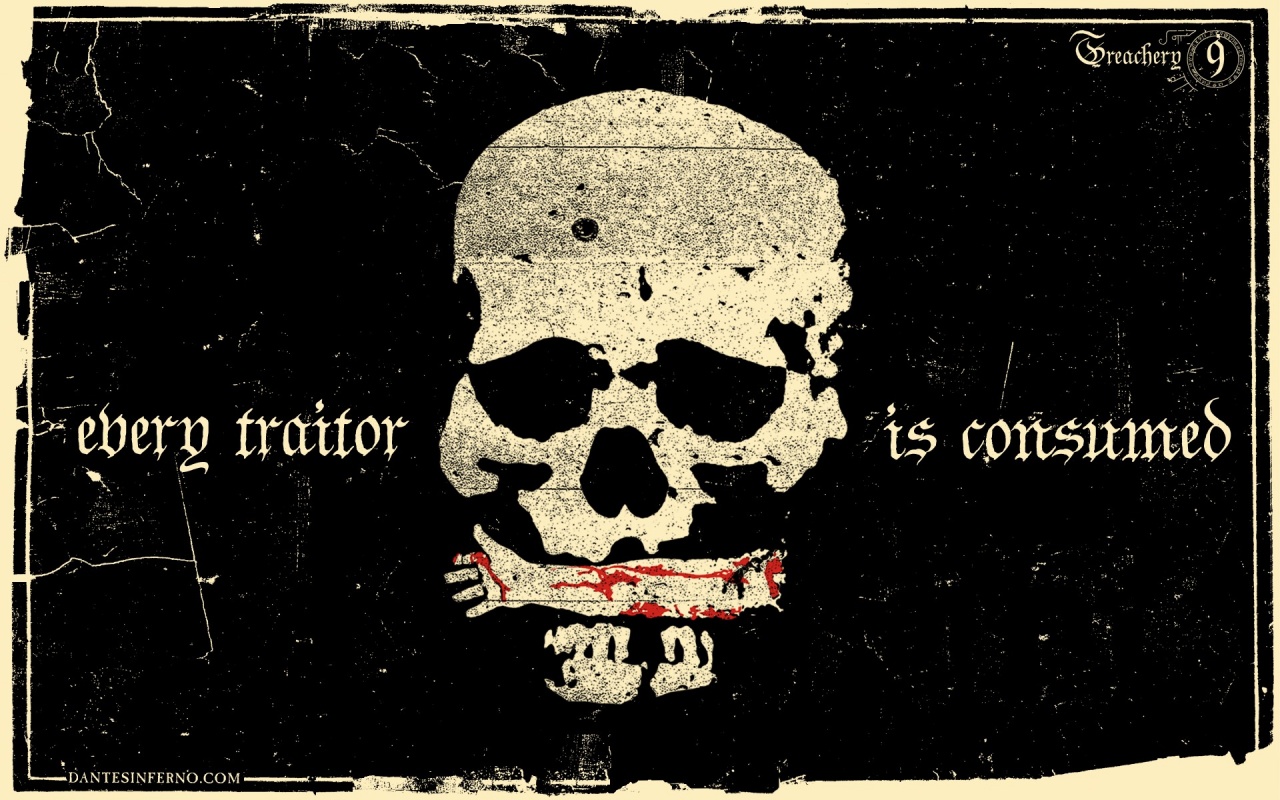 Jeffrey Perry vs Racist NYC AFT The United Federation of Teachers leadership's support for mayoral control today follows from the Unity Caucus' longstanding opposition to community control and affirmative action, which dates from the late 1960's and the 1968 strikes in particular but which of course has much deeper roots in US history. Support for the mayoral dictatorship follows a 30-year effort by the UFT to control community school boards and defuse and discredit Black and Latino teacher, parent and community leaders who do not accept UFT leadership.
A positive alternative to the current leadership's continued support for mayoral control is in the immediate self interest of the large majority of active union members, the large majority of students, parents, and the working class people of New York City   …The rationale for decades of trade offs, givebacks, and betrayals is always that "it could have been worse" and "we did the best we could." The alternative to capitulation and triangulation is a mass based resistance that shifts the balance in the favor of the people. The UFT's historic opportunism and dogged defense of its legacy leaves them stuck in their own quagmire even while individual leaders may privately admit the inadequate defensive posture which the union currently finds itself in. It is here that an opposition may play a legitimate and positive role by speaking the unspeakable, breaking ranks with a self-defeating white supremacist legacy. In short to show how and why it is in the immediate self-interest of the large majority of the membership to stop acting "white" and join in a people's movement to end the mayoral dictatorship and create a credible defense against attacks from the white oligarchy.   www.jeffreybperry.net/blog.htm?post=844261
San Diego EA Shoves Exec Director Aside (too much unionism there?) Craig Leedham, the outspoken and controversial executive director of the San Diego Education Association, is no longer working at the union's headquarters in Mission Valley.
The union confirmed Tuesday afternoon that Leedham had been placed on leave. "San Diego Education Association Executive Director Craig Leedham is on paid administrative leave. It is inappropriate for further comment at this time about what is an internal matter," President Bill Freeman said in a brief statement.   www.voiceofsandiego.org/education/article_1c4c35a4-67c3-11e1-ae96-001871e3ce6c.html
Michigan: So Long Checkoff? HB 4929 passed the Senate Reforms and Restructuring Committee on Wednesday morning. Later that day, it passed the full Senate and was concurred in by the House the same afternoon. It has been presented to the Governor for signature and it's assumed he will sign the legislation.
This bill prohibits school districts from collecting union dues from employees. If a collective bargaining agreement was in place that allows for the collection of union dues, the district may continue that practice until the expiration of that agreement. MASB testified in both the House and Senate against this bill as it's unnecessarily divisive and further erodes local control. Currently, payroll deduction of dues is a management prerogative that provides a convenience for employees.
It also requires that by March 1 of each year, every exclusive bargaining representative in the state (representing public employees) must file an independent audit of all expenditures attributing the costs of collective bargaining, contract administration and grievance adjustment to MERC. The commission shall make the audits available to the public on their website. For fiscal year 2011-12, $100,000 is appropriated to MERC for the costs of implementing this subsection. mymassp.com/content/union_dues_collection_ban_heads_gov_snyder
Anon's Rat Won't Face Charges Hector Xavier Monsegur, a hacker with the group Anonymous cooperating in a U.S. probe, won't face prosecution on charges including attempted drug- dealing and illegal gun possesion, according to a plea deal.
The agreement, made public today, stated Monsegur, 28, won't face federal charges for hacking the website of an online casino, trying to sell five pounds of marijuana, receiving stolen property and gun possession.    http://www.bloomberg.com/news/2012-03-08/-anonymous-hacker-sabu-worked-around-the-clock-to-aid-u-s-crime-probe.html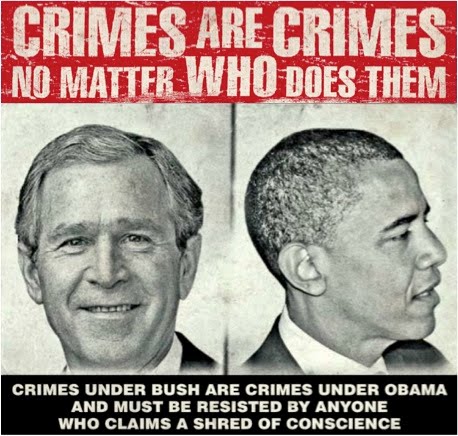 The Konyi Invisible Children (visible rich white liberals–look at us and send us money!) Spectacle Invisible Children's call for international intervention to bring Kony to justice clearly aligns with the decision of the Obama administration last October to send about 100 "advisors," mostly special forces troops, to Central Africa to help track down the LRA. U.S. troops are now stationed in Uganda, Congo, South Sudan, and Central African Republic.
Back in October, when the United States sent advisors, Sen. John McCain (R-Ariz.) denounced the LRA as "one of the most horrible groups to ever inhabit the earth" but also provided words of warning about the intervention: "I remember Somalia. I remember Lebanon. We've got to be very careful about how we engage. This slippery slope thing could happen there."   reason.com/archives/2012/03/14/kony-2012s-old-fashioned-war-propaganda
Invisible Children Hustlers as Ripoffs That's when a documentary from Invisible Children called "Kony 2012" about a warlord in Africa exploded across social media and Grant began hearing from from friends who thought they recognized her bracelet in the film.
Stamped metal bracelets are not uncommon in hobby jewelry circles. But the "Kony 2012" bracelets being sold by Invisible Children for $10 are strikingly similar to Grant's, even in the packaging. They are so popular the charity has them on back order.
Grant believes the San Diego-based charity, which raises awareness of strife in Africa, stole her idea.   www.utsandiego.com/news/2012/mar/15/bracelet-maker-says-invisible-children-took-her-id/?page=1#article
Konyi Wins A Round in San Diego Oops! Jason Russell, 33, one of the co-founder for Invisible Children was detained in Pacific Beach, Calif. on Thursday for being drunk in public and masturbating, according to San Diego Police Department.
NBCSanDiego.com is reporting that Russell, 33, was found masturbating in public, vandalizing cars and possibly under the influence of something, according to Lt. Andra Brown.
Brown said Russell was acting very strange. NBC News reports that Russell was taken into custody.    www.freep.com/article/20120316/NEWS07/120316058/Police-pick-up-Invisible-Children-co-founder-Jason-Russell?odyssey=tab|topnews|text|FRONTPAGE
CFR Take on Invisible Children's Counterfeit Campaign people living in LRA-affected regions have been quick to criticize KONY 2012 as simplistic and naïve. The flash movement's message, so the feeling goes, neglects local realities of past and present. Ugandan bloggers, opposition politicians, and victims have spoken out. For example, the leader of the Ugandan Democratic Party, Norbert Mao (who appears in the KONY 2012 video), has pointed to the lack of attention given to atrocities committed by the Ugandan army, and the blogger Rosebell Kagumire has taken issue with the idea that the good guys — "the mighty West" — must save Africa from one bad guy. Meanwhile, Victor Ochen, who grew up in a northern Ugandan displacement camp and now runs the African Youth Initiative Network, has argued that the solution that Invisible Children offers will not improve victims' lives. In the areas where the LRA operates today, residents' main concerns involve the general lack of security — including protection from Ugandan or Congolese army operations. In short, KONY 2012 misses the point.    http://www.foreignaffairs.com/articles/137327/mareike-schomerus-tim-allen-and-koen-vlassenroot/kony-2012-and-the-prospects-for-change?page=show
IC  Spinoff, the ICC, Convicts Congo War Criminal Nearly 10 years after opening its doors as a bold attempt at a global justice system, the International Criminal Court has reached its first verdict, finding a Congolese rebel leader guilty Wednesday of using child soldiers in violation of international law.
The ruling against Thomas Lubanga, a rebel leader in the Democratic Republic of Congo who was arrested in 2005 by the Congolese government and handed over to the international court for action, gives the court's chief prosecutor, Luis Moreno Ocampo, his first conviction before his 10-year term ends later this year.   www.mcclatchydc.com/2012/03/14/141964/in-a-first-international-court.html
Spy Versus Spy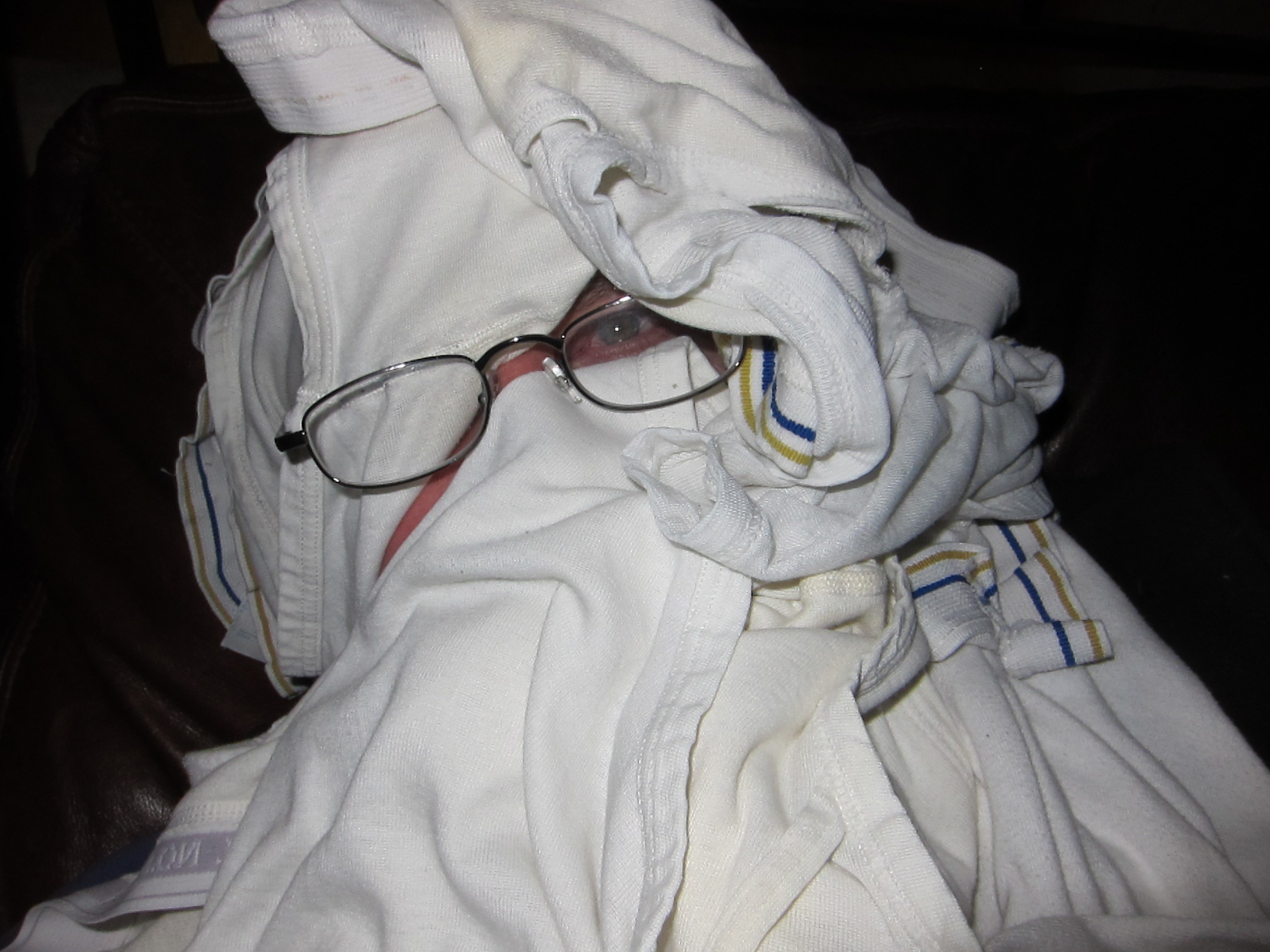 Hooray! No Supermax for Underwear Terrorist (dude! Dude! your underwear's on Fire!) A Thousand Virgins Await in Colorado! Underwear bomber Umar Farouk Abdulmutallab was transferred to a Colorado prison complex Tuesday that features the most secure lockup in the United States, though his attorney said he was pleased he wasn't sent to the Supermax prison.
Abdulmutallab, 25, is imprisoned at the high-security prison in Florence, Colo., 90 miles south of Denver, according to the Bureau of Prisons website.In a surprise, Abdulmutallab is not being housed in the Supermax prison, the so-called "Alcatraz of the Rockies" that houses a number of infamous al-Qaida operatives and other inmates. Those inmates include Unabomber and University of Michigan graduate Ted Kaczynski and Oklahoma City bombing conspirator Terry Nichols, a Lapeer native. "I'm glad he's not in Supermax," Abdulmutallab legal adviser Anthony Chambers said. "Not being in Supermax will have its benefits."
Oh Those Randy Randy Spies (who know their greatest danger is their Center) Unlike the Pentagon, which studies how often service members split up, and knows, for instance, that 29,456 of 798,921 military couples divorced last year, the CIA does not keep official tabs on its employees' divorce rates.
One retired CIA senior paramilitary officer, who served for more than two decades and lives in Virginia, said he was told several years ago that the divorce rate for the agency's operations division was astonishingly high.   www.washingtonpost.com/lifestyle/style/cia-divorces-the-secrecy-when-spies-split/2012/03/05/gIQAPpBZAS_story.html
The Huttaree Fakeout The government never took the Hutaree militia seriously, but planted undercover spies in the group just to "nail them."
That's what the defense in the terror trial argued today in disclosing some embarrassing – and potentially damaging – e-mails written by FBI agents who were investigating the militia group.
One of the emails was written shortly before the FBI planted an undercover agent in the Hutaree who posed as a New Jersey trucker with a knack for working with explosives.
"So we're hoping our (undercover agent) can target these guys to see if they bite on additional explosives and weapons activity so we can nail them," FBI agent Leslie Larsen wrote in the email.   www.freep.com/article/20120315/NEWS01/120315056/Defense-in-Hutaree-militia-case-argues-government-planted-spies-in-group?odyssey=tab|topnews|text|FRONTPAGE
National Corporate Radio Catches its Own Lies The retraction by "This American Life" is an embarrassing and an unprecedented one for the program, a product of WBEZ, a radio station in Chicago. The program is distributed nationwide by Public Radio International and is partly dependent on donations from listeners.
When the story was first broadcast on Jan. 6, Mr. Glass had acknowledged the risk inherent in repurposing a monologue. After seeing the show on stage, he told listeners, "I wondered, did he get it right? And so we've actually spent a few weeks checking everything that he says in his show."
What Mr. Glass didn't tell listeners was that during the fact-checking process, there was at least one reason to doubt Mr. Daisey's story. During the process, when Mr. Daisey was asked for the translator's contact information, he said he had no way to reach her. He also said he changed her name in the show.    http://mediadecoder.blogs.nytimes.com/2012/03/16/this-american-life-retracts-episode-on-apples-suppliers-in-china/?ref=global-home
The Magical Mystery Tour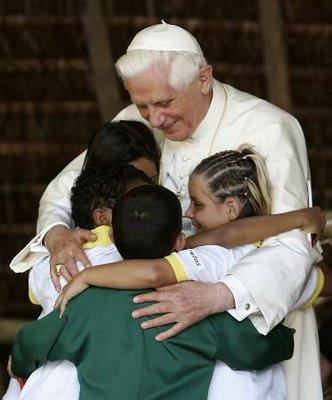 Welcome to the Reason Rally! The Reason Rally is an event sponsored by many of the country's largest and most influential secular organizations. It will be free to attend and will take place in Washington, D.C. on March 24th, 2012 from 10:00AM – 6:00PM at the National Mall. There will be music, comedy, speakers, and so much more. We hope you can join us! Please poke around this site for more information, stay tuned for frequent updates, and let us know if you have any questions! Speakers include:   www.reasonrally.org/
Petrified Mystic Rapists Move Against SNAP Turning the tables on an advocacy group that has long supported victims of pedophile priests, lawyers for the Roman Catholic Church and priests accused of sexual abuse in two Missouri cases have gone to court to compel the group to disclose more than two decades of e-mails that could include correspondence with victims, lawyers, whistle-blowers, witnesses, the police, prosecutors and journalists.   www.nytimes.com/2012/03/13/us/catholic-church-pressures-victims-network-with-subpoenas.html?_r=3&nl=todaysheadlines&emc=edit_th_20120313
The Gentle Little Amish with Funny Beards and Wagons: Dude Rips off Pals for $17 Simple Millions As members of his community watched quietly in court, an Ohio man admitted Thursday that he had defrauded fellow Amish in 29 states out of nearly $17 million.   www.nytimes.com/2012/03/16/business/amish-man-admits-to-a-17-million-fraud.html?partner=rss&emc=rss
The Best and Worst Things in the History of the World
San Diego Teacher Forces Student to Pee in a Bucket in Class A 14-year-old student has filed a claim against the San Diego Unified School District seeking more than $25,000 in damages after she said she was ordered by a Patrick Henry High School teacher to urinate in a bucket in response to asking for a bathroom break.
The teen said in the claim that she was attending a freshman advisory class on Feb. 22 when the teacher refused to let her leave class to go to the bathroom. Instead the teacher took her to a small room and instructed her to urinate in a bucket and empty the contents into an unused classroom sink, according to the document.  http://www.utsandiego.com/news/2012/mar/13/student-claims-teacher-made-her-urinate-bucket/
The End of Mexico's xochimilcho Gardens? The ancient plots and their life-giving canals are weedy and abandoned, overrun by cattle, invaded by exotic fish, sucked dry by urban sprawl — and a dozen agencies of government have failed to save one of the wonders of the world.
March 25 and 26th, look to the night skies, see the Moon, Venus, and Jupiter, and smackerize somebody you love–or who will let you. Romance!