We Say Fight Back!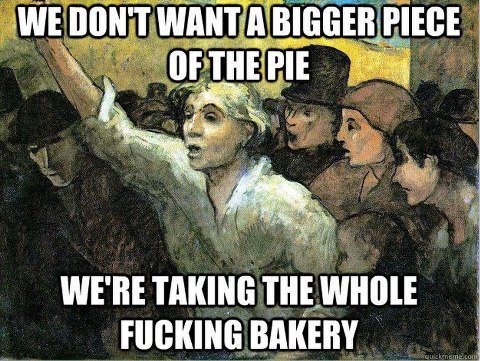 Zapatistas Rise Again After years of silence, secluded in their base communities in Mexico's impoverished south, indigenous Zapatista rebels have re-emerged with a series of public statements in recent weeks, attempting to reignite passions for their demands of "land, liberty, work and peace".
In December, 40,000 Zapatista supporters marched through villages in Chiapas, re-asserting their presence. In January and February, Subcomandate Marcos – the Zapatistas' pipe-smoking, non-indigenous spokesman and an international media darling – issued a series of communiques slamming the government of Mexican President Enrique Pena Nieto, a member of the Institutional Revolutionary Party (PRI) which assumed power in December.
"Our pains won't be lessened by opening ourselves up to those that hurt all over the world," Marcos wrote in late January, rallying supporters. "We will resist. We will struggle. Maybe we'll die. But one, ten, one hundred times, we'll always win."  www.aljazeera.com/indepth/features/2013/01/201313014344451496.html
The Little Red Schoolhouse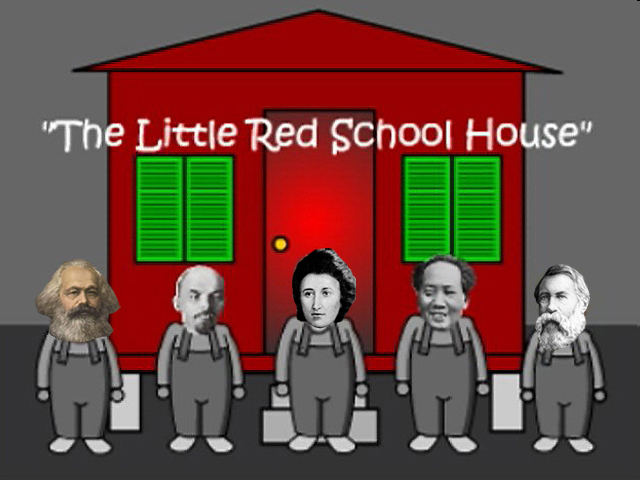 Every child born into the world should be looked upon by society as so much raw material to be manufactured. Its quality is to be tested. It is the business of society, as an intelligent economist, to make the best of it.
Lester Frank Ward
EDUCATION, c. 1872
The Education Agenda Being a Class War Agenda, the Slugfest for the Minds of LA's Kids Outside groups are mounting campaigns to influence the outcome of three races for seats on the Los Angeles Board of Education.
The Coalition for School Reform has raised more than $1.5 million, mostly from a small group of wealthy donors who helped fund past campaigns.
The coalition is conducting an independent campaign in support of its preferred candidates for three open board seats in the March 5 election. Separate independent campaigns are being paid for by the teachers union, unions representing other district employees and the L.A. County Federation of Labor.
The clearest battle lines are in District 4, which stretches from the Westside to the west San Fernando Valley. There, one-term incumbent and former teacher Steve Zimmer faces parent and lawyer Kate Anderson. Zimmer is supported by the teachers union, United Teachers Los Angeles, as well as other influential unions. www.latimes.com/news/local/la-me-school-board-money-20130211,0,6181164.story
Who is that pimp on the Schoolboard? A member of the Moreno Valley Unified School District board was convicted on nearly two dozen charges including pimping and pandering for running a prostitution ring from his home.
Mike Rios, 42, was immediately taken into custody after the trial in Riverside, according to the Riverside County district attorney's office. Young women testified that Rios ran a prostitution ring in 2011 and 2012 and solicited at least one young woman on the street using his school board business card.
Jurors on Friday convicted him on 23 of 26 felony charges, including a dozen counts of pimping, five counts of pandering and six counts of insurance fraud, according to the district attorney's office. www.latimes.com/news/local/la-me-0210-school-pimp-20130210,0,1058818.story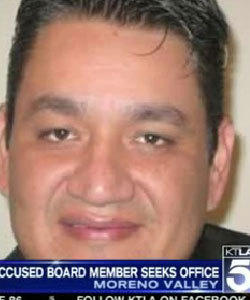 How to become a Puppet for the Master Coder I was starting to feel sorry for the calibrated presenter. In an attempt to make sense out of nonsense, she blurted, "Think of it this way. In first grade we teach kids how to fill in the bubbles…today we are learning to fill in the bubbles." I prayed Darth Vader would enter the room and end it all.
But there would be no rescue, no reprieve. So I thought of Madeline Hunter and a time when teaching was both an art and a science. How she abhorred it when anyone tried to create a checklist from her work. She understood the importance of classroom feeling tone in student learning—described by bias words like patience and warmth. She often said the only thing that a teacher MUST do in every lesson was to think, and to never humiliate a child.
Now, we are driven by data, and checklists and mindless calibration—all being done in the name of a reform that fritters away tax dollars on tests, test prep and calibration events. I stopped listening and searched for the source of the calibration obsession. I found this: www.gatesfoundation.org/college-ready-education/Documents/ensuring-accuracy-wp.pdf
Well, at least the mystery is solved. I now know who the Master Coder is. It must be the unemployed and much maligned Clippy.    www.washingtonpost.com/blogs/answer-sheet/wp/2013/02/11/a-teacher-evaluation-session-out-of-star-wars/
The International Hot War of the Rich on the Poor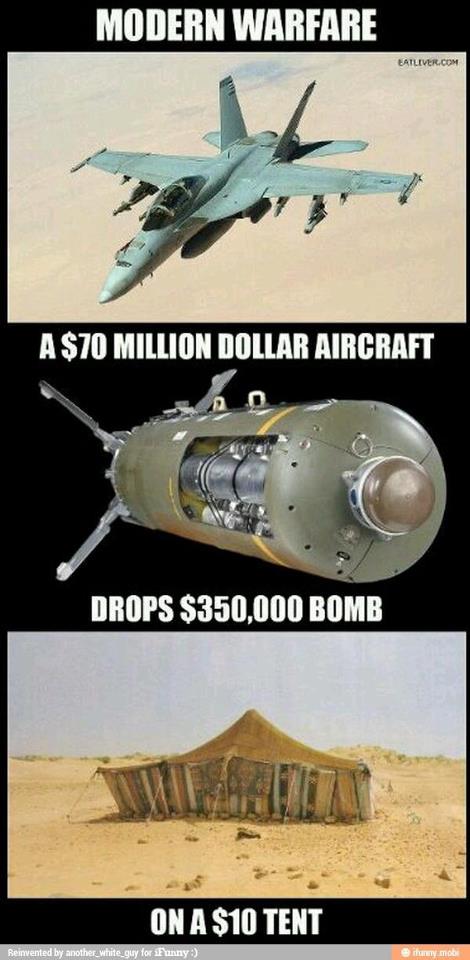 Obamagogue's Fake Gun Ban Diversion would Protect 2200 Weapons Congress' latest crack at a new assault weapons ban would protect more than 2,200 specific firearms, including a semi-automatic rifle that is nearly identical to one of the guns used in the bloodiest shootout in FBI history.    www.freep.com/article/20130216/NEWS15/130216013/Gun-ban-would-protect-more-than-2-200-firearms?odyssey=mod|newswell|text|FRONTPAGE|s
Obamagogue Lied! Troop Withdrawals? Psych! In his State of the Union speech on Tuesday night, President Barack Obama misleadingly announced the gradual resolution of the war in Afghanistan and the withdrawal of another 34,000 US troops in 2013.
"Already, we have brought home 33,000 of our brave servicemen and women," the President said. "This spring, our forces will move into a support role, while Afghan security forces take the lead. Tonight, I can announce that over the next year, another 34,000 American troops will come home from Afghanistan. This drawdown will continue. And by the end of next year, our war in Afghanistan will be over."
But Obama is overselling this withdrawal: by the end of this year, the number of troops in Afghanistan will be about equal to the number that were there when Obama was elected. This is only a "withdrawal" because he decided to triple troop levels in an ill-advised military surge.     news.antiwar.com/2013/02/12/in-state-of-the-union-obama-misleads-on-foreign-policy/
There Goes Mali, Again The battle for Mali is not over. Remnants of the militant forces that once controlled major towns have not simply burrowed into their rugged, mountain hideaways far to the north. They also appear to have taken refuge in smaller villages nearby, essentially pulling back to less-contested ground after the French-led intervention to oust them, residents and experts say.
That infiltration, in a string of neighboring villages along the Niger River, is what enabled last Sunday's attack in the heart of Gao, a town of about 86,000 whose reconquest was a pivotal part of the French offensive last month. For hours, bullets flew as jihadists from around Gao pinned down French and Malian forces.    www.nytimes.com/2013/02/17/world/africa/militants-infiltrate-towns-in-freed-areas-of-mali.html?ref=global-home
Drones For Sale to the Barbarized Kiddies and the Rush is ON Maisto International Inc.'s model Predator drones are selling out on Amazon.com Inc.'s website as parody reviews highlight how the toys can help children hone killing skills, mocking a controversial U.S. practice.
Only one of the $49.99 military-style toy jets is available for purchase on Amazon's site, which is brimming with assessments laced with dark humor. "You can't spell slaughter without laughter," one pithy joker wrote.   www.bloomberg.com/news/2013-02-15/amazon-sells-out-predator-drone-toy-after-mocking-reviews.html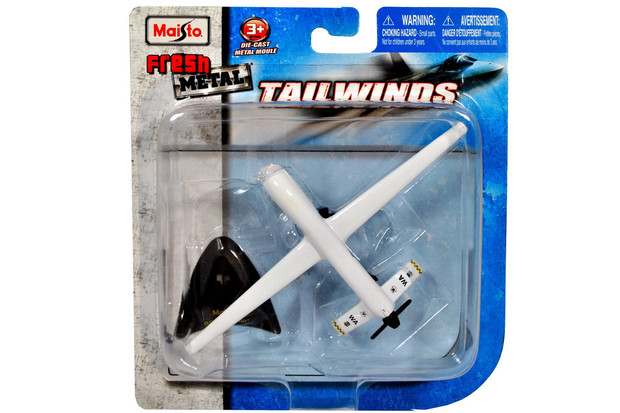 Heart of Darkness Reaches Into Afghanistan again–torturing prisoners An Afghan government panel on Monday acknowledged widespread torture of detainees, after a two-week investigation of a United Nations report citing rampant abuses.  At a news conference in Kabul, Afghanistan's capital, the panel's director said its inquiry had confirmed evidence that nearly half of the 284 prisoners interviewed in three provinces had been tortured during arrest or questioning. The inquiry also found that many of the detainees never had access to legal defense.
But even though the official, Abdul Qadir Adalatkhwa, noted that the findings were serious, he insisted that there was no evidence of "systematic torture."   www.nytimes.com/2013/02/12/world/asia/afghan-panel-confirms-torture-of-detainees.html?ref=global-home&_r=1&
Afghan Puppet to Ban Airstrikes??? Angry over civilian deaths, President Hamid Karzai announced plans Saturday to ban Afghan security forces from requesting international airstrikes on residential areas.
If he issues the decree as promised, the move would pose a significant new challenge to government troops who have relied heavily on foreign air power to give them an advantage against insurgents on the battlefield even as the U.S. and other countries prepare to end their combat mission in less than two years.   abcnews.go.com/International/wireStory/karzai-afghan-forces-request-airstrikes-18518574
The International Economic War of the Rich on the Poor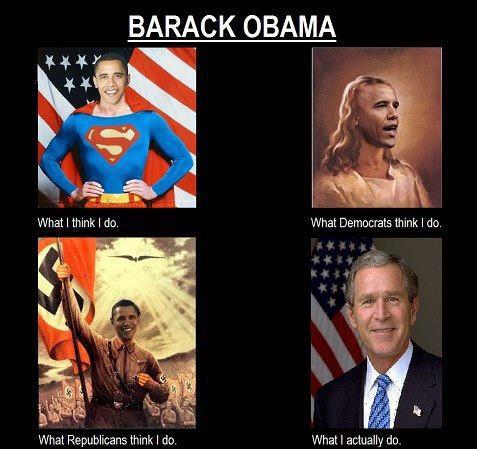 Obamagogue's Shields Don't expect President Obama to offer any measures targeted to the Black economic crisis in his State of the Union address. He's under absolutely no pressure to do so, thanks to a Black Misleadership Class that is incapable of making demands of the First Black President. "Obama need never worry about any drama from this crowd."  ….Malcolm X would have derisively called them the Big Four-Plus: the National Urban League's Marc Morial; Ben Jealous, of the NAACP; National Coalition of Black Civic Participation president Melanie Campbell; Rev. Al Sharpton, head of the National Action Network and Obama's Black political pit bull; plus an assortment of 50 or so other notables. It has taken them four years and a history-wrenching Black economic catastrophe to come to the conclusion that African Americans ought to have something to say to the First Black President besides "we love you and your beautiful family so much." Finally, with Obama's second and last term secure, the Black Misleadership Class pretends to have a political existence and agenda beyond organized sycophancy in the face of Power. But it's all a charade. LINK blackagendareport.com/content/why-nobody's-paying-attention-black-folks-these-days
Rich Got Richer, Poor Got Poorer! Incomes rose more than 11 percent for the top 1 percent of earners during the economic recovery, but not at all for everybody else, according to new data.
The numbers, produced by Emmanuel Saez, an economist at the University of California, Berkeley, show overall income growing by just 1.7 percent over the period. But there was a wide gap between the top 1 percent, whose earnings rose by 11.2 percent, and the other 99 percent, whose earnings declined by 0.4 percent. …The disparity between top earners and everybody else can be attributed, in part, to differences in how the two groups make their money. The wealthy have benefited from a four-year boom in the stock market, while high rates of unemployment have continued to hold down the income of wage earners.
"We have in the middle basically three decades of problems compounded by high unemployment," said Lawrence Mishel of the Economic Policy Institute, a left-of-center research group in Washington. "That high unemployment we know depresses wage growth throughout the wage scale, but more so for the bottom than the middle and the middle than the top."
In his analysis, Mr. Saez said he saw no reason that the trend would reverse for 2012,    www.nytimes.com/2013/02/16/business/economy/income-gains-after-recession-went-mostly-to-top-1.html?ref=global-home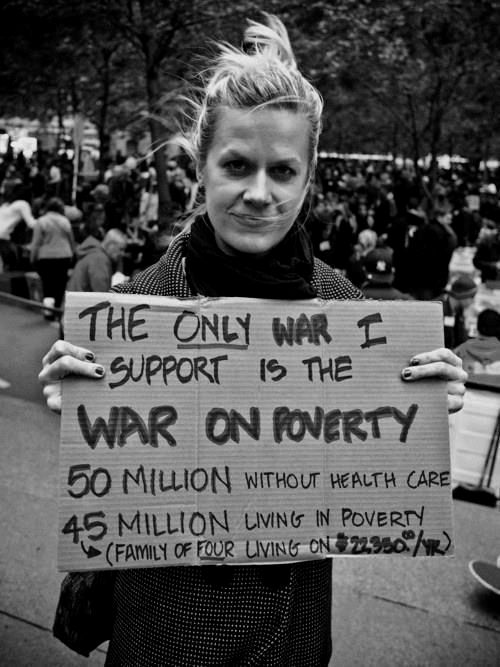 The Emergence of Fascism as a Popular Mass Movement
Just Like Crack in the 80s, the Police State Thrives on Gun Hysteria "The presence of guns in Black inner cities is sufficient excuse to create a Constitution-free zone."
From the moment it became known that 20 suburban, mostly white children had been massacred by a young white man in Connecticut, it was inevitable that Black America would pay the price. The nation's reflexive response to crime and domestic mayhem – real or imagined, and regardless of the actual race of the perpetrators – is always to punish Black people. Whenever the symptoms of the national sickness – America's endemic violence and alienation – become catastrophically acute, as in Newtown, the standard treatment is mass Black incarceration, by which huge proportions of the Black male population are expelled from the social body like foreign organisms.
The madness in a well-off town in Connecticut had nothing to do with Black inner city violence, which is overwhelmingly rooted in the absence of a legitimate economy, and a lack of social justice – and requires an economic and social justice response. But America is preprogrammed to treat violence as a Black phenomenon. As could be expected, Chicago Mayor Rahm Emanuel – President Obama's former chief of staff – proposed mandatory minimum sentences for gun crimes. It is a huge step backward. Mandatory minimum sentences have been largely responsible for making the United States home to one out of every four prison inmates in the world, and many states have been backing away from the practice. Opposition to mandatory minimums has historically been strongest in Black America. However, in the current gun hysteria, Black activists and politicians have talked themselves into a corner. When President Obama shed tears over the tragedy in Connecticut, African Americans demanded that he show similar concern for young Black victims of gunfire. It was demanded that "do something." www.blackagendareport.com/content/just-crack-80s-police-state-thrives-gun-hysteria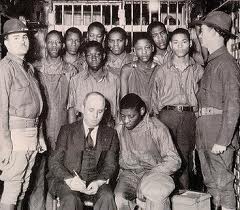 Decades Late, Scottsboro boys to be Pardoned Decades too late, the Alabama Legislature is moving to grant posthumous pardons to the Scottsboro Boys — the nine black teenagers arrested as freight train hoboes in 1931 and convicted by all-white juries of raping two white women.
More Tales from the Modern Inquisition at Gitmo The retired admiral who runs the military commissions system was called to testify at a tribunal hearing on Thursday in the case involving the terrorist attacks of Sept. 11, 2001 — and ended up arguing with a lower-ranking Navy defense lawyer about his handling of the matter.  Adding to the unusual session in Guantánamo Bay, Cuba, an official from the military prison there took the witness stand to explain why guards seized confidential legal documents during inspections of the cells of three defendants, including Khalid Shaikh Mohammed, while they were attending court or meeting with their lawyers this week.
Defense lawyers used both episodes to keep the focus on the legitimacy of the military tribunal process that the government is using instead of a civilian trial. Nine months after the arraignment in the case, no trial is yet in sight; the next pretrial hearing is scheduled for late April. www.nytimes.com/2013/02/15/us/legal-clashes-at-hearing-for-defendants-in-9-11-case.html?emc=tnt&tntemail1=y&_r=0
Executing a Killer Cop who May have known Too Much With the cabin's interior exposed, the officer got on the radio to others awaiting his order. "We're going to go forward with the plan, with the burner," the unidentified officer said, according to a recording of police radio transmissions reviewed by The Times.
"The burner" was shorthand for a grenade-like canister containing a more powerful type of tear gas than had been used earlier. Police use the nickname because of the intense heat the device gives off, which often causes a fire.
"Seven burners deployed," another officer responded several seconds later, according to the transmission which has circulated widely among law enforcement officials. "And we have a fire." www.latimes.com/news/local/la-me-dorner-fire-20130215,0,5831477.story
Detroit Crime Way Up, Arrests Way down. Coppers are too sad….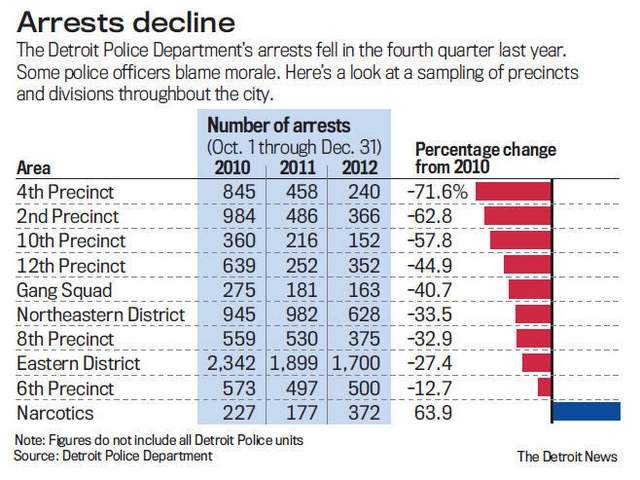 www.detroitnews.com/article/20130211/METRO01/302110340/Arrests-fall-violent-crime-rises-Detroit?odyssey=tab|topnews|text|FRONTPAGE
San Diego's Gambling Addict Thief Ex Mayor Steals Millions, Slapped on Wrist A former mayor of San Diego spent the last decade wagering more than a billion dollars at casinos across the country, eventually liquidating her savings, auctioning her belongings, selling off real estate, borrowing from friends and taking more than $2 million from a charity set up by her late husband, a fast-food tycoon.  …Her lawyers said that while she had made well over a billion dollars in bets at casinos in Las Vegas, Atlantic City and San Diego, her actual net losses were around $13 million.    www.nytimes.com/2013/02/15/us/over-a-decade-maureen-oconnor-spent-1-billion-on-bets.html?ref=global-home&_r=0
Solidarity for Never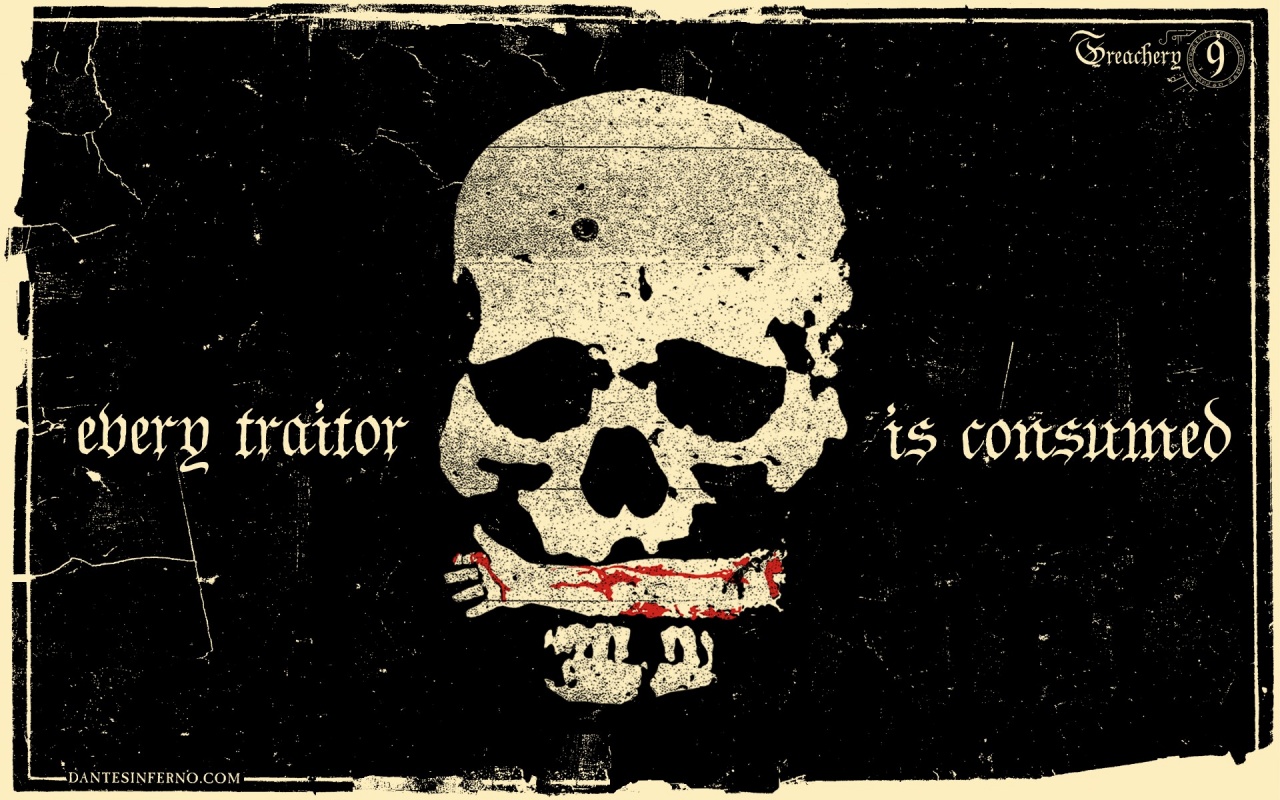 Family of Poverty Pimps Charged The downward spiral for former congressman Jesse L. Jackson Jr. took another dramatic turn Friday when federal prosecutors in Washington laid out their criminal case against the once-promising Illinois Democrat, accusing him of misusing campaign funds to benefit himself and his wife. Among the purchases were fur coats, a high-end watch and a football autographed by presidents.
Jackson, 47, was charged with one count of conspiracy to commit false statements, mail fraud and wire fraud in the misuse of approximately $750,000 in campaign funds, according to court papers filed Friday in U.S. District Court in Washington. www.washingtonpost.com/politics/jesse-jackson-jr-charged-with-conspiracy-fraud/2013/02/15/d112b26a-7794-11e2-8f84-3e4b513b1a13_story.html?hpid=z5
Spy versus Spy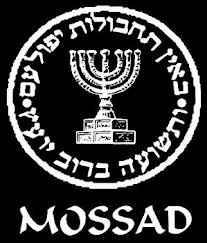 Guatemalan Boss, Not CIA Death Squads on Trial From 1954, when a CIA-sponsored coup overthrew the democratically elected President Jacobo Arbenz, until 1986, the military ran Guatemala, supported by the United States. Ríos Montt ruled from March 1982 to August 1983, an especially frenzied period of killing.
According to public prosecutor Orlando López, more than 33% of highland Ixil Maya, one of 22 ethnic Guatemala Maya groups, were exterminated in those years. The Ixil live in remote highland towns where left-leaning guerrillas had a strong presence, and the government is naming massacres there in its case against Ríos Montt. Ríos Montt called the Ixil "the internal enemy," López said in court, citing documents that will be presented as evidence. The general has denied ordering mass killings, let alone as part of a policy to exterminate Maya Indians, who make up more than half the population of Guatemala. …Guatemalan officers, including Ríos Montt, received training at the School of the Americas in Ft. Benning, Ga., now called the Western Hemisphere Institute for Security Cooperation. The report of the Commission for Historical Clarification, mandated in the run-up to U.N.-brokered 1996 Guatemalan peace accords, stated that counterinsurgency training taught there identified all opponents, even the unarmed, as adversaries, spreading "techniques of persecution … within a growing atmosphere of state terror." www.latimes.com/news/opinion/commentary/la-oe-0210-mcconahy-guatemala-rios-montt-20130210,0,5585107.story
Mossad's Spy Secret The story had all the trappings of a spy thriller: an anonymous prisoner linked to Israel's secret service, Mossad, isolated in a top-security wing originally built for the assassin of a prime minister. A suicide — or was it a murder? — never officially reported. A gag order that barred journalists from even acknowledging the gag order. And a code name to rival 007: Prisoner X.  The first reports about the death of Prisoner X leaked out in 2010, both in Israel and the United States, where a blogger identified the mystery man as a former Iranian general. Government censors immediately forced an Israeli news site to remove two items related to Prisoner X — and journalists were interrogated about it by the police.
On Tuesday, after an extensive Australian television report identifying Prisoner X as an Australian father of two who became an Israeli spy, the prime minister's office summoned Israeli editors to a rare meeting to remind them of the court order blocking publication of anything connected to the matter.
It remains unclear what Prisoner X might have done to warrant such extreme treatment — and such extreme secrecy, which human rights groups have denounced as violating international law. What is clear is that the modern media landscape makes the Israeli censorship system established in the 1950s hopelessly porous: the Australian report quickly made the rounds on social media, prompting outraged inquiries from opposition lawmakers on the floor of Parliament   www.nytimes.com/2013/02/13/world/middleeast/australian-report-unveils-israels-prisoner-x.html?ref=global-home&_r=1&
The Magical Mystery Tour
Nominations being Taken Here for Next Pope! First Nominee: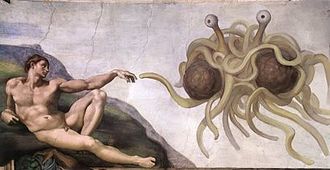 Flying Spaghetti Monster www.venganza.org/
The Rapist Priests' Fave Cardinal Stole From the Dead to Pay off Rape Cases Pressed to come up with hundreds of millions of dollars to settle clergy sex abuse lawsuits, Cardinal Roger M. Mahony turned to one group of Catholics whose faith could not be shaken: the dead.
Under his leadership in 2007, the Archdiocese of Los Angeles quietly appropriated $115 million from a cemetery maintenance fund and used it to help pay a landmark settlement with molestation victims.
The church did not inform relatives of the deceased that it had taken the money, which amounted to 88% of the fund. Families of those buried in church-owned cemeteries and interred in its mausoleums have contributed to a dedicated account for the perpetual care of graves, crypts and grounds since the 1890s.  ….. When Mahony agreed to the settlement six years ago, he did so knowing his archdiocese couldn't afford it. But he had little choice. If cases brought by more than 500 victims went to trial, the archdiocese feared it could be facing jury awards and legal bills in excess of $1 billion.
The deal reached after lengthy negotiations paid an average of $1.3 million per victim. Even with contributions from its insurance companies, religious orders and others, the archdiocese was on the hook for more than $300 million, vastly more cash than it had on hand.
Bishops in other cities had closed parishes and schools or filed for bankruptcy, moves that angered the faithful and that Mahony wanted to avoid. He went to Rome at least twice to consult with Vatican officials, who must approve the transfer of archdiocese property worth more than $10 million. He later told the National Catholic Reporter he got permission to "alienate" — the Vatican's term for sale or transfer — $200 million in church assets. Asked whether the Vatican had signed off on the use of cemetery funds, archdiocese Chief Financial Officer Randolph E. Steiner said in a statement, "All approvals under the Church's Code of Canon Law were obtained."     www.latimes.com/news/local/la-me-church-cemetery-fund-20130210,0,1768358.story
New Military boss who Will Lose the war in Afghanistan raised by Catholic fanatics and what is up with the Holy Cross in the Marines? Gen. Joseph F. Dunford Jr. took over Sunday as the newest and probably last U.S. commander in Afghanistan, tasked with ending America's longest war even as insurgents continue to challenge the U.S.-backed Afghan government.   …Dunford was born in Boston, Massachusetts in 1955, and raised in Quincy, Massachusetts. He graduated Boston College High School in 1973 and from Saint Michael's College in June 1977. He earned his commission the month of his college graduation.  …From 1988-1991, Dunford was assigned as the Marine Officer Instructor at the College of the Holy Cross and Officer Candidates School at Marine Corps Base Quantico    en.wikipedia.org/wiki/Joseph_F._Dunford,_Jr.  http://www.bchigh.edu/podium/default.aspx?t=140255
Why Do Catholic Officials Keep Raping People? Sex and power. These are two factors that Catholic leaders have failed to confront, even as the church falls down around them. Any recovery from the great scandal will require change in both areas. Thirty years on, even under the threat of criminal prosecution, they seem incapable of the kind of self-examination that would allow such change. Instead they fight against truth-telling and suffer further ignominy. No wonder this is a scandal without end.    www.latimes.com/news/opinion/commentary/la-oe-dantonio-catholic-priest-molestations-20130210,0,188114.story
On the Abdication of God's Rotweiller He rejected calls by Catholic progressives for reconsideration of doctrines such as celibacy and the ban on women in the priesthood; at a time when acceptance of the rights of gays and lesbians is rapidly spreading across the world, he was outspoken in condemning homosexuality as "unnatural" and unacceptable. With sectarian tension growing in Europe as well as the Middle East, he eschewed dialogue with Muslims and infuriated many by quoting a condemnation of Islamic theology as "evil and inhuman."    www.washingtonpost.com/opinions/benedict-xvi-leaves-the-papacy-much-as-he-found-it/2013/02/11/628719be-7477-11e2-aa12-e6cf1d31106b_story.html?hpid=z4