December 13th, 2014 / Author: rgibson
We Say Fight Back!
Congratulations to Eric Chester on the Publication of: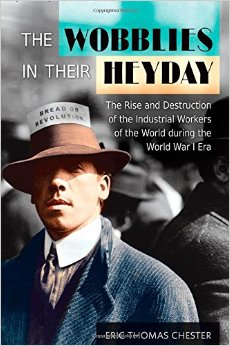 Five thoughts on the Torture Report (NYTimes online 12/14/14): Incompetence? New? The CIA completely missed the coming collapse  of its five-decades-long nemesis: the USSR. Lies? That's their job but let's go back to the Shah of Iran, Bay of Pigs, Vietnam , etc. This torture is new? Throwing prisoners out of helicopters in Vietnam, murdering foreign politicians, drugging the unwitting in MKULTRA , The Family Jewels, and far more. Corrupting the press? Operation Wurlitzer; Operation Mockingbird. Last: This is a corporate state—fascism as Professor Chalmers Johnson said eight years back. They aren't going to stop. And nobody is going to be convicted except the guy who exposed the most recent CIA crimes. Dr Rich Gibson
Emeritus Professor, San Diego State University
Former Operative Revealing CIA's Torture Program Currently in Prison  There is only one U.S. government employee who has gone to jail in association with the widespread torture program by the CIA documented in the executive summary of the Senate report that was partially released Tuesday: the gentleman who helped expose it six years ago.
John Kiriakou, who worked for the CIA between 1990 and 2004, stepped forward in 2007 and confirmed to issue outlets some of the first details about the agency's prevalent use of torture. Among Kiriakou's revelations was an account to ABC News of the repeated water-boarding of Abu Zubaydah—a man currently imprisoned in Guantanamo Bay without charges whose 12 years of torture and abuse at the hands of the U.S. were further exposed in the Senate report.
In 2013, Kiriakou—a father of five—was prosecuted by the Obama administration under the Espionage Act for allegedly revealing classified information to a reporter. He was sentenced to 30 months in prison, which he is still serving. His incarceration came after the Obama administration refused to prosecute any of the higher-up government officials who planned, authorized, or otherwise took part in implementation of the torture program.
Kiriakou is widely considered a victim of the Obama administration's war on whistleblowers, in which the president's administration has charged more people under the Espionage Act than all previous administrations combined.
The Senate report released Tuesday reveals that, as the Obama administration locked up Kiriakou, the CIA was actively spreading falsehoods and misinformation about the agency's vast torture program, including deliberate leaks and false narratives to the media.  Jesselyn Radack, the lawyer who represented Kiriakou, wrote Tuesday in Salon, "The newly released Executive Summary of Senate Intelligence Committee's Torture Report lays bare that the CIA makes propaganda its business, and the propagandists and perpetrators of torture are enjoying their freedom. Meanwhile, the Obama administration has made truth-telling a crime, and truth-tellers are in jail."  http://awdnews.com/top-news/10370-former-operative-revealing-cia-s-torture-program-currently-in-prison.html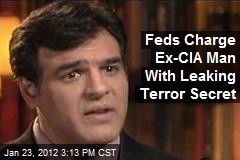 Actions Continue in Bhopal on Anniversary of Union Carbide Attack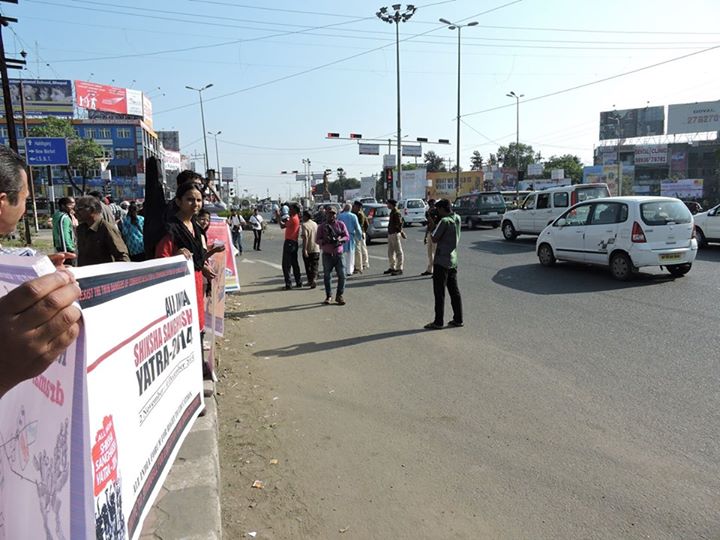 The Little Red Schoolhouse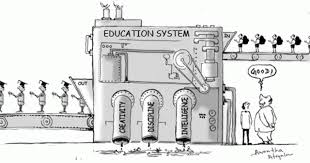 Will Detroit Teachers Vote to Sell themselves out, get on their knees, as instruments of their own oppression again? A run-off election for leadership of the Detroit teachers union pits a slate of candidates that ran on a campaign of forging alliances versus a slate that vows hardline resistance and strikes.
The departing president of the Detroit Federation of Teachers called the leader of the dissident slate, a Cass Tech math teacher, "an anarchist." In response, that candidate said his opponent will continue to allow the "disintegration of the union."
The candidates are vying to lead the DFT, which has 4,000 members, when privately run charter schools and academies are siphoning off students and a governor-appointed emergency manager controls Detroit Public Schools.
The two groups of candidates will face each other in the run-off because neither slate received 50 percent of the votes in the month-long general election that ended Friday.
The DFT released results Sunday that showed the leader of the more moderate United Teacher Rights slate garnered 390 votes for president. The candidate for that slate is Edna Reaves, executive vice president of the local.
Steve Conn, the candidate for the Equal Opportunity Now/By Any Means Necessary slate, received the second-most votes with 300.http://www.detroitnews.com/story/news/education/2014/12/07/run-election-detroit-teachers-union-needed/20057309/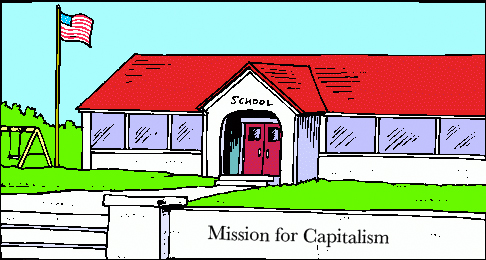 WELCOME TO WASHINGTON: New York Education Commissioner John King is leaving his post to serve as senior adviser to Education Secretary Arne Duncan in early 2015. The agency is delegating King the responsibilities handled by outgoing Deputy Secretary Jim Shelton. Shelton has overseen competitive grant programs like the Investing in Innovation Fund and Promise Neighborhoods. President Barack Obama will have to formally nominate King before he can serve as acting deputy secretary. But even if that happens, it's unclear whether King would ever get the congressional confirmation needed to remove the "acting" from his title as the administration winds down to a close.
– King's departure earned predictable praise and criticism. The Education Trust, Council of Chief State School Officers, Center for American Progress and others all released statements lauding King's work in New York and cheering his new position at the Education Department. King also earned many critics while overseeing the much-maligned implementation of the Common Core and aligned tests in New York, among other reforms. "Hopefully he will be unable to do as much damage at the U.S. Department of Education," said Leonie Haimson, a parent activist who has clashed with the commissioner for years. Politico
FIRST LOOK: DEMS LOSING EDGE ON EDUCATION: Just two years ago, voters gave Democrats the edge as the most trusted party on education by 26 points, according to Pew Research. By this fall, that edge had dwindled to 5 points and Democrats lost nearly all the high-profile races in which they had emphasized education themes. A new poll by the think tank Third Way, shared exclusively with Morning Education, explains the collapse — and suggests a strategy for regaining voter confidence. Third Way commissioned a national poll of voters and a separate survey of teachers and found that the top two phrases Americans associate with Democrats' education policy are "pouring money into a broken system" and "blaming poverty for problems with public education." Those sentiments prevailed even among teachers. Voters also see Democrats as defending the status quo — and they're not happy with that status quo. The poll found voters still think highly of teachers, calling them "dedicated," "underpaid" and "overworked," but they're not confident teachers are rewarded (or fired) based on their performance in the classroom. And they fear that high-achieving college students are shying away from the teaching profession. (One eye-opening factoid: Only 13 percent of teachers would advise a young person to go into the field.)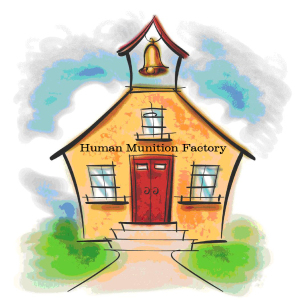 UC, CSU Receive Record Number Of Applications  More students than ever are applying for undergraduate admission at the University of California and California State University systems.
The UC system reported Friday more than 183,000 students applied to at least one of its nine undergraduate campuses for this coming fall. The 4.9 percent increase marked the 10th consecutive year of rising applications.
The increase was driven by a sharp jump in applications from students outside California. UC officials reported a 19 percent jump in domestic out-of-state applicants and 21 percent increase in international applicants.
The number of California freshman applicants only rose 0.6 percent to nearly 100,000. On average, in-state students applied to four UC campuses.
The largest number of applications came from Chicano-Latino students, who made up 32.7 percent of California freshman applicants. There was a slight drop in applications from students who identified as white, African American or Pacific Islander.
About 46 percent of California freshman applicants say they would be the first in their families to graduate from college.
Earlier this week, the CSU system reported a record 284,000 students applied to at least one of its 23 campuses for fall 2014. That's up nearly 10 percent from two years ago.
CSU officials say the Fullerton, Long Beach, Northridge, San Diego and San Luis Obispo campuses each received more than 50,000 applications.  http://sacramento.cbslocal.com/2014/01/18/uc-csu-receive-record-number-of-applications/
DISTRICT VOTES TO SUE ITS EX- CHIEF   After Paul's conviction, San Ysidro wants severance money back
SAN YSIDRO
The San Ysidro School District will sue its former superintendent for the return of more than $200,000 paid to him in severance last year before he admitted guilt in the South County schools "pay-toplay"scandal. Trustees voted unanimously in a closed session Thursday night to take legal action against Manuel Paul, 63, who resigned last year amid allegations of corruption. The decision was met with applause when board President Antonio Martinez announced the move.
The district's claim is based on a 2012 statute that requires public employees to reimburse cash settlements related to the termination of their employment contracts if they are convicted of a crime involving an abuse of office or position. San Ysidro isbeing represented by Richard Currier, whose firm Currier & Hudson specializes in legal matters pertaining to public education agencies, such as school districts. Currier said the law applies to any public administrator convicted of a crime.
He said he's confident the district will prevail.
Dennis Grady, who's representing Paul, did not return a call for comment. He said in a Sept. 3 response to a district letter seeking reimbursement from Paul that the law does not apply because the severance pact trustees approved is a retirement contract, not an employment contract. The lawyer said the agreement releases Paul from any future liability.
San Ysidro has had a complicated relationship with Paul since he was indicted in the "pay-to-play" corruption probe that spread through three South County school districts last year. He was placed on paid leave in January 2013, shortly after the indictment against him was unsealed. SD UT
The International Hot War of the Rich on the Poor
Helpful Reminder: They Lie (about everything significant) 
From Carter to the Islamic State, 35 years of building bases and sowing disaster
by David Vine* (Lemond)
With the launch of a new U.S.-led war in Iraq and Syria against the Islamic State (IS), the United States has engaged in aggressive military action in at least 13 countries in the Greater Middle East since 1980. In that time, every American president has invaded, occupied, bombed, or gone to war in at least one country in the region. The total number of invasions, occupations, bombing operations, drone assassination campaigns, and cruise missile attacks easily runs into the dozens.
As in prior military operations in the Greater Middle East, U.S. forces fighting IS have been aided by access to and the use of an unprecedented collection of military bases. They occupy a region sitting atop the world's largest concentration of oil and natural gas reserves and has long been considered the most geopolitically important place on the planet. Indeed, since 1980, the U.S. military has gradually garrisoned the Greater Middle East in a fashion only rivaled by the Cold War garrisoning of Western Europe or, in terms of concentration, by the bases built to wage past wars in Korea and Vietnam.
In the Persian Gulf alone, the U.S. has major bases in every country save Iran. There is an increasingly important, increasingly large base in Djibouti, just miles across the Red Sea from the Arabian Peninsula. There are bases in Pakistan on one end of the region and in the Balkans on the other, as well as on the strategically located Indian Ocean islands of Diego Garcia and the Seychelles. In Afghanistan and Iraq, there were once as many as 800 and 505 bases, respectively. Recently, the Obama administration inked an agreement with new Afghan President Ashraf Ghani to maintain around 10,000 troops and at least nine major bases in his country beyond the official end of combat operations later this year. U.S. forces, which never fully departed Iraq after 2011, are now returning to a growing number of bases there in ever larger numbers.
In short, there is almost no way to overemphasize how thoroughly the U.S. military now covers the region with bases and troops. This infrastructure of war has been in place for so long and is so taken for granted that Americans rarely think about it and journalists almost never report on the subject. Members of Congress spend billions of dollars on base construction and maintenance every year in the region, but ask few questions about where the money is going, why there are so many bases, and what role they really serve. By one estimate, the United States has spent $10 trillion protecting Persian Gulf oil supplies over the past four decades.
Approaching its 35th anniversary, the strategy of maintaining such a structure of garrisons, troops, planes, and ships in the Middle East has been one of the great disasters in the history of American foreign policy. The rapid disappearance of debate about our newest, possibly illegal war should remind us of just how easy this huge infrastructure of bases has made it for anyone in the Oval Office to launch a war that seems guaranteed, like its predecessors, to set off new cycles of blowback and yet more war.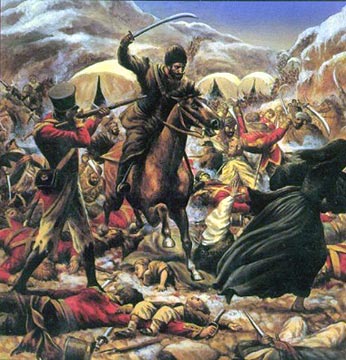 Perpetual War Forever, everywhere, but focus on Afghanistan Mr. Obama's recent turnabout and other developments seem to be sucking America back into the Afghan war, a huge mistake.
First, Mr. Obama authorized a more expansive mission for the American military in 2015 than originally planned. His order would put American troops right back into ground combat by allowing them to carry out missions against the Taliban and other militants. He had previously said that the residual force would be engaged only in counterterrorism operations aimed at remnants of Al Qaeda. The new order also permits American jets and drones to support Afghan military missions.
The decision by Afghanistan's new president, Ashraf Ghani, to lift the ban on night raids imposed by his predecessor, Hamid Karzai, could also push American troops into direct fighting. The Afghan special operations forces, which are to resume night raids in 2015, could bring along American advisers, backed by American air support. While military officials say night raids are an effective tactic, enabling the Taliban to be seized in their homes, such intrusions are offensive to many Afghans and likely to provoke a new wave of anti-American sentiment.
Already, the number of American troops to remain in Afghanistan after December has been increased by 1,000, up to 10,800.  http://www.nytimes.com/2014/12/07/opinion/sunday/backsliding-in-afghanistan.html?hp&action=click&pgtype=Homepage&module=c-column-top-span-region&region=c-column-top-span-region&WT.nav=c-column-top-span-region&_r=0
Special Ops Bungle Hostage Release or 18 months, a group of civilians in South Africa worked to accomplish what their government had been unable to do: negotiate the release of a South African couple held by Al Qaeda in the lawless desert of southern Yemen.
In January, the civilian negotiators succeeded in securing the release of the woman, Yolande Korkie. And in recent weeks, they received confirmation that the terrorist group had agreed to free her husband, Pierre Korkie, in return for a $200,000 ransom. On Saturday morning, a convoy of cars was set to leave the southern Yemeni city of Aden to pick up the 54-year-old hostage from the remote outpost where he was being held.
At 6 a.m. in Johannesburg, Imtiaz Sooliman, the director of the aid group that had led the long effort, sent a text message to Mrs. Korkie: "The waiting is almost over."
At 8:03 a.m. his phone rang with incomprehensible news: Mr. Korkie was dead.  Hours before his expected release, the South African hostage was killed by his Qaeda guards when a military operation by the United States to save his cellmate — Luke Somers, an American photojournalist — went wrong. Mr. Somers and eight civilians were also killed in the raid.  http://www.nytimes.com/2014/12/08/world/middleeast/hostage-nearly-free-on-ransom-killed-during-seal-raid.html?hp&action=click&pgtype=Homepage&module=first-column-region&region=top-news&WT.nav=top-news
ISIS leader: "If there was no American prison in Iraq, there would be no ISIS"  In an incredible scoop, the Guardian's Martin Chulov interviewed a senior leader of ISIS — one who came up through the ranks with the group's top leader Abu Bakr al-Baghdadi. The single most interesting quote from the ISIS leader, whom Chulov refers to as Abu Ahmed, is quite disturbing: he credits the group's rise, in large part, to American prison camps during the Iraq war, which he says gave him and other jihadist leaders an invaluable forum to meet one another and to plan their later rise.
"HERE, WE WERE NOT ONLY SAFE, BUT WE WERE ONLY A FEW HUNDRED METERS AWAY FROM THE ENTIRE AL-QAEDA LEADERSHIP"
Abu Ahmed was imprisoned in a US-run detention center in southern Iraq called Camp Bucca in 2004. That's where he met al-Baghdadi, among others who would later form ISIS. According to Ahmed, Baghdadi managed to trick the US Army into thinking he was a peacemaker, all the while building what would become ISIS right under their noses:  "He was respected very much by the US army," Abu Ahmed said. "If he wanted to visit people in another camp he could, but we couldn't. And all the while, a new strategy, which he was leading, was rising under their noses, and that was to build the Islamic State. If there was no American prison in Iraq, there would be no IS now. Bucca was a factory. It made us all. It built our ideology."
When they entered the US-run prison, Baghdadi and many of the others were members of small Sunni militia groups. But the organizing space allowed them to unify under the name al-Qaeda in Iraq (AQI), led at the time by Abu Musab al-Zarqawi.
"We could never have all got together like this in Baghdad, or anywhere else," Abu Ahmed says, sounding almost grateful to the Americans.  http://www.vox.com/2014/12/11/7377165/isis-us-prison
Who Wants to Be the Last Troop to Die in Afghanistan before Taliban Rules?  A series of attacks in Afghanistan killed at least 21 people, including 12 members of a landmine clearance team and two soldiers of the U.S.-led military coalition, officials said Saturday.
In the deadliest incident, gunmen attacked a group working to clear land mines in the Shorabak district of Helmand province in southern Afghanistan. After the attack, the assailants engaged in a firefight with Afghan army soldiers. Provincial officials in Helmand said they killed four assailants and detained three others.
No group immediately claimed responsibility for the attack, but Taliban insurgents and their allies in the past have targeted teams working to clear land mines in Afghanistan, one of the most heavily mined countries in the world. In April, Taliban militants attacked a demining team in eastern Logar province, killing 12 people.  http://touch.latimes.com/#section/1780/article/p2p-82275179/
The International Economic War of the Rich on the Poor
Another Obamagogue BJ for Wall Street  The measure moved Friday to the Senate, which is expected to pass the bill in the coming days.
The dispute centered on a provision that would raise political contribution limits for rich donors and another that would relax 2010 financial regulations. The proposed easing of Dodd-Frank Act restrictions on derivatives held by banks in particular fired up a lawmaker who has emerged as the face of the new, more strident Democratic wing.
Sen. Elizabeth Warren (D-Mass.) predicted in a Senate speech Thursday that the bill would be used later as a "taxpayer bailout of Wall Street."
"A lot of people will look back at this vote to see who is responsible for putting the government back on the hook to bail out Wall Street," she warned.
Obama stepped in late Thursday to personally corral House Democrats behind supporting the spending bill, while Pelosi, long a trusted and effective Capitol Hill enforcer, appeared to be working against him.
Speaking at the same time as Warren across the Capitol, Pelosi said she was "enormously disappointed" that the White House acceded to the GOP-backed provision.
"We're being asked to vote for a moral hazard," she said.
The harsh public condemnations were not a total surprise.  http://touch.latimes.com/#section/-1/article/p2p-82271898/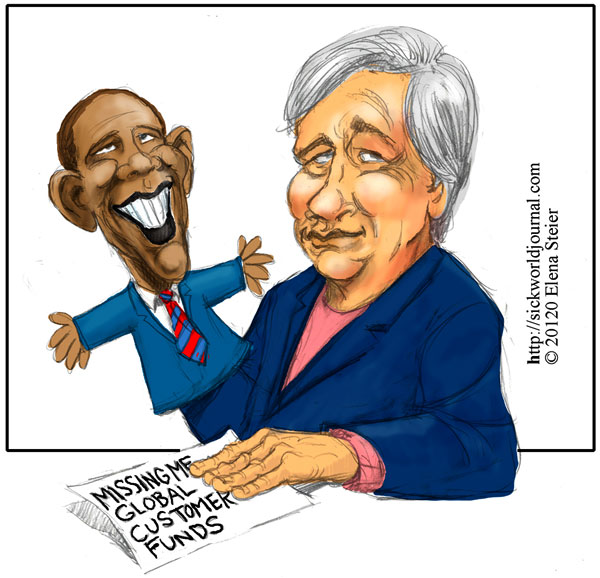 The Winner of the Spending-Bill Vote: Jamie Dimon  One of the frustrating things about covering American politics from a vaguely left-liberal perspective is that many of the left-left theories turn out to be true, or true enough. You try to point out to the street protesters and tenured Marxists that things are more complicated than  the late Paul Sweezy would have you believe, and, all too often, it turns out they aren't much more complicated. The richest 0.1 per cent really is getting richer and richer while most Americans see their living standards stagnate. The C.I.A. really did torture people in secret prisons overseas, and the N.S.A. has just received authorization to carry on gathering all of your phone records. The big banks and corporations really do run Washington—or, at least, that's how it seems on this chilly December day.
Late Thursday night, by a vote of 219–206, the House of Representatives passed a spending package that will finance most of the federal government until next September. In so doing, it also did the big banks a favor, by rolling back some of the restrictions that had been placed on their riskier activities following the financial crisis of 2008. The bill passed despite the opposition of Nancy Pelosi, the Minority Leader; many liberal Democrats; and even some Republicans—although most of the latter objected to financing the federal government rather than slipping in a favor to Wall Street.  http://www.newyorker.com/news/john-cassidy/spending-bill-vote-winner-jamie-dimon
Jamie Dimon ("I'd do anything to help the USA but not at the expense of JP Morgan") himself called to urge support for the derivatives rule in the spending bill  The acrimony that erupted Thursday between President Obama and members of his own party largely pivoted on a single item in a 1,600-page piece of legislation to keep the government funded: Should banks be allowed to make risky investments using taxpayer-backed money?
The very idea was abhorrent to many Democrats on Capitol Hill. And some were stunned that the White House would support the bill with that provision intact, given that it would erase a key provision of the 2010 Dodd-Frank financial reform legislation, one of Obama's signature achievements.
But perhaps even more outrageous to Democrats was that the language in the bill appeared to come directly from the pens of lobbyists at the nation's biggest banks, aides said. The provision was so important to the profits at those companies that J.P.Morgan's chief executive Jamie Dimon himself telephoned individual lawmakers to urge them to vote for it, according to a person familiar with the effort.  http://www.washingtonpost.com/blogs/wonkblog/wp/2014/12/11/the-item-that-is-blowing-up-the-budget-deal/
Wealth inequality has widened along racial, ethnic lines since end of Great Recession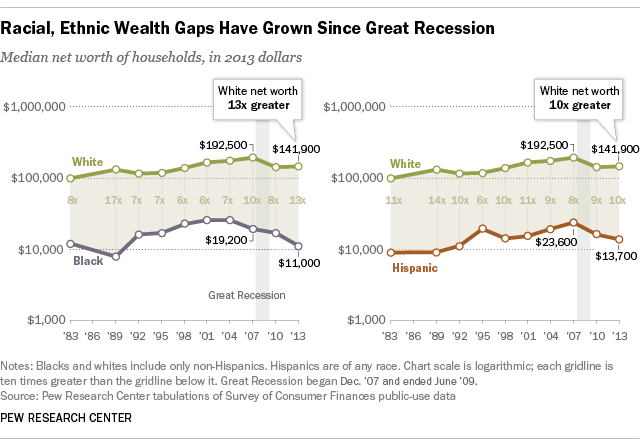 The Great Recession, fueled by the crises in the housing and financial markets, was universally hard on the net worth of American families. But even as the economic recovery has begun to mend asset prices, not all households have benefited alike, and wealth inequality has widened along racial and ethnic lines.
The wealth of white households was 13 times the median wealth of black households in 2013, compared with eight times the wealth in 2010, according to a new Pew Research Center analysis of data from the Federal Reserve's Survey of Consumer Finances. Likewise, the wealth of white households is now more than 10 times the wealth of Hispanic households, compared with nine times the wealth in 2010.  The current gap between blacks and whites has reached its highest point since 1989, when whites had 17 times the wealth of black households. The current white-to-Hispanic wealth ratio has reached a level not seen since 2001. …
The stability in household wealth follows a dramatic drop during the Great Recession. From 2007 to 2010, the median net worth of American families decreased by 39.4%, from $135,700 to $82,300. Rapidly plunging house prices and a stock market crash were the immediate contributors to this shellacking.
Our analysis of Federal Reserve data does reveal a stark divide in the experiences of white, black and Hispanic households during the economic recovery. From 2010 to 2013, the median wealth of non-Hispanic white households increased from $138,600 to $141,900, or by 2.4%.
Meanwhile, the median wealth of non-Hispanic black households fell 33.7%, from $16,600 in 2010 to $11,000 in 2013. Among Hispanics, median wealth decreased by 14.3%, from $16,000 to $13,700. For all families — white, black and Hispanic — median wealth is still less than its pre-recession level.
A number of factors seem responsible for the widening of the wealth gaps during the economic recovery. As the Federal Reserve notes, the median income of minority households (blacks, Hispanics and other non-whites combined) fell 9% from its 2010 to 2013 surveys, compared with a decrease of 1% for non-Hispanic white households. Thus, minority households may not have replenished their savings as much as white households or they may have had to draw down their savings even more during the recovery.
Also, financial assets, such as stocks, have recovered in value more quickly than housing since the recession ended. White households are much more likely than minority households to own stocks directly or indirectly through retirement accounts.  http://www.pewresearch.org/fact-tank/2014/12/12/racial-wealth-gaps-great-recession/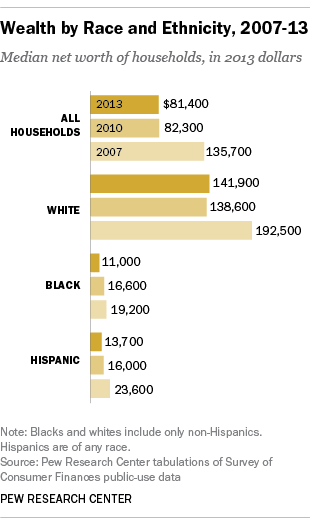 Obamagogue says he willing to defy Democrats on his support of Trans-Pacific Partnership (war on Workers) 
President Obama signaled Wednesday that, at least on international trade, he is willing to defy his fellow Democrats and his own liberal base to pursue a partnership with Republicans. Trade represents one of Obama's best chances for a legacy-building achievement in the final two years of his presidency, but he acknowledged that it is an idea he still has to sell to many of his traditional allies.
Speaking at a gathering of business leaders, Obama offered his strongest public defense of his administration's pursuit of a major 12-nation trade deal in the Asia Pacific, known as the Trans-Pacific Partnership (TPP), that has been opposed by Democrats, labor unions and environmental groups.
The administration has argued that the trade deals will boost U.S. exports and lower tariffs for American goods in the fast-growing Asia-Pacific region, where the United States has faced increasing economic competition from China.
"Those who oppose these trade deals ironically are accepting a status quo that is more damaging to American workers," Obama said at the Business Roundtable. "  http://www.washingtonpost.com/politics/obama-says-he-willing-to-defy-democrats-on-his-support-of-trans-pacific-partnership/2014/12/03/25edcaf4-7b30-11e4-84d4-7c896b90abdc_story.html
Larry Summers of the World (ruling class) Bank : It is only solid logic for rich countries to dump their toxic waste in poor countries  'Dirty' Industries: Just between you and me, shouldn't the World Bank be encouraging MORE migration of the dirty industries to the LDCs [Less Developed Countries]? I can think of three reasons:
1) The measurements of the costs of health impairing pollution depends on the foregone earnings from increased morbidity and mortality. From this point of view a given amount of health impairing pollution should be done in the country with the lowest cost, which will be the country with the lowest wages. I think the economic logic behind dumping a load of toxic waste in the lowest wage country is impeccable and we should face up to that.  http://www.whirledbank.org/ourwords/summers.html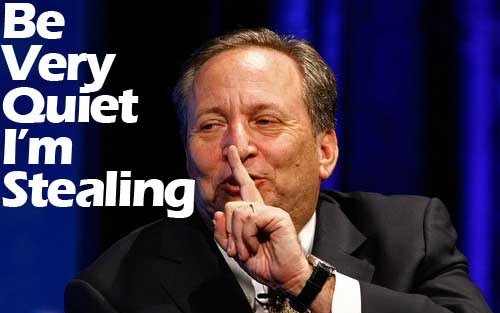 In 1927, Bank of England president Josiah Stamp said:
"The modern banking system manufactures money out of nothing. The process is perhaps the most astounding piece of sleight of hand that was ever invented."
"Banking was conceived in inequity and born in sin." (They) own the earth."
"Take it away from them but leave them the power to create money, and, with a flick of a pen, they will create enough money to buy it back again."
"Take this great power away from them and all great fortunes like mine will disappear, for then this would be a better and happier world to live in."
"But, if you want to continue to be the slaves of bankers and pay the cost of your own slavery, then let bankers continue to create money and control credit."http://www.veteransnewsnow.com/2013/08/12/larry-summers-wall-streets-man/
In Detroit–the Joy of Seeing the House Next Door Demolished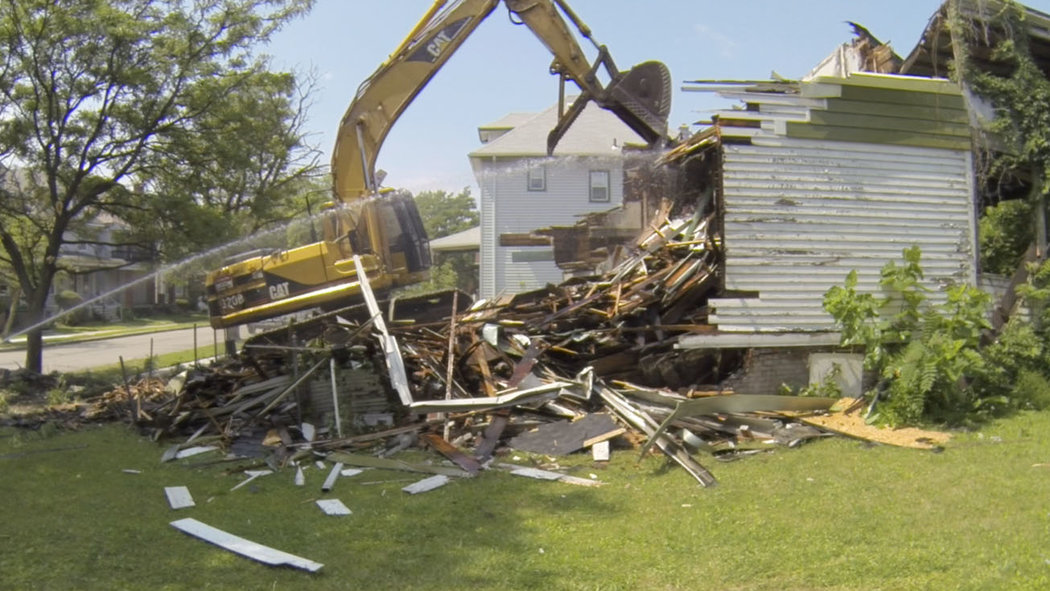 For years, 569 Mount Vernon had topped the list of the ramshackle properties that most concerned the Vans. And to them, the remedy was straightforward: Tear it down. Once that was accomplished, they would try to buy the lot. But as history in this mismanaged municipality has proved, neither was a simple task.  http://www.nytimes.com/2014/12/13/us/good-intentions-of-detroit-residents-are-tested-by-blight.html?emc=edit_th_20141213&nl=todaysheadlines&nlid=2254121
Mexico: Slave Labor Feeds Walmart -Desperate workers on a Mexican mega-farm: 'They treated us like slaves'
Wal-Mart was one of the biggest buyers of tomatoes from Bioparques. According to industry pricing surveys, Safeway and Albertsons have also stocked Kaliroy tomatoes. The surveys do not indicate which of De La Vega's farms supplied the two chains.
Beginning in 2007, the International Finance Corp., an arm of the World Bank that assists businesses in developing countries, lent Bioparques $17 million to expand operations.
In 2009 and again a year later, the nonprofit Mexican Center for Philanthropy honored Bioparques as a "socially responsible company."
Independent food safety auditors and Wal-Mart inspectors visited the San Gabriel greenhouses and packing plant, certifying that the company met rigorous safety requirements.
Workers were drilled in the proper way to select, pick and handle tomatoes. They had to be light red, plump and shiny.
Laborers scrubbed their hands at disinfection stations every time they entered the greenhouse. If a tomato touched the ground, they discarded it. Jewelry was prohibited. Workers trimmed their fingernails to prevent even the slightest injury to the glistening beefsteaks and Romas.
"They told us these were of the highest quality, that what we picked would be going to the other side," said Gerardo Gonzalez, 18. "If the tomatoes were punctured or bruised in any way, they wouldn't be suitable for them."http://graphics.latimes.com/product-of-mexico-labor/?track=email%7CMexico-Food-2014%7C%7C%7C%7C%7C%7C%7CBNA-20141210-lnk0
The Emergence of Fascism as a Popular Mass Movement
Torture report: 10 examples of the horror in the CIA's prisons  http://www.telegraph.co.uk/news/worldnews/northamerica/usa/11284139/Torture-report-10-examples-of-the-horror-in-the-CIAs-prisons.html
The U.S. Senate Committee's torture report has claimed Poland initially objected to the CIA's secret prison on its soil but became 'flexible' after being bought off with a large sum of money.
After denying the fact for years, former Polish president Aleksander Kwasniewski today admitted that Poland had granted the CIA permission to run the secret prison, but insisted his officials had not authorized illegal treatment or torture of its inmates.
Human rights groups believe at least eight terror suspects were held at a Polish prison codenamed 'Blue', including Khalid Sheikh Mohammed – the self-proclaimed mastermind of the 9/11 attacks.  http://www.dailymail.co.uk/news/article-2867879/CIA-paid-Poland-ease-qualms-secret-prison-Senate-report.html
Solidarity for Never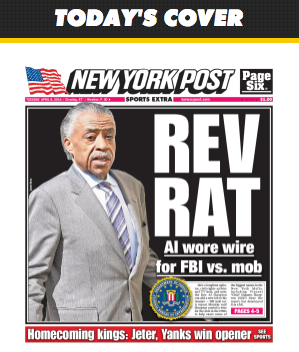 Marching Behind Police Agent Al Sharpton, Thousands of Ghost Dancers Protest Police Murders (and a few Protested Sharpton too with "Fists Up–Fight Back!" )
Thousands of demonstrators streamed down Pennsylvania Avenue on Saturday, shouting "Black lives matter," "Hands up, don't shoot" and "I can't breathe" to call attention to the recent deaths of unarmed African American men at the hands of police.
The peaceful civil rights march led by families of the slain and organized by the Rev. Al Sharpton's National Action Network drew a wide range of Americans — black, white, Latino, Asian, young and elderly. They walked east toward the U.S. Capitol in a stream of colorful T-shirts, banners and signs.  …But all did not go as planned, as a group of young demonstrators opposed to Sharpton, who they view as a celebrity activist seeking to take over a movement they started in Ferguson, seized the stage for a few minutes by shouting through a bullhorn. Many in the crowd frowned on the intrusion.  ..
As Sharpton took the podium, however, dozens and dozens of protesters walked west on Pennsylvania Ave, leaving the rally.
"We wanted to be here. This was wonderful. But we're good," says Kiesha Thomas, 32, of Chicago.
David Saunders, 62, was also leaving. "I believe in the march. But I don't want to hear him."
The Washington march was one of a wave of demonstrations across the nation. Separate marches were held from San Francisco to New York, including a Millions March and rally near New York University, and a demonstration before the nationally televised basketball game between two top teams, the universities of North Carolina and Kentucky.
Eents were as varied as the individuals organizing them, including, for example, a wilderness "healing hike" in hills outside Oakland, Calif.
Thousands of protesters crowded New York's Fifth Avenue on Sunday for the first large-scale, organized protest in the city since a grand jury on Staten Island declined to indict a police officer for the death of Eric Garner. http://www.washingtonpost.com/national/health-science/sharpton-to-lead-justice-for-all-march-in-dc/2014/12/13/36ce8a68-824f-11e4-9f38-95a187e4c1f7_story.html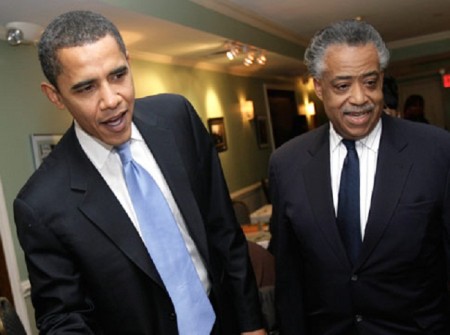 Freedom Rider: Don't March with Sharpton The real reason he is leading this march is to contain black anger and to keep it from spilling outside of proscribed channels of official authority. That is Sharpton's hustle in a nutshell. His job is to keep black people in line while making it appear that he is leading a popular movement. The subterfuge makes this march in particular a grotesque mockery.
Political wheeling and dealing are inherently incompatible with movement politics. Just two months ago, Sharpton held a lavish birthday party replete with testimonials from politicians and sponsorships from AT&T, Forest City Ratner realty, GE Asset Management, and Walmart among others. The gentrifiers, displacers and political crooks all kissed Sharpton's ring and that is bad news indeed.
Accolades from politicians are usually a sign of untrustworthy character and Sharpton is no exception to this rule.  http://blackagendareport.com/node/14564
California Teachers Association Finances (big salaries from selling labor peace to big bosses) 
Written By: Mike Antonucci – Dec• 09•14
I spend a lot of time on the California Teachers Association not only because I live in California, but because the union's influence over state government is unmatched anywhere else in the nation. Note that CTA's annual revenues are almost half of that collected by NEA national, despite having 1/10th the members.
Total membership – 307,451, down 5,611
Total revenue – $183.2 million (94% came from member dues), down $2.6 million
Budget surplus – $3.4 million
Net assets – $141.2 million
Total staff – 535
Staff salaries and benefits – $84.5 million
Highest paid employee – Carolyn Doggett, executive director, $217,180 base salary
Highest paid contractor – Schwartz, Steinsapir, Dohrmann & Sommers – $1.1 million  http://www.eiaonline.com/intercepts/2014/12/09/california-teachers-associations-finances/?utm_source=feedburner&utm_medium=email&utm_campaign=Feed%3A+Intercepts+%28Intercepts%29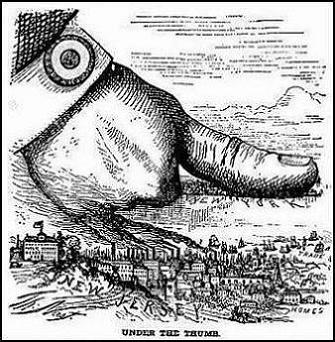 Michigan Teachers Union Bosses Got Big Pay Raises While Losing Members (and Collective "Bargaining") 
The Michigan Education Association's top three elected leaders received double-digit percentage raises this year, including a nearly $49,000 bump in one instance that amounted to a 44% pay hike, according to documents filed recently with the U.S. Department of Labor.
The teachers union's 2014 report, received Nov. 25, showed higher gross salaries for President Steven B. Cook, Vice President Nancy Strachan and Secretary-Treasurer Rick Trainor than in its prior year's report.
Cook's gross salary was $203,144, up $20,446 or 11%, while Strachan's gross salary was $144,700, up $20,097 or 16%, according to the reports. Trainor received the biggest pay hike — $48,385 — earning a gross salary of $158,296, according to the 2014 report.
MEA Executive Director Gretchen Dziadosz received a $13,591 or 6% pay bump to a gross salary of $224,858, according to the documents.
The 2014 report is from Sept. 1, 2013, to Aug. 31, 2014. http://www.freep.com/story/news/local/michigan/2014/12/08/michigan-education-association-leaders-raises/20066787/
Spy versus Spy
The Luxury Homes That Torture and Your Tax Dollars Built
The CIA paid torture teachers James Mitchell and Bruce Jesser more than $80 million. As they now live out their wildest dreams, their barbarity has cost the U.S. far more.
Call them the houses that torture built: Two sprawling luxury homes purchased by the CIA-contracted psychologists at the center of the scathing Senate report.
James Elmer Mitchell and John Bruce Jessen are not the first Americans to employ waterboarding and other "enhanced interrogation techniques" against our enemies.
But they are almost certainly the only ones to get rich doing it.
They did so by employing what is widely dismissed as "voodoo science" based on misapplied principles in a program that CIA records suggest produced little, if any, intelligence of significant value.
And they might have gotten even richer. The Senate Intelligence Committee report says they secured a contract with the CIA in 2006 valued "in excess of $180 million."
The CIA canceled the deal three years later, but by then the duo had received $81 million. They had more than enough to build fabulous new domiciles that surely at least equal their wildest dreams.
Mitchell's pied a torture is in Florida. Records describe a waterfront residence on six-tenths of an acre and appraised at more than $880,000, with 4,233 square feet of living space, four bathrooms, a three-car garage, a pool, central air-conditioning, and a wooded walkway leading to a lakeside combination dock and gazebo.
Jessen's is in the state of Washington, situated on 15 acres and appraised at $1,599,900. Records describe this house as 6,916 square feet, with six bedrooms and eight bathrooms. An aerial image shows what appears to be a spa, roiling water apparently carrying no nasty connotations.
"We are proud of the work we have done for our country," Mitchell and Jessen have said in a joint statement.
The Senate report notes that in addition to the $81 million, the CIA accorded the two a "multi-year indemnification agreement" to shield them, their firm, and its employees from any "legal liability arising out of the program."
"The CIA has since paid out more than $1 million pursuant to the agreement," the report notes.  http://www.thedailybeast.com/articles/2014/12/12/the-beach-houses-that-torture-built.html
Full US-CIA Torture Report Here http://www.nytimes.com/interactive/2014/12/09/world/cia-torture-report-document.html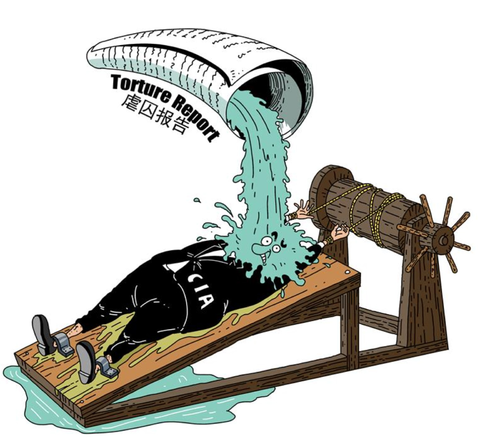 Chinese Coverage of C.I.A. Torture Report Says It Highlights U.S. HypocrisyA report on the C.I.A.'s interrogations of terrorism suspects released by the Senate Intelligence Committee on Tuesday has received extensive coverage in China, which has long accused the United States of hypocrisy on human rights issues.
On Thursday, state-run news media published photographs and analysis, including details of extreme interrogation techniques used by the C.I.A., like waterboarding. The English-language China Daily ran an editorial cartoon featuring the rolled-up Senate report funneling water over the face of a bloated man labeled "C.I.A."
USAID (CIA) infiltrated Cuban hip-hop scene to spark youth unrest  Hip-hop has emerged as the latest covert weapon in the US government's hapless attempts to unseat Cuba's communist government.
Like its previous efforts, including exploding cigars, Cuban Twitter and the botched Bay of Pigs invasion, the attempt to co-opt rappers ended in ignominious failure, new documents have shown.
For more than two years, the American development aid organisation USAid has been secretly trying to infiltrate Cuba's underground hip-hop movement, according to records obtained by the Associated Press.
The idea was to use Cuba's rappers "to break the information blockade" and build a network of young people seeking "social change" to spark a youth movement against the government of President Raul Castro.
The operation followed a familiar pattern to other tactics in America's secret war in Cuba – it was amateurish and profoundly unsuccessful.
On at least six occasions, Cuban authorities detained or interrogated people involved in the operation. They also confiscated computer hardware, which in some cases contained information that endangered Cubans who are thought to have had no idea they were caught up in the clandestine programme.  http://www.theguardian.com/world/2014/dec/11/cuban-hip-hop-scene-infiltrated-us-information-youth
US hid UK links in CIA torture report at request of British spy agencies References to Britain's intelligence agencies were deleted at their request from the damning US report on the CIA's use of torture after 9/11, it has emerged.
A spokesman for David Cameron acknowledged the UK had been granted deletions in advance of the publication, contrasting with earlier assertions by No 10. Downing Street said any redactions were only requested on "national security" grounds and contained nothing to suggest UK agencies had participated in torture or rendition.
However, the admission will fuel suspicions that the report – while heavily critical of the CIA – was effectively sanitised to conceal the way in which close allies of the US became involved in the global kidnap and torture programme that was mounted after the al-Qaida attacks.  http://www.theguardian.com/us-news/2014/dec/11/cia-torture-report-british-spy-agencies-discussed-redactions
Pentagon preparing for mass civil breakdown –Social science is being militarised to develop 'operational tools' to target peaceful activists and protest movements  A US Department of Defense (DoD) research programme is funding universities to model the dynamics, risks and tipping points for large-scale civil unrest across the world, under the supervision of various US military agencies. The multi-million dollar programme is designed to develop immediate and long-term "warfighter-relevant insights" for senior officials and decision makers in "the defense policy community," and to inform policy implemented by "combatant commands."
Launched in 2008 – the year of the global banking crisis – the DoD 'Minerva Research Initiative' partners with universities "to improve DoD's basic understanding of the social, cultural, behavioral, and political forces that shape regions of the world of strategic importance to the US."
Among the projects awarded for the period 2014-2017 is a Cornell University-led study managed by the US Air Force Office of Scientific Research which aims to develop an empirical model "of the dynamics of social movement mobilisation and contagions." The project will determine "the critical mass (tipping point)" of social contagians by studying their "digital traces" in the cases of "the 2011 Egyptian revolution, the 2011 Russian Duma elections, the 2012 Nigerian fuel subsidy crisis and the 2013 Gazi park protests in Turkey."..Another project awarded this year to the University of Washington "seeks to uncover the conditions under which political movements aimed at large-scale political and economic change originate," along with their "characteristics and consequences." The project, managed by the US Army Research Office, focuses on "large-scale movements involving more than 1,000 participants in enduring activity," and will cover 58 countries in total.http://www.theguardian.com/environment/earth-insight/2014/jun/12/pentagon-mass-civil-breakdown?CMP=share_btn_fb
Undercover Cop Draws Gun on Protesters in Oakland
An undercover police officer, who had been marching with demonstrators, aims his gun at protesters after some in the crowd attacked him and his partner in Oakland, California on Wednesday. The man was identified as an officer with the California Highway Patrol, according to the Oakland Police Department.  http://www.nbcnews.com/storyline/michael-brown-shooting/undercover-cop-draws-gun-protesters-oakland-n266176
Col. Wilkerson: Dick Cheney Fully Informed About Prisoner Torture  And then within a few minutes George Tenet showed up with the spellbinding news that high level Al Qaeda operatives had revealed under interrogation, he said — no revealing that he was being tortured at the time — that he'd revealed significant contacts between Al Qaeda and Saddam Hussein's operatives in Baghdad.
This was a flat-out lie. We later learned it was Sheik Al-Libi, we learned he was being tortured, no US personnel were even present, and that in a week to ten days he recanted what he'd given under torture.
So this is the kind of thing that was happening when I was out at the CIA for five days and nights with these people who are now trying to tell the American people that they are competent and they were telling the truth.  ..
the only person who was completely read in and no one knows all the details, but the one who was read in on both the need for the law to cover their rear ends and the need to continue the program because it was effective was Richard Bruce Cheney.
He was the man in the shadows orchestrating all of this from his position in the White House.
And he has appeared on every cable news channel since he left office, treated as though he is a legitimate commentator about matters of national security.
I'll go out on a limb, too. I'll say that based on this report alone, the CIA should be entirely disbanded and cease to exist as an entity. Then the public should be fully informed as to every operative at home and abroad who has ever been a part of this agency, because it has created monsters.
When those monsters retire or leave their posts with the CIA, they live in your neighborhoods, shop in your markets, and get jobs as "security experts", poisoning our politics and maybe even running for office. But you won't know that, because CIA operatives' identities are mandated to remain secret by law. http://crooksandliars.com/2014/12/col-wilkerson-dick-cheney-fully-informed
The Magical Mystery Tour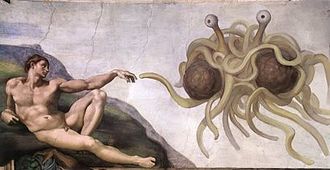 The Flying Spaghetti Monster charges no dues, won't rape your kids, has no bank, nor buildings, opposes slavery, plus Pirates!
Superstitious Psychos at Bob Jones U Cover Up rape and blame victims For decades, officials at Bob Jones University told sexual assault victims that they were to blame for their abuse, and to not report it to the police because doing so would damage their families, churches and the university, according to a long-awaited independent report released Thursday.
Bob Jones, an evangelical Christian institution in Greenville, S.C., displayed a "blaming and disparaging" attitude toward abuse victims, according to 56 percent of the 381 current and former students and employees who replied to a confidential survey and said they had knowledge of how the university handled abuse cases. About half the 166 people surveyed who identified themselves as abuse victims said the university actively discouraged them from going to the police….
"I was abused from the ages of 6 to 14 by my grandfather," one respondent said. "When I went for counseling I was told: 'Did you repent for your part of the abuse? Did your body respond favorably?' " The person reported being told by a university official that going to the police "tore your family apart, and that's your fault," and "you love yourself more than you love God."
Another person said that at Bob Jones, "abuse victims are considered 'second-rate Christians.' " And another said that university staff consistently told victims "that they bore the sin of bitterness and that they should not report abusers."http://www.nytimes.com/2014/12/12/us/bob-jones-university-sex-assault-victim-study.html?_r=1
Maryland and six other states still have articles in their constitutions saying people who do not believe in God are not eligible to hold public office. Maryland's Constitution still says belief in God is a requirement even for jurors and witnesses.
Now a coalition of nonbelievers says it is time to get rid of the atheist bans because they are discriminatory, offensive and unconstitutional. The bans are unenforceable dead letters, legal experts say, and state and local governments have rarely invoked them in recent years. But for some secular Americans, who are increasingly visible and organized, removing the bans is not only a just cause, but a test of their growing movement's political clout.  http://www.nytimes.com/2014/12/07/us/in-seven-states-atheists-push-to-end-largely-forgotten-ban-.html?ref=us&_r=0
Fanatical Mystics force out Brit Principal  in January, Mr. Bains stepped down as the principal of the Saltley School and Specialist Science College, saying he could no longer do the job in the face of relentless criticism from the Muslim-dominated school board. It had pressed him, unsuccessfully, to replace some courses with Islamic and Arabic studies, segregate girls and boys and drop a citizenship class on tolerance and democracy in Britain.
"I suppose I was a threat, giving these children more British values, for them to be integrated into society," Mr. Bains said in his first interview since the controversy over his departure.
His experience has helped bring to life the often deeply emotional and highly contentious conflicts unearthed by a British government investigation this year into whether organized groups of conservative Muslims were having undue influence on public schools.
The topic has become especially sensitive at a time when Britain is concerned about the radicalization of young Muslims in the country and their involvement with jihadis in Syria and Iraq. The investigation was prompted by an anonymous letter, sent last year to local officials in Birmingham, alleging an organized Islamic takeover of British schools in Muslim neighborhoods.  http://www.nytimes.com/2014/12/08/world/british-principal-who-resigned-believes-he-was-seen-as-a-threat.html?hp&action=click&pgtype=Homepage&module=second-column-region&region=top-news&WT.nav=top-news
The Best and Worst Things in the History of the World