April 25th, 2015 / Author: rgibson
We Say Fight Back!
As the Pentagon's PR Machine cranks out lies about the "fall of Saigon," and the "invasion," of South Vietnam–celebrate the great, if very brief, heroic victory of the Vietnamese people over the racist Empire.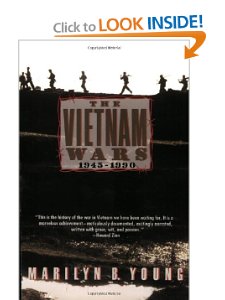 Ed Moise's (and the best) Vietnam Wars Bibliography www.clemson.edu/caah/history/FacultyPages/EdMoise/bibliography.html
PBS?Pentagon Lies about the "Fall" of Saigon and the "Invasion" of S. Vietnam by the Vietnamese www.kpbs.org/news/2015/apr/24/how-fall-saigon-made-san-diego-refugee-hub/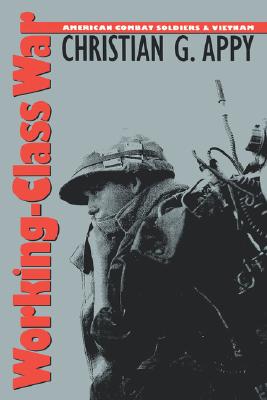 above, war criminal McNamara apologizes for war crimes–became head of World Bank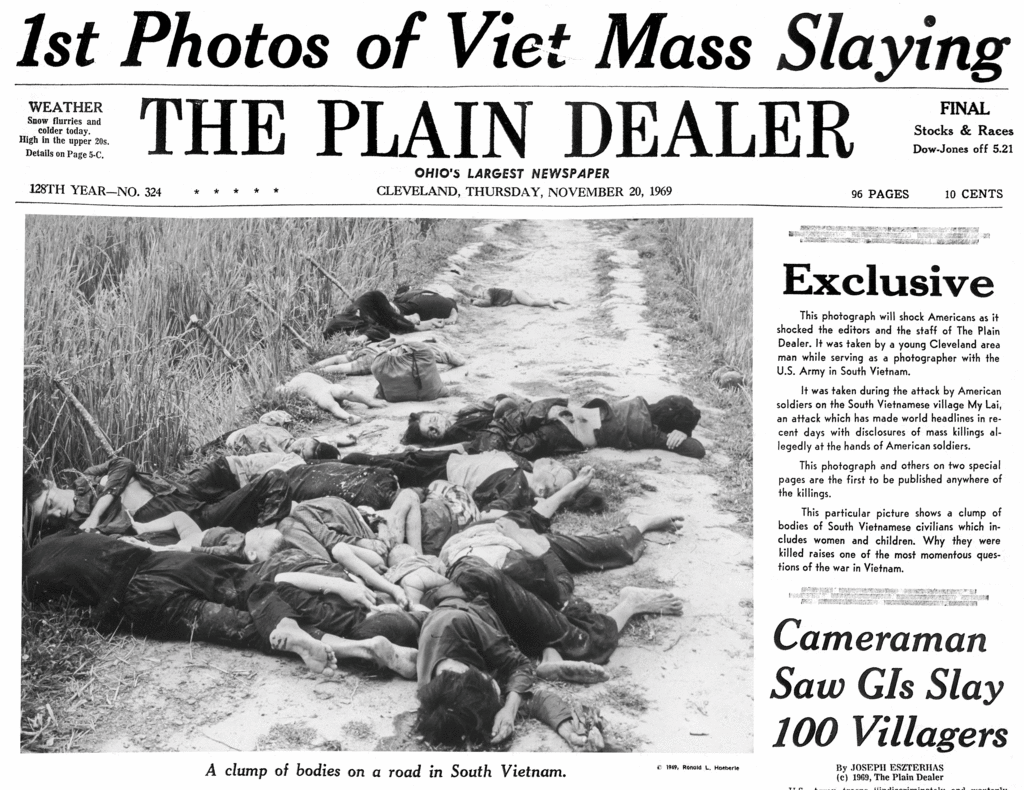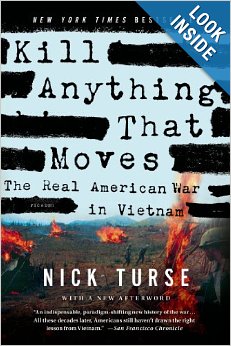 Turse on the Pentagon's Lies about the victory of the Vietnamese people   www.tomdispatch.com/post/175808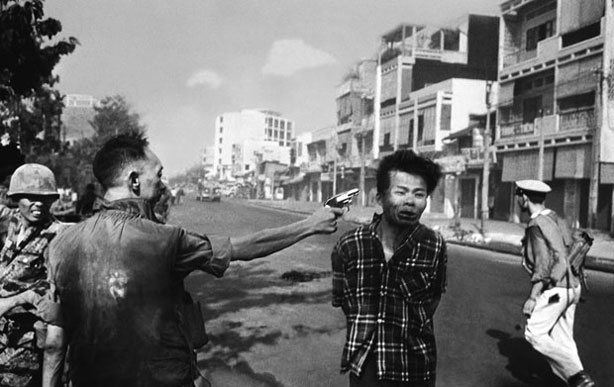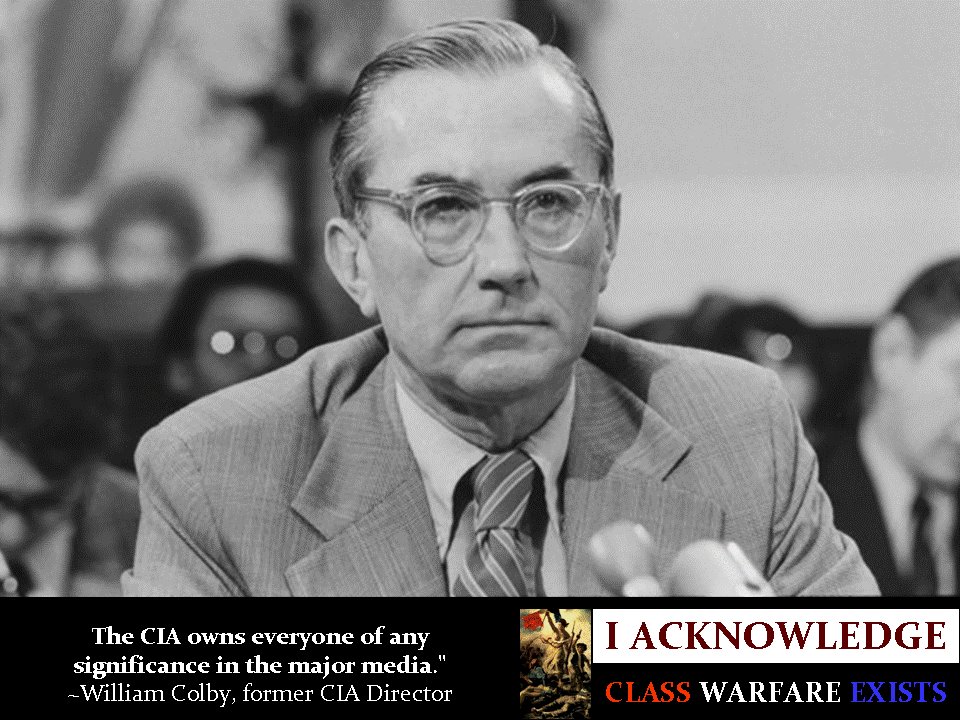 Above, Colby, head of the Operation Phoenix Assassination program which killed around 40,000 Vietnamese: "We took a scattergun approach."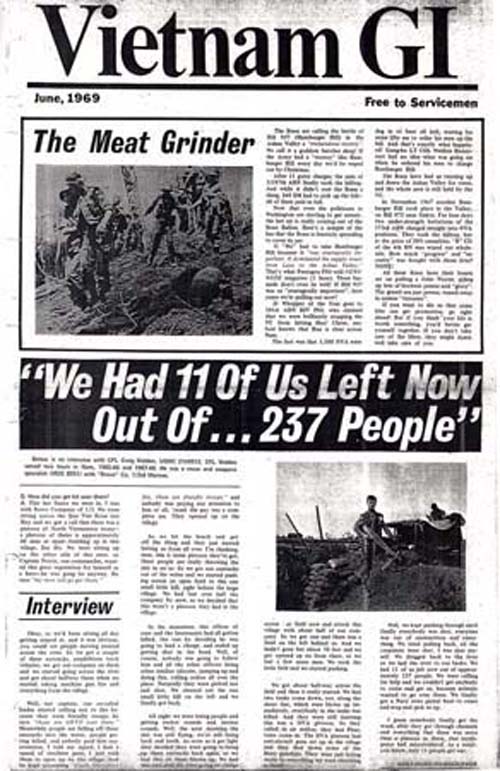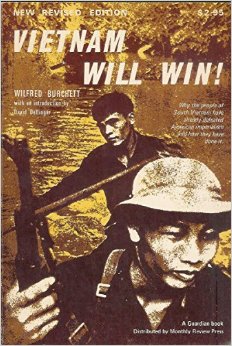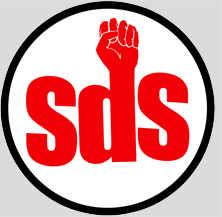 Below, the best book about SDS so far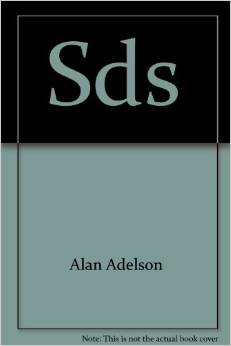 Christian Appy on the Coming Lies about Vietnam, and Iraq and Afghanistan Defeat in Vietnam might have been the occasion for a full-scale reckoning on the entire horrific war, but we preferred stories that sought to salvage some faith in American virtue amid the wreckage. For the most riveting recent example, we need look no further than Rory Kennedy's 2014 Academy Award-nominated documentary Last Days in Vietnam. The film focuses on a handful of Americans and a few Vietnamese who, in defiance of orders, helped expedite and expand a belated and inadequate evacuation of South Vietnamese who had hitched their lives to the American cause.
The film's cast of humanitarian heroes felt obligated to carry out their ad hoc rescue missions because the U.S. ambassador in Saigon, Graham Martin, refused to believe that defeat was inevitable. Whenever aides begged him to initiate an evacuation, he responded with comments like, "It's not so bleak. I won't have this negative talk." Only when North Vietnamese tanks reached the outskirts of Saigon did he order the grandiloquently titled Operation Frequent Wind — the helicopter evacuation of the city — to begin.
By that time, Army Captain Stuart Herrington and others like him had already led secret "black ops" missions to help South Vietnamese army officers and their families get aboard outgoing aircraft and ships. Prior to the official evacuation, the U.S. government explicitly forbade the evacuation of South Vietnamese military personnel who were under orders to remain in the country and continue fighting. But, as Herrington puts it in the film, "sometimes there's an issue not of legal and illegal, but right and wrong." Although the war itself failed to provide U.S. troops with a compelling moral cause, Last Days in Vietnam produces one. The film's heroic rescuers are willing to risk their careers for the just cause of evacuating their allies.
The drama and danger are amped up by the film's insistence that all Vietnamese linked to the Americans were in mortal peril. Several of the witnesses invoke the specter of a Communist "bloodbath," a staple of pro-war propaganda since the 1960s. (President Richard Nixon, for instance, once warned that the Communists would massacre civilians "by the millions" if the U.S. pulled out.) Herrington refers to the South Vietnamese officers he helped evacuate as "dead men walking." Another of the American rescuers, Paul Jacobs, used his Navy ship without authorization to escort dozens of South Vietnamese vessels, crammed with some 30,000 people, to the Philippines. Had he ordered the ships back to Vietnam, he claims in the film, the Communists "woulda killed 'em all."
The Communist victors were certainly not merciful. They imprisoned hundreds of thousands of people in "re-education camps" and subjected them to brutal treatment. The predicted bloodbath, however, was a figment of the American imagination. No program of systematic execution of significant numbers of people who had collaborated with the Americans ever happened.
Following another script that first emerged in U.S. wartime propaganda, the film implies that South Vietnam was vehemently anti-communist. To illustrate, we are shown a map in which North Vietnamese red ink floods ever downward over an all-white South — as if the war were a Communist invasion instead of a countrywide struggle that began in the South in opposition to an American-backed government.
Had the South been uniformly and fervently anti-Communist, the war might well have had a different outcome, but the Saigon regime was vulnerable primarily because many southern Vietnamese fought tooth and nail to defeat it and many others were unwilling to put their lives on the line to defend it. In truth, significant parts of the South had been "red" since the 1940s. The U.S. blocked reunification elections in 1956 exactly because it feared that southerners might vote in Communist leader Ho Chi Minh as president. Put another way, the U.S. betrayed the people of Vietnam and their right to self-determination not by pulling out of the country, but by going in.
Last Days in Vietnam may be the best silver-lining story of the fall of Saigon ever told, but it is by no means the first. Well before the end of April 1975, when crowds of terrified Vietnamese surrounded the U.S. embassy in Saigon begging for admission or trying to scale its fences, the media was on the lookout for feel-good stories that might take some of the sting out of the unremitting tableaus of fear and failure.
They thought they found just the thing in Operation Babylift. A month before ordering the final evacuation of Vietnam, Ambassador Martin approved an airlift of thousands of South Vietnamese orphans to the United States where they were to be adopted by Americans. Although he stubbornly refused to accept that the end was near, he hoped the sight of all those children embraced by their new American parents might move Congress to allocate additional funds to support the crumbling South Vietnamese government.
Commenting on Operation Babylift, pro-war political scientist Lucien Pye said, "We want to know we're still good, we're still decent." It did not go as planned. The first plane full of children and aid workers crashed and 138 of its passengers died. And while thousands of children did eventually make it to the U.S., a significant portion of them were not orphans. In war-ravaged South Vietnam some parents placed their children in orphanages for protection, fully intending to reclaim them in safer times. Critics claimed the operation was tantamount to kidnapping.  www.tomdispatch.com/post/175987/tomgram%3A_christian_appy%2C_from_the_fall_of_saigon_to_our_fallen_empire/
Congratulations on the publication of: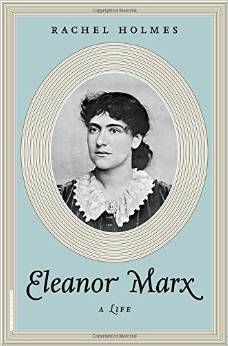 The Little Red Schoolhouse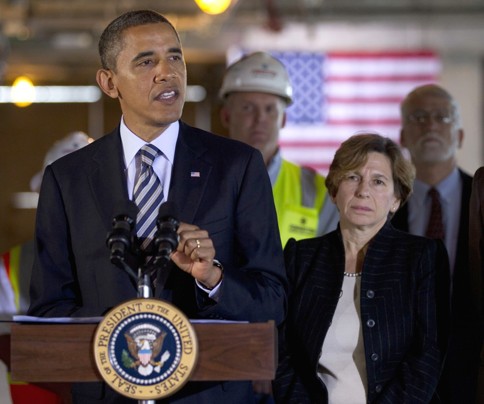 AFT's Randi Weingarten and her Warmaker pals
How Easy it is for Union Bosses to Lead Opt-Out, while the Opt-In to Empire and Capital After several years in which teachers' unions have been hammered on the issue of tenure, have lost collective bargaining rights in some states and have seen their evaluations increasingly tied to student scores, they have begun, with some success, to reassert themselves using a bread-and-butter issue: the annual tests given to elementary and middle school students in every state.
The teachers' push on testing comes as Congress is debating how to revise the 2001 No Child Left Behind law, which requires that schools demonstrate annual progress on test scores and prescribed measures for schools deemed failing, from mandatory tutoring to closing. Lawmakers are considering a bill that removes the most punitive consequences for schools and makes clear that states do not have to use test scores to evaluate teachers.
Critics of the campaigns against testing, including many state and local education officials, say the unions are not acting out of concern for children but are trying to undercut efforts to institute tougher evaluations. They argue that annual testing is critical for tracking how effectively schools are educating poor and minority students and that evaluations based only on subjective criteria like observations typically fail to identify weak teachers.
"It's right at the point when we finally actually have the kind of improved tests that so many folks petitioned for and advocated for for years," said Jonah Edelman, the chief executive of Stand for Children, an advocacy group that supports charter schools and teacher evaluations that incorporate test scores. Mr. Edelman said that the organization supports legislation to reduce unnecessary testing, but "encouraging parents to opt out is not an effort to reduce overtesting."  www.nytimes.com/2015/04/21/education/teachers-unions-reasserting-themselves-with-push-against-standardized-testing.html?hp&action=click&pgtype=Homepage&module=first-column-region&region=top-news&WT.nav=top-news&_r=0
A copy of the state's English Language Arts test that students took last week was leaked online Wednesday in an apparent act of sabotage by anti-testing activists.More than three dozen photographs of the exam appeared Wednesday morning on the Facebook page "Education is a journey, not a race — USA," which has posted screeds against Common Core-linked tests since March 2013.
It's not known who released the test online, as the Facebook page is anonymous — but the post had been shared 163 times by Wednesday night.  nypost.com/2015/04/23/anti-common-core-activists-leak-states-english-exam-online/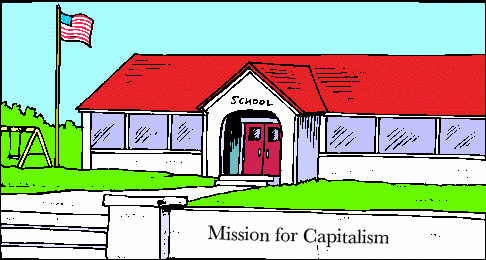 The Stench Continues at U Louisville University  of Louisville President James Ramsey signed a document awarding his Chief of Staff Kathleen Smith an extra $53,587 in pay from the university's foundation, of which Ramsey is also president.
Like Ramsey and U of L Provost Shirley Willihnganz, Smith had been promised large "deferred" payments from the foundation if she stayed on the job at U of L for years to come.
In Smith's case, the foundation in 2007 promised her $450,000 if she remained employed through 2012.
What was different about the $53,587 one-time grant Smith received in 2011 is that all she had to do to qualify for the "deferred" money was remain employed for one more day – as the pay "vested" the very next day, Sept. 30, 2011.
Smith's deferred compensation agreements and other records obtained in multiple requests over the last two months shed new light on how top U of L executives have been enriched by the university foundation over the years, at a time when the inner workings of the $1.1 billion nonprofit organization are under increased scrutiny.
In February, stories in The Courier-Journal and Insider Louisville revealed that the foundation's latest tax return showed executives had earned millions of dollars from special deferred accounts set up by the foundation.
Ramsey was paid $2.7 million by the foundation in the fiscal year ended June 30, 2013, while Willihnganz received $1.9 million and Smith got $1.4 million, the tax form shows. The payments included investment returns on the deferred pay while it was held by the foundation and "gross up" checks to cover the executives' income taxes for the big payouts.
Smith's extra $53,587 in "deferred" pay in 2011 was a reward for her exceptional performance in 2010-11, foundation attorney David Saffer wrote in response to questions.  www.wdrb.com/story/28837365/sunday-edition-part-1-university-of-louisville-executives-benefited-from-quick-vesting-retroactive-investment-returns-for-deferred-pay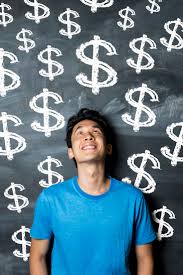 Arizona State Jumps to the Lead in the Race for Capital from Student/Commodities To start college, the typical student must meet admission requirements (if any), enroll and pay tuition. But what if anyone anywhere could try out a prominent university's classes for a small fee and wait until the end to decide whether to pay tuition for credit toward a diploma?
That is one of the groundbreaking ideas behind an Arizona State University plan, announced Wednesday, to offer a freshman curriculum online through the nonprofit Web site called edX.
The Global Freshman Academy, as ASU calls it, is the latest in a head-spinning series of technological innovations for higher education since the emergence of massive open online courses, or MOOCs, in 2011 and 2012. The academy will consist of 12 online MOOCs from ASU faculty on various topics, from math to humanities to social and behavioral sciences. Introduction to Astronomy is scheduled to launch in August, followed in the fall by Human Origins and Western Civilizations: Ancient and Medieval Europe. The rest are slated to be introduced gradually over the next two years.  www.washingtonpost.com/local/education/arizona-state-university-to-offer-freshman-year-online-for-credit/2015/04/22/17df61e8-e921-11e4-9767-6276fc9b0ada_story.html
With the Empire's Nationalist Opt out Movement acting up, the Pushback Any New Jersey school that fails to have 95 percent of its students take the PARCC exams will be placed on a corrective action plan, and schools with especially high opt-out rates could have state funding withheld, state Education Commissioner David Hespe said Wednesday.
Hespe said in an interview after the Assembly Budget Committee hearing on education that the state is taking PARCC participation rates "very seriously," even for schools that do not receive federal funding.
"We are going to do whatever is necessary to make sure that we have a comfort level moving forward that we are going to hit that 95 percent," Hespe said. "This is not a no harm, no foul situation here." www.nj.com/education/2015/04/nj_education_commissioner_pledges_sanctions_over_p.html
$300,000 a year Head master ran kiddie porn in elite school: Gets 50  Former Tower Hill school headmaster Christopher D. Wheeler, who rejected an offer to serve only a minimum of four years in prison for dealing in child pornography, was instead sentenced to a mandatory 50 years behind bars Friday.
Wheeler's sentencing and guilty verdict, which his lawyer plans to appeal, culminated an 18-month investigation that shook the elite private school in west Wilmington.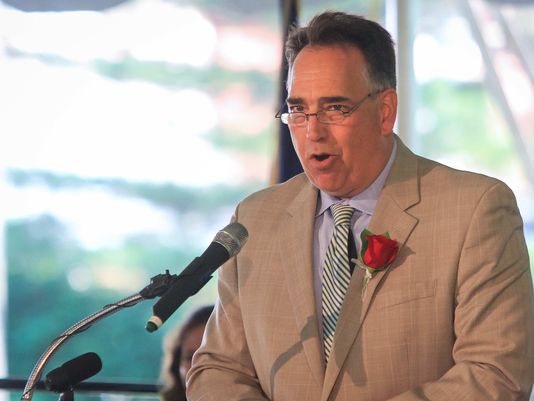 Big bucks for capitalists' school headmaster and pornographer
In a case that stemmed from unsubstantiated allegations that Wheeler had sexually abused his adopted son and two other teenagers years ago, the 55-year-old Wheeler received a mandatory two years on each of 25 counts of dealing in child pornography…..During an October 2013 raid at the school-owned mansion where Wheeler lived, authorities seized more than 2,000 images and videos of boys engaging in sex acts with men from a computer Wheeler kept in the music room. The discovery led school officials to immediately fire Wheeler from the headmaster job he had held for nearly nine years. He earned more than $300,000 a year in salary and benefits.  www.freep.com/story/news/nation/2015/04/24/ex-headmaster-rejected-deal-gets-years/26348143/
The International Hot War of the Rich on the Poor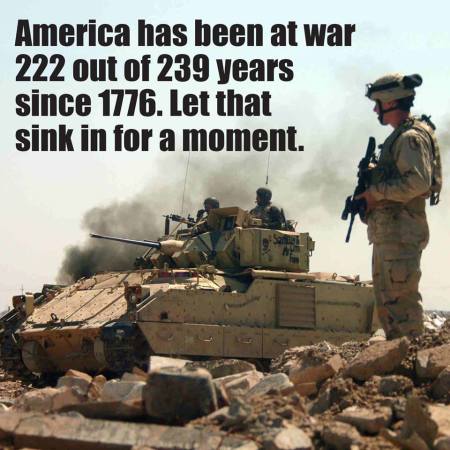 Drone Murders another US CItizen (and Untold numbers of innocents) Every independent investigation of the strikes has found far more civilian casualties than administration officials admit. Gradually, it has become clear that when operators in Nevada fire missiles into remote tribal territories on the other side of the world, they often do not know who they are killing, but are making an imperfect best guess.
The president's announcement on Thursday that a January strike on Al Qaeda in Pakistan had killed two Western hostages, and that it took many weeks to confirm their deaths, bolstered the assessments of the program's harshest outside critics. The dark picture was compounded by the additional disclosure that two American members of Al Qaeda were killed in strikes that same month, but neither had been identified in advance and deliberately targeted.  www.nytimes.com/2015/04/24/world/asia/drone-strikes-reveal-uncomfortable-truth-us-is-often-unsure-about-who-will-die.html?emc=edit_tnt_20150424&nlid=2254121&tntemail0=y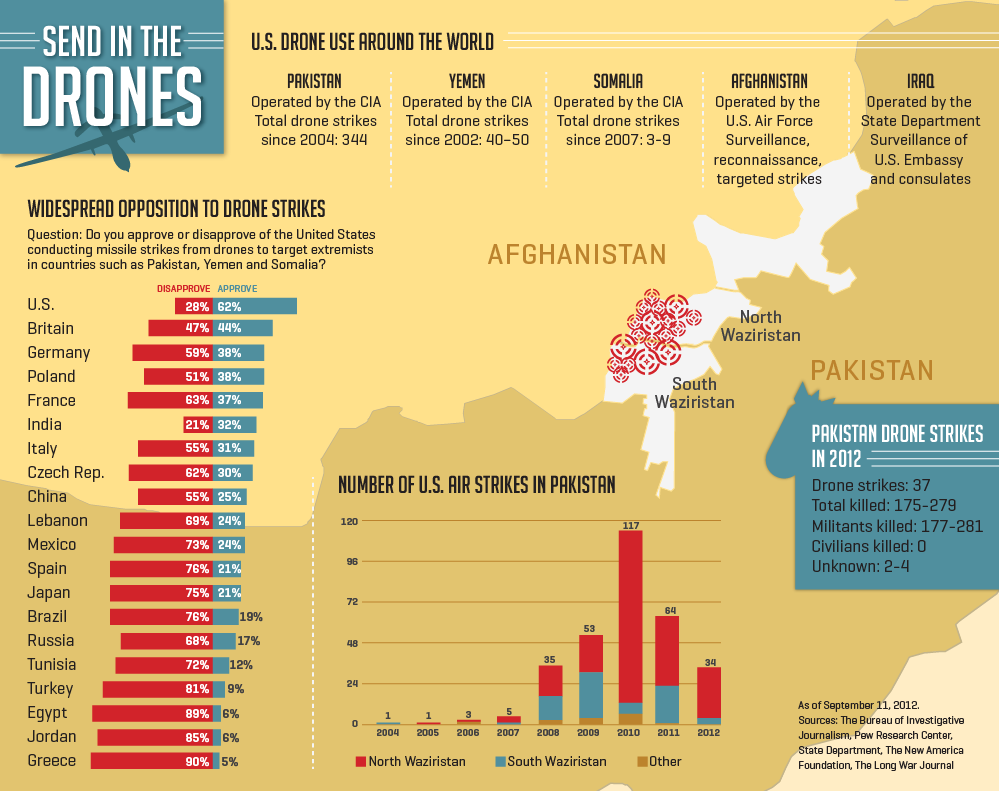 New Video for you from the IslamoFascists of Daesh (IS)  jihadology.net/2015/04/16/new-video-message-from-the-islamic-state-a-defiant-attack-upon-the-apostates-in-the-refinery-wilayat-%E1%B9%A3ala%E1%B8%A5-al-din/
The video opens with high-definition footage shot from a drone flying over an oil refinery in central Iraq, but this video isn't from a multi-million-dollar American drone. It's from a drone operated by the Islamic State that likely cost a few thousand dollars. And the refinery – Iraq's largest – is held by government forces, who have been besieged by the militants for the better part of a year.
The video, called "Defiant Attack on the Apostates at the Refinery," began appearing on jihadist-linked websites and Twitter accounts last week. It heralded an Islamic State assault on the oil refinery at Baiji, where Iraqi government soldiers have held out since last summer against surrounding Islamic State troops. In the end, the government kept hold of the refinery, the country's largest, with the help of 47 airstrikes by the United States and a massive influx of Iraqi reinforcements.
But beyond the outcome of the refinery battle, military analysts who've viewed the video find it alarming because it shows that the Islamic State retains a surprisingly high level of military skill despite months of daily airstrikes by U.S. aircraft and their coalition allies.
"The overall takeaway from this and several other videos like it, and this opinion is borne out by the facts on the ground, is that Daash remains better trained, more motivated, better led and supported by a logistical infrastructure that the Iraqi government is literally incapable of delivering to their own troops," said one former British special forces soldier who consults with the Iraqi Kurdish government on military affairs. He spoke only on the condition of anonymity because of the sensitive nature of his role in Iraq. Daash is an Arabic acronym for the Islamic State.Read more here: www.mcclatchydc.com/2015/04/20/263807/video-of-islamic-state-capabilities.html#storylink=cpy
Admiral McRaven, now head of the U Texas system, ran illegal death squads
Turse: Sex, Drugs, and Dead Drunken US Commandos In Mali Six people lay lifeless in the filthy brown water. It was 5:09 a.m. when their Toyota Land Cruiser plunged off a bridge in the West African country of Mali. For about two seconds, the SUV sailed through the air, pirouetting 180 degrees as it plunged 70 feet, crashing into the Niger River.
Three of the dead were American commandos. The driver, a captain nicknamed "Whiskey Dan," was the leader of a shadowy team of operatives never profiled in the media and rarely mentioned even in government publications. One of the passengers was from an even more secretive unit whose work is often integral to Joint Special Operations Command (JSOC), which conducts clandestine kill-and-capture missions overseas. Three of the others weren't military personnel at all or even Americans. They were Moroccan women alternately described as barmaids or "prostitutes."
The six deaths followed an April 2012 all-night bar crawl through Mali's capital, Bamako, according to a formerly classified report by U.S. Army criminal investigators. From dinner and drinks at a bar called Bla-Bla to more drinks at La Terrasse to yet more at Club XS and nightcaps at Club Plaza, it was a rollicking swim through free-flowing vodka. And vodka and Red Bull. And vodka and orange juice. And vanilla pomegranate vodka. And Chivas Regal. And Jack Daniels. And Corona beer. And Castel beer. And don't forget B-52s, a drink generally made with Kahlúa, Grand Marnier, and Bailey's Irish Cream. The bar tab at Club Plaza alone was the equivalent of $350 in U.S. dollars.
At about 5 a.m. on April 20th, the six piled into that Land Cruiser, with Captain Dan Utley behind the wheel, to head for another hotspot: Bamako By Night. About eight minutes later, Utley called a woman on his cell phone to ask if she was angry. He said he'd circle back and pick her up, but she told him not to bother. Utley then handed the phone to Maria Laol, one of the Moroccan women. "Don't be upset. We'll come back and get you," she said. The woman on the other end of the call then heard screaming before the line went dead.  www.tomdispatch.com/post/175984/tomgram%3A_nick_turse%2C_africom_behaving_badly/
Pentagon Lost Another $1 Billion  The Defense Department can't account for $1.3 billion that was shipped to force commanders in Afghanistan from 2004 to 2014 for critical reconstruction projects, 60 percent of all such spending under an emergency program, an internal report released Thursday concludes.
The missing money was part of the relatively small amount of Afghanistan spending that was routed directly to military officers in a bid to bypass bureaucracy and rush the construction of urgently needed roads, bridges, schools, hospitals, water treatment plants and other essential infrastructure. About 70 percent of the $100 billion the United States has spent to rebuild Afghanistan during more than 13 years of war went through the Pentagon, with the rest distributed by the U.S. Agency for International Development and other civilian departments.
A yearlong investigation by John F. Sopko, the U.S. special inspector general for Afghanistan reconstruction, found that the Pentagon couldn't – or wouldn't – provide basic information about what happened to 6 in 10 dollars of $2.26 billion it had spent over the course of a decade on the Commander's Emergency Response Program. more here: www.mcclatchydc.com/2015/04/23/264136/more-than-1-billion-in-us-emergency.html#storylink=cpy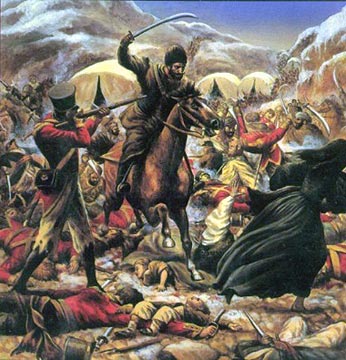 When you're wounded and left on Afghanistan's plains,
And the women come out to cut up what remains,
Jest roll to your rifle and blow out your brains
An' go to your Gawd like a soldier.
Go, go, go like a soldier,
Go, go, go like a soldier,
Go, go, go like a soldier,
So-oldier of the Queen! (Kipling)
Psyche! War in Afghanistan–still on! The war in Afghanistan is not ending, US government attorneys said in court documents unsealed Friday, undercutting statements President Barack Obama made last December and in his State of the Union address a few weeks later when he formally declared that "the longest war in American history is coming to a responsible conclusion."
But Obama didn't really mean that the war was over, the government now argues.
"Simply put, the President's statements signify a transition in United States military operations, not a cessation …" Andrew Warden, a Justice Department attorney, wrote. "Although the United States has ended its combat mission in Afghanistan, the fighting there certainly has not stopped."
Warden made the argument in a 34-page motion (viewable below as a PDF) filed in US District Court for the District of Columbia in response to a legal challenge by Guantanamo detainee Mukhtar Yahi Naji al-Warafi. The detainee asked a federal court to grant his writ of habeas corpus and set him free because Obama said the war in Afghanistan is over and the legal authorization the US has relied upon to hold him for the past 13 years is no longer valid.  news.vice.com/article/the-justice-department-just-declared-that-the-war-in-afghanistan-is-not-over
The International Economic War of the Rich on the Poor
Why Ludlow Matters (America's most radical mag, the New Yorker)  On April 20, 1914, members of the Colorado National Guard opened fire on a group of armed coal miners and set fire to a makeshift settlement in Ludlow, Colorado, where more than a thousand striking workers and their families were camped out. Today, the Ludlow massacre, which Caleb Crain wrote about in The New Yorker in 2009, remains one of the bloodiest episodes in the history of American industrial enterprise; at least sixty-six men, women, and children were killed in the attack and the days of rioting that followed, according to most historical accounts. Although it is less well-remembered today than other dark episodes in American labor history, such as the Triangle Shirtwaist Factory fire that claimed a hundred and forty-six lives, the Ludlow massacre—which Wallace Stegner once called "one of the bleakest and blackest episodes of American labor history"—changed the nation's attitude toward labor and capital for the next several decades. Its memory continues to reverberate in contemporary political discourse.
In the summer of 1913, United Mine Workers began to organize the eleven thousand coal miners employed by the Rockefeller-owned Colorado Fuel & Iron Company. Most of the workers were first-generation immigrants from Italy, Greece, and Serbia; many had been hired, a decade prior, to replace workers who had gone on strike. In August, the union extended invitations to company representatives to meet about their grievances—including low pay, long and unregulated hours, and management practices they felt were corrupt—but they were rebuffed. A month later, eight thousand Colorado mine workers went on strike. Among their demands were a ten-per-cent pay raise, the enforcement of an eight-hour working day, and the right to live and trade outside the company-owned town. Many of the rights they sought were required by Colorado law but remained unenforced. www.newyorker.com/business/currency/the-ludlow-massacre-still-matters
About those 1.5 Million Missing Black Men Our analysis of the number of missing African-American men relies on the 2010 census, the government's most recent attempt to count all residents. The census also contains counts of people in prison and in other institutions such as homeless shelters, hospitals, nursing homes and domestic military barracks.
According to the Census Bureau, there were 7.046 million black men 25 to 54 who were not incarcerated in 2010 and 8.503 million black women in this category. The difference between these two figures leads to our headline of 1.5 million missing black men.
Demographers refer to the 25-to-54 age group as prime age, a term this post will use frequently.
Using census data, we estimated that about 625,000 prime-age black men were imprisoned, compared with 45,000 black women. This gap — of 580,000 — accounts for more than one-third of the overall gap.
It is the result of sharply different incarceration rates for black men and any other group. The rate for prime-age black men is 8.2 percent, compared with 1.6 percent for nonblack men, 0.5 percent for black women and 0.2 percent for nonblack women.  www.nytimes.com/2015/04/21/upshot/the-methodology-1-5-million-missing-black-men.html?_r=0&abt=0002&abg=1
Cuckoldette and Cheating Lying Husband trade $ for influence with Russia The headline on the website Pravda trumpeted President Vladimir V. Putin's latest coup, its nationalistic fervor recalling an era when its precursor served as the official mouthpiece of the Kremlin: "Russian Nuclear Energy Conquers the World."
The article, in January 2013, detailed how the Russian atomic energy agency, Rosatom, had taken over a Canadian company with uranium-mining stakes stretching from Central Asia to the American West. The deal made Rosatom one of the world's largest uranium producers and brought Mr. Putin closer to his goal of controlling much of the global uranium supply chain.
At the heart of the tale are several men, leaders of the Canadian mining industry, who have been major donors to the charitable endeavors of former President Bill Clinton and his family. Members of that group built, financed and eventually sold off to the Russians a company that would become known as Uranium One.
Beyond mines in Kazakhstan that are among the most lucrative in the world, the sale gave the Russians control of one-fifth of all uranium production capacity in the United States. Since uranium is considered a strategic asset, with implications for national security, the deal had to be approved by a committee composed of representatives from a number of United States government agencies. Among the agencies that eventually signed off was the State Department, then headed by Mr. Clinton's wife, Hillary Rodham Clinton.
As the Russians gradually assumed control of Uranium One in three separate transactions from 2009 to 2013, Canadian records show, a flow of cash made its way to the Clinton Foundation. Uranium One's chairman used his family foundation to make four donations totaling $2.35 million. Those contributions were not publicly disclosed by the Clintons, despite an agreement Mrs. Clinton had struck with the Obama White House to publicly identify all donors. Other people with ties to the company made donations as well.
And shortly after the Russians announced their intention to acquire a majority stake in Uranium One, Mr. Clinton received $500,000 for a Moscow speech from a Russian investment bank with links to the Kremlin that was promoting Uranium One stock.  www.nytimes.com/2015/04/24/us/cash-flowed-to-clinton-foundation-as-russians-pressed-for-control-of-uranium-company.html?_r=0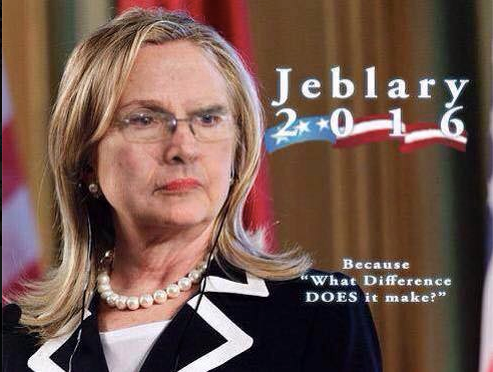 Cuckoldette or Bro in Chief?
Hillbillary: "The Bible is my Biggest Influence" Hillary Clinton, a likely 2016 Democratic presidential candidate who supports abortion-on-demand and redefining marriage, says her thought process is "guided" by the Bible more than any other book or "influence."
The former first lady made her comments during an interview with the New York Times Sunday Book Review on June 11. When asked about her favorite book, she said, "At the risk of appearing predictable, the Bible was and remains the biggest influence on my thinking. I was raised reading it, memorizing passages from it, and being guided by it. I still find it a source of wisdom, comfort, and encouragement."
However, just last week, she told NPR host Terry Grossu that "too many people [who oppose redefining marriage] believe they have a direct line to the Divine."
Rob Schwarzwalder, senior vice president at Family Research Council, told LifeSiteNews that he wished Mrs. Clinton consistently allowed the Bible to shape her worldview. "Mrs. Clinton is right that the Bible is a source of 'wisdom, comfort and encouragement.' However, it is also God's revelation of Himself in Jesus Christ and of His unchanging moral commands regarding the way we live our lives and the values we should espouse," he said. "We can hope and pray that Mrs. Clinton will recognize the latter, even as she affirms the former."  www.lifesitenews.com/news/hillary-clinton-the-bible-is-the-biggest-influence-on-my-thinking
Did Hillbillary wipe that server clean to hide her Russia Uranium Connection, or another woman?
Paul Street I'm going to be blunt and just say this: you truly have to be a hopelessly bamboozled and ignorant amnesiac fool to fall for Hillary Clinton's effort to recast herself as a populist – as someone who actually cares that "the deck is stacked" on behalf of the rich and powerful. Researching her and Bill's record, I keep discovering new levels of fake-progressive depravity and deception that make my skin crawl like no time since I really delved into the fake left Dollar Obomber phenomenon in 2006 and 2007. For what it's worth, I am convinced that she (as well as her nominal spouse) really is a full-on sociopath. . blogs.citypages.com/blo…/clintonControversyMcCall.jpg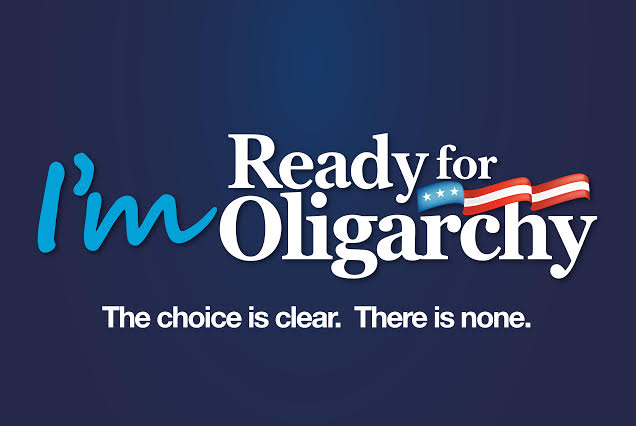 ReColonizing Detroit with 100,000 people about to be foreclosed Detroit: every article about you should include a love letter, a thank-you note, a history lesson, for without you…
Few care to admit, however, that the city that was the arsenal of the twentieth century may also provide the blueprint for a more precarious era. Which brings us to those massive tax foreclosures of the present moment. Just over 60,000 homes, about half of them occupied, are slated for the auction block. As many as 100,000 of the city's residents — about a seventh of the total number — are now on track for what many are calling an eviction "conveyor belt."
Such an image easily springs to mind in this city whose auto factories were famous for their oh-so-efficient shop floors.  These days, sadly enough, it's all-too-easy to imagine a twenty-first-century version of a classic Detroit assembly line dedicated to processing its own residents, workers, and retirees — all the ones it claims to no longer need, all those too old, too young, too ill-trained, too inefficient for a post-bankruptcy city. These undesirables, it seems, are to be turned into so many economic refugees on a conveyor belt to nowhere. While everyone loves to hear about legendary industrial Detroit, no one wants to hear about its de-industrialized progeny, and especially not about foreclosures — not again.  www.tomdispatch.com/post/175983/tomgram%3A_laura_gottesdiener%2C_another_round_of_detroit_refugees/
Greece: The Noose Tightens Euro zone finance ministers warned Greece on Friday that its leftist government will get no more aid until it agrees a complete economic reform plan, as Athens lurches closer to bankruptcy.
Greek Finance Minister Yanis Varoufakis faced a harsh morning in which euro zone ministers bemoaned talks they felt "were going nowhere" and one minister said that maybe it was time governments prepared for the plan B of a Greek default.
Jeroen Dijsselbloem, the Dutch finance minister who chaired the meeting in the Latvian capital, slammed the door on Varoufakis' proposal for early cash after partial reforms.
"A comprehensive and detailed list of reforms is needed," Dijsselbloem told a news conference following a meeting in Riga. "A comprehensive deal is necessary before any disbursement can take place … We are all aware that time is running out."
He also said a remaining 7.2 billion euros in frozen bailout funds would no longer be available after June, and Greece's creditors would not talk about longer term funding and debt relief until Athens concluded a full interim agreement.  www.reuters.com/article/2015/04/24/us-eurozone-greece-idUSKBN0NF0BJ20150424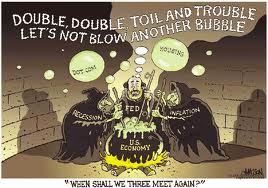 NASDAQ at Record High and Dow Close behind  ech stocks helped push the Nasdaq composite index to an all-time high Thursday, eclipsing a record set at the peak of the dot-com boom 15 years ago. Poor Getting Poorer There are nearly 50 million Americans who now live below the poverty line. That translates to 49.7 million total. Furthermore, and just as shocking, nearly 80% of the entire U.S. population is now living near poverty or below it.
DOW at 18,080 on April 24 www.marketwatch.com/investing/index/djia
Poor Getting Pooer This startling new statistic is means that 80% of the population is struggling with joblessness, or with near-poverty. Many of them are relying on government assistance to help pay the bills or feed their families. Without that assistance, this near-poverty statistic means that they too would be poor.    countercurrentnews.com/2013/11/in-the-u-s-49-7-million-are-now-poor-and-80-of-the-total-population-is-near-poverty/
The Emergence of Fascism as a Popular Mass Movement
Federal prosecutors on Monday urged a judge to impose a "severe" sentence on a former CIA officer convicted of giving classified information to a New York Times reporter, arguing that the officer's case was unique and that a stiff penalty would dissuade others with access to government secrets from giving them away.
Prosecutors did not recommend a prison term for Jeffrey Sterling, 47, but they said they thought the probation office had correctly calculated the range in the federal sentencing guidelines as 19 years 7 months on the low end and 24 years 5 months on the high end. Sterling was convicted of nine criminal counts in January after jurors determined unanimously that he gave a Times reporter classified information about a secret operation to put faulty nuclear plans in the hands of Iranian officials.
The conviction was a significant win for federal prosecutors and a presidential administration that has pursued more leak cases than all its predecessors combined.  www.washingtonpost.com/local/crime/federal-prosecutors-urge-severe-sentence-for-ex-cia-agent-in-leak-case/2015/04/21/4c8d1f5e-c001-4757-9b2a-50adf23b8d3c_story.html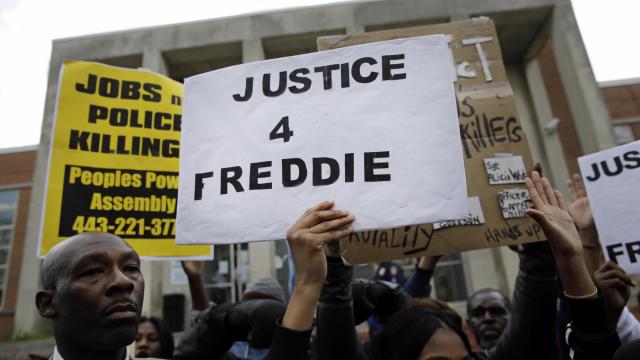 Thousands of protesters took the streets of Baltimore Saturday in the largest Freddie Gray demonstration yet as hours of peaceful marching turned violent.
At least two people were hurt in the mayhem and at least a dozen were arrested. The problems occurred near Camden Yards, where the Baltimore Orioles were playing the Boston Red Sox. Fans were told to stay in the stadium because of public safety concerns. Prior to the game, demonstrators fought with fans at a bar.
Gray died April 19 after suffering a fatal spinal injury while in police custody. Authorities have not explained how or when Gray's spine was injured, though police have said he should have received medical attention at the spot where he was arrested. Gray was handcuffed without a seatbelt inside a police transport vehicle, a violation of the department's policy.  www.foxnews.com/us/2015/04/25/thousands-take-to-streets-in-baltimore-for-freddie-gray-rally/
Deputy who Murdered Eric Harris Gets Vacation in Bahamas Charged with manslaughter in the shooting death of Eric Harris, millionaire Deputy Bob Bates was just given permission to travel out of the country on vacation to the Bahamas.
A lawyer for the Harris family, Dan Smolen, said he was not surprised that Bates had pleaded not guilty — but he was surprised about the vacation.  www.dailykos.com/story/2015/04/21/1379208/-Charged-in-the-death-of-Eric-Harris-Deputy-Bob-Bates-gets-permission-to-go-to-the-Bahamas?detail=facebook_sf
If the Program was approved, why did the CIA lie (again) about torture? When then-CIA Director Michael Hayden appeared before the Senate Select Committee on Intelligence in April 2007 to testify about the CIA's coercive interrogation program, he should have felt pretty comfortable.
The program, after all, had been blessed repeatedly by the Justice Department, which by then had written multiple secret memos explaining why slamming people into walls, depriving them of sleep for up to 10 days and waterboarding them was perfectly legal. President George W. Bush, Vice President Dick Cheney, Attorney General John Ashcroft, White House Counsel Alberto Gonzales, Defense Secretary Donald Rumsfeld, national security adviser Condoleezza Rice and other Cabinet officials had all personally approved of the program. Bush had declared a few months earlier, in fact, that the program had "saved innocent lives." The Senate committee, whose leaders had been briefed on the program as early as September 2002 and had done nothing to halt it, had a reputation for coddling as much as overseeing the intelligence community. This was hardly a hostile audience. Hayden was talking to the home team.
Why, then, did Hayden misrepresent virtually every aspect of the program to the committee?
His misstatements are carefully catalogued in a damning appendix to the committee's report, released Tuesday. According to the appendix, Hayden made false or unsupported statements about the genesis of the program; the interrogation of Abu Zubaida, the CIA's first disappeared detainee; the qualifications and training of the interrogators; the ability of interrogators and observers to halt interrogations at any time; the number of detainees held; the intelligence allegedly obtained from coercive tactics; abusive and illegal conduct by interrogators; and the effectiveness of waterboarding. Hayden has objected that the committee took some of his statements out of context, and he has noted that, in any event, the program preceded his tenure as CIA director. But the evidence of false and unsupported testimony is overwhelming.
Consider just three examples. Hayden claimed that all of those conducting the program were "carefully chosen and carefully screened" and underwent more than 250 hours of specialized training. In fact, the CIA's records show that it chose interrogators who "had engaged in inappropriate detainee interrogations, had workplace anger management issues, and had reportedly admitted to sexual assault," according to the Senate report. Some interrogators were given no training at all; others had 65 hours — not 250.
Hayden also claimed that all interrogations were observed by nonparticipants and that "any observer can call 'knock it off' at any time." He said no one expressed any reservations. In fact, CIA records show that many involved did object to the procedures, to no avail. When one team member questioned the legality of the techniques being applied to Abu Zubaida, for example, CIA supervisor Jose Rodriguez instructed the team member to stop using "speculative language as to the legality of given activities" in agency cables. During the interrogation of Abu Zubaida, CIA cables report that several team members were "to the point of tears and choking up," and that two or three said they would seek transfers if the abuse continued. (And it did continue.)
Hayden also denied that any interrogators ever punched anyone or threatened family members of detainees, and assured the committee that any abuse would be reported. In fact, CIA records disclose the use of a "hard takedown" method, in which about five team members jumped a detainee, hooded him, cut away his clothes, punched him and dragged him down a hallway. Other records show that interrogators threatened to kill, capture or assault family members if suspects did not talk. Some of the most notorious abuses, including the use of a gun and an electric drill to threaten one detainee, were never reported, because the supervisor assumed the tactic had been approved.  www.washingtonpost.com/opinions/if-the-interrogation-program-was-approved-why-did-the-cia-still-lie-about-it/2014/12/12/e858eeec-8162-11e4-81fd-8c4814dfa9d7_story.html
Solidarity for Never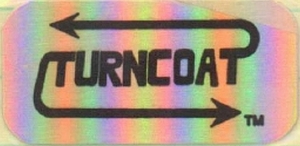 The Tragic Sellout of Vietnamese Socialism (capitalism with a benevolent party at the top)…he said what others will say only behind one hand: that the leadership of the Vietnamese Communist party have become traitors to their own cause.
"At the very outset, those who made the revolution installed a government [that] had a very good intent to develop the country and to be prosperous in the fairest way, but things went wrong somewhere. Those who joined the revolution, who swore to be transparent – eventually they betrayed their commitment and their ideology."
Khe was himself part of the revolution. As a student in the early 1970s, he agitated against the Americans and spent three years behind bars. He was a party member for years. He understands why the leadership turned to the tools of capitalism to kickstart the economy, but he has seen the dark side of the neoliberal coin – the corruption and the inequality.
You can see it on the streets. Despite its dark past, Saigon has boomed into a seething mass of commercial activity. But it is, nonetheless, a city in the developing world, with signs of poverty on every side. And then there is Dong Khoi Street – an island of self-indulgent wealth where the new elite can buy a T-shirt from Hermes for $500, a watch from Versace for $15,000, or a dining-room table with four chairs covered in gold-leaf calf skin and stuffed with goose feathers for $65,000. And on the corner, the Continental Hotel sells meals that would cost a week's pay for a worker, in a restaurant called – with one final slap in Ho Chi Minh's face – Le Bourgeois.  www.theguardian.com/news/2015/apr/22/vietnam-40-years-on-how-communist-victory-gave-way-to-capitalist-corruption?CMP=fb_gu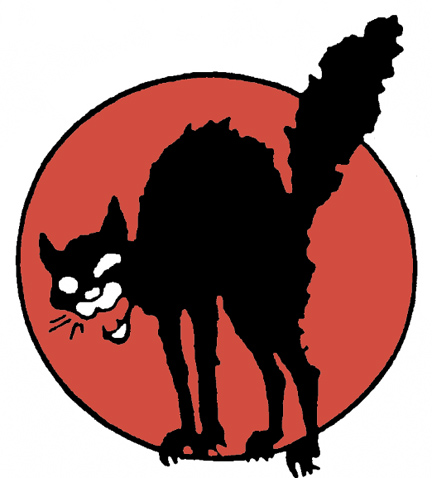 NEA's $100,00 a year + Staff Adopts the IWW Tabby Cat (don't tell the ranks the "working class and employing class have nothing in common"–prattle about "progressive discipline "instead)  Progressive discipline is one of the pillars of unionism– it is one of the first gains a union should
seek, and it is one of the best measures of a relationship between a bargaining unit and an employer.
If your employer respectsprogressive discipline, it is a sign that your relationship is strong. It means you can look your employer in the eye andspeak with parity, free from the fear that some minor issue or
trumped-up charge will end with you, as a leader, on the unemploymentline. If your employer does not
respect progressive discipline, your employer does not respect you as a union member.  castafforg.files.wordpress.com/2014/11/advocacy_appeal_march15.pdf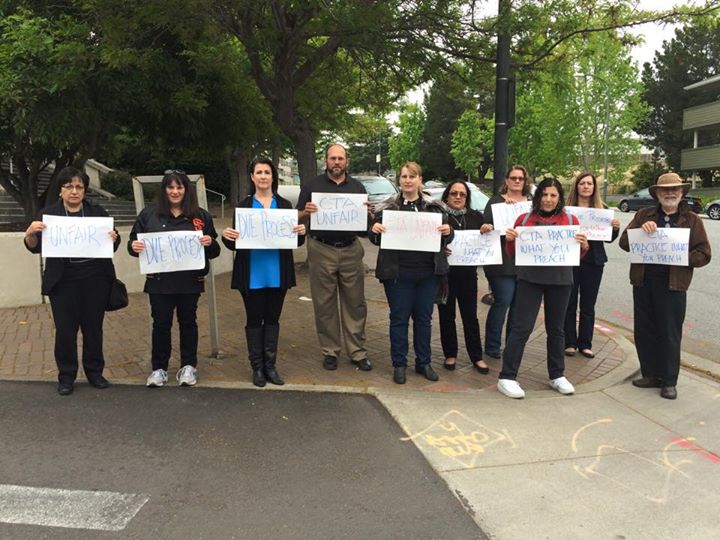 California Teachers Ass'n Staff Pickets for "progressive discipline" after their prezzie was fired (thanks Mike A)
UAW Redefines "Contradictory Interests," as "Bridging the Gap," to prep the next sellout
"Bridging the gap" is the United Auto Workers' resounding philosophy for collective bargaining issues with the Detroit automakers and other organizations for the next four years.
It's a precise wording that could be one of the first signs that contract negotiations between the union and companies will be more beneficial for all parties than they historically have.
"There is a realism to it," said senior attorney Clifford Hammond of Detroit labor and employment law firm Nemeth Law P.C. "I think there's a lot to say about the words. They chose them for a reason."  www.detroitnews.com/story/business/autos/2015/04/22/uaw-automakers-look-bridge-gap/26218091/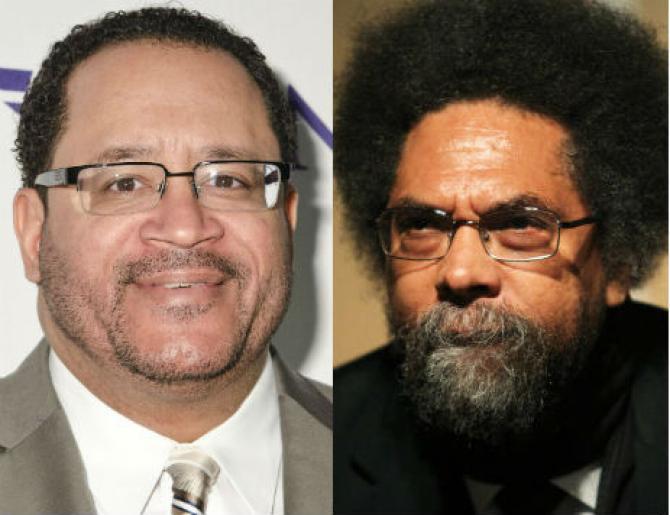 Big D Democrat vs Blowhard
In Michael Eric Dyson's takedown for the New Republic of his friend and mentor Cornel West, he has a come-to-Jesus moment that is neither pretty nor kind, but painfully blunt. The realization comes to Dyson that West is a parody of the intellectual he once was, that his vicious and often personal attacks on President Barack Obama have come at a cost: the loss of his credibility. And the loss of their 35-year friendship.  www.theroot.com/articles/politics/2015/04/michael_eric_dyson_tells_the_root_about_his_split_with_mentor_cornel_west.html
Sold Out at UTLA The district's last offer contained a meager five percent salary increase, while the UTLA countered by lowering its demand from 17 percent to 8.5 percent. The current agreement contains a 10.36 percent raise, the majority of which is retroactive to the start of the 2014-2015 school year.
Teachers have not had a raise since 2007. Considering average annual increases in the Consumer Price Index along with one day per month unpaid furlough days teachers were forced to take during the height of the financial crisis, the meager raise actually represents a de facto wage cut. Such is the anger against eroding wages that school officials felt it necessary to include terms for reopening negotiations on wages by July 2017.
The UTLA has abandoned any serious demands for reduced class sizes, a major concern of teachers, parents and students alike. It had initially demanded more than 5,090 new teachers, nurses and librarians; however, the new tentative agreement does not include any language related to the hiring of new teachers. It also does not seek the rescinding of pink slips issued to more than 609 LAUSD teachers last month. www.wsws.org/en/articles/2015/04/23/utla-a23.html
With Sellout Contract, and No Control of the work place via potential strike, UTLA moves to dump $400,000 into farcical political campaign Amoni declined to comment on UTLA's plans to spend $400,000 that was recently reallocated from the union's strike fund, now that the union and the district have reached a tentative agreement on a new labor contract.
"If we spend it and how we spend it is confidential," he said, adding, "we'll report what we are legally required to report."http://laschoolreport.com/utla-pulls-back-campaign-spending-on-kayser-in-shift-to-schmerelson/#more-34539
Spy versus Spy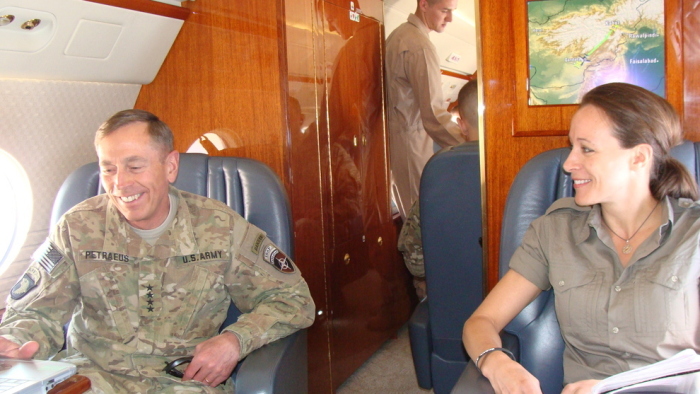 Petraeus (failed General, and Broadwell, paramour)
While Obama Prosecutes Leakers Viciously, Petraeus (big leaker with Paula) skates Petraeus, a retired four-star general who led soldiers through the Iraq and Afghanistan wars, appeared in a federal court Tuesday afternoon dressed in a dark blue suit. Despite the charge carrying a penalty of up to a year in prison, the 62-year-old received a sentence of two years' probation and a $100,000 fine — which is $60,000 more than prosecutors requested under an earlier plea deal. The deal was struck last month after Petraeus pleaded guilty to one count of unauthorized removal and retention of classified material.  news.vice.com/article/petraeus-gets-wrist-slap-for-sharing-cia-intel-as-other-leakers-face-harsh-sentences
Lawyers for Jeffrey Sterling, convicted earlier this year of leaking classified information to New York Times reporter James Risen, urged today that Sterling "not receive a different form of justice" than David Petraeus, the former general and CIA director who has pleaded guilty to a misdemeanor for leaking classified information to his biographer. While Petraeus will not go to jail—yesterday a judge sentenced him to two years probation and a $100,000 fine—prosecutors have asked for a "severe" sentence against Sterling within federal guidelines of 19 to 24 years in prison. In January, a jury convicted Sterling, a former CIA agent, on nine counts related to leaking information to Risen, a Times reporter who in 2006 wrote a book that revealed the agency had mishandled a program to disrupt Iran's nuclear-weapons program.
Sterling's lawyers, Edward MacMahon, Jr. and Barry Pollack, filed their sentencing memorandum today, arguing that their client "should be treated no more harshly than any other person who has been charged and convicted of 'leaking' to the press." In addition to Petraeus, they cited the cases of John Kiriakou, a former CIA agent who was sentenced to 30 months in prison, and Stephen Kim, who received a 13-month sentence. Unlike Petraeus, Kiriakou and Kim, who reached plea agreements, Sterling took his case to a jury. He is scheduled to be sentenced on May 11.
"He should be treated similarly to others convicted for the same crimes and not singled out for a long prison sentence because he elected to exercise his right to trial," the lawyers stated. "[T]he court cannot turn a blind eye to the positions the government has taken in similar cases."  firstlook.org/theintercept/2015/04/24/petraeus-gets-lenience-and-risens-cia-source-jeffrey-sterling-should-too/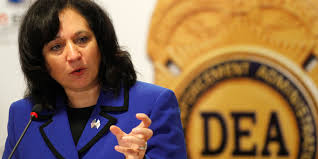 Head of DEA Cartel Resigns in Sex/Hookers/Drug Scandal The head of the Drug Enforcement Administration is stepping down in mid-May, following revelations about "sex parties" involving prostitutes overseas and other misconduct among its agents.
Michele Leonhart, who has served at the helm of the DEA since 2007, has come under heavy criticism on Capitol Hill since an inspector general's report last month documented a series of episodes in which agents hired prostitutes. Agents were also found to have had sex parties with some women hired by Colombian drug cartels.
Attorney General Eric H. Holder Jr. announced Leonhart's pending departure in a statement Tuesday in which he noted she was the first woman at the agency to reach the rank of special agent in charge. "She was a trailblazer for equality," he said.
Holder made no mention of the recent DEA controversies and said Leonhart had informed him she would be retiring.  ,,,
Drug Enforcement Administration agents allegedly had "sex parties" with prostitutes hired by local drug cartels overseas over a period of several years, according to a report released Thursday by the Justice Department's watchdog.
The report did not specify the country where the parties occurred, but a law enforcement official familiar with the matter identified it as Colombia.
Seven of the 10 DEA agents alleged to have participated in the gatherings — most of which took place at an agent's "quarters" leased by the U.S. government — admitted to having attended the parties, the report found. The agents, some of whom had top-secret security clearances, received suspensions of two to 10 days. www.washingtonpost.com/world/national-security/embattled-dea-chief-to-resign-following-sex-parties-scandal/2015/04/21/2f65108e-e853-11e4-9a6a-c1ab95a0600b_story.html?hpid=z1
CIA Afghan Station Chief interviewed re Afghan war and Torture news.vice.com/video/robert-grenier-the-vice-news-interview
The Magical Mystery Tour
Ab0ve, the new top chaplain for the Air Force's Christian Soldiers—
Just take the sermon "Wrath of God," which Hernandez delivered at his church, Sovereign Grace Baptist Church in Elizabethtown, Kentucky. I invite those who can stomach such violent hatred to try, and try hard, to listen to this putrid, bigoted oration. In it, the Chaplain stormily decries "abominations" deserving the "hatred of God about the perfect justice of God Almighty which is going to come upon those who loathe at his sovereignty. To those who burn with enmity against his law and his good works which have clearly been manifested throughout history, this is clearly his righteous judgment that's going to take place upon those who bathe in their sin and boast in their debauchery." Later on in the sermon, Hernandez provides us with an example of such "perfect justice" in the form of a howlingly moronic explanation of a virus "many of you may have heard of the virus called HIV," a "due penalty" for the "detestable and abominable" act of homosexual love. In true quack fashion, the hate-preacher then uses cherry-picked statistics to buttress the radical right-wing canard of HIV being a "gay thing," a consequence of his claim that "God gave them over to a debased mind to do what ought not to be done" and that God has thus abandoned them.
Hernandez then takes the time to veer from the topic of "perversion" into theological anti-Semitism, claiming, "It's almost identical to how Jesus was delivered into the hands of wicked men. In Mark 15:15, the Bible tells us that Pilate wishing to satisfy the Jews released for them Barabbas and then what happened? They scourged Jesus and delivered him to be crucified." Wow, "Pilate wishing to satisfy the Jews?" This Air Force unit's "Officer of the Year" blames "the Jews" in classic Old School anti-Semitic fashion despite the fact that Mark 15:15 doesn't say "Jews" – it says, "the crowd" or "the people."
In the sick mind of Hernandez (and sadly, to the "flock" he propagandizes with searing prejudice every Sunday) such bitterly hateful bigotry is "true love," and those Christians who disagree with him are themselvesabominable, unprofitable, and unqualified for every good work, grace or mercy under heaven.  www.alternet.org/speakeasy/michaelweinstein/air-force-base-names-homophobic-anti-semitic-chaplain-officer-year
In Scary Ann Arbor, Priest tells flock: Pack heat  An Ann Arbor Catholic priest has urged his parishioners to arm themselves and attend classes at Christ the King parish to earn a concealed pistol license (CPL).
In a letter sent to Christ the King parishioners recently, the Rev. Edward Fride explained why he believed it was necessary to get concealed pistol licenses because of recent crime in the area. During a Palm Sunday mass last month, Fride announced that the parish would be holding the CPL class.
When some parishioners questioned the decision, Fride sent out a pro-gun letter titled "We're not in Mayberry Anymore, Toto" – a reference to the 1960s-era Andy Griffith Show and its portrayal of a fictional North Carolina town, as well as Dorothy's dog from the Wizard of Oz.
"It is very common for Christians to simply assume that they live in Mayberry, trusting that because they know the Lord Jesus, everything will always be fine and nothing bad can happen to them and their families," Fride wrote.  www.freep.com/story/news/local/2015/04/20/ed-fride-mayberry-guns-ann-arbor-catholic-priest/26086691/
The Best and Worst Things in the History of the World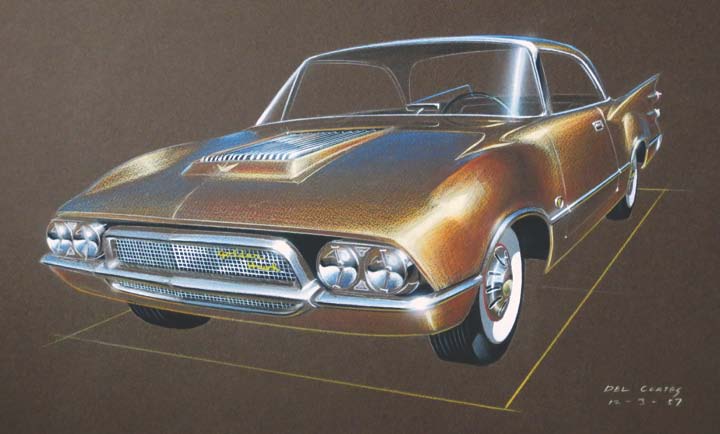 The Studebaker Golden Hawk, 1957, one of many auto designs kept secret and linked here www.pbs.org/newshour/art/golden-age-american-car/?utm_source=facebook&utm_medium=pbsofficial&utm_campaign=newshour
So Long