July 25th, 2015 / Author: rgibson
We Say Fight Back!
Boots Riley: If You Want a Living Wage, STRIKE FOR IT Is the best way to achieve higher wages really legislation? Many think so. Across the country, working people are eagerly waiting to feel the effects of new laws that raise the minimum wage. Seattle will see an increase to $15 by 2021, and Los Angeles will see the same increase by 2020. But this strategy detracts from the only power dynamic that can actually overturn economic inequality: class struggle.
Legislative wage hikes fade fast into inflated prices. Worse, they teach folks that ultimately we need not organize – except to ask the state to change things for us. That's a losing battle on all fronts and one that obscures class analysis. This analysis says that there are two classes under capitalism, who's economically ordained conflict propels the system: the working class, who creates the surplus value in commodities, and the ruling class, who receives most of the wealth of commodities.
Instead of ceding our collective power to city councils and corporate offices, we need to broaden and radicalize the movement for a living wage, embracing more powerful tactics that today's union leaders have dismissed. It's not simply about the outcomes of reform; it's about how we win it. That's what teaches us how to fight. That's what builds a movement. Without a movement, we have no hope for real, sustainable change. We have no hope of getting rid of capitalism.
If wage struggles are undertaken through strikes, work stoppages and occupations that physically keep out scabs, "replacement workers" who would take the places of strikers, struggles for higher wages can expose exploitation as the primary contradiction of capitalism. They can show that workers have the power to change the relationship between labor and capital and can teach class analysis on a scale that no college class can.  www.theguardian.com/commentisfree/2015/jul/20/if-you-want-a-living-wage-be-prepared-to-go-on-strike-for-it
Above, Salt Lake City mural by Heidi and Josh Belka
Port Truckers Plan Sixth Strike Drivers at a trucking company serving the Los Angeles and Long Beach ports plan to walk away from their jobs Tuesday in an ongoing struggle to be deemed employees, a union representative said.
The truckers are also demanding wages they say they are owed by their employer, Pacific 9 Transportation, after working as independent contractors rather than company employees.
The picket lines, scheduled to go up around the company's truck yard and port terminals at 6 a.m. Tuesday, will mark the sixth strike against the company in nearly two years, Teamsters Union spokeswoman Barbara Maynard said.
She didn't know how many drivers would abandon their posts, but said the strike could go on indefinitely.
In the past, drivers returned to work after several days because they needed the income. Some may never return to Pacific 9, Maynard said, because they have a good chance of joining companies that began offering employee status – including hourly wages and medical insurance – as a result of recent strikes against several trucking firms.  www.latimes.com/business/la-fi-port-trucker-protest-20150720-story.html
Congratulations on the reissue of
and the publication of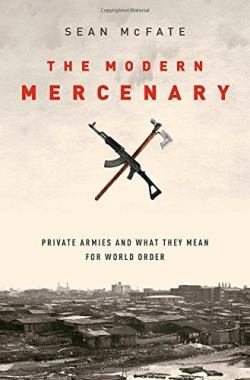 The Little Red Schoolhouse
SDSU Boss Gets Raise to Over 300 grand, plus perks—Raises Tuition The California State University Board of Trustees Tuesday boosted tuition 12 percent for this fall and approved a roughly $400,000 pay package for San Diego State's new president.
Trustees insisted the tuition hike is needed to make up for cuts in state funding.
"The enormous reduction to our state funding has left us with no other choice if we are to maintain quality and access to the CSU," Chancellor Charles B. Reed said. "We will focus on serving our current students by offering as many classes and course sections as possible.
"We will also be able to open enrollment for the spring 2012 term, which is critical for our community college transfer students," he said.
The 12 percent hike will add $294 to the one-semester cost of attending a CSU school, beginning in the fall. The increase means a full-time undergrad will pay $5,472 per year, with campus fees expected to bring the total cost to about $6,422….
Compensation for SDSU President Elliot Hirshman was approved on a 12-3 vote of the trustees despite a letter of opposition from Gov. Jerry Brown, and comments against the package by Lt. Gov. Gavin Newsom, who serves as a trustee.
Hirshman, who took over for Stephen Weber July 5, will get a salary of $350,000, plus university housing and a $1,000-per-month car allowance. He will also receive $50,000 per year from the university's foundation.  www.10news.com/news/csu-approves-sdsu-president-s-salary-package-tuition-hike
WAPO: LAUSD continues to persecute one of nation's best teachers (who, by the way, hired his own lawyer, not the union's) Fifth-grade teacher Rafe Esquith's worst nightmare began March 19, during a puzzling meeting in his principal's office. Hobart Boulevard Elementary School's principal indicated something had happened, but Esquith says that he was told he had nothing to worry about.
That was wrong. I consider Esquith to be America's best classroom teacher. The Los Angeles educator's annual Shakespeare productions, real-life economics lessons, advanced readings and imaginative field trips are phenomenal. Yet he has been removed from his classroom since April and told by his school district to say nothing about what is going on.
Fortunately, his attorneys have prepared a detailed account of the administrative incompetence and wrong-headedness that created this situation as Los Angeles Unified School District investigators continue to search for anything they can use against their most-celebrated teacher.  www.washingtonpost.com/local/education/la-district-continues-to-persecute-one-of-the-nations-best-teachers/2015/07/19/56ec5c60-2b43-11e5-a5ea-cf74396e59ec_story.html
The International Hot War of the Rich on the Poor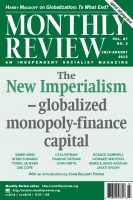 John Bellamy Foster's Excellent Piece on Imperialism from Monthly Review  Raising the question of today's imperialist world system requires that we briefly examine the legacy in this area of such Marxian theorists as Lenin, Bukharin, and Luxemburg—along with the later dependency/world-system tradition.6 The classical analyses of the "new imperialism" of 1875­–1914 were all deeply historical in character, concerned with what they saw as the distinguishing features of capitalism in the last quarter of the nineteenth century and the opening years of the twentieth century. A sense of the dialectical complexity of the interpretations of imperialism advanced by Lenin, Bukharin, and Luxemburg can be seen by looking at the constellation of categories they employed (allowing for considerable variation among these thinkers), including: (1) monopoly capital/finance capital; (2) surplus monopoly profits; (3) the international division of labor and internationalization of capital; (4) the division of the world among the great powers; (5) nation-states as promoters of the global interests of their monopolistic firms; (6) inter-capitalist competition; (7) currency and trade wars; (8) colonies, neo-colonies, and dependencies; (9) economic crisis and imperialist expansion; (10) export of capital; (11) the search for new markets; (12) the struggle to control key raw materials; (13) integration of non-capitalist areas; (14) international wage inequality; (15) labor aristocracy in the imperialist core; (16) militarism and war; and (17) international hegemony.  monthlyreview.org/2015/07/01/the-new-imperialism-of-globalized-monopoly-finance-capital/
Mitsubishi says, "Sorry about that" as Japan  Rearms As Japan prepares to mark the 70th anniversary of the end of World War II, one of its largest corporations has given a long-awaited apology for wartime atrocities.
At a ceremony in Los Angeles on Sunday, a representative for Mitsubishi Materials Corporation apologized for using captured American soldiers as slave laborers.
Mitsubishi Materials is the first private corporation to express such remorse, although the Japanese government has made repeated apologies.
The solemn act of contrition comes far too late for most victims. Mitsubishi says it was only able to locate two living survivors.  www.cnn.com/2015/07/19/asia/mitsubishi-japan-pow-apology/
Admiral Loses Star in Fat Leonard Scandal One Navy admiral lost a star but two others were allowed to retire at rank in the latest chapter in the wide-ranging "Fat Leonard" Navy bribery scandal.
The Navy released more information Friday night about lavish parties and questionable gifts accepted by Navy leaders while the San Diego aircraft carrier Ronald Reagan was deployed in Asia in 2006 and 2007.
Vice Adm. Michael Miller, Rear Adm. Terry Kraft and now-Capt. David Pimpo — whose retirement statuses were announced Friday — were actually censured in January.
But the Navy is only now releasing copies of their censure letters, in response to Freedom of Information Act requests early this year by the San Diego Union-Tribune and other news outlets. Not all documents requested were released.
The details revealed are eye-opening, putting numbers on the way Navy leaders allowed Malaysian defense contractor Leonard Francis to insinuate himself in their good graces.
For instance, in February 2006 in Singapore, Pimpo attended a dinner at the exclusive JAAN restaurant, a French bistro with sweeping views of the city and a menu offering five and seven-course meals.
According to the censure letter, Pimpo paid $50 for the dinner, though the actual cost was more like $769 per person.
The other two dinners mentioned were at the French restaurant Petrus at Hong Kong's Island Shangri-La hotel, and Spoon, a gourmet French restaurant at Hong Kong's InterContinental hotel.
The website for Petrus promises guests will "dine in an opulent, elegant atmosphere accentuated by rich draperies, impressionist oil paintings and crystal chandeliers" overlooking Hong Kong's Victoria Harbour.
Pimpo apparently told Navy investigators that he wasn't "savvy enough" to know the difference between a $50 dinner and a $500 dinner.
The letter from Navy Secretary Ray Mabus chastens Pimpo by saying, "As a supply officer with 20 years of service at the time, you knew or should have known that $50 per person was not the market value of these extravagant dinner parties."
At the time, Miller was the Reagan strike group commander and Kraft was the carrier's captain. Pimpo was the flattop's supply officer. www.sandiegouniontribune.com/news/2015/jul/20/fat-leonard-censure-letters/
Turkey attacks Kurds on March to WW3  Turkish fighter jets, which on Friday attacked Islamic State targets in Syria, have launched a wave of airstrikes in northern Iraq, targeting camps of the militant Kurdistan Workers' Party for the first time in four years, the prime minister's office said Saturday.
The Iraq raids, which began late Friday and continued into Saturday, effectively ended an unstable two-year cease-fire between the Turkish government and the Kurdish militants, also known by the initials of their Kurdish name, P.K.K. After a three-decade conflict that claimed at least 40,000 lives, the two sides reached a fragile peace in 2013, though there have been a few minor clashes since then.   www.nytimes.com/2015/07/26/world/middleeast/turkey-attacks-kurdish-militant-camps-in-northern-iraq.html?hp&action=click&pgtype=Homepage&module=first-column-region&region=top-news&WT.nav=top-news&_r=0
US Airstrike Kills Afghan Soldiers (again) At least seven Afghan National Army soldiers were killed and five others wounded in a friendly-fire incident involving U.S. forces in Logar Province on Monday, according to a U.S. Forces Afghanistan news release.
USFOR-A has initiated an investigation, according to Brig. Gen. Wilson Shoffner, deputy chief of staff for communications.
"Alongside our Afghan Partners, we will complete a joint investigation in a transparent, timely and thorough manner and will release further details regarding this incident as they become available," Shoffner said in a news release.
On behalf of General John Campbell, commanding general for U.S. forces in Afghanistan, USFOR-A expressed regret in a letter and offered "deepest condolences impacted by this tragic incident."
The Washington Post reported Monday morning that an Apache helicopter had bombed the area, citing provincial governor Halim Fedayee. Army public affairs could not immediately confirm this report.  www.armytimes.com/story/military/2015/07/20/us-involved-friendly-fire-kills-seven-afghan-soliders/30413935/
The International Economic War of the Rich on the Poor
Kids Count: 22 Percent of US kids live in poverty (capitalism/racism/segregation) and 81 Percent of Detroit Kids live in Poverty the steady increase in children growing up in high-poverty neigh-borhoods is troubling. The gulf continues to widen between children growing up in strong, economically secure families that are embedded in thriving communities and children who are not. And, while African-American and Latino children continue to fall disproportionately into the latter group,large numbers of children of all racial and ethnic groups are facing economic conditions that can impede long-term success.
The recession dealt a heavy blow to family economic security, creating risks for
children. The job market has been slow to recover, particularly for the least-educated
workers, and new employment opportunities have been disproportionately focused
on low-wage and insecure jobs. While work related benefits for low-income families
and food assistance continue to lift many children out of poverty — and keep many
Qualcomm to Cut 5,000 Jobs Qualcomm plans to cut roughly 15 percent of its headcount, about 4,700 workers, the San Diego chipmaker said today in announcing sweeping costs cuts as it struggles to return to growth in a maturing smartphone market.
In Flint, Michigan, the water is expensive and poisonous Flint's water affordability crisis is difficult to fathom. Michigan is "The Great Lake State" after all, a place surrounded by 20 percent of the world's fresh surface water, suggesting that water should be extremely affordable. But as in Detroit, its more famous sibling city to the south, water has become a high-priced commodity that too many residents can no longer afford. With average household charges nearing $150 a month, Flint's water and sewer rates are among the highest in the United States. …an internal Environmental Protection Agency memo obtained by the ACLU of Michigan raised concerns about the possibility of widespread lead contamination after the water in one family's home was found to be contaminated with lead at a level of 13,200 parts per billion (ppb). A lead level of 5,000 ppb is classified as hazardous waste. The EPA memo asserted that the lead issue was the direct result of the cash-strapped city's inability to handle the job of water treatment. www.thenation.com/article/in-flint-michigan-overpriced-water-is-causing-peoples-skin-to-erupt-and-hair-to-fall-out/
Detroit: Tire Dump Zone
in the dumping grounds of Detroit, where city crews expect to pick up 138,000 scrap tires by fall. Because they often cost more to recycle than they're worth, tires are everywhere. Tossed in lots. Stacked in closed businesses. Thrown along the road. Hidden in abandoned homes and discovered by crews working on Mayor Mike Duggan's goal of razing 100 buildings per week.
"Never in my wildest dreams did I realize it was this bad," said Doug Collins, a Department of Public Works superintendent hired three years ago and charged with cleaning Detroit's trash sites.  www.detroitnews.com/story/news/local/detroit-city/2015/07/23/detroit-tackles-mass-scrap-tire-piles/30603575/
Social Class and Going Green Since 2006, U.S. households have received more than $18 billion in federal income tax credits for weatherizing their homes, installing solar panels, buying hybrid and electric vehicles, and other "clean energy" investments. We use tax return data to examine the socioeconomic characteristics of program recipients. We find that these tax expenditures have gone predominantly to higher-income Americans. The bottom three income quintiles have received about 10% of all credits, while the top quintile has received about 60%. The most extreme is the program aimed at electric vehicles, where we find that the top income quintile has received about 90% of all credits. By comparing to previous work on the distributional consequences of pricing greenhouse gas emissions, we conclude that tax credits are likely to be much less attractive on distributional grounds than market mechanisms to reduce GHGs.
Support your local Billionaire Sports Team Owner  Billionaires make us bilious — suffering from indigestion, accompanied by nausea and perhaps vomiting. Billionaire pro sports team owners seem to take delight in making us feel this way. ….In July of 2013, Detroit went into Chapter 9 bankruptcy. But a taxpayer subsidy for the family of Michael and Marian Ilitch, worth $4.8 billion, according to Forbes, has gone ahead. Ilitch, who made the bulk of his fortune from Little Caesars Pizza, owns the Detroit Red Wings hockey team. His wife is listed as owner of the Detroit Tigers baseball team and a casino.
Now Ilitch has arranged to build a $450 million hockey arena near downtown. But only 42 percent of the money will come from private sources. The rest will come from public financing, largely through 30-year bonds.  www.sandiegoreader.com/news/2015/jul/22/citylights-some-city-must-say-no/?utm_source=San+Diego+Reader+Newsletters&utm_campaign=4668bb9334-News_Stories_201507237_20_2015&utm_medium=email&utm_term=0_8142a24857-4668bb9334-408454493#
San Diego Donors Line up to Line Hillbillary's pantsuit 
 It's official. Hillary Clinton is coming to town again — more specifically to the La Jolla manse of billionaire Qualcomm founder Irwin Jacobs and his wife Joan, whose son Paul, Qualcomm's executive chairman, is fresh from overseeing a grueling announcement of mass layoffs and other cutbacks at the troubled cell phone giant.
The August 7 Jacobs home fundraiser is expected to attract the crème of local fat cats, while some of the former first lady and secretary of state's biggest local donors have already anted up the maximum contributions to her campaign fund, and turned to so-called independent political action committees to handle their pro-Hillary cash overflow.
As previously reported here, Jacobs, a longtime Democratic giver and presidential supporter going back to the day of Hillary's husband, Bill, got a head start on backing the Democratic frontrunner last August, when he and Joan came up with $50,000 for the Ready for Hillary political action committee….Among the ranks of other $2700 maximum donors, according to federal disclosure filings, are Chula Vista's Victor Blanco of SBG Technology Solutions; port of San Diego board member Bob Nelson; health spa maven Deborah Szekely; ex-San Diego city manager Jack McGrory; Qualcomm government affairs vice president Shawn Covell; and Pauline Foster, whose daughter Lisa and son-in-law Alan Bersin are both old friends of the Clintons and employed by the current Democratic administration.  www.sandiegoreader.com/news/2015/jul/23/ticker-hillary-clinton-irwin-jacobs/
The Emergence of Fascism as a Popular Mass Movement
Chiapas: Coppers Arrest 50 education students Mexican Federal Police arrested 50 trainee teachers in the southern state of Chiapas on Wednesday, local media reported. According to officials, the students were wearing masks travelling on two buses in the municipality of Huehuetan.
The Violence of Police Politics 
Insofar as the state, and the prison administration, know that solitary confinement drives people insane through isolation and torture, its use signifies that the state desires this outcome. That is a political desire, a desire to do irrevocable damage to people. It happens silently, as punishment for thinking autonomously, for self-respect against the violence of imprisonment, as a political stance. On the street, however, when comparable irrevocable damage occurs, as when a cop shoots someone, he must give an account. "He was reaching in his waistband, and I felt threatened" (Gary King). "He attacked me and tried to grab my gun" (Michael Brown, shot as he stood a 100 feet away). "She became uncooperative, and made a threatening gesture." These appear as mantras in all parts of the country. The uniformity of these excuses give them away as formulas, not reasons. They are tacit admissions that no threat existed, only disobedience, and self-defensive resistance. 
www.counterpunch.org/2015/07/20/the-violence-of-police-politics/
Democrat Wesley Clark Suggests Some Internment Camps Retired general and former Democratic presidential candidate Wesley Clark on Friday called for World War II-style internment camps to be revived for "disloyal Americans." In an interview with MSNBC's Thomas Roberts in the wake of the mass shooting in Chatanooga, Tennessee, Clark said that during World War II, "if someone supported Nazi Germany at the expense of the United States, we didn't say that was freedom of speech, we put him in a camp, they were prisoners of war."
He called for a revival of internment camps to help combat Muslim extremism, saying, "If these people are radicalized and they don't support the United States and they are disloyal to the United States as a matter of principle, fine. It's their right and it's our right and obligation to segregate them from the normal community for the duration of the conflict."…."We have got to identify the people who are most likely to be radicalized. We've got to cut this off at the beginning," Clark said. "I do think on a national policy level we need to look at what self-radicalization means because we are at war with this group of terrorists." And he added that "not only the United States but our allied nations like Britain, Germany and France are going to have to look at their domestic law procedures." firstlook.org/theintercept/2015/07/20/chattanooga-wesley-clark-calls-internment-camps-disloyal-americans/
Chilean Military Officers Charged in Jara's Death  Forty-two years after the Chilean military murdered the poet and musician Víctor Jara, ten of the alleged perpetrators have finally been called to face justice after a judge announced charges against a group of former officers.
Four of the suspects immediately handed themselves in and other arrests were expected to follow.
Jara – who was also a folk singer, theatre director and communist party member – was taken prisoner during the coup by General Augusto Pinochet in September 1973.
Military officers tortured him, broke his wrists and hands, played Russian roulette with him and then on 16 September executed him with 44 bullets.
He remains arguably the best-known victim of the coup, but there are many other outstanding cases.
According to Chile's truth and justice commission, 3,095 people were killed during the 1973-90 Pinochet dictatorship, including about 1,000 who "disappeared". Bodies are still being found today.  www.theguardian.com/world/2015/jul/23/chile-military-officers-victor-jara-killing?CMP=share_btn_fb
DashCam Video Shows the Reason Sandra Bland Was pulled over, beaten and then murdered by the cops dashcam footage from the day Sandra Bland was arrested by Officer Brian Encinia. I've edited it to just show you the moment Bland's first car appears in the video until the moment she stops her car because she is being pulled over.
Upon analysis, it quickly confirms something Bland herself states later to the officer—the only reason she changed lanes, which the officer claimed was his rationale for pulling her over, was so that she could get out of the way for his patrol car.
As you will see below, when Sandra Bland turns onto University Drive, she gets a significant distance away from Officer Encinia, who was driving in the opposite direction, but made a sudden U-turn and mashed on the gas to catch up to Bland's vehicle. His speed is evident as he barrels down the road, which has a speed limit of 20 mph.
Bland, clearly not wanting to be in his way, simply changes lanes, but does so without using her turn signal. He puts on his lights immediately.
See it for yourself below.  www.dailykos.com/story/2015/07/22/1404628/-Dashcam-footage-clearly-shows-the-real-reason-Sandra-Bland-changed-lanes-in-the-first-place?detail=email#
Solidarity for Never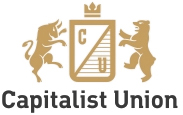 Reminder of NEA as a Capitalist/Imperialist Union I do not believe NEA lies about its money and even though every accounting firm in the country bankrupted its reputation in September-November 2008 (and before that Savings and Loan, Enron, and now Barclays), I trust most of the NEA figures, certified by Price Waterhouse are true, or very close to it. The cheating happens between the lines.
Let us start big, then work our way down.
— NEA's Total Budget for 2012-2013 was $346,945,700.
— Projected for 2013-14= $338,986,300. (page 59, Strategic Plan and Budget–SPB).
— Down about $8 million. But wait, there is a lot more.
— In the Financial Report (FR), distributed to delegates in 2011, the "actual budget" was $352,989,632.
NEA is big bucks.
NEA has big obligations. For example the FR shows a retirement obligation of $697,844,057 as of January 2011 (p46).
NEA is deeply embedded into the capitalist world. The 2011 FR shows $30 million of member money invested in energy, industrial, corporate, financial, IT, and other stocks as well as mutual and money market funds. That's just less than ten percent of the Total Budget and will effect any managers' thinking, especially when their wages and retirements are in play–as they are.    www.substancenews.net/articles.php?page=3400
How Money Rules NEA's Internal "Democracy" for EndorsementsThe NEA's endorsement decision is made by its PAC council, usually after a recommendation from the NEA president. PAC council votes (there are thousands of them) are distributed by the amount of money raised by each state's members for the PAC, relative to population. States can also get extra votes by donating PAC giveaway prizes. (One fun and little-known NEA fact stemming from this: The union's Delaware affiliate has a strong culture of PAC contributions, and therefore carries a lot of votes on the council relative to its little size!)
Despite their complexity, those rules usually don't tend to matter much. There is rarely disagreement on the PAC council, and the reps usually make their decisions through a simple "aye" or "no" vote. (An NEA staffer told me she could recall just one actual weighted vote in eight years.)  blogs.edweek.org/edweek/teacherbeat/2015/07/where_is_the_nea_presidential_endorsement.html?r=1672634913
"If we act on our fantasies, they'll come true." The recall election of Scott Walker, a DSA/Rethinkers substitute for direct action on the job which won the original, substantive, collective bargaining, failed miserably, as anyone could predict—and propelled Walker to a Presidential bid.
Che Died For the Caudillo to Promote US Tourism? And now about those fugitives and the property that was seized
In the years that followed, many filed claims with the United States government through the Foreign Claims Settlement Commission, an independent agency at the Department of Justice. The commission received nearly 9,000 such applications — the vast majority from large corporations like Coca-Cola, Colgate-Palmolive, and the ITT Corporation — and in 1971 certified almost 6,000 of them as valid, which at the time totaled $1.9 billion. The value today, with interest, is estimated as high as $8 billion.  www.nytimes.com/2015/07/20/world/americas/as-us-and-cuba-relations-warm-property-claims-issue-is-revived.html?hp&action=click&pgtype=Homepage&module=second-column-region&region=top-news&WT.nav=top-news&_r=0
WEAC Loses 60,000 members and Still can't learn—wants to legislate away school worker oppression (or just collect dues again) Four years after public school teachers lost their guaranteed spot at the bargaining table, Wisconsin's largest teachers union has lost more than half its membership and its spending at the Capitol has all but disappeared.
Now, local members of the Wisconsin Education Association Council are turning their efforts toward school board races and reaching out to parents in an effort to eventually regain some influence in Madison.
"We're rebuilding our political landscape," said Mark Lindsey, president of WEAC's Region 6, which comprises 57 school districts in Dane and surrounding counties. "We're saying, 'OK. We used to have sway top down and the only way we get back there again is to educate people at the local level.'"
About 40,000 public school employees are represented by WEAC, Dustin Beilke, Region 6 director. told the State Journal editorial board last week. WEAC spokeswoman, Christina Brey said it was thousands higher but declined to provide an exact number.
Either way, membership is down more than 50 percent from the union's 98,000-member levels before Gov. Scott Walker signed his signature legislation in 2011 that significantly diminished collective bargaining rights for most public employees. host.madison.com/news/local/education/local_schools/weac-turns-to-local-focus-after-massive-membership-loss/article_4e31a55e-575b-598f-bb40-6b8ab1e440c5.html#ixzz3gVPKvw18
Spy versus Spy
NSA Summer Camp for the Kiddies (run by profs and teachers suggesting that the education agenda may be a war agenda) This is not your typical summer sleepaway camp.
Bonfires and archery? Try Insecure Direct Object References and A1-Injections.
The dozen or so teenagers staring at computers in a Marymount University classroom here on a recent day were learning — thanks to a new National Security Agency cybersecurity program that reaches down into the ranks of American high school and middle school students — the entry-level art of cracking encrypted passwords.
"We basically tried a dictionary attack," Ben Winiger, 16, of Johnson City, Tenn., said as he typed a new command into John The Ripper, a software tool that helps test and break passwords. "Now we're trying a brute-force attack."
Others in the room stumbled through the exercise more slowly, getting help from faculty instructors who had prepped them with a lecture on the ethics of hacking. In other words, they were effectively told, do not try this at home.  …
As campers around the country sleep under the stars and dive into mountain lakes, 1,400 youths have packed their overnight bags or lunchboxes for a very different experience.
They are attending dozens of free overnight and day camps across the country supported by the N.S.A., better known for its bulk collection of Americans' phone records and its spying on foreign leaders. Like the C.I.A. and other elite intelligence agencies, the N.S.A. has for decades recruited on college campuses and run collegiate programs, but this summer the agency is making sure that middle- and high-school-age students — and some teachers, too — are learning how to hack, crack and defend in cyberspace….
This summer it has expanded to 43 camps, and about half of the 1,400 students are girls.
Mr. LaFountain hopes the program will grow to 200 camps in all 50 states by 2020.
So far there has been strong interest, he said, given the long waiting lists for the camps this year.
The N.S.A. gives each camp loose guidelines, but largely leaves it up to the colleges and universities and the instructors running them to decide which topics and exercises to cover. Unlike other popular programming and engineering camps, though, the N.S.A. also mandates that GenCyber camps be offered free of charge.
At California State San Bernardino, where there is an N.S.A. camp open only to local Girl Scouts, campers will build, program and fly drones. Campers at Norwich University in Vermont will put together their own computers.
And here at Marymount University, where campers are staying in dorms for their two-week program, visits to the N.S.A. and a security operations center break up classroom time.  www.nytimes.com/2015/07/18/us/nsa-summer-camp-hacking-cyber-defense.html?emc=edit_tnt_20150718&nlid=2254121&tntemail0=y&_r=0
The Obama administration is preparing to release convicted Israeli spy Jonathan Pollard from prison, according to U.S. officials, some of whom hope the move will smooth relations with Israel in the wake of the Iran nuclear deal.  www.wsj.com/articles/u-s-preparing-to-release-convicted-israeli-spy-jonathan-pollard-officials-say-1437766957
 Israel runs one of the most aggressive and damaging espionage networks targeting the U.S., yet public discussion about it is almost nil.  Scratch a counterintelligence officer in the U.S. government and they'll tell you that Israel is not a friend to the United States.
This is because Israel runs one of the most aggressive and damaging espionage networks targeting the U.S.. The fact of Israeli penetration into the country is not a subject oft-discussed in the media or in the circles of governance, due to the extreme sensitivity of the U.S.-Israel relationship coupled with the burden of the Israel lobby, which punishes legislators who dare to criticize the Jewish state. The void where the facts should sit is filled instead with the hallucinations of conspiracy theory — the kind in which, for example, agents of the Mossad, Israel's top intelligence agency, engineer the 9/11 attacks, while 4,000 Israelis in the Twin Towers somehow all get word to escape before the planes hit. The effect, as disturbing as it is ironic, is that the less the truth is addressed, the more noxious the falsity that spreads.
Israel's spying on the U.S., however, is a matter of public record, and neither conspiracy nor theory is needed to present the evidence. When the FBI produces its annual report to Congress concerning "Foreign Economic Collection and Industrial Espionage," Israel and its intelligence services often feature prominently as a threat second only to China.  www.alternet.org/story/130891/breaking_the_taboo_on_israel%27s_spying_efforts_on_the_united_states
The Magical Mystery Tour
Detroit invaded by Superstitious Mob the Pentecostal Assemblies of the World Inc.'s 100th Centennial Convention, which officially starts Sunday in the Detroit Marriott at the Renaissance Center. ..
In town for the second consecutive year, the convention is the most high-profile event for what is considered the nation's second-largest predominately African-American Pentecostal church group, which includes an estimated 1.8 million members in the United States and Canada.
It's also the latest religious-based gathering in Metro Detroit this summer. Nearly 30,000 youths and others with the Evangelical Lutheran Church in America streamed here this month for their first Youth Gathering hosted there. And in June, the National Baptist Convention, considered the country's largest and oldest African-American religious organization, drew about 20,000 for the 110th session of its Congress of Christian Education, said Bill Bohde, the Detroit Metro Convention & Visitors Bureau's senior vice president of sales and marketing.   www.detroitnews.com/story/news/local/detroit-city/2015/07/24/pentecostal-convention-brings-thousands-detroit/30649797/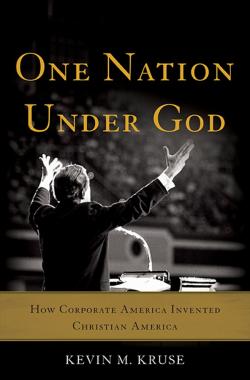 Today, there is hardly an aspect of American political life untouched by religion. God seems to be everywhere. The nation's official motto is "In God We Trust." The phrase is printed on the nation's money, affixed behind the Speaker's dais in the House of Representatives, and engraved over the entrance to the Senate. The Pledge of Allegiance declares a nation "under God," and—sorry, Jefferson—the National Day of Prayer is back (the first Thursday in May); there is even a National Prayer Breakfast (the first Thursday in February). When they address the nation, U.S. presidents almost always conclude with a request that "God bless America."
All this religiosity isn't exactly ecumenical: a majority of Americans consider the United States a "Christian nation." In his fine new book, Kevin Kruse declares that, whatever the public may think today, the founders had no intention of establishing a religious (much less a Christian) republic. For the most part, they agreed with Jefferson and believed in separating church and state.
What, then, explains the religiosity of American politics? Kruse traces its origins back to the 1930s. Conservative business leaders had trouble gaining traction against the New Deal and eventually discovered that moral claims generated more popular enthusiasm than calling for free markets. The business leaders funded a national movement led by religious figures  www.foreignaffairs.com/reviews/review-essay/2015-06-16/holier-thou?cid=nlc-bnr-20150724&sp_mid=49174814&sp_rid=cmdAcmljaGdpYnNvbi5jb20S1
The Best and Worst Things in the History of the World
Robert Johnson's Story
So Long
How Long Until your New Car Looks like this? So long, Humvee
Despite its ubiquity, the Humvee has caused some serious headaches for American forces. As Wired notes, the Humvee was designed in the 1980s as an off-road carrier to transport troops and equipment quickly across Eastern Europe in a theoretical ground war against the then Soviet Union.
But after the collapse of the Soviet Union, the Humvee's mission changed. It was deployed to the front lines in Iraq and Afghanistan, where US commanders quickly discovered that it was dangerously under equipped to protect troops against close-combat urban fire and improvised explosive devices.
With this problem in mind, the vehicles in this summer's competition are all far more resistant to explosive blasts. The new vehicles are smaller, so they can be more easily airlifted and transported. They're also light and better equipped to deal with the urban and off-road patrol duties that the Humvee took on in Afghanistan and Iraq.
The winning payout for the contract will be huge www.businessinsider.com/here-are-the-3-military-vehicles-vying-to-replace-the-humvee-2015-6#ixzz3gnF3Lv1D
Barbara Colby: Wife of William Colby of Phoenix fame For nearly four decades, Mrs. Colby lived the life of a CIA wife, performing what another agency spouse once described as "the traditional partnership role of 'two employees for the price of one.' "
From 1945 until their divorce in 1984, she was the wife of William E. Colby — the spy and later spymaster who, as CIA director from 1973 to 1976, revealed the assassination attempts and other clandestine activities known as the agency's "family jewels."
Mrs. Colby, 94, died July 16 in Washington. The apparent cause was a heart attack, said her son Paul Colby. William Colby died in 1996 in an apparent accidental drowning in the Wicomico River in Maryland.  www.washingtonpost.com/national/barbara-h-colby-wife-of-controversial-cia-spymaster-dies-at-94/2015/07/17/e8db91d0-2bf8-11e5-a250-42bd812efc09_story.html