March 22nd, 2015 / Author: rgibson
We Say Fight Back!
Mexico: Farmworkers Fight Back Again–and the state attacks Farmworkers protesting working conditions at Mexican export farms in Baja California blocked a major highway and occupied several government buildings as officials scrambled to quell a widening strike that threatens one of Mexico's most valuable harvests.
Wednesday morning authorities said they had reopened the Transpeninsular Highway after dispersing crowds and arresting dozens of protesters, but the situation remained tense with hundreds of police and Army soldiers descending on the region bracing for more protests.
The laborers are demanding higher wages and government-required benefits that they say have been denied to them for years. They are targeting about a dozen agribusinesses that supply major U.S. retail and restaurant chains.
Government and business officials, they say, have refused to address their concerns. "Nothing is resolved, and now things are getting hot," said Faustino Hernandez, a farmworker from San Quintin.  ..About 30,000 people work in the agricultural fields in the coastal region of San Quintin, about 200 miles south of San Diego. It is one of Mexico's leading agricultural export regions, shipping tons of strawberries, tomatoes and cucumbers annually to the U.S.  www.latimes.com/world/mexico-americas/la-fg-baja-farmworkers-20150318-story.html
Vimeo: Police Attack CCSF Students–March 13  vimeo.com/89070212 As City College of San Francisco (CCSF) students held their sit-in to demand the resignation of dictator Bob Agrella, police attacked them. At least one woman was thrown to the ground and police held a man on the ground and punched him.
The one-man rule of Special Trustee Bob Agrella has been a disaster for CCSF students. Agrella and his administration have cut classes, while trying to give administrators a 19% pay raise; they have imposed a Payment Plan that discriminates against immigrant students, while decimating the Diversity Departments; they continue to push the policies of the illegitimate ACCJC accreditation commission, even though the courts have issued an injunction against it. Students demand Agrella's immediate resignation, the reversal of his anti-student actions, and the democratic election of a new Board of Trustees.
More than 1,000 students in India were expelled this week for openly cheating on highly important 10th and 12th grade exams. Since the Bihar School Examination Board tests started Tuesday, hundreds of students have smuggled in textbooks, used WhatsApp to text about the questions and caught answer sheets folded into paper airplanes, the Gulf News reported. Although cheating is not unusual in Bihar, India's least literate state, the scandal went viral after local media published photos of parents climbing school walls to help their kids pass.
"Should we shoot them?" state Education Minister Prashant Kumar Shahi said at a news conference. "On average, four or five persons are helping each student use unfair means."  www.ibtimes.com/india-exam-scandal-hundreds-bihar-students-expelled-amid-unusual-cheating-practices-1853664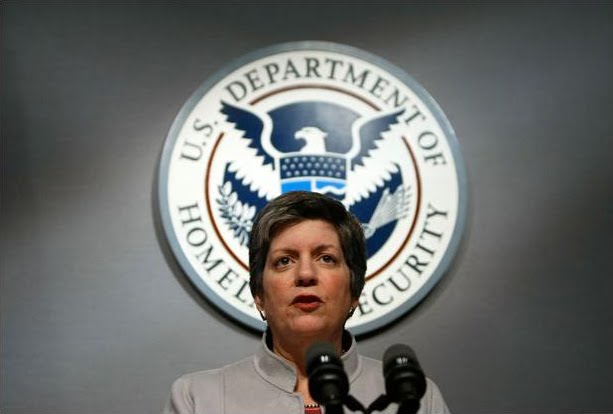 O and btw,  the education agenda is a war agenda: class and empire's wars. Who is running the Tx system?
Homeland Security's Nazi Napolitano Doesn't want to listen to student "crap"  (video within)  University of California President Janet Napolitano apologized Thursday for referring to a student protest as "crap" during a meeting of the UC regents a day earlier in San Francisco. Her comment to regents Chairman Bruce Varner was captured on the university's video stream.
"I was caught on a mike with a word that was unfortunate. So I want to just say I apologize for that," Napolitano said at the start of the final day of the three-day regents meeting at UC's Mission Bay campus.
Napolitano made her original remark when a few dozen student protesters got loud at Wednesday's regents meeting.
The students were protesting not only the tuition hike set for next fall, but a new campus in Richmond being planned by UC Berkeley. The students had urged the regents to ensure that residents in the low-income community benefit from jobs and any new housing that result from the campus, which is still years from breaking ground.
In the video, students had just called "mike check!" to announce their protest action. Some stood on chairs, stripped off their shirts and tossed fake money while yelling at the regents: "Raise up Richmond! Not tuition!"
As UC police faced the protesters to escort them out of the meeting, the video camera recording the meeting focused on Napolitano and Varner to her left.
The president turned to Varner and said, "Let's go." Varner couldn't hear her over the students' chanting, so she repeated: "Let's go. We don't have to listen to this crap."http://www.sfgate.com/bayarea/article/UC-Prez-Janet-Napolitano-apologizes-for-calling-6145619.php
Congratulations on the publication of: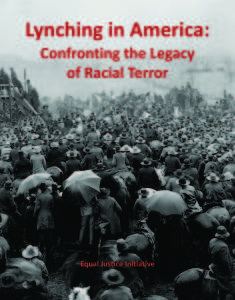 The Little Red Schoolhouse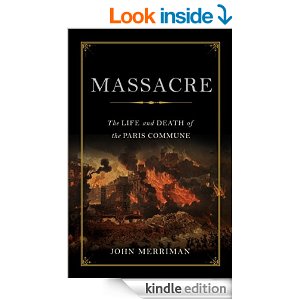 Teach the Commune!
Capitalist Community College District Sucks up to Saudi Wahhabi Fascists Rancho Santiago Community College District will continue its consulting agreement with two Saudi Arabia technical colleges despite opposition from some faculty members who say the deal violates the district's values of equality and tolerance.
Chancellor Raúl Rodriguez said during Monday's board of trustees meeting that working with the Saudi campuses does not mean the district, which operates Santiago Canyon College and Santa Ana College, endorses the Arab government's record on human rights.
"I personally find a lot of the things that I've read about – they're horrible, even barbaric by our standards," he said. "At the same time, I'm an educator. We can, in a small way, contribute to helping set the conditions in that country for change."
About 10 professors and other employees demanded during the meeting that trustees cancel the estimated $105 million deal  www.ocregister.com/articles/district-653635-deal-saudi.html
99 Percent of Louisiana kids take Common Corpse About 99 percent of Louisiana's eligible public school students took Common Core-aligned tests Monday (March 16), Education Superintendent John White said. He called the participation rate an "unqualified success" and said, "Today's assessment gives preliminary indications that concerns about widespread non-participation did not bear out."
Those concerns circulated for weeks, and were aired at a state Board of Elementary and Secondary Education meeting this month. The board put off voting on a measure to ensure that school performance scores don't suffer because of students boycotting the test, after White urged waiting for more participation data.
Students are not penalized for skipping the tests, but they are recorded as scoring 0 for their schools and school systems, which affects school performance scores. These scores determine whether schools and systems continue to operate without state intervention or closure.
Some educators and even Gov. Bobby Jindal have expressed concerns that zeroes also affect teacher evaluations,   www.nola.com/education/index.ssf/2015/03/99_percent_of_louisiana_famili.html
Four Suicides at MIT the suicides of four students within the past year — including two this month — have prompted fresh soul-searching among students, administrators, and faculty about stress and how to tame it at a college that, statistics suggest, has an above-average rate of students taking their own lives.  Among the efforts: MIT is encouraging students to talk about the psychological phenomenon called "impostor syndrome," a frequent feeling of being a failure despite a record of accomplishment. Students' battle against stress is reflected in a new Twitter hashtag circulating around campus: #peoplebeforePsets, or "people before problem sets."  www.bostonglobe.com/metro/2015/03/16/mit-students-open-about-stress/dS61oA5tiKqjvVsJ5VZRAL/story.html
The International Hot War of the Rich on the Poor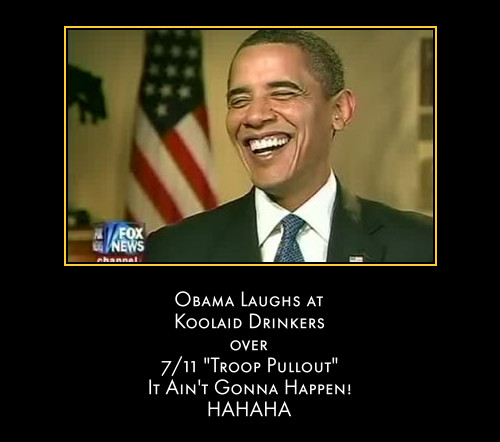 Obamagogues' Empire's Troops to Remain in Afghanistan (until the empire ends) The Obama administration is nearing a decision to keep more troops in Afghanistan next year than it had intended, effectively upending its drawdown plans in response to roiling violence in the country and another false start in the effort to open peace talks between the Taliban and the Afghan government.
As recently as last month, American officials had hoped that a renewed push to bring the Taliban to the negotiating table would yield the beginnings of a peace process and allow the United States to stick with its plan to drop the number of troops in Afghanistan from just under 10,000 to about 5,600 by the end of the year.
But those hopes have been dashed by signs that the Taliban remain deeply divided over whether to engage in talks, as they have been for years, and that the remaining Qaeda presence in the region is proving more resilient than officials had anticipated.
As a result, Afghan and American officials are girding for another year of bloody fighting with the insurgents. Senior Obama administration officials broadly concluded during meetings over the last week that many of the roughly 10,000 troops and thousands of civilian contractors in Afghanistan would be needed well into 2016, officials said.
A change in the administration's plans would be further evidence of the continuing demands of America's longest war, which has raged on even after President Obama declared an end to America's "combat role" in Afghanistan. It would also reflect the impact of events in Iraq last year, where Iraqi military units collapsed in the face of an offensive by the Islamic State and the administration was compelled to send troops back to the country.  www.nytimes.com/2015/03/20/world/asia/more-us-troops-seen-staying-in-afghanistan.html?hp&action=click&pgtype=Homepage&module=first-column-region&region=top-news&WT.nav=top-news&_r=0
Pillar of the Farcical Arab Spring, Tunisia, unraveling The Islamic State and other extremists on Thursday sought to claim responsibility for the deadly attack that killed at least 21 people at the National Bardo Museum in Tunis. The authorities there arrested at least nine people suspected of being accomplices as major cruise lines indefinitely suspended stops in Tunisia, a sign of the looming toll on the crucial tourist industry.
The assault was the latest evidence that the extremist victories and cruelties in Syria, Iraq and elsewhere are emboldening like-minded militants to acts of violence around the world — including recent attacks in Paris, Ottawa and Sydney, Australia.
The eagerness of the Islamic State and other jihadists to associate themselves with the killings in Tunis underscored the looseness of their proliferating networks, recalling the distant ties to both the Qaeda and Islamic State networks among the assailants who attacked the magazine Charlie Hebdo in Paris two months ago.  www.nytimes.com/2015/03/20/world/africa/miltants-isis-included-claim-tunisia-museum-attack.html?hp&action=click&pgtype=Homepage&module=second-column-region&region=top-news&WT.nav=top-news
Who Lost Yemen? IS attacks Sana Mosques The Islamic State's "Sana'a Province" in Yemen claimed credit for the coordinated suicide attacks at two Houthi mosques in the capital today. More than 100 people were killed in the first major operation by the Islamic State inside Yemen.
The suicide attacks were claimed by the "Media Office of Sana'a Province," according to a translation provided by the SITE Intelligence Group.
The Islamic State said that four "knights of martyrdom wearing explosive belts" attacked the Badr and Hashush mosques in Sana'a, "and blew up the headquarters of their polytheism." Additionally, the Islamic State claimed another suicide attack against "another den of theirs in Sada'a."
The jihadist group threatened further attacks against the Houthis, a Shiite rebel group that is backed by Iran. The Houthis seized control of Sana'a and ousted the government of President Hadi last summer.
"Let the polytheist Houthis know that the soldiers of the Islamic State will not rest and will not stay still until they extirpate them, deter their assault, and cut off the arm of the Safavid project in Yemen, with power from Allah and His strength," the statement says.  www.longwarjournal.org/archives/2015/03/islamic-state-claims-suicide-attacks-in-sanaa-mosques.php?utm_source=feedburner&utm_medium=email&utm_campaign=Feed%3A+LongWarJournalSiteWide+%28The+Long+War+Journal+%28Site-Wide%29%29
The International Economic War of the Rich on the Poor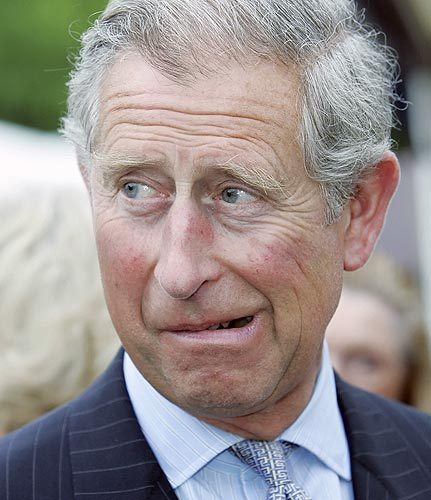 Billionaire Parasitical Philanderer with bad Genes in DC Prince Charles and Duchess Camilla played tourist on their first full day of their Washington visit on Wednesday, visiting several historic landmarks.
And Charles the organic farmer got to do something in his wheelhouse: explore George Washington's Pioneer Farm at Mount Vernon.
There, he got up close and personal with a pair of chestnut-colored oxen, Jack and Jed, placidly chewing their cud (or whatever it is oxen chew), adorned with evil-looking horns.
"Is he friendly?" he inquired of the oxen keeper, dressed in 18th-century garb like most of the staff at the historic home of the nation's first POTUS. "Oh, very friendly," came the response as Charles patted the ox's head.
"You've got to watch these," Charles said, referring to the horns.
Behind Charles, a posse of photographers and reporters recorded everything
Brainwashed about Inequality? No. Just Deranged. The fact that the 1 percent has so successfully shaped public perception testifies to the malleability of beliefs. When others engage in it, we call it "brainwashing" and "propaganda." We look askance at these attempts to shape public views, because they are often seen as unbalanced and manipulative, without realizing that there is something akin going on in democracies, too. What is different today is that we have far greater understanding of how to shape perceptions and beliefs — thanks to the advances in research in the social sciences.
It is clear that many, if not most, Americans possess a limited understanding of the nature of the inequality in our society: They believe that there is less inequality than there is, they underestimate its adverse economic effects, they underestimate the ability of government to do anything about it, and they overestimate the costs of taking action. They even fail to understand what the government is doing — many who value highly government programs like Medicare don't realize that they are in the public sector.
In a recent study respondents on average thought that the top fifth of the population had just short of 60 percent of the wealth, when in truth that group holds approximately 85 percent of the wealth.  www.salon.com/2012/06/14/weve_been_brainwashed/?utm_source=facebook&utm_medium=socialflow

Water Shutoffs Resume for nearly 150,000 in Detroit The Detroit water department is prepared to hang about 800 shutoff notices a day on doors across the city, a department official said Thursday.
The water department plans to start hanging the shutoff notices at homes of delinquent residential accounts beginning sometime in mid- to late-April, …This time last year, more than 150,000 of the city's 323,900 DWSD accounts were delinquent.
The water department's aggressive shutoff campaign last year — crews were shutting off about 3,000 delinquent accounts per week at one point — spurred an outcry among activists who criticized the city's policy for its treatment of poor people and those with medical problems.  www.freep.com/story/news/local/michigan/detroit/2015/03/20/residential-water-shutoffs/25048153/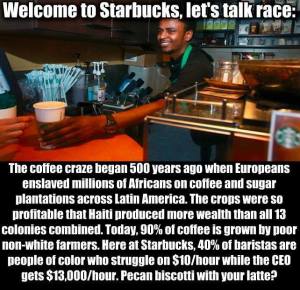 Beverly Hills Bakery Workers paid two dollars an hour  The workers said that for months they were paid as little as $2 an hour to do cleaning and landscaping work at the Rolling Hills Estates home of Ana Moitinho de Almeida and her husband, Goncalo. The workers say they slept on the floor of the laundry room.
They say they were also forced to work up to 17-hour days at the bakeries for less than minimum wage and no overtime pay. One worker was paid only $100 for a month's work, according to the lawsuit.
The Almeidas are accused of multiple labor violations, as well as human trafficking and retaliation, after several workers who cooperated with a state investigation into wage theft claims were fired.  www.latimes.com/local/lanow/la-me-ln-guest-worker-visa-lawsuit-20150319-story.html
The Emergence of Fascism as a Popular Mass Movement
Victims of US Gitmo War Crimes Struggling in Uruguay Dhiab is a Syrian, and he spent 12 years in Guantanamo. Now he lives in Montevideo with three other Syrians, a Palestinian and a Tunisian, all former prisoners at the U.S. detention facility in Cuba. In a week's worth of long and candid conversations, he acknowledged that the transition to life in a Latin American capital has not been easy.
The first days of feel-good images — the spruced-up men waving from their balcony, welcoming neighbors bringing gifts of yerba mate — have given way to a more uncomfortable limbo. It's been hardest on Dhiab. The marks of a dozen years in a cell and the hunger strikes he held there show in his gaunt 43-year-old frame, his beard flecked with gray. He hobbles around on crutches, still wearing the Army green T-shirt and sweat pants given to him in Guantanamo. The infamous orange uniform — a Bob Barker brand 65-35 poly-cotton blend made in El Salvador — hangs in his closet for safekeeping.
While free — in theory — to leave Uruguay, the men do not yet have passports. Dhiab hardly ever goes outside now. He feels the promises made to him have been betrayed. He wants his own house, his family brought from Syria, enough money to live with dignity and start a business. He demands that the United States own up to its responsibility for having imprisoned him without charge for more than a decade, finally releasing him with a letter from the State Department saying there was no information he or any of the other men had any role in "conducting or facilitating terrorist activities."
And so, Dhiab has returned to exercising the one right he had in Guantanamo: to refuse. He no longer accepts the $600-per-month stipend from the Uruguayan government. He has stopped having regular hospital visits despite a long list of health troubles. He has no income, phone or job prospects. He predicts the tomatoes, cucumbers and potatoes he nibbles might last a couple more weeks, and when they're gone, he has a plan.  www.washingtonpost.com/world/after-12-years-in-guantanamo-ex-detainees-find-little-solace-in-uruguay/2015/03/21/4d376006-c1e5-11e4-a188-8e4971d37a8d_story.html?hpid=z3
San Diego Media Execs are Bullshit, so say the reporters "The people who should be here are [U-T San Diego publisher] Doug Manchester or [NBC 7 San Diego president and general manager] Dick Kelly" and other execs, said NBC 7 senior producer Paul Krueger, who had joined with J.W. August and CBS 8's David Gotfredson to raise money for a legal bid to unseal warrants in the McStay family slayings.
Krueger, Gotfredson and August — formerly of KGTV-10News but now with NBC as an investigative producer — told the San Diego chapter of the Society of Professional Journalists how they laboriously contacted dozens of media outlets, raising $300 from each to pay for the discounted services of Kelly Aviles, an attorney with the First Amendment Coalition.
Despite collecting about $14,000 from local affiliates, national networks and even CNN, they failed to unseal the warrants.
But the threesome honored at a Hillcrest bar during Sunshine Week didn't seal their lips when it came to discussing news media responsibilities. "The fact that it took us countless hours to cobble together a group of media outlets willing to put out $300 each — which is what media executives pay for lunch — is to me an embarrassment," Krueger told the 35-person gathering at The T Lounge.
Gotfredson, an investigative producer, soon added: "It's shameful that one media outlet couldn't afford an attorney to challenge" San Bernardino County officials who balked at opening records in the McStay case.  timesofsandiego.com/politics/2015/03/20/local-media-barons-slammed-as-awol-in-1st-amendment-fight/
Solidarity for Never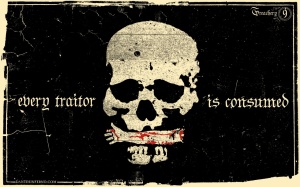 Michigan EA Boss Gets Rich, and Richer, as a dues eater Here's something you probably didn't know — the president of the state's largest teachers union is headed toward a pension fit for a one-percenter thanks to a sweetheart deal he enjoys with the state teacher retirement system.
If that sounds a little odd, that's because it is. Steven Cook, who's headed the Michigan Education Association since 2011, hasn't worked directly for the Lansing School District for two decades.
Yet Cook maintains an arrangement with the school district, and through that agreement, he still contributes to the Michigan Public School Employees Retirement System. Last year, the Lansing district contributed $51,976 to the system on behalf of Cook, even though he has no official responsibilities in the district. The MEA reimburses the district for the unusual provision that allows Cook to collect a much larger pension than he would otherwise get.
No surprise, Cook makes a whole lot more now as president of the teachers union than he did as a paraprofessional with the district. The payments the MEA contributes to the system now on his behalf are far greater than what he once made and have served to nicely plump his pension benefit.
According to the MEA's LM-2 report, which unions file with the U.S. Department of Labor, Cook made a comfortable $203,144 in 2014. The average public school teacher in Michigan earns about $55,000.
Cook could collect a state pension of up to $105,000 a year once he retires.  www.detroitnews.com/story/opinion/columnists/ingrid-jacques/2015/03/19/jacques-union-boss-big-pension/25040027/
Spy versus Spy
A lawyer who had represented the Pakistani doctor who helped the C.I.A. hunt Osama bin Laden was shot dead Tuesday in northwestern Pakistan, the local police said.
The lawyer, Samiullah Afridi, was attacked in Peshawar by two men on a motorbike. A breakaway faction of the Pakistani Taliban known as Jamaatul Ahrar claimed responsibility.
He was part of a panel of lawyers who had represented Dr. Shakil Afridi, his fellow tribesman whose conviction by a tribal court in 2012 was seen as punishment for his role in a fake vaccination scheme that he organized at the behest of the C.I.A. in 2011.
Mr. Afridi, the lawyer, left the case in May 2014, citing threats to his life, and fled for a while to the United Arab Emirates.  www.nytimes.com/2015/03/18/world/asia/taliban-faction-kills-lawyer.html?emc=edit_tnt_20150318&nlid=2254121&tntemail0=y&_r=1
The Magical Mystery Tour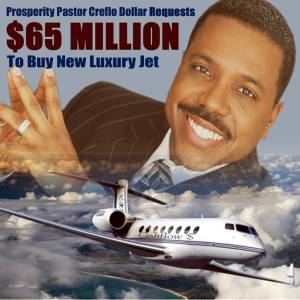 On God's Banker Think of medieval popes waging the Crusades — raising armies, sacking ­cities and conquering territory — in the name of Jesus Christ. Or prelates torturing apostates and heretics during the Inquisition. Or Pope Pius V expelling Jews from the Papal States in 1569. Or Pope Pius XI signing the Reichskonkordat with ­Hitler, which, in return for winning a measure of freedom for German Catholics ­under the Nazis, assured silence from the Holy See over the forced sterilization of 400,000 people and then only the faintest of ­objections to the Holocaust. Or more ­recently, bishops and other church officials concealing widespread and repeated child sexual abuse by priests.
All of these and many other well-known acts of complicity with the ways of the world are touched on in Gerald Posner's new book, but its main subject is a somewhat more arcane form of corruption. "God's Bankers" provides an exhaustive history of financial machinations at the center of the church in Rome, from the final decades of the 19th century down to Pope Francis' sincere but as yet inconclusive efforts to reform the church's labyrinthine bureaucracy (the Curia) and the Vatican Bank (named Istituto per le Opere di Religione, or Institute for the Works of Religion, also known as the I.O.R.).
That the Vatican has a bank at all is surprising when taking in the long view of church history. During the Middle Ages, the papacy developed into an aristocratic and feudal institution dependent for much of its income on rents and taxes collected in the Papal States of central Italy. This came to an abrupt end with the final unification of Italy in 1870, which deprived the church of its lands and feudal income, leading to several decades of acute financial insecurity.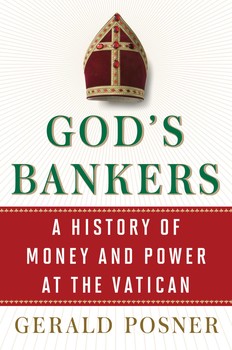 Popes of this period — Pius IX, Leo XIII, Pius X, Benedict XV, Pius XI — publicly denounced lending money at interest (usury) while at the same time accepting massive loans from the Rothschilds and making their own interest-bearing loans to Italian Catholics.  www.nytimes.com/2015/03/22/books/review/gods-bankers-by-gerald-posner.html?emc=edit_bk_20150320&nl=books&nlid=2254121&_r=0
The Best and Worst Things in the History of the World
So Long
Samuel Charters: Blues Man "For me, the writing about black music was my way of fighting racism," Mr. Charters said in his interview with Mr. Ismail. "That's why my work is not academic, that is why it is absolutely nothing but popularization: I wanted people to hear black music." www.nytimes.com/2015/03/19/arts/music/samuel-charters-foundational-scholar-of-the-blues-dies-at-85.html?_r=0