September 27th, 2014 / Author: rgibson
  We Say Fight Back!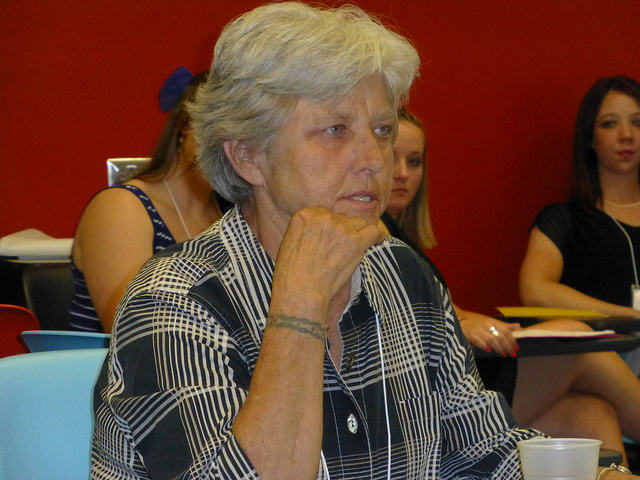 Nancye McCrary at the Voices Presentation–Rouge Forum 2014 This story of stories, however, is more about the gate keepers of knowledge than public education in the United States per se. It is a story within a larger story about complicity, blind obedience, and misplaced trust. It takes place in a secret city in the rural South, described by one inhabitant as surrounded by: "…barbed wire, spies, privation and the biggest secret the nation ever kept." This was a city called paradise by some, where workers came from all over the United States, secret sharers who had uprooted themselves "…live sealed in privacy, under military dictatorship, driven by wartime urgency for a project only a fraction of us understood (Searcy, 1992)."
Write it all down, she said, write everything I tell you. My mother was slipping in and out of consciousness as she was dying of cancer and asked my younger brother to take notes as she recounted her work in a secret city (17 miles long, 7 miles wide, with 75,000 inhabitants) between 1943 and 1945   (Much more  http://richgibson.com/McCraryRF2014.htm)
Students Walkout In Colorado–Schools Closed by Reasoned Strife are better than open "normal" schools  A new conservative school board majority here in the Denver suburbs recently proposed a curriculum-review committee to promote patriotism, respect for authority and free enterprise and to guard against educational materials that "encourage or condone civil disorder." In response, hundreds of students, teachers and parents gave the board their own lesson in civil disobedience.
On Tuesday, hundreds of students from high schools across the Jefferson County school district, the second largest in Colorado, streamed out of school and along busy thoroughfares, waving signs and championing the value of learning about the fractious and tumultuous chapters of American history.
"It's gotten bad," said Griffin Guttormsson, a junior at Arvada High School who wants to become a teacher and spent the school day soliciting honks from passing cars. "The school board is insane. You can't erase our history.  http://www.nytimes.com/2014/09/24/us/in-colorado-a-student-counterprotest-to-an-anti-protest-curriculum.html
Miners Shot Down (S. Africa) full vimeo  http://vimeo.com/88658303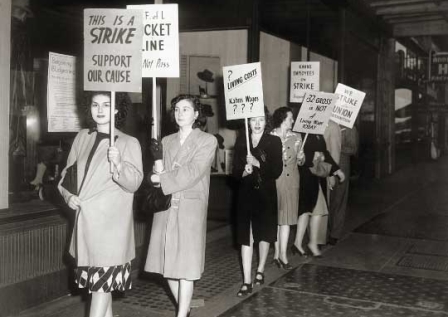 Chula Vista CA Strike Pending? Results from the Strike Authorization are in. There were 920 legal votes cast. CVE, that is HUGE. Of those votes, 95% voted yes to authorize the CVE Executive Board to call a strike at a time it determines a strike is necessary. 93% voted yes to honor the picket line if the CVE Executive Board calls for a strike. Those 920 represent 81% of the total membership. CVE, the Executive Board is extremely proud of the stance you have taken. We will not be ignored. This district has been using us as a door mat for far too long. And we're not going to take it anymore!  http://www.cveducators.org/bargaining/?SSScrollPosition=0
5, count' em, Five Arrested At White House In Anti-War Protest (down from millions, thanks CPUSA)  http://www.popularresistance.org/five-arrested-at-white-house-in-anti-war-protest/
Colorado teacher: 'I refuse to administer the PARCC' Common Core test to my students  I am a teacher in the Aurora Public School District. I am writing to let you know that I will be refusing to administer the PARCC in the 2014-2015 school year. I do not stand alone in my refusal of this high-stakes test. I join the ranks of educators across the country who are fighting back against policies and mandates that ultimately harm our children and destroy our children's opportunities to become confident, active, problem solving citizens.
I have watched the testing increase over my 18 years of teaching in the public schools. I have watched what it has done to my ability to meet children's needs and to allow children the opportunities to engage in learning that is authentic – learning that furthers the purpose of these children's lives. This year, in particular, I am watching an onslaught of Common Core curriculum infiltrate our schools, along with additional tests and test prep to add to the test load which permeates every minute of every school day.   http://www.washingtonpost.com/blogs/answer-sheet/wp/2014/09/23/colorado-teacher-i-refuse-to-administer-the-parcc-common-core-test-to-my-students/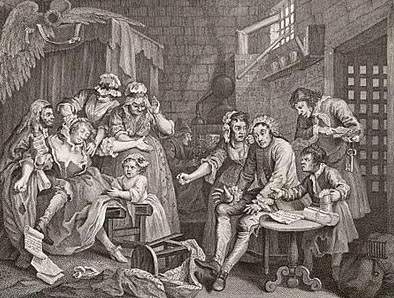 First Fall Semester Debtors' Assembly at SIUC: A Critique of the Student Debt Regime  How did the student debt regime come to be?
The question was posed as the first debtors' assembly of the fall semester got underway on Southern Illinois University campus.
The following analysis is derived from the talk that took place at the beginning of the assembly held September 17, on the third anniversary of the Occupy Wall Street movement.
To begin, we pose as a problem the $1.2 trillion cumulative student load debt supposedly owed to the government and financial institutions and the almost 30 grand graduates owe on average in student loan debt.
Student loan debt is a relatively new phenomenon, and a product of what we call the prevailing debt regime.  (much more http://midwestcampuscrisis.wordpress.com/2014/09/18/first-fall-semester-debtors-assembly-at-siuc-a-critique-of-the-student-debt-regime/)
The Little Red Schoolhouse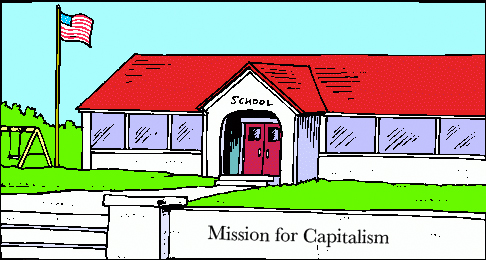 In Capitalist Colleges, Finance trumps academic competence–Florida State A search that began in March and stalled over the summer because of the long shadow cast by a powerful state senator ended Tuesday when the Florida State University board of trustees named Sen. John Thrasher the school's new president….
"I think he has the skills, and it's not all about money, but money is the big thing," Bense said after the vote.
Supporters say Thrasher, 70, is the best person to help FSU reach its $1 billion fundraising goal and aspirations to become one of the top 25 public universities.
Opponents say the fix was in from the start and no one else ever had a chance. Some students chanted "FSU is not for sale" immediately after the vote naming Thrasher president.
"It was absolutely disgusting; I'm ashamed of this school," said FSU junior Regina Joseph from Miramar.
Though FSU officials said early in the day that whoever was selected president would be available to reporters after the vote, Thrasher did not return to campus Tuesday evening.  http://www.tampabay.com/news/politics/stateroundup/florida-state-university-set-to-select-its-next-president-tuesday-afternoon/2198993
Waterparks at the Empire's counterfeit colleges When Louisiana State University surveyed students in 2009 to find out what they most wanted in their new recreation complex, one feature beat out even massage therapy: a lazy river.
But with dozens of schools (including some of its Southeastern Conference rivals) building the water rides, the university had to do one better: When its lazy river is finished in 2016, it will spell out the letters "LSU" in the school's signature Geaux font.
"The students involved in the planning process wanted something cooler than what anyone else had," said Laurie Braden, the school's director of recreation. "University relations said it was O.K. as long as it followed the font appropriately and didn't take it out of scale."
In the university recreation center arms race — with 92 schools reporting over $1.7 billion in capital projects, according to a 2013 study from the Nirsa: Leaders in Collegiate Recreation (formerly known as the National Intramural-Recreational Sports Association) — the latest thing is to turn a piece of campus into something approaching a water theme park.
At Auburn University in Alabama, for example, students can soak in a 45-person paw-print-shaped hot tub or scale a 20-foot wet climbing wall before plunging into the pool. Designs for North Dakota State's facility, on which construction is scheduled to begin next year, include a zip line that students can ride out over the water, a 36-foot-diameter vortex of swirling water and a recessed fireplace on an island in the middle of the pool that students can swim up to. A small "rain garden" is planned to mist lounging students.
Over at Clemson University in South Carolina, there's talk of redeveloping a 38-acre property on Lake Hartwell, across from the current rec center.   http://www.nytimes.com/2014/09/21/fashion/college-recreation-now-includes-pool-parties-and-river-rides.html?_r=0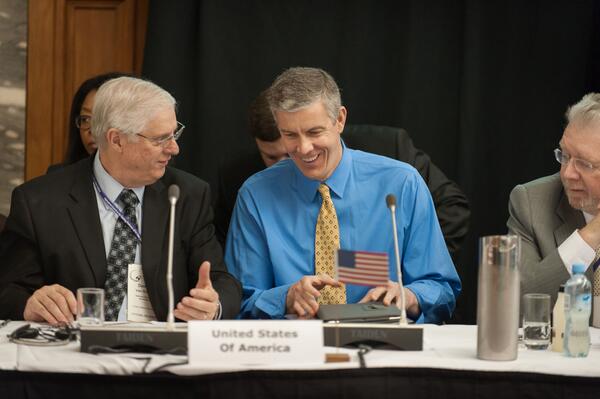 Van Roekel, NEA past president, Duncan, and current president Eskelsen, helped write the common core
Obamagogue's education pet lives in his own school-reality When I asked the Education Department whether Duncan was aware of the latest research on VAM and whether it had changed his opinion, I received this response in an e-mail from his press secretary, Dorie Nolt, reflecting Duncan's position:
"Including measures of how well students are learning as part of multiple indicators of educator effectiveness is part of a set of long-needed changes that will improve classroom learning for kids. Growth measures are a significant improvement over the system that existed before, which failed to produce useful distinctions in teacher performance. Growth measures — including value-added measures — focus attention on student learning and show progress. While these measures are better than what existed before, educators will continue to improve them, and sharp, critical attention from the research community can help."
As to whether Duncan is aware of the latest research, she said:
We keep track of all major research on this topic.
So if you are wondering whether Duncan and his team have been affected by the new research (or even the old VAM research), the answer seems to be a resounding "no."  http://www.washingtonpost.com/blogs/answer-sheet/wp/2014/05/18/arne-duncans-reaction-to-new-research-slamming-teacher-evaluation-method-he-favors/
Huntsville Alabama schools got a call from NSA, began monitoring students online A secret program to monitor students' online activities began quietly in Huntsville schools, following a phone call from the NSA, school officials say.
Huntsville schools Superintendent Casey Wardynski says the system began monitoring social media sites 18 months ago, after the National Security Agency tipped the school district to a student making violent threats on Facebook.
The NSA, a U.S. agency responsible for foreign intelligence, this week said it has no record of a call to Huntsville and does not make calls to school systems.
Regardless of how the program started, Huntsville City Schools began scanning Facebook and other sites for signs of gang activity, watching for photos of guns, photos of gang signs and threats of violence.
The Huntsville monitoring program is called SAFe, or Students Against Fear. School board members said they did not know about the program when contacted last week.  http://www.al.com/news/index.ssf/2014/09/after_warning_from_nsa_huntsvi.html#incart_m-rpt-2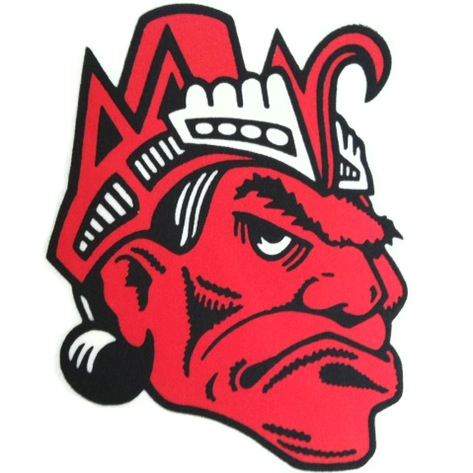 above, San Diego State's Monty Montezuma 
Tell it to the Aztecs, Seminoles, etc—D.C. Council considers bill to ban Indian mascots at schools –The Anacostia High School Indians might soon have to change their name if the D.C. Council approves a new bill that would prohibit the city's public schools from using Native American mascots.
The bill, introduced Tuesday by council members Kenyan R. McDuffie (D-Ward 5) and David Grosso (I-At Large), would alter the Human Rights Act to ban the use of any race-based nicknames, logos, mascots or team names. It would bring the policy in line with a resolution the council passed last year that called on the Washington Redskins to change its name.
"While I believe we must continue to apply pressure to change the Washington football team's name, I do not believe we can do it without an air of hypocrisy if we do not address the offensive team names in our own backyard," McDuffie said in a statement.  http://www.washingtonpost.com/local/education/dc-council-considers-bill-to-ban-native-american-mascots-at-schools/2014/09/23/ae31fa7c-4339-11e4-9a15-137aa0153527_story.html
The International Hot War of the Rich on the Poor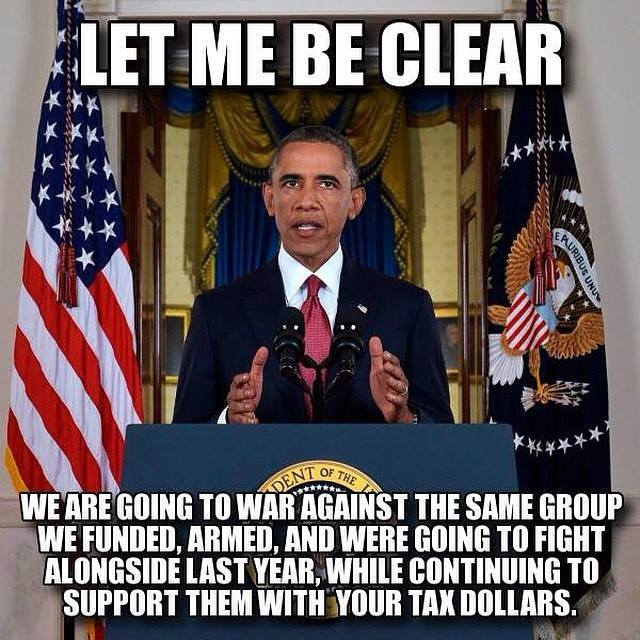 O, bomber! Obamagogue Cell (banksters, industrial profiteers, militarists, unionites and other saps  like the CPUSA) bombs 7th country in 6 years  American jets hit targets in Syria on Tuesday in the US-led fight against Islamic State. Although the US has not declared war since 1942, this is the seventh country that Barack Obama, the holder of the Nobel Peace Prize, has bombed in as many years.
Syria has become the latest country to have been openly targeted by the US, with Washington predictably not seeking the approval of Syrian President Bashar Assad.
The US and NATO started a bombing campaign in the north of the country on Tuesday against Islamic State militants, who have taken over parts of the north and east of the country. The death toll from Tuesday's campaign was put at 120, though this figure could rise, according to the Syrian Observatory for Human Rights, who also said that eight civilians had lost their lives.
When the Pentagon says that the conflict in Syria may take years to resolve, it is no joke – just take a look at the number of Washington's "military engagements" during Obama's administration. http://rt.com/usa/190048-usa-bombing-six-country/
Weeks of US Air Strikes Fail to Dislodge ISIS in Iraq After six weeks of American airstrikes, the Iraqi government's forces have scarcely budged the Sunni extremists of the Islamic State from their hold on more than a quarter of the country, in part because many critical Sunni tribes remain on the sidelines.
Although the airstrikes appear to have stopped the extremists' march toward Baghdad, the Islamic State is still dealing humiliating blows to the Iraqi Army. On Monday, the government acknowledged that it had lost control of the small town of Sichar and lost contact with several hundred of its soldiers who had been besieged for nearly a week at a camp north of the Islamic State stronghold of Falluja, in Anbar Province.
By midday, there were reports that hundreds of soldiers had been killed there in battle or mass executions. Ali Bedairi, a lawmaker from the governing alliance, said more than 300 soldiers had died after the loss of the base, Camp Saqlawiya. The prime minister ordered the arrest of the responsible officers, although a military spokesman put the death toll at just 40 and said 68 were missing.  http://www.nytimes.com/2014/09/23/world/middleeast/isis-iraq-airstrikes.html
Demise of group backing moderate Syria rebels is a warning for U.S.  Two years after the Obama administration granted it a rare license to raise money for Syrian rebels, a Washington-based opposition nonprofit group that tried to help the United States build a moderate fighting force is defunct.
The Syrian Support Group quietly shut down last month, another casualty of the murky battleground conditions, lack of resources and infighting that have doomed every U.S.-backed attempt at creating a viable opposition partner.
A timely reminder of the fates of such projects, the group's implosion comes as President Barack Obama tethers his new strategy against Islamic State extremists to a so-called moderate Syrian opposition force that does not yet exist in a cohesive form.
Former organizers of the Syrian Support Group say the Obama administration shares the blame for the collapse of their campaign, and for the broader challenge of finding allies among fighters who've spent years seeking U.S. military help in their struggle against Bashar Assad's government only to be asked, now, to serve as foot soldiers against the Islamic State, also known as ISIS or ISIL. The lesson from the Syrian Support Group's experience, the organizers said, is that half-measures just won't cut it in such an enormous undertaking.   Read more here: http://www.mcclatchydc.com/2014/09/24/240923/demise-of-group-backing-moderate.html#emlnl=Most_Popular_This_Week#storylink=cpy
Who ARE those guys anyway?  "There's a contradiction here," said Bruce O. Riedel, a former C.I.A. analyst now at the Brookings Institution. "If they are that decimated, why are we so alarmed when we detect new evidence of their activities?"   The focus on the Khorasan Group in recent days has, at least for the moment, diverted attention from the Islamic State, the militant group whose recent battlefield successes were Mr. Obama's original reason for launching airstrikes. It has also underscored the enduring relevance of Al Qaeda's leadership apparatus in Pakistan, a group that Mr. Obama told the United Nations on Wednesday had been badly battered.  http://www.nytimes.com/2014/09/25/world/middleeast/khorasan-a-terror-cell-that-avoided-the-spotlight.html?emc=edit_tnt_20140925&nlid=2254121&tntemail0=y&_r=0
Having Helped Elect Obamagogue, NYTimes Denounces him, six years too late  President Obama has put America at the center of a widening war by expanding into Syria airstrikes against the Islamic State, the Sunni extremist group known as ISIS and ISIL. He has done this without allowing the public debate that needs to take place before this nation enters another costly and potentially lengthy conflict in the Middle East.
He says he has justification for taking military action against the Islamic State and Khorasan, another militant group. But his assertions have not been tested or examined by the people's representatives in Congress. How are Americans to know whether they have the information to make any judgment on the wisdom of his actions?
There isn't a full picture — because Mr. Obama has not provided one — of how this bombing campaign will degrade the extremist groups without unleashing unforeseen consequences in a violent and volatile region. In the absence of public understanding or discussion and a coherent plan, the strikes in Syria were a bad decision.
Mr. Obama has failed to ask for or receive congressional authorization for such military action. The White House claims that Mr. Obama has all the authority he needs under the 2001 law approving the use of force in Afghanistan and the 2002 law permitting the use of force in Iraq, but he does not. He has given Congress notification of the military action in Iraq and Syria under the 1973 War Powers Resolution, but that is not a substitute for congressional authorization.
The administration also claims that the airstrikes are legal under international law because they were done in defense of Iraq. In a Sept. 20 letter to the United Nations, Iraq complained that the Islamic State was attacking its territory and said American assistance was needed to repel the threat. But the United Nations Security Council should vote on the issue.
Meanwhile, Congress has utterly failed in its constitutional responsibilities. It has left Washington and gone into campaign fund-raising mode, shamelessly ducking a vote on this critical issue.   http://www.nytimes.com/2014/09/24/opinion/on-syria-no-convincing-plan.html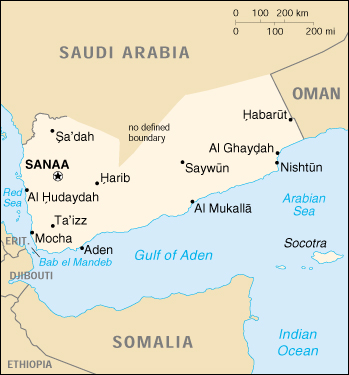 Who Lost Yeman?  PM Resigns After Rebels Seize Capital  Yemeni Prime Minister Mohamed Basindawa has announced his resignation today, issuing a harsh condemnation of President Abd-Rabbu Mansour Hadi's autocratic style of rule on his way out. The resignation came after the announcement that the Houthi rebels, fighting in the cpaital city, had managed to take many of the government buildings, and effectively controls the "seat of government."http://news.antiwar.com/2014/09/21/yemen-pm-resigns-after-rebels-seize-capital/
Yemeni Rebels Fire at U.S. Embassy  A splinter group of Al Qaeda fired a rocket toward the United States Embassy in Sana on Saturday, wounding local guards. In a post on Twitter, the group said the attack was carried out to retaliate for what it said was an American drone strike in a northern province on Friday.
The rocket landed about 200 yards from the heavily fortified embassy, which is in a compound surrounded by high walls, wounding at least two members of the Yemeni special police force who guard the site, the police said.  http://www.nytimes.com/2014/09/28/world/middleeast/yemeni-rebels-attack-officials-home.html?hp&action=click&pgtype=Homepage&version=HpSumSmallMediaHigh&module=second-column-region&region=top-news&WT.nav=top-news
U.S. Ramping Up Major Renewal in Nuclear Arms a sprawling new plant here in a former soybean field makes the mechanical guts of America's atomic warheads. Bigger than the Pentagon, full of futuristic gear and thousands of workers, the plant, dedicated last month, modernizes the aging weapons that the United States can fire from missiles, bombers and submarines.
It is part of a nationwide wave of atomic revitalization that includes plans for a new generation of weapon carriers. A recent federal study put the collective price tag, over the next three decades, at up to a trillion dollars.
This expansion comes under a president who campaigned for "a nuclear-free world" and made disarmament a main goal of American defense policy.   ..because of political deals and geopolitical crises, the Obama administration is engaging in extensive atomic rebuilding while getting only modest arms reductions in return.   http://www.nytimes.com/2014/09/22/us/us-ramping-up-major-renewal-in-nuclear-arms.html?hpw&rref=us&action=click&pgtype=Homepage&version=HpHedThumbWell&module=well-region&region=bottom-well&WT.nav=bottom-well
Rashid: There Goes Afghanistan  John Sopko, the special inspector general for Afghanistan reconstruction, apparently is the only official in Washington who dares speak truth to power. In a Sept. 12 speech at Georgetown University, he said that Afghanistan "remains under assault by insurgents and is short of domestic revenue, plagued by corruption, afflicted by criminal elements involved in opium and smuggling, and struggling to execute basic functions of government." His comments were largely ignored by the American media, and there was no immediate reaction from the Obama administration. And yet anything less than a heavy dose of honesty and fresh thinking by Afghans and their Western supporters will almost certainly mean the relapse of Afghanistan into civil war and the emergence of groups even more extreme than the Taliban, as has happened in Iraq and Syria.   http://www.ahmedrashid.com/wp-content/archives/pakistan/articles/pdf/afghanistans-failed-transformation.pdf
Department of Defense INSTRUCTION  SUBJECT: Handling Dissident and Protest Activities Among Members of the Armed Forces  (excerpt updated from Vietnam era military collapse)    1. POSSESSION AND DISTRIBUTION OF PRINTED AND ELECTRONIC MATERIALS ON POST
a. A commander is not authorized to prohibit the distribution of a specific issue of a publication distributed through official outlets such as post exchanges and military libraries. Prohibiting the sale or rental of sexually explicit material on DoD property is governed by DoD Instruction 4105.70 (Reference (f)).
(1) A commander may require prior approval of publications to be distributed on a military installation through other than official outlets to determine if the publication would:
(a) Create a clear danger to the loyalty, discipline, or morale of military personnel; or
(b) Materially interfere with the accomplishment of the military mission.
(2) Distribution of any publication determined to be a danger in any of the areas in paragraphs 1.a.(1)(a) and 1.a.(1)(b) of this enclosure shall be prohibited.
b. While the mere possession of unauthorized printed material may not be prohibited, printed material that is prohibited from distribution shall be impounded if the commander determines that an attempt will be made to distribute it.
c. The fact that a publication is critical of government policies or officials is not, in itself, a ground on which distribution may be prohibited.
2. OFF-POST GATHERING PLACES. Commanders  have the authority to place establishments off-limits in accordance with established procedures when, for example, the activities taking place there at these establishments include, but are not limited to, counseling, encouraging, or inciting Service members to refuse to perform duty or to desert; pose a significant adverse effect on Service members' health, morale, or welfare; or otherwise present a clear danger to the loyalty, discipline, or morale of a member or military unit.  http://www.dtic.mil/whs/directives/corres/pdf/132506p.pdf
War Means Work and San Diego Rules! San Diego is home to the largest concentration of military in the world. Total employment in the sector accounts for one of every four jobs in the San Diego region. This includes uniformed military, defense contracting and civilian employment, and related support employment. San Diego is the home port for more than 60 percent of the ships in the Pacific Fleet. Expertise in the defense-related research and development includes command and control systems, reconnaissance and surveillance systems, unmanned vehicles and cyber security.
Industry Highlights & Contributions
The military sector is responsible for 311,000 of the region's total jobs including:

100,000 active duty and 30,000 full-time civilian workers
26,000 civilian employees working for the Department of Defense or Department of Veteran Affairs

Defense-related spending contributes $20.6 billion to the regional economy

Defense spending creates jobs in a wide range of sectors including engineering, construction, shipbuilding, healthcare, research and other support services.
Wages and salaries account for 39 percent of total spending
Procurement and spending account for 48 percent of total spending

San Diego is home to Space and Naval Warfare Systems Center Pacific (SSC Pacific) — the U.S. Navy's research, development, test and evaluation laboratory, and fleet support center for command, control, communications, computers, intelligence, surveillance, and reconnaissance.

SSC Pacific employs 4,500 people
SSC Pacific works with local defense and information technology companies through contracts, formal collaborations and technology transfer  http://www.sandiegobusiness.org/industry/defense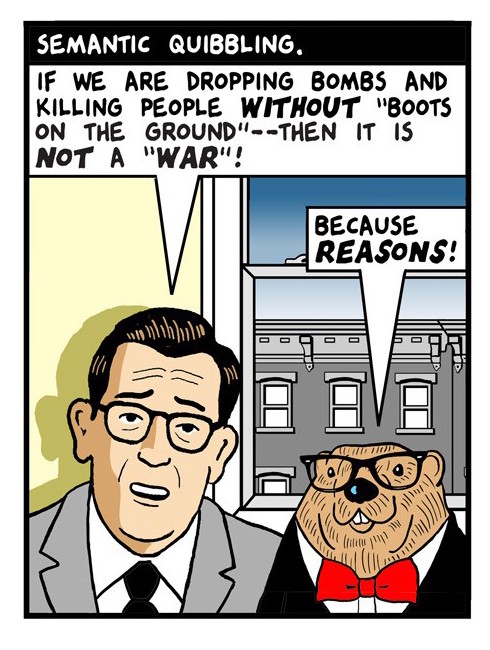 The full Tom Tomorrow Cartoon is here https://medium.com/the-nib/the-building-blocks-of-war-aa592fd1bb5e
 Below, Obmagogue pontificates under umbrella as Marine takes the rain.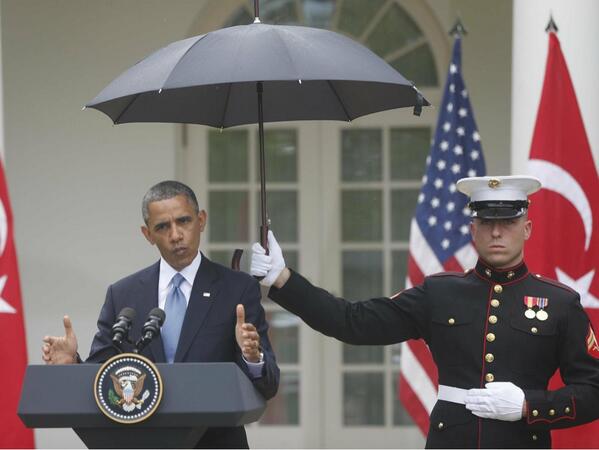 Army refuser Sara Beining arrested and jailed after going AWOL again  A single mother and Iraq war veteran is in jail in Colorado Springs. Sara Beining went AWOL a second time last summer after a nearly year-long delay in resolving the original charge that resulted when she left her unit at Ft. Hood in January, 2007.
Just over one year ago, September 14, 2013, Beining was stopped for a traffic offense and held on an outstanding military warrant, more than six years after she and her newlywed husband had together walked away from war service. She was briefly jailed, then given a plane ticket and orders to report back to Fort Carson, Colorado, where, she said, "I tried for another year to play the game" and be quietly processed out of the army as many other recent military refusers have been.  http://couragetoresist.org/2014/09/army-refuser-sara-beining-arrested-and-jailed-after-going-awol-again/
The International Economic War of the Rich on the Poor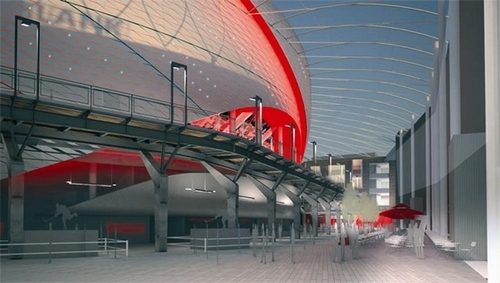 In Bankrupt Detroit, a $450 million publicly financed Red Wings Stadium  The arena is estimated to cost $450 million.
· The Michigan Strategic Fund is putting $450M worth of bonds into the project. The first type, Series A bonds, get paid back by property taxes. The value of these bonds is $250M. It is estimated to take 30 years to pay off the bonds.
· There is a second type of bond The Michigan Strategic Fund is putting towards the project that the Ilitches have to pay back. This is $200M worth of Series B bonds that the family's Olympia Development has agreed to pay the DDA for bond retirement.  http://detroit.curbed.com/archives/2014/09/the-450m-red-wings-arena-breaks-ground-tomorrow.php
Detroit water shut-offs for overdue bills to begin once more  More than a month after Detroit was criticized for turning off water to people who had not paid their bills, the water shut-offs are beginning again.  ..There are 25,000 customers enrolled in a water payment plan, according to the city, and only 17,000 were participating a month ago.l Related
But it seems clear that there are still thousands of people who don't have the resources to pay their bills, or who are so far behind that they face no alternative but losing access to water.  http://www.latimes.com/nation/nationnow/la-na-nn-detroit-water-shut-offs-20140826-story.html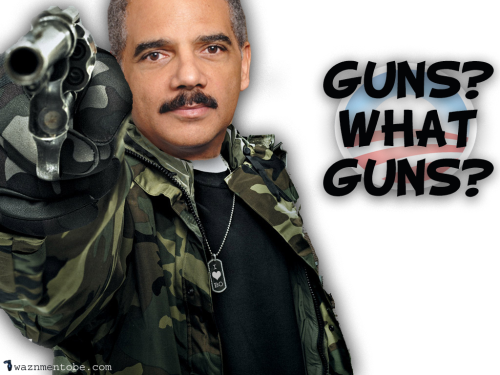 Human Rat imitation, Eric Holder, author of the Collateral Consequences Memo that made it possible to reject prosecutions  criminal banksters–money launderers for terrorists and the cartels–and who planned the arming of drug cartels in Fast and Furious, and made perpetual war possible for his AA pal, Obamagogue, deporter, protector of torturers,  enemy of journalism and liberty, is stepping away to defend criminal banksters—again.  One of the earliest members of Mr. Obama's cabinet, Mr. Holder, 63, became the nation's first African-American attorney general and the president's chief liberal warrior  http://www.nytimes.com/2014/09/26/us/politics/eric-holder-resigning-as-attorney-general.html?hp&action=click&pgtype=Homepage&version=HpSum&module=first-column-region&region=top-news&WT.nav=top-news
Census data on poverty show results of economic policy gone wrong  Other than the population over 65 and under 18, wages and economic mobility are frozen solid. The national safety net is barely keeping up with need. And years of austerity politics — cutoffs of unemployment benefits, premature termination of low-income assistance programs, resistance in some regions to bringing healthcare coverage to low-income residents via Medicaid — have kept millions of Americans mired in near-poverty or in economic stagnation.
The median household income of $51,939 last year was almost identical to the figure for 2012, but 8% lower than it was for 2007, just before the Great Recession, and 8.7% lower than its peak of $56,895, reached in 1999.
This is what a massive failure of government economic policy looks like.
It represents the abandonment of the American middle class in favor of the wealthy, and with future economic growth hanging in the balance….According to the Census Bureau's annual statistical report, "Income and Poverty in the United States," the answer has much to do with income inequality. In recent months, alarm over the disproportionate flow of wealth to the upper reaches of the income curve has been sounded by economic analysts at Standard & Poor's. The census statistics underscore the steepness of the trend: From 1990 through 2013, the median income of the lowest 20% of income earners fell from $12,381 to $11,651, or 5.9%, in inflation-adjusted terms. The median income of the top 20% rose from $150,553 to $185,206, a gain of 23%, and that of the top 5% rose from $239,739 to $322.343, a gain of 34.5%.  http://www.latimes.com/business/hiltzik/la-fi-hiltzik-20140921-column.html
The 200 Million $ a year yoke that Bill Gross slipped Bill Gross has left PIMCO for Janus Capital, Bloomberg reports. He'll be taking over the firm's global macro bond trading from Newport Beach, California. This is effective Monday.
CNBC's David Faber reports that Gross quit to preempt his own firing. For months he had been exhibiting erratic behavior. Employees at the firm threatened to abandon ship unless he left the trillion-dollar bond fund.
Bill Gross was the founder and chief investment officer of PIMCO. He is such a legend on Wall Street that he is known simply as "The Bond King." At PIMCO he made a $200 million salary.  Read more: http://www.businessinsider.com/bill-gross-leaves-pimco-2014-9#ixzz3EZvm31hv
The Emergence of Fascism as a Popular Mass Movement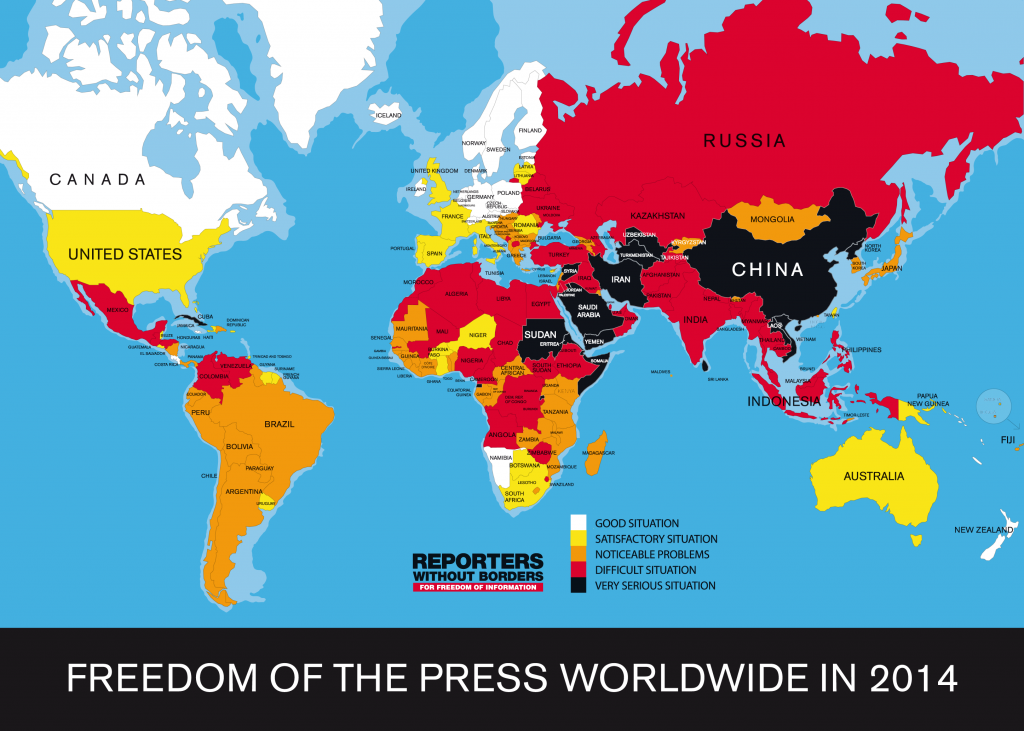 Press Freedom Index (US is 46th, after Romania)  http://rsf.org/index2014/en-index2014.php
Solidarity for Never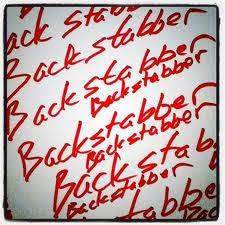 As Rougers Predicted–the fake Liberal Left is dead. So long, saps     The anti-Obama left was out in force. All 22 of them. As the president stood on the South Lawn to announce the bombing campaign in Syria, liberal demonstrators gathered on Pennsylvania Avenue on the other side of the White House to protest the man they thought was their ally.
"When you were elected president, people had such hope for a change," Malachy Kilbride of the National Campaign for Nonviolent Resistance proclaimed through a handheld amplifier.
"What we got was a government that continued the policies of the Bush administration! You are NOT the people's president, and the voices of the people are not being heard."
The liberal activists' list of grievances was long: drone warfare, insufficient action on climate change and wages, "failed economic policies," bending to corporate interests. But the roll call of activists was short: Obama starts a war, multiple antiwar groups schedule a joint demonstration with plenty of advance warning — and only 22 people show up?
It was the latest display of how Obama has neutralized the left. He has disappointed liberal constituencies on immigration, on climate change, on Guantanamo Bay and targeted killings, and now on Syria. Yet this month's Washington Post-ABC News poll shows him with 69 percent support among liberals, 87 percent among African Americans and 75 percent among Democrats. Liberals supported airstrikes in Iraq and Syria (64 percent and 54 percent, respectively), as did Democrats (67 percent and 60 percent).   http://www.washingtonpost.com/opinions/dana-milbank-obama-endures-as-the-lesser-evil-for-liberals/2014/09/23/69619b16-4355-11e4-9a15-137aa0153527_story.html?hpid=z4
Ghost Dances of the Fake Left  There have been at least five easily recognized Ghost Dances around the world in the last 14 years–and it is more than 100 years later.
1. The first were, at base, two sides of the same coin: the outpouring for war after the billionaire terrorists' attack of September 11, 2001—and the subsequent idiot invasion of Afghanistan–a war in response to a crime.
The flip side of that coin were the mass US demonstrations against the war on Iraq–carefully steered by the Communist Party USA and its front, United for Peace and Justice, away from any analysis of capitalism, imperialism and the rise of the corporate state: fascism.
Today, those who so favored the wars are exhausted by war and unwilling to fully probe into Syria or the Ukraine, even knowing their over-stretched empire evaporates beneath their feet. The anti-war side now barely exists. It has no notable numbers, and thanks to the CPUSA and UFPJ, few learned anything of import from their opportunist activities.   http://richgibson.com/RF/
Dems Sink Obamagogue's Reactionary Judicial Nomimee Boggs, who is up for a lifetime post on the U.S. District Court for the Northern District of Georgia, has been under attack all year from progressive groups and Democratic lawmakers over his socially conservative track record as a former Georgia state legislator. Among other things, he voted to ban same-sex marriage, to keep the Confederate insignia on the Georgia flag and to require doctors to post online their personal information and the annual number of abortions they performed.   http://www.huffingtonpost.com/2014/09/22/obama-michael-boggs_n_5860730.html
UAW bosses, desperate for dues, still hawking their wares in the south  For 35 years, the UAW has tried, failed and tried again to organize assembly plants in the South. Each time, it has run into a buzz saw of opposition to labor unions and workers happily earning more money making cars than they could almost anywhere else.
But the UAW's top leadership, recognizing that the future of the union is at stake, is spending lots of money and time in the South. The UAW is looking for a major victory after narrowly losing a membership vote at the Volkswagen plant in Chattanooga, Tenn.
And the environment in Tuscaloosa, Ala., at the Mercedes-Benz plant, is even less hospitable to unions than at Volkswagen.
There are at least two other fronts in the South as the UAW also tries to organize Nissan plants in Mississippi and Tennessee.  http://www.freep.com/article/20140914/BUSINESS0104/309140088/UAW-Mercedes-Benz-Daimler-organizing-Volkswagen
Spy versus Spy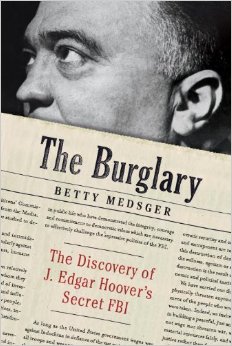 They'll Be Watching you–secret surveillance then and now At two crucial points in history, now and in 1971, Americans learned that their intelligence agencies were out of control and engaging in activities that most citizens consider inappropriate in a democratic society. These deeply concealed secrets were made public not by investigative reporters, vigilant members of Congress, or alert Attorneys General, but, instead, by unknown citizens who risked being imprisoned for many years.
During the Cold War, in 1971, eight people burglarized the FBI office in Media, Pennsylvania, and revealed through journalists the first documentary evidence that FBI Director J. Edgar Hoover engaged in surveillance and aggressive dirty tricks, including violent actions, against people he considered subversive, especially African Americans. In anonymous letters that accompanied the files they mailed, the eight called themselves the Citizens Commission to Investigate the FBI. In 2013, in post-9/11 America, former NSA contractor Edward Snowden distributed to journalists thousands of NSA files that revealed blanket surveillance of Americans on all forms of electronic communication, plans to expand the agency's cyber warfare capability, and focused dirty tricks, primarily against Muslims.
In contrast to Snowden, the identity of the Media burglars was never known.
…One file stood out immediately, the one in which agents were instructed to "enhance paranoia," to make people think there was an "FBI agent behind every mailbox." I wondered if I was holding a hoax. It seemed unlikely that an intelligence or law enforcement agency would state such extreme goals in writing.
Those initial files also revealed campus spying for the FBI by paid informers: switch board operators, mail carriers, and mid-level college administrators. Among the most important revelations in that first set of files were ones that revealed Hoover's FBI had African-Americans under surveillance by paid informers literally everywhere they went: the corner store, bars, and restaurants, as well as school and college classrooms, libraries, and churches. Every agent, the files revealed, was required to hire an informer to spy on black people. In Washington, DC, every agent was required to hire six agents to spy on African Americans. Neither violent nor subversive behavior was necessary. Simply being black was enough to attract the FBI's watchful eyes and fill its files.
So sweeping was the surveillance revealed in the files that newspaper editorial writers wrote that it resembled the work of the dreaded East German secret police, the Stasi.  http://www.albavolunteer.org/2014/09/the-burglary-the-1971-discovery-of-hoovers-secret-fbi/
Managing a Nightmare: How the CIA Watched Over the Destruction of Gary Webb  On September 18, the agency released a trove of documents spanning three decades of secret government operations. Culled from the agency's in-house journal, Studies in Intelligence, the materials include a previously unreleased six-page article titled "Managing a Nightmare: CIA Public Affairs and the Drug Conspiracy Story." Looking back on the weeks immediately following the publication of "Dark Alliance," the document offers a unique window into the CIA's internal reaction to what it called "a genuine public relations crisis" while revealing just how little the agency ultimately had to do to swiftly extinguish the public outcry. Thanks in part to what author Nicholas Dujmovic, a CIA Directorate of Intelligence staffer at the time of publication, describes as "a ground base of already productive relations with journalists," the CIA's Public Affairs officers watched with relief as the largest newspapers in the country rescued the agency from disaster, and, in the process, destroyed the reputation of an aggressive, award-winning reporter.  https://firstlook.org/theintercept/2014/09/25/managing-nightmare-cia-media-destruction-gary-webb/
Senate Torture Report Vanishes along with senate  Back here at home, the dispute over the Senate Intelligence Committee report on Central Intelligence Agency (CIA) torture, a hot button issue earlier this year, has also benefited, largely disappearing from sight. The meticulously researched Senate report, covering 6000 pages and including 35,000 footnotes, apparently concluded that torturing terrorist suspects was not only illegal under the United Nations Convention on Torture, to which Washington is a signatory, it was also ineffective, producing no intelligence that was otherwise unobtainable.
Since a "forgive and forget" forward-looking White House has already indicated that no one will ever be punished for illegal actions undertaken in the wake of 9/11, why is the torture issue important beyond the prima facie case that a war crime that was authorized by the highest levels of the federal government?  http://www.unz.com/article/senate-torture-report-vanishes/
Assange: Google has been working with the NSA "in terms of contracts since at least 2002," . "They are formally listed as part of the defense industrial base since 2009. They have been engaged with the Prism system, where nearly all information collected by Google is available to the NSA," Assange said. "At the institutional level, Google is deeply involved in US foreign policy."
Google has tricked people into believing that it is "a playful, humane organization" and not a "big, bad US corporation," Assange told BBC. "But in fact it has become just that…it is now arguably the most influential commercial organization."
"Google has now spread to every country, every single person, who has access to the internet," he reminded.  http://rt.com/news/188896-assange-google-nsa-spying/
The Best and Worst Things in the History of the World
If you are a tenured or tenure-track assistant or associate professor who is an excellent scholar and would like to teach and conduct research in a doctoral program that is dedicated to preparing bold, transformative leaders for K-16 educational institutions, please consider submitting an application by November 30.
CALIFORNIA STATE UNIVERSITY, EAST BAY
FACULTY EMPLOYMENT OPPORTUNITY
DEPARTMENT OF EDUCATIONAL LEADERSHIP
Social Justice Research, Evaluation and Assessment
FULL-TIME TENURE-TRACK
OAA Position No. 15-16 EDLD-SOCIALJUST/EVAL/ASSMT-TT
THE UNIVERSITY: California State University, East Bay (CSUEB) is known for award-winning programs, expert instruction, a diverse student body of over 14,000 students, and a choice of more than 100 career-focused fields of study. The University has campuses in Hayward, Contra Costa County, Online, and in Oakland, California. Our 600 faculty offer bachelor's degrees in 42 fields, minors in 62 fields, master's degrees in 36 fields, and 1 doctoral degree program. http://www20.csueastbay.edu/
THE DEPARTMENT: The Department of Educational Leadership (DEL) is one of five academic departments within the College of Education and Allied Studies (CEAS). The Department's mission is to prepare and influence bold, socially responsible leaders who will transform the world of schooling. For questions, contact: Dr. Emily Lowe Brizendine, Search Committee Chair
Department of Educational Leadership
California State University, East Bay
Email: emily.brizendine@csueastbay.edu
Televisa reporter fired after video catches him taking cash from Mexican drug lord  A choppy clandestine video that surfaced Monday is likely to reinforce the widespread impression that the country's drug cartels have gained a solid foothold in the Mexican news media.
The video, displayed on the website of the MVS radio network, shows two prominent journalists in the troubled state of Michoacan meeting with the fugitive leader of the Knights Templar drug cartel, Servando "La Tuta" Gomez, and holding an animated friendly discussion with him. At the end, they accept a pile of bills.
One of the journalists, Eliseo Caballero Ramirez, was until midday the correspondent in Michoacan for the powerful Televisa network, the biggest mass media company in the Spanish-speaking world.
Caballero told MVS radio host Carmen Aristegui that he was forced to attend the meeting with "La Tuta" against his will, an argument that a parade of political figures also have made after videos of their meetings with him have leaked to the public.
But the images of Caballero and another journalist, Jose Luis Diaz, accepting payoffs, then pleading for more, was too much for Televisa, which fired Caballero.  Read more here: http://www.mcclatchydc.com/2014/09/23/240676_televisa-reporter-fired-after.html?rh=1#storylink=cpy
So Long
Internal Saboteur who trusted Ronald Reagan and the AFL-CIO, then Led Failed Patco Strike: Robert E. Poli, an air traffic controller who rose to the top of his union and led a 1981 strike that turned into a momentous defeat for organized labor, died Sept. 15 at his home in Meridian, Idaho. He was 78. Poli's death from kidney and respiratory failure was confirmed by his son, Rob.As president of the Professional Air Traffic Controllers Organization, Poli led more than 11,000 members off the job on Aug. 3, 1981. Federal workers are barred from striking, but Poli liked to rally his members by declaring that "the only illegal strike is an unsuccessful one." By virtually every measure, the PATCO strike was unsuccessful.  http://www.latimes.com/local/obituaries/la-me-robert-poli-20140923-story.html
In Farewell Speech, Karzai Calls American Mission in Afghanistan a Betrayal  
n his nearly 13 years as the leader of Afghanistan, Hamid Karzai's most memorable public stances always seemed driven by some deep emotion, and an almost compulsive need to express it. There was heartbreak for families killed by errant airstrikes, outrage at the scheming of hostile neighbors, palpable longing to preside over a peaceful end to the Taliban insurgency.
On Tuesday, though he delivered a farewell speech in a loose and sometimes jocular way, there was, again, no doubt of the emotion that inspired his words: bitterness at what he saw as an American betrayal of Afghanistan.
"America did not want peace for Afghanistan, because it had its own agendas and goals here," he told an audience of hundreds of cabinet and staff members at the presidential palace in Kabul, warning them not to trust the Americans. "I have always said this: that if America and Pakistan want peace, it is possible to bring peace to Afghanistan."
Mr. Karzai's denunciation of the United States came in terms that had become wearily familiar to the diplomats watching the televised speech from the heavily fortified American Embassy just a few blocks and many blast walls from the palace. But what the president did not say, omitting any recognition of the more than 2,000 American lives and hundreds of billions of dollars the United States expended in fighting the Taliban, may have grated more.
Instead, Mr. Karzai pointedly praised the assistance of countries that had given notably less, like India. He did not mention the sacrifices of other Western allies, nor of his own security forces, who have lost an estimated 15,000 men killed in a war that seems unlikely to end soon.  http://www.nytimes.com/2014/09/24/world/asia/hamid-karzai-afghanistan.html
The Guy Just Wouldn't Stay bought   For more than a decade, wads of American dollars packed into suitcases, backpacks and, on occasion, plastic shopping bags have been dropped off every month or so at the offices of Afghanistan's president — courtesy of the Central Intelligence Agency.
All told, tens of millions of dollars have flowed from the C.I.A. to the office of President Hamid Karzai, according to current and former advisers to the Afghan leader.
"We called it 'ghost money,' " said Khalil Roman, who served as Mr. Karzai's deputy chief of staff from 2002 until 2005. "It came in secret, and it left in secret."
The C.I.A., which declined to comment for this article, has long been known to support some relatives and close aides of Mr. Karzai. But the new accounts of off-the-books cash delivered directly to his office show payments on a vaster scale, and with a far greater impact on everyday governing.
Moreover, there is little evidence that the payments bought the influence the C.I.A. sought. Instead, some American officials said, the cash has fueled corruption and empowered warlords, undermining Washington's exit strategy from Afghanistan.
"The biggest source of corruption in Afghanistan," one American official said, "was the United States."  http://www.nytimes.com/2013/04/29/world/asia/cia-delivers-cash-to-afghan-leaders-office.html?pagewanted=all