March 8th, 2014 / Author: rgibson
We Say Fight Back!
Congratulations on the Publication of Polylux Marx  Welcome! This website belongs to PolyluxMarx and provides material for use while reading Capital
For several years now, people have been starting to dust off Marx and return to his analysis of society. This is mainly due to the social turmoil in global capitalism, weaknesses in prevailing explanations of economic relationships and the harrowing crises the world has faced since the 1990s. In particular, a younger generation of readers – untainted by former ideological battles – is starting to read Capital. Whether in universities, educational institutions, unions, or in their own living rooms, small groups are discussing Marx's critique of political economy. This is exactly what PolyluxMarx aims to support. This website provides a collection of annotated PowerPoint slides that illustrate the central arguments from Capital. We also use concise introductory texts and notes on methodolgy and learning to make Capital easier to read.
You can download all of the PowerPoint slides available on this page and preview the first slide in a set by clicking on it.
More information about courses in reading Capital and about the critique of political economy is available at: http://www.das-kapital-lesen.de.
PolyluxMarx was created as part of the Rosa Luxemburg Stiftung's work in political education. It is published by Karl Dietz Verlag.Download the entire book(In addition to the PowerPoint slides, the book also contains explanatory texts, detailed instructions and notes for working with the material.)   http://www.polyluxmarx.de/en/home.html
And the publication of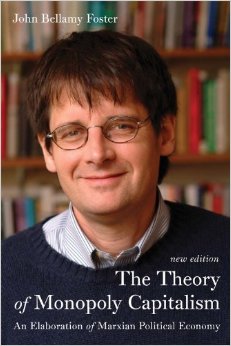 Kollontai: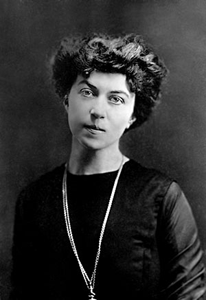 How and why was Women's Day organized?.
Not very long ago, in fact about ten years ago, the question of women's equality, and the question of whether women could take part in government alongside men was being hotly debated. The working class in all capitalist countries struggled for the rights of working women: the bourgeoisie did not want to accept these rights. It was not in the interest of the bourgeoisie to strengthen the vote of the working class in parliament; and in every country they hindered the passing of laws that gave the right to working women.Socialists in North America insisted upon their demands for the vote with particular persistence. On the 28th of February, 1909, the women socialists of the U.S.A. organized huge demonstrations and meetings all over the country demanding political rights for working women. This was the first "Woman's Day." The initiative on organizing a woman's day thus belongs to the working women of America.In 1910, at the Second International Conference of Working Women, Clara Zetkin [2] brought forward the question of organizing an International Working Women's Day. The conference decided that every year, in every country, they should celebrate on the same day a "Women's Day" under the slogan "The vote for women will unite our strength in the struggle for socialism."  http://thecharnelhouse.org/2014/03/08/international-womens-day/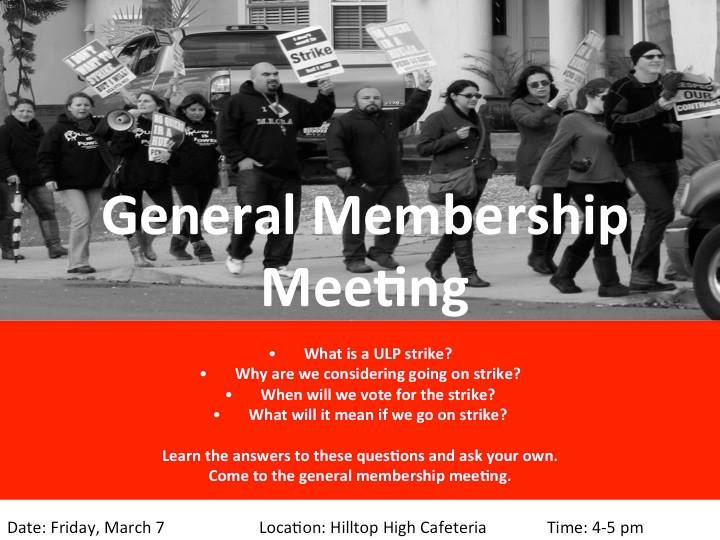 Sweetwater CA ED Association Schedules Strike Vote (you can Like this)  https://www.facebook.com/seacta

PSU Faculty Union Schedules Strike Authorization Vote  The faculty union at Portland State University has scheduled a strike authorization vote for next week. Tuesday's announcement follows final contract offers from both sides.  No Oregon public university has had a faculty strike. Faculty members at PSU could strike next month, depending on how professors vote, March 11 and 12.
Compensation, length of teacher contracts, and the union's role in policy making are big sticking points.
The PSU administration's final proposal gives faculty two choices.
Spokesman Scott Gallagher says the first option is a four-percent pay raise over two years and no change in benefits. But it would make policy changes administrators want.
"Option B is a three percent raise over two years, the same continued healthcare and pension benefits, and then fewer changes to the contract language," according to Gallagher. http://www.opb.org/news/article/psu-faculty-union-schedules-strike-authorization-vote/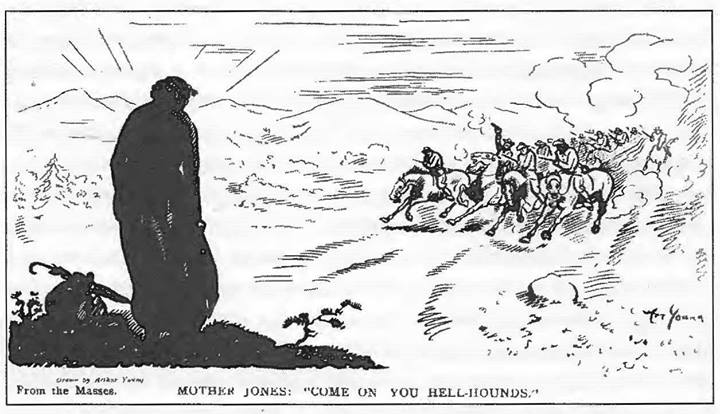 The Little Red Schoolhouse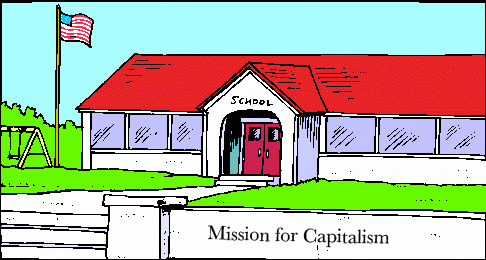 More Cal State campuses are considering 'student success fees'  They are called "student success fees" and they offer the promise of more classes and programs and improved graduation rates for thousands of California State University students. But critics say they are a thinly veiled attempt to shift more education costs to students — without increasing tuition.
Campuses in Fullerton, Dominguez Hills, Fresno and San Diego all are considering these charges, ranging from $200 to $500 per semester.
If approved, those Cal State campuses will join others in the East Bay, Long Beach, Los Angeles, Northridge, Pomona, San Bernardino, San Jose, San Luis Obispo and San Marcos, which already are charging such fees. They were among the first to do so — most beginning in 2011 amid deep state budget cuts.
The "success fees" are a relatively recent phenomenon that troubles many opponents, who argue that students shouldn't have to pay extra for instructional programs that should be included in tuition. The most recent proposals also flout promises made to lawmakers and the governor to freeze costs in return for additional state funding, they contend.
http://www.latimes.com/local/la-me-calstate-fee-20140303,0,3582419.story#ixzz2uwA5k1BQ
Federal Judge Orders Michelle Rhee Suit to Go Forward, will Broaden to Concealment and Fraud Claims   A US federal judge has denied a Motion to Dismiss by former DC Public School Chancellor Michelle Rhee in a wrongful termination lawsuit over the mass firings of DC Public School teachers back in 2009. Case to be amended to add concealment and fraud claims against Rhee and her CFO Noah Wepman.    http://www.prweb.com/releases/2013/4/prweb10586920.htm
Urban League Loves the Common Core  We can continue implementing standards that put our children on a level playing field and prepare them for college, or, for the umpteenth time, we can shy away from our responsibility and fail another generation of children by leaving their preparation incomplete.
Right now, a profoundly important reform — standards that will lift expectations and improve the quality of instruction in all grates — has gotten tangled in disputes over teacher evaluations, data privacy, curriculum development and testing.
These are all important aspects of education reform, but they're ultimately distractions from the conversation about Common Core.
These standards were approved by the Board of Regents in 2010. Districts have had years to prepare and, if necessary, make the case that they need additional resources to improve implementation. New York's parents, teachers, administrators and other stakeholders — including the business community — have had years to establish competitive 21st century standards for our children.    Read more: http://www.nydailynews.com/opinion/common-core-turn-back-article-1.1704509#ixzz2uxKfMkiU
Another Move in the SAT Shell Game Essay optional. No penalties for wrong answers. The SAT college entrance exam is undergoing sweeping revisions.
Changes in the annual test that millions of students take will also do away with some vocabulary words such as "prevaricator" and "sagacious" in favor of words more commonly used in school and on the job.
College Board officials said Wednesday the update — the first since 2005 — is needed to make the exam better representative of what students study in high school and the skills they need to succeed in college and afterward. The test should offer "worthy challenges, not artificial obstacles," said College Board President David Coleman in remarks prepared for delivery at an event in Austin, Texas. From The Detroit News: http://www.detroitnews.com/article/20140305/SCHOOLS/303050109#ixzz2vG4Ydbhv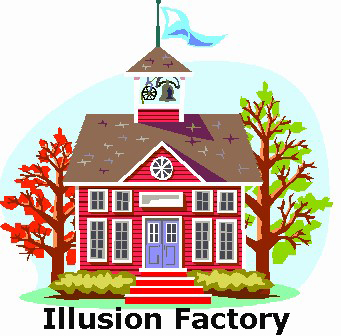 The Fascist Origins of the SAT The chief fetish of the testing movement is the SAT, long known as the Scholastic Aptitude Test but now known, on the insistence of the test's owners, the Educational Testing Service, as just "The SAT."
The SAT measures, above all else, class, sex, and race. (Fairtest, Roney). The SAT, like every similar test, is designed to divide people with razor sharp precision, to enumerate human value and to track people's futures under a veil of objective science. The SAT is a commodity itself, for sale to every student, school, and college in the world. It also commodifies people, attaching worth to individuals, but more pointedly drawing the lines of what can only be called class warfare. The impact of the SAT is to create the logic for a more deeply stratified society, divided primarily by issues of inherited income, sexism, and racism. The fraudulent claims of the SAT to promote a more equitable and meritorious society have been thoroughly revealed elsewhere. (Lemann, Fairtest, Roney). This analysis is a brief history of the SAT, unmasking the politics of the people who designed it, and those who promote the SAT and similar exams today . http://www-rohan.sdsu.edu/~rgibson/SATFascistOrigins.htm
The bottom line on SAT scores in one chart Here, in one chart, is pretty much everything you need to know about who does and doesn't perform well on the SAT. Kids from the wealthiest families do the best, and the kids from the poorest families do the worst. This pattern applies to virtually every high-stakes standardized test that is given to kids.
The chart, which shows national average SAT scores by income band for students in the high school class of 2013, http://www.washingtonpost.com/blogs/answer-sheet/wp/2013/10/09/the-bottom-line-on-sat-scores-in-one-chart/
College, the Great Unleveler around 1980. College graduation rates kept soaring for the affluent, but for those in the bottom half, a four-year degree is scarcely more attainable today than it was in the 1970s. And because some colleges actually hinder social mobility, what increasingly matters is not just whether you go to college but where.
The demise of opportunity through higher education is, fundamentally, a political failure. Our landmark higher education policies have ceased to function effectively, and lawmakers — consumed by partisan polarization and plutocracy — have neglected to maintain and update them.
More Americans than ever enroll in college, but the graduates who emerge a few years later indicate that instead of reducing inequality, our system of higher education reinforces it. Three out of four adults who grow up in the top quarter of the income spectrum earn baccalaureate degrees by age 24, but it's only one out of three in the next quarter down. In the bottom half of the economic distribution, it's less than one out of five for those in the third bracket and fewer than one out of 10 in the poorest. That's before we even begin differentiating by type of college. Higher education is becoming a caste system, separate and unequal for students with different family incomes. Where students attend college affects their chances of graduating and how indebted they will become in the process. http://opinionator.blogs.nytimes.com/2014/03/01/college-the-great-unleveler/?_php=true&_type=blogs&_php=true&_type=blogs&alg=44FR7&_r=1
Kansas illegally underfunds poorer school districts, court rules Wading into a battle being fought in state capitols across the nation, the Kansas Supreme Court ruled Friday that disparities in the public funding of school districts violate the state constitution.
The court ordered Kansas to cure these disparities by July 1 and asked a lower court to evaluate how much the state should be investing in public schools.
It was not quite the slam-dunk ruling that school funding advocates had hoped for; the court did not set funding levels, as a lower court had. http://www.latimes.com/nation/la-na-kansas-schools-20140308,0,5562455.story#ixzz2vPO67Dm9
"Free" textbooks–from Bill Gates: http://openstaxcollege.org/books
Better Free "Book"–The Vietnam Wars http://www.richgibson.com/vietnam/
The International Hot War of the Rich on the Poor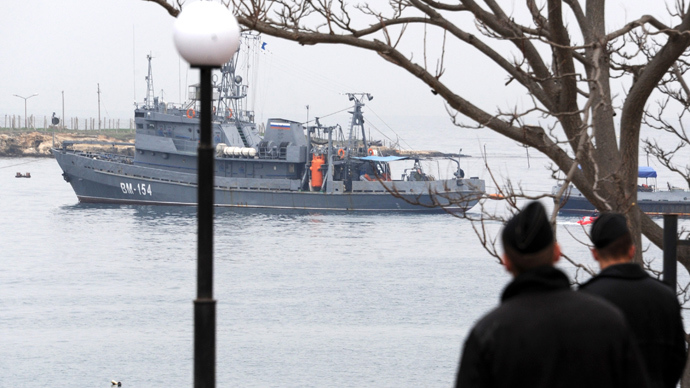 Ukrainian marines look at a Russian ship floating out of the Sevastopol bay on March 4, 2014 (AFP Photo / Viktor Drachev)
Ukraine signs $10 billion shale gas deal with Chevron – Ukraine signed a $10 billion shale gas production-sharing agreement with U.S. Chevron (CVX.N) on Tuesday, another step in a drive for more energy independence from Russia.
The deal to develop its western Olesska field followed a similar shale gas agreement with Royal Dutch Shell (RDSa.L) in January and boosts Ukraine's leadership at a time of fraught relations with Moscow over gas supplies.
"The agreements with Shell and Chevron … will enable us to have full sufficiency in gas by 2020 and, under an optimistic scenario, even enable us to export energy," President Viktor Yanukovich told investors shortly before the signing.
The highest end of expectations for Olesska's potential reserves would match around three years of European Union gas demand, but similarly sunny hopes for shale reserves in neighboring Poland have been very sharply downsized.
Shale development in Europe is far behind the booming U.S. sector and progress is patchy. Chevron pulled out of a shale exploration tender in Lithuania and has suspended work at a Romanian shale well after local protests. http://www.reuters.com/article/2013/11/05/us-ukraine-chevron-idUSBRE9A40ML20131105
Hypocritical Lawbreaking (torture, detentions, secrecy, surveillance, invasions, etc) Lawyer Obamagogue: Crimea separation from Ukraine would violate law President Barack Obama declared on Thursday that a referendum in 10 days on the future of a Ukraine's Crimea peninsula would violate international law. The United States also moved to impose visa restrictions and financial sanctions on Russians and Ukrainians for the moves Moscow already has made into Crimea.
Speaking from the White House, Obama said any decisions on the future of Crimea, a pro-Russian area of Ukraine, must include the country's new government.
"The proposed referendum on the future of Crimea would violate the constitution and violate international law," Obama said. "We are well beyond the days when borders can be redrawn over the heads of democratic leaders." From The Detroit News: http://www.detroitnews.com/article/20140306/NATION/303060057#ixzz2vGBNMhTA
Navy destroyer USS Truxtun crosses Dardanelles en route to Black Sea (VIDEO) http://rt.com/news/us-navy-black-sea-482/
RTV: Russia allowed to have 25,000 troops in Crimea since 1999… & other facts you may not know Ukraine's statement at the UN that 16,000 Russian soldiers have been deployed to Crimea has caused a frenzy among Western media which chooses to ignore that those troops have been there since the late 1990s in accordance with a Kiev-Moscow agreement.
Western media describes the situation in the Autonomous Republic of Crimea as if a full-scale Russian invasion were under way, with headlines like: "Ukraine says Russia sent 16,000 troops to Crimea" and "Ukraine crisis deepens as Russia sends more troops into Crimea," as well as "What can Obama do about Russia's invasion of Crimea?"
It seems they have chosen to simply ignore the fact that those Russian troops have been stationed in Crimea for over a decade.
Russia's representative to the UN, Vitaly Churkin, reminded on Tuesday that the deal surrounding the Black Sea Fleet allows Russia to station a contingent of up to 25,000 troops in Ukraine. However, US and British media have mostly chosen to turn a deaf ear. (more) http://rt.com/news/russian-troops-crimea-ukraine-816/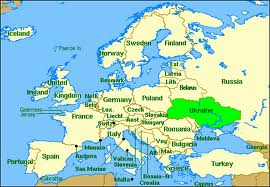 Crimea Steeped in Its Bloody History, Again Embracing Resistance Drawing on his experiences as a young artillery officer in imperial Russia's military during the Crimean War in 1853-56, Leo Tolstoy described in "Sevastopol Sketches" how a Russian soldier whose leg had been amputated above the knee coped with agonizing pain.
"The chief thing, your honor, is not to think," Tolstoy's amputee remarked. "If you don't think, it is nothing much. It mostly all comes from thinking."
It is advice, however, that virtually nobody in Crimea, particularly here in Sevastopol, shows any sign of heeding. With nearly every other main street named after a Russian military hero or a gruesome battle, its lovely seafront promenade dominated by a "monument to sunken ships" and its central square named after the imperial admiral who commanded Russian forces against French, British and Turkish troops in the 19th century, Sevastopol constantly feeds thoughts of war and its agonies.
Bombarded with reminders of the Crimean War, which involved a near yearlong siege of the city in 1854-55, and World War II, when the city doggedly resisted Nazi forces until finally falling in July 1942, Sevastopol has never stopped thinking about wartime losses — and has never been able to cope with the amputation carried out in 1954 by the Soviet leader Nikita S. Khrushchev. http://www.nytimes.com/2014/03/07/world/europe/crimea-russia.html?ref=andrewhiggins&_r=0
Stephen Cohen: Distorting Russia –How the American media misrepresent Putin, Sochi and Ukraine. The degradation of mainstream American press coverage of Russia, a country still vital to US national security, has been under way for many years. If the recent tsunami of shamefully unprofessional and politically inflammatory articles in leading newspapers and magazines—particularly about the Sochi Olympics, Ukraine and, unfailingly, President Vladimir Putin—is an indication, this media malpractice is now pervasive and the new norm.
There are notable exceptions, but a general pattern has developed. Even in the venerable New York Times and Washington Post, news reports, editorials and commentaries no longer adhere rigorously to traditional journalistic standards, often failing to provide essential facts and context; to make a clear distinction between reporting and analysis; to require at least two different political or "expert" views on major developments; or to publish opposing opinions on their op-ed pages. As a result, American media on Russia today are less objective, less balanced, more conformist and scarcely less ideological than when they covered Soviet Russia during the Cold War.
The history of this degradation is also clear. It began in the early 1990s, following the end of the Soviet Union, when the US media adopted Washington's narrative that almost everything President Boris Yeltsin did was a "transition from communism to democracy" and thus in America's best interests. This included his economic "shock therapy" and oligarchic looting of essential state assets, which destroyed tens of millions of Russian lives; armed destruction of a popularly elected Parliament and imposition of a "presidential" Constitution, which dealt a crippling blow to democratization and now empowers Putin; brutal war in tiny Chechnya, which gave rise to terrorists in Russia's North Caucasus; rigging of his own re-election in 1996; and leaving behind, in 1999, his approval ratings in single digits, a disintegrating country laden with weapons of mass destruction. Indeed, most American journalists still give the impression that Yeltsin was an ideal Russian leader.
Since the early 2000s, the media have followed a different leader-centric narrative, also consistent with US policy, that devalues multifaceted analysis for a relentless demonization of Putin, with little regard for facts. http://www.thenation.com/article/178344/distorting-russia#


"Russia is being pulled into China's orbit, even as the Kremlin looks to exert its influence globally by expanding its customer base" Energy consultancy Wood Mackenzie believes Russia's pivot east and engagement with China on a range of huge deals could see energy trade between the two neighbours quadruple by 2025. http://business.financialpost.com/2014/01/30/how-russias-energy-sector-is-eyeing-a-bigger-game-beyond-the-olympics/?__lsa=32c2-7178
In these times of Turmoil and Change, Good to know that Zbig is still nuts after all these years: "What is to be done? Putin's aggression in Ukraine needs a response" Russia's unilateral and menacing acts mean the West should promptly recognize the current government of Ukraine as legitimate. Uncertainty regarding its legal status could tempt Putin to repeat his Crimean charade. Second, the West should convey — privately at this stage, so as not to humiliate Russia — that the Ukrainian army can count on immediate and direct Western aid so as to enhance its defensive capabilities. There should be no doubt left in Putin's mind that an attack on Ukraine would precipitate a prolonged and costly engagement, and Ukrainians should not fear that they would be left in the lurch.
Meanwhile, NATO forces, consistent with the organization's contingency planning, should be put on alert. High readiness for some immediate airlift to Europe of U.S. airborne units would be politically and militarily meaningful. http://www.washingtonpost.com/opinions/zbigniew-brzezinski-after-putins-aggression-in-ukraine-the-west-must-be-ready-to-respond/2014/03/03/25b3f928-a2f5-11e3-84d4-e59b1709222c_story.html
Friendly Fire: US Drone Strike Kills Five Afghan Soldiers + Eight Others Also Wounded in Logar Strike The Pentagon has confirmed launching a drone strike against the Logar Province of Afghanistan today, hitting their allies in a case of mistaken identity. The strike kill five Afghan National Army soldiers, and wounded eight others. The provincial governor's spokesman said that the attack was "the result of poor coordination between the people on the ground and the operators of the drone." NATO has promised an investigation into the killings. http://news.antiwar.com/2014/03/06/friendly-fire-us-drone-strike-kills-five-afghan-soldiers/
Karzai Shocked, Shocked, To Learn He is a Puppet In an unusually emotional interview, the departing Afghan president sought to explain why he has been such a harsh critic of the 12-year-old U.S. war effort here. He said he's deeply troubled by all the casualties he has seen, including those in U.S. military operations. He feels betrayed by what he calls an insufficient U.S. focus on targeting Taliban sanctuaries in Pakistan. And he insists that public criticism was the only way to guarantee an American response to his concerns.
To Karzai, the war was not waged with his country's interests in mind.
"Afghans died in a war that's not ours,' he said in the interview, his first in two years with a U.S. newspaper. In Karzai's mind, al-Qaeda is "more a myth than a reality" and the majority of the United States' prisoners here were innocent. He's certain that the war was "for the U.S. security and for the Western interest."
Such statements elicit scorn and shock from U.S. officials, who point out that Americans have sacrificed mightily for Afghanistan — losing more than 2,000 lives and spending more than $600 billion in the effort to defeat al-Qaeda and the Taliban and rebuild the country.
Some Americans call Karzai a delusional leader, an ally who became an adversary during the 12 years of his presidency. http://www.washingtonpost.com/world/interview-karzai-says-12-year-afghanistan-war-has-left-him-angry-at-us-government/2014/03/02/b831671c-a21a-11e3-b865-38b254d92063_story.html?hpid=z5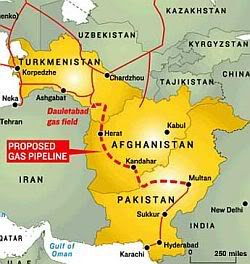 Altered Letter Fools Afghans And 10 Flee From Prison For the fourth time in a decade, Taliban insurgents have escaped from the heavily guarded Sarposa Prison in Kandahar, Afghan officials confirmed on Sunday.
The prison break on Tuesday was smaller than previous episodes, in which hundreds of prisoners escaped, but it was particularly embarrassing. This time, someone altered an official document, letting at least 10 prisoners walk out the front gate unchallenged, officials said.
The escapees were believed to be among the most prominent insurgents being held at Sarposa on terrorism charges, followers of a particularly notorious Taliban commander, Mullah Dad Mohammad Munib, who specialized in orchestrating assassinations and suicide bombings. http://www.nytimes.com/2014/03/03/world/asia/taliban-prisoners-escape-from-afghan-prison-through-trickery.html
Hillbillary Pot Calls Putin Kettle Black Hillary Clinton, it is reported, compared Vladimir Putin to Adolph Hitler in the former's takeover of Ukraine. Her handlers keep her well-shielded from reporters who might ask impertinent questions, but the remarks points to a central dilemma for Clinton. http://www.washingtonpost.com/blogs/right-turn/wp/2014/03/05/hillary-clinton-vladimir-putin-and-hitler/
Outa Luck Again, Cannon Fodder A $21 billion bill to greatly expand aid and other programs to veterans went down in the Senate Thursday, falling victim to election year fights over spending and how much power the minority party should have.
"I personally, I have to say this honestly, have a hard time understanding how anyone could vote for tax breaks for billionaires, for millionaires, for large corporations and then say we don't have the resources to protect our veterans," said Sen. Bernie Sanders, I-Vt., the measure's chief author, according to the Associated Press. http://www.cbsnews.com/news/veterans-benefits-bill-blocked-in-senate/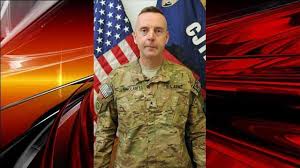 As General's Sex Assault Trial Opens, Accuser Says She Was Bullied The court-martial of Brig. Gen. Jeffrey A. Sinclair, charged with sexually assaulting a junior officer who was his lover, opened on Friday with opening statements from both sides and the beginning of testimony by his accuser, a captain who asserts that the general bullied her into oral sex and threatened to kill her if she ended their affair.
Under questioning from the prosecution, the captain, a 34-year-old military intelligence officer, described the origins of her relationship with General Sinclair, and their initial sexual encounters in Iraq. General Sinclair, 51, first made sexual advances toward her when she delivered a DVD of a television program to his quarters, she testified. College Board officials said Wednesday the update — the first since 2005 — is needed to make the exam better representative of what students study in high school and the skills they need to succeed in college and afterward. The test should offer "worthy challenges, not artificial obstacles," said College B
As their relationship intensified, the captain said, she told the general that she looked forward to meeting his wife. But he told her that would not happen, she said.
"He told me that if I ever said anything to her or anyone else about he and I, he would kill me," the captain said, adding that he also threatened her family. During the morning session, she glanced at General Sinclair only once, when a prosecutor asked her to identify him http://www.nytimes.com/2014/03/08/us/general-sinclair-sex-assault-court-martial.html
The International Economic War of the Rich on the Poor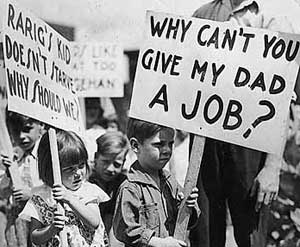 US Jobs Report Demonstrates Stagnation in Industry, Finance, and Employment–still Unemployment ticked up to 6.7 percent last month despite a better-than-expected increase of 175,000 jobs that defied a spate of severe winter weather. the Labor Department reported Friday.
The number of jobs added by private employers was not far below the 189,000 average job gain per month in the last year, though economists were predicting a gain closer to 150,000. Moreover, the department said it found an additional 25,000 jobs added in December and January than it previously detected.
Read more: http://www.washingtontimes.com/news/2014/mar/7/employers-add-175k-february/#ixzz2vRfvq1jX
Bankruptcy: Ex-Treasurer Dillon lands job with firm he helped get a lucrative contract in Detroit Before landing what turned out to be a lucrative $19 million contract to serve as key consultants during Detroit's bankruptcy filing, officials from Conway MacKenzie began privately meeting with then-Treasurer Andy Dillon and his staff in 2012 in hopes of getting the job of a lifetime, according to e-mails and court records. What most people didn't know – and what Dillon never divulged – was that he's a longtime friend of the firm's president and CEO, Van Conway. The duo has thrown back drinks for years at the exclusive Detroit Athletic Club and attended lavish parties together, friends of the two told us.
Less than a month after Gov. Snyder pressured Dillon to resign on Oct. 31, Dillon began meeting with Conway to secure a job working on a merger in northern Michigan, according to sources familiar with the meetings. In the meantime, Snyder was quietly paying Dillon about $40,000 on a three-month contract to teach the new treasurer the ropes – a task he rarely preformed.
Dillon was an integral part of getting Conway MacKenzie one of its most lucrative jobs, according to emails and deposition transcripts, which show Dillon was meeting with the firm months before other prospective consultants. http://motorcitymuckraker.com/2014/02/19/exclusive-ex-treasurer-dillon-lands-job-with-firm-he-helped-get-a-lucrative-contract-in-detroit/
There goes the Spectacles! Disney Interactive cutting about 700 jobs Disney Interactive, the struggling video game and digital media subsidiary of Walt Disney Co., is cutting roughly 700 jobs worldwide, the company said Thursday.
The division is closing offices in Chicago, New Jersey, Colorado, South Korea and Hyderabad, India. The layoffs represent about 26% of the division's workforce.
Disney Interactive said in a statement that it "has consolidated several lines of business as part of an effort to focus the division on a streamlined suite of high quality digital products.
http://www.latimes.com/entertainment/envelope/cotown/la-et-ct-disney-interactive-layoffs-underway-20140306,0,4952297.story#ixzz2vEc1rxmc
The Emergence of Fascism as a Popular Mass Movement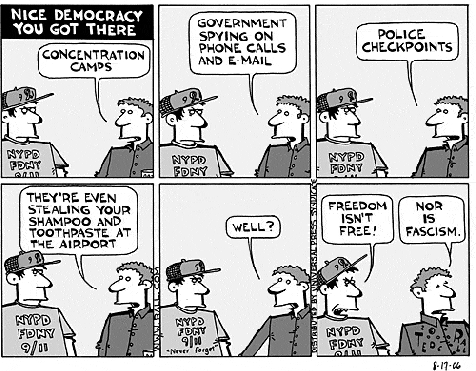 35 Countries Where the U.S. Has Supported Fascists, Drug Lords and Terrorists Ukraine's extreme right-wing Svoboda party and violent neo-Nazis whose armed uprising paved the way for a Western-backed coup. Events in the Ukraine are giving us another glimpse through the looking-glass of U.S. propaganda wars against fascism, drugs and terrorism. The ugly reality behind the mirror is that the U.S. government has a long and unbroken record of working with fascists, dictators, druglords and state sponsors of terrorism in every region of the world in its elusive but relentless quest for unchallenged global power.
Behind a firewall of impunity and protection from the State Department and the CIA, U.S. clients and puppets have engaged in the worst crimes known to man, from murder and torture to coups and genocide…..  http://www.alternet.org/world/35-countries-where-us-has-supported-fascists-druglords-and-terrorists
No UC Strike After all but Afscme Manages to Split Workforce The University of California system and the union that represents 8,300 custodians, food workers, gardeners and other campus service workers have reached a tentative contract agreement, averting what was threatened to be a disruptive five-day strike next week, officials announced Thursday.
The four-year contract agreement between UC and AFSCME 3299 ends the most tense labor situation facing the 10 campuses and five medical centers at the university. Negotiations have dragged on for more than a year. The union held two brief strikes last year and was planning another to start Monday.
"While this proposed settlement includes compromise on both sides, it honors the contributions that career service workers make to this institution, as well as UC's responsibility to build ladders to the middle class," AFSCME 3299 President Kathryn Lybarger said …In a separate bargaining unit, AFSCME 3299 also represents 13,000 patient care technical employees at the five UC medical centers and its many health clinics. Those medical workers, such as respiratory therapists, nursing aides and radiology technicians, do not have a contract settlement yet and were scheduled to join the campus service workers in next week's now-canceled strike. Negotiations with UC are expected to resume Friday. http://www.latimes.com/local/lanow/la-me-ln-uc-union-20140227,0,7668793.story#ixzz2uxH0ep3d
How Easy is it to CoOpt an Opt out "Movement' That refuses to critique capital and empire? UPDATED: SB-443 Would Allow Common Core Opt-Out For Alabama Schools A bill that would allow Alabama school systems to opt-out of the Common Core curriculum has been formally introduced in the state legislature.
Senate Bill 443 is a nine-page bill sponsored by Senators Beason, Glover, Sanford, McGill, Holley, Marsh, Ward, Hightower, Allen, Smith, Whatley, Pittman and Reed. As of Thursday, it was listed in committee.
The proposal puts the opt-out provision in place for Common Core Math and English Language Arts standards that have already been implemented by many Alabama schools. http://whnt.com/2014/03/05/bill-in-works-that-would-allow-common-core-opt-out-for-schools/
March 7–All of California Opts out : California's State Superintendent of Public Instruction advised "I am pleased to announce the Federal Government's approval of California's waiver of testing request." (It's to apply the Smarter Balanced assessments later).
2 Mich. teachers win fight to quit union under right-to-work law
Two Michigan teachers who tried to resign from the Michigan Education Association under the state's new right-to-work law won the right to leave their union, officials said Thursday.Miriam Chanski, a kindergarten teacher in Coopersville Area Public Schools, and Ray Arthur, a teacher in the Petoskey school district, filed unfair labor practice complaints against the Michigan Education Association with the Michigan Employment Relations Commission after they were not allowed to leave their teacher unions when the law took effect in March 2013.The teachers said they were intimidated for trying to exercise their rights under the right-to-work law — watershed legislation when it went into effect in the state, the birthplace of the United Auto Workers union. The law allows employees in a unionized workplace to resign from the union and not pay dues."I'm very thankful that the MEA has finally acknowledged it was my right to opt out," Chanski said. "But my case settlement does not bring justice to all those who deserve it." From The Detroit News: http://www.detroitnews.com/article/20140306/SCHOOLS/303060112#ixzz2vGAWLOsW
Kim Scipes: The National Endowment for Democracy in Venezuela As protests have been taking place in Venezuela the last couple of weeks, it is always good to check on the National Endowment for Democracy (NED), the US Empire's "stealth" destabilizer. What has the NED been up to in Venezuela?
Before going into details, it is important to note what NED is and is not. First of all, it has NOTHING to do with the democracy we are taught in civics classes, concerning one person-one vote, with everyone affected having a say in the decision, etc. (This is commonly known as "popular" or grassroots democracy.) The NED opposes this kind of democracy.
The NED promotes top-down, elite, constrained (or "polyarchal") democracy. This is the democracy where the elites get to decide the candidates or questions suitable to go before the people—and always limiting the choices to what the elites are comfortable with. Then, once the elites have made their decision, THEN the people are presented with the "choice" that the elites approve. And then NED prattles on with its nonsense about how it is "promoting democracy around the world."
This is one of the most cynical uses of democracy there is. It's notable even in what my friend Dave Lippmann calls "Washington Deceit."
The other thing to note about NED is that it is NOT independent as it claims, ad nauseum. It was created by the US Congress, signed into US law by President Ronald Reagan (that staunch defender of democracy), and it operates from funds provided annually by the US Government.
However, its Board of Directors is drawn from among the elites in the US Government's foreign policy making realm. Past Board members have included Henry Kissinger, Madeleine Albright, Zbigniew Brzezinski, Frank Carlucci, General Wesley K. Clark, and Paul Wolfowitz. Today's board can be found at http://www.ned.org/about/board ; most notable is Elliot Abrams of Reagan Administration fame. In reality, NED is part of the US Empire's tools ,,, http://www.counterpunch.org/2014/02/28/the-national-endowment-for-democracy-in-venezuela/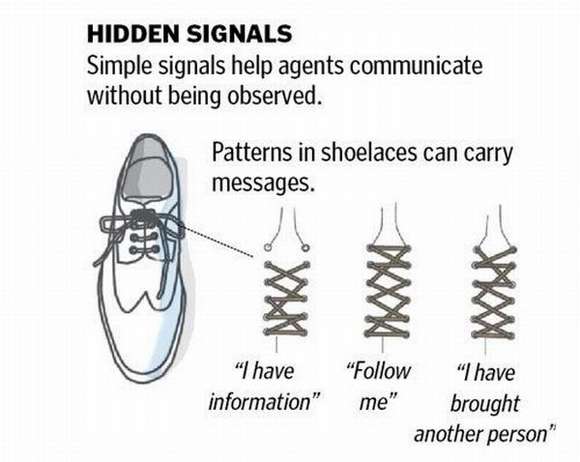 C.I.A. Employees Face New Inquiry Amid Clashes on Detention Program The Central Intelligence Agency's attempt to keep secret the details of a defunct detention and interrogation program has escalated a battle between the agency and members of Congress and led to an investigation by the C.I.A.'s internal watchdog into the conduct of agency employees.
The agency's inspector general began the inquiry partly as a response to complaints from members of Congress that C.I.A. employees were improperly monitoring the work of staff members of the Senate Intelligence Committee, according to government officials with knowledge of the investigation.
The committee has spent several years working on a voluminous report about the detention and interrogation program, and according to one official interviewed in recent days, C.I.A. officers went as far as gaining access to computer networks used by the committee to carry out its investigation.
The events have elevated the protracted battle — which began as a fight over who writes the history of the program, perhaps the most controversial aspect of the American government's response to the Sept. 11 attacks — into a bitter standoff that in essence is a dispute over the separation of powers and congressional oversight of spy agencies. http://www.nytimes.com/2014/03/05/us/new-inquiry-into-cia-employees-amid-clashes-over-interrogation-program.html
Probe: Did the CIA spy on the U.S. Senate? The CIA Inspector General's Office has asked the Justice Department to investigate allegations of malfeasance at the spy agency in connection with a yet-to-be released Senate Intelligence Committee report into the CIA's secret detention and interrogation program, McClatchy has learned.
The criminal referral may be related to what several knowledgeable people said was CIA monitoring of computers used by Senate aides to prepare the study. The monitoring may have violated an agreement between the committee and the agency.
The development marks an unprecedented breakdown in relations between the CIA and its congressional overseers amid an extraordinary closed-door battle over the 6,300-page report on the agency's use of waterboarding and harsh interrogation techniques on suspected terrorists held in secret overseas prisons.
Read more here: http://www.mcclatchydc.com/2014/03/04/220161/cia-monitoring-of-senate-computers.html#storylink=cpy
Lying NSA chief criticises media and suggests UK was right to detain David Miranda The outgoing director of the National Security Agency lashed out at media organizations reporting on Edward Snowden's surveillance revelations, suggesting that British authorities were right to detain David Miranda on terrorism charges and that reporters lack the ability to properly analyze the NSA's broad surveillance powers.
General Keith Alexander, who has furiously denounced the Snowden revelations, said at a Tuesday cybersecurity panel that unspecified "headway" on what he termed "media leaks" was forthcoming in the next several weeks, possibly to include "media leaks legislation."
In perhaps his most expansive remarks to date since Miranda – the partner of former Guardian journalist Glenn Greenwald – was detained for nine hours at Heathrow airport last summer, Alexander noted that a panel of UK judges found Miranda's detention to be legal. http://www.theguardian.com/world/2014/mar/04/nsa-chief-keith-alexander-david-miranda
Nosenko's Nemesis Tennent H. Bagley, a former C.I.A. officer who helped a mysterious Soviet spy betray his country, then tried for a half-century to prove that the defector was actually a Russian double agent, died on Feb. 20 at his home in Brussels. He was 88.
The cause was cancer, his son, Andrew, said.
Mr. Bagley's big case caused a war within the C.I.A. and elsewhere in the national security complex for decades over whether the defector he encouraged, Yuri Ivanovich Nosenko, was really a Soviet agent sent to trick the Americans.
Most compelling, as a member of the K.G.B., the Soviet spy service, Mr. Nosenko claimed to have handled the case of Lee Harvey Oswald, the presumed assassin of President John F. Kennedy, during the two and a half years that Oswald lived in the Soviet Union after defecting there in 1959.
After the assassination, one conspiracy theory posited that Oswald had been acting as a Soviet agent when he shot the president in Dallas in November 1963.
But Mr. Nosenko insisted that the K.G.B. had dismissed any idea of using Mr. Oswald for anything — much less an assassination — because he was unstable. http://www.nytimes.com/2014/03/03/us/politics/tennent-h-bagley-who-aided-then-mistrusted-a-soviet-spy-dies-at-88.html
CIA's Manual on how to Use the Disciplines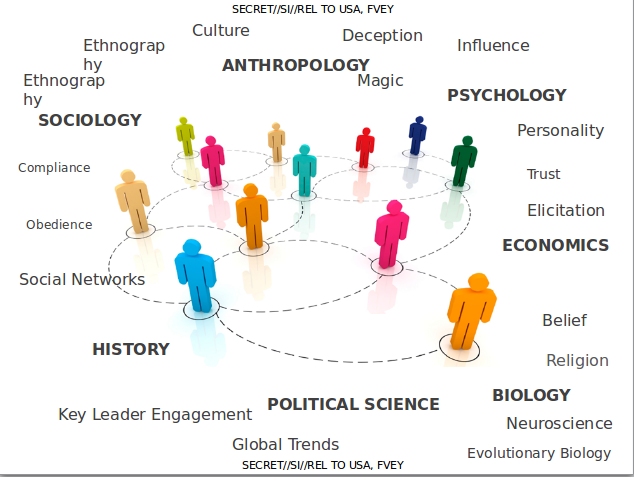 https://firstlook.org/theintercept/2014/02/24/jtrig-manipulation/
Church Sex Abuse Survivors Criticize Religious Fanatic With Funny Hat (video) http://www.nbcnews.com/nightly-news/church-sex-abuse-survivors-criticize-pope-n45501
The Best and Worst Things in the History of the World
How Many Americans Have Read this or know where it happened?–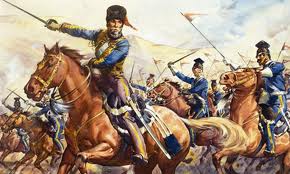 The Charge of the Light Brigade
By Alfred, Lord Tennyson
I
Half a league, half a league,
Half a league onward,
All in the valley of Death
Rode the six hundred.
"Forward, the Light Brigade!
Charge for the guns!" he said.
Into the valley of Death
Rode the six hundred.
II
"Forward, the Light Brigade!"
Was there a man dismayed?
Not though the soldier knew
Someone had blundered.
Theirs not to make reply,
Theirs not to reason why,
Theirs but to do and die.
Into the valley of Death
Rode the six hundred.
III
Cannon to right of them,
Cannon to left of them,
Cannon in front of them
Volleyed and thundered;
Stormed at with shot and shell,
Boldly they rode and well,
Into the jaws of Death,
Into the mouth of hell
Rode the six hundred.
IV
Flashed all their sabres bare,
Flashed as they turned in air
Sabring the gunners there,
Charging an army, while
All the world wondered.
Plunged in the battery-smoke
Right through the line they broke;
Cossack and Russian
Reeled from the sabre stroke
Shattered and sundered.
Then they rode back, but not
Not the six hundred.
V
Cannon to right of them,
Cannon to left of them,
Cannon behind them
Volleyed and thundered;
Stormed at with shot and shell,
While horse and hero fell.
They that had fought so well
Came through the jaws of Death,
Back from the mouth of hell,
All that was left of them,
Left of six hundred.
VI
When can their glory fade?
O the wild charge they made!
All the world wondered.
Honour the charge they made!
Honour the Light Brigade,
Noble six hundred!
Refresher on the Light Brigade http://en.wikipedia.org/wiki/Charge_of_the_Light_Brigade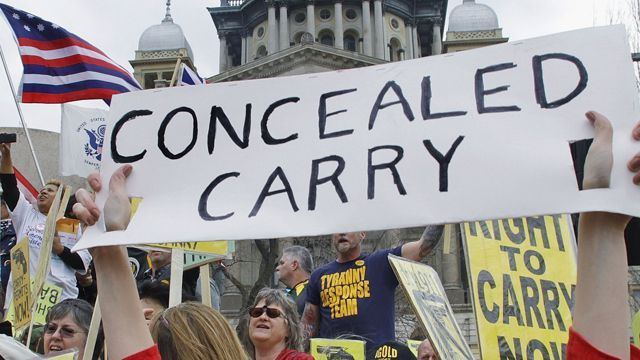 Surge in concealed weapon permits follows California court Second Amendment decision Gun owners are flooding the sheriff's offices in two California counties with applications for concealed weapon permits following a bombshell ruling two weeks ago by a federal appeals court that citizens need not justify their requests.
Orange and Ventura counties have dropped the "good cause" standard for issuing conceal carry permits after the requirement was struck down Feb. 13 by the U.S. 9th Circuit Court of Appeal. A three-judge panel of the court ruled 2 to 1 that the Second Amendment bars California counties from requiring law-abiding gun owners who want to carry concealed firearms to demonstrate special, individualized needs for protection.
More than 500 applications have poured in to the Orange County Sheriff's Department in just two weeks — roughly the total number of applications filed in 2013 http://www.foxnews.com/us/2014/02/27/surge-in-concealed-weapon-permits-follows-california-court-second-amendment/
Once Or Twice J. C. Cobb and his Grains Of Corn - See more at: http://www.20sjazz.com/videos/hot-jazz/once-or-twice.html#sthash.XONpUA6x.dpuf
Four Or Five Times Jimmie Noone's Apex Club Orchestra - See more at: http://www.20sjazz.com/videos/new-orleans/four-or-five-times.html#sthash.oIu4ClyI.dpuf
When You're Smiling Memphis Jazz Band - See more at: http://www.20sjazz.com/videos/tradition-lives-on/when-youre-smiling-1.html#sthash.FBuPjNcb.dpuf
So Long
Lee Lorch, Desegregation Activist Who Led Stuyvesant Town Effort, Dies at 98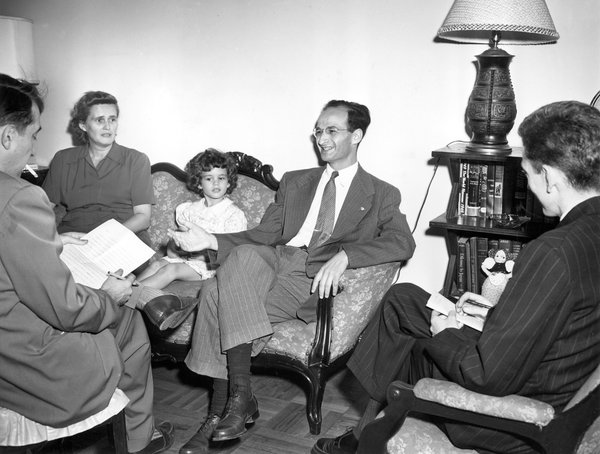 Lee Lorch; his wife, Grace; and their daughter, Alice, at a news conference in 1949 concerning the African-American family the Lorches invited to occupy their Stuyvesant Town apartment.
Neal Boenzi/The New York Times http://www.nytimes.com/2014/03/02/nyregion/lee-lorch-desegregation-activist-who-led-stuyvesant-town-effort-dies-at-98.html?hpw&rref=obituaries