September 1st, 2015 / Author: rgibson
We Say Fight Back!
Diego Rivera: Arsenal
Riaing political consciousness in Iraq  For five Fridays now, thousands of mostly, but not entirely, youthful and secular Iraqis have gathered in central Baghdad's Tahrir Square to demand change. At first, the demands were small, like improving electricity amid a summer heat wave. But the list has grown longer and more complex: Fix the judiciary, hold corrupt officials accountable, get religion out of politics.
The protests have come to overshadow the fight against the Islamic State, Iraq's main preoccupation over the past year. Change, at least on paper, came quickly. Prime Minister Haider al-Abadi announced a set of sweeping measures to placate the protesters. He called for the elimination of several senior government positions, including the three vice presidencies; the end of sectarian quotas in politics; the reduction of ministries; and a new drive to eliminate corruption.
Several weeks later, few of the measures, aside from the firing of three deputy prime ministers and a few ministers, have been carried out, and many protesters now say they are pessimistic about real change.
"We haven't noticed anything yet," said Ali Farras, 25, who joined the protests on Friday. "It is just ink on paper."
Away from the agitation of the streets are the political intrigues of the Green Zone, the cloistered and fortified enclave here for politicians and ambassadors. There officials say Mr. Abadi may have made promises that will prove impossible to keep, given the entrenched sectarianism and corruption in the political system. There, officials say, the entrenched sectarianism and corruption in the political system may make it impossible for Mr. Abadi to keep his promises.
"He can make all the directives on earth, but who will implement them?" www.nytimes.com/2015/09/01/world/middleeast/protests-in-iraq-bring-fast-promises-but-slower-changes.html?hp&action=click&pgtype=Homepage&module=second-column-region&region=top-news&WT.nav=top-news&_r=0
Video Embedded: A video documenting a violent scuffle between an Israeli soldier and a Palestinian child and his family in the West Bank went viral over the weekend, becoming a sort of Rorschach test of the passions and perspectives of the Middle East conflict.
Shot on Friday by Palestinians in the West Bank village of Nabi Saleh, site of weekly demonstrations since 2009, the footage shows an Israeli soldier wrestling 11-year-old Mohammed Tamimi down to the ground in rocky terrain and pinning him as the child's mother, aunt and sister thrash at the soldier and bite him to pry the child from the soldier's grip.
The scene appears to continue for about a minute before the soldier's commander appears on the scene and intervenes to release the boy.
Besides the boy's young age and the presence of cameras, the incident was not unlike many other encounters between Palestinian civilians and Israeli soldiers at this location and others.
Capturing an almost random incident from one physical angle, the video became open to widely differing interpretations.
A statement from Israel's military described the demonstration as a "violent riot" during which crowds threw rocks at the soldiers in an "ongoing assault." www.latimes.com/world/middleeast/la-fg-a-child-detention-israeli-soldier-20150830-story.html
Labor Day Video:
Resistance can be fun
The Little Red Schoolhouse
Credit crisis in Michigan's capitalist schools The credit ratings of 43 school districts in Michigan have been downgraded so far this year by Moody's Investors Service as they struggle with falling revenue and rising costs.
It's no wonder, say financial experts. Districts are grappling with declining enrollment, and they can't generate enough revenue because state law bars them from raising local property taxes for operating funds above 18 mills on non-homestead properties.
A credit downgrade, which can raise a district's cost to borrow money, hits hardest the districts that have to borrow large amounts.
There have been so many downgrades "because Michigan school districts don't have revenue-raising flexibility and many are losing enrollment, which has a direct impact on revenues," said David Jacobson, a spokesman for Moody's Investors Service.
"Many have made significant expenditure cuts in recent years, including layoffs, keeping wages flat, or even cutting wages, and cuts to programs/increase in pay-to-play fees for extracurriculars. This has led to declines in financial operations — reserve levels in particular."http://www.detroitnews.com/story/news/education/2015/08/30/school-credit/71442824/
Michigan Kids. each a dollar sign in schools, evaporate Michigan's shrinking student population is squeezing school districts statewide, forcing many to close classroom buildings and make other painful cuts as enrollment-based revenue dries up.
Over the past decade, K-12 enrollment in public schools is down 11.1 percent statewide, falling from just under 1.7 million in 2003-04 to below 1.5 million this past school year.
The factors causing the decline include the rise of charter schools, tight state funding and a societal trend toward smaller families. Public school districts are losing students but remain saddled with fixed costs for buildings, employees and pensions that can't be shed easily.
Education experts and demographers say districts need to prepare for even fewer students in the years ahead.
"The question is whether school districts can handle the truth," said Kurt Metzger, founder of Data Driven Detroit, a public policy and data analysis organization. "Declining enrollment, combined with lowered state funding and high teacher pension costs, have resulted in a perfect storm for many districts. This is especially true for districts that have refused to recognize and acknowledge the trends that have been there for a number of years now."  www.detroitnews.com/story/news/education/2015/08/16/michigan-enrollment/31834901/
Rich Poway California's Rot at the top, and the cover-up  When Poway Unified hired a consultant in November 2014, it was hoping to get an outside expert to weigh in on the district's education technology program.
What it got was a scathing indictment of the district as a whole – IT issues couldn't be fixed until Poway Unified acknowledged and addressed problems with staff distrust and dysfunction and a culture resistant to change, according to the report.
The deficiencies also appear to have sidelined the district's technology chief, Robert Gravina, who has been placed on special assignment for a year or more.
The consultant's report – which the district released late last week after threatened with a lawsuit by Voice of San Diego – cost $40,000 and was supposed to provide a three- to five-year plan for improving the effectiveness of tech services, operations, staffing and infrastructure.
But the state of affairs within the district was so toxic, the report says, the effort morphed into something else entirely.
"PUSD staff are so mired in the current state that they are unable to envision a desirable future state other than to fix what is broken,"http://www.voiceofsandiego.org/topics/education/damning-report-slams-dysfunction-at-poway-unified/?utm_source=Voice+of+San+Diego+Master+List&utm_campaign=b37279cf5c-Morning_Report&utm_medium=email&utm_term=0_c2357fd0a3-b37279cf5c-81862829&goal=0_c2357fd0a3-b37279cf5c-81862829
The International Hot War of the Rich on the Poor
The Pentagon's new Law of War Manual – a 1,200-plus page document issued in June by the Defense Department's Office of the General Counsel – is barbaric.
The Manual is so bad that one of the leading experts on the law of war (Dr. Francis Boyle) – who wrote the Biological Weapons Anti-Terrorism Act of 1989, the American implementing legislation for the 1972 Biological Weapons Convention, served on the Board of Directors of Amnesty International, and teaches international law at the University of Illinois, Champaign – says :
This Law of War Manual reduces us to the level of Nazis. There's no other word for it.
Boyle also says the Manual:
Reads like it was written by Hitler's Ministry of War.
Why is the Manual so bad?
Manual Authorizes Slaughter of Innocent Civilians
Because – according to Boyle – the Manual allows massacres of civilian populations. The most comprehensive previous such document – the 1956 Pentagon field manual – assumed that any deliberate targeting of civilians was illegal and a war crime.
Reporters Can Be Assassinated
And the Manual treats allows reporters to be treated as "unprivileged combatants", who can be assassinated.
Boyle points out that this retroactively legalizes assassination of reporters, such as Al Jazeera reporters during Iraq war. Boyle notes that even a SPY would be treated better, and given a trial.
(As we've previously noted, the U.S. government treats real reporters as terrorists. Because the core things which reporters do could be considered terrorism, in modern America, journalists are sometimes targeted under counter-terrorism laws.)
Manual Authorizes Barbarous War Crimes
Boyle also says the Manual authorizes the following barbarous war crimes:
(1) Warfare with nuclear weapons. Specifically, the manual states:
There is no general prohibition in treaty or customary international law on the use of nuclear weapons.
This flies in the face of the United Nations Charter…http://www.globalresearch.ca/pentagons-new-law-of-war-manual-reduces-us-to-the-level-of-nazis/5472442
Reminder  www.marxists.org/archive/mandel/1969/xx/state.htm
The International Economic War of the Rich on the Poor
Overall, about 4 in 10 California residents are living in or near poverty.
About one in five (20.1%) of Californians were not in poverty but lived fairly close to the poverty line. All told, 41.8% of state residents were poor or near poor. But the share of Californians in families with less than half the resources needed to meet basic needs was 5.9%, smaller than official poverty statistics indicate.
Minorities and less-educated Californians have higher poverty rates.


Latinos (31.7%) and African Americans (20.8%) had much higher poverty rates than whites (13.7%) in 2012. Asians (18.4%) fell in between. More education is generally associated with lower poverty rates: the rate for adults age 25–64 with college degrees was 8.1%, compared with 39.9% for those without high school diplomas.

Most poor families in California are working.


In 2012, 78.3% of poor Californians lived in families with at least one adult working, excluding families made up only of adults age 65 and older. For 54.9% of those in poverty, at least one family member reported working full time. For another 23.4%, at least one adult was working part time. www.ppic.org/main/publication_show.asp?i=261
Really Stupid NYTimes Piece on "rethinking work" HOW satisfied are we with our jobs?
Gallup regularly polls workers around the world to find out. Its survey last year found that almost 90 percent of workers were either "not engaged" with or "actively disengaged" from their jobs. Think about that: Nine out of 10 workers spend half their waking lives doing things they don't really want to do in places they don't particularly want to be.
Why? One possibility is that it's just human nature to dislike work. This was the view of Adam Smith, the father of industrial capitalism, who felt that people were naturally lazy and would work only for pay. "It is the interest of every man," he wrote in 1776 in "The Wealth of Nations," "to live as much at his ease as he can."
This idea has been enormously influential. About a century later, it helped shape the scientific management movement, which created systems of manufacture that minimized the need for skill and close attention — things that lazy, pay-driven workers could not be expected to have.
Today, in factories, offices and other workplaces, the details may be different but the overall situation is the same: Work is structured on the assumption that we do it only because we have to. The call center employee is monitored to ensure that he ends each call quickly. The office worker's keystrokes are overseen to guarantee productivity.
I think that this cynical and pessimistic approach to work is entirely backward. It is making us dissatisfied with our jobs — and it is also making us worse at them. For our sakes, and for the sakes of those who employ us, things need to change.
To start with, I don't think most people recognize themselves in Adam Smith's description of wage-driven idlers. Of course, we care about our wages, and we wouldn't work without them. But we care about more than money. We want work that is challenging and engaging, that enables us to exercise some discretion and control over what we do, and that provides us opportunities to learn and grow. We want to work with colleagues we respect and with supervisors who respect us. Most of all, we want work that is meaningful — that makes a difference to other people and thus ennobles us in at least some small way. www.nytimes.com/2015/08/30/opinion/sunday/rethinking-work.html?_r=0
The Emergence of Fascism as a Popular Mass Movement
Murder rates rising in USA Cities across the nation are seeing a startling rise in murders after years of declines, and few places have witnessed a shift as precipitous as this city. With the summer not yet over, 104 people have been killed this year — after 86 homicides in all of 2014.
More than 30 other cities have also reported increases in violence from a year ago. In New Orleans, 120 people had been killed by late August, compared with 98 during the same period a year earlier. In Baltimore, homicides had hit 215, up from 138 at the same point in 2014. In Washington, the toll was 105, compared with 73 people a year ago. And in St. Louis, 136 people had been killed this year, a 60 percent rise from the 85 murders the city had by the same time last year.
Law enforcement experts say disparate factors are at play in different cities, though no one is claiming to know for sure why murder rates are climbing. "Everybody's struggling out here, trying to stay afloat, with no jobs, no opportunities," said Bethann Maclin, whose 13-year-old daughter stays mostly inside these days. "The violence won't end. Where do you start?" www.nytimes.com/2015/09/01/us/murder-rates-rising-sharply-in-many-us-cities.html?emc=edit_th_20150901&nl=todaysheadlines&nlid=2254121&_r=0
US judge receives 28-year jail term for his role in kids-for-cash kickbacks   An American judge known for his harsh and autocratic courtroom manner was jailed for 28 years for conspiring with private prisons to hand young offenders maximum sentences in return for kickbacks amounting to millions of dollars.
Mark Ciavarella Jnr was ordered to pay $1.2m (£770,000) in restitution after he was found to be a "figurehead" in the conspiracy that saw thousands of children unjustly punished in the name of profit in the case that became known as "kids for cash".
The Pennsylvania Supreme Court has overturned some 4,000 convictions issued by the former Luzerne County judge between 2003 and 2008, claiming he violated the constitutional rights of the juveniles – including the right to legal counsel and the right to intelligently enter a plea. Ciavarella Jnr, 61, was tried and convicted of racketeering charges earlier this year but his lawyers had asked for a "reasonable" sentence, claiming that he had already been punished enough.
Federal prosecutors accused Ciavarella Jnr and a second judge, Michael Conahan, of taking more than $2m in bribes from the builder of the PA Child Care and Western PA Child Care detention centres and extorting hundreds of thousands of dollars from the facilities' co-owner. Ciavarella Jnr filled the beds of the private prisons with children as young as 10, many of them first-time offenders convicted minor crimes.http://www.independent.co.uk/news/world/americas/us-judge-receives-28year-jail-term-for-his-role-in–kidsforcash-kickbacks-8598147.html
Nation with Crumbling Bridges and Roads Excited to Build Giant Wall
As America's bridges, roads, and other infrastructure dangerously deteriorate from decades of neglect, there is a mounting sense of urgency that it is time to build a giant wall.
Across the U.S., whose rail system is a rickety antique plagued by deadly accidents, Americans are increasingly recognizing that building a wall with Mexico, and possibly another one with Canada, should be the country's top priority.
Harland Dorrinson, the executive director of a Washington-based think tank called the Center for Responsible Immigration, believes that most Americans favor the building of border walls over extravagant pet projects like structurally sound freeway overpasses.
"The estimated cost of a border wall with Mexico is five billion dollars," he said. "We could easily blow the same amount of money on infrastructure repairs and have nothing to show for it but functioning highways."
Congress has dragged its feet on infrastructure spending in recent years, but Dorrinson senses growing support in Washington for building a giant border wall. "Even if for some reason we don't get the Mexicans to pay for it, five billion is a steal," he said.
While some think that America's declining infrastructure is a national-security threat, Dorrinson strongly disagrees. "If immigrants somehow get over the wall, the condition of our bridges and roads will keep them from getting very far," he said.http://www.newyorker.com/humor/borowitz-report/nation-with-crumbling-bridges-and-roads-excited-to-build-giant-wall
Solidarity for Never
The Torment and Demise of the United Auto Workers Union as Performed by
the Auto Bosses, the Labor Leaders, Counterfeit Radicals, Fictional Revolutionaries,
and All Those Who Know They Are Not Innocent Either
1. In closed sessions of the United Auto Workers' convention the carefully culled leaders of the UAW's Administration Caucus, the sole party in the UAW's single party state, painstakingly maneuvered through scripted spontaneous demonstrations as one under-boss after another was elected, nearly unanimously, and one program after the next was adopted as the next breakthrough strategy. One of the few dissident delegates who made it inside called the convention "an excruciating performance of untalented vampires doing a ritual dance on the graves of the members." The UAW lost almost one million members in the last 30 years, down now to 598,648,1 and falling fast (down from a 1969 peak of 1,530,870 members) as the union continued to organize a retreat that began in the 1970's, urging thousands of GM and Delphi workers to take retirement buyouts, to save the companies once again.
2. There were rank and file factory workers in the June, 2006, convention. Elected by other workers, they use the convention as an all-expenses paid vacation. Years earlier the US Supreme Court ruled that it is permissible for the UAW, and other unions, to use a caucus system (loyalty the key to membership) to restrict members from participating in the union. The union, though, legally extracts dues from workers who must pay in order to keep their jobs, check-off, a return for the union leaders' no-strike pledges dating back to World War II. The only sign of dissent was a motion from Gary Walkowitz, who proposed that the union allow retirees to vote on contracts that would cut their pay or benefits. The motion never got enough support to reach the floor.2
3. Those UAW members who remain at work are under a continued assault from Fords (it is always, "Fords," not, "Ford"), General Motors, and Chrysler, a frontal attack the UAW leadership never countered. Concession followed concession on the promise from the union and the companies that concessions would save jobs. Concessions never saved jobs. The endless retreats only made the companies hungry for more. UAW members who have been laid off in that period have vanished from the public eye, but they will never regain the economic benefits they once had.
4. Labor Day was once a big deal in Detroit. Tens of thousands of union members would march down Woodward Avenue from the Ford Highland Park plant to what became Kennedy Square, singing "Solidarity Forever" (". . . They have taken untold millions that they never toiled to earn, but without our brains and muscle not a single wheel can turn, we can break their haughty power, win our freedom when we learn, that the union makes us strong. . . .") over and over again. People would picnic along the route, making it a day for the entire community.
5. On Labor Day 2005, officials of the AFL-CIO and its Detroit spearhead, the UAW, rode in Cadillac, Ford, and Chrysler SUV's provided by the auto companies down Woodward Avenue along a shortened route since the street is now mostly a boarded up ruin, a virtual tunnel of wreckage of industrialism, the Highland Park plant an empty hulk. It was a lonely hollow ride. Virtually no workers showed up to return regal waves from the union officials. clogic.eserver.org/2006/gibson.html
Spy versus Spy
Bill AYERS: AGENT PROVOCATEUR  The following is a series of articles by Jared Israel. Jared was co-leader of the Worker-Student Alliance (WSA) caucus, the force within Students for a Democratic Society (SDS) that opposed the Dohrn/Ayers/Mike Klonsky alliance of Weathermen and the like-minded. I thought this may be interesting territory for some here to explore. The role of the media in reporting student politics, managing disent and rehabilitating terrorists for one. Other paths it may lead to are the Sybionese Liberation Army and Ted Kaczynski. The possibilities are endless :eek:.
Obama and Ayers: The Provocateur Exhumed
deeppoliticsforum.com/forums/showthread.php?391-Obama-Ayers-Dohrn-the-SDS-the-Weather-Underground-the-media-and-more#.VeTpKpeTw9Z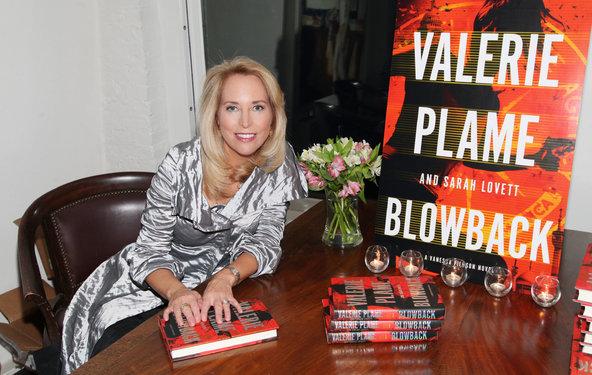 Outed Spy Hugs Hillbillary Hillary Rodham Clinton will make a two-day swing across the West Coast to raise money next month, including the holding of a fund-raiser with the exposed former C.I.A. officer Valerie Plame.
A Clinton campaign supporter described the event in an email as a "briefing in the post-Snowden world.
Ms. Plame and her husband, Joseph C. Wilson, will take part in a lower-dollar fund-raising event at the Palo Alto, Calif., home of Mike McNerney, a cybersecurity expert, and his wife, Jillian, according to an email sent to Mrs. Clinton's supporters detailing her events in September.
Michelle Kraus, who is also a cybersecurity expert as well as a former fund-raiser for President Obama and now a "Hillblazer" bundler for Mrs. Clinton, described the "conversation" with Ms. Plame and Mr. Wilson as part of life in the era since Edward J. Snowden, a former government contractor, leaked secret government files that exposed the National Security Agency's surveillance operations, ranging from private citizens to foreign leaders.
Ms. Plame, once a covert C.I.A. officer, had her identity exposed by President George W. Bush's administration after Mr. Wilson criticized the White House and the war in Iraq that followed the Sept. 11, 2001, terrorist attacks.
Ms. Plame and Mr. Wilson are longtime supporters of Mrs. Clinton.
"http://www.nytimes.com/politics/first-draft/2015/08/31/valerie-plame-is-among-hillary-clintons-september-fund-raisers/
Foreign spy services, especially in China and Russia, are aggressively aggregating and cross-indexing hacked U.S. computer databases — including security clearance applications, airline records and medical insurance forms — to identify U.S. intelligence officers and agents, U.S. officials said.
At least one clandestine network of American engineers and scientists who provide technical assistance to U.S. undercover operatives and agents overseas has been compromised as a result, according to two U.S. officials.
The Obama administration has scrambled to boost cyberdefenses for federal agencies and crucial infrastructure as foreign-based attacks have penetrated government websites and email systems, social media accounts and, most important, vast data troves containing Social Security numbers, financial information, medical records and other personal data on millions of Americans.  www.latimes.com/nation/la-na-cyber-spy-20150831-story.html
The Magical Mystery Tour
The Best and Worst Things in the History of the World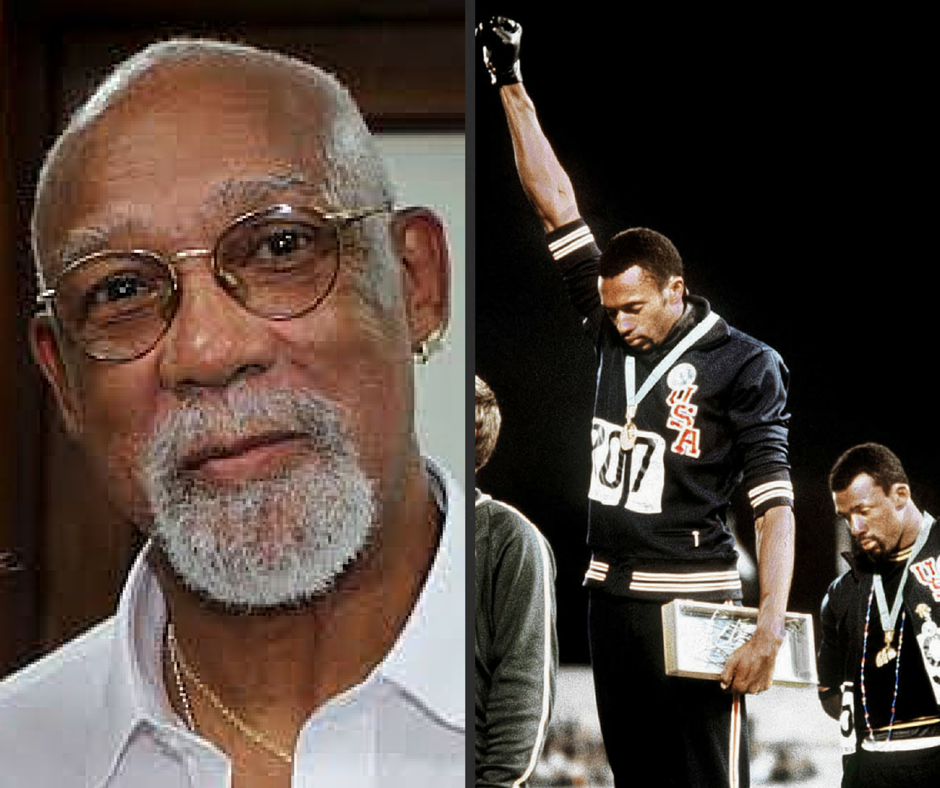 Happy 70, John Carlos
So Long