June 28th, 2015 / Author: rgibson
We Say Fight Back!
Detroit Teachers Protest Health Cuts and More Dozens of teachers and supporters rallied Thursday outside Detroit Public Schools headquarters, demanding the district drop plans to change their health care coverage.
They then worked their way up to district offices on the 10th floor of the Fisher Building.
"We began boarding the elevators and one of the security guards tried to turn off the elevators," Detroit Federation of Teachers President Steve Conn said. "We went up to the 10th floor and continued chanting. We were demanding that they take the petitions, and I explained this was just the initial batch."
Conn said he presented the petitions to the executive staff and waited for a receipt.
"I asked to meet with (DPS Emergency Manager Darnell) Earley, but I was told he was unavailable," he said.  www.detroitnews.com/story/news/local/detroit-city/2015/06/25/detroit-teachers-protest-health-care-changes/29301623/http://www.detroitnews.com/story/news/local/detroit-city/2015/06/25/detroit-teachers-protest-health-care-changes/29301623/
But Detroit Fed Sellouts of the Past want DFT President Impeached A rift between the old guard and new regime within the Detroit Federation of Teachers widened Friday when DFT Executive Vice President Ivy Bailey notified President Steve Conn that charges have been filed against him.
In a letter posted on the union website, Bailey alleges "violations of the DFT constitution and bylaws and conduct detrimental to the union."
It continues: "As is required by the DFT bylaws, I have scheduled conferences between President Conn and the members to attempt to resolve the matters. If there is no successful resolution, the DFT Executive Board will be asked to decide whether to hold a trial on the charges."
Teachers Strike in Chile  Most of Chile's public school students don't have classes today. That's because the Colegio de Profesores, the largest teachers' union in the country, is on strike and holding marches in all of the country's cities. It's the newest protest in a movement to improve the country's schools that first erupted in 2006. Now, the teachers are joining the leaders of the student movement and saying that President Michelle Bachelet's education proposals don't address the fundamental problems plaguing the country's schools and that she hasn't allowed adequate public participation in the bill-writing process. From Santiago, Chile, Eilís O'Neill reports on the debate over how best to reform the country's schools.  fsrn.org/2014/06/chile-schools-closed-as-teachers-strike-calling-for-real-education-reform/
Detroit Coppers Issue Arrest Warrant for "Obey" Artist  motorcitymuckraker.com/2015/06/24/detroit-police-issue-arrest-warrant-for-obey-street-artist-shepard-fairey/
French Riot Police attack Anti-uber protestors Taxi drivers hit the streets of France to protest on Thursday, bringing some of the country's main transport arteries to a total standstill.
They are officially protesting against Uber's ride-hailing app UberPOP, which allows users to be picked up by uncertified drivers.
But the protest also seems to be about Uber in general. In some places there has been outright violence, with burning tyres, flares, flipped cars, and riot police.
France is not the only place where taxi drivers have protested over Uber's apps, but the demonstrations have been much more violent than in other European cities.
The Little Red Schoolhouse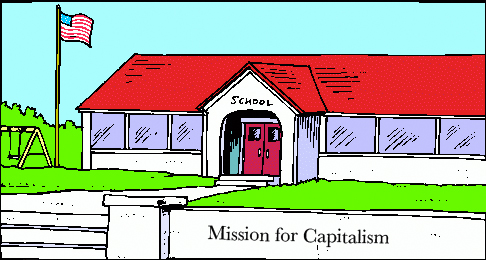 Reminder: A Marxist Reading of Reading Education by Patrick Shannon…The efficiency movement in reading instruction began during the first two decades of the twentieth century (Shannon, 1989). "Primarily schooling is a problem of economy; it seeks to determine in what manner the working unit may be made to return the largest dividend upon the material investment of time, energy, and money" (Bagley, 1911, p. 2). Beginning in 1914, the National Society for the Study of Education's Committee for the Economy of Time in Education applied means/ends rationality to all elementary school subjects, culminating in three reports in 1919 (Principles of Methods as Derived from Scientific Investigation: 1. Teaching Writing, 2. Teaching Spelling, and 3. Teaching Reading). These reports offered rules for the design and practice of curriculum and instruction in elementary schools. Curriculum was set as testable skills with speed and accuracy as the primary criteria for success. clogic.eserver.org/4-1/shannon.html
UTLA Lets Famed (and framed) Teacher Esquith rot in Teacher Jail: He Hires Geragos Internationally acclaimed Los Angeles elementary school teacher Rafe Esquith was put on indefinite leave from the classroom earlier this year amid allegations of misconduct, though the circumstances behind the suspension remain murky, according to local news reports.
Esquith, known for his passionate and uncompromising instructional style, has taught at Hobart Elementary School in Los Angeles for 30 years, holding forth in the now near-legendary "Room 56." He is also the author of several popular books on teaching, including Real Talk for Real Teachers and Teach Like Your Hair's on Fire. According to the L.A. Times, Esquith was suspended by the Los Angeles Unified School District in March, pending an investigation. While the district has not specified the reasons for the suspension, Esquith's attorney, Mark Geragos, claims it stems from a complaint from another teacher about Esquith's having read a passage from Mark Twain's The Adventures of Huckleberry Finn in class. The alleged passage in question involves the king and the duke, the conmen Huck and Jim encounter in their travels, and includes some nudity, though it's not clear if that was the basis for the complaint.  blogs.edweek.org/teachers/teaching_now/2015/06/renowned_teacher_rafe_esquith_removed_from_classroom_in_la.html?qs=esquith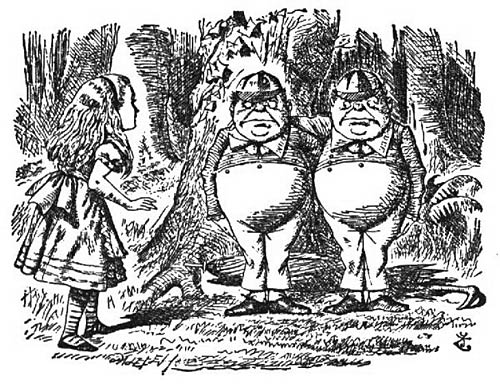 NEA Questionnaire For Presidential Candidates (not a peep about class or empire's wars and Tweedle Dee and Dumb surely won't lie)  blogs.edweek.org/edweek/campaign-k-12/PAC%20Presidential%20Questionnaire%202-13-15%20Final%20%283%29.pdf
Grading Common Corpse: Taylorized Temps The new academic standards known as the Common Core emphasize critical thinking, complex problem-solving and writing skills, and put less stock in rote learning and memorization. So the standardized tests given in most states this year required fewer multiple choice questions and far more writing on topics like this one posed to elementary school students: Read a passage from a novel written in the first person, and a poem written in the third person, and describe how the poem might change if it were written in the first person.
But the results are not necessarily judged by teachers.
On Friday, in an unobtrusive office park northeast of downtown here, about 100 temporary employees of the testing giant Pearson worked in diligent silence scoring thousands of short essays written by third- and fifth-grade students from across the country.  There was a onetime wedding planner, a retired medical technologist and a former Pearson saleswoman with a master's degree in marital counseling. To get the job, like other scorers nationwide, they needed a four-year college degree with relevant coursework, but no teaching experience. They earned $12 to $14 an hour, with the possibility of small bonuses if they hit daily quality and volume targets…."McDonald's has a process in place to make sure they put two patties on that Big Mac," he continued. "We do that exact same thing. We have processes to oversee our processes, and to make sure they are being followed."http://www.nytimes.com/2015/06/23/us/grading-the-common-core-no-teaching-experience-required.html?hp&action=click&pgtype=Homepage&module=first-column-region&region=top-news&WT.nav=top-news&_r=0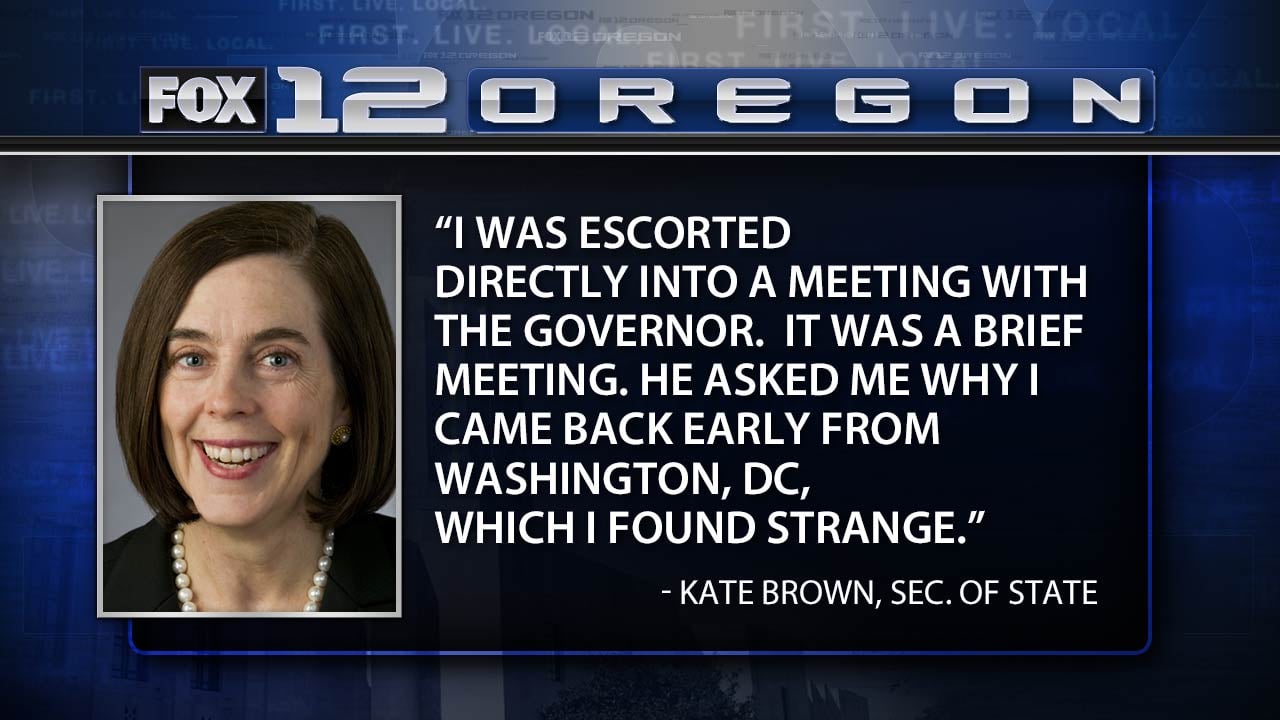 Oregon Governor, filling in for the previous crook,  Steps to Lead of Reactionary Opt-out "Movement" —Liberals go wild! Oregon Gov. Kate Brown has signed a bill making it easier for parents to opt their children out of standardized tests.  Brown's signature on Tuesday followed warnings by federal officials that Oregon could lose education funding if too many students opt out.
The Democratic governor says in a statement that teachers should be sure parents understand the value of tests and the consequences of opting out. Oregon currently allows parents to opt their children out of standardized tests for religious reasons or a disability. The bill would permit opting out for any reason. Testing critics say the assessments waste class time and are stressful for some students.Education reform advocates oppose the bill. They say testing is an important way to measure progress and raise standards.  www.nbcrightnow.com/story/29392163/oregon-governor-signs-testing-opt-out-bill
Study says 20% of U. Mich undergrads raped More than 20% of undergraduate female students at the University of Michigan say they experienced some sort of non-consensual sexual behavior in the past year, a new survey shows. About 12% of female undergraduates say they experienced non-consensual sexual penetration.
Less than 5% reported the incident to the university, saying they did so because they didn't want to get the person responsible in trouble, felt embarrassed or shamed, or did not think U-M would do anything.
That last reason might be particularly true for female undergraduate students – who the study indicates were at the highest risk of sexual assault.  www.freep.com/story/news/local/michigan/2015/06/24/university-michigan-sexual-assault-survey/29221447/
Michigan Republican Think Tank: Turn Detroit Schools into New Orleans  It seems that if Highland Park and Muskegon Heights emergency managers were able to make such changes, DPS could as well. Rather than converting the district wholly into a single charter school district, the emergency manager could convert single schools individually, focusing on converting schools in need of the greatest educational and financial turnaround.
Instead of having a single charter school operator run these schools, the emergency manager could contract with several operators to offer different programs and different management throughout the district. Indeed, the emergency manager could use converting schools as an opportunity to empower some of DPS' best school leaders to head new, independent charter schools.
A side benefit of charter conversion would be to contain burgeoning teacher pension costs. Teachers hired on by new DPS charter schools would not have to participate in the state teacher pension fund, as is the case of most charter school employees. The Michigan Public School Employees Retirement System is dramatically underfunded, meaning that every employee removed from the system helps reduce long-term liabilities for taxpayers.  www.mackinac.org/21457
The International Hot War of the Rich on the Poor
The American Left, Patriotic,  Reformist, liberal, demeans even the Second International
Japanese Troops On to Australia with Okinawa based Marines Japanese troops are deploying with Marines as they head Down Under for a multinational amphibious training exercise as tensions in the Asia-Pacific region continue to rise.
The move represents the Japanese Self-Defense Force's latest step in boosting its amphibious capabilities. Thirty-one members of the Western Army Infantry Regiment are embedded with the 31st Marine Expeditionary Unit. The troops are deployed aboard the amphibious transport dock Green Bay, where they will head to Australia to participate in Exercise Talisman Sabre.
The major training session, scheduled to begin July 4, will include more than 33,000 U.S. and Australian forces this year, according U.S. Pacific Command.  www.marinecorpstimes.com/story/military/2015/06/21/japanese-troops-deploy-to-australia-with-oki-based-marines/28953595/
Marines to Bulgaria as WWIII Clock Ticks A U.S. Marine Corps unit equipped with tanks, light armored vehicles and artillery will be sent to Bulgaria this fall as part of American plans to help reassure NATO allies worried by Russia's involvement in Ukraine, a top commander said Thursday.
As part of the European Reassurance Initiative, about 155 Marines with the Black Sea Rotational Force will conduct six-month rotational deployments to Novo Selo Training Area, Bulgaria. The rotations will begin by early September and at least three are planned over an 18 month period.
Brig. Gen. Norman Cooling, deputy commander of Marine Corps Europe and Africa, said the Marines will be equipped with four Abrams main battle tanks, six light armored vehicles and three howitzers.  www.marinecorpstimes.com/story/military/2015/06/25/us-marine-unit-to-be-sent-to-bulgaria-to-reassure-allies/29279159/
IS Using US Weaponry in their Islamic State The Islamic State has released photographs from its offensive in the eastern Syrian city of Hasakah. Two of the photos detail the use of the US-made BGM-71 TOW anti-tank missile.
The current offensive in Hasakah is happening concurrently with an offensive in Kobane in northern Syria, and a renewed push at the Deir al Zour airbase. The assaults come after Kurdish forces made significant gains in the northern Syrian province of Raqqah, considered the "capital" of the Islamic State. Over 100 people, many of them civilians, have been killed in the assaults. (For more information, see LWJ report, Islamic State attacks Kobane, Hasakah, and Deir al Zour.)
Photos released from the battle showcase the spoils gained in the fighting. Several crates of ammunition are seen to have been captured from the regime, as well as several vehicles. Other photos show dead regime soldiers, but the images are too graphic to be published by The Long War Journal. Other images highlight actual fighting, including the two showing the use of the TOW missiles.
This is not the first time the jihadist group has used the US system. Earlier this month, the Islamic State publicized the use of the missiles during the capture of the ancient Syrian city of Palmyra. Last December, the jihadist group also published photos showing its forces using TOW missiles against Free Syrian Army (FSA) forces in the Damascus countryside. The United States has supplied several FSA groups with TOW missiles, which have sometimes fallen into the hands of jihadist groups or have been used to assist jihadist groups. The TOWs used in Palmyra and Hasakah were likely captured from battles with the FSA in other parts of Syria.  www.longwarjournal.org/archives/2015/06/islamic-state-uses-us-made-anti-tank-missiles-in-hasakah-offensive.php?utm_source=feedburner&utm_medium=email&utm_campaign=Feed%3A+LongWarJournalSiteWide+%28The+Long+War+Journal+%28Site-Wide%29%29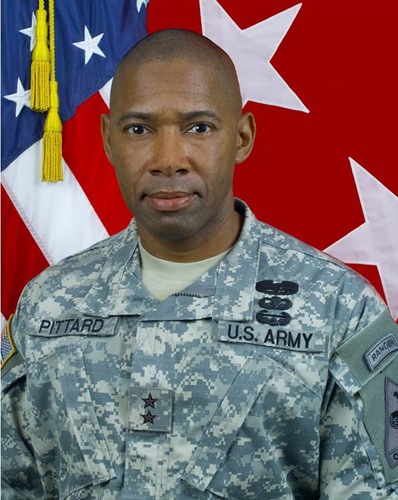 Yet another Gangster General A top Army general who oversaw training of the Iraqi army is facing a potential demotion after being reprimanded for helping former classmates secure a military contract, the Pentagon said Monday.
Maj. Gen. Dana J.H. Pittard, who served as deputy commanding general of the U.S. Army's Middle East operations in Kuwait, is expected to face a military review board that could strip him of part of his rank before he is allowed to retire officials said.
Gen. Pittard was reprimanded this year for "improperly creating the perception of preferential treatment" by helping two West Point classmates secure a $490,000 renewable-energy contract while serving at Fort Bliss, Texas in 2011, according to Army documents.
A three-year investigation concluded that Gen. Pittard improperly provided the two classmates with privileged information about development at Fort Bliss and personally stepped in to help the men resolve problems with late payments on the contract.
In the Feb. 6 reprimand memo, Gen. Daniel Allyn, the Army's vice chief of staff, said Gen. Pittard had shown "gross lack of good judgment" and said he was "profoundly disappointed" with his actions.
The reprimand is the latest contracting black eye for the U.S. military, which has had to deal with a series of top military officers who have been removed from their jobs amid questions about personal and ethical lapses.
Gen. Pittard couldn't immediately be reached for comment. Cynthia O. Smith, an Army spokesperson, said that the reprimand of Gen. Pittard "called into question his suitability for continued service and resulted in his request for retirement, effectively ending his career in the Army."
The Army action was reported earlier by The Washington Post. From July 2013 until this past April, Gen. Pittard was working in the Middle East in helping to train Iraqi forces for the fight against Islamic State militants.
In a statement to the Post, Gen. Pittard said he "invited a measure of risk with the contracting process" in an effort to help the Army. "If my example deters other senior Army leaders from taking bold risks in the future, that is unfortunate," he stated.  www.wsj.com/articles/army-general-faces-demotion-after-reprimand-1435008931
Confederate Flag (that made liberals forget about police murders) is ok by US Military The Confederate cause is deeply ingrained in American military history, making the country's current debate over whether to retire the "rebel flag" all the more pertinent to service members who view it as important to their heritage — important enough to display in their workplaces or even as tattoos.  …
The Defense Department, which enforces strict policies prohibiting hate speech, inappropriate tattoos and the display of offensive material, is making no such gestures, a spokesman told Military Times.
"It's not something the department is reviewing," the official said. Such regulations, he added, remain "under the purview" of the four individual services.
Those regulations are clear when it comes to tattoos and office paraphernalia deemed overtly racist, sexist, extremist or derogatory. They're not permitted — period….
Gen. Daniel Allyn, the Army's vice chief, understands the flag's historical significance within the military. The Civil War, and the decades leading up to it, was a difficult period, he said during an interview Thursday at the Pentagon.
"I think that, when you are a student of military history, let's face it: One of our greatest military generals in the history of our nation was Robert E. Lee," Allyn said, referring to the legendary Confederate commander.http://www.militarytimes.com/story/military/2015/06/25/military-is-ok-with-confederate-flag–for-now/29235155/
Obamagogue's TPP Whipped the Unionutes again, but won't whip China     Four Southeast Asian nations—Brunei, Singapore, Vietnam, and Malaysia—currently are negotiating to be part of the TPP. (The Philippines has expressed interest in joining the negotiations.) Singapore and Brunei were two of the founders of the predecessor to the TPP, long before the agreement was enlarged and the United States decided to join negotiations, and Vietnam decided to participate in TPP negotiations very early on. These four countries' economies are extremely varied. Unlike a potential free trade deal involving the United States and countries in Europe, the TPP contains both developed and developing nations, including Vietnam, which has a GDP per capita of less than US$2,000.
For Singapore and Brunei, joining the TPP negotiations was a no-brainer. These are countries with miniscule domestic markets, no significant agricultural sectors, and highly open economies. Singapore in particular is one of the most trade-dependent economies in the world; when the 2008-9 global financial crisis hit, Singapore's economy suffered one of the worst contractions of any developed nation, though it eventually bounced back. And although the Singaporean population has in recent years become more skeptical of high immigration into the city-state, most Singaporeans understand that the city is dependent on trade, and there is little antitrade rhetoric in Singapore.  blogs.cfr.org/asia/2015/06/25/what-will-the-tpp-mean-for-southeast-asia/?cid=nlc-public-the_world_this_week-june_26_2015-link16-20150626&sp_mid=48971449&sp_rid=cmdAcmljaGdpYnNvbi5jb20S1
The International Economic War of the Rich on the Poor
Hillbillary Clinton's herself on TPP As secretary of state, she helped Obama push the Trans-Pacific Partnership that is at the center of the current trade fight. In Australia in 2012, she was effusive, saying that the trade pact "sets the gold standard in trade agreements to open free, transparent, fair trade, the kind of environment that has the rule of law and a level playing field. And when negotiated, this agreement will cover 40 percent of the world's total trade and build in strong protections for workers and the environment."
Now Hillary says she is unsure about the pact and would likely oppose giving President Obama the special authority to negotiate trade deals for an up-or-down vote in Congress. www.nytimes.com/2015/06/21/opinion/sunday/maureen-dowd-trade-winds-blow-ill-for-hillary.html?_r=0
Lady Rothschild and Hillbillary's Cuckold lead Inclusive Capitalism Confab
The Emergence of Fascism as a Popular Mass Movement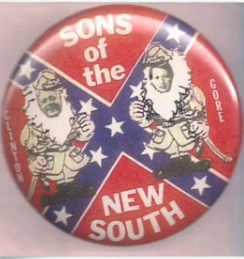 Clinton Gore 1992 (from Sam Smith)
Solidarity for Never
Will NEA Delegates Remember the Call, in 2015, for Arne Duncan's resignation, or is Hillbillary's election too important for that?
NEA delegates will flock to Disneyland, but they won't discuss the education agenda as a war agenda–class and empire's wars.
Who Sponsors NEA?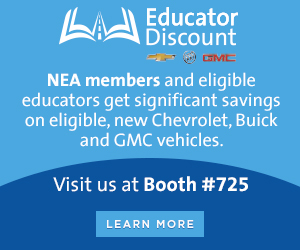 Teacher Unions, Which Oppose Charters, Want to collect Charter Dues teachers from the city's largest charter network—the Alliance College-Ready Public Schools—gathered outside for a press conference to discuss their new union drive. Joined by local labor leaders, politicians, student alumni, and parents, the importance of the educators' effort was not lost on the crowd. If teachers were to prevail in winning collective bargaining rights at Alliance's 26 schools, the audience recognized, then L.A.'s education reform landscape would fundamentally change. For years, after all, many of the most powerful charter backers had proclaimed that the key to helping students succeed was union-free schools….
IRONICALLY, THE FIRST MAJOR PROPOSAL to establish charter schools came from the nation's most famous teacher union leader. At the National Press Club in 1988, Albert Shanker, the president of the American Federation of Teachers (AFT), gave a speech outlining a "new type of school." Shanker envisioned publicly funded but independently managed schools, which would be given the space to try out new educational approaches and would continue to receive public dollars so long as their approaches proved to be effective. These schools would act as educational laboratories, testing grounds of new and better practices that could then be adopted by traditional public schools. A few months after his speech, Shanker dubbed his idea "charter schools," in a reference to explorers who received charters to seek new land and resources. Later that year, the 3,000 delegates at the national AFT convention endorsed Shanker's charter idea…
above, AFT boss Al Shanker who cemented the AFT/CIA connection and led the US union concessions drive. Below, Felix Rohatyn, investment banker and Shanker's best friend
The AFT and the National Education Association (NEA), the nation's two largest teachers unions, moved to openly oppose charter schools. Only in the past few years has their stance toward charters begun to soften. Beginning in 2007 and 2008, the AFT set up a national charter-organizing division, and today has organizers in seven cities: L.A., Detroit, Cleveland, Chicago, New Orleans, New York City, and Philadelphia. Secky Fascione, NEA's director of organizing, says that as more charter teachers began approaching her union, the NEA started to see them as educators who should be treated no differently from anyone else…
"How could I support a union that for the last ten years spent a good portion of their time attacking our right to exist?" asks Craig Winchell, an Alliance high school teacher who turned out in opposition to April's press conference. "They've spent the last ten years both supporting anti-charter school board members and fighting in Sacramento against what we do."http://prospect.org/article/when-charters-go-union
Al Shanker–Labor boss and Empire's Decoy richgibson.com/SHANKER.htm
South Africa: After the Mandela Sellout, Marikana Miners' murder covered up.  South African President Jacob Zuma was handed the report in March and two days ago he called the striking miners "killers" who had to be stopped by the police, later backtracking on his remarks after widespread criticism. However this evening Zuma went on national TV to admit police had got things wrong.
The police had planned to encircle the strikers with barbed wire, disarm them and then let them go, said Zuma. However when the number of strikers grew, they put in place another plan despite the fact "it would have been impossible to disarm and disperse the strikers without significant bloodshed."
"The commission recommends a full investigation…with a view to ascertaining criminal liability on the part of all members of the SAPS members who were involved," said Zuma.
The report recommended that the recently-retired North West Provincial Commissioner Zukiswa Mbombo be investigated but members of the executive, including Deputy President Cyril Ramaphosa, who was on the board of Lonmin's at the time, were largely exonerated.  www.ibtimes.co.uk/south-africa-marikana-massacre-blamed-defective-police-plan-break-strikers-1507990
Hooray for the Black Robed Protectors of Capitalism, Empire, and Property Rights  On Jan. 1, residents in Maryland joined those in the District, Massachusetts, Connecticut, Iowa, Vermont, New Hampshire and New York in the ability to have same-sex marriages. While laws in the District and those states may have settled the big question on who can get married, they raise a number of practical real estate questions.
One question arises from the manner in which co-owners hold title to their property. Traditionally, they can own their property as tenants in common or as joint tenants with rights of survivorship . Married couples have the additional advantage of being able to own real property as tenants by the entirety. Now, same-sex couples can own real property as tenants by the entirety. What does this mean and why is it relevant?
Tenants in common each share their percentage interest in the real property. Business partners typically use tenancy in common as their preferred way to hold title. Each co-owner can sell and/or borrow against his percentage interest in the property. One main attribute is that each co-owner can bequeath his interest in his will. www.washingtonpost.com/realestate/same-sex-marriages-create-new-questions-in-property-laws/2013/01/03/f867ced2-4b83-11e2-9a42-d1ce6d0ed278_story.html
Spy versus Spy
Ayers? What ties the Weathermen lives together?  Relentless opposition to a mass class conscious movement–once liberal with bombs–now grant sucking liberals  In a creepily evasive 2008 interview on NPR's Fresh Air, in two memoirs, even in speeches to high schools, Ayers presents himself as an earnest antiwar activist who never committed an act of terrorism, never intended to hurt anyone. He wraps the US massacres in Vietnam around himself as if they gave him a snow-white blanket of moral innocence. He insists that "through most of my life…I've been engaged in direct, nonviolent action, to oppose injustice, to fight for peace." But Ayers was not an antiwar activist. He was a war activist. The Weathermen literally did declare war on the United States. At a bizarre little conclave in Flint, Michigan, at the end of 1969 that they called the National War Council and nicknamed the "Wargasm," they game-planned their silly little war out. (This was the event where Ayers's present wife, Bernardine Dohrn, celebrated the Manson murderers: "Dig it! First they killed those pigs, then they ate dinner in the same room with them. They even shoved a fork into the victim's stomach! Wild!") Their original plan was to kill policemen, former Weatherman Howie Machtinger told Burrough—hence the bombings in Berkeley and San Francisco, which I doubt would count as activism intended to end a war.
"Part of the dishonest narrative that's gone on," Ayers unrepentantly insisted to Fresh Air host Terry Gross, "has been the idea, promoted by some people on Fox News and others, that we were involved in lots of killings, which is absolutely not true." That's lawyerly: not a lot of killings, necessarily. "Did you guys kill cops in the '60s?" he describes himself being asked by a policeman friend, before answering: "Absolutely not." And this is technically true: The Berkeley police-station bombing—where, Burrough argues, they only tried to kill some cops—was in 1970. As for Ayers's own role, Burrough says it was managerial, "shuttling between collectives in Chicago, Detroit, Cleveland, and Buffalo." In Detroit, for instance, according to FBI informant Larry Grathwohl, Ayers led a discussion at which he brought up the trial of several Detroit cops for killing three black men during the 1967 riot:
"Where did [those] pigs get the money to hire decent lawyers?" Ayers asked. "The Police Officers Association put up the money." When someone mentioned that the association had a headquarters downtown, Ayers pounced. "We blast that fucking building to hell…. We wait for them to have a meeting, or a social event. Then we strike."
Above, the farcical "Days of Rage," in Chicago. Ayers thought tens of thousands would show up. A handful of "Custeristic" fools did.
Ayers then pulled out a hand-drawn map, Grathwohl said, and assigned tasks, while pooh-poohing Grathwohl himself for pointing out that a nearby restaurant filled with black customers might be collateral damage: "We can't protect all the innocent people in the world."
If nothing like this ever happened, Ayers should answer the evidence. He is reluctant to do so. The editor of Days of Rage, Scott Moyers, told me that Ayers and Dohrn refused all interview requests from Burrough over a period of years. The plan described by Grathwohl sounds a lot like the one that was hatched in New York to bomb a social event at Fort Dix, which led to the Greenwich Village townhouse tragedy, and which Ayers adamantly claims to have known nothing about in advance. Perhaps he didn't—although Burrough writes that Ayers "almost certainly knew."  www.thenation.com/article/210161/ignorant-good-will#
Wiki: US Spied on 3 French Presidents The French president, François Hollande, has called an emergency meeting of his country's defence council for Wednesday morning after claims that American agents spied on three successive French presidents between 2006 and 2012. According to WikiLeaks documents published late on Tuesday, even the French leaders' mobile phone conversations were listened to and recorded.
The leaked US documents, marked "top secret", were based on phone taps and filed in an NSA document labelled "Espionnage Elysée" (Elysée Spy), according to the newspaper Libération and investigative news website Mediapart. The US was listening to the conversations of centre-right president Jacques Chirac, his successor Nicolas Sarkozy, and the current French leader, Socialist François Hollande, elected in 2012.
The recorded conversations, which were handled by the summary services unit at the NSA, were said to reveal few state secrets but show clear evidence of the extent of American spying on countries considered allies. WikiLeaks documents suggest that other US spy targets included French cabinet ministers and the French ambassador to the United States.
"The documents contain the 'selectors' from the target list, detailing the cell phone numbers of numerous officials in the Elysée up to and including the direct cell phone of the president," a report of the taps published in the French media revealed.
According to the documents released by Wikileaks, Sarkozy is said to have considered restarting the Israeli-Palestinian peace talks without US involvement. They also purport to show that Hollande feared a Greek euro zone exit as far back back as 2012.  www.theguardian.com/world/2015/jun/23/francois-hollande-emergency-meeting-wikileaks-us-spied-three-presidents-france
Counterpunch interview with CIA Agent John Kiriakou DV – We only ever hear of the CIA sabotaging and subverting Leftist governments. As an institution, what is the CIA's political ideology? Is it as extreme right as seems to be the case?
JK – I think the institutional ideology of the CIA is an extreme right-wing ideology. Throughout history it has been the CIA leading Presidents, not Presidents leading the CIA. It is the CIA that presents to the president the idea of covert action, not the other way around. This has led to nothing but disaster, such as in Iran, the Dominican Republic, Greece, Chile, and Central America.  beta.counterpunch.org/2015/03/27/a-conversation-with-cia-whistleblower-john-kiriakou/
Former US Spy Apologizes for Iraq "errors"  (that would be–lies) An intelligence assessment drafted by the CIA months prior to the March 2003 US invasion of Iraq asserting that Saddam Hussein harbored an active weapons of mass destruction (WMDs) cache has been thoroughly debunked time and again.
But even after the deaths of more than 4,000 US soldiers and hundreds of thousands of Iraqi civilians, CIA officials have never publicly taken responsibility for getting the pre-war intelligence so wrong.
Former CIA deputy director Michael Morell, however, now owns up to the disastrous "mistakes" the agency made on the Iraqi WMD failures.
The veteran intelligence official has written The Great War of Our Time: The CIA's Fight against Terrorism from al Qa'ida to ISIS, which offers a behind-the-scenes look at numerous national security crises since 9/11. Morell writes in the book about the CIA's Iraq intelligence failures, and he apologizes to former Secretary of State Colin Powell, who told the United Nations Security Council on February 5, 2003 that Iraq had "biological weapons and the capability to rapidly produce more, many more." When WMDs weren't located in Iraq after the US invasion, Powell's credibility was destroyed.  news.vice.com/article/a-former-cia-official-apologizes-to-every-american-for-iraq-intelligence-failures
The Magical Mystery Tour
Obama Ladles Superstitious Slop on the Rubes and Gatekeepers: liberals go wild Before nearly 6,000 mourners and a worldwide television audience, Mr. Obama, who met Mr. Pinckney during his first presidential campaign, placed the shootings in the context of America's long history of violence against African-Americans. He also reiterated his plea to restrict the availability of firearms and called for the removal of the Confederate battle flag from the grounds of the State House in Columbia.
Mr. Obama thrilled the mostly African-American audience by preaching with revivalist cadences, and by closing his 40-minute address by singing, in solo, the opening refrain of "Amazing Grace." The crowd came to its feet and joined in, leading the Rev. Norvel Goff, a presiding elder in the A.M.E. church, to later "thank the Reverend President."  www.nytimes.com/2015/06/27/us/thousands-gather-for-funeral-of-clementa-pinckney-in-charleston.html?hp&action=click&pgtype=Homepage&module=second-column-region&region=top-news&WT.nav=top-news&_r=1
Glenn Ford on Obamagogue and the Black Political Class The Charleston church massacre has occasioned a revival of symbolic and "reconciliation" politics by old school Black preachers. "They forgive, they call for reconciliation, and they make symbolic demands whose acceptance or rejection will not seriously alter the balance of power." The Black political class would much rather fight the Confederate flag than confront the police. www.blackagendareport.com/
Why Wait??? Texas Fanatic Wants to set himself on fire to oppose gay marriage! A US pastor has threatened to set himself on fire to stop loving gay couples from being legally recognised.
Texas pastor Rick Scarborough made the claim ahead of an anticipated ruling from the Supreme Court later this month – which could bring same-sex marriage to all 50 states including Texas.
One-upping the Australian Christian couple who have threatened to divorce if the ban on same-sex marriage is lifted, the Texan appared to threaten to burn himself alive.
He said: "We're simply being pre-emptive and saying, no matter what the cost, we are not going to bow, we are not going to bend, and we will burn."  www.pinknews.co.uk/2015/06/19/texas-pastor-threatens-to-set-himself-on-fire-to-stop-gays-from-marrying/
de Blasio Bows to Superstition de jour New York City's public schools will close from now on for the lunar new year, Mayor Bill de Blasio's office said Monday.
The announcement is the second time this year the mayor has added a new day off to the academic calendar. In March, he added Islam's two holiest days — Eid ul-Fitr and Eid ul-Adha — the first religious additions to the academic calendar since the Jewish High Holy Days in 1960.
Asian groups had intensified lobbying efforts after the Islam addition. About 75,000 of the city's 1.1 million public-school students whose families come from nations that celebrate the lunar new year, including Vietnam, Thailand, Taiwan, China, Korea, Mongolia and Tibet, according to de Blasio spokesman Wiley Norvell.
"Working toward a more inclusive city," the mayor tweeted Monday night in English, Mandarin and Korean.
The holiday will be celebrated in the schools beginning Feb. 8, 2016. The date changes year to year.  www.newsday.com/news/new-york/city-schools-to-observe-lunar-new-year-de-blasio-says-1.10569891
The Best and Worst Things in the History of the World
Find Rouge Forum Keynoter, Alan Spector, in 1966 photo below.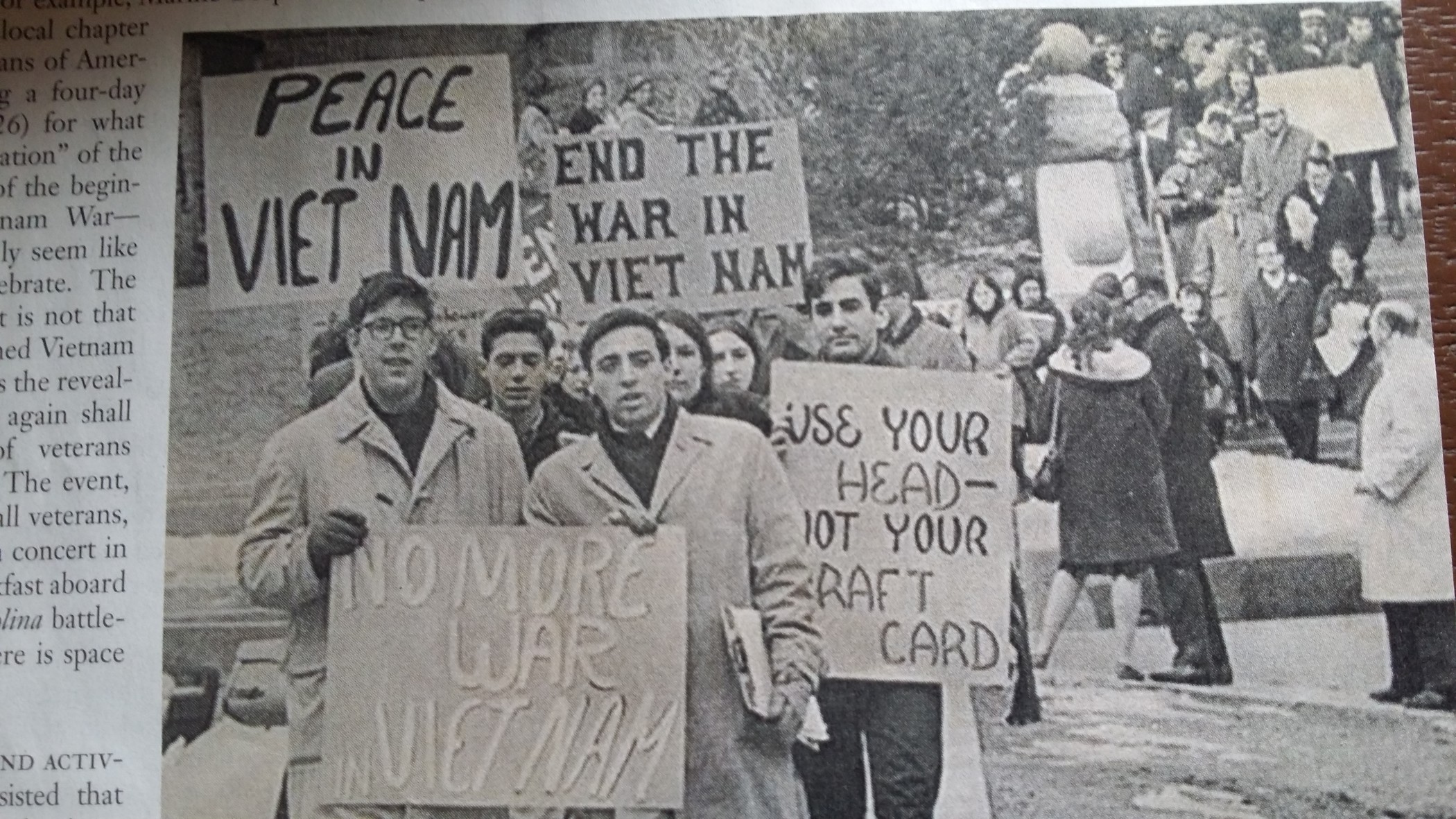 So Long