Thursday, June 28th, 2012
We Say Fightback!
… whenever any Form of Government becomes destructive of these ends, it is the Right of the People to alter or to abolish it, and to institute new Government, laying its foundation on such principles and organizing its powers in such form, as to them shall seem most likely to effect their Safety and Happiness. …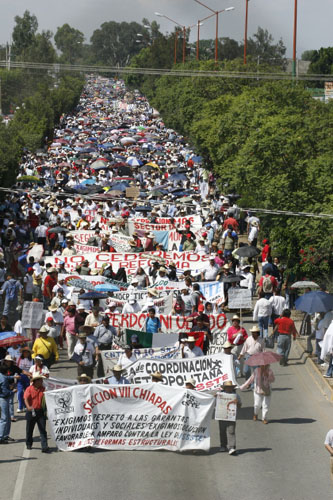 Oaxaca Teachers are on strike again. Find that in the for profit US press…..
Chicago Prepares after Massive Strike Support Chicago Teachers Union members outmaneuvered the mayor, school officials and anti-union education groups by overwhelmingly approving a measure that allows teachers to strike if contract negotiations fall flat.
About 90 percent of CTU's membership — nearly 24,000 workers — voted this month to support a strike if one is called.   www.npr.org/2012/06/20/155283669/a-new-union-battle-as-chicago-teachers-mayor-clash#commentBlock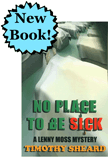 Congratulations to Tim Sheard on the Publication of another Radical Mystery!
Gangster Seiu Kneecaps Chicago Teacher Union and Upcoming Strike The new contract between Chicago Public Schools and its second-largest union will give 5,500 custodians, special education assistants, school bus aides and security officers a 6 percent raise over three years.
CPS has now reached agreement on two of seven union contracts. The district said it couldn't say how much the contract with Local 73 of the Service Employees International Union will cost.
The district is facing a budget shortfall of $600 million to $700 million and remains in protracted talks with the Chicago Teachers Union, whose members have voted to authorize a strike if a deal cannot be reached. An arbitration panel is considering the issues between the sides and is expected to issue a report in mid-July.  http://www.chicagotribune.com/news/education/ct-met-cps-seiu-contract-2-20120615,0,490978.story
Oakland Lakeview Sitin Continues (dinner is on for Sunday) Supporters of a sit-in at Lakeview elementary school and others protesting cuts from the Oakland Board of Education protested at the board's meeting June 27 and held a "People's Board of Education Meeting" discussing their vision for Oakland schools.
Much of the protest focused on cuts to the district's budget for special education students. The cuts came as the school board faces statewide cuts to public education, the end of a bout of federal stimulus money, and a last-minute budget shortfall.
After passionate public comment, the board reversed their their previous decision to approve $1.7 million in special ed staffing cuts.
The cuts would have eliminated some Program Specialist positions. $2 million in cuts in transportation for special ed students still stand.
This comes weeks after special ed teachers and parents were surprised to learn of proposed cuts to special ed to make up for a budget an accounting error that the board discovered just weeks before the budget deadline. www.sfbg.com/politics/2012/06/28/lakeview-sit-supporters-protest-school-board-meeting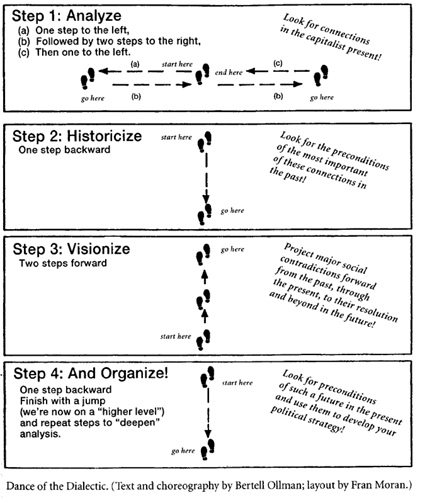 National Opt Out Note to Sold Out NEA We issue this challenge with the optimism that the NEA is still an organization that cares more about the unique needs of students than back-room partnerships. And should Mr. Van Roekel fail to live up to his responsibility and make such a statement, we encourage each and every representative attending the NEA Representative Assembly to stand up and insist that these issues be brought forward, discussed, and voted on by the entire assembly. We remind every representative that they, too, have a mission, a voice, and a right to be heard. Please, this week, put integrity and the needs of students first. Bring a resolution denouncing high stakes testing and common core to the floor of the assembly. Do it now, for next year may be too late.
Should the NEA, its members, leadership, and President choose to remain silent on these issues, we will be forced to advocate for the erosion of support for the NEA and its mission, ultimately leading to its unfortunate, yet deserved, dissolution. Thus, the NEA's eventual eradication as a legitimate organization in support of public education will be met with a bittersweet jubilation. Make no mistake: we do not negotiate with children's lives. We hope you don't either.
The Little Red Schoolhouse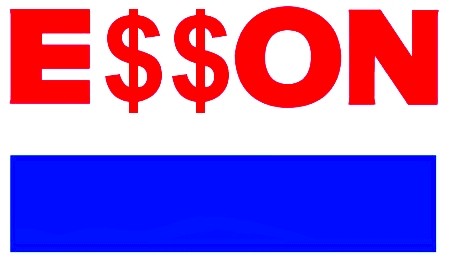 Exxon Mobil Loves America's Teachers (and why not?) Training elementary teachers through
the Mickelson ExxonMobil Teachers Academy We're in partnership with Phil and Amy Mickelson to train grade school teachers in innovative, hands-on math and science methods.  http://www.exxonmobil.com/Corporate/community_math.aspx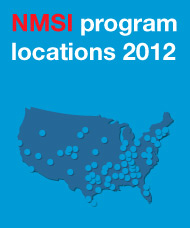 above, locations of Exxon Teacher programs
www.youtube.com/watch?v=XAgti_2uziA
Susan O on the Common Core But NCTE, IRA, and NCTM are too busy churning out their own books and teacher training videos on how to use the Common Core. Yes, the complicity of our professional organizations plus the complicity of the unions has made Common Core a done deal. But if you believe in heaven and hell, you know where the Standardistos who rob children of imagination and dreams will end up.
When a population becomes bullied or intimidated out of exercising rights offered on paper, those rights effectively cease to exist. This includes teachers. There are no excuses left. Either you join the revolt against corporate power or you lose your profession.    http://nepc.colorado.edu/blog/business-week-revealed-why-common-core-disdains-fiction-2000
Common Core on the March in Big Districts Leaders of urban school systems, including New York City, Chicago and Washington, D.C., announced a campaign Thursday to press for books and other educational materials that are aligned with the Common Core academic standards that have been adopted by all but four states.
Josh Thomases, deputy chief academic officer in New York, said the urban districts would try to "shift the conversation… www.newsday.com/news/region-state/big-school-districts-press-for-common-core-texts-1.3811657
Another Shocker! Capitalist Universities embrace Capitalism The governing boards of colleges and universities are increasingly demanding that their presidents perform more like corporate chief executives, much to the chagrin of academics who say treating colleges as businesses doesn't fit the mission of higher education. Experts say the recent moves largely have been spurred by federal and state funding cuts.
In Charlottesville, Va., the Board of Visitors ousted U.Va. President Teresa Sullivan earlier this month because some members thought she was moving too slowly to address shrinking government funding, develop more online courses and position U.Va.'s hospital to better compete with private health care providers.   www.detroitnews.com/article/20120627/SCHOOLS/206270376/1026/College-boards-turn-business-style-approaches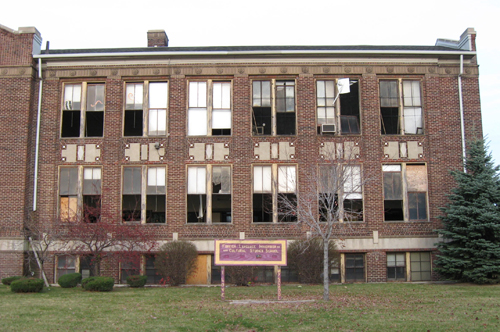 above, not long ago–a Detroit School
Who Lost the Detroit Public Schools (hint, the DFT) Detroit Public Schools officials presented a proposed budget Wednesday for the coming academic year that calls for cutting nearly 1,900 jobs, closing schools and turning others over to an educational authority.
Emergency Manager Roy Roberts, who has been tasked with righting the district, and other leaders say the measures are needed to cope with the millions in lost state revenue because of the loss of 15,000 students. But some parents and teachers wonder if the changes will affect how students learn.
"You're creating an instability," Christal Bonner told Roberts and other DPS officials during a public hearing on the budget.
In the new $784 million budget, which begins July 1, DPS is dropping $150.8 million by shedding 1,889 workers, closing nine schools and turning another 15 schools over to the Education Achievement Authority. Union officials estimate 700 of the positions being cut are teachers.   www.detroitnews.com/article/20120628/SCHOOLS/206280398/1026/schools/DPS-parents-raise-concerns-over-budget
El Paso School Boss Heads to Jail–Test Cheat and Thief Former Superintendent Lorenzo García pleaded guilty this month to conspiring with six unnamed people to artificially bolster student test scores in an effort to make the city's largest school district appear as if it was meeting federal academic standards.
García is now awaiting a prison sentence of nearly four years for cheating on state standardized tests and for steering a $450,000 no-bid contract to his mistress. He also faces the potential loss of his educator certificate, which would prevent him from working in Texas public schools again.  http://www.elpasotimes.com/news/ci_20926039/episd-ratings-jeopardy-inquiry-may-affect-status-2-schools?source=most_viewed
Boston Goon Principal On his Way out after Demolishing what was left of a Capitalist School "My teachers were my second parents. They were the ones who always helped me, no matter what I needed," Hussain said. "Ms. Pred-Sosa, Ms. Drew, Mr. McShane, Ms. Silas, Mr. Hogu, Ms. Rodriguez, Ms. Follenweider, Mr. Beyer. I will never forget what you did for me."
Just two years later, seven of the eight teachers Hussain praised are gone, most of them casualties of a radical transformation under a little-tested, 30-something headmaster recruited by Boston school Superintendent Carol R. Johnson to turn around one of the most troubled high schools in the state.
An extraordinary three-quarters of English High's teachers and administrators have quit or been let go during the past three years, school records show, as headmaster Sito Narcisse pushed through one controversial initiative after another — from school uniforms to single-sex classrooms to eliminating the grade "D," forcing students to earn a "C" or fail. Teachers who did not go along with Narcisse's approach were "not the right fit," in his words, and he sent 38 of them packing, while dozens of others retired or resigned.
Now, Narcisse himself is leaving for a new job amid questions about the wisdom of letting someone so inexperienced carry out drastic changes. Standardized test scores rose slightly under Narcisse, but so did the dropout rate, the course failure rate, and the absentee rate — while the experience level and morale of his teachers plummeted.  http://www.boston.com/news/local/massachusetts/articles/2012/06/24/troubled_english_high_school_showing_little_improvement_after_three_tumultuous_years_under_untested_headmaster_sito_narcisse/
Capitalist Schooling—you don't come, we throw you in jail (violence always lurks behind capitalist democracy)
DC Tourist Industry! Don't Forget to Toady to the VIP NEA Delegate$$$ The National Education Association meeting at the Walter E. Washington Convention Center is expected to provide a $24 million boost to the city over the July 4 holiday.
The event is held in the city every four years (it's scheduled to return in 2016), and the event's 17,000 attendees are expected to book 58,645 hotel room nights as a result of the convention, which is scheduled from July 1-5.
The event comes at a time when convention business is traditionally slow, but when the city isn't lacking in tourism. More than 250,000 people have made the trek to the National Mall for the Independence Day festivities since 2007, according to the National Park Service.
AAA is expecting a 4.9 percent increase from 2011 in July Fourth holiday traffic, tying for the decade's highest traffic numbers. About 42.3 million people are expected to travel more than 50 miles from home over the holiday.
D.C. has several events geared toward tourists around the July 4 holiday, including the Independence Day Parade, "A Capital Fourth" (a live concert on the Capitol lawn) and the Smithsonian Folklife Festival, among other festivities.  http://www.bizjournals.com/washington/blog/2012/06/nea-convention-to-boost-july-4-tourism.html?s=print
The International Hot war of the Rich on the Poor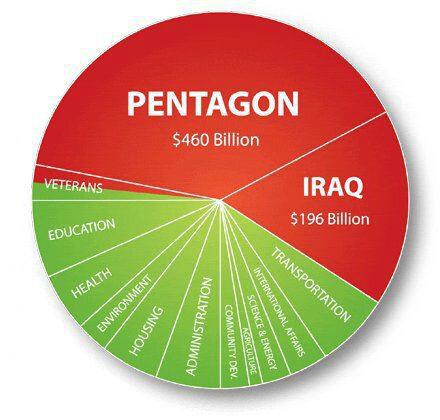 Pilger on the Obamagogue's Not-So-Secret CIA War on Syria The threats against Syria, co-ordinated in Washington and London, scale new peaks of hypocrisy. Contrary to the raw propaganda presented as news, the investigative journalism of the German daily Frankfurter Allgemeine Zeitung identifies those responsible for the massacre in Houla as the 'rebels' backed by Obama and Cameron. The paper's sources include the rebels themselves. This has not been completely ignored in Britain. Writing in his personal blog, ever so quietly, Jon Williams, the BBC world news editor, effectively dishes his own 'coverage', citing western officials who describe the 'psy-ops' operation against Syria as 'brilliant'. As brilliant as the destruction of Libya, and Iraq, and Afghanistan.
And as brilliant as the psy-ops of the Guardian's latest promotion of Alastair Campbell, the chief collaborator of Tony Blair in the criminal invasion of Iraq. In his "diaries", Campbell tries to splash Iraqi blood on the demon Murdoch. There is plenty to drench them all. But recognition that the respectable, liberal, Blair-fawning media was a vital accessory to such an epic crime is omitted and remains a singular test of intellectual and moral honesty in Britain.
How much longer must we subject ourselves to such an "invisible government"? This term for insidious propaganda, first used by Edward Bernays, the nephew of Sigmund Freud and inventor of modern public relations, has never been more apt. "False reality" requires historical amnesia, lying by omission and the transfer of significance to the insignificant. In this way, political systems promising security and social justice have been replaced by piracy, "austerity" and "perpetual war": an extremism dedicated to the overthrow of democracy. Applied to an individual, this would identify a psychopath. Why do we accept it?   www.johnpilger.com/articles/history-is-the-enemy-as-brilliant-psy-ops-become-the-news
War Means Work in San Diego, and Big Bucks San Diego County's economy will benefit from an estimated $20.6 billion of direct spending related to the military in the 2012 fiscal year, but growth is slowing, according to a report released Wednesday by the San Diego Military Advisory Council.
The estimate would represent a 1.7 percent rise from fiscal 2011, far less than the 6.6 percent year-over-year increase from 2010 to 2011. The report predicts growth will continue to slow, with direct spending in the local economy growing by 0.4 percent in fiscal year 2013.   www.utsandiego.com/news/2012/jun/20/report-military-responsible-311000-san-diego-jobs/
Times finally reveals reality of CIA war on Syria A small number of C.I.A. officers are operating secretly in southern Turkey, helping allies decide which Syrian opposition fighters across the border will receive arms to fight the Syrian government, according to American officials and Arab intelligence officers.  The weapons, including automatic rifles, rocket-propelled grenades, ammunition and some antitank weapons, are being funneled mostly across the Turkish border by way of a shadowy network of intermediaries including Syria's Muslim Brotherhood and paid for by Turkey, Saudi Arabia and Qatar, the officials said.  http://www.nytimes.com/2012/06/21/world/middleeast/cia-said-to-aid-in-steering-arms-to-syrian-rebels.html?emc=tnt&tntemail1=y
War Means Work at Lockheed, but you gotta Make concessions A bargaining committee for the union machinists on strike at Lockheed Martin's fighter jet plant in Fort Worth has recommended that members vote for a new contract that would eliminate traditional pensions for newly hired employees, according to a summary posted Monday on the union's Web site…That is a victory for the company, the nation's biggest military contractor, which had pushed for the pension change to cut costs as military budgets decline.
Lockheed agreed, in turn, to add a health insurance option that covers out-of-network services. The company would also extend the contract to a fourth year, with pay raises totaling 11 percent over the four years.  http://www.nytimes.com/2012/06/26/business/lockheed-contract-wins-approval-of-union-bargainers.html?_r=1&emc=tnt&tntemail0=y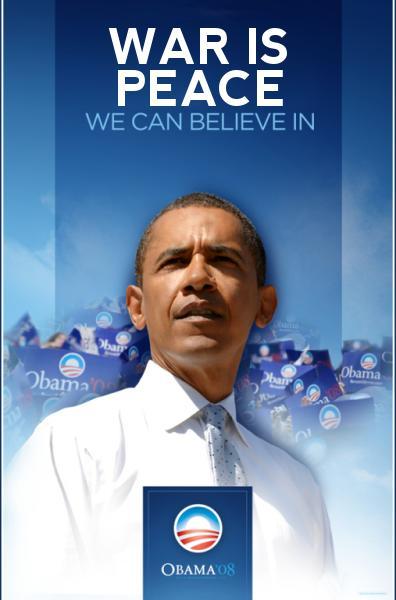 Liberals Love their Warwhore, the Obamagogue THE president who won the Nobel Peace Prize less than nine months after his inauguration has turned out to be one of the most militarily aggressive American leaders in decades. Liberals helped to elect Barack Obama in part because of his opposition to the Iraq war, and probably don't celebrate all of the president's many military accomplishments. But they are sizable.
Mr. Obama decimated Al Qaeda's leadership. He overthrew the Libyan dictator. He ramped up drone attacks in Pakistan, waged effective covert wars in Yemen and Somalia and authorized a threefold increase in the number of American troops in Afghanistan. He became the first president to authorize the assassination of a United States citizen, Anwar al-Awlaki, who was born in New Mexico and played an operational role in Al Qaeda, and was killed in an American drone strike in Yemen. And, of course, Mr. Obama ordered and oversaw the Navy SEAL raid that killed Osama bin Laden.
Ironically, the president used the Nobel Peace Prize acceptance speech as an occasion to articulate his philosophy of war. He made it very clear that his opposition to the Iraq war didn't mean that he embraced pacifism — not at all. .. if those on the left were listening, they didn't seem to care. The left, which had loudly condemned George W. Bush for waterboarding and due process violations at Guantánamo, was relatively quiet when the Obama administration, acting as judge and executioner, ordered more than 250 drone strikes in Pakistan since 2009, during which at least 1,400 lives were lost. www.nytimes.com/2012/04/29/opinion/sunday/president-obama-warrior-in-chief.html?pagewanted=all
Even Jimmy Carter Denounces The Obamagogue–Why Can't NEA? THE United States is abandoning its role as the global champion of human rights.
Revelations that top officials are targeting people to be assassinated abroad, including American citizens, are only the most recent, disturbing proof of how far our nation's violation of human rights has extended. This development began after the terrorist attacks of Sept. 11, 2001, and has been sanctioned and escalated by bipartisan executive and legislative actions, without dissent from the general public. As a result, our country can no longer speak with moral authority on these critical issues.
While the country has made mistakes in the past, the widespread abuse of human rights over the last decade has been a dramatic change from the past.    http://www.nytimes.com/2012/06/25/opinion/americas-shameful-human-rights-record.html
Troops Replaced mostly by Mercs in Iraq but US plans to spend $115 million to Upgrade that Shabby embassy there The State Department is planning to spend up to $115 million to upgrade the U.S. Embassy compound in Baghdad, already its biggest and most expensive in the world, according to pre-solicitation notices published this month.
Remember, it has been 3 1 / 2 years since American diplomats moved into the 104-acre, $700 million facility and only four months after State officials in February talked about trying to cut back the U.S. presence there.  http://www.washingtonpost.com/world/national-security/troops-have-withdrawn-from-iraq-but-us-money-hasnt/2012/06/27/gJQA4Q6l7V_story.html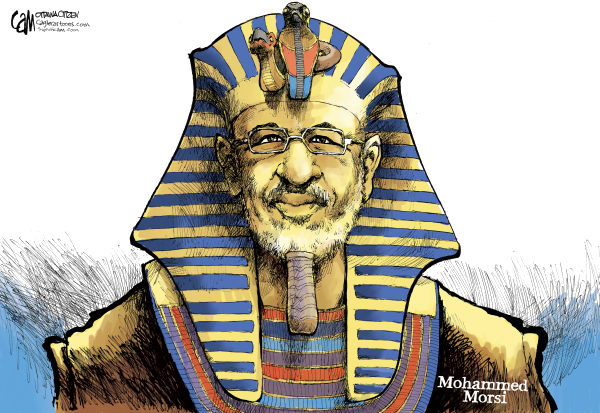 The Arab Spring Fiasco–Egypt–Meet the New Boss with those Sweet American kiddies With his victory in Egypt's presidential election, Mohammed Morsi broke a number of Egyptian records: he is the first democratically elected president in the Egypt's history, the first civilian president in 60 years, the first Islamist ever elected to lead an Arab country, and the first person not named Hosni Mubarak to be named Egypt's president in 31 years.
He also is the father of two children, among five in all, who can claim U.S. citizenship through their birth while he was living in California, first as a student at the University of Southern California, from which he received a Ph.D. in engineering in 1982, then later as an assistant professor of engineering at the California State University at Northridge. He also has three grandchildren.
He returned to Egypt in 1985 to head the engineering department at Zagazig University in Egypt's Sharkia governorate, the same region where Morsi had been born on Aug. 20, 1951. The area is in the Nile River delta, about 125 miles north of Cairo.
He became a member of the Muslim Brotherhood in 1977, when the movement was banned, and was elected to Parliament for the first time in 2000, where he headed the Brotherhood's unofficial parliamentary bloc from 2000 to 2005, when he lost his re-election effort.
While Morsi on Sunday declared that his government would abide by Egypt's international commitments, including its peace treaty with Israel, he has a long record of opposition to Egyptian-Israeli ties. He was elected to the Zionism Resistance Council in his home governorate and later cofounded the Egyptian Commission for Resisting the Zionist Project.   www.mcclatchydc.com/2012/06/24/153610/mohammed-morsi-egypts-new-president.html
But Now Meet the Real Boss. Hello General! Salute the mockery of the Arab Spring Earlier this year, the Muslim Brotherhood announced that it was reneging on its promise not to field a candidate in the 2012 presidential election, held this week, arguing that it had been forced to seek executive power. The Brotherhood said that the parliament, in which it won a plurality of seats in early 2012, had no real authority. Even after the parliamentarians were seated, the military-led Supreme Council of the Armed Forces (SCAF) retained the power to nominate the cabinet, and the generals continually intervened in the process of constitution drafting. There was something to the Brotherhood's point: days before the presidential election, Egypt's highest court, headed by an appointee from the era of former President Hosni Mubarak, dissolved the legislature.
With the parliament losing power by the day, the presidency looked like a last refuge for the Brotherhood. And its candidate, Muhammad Mursi, appears to have won in a closely fought race. If the initial results hold up — at the time of this writing, the Electoral Commission is still reviewing the more than 400 appeals filed by the two campaigns — the victory will be in name only. Despite gaining executive authority in principle, Mursi will have little power in practice. After months of subtler maneuvering, the military did away with the charade of a democratic transition in a series of power grabs that bookended the presidential vote. The first salvo was the re-imposition of martial law on June 13. Then, just as the polls were closing on June 17, the generals issued a supplemental constitutional declaration that granted them legislative authority and reinforced their role in the drafting of a permanent constitution. Not to be reined in, the brass also exempted itself from civilian oversight, giving itself the right to appoint and promote its own leadership, manage its own economic projects, and conclude arms deals. Finally, on June 18, Field Marshal Mohammed Hussein Tantawi announced the reestablishment of a national defense council, which puts the generals firmly in charge of Egypt's national security policy.    http://www.foreignaffairs.com/articles/137745/jeff-martini/the-egyptian-military-wins-again?cid=nlc-this_week_on_foreignaffairs_co-062812-the_egyptian_military_wins_aga_2-062812
The International Economic War of the Rich on the Poor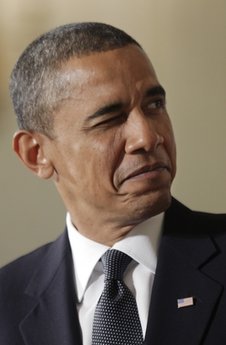 The Obamagogue Health Care Farce–a note from the real docs— The following statement was released today by leaders of Physicians for a National Health Program (www.pnhp.org). Their signatures appear below.
Although the Supreme Court has upheld the Affordable Care Act (ACA), the unfortunate reality is that the law, despite its modest benefits, is not a remedy to our health care crisis: (1) it will not achieve universal coverage, as it leaves at least 26 million uninsured, (2) it will not make health care affordable to Americans with insurance, because of high co-pays and gaps in coverage that leave patients vulnerable to financial ruin in the event of serious illness, and (3) it will not control costs.
Why is this so? Because the ACA perpetuates a dominant role for the private insurance industry. Each year, that industry siphons off hundreds of billions of health care dollars for overhead, profit and the paperwork it demands from doctors and hospitaContrary to the claims of those who say we are "unrealistic," a single-payer system is within practical reach. The most rapid way to achieve universal coverage would be to improve upon the existing Medicare program and expand it to cover people of all ages. There is legislation before Congress, notably H.R. 676, the "Expanded and Improved Medicare for All Act," which would do precisely that.
What is truly unrealistic is believing that we can provide universal and affordable health care in a system dominated by private insurers and Big Pharma.ls; it denies care in order to increase insurers' bottom line; and it obstructs any serious effort to control costs.  …http://www.pnhp.org/news/2012/june/'health-law-upheld-but-health-needs-still-unmet'-national-doctors-group#.T-yVBOZDU-w.facebook
Taibbi on The Obamagogue Health Insurance Corporate State Grift Obamacare had been designed as a coldly cynical political deal: massive giveaways to Big Pharma in the form of monster subsidies, and an equally lucrative handout to big insurance in the form of an individual mandate granting already wealthy ccompanies 25-30 million new customers who would be forced to buy their products at artificially inflated, federally protected, prices. The essence of Obamacare…the federal government seizing control of a sector of America's private industry in turn seizing permanent control of about *% of America's taxable income, for converting private profit. …(the key was designed by Rahm Emanuel and it) was to buy the insurance industries' acquiescence to the gentlest regulatory regime by giving them back the one thing they had to trade: the power to tax the public. (Griftopia, p175)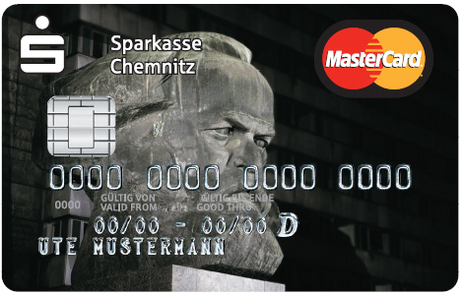 The German bank Sparkasse Chemnitz recently launched a Karl Marx credit card. The bank let people vote online for 10 different images, and Marx was the "very clear winner," beating out a palace, a castle and a racetrack, among others. Reuters has more on the story.
Obamagogue-care, A Pharma Lobbyists' Dream On June 3, 2009, one of the lobbyists e-mailed Nancy-Ann DeParle, the president's health care adviser. Ms. DeParle reassured the lobbyist. Although Mr. Obama was overseas, she wrote, she and other top officials had "made decision, based on how constructive you guys have been, to oppose importation" on a different proposal.
Just like that, Mr. Obama's staff signaled a willingness to put aside support for the reimportation of prescription medicines at lower prices and by doing so solidified a compact with an industry the president had vilified on the campaign trail. Central to Mr. Obama's drive to remake the nation's health care system was an unlikely collaboration with the pharmaceutical industry that forced unappealing trade-offs….A president who had promised to negotiate on C-Span cut a closed-door deal with a powerful lobby, signifying to disillusioned liberal supporters a loss of innocence, or perhaps even the triumph of cynicism.   www.nytimes.com/2012/06/09/us/politics/e-mails-reveal-extent-of-obamas-deal-with-industry-on-health-care.html?_r=2&hp&pagewanted=all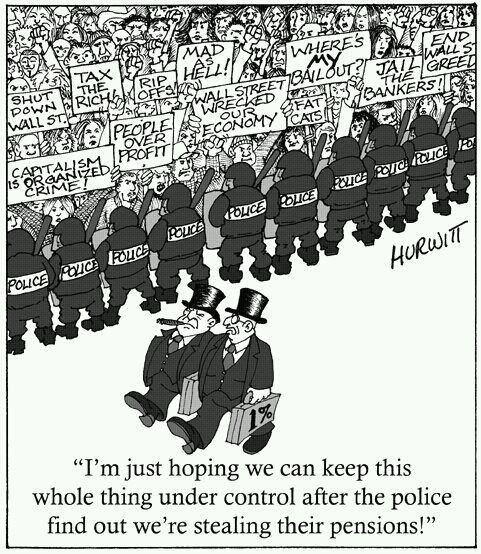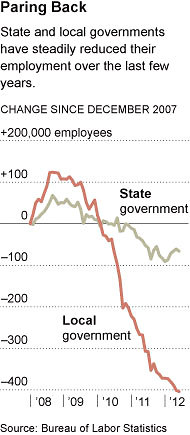 After Concession upon Concession, Public Workers Still Lost jobs in the hundreds of thousands n California, the governor is threatening to eliminate 15,000 state jobs. When school begins in Cleveland this fall, more than 500 teachers probably will be out of work. And in Trenton — which has already cut a third of its police force, hundreds of school district employees and at least 150 other public workers — the only way the city will forestall the loss of 60 more firefighters is if a federal grant comes through.
Government payrolls grew in the early part of the recovery, largely because of federal stimulus measures. But since its postrecession peak in April 2009 (not counting temporary Census hiring), the public sector has shrunk by 657,000 jobs. The losses appeared to be tapering off earlier this year, but have accelerated for the last three months, creating the single biggest drag on the recovery in many areas.   www.nytimes.com/2012/06/20/business/public-workers-face-continued-layoffs-and-recovery-is-hurt.html?emc=tnt&tntemail0=y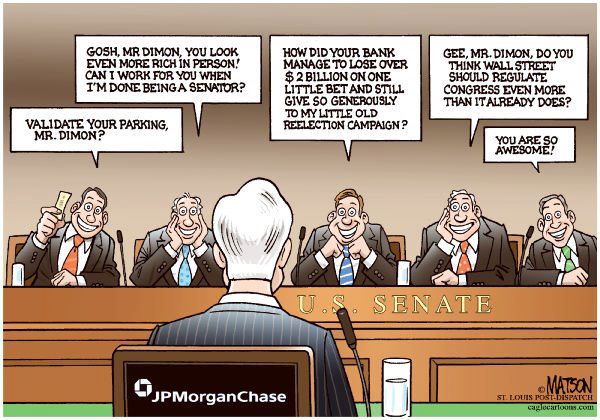 Moodys Smackdown on 15 Big Banks  (run on your bank today!) Already grappling with weak profits and global economic turmoil, 15 major banks were hit with credit downgrades on Thursday that could do more damage to their bottom lines and further unsettle equity markets.
The credit agency, Moody's Investors Service, which warned banks in February that a downgrade was possible, cut the credit scores of banks to new lows to reflect new risks that the industry has encountered since the financial crisis.
"The risks of this industry became apparent in the financial crisis," said Robert Young, a managing director at Moody's. "These new ratings capture those risks."
Citigroup and Bank of America, which have struggled to fully recover from the financial crisis, were among the hardest hit. After the downgrades, the banks stand barely above the minimum for an investment grade rating, a sign of the difficult business conditions they face.  …Along with Citigroup and Bank of America, the credit rating agency took action on 13 other banks, Morgan Stanley, JPMorgan Chase, Goldman Sachs, Credit Suisse, Deutsche Bank, UBS, HSBC, Barclays, BNP Paribas, Crédit Agricole, Société Générale, Royal Bank of Canada, and Royal Bank of Scotland.  dealbook.nytimes.com/2012/06/21/moodys-cuts-credit-ratings-of-15-big-banks/?nl=todaysheadlines&emc=edit_th_20120622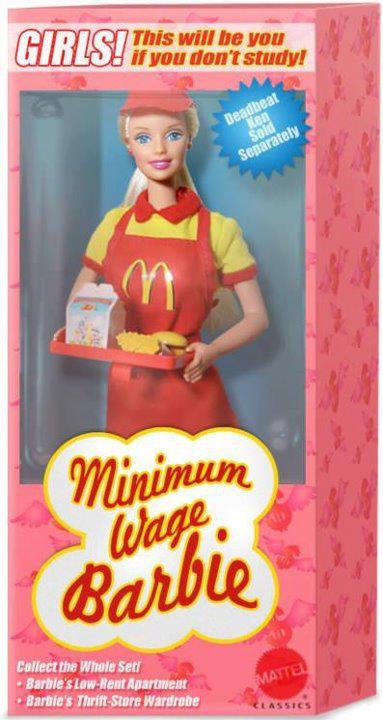 Who Lost Stockton? Bankrupt City and Detroit is Not? The Stockton City Council halts bond payments, slashes employee benefits and adopts an emergency budget as mediation ends. The Central Valley city becomes the largest in the U.S. to seek bankruptcy protection.  …Although a city of almost 300,000, Stockton is a place where many families have known one another for generations. The most impassioned speakers argued on behalf of others, with the main rallying cry a plea to keep health insurance for retirees with illnesses. A high school student spoke of his aunt, a retired city worker with cancer, and a retired fire chief spoke of his former secretary who cares for her ill husband.
"People look at me and say, 'Well he can afford his own insurance,' and I can," said Gary Gillis, the retired chief. "But how about the ones who mowed the lawns, went in the sewers, typed my letters? We have to protect the most vulnerable among us."
Experts say there are no clear answers to what comes next for Stockton or how its fall will affect the rest of the state. Other cities hit hard by the housing bust and state budget crisis are negotiating with employee unions for concessions and are watching to see if municipal bankruptcy proves medicine or poison.  …, when the bust came, few places fell as hard as Stockton. The city has the second-highest rate of foreclosures in the country and the second-highest rate of violent crime in the state.
The city made $90 million in drastic cuts from the general fund in the last three years, including reducing the police department by 25%, the fire department by 30%, and cutting pay and benefits to all employees. There is a state investigation into whether Stockton's financial devastation was entirely due to shortsighted optimism or if there was corruption. The state mediation law requires assigning blame.   www.latimes.com/news/local/la-me-stockton-bankruptcy-20120627,0,2285815.story
Problem of Democracy–Elected Religious Fanatic Moves into Mubarek's Mansion Egyptian President-elect Mohamed Morsi on Monday moved into the palace of the man who once jailed him.
His swift settling in to deposed leader Hosni Mubarak's office was a potent symbol as Morsi begins forming a Cabinet and works to calm a politically divided and economically frayed nation. Declared the country's first freely elected president on Sunday, Morsi also met with advisors to discuss strategies for strengthening his hand against Egypt's military leaders, who remain suspicious of his Islamist leanings.   www.latimes.com/news/nationworld/world/la-fg-egypt-presidential-election-20120626,0,6793885.story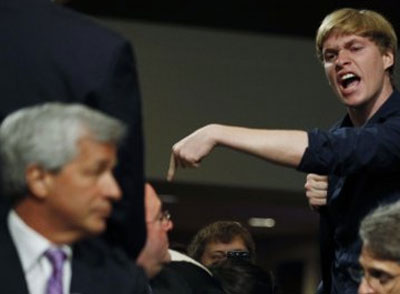 above, Student denounces Jp Morgan bankster Jamie Dimon
Media Magic! That $2 Billion JPMorgan Lost? It's Nine Billion Now! Losses on JPMorgan Chase's bungled trade could total as much as $9 billion, far exceeding earlier public estimates, according to people who have been briefed on the situation.
When Jamie Dimon, the bank's chief executive, announced in May that the bank had lost $2 billion in a bet on credit derivatives, he estimated that losses could double within the next few quarters. But the red ink has been mounting in recent weeks, as the bank has been unwinding its positions, according to interviews with current and former traders and executives at the bank who asked not to be named because of investigations into the bank.
The bank's exit from its money-losing trade is happening faster than many expected. JPMorgan previously said it hoped to clear its position by early next year; now it is already out of more than half of the trade and may be completely free this year.   dealbook.nytimes.com/2012/06/28/jpmorgan-trading-loss-may-reach-9-billion/
TheIMF Won't Loan You a Dime but they Lost in Zimbabwe An investigation was launched by the Zimbabwe Republic Police this week into the disappearance of $20 million from the International Monetary Fund (IMF), which were given to Interfin Bank by the Finance Ministry.
The IMF gave the money to Zimbabwe in 2009 as part of an emergency facility meant to help distressed manufacturing companies. The police claimed their investigation centred on Finance Minister Tendai Biti, but he told The Sunday Mail he had transferred the money to Interfin.
Interfin is involved in another case with businessman Gilbert Muponda, who is suing the bank for $15.4 million, saying they took over his assets at Century Bank and rebranded it Interfin. Muponda told SW Radio Africa that Interfin is now "under curatorship" because of its cash problems.
"It was found the bank had a negative capital balance of $107 million, which the bank claims to have loaned to their clients. But some of these clients were found to be related to officials at the bank," Muponda said. He added that a thorough' due diligence' of every dollar that went into the bank over the last year will be conducted by an independent curator.  http://allafrica.com/stories/201206260237.html
below, Highland Park Michigan (inside Detroit) firehouse burning down on June 23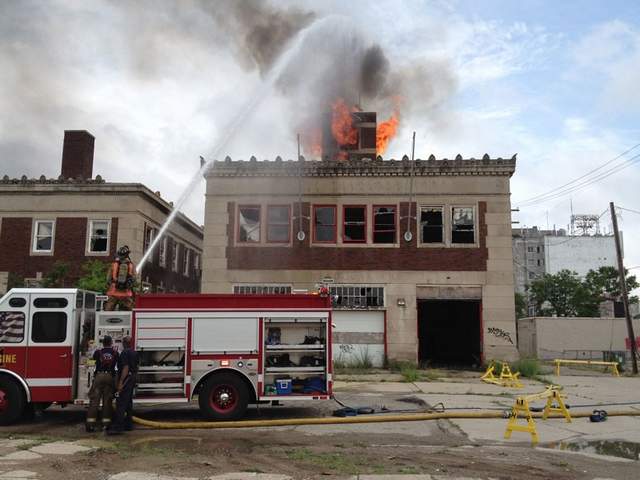 Solidarity Fornever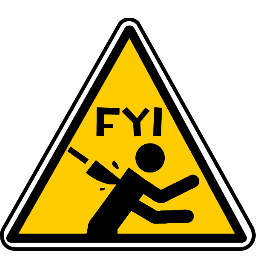 Substance News on the San Diego Sellout and NorCal Resistance In southern California school districts in the past week, NEA locals have agreed to tentative agreements or ratified deals that heap past concession onto new ones — piling up the bottomless pit of proofs that concessions do not save jobs. Rather, like chumming sharks, employers only want more.
In San Diego, on June 18, 2012, a hurried deal conducted in secret was announced, a deal that is posed as a job saver. It could result in 14 furlough days, or, about an 8.24 percent pay cut, on top of concessions frozen over from the last contract. The bargaining team, put in place after one former SD Education Association president, Camille Zombro, was removed from office and the local executive director fired, promises that this contract is in place and cannot be violated–but the reason this contract exists is because the last one was just violated.  http://www.substancenews.net/articles.php?page=3344&section=Article
Selling the Commonplace Lie–Concessions Save Jobs—San Diego EA sells out San Diego teachers struck a tentative deal with the city school district Tuesday to forgo negotiated pay raises to save 1,480 jobs and keep class sizes manageable come September.
Representing 7,000 teachers, the San Diego Education Association agreed to halt salary increases set to kick in next month and extend furloughs for a third and fourth year — once again shortening the school year for 118,000 students and cutting pay for teachers. The pact also includes the establishment of a health care trust and a one-time retirement incentive for teachers, according to a preliminary announcement released Tuesday.  http://www.utsandiego.com/news/2012/jun/19/sd-teachers-reach-deal-district-save-jobs/
The Detroit Federation of Teachers–a Court Enforced Extortion Racket he Detroit Federation of Teachers is a sad, sad scene right now. Union leadership was not there for teachers when they needed guidance and support around the recently implemented Detroit Public Schools evaluation and interview process. Instead of assisting teachers in meeting the expectations of the evaluation rubric and providing opportunities for teachers to put together portfolios for interviews, DFT leadership was missing in action.
Now, this past winter, Lansing voted to prevent districts from automatically collecting union dues from public school employees. The DFT put forth an alternative automatic dues collecting plan for its membership to assure the viability of union office jobs. Only 14 percent of DFT membership signed up to have the $897.12/year continued to be given to the union. Teachers are symbolically and publicly stating they don't want to be in the DFT. Many are so disgusted they just want to pay Agency Shop fees.
But the DFT was given a reprieve. Federal Judge Denise Page Hood restored the right for dues to be deducted by school districts this past week. Most members will allow this to continue to happen. The DFT will remain intact by default and by fear of members of their leadership.   www.detroitnews.com/article/20120612/OPINION01/206120319/1007/OPINION/Detroit-s-teachers-deserve-better
After Decades of Concessions, nearly 2000 more Layoffs in Detroit Nearly 1,900 jobs are being eliminated at Detroit Public Schools in the upcoming school year as the district prepares to launch a new system of schools for a smaller set of students, according to a proposed $784 million budget released Wednesday.   www.detroitnews.com/article/20120620/SCHOOLS/206200438/1026/-784M-budget-includes-nearly-1-900-job-cuts-DPS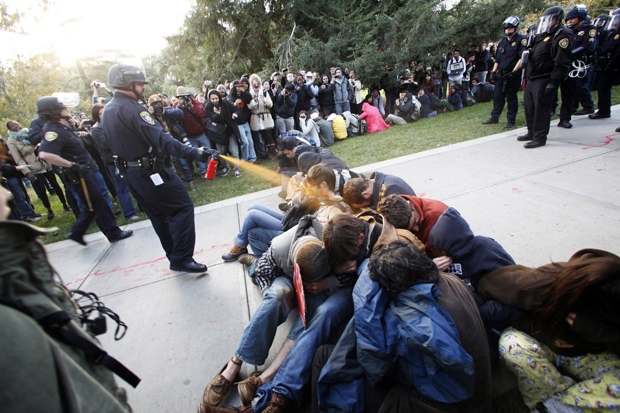 Judge Orders Release of UC Davis Terrorist Cops but Coppers' "Union" Intervenes The Federated University Police Officers' Assn., which intervened in the newspapers' lawsuit to block the release of the names, has until July 27 to file a writ seeking review by an appellate court.
Union attorney Michael Morguess, who participated in Tuesday's court hearing by telephone, indicated that the organization would do so. He could not be reached for further comment.  http://latimesblogs.latimes.com/lanow/2012/06/officers-names-can-be-released.html
Afscme Elects the Next Goon In Line  and Stays Stupid Inside the convention center, which was teeming with people wearing bright green "AFSCME" T-shirts, there was little hand-wringing about the June 5 defeat in Wisconsin or the losses that day in San Jose and San Diego, where voters cut city employees' pensions. The delegates are by and large gung-ho activists rather than introspective Hamlets, and their view is that they lost in Wisconsin and California because the public misunderstands government employees and how they are compensated and because conservative groups spent millions on advertisements telling voters that public employees were living the good life and receiving pensions that were way too generous.   www.nytimes.com/2012/06/22/business/union-defensive-after-wisconsin-vote-prepares-for-a-new-leader.html?_r=1&src=rechp
Surprise! That Incredibly and Obviously Rich Woman Working for the Union is Another Crook By any measure, Melissa G. King lived an extraordinary life, one that far eclipsed her position administering benefit funds for the sandhogs' union. She spent millions of dollars on herself, hiring a personal staff, buying expensive clothes and jewelry, and running up about $5 million in equestrian-related expenses, prosecutors have said. And all of it was financed by her theft and greed, they say. They contend that she stole over $40 million from the plans she ran for the union, Local 147, which represents the construction workers who dig the city's giant water and train tunnels.
Ms. King, 61, who pleaded guilty last year to embezzlement and filing false income tax returns, was sentenced Thursday to six years in prison. She has admitted only to stealing $7 million.
The effect on the members of the union has been severe: Several union members who said they had been victimized by Ms. King's scheme spoke at her sentencing in Federal District Court in Manhattan, describing the devastating impact that the fraud has had on their lives.
John C. Donohue said he had retired several years ago and moved to Florida, where he had bought a retirement home. After losing his savings in the fraud, he said, he was forced to sell the house and return to New York, where the union found him a job.  http://www.nytimes.com/2012/06/22/nyregion/6-year-sentence-for-melissa-g-king-who-stole-millions-from-sandhog-union.html?emc=tnt&tntemail1=y

Spy Versus Spy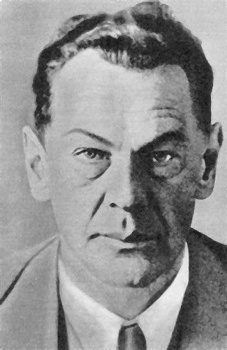 above, Richard Sorge, Soviet spy who warned Stalin about the coming German invasion, was ignored, and hanged in Japan.
Hey! CIA! Be Nice! Make Ammends for those Nasty Renditions! It was because of the barbaric CIA rendition that Mr. Britel had to endure a further eight years in a succession of Moroccan jails for a crime he did not commit. The injustice surrounding his trial and imprisonment was made possible by the original injustice of the secret CIA kidnapping and detention. The United States must investigate, seek justice and make amends.  http://www.washingtonpost.com/opinions/make-amends-for-extraordinary-rendition/2012/06/26/gJQAuY0G5V_story.html
The Emergence of Fascism as a Popular Mass Movement
www.youtube.com/watch?v=pp3yvRBKCng
30 Years on, the Fascist Murder of Vincent Chin hirty years ago an innocent Chinese-American man was murdered in Detroit.
Thirty years ago, a fatal blow was struck to fairness, decency, and the American way.
After lying in a coma for several days due to head injuries suffered in a baseball bat attack, Vincent Chin died on June 19, 1982.
Officially, it was a blow to the head that killed Vincent Chin. But it was ugly rhetoric, tolerated by a complacent society, which set the stage for Chin's murder.
In the early 1980s, the Big 3 domestic auto industry was again feeling the periodic pinch of foreign competition. Even then, a stagnant economy, plant closings and layoffs of blue-collar workers were the norm.
At UAW union halls around town, signs reading "No Foreign Cars Allowed" and "Don't Even Think About Parking A Foreign Car Here" and other incendiary messages sprouted like weeds.   www.detroitnews.com/article/20120619/OPINION01/206190322/30-years-later-Who-remembers-Vincent-Chin-?odyssey=mod%7Cnewswell%7Ctext%7CFRONTPAGE%7Cs
Rat Fight: Holder/Obamagogue Vs Repubs on Guns on the Run a Congressional panel recommended that the House of Representatives cite Attorney General Eric H. Holder Jr. for contempt and President Obama asserted executive privilege to shield Justice Department documents from disclosure.Immediately after the House oversight committee voted along party lines to approve the contempt recommendation, Speaker John A. Boehner, Republican of Ohio, said the full chamber would vote on the request next week unless Mr. Holder turned over more documents related to the botched gun-trafficking investigation known as "Fast and Furious."
The president's move to invoke executive privilege was the first time that he had asserted his secrecy powers in response to a Congressional inquiry. It elevated a fight over whether Mr. Holder must turn over additional documents about the gun case into a constitutional struggle over the separation of powers.  http://www.nytimes.com/2012/06/21/us/obama-claims-executive-privilege-in-gun-case.html?_r=1&ref=global-home
Holder held in Contempt The vote was 255-67, with 17 Democrats voting in support of a criminal contempt resolution, which authorizes Republicans leaders to seek criminal charges against Holder. This Democratic support came despite a round of behind-the-scenes lobbying by senior White House and Justice officials – as well as pressure from party leaders – to support Holder.   www.politico.com/news/stories/0612/77988.html
California Voters are so Stupid, they believe Tobacco Companies A California initiative to increase the tax on tobacco to pay for cancer research has failed by less than a percentage point after remaining too close to call for more than two weeks.
With about 5 million ballots cast, opponents of Proposition 29 led by about 28,000 votes. The Associated Press analyzed areas where the roughly 105,000 uncounted votes remain and determined Friday there were not enough places where "yes" was winning to overcome the deficit.  .. Tobacco companies, led by Philip Morris, meanwhile pushed the opposition campaign, pouring millions of dollars into an advertising blitz that whittled away support. Polls showed approval peaked around two-thirds in March but fell dramatically in the weeks before the June 5 balloting.  http://www.politico.com/news/stories/0612/77800.html
The Magical Mystery Tour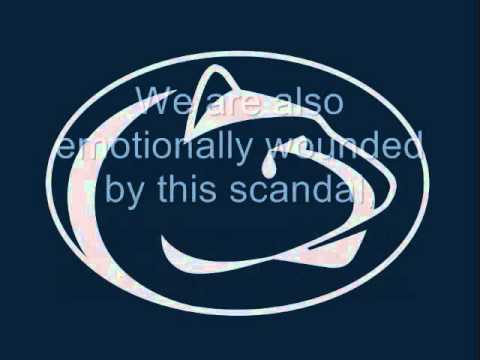 Penn State's Child Rapist Sandusky, Guilty, while PSU continues Massive Fundraisers "We looked at some inconsistencies in some of the testimony and we wanted to reconcile those and make sure that wouldn't discredit the testimony. And so we worked through those things systematically as a jury," he told NBC.
Harper said the male victims who testified in the trial that they had been abused by Sandusky appeared to be telling the truth.
"I think there were a couple that I felt (were) very credible. I mean, it's hard to judge character on the stand, because you don't know these kids, but most were very credible, I would say all," Harper said.
Jury deliberations were under way Thursday when Sandusky's adopted son, Matt, also accused the former coach of sexually abusing him. Jurors did not learn of that allegation until after reaching their verdict.   www.statecollege.com/news/local-news/juror-tells-nbcs-today-show-he-knew-sandusky-was-guilty-by-look-on-his-face-1073596/
Rapist Priest Lynn Convicted Monsignor William Lynn was found guilty Friday of one count of child endangerment, the first time a U.S. church leader has been convicted of such a charge.  http://www.cnn.com/2012/06/25/us/pennsylvania-priest-abuse-trial/index.html
Best and Worst things in the History of the World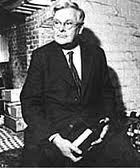 above Raymond Postgate from whose book, The Bolshevik Theory, the quote below is lifted. The material is from the first manifesto of the third international, nearly one hundred years ago. 
The contradictions of the capitalist system were
converted by the war into degrading torments of
hunger and cold, epidemics, and moral savagery, for
all mankind. Thereby the academic quarrel among
Socialists over the theory of increasing misery, and
also of the undermining of capitalism through
Socialism, is now finally determined. Statisticians
APPENDICES 179
and teachers of the theory of reconciliation of these
contradictions have endeavoured for decades to
gather together from all countries of the earth real
and apparent facts to prove the increasing well-being
of the working class.
But we are faced to-day with the harrowing reality
of impoverishment, which is no longer merely a social
problem, but a physiological and biological one.
This catastrophe of an Imperialist war has with one
sweep swept away all the gains of experts and of
parliamentary struggles. It has also come into being
from the inner tendencies of capitahsm as well as
from the economic bargains and political compromises
now engulfed in a sea of blood.
Finance-capital, which flung mankind into the
abyss of war, has itself suffered catastrophic changes
during the course of the war. The dependence of
paper money upon the material basis of production
has been completely destroyed. More and more
losing its significance as the medimn and regulator
of capitalist commodity circulation, paper money
becomes merely a means of exploitation, robbery,
of military-economic oppression. The complete deterioration
of paper money now reflects the general
deadly crisis of capitalist commodity exchange.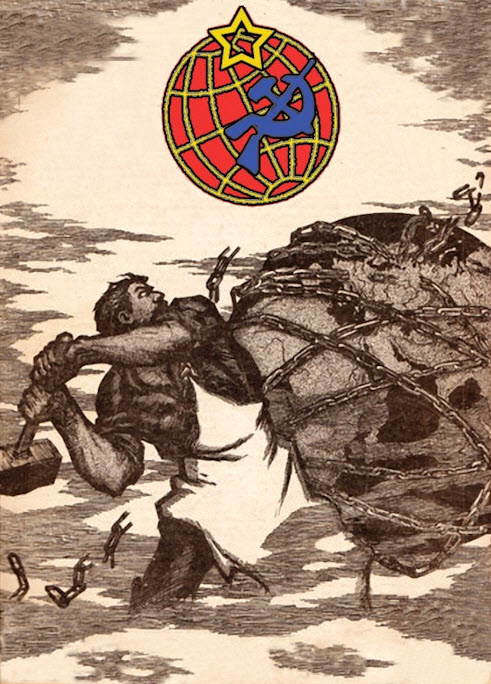 As free competition was replaced as regulator of
production and distribution in the chief domains of
economics, during the deeades which preceded the
war, by the system of trusts and monopolies, so the
exigencies of the war took the regulating r61e out of
the hands of the monopolies and gave it directly to
the military power. Distribution of raw materials,
utilisation of petroleum from Baku or Rumania, of
coal from the Donets, of cereals from the Ukraine,  the fate of German locomotives, railroad cars and
automobiles, the provisioning of famine-stricken
Europe with bread and meat—all these basic questions
of the economic life of the world are no longer
regulated by free competition, nor yet by combinations
of national and internatiorxE^l trusts, but
through direct application of military force.
Just as the complete subordination of the power
of the State to the purposes of finance-capital led
mankind to the Imperialist shambles, so financecapital
has, through this mass slaughter, completely
militarised, not the State alone, but itself also. It
can no longer fulfil its essential economic functions
otherwise than by means of blood and iron.
The opportunists who before the war exhorted the
workers, on the pretext of a gradual transition into
Socialism, to be temperate, who, during the war,
asked for submission in the name of " civil peace "
and defence of the Fatherland, now again demand of
the workers self-abnegation to overcome the terrible
consequences of the war. If this preaching were
listened to by the workers, capitalism would build
out of the bones of several generations a new and still
more formidable structure, leading to a new and inevitable
world war. Fortunately for humanity this
is no longer possible.
The absorption by the State of economic life, so
vigorously opposed by capitalist Liberalism, has now
become a fact. There can be no return either to
free competition or to the rule of the trusts, syndicates
and other economic monsters. The only
question is, what shall be the future mainstay of
State production, the Imperialist state^or the state
of the victorious proletariat ? In other words, shall
APPENDICES 181
the whole of workmg humanity become the feudal
bond-servants of the victorious Entente bourgeoisie,
which under the name of a League of Nations, aided
by an " international " army and an " international
"
navy, here plunders and miu-ders, there throws a
crumb, but everywhere enchains the proletariat, with
the single aim of maintaining its own rule ? Or will
the working class take into its own hands the disorganised
and shattered economic life and make certain its reconstruction on a Socialist basis ?     ia600400.us.archive.org/26/items/cu31924030325561/cu31924030325561.pdf
For Sure the Best thing ever in the History of the World, San Diego Bookman Irwin Herman below. "21 Years of Providing Books To Anyone Who Wants To Read And Learn"
The Bookman is a registered charity that donates new and used books to children and adults
around the world who do not have easy access to reading material. He has over three million books to give away.  http://www.thebookman.org/