Sunday, May 27th, 2012
We say Fight Back!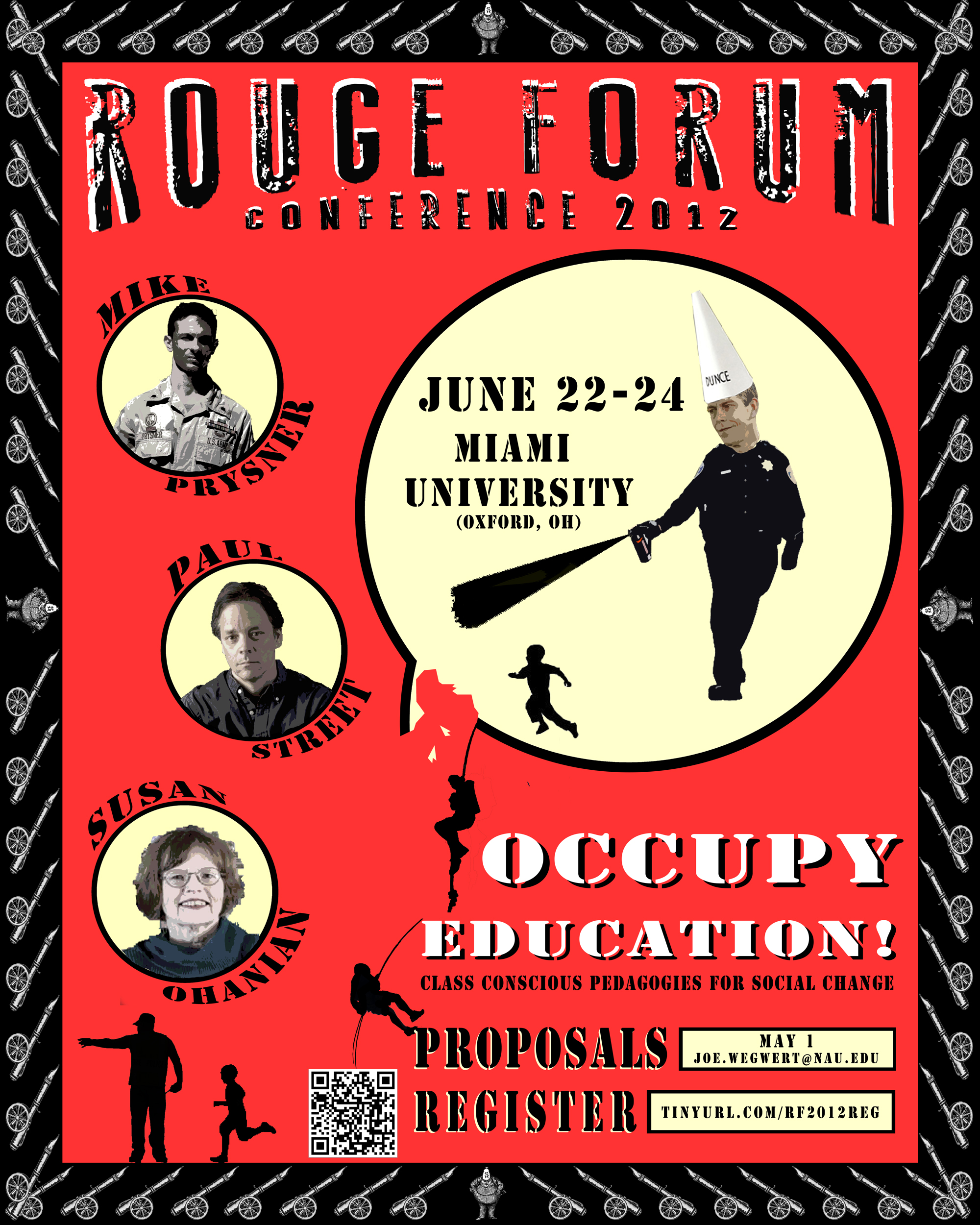 The Biggest Student Movement in N. America is in Quebec, but if students only fight for students, teachers for teachers, etc., the Iron Heel wins every time. But, why Quebec? Right now, Quebec's young scholars shell out just over $2,000 a year for a university degree, not including their living costs. That will be closer to $4,000 if the government gets its way. But even in the rest of Canada, the average is between $6,000 and $7,000. As many Canadians, Americans, Britons and others have been asking, what's all the fuss about?
As always, it depends on who you ask and what your politics are. www.aljazeera.com/indepth/features/2012/05/201252393325139455.html
The Quebec Red Square Revolt: On May 22, hundreds of thousands of demonstrators converged in Montreal to protest a rise in university tuition fees as well as a new law aimed at curbing Quebec's longest ever student strike. Last week, after mounting tensions and nearly 30 days of illegal nightly marches, Quebec Premier Jean Charest pushed through special legislation that cancelled classes and bans protests from occurring within 50 meters of university property. The legislation also carries stiff penalties for individuals who speak out in opposition to the law and call for civil disobedience. The legislation was widely denounced by supporters of the striking students and the largest, most militant student coalition, CLASSE, announced that they would openly defy it.
Though the strike began as a response to tuition fees, it has since widened to an anti-austerity movement that has drawn in a wide base of support throughout Quebec and the rest of Canada. Activists and organizers have found power in combining a direct democratic model with autonomous action allowing them to keep the pressure on the government.   www.commondreams.org/video/2012/05/25
The Occupy NEA Facebook Page

www.facebook.com/pages/Occupy-NEA/318813338164658
Canadian Pacific Rail On Strike Resource companies and manufacturers in Canada faced disruptions after a strike shut down the Canadian Pacific Railway early Wednesday morning.
The strike by about 4,800 locomotive engineers, yard workers, conductors and rail traffic controllers came just days after Fred Green stepped down as the railroad's chief executive and William A. Ackman, the activist American investor, won a proxy battle for control of the company. Canadian Pacific has about 15,000 miles of track in North America and controls an effective duopoly over rail traffic in Canada with the Canadian National Railway. The mining, forestry, agriculture and energy companies which form much of the Canadian economy depend heavily on rail shipments. And key manufacturing industries, particularly automakers, also rely on trains.    www.nytimes.com/2012/05/24/business/global/strike-shuts-down-canadian-pacific-railway.html?_r=1&emc=tnt&tntemail0=y
Chicago–once again the center of resitance.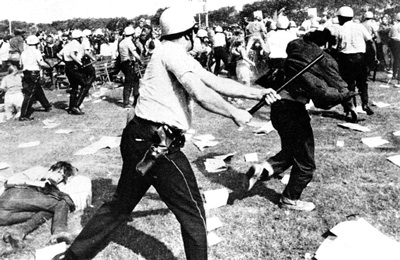 Substance: Massive Chicago Teachers Fightback    www.substancenews.net/index.php
San Diego Education Assn and All Schoolworkers, in the Crosshairs: The San Diego Education Association (SDEA), with 8,000 members, is the second largest school local in California. Of late, it has been in a bit of turmoil, firing its executive director, Craig Leedham, and moving former President Camille Zombro to a third-tier spot. Leedham is suing for wrongful dismissal.
Zombro is set up by the corporate press as a militant organizer, which she has not been. Unless there was a dramatic change in her outlook, she's a middle of the road trade unionist who has not abandoned, entirely, the idea of mobilizing the membership but who, at the same time, fit in nicely with the dishonest state leadership of the California Teachers Association for years. Like most of this country's school worker unions, SDEA is under terrific pressure to sell its members on the idea of massive cuts. The issue is simply posed as: What kinds of cuts do you prefer? The broader reality that cuts are unnecessary, that more educators are needed, not less, with more pay, and better benefits, never hits the for-profit presses.
The last 40 years of labor history in the U.S. offers abundant evidence that concessions do not save jobs. Rather, like feeding blood to sharks, bosses only want more. That, however, is a well kept American press secret.  www.substancenews.net/articles.php?page=3281&section=Article
After Losing 2/3s of their Members, bargaining the worst contract in teacher history, suspending the only militant DFT leaders, the fake union promises a fight, well, a lawsuit they will lose disguised as a fight. The Detroit Federation of Teachers, in response to the disrespect and lack of professionalism toward our members by the School District of the City of Detroit, is preparing to file perhaps the most monumental lawsuit against DPS in recent memory. The cavalier attitude the district projects to our members' lives and livelihood demonstrates the lack of value and respect for our work.
Our members, who have endured the district's fiscal irresponsibility and taken concession laden contracts for seven years, who've had to endure physical assaults, car thefts and break-ins, lack of adequate materials and resources, and oversized classes, continue to provide quality instruction to the children in their care despite being treated as valuable as a disposable diaper.
While our members have endured cuts, some leaders have received pay increases and exorbitant bonuses without scrutiny or oversight. We have not publicly criticized the district, choosing instead to attempt to work with it to expedite the fiscal and academic recovery of the district. THAT PRACTICE ENDS NOW!    mi.aft.org/dft231/
Link to the Video on the Gi Resistance, "Sir No Sir" www.youtube.com/watch?v=-21HPbgb8K0&list=PL8E6FAD766F1DE1E7&index=1&feature=plpp_video
The Little Red Schoolhouse
California Finds New Ways to Make Kids Stupid California has embarked on a course to fundamentally reshape how every student is taught and tested.
These new "common core standards" for grades K-12 go into effect in fall 2014 for English Language Arts and math. Revisions to the curriculum and assessments for other subjects, such as science and history, will follow in later years.
"It's the biggest change in our careers; in a lifetime in education," said Bob Wells, executive director of the Association of California School Administrators.
Here are a few reasons why:
• Tests will emphasize critical thinking instead of fill-in-the-blank answers.
• Students will be challenged to not only come up with the correct response but explain how they arrived at the answer.
• Specialized computer programs will automatically adjust follow-up questions when a student answers one incorrectly. This will provide a clearer picture of what the student has already learned and still needs to grasp.
• Tests will be given throughout the school year as well as at the end. This will provide quicker feedback to teachers rather than waiting months before finding gaps in student understanding.    www.utsandiego.com/news/2012/may/21/state-plans-big-changes-testing-instruction/
Corruption is Endemic within Capital and Its Schools Detroit Public Schools today suspended 18 employees and identified 14 former employees in connection with suspected unemployment fraud that cost the district $470,464.
The employees, who were not identified, are suspected of collecting unemployment benefits while still working for DPS within the past four years.
The suspensions are immediate pending disciplinary hearings. Two additional current employees suspected of wrong doing are on leave and will be interviewed at a later date, according to DPS.    www.freep.com/article/20120524/NEWS01/120524059/Detroit-Public-Schools-unemployment-fraud-18-employees?odyssey=tab|topnews|text|FRONTPAGE
CA School Boss Costs LA Unified Big Bucks for Sexual Harassment Los Angeles Unified will pay $200,000 and give lifetime health benefits to settle a sexual-harassment allegation filed by a facilities executive against retired Superintendent Ramon Cortines, officials said Wednesday.
Scot Graham, who has worked in the Facilities Division for 12 years and is now director of leasing and asset management, claims that Cortines made unwanted sexual advances during a weekend spent at the superintendent's second home in Kern County in July 2010.
Cortines was superintendent at San Jose Unified in the mid-1980s. He has also run school districts in San Francisco, Pasadena and New York City.     www.mercurynews.com/education/ci_20700890/l-unified-will-pay-200k-over-alleged-harassment
The International Hot War of the Rich on the Poor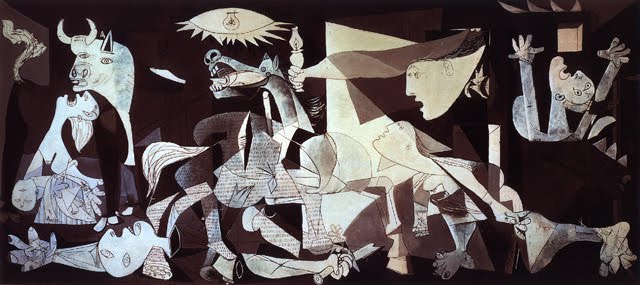 3 Thousand Dead USers now, Who wants to the be last in Afghanistan?
(CNN) — A U.S. sailor who died last week of medical complications was the 3,000th death among coalition forces in the Afghanistan war, according to CNN's count based on information provided by the U.S. Defense Department and the International Security Assistance Force.  http://www.cnn.com/2012/05/25/us/afghanistan-war-deaths/index.html
Got Opium? The seemingly unbreakable allure of poppy profits — for producers and traffickers, government officials and Taliban commanders alike — has kept fighting opium at the heart of efforts to improve security. It drove Richard C. Holbrooke, later the special envoy to Afghanistan, to write in 2008: "Breaking the narco-state in Afghanistan is essential, or all else will fail."
That concern is no less serious today, on the eve of the departure of thousands of American troops. But even as American leaders continue to emphasize the importance of the anti-opium effort, some officials are privately conceding that there is little chance for its large-scale success before the end of the NATO military mission in 2014.
The withdrawal is one worry. As the money from the Western military and civilian aid programs dwindles, the relative importance of opium to the economy is likely only to increase, said Jean-Luc Lemahieu, the director of the United Nations Office on Drugs and Crime in Afghanistan.   www.nytimes.com/2012/05/27/world/asia/drug-traffic-remains-as-us-nears-afghanistan-exit.html?_r=1&nl=todaysheadlines&emc=edit_th_20120527
The International Economic War of the Rich on the Poor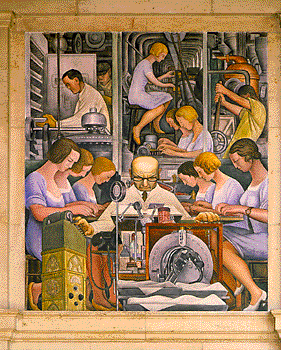 Who Lost Spain? Run to your Bank! Never be the last to Panic! — Spain's banking crisis worsened Friday as the board of Bankia, the country's biggest mortgage lender, warned that a bailout would cost 23.5 billion euros, far beyond what the government estimated when it seized the bank and its portfolio of delinquent real estate loans.   The government is trying to head off a collapse of the bank, which could threaten the Spanish banking industry and reverberate through the financial centers of Europe and beyond. The fear is that it will not have the money to save its banks, and their 1 trillion euros, or $1.25 trillion, in deposits, and will need a rescue by the rest of Europe — even as Brussels and Frankfurt are struggling to resolve Greece's debt debacle.
Bankia's announcement came as Standard & Poor's, the credit ratings agency, downgraded Bankia and two other banks, Banco Popular and Bankinter, to "junk" status and lowered the ratings of two other Spanish banks also staggered by mounting bad loans. A junk rating could make it even harder for Bankia to borrow its way out of trouble.
The rising fear now is that the recent steady trickle of deposits from Spain's banks, which are suffering from the bursting of Spain's real estate bubble, to institutions outside the country could eventually turn into the sort of bank run that almost brought the financial world to its knees after the collapse of Lehman Brothers in 2008.
Spain's debt crisis is also playing out on another front. As its banks shudder, heavily indebted regional governments are also running out of money    www.nytimes.com/2012/05/26/business/global/spanish-lender-seeks-state-aid-ratings-cut-on-5-banks.html?ref=global-home
2008 Election. Who Collected the most from Hedge Funds and Private Equities? Obamagogue.    thehill.com/blogs/blog-briefing-room/news/228795-obama-raised-35m-from-private-equity-in-2008
The Emergence of Fascism as a Popular Mass Movement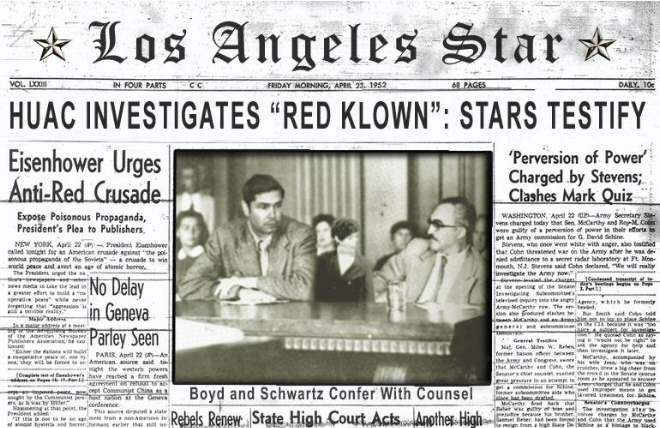 May 26, 1938, The House UnAmerican Activities Committee opened its First Meeting
Spy versus Spy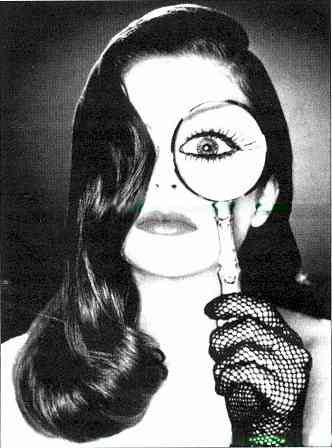 More Military Spies Last month, Director of National Intelligence James Clapper and Secretary of Defense Leon Panetta announced the creation of a new U.S. espionage agency: the Defense Clandestine Service, or DCS. DCS is expected to expand the Pentagon's espionage personnel by several hundred over the next few years, while reportedly leaving budgets largely unchanged. The news nonetheless surprised some observers in Washington because the move appeared, at least initially, to be a direct challenge to the Central Intelligence Agency, whose National Clandestine Service leads the country's spy work overseas. Then came a second surprise: former CIA officers and other intelligence experts started applauding. The question is why.   www.foreignaffairs.com/articles/137649/jennifer-sims/more-military-spies?cid=nlc-this_week_on_foreignaffairs_co-052412-more_military_spies_2-052412
Remember: The AFL-CIO, the National Endowment for Democracy, and Venezuela The AFL-CIO's "Solidarity Center" (formally known as the American Center for International Labor Solidarity or ACILS) was actively involved in bringing together the leadership of the right-wing Confederation of Venezuelan Workers (CTV) and that of the business community FEDCAMARAS (along with at least some of the leaders of the Catholic Church) just prior to the April 2002 coup attempt that briefly deposed the democratically-elected President Hugo Chavez. This I reported last year in the April 2004 issue of Labor Notes (www.labornotes.org/archives/2004/04/articles/e.html. (For this put in the larger context of AFL-CIO foreign policy, see my May 2005 article in Monthly Review at www.monthlyreview.org/0505scipes.htm.)   www.thirdworldtraveler.com/Labor/SolidarityCtr_AFL_Venez.html
US Ally Pakistan Jails CIA bin Laden Asset (for one helluva long time) A Pakistani doctor who helped the Central Intelligence Agency pin down Osama bin Laden's location under the cover of a vaccination drive was convicted on Wednesday of treason and sentenced to 33 years in prison, a senior official in Pakistan said.    www.nytimes.com/2012/05/24/world/asia/doctor-who-helped-find-bin-laden-given-jail-term-official-says.html?_r=1&emc=tnt&tntemail1=y
Obamagogue Fights in Court to Keep Torture Secret  (at least Dirty Harry was reprimanded) The Obama administration has added to its string of victories in a tawdry pursuit — making overly expansive claims of secrecy and executive power to deny full disclosure of torture and other abuses of prisoners committed during the George W. Bush administration.   A three-judge panel of the United States Court of Appeals for the Second Circuit in New York has upheld the administration's claim that cables describing the Central Intelligence Agency's use of waterboarding and a photograph of a "high value" detainee, Abu Zubaydah, taken during the time he was subjected to repeated waterboarding, are exempt from disclosure under the Freedom of Information Act, or FOIA.   www.nytimes.com/2012/05/25/opinion/a-court-covers-up.html?_r=1&emc=tnt&tntemail1=y
Hack Changes Hats, NLRB to AFL Craig Becker, the former embattled member of the National Labor Relations Board, will become co-general counsel of the A.F.L.-C.I.O., the labor federation announced on Tuesday.    www.nytimes.com/2012/05/23/business/craig-becker-appointed-to-afl-cio-role.html?emc=tnt&tntemail0=y
The Magical Mystery Tour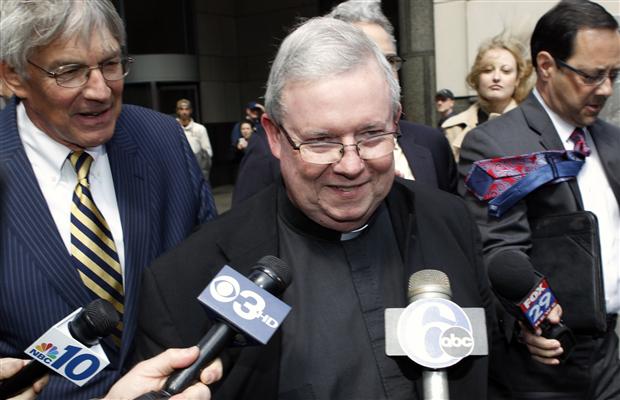 Philly Priest: Of course We Covered up Our Rapes. It was My Job, by God. A priest who assisted Monsignor William Lynn investigate clergy sex abuse claims testified Tuesday that it was not the archdiocese's policy to contact law enforcement or other victims of abuse.
"Our legal counsel said there was not a requirement to report," Monsignor Michael McCulken told jurors.
The defense called its first three witnesses Tuesday in the child sexual abuse and conspiracy trial of two Philadelphia priests, after the prosecution rested last week.
On trial are the Rev. James Brennan, who is accused of the attempted rape of a 14-year-old, and Monsignor William Lynn, who is accused of knowingly allowing dangerous priests to continue in the ministry in roles in which they had access to children.  Lynn is the first high-ranking church figure charged with child endangerment for allegedly shuffling predator priests from parish to parish.
Defrocked priest Edward Avery was due to also go on trial with Brennan and Lynn, but pleaded guilty in March to involuntary sexual deviate sexual intercourse after admitting to sexually assaulting a 10-year-old altar boy during the 1998-1999 school year at St. Jerome Parish.
Lynn, who was the secretary for clergy under former Philadelphia Archbishop Cardinal Anthony Bevilacqua, is accused of knowingly allowing Avery and Brennan access to children despite allegations of sexual abuse of minors. From 1992 until 2004, Lynn was responsible for investigating reports that priests had sexually abused children.
Both Brennan and Lynn have pleaded not guilty.
Also taking the witness stand was Monsignor William Beisel, who was Lynn's assistant from 1993-1994. Beisel and Lynn drafted an infamous list of 35 priests suspected of sexually abusing children
Beisel told jurors that he and Lynn reviewed the files of priests accused of sexual misconduct to draft the list.
"We did this after 5 o'clock. It seemed like forever, but took about two weeks," he said. "I was happy the project was over."
The list was later found inside a locked safe that was drilled open in 2006. Still, the list of 35 Catholic priests accused or found guilty of sexual misconduct, plus a memo ordering the shredding of the list of priests plus other personnel documents, did not come to light until February.
Although Beisel remembered penning the list, he confirmed for jurors that he told the grand jury in 2004, "I don't recall seeing a priest that was guilty of sexual misconduct." articles.cnn.com/2012-05-22/us/us_pennsylvania-priests-abuse_1_sexual-misconduct-defrocked-priest-sexual-abuse?_s=PM:US
So Long