Saturday, April 28th, 2012
We Say Fightback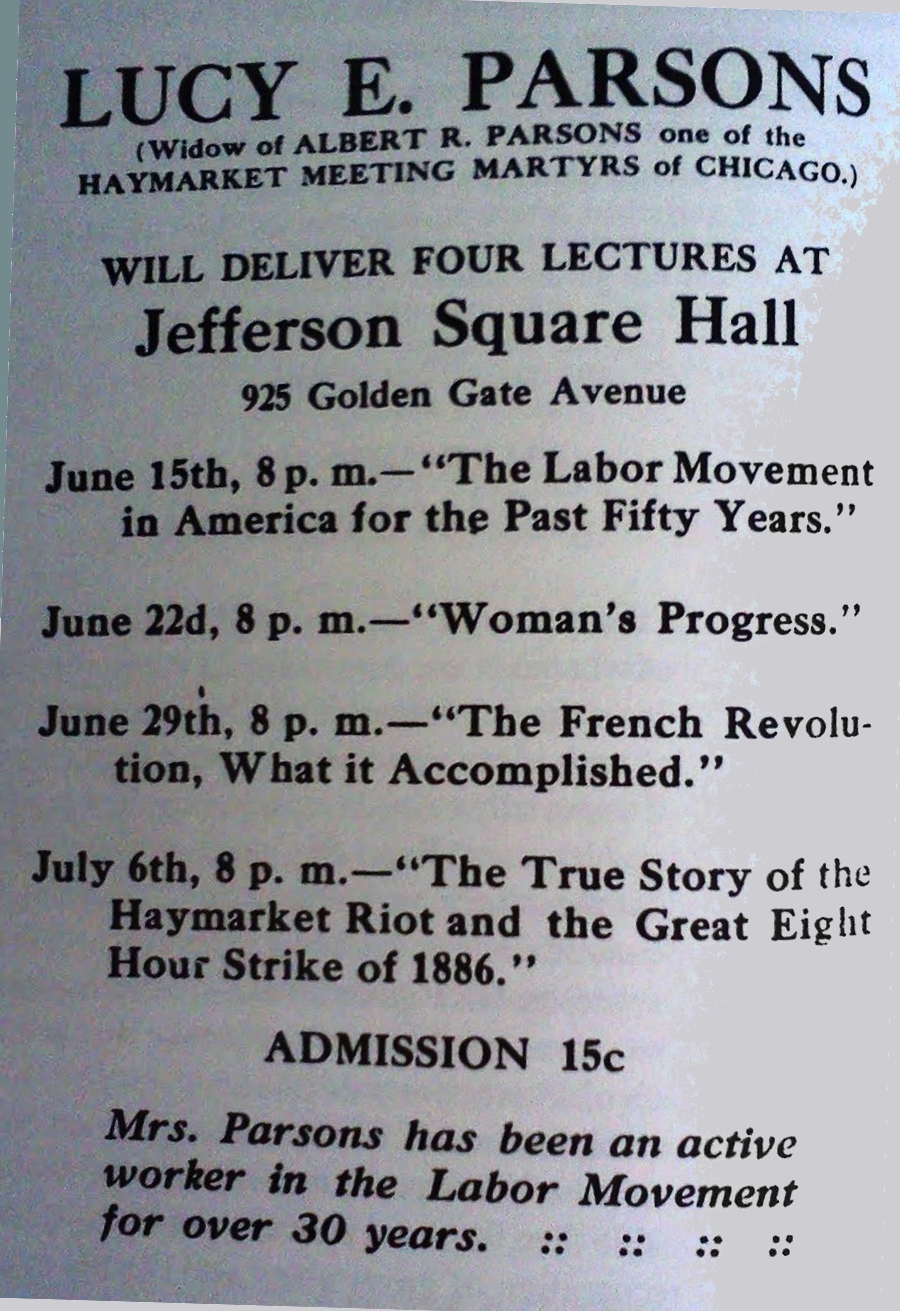 Hundreds of Detroit Youth Walkout from Schools and Start Freedom Schools Two of 100 Detroit Public Schools students suspended for walking out of school to protest district-wide downsizing and to demand a better education started a "Freedom School" on Friday, across the street from their high school.
Raychel Gafford and Freddie Burse, students at Western International High School, were each suspended for five days after they and 98 other students walked out of school on Wednesday and into nearby Clark Park in southwest Detroit.
The students said they were protesting the impending closure of Southwestern High School and inequitable conditions at schools, including overcrowded classrooms, inadequate textbooks and supplies, and what they describe as "low expectations" from teachers on their academic futures.
Gafford said the Freedom School is for all suspended students and will offer courses on several subjects, including social justice, hip-hop music and poetry workshops taught by community members, including a pair of university professors.   www.detroitnews.com/article/20120427/SCHOOLS/204270424/1026/schools/Two-suspended-DPS-students-start-Freedom-School-
What We Can Do From Afar in Solidarity With Detroit Youth Dear Friends,
We need your help right away.
On Wednesday, April 25 in Detroit, hundreds of Western International
High School students walked out in solidarity with fellow students
from nearby Southwestern High School to protest the state-imposed
Emergency Manager's decision to shut down Southwestern at the end of
the school year.
(www.detroitnews.com/article/20120426/METRO01/204260493/1026/
schools/180-Detroit-high-school-students-suspended-after-protesting-
closures).
Students from both schools gathered peacefully in Clark Park in a
jubilant speak out and celebration of their demand for quality
education for all Detroit students.
Today at least 100 students (possibly more than 180) at Western
International High School and 20 students at Southwestern were
suspended-some for up to ten days-for the walk out. A large
proportion of those suspended are Latino, in a city where the
immigrant population is under constant assault over status issues.
Many of the youth and their families are fearful for what the near
term future will bring.
Consistent with their demand to receive a quality, relevant education,
students from both schools are forming the Southwest Detroit Freedom
School in Clark Park, which holds its first class this morning at
10:55 a.m. (consistent with the time of their joint walkouts).
(www.facebook.com/groups/390675970977100/?ref=ts#!/groups/
390675970977100/members/)
The students are now asking all of us, as their allies, to contact the
following Detroit Public Schools officials immediately to demand:
(1) that the suspensions of the Southwestern and Western International
High School students be rescinded;
(2) that public schools be kept open; and
(3) that spaces are created for students, families, and community
members to have legitimate dialogue about decisions concerning their
schools.
Roy S. Roberts, Emergency Manager, Detroit Public Schools
Phone: (313) 870-3772
Fax: (313) 870-3726
Steve Wasko, DPS Chief Communications Officer
steven.wasko@detroitk12.org
Phone: (313) 873-4892
Fax: (313) 873-4565
Karen Ridgeway, DPS Superintendent of Academics
karen.ridgeway@detroitk12.org
Phone: (313) 576-0050
Fax: (313) 873-6446 Please share and forward this message broadly.
Best,
Tom Pedroni
The Detroit Freedom School Facebook Page www.facebook.com/groups/390675970977100/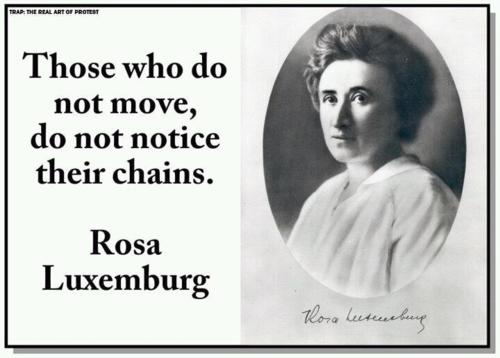 More on Detroit Suspensions (schools closed by civil strife are superior to open, normal, schools) Between 100 and 180 students were suspended Thursday for walking out of Western International High School to protest school closures and school conditions .
"Their cellphones were taken from them and messages and numbers were gone through by security. The police deleted numbers and messages from the students' phones," Detroit Board of Education member Elena Herrada said in an email.
Herrada said about 180 students were suspended and the suspensions range from one day to two weeks.
DPS spokesman Steve Wasko said about 100 students were suspended for five days. He wasn't immediately able to verify Thursday night if student phones were checked as part of school policies.  www.detroitnews.com/article/20120426/METRO01/204260493/1026/schools/180-Detroit-high-school-students-suspended-after-protesting-closures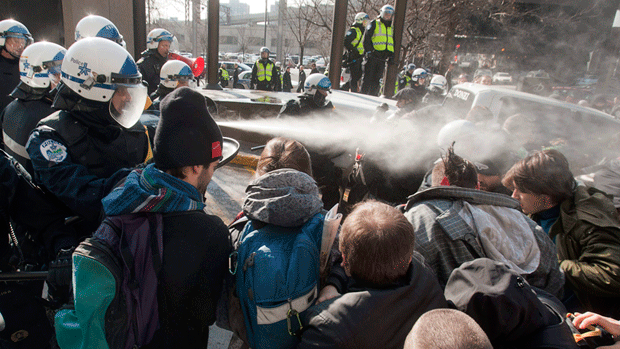 Montreal Students' Uprising Still Solid and Growing Despite Fascist Repression  (photo essay) www.cbc.ca/news/interactives/montreal-protest/
Why No News of the Quebec Uprisings? So, why haven't you heard about this yet?
While the Quebec student strike is comparable in scale to student movements in Europe and Latin America, it is entirely unique in the context of Canada and the continental United States, which makes the absence of media coverage outside the province puzzling at best and disturbing at worst. As the veteran Canadian activist Judy Rebick observed in a recent rabble.ca column, "it is incredible that there has been almost no coverage of this extraordinary uprising of young people in Quebec in English Canada,"   chronicle.com/blogs/brainstorm/the-biggest-student-uprising-youve-never-heard-of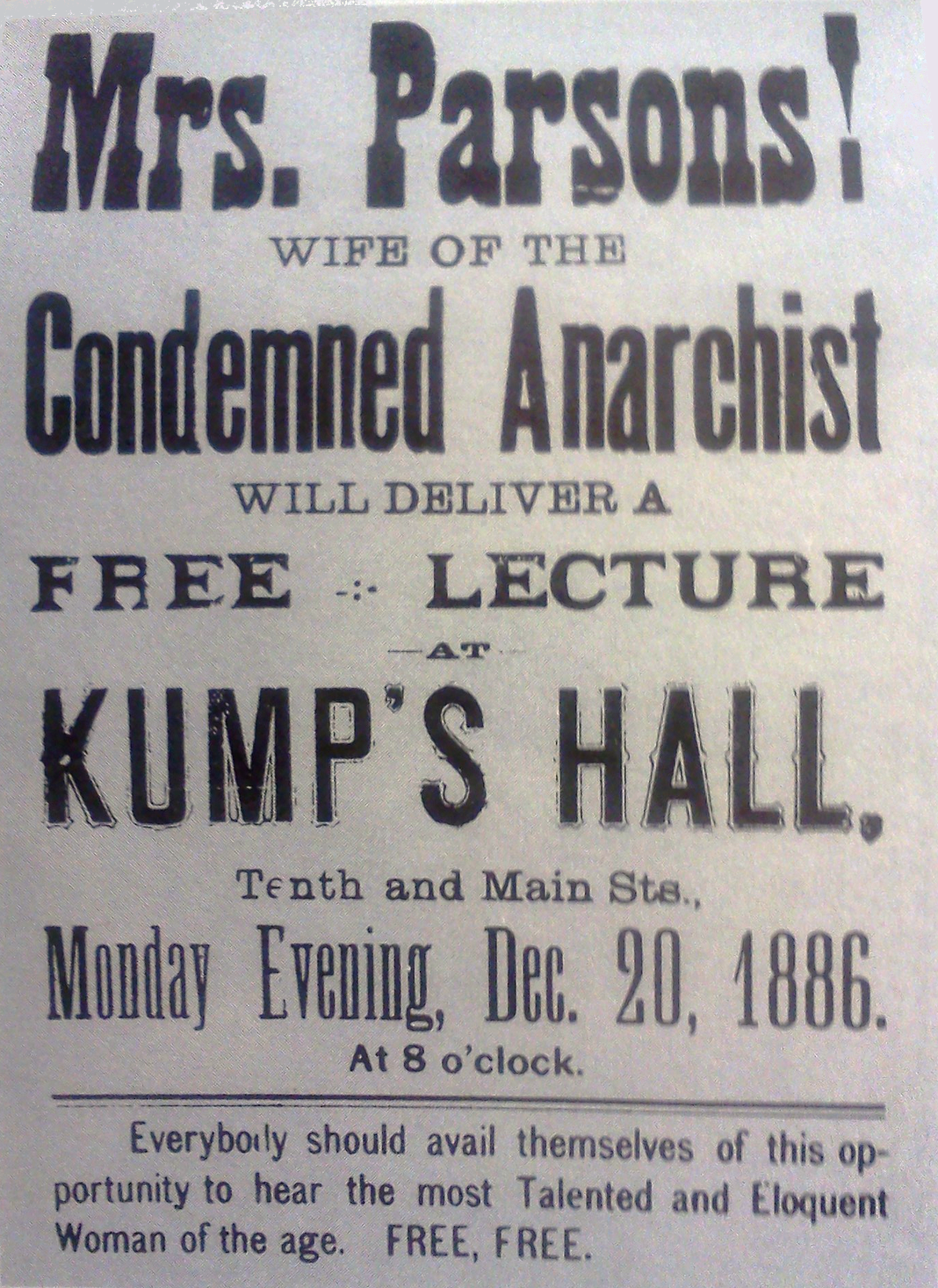 Bay Area Nurses Plan Mayday Strike
HOSPITAL CHAIN'S DEMAND FOR OVER 100 CUTS IN CARE, RN STANDARDS WHILE AMASSING HUGE PROFITS PROMPTS THIRD ONE-DAY RN STRIKE
With the wealthy Sutter Health corporation continuing to demand more than 100 sweeping reductions in patient care and nurses' standards and workplace conditions, registered nurses at eight Northern California Sutter hospitals will hold a one-day strike May 1, the California Nurses Association/National Nurses United announced today.
Some 4,500 RNs are affected by the planned walkout, which will occur at Alta Bates Summit Medical Center facilities in Berkeley and Oakland, Mills-Peninsula Health Services hospitals in Burlingame and San Mateo, Eden Medical Center in Castro Valley, San Leandro Hospital, Sutter Delta in Antioch, Sutter Solano in Vallejo, Novato Community Hospital, and Sutter Lakeside.
Despite making over $4 billion in profits since 2007, and handing its chief executive Pat Fry a 215 percent pay hike to over $4 million a year, Sutter is demanding huge cuts for its RNs, many of which would pose risks to patient safety. Since the last strike in December, the corporate chain has refused to modify its massive call for cuts, and at several hospitals imposed reductions in standards for nurses and their families.
"As an RN at Sutter Delta Medical Center, I feel I need to go on strike for the safety of my patients," said Sutter Delta RN Amy Black. "The medical center is attempting to take away sick leave, vacation time, and education time which effectively forces me to come to work sick, stressed, and not up to date on the latest advancements of my profession."  http://www.indybay.org/newsitems/2012/04/23/18711960.php
Beat The Tests–Post them to the Net Photos of California Standards Tests and the state's high school exit exam are showing up on sites such as Facebook and Twitter. The photos could lead to scores being invalidated for entire schools or prevent the state from using certain tests.   In the worst-case scenario, the photos could lead to invalidating test scores for entire schools or prevent the state from using certain tests. For now, officials have warned school districts to heighten test security and investigate breaches. Students are not allowed to have access to cellphones or other devices that can take pictures when the tests are administered.  www.latimes.com/news/local/la-me-0428-test-cheating-20120428,0,44798.story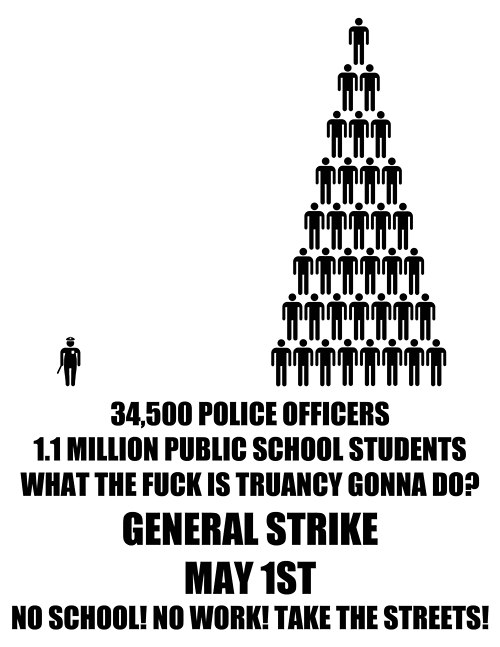 The Little Red Schoolhouse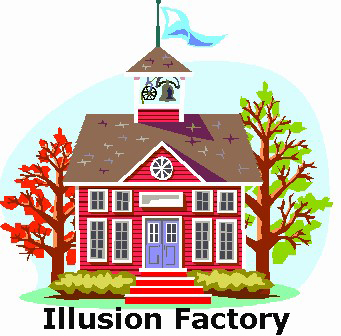 How To Tell A Human Test Scorer from A Zombie Robot? Impossible! How to tell a Teacher who only teaches to test from a Zombie Robot? The Zombie Robot will soon be Paid more. Mark Shermis, dean of the College of Education at the University of Akron, collected more than 16,000 middle school and high school test essays from six states that had been graded by humans. He then used automated systems developed by nine companies to score those essays.
Computer scoring produced "virtually identical levels of accuracy, with the software in some cases proving to be more reliable," according to a University of Akron news release.
"A Win for the Robo-Readers" is how an Inside Higher Ed blog post summed things up.
For people with a weakness for humans, there is more bad news. Graders working as quickly as they can — the Pearson education company expects readers to spend no more than two to three minutes per essay— might be capable of scoring 30 writing samples in an hour.   www.nytimes.com/2012/04/23/education/robo-readers-used-to-grade-test-essays.html?_r=3&emc=eta1
Philly Closes 40 schools. Who cares? In what should be the biggest story of the week, the city of Philadelphia's school system announced Tuesday that it expects to close 40 public schools next year and 64 by 2017. The school district expects to lose 40% of current enrollment to charter schools, the streets or wherever, and put thousands of experienced, well qualified teachers, often grounded in the communities where they teach, on the street.
Ominously, the shredding of Philadelphia's public schools isn't even news outside Philly. This correspondent would never have known about it save for a friend's Facebook posting early this week. Corporate media in other cities don't mention massive school closings, whether in Chicago, Atlanta, NYC, or in this case Philadelphia, perhaps so people won't have given the issue much deep thought before the same crisis is manufactured in their town. Even inside Philadelphia the voices of actual parents, communities, students and teachers are shut out of most newspaper and broadcast accounts. thetrialbyfire.org/2012/04/25/why-isnt-closing-40-philadelphia-public-schools-national-news-where-is-the-black-political-class/
More on Atlanta Big Test Cheats and those Blue Ribbon Schools Among the highest honors bestowed by the U.S. Department of Education is the National Blue Ribbon School Award, which is based in large part on substantial increases in standardized test scores. An analysis by The Atlanta Journal-Constitution found that 27 of 605 public elementary and middle schools honored in 2009, 2010 and 2011 won despite statistically improbable gains in the five previous years.
The gains are measured as standard deviations above the mean score increase in each school's state.
These schools had at least one class – an entire group of fourth-graders, for example – that improved by at least three standard deviations in one year. The odds of such a gain are one in 741. The odds of a gain of four standard deviations are one in 31,574. The odds of a gain of five standard deviations are one in 3,486,914. Gains of more than six standard deviations are infinitesimal and are considered virtually impossible.  www.ajc.com/news/list-of-blue-ribbon-1424560.html
The International Hot War of the Rich on the Poor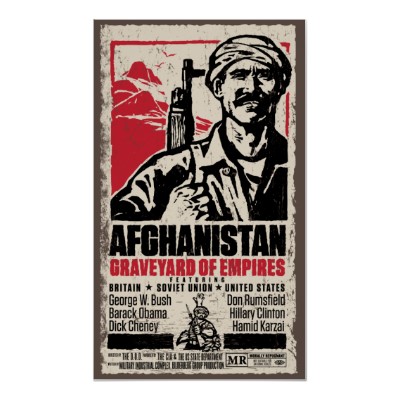 " All this should be compared with numerous references by Marx and Engels to the example of the British labor movement, showing how industrial "property" leads to attempts "to buy the proletariat" (Briefwechsel, Vol. 1, p. 136).[3] to divert them from the struggle; how this prosperity in general "demoralizes the workers" (Vol. 2, p. 218); how the British proletariat becomes "bourgeoisified"—"this most bourgeois of all nations is apparently aiming ultimately at the possession of a bourgeois aristocracy and a bourgeois proletariat alongside the bourgeoisie" Chartists (1866; Vol. 3, p. 305)[4]; how the British workers' leaders are becoming a type midway between "a radical bourgeois and a worker" (in reference to Holyoak, Vol. 4, p. 209); how, owning to Britain's monopoly, and as long as that monopoly lasts, "the British workingman will not budge" (Vol. 4, p. 433) www.marxists.org/archive/lenin/works/1914/granat/ch05.htm
Still Secret Deal Handcuffs US to Corrupt Afghan Government for Ten Years After months of negotiations, the United States and Afghanistan completed drafts of a strategic partnership agreement on Sunday that pledges American support for Afghanistan for 10 years after the withdrawal of combat troops at the end of 2014.   ..The agreement came despite a series of setbacks in Afghan-American relations, including the burning of Korans, the massacre of 16 civilians attributed to a lone Army sergeant, and the appearance of grisly photos of American soldiers posing with the body parts of Afghan insurgents.   www.nytimes.com/2012/04/23/world/asia/us-and-afghanistan-reach-partnership-agreement.html?_r=4&pagewanted=1&ref=global-home
US To Increase Drone Strikes In Yemen The White House has given the Central Intelligence Agency and the Pentagon broader authority to carry out drone strikes in Yemen against terrorists who imperil the United States, reflecting rising concerns about the country as a safe haven for Al Qaeda, a senior administration official said Wednesday night.   www.nytimes.com/2012/04/26/world/middleeast/us-to-step-up-drone-strikes-inside-yemen.html?_r=2&emc=tnt&tntemail1=y
US Fears China's Military as all Sides Prep for WW3 NO MATTER how often China has emphasised the idea of a peaceful rise, the pace and nature of its military modernisation inevitably cause alarm. As America and the big European powers reduce their defence spending, China looks likely to maintain the past decade's increases of about 12% a year. Even though its defence budget is less than a quarter the size of America's today, China's generals are ambitious. The country is on course to become the world's largest military spender in just 20 years or so (see article).
Much of its effort is aimed at deterring America from intervening in a future crisis over Taiwan. China is investing heavily in "asymmetric capabilities" designed to blunt America's once-overwhelming capacity to project power in the region. This "anti-access/area denial" approach includes thousands of accurate land-based ballistic and cruise missiles, modern jets with anti-ship missiles, a fleet of submarines (both conventionally and nuclear-powered), long-range radars and surveillance satellites, and cyber and space weapons intended to "blind" American forces. Most talked about is a new ballistic missile said to be able to put a manoeuvrable warhead onto the deck of an aircraft-carrier 2,700km (1,700 miles) out at sea.  China says all this is defensive, but its tactical doctrines emphasise striking first if it must. Accordingly, China aims to be able to launch disabling attacks on American bases in the western Pacific and push America's carrier groups beyond what it calls the "first island chain", sealing off the Yellow Sea, South China Sea and East China Sea inside an arc running from the Aleutians in the north to Borneo in the south. Were Taiwan to attempt formal secession from the mainland, China could launch a series of pre-emptive strikes to delay American intervention and raise its cost prohibitively.   www.economist.com/node/21552212
Runup to War, US redesigns Defense Department Intelligence (sic) Services The Pentagon is revamping its spy operations to focus on high-priority targets like Iran and China in a reorganization that reflects a shift away from the war zones of Iraq and Afghanistan that have dominated America's security landscape for the past decade.   Under the plan approved last week by Defense Secretary Leon E. Panetta, case officers from the new Defense Clandestine Service would work more closely with counterparts from the Central Intelligence Agency at a time when the military and spy agency are increasingly focused on similar threats.
"It will thicken our coverage across the board," said a senior Defense Department official, who spoke on condition of anonymity to discuss with a small group of reporters on Monday what he called a "realignment" of the military's human espionage efforts.
Case officers from the Defense Intelligence Agency already secretly gather intelligence on a range of global issues — including terrorism and weapons proliferation — typically working out of C.I.A. stations in American embassies and undercover like their C.I.A. counterparts.   www.nytimes.com/2012/04/24/world/asia/defense-department-plans-new-spy-service.html?_r=3&emc=tnt&tntemail1=y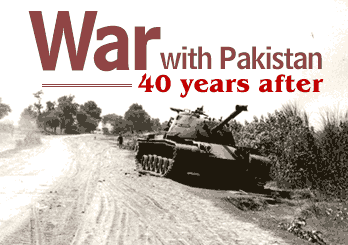 US/Pakistan Talks Break Down –Supply Routes Cut/Aid Halted–who is losing? The first concentrated high-level talks aimed at breaking a five-month diplomatic deadlock between the United States and Pakistan ended in failure on Friday over Pakistani demands for an unconditional apology from the Obama administration for an airstrike. The White House, angered by the recent spectacular Taliban attacks in Afghanistan, refuses to apologize.    The Obama administration's special envoy to Afghanistan and Pakistan, Marc Grossman, left the Pakistani capital Friday night with no agreement after two days of discussions aimed at patching up the damage caused by the American airstrikes last November that killed 24 Pakistani soldiers on the Afghanistan border.
Both sides insist that they are now ready to make up and restore an uneasy alliance that at its best offers support for American efforts in Afghanistan as well as the battle against some extremist groups operating from Pakistan. The administration had been seriously debating whether to say "I'm sorry" to the Pakistanis' satisfaction — until April 15, when multiple, simultaneous attacks struck Kabul and other Afghan cities.
"What changed was the 15th of April," said a senior administration official.
American military and intelligence officials concluded the attacks came at the direction of a group working from a base in North Waziristan in Pakistan's tribal belt: the Haqqani network, an association of border criminals and smugglers that has mounted lethal attacks on foreign forces in Afghanistan. That confirmed longstanding American mistrust about Pakistani intentions — a poison that infects nearly every other aspect of the strained relationship. That swung the raging debate on whether Mr. Obama or another senior American should go beyond the expression of regret that the administration had already given, and apologize.    www.nytimes.com/2012/04/28/world/asia/talks-between-us-and-pakistan-fail-over-airstrike-apology.html?_r=1&ref=global-home
The International Economic War of the Rich on the Poor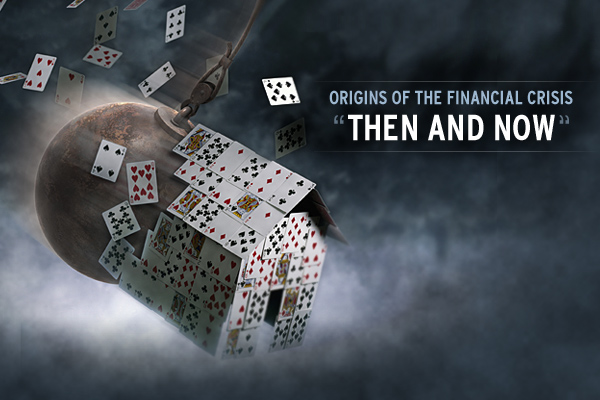 50 Lehman Pig Bosses Stole $700 million before Collapse  (Good old Doc Gullotine!) Less than a year before the 2008 collapse of Lehman Bros. plunged the global economy into a terrifying free fall, the Wall Street firm awarded nearly $700 million to 50 of its highest-paid employees, according to internal documents reviewed by The Times.
The documents, which were among the millions of pages submitted in Lehman's bankruptcy, show the list of top earners each were pledged $8 million to $51 million in cash, stock and other compensation. How much, if any, of the stock was cashed in before the bankruptcy wiped out its value couldn't be determined.
Still, the rich pay packages for so many people raised eyebrows even among compensation experts and provided fresh evidence of the money-driven Wall Street culture that was blamed for triggering the financial crisis.
"Many people are going to be stunned at how well some people were being paid," said Brian Foley, an executive compensation expert in White Plains, N.Y. "This wasn't a matter of five or six people being paid a lot."   www.latimes.com/business/la-fi-compensation-20120427,0,6481155.story
CBS Video: The Case Vs Lehman Bros news.yahoo.com/1-2-graduates-jobless-underemployed-140300522.html
So Long, Old Jobs Initial claims for state unemployment benefits dropped by 1,000 to 388,000, the Labor Department said on Thursday.
"This was a disappointing number and offers more evidence that the labor market continues to lose traction," said Joe Manimbo, an analyst at Western Union Business Solutions.
Economists polled by Reuters had expected new jobless claims to fall to 375,000.   www.nytimes.com/2012/04/27/business/economy/us-jobless-claims-remain-near-3-month-high.html?emc=tnt&tntemail0=y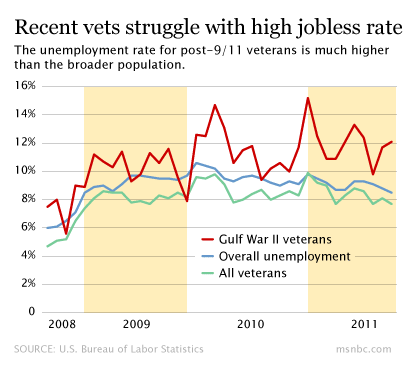 Welcome Home Vets! But apply for that job somwhere else Iraq, rejection is a special ordeal. Veterans' advocacy groups, and many unemployed veterans, say civilian employers don't always appreciate veterans' skills and maturity. They point out that this is the first generation of employers who have no widespread military experience and thus no inherent appreciation for what the institution can provide.
Further, the increased military and media attention given topost-traumatic stress disorderand traumatic brain injury has had the effect of stigmatizing veterans, advocates say. Some employers fear that soldiers diagnosed with these conditions are prone to violence or instability.
The unemployment rate for veterans of Afghanistan and Iraq is 10.3%, according to the Bureau of Labor Statistics. For veterans age 24 and under, the rate is 29.1%, or 12 points higher than for civilians the same age. That compares with 8.2% unemployment nationally, and 7.5% for all veterans.
A survey this year by the advocacy group Iraq and Afghanistan Veterans of America found that a quarter of its members could not find a job to match their skill level, and half said they did not believe employers were open to hiring veterans.      www.latimes.com/news/nationworld/iraq/complete/la-na-vets-unemployed-20120426,0,2627227.story
Got that BA? How Nice! Maybe Walmart will Like you The college class of 2012 is in for a rude welcome to the world of work.
A weak labor market already has left half of young college graduates either jobless or underemployed in positions that don't fully use their skills and knowledge.
Young adults with bachelor's degrees are increasingly scraping by in lower-wage jobs — waiter or waitress, bartender, retail clerk or receptionist, for example — and that's confounding their hopes a degree would pay off despite higher tuition and mounting student loans.
An analysis of government data conducted for The Associated Press lays bare the highly uneven prospects for holders of bachelor's degrees.
Opportunities for college graduates vary widely.
While there's strong demand in science, education and health fields, arts and humanities flounder. Median wages for those with bachelor's degrees are down from 2000, hit by technological changes that are eliminating midlevel jobs such as bank tellers. Most future job openings are projected to be in lower-skilled positions such as home health aides, who can provide personalized attention as the U.S. population ages.   news.yahoo.com/1-2-graduates-jobless-underemployed-140300522.html
For Black People in S. LA, the Job Climate is worse than in '92 Median income, when adjusted for inflation, is lower. Many middle-class blacks have fled in search of safer neighborhoods and better schools.
And the unemployment rate, which was bad at the time of the riots, has reached even more dire levels. In two areas of South Los Angeles — Florence Graham and Westmont — unemployment is almost 24%. Back in 1992, it was 21% in Florence Graham and 17% in Westmont   www.latimes.com/business/la-fi-black-unemployment-20120428,0,4285270.story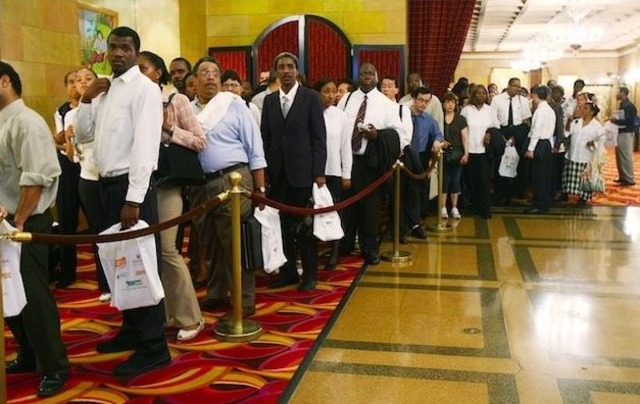 China's Social Fascist Bosses Face Legitimacy Crisis (withdrawing the mandate from heaven) On the day that former Chongqing boss Bo Xilai was removed from all his Chinese Communist Party posts and his wife announced to be a murder suspect, a mob of at least 10,000 people took over the streets of one of the municipality's distant districts.
The crowds hurled rocks at security officers and smashed or set fire to more than a dozen police cars before reinforcements arrived to lock things down.
The chaos was not sparked by Bo's dismissal. Instead, public anger had exploded about reductions in medical insurance and social security after the merger of two of Chongqing's districts.
The rioting of April 10 and 11, however, provided a stark reminder of the peril the Communist Party confronts as the scandal surrounding Bo grows ever deeper.
Many Chinese already have little or no trust in local officials and their allies, who they often believe are corrupt, venal and, at times, murderous. Should they come to believe the same about national figures, then the careful dance that takes place whenever there is unrest in China _ people pinning hopes on intervention from the central government _ could lose its footing.
In a nation known for reliance on police state tactics, it's difficult to predict what might follow.    www.mcclatchydc.com/2012/04/20/146204/in-bo-xilai-scandal-chinas-national.html
China Captures the Earth Today, China produces more than 90 percent of the global supply of rare earths but sits on just about one-third of the world's reserves of the elements — with the rest scattered from the United States (13 percent) to Australia (5 percent). That was not always the case. A few decades ago, the United States led production, primarily through a large mine in California owned by the mining firm Molycorp. But as California's environmental regulations tightened in the 1990s, costs rose and profits declined, prompting the American industry eventually to shutter.      www.foreignaffairs.com/articles/137602/damien-ma/china-digs-it?cid=nlc-this_week_on_foreignaffairs_co-042612-china_digs_it_3-042612
The Princling and the Red Ferrari that Could revitalize some Red in China As the Chinese capital heaves with speculation over a British businessman's mysterious death, the downfall of a Machiavellian politician and the future of the ruling Communist Party, one incendiary question has been keeping the political classes awake at night: Did he or didn't he drive a red Ferrari?   www.nytimes.com/2012/04/26/world/asia/bo-guagua-tries-to-defuse-sports-car-scandal.html?_r=3&ref=global-home
US Financial Collapse Leads to Reverse Immigration with Mexico (and the remitances?) A four-decade tidal wave of Mexican immigration to the United States has receded, causing a historic shift in migration patterns as more Mexicans appear to be leaving the United States for Mexico than the other way around, according to a report from the Pew Hispanic Center.
It looks to be the first reversal in the trend since the Depression, and experts say that a declining Mexican birthrate and other factors may make it permanent.   www.washingtonpost.com/local/for-first-time-since-depression-more-mexicans-leave-us-than-enter/2012/04/23/gIQApyiDdT_story.html
Spain–Not Attacking Workers and Students and the Poor Enough–downgraded Since the onset of the debt crisis in Europe more than two years ago, defenders of the currency union have stuck to a basic argument: if the euro zone's weaker economies would only keep pursuing policies of austerity, even as growth collapsed and job losses mounted, they would be rewarded by investors more willing to buy their bonds.
Yes, the social cost would be high, but over the long term, these economies would benefit from the lower interest rates that can come with the seal of approval from global bond investors. Or so goes the argument.
That approach, though, has failed in Greece, Ireland and Portugal. And now it is being severely tested in Spain, where the more the governbr /ment promises to cut its budget deficit, the more foreigners are unloading their Spanishbondholdings.
Late Thursday, when Standard & Poor's jumped into the fray by slapping Spanish bonds with a two-notch ratings downgrade,   www.nytimes.com/2012/04/28/business/global/28iht-euro28.html?_r=1&emc=tnt&tntemail0=y
Patrick Bond on the Sellout ANC Government's Financial Scams Pretoria can no longer remain in denial about South Africa's glaring economic HIV+ status, what with our regular breakouts of full-blown financial AIDS, in a world featuring the collapse of so many sickly economies. Indeed, the rampaging plague will infect many more countries now that the IMF has an additional $430 billion to jet around the world with, thanks to careless finance ministers like our Pravin Gordhan.
Three years ago, his predecessor Trevor Manuel was responsible for lobbying the world to grant the IMF a $500 billion capital boost, aimed at firming up world finance after the 2008 melt. Now the banksters' pimps are back for more, and even the BRICS bloc – Brazil, Russia, India, China and South Africa – were asked to fork out another $100 billion. Gordhan is on record supporting the bailout, even though the other BRICS haven't yet paid a cent.
For once in his life, Australian media baron Rupert Murdoch spoke for the world's masses when on Monday he tweeted about Britain's contribution: "Govt sending IMF another £10bn to the euro. Must be mad. Not even US or China chipping in."    www.counterpunch.org/2012/04/24/south-africas-dangerously-unsafe-financial-intercourse/
Euro? Schmero. The Dutch prime minister, Mark Rutte, announced the resignation of his coalition government on Monday after its partners failed to agree on austerity measures, leaving the Netherlands with a messy leadership vacuum at a time of anxiety about the euro.      www.nytimes.com/2012/04/24/world/europe/dutch-governing-coalition-resigns-after-failing-to-pass-austerity-budget.html?_r=2&emc=tnt&tntemail0=y
Solidarity Fornever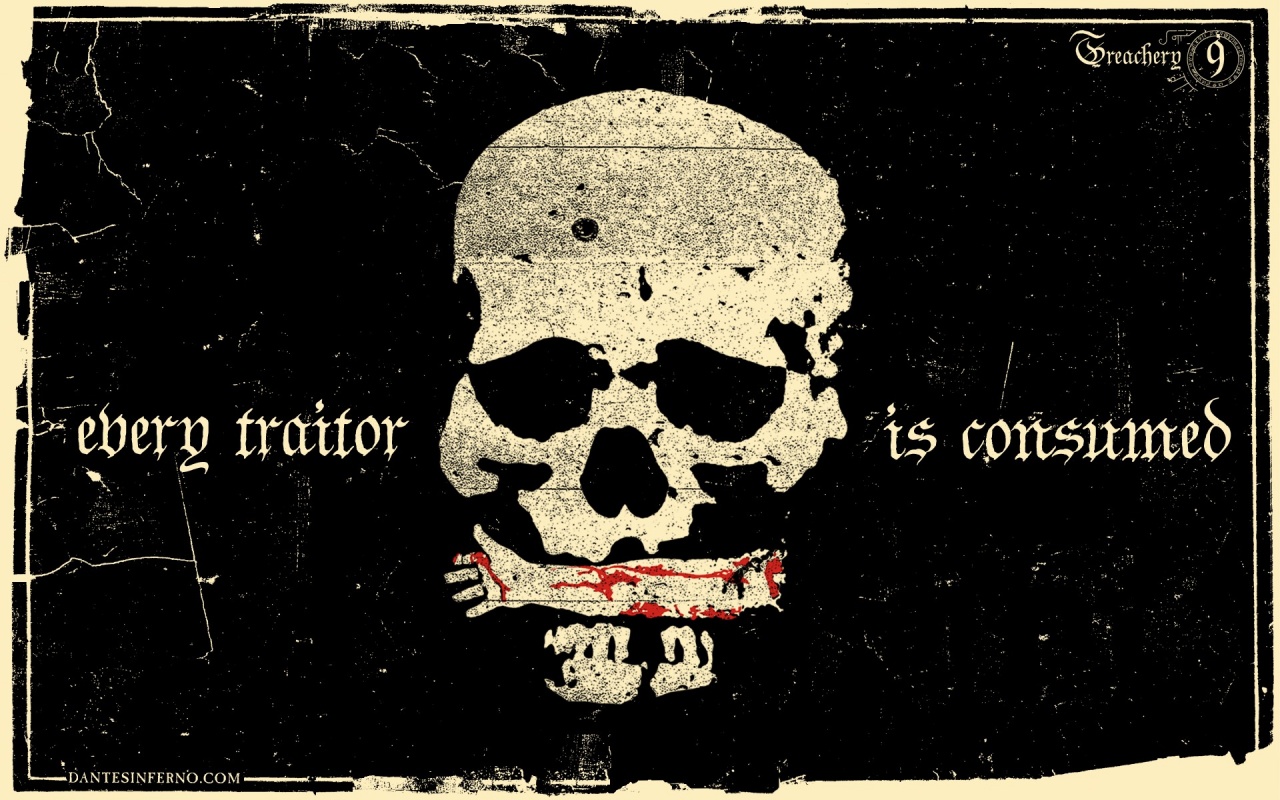 Union Bosses Unite with Big Boss To Force Concessions on Faculty
Dear Southwestern Staff and Faculty Members:
I am writing to you on behalf of your employment representative group leaders and your executive management team. SCEA President Andy MacNeill, CSEA President Bruce MacNintch, Confidential Representative Kim Rader, SCCDAA President Aaron Stark, your Vice Presidents and I are joining together to reach out to employees, providing clarification and support for the Big Table proposal you are preparing to ratify.
The proposal before us is a 5% pay reduction for one year. The proposal is based on the need to reduce $5.6 million in ongoing expenses from our general fund accounts (this is based on maintaining step and column advancements). The salary reductions will cover $3.1 million of this amount. The remaining $2.5 million reduction will come from reserves, overload/part-time budget and supply budget reductions. This is a ONE YEAR solution. Every employee of this district will participate. This includes all Governing Board members, your Superintendent/President, your Vice Presidents, and all hourly and other non-contract employees.
Discussions taking place in forums, via email, and in other venues demonstrate the need for more information and clarification of decisions. It is imperative that all of us have accurate information in order to take the most informed decision.
Please understand there is no other proposal on the table. Your leadership worked tirelessly, in cooperation with all units, to reach a solution that was EQUITABLE and honored our common value of PRESERVING JOBS. No solution will ever be equal in the strictest sense of the term. However, our leaders need to be recognized and commended for having developed a solution that is as equitable as possible given that each unit has different types of employment structures, such as different calendars, hours, vacation pay, etc.
There has been considerable discussion of why different types of reductions could not be preferable. Our negotiation leadership teams reviewed and debated dozens of solutions. Every alternative proposal that I have heard in discussion this week was brought to the Big Table. There was extensive and robust discussion for each and every strategy presented. Over 700 cumulative hours were spent at the Big Table. The rationale for opting out of other types of reductions is complex. You are urged to communicate directly with your unit representatives for full explanations of the various reasons why alternative proposals were rejected in favor of the 5% reduction.
Our budgets are extremely complex and we do not know how deep the future cuts for 2012-2013 will be, but we do know that we must find an ongoing adjustment for last year's $5.5 million dollar workload reduction. We also need to remember that we had to absorb an additional $2.4 cut this year (property tax and fees shortfall) as well as absorbing a $1.7 million cut (redevelopment funds). We anticipate an additional workload reduction for next year.
We are proposing that we continue to draw down our reserves, and even will present our Governing Board with a request to reduce our 7% reserve policy to 5%. However, with 85% of our general fund budget allocated to salary and benefits, we simply cannot maintain our value of preserving jobs without reducing salaries.
Equity is a value that we must join together in honoring and preserving. Southwestern College has suffered greatly in the past from divisive acts that have pitted groups against others and have resulted in mistrust and retreats into silo mentality.
What we desperately need at this critical point of time is the will to come together and to resolve this financial challenge as an entire college. We need to resist the temptation of viewing ourselves as independent from our Southwestern brothers and sisters.
This is a pivotal moment in our history. Today's challenge can become an opportunity for us to demonstrate to ourselves, to our students, and to our community that we can address extremely difficult problems as a common body – we can adopt sound solutions – we can trust our elected and appointed unit leaders to represent our specific interests but in a manner that honors the overriding values of the entire college body of employees.
Not to ratify the proposal before you is a choice to relinquish your opportunity to stand together and will certainly result in actions that will directly and very negatively impact each and every one of us – particularly our students.
Many have asked what will happen if we don't ratify? Can we go back to the Big Table and renegotiate? Basically, we do not have time to do this and arrive at a ratified solution in time for a July 1, 2012 implementation. There is an additional concern. Not to ratify this proposal may push some constituencies away from the Big Table process completely.
If this proposal is not ratified, the college will continue to exist, but the decisions of what to cut will be different.
First, all non-contract employment will be reviewed and reduced to as close to zero as possible. These hourly employees and student workers will not be backfilled.
· Second, any non-mandated costs to programs will be reviewed for elimination.
· Third, overload/part-time budgets will be reduced by more than the proposed $1 million. We will review the option of going into stabilization.
· Fourth, all classified, confidential, and management positions, in every division will be reviewed for layoffs.
A combination of these four actions will be employed to arrive at our $5.6 million reduction of ongoing expenses and will be immediately implemented.
What does this mean? Loss of hourly employees and student workers will result in less student and instructional support services, significantly reduced tutoring staff and significant reductions in hours of operation for most services. Cutting non-mandated costs will reduce funding to many student affairs categorical programs. This will have a negative impact on services which we know are fundamental to student success such a matriculation, EOPS, DSS, and others. Cutting overload/part-time budgets by any amount reduces classes for students. The deeper the cuts, the less likely it will be that students will be able to complete their programs of study in a timely manner, if at all at Southwestern. Finally, layoffs will give us financial flexibility but will greatly damage morale, will have a significant and very negative impact on operations in all areas of the college, and will be highly disruptive as bumping rights are honored and staff begins shifting to positions in a manner that does not allow for properly aligning resources with needs.
We have a choice before us. We can show our support for the time, the talent, and the hard work of our leadership teams and support the proposal that they negotiated, TOGETHER, allowing us to keep all our full-time employees and as many part-time/hourly as possible…and further allowing us to have at least a $5 million solution now since we will need to immediately start work next fall to address the 2013-2014 budget….OR we can dismiss the values of equity and employment integrity and proceed into the "Plan B" approach with hourly, program, overload/part-time cuts, coupled with layoffs.
As your Superintendent/President, as your Vice Presidents, as your SCEA, CSEA, Confidential, and SCCDAA leaders, we ask you to carefully consider the impact of your vote. We ask you to join with us and support the 5% proposal. This is a difficult time for us, but this is the very time that we have the opportunity to demonstrate the strength of what it means to be a member of the Southwestern family by showing our support and resolve to work together for the common good of our college, our students, and our community.
Respectfully,
Melinda Nish, Superintendent/President
C.M. Brahmbhatt, Interim Vice President Business and Financial Affairs
Joe Quarles, Interim Vice President Human Resources
Kathy Tyner, Interim Vice President Academic Affairs
Angelica Suarez, Vice President Student Affairs
Andy MacNeill, SCEA President
Bruce MacNintch, CSEA President
Kim Rader, Confidential Representative
Aaron Stark, SCCDAA President
After Quisling Unions Backer Merger, American Airlines Initiates Assault on Workers American Airlines went to court on Monday to ask a bankruptcy judge to void labor agreements with its three unions, though it signaled that the carrier had made progress in talks with one of those unions, representing its mechanics, that might result in fewer job cuts than American initially sought.     www.nytimes.com/2012/04/24/business/american-air-signals-progress-in-union-talks.html?_r=3&emc=tnt&tntemail1=y
Emerging Fascism as a Popular Mass Movement
"Bourgeoisie democracy BREEDS fascism…The more workers place their trust in legalism, in constitutionalism, in bourgeois democracy, the more they make sacrifices to save the existing regime, as the "lesser evil' against the "menace" of fascism, the heavier become the fascist attacks and the more rapid the advance to capitalism. To preach confidence in legalism, in constitutionalism, in the capitalist state, means to invite and guarantee the victory of fascism." R. Palme Dutt, Fascism and Social Revolution, 1935.p49
We Remember Rodney King and the Uprising of April 29
Obamagogue and His Corporate State Grovel For Rich Puppet Masters The Obama campaign may constantly paint presumptive GOP nominee Mitt Romney as the corporate fat cat candidate, but a new fundraising invitation from the president may even break the biggest wallets on Wall Street.
For $75,800, donors can attend the Obama-backed 18th Annual National Women's Issues Conference in Washington. The price tag earns a donor the title of "chairman," special seating, a photo op and special recognition at the conference. [See pictures of Obama's re-election campaign.]
The Sunlight Foundation, which tracks campaign fundraisers, reports it is the highest contribution request it has ever seen.    www.usnews.com/news/blogs/washington-whispers/2012/04/20/obama-asks-donors-for-a-75800-contribution?s_cid=rss:washington-whispers:obama-asks-donors-for-a-75800-contribution
Look! Up in the Air! It is a Bird! A plane! A Drone! Watching You! Documents obtained through the Freedom of Information Act (FOIA) show a disturbingly large interest in drone surveillance within the United States, with a number of city police departments preparing to turn the Obama Administration's favorite weapon of war inward as a tool of mass surveillance.
Included were a list of all public and private entities that have sought authorization for drone flights, and a number of certificates issued to drone manufacturers showing that the domain of military and CIA spies could soon blanket the entire nation.
An indication of how hush-hush this whole thing is, the documents came only after lawsuit by the Electronic Frontier Foundation (EFF) to force the FAA to comply with the FOIA requests.
EFF warned that the drones pose a serious threat to personal privacy, which of course is the whole point since they are surveillance drones. The documents suggest this is a threat the American public will have to deal with sooner rather than later.   english.irib.ir/voj/news/top-stories/item/82449-foia-docs-us-cities-plan-spy-drone-fleets
FBI Refuses to Contact Defendants Victimized by Crooked Crime Lab Justice Department officials have known for years that flawed forensic work might have led to the convictions of potentially innocent people, but prosecutors failed to notify defendants or their attorneys even in many cases they knew were troubled.
Officials started reviewing the cases in the 1990s after reports that sloppy work by examiners at the FBI lab was producing unreliable forensic evidence in court trials. Instead of releasing those findings, they made them available only to the prosecutors in the affected cases, according to documents and interviews with dozens of officials.    www.washingtonpost.com/local/crime/convicted-defendants-left-uninformed-of-forensic-flaws-found-by-justice-dept/2012/04/16/gIQAWTcgMT_story.html
International Terrorist Whoremonger Gang Armed With Uzis Is bigger than we Thought! The U.S. Secret Service is investigating allegations of improper conduct last year by personnel sent to El Salvador that mirror the behavior by employees implicated in the agency's Colombia sex scandal, according to a lawmaker closely tracking the agency's investigations.
But House Homeland Security Committee Chairman Peter T. King (R-N.Y.) cautioned that the new inquiry is just part of the agency's broad investigation into whether agents and officers have interacted with prostitutes in the past.   www.washingtonpost.com/politics/lawmaker-confirms-secret-service-investigating-new-misconduct-allegations/2012/04/26/gIQAztS8iT_story.html
Understanding the Link of Mysticism and Fascism, Hitler's Pope, Abridged edition Long-buried Vatican files reveal a new and shocking indictment of World War II's Pope Plus XII: that in pursuit of absolute power he helped Adolf H itler destroy German Catholic political opposition, betrayed the Jews of Europe, and sealed a deeply cynical pact with a 20th-century devil. emperors-clothes.com/analysis/hitlerspope.htm
Spy versus Spy
Morris Childs, Master Spy, Who Made Fools of the CPUSA while Delivering Moscow's Gold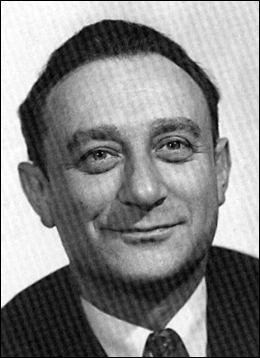 After two years of working his way back into the American Communist fold, Morris was summoned to a meeting where he was instructed to travel to Russia to arrange for financing of the American Communist Party by the Soviets. Traveled to the Soviet Union in April 1958 and met with his old friend Morris Ponomarov who deemed Childs the real United States ambassador. The two devised a plan by which to smuggle Soviet funds into the United States, using Morris' brother Jack as a courier. Over 30 years, the Childs brothers would facilitate the transfer of more than $30 million, which was then disbursed by Morris throughout the United States to different American communist causes (with the FBI, of course, monitoring the activity www.spymuseum.com/pages/agent-childs-morris.html
Pentagon Beefs Up world wide Spy Apparatus (still looking for the moles?) The Pentagon is beefing up its spy service to send several hundred undercover intelligence officers to overseas hot spots to steal secrets on national security threats after a decade of focusing chiefly on the wars in Iraq and Afghanistan.
The move comes amid concerns that the Defense Intelligence Agency, the Pentagon's spy service, needs to expand operations beyond the war zones and to work more closely with the CIA, according to a senior Defense official who spoke on condition of anonymity because he was not authorized to speak publicly about the classified program.
The new Defense Clandestine Service will comprise about 15% of the DIA's workforce. They will focus on gathering intelligence on terrorist networks, nuclear proliferators and other highly sensitive threats around the world, rather than just gleaning tactical information to assist military commanders on the battlefield, the official said.
"You have to do global coverage," the official said.
Some of the new spies thus are likely to be assigned to targets that now are intelligence priorities, including parts of Africa and the Middle East where Al Qaeda and its affiliates are active, the nuclear and missile programs in North Korea and Iran, and China's expanding military.      www.latimes.com/news/politics/la-pn-pentagon-increasing-spy-presence-overseas-20120423,0,6728156.story
Memories of Operation Mockingbird–Pentagon Attacks Reporter Investigating Pentagon A USA TODAY reporter and editor investigating Pentagon propaganda contractors have themselves been subjected to a propaganda campaign of sorts, waged on the Internet through a series of bogus websites.  Fake Twitter and Facebook accounts have been created in their names, along with a Wikipedia entry and dozens of message board postings and blog comments. Websites were registered in their names.
The timeline of the activity tracks USA TODAY's reporting on the military's "information operations" program, which spent hundreds of millions of dollars on marketing campaigns in Iraq and Afghanistan — campaigns that have been criticized even within the Pentagon as ineffective and poorly monitored.   www.usatoday.com/news/washington/story/2012-04-19/vanden-brook-locker-propaganda/54419654/1
O Those Kinky Brits: The Spy in the Bag An inquest held just across the Thames from MI6's headquarters here has brought forth details of the bizarre and lonely death in August 2010 of Gareth Williams, a 31-year-old rising star in supersecret counterterrorism work. He was found in a fetal position, arms crossed on his chest, locked inside a duffel bag resting in an unfilled bathtub at the government flat assigned to him in the upscale Pimlico district of London.
His naked body had been in the bag for a week before it was discovered, so badly decomposed that the police and pathologists have been unable to determine whether he was murdered in what his family's lawyer has suggested to the court was a plot by others skilled in the "dark arts" of spy work.
That theory has played prominently here, with Mr. Williams depicted alternately as a victim of Russian secret service hit men, extremists with Al Qaeda, or a multitude of other potential assassins working in the murky world of espionage who poisoned him with potassium cyanide or an overdose of a powerful sedative drug, GHB, a theory pathologists said could not be effectively tested because of the advanced decomposition.   www.nytimes.com/2012/04/28/world/europe/britain-riveted-in-death-of-spy-gareth-williams.html?_r=1&ref=global-home
The Magical Mystery Tour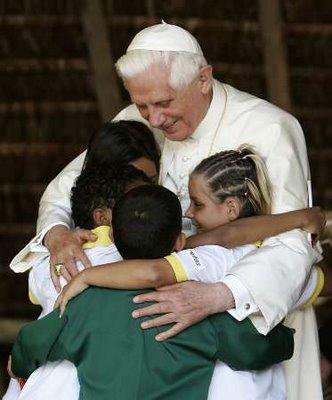 Catholic Priests Victims Still on Hold–documents of abuse remain hidden Vega, who says he was molested as a boy by a priest in Oxnard, went along with the settlement only because his attorneys assured him the church would turn over confidential personnel files that would reveal the truth about priest abusers, and those who shielded them, including Cardinal Roger M. Mahony. Four years and nine months later, Mahony is retired, but not a single page from the files has seen the light of day.
Complaints about the delay have become a litany trotted out every year, along with accusations the church is stonewalling to protect its own, and Mahony's, legacy. What's different about Vega's complaint is that he blames not only the church but his own lawyers.
"They took the money and ran," he says.
The Los Angeles settlement required attorneys on both sides to "immediately work cooperatively" so the files could be opened in "a reasonably short period of time." Raymond Boucher, who represented Vega and other victims, and J. Michael Hennigan, who represents the archdiocese, blame the slow grinding of the legal system for the long delay.
"All we're doing is what is required by law," Hennigan said.
"Nobody is more frustrated than I," Boucher said.
The Diocese of Orange, however, released its confidential priest files five months after reaching a financial settlement with abuse victims. The revelations included church officials dumping one serial molester in Tijuana, welcoming a convicted child abuser from another state into their diocese and offering a repeat abuser up to $19,000 to leave the priesthood quietly.
But then, the pact that victims' lawyers struck with the L.A. church was never what it was cracked up to be.   www.latimes.com/news/local/la-me-holland-20120428,0,3166236.column
Pope Lays Off 20 Cardinals! www.theonion.com/audio/pope-lays-off-20-cardinals,27996/
April 29/30
1945 Hitler Kills Himself
1975 US Flees Vietnam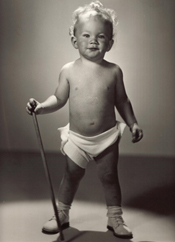 The Worst People in the History of the World (except Yanqui fans)
So Long Bert