Saturday, February 25th, 2012
We Say Fightback!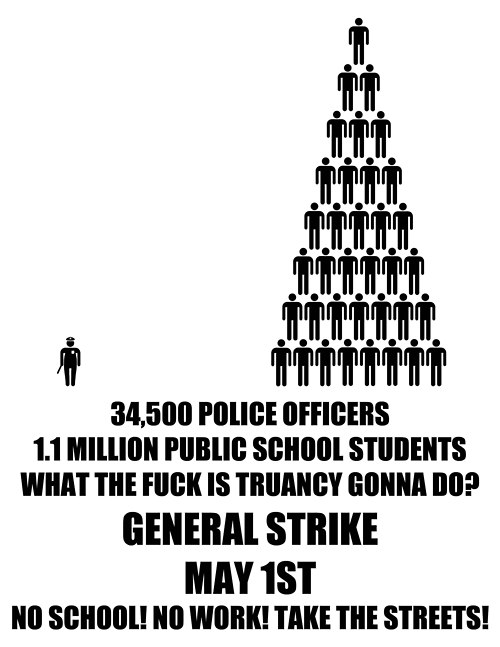 Call for Proposals
Rouge Forum 2012
OCCUPY EDUCATION! Class Conscious Pedagogies for Social Change
June 22-24, 2012
Miami University
Oxford, OH
Proposals Due April 15, 2012
The Rouge Forum 2012 will be held at Miami University in Oxford, Ohio. The University's picturesque campus is located 50 minutes northwest of Cincinnati. The conference will be held June 22-24, 2012.
Proposals for papers, panels, performances, workshops, and other multimedia presentations should include title(s) and names and contact information for presenter(s). The deadline for sending proposals is April 15. The Steering Committee will email acceptance notices by May 1. (details rougeforum2012.wordpress.com/rf-2012-call-for-proposals/)
Congratulations on the Coming Publication of
Happy Birthday Communist Manifesto (and Marx and Engels too)
A Real Occupation: Workers Seize Goose Island Factory A little over two years after the Republic Windows and Doors workers in Chicago won back their pay and benefits from the closing company by occupying their Goose Island factory, they are at it again. The workers are occupying the same factory, now owned by Serious Materials, to protest being laid off without notice after the closure of the factory.   www.dailykos.com/story/2012/02/23/1067792/-A-Serious-Occupation-Chicago-Workers-Occupy-Goose-Island-Factory
Lawsuit Filed Vs Lt Pike's Attack on UC Davis Youth The inevitable civil rights lawsuit over campus police pepper-spraying student demonstrators squarely in the face while they sat in a line on the University of California, Davis quad was filed Wednesday in Sacramento federal court.
Targeting Chancellor Linda Katehi, a number of her top staff and campus police, 19 students or former students claim excessive force was used to break up a peaceful assembly on Nov. 18 "because of the demonstration's message and who was delivering it."
A group had set up tents on the quad the day before and were engaged in a discussion and study of "university privatization, tuition hikes, and their relation to other issues … and to consider what they could do to change conditions which had brought people together in support of the Occupy Wall Street movement," the complaint states.    www.mcclatchydc.com/2012/02/22/139694/lawsuit-filed-over-pepper-spraying.html
Spain: Rioting Cops Beat/Shoot Protestors Baton-wielding riot police charged, beat and arrested several demonstrators at a student protest against spending cuts in the Spanish city of Valencia on Monday, reporters at the scene said.
The clashes broke out in the mid-afternoon after students protesting against education budget cuts, which they say have left classrooms without heating, demonstrated outside a school and came up against police barricades.
Photographs and videos from the scene showed youths with bleeding faces and baton-wielding police in helmets and body armour chasing, beating and dragging people along the ground as the clashes continued after nightfall.
El Pais newspaper said on its website that police fired rubber bullets, and media reported numerous injuries.   www.google.com/hostednews/afp/article/ALeqM5gw7fikf8Oy8ad3qTkjdiDW8qd-HQ?docId=CNG.71c6e70b5ec5a29582d4fe4754d3ec65.bb1
Report From Bradley Manning's Hearing Yesterday's arraignment for Bradley Manning lasted a little under an hour, as expected. Replacing the Investigating Officer from the Article 32 hearing is military judge Denise Lind. After members of the prosecution and defense declared their certifications and qualifications, the judge addressed Pfc. Manning directly, asking if he understood that a military counsel is available to him at no cost, or a civilian counsel is available at no cost to the government. "Yes, your honor," Manning replied. She then asked who he wished to represent him, and he replied that he wanted to keep Mr. Coombs and the rest of the defense team with him.   www.bradleymanning.org/news/notes-from-bradley-mannings-arraignment
Anon Hacks Prison Industrial Complex The prison industrial complex is the latest victim of Anonymous' #FuckFBIFriday campaign. Hacktivists have compromised data from a massive correctional facility management firm and have defaced their website.
The website for The GEO Group, Inc., a Florida-based management firm with clients worldwide, has been targeted by operatives with the online collective Anonymous. Friday's hack from the group is the most recent release related to the #FFF campaign that has in past weeks targeted and successfully taken down the sites of the CIA, FBI and US Department of Justice.
Various Twitter accounts affiliated with the loose-knit group confirmed the hack at around 12:30 pm EST on Friday. A statement made by the group has replaced the traditional homepage of TheGEOGroupInc.com and other sites associated with the prison management firm have been "wiped off the net," says the group.   rt.com/usa/news/anonymous-prison-group-geo-169/
National Corporate Media Boss Quits–has Ethics" Jim Asendio, likely the highest ranking African American news director at a top-tier NPR affiliate, resigned at WAMU-FM in the nation's capital on Tuesday "because I did not agree with an upper management decision to have working journalists attend a  WAMU team: Jim Asendio, left, Caryn Mathes, Anthony Hayes donor-only, station-sponsored event," he said.   mije.org/richardprince/dc-news-director-quits-citing-ethical-disagreement
Indians Seek to Stop Desccration at Construction Site SAN DIEGO COUNTY – In a story unfolding this afternoon, a group of 50 American Indians, including tribal council members and elders, are prepared to step in front of bulldozers to stop the further desecration of an ancestral burial ground at a construction site some 55 miles north of downtown San Diego.   www.nativenewsnetwork.com/50-american-indian-protestors-seek-to-stop-desecration-at-construction-site.html
The Little Red Schoolhouse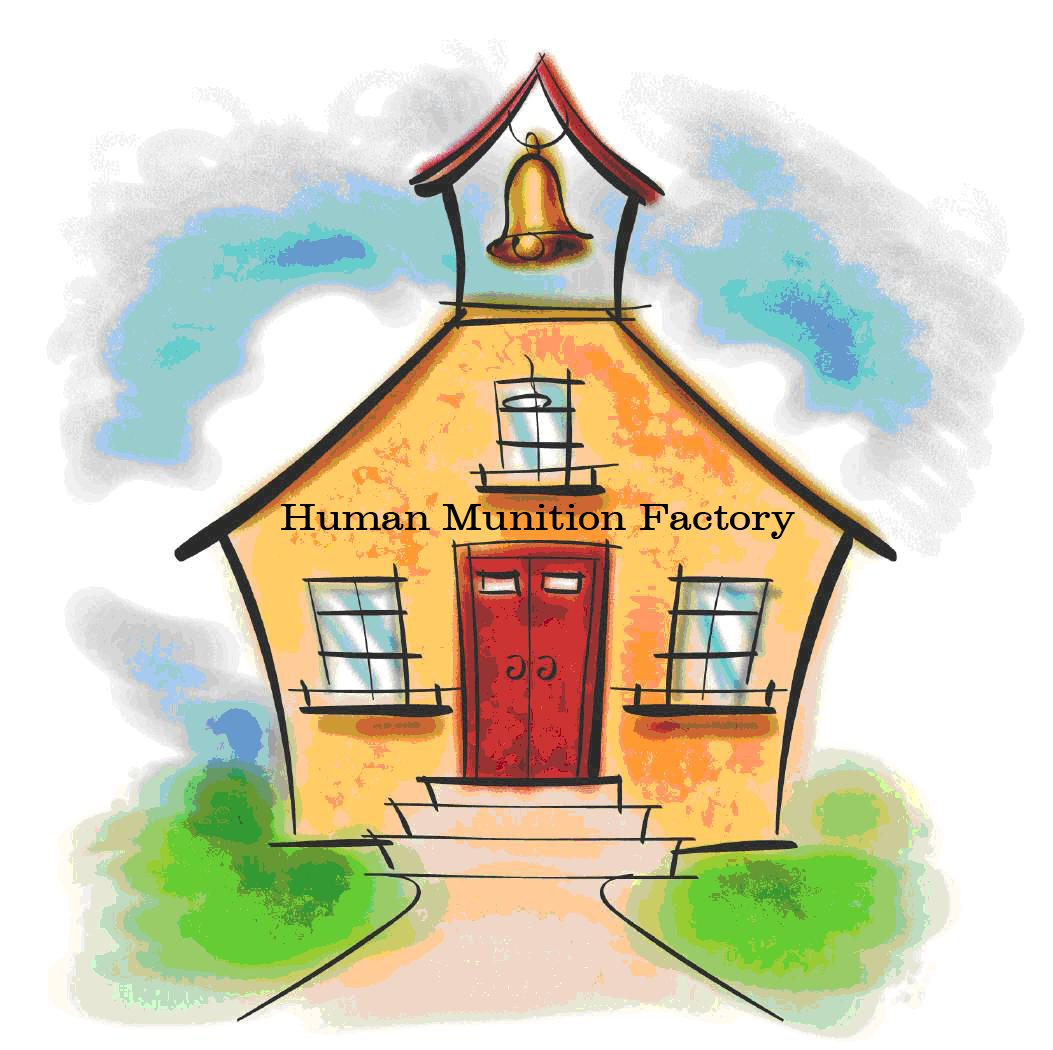 Even the Brown Center Figured out the Sub-details of US Education (hint–the ed agenda=war agenda)
Highlights from three of the studies featured in the report are:
Predicting the Effect of the Common Core State Standards on Student Achievement: The Common Core will have little to no effect on student achievement. The quality or rigor of state standards has been unrelated to state NAEP scores, Loveless finds. Moreover, most of the variation in NAEP scores lies within states, not between them. Whatever impact standards alone can have on reducing within-state differences should have already been felt by the standards that all states have had since 2003.
Measuring Achievement Gaps on NAEP: The Main NAEP consistently reports larger SES achievement gaps than the Long Term Trend NAEP. The study examines gaps between students who qualify for free and reduced lunch and those who do not; black and white students; Hispanic and white students; and English language learners and students who are not English language learners.
Misinterpreting International Test Scores: Educators & policymakers often misinterpret International Test Scores in three ways: 1) Dubious Conclusions of Causality, 2) The Problem With Rankings, and 3) The A+ Country Fallacy. The errors are usually committed by advocates of a particular policy position who selectively use data to support an argument, argues Loveless.   www.brookings.edu/reports/2012/0216_brown_education_loveless.aspx
Calif Community Colleges Hit by $149 Million Shortage California community colleges were struggling Tuesday to absorb an unexpected $149-million budget shortfall that will mean more class cuts, layoffs, borrowing and probable elimination of summer programs affecting thousands of students.
In the latest fallout from California's ongoing fiscal crisis, the state's 112 community colleges reported that revenues from students' fees are $107 million below projections for the current fiscal year as more economically strapped students seek and receive fee waivers. In addition, property tax revenues also fell short of estimates by about $41 million.      www.latimes.com/news/local/la-me-0222-colleges-budget-20120222,0,2110934.story
Remider Michiganians–Beware EAA John Covington An open message from a Kansas City teacher to the parents and teachers of Michigan about John Covington's reign of terror when he was superintendent of her district's schools. Covington drastically increased the class sizes of certain KC teachers following a model suggested by Bill Gates; this experiment ended, thankfully, when he left the district.
Covington was recently appointed the head of Michigan's new Education Achievement Authority to run that state's struggling schools, with the power to cancel union contracts and override duly elected school board members.      parentsacrossamerica.org/2011/09/warning-to-michigan-parents-and-teachers-about-john-covington/
Authors Speak about Their Books Banned in Tucson Junot Diaz's book "Drown" was also part of the banned curriculum of Mexican American Studies. Diaz won the Pulitzer prize for "The Brief Wondrous Life of Oscar Wao." His response to the Progressive is below:
This is covert white supremacy in the guise of educational standard-keeping—nothing more, nothing less. Given the sharp increase of anti-Latino rhetoric, policies, and crimes in Arizona and the rest of the country, one should not be surprised by this madness and yet one is. The removal of those books before those students' very eyes makes it brutally clear how vulnerable communities of color and our children are to this latest eruption of cruel, divisive, irrational, fearful, and yes racist politics. Truly infuriating. And more reason to continue to fight for a just society.    colorlines.com/archives/2012/01/arizonas_ban_on_the_mexican.html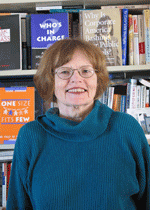 Ohanian: Gates Sets to Work on Genetically Modified Teachers Washington– Joining a panel of education reformers, Microsoft founder and billionaire philanthropist Bill Gates accepted a 22.5-pound crown encrusted with 16.4 trillion microchips– presented by National Governors Association Executive Committee member Gov. Chris Christie–in appreciation of Gates' leadership role in developing the Common Core State Standards.
Nodding to the standing applause, Gates circled the room twice wearing the crown. Upon returning to the dais, he removed the crown and began his prepared remarks. Gates said, "We've won that battle. Now we must move on. We need a new digital revolution to meet the critical needs of the nation's students."
Gates put some muscle behind his words by announcing a $2.5 billion in matching grants from his foundation to partner with the U. S. Department of Education to finance research on producing a new type of teacher. "Genetically modified teachers will put the US back on track as #1 in producing college-reading students who will be tomorrow's competitive workers in the global economy." Gates displayed a chart showing that "genetically-altered teachers will enable schools to double and in some cases even triple their yields of college-ready students in the next 20 years."   susanohanian.org/show_nclb_news.php?id=873
Thanks To AFT, NY Issues "Teacher Quality Reports" (do any nation building today?) The controversial ratings of roughly 18,000 New York City teachers released on Friday showed that teachers who were most and least successful in improving their students' test scores could be found all around — in the poorest corners of the Bronx, like Tremont and Soundview, and in middle-class neighborhoods of Queens, like Bayside and Forest Hills.   www.nytimes.com/2012/02/25/education/teacher-quality-widely-diffused-nyc-ratings-indicate.html?emc=tnt&tntemail0=y
The International Hot War of the Rich on the Poor
February 1942 Battle of Java Sea
War Drums Pound Loud Even if Iran Has No Nukes (Taibbi) As a journalist, there's a buzz you can detect once the normal restraints in your business have been loosened, a smell of fresh chum in the waters, urging us down the road to war. Many years removed from the Iraq disaster, that smell is back, this time with Iran.
You can just feel it: many of the same newspapers and TV stations we saw leading the charge in the Bush years have gone back to the attic and are dusting off their war pom-poms. CNN's house blockhead, the Goldman-trained ex-finance professional Erin Burnett, came out with a doozie of a broadcast yesterday, a Rumsfeldian jeremiad against the Iranian threat would have fit beautifully in the Saddam's-sending-drones-at-New-York halcyon days of late 2002.  www.rollingstone.com/politics/blogs/taibblog/another-march-to-war-20120217
John Lee Anderson In New Yorker on Syria ABSTRACT: LETTER FROM SYRIA about the rebellion against the regime of Bashar al-Assad. Damascus is one of the oldest continuously inhabited cities on earth. In recent years, neighboring capitals like Beirut and Amman have succumbed to Dubai-style makeovers, but Damascus has remained a city of low stone and concrete buildings. The globalized world is evident only in the form of a Four Seasons hotel, its limestone façade incongruously white. Nearby, a piece of riverside ground has been given over to the construction, now stalled, of a shimmering "discovery center" for children. A sign outside reads, "Let us shape our future, not wait for it." Despite the talk of the future, Damascus feels as if the Cold War had never ended. It is as if time had stood still since 1982—the year that Hafez al-Assad, the country's secular President, crushed a rebellion led by the Muslim Brotherhood in the city of Hama   www.newyorker.com/reporting/2012/02/27/120227fa_fact_anderson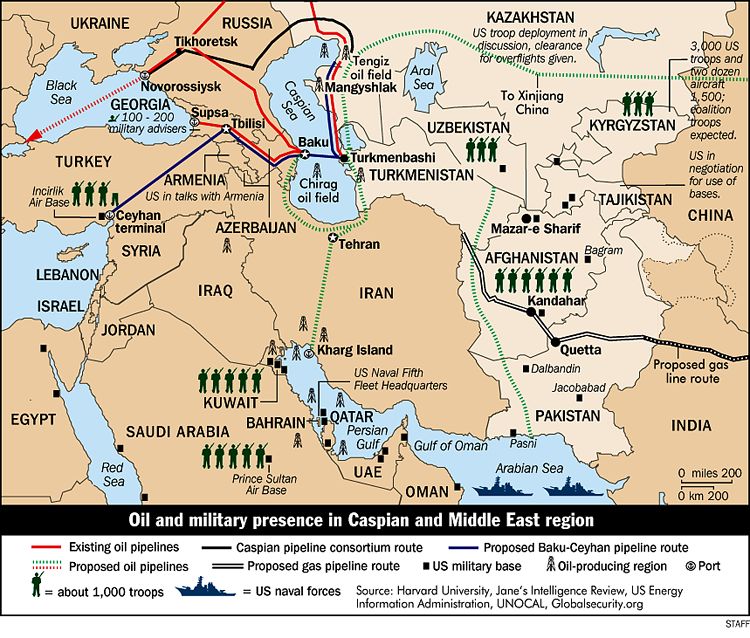 The Davis Report: It was all a Lie Here is the report's damning opening lines: "Senior ranking U.S. military leaders have so distorted the truth when communicating with the U.S. Congress and American people in regards to conditions on the ground in Afghanistan that the truth has become unrecognizable. This deception has damaged America's credibility among both our allies and enemies, severely limiting our ability to reach a political solution to the war in Afghanistan." Davis goes on to explain that everything in the report is "open source" – i.e., unclassified – information. According to Davis, the classified report, which he legally submitted to Congress, is even more devastating. "If the public had access to these classified reports they would see the dramatic gulf between what is often said in public by our senior leaders and what is actually true behind the scenes," Davis writes. "It would be illegal for me to discuss, use, or cite classified material in an open venue and thus I will not do so; I am no WikiLeaks guy Part II."   www.rollingstone.com/politics/blogs/national-affairs/the-afghanistan-report-the-pentagon-doesnt-want-you-to-read-20120210
Shocking Revelation: Pakistan Providing Haven for Taliban Barbarians The U.S. ambassador to Afghanistan sent a top-secret cable to Washington last month warning that the persistence of enemy havens in Pakistan was placing the success of the U.S. strategy in Afghanistan in jeopardy, U.S. officials said.
The cable, written by Ryan C. Crocker, amounted to an admission that years of U.S. efforts to curtail insurgent activity in Pakistan by the lethal Haqqani network, a key Taliban ally, were failing. Because of the intended secrecy of that message, Crocker sent it through CIA channels rather than the usual State Department ones.   www.washingtonpost.com/world/national-security/secret-us-cable-warned-of-pakistani-havens/2012/02/24/gIQAgMnYYR_story.html
After Peeing on Dead Bodies, Killing Children, Invaders Burn Korans ("exterminate all the brutes") The Taliban is urging Afghans to attack Western military bases in revenge for the recent burning of copies of the Koran. President Barack Obama has officially apologized for the incident as more people die in anti-American violence.
In a statement published on Thursday the Taliban called on Afghans to "target the military bases of invader forces, their military convoys and their invader bases." They also urged the Afghan people to teach the invaders "a lesson to never dare desecrate the Holy Koran again."
This comes as anti-American protests continue throughout Afghanistan after copies of the Koran and other sacred texts were burnt at a US military base. On Thursday eight more people were killed in the violence including two NATO troops, who were shot dead by a man in Afghan uniform.       rt.com/news/taliban-obama-koran-burning-059/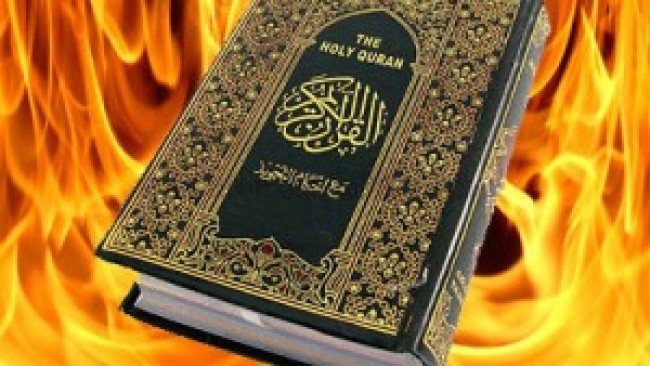 Two American Invaders Killed Post Koran Burning; NATO on the Run Two American officers were shot dead inside the Interior Ministry building here on Saturday, and NATO responded by immediately pulling all military advisers out of Afghan ministries in Kabul, in a deepening of the crisis over the American military's burning of Korans at a NATO army base.  The order by the NATO commander, Gen. John R. Allen, came on the fifth day of virulent anti-American demonstrations across the country, and it was a clear sign of concern that the fury had reached deeply into even the Afghan security forces and ministries working most closely with the coalition.      www.nytimes.com/2012/02/26/world/asia/afghanistan-koran-burning-protests-enter-fifth-day.html?ref=global-home
Seven Marines Killed in Copter Crash: Por Que? Seven Marines from a San Diego-based air wing died after two helicopters collided Wednesday night in a remote desert area of southeastern California. It was one of the Corps' deadliest aviation training accidents in years.      www.utsandiego.com/news/2012/feb/23/seven-marines-killed-mid-air-collision/
Act of Valor–Operation Mockingbird Redux But the surprising, if not unprecedented, use of so many active-duty military personnel, as well as the filmmakers' embedded access to training missions and material (including a nuclear submarine) have put "Act of Valor" in the crosshairs of critics who question whether the movie crosses the line between entertainment and propaganda, and whether the military should be in the movie business at all. The relationship between the Pentagon and Hollywood has raised eyebrows before, even prompting an occasional congressional investigation.
That relationship — sometimes cozy, sometimes contentious — has existed from the days of silent cinema, when the 1927 movie "Wings" received assistance in staging aerial dogfights, through 1986, when the Navy set up recruitment booths in theaters showing "Top Gun," until last summer, when the Army ran an ad campaign to coincide with the release of "X-Men: First Class." (For its part, "Act of Valor" was heavily promoted during this year's Super Bowl.) Every service branch of the armed forces has its own film office, staffed by active-duty officers, whose job is to work with Hollywood, review scripts and provide support in terms of military hardware, advice and, sometimes, people.   www.washingtonpost.com/lifestyle/style/act-of-valor-with-real-life-seals-new-breed-of-war-movie-or-propaganda/2012/02/22/gIQAY1miYR_story.html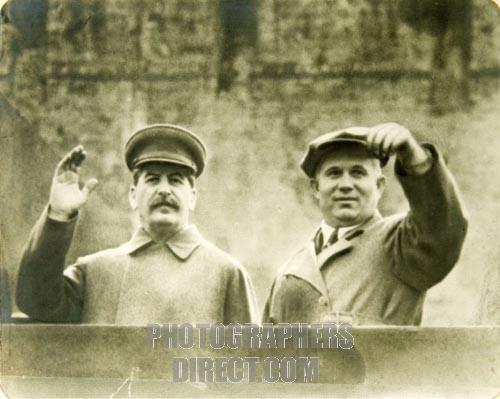 February 26, 1956, Kruschev's "Secret" Speech Touching lightly on Stalinite Social Fascism: When we analyze the practice of Stalin in regard to the direction of the party and of the country, when we pause to consider everything which Stalin perpetrated, we must be convinced that Lenin's fears were justified. The negative characteristics of Stalin, which, in Lenin's time, were on1v incipient, transformed themselves during the last years into a grave abuse o f power by Stalin, which caused untold harm to our party. . . .
Stalin acted not through persuasion, explanation, and patient cooperation with people, but by imposing his concepts and demanding absolute submission to his opinion. Whoever opposed this concept or tried to prove his viewpoint, and the correctness of his position-was doomed to removal from the leading collective and to subsequent moral and physical annihilation. This was especially true during the period following the 17th party congress, when many prominent party leaders and rank-and-file palrty workers, honest and dedicated to the cause of communism, fell victim to Stalin's despotism. . . . www.fordham.edu/halsall/mod/1956khrushchev-secret1.htm
The International Economic War of the Rich on the Poor
The Dow at Near Record Highs
Postal Service–wipe Out 35,000 Jobs (Obamagogue's answer to WPA) The U.S. Postal Service announced plans on Thursday to close or consolidate 223 mail processing centers and eliminate up to 35,000 jobs as part of its strategy to cut costs by reducing its network of facilities.
The Postal Service has been losing billions of dollars each year as email chips away at mail volumes and as it faces massive annual payments to the federal government.   www.reuters.com/article/2012/02/24/us-usa-usps-closures-idUSTRE81M1X320120224?feedType=RSS&feedName=topNews&utm_source=feedburner&∓utm_medium=feed&utm_campaign=Feed%3A+reuters%2FtopNews+%28News+%2F+US+%2F+Top+News%29&utm_content=Google+Reader
US Taxpayers will Subsidize $40bn Housing Sellout US taxpayers are expected to subsidise the $40bn settlement owed by five leading banks over allegations that they systematically abused borrowers in pursuit of improper home seizures, the Financial Times has learnt.
The deal, agreed last week, calls for Bank of America, JPMorgan Chase, Wells Fargo, Citigroup and Ally Financial to pay about $5bn in cash fines and to reduce monthly payments and loan balances for distressed US borrowers by as much as about $35bn.   However, a clause in the provisional agreement – which has not been made public – allows the banks to count future loan modifications made under a 2009 foreclosure-prevention initiative towards their restructuring obligations for the new settlement, according to people familiar with the matter. The existing $30bn initiative, the home affordable modification programme, or Hamp, provides taxpayer funds as an incentive to banks, third party investors and troubled borrowers to arrange loan modifications.
Neil Barofsky, a Democrat and the former special inspector-general of the troubled asset relief programme, described this clause as "scandalous". "It turns the notion that this is about justice and accountability on its head," Mr Barofsky said.
BofA, for instance, will be able to use future modifications made under H amp towards the $7.6bn in borrower assistance it is committed to provide under the settlement.   www.ft.com/intl/cms/s/0/29834f52-582b-11e1-bf61-00144feabdc0.html#axzz1nAYN41JE
And Nobody is in Jail for the Massive Foreclosure Frauds Under the terms of the 50-state mortgage foreclosure settlement, US taxpayers could end up paying billions in penalties that were supposed to be paid by the banks. That's the gist of a front-page story which appeared in the Financial Times on Thursday, February 17. The widely-cited article by Shahien Nasiripour notes that the 5 banks that will be effected by the settlement — Bank of America, JPMorgan Chase, Citigroup, Wells Fargo and Ally Financial – will be able to use Obama's mortgage modification program (HAMP) to reduce loan balances and "receive cash payments of up to 63 cents on the dollar for every dollar of loan principal forgiven."
And that's not all. If borrowers stay current on their payments after their loans are restructured, the banks could qualify for additional government funds which (according to the FT) "could then turn a profit for the banks according to people familiar with the settlement terms."
How do you like them apples? Leave it to the bank-friendly Obama administration to turn a penalty into a windfall. In effect, the settlement will help the banks avoid losses on mortgages that are vastly overpriced on their books and which were probably headed into foreclosure anyway,,,,, Keep in mind, that the banks are really only on the hook for $5 billion in cash. The rest of the $25 billion settlement will be shrugged off onto investors in mortgage-backed securities (MBS) many of who are retirees and pensioners. They're going to get clobbered while the perpetrators of this nationwide crime walk away Scott-free.
It's also worth reviewing what this case is all about, which is industrial-scale fraud directed at millions of people whose lives have been ruined by the bank  www.counterpunch.org/2012/02/21/why-hasnt-anyone-gone-to-jail/
341,000 Michigan Kids Live in Poverty–67% of Detroit More children live in high-poverty neighborhoods in Detroit than in any of the nation's 50 largest cities, according to a new report.
Roughly 67 percent of Detroit children live in a neighborhood with concentrated poverty, according to the "Data Snapshot on High-Poverty Communities" from Kids Count. That's 10 percentage points more than the next worst city, Cleveland, where 57 percent of children live in high-poverty areas.
Michigan ranked 44th among the states for the number of children living in neighborhoods where 30 percent or more of the population is in poverty, defined as about $22,000 per year or less for a family of four.
Kids Count in Michigan Project Director Jane Zehnder-Merrell said children who live in neighborhoods with high concentrations of poverty "struggle more with behavior and emotional problems, they are less likely to graduate and they have reduced potential to be economically successful as adults."
There were 341,000 Michigan children in high-poverty communities in 2010, about 124,000 more than at the start of the decade, or a 57 percent increase.   www.detroitnews.com/article/20120223/METRO/202230429/Report-67-Detroit-kids-live-high-poverty-areas?odyssey=tab|topnews|text|FRONTPAGE

Solidarity Fornever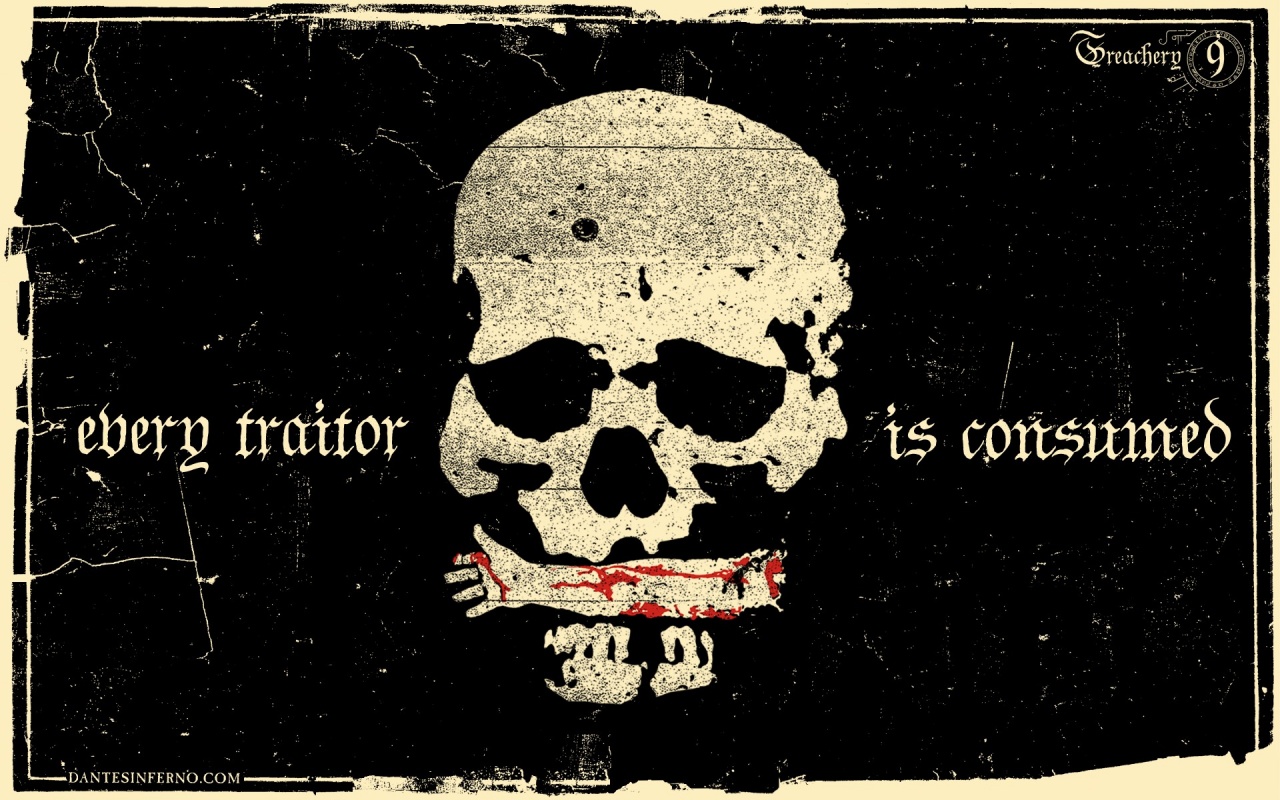 AFL-CIO Back Pimping for Dems (the govt is a 2 headed snake, an executive committee and armed weapon of the rich) Last May, AFL-CIO President Richard Trumka stood a few blocks from the White House and issued a stern warning: Union members could not be counted on as the Democrats' foot soldiers anymore.
"If leaders aren't blocking the wrecking ball and advancing working families' interests, then working people will not support them," he said in a speech at the National Press Club.  Flash forward to today: Labor appears squarely back in the Democrats' corner for the 2012 election — pushed there in large part by Republican attacks on collective bargaining rights for public employees.
Those and other anti-union measures are rallying organized labor to the side of its longtime Democratic allies, and not just in states such as Wisconsin, Ohio and Michigan, where they are battling efforts aimed at curbing union organizing.
The country's biggest unions also have played a central role in helping a network of federal pro-Democratic "super PACs" get off the ground, pouring more than $4 million into those groups in 2011, even as many wealthy liberals kept their checkbooks closed.
And some major labor groups have even inserted themselves into the Republican presidential primaries with ads that take aim at White House hopeful Mitt Romney.
The decision by unions to act again as an early firewall for Democrats speaks to how stepped-up hostility by Republicans has curtailed labor's hope to be an independent political force.   articles.latimes.com/2012/feb/19/nation/la-na-labor-politics-20120220
UAW Sells Members to Obamagogue (Thanks for 50% Wages, 5 Year No-strike Clause) The United Automobile Workers union, a primary beneficiary of President Obama's decision to rescue domestic carmakers, is now trying to return the favor.    deliver an economic address here on Friday declaring Mr. Obama's three years in office a "failed presidency," hundreds of union members gathered on the top level of a parking deck as a freezing drizzle fell.
"Thank you, President Obama!" shouted the union's president, Bob King. He gripped a bullhorn as he exhorted the crowd, "Everyone!" They roared back, "Thank you, President Obama!"
It was the beginning of an effort by the U.A.W. and others in the labor movement to put their vast political organizations into motion behind Mr. Obama, testing their power in∓ a difficult economy after years of declining membership.      www.nytimes.com/2012/02/25/us/politics/uaw-tries-to-help-obama-win-working-class-voters.html?emc=tnt&tntemail1=y
When Richard Trumka was elected AFL-CIO Secretary-Treasurer in 1995, he received an annual salary of $165,000. Today as the AFL-CIO's president, his basic salary is $264,827 and benefits of $18,513, expanding his total compensation to $283,340.
To translate the math, Trumka increased his salary (not counting the perks) by $100,000 within a dozen years. That's more than twice the median annual wage of American workers. Is it fair to ask what did he do to earn that kind of money? And how did his leadership benefit the millions of unemployed and workers who are struggling to earn a livelihood?
Is there any evidence that he, and the other two top AFL-CIO officers, who earn six-figure salaries, care about the plight of union members? Did they even make a gesture at taking a wage cut, while millions lost their jobs and their homes? Nor has anyone noticed any sign of their generosity and spirit of solidarity.
Big salaries for repeatedly elected international officers are standard, and they are rarely, if ever, decreased by poor performance. Of the 57 members of the AFL-CIO Executive Council, 17 0f them (30 percent) were paid in excess of $300,000 in 2010. Is it really surprising that most of them are nowhere to be seen while unions are under severe attack from its corporate and political enemies?
Union Presidents Thrive on Big Pay and Certainty of Re-Election
Gerald McEntee is paid more than $400,000 a year as president of AFSCME. He has held the job for 30 years and is thinking of retiring. The highestbr / paid labor official is Laborers' President Terence O'Sullivan, who last year received nearly $600,000. And the president of the American Federation of Teachers, Randi Weingarten, collected $389,000 every year.
Are we certain that these high-priced labor leaders, who have held office for years, are working feverishly on our behalf? Even if we withhold our doubts, there is no evidence that they've helped us in any way. Moreover, they've suffered no hardship in their lack of progress, either financial or loss of job. ( LaborTalk for February 14, 2012 (ed And Remember NEA's Ex Prez paid $686,949 for his last year in office–the empire's bribes)
Are the High Salaries of AFL-CIO Officials A Sign of Economic Inequality in Unions? By Harry Kelber )
* * * * *
The AFL-CIO is a frozen labor organization. It is in the control of a bureaucratic group of international union presidents who use corrupt methods and fraudulent elections to maintain their perpetual power….
Emerging Fascism as a Mass Popular Movement
Mexico: Prison Uprising that Killed 44 Was Cover For Zeta Escape A prison riot that left 44 inmates beaten or knifed to death served as cover for a massive jail break by members of Mexico's deadliest criminal gang, the Zetas, authorities said Monday.
Thirty Zeta members escaped from the maximum-security Apodaca prison in northern Mexico during Sunday's brawl — with apparent complicity of guards and possibly other top prison officials, the authorities said.
The prison warden, three other penitentiary officials and 18 guards have been suspended and detained for questioning, said Rodrigo Medina, governor of the state of Nuevo Leon, where Apodaca is located (link in Spanish).
"We can say without a doubt that this was premeditated and planned," Medina said in a news conference, where he offered a nearly $800,000 reward for information leading to the recapture of the escapees.   latimesblogs.latimes.com/world_now/2012/02/prison-brawl-in-mexico-was-cover-for-mass-jail-break.html
Cultural Fascism Begets Militarized Fascism — Dad of fallen Michigan soldier burns N.J. flag to protest Houston tribute A Michigan man whose son was killed while on patrol in Iraq in 2005 burned the New Jersey flag on his outdoor grill in protest after learning flags in that state were ordered flown at half-staff for the death of Whitney Houston.   www.detroitnews.com/article/20120219/METRO/202190341/Dad-fallen-Michigan-soldier-burns-N-J-flag-protest-Houston-tribute?odyssey=tab|topnews|text|FRONTPAGE
German Boss: "Sorry about Our Nazis who have been Killing You" Chancellor Angela Merkel apologized Thursday to the families of 10 people, mostly Turks, slain by a neo-Nazi terrorist cell in a hate-driven killing spree that for years went unsolved by Germany's usually efficient police force. She called the killings "an attack on our country."      www.nytimes.com/2012/02/24/world/europe/merkel-apologizes-for-police-handling-of-neo-nazi-killings.html?_r=1&ref=global-home
Spy Versus Spy
US Battles to Save National Endowment For Democracy (CIA) assets in Egypt American diplomats scrambled on Saturday to work out a deal to resolve the criminal charges against 16 Americans here on the eve of their scheduled trial in a case that has threatened to upend the 30-year alliance with Egypt.   As late as Saturday evening, United States officials said they still could not predict what would happen when the trial opens Sunday.
American diplomats, Egyptian lawyers and others involved in the case said the efforts had foundered amid a breakdown in the lines of authority within the military-led transitional government in the final months before the generals have pledged to leave power. American officials say they have tried to find Egyptian counterparts who might intercede, but Egyptian leaders say they cannot intervene in the judicial process.      www.nytimes.com/2012/02/26/world/middleeast/us-seeks-deal-for-americans-facing-charges-in-egypt.html?_r=1&ref=global-home
NYPD Marries CIA: Spy on Every Mosque Within 250 Miles The most senior intelligence chief in the New York police department wanted a source in every mosque "within a 250-mile radius" of the city, according to the latest in a series of revelations about NYPD-led surveillance of Muslims across north-eastern America.
The latest disclosures, by the Associated Press, reveal the ambitions of an effort led by David Cohen, a former CIA officer who went on to become the NYPD's deputy commissioner for intelligence.
"Take a big net, throw it out, catch as many fish as you can and see what we get," one investigator, quoted by the AP, recalled Cohen saying.      www.guardian.co.uk/world/2012/feb/24/nypd-intelligence-chief-agents-mosque
The CIA and Monroe Inst–watching you out of body A man in dress slacks and a collared shirt sits cross-legged on the floor. He introduces himself as Joe McMoneagle and says he was the first member of the U.S. government's experimental psychic spying program. He was Remote Viewer 001, he says, capable of sitting in one place and describing in detail another location. (According to documents declassified in the 1990s, the program, started in the 1970s and eventually dubbed Star Gate, was first run by the CIA, then the Defense Intelligence Agency. A government-commissioned group eventually found it too unreliable and inconsistent for spying purposes. )
McMoneagle says he worked under five presidential administrations. "Going to work every day was like a knife fight in a phone booth," McMoneagle says. "You never knew who your friends were." Other countries, such as Russia, were much more embracing of similar programs, he says. "I'm not the only person to go out of body. Terrorists can. It's stupid to bury your head in the sand."
McMoneagle says he first came to the Monroe Institute in the 1980s. He wanted to find a way to "cool down" more quickly from one remote-viewing assignment to another. For 14 months, he worked directly with Monroe, who eventually created a recording just for him.
More than 10,000 people across the world have been tested for remote-viewing skills and not one person has shown zero capability, McMoneagle says. "So, I'm sorry, you are all psychic," he tells the group. "It's part of being human."    www.washingtonpost.com/lifestyle/magazine/at-the-monroe-institute-a-spiritual-experience-could-just-be-a-beat-away/2012/01/27/gIQA9RdrXR_print.html
The Magical Mystery Tour
Invading Crusaders Torch Fantasies–"OMG! Well, OYG! Sorry About that!" When it became apparent that American soldiers had burned copies of the Koran in a garbage pit in Afghanistan, apparently unintentionally, the apologies were quick, direct and categorical.
The White House, the Defense Department and NATO forces issued statements and recorded video messages of apology — all the better to avoid the kind of blowback that followed previous incidents that outraged Muslims around the world.
Protesters in a half-dozen provinces in Afghanistan have staged two days of violent demonstrations, leaving seven dead and scores injured, most notably outside the prison at Bagram Air Base where the burning occurred, as reported by my colleague Alissa Rubin.   rendezvous.blogs.nytimes.com/2012/02/23/damage-control-again-in-afghanistan/
Santorum: One of Five Nutcase Mystics Running for Prezzie, RS backed by Opus Dei Surely Rick Santorum is the most fanatical Christian to run for the Republican nomination in the modern era, maybe any era. Next to him Pat Robertson, billionaire founder of the Christian Broadcasting Network, who ran for the nomination in 1988, has the tolerant, glassy-eyed bonhomie of the late Dean Martin. Robertson has always been in show business. Four years ago we had Mike Huckabee, the evangelist and former governor of Arkansas, one of the boys, shacked up with Mrs Huckabee in his doublewide on the grounds of the Arkansas gubernatorial mansion. He has always been in show business too.
But with Santorum – a conservative Roman Catholic and member of Opus Dei – there's a truly manic edge to his religious pronouncements and activities. It was Santorum and Mrs S, don't forget, who took their still-born baby home from the hospital and laid it among their living tots, telling them, "he's with the angels now," an episode Mrs Santorum later recorded in a memoir.
Santorum doesn't believe in the right to privacy. Not that Obama has any qualms about taps on your phone and powers of arbitrary arrest, but he probably doesn't care too much about whatever human combos are being tried out in the bedroom. Santorum frets 24/7 about beastliness and unnatural acts, and yearns to restore full rights to snoops to kick down the motel door, twitch aside the blankets and haul couples off for all manner of moral abominations.   www.counterpunch.org/
The Best and Worst Things in the History of the World
Video: The Rescue and Performance of a Humpback Whale www.wimp.com/humpbackwhale/
Encapsulated Americans
www.youtube.com/watch?v=Qrpq5A-KAoA&feature=player_embedded#!
The Real VIllage
Meanest Daddy in the History of the World
www.youtube.com/watch?v=9kIccS0aQdQ
Casino Fun
www.youtube.com/watch?v=_VMhgi-dAsA
So Long Mike Davis of the MC5
www.youtube.com/watch?v=iM6nasmkg7A