Saturday, January 28th, 2012
We Say Fightback!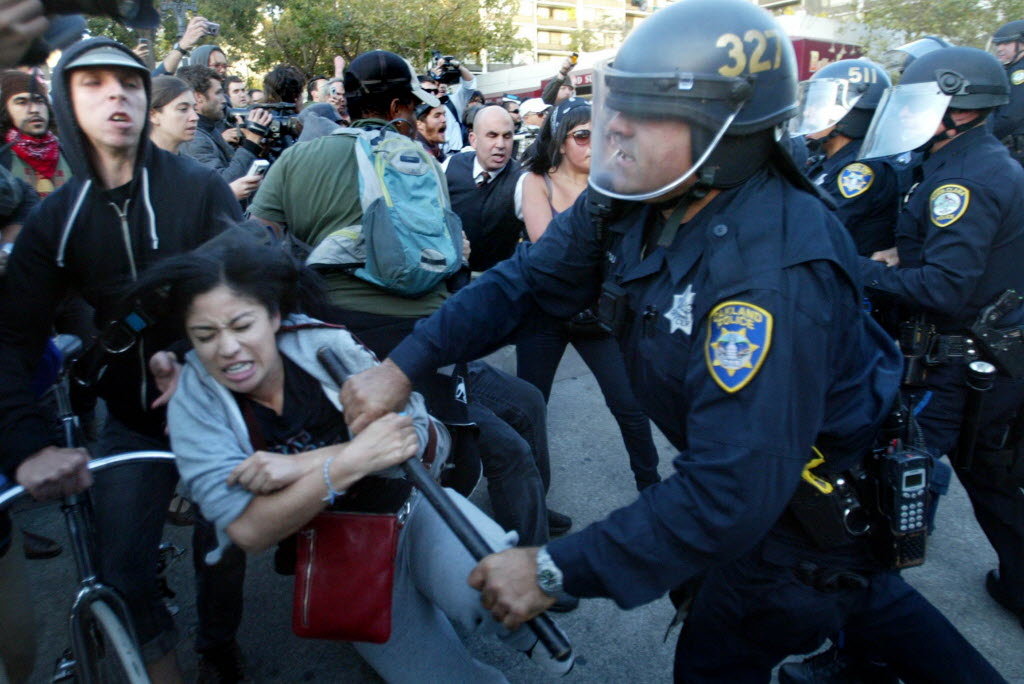 Coppers Use Gas, Flashbangs, Clubs, Fists on Occupy Oakland Police faced off Saturday afternoon with hundreds of Occupy movement protesters, arresting more than a hundred of them during a much-anticipated demonstration focused on the planned takeover of a vacant downtown convention center…But a group that numbered about 300 at an initial rally near City Hall swelled to more than 500 by 2 p.m. and marched toward the vacant Henry J. Kaiser Convention Center. Under a cloudless blue sky, demonstrators began tearing down the fencing around the auditorium, and police moved to stop them.
By 3 p.m., an area to the west near the Oakland Museum of California was declared an illegal assembly as a thick line of riot-clad officers attempted to disperse the protesters. Police fired tear gas and flash grenades, and some demonstrators responded by throwing rocks and bottles, according to media reports.   www.latimes.com/news/local/la-me-0129-occupy-oakland-20120129,0,5496956.story
RT Video of Police Tactics rt.com/news/occupy-oakland-police-gas-971/
First they Came for Mexican American Studies (and Marx), then…..As the nation watches the Tucson Unified School District's spiral into disarray, hundreds of students have walked out of their Tucson schools today in a coordinated protest against the banishment of the district's acclaimed Mexican American Studies program.
Pouring into the downtown Tucson area from Pueblo, Cholla and Tucson high schools, among other institutions, the students brought their march to the offices of floundering Tucson Unified School District (TUSD) administrators. In recent days, administrators and board members have issued a series of conflicting and inaccurate statements and carried out the extreme actions of confiscating books in front of children. Last week, a recently hired assistant superintendent from Texas made a troubing call for the deeply rooted Tucson students–many of whom trace their ancestors to the town founders– to "go to Mexico" to study their history.    http://blogs.alternet.org/speakeasy/2012/01/23/students-step-up-tucson-walkouts-protest-school-district-folly-and-mexican-american-studies-banishment/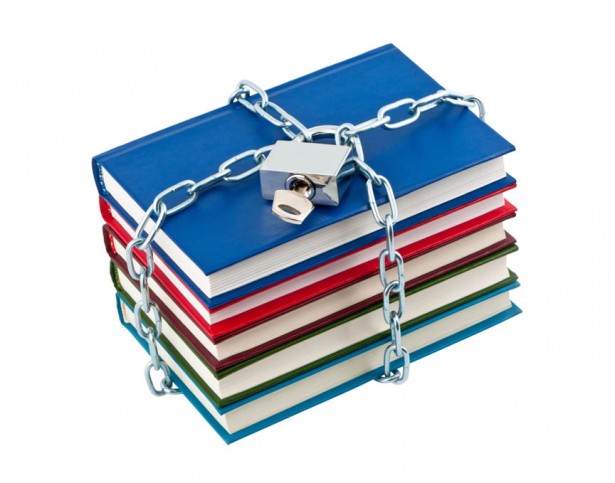 More on Tuscon's Fascist Attack on MAS In the aftermath of the suspension of the Tucson Unified School District's Mexican American studies department, TUSD has confiscated and continues to confiscate MAS teaching materials. Besides artwork and posters etc, that includes books. This move came in response to an unconstitutional measure, HB 2281, which was specifically created to dismantle the highly successful MAS-TUSD department.
Amid a massive backlash, TUSD officials have backpedaled, claiming that the confiscation of the books that took place after the 10 January MAS suspension does not constitute a banned books list. While TUSD claims that only seven book titles were ordered boxed and carried off, the fact is that the confiscation – in some cases, in front of the students – involved more than the seven titles. But the seven books that are "not banned" (but merely "confiscated") are:
Critical Race Theory, by Richard Delgado and Jean Stefancic
500 Years of Chicano History in Pictures, edited by Elizabeth Martinez
Message to Aztlán, by Rodolfo Corky Gonzales
Chicano! The History of the Mexican Civil Rights Movement, by F Arturo Rosales
Occupied America: A History of Chicanos, by Rodolfo Acuña
Pedagogy of the Oppressed, by Paulo Freire
Rethinking Columbus: The Next 500 Years, by Bill Bigelow
The MAS-TUSD curriculum comprises some 50 books. All have been or are being removed or confiscated from every classroom; teachers are being told to turn in the books that have not been "confiscated". This might strike the average person as odd: it's as if the presence of these books inside classrooms constitutes a distraction or bad influence. Apparently, students should not be able to even see those books in the classrooms.  http://aggbot.com/Books-News-and-Reviews/article/15935578
Writing can be Fighting. Substance Expose of Rahm's Renta Protestor goes Viral Mark Suppelsa, Reporter; Marsha Bartel, Producer; WGN News. 8:51 p.m. CST, January 24, 2012
The Chicago Board of Education held a series of public hearings to listen to the community's concerns over the mayor's school reform plan. What we wanted to know is who is going to those gatherings. While we found some parents and teachers arguing to keep their local school open, we also found some community pastors busing in protestors to shut them down. We call it rent-a-protester. There were folks who didn't know what they were protesting, didn't know the name of the school, and didn't want to talk at all.  George Schmidt, a consultant for the Chicago Teachers union and reporter for Substance News says he has been documenting the school protests since summer. He says some of the protesters were paid 25 dollars to hold up signs in support of the mayor's reform.  http://www.substancenews.net/articles.php?page=3010#comments
Susan Ohanian on the Big Tests and Opting Out should I care about the standardized tests he/she will take at school?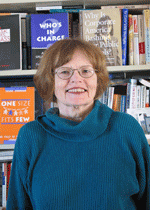 Ohanian: The standardized tests are taking over more and more of every child's day. Some districts have pre-K screening–so parents can know if their children are "on track" for the rigors of the kindergarten curriculum. Kindergarten, which means "children's garden," was intended as a place for children to engage in creative play, learning important social and developmental skills, a place where they learn to care about one another and help one another. Now it is a place of worksheets, homework, and curriculum rigor. Look that word up in the dictionary and ask yourself if you want that for your child at any age.
Research shows that test scores are a much better measure of family income than of student ability. Family matters. A family's ability to provide many cultural experiences, including books in the home, matters enormously.     imaginationsoup.net/2012/01/standardized-tests-your-rights-and-the-impact-on-your-child/
Little Red  Schoolhouse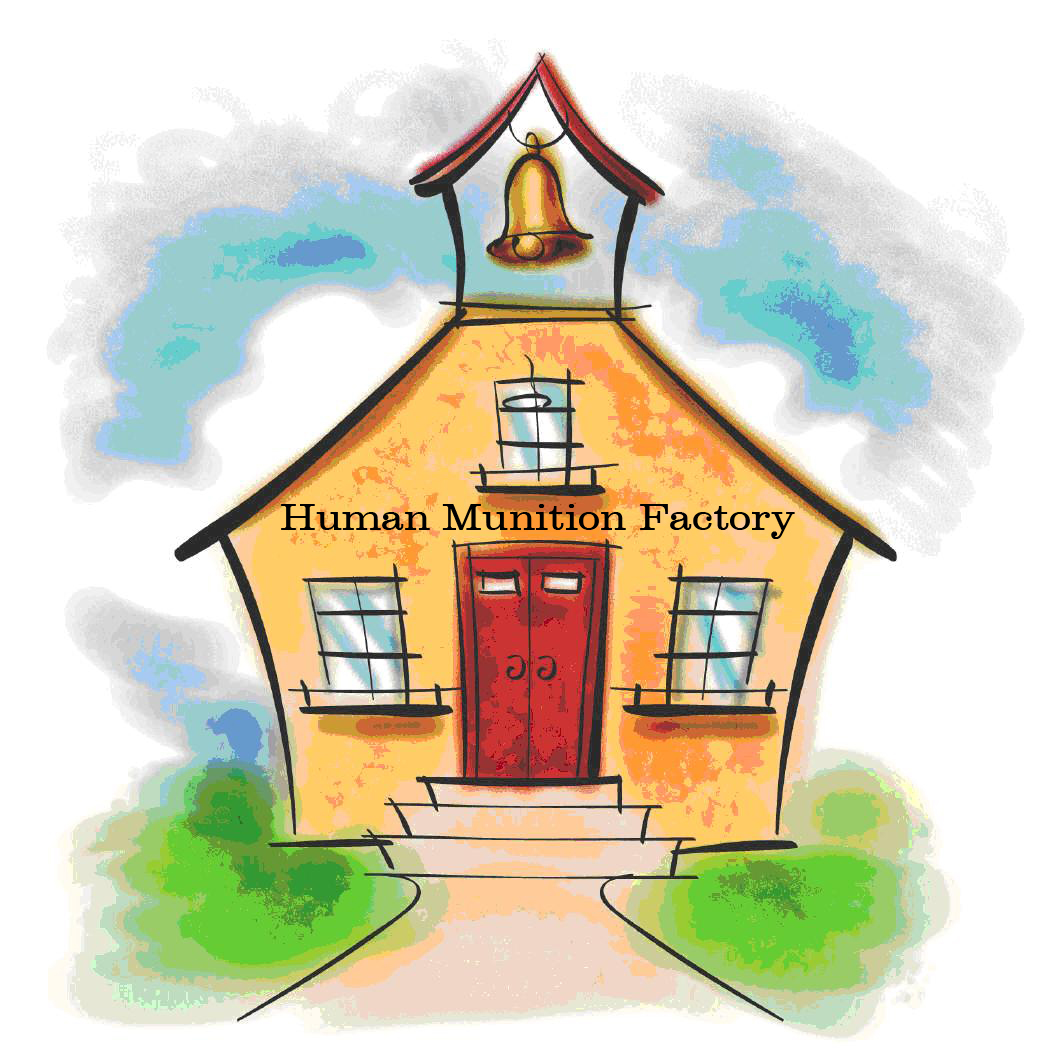 Poverty Pimp Mystics Suck on Rahm's Trough to Keep the Poor Poor, and Tithing Faith-based groups that have become the face of community support for Mayor Rahm Emanuel's controversial plans to lengthen the school day and close failing schools also receive millions of dollars in grants from his administration.
City Hall has long enjoyed the support of church leaders who receive grants to run after-school programs and other social services, but that relationship is coming under new scrutiny in response to complaints that some groups paid people to testify in support of Emanuel reforms at recent public hearings.   www.chicagotribune.com/news/education/ct-met-emanuel-ministers-schools-20120127,0,1354495.story
Capitalist Schools as Hotbeds of Corruption The former schools chief in Beverly Hills was convicted Monday on two felony charges of misappropriation of public funds.
Jeffrey Hubbard, now superintendent of the Newport-Mesa Unified School District, was convicted of ordering $20,000 in bonuses for an administrator and increasing her car allowance to $500 a month without approval from Beverly Hills school board members. He was acquitted on a third charge of illegally increasing another subordinate's pay.    http://www.latimes.com/news/local/la-me-beverly-hills-20120124,0,632364.story
A GM CPA named EFM of Highland Park Michigan Schools as Students Flee Jack Martin, a certified public accountant who helped turn around management in the U.S. Department of Education, was named Friday as emergency manager for the financially troubled Highland Park Schools.
Gov. Rick Snyder made the school system the second district in Michigan, after Detroit, to come under a state-appointed manager due to a financial crisis.
Martin is founder and chairman of Martin, Arrington, Desai & Meyers PC in Detroit and was chief financial officer for the Education Department from January 2002 through December 2005….http://www.detroitnews.com/article/20120128/SCHOOLS/201280344/1026/schools/CPA-named-Highland-Park-Schools-EM
The Shanghai Ranking of the Top 500 Universities in the World Here are the world's 10 best universities on the Shanghai Ranking:
Harvard University
Stanford University
Massachusetts Institute of Technology (MIT)
University of California, Berkeley
University of Cambridge
California Institute of Technology
Princeton University
Columbia University
University of Chicago
University of Oxford    http://www.cnngo.com/shanghai/life/worlds-best-university-849512
The Weirdest Restraining order yet A Riverside County man says he has secured a restraining order against a fourth-grade boy who threatened his son with a knife.
Robert Casteel told the Riverside Press-Enterprise that earlier this month a student at Mission Bell Elementary School pulled a knife on his 10-year-old son, Christopher, and told him that he would "get you after school."
He said he pursued a restraining order to protect his son because the school has been lenient with the alleged aggressor.
"We've already got too many things happening in schools. Kids are getting shot and stabbed," Casteel told the newspaper. "This isn't something to take lightly."
School officials say this is the first time a child has been ordered by a court to stay away from a classmate.   latimesblogs.latimes.com/lanow/2012/01/fourth-grade-restraining-order.html
The International Hot War of the Rich on the Poor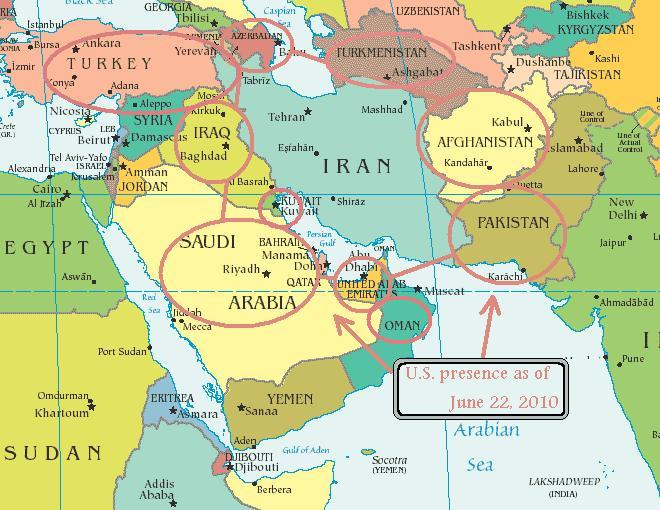 Continuing to Surround China in Perparation for WW3, Obamagogue Wants More Bases and Troops in Philippines Two decades after evicting U.S. forces from their biggest base in the Pacific, the Philippines is in talks with the Obama administration about expanding the American military presence in the island nation, the latest in a series of strategic moves aimed at China.
Although negotiations are in the early stages, officials from both governments said they are favorably inclined toward a deal. They are scheduled to intensify the discussions Thursday and Friday in Washington before higher-level meetings in March. If an arrangement is reached, it would follow other recent agreements to base thousands of U.S. Marines in northern Australia and to station Navy warships in Singapore.   www.washingtonpost.com/world/national-security/philippines-may-allow-greater-us-presence-in-latest-reaction-to-chinas-rise/2012/01/24/gIQAhFIyQQ_story.html
Trade Wars and Sanctions Presage Real Wars European Union governments agreed on Monday to an immediate ban on all new contracts to import, buy or transport Iranian crude oil, a move to put pressure on Tehran's disputed nuclear programme by shutting off its main source of foreign income.
However, to protect Europe's economy as it battles to overcome a debt crisis, the governments agreed to phase in the embargo, giving countries with existing contracts with Iran until July 1, 2012 to end those deals.
At a meeting of foreign ministers in Brussels, EU governments also agreed to freeze the assets of Iran's central bank and to ban all trade in diamonds, gold and other precious metals with the bank and other public bodies.
Western powers hope the far stricter sanctions net, which brings the EU more closely into line with U.S. policy, will force Iran to scale back or halt its nuclear work, which Europe and the United States believe is aimed at developing weapons. Iran says it is enriching uranium solely for peaceful purposes.   www.reuters.com/article/2012/01/23/eu-iran-sanctions-idUSL5E8CN0JV20120123?cid=nlc-dailybrief-daily_news_brief-link4-20120123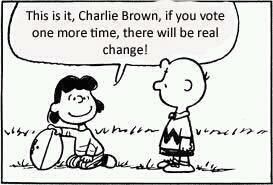 The CIA's Creation, the Fake Libyan Government Run by Langley Residents tortures people! Detainees from Libya's war held by fighters continue to be subjected to torture despite efforts by the provisional government to address the issue, according to the UN human-rights chief.
Navi Pillay told the UN Security Council on Wednesday she was extremely concerned about thousands of prisoners, most of them accused of being loyalists of the toppled government of Muammar Gaddafi and many from sub-Saharan Africa.
"The lack of oversight by the central authorities creates an environment conducive to torture and ill-treatment," Pillay said. "My staff have received alarming reports that this is happening in places of detention that they have visited."
She said it was urgent that all Libya's detention centres be brought under control of the justice ministry and general prosecutor's office and that detainees be screened so that they could be freed or receive a fair trial.
The government that replaced Gaddafi's administration has been struggling to take control of the detainees held by the fighters who overthrew Gaddafi, but has been hampered by lack of prison staff, UN officials say.    http://www.aljazeera.com/news/africa/2012/01/2012126601863986.html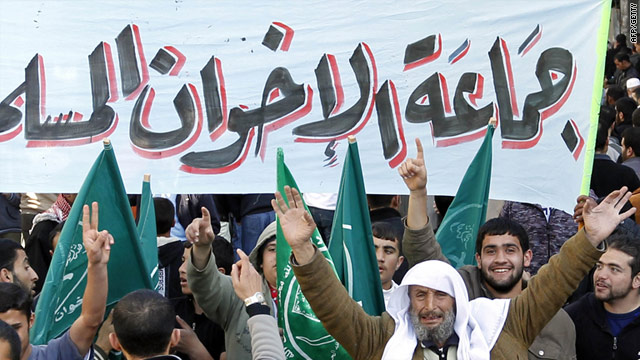 Egypt's Arab Spring, Much Like OWS, Wins Sharia Law, the Muslim Bros, and Military Rule. A year ago, Tahrir Square was a carnival of unity — Egyptian protesters stood Christian with Muslim, Islamist with leftist, women with men, rich with poor — for the common cause of bringing down Hosni Mubarak's authoritarian regime.
Now, Mubarak is gone, and so is the show of solidarity that ended his regime and galvanized other Arab Spring rebellions. The revolutionary movement has fragmented into rival blocs overseen by an all-powerful military council. The square itself is a bullet-pocked battleground where a small, perpetual demonstration snarls traffic and chokes downtown Cairo businesses.
Within this mosaic, Islamists have emerged as Egypt's dominant new political force, much to the dismay of liberal protesters, whose Western-style demands sometimes run counter to strict religious teachings. As the competing groups bicker over parliamentary posts and the ruling Mubarak-era generals wield their authority, revolutionary activists say their dreams of speedy democratic reforms and civil liberties seem as distant as ever….In the past 11 months, the military has sent more civilians to military trial than Mubarak's regime did in 30 years, human rights groups say. Female protesters have undergone forced "virginity tests," and nonprofit groups saw their offices raided on suspicion of receiving "foreign funds," code for U.S. support for democratic initiatives. The notorious emergency law, which allows for arbitrary arrests, is still in place.
Anyone who raises such issues publicly is subject to harsh retaliation in state media, which regularly depict revolutionaries as foreign agents or liken them to unruly children. The disparate protest groups are unable to respond to such attacks with a unified front; meetings to form a representative umbrella group fell apart amid shouting matches and grandstanding.     www.mcclatchydc.com/2012/01/24/136797/egypts-revolutionaries-see-little.html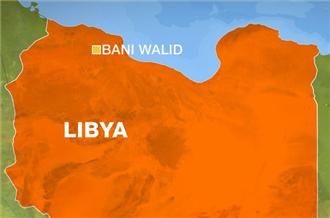 Pro Gadaffi Fighters took a Town in Libya Loyalists of Libya's ousted leader Muammar Gaddafi have seized control of the town of Bani Walid, raising the former government's green flag, an official and a commander have said.
The retaking of the town, 150km southeast of Tripoli, the capital, comes as Libya's new leaders have struggled to unify the oil-rich North African nation three months after Gaddafi was captured and killed.
Hundreds of well-equipped and highly trained remnants of Gaddafi's forces raised the flag over buildings in the western city late on Monday after hours of clashes, said Mubarak al-Fatamni, the head of Bani Walid's local council.
Fatamni, who fled to the nearby city of Misrata following the attack, said four revolutionary fighters were killed and 25 others were wounded.
A resident of the town said the fighters used heavy weaponry, including 106-mm anti-tank guns, and that seven people were killed and 20 wounded.
Al Jazeera's Stefanie Dekker, reporting from the outskirts of Bani Walid, said that pro-Gaddafi fighters seized the town late on Monday and are still in control there.    http://www.aljazeera.com/news/middleeast/2012/01/2012124133415649500.html
Cutting a Deal With the Taliban, Pretending Bush/Obama's war Split them From AQ The Taliban must promise to disassociate from international terrorism and affirm their desire to participate in a peace process for tentative talks on a political settlement to the Afghan war to continue, a senior U.S. official said on Sunday.
Marc Grossman, the White House's special envoy to Afghanistan and Pakistan, said during a visit to Kabul that Pakistan also needed to play a key role in any peace talks, but sought to downplay tensions stemming from Islamabad's decision not to allow Grossman to visit Pakistan as planned.
U.S. special envoy said that once the Pakistani parliament completes a review of Islamabad's badly strained relations with Washington, "I will be glad to meet them anytime," said Grossman.
Jawid Ludin, Afghan deputy foreign minister, said at a joint press conference here that "the role of Pakistan is crucial."
"I am looking forward to for the Taliban to be clear about breaking their ties with international terrorism, denounce it, distance themselves from it, and also they should say they are prepared to participate in Afghan peace process," Grossman said.   www.mcclatchydc.com/2012/01/22/136580/us-envoy-tells-taliban-terms-for.html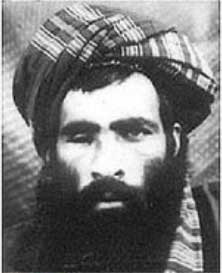 Iraq Unraveling Faster than anyone expected, barely a month after the last U.S. troops left, Iraq's government appears to be coming apart, prompting fears that the country is headed for another round of sectarian strife.
Prime Minister Nouri al Maliki, a Shiite Muslim, is driving to consolidate control and sideline more secular politicians in a battle that increasingly appears to be a fight to the finish in which there can be no compromise.
Barham Salih, the widely admired prime minister of the autonomous Kurdish region in the north, said the infighting is "tearing the country apart." Preemption is the name of the game.
"The motto is: 'I'll have him for lunch before they have me for dinner'," he said during an interview in his office in Irbil.
The downhill spiral takes a new turn every week, sometimes daily. Responding to a boycott by his Sunni partners in the power-sharing government, Maliki last week locked them out of their jobs, ordering ministries to bar their doors to cabinet officers, even though they still have a mandate from the Iraqi parliament.   www.mcclatchydc.com/2012/01/22/136579/with-us-troops-hardly-gone-iraqs.html
'I never fired at any women or children': Stunning denial by U.S. Marine at Haditha massacre court martial as judge rules he will serve ZERO jail time Sgt Frank Wuterich faced detainment of no more than three months after pleading guilty to lesser charges  Accused of telling team to 'shoot first, ask questions later' in Haditha in 2005 U.S. team killed unarmed women, children and man in wheelchair in house     www.dailymail.co.uk/news/article-2091333/Frank-Wuterich-trial-Stunning-denial-US-Marine-Haditha-massacre-court-martial.html   (below, Haditha Carnage)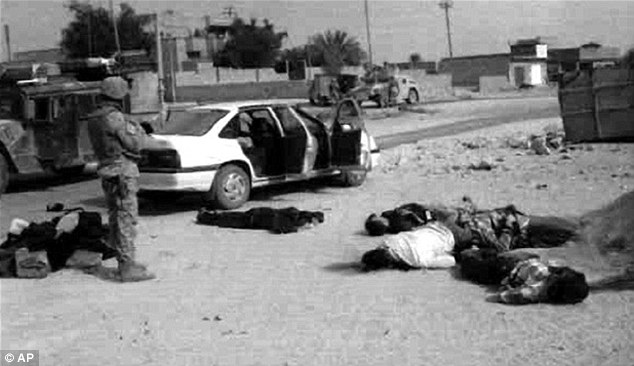 The International Economic War of the Rich on the Poor
Soros on the Euro Crisis Germany is acting as a task master, imposing fiscal discipline. But that could create tensions that could destroy the European Union."   www.bloomberg.com/slideshow/2012-01-26/wef-2012-heard-in-davos.html#slide12
SOLD Sign on all of Pontiac Michigan Pontiac, Michigan, is having a fire sale to raise desperately needed money. Up for sale is city hall, the police station, the library, cemeteries, golf courses, and on and on—just about every public asset, reports the Detroit Free Press. Pontiac has slashed its budget from $58 million to $38 million since an emergency planner took over in 2009, but it still has a $12 million shortfall.
Even worse: All of this might be a sign of what's in store on a much larger scale for Detroit, which must cut $330 million from a $1.2 billion budget, notes the Free Press. One thing not for sale in Pontiac, by the way: the Silverdome where the Detroit Lions once played. Pontiac turned down a $20 million offer in 2005, only to sell the stadium at auction for $583,000 in 2009.   www.newser.com/story/135886/for-sale-in-pontiac-michigan-pretty-much-everything.html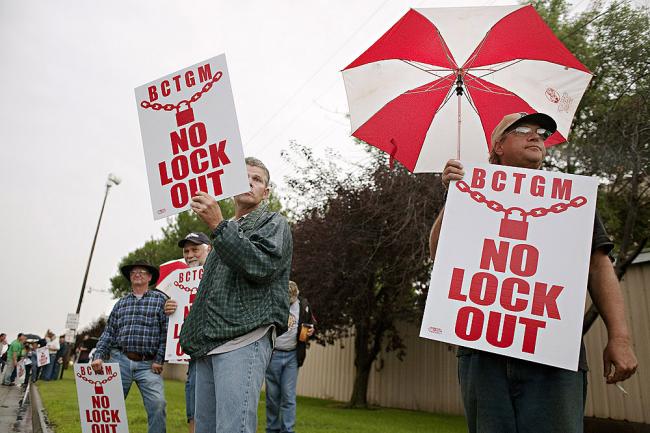 With the Fake Unions Unable to sellout Fast Enough, Employers Turn to Lockouts America's unionized workers, buffeted by layoffs and stagnating wages, face another phenomenon that is increasingly throwing them on the defensive: lockouts   .  From the Cooper Tire factory in Findlay, Ohio, to a country club in Southern California and sugar beet processing plants in North Dakota, employers are turning to lockouts to press their unionized workers to grant concessions after contract negotiations deadlock.Even the New York City Opera locked out its orchestra and singers for more than a week before settling the dispute last Wednesday.  "This is a sign of increased employer militancy," said Gary Chaison, a professor of industrial relations at Clark University. "Lockouts were once so rare they were almost unheard of. Now, not only are employers increasingly on the offensive and trying to call the shots in bargaining, but they're backing that up with action — in the form of lockouts."
The number of strikes has declined to just one-sixth the annual level of two decades ago. That is largely because labor unions' ranks have declined and because many workers worry that if they strike they will lose pay and might also lose their jobs to permanent replacement workers.
Lockouts, on the other hand, have grown to represent a record percentage of the nation's work stoppages, according to Bloomberg BNA, a Bloomberg subsidiary that provides information to lawyers and labor relations experts. Last year, at least 17 employers imposed lockouts, telling their workers not to show up until they were willing to accept management's contract offer.  http://www.nytimes.com/2012/01/23/business/lockouts-once-rare-put-workers-on-the-defensive.html?_r=2&nl=todaysheadlines&emc=tha2
So Long, Hull House! Hull House, the Chicago social services organization founded more than 120 years ago by the Nobel Peace Prize winner Jane Addams, closed Friday after running out of money.
The agency said the poor economy resulted in more demand for its services but also made it harder to raise money to cover its costs. Hull House has been providing child care, job training, housing assistance and other services for 60,000 people a year in the Chicago area.   The agency had announced plans to close in the spring, but Friday's shutdown was unexpected, striking some 300 employees with a devastating and unexpected blow. They received layoff notices and final paychecks and then spent the day packing their belongings and saying tearful good-byes. Many said they were startled to learn their insurance ended almost two weeks ago.     www.washingtonpost.com/national/chicagos-hull-house-founded-by-jane-addams-closes-doors-after-more-than-120-years/2012/01/27/gIQAKHjnVQ_story.html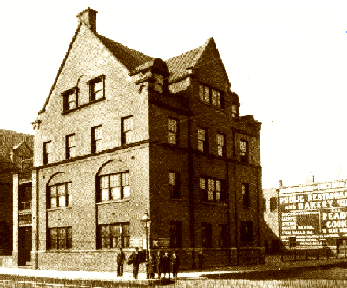 The New Guilded Age–ok By the NY Times In the 19th century, the Industrial Revolution and the opening of the American frontier created the Gilded Age and the robber barons who ruled it. Today, as the world economy is being reshaped by the technology revolution and globalization, the resulting economic transformation is creating a new gilded age and a new plutocracy.
The two forces are intricately related. Indeed we are living through slightly different gilded ages that are unfolding simultaneously. The West is experiencing a second gilded age, while the emerging markets, as Mr. O'Neill and others have documented, are experiencing their first gilded age…
this time around, the whole world no longer has the escape valve which, at least for a time, released some of the pressures of the Industrial Revolution: Europe's huddled masses could emigrate to the New World. Even with that option, it is worth remembering, the conflicts and inequities created by industrialization and urbanization were ultimately resolved in the West only after a half century of revolution and war.
"It depends on your time horizon," Mr. van Reenan said. "After all, the Great Depression and World War II were a massive cost to humanity. Eventually, humanity will prosper. Capitalism does work, but over the medium term, 30 or 40 years, there could be incredible dislocations."      www.nytimes.com/2012/01/23/business/global/wrenching-the-globe-into-a-new-economic-orbit.html?_r=1&emc=tnt&tntemail0=y
Interactive Map—Labor Unrest in China chinastrikes.crowdmap.com/main
The Emergence of Fascism as a Popular Mass Movement
LA Cops and US Military to Hold Joint Exercises on LA Streets If you notice a heavy military presence around downtown Los Angeles this week, don't be alarmed — it's only a drill.
Joint military training exercises will be held evenings through Thursday, according to the Los Angeles Police Department.
The LAPD will be providing support for the exercises, which will also be held in other portions of the greater Los Angeles area, police said.
Training sites "have been carefully selected to ensure the event does not negatively impact the citizens of Los Angeles and their daily routine," a department official said.     losangeles.cbslocal.com/2012/01/24/lapd-joint-military-drills-in-downtown-la-wont-disrupt-publics-daily-routines/
Mass Incarceration The accelerating rate of incarceration over the past few decades is just as startling as the number of people jailed: in 1980, there were about two hundred and twenty people incarcerated for every hundred thousand Americans; by 2010, the number had more than tripled, to seven hundred and thirty-one. No other country even approaches that. In the past two decades, the money that states spend on prisons has risen at six times the rate of spending on higher education. Ours is, bottom to top, a "carceral state,"     www.newyorker.com/arts/critics/atlarge/2012/01/30/120130crat_atlarge_gopnik?currentPage=all
Against NPR and PBS Fake Membership and PR Both National Public Radio and Public Broadcasting serve corporate and imperial interests. They're called public to conceal their agenda.
Critics ridicule NPR as National Pentagon or Petroleum Radio for good reason. It's true as well for PBS. Calling it Propaganda Public Broadcasting more accurately explains its mandate.
Listeners and viewers lose out. Those supporting both monetarily are cheated. Each receives generous government and corporate funding. In return, they know what's expected and don't disappoint.
Founded in 1970 as an independent, private, non-profit member organization of US public radio stations, NPR promised to be an alternative to commercial broadcasters by "promot(ing) personal growth rather than corporate gain (and) speak with many voices, many dialects."
Those promises long ago were abandoned. NPR's indistinguishable from other corporate media sources. It's corrupted like the rest. Consider its former head, Kevin Klose, its current president emeritus.
He was president from December 1998 – September 2008, then CEO from 1998 – January 2009. Earlier he was US propaganda director as head of Voice of America (VOA), Radio Liberty, Radio Free Europe, Radio Free Asia, Worldnet Television, and the anti-Castro Radio/TV Marti. As a result, he fit seamlessly in his new role.
Corporate executive Gary Knell is current president and CEO. NPR's anti-populist tradition continues, disserving its 34 million listeners daily.     sjlendman.blogspot.com/2012/01/npr-and-pbs-anti-iranian-propaganda.html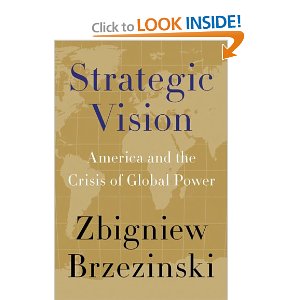 It is a bad day when Old Zbig is well to the left of every Presidential Candidate
Fascism Makes no Sense, but to Protect Capital–More on Tucson But there is one more stunning paradox. Although these books are banned for courses taught under the umbrella of Mexican American studies, many of the same books are allowed in other classes at schools such as Tucson's University High where students are placed on a college track and exposed to a variety of uncensored curricular materials.    http://www.counterpunch.org/2012/01/18/neo-racism-in-the-southwest/
The Murderous Drug Wars of Honduras and Guatemala Honduras, El Salvador, Belize, Guatemala and Panama all had higher per-capita murder rates than Mexico in 2010.    http://www.cnn.com/2012/01/19/world/americas/narco-wars-guatemala-honduras/index.html
Solidarity Forever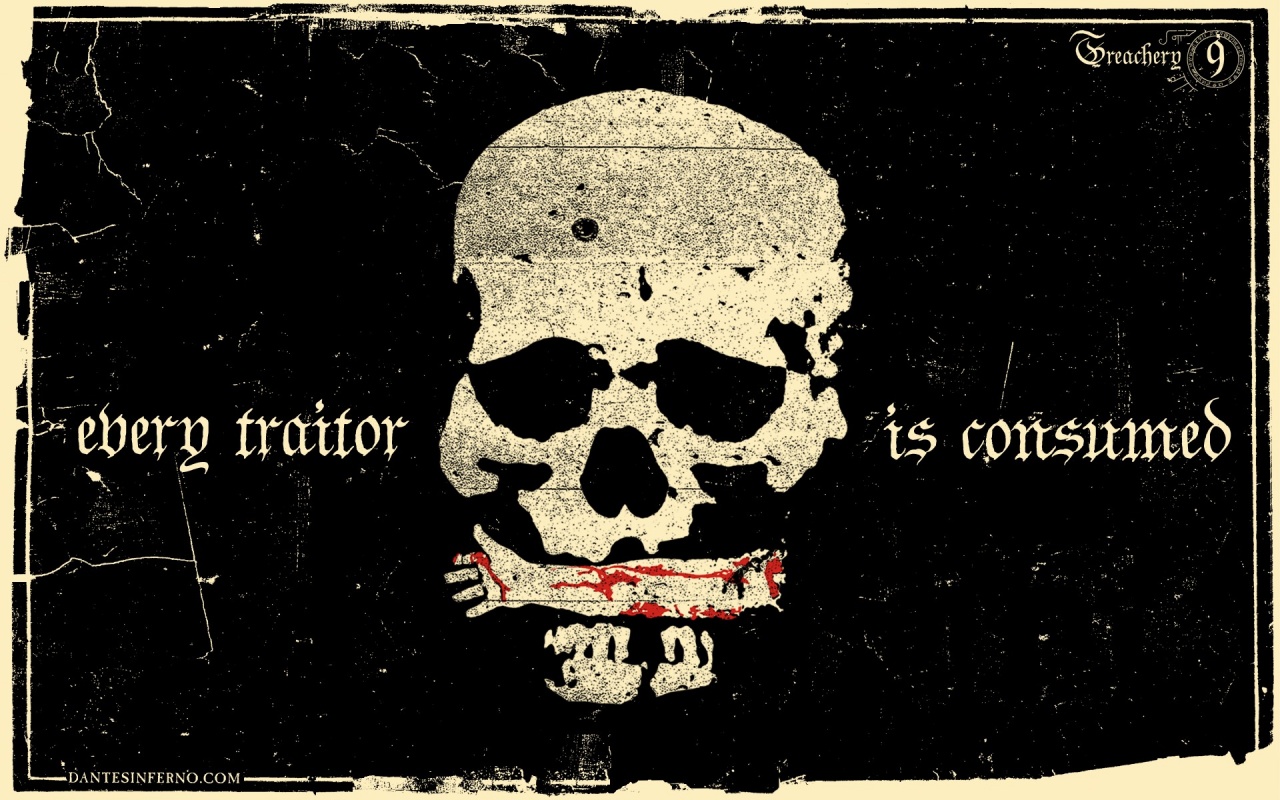 So Long Checkoff? What comes after Union Tops cannot sell Member's labor and peace for money?he nation's union membership rate continued a decades-long slide last year, falling to 11.8 percent of the American work force in 2011, the Bureau of Labor Statistics announced in a report on Friday.
That was down from 11.9 percent the previous year even though total union membership edged up, rising by 49,000 last year to 14.76 million. The overall membership rate declined because the increases in organized labor's ranks did not keep pace with overall growth in employment.
The bureau announced these numbers as the nation's labor unions have been coming under heavy political attack. Republican governors and Republican-controlled legislatures in Wisconsin and in several other states have pushed to curb the power of public employees to bargain collectively. Moreover, Indiana is poised to become the first state in more than a decade to enact a "right to work" law, which bans employers and unions from agreeing to contracts that require workers to pay fees for union representation.   According to the bureau, 16.3 million workers are represented by unions, some 1.5 million more than the total membership, indicating that many workers opt out of joining the unions that represent them at their workplaces.
The percentage of public sector workers in unions was 37 percent last year, more than five times the 6.9 percent membership rate for private sector workers. In the 1950s, more than 35 percent of private sector workers were in unions.      http://www.nytimes.com/2012/01/28/business/union-membership-rate-fell-again-in-2011.html?_r=1&emc=tnt&tntemail0=y
NEA Idaho Discovers it Can Be Cozy with Bosses without Checkoff Idaho's new school reform laws have gutted the collective bargaining powers of teachers' unions, and membership in some of the organizations is waning.
That's leaving some of the union locals without the simple-majority status that they must prove in order to negotiate with the district.
The Students Come First laws, unveiled by schools Superintendent Tom Luna one year ago and approved by the 2011 Legislature, limit teacher contract negotiations to the issues of pay and benefits. Working conditions and other issues were eliminated from master contracts.
Boise Education Association President Andrew Rath told the Idaho Statesman (bit.ly/xEXnqL) that the process isn't more adversarial because of the new laws.
"This (legislation) basically said to districts that if you don't want to work with teachers in these areas, you can say by law you don't have to do it anymore," Rath said. "But I think they've found that districts want to work with the teachers."     magicvalley.com/news/state-and-regional/idaho-teacher-unions-see-decline-in-membership/article_0865f506-45ff-11e1-8ecc-001871e3ce6c.html
Spy Versus Spy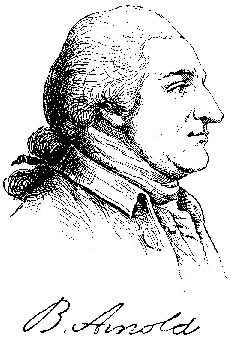 The CIA's Once Fave Spook Now Awaits Trial For ? In March 2002, John Kiriakou coordinated a team of fellow Central Intelligence Agency officers and Pakistani agents that descended upon a house in Pakistan where they believed they might find Abu Zubaydah, a high-level figure in Al Qaeda.   Rushing into the house amid the bloody aftermath of a shootout, Mr. Kiriakou seized a heavily wounded man, photographed his ear, and used his cellphone to send the image to an analyst. "It's him," the analyst reported back after comparing the shape of the ear to file photographs of Abu Zubaydah.
Mr. Kiriakou, who recounted the episode in a 2010 memoir, and his colleagues had captured alive the first big target in the Qaeda hierarchy after the terrorist attacks on New York and Washington — "one of the brightest moments of my professional life," he described it.
Now, Mr. Kiriakou is embroiled in another drama. The same government that a decade ago sent him to risk his life taking on Al Qaeda is now trying to send him to prison for as much as 30 years, charging him with disclosing classified information — the identity of two former colleagues who participated in interrogating detainees — to journalists.     www.nytimes.com/2012/01/25/us/john-kiriakous-path-from-ambitious-spy-to-federal-defendant.html?_r=1&emc=tnt&tntemail1=y
Egypt Snatchs Six with Ties to the National Endowment for Democracy Building tensions between the United States and Egypt flashed into the open Thursday when Cairo confirmed that it had barred at least a half-dozen Americans from leaving the country and the Obama administration threatened explicitly to withhold its annual aid to the Egyptian military.   The travel ban came to light on Thursday after the International Republican Institute, an American-backed democracy-building group, disclosed that the Egyptian authorities had stopped its Egypt director, Sam LaHood, at the Cairo airport on Saturday before he could board a flight to Dubai in the United Arab Emirates.
Mr. LaHood is the son of Ray LaHood, the secretary of transportation and a former Republican congressman from Illinois. He is one of six Americans working for the Republican Institute or its sister organization, the National Democratic Institute, whom Egypt has blocked from leaving as part of a politically charged criminal investigation into their activities.   www.nytimes.com/2012/01/27/world/middleeast/egypt-bars-son-of-ray-lahood-from-leaving.html?_r=1&ref=global-home
The Magical Mystery Tour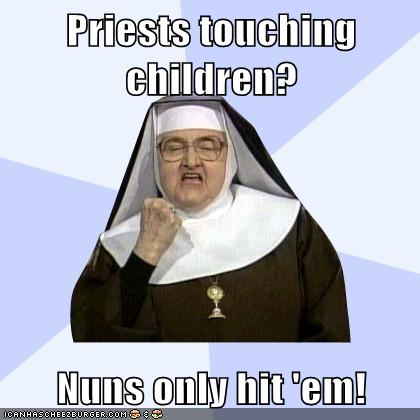 Sane Student Under Assault in Community of Militant Mystics The prayer, eight feet tall, is papered onto the wall in the Cranston West auditorium, near the stage. It has hung there since 1963, when a seventh grader wrote it as a sort of moral guide and that year's graduating class presented it as a gift. It was a year after a landmark Supreme Court ruling barring organized prayer in public schools.
"Our Heavenly Father," the prayer begins, "grant us each day the desire to do our best, to grow mentally and morally as well as physically, to be kind and helpful." It goes on for a few more lines before concluding with "Amen."
For Jessica, who was baptized in the Catholic Church but said she stopped believing in God at age 10, the prayer was an affront. "It seemed like it was saying, every time I saw it, 'You don't belong here,' " she said the other night during an interview at a Starbucks here.     http://www.nytimes.com/2012/01/27/us/rhode-island-city-enraged-over-school-prayer-lawsuit.html
Rapist Pastor Nabbed in TJ Days after being featured on the television show "America's Most Wanted," a fugitive pastor from Henderson, Nev., was captured Wednesday by Mexican authorities in Tijuana. Otis Holland, 55, is accused of sexually assaulting teenage girls in his parish who came to him for counseling.   www.utsandiego.com/news/2012/jan/26/fugitive-us-pastor-captured-in-tijuana/
The Best Thing in the History of the World and the Worst too Maybe
www.youtube.com/watch?v=kBjUDCyDCuI
The Glock 19 Dangeroug Bob Has one. How about you? The Glock is everywhere, in innumerable TV shows and movies, strapped to most law enforcement personnel, name-dropped in hip-hop songs. The no-firearms sign posted at airports features the distinctive, squat Glock silhouette. As Barrett writes, the Glock is "the Google of modern civilian handguns: the pioneer brand that defines its product category." Barrett argues that the Glock achieved such market penetration and cultural cachet as much because of timing and marketing as any native characteristic of the gun. Barrett's argument isn't unique — what business thrives without luck and opportunism? — yet on balance "Glock" offers an instructive examination of American weapons fetishism.