Saturday, November 26th, 2011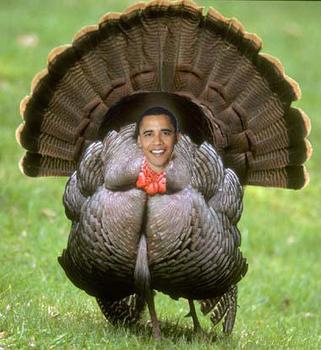 We Say Fight Back!
"Exterminate all the Brutes."
The Cop who did the Pepper Spraying on Unarmed Non-violent youth is Lt John Pike of the UCSD police.
Anonymous Responds to Lt John Pike, Cowardly Cop Attacking Non Violent Students to inflict terror
www.youtube.com/watch?v=qgOLoYxjiM8
Petition Demanding the Ouster of the Fascist Boss of UC Davis:   www.change.org/petitions/police-pepper-spray-peaceful-uc-davis-students-ask-chancellor-katehi-to-resign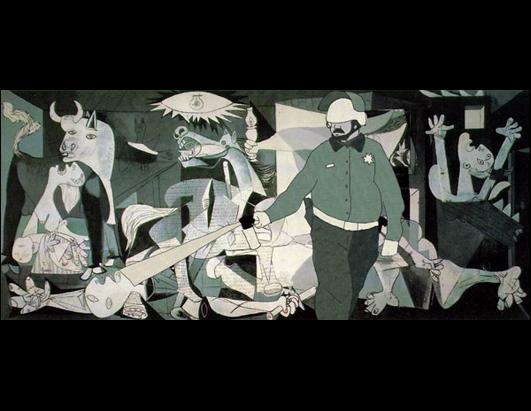 Liberalism and Fascism: The Dutt Thesis: "We killed lhe bastard. but the bitch that bore him is in heat again. " – the working class in Brecht's play, The Resistible Rise of Arturo Ui-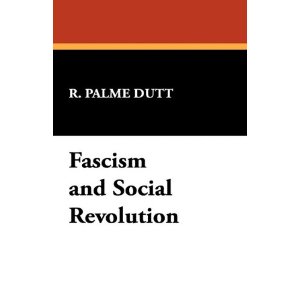 Though few articles or books on fascism even make rderence to Dutt's publication, it is an essential work in gaining all understanding o f right-wing movements for at least two reasons. First, it is o ne of the mos t comprehensive treatments o f fascism ever written from a Marxist perspec tive. Dun was a leader of the international communiS! movement and, when the book was wrilten, head of the British Communist Party. Secondl y, the book was wrilten after the details o f fascism had emerged but before completion o f the strategy and theoretical justification of the United Peoples Front Agai nst Fasc ism (i.e., the formation of antifasc ist alliances between communists and Ihe liberal hourgeoisie).    richgibson.com/Dutt.pdf
Occupy Oakland For West Coast Port Shutdown: Proposal for a Coordinated West Coast Port Shutdown, Passed With Unanimous Consensus by vote of the Occupy Oakland General Assembly 11/18/2012:
In response to coordinated attacks on the occupations and attacks on workers across the nation:
Occupy Oakland calls for the blockade and disruption of the economic apparatus of the 1% with a coordinated shutdown of ports on the entire West Coast on December 12th. The 1% has disrupted the lives of longshoremen and port truckers and the workers who create their wealth, just as coordinated nationwide police attacks have turned our cities into battlegrounds in an effort to disrupt our Occupy movement.
We call on each West Coast occupation to organize a mass mobilization to shut down its local port. Our eyes are on the continued union-busting and attacks on organized labor, in particular the rupture of Longshoremen jurisdiction in Longview Washington by the EGT. Already, Occupy Los Angeles has passed a resolution to carry out a port action on the Port Of Los Angeles on December 12th, to shut down SSA terminals, which are owned by Goldman Sachs.    www.occupyoakland.org/2011/11/occupy-oakland-calls-for-total-west-coast-port-shutdown-on-1212/
LongshoreWorkers Fightback in WA!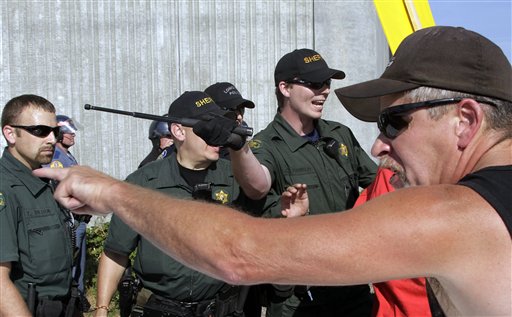 A federal judge ordered union protesters to stop using illegal tactics Thursday as they battle for the right to work at a new grain terminal in Washington state.
U.S. District Judge Ronald Leighton issued a preliminary injunction to restrict union activity, saying there was no defense for the aggressive tactics used in recent days. Protesters twice blocked the pathway of a train carrying grain to the terminal at the Port of Longview on Wednesday, and early Thursday morning hundreds of them stormed the facility, overwhelmed guards, dumped grain and broke windows, police said.
The dispute halted work at four other Washington ports, including Seattle, on Thursday as hundreds of longshoremen refused to show up or walked off the job. …Leighton said he felt like a paper tiger because the International Longshore and Warehouse Union clearly ignored a temporary restraining order he issued last week with similar limits. He scheduled a hearing for next Thursday to determine whether the union should be held in civil contempt.
"The regard for the law is absent here," the judge said. "Somebody is going to be hurt seriously."
Six guards were trapped for a couple of hours after at least 500 Longshoremen broke down gates about 4:30 a.m. and smashed windows in the guard shack, Longview Police Chief Jim Duscha said. He initially referred to the guards as "hostages," but later retracted that after the guards clarified no one had threatened them.
"The guards absolutely could not get out," Duscha said. "They feared for their lives because of the size of the crowd and the hostility of the crowd."     www.komonews.com/news/local/129457903.html
What is Capitalism Hiding? By Bertell Ollman


What exactly is it about capitalism that our rulers are trying to hide? The short list would have to include:
1) that the most apt label for our society-because it brings into focus how our society works (particularly in production, an area of life that most of the other labels ignore or obscure), for whom it works better, for whom it works worse, and its potential for change-is "capitalism";
2) that the real rulers of this society are those who own the means of production, distribution and exchange, and reap the bulk of the surplus;
3) that the Government, whatever democratic foreplay goes on, serves their interests, hence is their Government and not ours;
4) that we, the rest of us who don't live on profit, rent or interest, are workers (whether we are willing to admit it or not), because we are forced to seek work in order to live;
5) that the conditions of life and work for us workers are bad and likely to get much worse-while the wealth of the capitalists keeps growing;
6) that a qualitatively better life, a more humane, just, free, democratic, egalitarian and ecologically rational way of organizing society can be developed;
7) that those who benefit from the present order of society have consistently lied to us about all of the above; and
8) that once workers-in the broad sense of the term-break through these lies and half-truths, they/we can win.
Now the best way for the capitalists to hide all of these facts is to hide the first one, that our's is a capitalist society, because once people learn this all of the facts that follow become easier to see and to grasp.
In his book, In Praise of Folly, Erasmus tells the story of a man watching a play who all at once jumps onto the stage and tears the masks off of the actors to reveal who they really are. If you think of Marx as this man and the capitalists as the actors, you can begin to understand both what Marx does and why the capitalists are not too pleased with him for doing it.
End of Ollman Quote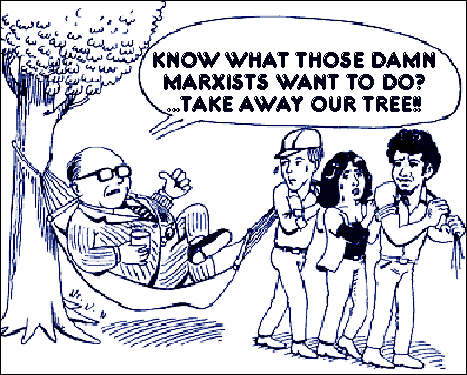 Add that capitalism was born with imperialism and, hence, always means war.
That everywhere children of the poor now kill other children of the poor on behalf of the rich in their homelands and all would do well to turn their guns around on their real enemies.
That corruption inside capitalism has always been there, is no fluke, that the government is, without question, a corporate state, an executive committee and armed weapon of the rich which is fully aware of class war,
that the government schools are human munition factories and illusion mills, missions for capitalism,
that racism and capitalism were also born together, and that those who want to save what are really their (the ruling class') schools and their economy only strip poor and working people of the class consciousness necessary to make a real fight back, and thus deepen the role of emerging fascism.
Time to think twice about offering the most courageous people up to be kettled, maced, and recorded by the police, and move to talk mutiny to the troops, strikes to students, school workers and other workers, and targeted uprisings over time. It is going to be a long slog.
The fascists are coming……
The Ollman citation : From How to Take an Exam and Remake the World by Bertell Ollman 2001
FARC Fights on. Why Should Anyone Believe Farc is Merely A Drug Gang? Where is Timochenko?
Timochenko is the nickname for Rodrigo Londono Echeverry, the new leader of the leftist Revolutionary Armed Forces of Colombia, or FARC. He has taken refuge in Venezuela in the past to escape the Colombian army, and some intelligence sources believe that he is there now. So might be Ivan Marquez, the alias of another member of the FARC's seven-person secretariat….In a defiant open letter this week, his first as FARC commander, Timochenko criticized Santos' tone and the military's display of the corpses of Cano and other dead guerrillas. He insisted that the rebels would continue their struggle.
"This way of showing off power and brutality doesn't win the sympathies of anyone," Timochenko wrote in the letter dated Nov. 19.    latimesblogs.latimes.com/world_now/2011/11/colombia-venezuela-rebels-talks.html
The Little Red Schoolhouse
Holy Crap! More students Cheat on the Sat (born in fascism) Additional students have been charged in an SAT cheating scandal on Long Island, New York. Thirteen students were charged Tuesday with being part of a scheme in which students paid other teens to take college entrance exams on their behalf. So far, 20 current and former students at three high schools have been implicated in the scandal.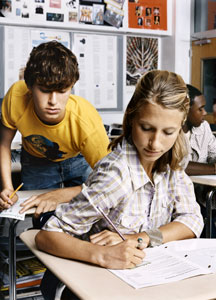 www.npr.org/2011/11/23/142693121/13-additional-students-charged-in-sat-cheating-scandal
The International Hot War of the Rich on the Poor
The Obamagogue Doctrine (following Monroe and Carter) The Pacific is an American Lake.
Re-Heating the Cold War–Russia/US War Talks Collapse. Russia threatened Wednesday to withdraw from the New START nuclear arms control deal with the United States and deploy missiles aimed toward U.S. defense installations in Europe in a harsh sign of the tension between the two countries.
In a prime-time televised speech, President Dmitry Medvedev, visibly upset over missile defense consultations with Washington, said that an early warning radar system immediately would be put on red alert close to the Russian border with Poland and that missiles and other weapons would be positioned in the country's west and south to target U.S. sites in Europe.    latimesblogs.latimes.com/world_now/2011/11/russia-dmitry-medvedev-new-start-nuclear-arms-united-states.html
US Kill Team Soldier Sentenced: A U.S. Army sergeant, the eleventh "Kill Team" soldier convicted of crimes in the widest-ranging prosecution of war crimes in the ten years of the Afghanistan War, was sentenced Friday to five years in jail for misconduct.
David Bram, 27, was found guilty on all but two of nine counts including solicitation to commit murder, conspiracy to commit assault and trying to derail the investigation into the slaying of innocent Afghans, reports the Associated Press.
Bram's crimes involved the beating of subordinate soldier, Private Justin Stoner, who had exposed the rampant use of hashish among U.S. troops in Afghanistan and led Army investigators to uncover the heinous crimes of the 'Kill Team," which involved the murdering of villagers for sport. Bram cried in court as he apologized to "the people of Afghanistan" and said, "I pray I have not deterred any young Americans from serving their nation.
"I truly do understand the weight of what I've done," he added, choking back tears. "I understand I must be punished for my actions. I ask for mercy, not for myself but for my beautiful children."    www.nydailynews.com/news/world/kill-team-soldier-david-bram-sentenced-years-war-crimes-afghanistan-article-1.980289?localLinksEnabled=false
Karzai (again and again) "Say NATO and US, would you Please stop killing Afghan Innocents? — Afghan president Hamid Karzai on Thursday condemned the killing of six children and an adult in the southern part of the country that local officials blame on a NATO airstrike.
Karzai's office said in a statement that local officials said NATO was responsible for the incident in the Zharzai district of Kandahar province.   www.washingtonpost.com/world/asia-pacific/afghan-president-names-new-governor-for-troubled-central-bank-after-5-month-vacancy/2011/11/24/gIQAg3q9qN_story.html?hpid=z5
The International Economic War of the Rich on the Poor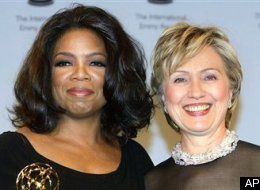 As predicted in 2000, the Dream Ticket that would Make Suckers of Americans Yet Again.
Now Online. Free! "Inside Job." The Movie on the Great Financial Crisis
www.theotherschoolofeconomics.org/?p=2499&fb_source=message
Obamagogue Pal and Fundraiser (and snitch) Rezko gets Ten the Harder Way: A U.S. judge on Tuesday sentenced Antoin "Tony" Rezko, a former Chicago fundraiser for President Barack Obama, to 10-1/2 years in prison for corruption and extortion. Rezko's conviction was among a slew of guilty pleas that led to the conviction in two trials of former Democratic Illinois Governor Rod Blagojevich and several of his aides.
A Syrian immigrant who earned millions in the real estate and restaurant businesses, Rezko has been imprisoned since his 2008 conviction on 16 fraud and attempted bribery counts.
"Enough is enough. Corruption in Illinois has to stop," U.S. District Judge Amy St. Eve in handing down sentence to the now-gaunt, 56-year-old Rezko.
Rezko became a minor campaign issue for Obama during the 2008 presidential race. The two had become close friends and Rezko had raised tens of thousands of dollars for the then-Illinois state senator's successful U.S. Senate and presidential campaigns.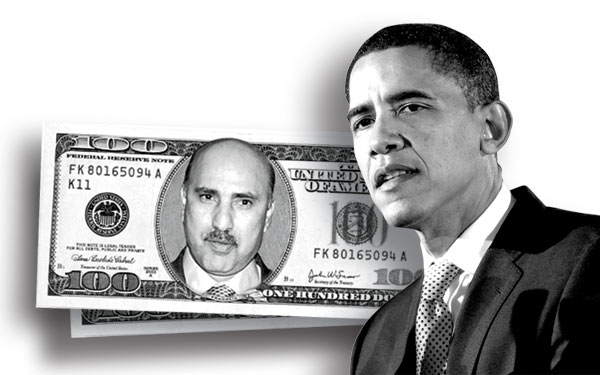 At one point, the Republican National Committee referred to Rezko as Obama's "money man".
Rezko also advised Obama in the purchase of the future president's large home on the south side of Chicago. Rezko's wife purchased and then resold to the Obama family a side yard to the home they could not afford initially.
When Rezko was convicted, Obama said he was "saddened" and added, "This isn't the Tony Rezko I knew."
Because he has spent some 44 months in prison — some in solitary confinement awaiting a chance to testify that never came — Rezko has roughly 6 years, 10 months, left to serve. While in the Chicago federal prison for nine months, he was kept in solitary for his own protection because he was cooperating with the government,    www.reuters.com/article/2011/11/22/us-usa-crime-rezko-idUSTRE7AL22X20111122
Who Lost Europe? The borrowing rates for troubled — and even not-so-troubled — European governments soared again Friday, heightening the danger of an all-out collapse in Europe's common currency. It comes as political leaders across the continent are pointing at each other as they call for action to avert a worse outcome.      The danger is most pressing in Italy, where the rate the nation must pay to borrow money for a decade rose Friday for the fifth straight day, to 7.23 percent from 6.64 percent a week ago. The increase came in an auction of new bonds for which demand was weak — pushing the rate the Italian government must pay to borrow money for two years up four-tenths of a percentage point, a remarkably big one-day jump, to 7.5 percent.
With debt totaling 120 percent of Italy's economy, higher rates could create a dangerous, self-reinforcing spiral for the country — the higher its borrowing costs, the more onerous the interest payments. That in turn increases the likelihood of economy-cratering tax increases and spending cuts or a catastrophic default.    www.washingtonpost.com/business/economy/european-debt-crisis-spreads-raising-danger-of-currency-collapse/2011/11/25/gIQAqgZUwN_story.html?hpid=z6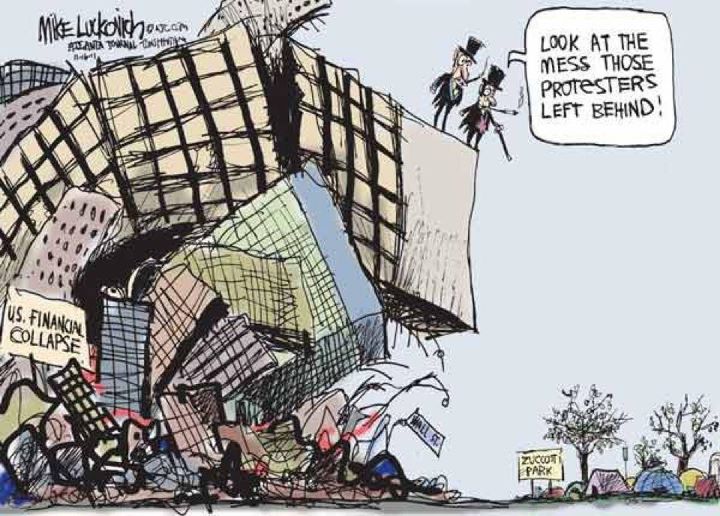 Solidarity ForNever
Serious Occupiers and Ghost Dancers Alike, Beware of your Unionite Friends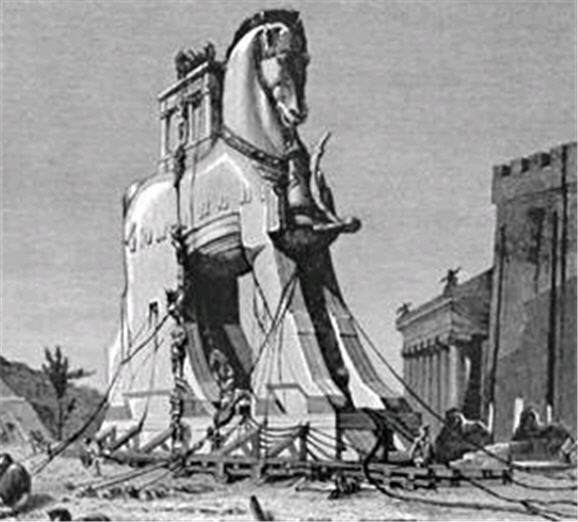 Broward Teachers Union (FLA) at it Again (the last boss of BTU was dealing child porn went to jail): As Broward public schoolteachers faced layoffs and furloughs over the past two years, their local union boss charged $128,600 in unexplained expenses to union credit cards and signed off on $25,000 in union checks made out to cash, according to an audit obtained Wednesday by The Miami Herald.
On top of his $155,000 salary, Broward Teachers Union President Pat Santeramo, now the focus of two state investigations, had access to a $300 monthly expense account, a $600 auto allowance, and the use of a gas card with charges ranging from $175 to $250 a month, according to the audit.    www.sun-sentinel.com/news/education/mh-santeramo-expenses-20111116,0,2781412.story
UAW Returns to Attacking its Own Work Force–the fake Union as Boss: The United Auto Workers is locked in a bitter labor dispute, but this time the union is not fighting for the workers. It's fighting with them.
Members of the Office Professional Employees International Union, which represents clerical and janitorial workers at Solidarity House and other UAW offices around the country, say the UAW has pushed them to take major concessions during the past couple of years and is now insisting on layoffs.
But the workers are fighting back. They have picketed Solidarity House. On Thursday, they held a meeting to decide what to do next.
"Bob King always talks about creative problem-solving, but the only creative problem solution he's offering is more layoffs," said Audrey McKenna, vice president of OPEIU Local 494, which represents UAW office employees in Detroit. "We know times are tough, but they're spending like the 'Housewives of Beverly Hills.'"    detnews.com/article/20111111/BIZ/111110365/#.Tr0bbhmK9Jw.mailto
SEIU's Gangster Union Joins NEA Quislings to Ram OWS into the Voting Booths: now SEIU's effort to convert and degrade the Occupy movement into what SEIU's national leadership is — a loyal arm of the DNC and the Obama White House — has become even more overt, as Greg Sargent reports today:
One of the enduring questions about Occupy Wall Street has been this: Can the energy unleashed by the movement be leveraged behind a concrete political agenda and push for change that will constitute a meaningful challenge to the inequality and excessive Wall Street influence highlighted by the protests?
A coalition of labor and progressive groups is about to unveil its answer to that question. Get ready for "Occupy Congress."
The coalition — which includes unions like SEIU and CWA and groups like the Center for Community Change — is currently working on a plan to bus thousands of protesters from across the country to Washington, where they will congregate around the Capitol from December 5-9     www.salon.com/2011/11/19/heres_what_attempted_co_option_of_ows_looks_like/singleton/
South Africa's Quisling ANC and SACP Decertify SA Military Union: owing its failure to comply with the basic requirements of operating as a union, the South African Security Forces Union (SASFU) has been deregistered as a union operating in the Department of Defence.
Attempts by SASFU to stop the deregistration of the union failed on Friday as the Pretoria High Court agreed with the Registrar of trade union, an independent office located in the Department of Labour, to deregister SASFU.    www.buanews.gov.za/rss/11/11032713251001
The Emergence of Fascism as a Popular Mass Movement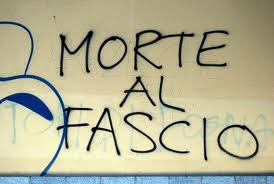 Mexico's Political Parties: Which Drug Cartel Should We back this time? A scandal deepened Wednesday over drug traffickers' political influence as a losing party in a recent state election accused the party it lost to of ties to gangsters.
The scandal, sparked by the release of a crime boss's taped phone conversation, underscored concerns that drug cartels may influence presidential elections in July.
A chief of the leftist Democratic Revolutionary Party, or PRD, which lost the Nov. 13 governor's race in Michoacan to the candidate from the Institutional Revolutionary Party, or PRI, accused the PRI of carrying out a "narco-campaign" that is a harbinger of the 2012 election.
"Let's avoid that the next president of the republic be decided by organized crime," said Jesus Zambrano, national head of the PRD, adding that the nation faces the risk of turning into "a mafia state."
The charges came after the Milenio television network aired a recording of a phone conversation in which a Michoacan crime boss is heard threatening people in the Michoacan town of Tuzantla if they did not support the local PRI mayoral candidate, who eventually won.
"A family member will be killed of whoever votes for the PRD," Horacio Morales Baca, the No. 3 leader of La Familia, a once-strong Michoacan gang, is heard saying on the recording. If anyone protests, he added, "their houses will be burned down with their families inside."
Michoacan, on Mexico's central Pacific coast, is heavily penetrated by organized crime. It is the home of President Felipe Calderon, whose sister ran for governor on the ticket of the ruling National Action Party, or PAN, and narrowly lost.
Capitalist Press Unhappy With Their Fave Government as it Won't Let them See Enough to Lie About
A cross-section of 13 news organizations in New York City lodged complaints on Monday about the New York Police Department's treatment of journalists covering the Occupy Wall Street movement. Separately, 10 press clubs, unions and other groups that represent journalists called for an investigation and said they had formed a coalition to monitor police behavior going forward.
Monday's actions were prompted by a rash of incidents on Nov. 15, when police officers impeded and even arrested reporters during and after the evictions of Occupy Wall Street protesters from Zuccotti Park, the birthplace of the two-month-old movement.
At a news conference after the park was cleared that day, Mayor Michael R. Bloomberg defended the police behavior, saying that the media were kept away "to prevent a situation from getting worse and to protect members of the press."    mediadecoder.blogs.nytimes.com/2011/11/21/news-organizations-complain-about-treatment-during-protests/
The Magical Mystery Tour
Stalin's Legacy. (for sure) Russian Relgious Wackos Want to Smackerize on Virgin Mary's Belt. They shuffle along, waiting for up to 12 hours without complaint in a line that stretches for miles. Within a few days, the organizers say, the wait could reach 24 hours. At any given time there are about 25,000 people, according to news media estimates, and as of Wednesday morning, 285,000 true believers had earned their moment before the belt, said the St. Andrew the First-Called Foundation, which organized the tour…………It also seems to attract people who, having forsaken Russia's deteriorating health system, are looking for something else. In recent years, Russians have thronged to relics of numerous saints, hoping to be cured of ills like cancer, debt and drunken husbands.
"People come who apparently no longer have faith in medical care and await a miracle," said the Rev. Mikhail Ryazantsev, the cathedral's sacristan, who said the overwhelming majority were women.    www.nytimes.com/2011/11/24/world/europe/virgin-mary-belt-relic-draws-crowds-in-moscow.html?scp=1&sq=russia%20virgin%20mary&st=cse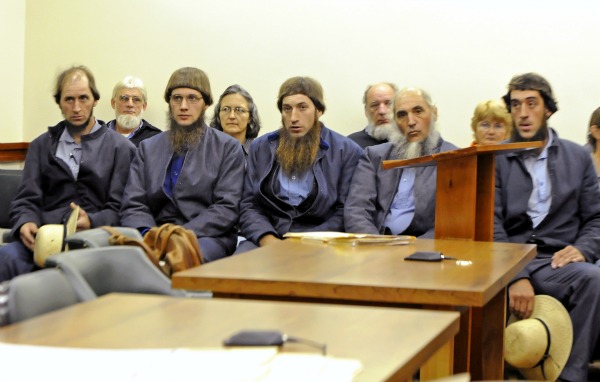 Beware! Amish Zombie Fanatics With Scissors! I agents on Wednesday raided an Ohio compound and arrested seven Amish men on hate charges in connection with haircutting attacks on other members of the usually isolated Christian religion….All are charged with conspiring to carry out a series of assaults over the last few months on Amish men and women, cutting off their beards and head hair with scissors and battery-powered clippers. The acts were especially heinous to the Amish who believe there is a biblical injunction to shaving when men marry. If convicted, the suspects face up to life in prison, the government said.    latimesblogs.latimes.com/nationnow/2011/11/fbi-arrests-7-amish-men-on-hate-crime-charges-.html
Is the Hustle Evaporating or is it just that People Can't Afford the Gas? "What we call the mainstream religions — Presbyterians, Evangelical Lutherans, Congregationalist — they've all seen an equally sharp drop in membership," said Roger Finke, a professor of sociology at the University of Pennsylvania who has studied trends in America's religious landscape.    www.detnews.com/article/20111119/LIFESTYLE04/111190347/Metro-Detroit-pastors-look-at-ways-to-fill-empty-pews
I Don't Care if it Rains or Freezes long as I got My Granite Jesus Sittin on My Lovely Frozen Lake
Whitefish's Jesus statue is at the center of an increasingly bitter battle over the legality of such symbols on federal land.
An atheist group says that because Big Mountain Jesus stands on United States Forest Service property, it is in violation of the constitutional principle separating church and state.     www.nytimes.com/2011/11/25/us/in-montana-jesus-statue-is-focus-of-legal-battle.html?_r=1&hp
The Worst Thing in the History of the World
Jerry, We hardly Knew Thee. But it looks like your family did: One of the two new cases of alleged sexual abuse by former Penn State coach Jerry Sandusky was made by a family member, Sandusky's attorney told the Harrisburg Patriot-News.
Attorney Joe Amendola said that the allegation stems from difficulties within the child's immediate family and allegedly occurred before Sandusky's Nov. 4 arrest and within the last 60 days. It did not come to the attention of authorities until after he was charged.   www.washingtonpost.com/blogs/early-lead/post/report-jerry-sandusky-family-member-made-recent-allegation-lawyer-says/2011/11/23/gIQAWviDpN_blog.html?hpid=z3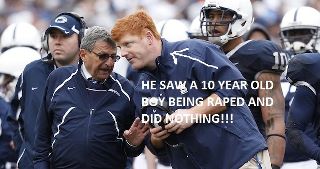 Penn State Hires Opus Dei Catholic Fanatic (in the same cult as spy Robert Hannsen) to Investigate Catholic Paterno, et al. Freeh is of the Waco Coverup as Well, and Used to Work with PSU: Penn State has hired ex-FBI director Louis Freeh to run its independent investigation into the Jerry Sandusky scandal.
But Freeh's "independent" status is being calling into question by Joe DiStefano of the Philadelphia Inquirer, who reports that Freeh used to work for a company with Penn State business ties.
DiStefano says that Freeh was general counsel of MBNA Corp. from 2001-2006 — when the independent credit card issuer had a deal with Penn State.     articles.businessinsider.com/2011-11-21/sports/30424574_1_judge-freeh-mbna-louis-freeh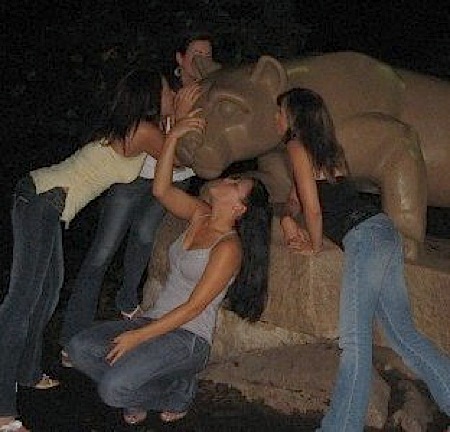 Spotlight Shines on Penn State Cult of Secrecy: From Penn State's athletic department to the halls of Old Main, the university has long sought to control the public's access to information about its inner workings.
It received $270 million from the state this year, but is able to choose whether to make details of its budget public.
It's exempt from most requirements of the state Open Records Law. It needs only to disclose the salaries of its 25 highest-paid employees, the salaries of officers and directors and the information filed in its IRS Form 990.
Even information about money raised by the IFC/Panhellenic Dance Marathon — the annual dance marathon that this year raised $9.59 million for children with cancer — is released at the whim of the university. A few years ago, Thon organizers began releasing a financial summary, but they still don't identify individual donors.   www.centredaily.com/2011/11/20/2993037/spotlight-shines-on-penn-state.html
Penn State, UC Davis, and the FBI Two shocking scandals. Two esteemed universities. Two disgraced university leaders. One stunning connection. Over the last month, we've seen Penn State University President Graham Spanier dismissed from his duties and we've seen UC Davis Chancellor Linda Katehi pushed to the brink of resignation. Spanier was jettisoned because of what appears to be a systematic cover-up of assistant football coach Jerry Sandusky's serial child rape. Katehi has faced calls to resign after the she sent campus police to blast pepper spray in the faces of her peaceably assembled students, an act for which she claims "full responsibility." The university's Faculty Association has since voted for her ouster citing a "gross failure of leadership." The names Spanier and Katehi are now synonymous with the worst abuses of institutional power. But their connection didn't begin there. In 2010, Spanier chose Katehi to join an elite team of twenty college presidents on what's called the National Security Higher Education Advisory Board, which "promotes discussion and outreach between research universities and the FBI."
www.thenation.com/blog/164783/two-scandals-one-connection-fbi-link-between-penn-state-and-uc-davis#comment-898403