Friday, August 26th, 2011
We Say Fight Back!
Chilean Students' Uprising Continues–"We don't want Reform; We Want Change!"
More than 50,000 protesters have marched through Chile's capital to press the government for changes in the nation's education system.  Students who participated in Thursday's demonstration, dubbed the "March of the Umbrellas", were not deterred by cold or rain, reported Santiago's La Tercera newspaper.
Minor skirmishes broke out between police and protesters, and La Tercera reported that students set a small number of barricades on fire. Police said that all incidents were quieted by other students participating in the march.
More than 120km away, in Valparaiso, police reportedly clashed with stone-throwing protesters who demanded an end to education profiteering.
The "March of Umbrellas" took place hours after Chile's government offered a settlement that fell short of student demands for a better education system. Those demands have fueled months of demonstrations in Santiago and other Chilean cities.
"We don't want to improve the system, it has to be changed," said student leader Camila Vallejo, responding to the most recent government proposal.
Vallejo, spokeswoman for the Chilean Student Federation, id the movement was not trying to reform the law that allows profiteering from education, but to abolish it.
Chile's student movement has been demonstrating against the government since May, with the largest protests the country has seen since the end of its military dictatorship in 1990. english.aljazeera.net/news/americas/2011/08/201181914321631261.html?utm_source=dlvr.it&utm_medium=Facebook&utm_campaign=FacebookPosting
www.youtube.com/watch?v=dxc7I6kIgiE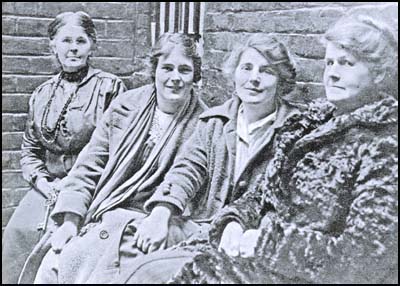 Aboce, Alice Wheeldon and comrades, jailed in England, 1917 for saying "the world is my country"
WikiLeaks Strikes Back as Government Invokes Patriot Act vs Assange: As expected, the latest legal action against WikiLeaks did little to hobble the whistle-blowing website as it released approximately 55,000 new diplomatic cables obtained from various U.S. consulates and embassies around the world.
Highlights from the leaked cables include:
Russia's State Narcotics Control Agency (FSRK) threatens small businesses with fake criminal charges.
Sasson report on Israeli settlement activity in the disputed West Bank termed a "powerful bombshell."
U.S. company indirectly sold military parts to the Libyan Air Force.
Human trafficking from Mozambique to South Africa – "sexual exploitation, forced labour, removal of organs…"
Israel ranks Palestinian terrorism as number four threat.
British lives thrown away in Afghanistan.
Turkey – Americans, homosexuals and bikinis not welcome here .  http://www.tgdaily.com/business-and-law-features/58083-us-invokes-patriot-act-as-wikileaks-dumps-more-data
Judge Tries to Smash Central Michigan U Strike (let him go teach all the classes but MEA cows): Central Michigan University students will see all of their instructors at class on Tuesday, following an order issued by a judge for the university's faculty association to temporarily restrain its work stoppage.
"I have sent out a release for the faculty to take down the picket line and return to their next scheduled class," Faculty Association President Laura Frey said Monday. www.detnews.com/article/20110822/SCHOOLS/108220376/1026/schools/Judge-orders-CMU-faculty-to-end-strike
Messages of Support to CMU Faculty (trapped in Mt Pleasant Michigan by the Chipewa River) :   www.cmufa.com/Officers%20&%20Executive%20Board%20Members.htm
Zizak: Shoplifters to Commies? The situation in Greece looks more promising, probably owing to the recent tradition of progressive self-organisation (which disappeared in Spain after the fall of the Franco regime). But even in Greece, the protest movement displays the limits of self-organisation: protesters sustain a space of egalitarian freedom with no central authority to regulate it, a public space where all are allotted the same amount of time to speak and so on. When the protesters started to debate what to do next, how to move beyond mere protest, the majority consensus was that what was needed was not a new party or a direct attempt to take state power, but a movement whose aim is to exert pressure on political parties. This is clearly not enough to impose a reorganisation of social life. To do that, one needs a strong body able to reach quick decisions and to implement them with all necessary harshness. www.lrb.co.uk/2011/08/19/slavoj-zizek/shoplifters-of-the-world-unite
San Fran Protestors vs BART Killers/Silencers: Monday's rush-hour protest was the latest in a series of online and street demonstrations against the transit agency since a BART police officer fatally shot 45-year-old Charles Blair Hill, a transient, at the Civic Center Station on July 3, allegedly as Hill wound up to throw a knife.
Protesters and civil libertarians were also concerned about BART shutting down cellular communications, which it did during a demonstration on Aug. 11, sparking another protest last week. BART did not interrupt cellular service Monday.  http://www.sfgate.com/cgi-bin/article.cgi?file=/c/a/2011/08/23/MN8N1KQJSB.DTL
Comrades: The Story of the GI's Who Chose to Stay in China after the Korean War:
video.google.com/videoplay?docid=7208903322333657947
Fullerton Protests Killer Cops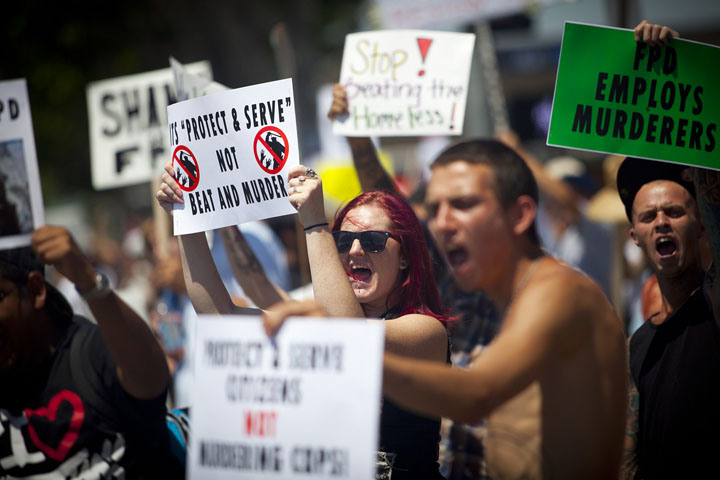 The district attorney's office and the city of Fullerton have so far refused to release the names of the six officers involved in the July 5 incident that led to the death of Kelly Thomas, although names of some officers allegedly involved have been published on the local blog Friends for Fullerton's Future. The city denied a records request from The Times on the grounds that releasing the names would "result in endangering the safety of the involved officers." Acting police Chief Kevin Hamilton said previously that the officers involved in the incident had received threats.
The district attorney's office compiled a list 18 instances that officials regard as threats in response to a records request from the Orange County Register. latimesblogs.latimes.com/lanow/2011/08/district-attorney-lists-threats-to-fullerton-police-homeless-kelly-thomas.html
Americans Hate the Government but Cannot Say: "Imperialism/capitalism/class war." (we can): The public is profoundly discontented with conditions in the country, its government, political leadership and several of its major institutions. Fully 79% are dissatisfied with the way things are going in the country. Even more (86%) say they are frustrated or angry with the federal government. Favorable ratings for both political parties are in negative territory and have declined since the beginning of the year. people-press.org/2011/08/25/obama-leadership-image-takes-a-hit-gop-ratings-decline/
The Little Red Schoolhouse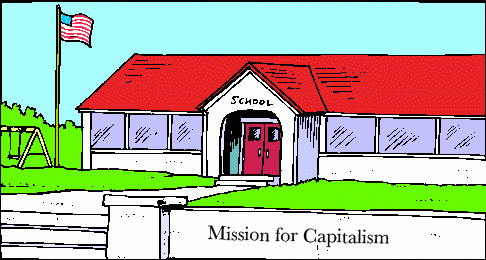 Back to School's First Question: Why Have School? As schools open throughout the US, one typically ignored question needs to be asked in every classroom: Why have school? Why are we here?
Let's step back a moment in order to put school in its proper, social, perspective.
Schools are the centripetal organizing point of de-industrialized North American life, and much of life elsewhere. Evidence: School workers, not industrialized workers, are by far the most unionized people in the USA, more than 3.5 million union members. School unions are growing, if slowly, while industrial unions collapse, evaporate, because, in part, industry evaporates, and because industrial union leaders abandoned the heart of unionism—the contradictory interests of workers and employers. Nearly one-half of the youth in high school today will be draft-eligible in the next seven years.  http://www.counterpunch.org/gibson09072010.html
The Organized Decay of California's Colleges (the cc system is now high school, the CSU=cc): community colleges are offering 5 percent fewer courses across all 112 campuses this year, with an unprecedented 670,000 students turned away for lack of space, Chancellor Jack Scott said. Across CSU's 23 campuses, students will find fewer instructors and more crowded classrooms this year, while library shelves will be left unfilled and roofs allowed to leak, Chancellor Charles Reed said.California's system is producing fewer skilled graduates than the economy demands, the back-to-school message said. At the same time, students are paying far more than last year to attend.
They paid $26 a unit at community colleges last year. This fall they'll pay $36 a unit, and Scott said it's likely the price will rise to $46 by January.  CSU students are paying 19 percent more this fall than last: $6,422 vs. $5,390 a year. www.sfgate.com/cgi-bin/article.cgi?file=/c/a/2011/08/23/MNH11KPC7C.DTL
Corporate Escort Rhee Won't Do it for USA Today, but she does everyone else: Why won't Michelle Rhee talk to USA Today?  …Always, she preens for the cameras. Early in her chancellorship, she was trailed for a story by the education correspondent of "PBS NewsHour," John Merrow.
At one point, Ms. Rhee asked if his crew wanted to watch her fire a principal. "We were totally stunned," Mr. Merrow said.
She let them set up the camera behind the principal and videotape the entire firing. "The principal seemed dazed," said Mr. Merrow. "I've been reporting 35 years and never seen anything like it."
And yet, as voracious as she is for the media spotlight, Ms. Rhee will not talk to USA Today. …At the end of March, three of the paper's reporters — Marisol Bello, Jack Gillum and Greg Toppo — broke a story about the high rate of erasures and suspiciously high test-score gains at 41 Washington schools while Ms. Rhee was chancellor.
At some schools, they found the odds that so many answers had been changed from wrong to right randomly were 1 in 100 billion. In a fourth-grade class at Stanton Elementary, 97 percent of the erasures were from wrong to right. Districtwide, the average number of erasures for seventh graders was fewer than one per child, but for a seventh-grade class at Noyes Elementary, it was 12.7 per student. At Noyes Elementary in 2008, 84 percent of fourth graders were proficient in math, up from 22 percent in 2007.
Ms. Rhee's reputation has rested on her schools' test scores. Suddenly, a USA Today headline was asking, "were the gains real?" In this era of high-pressure testing, Washington has become another in a growing list of cheating scandals that has included Atlanta, Indiana, New Jersey, Pennsylvania and Texas.  http://www.nytimes.com/2011/08/22/education/22winerip.html?_r=1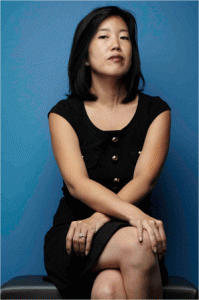 Capitalist Schools are Hotbeds of Corruption and Nepotism:
****Lesson One: Kendra Jackson works for URS. Contract exhibits list her as a document controls specialist earning $72 an hour….URS has a long history with San Diego Unified. It has worked with the district for more than a decade, helping with the last school construction bond as well. Its employees work closely with San Diego Unified: Kendra Jackson has a school district email address, a desk in its offices and reports to a district employee, Don Webb, who oversees the construction management department.
In a July 2010 interview, Shelia Jackson said that her daughter Kendra had applied for the job without her knowledge or help and started working with URS after the school board had already approved the company's original contract.
"I would abstain if a vote came up," Shelia Jackson said.
But in that October vote, Jackson and the rest of the school board voted to approve the second extension for the URS contract, which included documents that listed Kendra Jackson by name. Extending the contract increased its fee by $4.5 million. www.voiceofsandiego.org/education/schooled/article_a3bfe62a-cd31-11e0-952c-001cc4c002e0.html
****Lesson Two: A former Detroit Public Schools bookkeeper was sentenced to 14 months in prison today on charges he fraudulently obtained money from the cash-strapped district.
U.S. District Judge Lawrence Zatkoff also ordered Allen Swayze, 34, to pay $148,773 restitution.
While working as a bookkeeper at the Breithaupt Career and Technical Center between August 2006 and May 2009, Swayze was accused of writing fraudulent checks drawn on the school's bank account and depositing them in his bank accounts  http://www.detnews.com/article/20110823/METRO/108230424/1026/schools/Ex-DPS-bookkeeper-gets-prison-in-fraud-case
****Lesson Three: The documents indicate that schools or families were overcharged for helmets, jerseys, pads and other equipment. The overage was split between the company and the coaches or athletic directors, who could use it at their discretion.
The records indicate thousands of dollars in such promotional rebates were paid to San Diego State University, Palomar College and high schools in Scripps Ranch, Oceanside, San Marcos and Fallbrook. www.signonsandiego.com/news/2011/aug/22/6-local-schools-bought-from-sports-supplier/
****Lesson Four: A former Detroit Public School accountant will serve at least 2 ½ years in prison and repay $75,000 as part of a guilty plea this morning to charges of embezzlement and running a criminal enterprise.
Eugenia Holiman, who worked at A. Phillip Randolph Career and Technical Center, agreed to a sentence of 2 ½ – 20 years for the two felonies. She's also required to repay $75,000 before her Nov. 15 sentencing by Wayne County Circuit Court Judge Cynthia Gray Hathaway. www.freep.com/article/20110825/NEWS01/110825043/Ex-DPS-accountant-go-prison-embezzlement-case?odyssey=tab|topnews|text|FRONTPAGE
****Lesson Five: The principal of a Bronx high school who was found to have improperly changed student grades has agreed to resign from the school, but will continue to work for the Department of Education, possibly advising principals and teachers on curriculum and other matters, city officials said Friday. ..In a statement, Dennis M. Walcott, the schools chancellor, defended his decision to retain Dr. Saraceno, saying that the city's report upheld few of the many complaints teachers had brought against her. Most of the charges — including allegations that Dr. Saraceno gave students credit for courses they never took and failed to call the police when a student was found with a knife — were unsubstantiated …Dr. Saraceno, who did not respond to an e-mail on Friday, came to Lehman in the summer of 2008, after the previous principal, Robert Leder, resigned under pressure from the city; investigators had found that two of the school's football coaches had for years been paid overtime wages for time spent at home. www.nytimes.com/2011/08/20/nyregion/lehman-high-school-principal-to-resign-over-changing-student-grades.html?ref=education. (ed: the dishonest grade changer Saraceno was named as a NYC Superprincipal in 2008 and give a 25 thousand dollar bonus)> www.nypost.com/p/news/local/bronx/so_much_drama_JMevBbMwlV5v7ZAaeQPv2H
KC Job-jumper to Boss Michigan's "bad bank" Failed Schools System (who Else Applied? Nobody. Who applied to boss Detroit's PS? Nobody): The Kansas City Star has a warning for Michigan about John Covington, who's reportedly a candidate to lead the new Education Achievement System of low-performing schools.
here" target="blank">"Trust John Covington? We don't in KC," read the headline over an editorial posted Friday, just hours after the Freep revealed Covington may be headed here.. The Star has reported that Covington told school board members in Kansas City that he was not a candidate for any other jobs.  http://www.freep.com/article/20110826/BLOG2503/110826040/Stephen-Henderson-Covington-leaves-firestorm-brewing-Kansas-City
New Michigan Failed School Boss, a Former Prison Guard, Hired at $225,000 a year +$175,000 bonus As part of Covington's four-year contract, he will receive a $225,000 base salary and a $175,000 signing bonus, Roberts said. ..Covington earned his degrees and certifications from Alabama State University, Troy University and Auburn University. Prior to his career in education, Covington worked for six years as a corrections officer for the Alabama State Department of Corrections. www.detnews.com/article/20110826/SCHOOLS/108260411/New-state-school-system-hires-chancellor-with-$175K-bonus
The International Hot War of the Rich on the Poor
CIA World Factbook on Libya (August 21, 2011) The Libyan economy depends primarily upon revenues from the oil sector, which contribute about 95% of export earnings, 25% of GDP, and 80% of government revenue. The weakness in world hydrocarbon prices in 2009 reduced Libyan government tax income and constrained economic growth. Substantial revenues from the energy sector coupled with a small population give Libya one of the highest per capita GDPs in Africa, but little of this income flows down to the lower orders of society. Libyan officials in the past five years have made progress on economic reforms as part of a broader campaign to reintegrate the country into the international fold. This effort picked up steam after UN sanctions were lifted in September 2003 and as Libya announced in December 2003 that it would abandon programs to build weapons of mass destruction. The process of lifting US unilateral sanctions began in the spring of 2004; all sanctions were removed by June 2006, helping Libya attract greater foreign direct investment, especially in the energy sector. Libyan oil and gas licensing rounds continue to draw high international interest; the National Oil Corporation (NOC) set a goal of nearly doubling oil production to 3 million bbl/day by 2012. In November 2009, the NOC announced that that target may slip to as late as 2017. Libya faces a long road ahead in liberalizing the socialist-oriented economy, but initial steps – including applying for WTO membership, reducing some subsidies, and announcing plans for privatization – are laying the groundwork for a transition to a more market-based economy  https://www.cia.gov/library/publications/the-world-factbook/geos/ly.html
Halt the Presses! NYTimes lets Libya Cat out of the Bag! Libya? Simple. Oil: The fighting is not yet over in Tripoli, but the scramble to secure access to Libya's oil wealth has already begun.
Before the rebellion broke out in February, Libya exported 1.3 million barrels of oil a day. While that is less than 2 percent of world supplies, only a few other countries can supply equivalent grades of the sweet crude oil that many refineries around the world depend on. The resumption of Libyan production would help drive down oil prices in Europe, and indirectly, gasoline prices on the East Coast of the United States.
Western nations – especially the NATO countries that provided crucial air support to the rebels – want to make sure their companies are in prime position to pump the Libyan crude.
Foreign Minister Franco Frattini of Italy said on state television on Monday that the Italian oil company Eni "will have a No. 1 role in the future" in the North African country. Mr. Frattini even reported that Eni technicians were already on their way to eastern Libya to restart production. (Eni quickly denied that it had sent any personnel to the still-unsettled region, which is Italy's largest source of imported oil.)
Libyan production has been largely shut down during the long conflict between rebel forces and troops loyal to Libya's leader, Col. Muammar el-Qaddafi.
Eni, with BP of Britain, Total of France, Repsol YPF of Spain and OMV of Austria, were all big producers in Libya before the fighting broke out, and they stand to gain the most once the conflict ends. American companies like Hess, ConocoPhillips and Marathon also made deals with the Qaddafi regime, although the United States relies on Libya for less than 1 percent of its imports. mobile.nytimes.com/article?a=831771&f=20
Hey CIA-Led Nato-Backed Libyan "Rebels!" Remember the last time Imperialism promised democracy?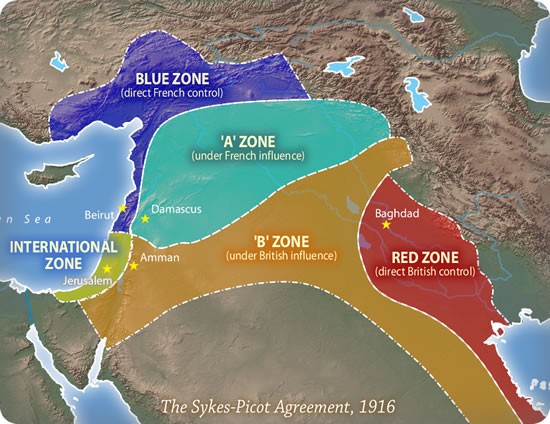 The Sykes–Picot Agreement of 1916 was a secret agreement between the governments of the UK and France,[1] with the assent of Imperial Russia, defining their respective spheres of influence and control in Western Asia after the expected downfall of the Ottoman Empire during World War I. It effectively divided the Arab provinces of the Ottoman Empire outside the Arabian peninsula into areas of future British and French control or influence……..http://en.wikipedia.org/wiki/Sykes–Picot_Agreement
War With China? Well…actually, we prefer not to:
Pentagon's Report on China's Military Buildup
In its annual report on China's defense capabilities (NYT), the Pentagon said China "is steadily closing the technological gap with modern armed forces," and a top Defense official warned that China's military buildup is "potentially destabilizing" in the Pacific. The report drew protest from China (Xinhua), as it does each year.The full text of the Pentagon's report is available here. news.xinhuanet.com/english2010/china/2011-08/25/c_131071984.htm?cid=nlc-dailybrief-daily_news_brief-link13-20110825
Biden to China: Here, take my Daughter. Now we are pals. Give me more money.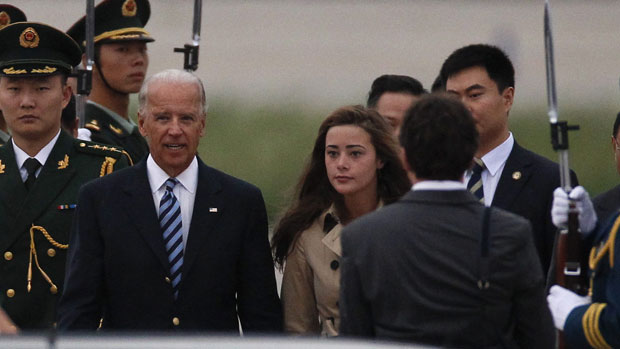 The international Economic War of the Rich on the Poor
What the TV Howlers Cannot Say: The Government is an Exec Committee and Weapon of the Rich
GM Says "Buy American" unless there are Profits Elsewhere: Gov't Motors Opens Indonesia: General Motors said Friday it will invest $150 million to reactivate its Bekasi manufacturing plant in West Java, Indonesia in a move that will create more than 800 new jobs.  http://www.thejakartaglobe.com/business/gm-to-reopen-indonesia-plant-create-800-jobs/459092
Obamagogue Protects Banksters' Fraudulent Loan Practices: Eric T. Schneiderman, the attorney general of New York, has come under increasing pressure from the Obama administration to drop his opposition to a wide-ranging state settlement with banks over dubious foreclosure practices, according to people briefed on discussions about the deal. In recent weeks, Shaun Donovan, the secretary of Housing and Urban Development, and high-level Justice Department officials have been waging an intensifying campaign to try to persuade the attorney general to support the settlement, said the people briefed on the talks.
Mr. Schneiderman and top prosecutors in some other states have objected to the proposed settlement with major banks, saying it would restrict their ability to investigate and prosecute wrongdoing in a variety of areas, including the bundling of loans in mortgage securities. www.nytimes.com/2011/08/22/business/schneiderman-is-said-to-face-pressure-to-back-bank-deal.html?_r=4&hp
Taibbi on the SEC/bankster Coverups: For the past two decades, according to a whistle-blower at the SEC who recently came forward to Congress, the agency has been systematically destroying records of its preliminary investigations once they are closed. By whitewashing the files of some of the nation's worst financial criminals, the SEC has kept an entire generation of federal investigators in the dark about past inquiries into insider trading, fraud and market manipulation against companies like Goldman Sachs, Deutsche Bank and AIG. With a few strokes of the keyboard, the evidence gathered during thousands of investigations – "18,000 … including Madoff," as one high-ranking SEC official put it during a panicked meeting about the destruction – has apparently disappeared forever into the wormhole of history. …According to Flynn, who was responsible for helping to manage the commission's records, the SEC has been destroying records of preliminary investigations since at least 1993. After he alerted NARA to the problem, Flynn reports, senior staff at the SEC scrambled to hide the commission's improprieties.  http://www.rollingstone.com/politics/news/is-the-sec-covering-up-wall-street-crimes-20110817
Liquidity Crisis! Sky Falling! Consumption Stagnates as Does Employment! Stocks Fall! The U.S. economy grew at a meager 1 percent annual pace this spring, a slower rate than previously estimated. The downward revision will likely increase fears that the economy is at risk of another recession. Fewer exports and weaker growth in business stockpiles led the Commerce Department to lower its estimate for the April-June quarter from its previous rate of 1.3 percent growth. That means the economy expanded only 0.7 percent in the first six months of the year.
Economists note that nine of the past 11 recessions since World War II have been preceded by a period of growth of 1 percent or less. The weaker growth could rattle an already edgy stock market, which has lost 12 percent of its value since July 21. www.kpbs.org/news/2011/aug/26/us-economy-even-weaker-thought/?utm_campaign=todays-news-analysis&utm_medium=email&utm_source=newsletter&utm_term=headline/
What is Financial Crisis Architect Bernanke's Plan? Whistle by the Graveyard: The Federal Reserve chairman, Ben S. Bernanke, said Friday that the economy was recovering and the nation's long-term prospects remained strong, an upbeat assessment that offered little indication of any plans for additional measures to bolster short-term growth.
Mr. Bernanke's much-anticipated remarks follow the Fed's announcement earlier this month that it intended to hold short-term interest rates near zero until at least the middle of 2013, a reflection of its view that growth will not be fast enough during that period to drive up wages and prices.
"With respect to longer-run prospects, however, my own view is more optimistic," Mr. Bernanke said in his prepared remarks. "The growth fundamentals of the United States do not appear to have been permanently altered by the shocks of the past four years." www.truth-out.org/bernanke-offers-no-plan-new-stimulus/1314372108
Bloomberg's Latest Analysis of the Great Financial Crisis (absent "capitalism/imperialism"): Herring, the University of Pennsylvania professor, said some banks may have used the program to maximize profits by borrowing "from the cheapest source, because this was supposed to be secret and never revealed."
Whether banks needed the Fed's money for survival or used it because it offered advantageous rates, the central bank's lender-of-last-resort role amounts to a free insurance policy for banks guaranteeing the arrival of funds in a disaster, Herring said.
An IMF report last October said regulators should consider charging banks for the right to access central bank funds.
"The extent of official intervention is clear evidence that systemic liquidity risks were under-recognized and mispriced by both the private and public sectors," the IMF said in a separate report in April.
Access to Fed backup support "leads you to subject yourself to greater risks," Herring said. "If it's not there, you're not going to take the risks that would put you in trouble and require you to have access to that kind of funding."  Herring, the University of Pennsylvania professor, said some banks may have used the program to maximize profits by borrowing "from the cheapest source, because this was supposed to be secret and never revealed."
www.bloomberg.com/news/2011-08-21/wall-street-aristocracy-got-1-2-trillion-in-fed-s-secret-loans.html
Michigan, in ruins, Kicks 13,000 More off Aid (thanks Clinton): The seeds for the current situation were sown in the mid-1990s, when then-President Bill Clinton signed welfare reform legislation into law. Included in that reform was a five-year lifetime limit on cash assistance for people receiving welfare. States had the option of reducing that to four years, which the Michigan legislature voted to do in July. metrotimes.com/news/one-more-blow-1.1189626
Note from the Masters: Money is just a big Fakeout! The U.S. economy ceased to function this week after unexpected existential remarks by Federal Reserve chairman Ben Bernanke shocked Americans into realizing that money is, in fact, just a meaningless and intangible social construct. What began as a routine report before the Senate Finance Committee Tuesday ended with Bernanke passionately disavowing the entire concept of currency, and negating in an instant the very foundation of the world's largest economy.
"Though raising interest rates is unlikely at the moment, the Fed will of course act appropriately if we…if we…" said Bernanke, who then paused for a moment, looked down at his prepared statement, and shook his head in utter disbelief. "You know what? It doesn't matter. None of this—this so-called 'money'—really matters at all."
"It's just an illusion," a wide-eyed Bernanke added as he removed bills from his wallet and slowly spread them out before him. "Just look at it: Meaningless pieces of paper with numbers printed on them. Worthless."
According to witnesses, Finance Committee members sat in thunderstruck silence for several moments until Sen. Orrin Hatch (R-UT) finally shouted out, "Oh my God, he's right. It's all a mirage. All of it—the money, our whole economy—it's all a lie!" www.theonion.com/articles/us-economy-grinds-to-halt-as-nation-realizes-money,2912/
Solidarity Forever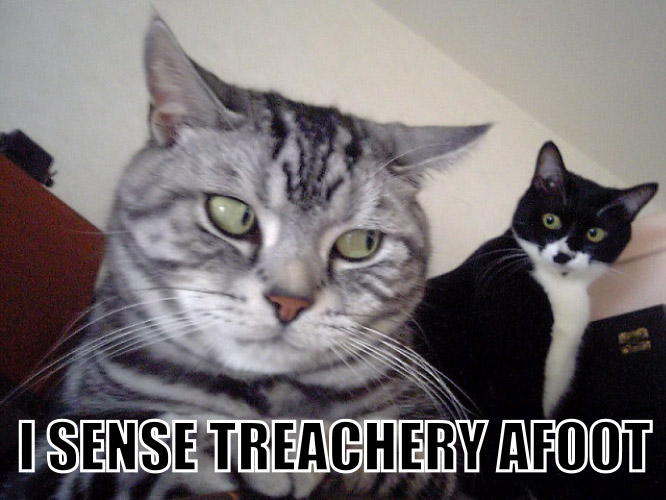 Verizon's Union Bosses Collapse Counerfeit Strike: Thousands of striking Verizon workers will return to work Tuesday, though their contract dispute isn't over yet. The 45,000 employees, who have been on strike since Aug. 7, agreed to return to work while they negotiate with Verizon Communications Inc. on the terms of a new contract. The workers are employed in nine states from Massachusetts to Virginia in the landline division. …For now, the two sides say they have narrowed their disagreements and have agreed on a structure for the negotiations. The workers will return to work under the terms of a contract that expired Aug. 6.
"The major issues remain to be discussed, but overall, issues now are focused and narrowed," the Communications Workers of America and the International Brotherhood of Electrical Workers said in a statement. www.washingtonpost.com/national/striking-verizon-workers-agree-to-head-back-to-work-without-deal-will-keep-negotiating/2011/08/20/gIQAV6mESJ_story.html?hpid=z2
Obamagogue, Endorsed by NEA, Names NEA VP to Education Commission (to have a seat at the table, in order to be lunch) Lily Eskelsen, Member, President's Advisory Commission on Educational Excellence for Hispanics–Lily Eskelsen is the Vice President of the National Education Association. She previously served as the National Education Association Secretary-Treasurer from 2002 to 2007. Prior to her work with the National Education Association, Ms. Eskelsen was a teacher at Orchard Elementary in Utah and, in 1989, she was awarded Utah Teacher of the Year. Ms. Eskelsen has also taught at the Salt Lake Homeless Shelter and at the Christmas Box Children's Shelter, and served as President of the Utah Retirement System. She holds a B.S. in Elementary Education from the University of Utah and a M.Ed. in Instructional Technology from the University of Utah.  http://www.whitehouse.gov/the-press-office/2011/08/18/president-obama-announces-more-key-administration-posts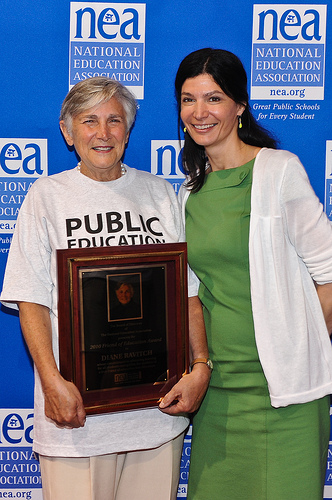 Above, Quisling Eskelsen and the Vacillating Reactionary Dianne Ravitch in NEA Smilefest
"Union" Thief Updates: On June 21, Patricia Peoples, former secretary-treasurer of American Federation of State, County and Municipal Employees Local 1820, pleaded guilty in U.S. District Court for the Eastern District of Michigan to embezzling $39,019.67 from the Pontiac, Mich.-based union. …On July 25, 2011, in the United States District Court for the Western District of Michigan, April Franklin, former office secretary for Plumbers Local 333 (located in Lansing, Mich.) and former bookkeeper for Local 333's Joint Apprenticeship Training Committee, was sentenced to 42 months of imprisonment, followed by 36 months of supervised release and 300 hours of community service. She was also ordered to pay restitution of $411,979.37 and a $200 special assessment. On April 7, 2011, Franklin pled guilty to one count of embezzling union funds in the amount of $40,886 and one count of theft from an employee benefit plan totaling $234,331.33. The sentencing follows an investigation by the OLMS Detroit District Office, the Department of Labor's Office of Inspector General, and the Employee Benefits Security Administration. And lots more here: www.dol.gov/olms/regs/compliance/enforce_2011.htm
AFT's Biggest Local, NYC, sees 777 Layoffs (concessions don't save jobs): The layoffs are a direct consequence of budget cuts to schools, which have occurred in each of the last four years, forcing principals to make tough decisions about what and whom to do without. Most of the burden will be shouldered by one labor union, District Council 37, which represents 95 percent of the workers who will be let go.
School aides were saved from layoffs last year by federal money, but 438 — about 5 percent of their ranks — will now lose their jobs. Some 82 parent coordinators, about 6 percent of the total, will also lose their jobs, essentially severing the main link between parents and administrators at dozens of schools. www.nytimes.com/2011/08/24/education/24excess.html?_r=3&hp
Join the Peace Corps. Get Raped. You're On Your Own: Today, a Peace Corps volunteer who is the victim of a violent crime is likely to get a far less aggressive U.S. government response. De Mello quit three years ago, after the agency grounded her and the four other investigators who routinely traveled abroad to help local police investigate.
The Peace Corps in 2008 moved the responsibility for working with local police from the inspector general's office to its own in-country security staffers, most of whom have little or no law enforcement training but who are already on the scene in the host countries. After the change, the rate of prosecutions in sex crimes involving volunteers dropped slightly, records show. www.washingtonpost.com/politics/crimes-against-volunteers-vex-peace-corps/2011/08/04/gIQALCuaSJ_story.html?hpid=z6
The Emergence of Fascism as a Mass Popular Movement
We will not forget the Hitler-Stalin Pact. Later, the Left Hegelians Warred the Right: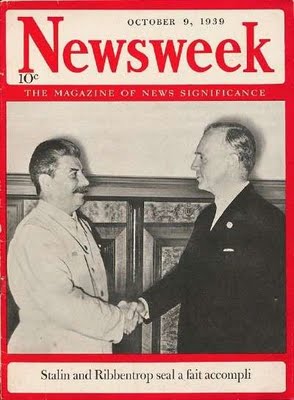 Brits Prepare to Shut Down Troublesome Social Media: the discussion, according to those present, was still aimed at reeling in social media and strengthening the hand of law enforcement in gathering information from those networks. In the wake of revolutions that have seen widespread calls for freedom and democracy, free-speech advocates have said, the British government is considering similar policies to those it has criticized in totalitarian and one-party states. www.nytimes.com/2011/08/26/world/europe/26social.html?hp
Spy Versus Spy
CIA Seeks to Silence Former Top Counterintelligence Spook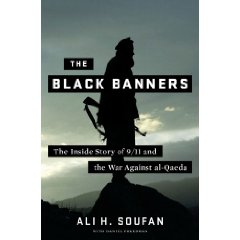 the Central Intelligence Agency is demanding extensive cuts from the memoir of a former F.B.I. agent who spent years near the center of the battle against Al Qaeda.  The agent, Ali H. Soufan, argues in the book that the C.I.A. missed a chance to derail the 2001 plot by withholding from the F.B.I. information about two future 9/11 hijackers living in San Diego, according to several people who have read the manuscript. And he gives a detailed, firsthand account of the C.I.A.'s move toward brutal treatment in its interrogations, saying the harsh methods used on the agency's first important captive, Abu Zubaydah, were unnecessary and counterproductive.
Neither critique of the C.I.A. is new.  http://www.nytimes.com/2011/08/26/us/26agent.html?hp
Iran Contra Spy, Clair George,  a Goner: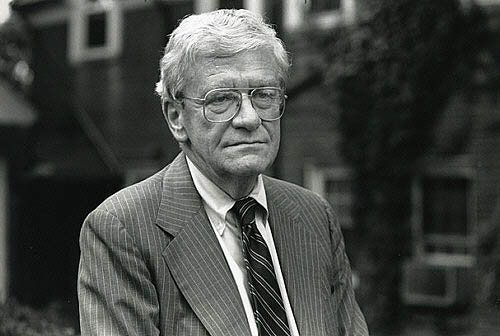 Richard Viets, a Foreign Service officer who was in India at the same time as Mr. George and who went on to become an ambassador, said Mr. George had the perfect personality for the agency. "He exudes trust and friendliness," he said, "but in fact is duplicitous as hell." www.nytimes.com/2011/08/21/us/21george.html?_r=1&emc=tnt&tntemail1=y
US Aid Built Fascism in Colombia: training, supplied to elite units of the Colombian intelligence service over the past decade to help smash cocaine-trafficking rings, were used to carry out spying operations and smear campaigns against Supreme Court justices, Uribe's political opponents and civil society groups, according to law enforcement documents obtained by The Washington Post and interviews with prosecutors and former Colombian intelligence officials. The revelations are part of a widening investigation by the Colombian attorney general's office against the Department of Administrative Security, or DAS. Six former high-ranking intelligence officials have confessed to crimes, and more than a dozen other agency operatives are on trial. Several of Uribe's closest aides have come under scrutiny, and Uribe is under investigation by a special legislative commission….For more than a decade, under three administrations, Colombia has been Washington's closest friend in Latin America and the biggest recipient of military and economic assistance — $6 billion during Uribe's 2002-10 presidency. The annual total has fallen only slightly during the Obama administration, to just over a half-billion dollars in combined aid this year.  Although significant gains were made against the rebels and drug-trafficking groups, former high-ranking intelligence agents say the DAS under Uribe emphasized political targets over insurgents and drug lords. The steady flow of new revelations has continued to taint Colombia's reputation, even as a government led by Uribe's successor and former defense minister, Juan Manuel Santos, has pledged to replace the DAS with a new intelligence agency this fall.
Prosecutors say the Uribe government wanted to "neutralize" the Supreme Court because its investigative magistrates were unraveling ties between presidential allies in the Colombian congress and drug-trafficking paramilitary groups…."They hardly ever gave orders against narco-trafficking or guerrillas," Sierra said in an interview.
Some of those charged or under investigation have described the importance of U.S. intelligence resources and guidance, and say they regularly briefed embassy "liaison" officials on their intelligence-gathering activities. "We were organized through the American Embassy," said William Romero, who ran the DAS's network of informants and oversaw infiltration of the Supreme Court. Like many of the top DAS officials in jail or facing charges, he received CIA training. Some were given scholarships to complete coursework on intelligence-gathering at American universities.
www.washingtonpost.com/national/national-security/us-aid-implicated-in-abuses-of-power-in-colombia/2011/06/21/gIQABrZpSJ_story.html
US Fueled Mexican Cartels Attack Citizens in Monterey: A security camera captured video of men in four vehicles pulling up to the front of Casino Royale in Monterrey, an important business and industrial hub 150 miles from the Texas border that has emerged in the past year as one of the most violent cities in the country.
The attackers spilled out of their vehicles, some dashing into the casino while others, holding what appeared to be assault rifles, waved people away as city traffic carried on usual. In less than a few minutes, thick black smoke and flames blocked other images from the camera. www.nytimes.com/2011/08/27/world/americas/27mexico.html?_r=1&hp
The Magical Mystery Tour
Pope: Send the Kiddies and the Money (trust me), in Bankrupt Spain: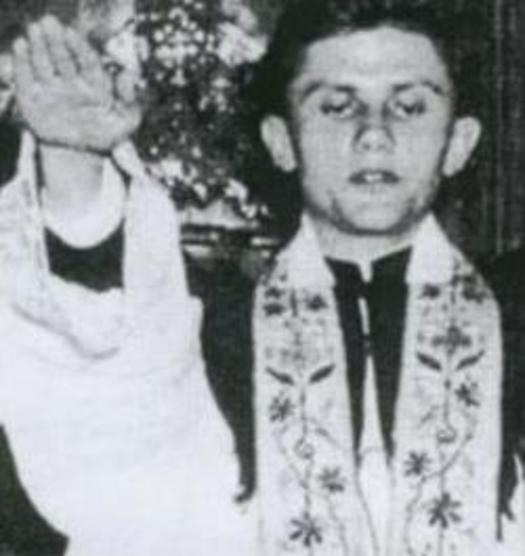 Though the event was marred last week by clashes between the police and protesters condemning its cost, the huge and ebullient welcome for the pope provided a powerful demonstration of his influence, even at a time when church attendance has been dwindling in Roman Catholic countries like Spain. www.nytimes.com/2011/08/22/world/europe/22pope.html?hp
Psychic Busted for False Promises! Raid the Vatican!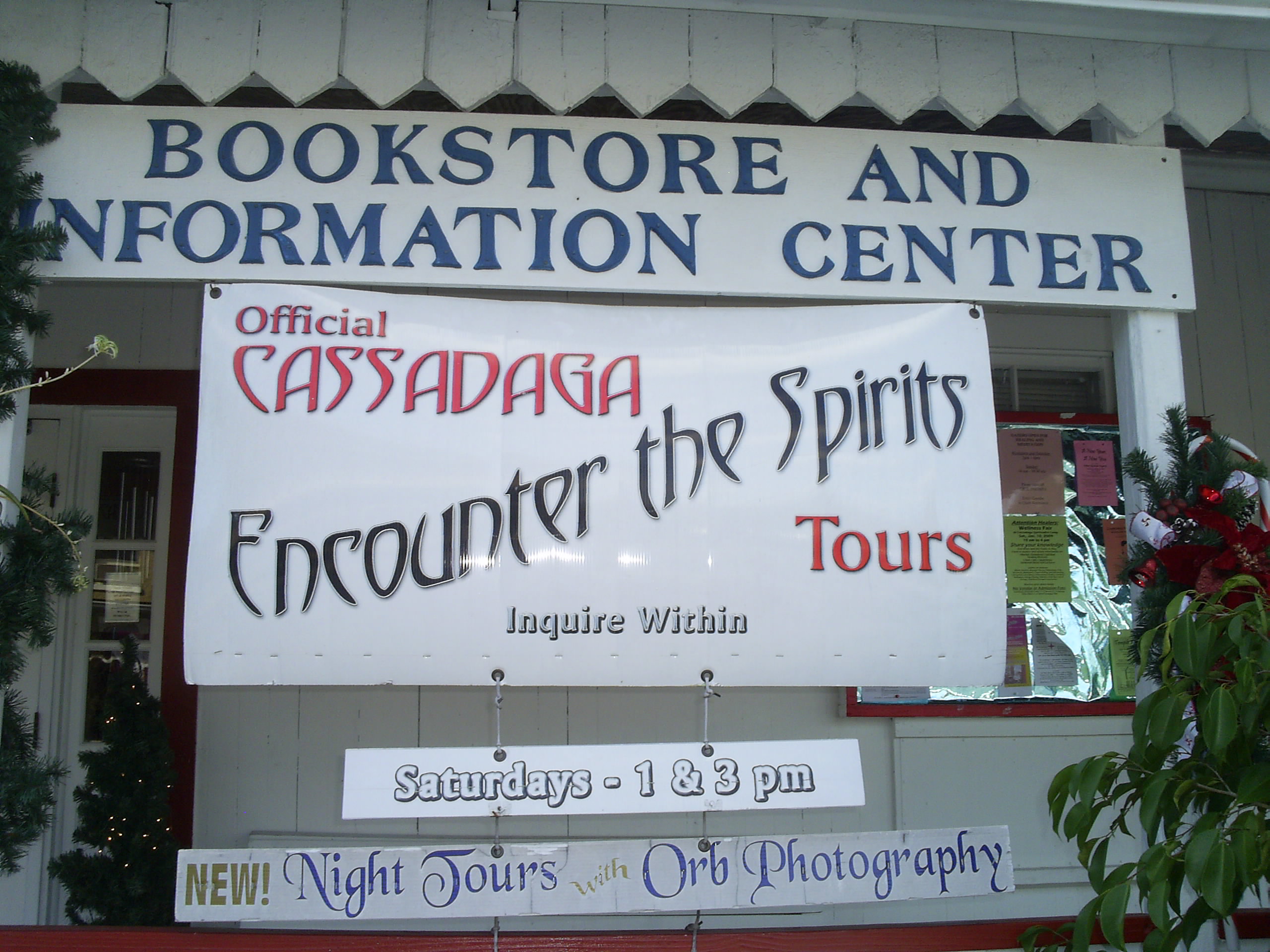 The government has charged the psychic, Rose Marks, 60, and nine others with cheating customers, including a best-selling author, of $40 million in cash, goods and property since 1991 by preying on them at vulnerable moments. Operating four shops in well-heeled Broward County neighborhoods, the family told clients that they should hand over their cash and goods to help wash away curses, cure health problems and change their fortunes. www.nytimes.com/2011/08/23/us/23florida.html?scp=1&sq=psychic&st=cse
Pray for the Texas Drought and Social Security: Ricky Perry Says: "Social Security is something we have been forced to accept for more than 70 years," he said. "And there stands a crumbling monument to the failure of the New Deal … all at the expense of respect for the Constitution and limited government."  http://www.latimes.com/news/nationworld/nation/la-na-perry-constitution-20110823,0,3710375.story
God to Papacy: Give back the land, the Money, the Children and admit the lies or it's more of this
Superstitious Bostonians Release PARTIAL list of In-House Child Rapists:
www.bostoncatholic.org/Offices-And-Services/Office-Detail.aspx?id=21314&pid=21606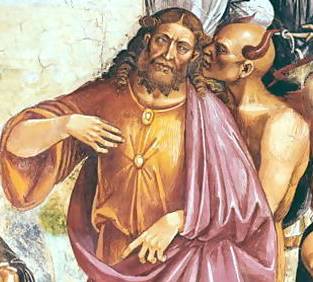 The Official True Christian Guide to the Movies (one review of many): AVATAR
The demonic characteristics of the Na'vi become obvious when one pays close attention. Their thick lips, suspicious hair styles, tight hind-sides and seductive tails, are all too noticeable to the Christ centered man…http://www.landoverbaptist.org/movies.html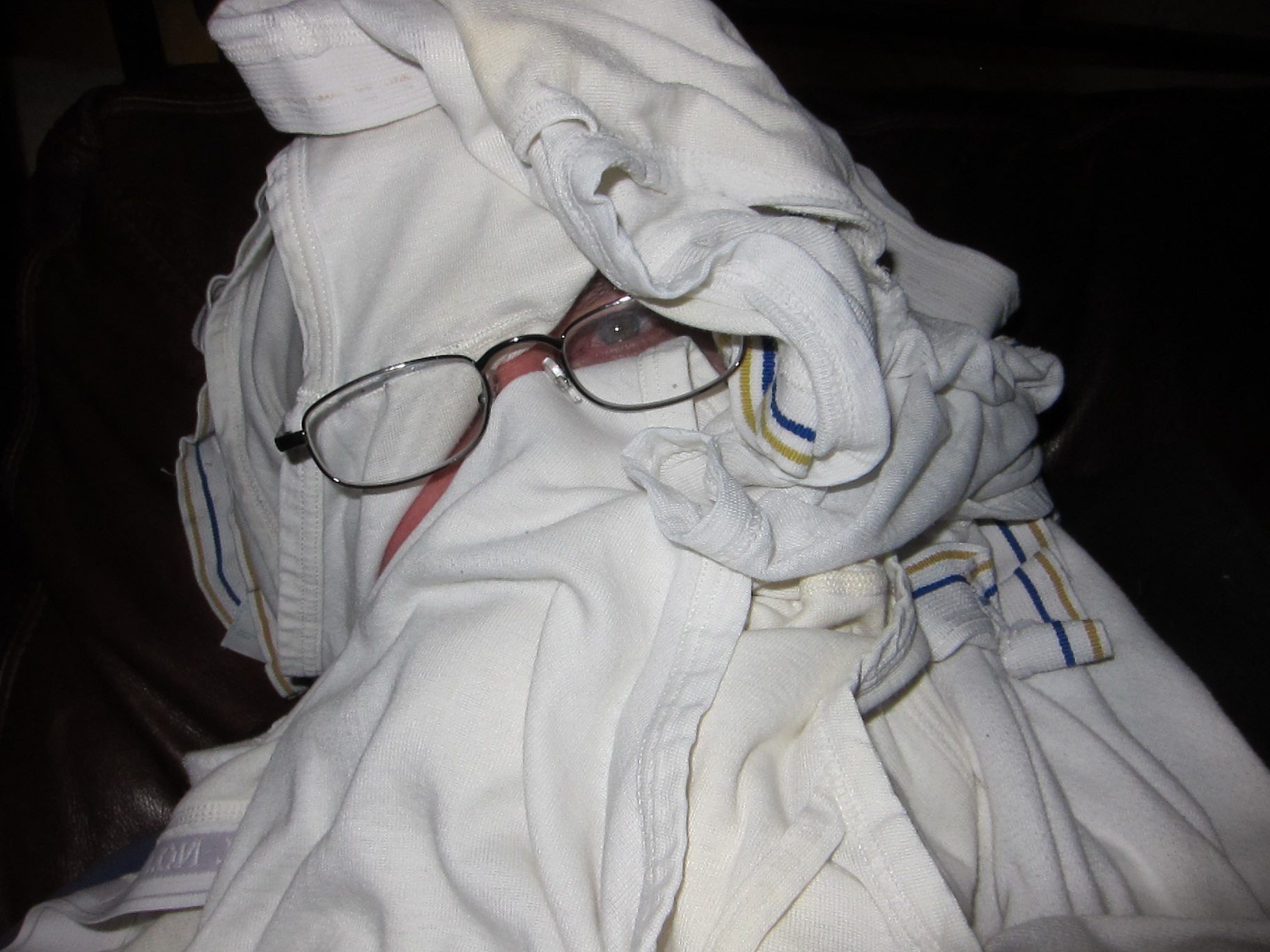 Underwear Bomber Wants Out! The so-called underwear bomber charged with trying to blow up a Detroit-bound airliner is arguing for his prison release, claiming wrongful imprisonment by the American government.
In a handwritten court document filed today, Umar Farouk Abdulmutallab, 24, asked the court to release him from prison, arguing that "all Muslims should only be ruled by the law of the Quran."
"The defendant is being unjustly detained in the Unites States of American, and subjected to the Rule of Man," wrote Abdulmutallab, adding he should "only be judged and ruled by the law of the Quran." www.freep.com/article/20110825/NEWS01/110825052/Underwear-bomb-suspect-claims-wrongful-imprisonment-by-U-S-files-release?odyssey=tab|topnews|text|FRONTPAGE
The Worst thing in the History of the World
What is Not on the MLK Memorial?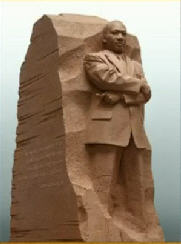 King said this, ""For the last 12 years we have been a reform movement…(but) after Selma and the voting rights bill, we moved into a new era, which must be an era of revolution. We must see the great distinction between a reform movement and   a revolutionary movement. We are called upon to raise certain basic questions about the whole society." www.richgibson.com/neacounterfeit.htm
The Best Thing in the History of the World
Salvadoran War Criminal Busted (in US for an awfully long time…How?) Federal agents in Massachusetts yesterday arrested a former Salvadoran military colonel accused of colluding in the 1989 murder of six Jesuit priests in El Salvador, charging him with lying about his past in order to stay in the United States.
A federal judge ordered Inocente Orlando Montano, 69, who has been living in Everett, held in custody last night, and will probably determine today whether he can be released on bail with electronic monitoring.
Prosecutors say Montano tried to flee the country last week, seeking safe haven in El Salvador, after a Globe story revealed that he had been living for years in the Boston suburb. (Montano, below).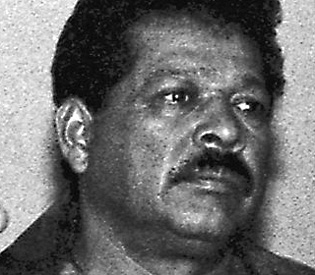 Released August 28th, 1961
Happy 100th Birthday General Giap!
So Long Jerry