Friday, June 24th, 2011
We Say FightBack!
Spain: Unions + Politicos Dumped = Mass Action: Just a few months ago, Spain was like much of the Western world: quietly struggling with the economic crisis and the social cuts government took to deal with it. But then something changed. The citizenry lost their confidence in labor unions and political parties and decided to take matters into their own hands.
The first steps toward the massive uprising of May 15 were taken in February, when a bunch of activists and bloggers created a Facebook group to coordinate the various elements of society. wagingnonviolence.org/2011/06/how-spain-launched-a-revolution/
Massive Protests In Spain:
Tens of thousands of Spanish protesters — young and old, those with jobs and those without — marched Sunday in Madrid to drive home their anger over high unemployment, bleak economic prospects and politicians they consider inept.
Similar demonstrations were being held in other cities including Barcelona in the north, Valencia in the east and Seville in the south. Police were out in force after a Wednesday protest in Barcelona turned violent. (LATimes)
The Growing Rebellion Versus International Capital in Greece:
Lulz y Anon vs THEM: Two prominent hacker groups say they are combining forces to attack governments in what they say is a war on corruption.
LulzSec, the hacker group whose list of victims has included the U.S. Senate, the CIA, Sony and most recently, it says, the FBI and SOCA, a British police agency, says it is at the forefront of the hacking campaign.
"Stop fearing three-letter agencies, friends. They're humans with slightly more paper and fancier uniforms; they are just like you and me," LulzSec tweeted Sunday.
Chicago Whittier School Sit-Down Strike is Back on! The famous occupation of "La Casita," the little house, a building on the campus of Chicago's Whittier Elementary School, resumed by June 23, 2011, after Chicago Board of Education officials sent in construction crews to begin the destruction of the main building's special education classroom so that a library could be built, at a cost of more than $1 million, inside the overcrowded main Whittier building. Whittier parents and their supporters had created a library within the outside building during and following a 43-day sit in last fall www.substancenews.net/articles.php?page=2363&section=Article
Breaking: AFSCME State Workers in Connecticut Rejected a Sellout Concessions Contract.
The Little Red School House
Detroit: Corporate State Schooling Merges Broad, State, City–More Fake Hope in Bait and Switch Move Part 3: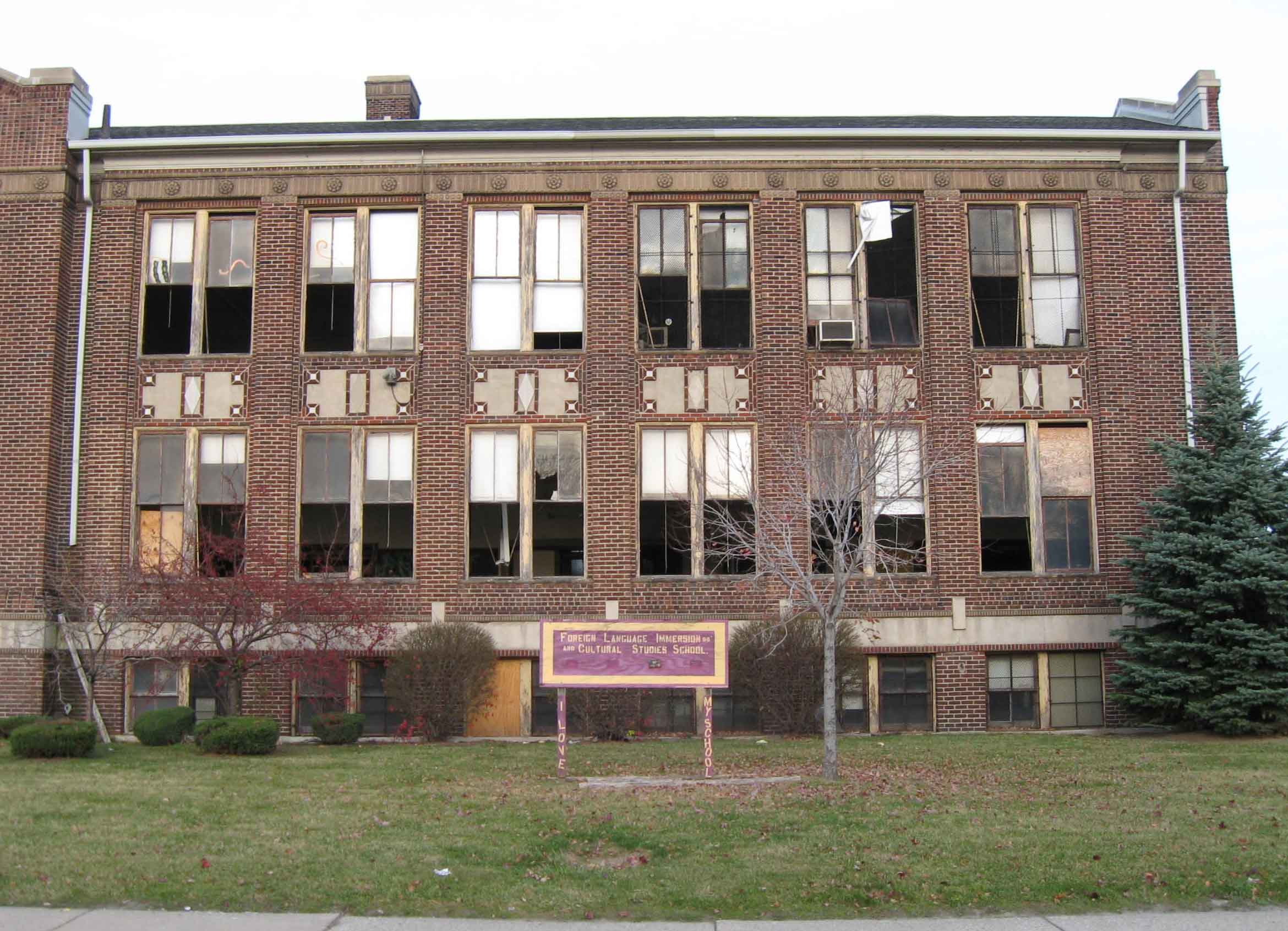 More than three dozen poorly performing Detroit Public Schools will be removed from the district in 2012 and put under a state-run "system of schools" designed to pour millions more into the struggling classrooms and give more control to principals, parents and teachers.
Gov. Rick Snyder and DPS Emergency Manager Roy Roberts announced plans for a sweeping redesign of the district's worst schools, hoping that more autonomy and money can resurrect student performance that is the poorest in the country.
The plan also includes working with foundations and philanthropic and business groups to provide funding for all DPS graduates to get at least two years of college or training school paid for. The goal is to expand that promise to a full four-year college education.
The changes will go into effect for the 2012-13 school year, with the upcoming year used to "incubate" the program and ready the district for the changes.
Eventually, the "Education Achievement System" outlined today will be broadened beyond Detroit and into other districts across Michigan with poor performing schools. It targets the lowest 5 percent of schools in the state. Thirty-nine of them are in Detroit. …U.S. Secretary of Education Arne Duncan, who has called Detroit "ground zero" in education reform, joined the announcement by video conference. He pointed out that Detroit students have posted the worst scores in the nation in math, reading and science, levels which shocked local and national education officials.
As part of the reform plan, DPS will refinance $200 million of its $327 million deficit by issuing new bonds, Roberts said, and will eliminate the remaining deficit in five years under a new plan it will file with the state.
Detroit Board of Education member LaMar Lemmons questioned whether DPS would go further into debt for refinancing its deficit and pushing 20,000 children into a school district run by the state. Roberts told the crowd the plan would not increase the deficit.   "How can you have a new bond on top of an existing bond and not go into further debt? How can you removed 20,000 students put them into the MDE (state education) and not have further deficit?" Lemmons said. "I just want the district to be made solvent. All these plans keep putting the district further into deficit. They use the deficit to keep taking over. The state has had control of the district for nine of the last 12 years."     www.detnews.com/article/20110620/SCHOOLS/106200377/1026/DPS-reform-plan-includes-more-money-for-classrooms–power-for-principals
Detroit: Blowing Up Ground Zero Again: In 2010, Arne Duncan, sneering bad-boy school boss to grinning demagogue Obama's good-fellow-full-of-hope, declared Detroit to be "Ground Zero," in schooling because, true enough, Detroit schools scored last in reading, science, and mathematics in national exams in 2010.
In mid-June, 2011, Duncan joined Michigan Governor Rick Snyder and "Emergency Financial Manager," Roy Roberts in bombing Ground Zero, perhaps into oblivion this time.
The trio announced in a press conference on June 20 at Detroit's relatively elite Renaissance High School that 34 of Detroit's worst performing schools, judged by test scores, would be placed in a "System of Schools," which, eventually, would include the worst schools in the state.
EFM Roberts is a 72 year old former boss at the failed General Motors Corporation, known now in Michigan as Government Motors. Accustomed to having people do what they're ordered to do, fast, Roberts declared that the Detroit Public Schools are in much worse shape than he initially imagined–and he hasn't even taken a full tour. Roberts signed a one year deal in May, replacing Eli Broad appointed Robert Bobb.
The System (note, it's not a school system but the inverse), would move full academic responsibility to individual principals and teachers, devote "95%" of the budget directly to the classroom. This is all to take effect in 2012. We shall learn why below. richgibson.com/DPSgroundzero.htm
Counterfeit "Small School" a la Gates Fails Again: The School of Communications was in trouble almost from the start. It was supposed to be a place for English learners, a haven for the students whose communication barriers present schools with some of their most bedeviling struggles. Its former principal, Cesar Alcantar, says the San Diego Unified School District told him the school could be exempt from the weighty labels and restrictions of No Child Left Behind, considering its English scores would lag.
But seven years later, that dream has been deflated and its future is in question.
San Diego Unified never got it any exemption from No Child Left Behind. The district forced the school to abort its mission right after it opened, saying it would unfairly segregate English learners. Teachers had begun to fear the same, worrying that students got too little exposure to English. www.voiceofsandiego.org/education/schooled/article_ba223d42-9630-11e0-b568-001cc4c03286.html?utm_source=Constant-Contact-MR&utm_medium=Morning-Report-email&utm_campaign=20110618&utm_content=anything-but-a-success
San Diego County Board Pays Thug Supt $416,675 + Pension to Quit: The terms of Superintendent Jesus Gandara's severance from the Sweetwater Union High School District on will allow him to vest in his pension, a benefit he would not have received had he been fired outright.
Gandara, 54, will use accumulated sick and vacation days, plus administrative leave, to keep him on the payroll through Sept. 1, when he will achieve five years of service with the district.
He will also receive 18 months of severance pay, an amount district officials placed at $376,380, plus $40,295 in vacation and sick-leave payout — for a total of $416,675.
Another Rhee Ally Tagged as Cheat, Runs Away: A top D.C. school system official has resigned as the school where he once served as principal faces questions about possible cheating on standardized tests.
Wayne Ryan resigned Friday as instructional superintendent for the D.C. public school system. Ryan announced his resignation in an email to colleagues and did not specify a reason for leaving.    www.washingtonpost.com/local/top-dc-school-official-resigns-he-led-school-flagged-for-possible-cheating-on-tests/2011/06/21/AGgvcPeH_story.html
The International Hot War of the Rich on the Poor
June 26 1950, Beginning of Korean War
Hey Troops! Your Bosses are Cutting Deals with Those People who are Shooting at You! President Hamid Karzai of Afghanistan said publicly for the first time on Saturday that the United States and the NATO-led coalition have been actively negotiating with the Taliban, an assertion he made in a speech that he also used to fire a broadside against his coalition allies…."You remember a few years ago I was saying thank you to the foreigners for their help; every minute we were thanking them," he said. "Now I have stopped saying that, except when Spanta forced me to say thank you," referring to his national security adviser, Rangin Spanta, who was present.
"They're here for their own purposes, for their own goals, and they're using our soil for that," Mr. Karzai said. www.nytimes.com/2011/06/19/world/asia/19afghanistan.html?hp
Obamagogue: "We lost so we are running out of AF/Pak. No! Wait! We lost so we are Staying in Afpak! No! Psych!! Pipelines! We are Staying in AfPak and I am Lying about the Rest. No! I don't Lie! I Hope! Changey Hope! The United States will withdraw 10,000 troops from Afghanistan this year and bring another 23,000 home by the end of next summer, President Barack Obama said Wednesday night, using a prime-time address to lay out for a war-weary public a pace of departure that is faster than military officials wanted.    www.denverpost.com/nationworld/ci_18334840?source=rss
Below From Progressive Review (Sam Smith) Invasion to Occupation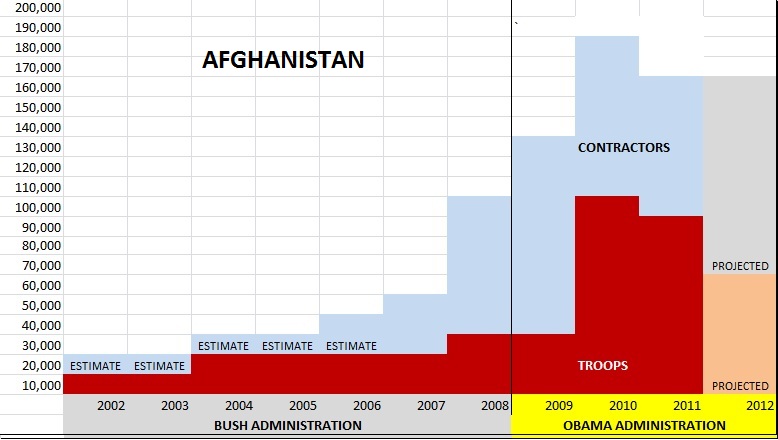 Congressional Fakeout (still to the left of every union in the USA and the pretenses of Historians "Against" the War) The House dealt a symbolic blow to President Obama on Friday by resoundingly rejecting a bill that would authorize the contentious operations in Libya. But it muddled the message somewhat by also turning back a measure that would have limited funding for the Libyan effort. The resolution to support the mission failed 295 to 123 with 70 Democrats joining Republicans in a pointed show of defiance to Mr. Obama, who has said he does not need congressional authorization for the Libyan operations. Only eight Republicans supported the measure, which was based on a Senate measure introduced Tuesday by Senators John Kerry, Democrat of Massachusetts, and John McCain, Republican of Arizona. www.nytimes.com/2011/06/25/us/politics/25powers.html?_r=1&hp
Anti-War Mayors to the Left of Every Union in the USA (and the bogus Historians Against the War too): , the United States Conference of Mayors passed a resolution urging President Obama and Congress to get their act together and "speed up the ending of these wars." The conflicts are costing the United States $126 billion a year, the resolution said, and the money would be better spent on repairing America's broken economy and infrastructure and on reducing the federal debt.    cityroom.blogs.nytimes.com/2011/06/21/the-mayors-foreign-policy/?scp=1&sq=council%20of%20mayors%20war&st=cse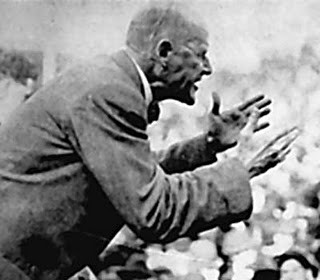 Eugene Debs AntiWar Speech in Canton, 1918 (sent him to jail) "You need at this time especially to know that you are fit for something better than slavery and cannon fodder. You need to know that you were not created to work and produce and impoverish yourself to enrich an idle exploiter. You need to know that you have a mind to improve, a soul to develop, and a manhood to sustain.
You need to know that it is your duty to rise above the animal plane of existence. You need to know that it is for you to know something about literature and science and art. You need to know that you are verging on the edge of a great new world. You need to get in touch with your comrades and fellow workers and to become conscious of your interests, your powers and your possibilities as a class. You need to know that you belong to the great majority of mankind. You need to know that as long as you are ignorant, as long as you are indifferent, as long as you are apathetic, unorganized and content, you will remain exactly where you are. You will be exploited; you will be degraded, and you will have to beg for a job. You will get just enough for your slavish toil to keep you in working order, and you will be looked down upon with scorn and contempt by the very parasites that live and luxuriate out of your sweat and unpaid labor…."   www.marxists.org/archive/debs/works/1918/canton.htm
Hey GI! Been Wondering About your Officers? Over the past 18 months, the Navy has sacked nine commanding officers for sexual harassment or inappropriate personal relationships. Three others were fired for alcohol-related offenses, and two on unspecified charges of personal misconduct. Combined, they account for roughly half of the 29 commanding officers relieved during that period….The Navy is not the only military service dogged by poor performance in its upper ranks. The Army has relieved or disciplined three brigade commanders this year who were en route to — or returning from — war zones in Iraq and Afghanistan.
Memories of that Dirty War in Guatemala: A former military chief of staff was arrested on Friday and accused of involvement in the killing of government opponents during Guatamala's 36-year civil war. Hector Mario Lopez, a retired general, is the highest-ranking former official to be arrested for massacres in the 1980s; he faces charges that include genocide and forced disappearance, which involves crimes in which the victim's body is not found. www.nytimes.com/2011/06/18/world/americas/18briefs-Guatemala.html?src=rechp
Sorry! Our Non-Hostile Bombers Killed Some Folks. Mistake. NATO acknowledged Saturday that its aircraft had mistakenly hit a column of rebel military vehicles last week near the Libyan oil port of Brega, and early Sunday morning the Qaddafi government showed reporters a destroyed cinder-block house that neighbors and the government said was hit by an errant NATO airstrike in the capital.    www.nytimes.com/2011/06/19/world/africa/19libya.html?_r=1&hp
Pilger Reminder: Why Libya (and the CIA's "Rebels"): The Euro-American attack on Libya has nothing to do with protecting anyone; only the terminally naive believe such nonsense. It is the West's response to popular uprisings in strategic, resource-rich regions of the world and the beginning of a war of attrition against the new imperial rival, China.
President Barack Obama's historical distinction is now guaranteed. He is America's first black president to invade Africa. His assault on Libya is run by the US Africa Command, which was set up in 2007 to secure the continent's lucrative natural resources from Africa's impoverished people and the rapidly spreading commercial influence of China. Libya, along with Angola and Nigeria, is China's principal source of oil.    www.wikispooks.org/blog/archives/438
Remember June 22 1941, Operation Barbarossa
The International Economic War of the Rich on the Poor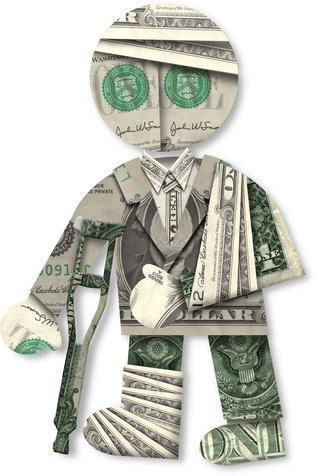 Shocker From WaPo: The Rich Got Richer, Poor Pooter! For years, statistics have depicted growing income disparity in the United States, and it has reached levels not seen since the Great Depression. In 2008, the last year for which data are available, for example, the top 0.1 percent of earners took in more than 10 percent of the personal income in the United States, including capital gains, and the top 1 percent took in more than 20 percent. But economists had little idea who these people were. How many were Wall street financiers? Sports stars? Entrepreneurs? Economists could only speculate, and debates over what is fair stalled.
Now a mounting body of economic research indicates that the rise in pay for company executives is a critical feature in the widening income gap.
The largest single chunk of the highest-income earners, it turns out, are executives and other managers in firms,    www.washingtonpost.com/business/economy/with-executive-pay-rich-pull-away-from-rest-of-america/2011/06/13/AGKG9jaH_story.html?hpid=z1
America's pay gap shame: Inequality between rich and poor is worse than Cameroon, Ivory Coast and revolutionary Egypt The gap between America's rich and poor is so extreme levels of inequality are worse in the land of the free than they are in many developing countries.
The U.S. ranks way behind the European Union and the United Kingdom in terms of inequality of pay, figures show.
In fact, the situation is so extreme the land of the free falls behind countries such as Cameroon, the Ivory Coast and revolutionary Egypt, Tunisia and Yemen – and only just in front of Uganda and Jamaica. www.dailymail.co.uk/news/article-2005550/Americas-pay-gap-Inequality-rich-poor-worse-revolutionary-Egypt.html
Capitalist Stagnation: deposits at U.S. banks exceed loans, reaching a record $1.45 trillion last month, Federal Reserve data show. As recently as 2008, there were more loans than deposits. The gap is also at an all-time high in Japan, where banks use the money to buy bonds, helping keep yields the lowest in the world even though the country has more debt outstanding than America and a lower credit rating.
While none of the more than 40 economists surveyed by Bloomberg expect the U.S. will see two decades of stagnation like Japan, they are paring growth estimates as unemployment remains above 9 percent and the housing market struggles to recover. The International Monetary Fund cut its forecast for U.S. growth in 2011 for the second time in two months on June 17, bolstering the appeal of fixed-income assets.
"I've seen what happened in Japan, so when looking at the U.S. now, I think, 'Ah, the same thing is going on,'"    www.bloomberg.com/news/2011-06-19/banks-holding-record-1-45-trillion-to-buy-treasuries-as-savings-top-loans.html
Hoard Gold. Freeze Dried Food. Water. SemiAutos. Ammo. (or friends?): Gold futures on the COMEX Division of the New York Mercantile Exchange gained for the seventh consecutive session on Wednesday, as the U.S. Federal Reserve noted its concern over the pace of U.S. economic growth and announced its decision to keep lending rate at an all-time low.
The most active gold contract for August delivery added 7 dollars, or 0.5 percent, to 1,553.4 dollars per ounce. The Federal Reserve on Wednesday lowered its forecasts for U.S. economic growth, but offered no hint of further monetary support, noting the 600 billion dollar bond-buying program dubbed as QE2 would end as planned. The Fed also decided to keep its targeted Fed funds rate at a historic low between 0 percent and 0.25 percent. english.people.com.cn/90001/90777/90852/7417936.html
Gazillionaire Sam Zell on the Dollar, the Economy and More: "How can they not go up? Either they go up or the dollar goes down… [it's] one or the other. Do you think we have inflation going on today? Oil is up 9%, food prices are up 12%, but we [supposedly] don't have any inflation because 42% of the CPI is housing… If you adjusted the CPI to reality I think you would have 5, 6, 0r 7% inflation today."
Ford Wants Taxpayer to Pay for Cleanup of Huge Rouge Plant: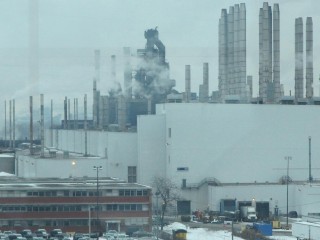 The Dearborn automaker filed suit in May 2004 against the federal government in U.S. District Court in Detroit, and argued the government should pay a share of the costs of cleaning up the automaker's Rouge manufacturing complex that opened in 1917.    www.detnews.com/article/20110619/AUTO01/106190304/Ford-nears-agreement-in-7-year-old-lawsuit
The Emergence of Fascism as a Mass Popular Movement
Obamagogue Doubles down on Leak Prosecutions: The Justice Department shows no sign of rethinking its campaign to punish unauthorized disclosures to the news media, with five criminal cases so far under President Obama, compared with three under all previous presidents combined. This week, a grand jury in Virginia heard testimony in a continuing investigation of WikiLeaks, the antisecrecy group, a rare effort to prosecute those who publish secrets, rather than those who leak them. www.nytimes.com/2011/06/18/us/politics/18leak.html?src=recg
The Ethics  of the Ruling Class' Judges: The two men met in the mid-1990s, a few years after Justice Thomas joined the court. Since then, Mr. Crow has done many favors for the justice and his wife, Virginia, helping finance a Savannah library project dedicated to Justice Thomas, presenting him with a Bible that belonged to Frederick Douglass and reportedly providing $500,000 for Ms. Thomas to start a Tea Party-related group. They have also spent time together at gatherings of prominent Republicans and businesspeople at Mr. Crow's Adirondacks estate and his camp in East Texas.    www.nytimes.com/2011/06/19/us/politics/19thomas.html?hp
Geneto-fascists Still Hiding their Work: Nearly 35 years after ending the country's most active post-war sterilization program, North Carolina is the only state trying to make amends to thousands of people who cannot have children because of eugenics-inspired theories about social improvement.
Next week, victims and their relatives will tell their stories to a state task force considering compensation to victims of sterilizations that continued into 1974. Roughly 85 percent of victims were women or girls, some as young as 10. North Carolina has more victims living than any other state because a majority was sterilized after World War II,…popularity in the U.S. and other countries in the early 1900s, but most abandoned those efforts after World War II because of the association with Nazi Germany's program aimed at racial purity. However, North Carolina's expanded, with sterilizations peaking in the 1950s and early 1960s. About 70 percent of the state's 7,600 sterilizations occurred after the war, state figures show. www.signonsandiego.com/news/2011/jun/19/nc-grapples-with-legacy-of-sterilization-programs/
New Orleans Cops Go To Trial: Katrina Murders: Jury selection began on Wednesday in the trial of five police officers accused of shooting and killing of two people and wounding of four others days after Hurricane Katrina struck New Orleans…The charges stem from a September 4, 2005, shooting incident on the Danziger Bridge in eastern New Orleans and from an alleged cover-up that went on for years afterward…Five other current or former officers have pleaded guilty to various charges and admitted to being either directly involved in the Danziger Bridge incident or aiding in an alleged cover-up. www.reuters.com/article/2011/06/23/us-neworleans-police-trial-idUSTRE75M05820110623
Solidarity Forever
www.youtube.com/watch?v=ObCSHimPvSM
NEA's Electoral Circus–Which Way the Resistance? NEA spent more than $50 million on the 2008 Obama campaign. Untold thousands of NEA volunteers staffed the Obama campaign. Of all the organizations on the floor of the Democratic Convention, NEA topped them in numbers. Together with the American Federation of Teachers, school workers' money and time was pivotal in the demagogue's victory.
In a June 11th interview with Politico, NEA executive director John Wilson said the NEA would spend $60 million on the Obama campaign. He added. "We've got a lot of selling to do. Our members are very unhappy. We've got to explain to them the stakes. We cannot wait until a few months before the election." www.substancenews.net/articles.php?page=2345&section=Article
Kelber: US Unions Ban Talk of Obamagogue's Imperial Wars: AFL-CIO leaders have decided that the U.S. wars in Iraq and Afghanistan are not an issue that the labor movement should be concerned with.
To implement that unofficial decision, they have banned any news and information about the two wars from appearing on the AFL-CIO web site, including all printed matter and public statements under their direct control. www.laboreducator.org/

Target Workers Reject Corrupt UFCW: The nation's main union for retail workers lost a unionization vote on Friday at a Target store in Valley Stream, N.Y., in what was an effort to make it the first of Target's 1,750 stores in the United States to be unionized. www.nytimes.com/2011/06/18/business/18target.html?emc=tnt&tntemail1=y
You Don't Need To Pay Union Dues in order to Surrender (NYC): Under the agreement, state workers represented by the union, the Civil Services Employees Association, would get no pay raise this year or in the next two years. They would also accept a five-day unpaid furlough this year and a four-day unpaid furlough next year. And thousands of state workers would begin to pay a larger share of their health insurance premiums, reducing costs to the state.
State workers would receive 2 percent wage increases in the fourth and fifth years of the five-year contract agreement, and lump-sum bonuses in the third and fourth years that would not increase their base pay. cityroom.blogs.nytimes.com/2011/06/22/cuomo-reaches-deal-with-union-to-avert-layoffs/?emc=eta1
NJ Dem Legislators Smash Public Workers: Unions Say, "We will definitely, definitely, go vote." The Assembly passed the bill 46 to 32, as Republicans and a few Democrats defied raucous protests by thousands of people whose chants, vowing electoral revenge, shook the State House. Leaders in the State Senate said their chamber, which had already passed a slightly different version of the bill, would approve the Assembly version on Monday. Mr. Christie, a Republican, was expected to sign the measure into law quickly.
In a statement released after the vote, Mr. Christie said, "We are putting the people first and daring to touch the third rail of politics in order to bring reform to an unsustainable system."
The legislation will sharply increase what state and local workers must contribute for their health insurance and pensions, suspend cost-of-living increases to retirees' pension checks, raise retirement ages and curb the unions' contract bargaining rights. ..While states around the country have moved to pare labor costs and limit the power of unions, the move is all the more striking here, in a Democratic-leaning state where Democrats control both houses of the Legislature and union membership is among the highest in the country.   www.nytimes.com/2011/06/24/nyregion/nj-legislature-moves-to-cut-benefits-for-public-workers.html?_r=1&hp

After Quicky Strike, CAW Buys another 2 Tier Plan (the hell with the young) The union representing 3,800 striking workers at Air Canada (AC.B.T) said Thursday it had reached a tentative four-year deal with the air carrier, Canada's biggest, that provides for wage increases and "slight" changes to existing employees' pension plan. online.wsj.com/article/BT-CO-20110616-712053.html
Magical Mystery Tour
Detroit Bishops Want $135 Million, Now, Or Else God Will…. a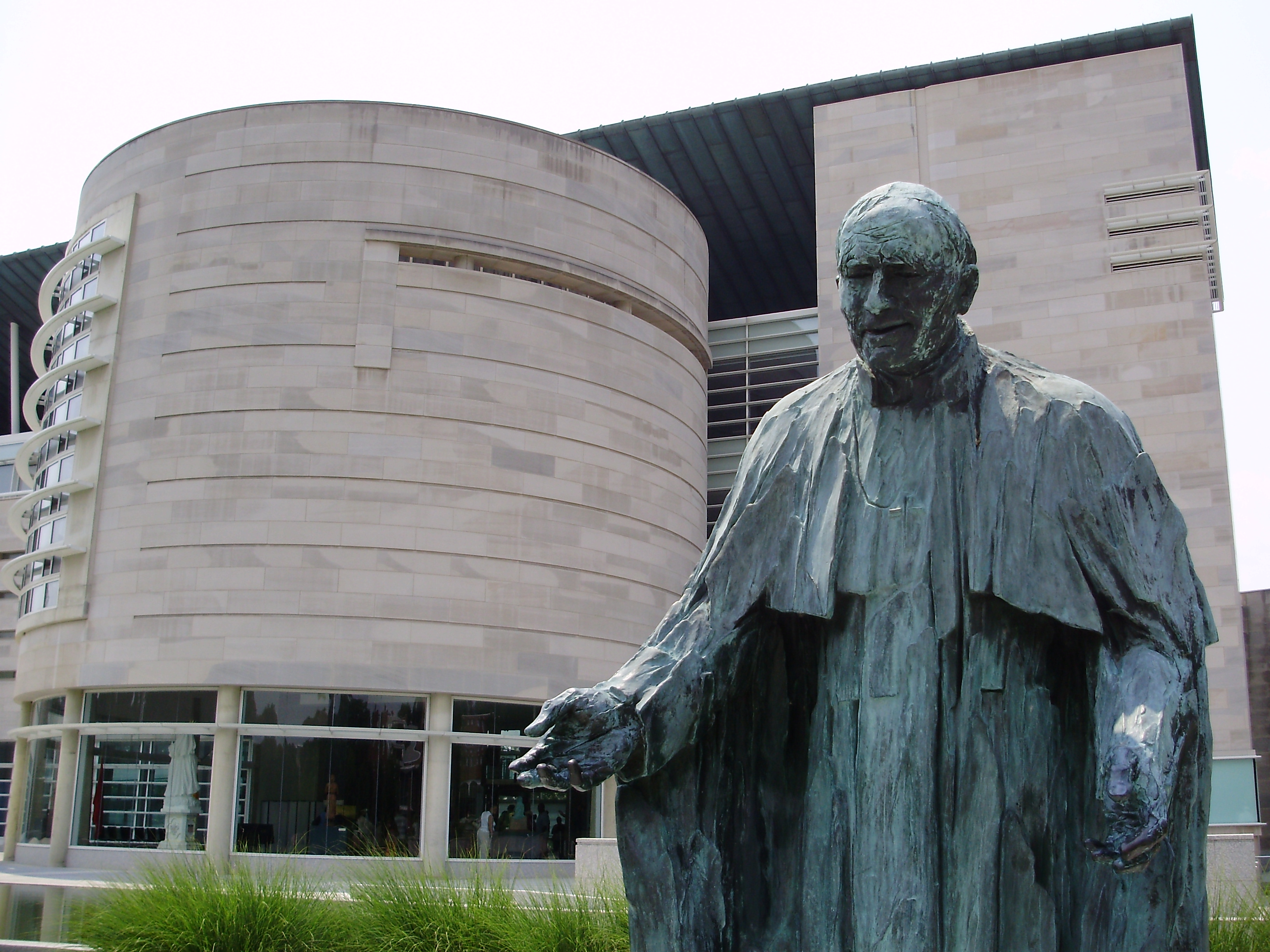 Above $75 Million Tax Free "Pope Cult Center"    en.wikipedia.org/wiki/Pope_John_Paul_II_Cultural_Center
Burdened with a multimillion-dollar deficit, the Archdiocese of Detroit has launched its second phase of a five-year campaign to raise $135 million for the church, its parishes and schools.
The campaign would pump much-needed cash into struggling parishes and assist the archdiocese with its own programs, such as those to recruit and train new priests and parish lay leaders.
The program is under way at 63 churches. Many of the churches' religious and outreach programs could be affected if it isn't successful, officials say.
"We've got to strengthen our parishes and the fundraising is part of that," said Bill Blaul, the archdiocese's campaign communication coordinator.
Parishes in the 270-plus archdiocese have been hit hard in the recession, and several Detroit churches have begun discussions about closing. The archdiocese also is cutting costs to dig out of a $14.5 million deficit in 2009 that forced it to cut 77 jobs at its downtown Detroit offices.
The archdiocese owes $29 million in loans — $18 million from the controversial Pope John Paul II Cultural Center in Washington, D.C. www.detnews.com/article/20110619/METRO/106190312/Debt-ridden-Archdiocese-of-Detroit-aims-to-raise-$135M-
Best And Worst Thing in History of the World:
It is the 90th anniversary of the founding of the Chinese Communist Party. Millions of people died for equality and reason.  Trinkets are for sale here: pyxc.en.alibaba.com/product/399772513-212024520/The_90th_anniversary_of_the_founding_of_the_Chinese_communist_party_gift_sets.html
Mao: The enemy advances, we retreat; the enemy camps, we harass; the enemy tires, we attack; the enemy retreats, we pursue.
Best Thing in the History of the World