Thursday, April 28th, 2011
We Say Fight Back!
These Should be the only Living Monarchs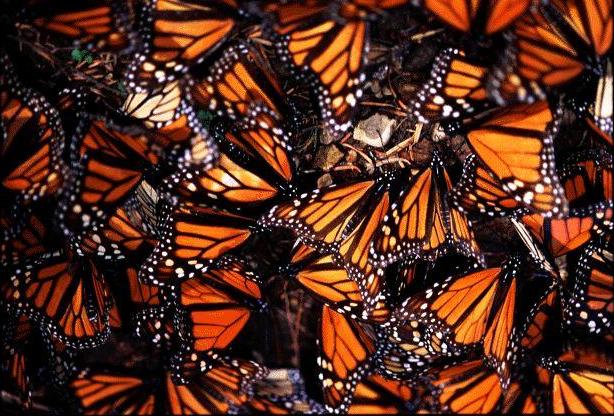 Down with the HellBound Drones! Activists Arrested: A protest against armed military drones operated from an upstate New York air base has led to a number of arrests.
WSYR-TV in Syracuse reports that about 30 people were charged with minor violations during the demonstration outside Hancock Air National Guard Base that included 250 people at its peak.
The Syracuse base is a hub for controlling Reaper drones in combat overseas.
Onondaga County Sheriff Kevin Walsh says those arrested Friday had blocked traffic after the protest permit expired. He said the demonstrators cooperated with police.
The protest was organized by the Upstate Coalition to Ground the Drones and End the Wars. The organization says civilian deaths in drone attacks are violations of human rights.
Drones have increasingly been used in Iraq and Afghanistan and strikes in Pakistan.http://www.sfgate.com/cgi-bin/article.cgi?f=/n/a/2011/04/22/national/a160359D36.DTL
Little Red School House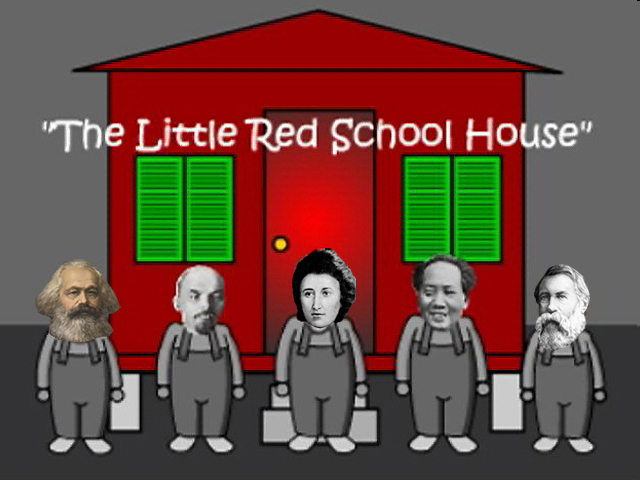 Will 400,000 Students Get Denied at California CC's this year?10,000 students from classes each semester this year; college officials estimate it was well below 2,000 in the past. Most summer classes have been canceled. More than 13,000 students landed on waitlists this year.
It is one sign of the deterioration of the California dream: the diminishing chance at college for everyone. The University of California system was meant to cater to the top students, the California State universities to the upper third, and the community colleges were to be open to all. Now even come-one, come-all community colleges are running short on classes for thousands of students who want in….And if state tax increases aren't extended, community colleges fear they will be cut even more. Slashing $800 million from their budgets, as state officials predict, would mean turning away more than 400,000 students statewide. www.voiceofsandiego.org/education/schooled/article_617b2518-6945-11e0-ab58-001cc4c03286.html?utm_source=Constant-Contact-BOTW&utm_medium=BOTW-email&utm_campaign=20110424&utm_content=The-Community-College-Crunch
Letter to The Ethicist of the NYT from Lajolla Cal. Student: I am a high-school student. Recently my school came up for review. Members of an accreditation board walked around the school for a few days, observing classes and asking students questions. Accreditation reviewers pulled students out of the crowd to speak at length. This was a huge deal for the administration. To prepare, many of my teachers began coaching us. They told us what to say if one of the accreditation reviewers asked us about certain education standards and asked us not to say anything negative about our school.
I felt uncomfortable during all of this. By coaching us, aren't our teachers subverting the inspection? Or is it expected that preparations should be made? NAME WITHHELD, LA JOLLA, CALIF. (answer here: www.nytimes.com/2011/04/17/magazine/mag-17Ethicist-t.html?_r=2&ref=theethicist) 

International Hot War of the Rich on the Poor
Wondrous Use of Science: Northrup Grumman X47B Drone:
Stratfor On US Extending Iraq War (forever): What is actually going on is that the United States is urging the Iraqi government to change its mind on U.S. withdrawal, and it would like Iraq to change its mind right now in order to influence some of the events taking place in the Persian Gulf. The Shiite uprising in Bahrain and the Saudi intervention, along with events in Yemen, have created an extremely unstable situation in the region, and the United States is afraid that completing the withdrawal would increase the instability. …The American concern, of course, has to do with Iran. The United States has been unable to block Iranian influence in Iraq's post-Baathist government. Indeed, the degree to which the Iraqi government is a coherent entity is questionable, and its military and security forces have limited logistical and planning ability and are not capable of territorial defense. The issue is not the intent of Prime Minister Nouri al-Maliki, who himself is enigmatic. The problem is that the coalition that governs Iraq is fragmented and still not yet finalized, dominated by Iranian proxies such Muqtada al-Sadr — and it only intermittently controls the operations of the ministries under it, or the military and security forces….
The United States previously had an Iraq question. That question is being answered, and not to the American advantage. Instead, what is emerging is a Saudi Arabia question. Saudi Arabia currently is clearly able to handle unrest within its borders. It has also been able to suppress the Shia in Bahrain — for now, at least. However, its ability to manage its southern periphery with Yemen is being tested, given that the regime in Sanaa was already weakened by multiple insurgencies and is now being forced from office after more than 30 years in power. If the combined pressure of internal unrest, turmoil throughout the region and Iranian manipulation continues, the stress on the Saudis could become substantial….he pressure from Iran is becoming palpable. All of the Arab countries feel it, and whatever their feelings about the Persians, the realities of power are what they are. The UAE has been sent to ask the United States for a solution. It is not clear the United States has one. When we ask why the price of oil is surging, the idea of geopolitical risk does come to mind. It is not a foolish speculation www.stratfor.com/weekly/20110425-iraq-iran-and-next-move?utm_source=GWeekly&utm_medium=email&utm_campaign=110426&utm_content=readmore&elq=a1ff634955bc47e6b8159ff60136c857
Iraq's US Puppets Smash Press Freedom: n February, in places like Baghdad, Fallujah, Mosul and Tikrit, protesters took to the streets, intent on reform – focused on ending corruption and the chronic shortages of food, water, electricity and jobs – but not toppling the government of prime minister Nuri al-Maliki. The response by government security forces, who have arrested, beaten, and shot protesters, leaving hundreds dead or wounded, however, was similar to that of other autocratic rulers around the region.
Attacks by Iraqi forces on freedom of the press, in the form of harassment, detention, and assaults on individual journalists, raids of radio stations, the offices of newspapers and press freedom groups have also shown the dark side of Maliki's regime.
Many journalists have been prevented from covering protests or have curtailed their reporting in response to brutality, raising the spectre of a return to the days of Saddam Hussein's regime when press freedom was a fiction.
Maliki's US allies, however, have turned a blind eye to the violence and repression, with the top spokesman for the US military in Iraq praising the same Iraqi units which eyewitnesses have identified as key players in the crackdown while ignoring the outrages attributed to them.http://english.aljazeera.net/indepth/opinion/2011/04/2011415181326266737.html

UN Weapons Inspector ElBaradei: Investigate Bush War Crimes: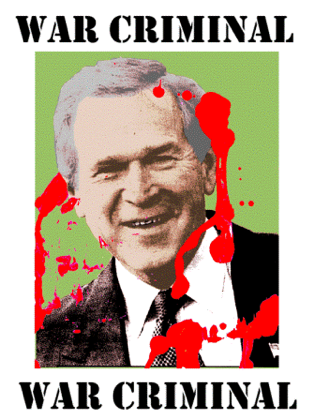 Former IAEA chief Mohamed ElBaradei says former US President George W. Bush and his administration's officials should be put on trial in the "International Criminal Court" (ICC) for waging war on Iraq.
ElBaradei in a new memoir, "The Age of Deception," says that the Bush administration officials should face international criminal investigation for the "shame of a needless war" in Iraq.
He accused then-President George Bush and his administration officials of "grotesque distortion" in the run-up to the 2003 invasion of Iraq with an excuse to disarm Iraq, to free its people and to defend the world from grave danger of weapons of mass destruction (WMD).
The so-called hunt for WMD in Iraq, however, yielded no results.
The then US administration claimed that Iraq possessed WMD despite contrary evidence collected by ElBaradei's and other arms inspectors inside the country.
ElBaradei, who was the head of the International Atomic Energy Agency (IAEA) from 1997 to 2009, says his inspectors in Iraq have found certain aluminum tubes that were designed for artillery rockets, not for uranium enrichment equipment to build nuclear bombs, as Washington claimed.
He reported the conclusion to the UN Security Council on January 27, 2003, and yet on the next day Bush, in a "remarkable" response, delivered a State of the Union address in which he repeated the unfounded claim about aluminum tubes, ElBaradei wrote.
ElBaradei called the invasion of Iraq "aggression where there was no imminent threat," and suggested that international courts should investigate it as a possible war crime.
"Should not the International Criminal Court investigate whether this constitutes a 'war crime' and determine who is accountable?" the former IAEA chief stated.
ElBaradei wrote that the Iraq war taught him that "deliberate deception was not limited to small countries ruled by ruthless dictators."http://www.presstv.ir/detail/176217.html
Hey! Who Was Minding the Door? 400+ Taliban Escape:
The break comes at a critical moment in the Taliban's fight in southern Afghanistan. Pushed out of their strongholds in the rural areas outside the city and under pressure from a large number of NATO troops who have fanned out into the villages, they have been able to maintain a presence, but nothing close to the dominant role they had even a year ago.
Bringing back a large cadre of experienced fighters, many of whom will have been able to refine their skills in prison, will give the Taliban leadership the flexibility and human resources to send fighters into new districts where there are fewer NATO troops and bolster their numbers in those closer to Kandahar.
A Taliban spokesman for the south and west of the country, Qari Yusuf Ahmadi, said that a total of 541 prisoners had escaped and that among them were 106 Taliban commanders. "Now they are all in safe havens," he said. www.nytimes.com/2011/04/25/world/asia/25afghanistan.html?hp
US Marine Corps Official Reading List (don't read out of your pay grade): home.comcast.net/~antaylor1/usmccommandant.html
International Class War of the Rich on the Dispossessed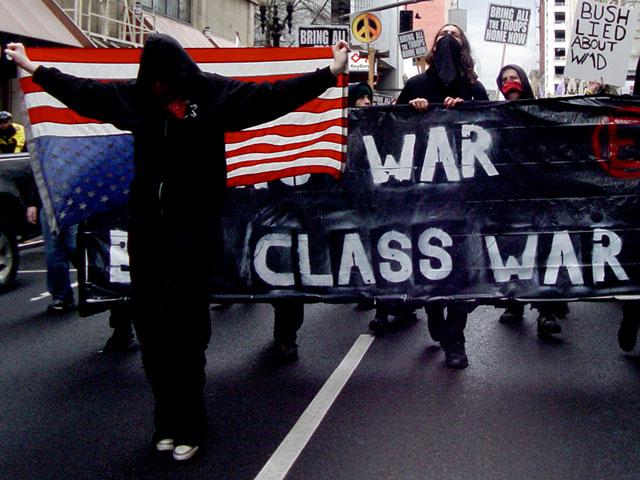 Whither China in 2012 (Stratfor): As the jockeying for power ahead of the 2012 transition has already begun in earnest, signs of vacillating and conflicting policy directives suggest that the regime is in a constant state of policy adjustment to try to avoid an extreme shift in one direction or another. Tensions are rising between leaders as they try to secure their positions without upsetting the balance and jeopardizing a smooth transfer of power. The government's arrests of dissidents underline its fear of these growing tensions, as well as its sharp reactions to threats that could disrupt the transition or cause broader instability. Everything is in flux, and the cracks in the system are widening.
One major question is how long the Party will be able to maintain the current high level of vigilance without triggering a backlash. The government effectively has silenced critics deemed possible of fomenting a larger movement. The masses have yet to rally in significant numbers in a coordinated way that could threaten the state. But the regime has responded disproportionately to the organizational capabilities that the small Jasmine protests demonstrated, and has extended this magnified response to a number of otherwise-familiar spontaneous protests and incidents of unrest.
As security becomes more oppressive in the lead up to the transition — with any easing of control unlikely before then or even in the following year as the new government seeks to consolidate power — the heavy hand of the state runs the risk of provoking exactly the type of incident it hopes to prevent. Excessive brutality, or a high-profile mistake or incident that acts as a catalyst, could spark spontaneous domestic protests with the potential to spread. www.stratfor.com/weekly/20110418-china-and-end-deng-dynasty?tm_source=GWeekly&utm_medium=email&utm_campaign=110419&utm_content=readmore&elq=74d06b3744c8497c8649f4bc282b8c06

Bernenke Persists In Weakening the Dollar (China not happy): The Dollar Index fell to lowest since 2008 and Asian stocks rose after the Federal Reserve renewed its pledge to keep interest rates near zero to stimulate the U.S. economy. Silver, copper and oil jumped. (bloomberg)
Home Prices Near Recession Low: A closely watched gauge of home prices fell in February for the eighth month in a row, as the real-estate market continued to sink toward a low hit during the recession.
The S&P/Case-Shiller 10-city and 20-city indexes both fell 1.1% in February from a month earlier, not adjusted for seasonality. Prices in the index following 10 major metropolitan areas were down 2.6% from a year ago, while the 20-city index was 3.3% below the level recorded in February 2010.
Home prices are now only slightly above the recession low hit in April 2009
online.wsj.com/article/SB10001424052748703778104576286780975345302.html
Exxon and Shell–Doin' Just Swell: Exxon, the world's most valuable publicly listed company, posted a 69 percent increase in earnings to $10.65 billion, its biggest profit since the third-quarter of 2008, when oil prices last traded above $100 per barrel.
Alone among its Western peers, Exxon recorded an increase in production in the quarter, notching a 10 percent rise from a year-earlier to 4.82 million barrels of oil equivalent per day (boepd), helped by its takeover of U.S. natural gas company XTO last year.
Shell's earnings rose 22 percent to $6.9 billion, although asset sales pressured its oil and gas output down 3 percent to 3.50 million boepd.http://news.yahoo.com/s/nm/20110428/bs_nm/us_oil_profits
Spy Versus Spy
The Obamagogue's Fake Birth Certificate (real questions come in his early adulthood but how come that impoverished Mom was living in a FIVE bedroom home in Hawaii now worth $766,500?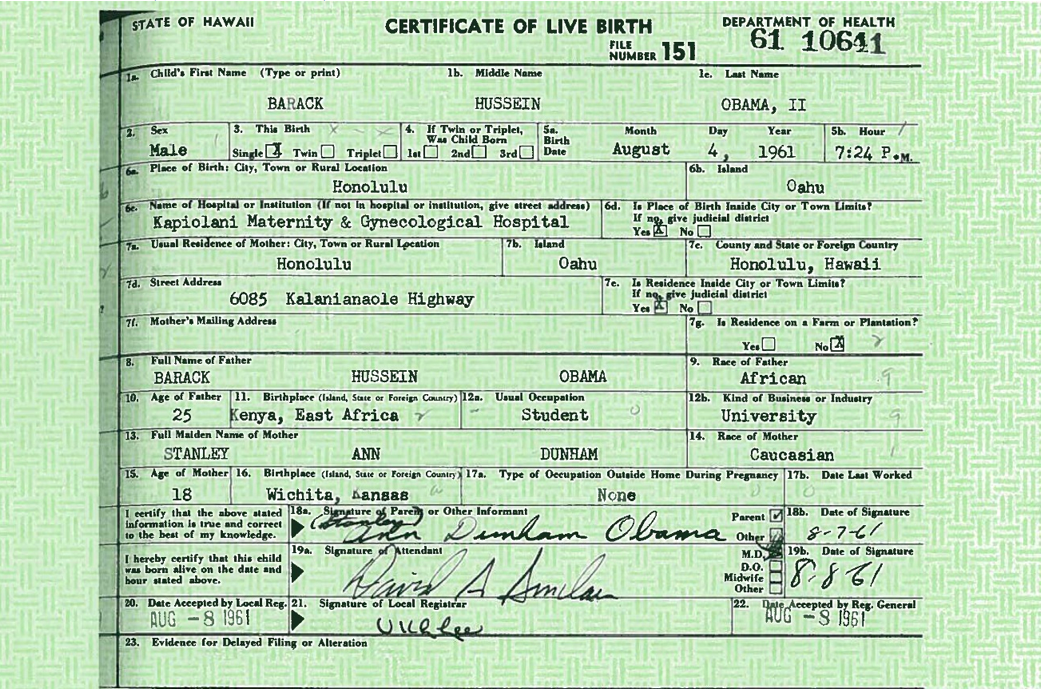 www.zillow.com/homes/6085-kalanianaola-highway-Honolulu-Hawaii_rb/
CIA and the Military Now on in the Same Secret Private Army Invading the World: President Obama's decision to send an intelligence chief to the Pentagon and a four-star general to the Central Intelligence Agency is the latest evidence of a significant shift over the past decade in how the United States fights its battles — the blurring of lines between soldiers and spies in secret American missions abroad. to announce that Leon E. Panetta, the C.I.A. director, will become secretary of defense, replacing Robert M. Gates, and that Gen. David H. Petraeus will return from Afghanistan to take Mr. Panetta's job at the C.I.A., a move that is likely to continue this trend.
As C.I.A. director, Mr. Panetta hastened the transformation of the spy agency into a paramilitary organization, overseeing a sharp escalation of the C.I.A.'s bombing campaign in Pakistan using armed drone aircraft, and an increase in the number of secret bases and covert operatives in remote parts of Afghanistan.
General Petraeus, meanwhile, has aggressively pushed the military deeper into the C.I.A.'s turf, using Special Operations troops and private security contractors to conduct secret intelligence missions. As commander of the United States Central Command in September 2009, he also signed a classified order authorizing American Special Operations troops to collect intelligence in Saudi Arabia, Jordan, Iran and other places outside of traditional war zones.
The result is that American military and intelligence operatives are at times virtually indistinguishable from each other as they carry out classified operations in the Middle East and Central Asia. Some members of Congress have complained that this new way of war allows for scant debate about the scope and scale of military operations. In fact, the American spy and military agencies operate in such secrecy now that it is often hard to come by specific information about the American role in major missions in Iraq, Afghanistan, Pakistan and now Libya and Yemen. www.nytimes.com/2011/04/28/us/28military.html?hp
Guardian UK: Their Full Guantanamo Wiki Release:
www.guardian.co.uk/world/guantanamo-files
Solidarity Forever
UAW Dues Eaters Eager to Give Up More Concessions: The UAW is open to a wage structure with a high percentage of lower-paid second-tier workers at more General Motors plants if it means reopening them, union vice president Joe Ashton said Tuesday. "We will look at anything when it comes to negotiations that will retain jobs," Ashton told reporters at GM's plant in Orion Township, which is preparing to build the Chevrolet Sonic subcompact and Buick Verano compact this year.
He also said the union may consider diverting from a long-held practice of pattern bargaining, in which GM, Ford and Chrysler get virtually the same contract. As of now, Ashton said, the UAW aims to stick to a pattern, "but that could change in negotiations."
The Orion plant was slated to close until GM agreed to build the Sonic in the U.S. instead of overseas. In exchange, the plant has a wage structure currently unique to any U.S. auto plant, with at least 40 percent of its hourly workers making about half the standard $28-an-hour wage. www.courier-journal.com/article/20110329/BUSINESS/303290072/UAW-official-Union-open-lower-wage-structure
Mass. Union Bosses Shocked, Simply Shocked, at Dem Betrayal: House lawmakers voted overwhelmingly last night to strip police officers, teachers, and other municipal employees of most of their rights to bargain over health care, saying the change would save millions of dollars for financially strapped cities and towns. "It's pretty stunning,'' said Robert J. Haynes, president of the Massachusetts AFL-CIO. "These are the same Democrats that all these labor unions elected. The same Democrats who we contributed to in their campaigns. The same Democrats who tell us over and over again that they're with us, that they believe in collective bargaining, that they believe in unions… . It's a done deal for our relationship with the people inside that chamber.''  http://articles.boston.com/2011-04-27/news/29479557_1_unions-object-labor-unions-health-care
Top Pay for Bosses of Homehealth Care (minimum wage) union: the San Diego–based United Domestic Workers of America, an affiliate of the American Federation of State, County and Municipal Employees, which, according to its website, represents 65,000 workers in 11 California counties, including San Diego.
Members provide home care to aged and disabled individuals, paid for by taxpayers, and the union has been a key lobbyist against proposed cuts to the program. In 2010, according to a recently filed disclosure with the U.S. Department of Labor, the union collected $18,025,405 in dues and agency fees, had net assets of $10,931,118, and spent $1,072,803 on "political activities and lobbying."
Its highest-paid employee, executive director Douglas Moore, received $225,925 in salary and an additional $17,243 in "disbursements for official business." Other well-compensated workers included political/legislative director Jovan Agee, with a total of $119,187; director of field and organization Johanna Hester, $116,782; regional field coordinators Donta Harrison ($110, 662), Ricardo Cisneros ($110,040), and Michael Loza ($104,771); and chief negotiator Yvonne Olivares-Maldona, $93,764. The union's president Laura Reyes received $83,005. www.sandiegoreader.com/news/2011/apr/20/radar-police-labor/
Emergence of Fascism as a Popular Movement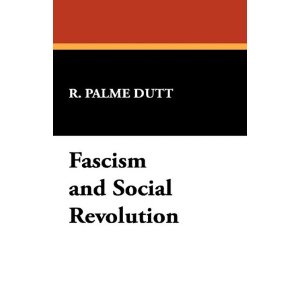 "Bourgeoisie democracy BREEDS fascism…The more workers place their trust in legalism, in constitutionalism, in bourgeois democracy, the more they make sacrifices to save the existing regime, as the "lesser evil' against the "menace" of fascism, the heavier become the fascist attacks and the more rapid the advance to capitalism. To preach confidence in legalism, in constitutionalism, in the capitalist state, means to invite and guarantee the victory of fascism." R. Palme Dutt, Fascism and Social Revolution, 1935.p49
Chris Hedges on the Popular Corporate State: The rhetoric of the Democratic Party and the neoliberals sustains the illusion of participatory democracy. The Democrats and their liberal apologists offer minor palliatives and a feel-your-pain language to mask the cruelty and goals of the corporate state. The reconfiguration of American society into a form of neofeudalism will be cemented into place whether it is delivered by Democrats, who are pushing us there at 60 miles an hour, or Republicans, who are barreling toward it at 100 miles an hour. Wolin writes, "By fostering an illusion among the powerless classes" that it can make their interests a priority, the Democratic Party "pacifies and thereby defines the style of an opposition party in an inverted totalitarian system." The Democrats are always able to offer up a least-worst alternative while, in fact, doing little or nothing to thwart the march toward corporate collectivism.  …We live in a fragmented society. We are ignorant of what is being done to us. We are diverted by the absurd and political theater. We are afraid of terrorism, of losing our job and of carrying out acts of dissent. We are politically demobilized and paralyzed. We do not question the state religion of patriotic virtue, the war on terror or the military and security state. We are herded like sheep through airports by Homeland Security and, once we get through the metal detectors and body scanners, spontaneously applaud our men and women in uniform. As we become more insecure and afraid, we become more anxious. We are driven by fiercer and fiercer competition. We yearn for stability and protection. This is the genius of all systems of totalitarianism. The citizen's highest hope finally becomes to be secure and left alone.  (his conclusion is silly and hopeless, sad to say–ed) www.truthdig.com/report/page2/the_corporate_state_wins_again_20110425/
The Fellas at Gitmo? Too often, Not Guilty of Anything: In at least 44 cases, U.S. military intelligence officials concluded that detainees had no connection to militant activity at all, a McClatchy examination of the assessments, which cover both former and current detainees, found. The number might be even higher, but couldn't be determined from the information in some assessments, which often were just one or two pages long for Afghans who were released in 2002 and 2003.
Still, it's clear from the U.S. military's own assessments that beyond a core of senior Taliban and extremist commanders, the Afghans were in large part a jumble of conscripts, insurgents, criminals and, at times, innocent bystanders.  http://www.mcclatchydc.com/2011/04/26/112854/guantanamo-secret-files-show-us.html

Mexico's Tragedy: At the largest mass grave site ever found in Mexico, where 177 bodies have been pulled from deep pits, authorities have recovered few bullet casings and little evidence that the dead were killed with a gun.
Instead, most died of blunt force trauma to the head, and a sledge hammer found at the crime scene is believed to have been used in the executions, according to Mexican investigators and state officials….More than 35,000 people have been killed, and thousands more have simply disappeared, since Calderon sent the military to battle Mexican organized crime with $1.6 billion in U.S. support. U.S. officials in Mexico worry that criminal gangs are taking over sections of the vital border region not by overwhelming firepower but sheer terror. www.washingtonpost.com/world/mass-graves-in-mexico-reveal-new-levels-of-savagery/2011/04/23/AFPoasbE_story.html?hpid=z4
Magical Mystery Tour
Update on the World Pedophile Army: DUBLIN, IRELAND — As Ireland prepares for yet another damning government report on the Catholic church's handling of the sexual abuse crisis, this one focused on the rural southern diocese of Cloyne, anger in this once almost homogenously Catholic nation continues to fuel calls for fairly sweeping reform….According to accounts in the Irish media, the report examines charges against 19 priests in Cloyne, at least some of whom continued in ministry despite accusations of abuse. Ireland's High Court ruled in early April that the report could be published, with the exception of a chapter dealing with the case of a retired priest from Cloyne currently facing a criminal trial. ncronline.org/news/accountability/ferment-ireland-new-report-sex-abuse-looms
A conference on the sexual abuse crisis sponsored by the Jesuit-run Milltown Institute in Dublin in early April, for example, heard proposals for revisions to Catholic theology of sexuality and the priesthood, democratizing authority structures in the church, and broader cooperation with civil authorities.
One speaker warned that without such reform, the Catholic church risks "moral bankruptcy."
Public outrage could be glimpsed just outside the gates of the conference site, where a small knot of abuse survivors unfurled a banner denouncing the Catholic church for fielding a "worldwide pedophile army."
Best Thing in History of the World
Yossarian: Those bastards are trying to kill me.
1st Lt. Milo Minderbinder: No one is trying to kill you sweetheart. Now eat your dessert like a good boy.
Yossarian: Oh yeah? Then why are they shooting at me Milo?
Dobbs: They're shooting at everyone Yossarian.
Yossarian: And what difference does that make?
Dobbs: Look Yossarian, suppose, I mean just suppose everyone thought the same way you do.
Yossarian: Then I'd be a damn fool to think any different.
Runner-up: World Improves: Orlando Bosh, fascist, Exits:
Mr. Bosch and a fellow anti-Castro militant, Luis Posada Carriles, were accused in connection with a 1976 bombing that killed all 73 people aboard a flight from Venezuela to Cuba.
The Venezuelan authorities arrested Mr. Bosch and held him for 11 years. But they twice failed to convict him and finally freed him to return to the United States. The federal government then held Mr. Bosch for three years in a Miami jail as an "undesirable alien" and released a report linking him to right-wing terrorist groups responsible for 50 bombings in Miami, New York and Latin America.
Mr. Posada, the other man accused in the airplane bombing, was awaiting a retrial after being acquittal by a military court when he escaped from a Venezuela prison. He was recently acquitted on charges of lying to United States immigration officials about his past.
Federal lawyers told a judge in 1990 that they had tried to deport Mr. Bosch to 31 countries, but all refused. Cuba wanted to try him, but the United States government refused its request that he be returned to the island…"Orlando Bosch lived a life of unrepentant terrorist violence," said Peter Kornbluh, director of the Cuban Documentation Project at the independent National Security Archives, which has declassified intelligence documents about the bombing. "The verdict of history, rendered by formerly secret C.I.A. and F.B.I. intelligence reports, and court records is that he was a mass murderer masquerading as a freedom fighter." www.nytimes.com/2011/04/28/us/28bosch.html?_r=1&emc=tnt&tntemail1=y
Third Runner Up! April 29/30, 1945 Hitler suicides,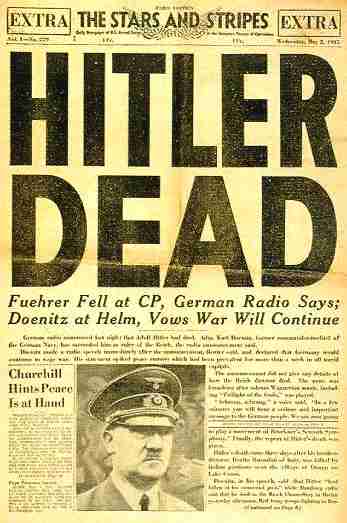 April 29,  1975, Vietnam Wins!,
April 29, 1992, LA Rebellion!
Worst Thing in History of the World
12 Year Old Girl Pleads out to Armed Robbery: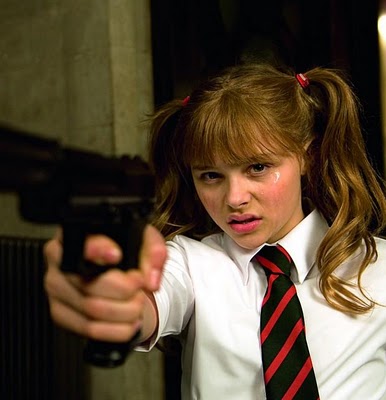 A 12-year-old girl pleaded guilty today to attempting to rob a Highland Township market at gunpoint.  The girl, who is charged as a juvenile, made the plea during a pretrial hearing before Oakland County Circuit Judge Mary Ellen Brennan.She was wrestled to the floor of the Country Lake Food Center on North Milford Road about 10 p.m. April 15. She told Brennan that she entered the store, pulled a handgun on employees and demanded money.
The store owner and employees overpowered the girl, who was dressed in dark clothing and wore a bandana like a mask across her face. She was disarmed of a fully-loaded, semi-automatic 9-mm Smith & Wesson handgun with one round in the chamber…. The girl has told Miller she was trying to get money to give to her mother to pay on the mortgage on a house where they and an older sister all live together. detnews.com/article/20110426/METRO02/104260420/Girl–12–pleads-guilty-to-armed-robbery-of-food-market