Friday, January 28th, 2011
We Say Fight Back!
With these actions, the striking students hope to replicate the civil disobedience that helped successfully remove the US Navy & its bombing operations from the island of Vieques. The renewed UPR student strike against:
the crippling $800 tuition hike – it would force out over 10,000 poor students,
the dismantling and privatization of the university system,  the govt police illegal violation of the University's autonomy the autocratic, intransigent and corrupt administration continues as the students step up their militant tactics…
www.youtube.com/watch?v=kNDfkoIv9rs
Press TV (see embedded video) General Strike in Tunisia: Another day in Tunis, another set of protests. The official Tunisian trade union has about a half a million members, just under five per cent of the country's population. The organisation had been controlled by the Government of the former President, Zine Ben Ali. Now, its members are free of those shackles and have joined the massive chorus demanding the resignation of Prime Minister Mohammed Ghannouchi and other Ministers who served under Ben Ali's party, the Rally for Constitutional Democracy. And they plan a general strike for Saturday which could cripple the country's transport and other public services the hardest.  http://www.presstv.ir/detail/161324.html
AL JAZEERA VIDEO OF Masses TORCHING COP VEHICLE AND PARTY HQ: www.youtube.com/user/aljazeeraenglish?blend=1&ob=4
Stocks Drop Worldwide as Uprisings Spread vs US Puppets: Stocks worldwide plunged the most since November, crude oil posted the biggest jump since 2009 and the dollar rose versus the euro after protesters posed the biggest challenge to Egyptian President Hosni Mubarak's 30-year rule. Egypt's dollar bonds sank, pushing yields to a record. www.bloomberg.com/news/2011-01-28/asian-stocks-fall-for-first-time-in-five-days-on-japan-outlook-oil-slides.html
Little Red Schoolhouse:
Liberal Fave ACLU Seeks To Kill Tenure while UTLA Diddles: In a case that pits the constitutional rights of students against the job protections of teachers, a Los Angeles County Superior Court judge approved a groundbreaking settlement Friday that limits the effect of layoffs on the district's most vulnerable students.
Up to 45 Los Angeles Unified School District campuses will be shielded from teacher layoffs altogether, Judge William F. Highberger ordered Friday, and layoffs in the district's other 750 schools must be spread more equitably. That could lead some experienced teachers to lose their jobs.
The decision comes amid deep education cuts and a debate over teacher tenure rules, which are being challenged across the country. www.latimes.com/news/local/la-me-lausd-aclu-20110122,0,3445691.story?track=rss&utm_source=feedburner&utm_medium=feed&utm_campaign=Feed%3A+latimes%2Fmostviewed+%28L.A.+Times+-+Most+Viewed+Stories%29
UC "Regents" (sic) Payoff Rich Bosses, Raise Tuition, Cut Worker Pay: As they wrapped up their meeting in San Diego, the regents also awarded controversial, 10% pay raises to three financial managers in the UC president's office whose salaries after the increases will range from $216,370 to $247,500. Officials defended the one-time raises as a way to save money in the long run; chief risk officer Grace Crickette; Dan Sampson, assistant vice president for financial services and controls; and Sandra Kim, executive director of capital markets finance, had contracts that called for annual bonuses even while UC was eliminating such bonus plans. Their contracts were renegoiated for the one-time raise with no bonuses or future raises planned, according to Peter J. Taylor, UC's executive vice president and chief financial officer latimesblogs.latimes.com/lanow/2011/01/uc-urges-admissions-change-and-approves-controversial-pay-hikes.html
"The Talk" (Nasty!) Sucks Up and Drools Over $100 Mil To TFA:
www.youtube.com/watch?v=AdM8q99o81U
School Making Kids Nuts: This year's class of U.S. college freshmen is reporting record low levels of emotional health, with more students saying they frequently felt overwhelmed by work as high school seniors, according to an annual survey being released today. ..Overall, emotional well-being was at the lowest level since the question was first asked in 1985, when 63.6 percent reported feeling above average, the study said. www.detnews.com/article/20110127/LIFESTYLE03/101270379/1026/SCHOOLS/College-freshmen-report-'alarming'-new-lows-for-emotional-health
Will Class War and Racism Kill Memphis Schools? "It's the city-county split that has to do with race and class," said Mike Carpenter, a Republican county commissioner who reluctantly supports the charter surrender, though with concerns about the transition.
Eighty-seven percent of Memphis students are eligible for free or reduced lunch, compared with 37 percent of suburban students. Of the children in Shelby County living in poverty, 9 out of 10 are within the city limits.
While nearly half the students in suburban schools are minorities, the county school board is entirely white, something that would certainly change with countywide elections. www.nytimes.com/2011/01/28/us/28memphis.html?pagewanted=2&_r=1
The International Economic War of the Rich on the Poor:
Banksters, on the Dole, Dole out Bonuses: Goldman Sachs, Morgan Stanley and other Wall Street giants that played roles in the subprime mortgage debacle are reporting huge profits and awarding hefty bonuses again even as the government remains on the hook for tens of billions of dollars of their debt.
Banking behemoths are among the scores of lenders and insurers that floated as much as $345.8 billion in federally guaranteed bonds under a program that's widely credited with helping to keep money flowing at the height of the financial crisis, when businesses had nowhere to turn for capital.
Now, with the crisis in the rearview mirror, banks that escaped tough federal pay restrictions by retiring more than $200 billion in direct loans from the Treasury Department are still benefiting from the Federal Deposit Insurance Corp.'s less-conspicuous debt guarantee program, which has no such strings attached.  http://www.mcclatchydc.com/2011/01/24/107342/wall-street-firms-earn-high-profits.html
Among the Banksters, John Paulson Stole Best: $5 Billion 2010.
John Paulson, whose Paulson & Co. hedge fund made $15 billion betting against subprime mortgages in 2007, earned about $5 billion last year, according to a person with knowledge of the firm.  http://www.bloomberg.com/news/2011-01-28/john-paulson-said-to-have-earned-5-billion-in-2010-as-hedge-funds-gained.html
But Goldman Sachs Boss Did OK: Goldman Sachs Group Inc. gave Chairman and Chief Executive Officer Lloyd Blankfein a $12.6 million stock bonus for 2010, an increase from $9 million in restricted stock a year earlier. www.bloomberg.com/news/2011-01-28/goldman-sachs-s-blankfein-gets-12-6-million-2010-stock-bonus.html
Banksters In Davos: Happy Days Here Again and Party On!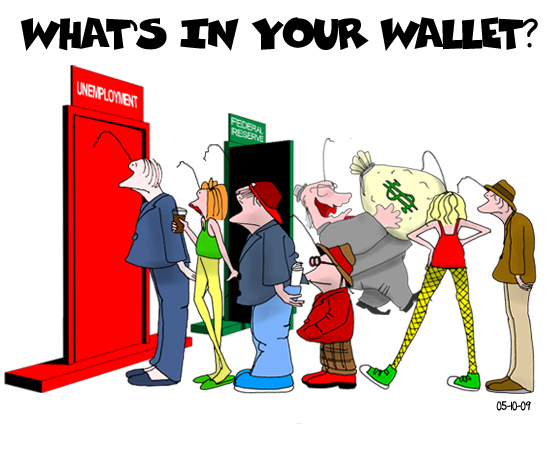 That means banks will be spending on parties. JPMorgan upgraded its cocktail reception to the Kirchner Museum from last year's event at the Tonic Piano Bar at Hotel Europe Davos. Bank of America's Moynihan and the firm's other top executives will meet clients for drinks on Jan. 27 at the Steigenberger Grandhotel Belvedere — the same night Morgan Stanley's Mack is hosting a private dinner at restaurant Gasthaus in den Islen. Standard Chartered Plc and Deutsche Bank AG are both hosting events at the Belvedere the following night. www.bloomberg.com/news/2011-01-24/wall-street-partying-in-davos-as-bank-ceos-overcome-angst-after-crisis.html
Boeing just laid off 1000 workers in Southern California, according to the Orange County Register.
The move comes just a day after Boeing agreed to a $19 billion deal with China to produce 200 airplanes for the country. www.businessinsider.com/boeing-layoffs-orange-county-2011-1
YOU Pay Fannie/Freddie Grifters' Legal Bills: Since the government took over Fannie Mae and Freddie Mac, taxpayers have spent more than $160 million defending the mortgage finance companies and their former top executives in civil lawsuits accusing them of fraud. The cost was a closely guarded secret until last week, when the companies and their regulator produced an accounting at the request of Congress. ..http://www.nytimes.com/2011/01/24/business/24fees.html
While Obamagogue Lies About Egypt, Joe Biden Steps Up: Froths: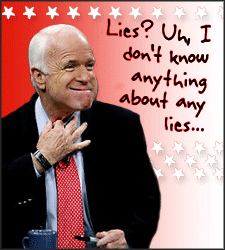 Asked if he would characterize Mubarak as a dictator Biden responded: "Mubarak has been an ally of ours in a number of things. And he's been very responsible on, relative to geopolitical interest in the region, the Middle East peace efforts; the actions Egypt has taken relative to normalizing relationship with – with Israel. … I would not refer to him as a dictator."
He also appeared to make one of the famous Biden gaffes, in comments that could be interpreted as questioning the legitimacy of protesters' demands. Monitor Cairo correspondent Kristen Chick, other reporters in the country, and activists have generally characterized the main calls of demonstrators as focused on freedom, democracy, an end to police torture, and a more committed government effort to address the poverty that aflicts millions of Egyptians.
Biden urged non-violence from both protesters and the government and said: "We're encouraging the protesters to – as they assemble, do it peacefully. And we're encouraging the government to act responsibly and – and to try to engage in a discussion as to what the legitimate claims being made are, if they are, and try to work them out." He also said: "I think that what we should continue to do is to encourage reasonable… accommodation and discussion to try to resolve peacefully and amicably the concerns and claims made by those who have taken to the street. And those that are legitimate should be responded to because the economic well-being and the stability of Egypt rests upon that middle class buying into the future of Egypt."
Egypt's protesters, if they're paying attention to Biden at all, will certainly be wondering which of their demands thus far have been illegitimate www.csmonitor.com/World/Backchannels/2011/0127/Joe-Biden-says-Egypt-s-Mubarak-no-dictator-he-shouldn-t-step-down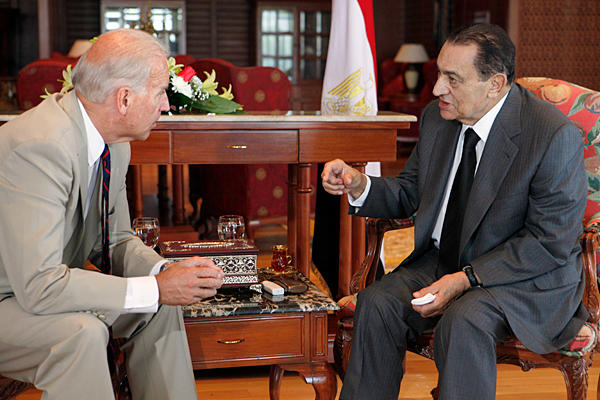 All You Need to Know about the Vapid State of the Union Speech: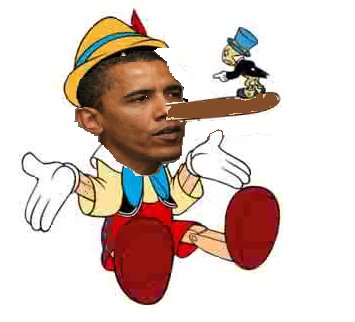 The Perpetual International War of the Rich on the Poor:
Troop Withdrawal? Lies: As the US war in Afghanistan spreads toward Pakistan and the strategy drifts to Counter Terrorism (CT), there is no deescalation in sight. In fact, it is increasingly clear that the White House has little intention to significantly draw down troops in July of this year, as promised in President Obama's West Point speech.
Approximately 36,000 troops will be deployed to Afghanistan in 2011; 28,900 -80%- of those will deploy before July-the first month of President Obama's promised transition and draw down phases. The deployments are part of the regular troop rotations, but what might this mean for the July 2011 draw down? Here is a list of deployments: ofpeaceandpolitics.wordpress.com/2011/01/20/34600-troops-set-to-deploy-in-2011-permanent-war-on-the-horizon/
Germany extends Afghan Troops to 2014 and Beyond: The new strategy sees for the troop pullout to begin by the end of 2011, "if the security situation allows," and to be complete by the end of 2014.  http://www.dw-world.de/dw/article/0,,14800922,00.html
Spy Versus Spy:
What of the CIA in Egypt? The ghost of the 1979 Iranian revolution is very much on the minds of veteran intelligence officials as Egypt explodes in street protests.
Most historians agree that the CIA was largely in the dark when anti-American students, radical Islamists and mullahs ignited street protests in Tehran because the U.S.-backed shah had forbidden the CIA to have contact with opposition groups.
The CIA can't let that happen again in Egypt, intelligence veterans say — and it probably isn't.
Former CIA director R. James Woolsey says agency officials' main mission in Egypt today is "to make sure that they are getting information from all factions where they don't already have relationships and that they are not making the same mistake they did under the shah — talking only to regime-approved people."
"Hopefully," echoes Jeffrey White, a former chief of the Defense Intelligence Agency's Middle East intelligence division, "the CIA has contacts within the opposition or else is working to make them."…
good amount of time on the streets trying to gauge the public mood and [assess] the chances of any more dominoes," said Scheuer, who has just authored a new biography of Osama Bin Laden.
"For myself, I hope that each [CIA chief of station] and/or the ambassador are writing commentaries for Washington to disabuse them of the idea that any of this unrest is going to lead to secular democracies in the region. We are either going to get either more ruthless dictatorships or–if they fall–a year or two of chaotic governments with patinas of democracy until the Islamists take over," Scheuer said. voices.washingtonpost.com/spy-talk/2011/01/what_should_cia_do_in_egypt.html#more
Dewey Claridge Defends the Empire: "Tough if You Don't Like it."
work in the 1990s on a plan to insert Special Operations troops in Iraq to oust Saddam Hussein, Mr. Clarridge has been an unflinching cheerleader for American intervention overseas.
Typical of his pugnacious style are his comments, provided in a 2008 interview for a documentary now on YouTube, defending many of the C.I.A.'s most notorious operations, including undermining the Chilean president Salvador Allende, before a coup ousted him 1973.
"Sometimes, unfortunately, things have to be changed in a rather ugly way," said Mr. Clarridge, his New England accent becoming more pronounced the angrier he became. "We'll intervene whenever we decide it's in our national security interests to intervene." www.nytimes.com/2011/01/23/world/23clarridge.html?_r=1&hp
The Fake Afghan Youth Video:
NYT: Naughty Naughty on the CIA for the Torture Tapes! Their destruction was seen as so egregious that the Bush administration felt compelled to order a special investigation when it was disclosed.
In November, the special prosecutor handling that investigation, John Durham, decided against bringing criminal charges against any C.I.A. official. No details of his decision were provided, leaving it unclear why those involved were not charged with any crime. www.nytimes.com/2011/01/26/opinion/26wed3.html?_r=1&emc=tnt&tntemail1=y
Magical Mystery Tour:
Sy Hersh: The Military is Full of Militant Mystics: the notion that U.S. military forces are directed and dominated by Christian fundamentalist "crusaders" bent on changing "mosques into cathedrals."
According to an account of the speech in Foreign Policy magazine, Hersh alleged that Gen. Stanley A. McChrystal, the retired head of the Pentagon's Joint Special Operations Command and briefly the top commander of U.S. forces in Afghanistan, was among several senior officers who are members or supporters of exclusive Roman Catholic organizations such as Opus Dei and the Knights of Malta.  http://www.washingtonpost.com/wp-dyn/content/article/2011/01/20/AR2011012005783.html
Bishop Evicts Jesus at Xmas: The National Catholic Reporter newspaper put it best: "Just days before Christians celebrated Christmas, Jesus got evicted."Yet the person giving Jesus the heave-ho in this case was not a Bethlehem innkeeper. Nor was it an overzealous mayor angering conservatives by pulling down Christmas decorations. Rather, it was a prominent bishop, Thomas Olmsted, stripping St. Joseph's Hospital and Medical Center in Phoenix of its affiliation with the Roman Catholic diocese.
The hospital's offense? It had terminated a pregnancy to save the life of the mother. The hospital says the 27-year-old woman, a mother of four children, would almost certainly have died otherwise.
Bishop Olmsted initially excommunicated a nun, Sister Margaret McBride, who had been on the hospital's ethics committee and had approved of the decision. That seems to have been a failed attempt to bully the hospital into submission, but it refused to cave and continues to employ Sister Margaret. Now the bishop, in effect, is excommunicating the entire hospital — all because it saved a woman's life. www.nytimes.com/2011/01/27/opinion/27kristof.html?_r=1&ref=opinion
Solidarity Forever
When the NYTimes Loves Your Union Boss, Watch your Booty: The unions and state legislatures also need to press forward on developing evaluation systems that take student performance into account and that allow school systems to reward excellent teaching while steering ineffective teachers out of the field.
Ms. Randi Weingarten has shown strong leadership in this area, and is well ahead of the National Education Association, the nation's largest teachers' union. But many members of her union are resistant to the idea of accountability systems, which they say can be far too easily manipulated.
The states are already charging ahead in this area. If the unions want to have input, they need to quickly come up with a legitimate proposal of their own.
www.nytimes.com/2011/01/24/opinion/24mon3.html?emc=tnt&tntemail1=y
Nepal's Maoists Give up the Guerrilla Part: The United States on Saturday welcomed a move by Nepal's Maoists relinquishing control of their People's Liberation Army, calling it a key step in the peace process in the Asian nation.
"A salute to Nepal for transferring command of Maoist forces to a special committee," US State Department spokesman Philip Crowley said in a message on the micro-blogging site Twitter. "This is a major step in the Nepalese peace process."http://www.google.com/hostednews/afp/article/ALeqM5htNu0nKKVz9tGbl11Ye8qSBh3Lvw?docId=CNG.7ffd4f2e62ccb3576e8e09bd39028670.10d1
Vote Fraud In Detroit Teacher Fed Deepens City Tragedy: It's the dirtiest of deals. As a partisan of neither side, and critic of both, there is no question in my mind that an unjust count, a farcical ballot reckoning, was made in the Detroit Federation of Teachers' officer elections. The uncounted votes and the questionable handling of votes by Johnson supporters in a number of schools all lead to the conclusion now being drawn by Conn's supporters and many others. www.substancenews.net/articles.php?page=1951&section=Article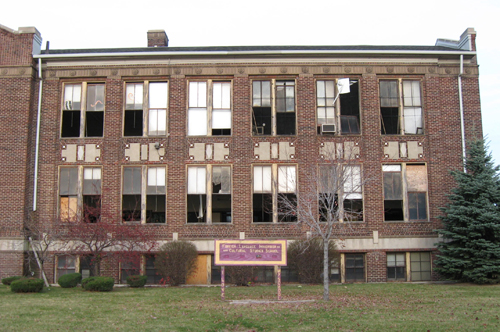 Best Thing in the History of the World:
WooHoo! Todd! It's Shailey! SARAH PALIN's husband TODD is caught up in a sleazy sex scandal, The ENQUIRER has learned! Political bloggers are digging into incredible claims that the "First Dude" – father of the couple's five children – cheated on his wife with a female massage therapist who was busted for prostitution!
The scandal not only has the potential to sabotage Palin's possible 2012 White House bid, but also threatens to destroy her marriage, sources say. www.nationalenquirer.com/todd_palin_sex_scandal_prostitute_shailey_tripp_exclusive/celebrity/70033
Gil Meche is Not A Mercenary the case of Gil Meche is rare for an entirely different reason. Meche, a 32-year-old right-handed pitcher, had a contract that called for a $12 million salary in 2011. Yet he will not report to Surprise, Ariz., with the rest of the Kansas City Royals for spring training next month. He will not have surgery to repair his chronically aching right shoulder. He will not pitch in relief, which involves a lighter workload.
Meche retired last week, which means he will not be paid at all. www.nytimes.com/2011/01/27/sports/baseball/27meche.html?src=me&ref=homepage
Real Best Thing in History of the World: Yosemite
So Long Jack:
And So Long Charlie (and thanks Michael):