Saturday, August 28th, 2010
Reminder: Nominations for the Rouge Forum Steering Committee go to Community Coordinator Adam Renner at adamrenner70@gmail.com
and don't forget to Educate/Agitate/Occupy/Strike on October Seventh!

Little Red Schoolhouse: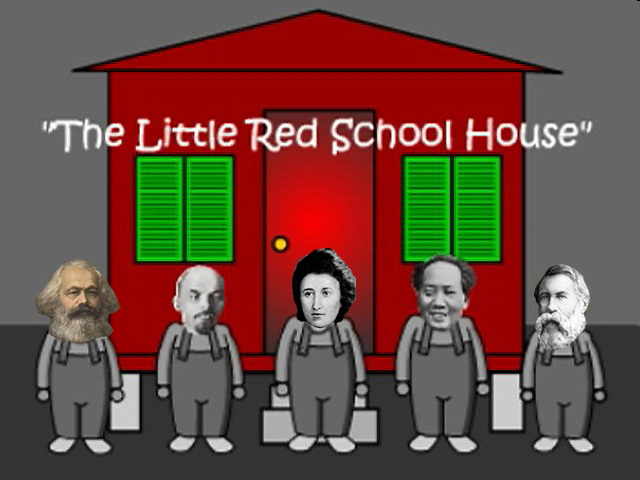 Alfie on Assessments, Goals, and Big Tests: What is its basic conception of assessment? To get a sense of how well things are going and where help is needed, we ought to focus on the actual learning that students do over a period of time—ideally, deep learning that consists of more than practicing skills and memorizing facts. If you agree, then you'd be very skeptical about a program that relies on discrete, contrived, testlike assessments. You'd object to any procedure that seems mechanical, in which standardized protocols like rubrics supplant teachers' professional judgments based on personal interaction with their students. And the only thing worse than "benchmark" tests (tests in between the tests) would be computerized monitoring tools, which the reading expert Richard Allington has succinctly characterized as "idiotic."
www.edweek.org/ew/articles/2010/08/25/01kohn_ep.h30.html?tkn=WMVFLa0LfemilvpFh/WxiJkx+P2bTGNrKTAv&cmp=clp-edweek


The Bottomless Pit of Evidence vs High-Stakes Tests (does evidence matter?): Children perform best in exams when teachers are not overly concerned about their test results, according to research published today. Pupils show greater motivation, are better behaved and are more likely to be independent and strategic thinkers when teachers are not obsessed by grades, the study by the Institute of Education found. www.guardian.co.uk/education/2010/aug/13/exam-test-results-teaching-style
Krashen on VAT: Value-added evaluations of teachers assume that higher test scores are always the result of teaching. Not so. Test scores are influenced by other factors.We can generate higher scores by teaching "test preparation" strategies for getting higher scores without students learning anything. We can generate higher scores by testing selectively, making sure that low scorers are not in school the day of the test. And of course we can generate higher scores by direct cheating, sharing information about specific test questions with students.Teachers who prepare students for higher scores on tests of specific procedures and facts are not teaching; they are simply drilling students with information that is often soon forgotten. Moreover, research shows that value-added evaluations are not stable year to year for individual teachers, and that different reading tests will give you different value-added scores for the same teacher. If The Times is serious about helping children, don't bash teachers, address poverty. American children from high-income families do very well on international tests, but our children of poverty do much worse, (More at:)
www.latimes.com/news/opinion/commentary/la-oe-miller-value-added-scores-20100822,0,6697165,full.story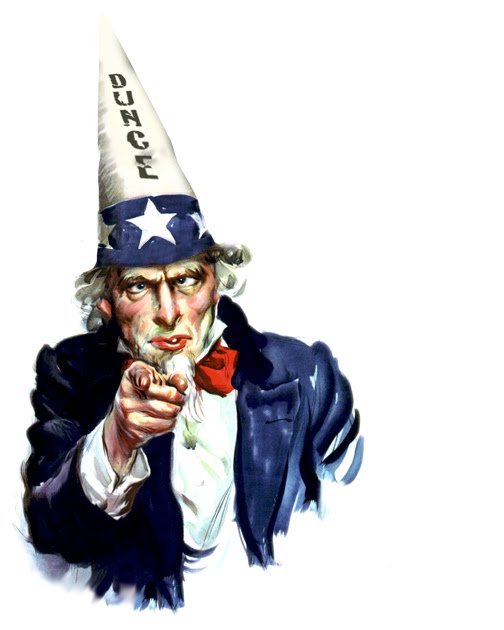 The One-Sided Truth About Value Added Teaching: From the LATimes owner's perspective, they tell the truth on behalf of important sections of the ruling class, and occasionally those sections fight it out both on the editorial pages and in the rest of the paper too. Within that context of what is really their truth, the value added research "works," in that it sees school workers (who have always been workers and have been professionals almost only when bosses want educators to make sacrifices) as people whose minds must be stripped; their minds and creativity replaced with the minds of managers as in the common (bourgeoisie) core standards, in other regulated curricula, in high-stakes exams (production quotas), and who must be won to this alienation as a necessity for, on one hand, the chance to keep a job, and on the other hand, for the good of the nation's kids (future workers and warriors)… www.susanohanian.org/outrage_fetch.php?id=736
The Lines of Influence in Education Reform (check the link to the draft/chart): Another example is the AFT, the American Federation of Teachers, where Bill Gates gave AFT $3.4M for "teacher quality initiatives"
and $217, 200 for AFT conference expenses. See: Did Bill Gates Buy His Podium at the AFT Convention? Sometimes a breakdown of the numbers provides a more clear picture of the power and influence of money. Then there is money "with stipulations" that the Gates Foundation provided to NPR. The purpose of that money is "to support coverage of education issues on NPR programs, including the Morning Edition and All Things Considered". The amount provided was $750,000. I don't feel comfortable with that on many levels.
seattleducation2010.wordpress.com/2010/08/23/the-lines-of-influence-in-education-reform/
UC Boss Lives Like Czar (Flees Lease): Mr. Yudof, 65, moved with his wife into a 10,000-square-foot, four-story house with 16 rooms, 8 bathrooms and panoramic views. He said he needed the house, which rented for $13,365 a month by the end of the lease and was paid for by U.C., to fulfill his obligation to host functions for staff members, donors and visiting dignitaries.
Mr. Yudof held 23 such functions over a two-year period, according to the university. He also ordered a list of improvements and repairs — including air conditioning and 12 phones — that drove up costs and, according to staff members, tied up university officials in meetings and lengthy negotiations on issues ranging from water bills to gopher eradication.
After the Yudofs vacated the property at the end of June, Brennan Mulligan, the landlord, informed university officials that he intended to keep the U.C.'s $32,100 security deposit. Mr. Mulligan requested an additional $45,000 to cover the repairs for hundreds of holes left from hanging art, a scratched marble bathtub, a broken $2,000 Sivoia window shade and other claims.
www.nytimes.com/2010/08/22/education/22bcyudof.html?adxnnl=1&ref=education&adxnnlx=1282521676-EMh/gb5VjrRcgJ56yFGlMQ

WSU's Tragic Detroit Trajectory–Falls to 4th Tier, then This
: Wayne State University is failing its African-American students, graduating fewer than one in 10 while success for their white counterparts is four times higher, according to a report issued this month.
The graduation gap between white and black students at WSU is the worst in the nation among public universities, according to a report by the Washington, D.C.-based Education Trust.
www.detnews.com/article/20100823/SCHOOLS/8230327/1026/schools/Black-white-graduation-gap-at-WSU-worst-in-U.S.
After Painting School Doors Blue (closing 40, laying off hundreds of teachers) Detroit PS sends 62 page Homework Packages to Students 2 Weeks Before School Opens but 2000 teachers and Dozens of Principals Have No Assignments: Detroit elementary and middle-school students don't resume classes for two weeks, but they already have homework. Detroit Public Schools announced Monday it will mail 62-page packets of homework this week to 28,650 students in grades three through eight. The packets, which must be finished and turned in the first day of classes, focus on areas in which DPS students have tested poorly.
The initiative is the first time DPS students have been given homework before the start of school, said DPS spokeswoman Kisha Verdusco.
www.detnews.com/article/20100824/SCHOOLS/8240364/1026/DPS-to-mail-kids-homework-packets-due-first-day-of-class
Detroit Foundations Release List of Worst Schools in Detroit (August 25):
The first-ever ranking of the city's public, charter and private schools is being released today in an effort to help parents choose good schools and pressure failing schools to shut down…
listing of schools in the city is produced by Excellent Schools Detroit, a broad coalition that includes Detroit Public Schools, charter school leaders and several foundations. The list is divided in three categories — elementary, middle and high schools — and the schools are ranked based on test scores and other data averaged over a three-year period.
www.detnews.com/article/20100825/SCHOOLS/8250398/Report-card-ranks-best-and-worst-Detroit-schools
What if There Was a Parade for Schools and Only Fools and Crooks Came? (Cosby pops up waiving his bogus doctorate): Waving from the final float were Mayor Dave Bing, activist Rev. Jesse Jackson, comedian and activist Bill Cosby, and Robert Bobb, the district's emergency financial manager under whose watch the parade was launched last year…The crowd was fairly thin www.freep.com/article/20100826/NEWS01/100826057/1319/Bands-floats-cheers-set-stage-for-DPS-school-year
California–No School Funds for September: California will delay paying $2.9 billion of subsidies to schools and counties in September, a month earlier than projected, to save cash amid an impasse that has left the state without a budget for 54 days. www.businessweek.com/news/2010-08-23/california-defers-2-9-billion-for-schools-counties.html
RaTT Saps: The department chose nine states – Florida, Georgia, Hawaii, Massachusetts, Maryland, New York, North Carolina, Ohio and Rhode Island – and the District of Columbia for the grants (which means that teachers in the "winner states" will suffer, but so will education workers in the "sucker states" which entered the shell game, and lost–States that did not apply are: Alaska, Idaho, Indiana, Kansas, Minnesota, North Dakota, Oregon, South Dakota, Texas, Vermont, Virginia, West Virginia and Wyoming. Delaware and Tennessee, as Round 1 winners, were not eligible to apply). USE RATT MAP
Obamagogue's Errand Boy, Duncan, Wants More Data For Merit Pay and Firings: U.S. Education Secretary Arne Duncan will call for all states and school districts to make public whether their instructors are doing enough to raise students' test scores and to share other school-level information with parents, according to a text of a speech he is scheduled to make Wednesday. www.latimes.com/news/local/la-me-ed-grants-20100825,0,1448546.story
SoCal Bans Literature With Help of Teachers and Profs: "The Old Man and the Sea," "The House on Mango Street," and "The Great Gatsby" are so last century when it comes to high school English classes in Chula Vista and National City. Once literature-based, English classes throughout the Sweetwater Union High School District — and elsewhere in California — have been revamped in an attempt to better prepare students for college and the real world.
That means reading lists once dominated by the classics now consist of newspaper editorials, historic documents, advertisements and some nonfiction. Assignments no longer dwell on the symbolism in a poem or focus on an entire novel. Instead, they emphasize expository, analytical and argumentative writing.
Developed by professors from the California State University system with help from high school teachers, the new "rhetorical approach" to English was designed to curb the growing number of high school graduates who need remedial instruction in college…the district saw a jump in scores on statewide English tests. www.signonsandiego.com/news/2010/aug/23/literary-classics-shelved-in-retooled-english/
Vita For Professor McClish rhetoric.sdsu.edu/docs/cv/mcclish_cv.pdf
Secrets of the Wag-the-Dog CSU Foundations Begin to Leak: California State University officials are concerned that they have erroneously mixed public and private funds in accounting for the foundations that support the system's 23 campuses, according to a report the California Faculty Association is releasing today. www.sacbee.com/2010/08/25/2980607/gfdhgjkdfhgjkdfhf.html
Perpetual War Front
COUNTERTERRORISM MAP NY TIMES AUGUST 14th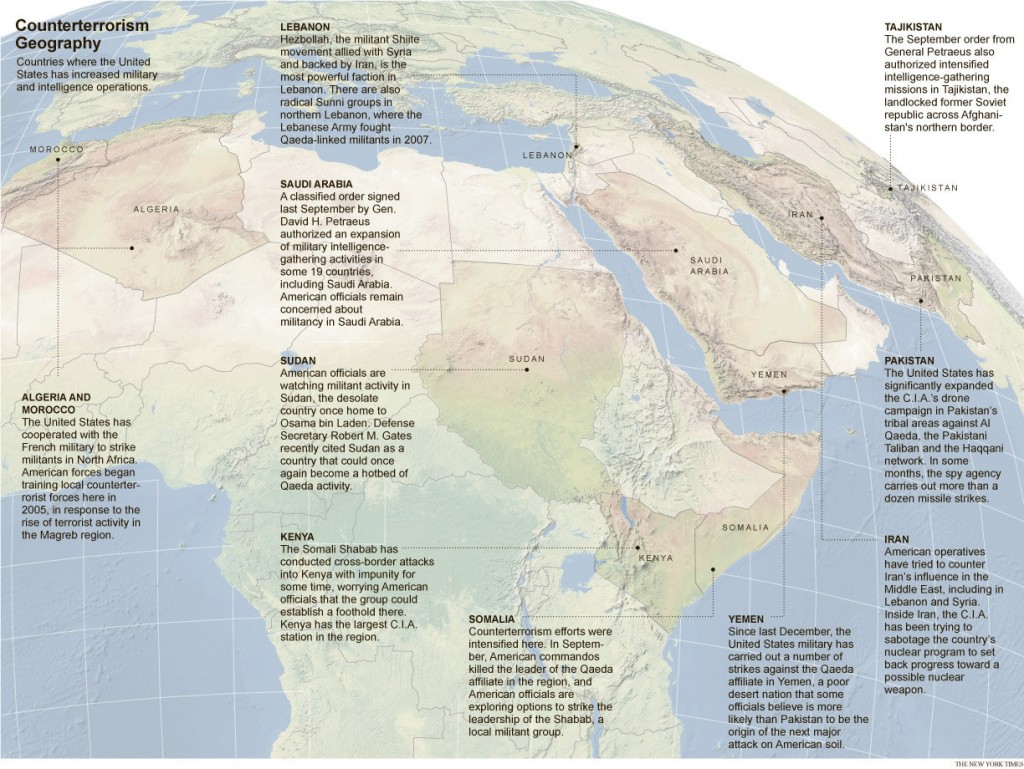 Stratfor on the Fake Withdrawal from Iraq: The United States invaded Iraq in 2003 with three goals: The first was the destruction of the Iraqi army, the second was the destruction of the Baathist regime and the third was the replacement of that regime with a stable, pro-American government in Baghdad. The first two goals were achieved within weeks. Seven years later, however, Iraq still does not yet have a stable government, let alone a pro-American government. The lack of that government is what puts the current strategy in jeopardy…Given all that has been said about the success of the Petraeus strategy, it must be observed that while it broke the cycle of violence and carved out a fragile stability in Iraq, it has not achieved, nor can it alone achieve, the political solution that would end the war. Nor has it precluded a return of violence at some point. The Petraeus strategy has not solved the fundamental reality that has always been the shadow over Iraq: Iran. But that was beyond Petraeus' task and, for now, beyond American capabilities. That is why the Iranians can afford to be so confident. "The U.S. Withdrawal and Limited Options in Iraq is republished with permission of STRATFOR. www.stratfor.com/weekly/20100816_us_withdrawal_and_limited_options_iraq?utm_source=GWeekly&utm_medium=email&utm_campaign=100817&utm_content=readmore
Oops. There Go Those Iraq Bombs Again: Insurgents unleashed a wave of coordinated attacks across Iraq on Wednesday in a demonstration of their ability to strike at will, offering their counterpoint to American aspirations of bringing the war in Iraq "to a responsible end"….It is remarkable the degree to which the Aug. 31 date has gone unnoticed among Iraqis; many believe the American military will never really leave, despite a deadline of 2011 for its departure. Indeed, a sense of repetition seems to color everything in a summer of discontent, where American assurances of positive "long-term trend lines" meet the disbelief of a population that seems as angry as at any time since the invasion. www.nytimes.com/2010/08/26/world/middleeast/26iraq.html?hp
While Obamagogue Vacates, He Restores the NeoCons to Sell War:
rt.com/Top_News/2010-08-27/neocons-resurfacing-obama-administration.html#
2926 Vets Apply for Unemployment, Week of 8/14:
www.dol.gov/opa/media/press/eta/ui/current.htm
106,558=Total Homeless USA Vets: www.nchv.org/page.cfm?id=81
There Goes the Economy
"For most of those which were once great are small today, and those which used to be small were great in my own time…Human prosperity never abides long in the same place." Herodotus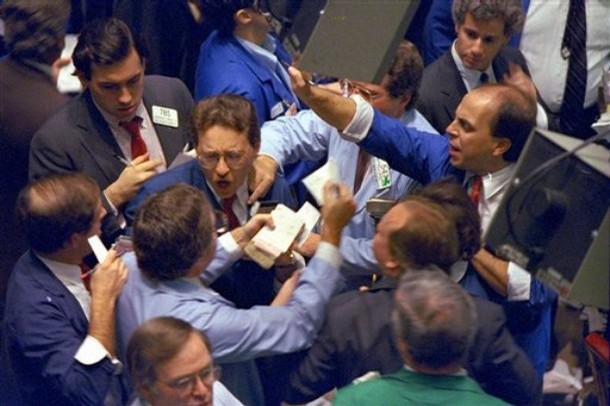 Jump You Fuckers! In Song by Gene: maxkeiser.com/watch/rebel-rouser/jump-you-fuckers/
Petras on Fake Progressives and the Capitalist Crisis: What the current unequal and uneven impact of the capitalist system tells us is that capitalists can overcome crises only by heightening exploitation and rolling back decades of "social gains". The current process of profit recovery, however, is highly precarious because it is based on exploiting current inventories, low interest rates and cutting labor costs (Financial Times August 10, 2010, p 7). It is not based on dynamic new private investments and increased productive capacity. In other words, these are "windfall gains" – not profits derived from increased sales revenues and expanding consumer markets. How could they be – if wages are declining and unemployment/underemployment/and lost labor is over 22%? Clearly, this short-term profit boom, based on political and social advantages and privileged power, is not sustainable. There are limits to the massive layoffs of public employees and production gains from the intensified exploitation of labor … something has to give. One thing is certain: The capitalist system will not fall or be replaced because of its internal rot or "contradictions". www.aljazeerah.info/Opinion%20Editorials/2010/August/19%20o/Crisis,%20What%20Crisis,%20Profits%20Soar%20By%20James%20Petras.htm
Egad! The D-Word is Back: The stock market may be over for now as fear and panic drives small investors out. Big corporations hoard stashes of cash rather then hire workers. The D-Word (depression) is back in play. Foreclosures are up, and the Administration's programs to stop them are down, well below their stated goals, only helping one-sixth of those promised assistance.
And here's a statistic for you: 300,000. That's the number of foreclosure filings every month for the past 17 months. This year, 1.9 million homes will be lost, down from 2 million last year. Is that progress? In July alone, 92, 858 homes were repossessed. www.consortiumnews.com/2010/082310a.html
GM Writes on its Own Shaky Recovery: While GM has made a remarkable turn-around thus far, with hefty profits in the first two quarters of this year, the $64 billion question is whether it can succeed longer term. On that the jury is still out, and the challenges GM faces are spelled out clearly in the S1 filing. Some of the highlights (or lowlights) include the following, which I've selected from the S1 and have grouped under headings for this blog: blogs.birminghampost.net/business/2010/08/a-risky-business-laid-bare-gen.html
Housing Sales Collapse (again): Sales of existing houses plunged by a record 27 percent in July as the effects of a government tax credit waned, showing a lack of jobs threatens to undermine the U.S. economic recovery…The pace of existing home sales is the slowest since comparable records began in 1999. www.bloomberg.com/news/2010-08-24/sales-of-u-s-existing-homes-drop-more-than-estimated-to-3-83-million-rate.html
Video Trailer: Plunder, the Crime of our Time:

Paramour Spends $400,000 on Vacation While The Obamagogue Guts Food Stamps–Teachers Gleeful to Take Bribe to Shut Up?: Just as Michelle Obama returned from her much-criticized luxury vacation to Spain, which cost the U.S. taxpayers an estimated $400,000, her husband cut $11.9 billion from the Food Stamp program, designed to help the poorest Americans. The cut, along with tax increases to businesses is supposed to pay for an aid package to several states, mostly to prevent the layoff of about 160,000 public school teachers and administrators. (Next stop Martha's Vineyard).
www.examiner.com/conservative-in-virginia-beach/as-first-lady-returns-from-luxury-vacation-obama-cuts-food-stamps-to-nation-s-poor
Shedding Jobs and Health Insurance: Researchers issued yet another grim statistic Monday on the toll of the recession: 2 million additional Californians — 85,000 of them in the capital region — lost their health care coverage during the recent economic slide.
www.mcclatchydc.com/2010/08/24/99566/californias-uninsured-rate-hits.html
Emerging Fascism Front:
As A Mass, Multi-tentacled, Popular Movement:
www.youtube.com/watch?v=x5x8gowm61E&feature=related
S. Africa Returning to Apartheid Era Censorship? On Friday, the South African writers Nadine Gordimer, André Brink, Achmat Dangor, John Kani and Njabulo Ndebele added their voices to the protests. "This is the threat of a return to the censorship under apartheid," said Ms. Gordimer, three of whose novels were banned in that era. www.nytimes.com/2010/08/23/world/africa/23safrica.html?ref=world
The Heavens Weep:

Indus River Flood: www.youtube.com/watch?v=kwgFVaP0mG0
Pakistan Drowning in Neglect: there is at least one other way of looking at the country revealed by this natural disaster. This is a place where peasants drown in rice fields they don't own, where mud-and-brick villages are submerged to save slightly less expendable towns, and where dying villages stand next to airbases housing the most sophisticated fighter jets in the world. Such a country is owed more than just aid, it is owed nothing less than reparations from all those who preside over its soil. www.nytimes.com/2010/08/26/opinion/26sethi.html?pagewanted=1&_r=1&sq=pakistan&st=Search&scp=2
Jama on the Obamagogue/BP Gulf Oil Gusher:
The oil spill in the Gulf of Mexico poses direct threats to human health from inhalation or dermal contact with the oil and dispersant chemicals, and indirect threats to seafood safety and mental health. Physicians should be familiar with health effects from oil spills to appropriately advise, diagnose, and treat patients who live and work along the Gulf Coast or wherever a major oil spill occurs.
The main components of crude oil are aliphatic and aromatic hydrocarbons.1 Lower-molecular-weight aromatics—such as benzene, toluene, and xylene—are volatile organic compounds (VOCs) and evaporate within hours after the oil reaches the surface. Volatile organic compounds can cause respiratory irritation and central nervous system (CNS) depression. Benzene is known to cause leukemia in humans, and toluene is a recognized teratogen at high doses. Published online August 16, 2010. doi:10.1001/jama.2010.1254
Spy vs Spy:

Karzai Aide on CIA Payroll (another shocker!) The aide to President Hamid Karzai of Afghanistan at the center of a politically sensitive corruption investigation is being paid by the Central Intelligence Agency, according to Afghan and American officials.
www.nytimes.com/2010/08/26/world/asia/26kabul.html?_r=1&hpw
Solidarity Forever:
Turncoat Duffy (with Rat Weingarten) Agrees To Reopener of "Value-Added" Education: The head of the Los Angeles teachers union said Saturday that he has accepted city school district officials' proposal to reopen negotiations over teacher evaluations but stopped short of saying whether a method tying teacher reviews to their students' test scores would be on the table.
Los Angeles Unified School District leaders on Friday requested that the union consider making the method, known as value-added analysis, count for part of teachers' evaluations — a move that would transform how instructors are assessed in the nation's second-largest school district.
United Teachers Los Angeles and its president, A.J. Duffy, have staunchly opposed the use of students' standardized test scores in teacher evaluations. But they have come under pressure over the last several days from local leaders and the head of a major national teachers union to accept value-added analysis as one measure of teacher performance, according to sources familiar with the discussions…Randi Weingarten, president of the American Federation of Teachers, met with Duffy last week and urged him to consider agreeing to using value-added analysis as one component of evaluations, according to people with knowledge of those meetings. In an interview last week, she said she believes parents have a right to know how well their child's teacher rated, but she opposed making teachers' scores available to the public.
Weingarten is more open to value-added analysis than other union leaders and said she has negotiated 54 contracts in districts where it counted for 10% to 30% of a teacher's overall review. www.latimes.com/news/local/la-me-teacher-response-20100822,0,4363402.story
Gangster SEIU and Sellout AFL-CIO to Waste $88 Million in Mid-Term Elections: The leaders of the AFL-CIO and the Service Employees International Union have agreed to coordinate spending millions of dollars in the midterm elections to support pro-union candidates, most of them Democrats. (Trumka and SEIU Kiss and Make Up? Watch out, NEA members)
online.wsj.com/article/SB10001424052748704125604575449913707878130.html?mod=WSJ_WSJ_US_News_5
The two labor organizations say they have a combined $88 million or more to deploy in this year's election cycle. It's not clear how much of that money they will pool together.
We Say Fight Back!
Patrick Bond on Uprising in S. Africa: August 22, 2010 — The two major civil service unions on strike against the South African government have vowed to intensify pressure in coming days, in a struggle pitting more than a million members of the middle and lower ranks of society against a confident government leadership fresh from hosting the World Cup.
Along with many smaller public sector unions, educators from the South African Democratic Teachers Union (SADTU) and nurses from the National Health and Allied Workers Union (NEHAWU) continued picketing schools, clinics and hospitals, leading to widespread shutdowns starting on August 18. Skeleton teams of doctors and military personnel were compelled to send non-emergency cases home. links.org.au/node/1852
Press Attacks S. Africa Strike, but the Strike Holds: "If the government really cared about the matric students, they would have tried to meet our demands so that the children can be ready for the examinations at the end of the year," said Nxumalo. allafrica.com/stories/201008260851.html
Magical Mystery Tour
KirbyJohn Caldwell Performs Bush Wedding Ceremony:

America Sighs With Relief–The Demagogue is a Christian–Just Like Bush! Pastors who've prayed with President Barack Obama defended his Christian faith Thursday as the White House downplayed new polling that showed a steep climb since he took office in the percentage of Americans who think he's Muslim or at least don't believe that he's Christian.
"He is a Christian by choice, a devout Christian," said Pastor Kirbyjon Caldwell of Windsor Village United Methodist Church in Houston. Caldwell is among a group of Christian leaders whom Obama regularly calls for inspiration. Caldwell also officiated at the wedding of President George W. Bush's daughter Jenna. www.mcclatchydc.com/2010/08/19/99411/pastors-who-pray-with-obama-say.html
Kirbyjohn Caldwell Takes on the Pervo John McCain (probably an atheist): Well, I don't know a lot about John McCain's family history, I do know, however, that as recently as last week I think it was, the senator made a comment in South Dakota regarding his wife entering some Buffalo Chips contest which is this topless deal and if she were to enter she would probably win it and my personal opinion and based on my understanding of the Christian faith, that's not, not, N-O-T, not the type of expression that a presidential candidate, or anyone for that matter who is a follower of the Christian faith, ought to make..
Worst Thing in the History of the World:
A Celebration for Guns, Babies, and Jesus: Catherina Wojtowicz, 41, is one of those who traveled to Washington to see Beck and Palin. She arrived in the capital yesterday wearing a T-shirt that carried Palin's name and "Babies, Guns, Jesus." The self-employed event organizer from Chicago's Southwest Side said she wanted to celebrate the Constitution and see Beck in person. www.bloomberg.com/news/2010-08-27/beck-palin-rally-in-washington-drawing-supporters-of-babies-guns-jesus-.html
Tubby White Boy Calls Out the Obamagogue as a Racist
www.youtube.com/watch?v=D9VPFLHmLbE
Best Thing in the History of the World:
The Always Vile CPUSA, a Perpetual Fistula of Opportunism and Dishonesty, Unravels–A Dissident Voice from the Farcical Convention:
In the view of the Communist (that is, the Marxist-Leninist) wing of the CPUSA, however, the May 21-23, 2010 convention was a disaster. We see the Convention as a scandalous retreat from the US Party's honorable history of principled struggle. The Convention was a retreat from socialism, class struggle, political independence, and internationalism. The Convention gave up ground on the fight against racism, imperialism, and monopoly.
mltoday.com/en/subject-areas/communist-forum/impressions-of-the-cpusa-convention-914-2.html
The Greeting from Greece to the CPUSA's Rot: As long as the crisis of the international communist movement persists, as long as the situation does not improve and retreats from ideological and theoretical principles are not resolutely confronted, as long as the front against opportunist views that hinder the formation of a single revolutionary strategy against imperialism does not become strengthened, the situation will harbor the danger of an even greater backslide.
www.cpusa.org/international-greetings-communist-party-of-greece/
Glenn Beck Loves the CPUSA Which Loves The Obamagogue

Never Forget:
Shining Path Weds in Prison: The founder of Peru's violent Shining Path guerrilla movement married his long-time partner and former second-in-command at a maximum security naval prison in Peru on Friday. Abimael Guzman, 75, married Elena Iparraguirre, 62, in a 15-minute civil ceremony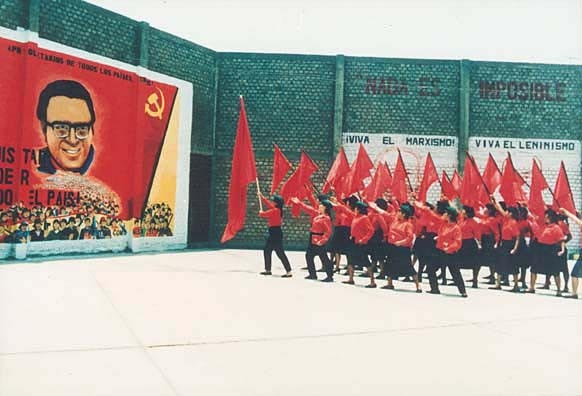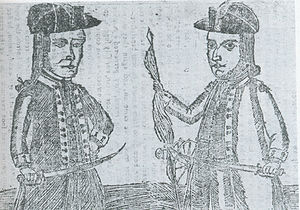 Shays Rebellion started on August 29, 1786

1941 Seige of Leningrad Begins August 29th (872 days resulting from Stalin's Idiocy)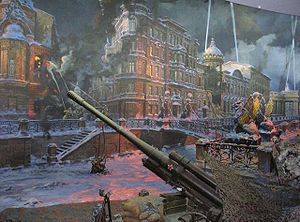 August 28, 1963, "I Have a Dream"
www.youtube.com/watch?v=PbUtL_0vAJk
August 30 ('43) R. Crumb's Birthday! Keep on Truckin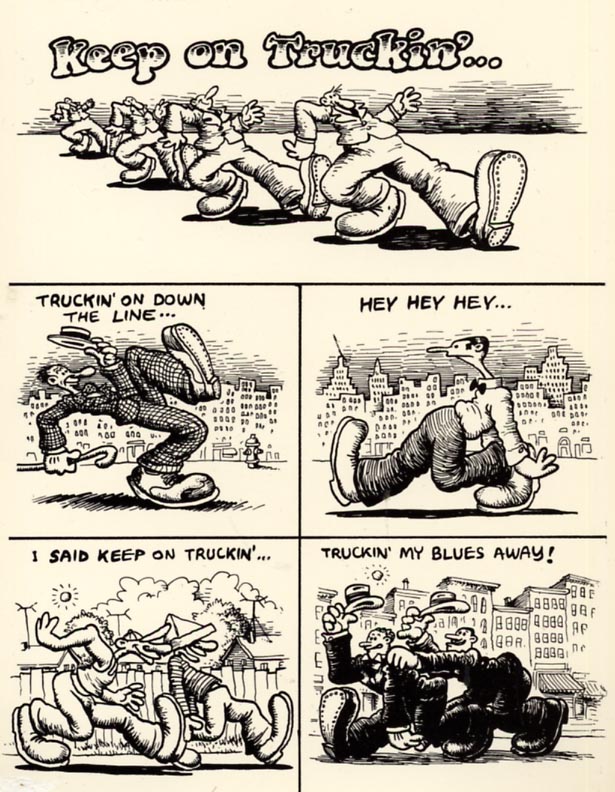 So Long Ed Kean:

Thanks to Paul, Mary, Amber, Adam and Gina, Bob(s), Bill(s), the Susans, George, Sharon, Peter M, Tom H, Ricky C, Steve R, Barry, Jack G, Perry, Kate, Sharon, Marc and Bonnie, Celia, Kerry, Fredy, Chuck R, Nancy, and Carol H in Hawaii!
Good luck to us, every one.
r
(unfortunate victim of Hawaiian Sea Monster Attack)