Friday, July 23rd, 2010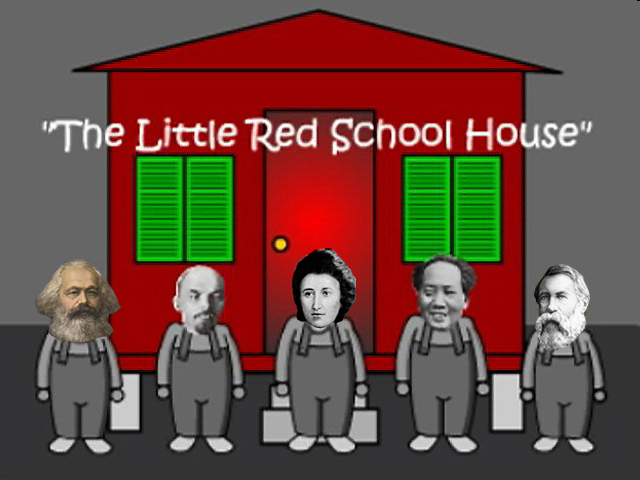 Little Red Schoolhouse:
Michelle Rhee of DC Fires 241 Teachers After Hugging AFT's Weingarten for Helping Out on Sellout Contract.  The AFT Does–Nothing Much and More Educators are on Firing Line: D.C. Schools Chancellor Michelle A. Rhee announced Friday that she has fired 241 teachers, including 165 who received poor appraisals under a new evaluation system that for the first time holds some educators accountable for student improvement in standardized test scores….Last month, union members and the D.C. Council approved a contract that raises educators' salaries by 21.6 percent but diminishes traditional seniority protections in favor of personnel decisions based on results in the classroom. The accord also provides for a "performance pay" system with bonuses of $20,000 to $30,000 annually for teachers who meet certain benchmarks, including growth in test scores www.washingtonpost.com/wp-dyn/content/article/2010/07/23/AR2010072303093.html
States RaTT Each Other Out: Less than two months after the nation's governors and state school chiefs released their final recommendations for national education standards, 27 states have adopted them and about a dozen more are expected to do so in the next two weeks.
Their support has surprised many in education circles, given states' long tradition of insisting on retaining local control over curriculum. The quick adoption of common standards for what students should learn in English and math each year from kindergarten through high school is attributable in part to the Obama administration's Race to the Top competition. States that adopt the standards by Aug. 2 win points in the competition for a share of the $3.4 billion to be awarded in September. "I'm ecstatic," said Arne Duncan, (Obamagogue's Boy Toy)
www.nytimes.com/2010/07/21/education/21standards.html?hp
Stimulus Bait and Switch: The San Dieguito high school district must return $2.8 million of already-spent stimulus funds to the state. The district has to give back the money because it automatically converted to a different category of school system that is entitled to drastically less stimulus funds. The expense comes at a rough time for the district. It's also facing a $2.78 million reduction in property-tax revenue calculated since June. To deal with the loss of funds, the San Dieguito Union High School District board Tuesday approved laying off 15 nonteaching workers and reducing several school services as steps toward adjusting future budgets.
www.signonsandiego.com/news/2010/jul/21/bn21eschool-stimulus-money/
Perpetual War Front: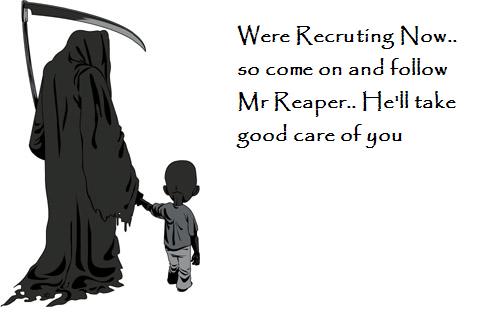 American Backed Gangster Regime not Way To Afghan Heart and Heads:
…for all the talk about tackling corruption, including the "governments in a box" the U.S. promised to deliver, Kandaharis have yet to experience any noticeable improvements. The infamous Ahmed Wali Karzai — the president's half brother, who has been publicly accused of all kinds of corruption, including opium trafficking, land confiscation and employing insurgents for his own advantage — is still running the province and much of the region as if they were his personal fiefdom. He still largely controls the appointment of officials, who then preside over an appalling system of patronage, protections and punishments. Worse still is the fact that ordinary citizens have to watch Wali Karzai and others of his ilk get showered with American dollars to provide private security, logistics, construction materials and intelligence.
www.latimes.com/news/opinion/commentary/la-oe-0717-green-afghanistan-corrupti20100717,0,2822425.story
There Goes the Economy Front: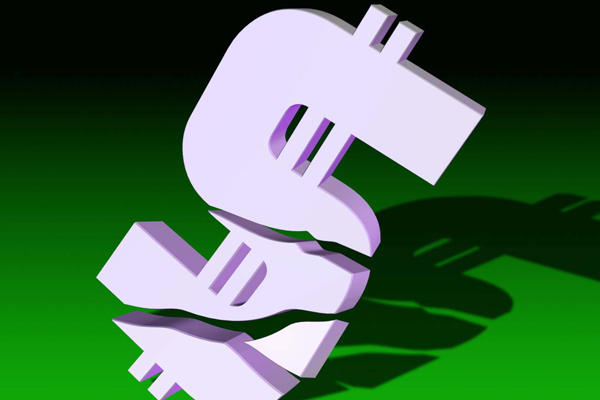 Will Your Children Grow Up to be Servants and Nannies? Why the labor market of the future will be even more polarized… the transition to digital organizations is a recipe for even more inequality. In "Performance Pay and Wage Inequality," economists Thomas Lemieux, W. Bentley MacLeod, and Daniel Parent maintain that the increasing use of performance pay can account for "nearly all of the top-end growth in wage dispersion." Assuming this pattern holds, there is no reason to believe that we will see any decrease in wage dispersion. Quite the opposite: The most skilled workers will cluster in digital organizations, and wages at the top will continue to expand at a healthy clip. www.forbes.com/2010/07/22/labor-unemployment-technology-opinions-columnists-reihan-salam.html?feed=rss_opinions
War and Unemployment Forever??? The unemployment rate in the United States is likely to remain well above 7 percent through the end of www.nytimes.com/2010/07/22/business/22fed.html?_r=1&hp2 and the duration of President Obama's current term, according to the Federal Reserve.
Boom/Bust/Bust/Busted: No one should be surprised, Mr. Dimon insists, that booms go bust. That's the way markets work. Most Americans probably find that answer unsatisfying, to put it politely. After all, millions have lost their homes, their jobs, their savings.
dealbook.blogs.nytimes.com/2010/06/29/sorkin-preparing-for-next-big-one/
Hey! Thanks $1.6 Billion! We Love Taxpayers! Your Friends, the Banksters: With the financial system on the verge of collapse in late 2008, a group of troubled banks doled out more than $2 billion in bonuses and other payments to their highest earners. Now, the federal authority on banker pay says that nearly 80 percent of that sum was unmerited.
Mr. Feinberg is expected to call the payouts ill advised but not unlawful or contrary to the public interest, the people with knowledge of his report said….On Wall Street, meanwhile, profits and pay have already rebounded. Goldman Sachs is on pace to hand out an average of $544,000 per worker in salary and bonuses, though many could earn several times that amount. JPMorgan Chase's investment bank is on track to pay its workers, on average, about $425,000, while the average Morgan Stanley employee could collect about $260,000.
www.nytimes.com/2010/07/23/business/23pay.html?_r=1&hp
Galbraith Blasts Deficit Commission: Conflicts of interest constitute the fourth major problem. The fact that the Commission has accepted support from Peter G. Peterson, a man who has for decades conducted a relentless campaign to cut Social Security and Medicare, raises the most serious questions. Quite apart from the merits of Mr. Peterson's arguments, this act must be condemned. A Commission serving public purpose cannot accept funds or other help from a private party with a strong interest in the outcome of that Commission's work. Your having done so is a disgrace….In sum: the economic forecasts on which you are being asked to develop a credible plan for reducing deficits over the medium term are a mess. The unemployment and growth forecasts are implausibly optimistic, while the inflation and interest rates projections are implausibly pessimistic and mutually inconsistent. Good policy cannot be based on bad forecasts. As a first step in your work — long overdue — the Commission should require the development of internally consistent, and You are plainly not equipped by disposition or resources to take on the true cause of deficits now and in the future: the financial crisis. Recommendations based on CBO's unrealistic budget and economic outlooks are destined to collapse in failure. Specifically, if cuts are proposed and enacted in Social Security and Medicare, they will hurt millions, weaken the economy, and the deficits will not decline. It's a lose-lose proposition, with no gainers except a few predatory funds, insurance companies and such who would profit, for some time, from a chaotic private marketplace.Thus the interesting twist in your situation is that the Republic would be better served by advancing no proposals at all.factually plausible, economic forecasts on which to base future deficit and debt projections… www.angrybearblog.com/2010/07/professor-jamie-galbraiths-testimony-to.html
Chinese Monetary Theory, A Historical Take: While many commentators focus on China's future, this column draws economic theory insights from its past. It argues that Chinese monetary theory preceded Western thought and influenced the likes of Adam Smith and Karl Marx. Moreover, it says the Eastern emphasis on the pursuit of wisdom, as opposed to knowledge, has a role to play in today's economic debate. www.voxeu.org/index.php?q=node/5318
Emerging Fascism Front: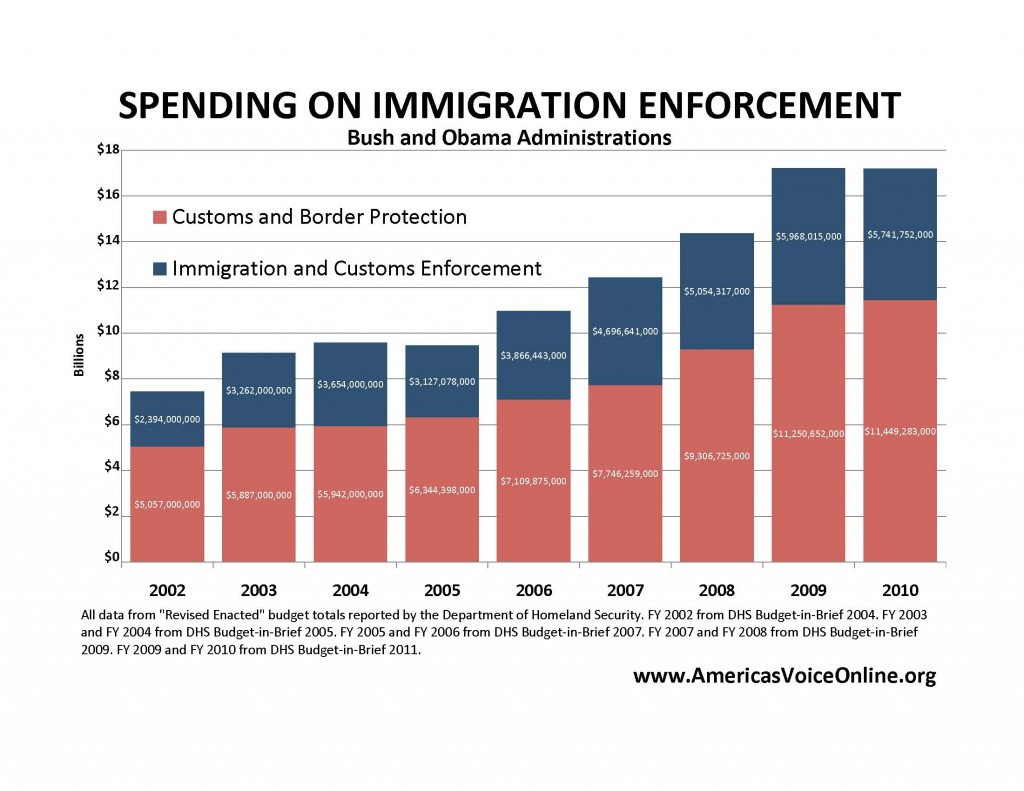 Spending on immigration enforcement has steadily climbed since 2002 and continues to climb in President Obama's administration. Spending for U.S. Immigration and Customs Enforcement (ICE) and U.S. Customs and Border Protection (CBP) increased from fiscal year 2002, at almost $7.5 billion, to fiscal year 2010 over $17 billion.
Republican charges that the Obama administration is giving border security and immigration enforcement short shrift are false.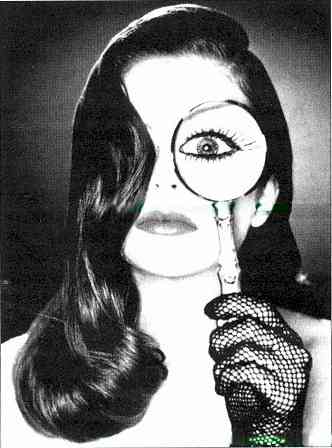 Spy vs Spy
Top this! CIA Director-Nominee, "I am not a hood ornament." James R. Clapper Jr. also defended the extensive use of government contractors to perform intelligence work, comparing the growth of private companies working for spy agencies since the Sept. 11 attacks to the industrial buildup that took place during World War II. From The Detroit News: www.detnews.com/article/20100721/NATION/7210343/1022/Intelligence-director-nominee-grilled#ixzz0uIXkOTcU
Washington Post's Top Secret America Series: The top-secret world the government created in response to the terrorist attacks of Sept. 11, 2001, has become so large, so unwieldy and so secretive that no one knows how much money it costs, how many people it employs, how many programs exist within it or exactly how many agencies do the same work. These are some of the findings of a two-year investigation by The Washington Post that discovered what amounts to an alternative geography of the United States, a Top Secret America hidden from public view and lacking in thorough oversight. After nine years of unprecedented spending and growth, the result is that the system put in place to keep the United States safe is so massive that its effectiveness is impossible to determine.

Post Story on Frontline–the Hidden Geography of the Fascist Spies:
projects.washingtonpost.com/top-secret-america/articles/frontline-video/
The investigation's other findings include:
* Some 1,271 government organizations and 1,931 private companies work on programs related to counterterrorism, homeland security and intelligence in about 10,000 locations across the United States.
* An estimated 854,000 people, nearly 1.5 times as many people as live in Washington, D.C., hold top-secret security clearances.
* In Washington and the surrounding area, 33 building complexes for top-secret intelligence work are under construction or have been built since September 2001. Together they occupy the equivalent of almost three Pentagons or 22 U.S. Capitol buildings – about 17 million square feet of space.
projects.washingtonpost.com/top-secret-america/articles/secrets-next-door/
Iran Says Scientist Was Double Agent: Iran fired a new salvo on Wednesday in what is becoming a bizarre propaganda war over the supposed defection and later return of an Iranian nuclear scientist, with Iran's semiofficial media suggesting that he was a covert operative who had provided "valuable information" about the Central Intelligence Agency's inner workings.
www.nytimes.com/2010/07/22/world/middleeast/22iran.html?_r=1&ref=world
Solidarity Forever Front: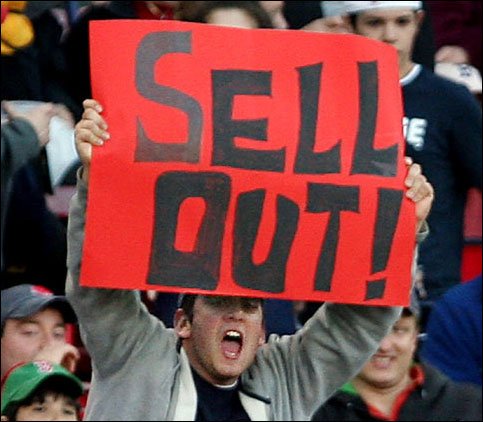 Kim Scipes on US Labor Imperialism:
Mayssoun Sukarieh and Stuart Tannock. 2010. "The American Federation of Teachers in the Middle East: Teacher Training as Labor Imperialism." Labor Studies Journal, Vol. 36, No. 2, June: 181-197. Examines contemporary program of AFT in Lebanon.
faculty.pnc.edu/kscipes/LaborBib.htm

Kelber on How the AFL-CIO Rigs Top Elections:
It is an incredible fact worth endless repeating that, for the past 124 years, since the founding of the American Federation of Labor, no officer or member of any affiliated state federation or central labor council has ever been elected to the AFL-CIO's highest body, its Executive Council. In all those 124 years, less than a handful of opposition candidates have dared to run for Executive Council seats, only to face a crushing defeat from entrenched incumbents.
The complete dominance of international union presidents on the Council is based on Article IV of the AFL-CIO Constitution, that gives international unions as many convention votes as the number of its total membership, while affiliated state and local bodies are limited to one vote each.
If you add all the votes of the state feds and CLCs together, the most they can total is 700 convention votes, while a big union like the American Federation of Teachers (AFT) is entitled to one million convention votes. The one-vote delegates are little more than wallflowers at conventions. In effect, millions of AFL-CIO dues payers are deprived of proper representation at conventions. laboreducator.org/lt100723.htm
AFL CIO Hacks Try October 2 Dodge: blog.aflcio.org/2010/07/08/trumka-time-to-raise-our-voices-for-good-jobs-now/
The Education Agenda is A War Agenda
by Dr Rich Gibson
Emeritus Professor San Diego State University
Lecturer Southwestern College
Forthcoming in CCA Advocate
In developing strategies in summertime assemblies, both education unions' leaders(NEA and AFT) ignored schools' social context.
The education agenda is a war agenda; a class war agenda and an empire's war agenda. The promise of perpetual war is as real as accelerating rates of inequality. Governments emerge as varying forms of the traditional corporate state: executive committees and armed weapons of the rich. Capital trumps democracy.
Schools are centripetal organizing points in de-industrialized life.
Such realities cause society to make peculiar demands on education.
The core education plan is Obama's Race to the Top. RaTT is:
*Regimented national curricula promoting patriotism, ending free inquiry;
*Racist, anti-working class high stakes exams re-segregating already segregated school system;
*Merit pay, wage and benefit cuts, layoffs, and attacks on tenure with full time positions becoming temp jobs–-school workers are among the last people in the US with benefits, fairly predictable jobs, and pay–an injury to other workers becomes an injury to all;
*Militarization working class districts and "national service" to syphon off resistance in middle class and upper class districts.
*Limited forms of charters and privatization but the fundamental effort, not-public but tax funded mis-education for social control, will persist in the main.
*Competition for RaTT dollars demeaning all who participate;
*Tamping down student hopes, abolishing the vision and abilities it takes to win and run a just, equitable, society.
As university life extends from the k12 world, we see:
*Dramatic fee/tuition hikes, driving students out of school or into perpetual debt based, mainly, on inherited wealth–also reasserting segregation;
*Routinization of college and university curricula and methods as the disciplines align with the k-12 world, a result already in place;
*Militarization of university life as administrators chase dollars from the warfare and intelligence industries.
Fear now propels much schooling.
Both school unions were deeply involved in creating and selling the RaTT. Neither has a strategy, nor accompanying tactics, to resist.
Educators need not be missionaries for capitalism.
On March 4th, 2010, students, educators, and community people engaged in strikes and protests against the effects of the bi-partisan education scheme–direct action for control of workplaces that can be sustained, defeating the alienating, hopeless, tactic of voting away the tyrannical rule of the few over the many.
Student M4 leadership now calls for more actions on October 7th, then conferences October 23rd and 24th. Join them. Action based resistance, united, can win.
Worst Thing in History of World Front: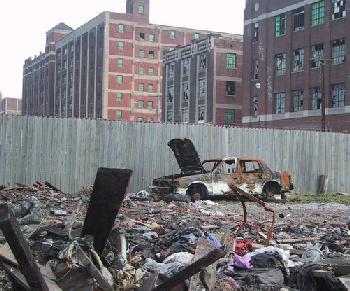 Detroit City Council Bails Out Failed Casino for Cops: The Detroit City Council today approved the purchase of the former MGM casino for $6.3 million for a new Detroit Police and Detroit Fire departments headquarters and approved the sale of $100 million in bonds to fund the purchase and the renovation of the building.
www.freep.com/article/20100720/NEWS01/100720027/1318/Council-OKs-6.3M-to-buy-old-casino-for-police-HQ
Hey–There's Some Wars On. Adults Dress Up in Comix Costumes!
Del Mar Race Track Opens. There's still some wars on. Wear a Funny Hat. Behold, a Pale Horse:

Best Things in History of World: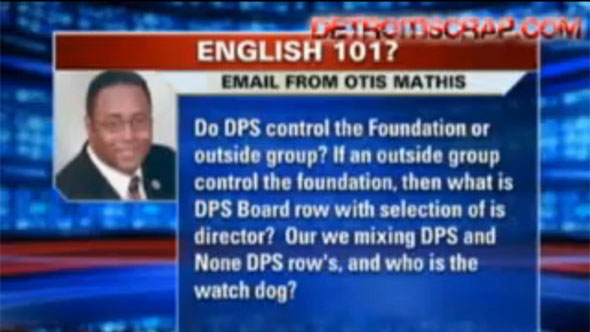 Defending Masturbating Illiterate Detroit School Board Boss, Otis Mathis, activist Malik Shabazz says,
" "That's outrageous. That's out of control," community activist Malik Shabazz said. "That's below the belt." From The Detroit News: www.detnews.com/article/20100720/METRO01/7200388/Detroit-council–residents-spar-over-DPS-control#ixzz0uFxLZxh7

Superstar Detroit Top Cop Quits:
Police Chief Warren Evans resigned today, according to a release from Mayor Dave Bing's office. The announcement of his departure comes hours before a six-minute video was to be broadcast on WXYZ-TV depicting him "heavily armed" in promotional footage. From The Detroit News: www.detnews.com/article/20100721/METRO01/7210405/Detroit-Police-Chief-Warren-Evans-resigns#ixzz0uLbzjDdE
Video of Detroit Media Hound Goon/Cop:
www.wxyz.com/dpp/news/local_news/investigations/is-detroit%E2%80%99s-top-cop-going-hollywood%3F
Best of All: Help Appears For Girls Whose Lemonade Stand Was Robbed:
Calls offering donations have come in from as far away as Colorado and Cincinnati for a group of girls whose Pontiac lemonade stand was robbed Sunday afternoon.
The outpouring has been overwhelming — and a great lesson after a man ran off with the girls' Mickey Mouse jewelry box and $40 in proceeds, mom Danielle Behan said today.
www.freep.com/article/20100721/NEWS03/100721080/1319/Help-pours-in-for-girls-Pontiac-lemonade-stand
Best or Worst Thing in History of World: $637,159 — Monthly spousal support Jamie McCourt is to receive from Dodgers owner Frank McCourt while their divorce proceedings are ongoing. So there might not be enough cash to acquire premium help.
Weird Thing in the World, a July 26 birthday–1943 – Mick Jagger, English singer (The Rolling Stones) (Old. Dude. Old).
www.youtube.com/watch?v=_05eBtKEH3I
www.youtube.com/watch?v=_05eBtKEH3I
Thanks to Amber, Connie, Doug and Doug S, Nancye, Adam and Gina, Don and Betty, Dick and Lisa, Sherry, Marisol, Candace, Arturo, Shelly, Jesus, Peter M, Stephen R, Don A, Faith W, Bobbie, Kelly, Sharon, Lucille K, Marc and Bonnie, Evan and Ethel, Bob A, Della, Judy the Beauty, and Chris.
Good luck to us, every one.
r