Tuesday, June 29th, 2010
Rouge Forum Flyer For Nationwide School Strike (2 pages easy download for meetings, caucuses, etc.)

www.rougeforum.org/October7.pdf
Little Red Schoolhouse: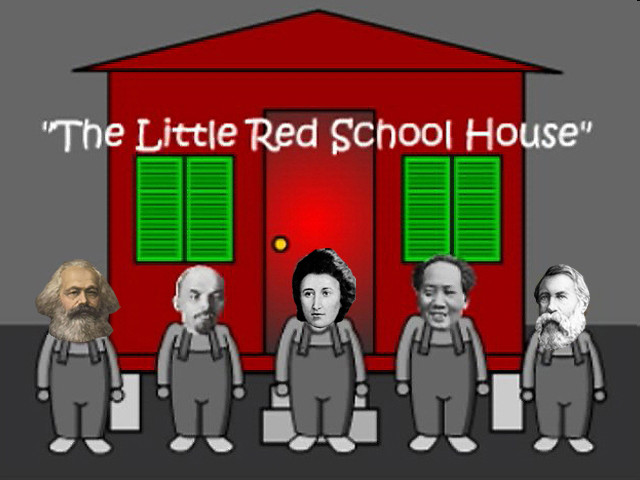 Aging Pole Dancer Hides Fee At CSU School: "In preparation for Ms. Palin's arrival, workers had transformed the cafeteria's dining hall. It was draped with crimson tablecloths, festooned with orchids and surrounded by chain-link fences." www.nytimes.com/2010/06/27/us/politics/27palin.html?hpw

Strange Bedfellows (save the hankies): Bamn represents DPS: "The board is asking for a temporary restraining order to prevent the layoffs and outsourcing while the case is in court. The board's attorney, George Washington, said the motion for an injunction will be filed this afternoon." www.freep.com/article/20100629/NEWS01/100629033/1320/School-board-to-file-motion-against-Bobb

Schoolbrary: Library and School Fittingly Covered with a Prophylactic: "The San Diego City Council voted Monday to start building a downtown library with a school on two upper floors. The plan passed despite a downturn that has cut back on library hours across the city and the fact that fundraisers still have to scrounge up more than $30 million in donations." See the unforgettable image—
www.voiceofsandiego.org/government/article_6f1c2d8c-8333-11df-b36f-001cc4c002e0.html

Ohanian on College of Ed Review of Her Site: "This just confirms my view that in schools of education, critical thinking skills are nothing more than reheated mashed potatoes. And as far as "difficult to integrate" the material on my site into "most curriculum and pedagogy for teacher education," are these people out of their minds? My site only concerns the daily life's blood of practicing teachers. If this weren't true, why would the Bank Street College of Education be invited me to launch their new season?"  susanohanian.org/show_atrocities.php?id=9403
Detroit School Budget Deficit Booms:The budget deficit for Detroit Public Schools has ballooned from $219 million last year to $363 million, according to budget documents released Tuesday by the district.The 66-percent spike in the debt occurred during the first full year of leadership under Robert Bobb, the state-appointed emergency financial manager. Bobb was appointed by Gov. Jennifer Granholm to help eliminate the district's deficit. His term expires in March. A year ago Bobb pledged to end overspending and expected a $17 million surplus that would help whittle the $219 million deficit accumulated from previous years.From The Detroit News: www.detnews.com/article/20100630/SCHOOLS/6300344/1026/Detroit-Schools-budget-deficit-grows-66-#ixzz0sJhXjb2k
We Say Fightback
Uprising at G8 in Toronto:


Cops Attack U. Toronto During G8 (plus photos) : " Police raided a university building and rounded up more protesters Sunday in an effort to quell further violence at the global economic summit after black-clad youths rampaged through the city, smashing windows and torching police cruisers. Police said they have arrested more than 500 demonstrators, many of whom were hauled away in plastic handcuffs and taken to a temporary holding center constructed for the summit…Thousands of police headed to Toronto to reinforce security there after the smaller Group of Eight summit ended Saturday in Huntsville, Ontario, about 140 miles (225 kilometers) away. Security was being provided by an estimated 19,000 law enforcement officers drawn from across Canada, and security costs were estimated at more than US$900 million. "
www.signonsandiego.com/news/2010/jun/27/police-arrest-more-than-500-at-toronto-summit/
Native Americans Lead 100K March Vs Zonie Law: " As an estimated 100,000 people marched six miles May 29 to protest Arizona's new immigration law, they were led by Lakotas, Paiutes, Yavapai-Apache, Tohono O'odham, Akimel O'odham, and other tribal members. Those in front held a banner that read, "Lakota-Nation: America Was Built With Stolen Land. No Border. No Boundaries." www.indiancountrytoday.com/archive/95614534.html
Perpetual War Front: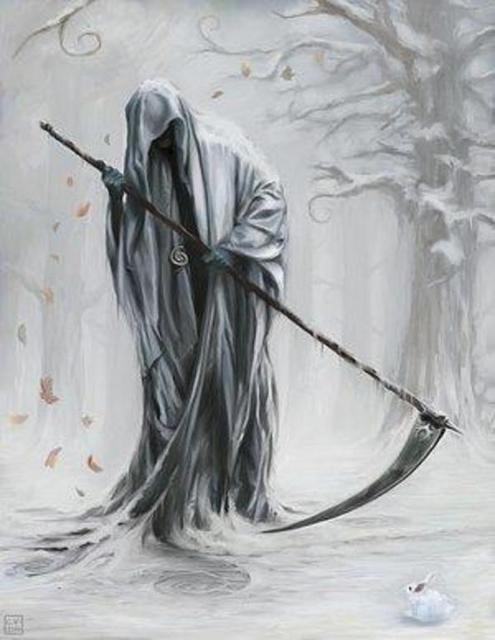 From Tomgram:
OBAMA: "I want you to be honest with me. You can do this in 18 months?"
PETRAEUS: "Sir, I'm confident we can train and hand over to the ANA [Afghan National Army] in that time frame."
OBAMA: "If you can't do the things you say you can in 18 months, then no one is going to suggest we stay, right?"
PETRAEUS: "Yes, sir, in agreement."
MULLEN: "Yes, sir."
…Petraeus's COIN policy logically demands a decade-long war, involving labor-intensive (and military-centric) nation-building, waged village by village and valley by valley, at a cost of hundreds of billions of dollars and countless U.S., NATO, and Afghan casualties, including civilians.
www.tomdispatch.com/post/175266/tomgram:_robert_dreyfuss,_the_president_chooses_the_guru/

War Means Work: "Defense contractors in San Diego County are experiencing ups and down common to the industry. The situation has been complicated by high-level political discussions over the fate of some weapons programs and the role of the Navy and Marines. Here's a current snapshot of the industry locally." www.signonsandiego.com/news/2010/jun/25/providing-the-systems-that-serve-local/

General McChrystal and the Wages of Hypocrisy (the big secret is that the US cannot befriend the Afghans, et al, because the US is there to rob them, even if US troops do not know that, Afghans do…): " there is likely an even deeper reason for the ill-considered remarks by the general and his "Team America" (as his crew liked to refer to itself):  They were operating in an environment of significant and increasing hypocrisy at the political level and intellectual dishonesty at the level of policy and even propaganda.  This situation has produced a level of cognitive dissonance which became so corrosive that those at the center of the Afghanistan mission could not stop themselves from revealing this reality to the outside world when presented with the opportunity, however ill-advised doing so might have been for their careers and the mission more broadly."
www.hnn.us/articles/128443.html
Exterminate All the Brutes: Petraeus to take a Second Look at Firepower:
"I want to assure the mothers and fathers of those fighting in Afghanistan that I see it as a moral imperative to bring all assets to bear to protect our men and women in uniform," General Petraeus said. "Those on the ground must have all the support they need when they are in a tough situation." www.nytimes.com/2010/06/30/world/asia/30petraeus.html?hp
American Bribes Fly Out of Kabul: "KABUL — A blizzard of bank notes is flying out of Afghanistan — often in full view of customs officers at the Kabul airport — as part of a cash exodus that is confounding U.S. officials and raising concerns about the money's origin.
The cash, estimated to total well over $1 billion a year, flows mostly to the Persian Gulf emirate of Dubai, where many wealthy Afghans now park their families and funds, according to U.S. and Afghan officials. So long as departing cash is declared at the airport here, its transfer is legal." afpakwar.com/blog/archives/4613
Solidarity Forever: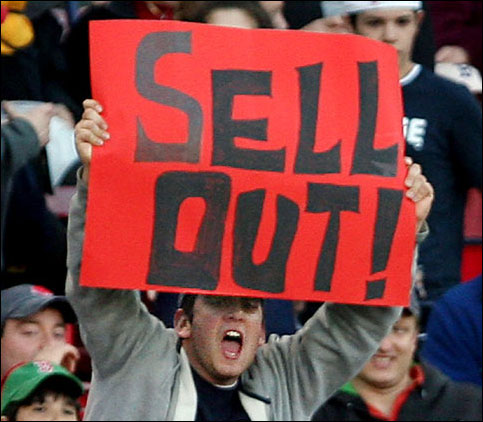 Criminal Quisling Mandela Regime–the Glass Half Full at World Cup–Dave Zirin:


Galeano on Soccer: www.versobooks.com/verso_info/excerpts/galeano_excpt.shtml
Emerging Fascism
Cops Slug Journalist at G8:
www.therealnews.com/t2/index.php?option=com_content&task=view&id=31&Itemid=74&jumival=5326&updaterx=2010-06-27+19:10:41

Oops There Goes the Economy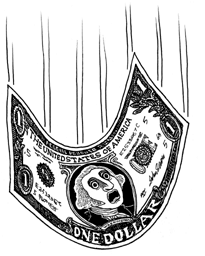 Chossudovsky on G8 Lies (Remember War, Bankbailouts, Forget Schools + Health, cut deficit!):

Banksters to Congress–Thanks for Groveling: " there is the financial reform bill. You killed any plans to break up too big to fail banks (leaving us with huge government subsidies) and kept any talk of a financial speculations tax from being taken seriously.Keep up the great work; we'll remember you at campaign contribution time." www.truth-out.org/wall-street-congratulates-washington-a-job-well-done60845

Banks Escape Regulations by the People (a shocker): "Banks won't have to prepay billions of dollars into a fund to cover the cost of breaking up large failing financial institutions, as both the House and Senate first proposed. Banks also escaped a limitation on their size, and there's no explicit prohibition of government rescues if their failures pose major risks to the economy.
In addition, they'll have to wall off their trading in the lucrative, complex instruments called derivatives in separate related companies. The lack of transparency surrounding derivatives amplified the financial crisis. In a compromise brokered by the Treasury Department, banks were able to keep their trading desks for common — and generally less-risky — types of derivatives, such as bets on swings in interest rates and on the U.S. dollar's value against other currencies. This move won over the New Democrat Coalition, 69 moderates in the House."
www.mcclatchydc.com/2010/06/25/v-print/96584/finance-bill-gives-more-consumer.html
Stocks Fall, Again: "Stocks sank worldwide today as downbeat reports intensified worries about the global economy and bolstered fears that the U.S. would slide back into recession. The Dow Jones industrials closed down about 265 points, or 2.6%, to about 9,870. The Standard & Poor's 500 index lost about 3.1%, and the Nasdaq composite plunged about 3.8%. Wall Street opened lower after a consumer confidence index fell more than expected. The day's selling began in China after an index of that country's economic prospects was revised lower."
www.latimes.com/business/la-fiw-markets-20100629,0,5795755.story?track=rss&utm_source=feedburner&utm_medium=feed&utm_campaign=Feed%3A+latimes%2Fmostviewed+%28L.A.+Times+-+Most+Viewed+Stories%29
Fed funding cut to limit No Worker Left Behind:
"Michigan's unemployed were dealt another blow Tuesday when the state announced it will scale back a popular worker retraining program thousands have used to restart their careers"
Spy vs Spy
Russian Times on Russian Spy Ring:
The Formal Complaint vs The Russian Spy Ring: from i n or about the 1990s, up t o and i n c l u d i n g the present, i n t h e Southern D i s t r i c t of New York and elsewhere, ANNA CHAPMAN and MIKHAIL SEMENKO, t h e defendants, and others known and unknown, u n l a w f u l l y , w i l l f u l l y and knowingly, d i d combine, conspire, confederate, and agree together and w i t h each other t o commit an offense against the U n i t e d States, t o w i t , to v i o l a t e Section 951 o f T i t l e 18, U n i t e d States Code.  www.latimes.com/media/acrobat/2010-06/54639202.pdf

The Heavens Weep: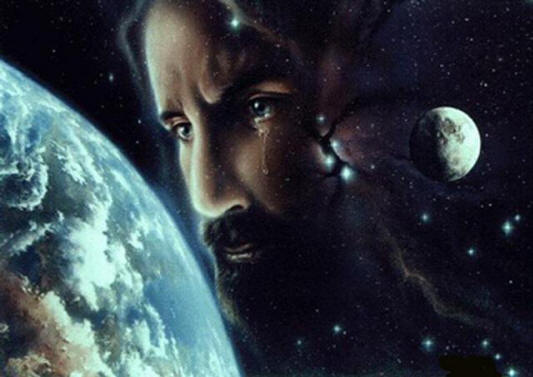 Fearing the "destruction" of BP Plc (BP.L) (BP.N), British Prime Minister David Cameron said on Friday some certainty is needed over its costs from the Gulf of Mexico oil spill even as the company's stock plunged to a 14-year low. "Total share losses for the embattled British energy giant since the worst oil spill in U.S. history began on April 20 stand at around $100 billion, more than halving its market value prior to the disaster. BP stock on Friday fell more than 6 percent in London and New York. BP plans to nearly double next week its capacity for siphoning oil gushing from its ruptured deep-sea well, but a looming storm is raising fears the effort could be disrupted for days or weeks. BP and the U.S. government nervously watched as an approaching low-pressure system over the western Caribbean Sea gathered strength."
www.reuters.com/article/idUSN1416392020100625

Hey Look! Magic!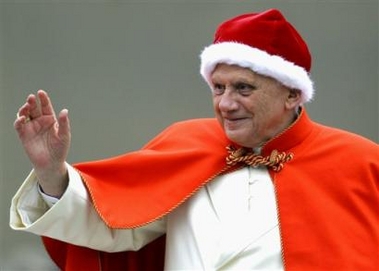 Pope Rebukes Cardinal: "The Vatican drew aside, for a brief and puzzling moment, the thick veil that covers its internal business. It issued an extraordinary communiqué on Monday chastising a powerful cardinal who had criticized another powerful cardinal — proof of a battle inside the Vatican walls that mirrors the anger over sexual abuse raging outside them." www.nytimes.com/2010/06/29/world/europe/29pope.html?scp=1&sq=pope%20vatican&st=cse

The Weekly Infuriator:
www.youtube.com/watch?v=l-8jsFHYzd4
Best Thing in the History of the World: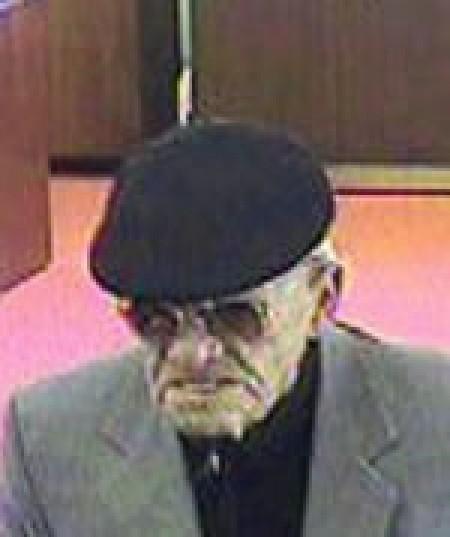 Geezer Bandit for President: Geezer Bandit robbed yet another bank – what's believed to be the 11th bank tied to the prolific and elusive bank robber. www.nbcsandiego.com/news/local-beat/Geezer-Bandit-Hits-11th-Bank-97150959.html

Advice to Detroit Board of Ed Prezzie–How to Fold a Hankie for that Special Occasion:


Annie Get Your Gun! "it was only a few years ago that some commentators were calling talk of the Second Amendment as an individual right crazy, something that only paid shills for the N.R.A. could possibly endorse. That turns out not to be the case."
roomfordebate.blogs.nytimes.com/2010/06/28/what-bolstering-gun-rights-will-mean/?hp#glenn

Worst thing in the History of the World:

Criminal Charges Coming vs Mathis? "The request stems from last week's accusations by the district's superintendent, Teresa Gueyser, that Mathis had touched himself in a sexual way in front of her during a private meeting, and that Mathis had previously done so during meetings with her. Mathis wrote a letter to colleagues that acknowledged he "made inappropriate actions toward a professional employee of the board" but blamed "ongoing health problems" for his "poor judgment." From The Detroit News: www.detnews.com/article/20100626/SCHOOLS/6260359/1409/Criminal-charges-sought-against-Mathis#ixzz0rwN7TUFB
The Only Solution to the Myriad Problems of Out Time:
Classics:
Perhaps nothing points so clearly to the alienated nature of politics in the present day United States as the fact that capitalism, the economic system that drives the society, is effectively off-limits to critical review or discussion. To the extent that capitalism is mentioned by politicians or pundits, it is regarded in hushed tones of reverence for the genius of the market, its unquestioned efficiency, and its providential authority. One might quibble with a corrupt and greedy CEO or a regrettable loss of jobs, but the superiority and necessity of capitalism—or, more likely, its euphemism, the so-called "free market system"—is simply beyond debate or even consideration. There are, of course, those who believe that the system needs more regulation and that there is room for all sorts of fine-tuning. Nevertheless, there is no questioning of the basics.
From Capitalism, the Absurd System:  monthlyreview.org/100601mcchesney-foster.php
Thanks to AG, Lloyd, Sandy, Don, Alcorn, Candace, Dennis B., Steve, Doug, Connie, Greg, Bill, Adam and Gina, Sherry, Joe and Joe, The Susans, Crystal, Jon, Stephen, Joel, Mr J and Mr Z, Judy who just retired, Pete, Ricky, TC, Margaret, Arturo, and Jesus.
Good luck to us, every one.
r