Wednesday, April 28th, 2010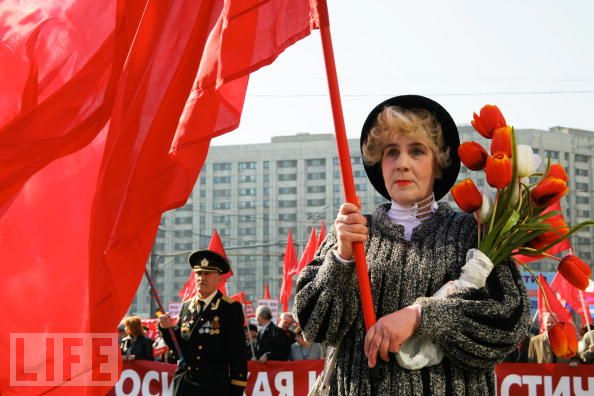 Labor was the first price, the original purchase-money that was paid for all things.  It was not by gold or by silver, but by labor, that all wealth of the world was originally purchased.  ~Adam Smith
April 29= Hitler's Death–May 2 We Celebrate Victory in Berlin: 1945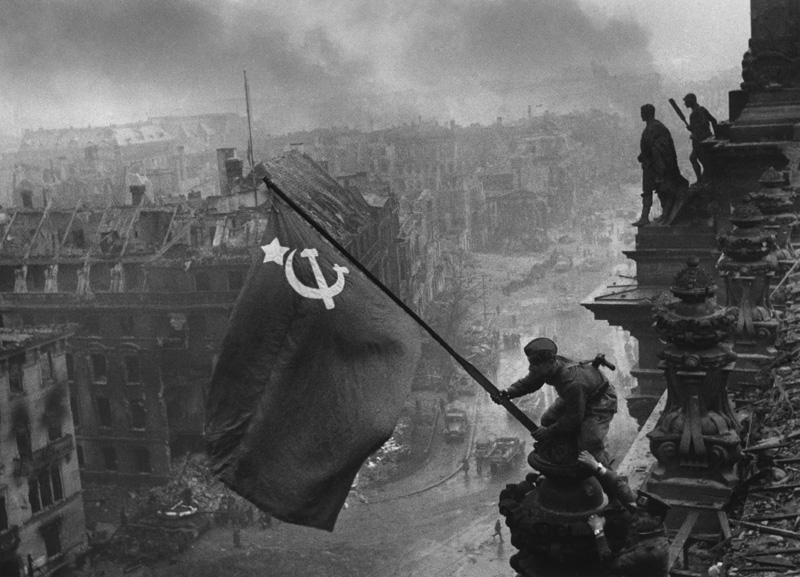 On the Little Red Schools Front: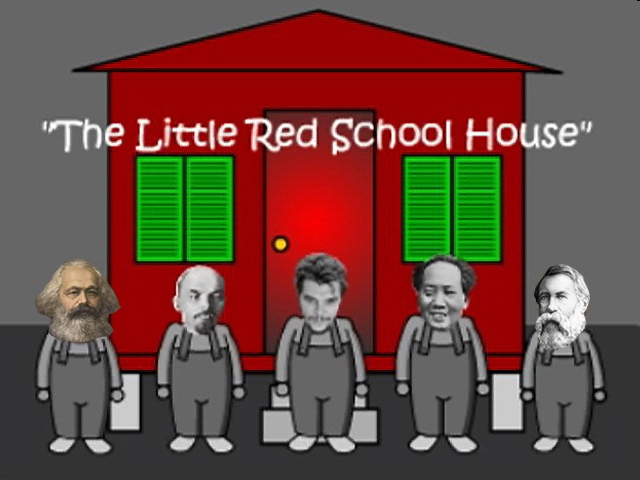 Open Letter to March 4th Activists: "The central issue of our time is the rapid rise of color-coded social and economic inequality coupled to the promise of perpetual war, this challenged by the potential of mass, class-conscious, resistance.If the above paragraph is wrong, completely baseless, then save time, stop reading, as most of what follows flows from it."
richgibson.com/march4why.html

Substance News Censored by Chicago School Bosses: For several days in April, 2010, Chicago Public Schools Chief Executive Officer Ron Huberman, or one of his top aides, ordered and monitored the suppression of traffic on the SubstanceNews Web site by putting a "block" between teachers and others in Chicago's schools and access to the site. www.substancenews.net/articles.php?page=1333&section=Article

California Community College System on the Brink: "As some students are blocked from state universities, the community college system has trouble absorbing both them and the laid-off workers who are going back to school for retraining. All are trying to fit into a community college system that lost $520 million in state financing over the last academic year, about 8 percent of its overall budget." www.nytimes.com/2010/04/09/education/09sfcollege.html?pagewanted=all

Duncan To Detroit: You're On Your Own: "But these issues have to be worked out at the local level. We want to be supportive of change, we want to challenge the status quo, but again this has to be worked out at the local Detroit community." www.detnews.com/article/20100426/SCHOOLS/4260311/1026/Duncan–hopeful–for-Detroit-schools#ixzz0mEqEhofa

Kenneth Burnley of DPS Fame Moves To Alaska (avoiding prosecution): "Kenneth Burnley, the former CEO of Detroit Public Schools, has landed a new leadership post — in Alaska.The Mat-Su Borough School Board unanimously selected Burnley on April 24 to become superintendent of the district with 16,600 students and 44 schools. Burnley led Detroit Public Schools, now down to 85,000 students and 172 schools, from 2000-05 during the state's takeover of the district. He is working at the University of Michigan under a fellowship." From The Detroit News: www.detnews.com/article/20100426/SCHOOLS/4260387/1026/Former-DPS-head-Burnley-moving-to-Alaska-schools#ixzz0mEqtgoDf

No Rhee, No Funds for DC Schools–So Say the $ Tyrants: " Private foundations pledging $64.5 million for raises and bonuses in the District's proposed contract with the Washington Teachers' Union have attached a series of conditions to the grants, including the right to reconsider their support if there is a change in the leadership of the D.C. school system.
The leadership condition, set by the Walton Family Foundation, the Robertson Foundation, the Laura and John Arnold Foundation and the Broad Foundation, makes it clear that they could withdraw their financial support if Chancellor Michelle A. Rhee leaves or is fired through the funding agreement's expiration in 2012."
www.schoolsmatter.info/2010/04/waltons-and-broad-to-dc-schools-no-rhee.html
Detroit Public School Gangsters Busted Again: "indicted for converting more than $3 million of district funds to themselves, friends and family, according to the U.S. Attorney's Office. Named in the indictment are Stephen Hill, 58, of Detroit, former executive director of the risk management office and Christina Polk-Osumah, 59, former risk management finance manager. Also named are Sherry Washington, 53, and Gwendolyn Washington, 66, both of Detroit, who are partners of Associates for Learning, a vender hired to administer a health awareness program for DPS. The eight-count indictment unsealed today alleges bribery, fraud, extortion and money laundering committed between 2005 and 2006. Such crimes are punishable for up to 10 to 20 years in prison."
www.detnews.com/article/20100428/METRO/4280413/Two-ex-Detroit-school-officials–vendors-indicted-in-fraud#ixzz0mRJZb5yz

Univ. of Wisc. Cancels 4/26 Antiwar Forum Over 'Security Concerns' www.antiwar.com/blog/2010/04/25/univ-of-wisc-cancels-antiwar-forum-over-security-concerns/print/
More Proof that Henry Louis Gates is an Idiot: www.nytimes.com/2010/04/26/opinion/l26slavery.html?hpw

On the They Say Cut Back We Say Fight Back Front: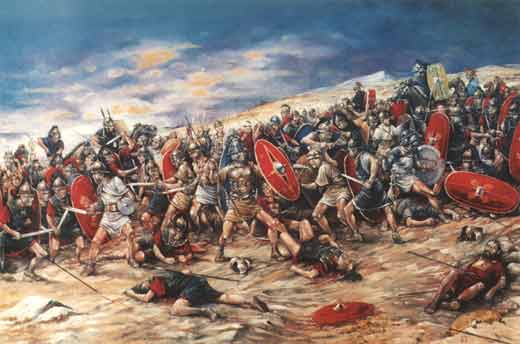 Oakland, California Strikes On April 29! oaklandea.com/
Montclair NJ Kids Strike: "Hundreds of high school students spilled out onto the streets of Montclair, New Jersey today to protest the proposed cuts to their school's budget. The spontaneous one-day strike shut down most classes at Montclair High School…"
www.examiner.com/x-23544-Bronx-County-Independent-Examiner~y2010m4d27-Students-Strike-at-Montclair-High-School

Video of Student Action in New Jersey: www.youtube.com/watch?v=YxnTh_X3AkE
www.youtube.com/watch?v=YFdPaAuOfQE

Capistrano Struck but Took Concessions: www.cuea.org/negotiations_v2/100426Agreement.pdf
California AFL-CIA Hacks Try to Derail Real Fight for California Future With March to Nowhere (the ballot box): www.fight4cafuture.com/sites/default/files/tool%20kit%20final.pdf
Revolutionary Students Shut Down Nepal's 8,000 Private (rich) Schools:
jedbrandt.net/2010/04/25/revolutionary-students-shut-down-8000-private-schools-indefinitely/

Insane Dialectical Editions Publications listed
and their excellent pamphlet, Crisis in California, Everything Touched by Capital Turns Toxic:
bataillesocialiste.files.wordpress.com/2009/11/crisis-in-california-pamphet.pdf

On the Solidarity Forever Front: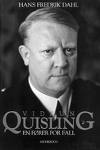 Michigan EA Organizes Concessions from the Other End, Retirement: "1. As reported by MEA last week, the House version of SB 1227 also would ensure that remaining school employees who pay an additional 3 percent into the retirement system get value for their contributions in the form of secure retirement health benefits."

On the Perpetual War Fronts: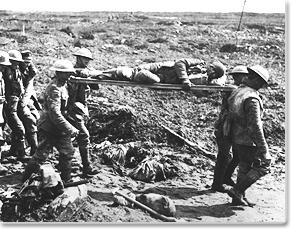 US War Boss:"PowerPoint makes us stupid," (No, Capitalism Makes You Stupid, But Powerpoint Helps):
www.nytimes.com/2010/04/27/world/27powerpoint.html

Spy Vs Spy: CIA Thinks it Will Get Trickier: "In recent decades the agency has often said it was deploying more "NOCs," or officers under non-official cover. U.S. multinational companies — banks, oil companies, airlines, construction firms — are generally happy to help the CIA, on patriotic grounds, with legitimate-looking jobs for its operatives.Just as often, the CIA creates a company out of whole cloth — a "proprietary," in spy lingo — to carry out secret operations under the cover of conducting legitimate business. So it was with "Air America," created during the Cold War for CIA operations in Asia. It's a touchy subject, kept in the lockbox of "sources and methods" that the spy agency seeks to protect at all costs…a counterterroism specialist: "They are just admitting indirectly that, despite all the hype, they still have done next-to-nothing on getting out of embassies." blog.washingtonpost.com/spy-talk/2010/04/cia_chief_promises_spies_new_a.html?hpid=news-col-blog

Spy vs Spy: Iran-Contra's Dewey Clarridge Rises Again: "One of the contractors Mr. Furlong hired, officials said, was Duane Clarridge, a former C.I.A. officer whose history includes an indictment and subsequent presidential pardon for his role in the Iran-contra scandal."
www.nytimes.com/2010/04/28/world/asia/28contractor.html?scp=1&sq=duane%20claradge&st=cse
Thanks, Troop; Sorry You Got Smashed Up–Now Go Back and Fight Some More:"His once-a-week session with a nurse case manager seemed grossly inadequate to him. And noncommissioned officers — soldiers supervising the unit — harangued or disciplined him when he arrived late to formation or violated rules.Last August, Specialist Crawford attempted suicide with a bottle of whiskey and an overdose of painkillers. By the end of last year, he was begging to get out of the unit."  www.nytimes.com/2010/04/25/health/25warrior.html?scp=1&sq=feeling%20warehoused&st=cse
Lockheed Still Tops Misconduct Charts, But No Misconduct Pattern for Over a Third of Top Gov't War Contractors: www.pogo.org/pogo-files/alerts/contract-oversight/co-fcm-20100423.html

Dodge the Draft–Eat Hearty! whoknew.news.yahoo.com/
On the Ooops There Goes the Economy Front: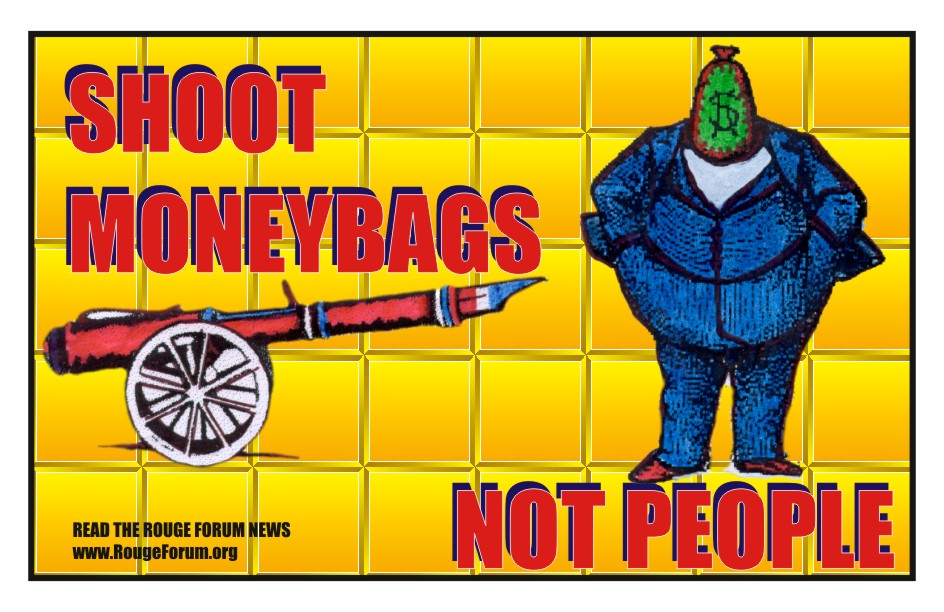 Mrs Grantling on Why Dateline Should Have Told More About Detroit: "We got playgrounds our kids can't even go to because they're sellin' dope or they're shootin' each other or whatever. And it's right at the corner — a nice playground, so don't tell me what he should recant. He should have told it all!" www.freep.com/article/20100428/BLOG19/100428065/1319/Dateline-woman-I-dont-feel-he-should-recant-nothin-
The Unemployment Secret: "In the week ending April 17, the advance figure for seasonally adjusted initial claims was 456,000, a decrease of 24,000 from the previous week's revised figure of 480,000. The 4-week moving average was 460,250, an increase of 2,750 from the previous week's revised average of 457,500." www.dol.gov/opa/media/press/eta/ui/current.htm
Goldman Bet and Made Big Bucks on Housing Collapse: "In an internal e-mail released Saturday, Goldman Sachs chief executive Lloyd Blankfein wrote in November 2007 that the firm "didn't dodge the mortgage mess," but "made more than we lost" by betting against the U.S. housing market." www.mcclatchydc.com/2010/04/24/92812/goldman-e-mails-we-made-money.html#ixzz0mEk1XGBZ

Video–Levin on the Shitty Goldman Deal: www.youtube.com/watch?v=gLx2Xc1EXLg
Obama Loves that Offshore Drilling, but Springs a Leak Six Times Bigger than Advertised:
www.nytimes.com/2010/04/29/us/29spill.html?hp
Gut Check for Europe: "So now Europe may have a real crisis on its hands. It's been clear to financial markets for months that the debt woes in Greece could spread to the Eurozone's other financially unsound PIIGS (Portugal, Italy, Ireland and Spain). But the Eurozone's leadership didn't bother to take heed. Instead of dealing with the zone's problems head on, they've dodged, dilly-dallied, and obfuscated, apparently based on the delusional belief that Greece's debt crisis could be contained, no major reform to the Eurozone was necessary and everyone would miraculously live happily ever after." curiouscapitalist.blogs.time.com/2010/04/28/it%e2%80%99s-gut-check-time-for-europe/?utm_source=feedburner&utm_medium=feed&utm_campaign=Feed%3A+timeblogs%2Fcurious_capitalist+%28TIME%3A+The+Curious+Capitalist%29#ixzz0mSaddBJS

Greece: Beginning of End For Euro? "Greece cheated its way into the single-currency club, lied about its deficit for years, and now brings the shame of becoming the first junk-rated member after losing investment-grade status at Standard & Poor's this week."
www.bloomberg.com/apps/news?pid=20601039&sid=aI7f33cJDw.U

On the Emerging Fascism Front: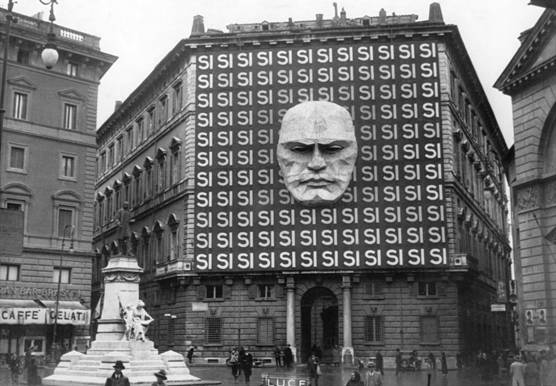 Jailed For Dangerous 'Sedition', But Cops Cannot Remember Exactly Why: " A federal judge had harsh words for prosecutors Tuesday after an FBI agent called to testify in the Hutaree militia case told the court she learned she would take the stand only shortly before the hearing began.
Special Agent Leslie Larsen, the agent in charge of the case in which nine people are accused of plotting to kill police officers and wage war against the U.S. government, did not know the answers to many of the questions she was asked and did not have her notes with her."I share the frustration of the defense … with all of the responses that are coming from this witness that she doesn't know anything," said U.S. District Judge Victoria A. Roberts.
From The Detroit News: www.detnews.com/article/20100427/METRO/4270411/1409/Judge-scolds-prosecutors-at-hearing-for-Hutaree-militia-members#ixzz0mMprFVuE

Alien and Sedition Acts Remembered: " In foreign affairs, the Federalists detested the French Revolution of 1789 because it led to mob rule and confiscation of property. The Republicans supported the French Revolution for its democratic ideals…  In October 1798, a Vermont Republican congressman, Matthew Lyon, became the first person to be put on trial under the Sedition Act. Like most Republicans, Lyon opposed going to war against France and objected to the land tax to pay for war preparations….The jury found Lyon guilty of expressing seditious words with "bad intent." The judge, also a Federalist, sentenced him to four months in jail, a $1,000 fine, and court costs.
Lyon ran for re-election to Congress from his jail cell and won.
www.crf-usa.org/america-responds-to-terrorism/the-alien-and-sedition-acts.html
Classics:
Detroit Cop on the Job

The Earlier Story About Miners: The Battle of Blair Mountain–US Bombs Citizens: (remember Smilin' Sid Hatfield)

Thanks to Paul and Mary, Bob, Bill T, Della, Elvira, Sandy, Sally, Amber, Adam and Gina, Faith, Candace, Sue, Stinson, Huber, Allison, Sherry SW, Marc and Bonnie, Ken and Barb (yes, no kidding), Perry, Kathy, Bob, Larry, Alan, Tony, Mike A and L, Local One, Betty, Frank, Doug S, the Joes, Terry S, Toby S, Ronna S and Mom, Marisol,  Jovani, Al, Edgar, Randy, Erin, and Sharon.
Good luck to us, every one.
Up the rebels!
r