Sunday, March 28th, 2010
Join the National Meetings of Students
and School Workers to Spread March 4!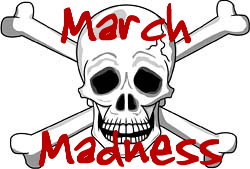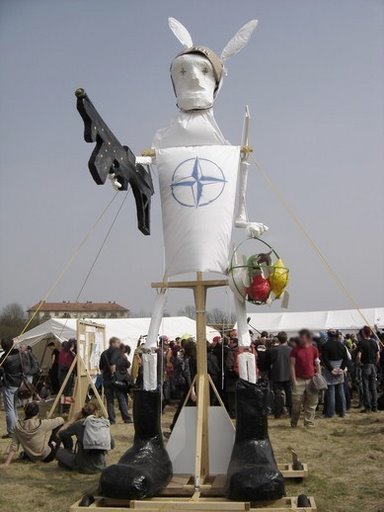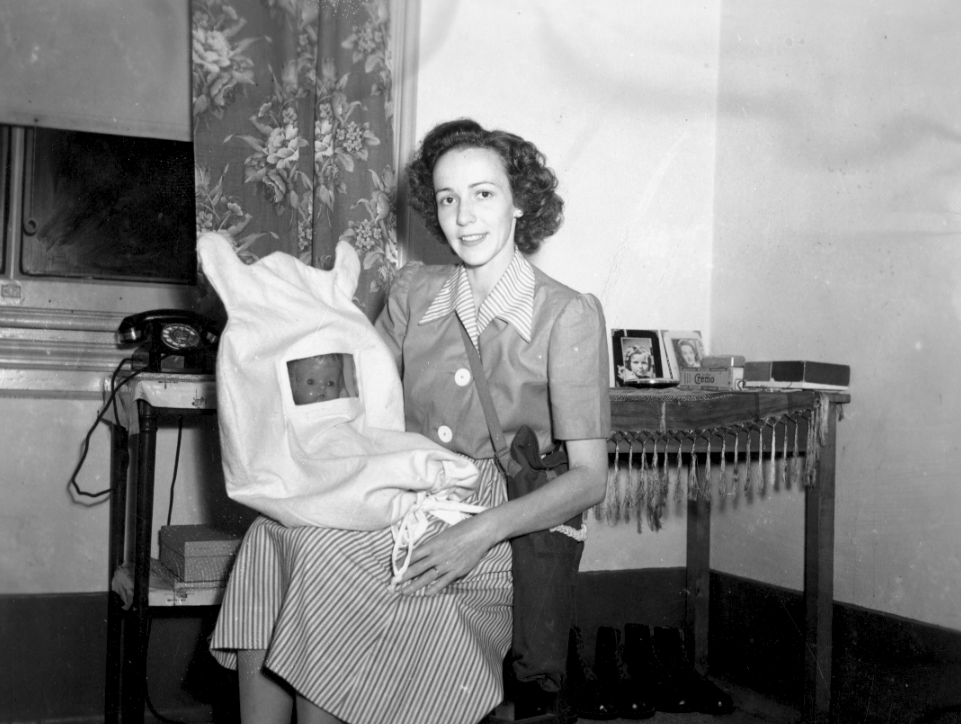 Immediately Above: a Fifties Childs' Radiation Bunny Suit
Remember Proposals are Due, April 15, for the Rouge Forum Conference
rougeforumconference.org/
Send Your Articles, Photos, Cartoons, for the RF News to Community Coordinator Adam Renner.

On the Little Rouge School Front:

Freep Gets to the Real Conditions of DPS–Critiques Broad's Bobb's Moves: "What works at Ferguson is constant, intense individual attention to the students' academic, social and economic needs." But Bob Bobb is closing the school…. www.freep.com/apps/pbcs.dll/article?AID=/20100328/OPINION02/3280439/1319/A-students-loss-and-search-for-a-new-life&template=fullarticle

More Arrests of Detroit Public School Scammers: "Bell said his office has opened investigations in 248 cases based on 280 complaints that range from theft to mismanagement. More are to come, he said." www.freep.com/article/20100324/NEWS01/3240308
Detroiters Robbed by Broad's Bobb's Bond Scheme: "They sold us on a dream," Hicks-Lark said. "And I jumped on board with it, and now we've been crushed."
From The Detroit News: www.detnews.com/article/20100320/SCHOOLS/3200362/DPS-parents-feeling-betrayed#ixzz0ihSrekPh

Marion Brady: 10 False Assumptions and the Ratt: ""Race to the Top? National standards for math, science, and other school subjects? The high-powered push to put them in place makes it clear that the politicians, business leaders, and wealthy philanthropists who've run America's education show for the last two decades are as clueless about educating as they've always been.
If they weren't, they'd know that adopting national standards will be counterproductive, and that the "Race to the Top" will fail for the same reason "No Child Left Behind" failed—because it's based on false assumptions. voices.washingtonpost.com/answer-sheet/guest-bloggers/educator-race-to-the-top-is-be.html
NAEP Results: NCLB Flopped–Nearly No Movement in Test Scores:
nationsreportcard.gov/reading_2009/

March 4th Action Video: www.youtube.com/watch?v=FM-7tTQ_3Sk
More March 4th Video: www.youtube.com/watch?v=BKn8XIfqj2U&feature=channel
Students, Profs, k12 Educators and Community People Met in Northern and Southern California on March 27 to plan further action including a statewide meet in Fresno on April 24.

Counterpunch Ran Lies About March 4th: www.counterpunch.org/cooke03162010.html

Substance Fought for the Truth About March 4th: "The core issue of our time is the reality of the promise of perpetual war and escalating inequality met by the potential of a mass, activist, class conscious movement to transform both daily life and the system of capitalism itself. That is the background, the social context, of the momentous actions on March 4, 2010." www.substancenews.net/articles.php?page=1234&section=Article
Adam Renner on M4: rougeforum.org/distilldemocracy.htm
Greg Johnson: Medical? What Medical? richgibson.com/medical.html

Against the Vacillating Reactionary Ravitch: "Perhaps it is because she floats around in the really thin air that is the field of education that the vacillating reactionary, Diane Ravitch, gets cheers from those who condemned her in her No Child Left Behind days." www.substancenews.net/articles.php?page=1255&section=Article
The Official Program For Gutting K.C. Schools by Broad's Covington: "Covington said dramatic and aggressive changes were urgently needed. That includes longer school days. Teachers would be paid more based on how their students perform."
www.kansascity.com/2010/03/20/1826767/superintendent-unveils-ambitious.html?story_link=email_msg

UTLA Takes Concessions, Shorter Work Year:
www.latimes.com/news/local/la-me-lausd28-2010mar28,0,4558662.story
The They Say Cut Back; We Say Fight Back Front:

Nurses Union Leader Attacks Obamacare: When all the boasts fade, comparing the bill to Social Security and Medicare, probably intended to mollify liberal supporters following repeated concessions to the healthcare industry and conservative Democrats, a sobering reality will probably set in.
www.huffingtonpost.com/rose-ann-demoro/diary-of-a-wimpy-healthca_b_510706.html

Fire Dog Lake On Obamacare (nice chart at bottom):
fdlaction.firedoglake.com/2010/03/19/fact-sheet-the-truth-about-the-health-care-bill/
Fred the Red On Obamacare: "  The latest so-called health care reform bill, signed into law by President Barack Obama on March 23, has consolidated and legalized the position of the health care profiteers as the central force in the system of health care — under minimal supervision and regulation by the capitalist state. Furthermore, this bill has been passed by bargaining away women's reproductive rights and the rights of undocumented and documented immigrants. Its effect is to destroy solidarity while it turns its back on millions of mostly poor women and immigrants."http://marxistupdate.blogspot.com/2010/03/new-health-care-bill-workers-to-wait.html
On the Perpetual War Front:

Obama Demands $33 Billion More for Afghan War: "Defense Secretary Robert Gates and Secretary of State Hillary Rodham Clinton appeared before Senate appropriators to defend the war supplemental, which is on top of the $708 billion baseline budget submitted to Congress in February." www.csmonitor.com/USA/Military/2010/0325/Pentagon-wants-33-billion-more-for-war-in-Afghanistan

Obama Hugs Puppet-Gangster Karzai: "Karzai recently overhauled the Afghan election complaint commission, but made it less neutral by claiming the right to appoint all five members. Currently, three of the members are appointed by the United Nations. The move infuriated some Western diplomats here who saw it as almost a taunt.Further aggravating tensions was a conference in London at the end of January at which corruption was a major topic and Western officials again made clear that they felt Mr. Karzai had fallen short…Corruption remains pervasive, however, and Mr. Karzai has not used his position as a bully pulpit to change the culture. "He's slipping away from the West," said a senior European diplomat in Kabul."
www.nytimes.com/2010/03/29/world/asia/29prexy.html?hp
After Eight Years, Just Who are We at War With Anyway??? ""Beyond the technical legal issues, this debate is about the fundamental question of whom we are at war with," said Noah Feldman, a Harvard law professor who specializes in war-power issues. "The two problems most plaguing Obama in the war on terrorism are trials for terrorists and taking the fight beyond Afghanistan to places like Pakistan and Yemen. This issue of whom we are at war with defines both of them" www.nytimes.com/2010/03/29/us/politics/29force.html?hp
John Brown's Life During Wartime Cartoons: www.historiansagainstwar.org/wartime/2009.html

The Solidarity Forever Front:
SEIU Sues its Members and Officers: "In January 2009, SEIU officials removed the union's elected officers and suspended its constitution after UHW's 100-member Executive Board insisted that 65,000 of the union's members should have a right to a democratic vote before SEIU leaders transferred them to another SEIU affiliate with a history of tolerating corruption and negotiating substandard wages and benefits for its members."
www.inthesetimes.com/working/entry/5688/in_san_francisco_union_democracy_goes_on_trial/
Oakland CA Board Uses Craig's List to Scabherd: "The Oakland Unified School District serves approximately 40,000 students in 120 schools and child development centers. In the event of a Work Stoppage, substitute teachers will be needed to teach our students.Rate of Pay: $300 per day." fwix.com/sonomacounty/share/04e726601a/scab-wanted_ad_for_oakland_unified_on_craigslist

The Last Big Oakland Teachers' Strike Analyzed:
www.iww.org/en/node/1955

On the Ooops there Goes the Economy Front:

Double Defaults: "  More than half of U.S. borrowers who received loan modifications on delinquent mortgages defaulted again after nine months, according to a federal report.The re-default rate of loans modified in the first quarter of 2009 was 51.5 percent by the end of the year, the Office of the Comptroller of the Currency and the Office of Thrift Supervision said in a joint report today. The figure, which measures payments at least 30 days late, climbed to 57.9 percent for changes made in the prior 12 months. U.S. homeowners are struggling to make payments as depressed housing prices leave them owing more than their properties are worth. About 24 percent of properties with a mortgage were underwater in the fourth quarter,"
www.bloomberg.com/apps/news?pid=20601010&sid=aVYxPZ56vjys
Big Banks Win Rights to Insider Trading: "… it's not surprising that big banks would go to court to keep ordinary investors from getting their hands on hot stock research. What is a bit surprising is that the court would actually side with the banks. It's one of those maddening, 'can't a little guy catch a break?' moments."http://www.nytimes.com/2010/03/23/business/23sorkin.html

CEOs Defy Obama With More Cash Instead of Pay for Performance: Cash became king in corner offices because boards acquiesced to CEOs' desire for dependable income, according to interviews with 15 compensation experts. Executives, whose pay packages were typically negotiated in 2008 and early last year, weren't willing to give up salaries for long-term, stock-based awards that could decline in value.
www.bloomberg.com/apps/news?pid=20601108&sid=a1wYqBZEwV6g

What is Up With Carlos Slim, the Vatican, and the New York Times: "when Mr. Slim exercises the warrants, he will be among the largest single shareholders in the Times Company, owning up to 17 percent of the common shares outstanding."
www.nytimes.com/2009/01/20/business/media/20times.html
Then to Here: Carlos Slim and the Legion of Christ: "Among those providing financing was Carlos Slim, recently ranked by Forbes Magazine as the world's richest man."
www.nytimes.com/2009/01/20/business/media/20times.html
Classics and Poems:

From John Keats' Isabella, the Pot of Basil:
"With her two brothers this fair lady dwelt,
Enriched from ancestral merchandize,
And for them many a weary hand did swelt
In torched mines and noisy factories,
And many once proud-quiver'd loins did melt
In blood from stinging whip;—with hollow eyes            110
Many all day in dazzling river stood,
To take the rich-ored driftings of the flood."
More here: www.bartleby.com/126/38.html
Song :
Gene Autry: www.youtube.com/watch?v=8mKGnIF7GRE&fea
Always be sure you are right, then go ahead
Thanks to Nancy, Karen B, Terry, Sandra, Peter M, Steve, Faith, Ofira, Amber, Wayne, Cheri and Ken, Bonnie M, Jelly, Bob, Tommie, Katie and Greg, Joel, Sharon, Marc, Marisol, Crystal, Julia, Kim B, Ricky C, Sue H, Candace, and the entire M4 gang.
Good luck to us, every one.
r